Known as one of the oldest cities in the state, Norfolk has the bustling atmosphere of a port town with the history to go with it!
There are arts and culture to satisfy even the hungriest culture vulture!
History buffs will have to be dragged away from the world-class museums, and foodies will be hard-pressed to find fault with the amazing local offerings.
And that's all before we even mention the prime waterfront location of Virginia's third-most populous city!
Check out our list of things to do in Norfolk, Virginia, and whether you want a family-friendly trip or a romantic mini-break for two, you'll find plenty to keep you occupied!
Getting around Norfolk
Don't forget that it's much easier to see Norfolk by car so you can get around on your own.
Rental cars are perfect if you're flying into the state!
We recommend using Discover Cars price comparison to find the cheapest deals.
Where to Stay in Norfolk
From renovated VRBOs to luxe hotels, these are the best places to stay in Norfolk!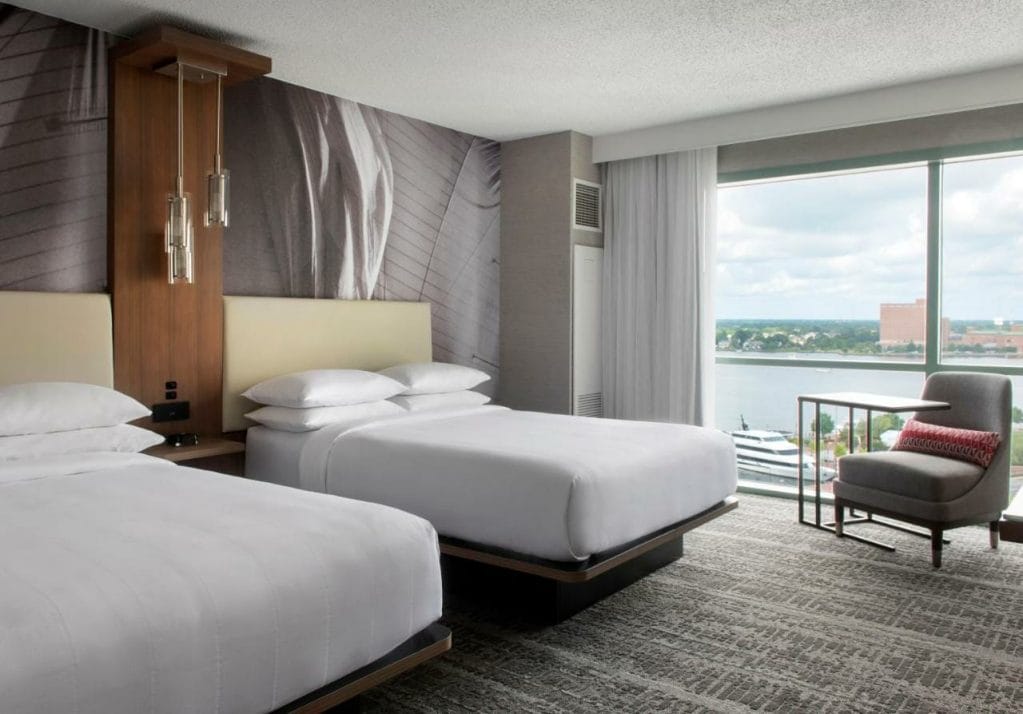 (Hotel)Norfolk Waterside Marriott: Spacious rooms and a perfect location, what more could you want at your Marriott hotel? Guests love the waterfront location as well as the indoor pool, jacuzzi, and state of the art gym.
(VRBO) Beachfront Penthouse: Did someone say penthouse? This beachfront rental is located on the beautiful Ocean View Beach in Norfolk and is the perfect escape. With 3 bedrooms and 3 bathrooms, this is the perfect rental for a family fun trip!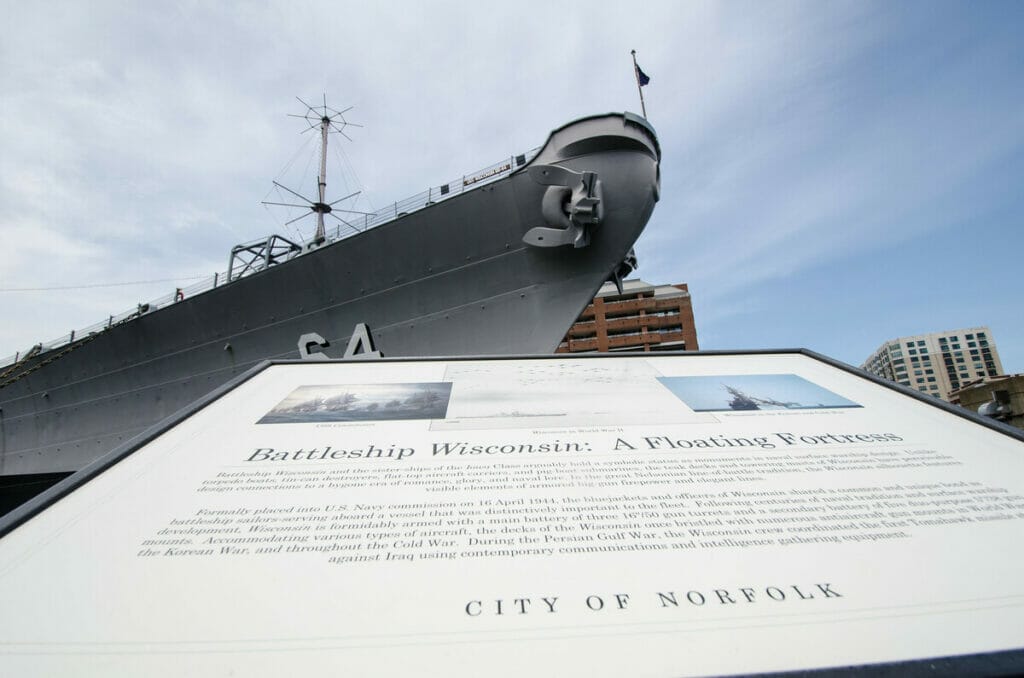 One of the most popular things to do in Norfolk is to take a tour of the USS Wisconsin.
Based at Nauticus (the second thing on our list!), the imperious battleship was used in World War II.
Explore by yourself or, even better, take advantage of the amazing tour guides who can tell you all about the fascinating history of this amazing ship.
These tours have an extra charge but are worth it if you're interested in military history!
There are serving Naval personnel at posts around the battleship – they are all friendly and are happy to answer any questions you have.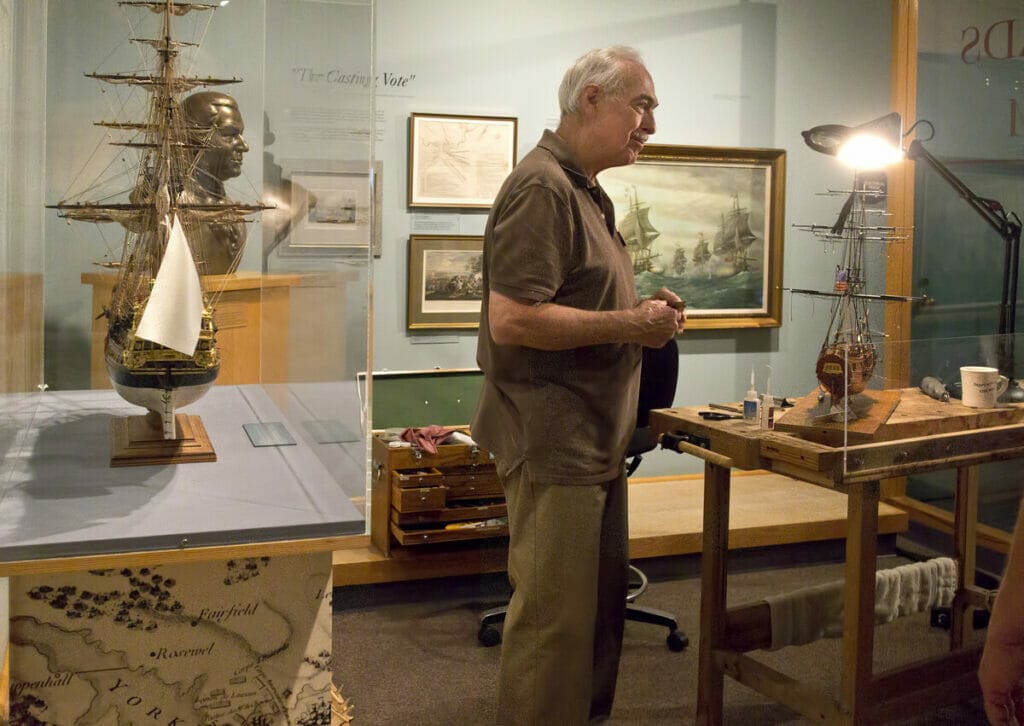 If you've seen USS Wisconsin then you're already at Nauticus!
Based at the downtown waterfront, the National Maritime Museum is kitted out to make learning fun for visitors of all ages.
Head to the Schooner Virginia, sailing center, and, of course, the USS Wisconsin to find out about the maritime history of Norfolk's important port.
Walk alongside the docks to see the ships and boats – a great activity for any boat-obsessed kid (or big kid!).
The museum itself is really well set up for kids, with loads of interactive displays and exhibits designed to educate in a fun and exciting way.
All in all, Nauticus is a great day out for the whole family!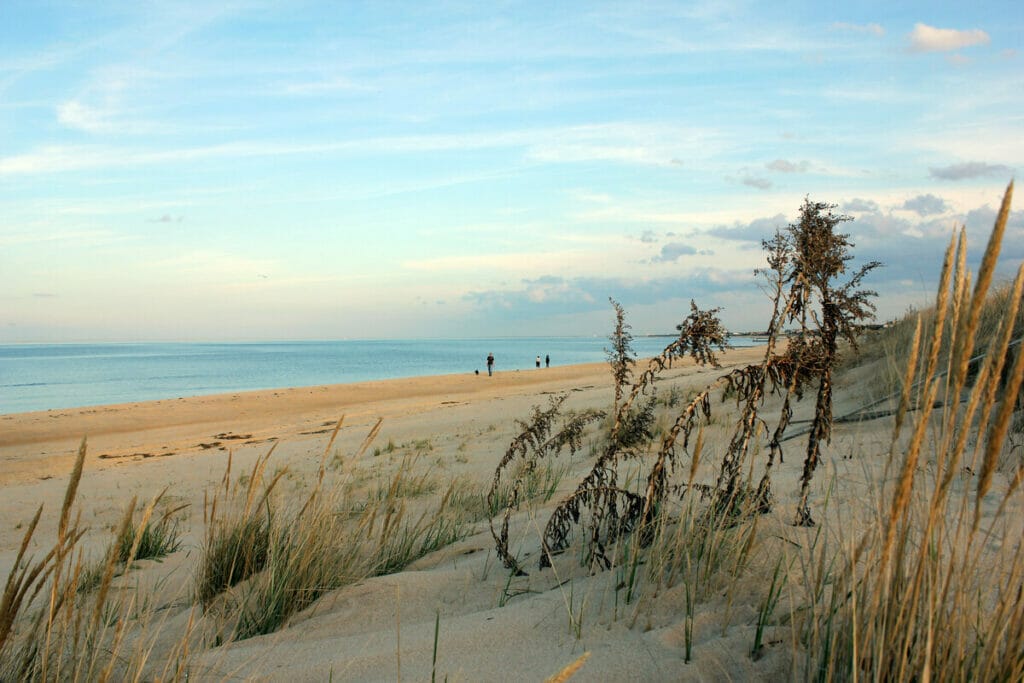 You can't visit Norfolk and not spend a day at Ocean View Beach.
It's known as one of the great Norfolk attractions, with good reason!
Perfect whether you're after a chilled-out day of sunbathing or an action-packed day in the waves, Ocean View offers it all – clean and calm water, white sand, a fishing pier, water sports, live music, and more!
If you're visiting in the summer, check the events schedule as there are weekly concerts at the bandstand, and even live music festivals!
After a day spent frolicking on the beach, make sure you stick around for sunset – it's one of the finest views in Norfolk!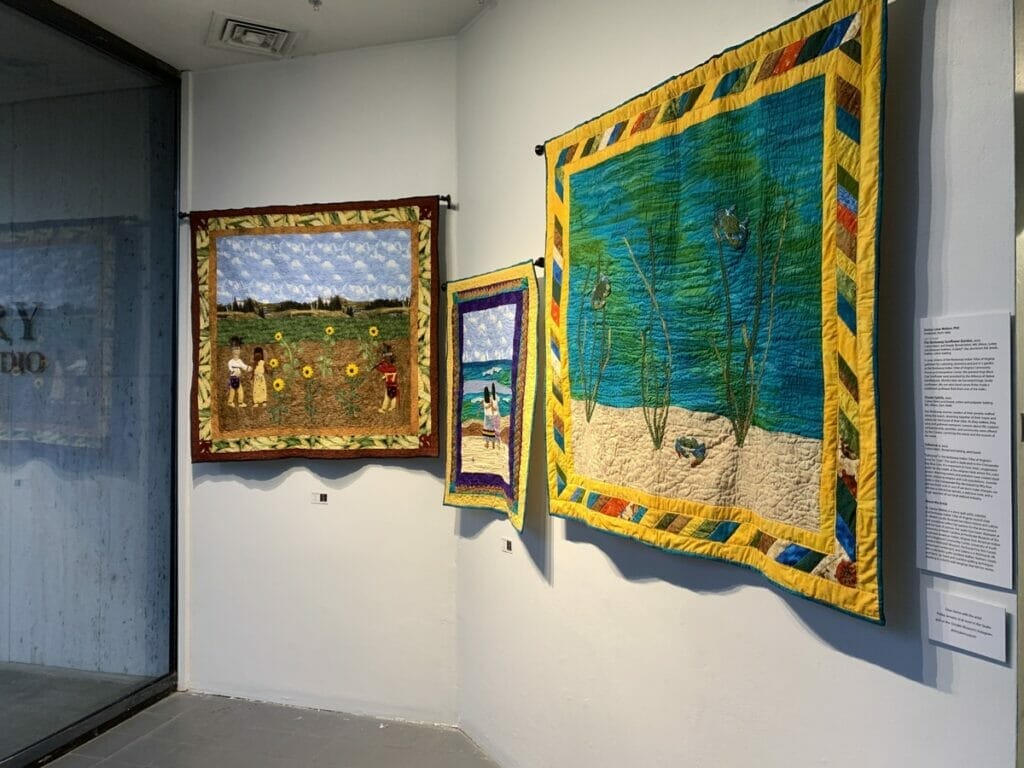 No matter what period of art you're interested in, you'll find something to take your breath away at this prestigious museum.
From Mayan art to classical sculptures, photography to Impressionist masterpieces, there are over 30,000 items in the collection spanning over 5,000 years of art history!
When you're at the museum, you need to visit the Glass Studio to watch expert glassblowers at work.
There are free demonstrations, as well as classes and workshops for beginners and improvers.
What an amazing place to learn a new skill!
If you're visiting with the whole family, be sure to check out the online activity packs, which can help to make the experience more engaging for kids.
There are age and topic-specific scavenger hunts, I Spy, and Bingo cards!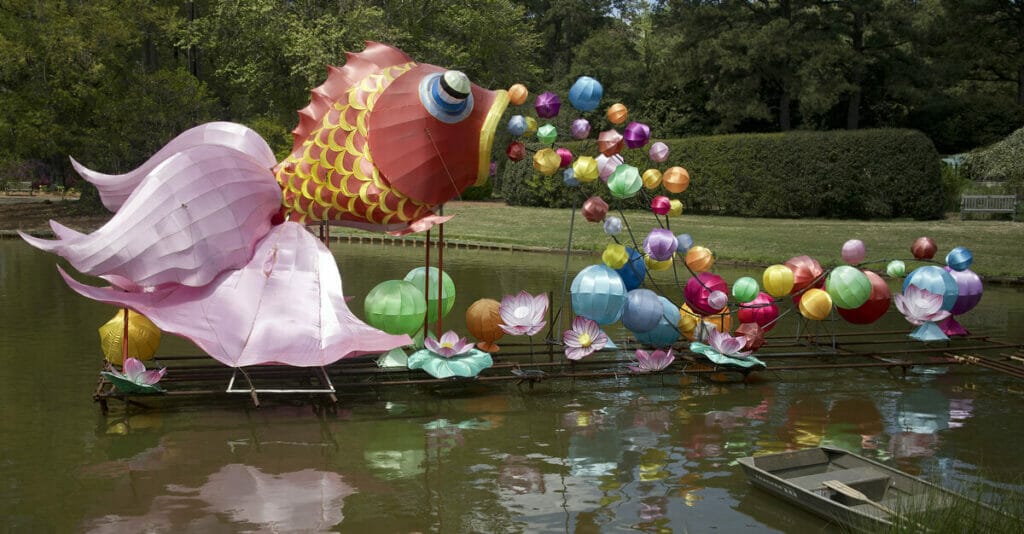 Let's get out in the fresh air of the Norfolk Botanical Garden's 175 acres!
Explore the 50 themed gardens individually or all in one whistle-stop tour!
Wander along the seven miles of paved paths, or go off-piste on the additional seven miles of unpathed trails.
From roses to camellias, native shrubs and trees, glasshouses to wildflower meadows, there are gardens for all tastes here.
The Children's Adventure Garden and the Butterfly House are always popular with families.
Best of all a visit here is guilt-free – the Botanical Garden is powered by 100% renewable energy!
In nice weather, why not take a stroll along the Elizabeth River Trail?
Follow the nine-mile trail along an abandoned railroad that runs from Norfolk State University to Terminal Boulevard.
The paved trail runs alongside the waterfront, making it perfect if you're into birdwatching – or boat watching!
The path is also fully accessible, so this is one of the great outdoor Norfolk activities if you are a wheelchair user.
The Elizabeth River Trail is also a very popular biking trail, so hire a bike and get pedaling!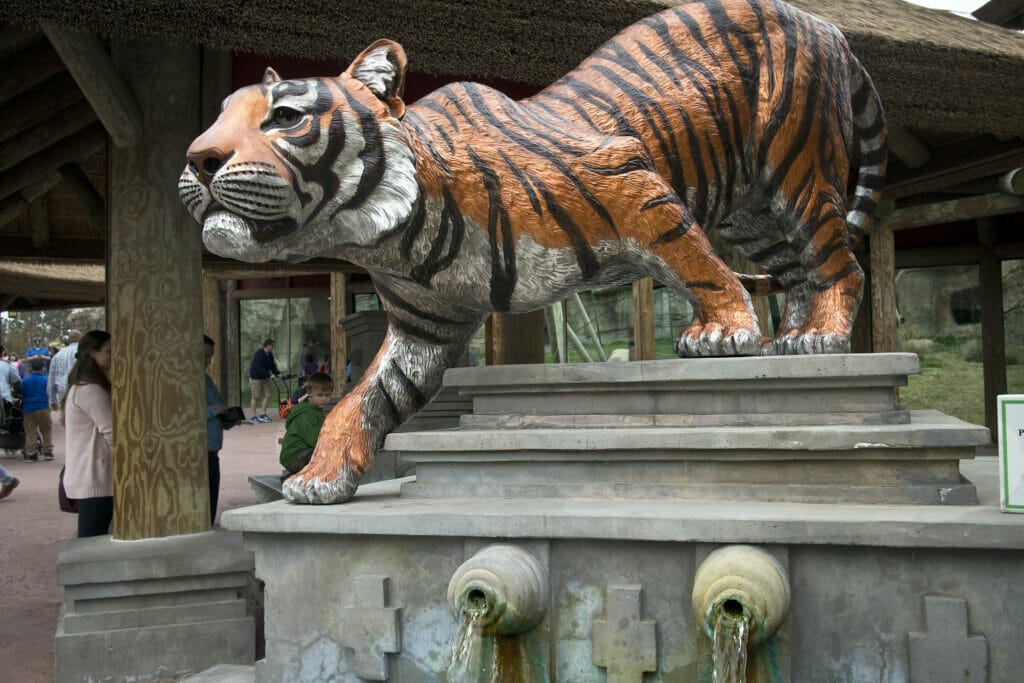 If you're looking for fun things to do in Norfolk, don't miss the Virginia Zoo.
They have enough animals, birds, and reptiles to keep any budding zoologist happy!
Take a trip around the world from Norfolk with species from every continent, including lots of rare and endangered species.
You can hang out with orangutans, hear lions roar, watch meerkats at play, or see otters frolicking in the water!
The zoo isn't just a tourist attraction – they work to preserve animals and the habitats they live in, so you'll be doing a little bit of good for the world on your visit.
Take a trip to the MacArthur Memorial to learn about General Douglas MacArthur and the lingering history of World Wars One and Two and the Korean War.
As well as many artifacts from MacArthur's life and service, the memorial also celebrates the lives of those who fought alongside him in the three wars he was involved in.
MacArthur's mother's family was from Norfolk, and the General's illustrious and complex career is fascinatingly explored here at his Memorial.
It's located close to Nauticus and the USS Wisconsin, so combine the two for a day of US military history!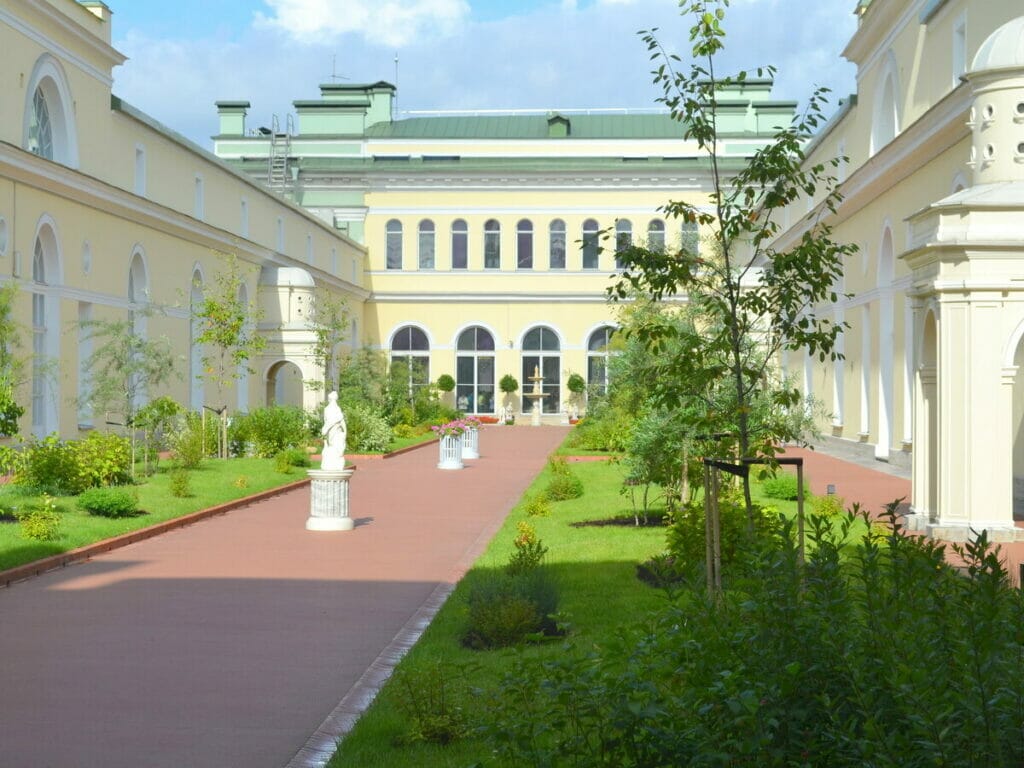 An art gallery combined with a museum combined with a picturesque garden – sounds like a great cultural day out!
The Hermitage was built in the early 20th century in the Arts and Crafts style, and has kept that focus on heritage and design into its second century.
Browse the art collection, which spans over 5,000 years, and check out the contemporary galleries. The exhibitions do change, so be sure to check out what's on when you visit.
The beautiful country house sits on 12 acres of estate, made up of formal gardens, woodlands, and wetlands, all of which can be explored when you visit. It's a gorgeous place to get lost for the day!
10. Hunt the Norfolk Mermaids!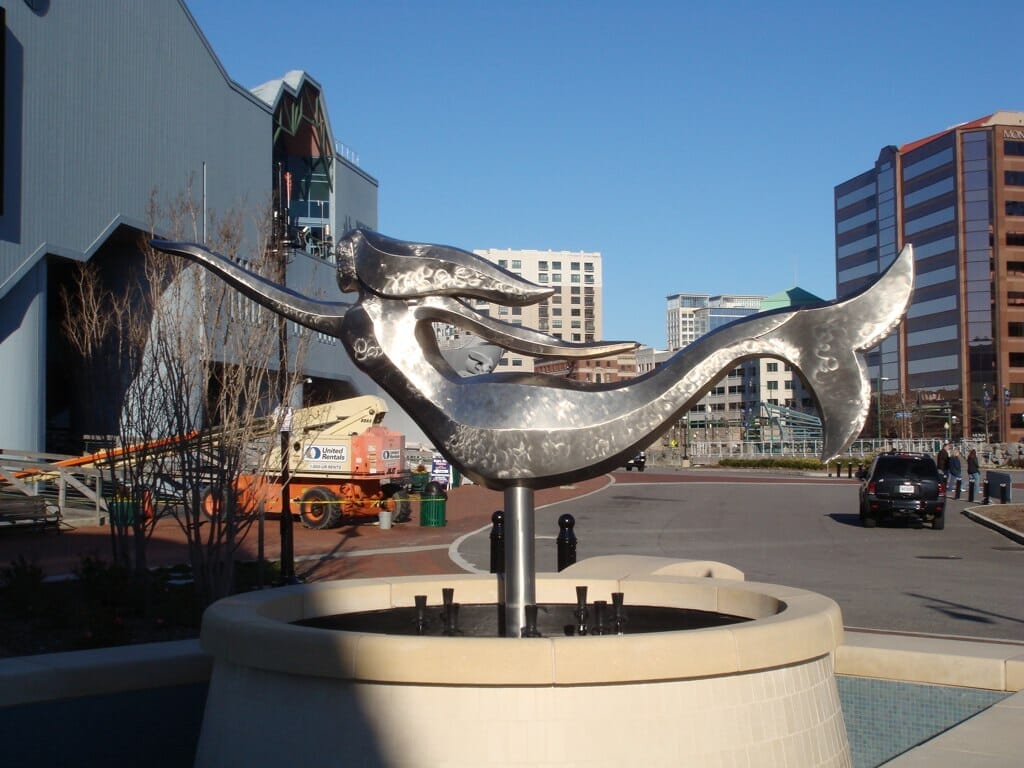 Every town and city should have something that makes them truly unique, and for Norfolk that's Mermaids!
First put in place in 1999 by sculptor Kevin Gallup, spotting the mermaids has become one of the top things to do in Norfolk!
There's also a mermaid factory where you can paint your own mini mermaid statue to take home. This is always a hit with younger visitors!
The mermaids are made from painted bronze and are located throughout the city. See how many you can tick off your list during your visit!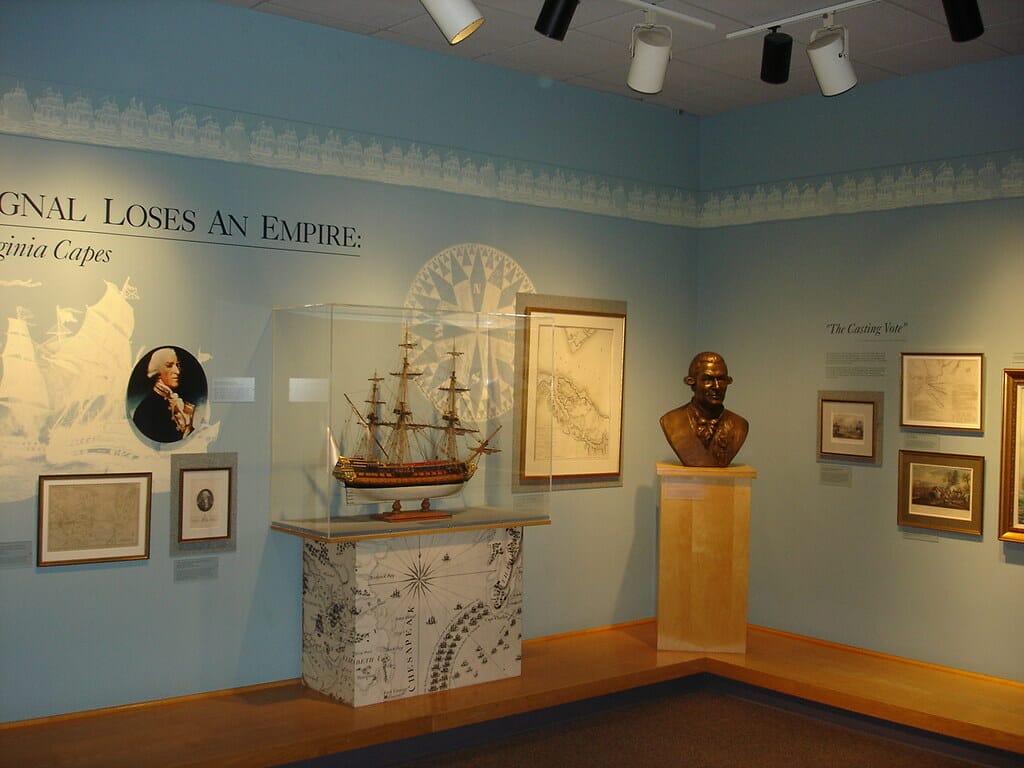 Fancy even more maritime history?
Head to Hampton Roads Naval Museum, a free museum within the Nauticus Center.
Learn about Norfolk's role in the navy's participation in the Vietnam War as well as other periods of naval history through a series of interactive displays.
Exploring this small but mighty museum is a treat – you'll see uniforms, weapons, underwater artifacts, and more!
One of the top things to do in Norfolk is to pay a visit to Selden Market – you'll discover local businesses, eateries, and art all in one building.
Undeniably an exciting place to explore, we'd recommend going with a full wallet and an empty stomach – alongside the resident local shops you'll find pop-up restaurants and coffee places with menus to satisfy any appetite!
From luxury lingerie to plant-based candles, leather goods to hand-crafted jewelry, there's something for every taste and budget!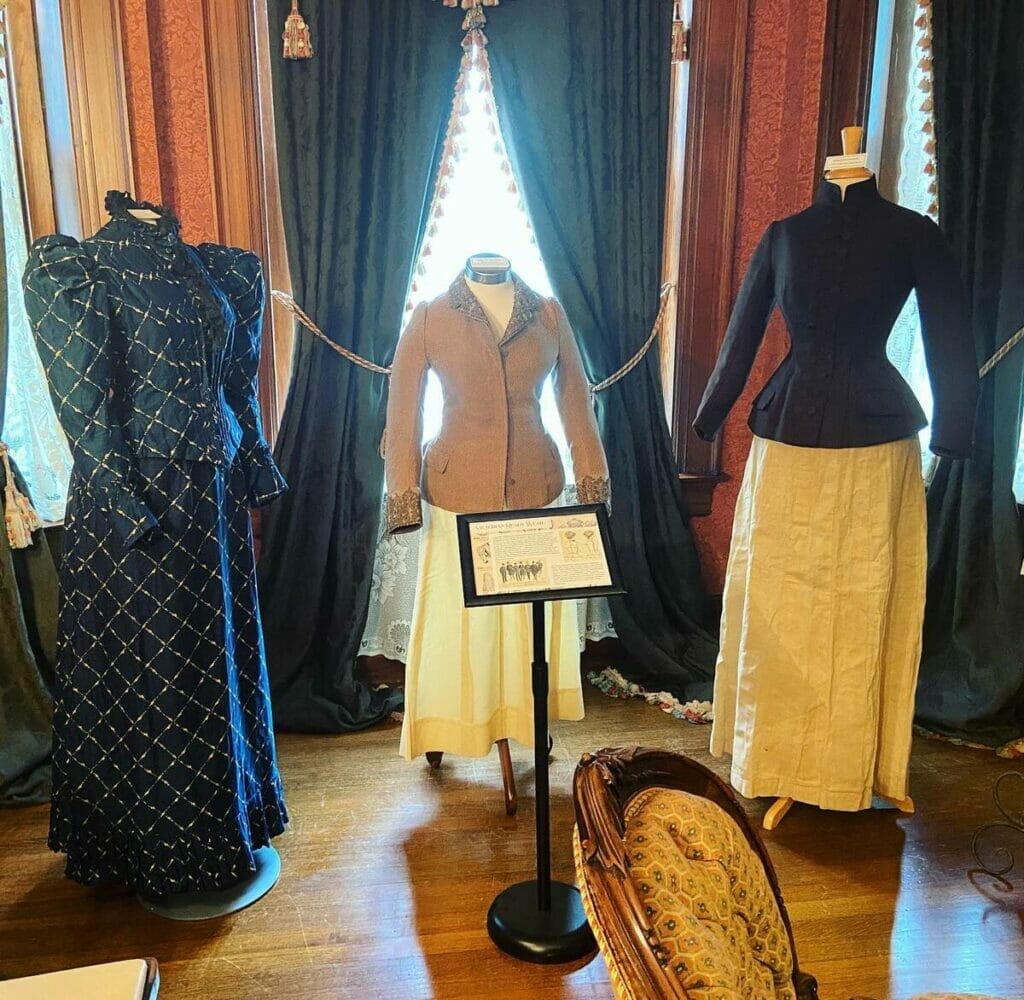 Head back to the Victorian Age at this niche museum in Norfolk!
Full of the opulent and decorative furnishings so popular in the 19th century, the museum gives a wonderful insight into the styles and fashions of the time.
Take an hour-long guided tour around the museum, and check their calendar for any events and exhibits happening when you visit – they give a unique perspective of 19th-century Norfolk!
Head to the Historic Freemason district to find this little slice of Victoriana.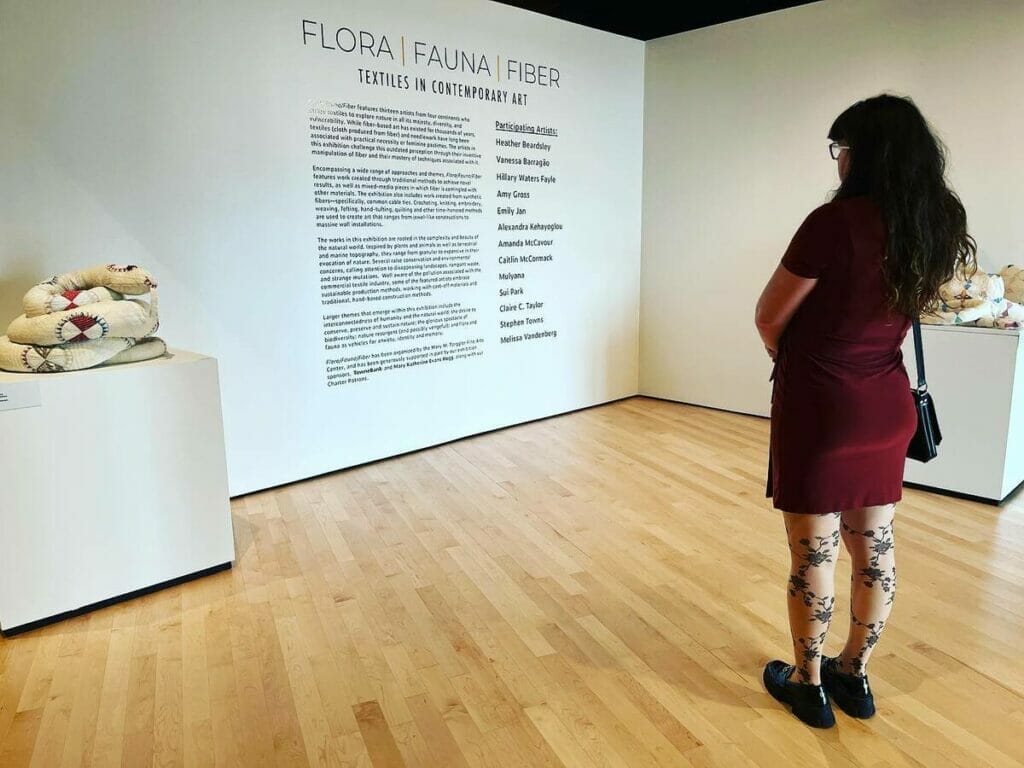 Another great free Norfolk attraction is Barry Art Museum, based at Old Dominion University.
The museum aims to encourage more people to become interested in art through outreach and an exciting program of exhibitions.
There's a wide range of art on display here, including glass art (always popular in Norfolk), paintings, dolls and automata, and works on paper.
As it's a family-friendly museum, you can visit with your kids – we bet the dolls and automata will be particular favorites!
Visit the Moses Myers House for a glimpse of 18th-century Norfolk life!
Myers was a hugely successful entrepreneur, who built this elegant home in 1792.
The Myers family made a huge contribution to Norfolk, through investments in the arts, transport systems, and engineering projects – all of which made Norfolk the city it is today!
The family firm also helped with the reconstruction of Norfolk after the Civil War.
The Myers family were the first Jewish-American permanent residents of Norfolk, and a visit to their impressive house is a wonderful way to celebrate the American Dream!
Frequently topping lists of the best things to do in Norfolk, the American Rover sailing cruises are a unique and luxurious way to experience the city from the water!
Climb aboard this elegant sailing schooner and experience life on the ocean waves – or the Elizabeth River anyway!
There are many cruise options available, from romantic private charters to the popular two-hour harbor cruise, where you can help set the sails and even take a turn at the helm!
Our pick is the two-hour sunset cruise – the views from the ship are unparalleled!
Looking for things to do in Norfolk, Virginia that are a bit out of the ordinary?
Take a walk around the Neon District and check out the amazing street art!
Great for art fans, anyone sightseeing for the 'gram, or families with kids who want something different to do, this vibrant neighborhood is packed with murals, art displays, and sidewalk paintings.
Themes of the art celebrate local heroes, social causes, and local talent. Explore them all, and pick your favorite!
If you'd like someone to show you around this eccentric area, check out the Neon District walking tour!
The 2 hour and 2 mile stroll will give you the behind the scenes scoop on some of the murals and give background information on the artists that are featured.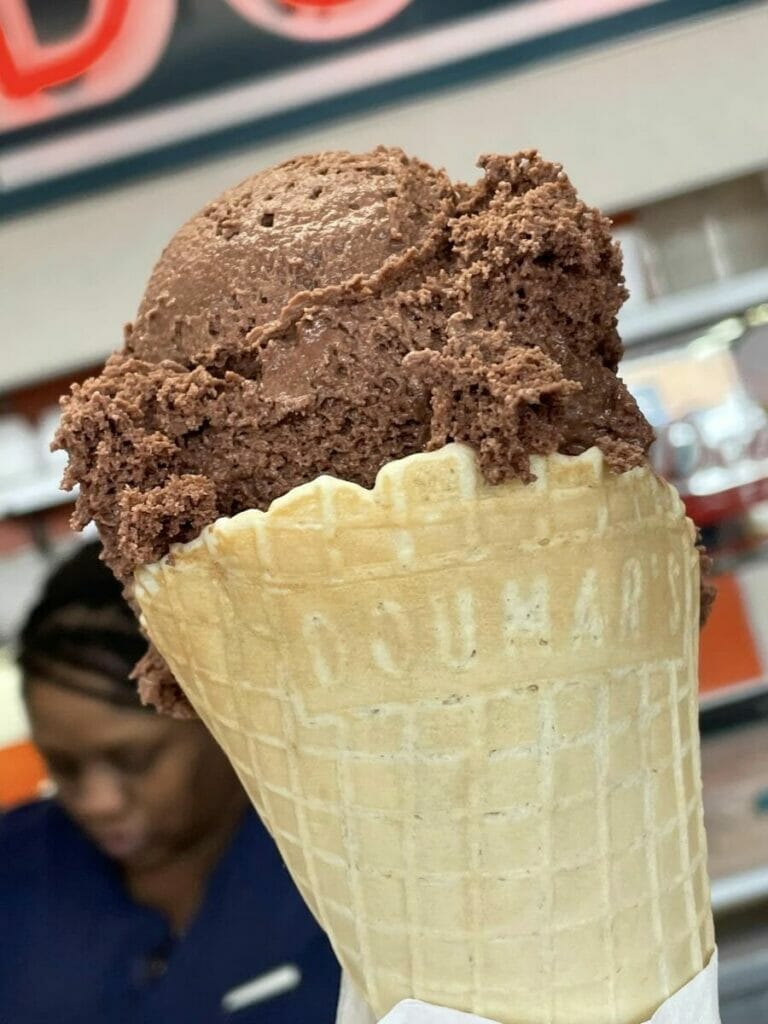 There are plenty of incredible restaurants in Norfolk – so much so we've written a whole article about it – but for an institution like no other, you have to head to Doumar's for an ice cream cone.
In Norfolk legend, the first ever waffle ice cream cone was created by Abe Doumar in Coney Island in 1905.
The very same waffle iron is still used today in Doumar's Cones, Norfolk.
So, grab a hand-rolled cone with one of Doumar's delicious ice cream flavors for your very own scoop of dessert history!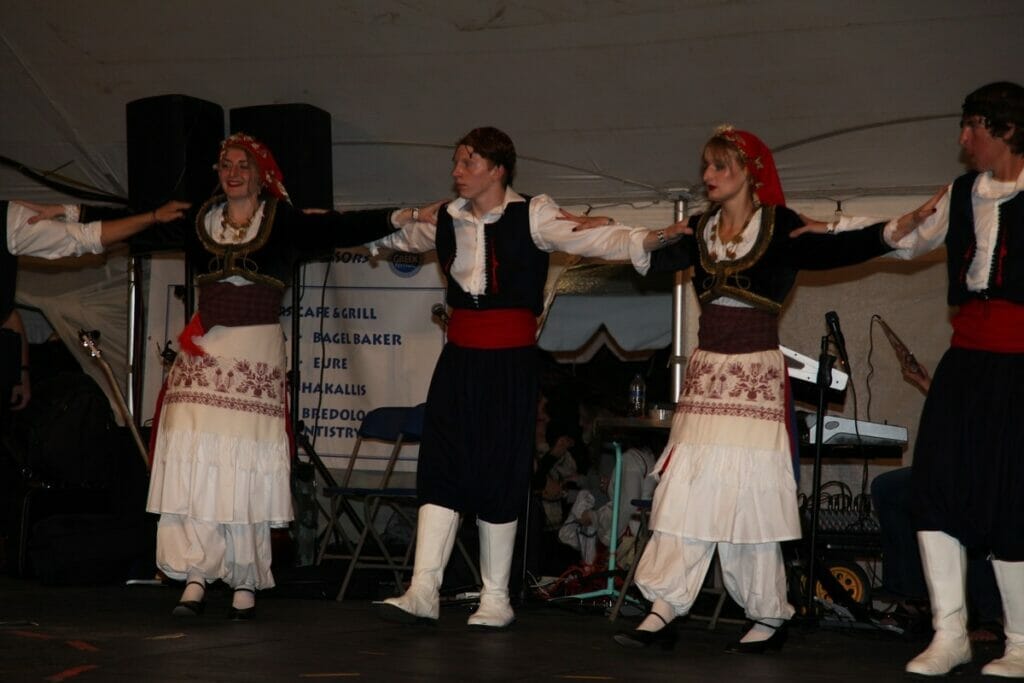 Head to Greece without leaving the country!
If you're visiting Norfolk in the early fall, be sure to check out the Greek Festival.
The festival officially dates back to the 1980s, but its roots are in the weekly bazaar held by the Hellenic Women's Club in the 1950s!
What can you expect from the festival?
A celebration of Greek food and culture!
With traditional clothing and dancing, with a huge helping of Greek cuisine.
From baklava to souvlaki, there's something for everyone.
Norfolk played a crucial part in the Underground Railroad, by which countless enslaved people escaped from the South to the North of the US.
Norfolk's proximity to the water made it perfect for people escaping and searching for their freedom.
The Waterways to Freedom self-guided tour has been put together by Visit Norfolk, to guide you through some key areas of importance for this hugely significant part of history.
Download the guide, and get ready to go on a journey through Norfolk's past.
Have we mentioned before how great Norfolk's restaurants are?
That's all well and good, but if you aren't local how are you meant to know where to go?
Our tip = make a reservation with Coastal Food Tours!
From food tours to bar tours, there are tours for even the fussiest foodie!
Every tour is different, but as an example, the Granby Street tour should see you sampling local seafood, house-smoked meats, fair trade coffee, locally brewed beers, Moroccan cuisine, award-winning soup, and the 'best and largest desserts in the city'!
Each tour lasts around three and a half hours and costs $65 per adult.
This is a great way to explore particular districts and enjoy some amazing local specialties!
22. Grab a Cup of Coffee!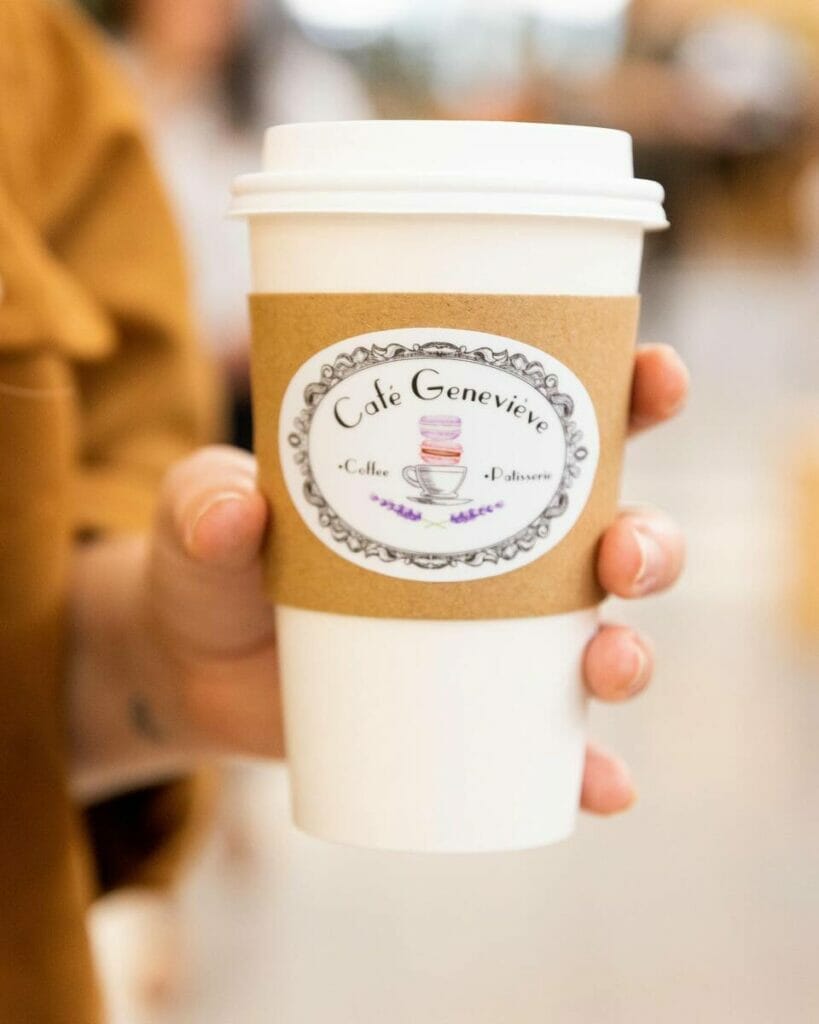 Independent coffee shops are becoming so ubiquitous they even outnumber Starbucks in most up-and-coming districts!
But as big fans of a cup full of energy, we certainly aren't complaining!
Norfolk has some great indie and locally owned coffee houses, where you can grab something to go or stay in and imbibe some atmosphere along with your drink.
There are places all over the city, but Selden Market has some great little coffee shops so start there and work your way out while you're sightseeing!
If you're looking for things to see in Norfolk that may well just take your breath away, look no further than the Pagoda and Oriental Garden at Freemason Harbor.
Gifted to Norfolk by the Taiwan Provincial Government, the Pagoda is highly decorated with traditional designs.
There's a restaurant in the Pagoda, but even without a meal it's worth visiting for the beautiful design and the peaceful gardens.
24. Local Beer!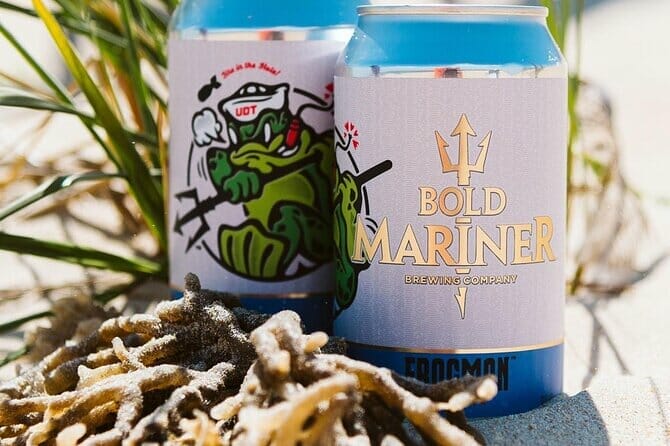 If you happen to be a fan of craft beer, you're in luck – Norfolk has some awesome breweries!
Grain is a great place to start, particularly if you want some food with your beer.
They serve over 100 craft beers and have a good menu of bar dishes, all of which you can (and should!) enjoy on their rooftop beer garden.
The views over the Elizabeth River are quite something!
If like us, you think beer needs live music to make it sing (pun intended), O'Connor Brewing Co. should be on your radar.
You can visit the factory as well as the taproom, where they host live music nights and special events.
There are food trucks too – to soak up their weekly beer specials!
There are plenty more taprooms and breweries to explore, so if you're looking for stuff to do in Norfolk, have an explore and see where you end up!
If you're looking to have someone show you around the best breweries, check out this Norfolk Brew Hop that lets you choose between 3-brewery or 6-brewery passes.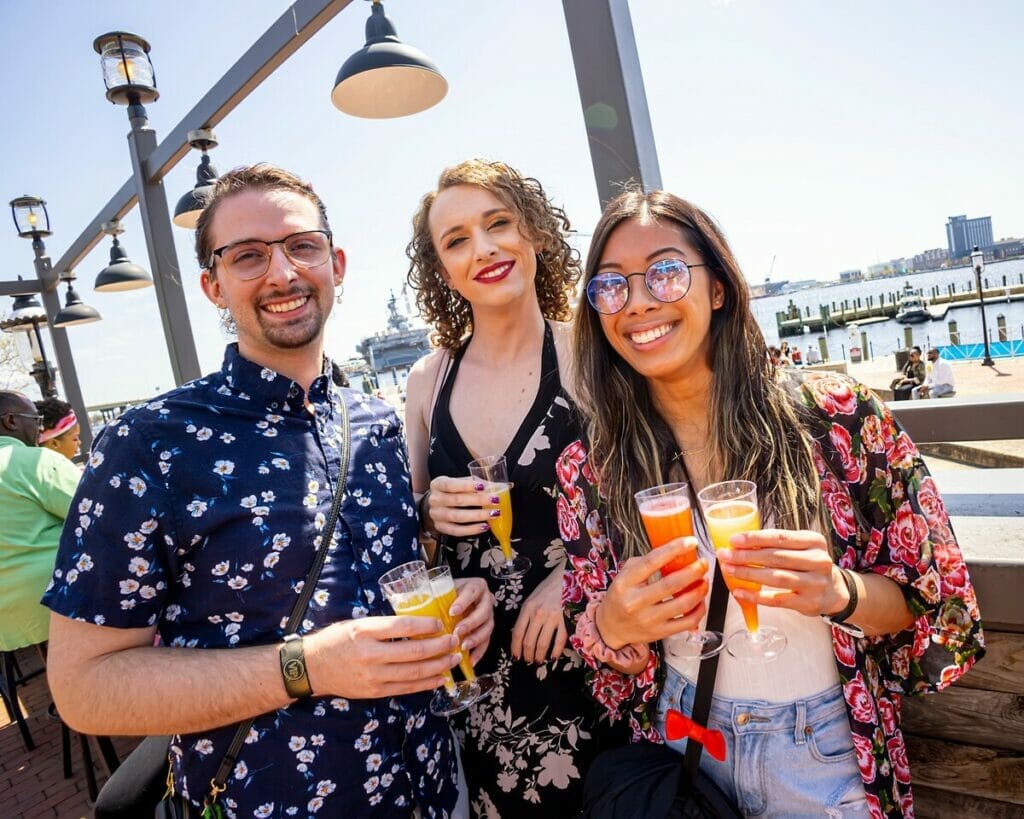 The Waterside District has had a major facelift in recent years, making it the ideal place to while away an afternoon (or morning for that matter!).
From delicious locally-owned restaurants, live music, festivals, and of course the marina, this district is a great place to take a stroll and soak up some Norfolk atmosphere.
There's a silent disco every first Saturday of the month, bar crawls and events for pretty much all the major and minor holidays, plus special food events – war of the wings anyone?!
26. Go Fish!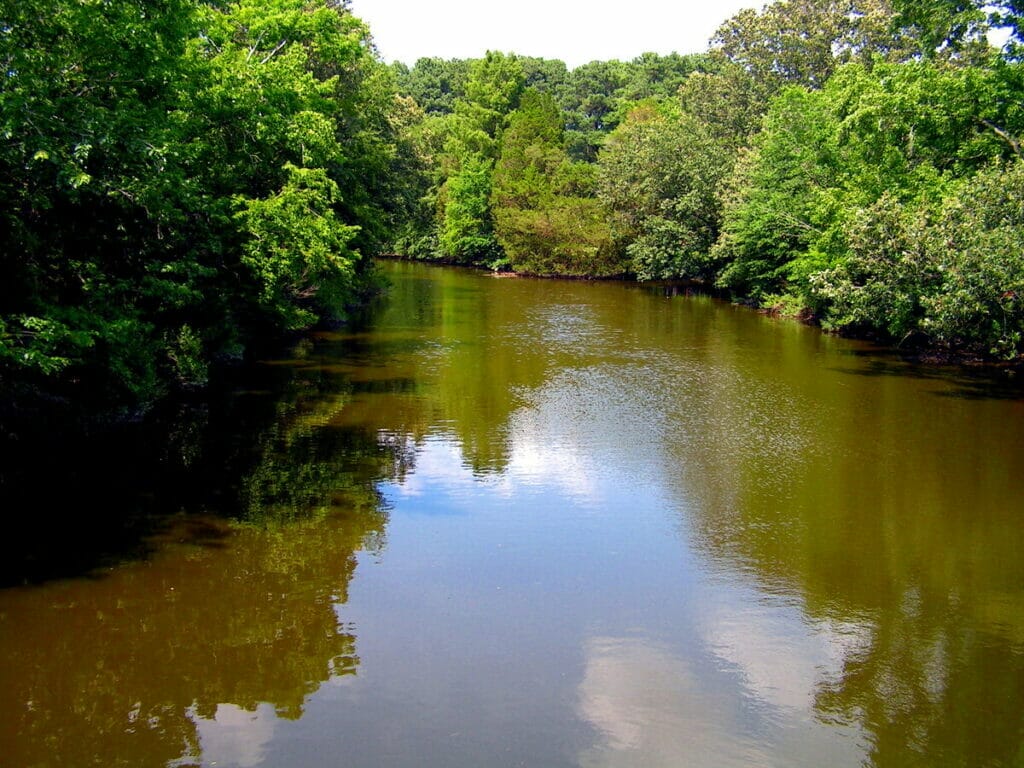 Situated right on the Elizabeth River, you couldn't ask for a better place to go fishing.
Norfolk is home to some great fishing spots, from the pier at Ocean View Beach to taking a fishing charter out to sea.
The latter is a great idea for a day trip, particularly if you already know what you're doing with a rod.
You could land all sorts of fish, such as tuna, marlin, or even a rockfish!
Closer to shore, flounder, bass and croaker could be on your catch list.
Crabbing is also a popular activity for families – equipment for both crabbing and fishing can be picked up from Ocean View fishing pier.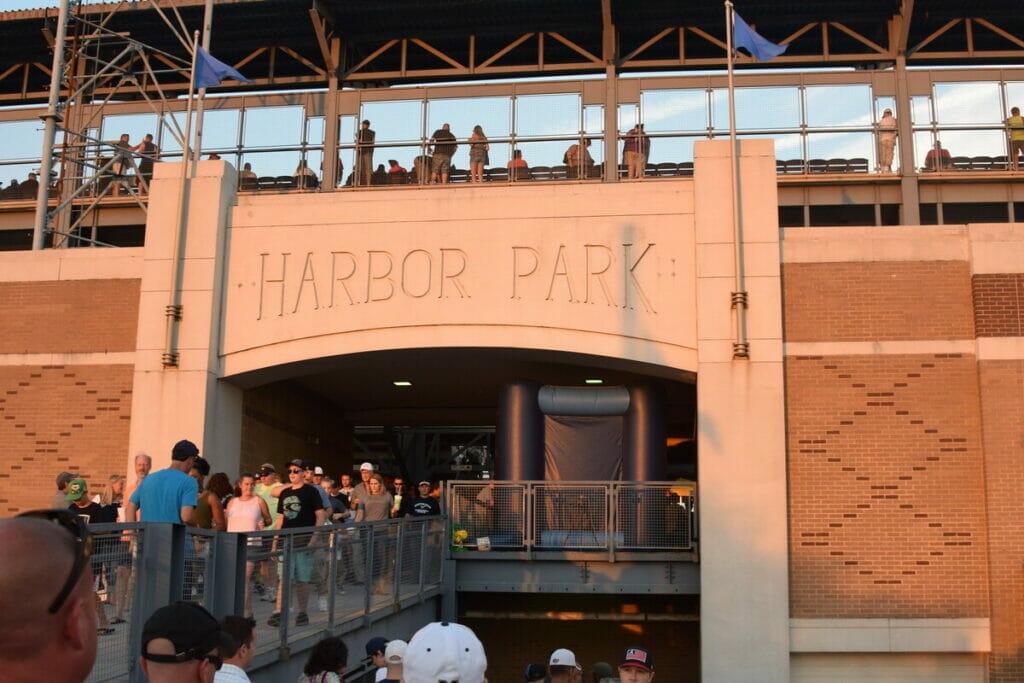 A visit to Harbor Park, home of the Norfolk Tides baseball team, is one of the great Norfolk things to do.
With great views of the Elizabeth River and famously awesome acoustics, catching a game is practically compulsory!
Even if baseball isn't your sport of choice, head down to the park and take a walk alongside the river, it's a picturesque spot and you won't be disappointed.
There's an in-house restaurant, Hits at the Park, which serves a buffet during the game.
Or if you prefer a traditional in-seat meal, there are plenty of concession stands too!
Hey! Looking for more expert Virginia guides? Check these out!
Pin for Later!
Get the All-American Travel Secrets!
Don't miss out on America's hidden gems!