The Beautiful city of Harrisonburg welcomes you with open arms!
"Friendly by Nature" is the city's motto, and a sentiment that is experienced around every corner and each smile exchanged.
Once you've arrived here, the Shenandoah Valley, Jefferson and George Washington National Forests and the Shenandoah National Park are ready for you to explore!
It's little wonder that adventure seekers from across the globe seek out this area for their adrenaline fix!
But you will find there is plenty more to do in Harrisonburg than work up a sweat trekking through the lush pristine forests.
The city itself is full of fun and adventure, so let's take a look at 21 best things to do in Harrisonburg!
Looking for more expert Virginia travel guides? Head here!
How to get around Virginia
Like most of Virginia, one of the best ways to get around is to explore on your own by car!
If you're visiting and need to rent a car to get to your Harrisonburg activities, we highly recommend Discover Cars where they find you the best car rental deals from all of the competitors (has saved us so much money!).
Click here to check out Discover Cars!
Where to Stay in Harrisonburg
From renovated VRBOs to luxe hotels, these are the best places to stay in Harrisonburg!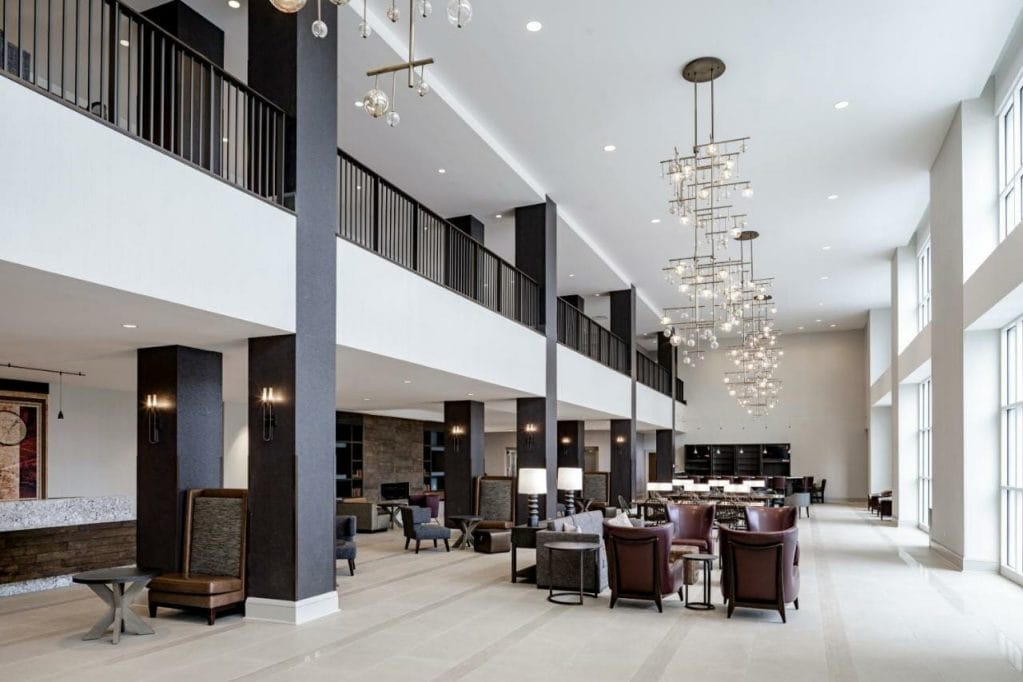 (Hotel) Hotel Madison & Shenandoah Conference Center: Spacious rooms and a perfect location, what more could you want at your Harrisonburg hotel? Guests love the hotel bar and restaurant and the closest airport is only 13 miles away.
(VRBO) Cozy Valley Home: Looking for a quiet getaway? Look no further than this quiet home situated on top of the Shenandoah Valley. With 5 bedrooms and 3 bathrooms, this is the perfect rental for a family looking to explore the natural beauty of Harrisonburg.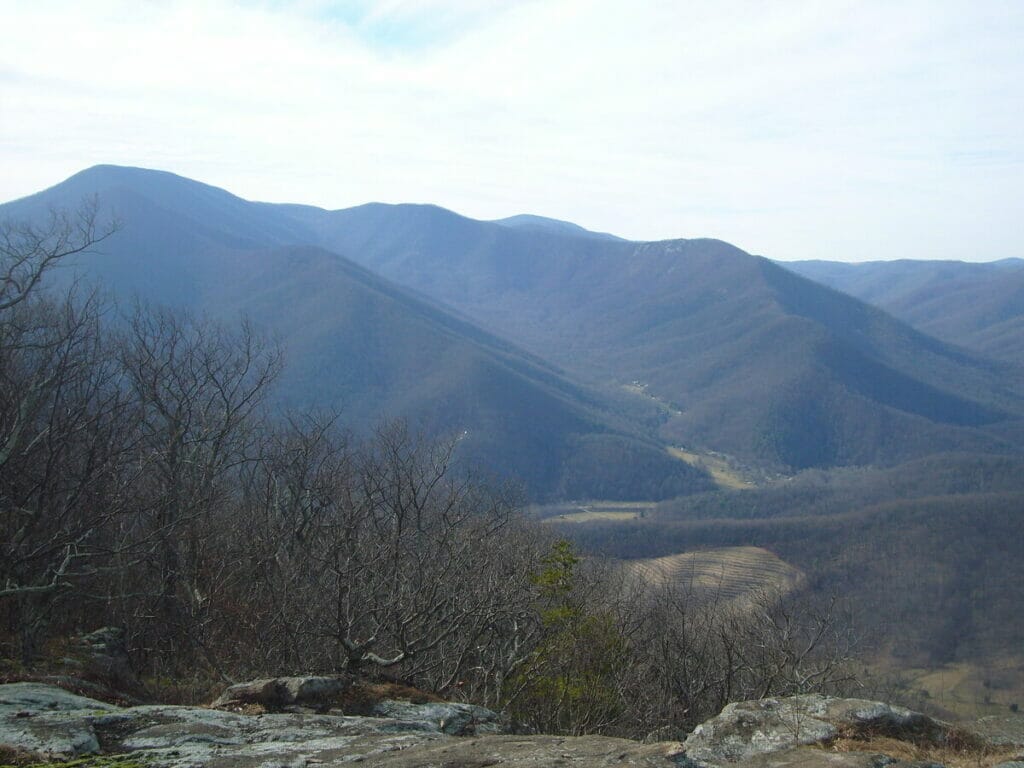 Of course, you will have to be heading out of town for this one.
But no trip to Harrisonburg would be complete without a trip out to the two National Forests that bear the names of two of the most prominent founding fathers from our great nation's history — you will enjoy some of the most scenic views in the world.
Bring a tent or rent an RV for the camping adventure of a lifetime — under the stars, surrounded by the most beautiful sights in nature.
Is there a better way to find such peace?
The next morning, continue the experience by exploring GWZNFs 2,300 miles of rivers and streams — watch out for those Virginia waterfalls!
2. Downtown District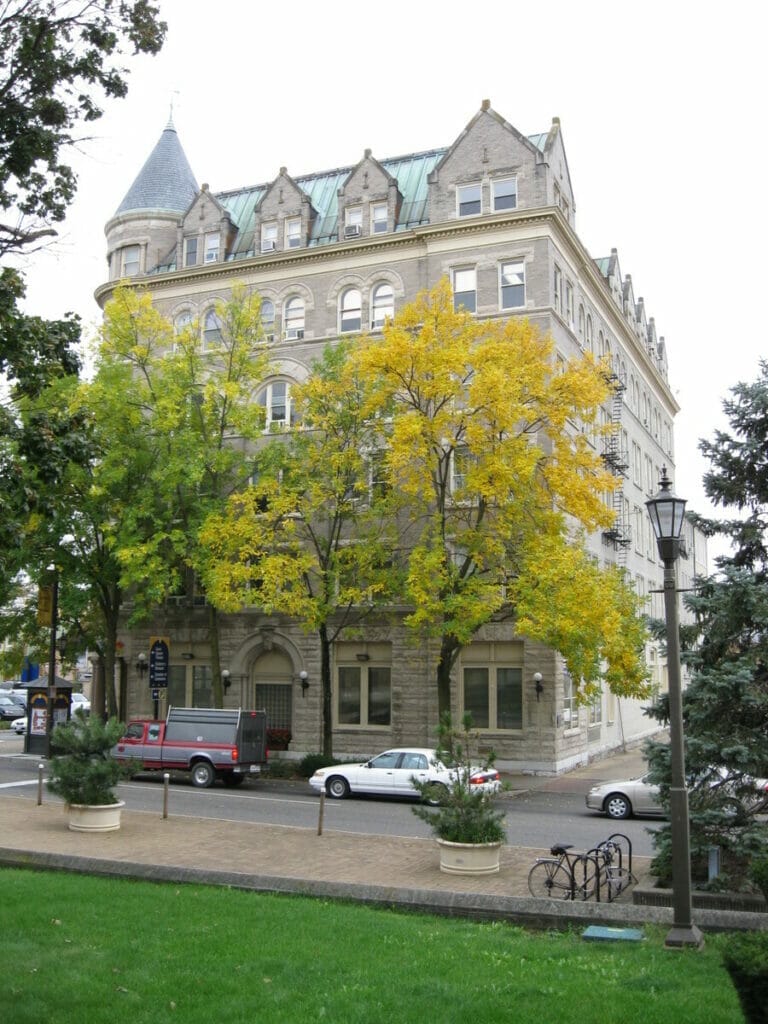 Harrisonburg has recently seen a renaissance that has completely transformed the downtown district.
The results have obtained rewards for artistic and cultural value emphasized in the adjustments.
You can explore the location on foot, on a bike, or in a car, but as you do be sure you take a moment to fully appreciate the finer details that make Harrisonburg such a gem.
Some of these special gems of cultural wealth can be found right here on our list.
From unique museums and boutiques to eateries with international specialties and craft breweries with remarkable brews, Harrisonburg is an exciting place full of fascinating things to experience.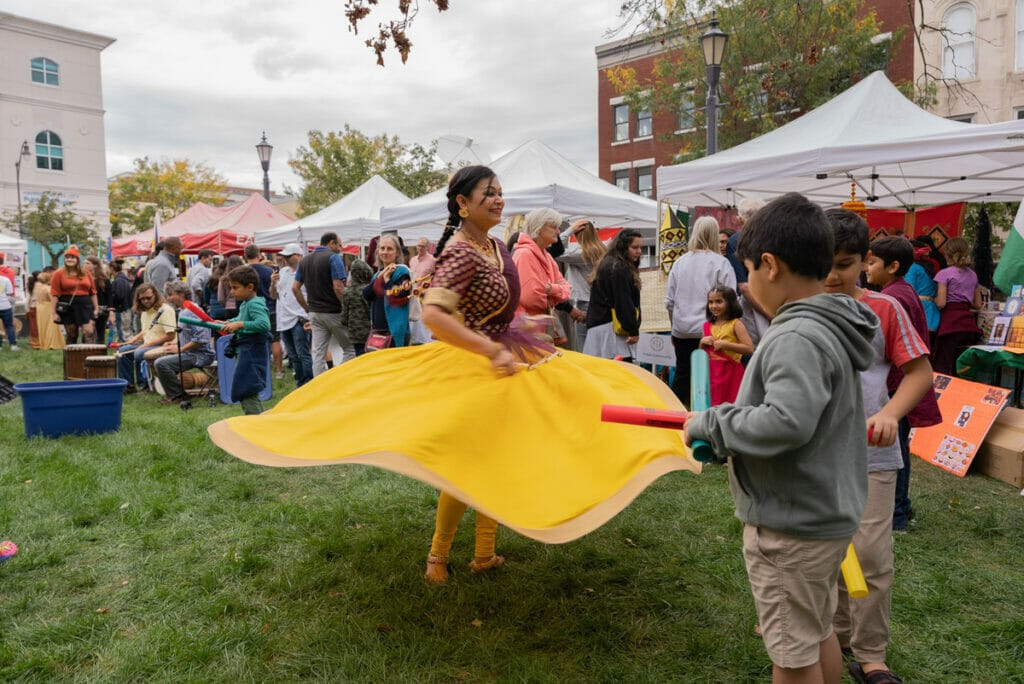 Harrisonburg hosts an annual celebration of cultural diversity.
Languages and cultures from across the globe come together for fascinating interactions in this family-friendly event.
You will find treasures from across the globe available right here in Harrisonburg during the World Bazaar.
You can also learn and participate in dances and music from other cultures while your children enjoy fun and activities at the World of Play activities found in festivals.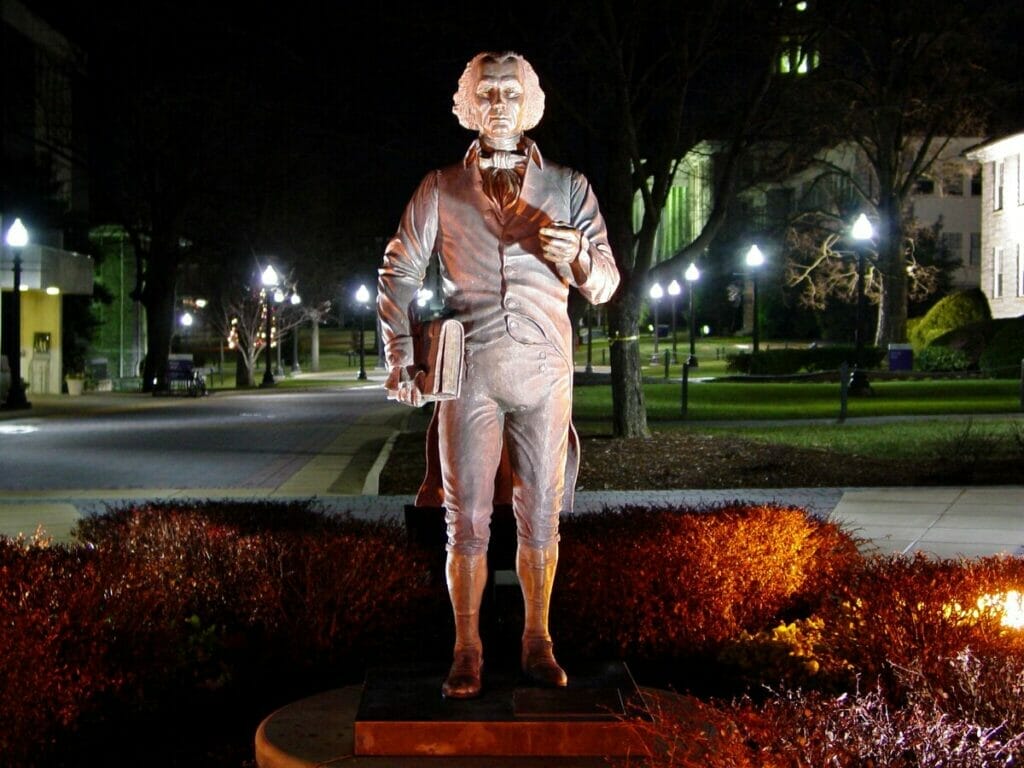 It has rightfully been called the "Heart and Soul of Harrisonburg and JMU is certainly worth a visit if you ever come to town.
Be sure to enjoy the campus and the impressive ambiance of this amazing university — which is also one of the best things to do in Harrisonburg, Virginia.
If you time your visit to coincide with a home game at Bridgeforth Stadium, you will witness an amazing spectacle — the 400-strong Marching Royal Dukes, JMU's legendary marching band.
5. Edith J. Carrier Arboretum and Botanical Gardens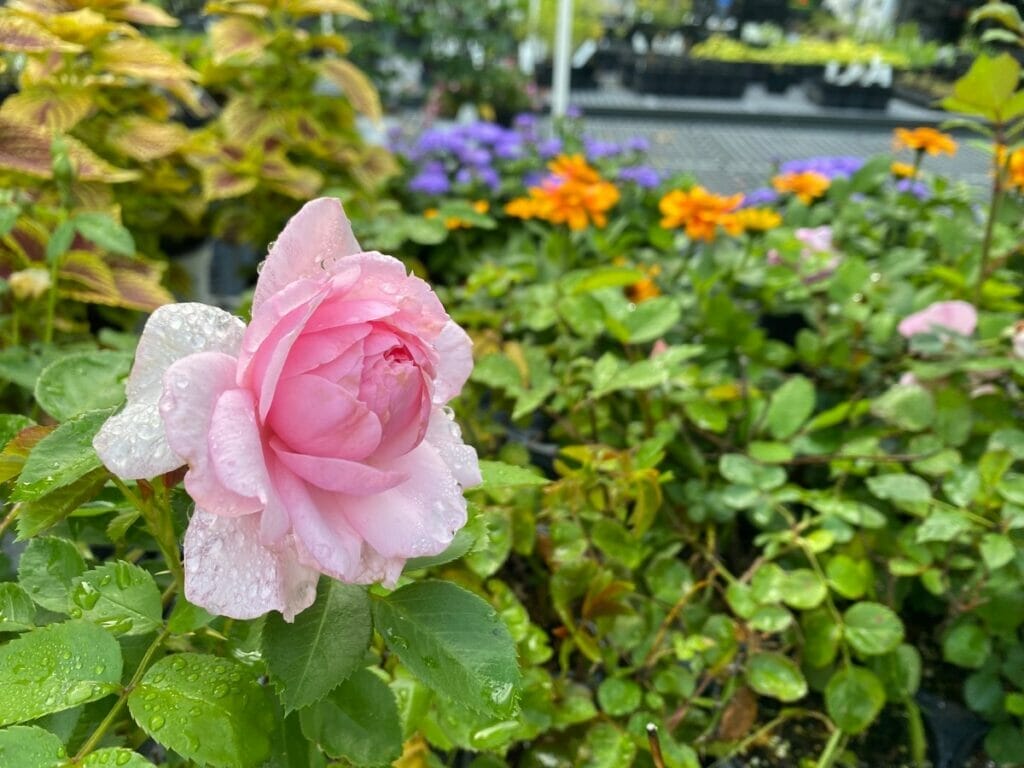 One hidden treasure you will miss if you can't visit JMU is a special little arboretum tucked away in a side corner of the JMU campus.
Here you will find a small slice of serenity cut away from paradise and laid on this beautiful spot in the middle of JMU — the perfect place to unwind and absorb the beauty and culture of the city you are visiting.
For a deeper introduction to the African American Culture alive in Harrisonburg, be sure to take this tour of 24 historical sites.
Download the Traipse app and look for the "Roots Run Deep" Tour that will show you where to go and provide more information about the sites you will see.
This special tour was made possible by the research completed by the Shenandoah Black Heritage Project.
7. John C. Wells Planetarium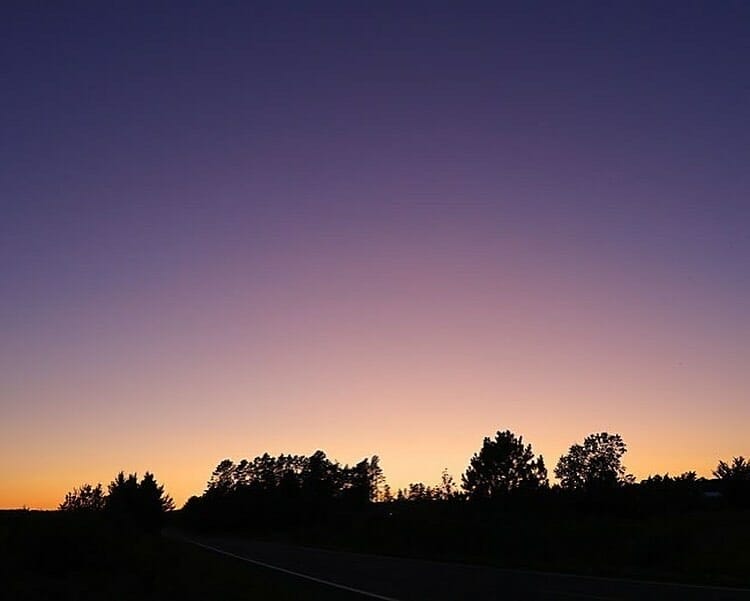 Another place on the JMU campus worthy of a visit is the John C. Wells Planetarium.
You will find free shows available on Saturdays from September to May.
The shows are fun and highly informative for adults and kids alike, although the first showing of the day is geared most toward smaller younger audiences.
Don't miss the fascinating collection of rocks and meteorites as well.
8. Back Home on the Farm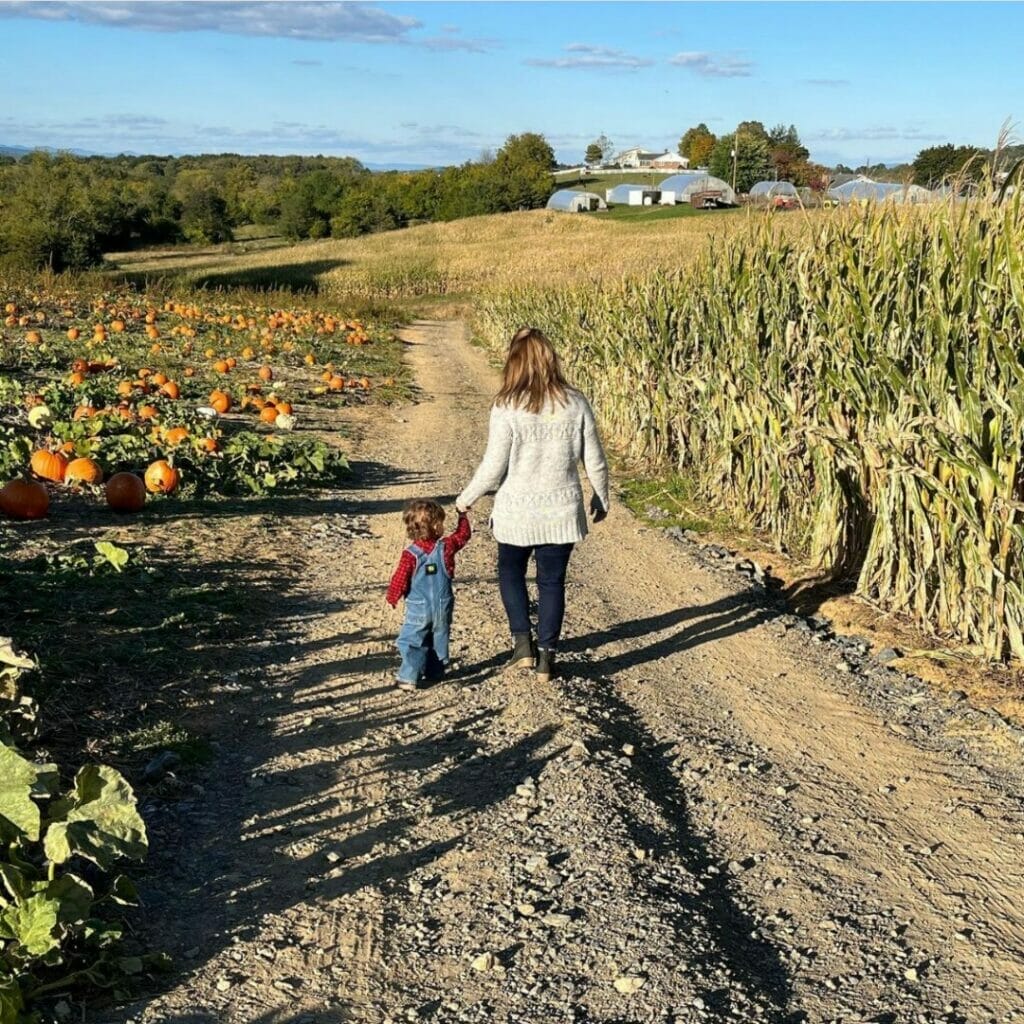 Will you be heading to Harrisonburg during the fall?
Will you be taking the family with you?
Then there is one attraction that is used to capture the minds and imagination of the entire clan, Back Home on the Farm.
This 240-acre agrarian attraction has activities for all.
You can pick your holiday pumpkins, get lost in a corn maze, or throw aside your sense of time while bumping along on a leisurely hayride.
You can also let your little ones enjoy the thrilling introduction to farm animals like sheep, goats, cows, and alpacas — a thrilling adventure that is sure to make everyone happy.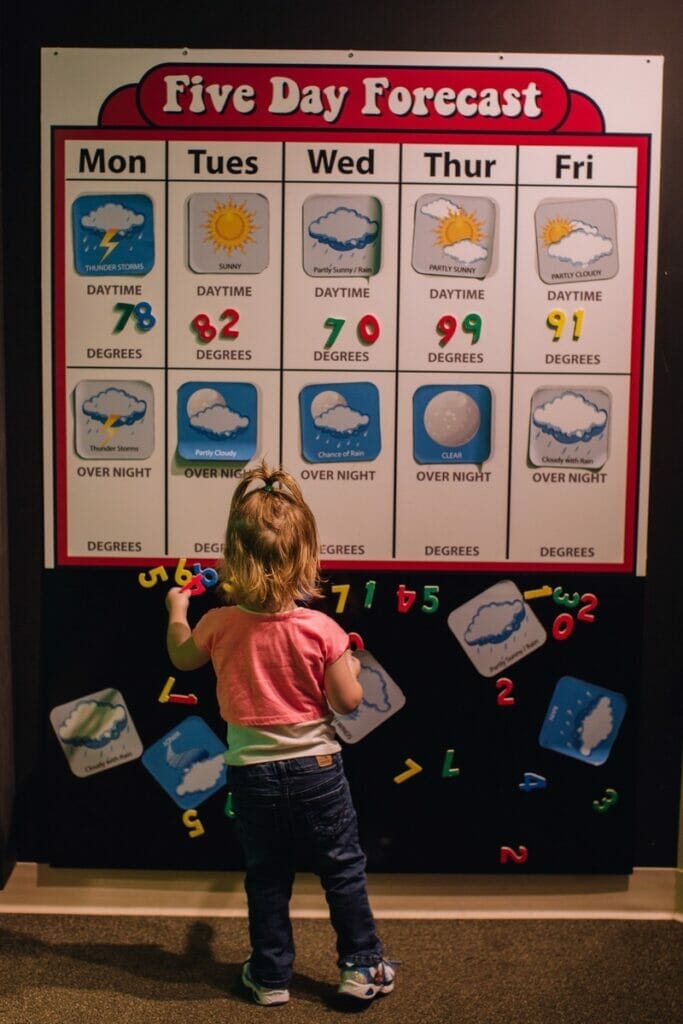 When it comes to things to do and try, nothing tops the Explore More Discovery Museum.
There is everything you could be interested in from a functional play kitchen to a theater with plenty of other stuff to see and do on the way.
Kids love pushing the limits of their imagination and there is no better way to accomplish this than through play — and no better place to play than this fun-filled museum!
10. Shenandoah National Park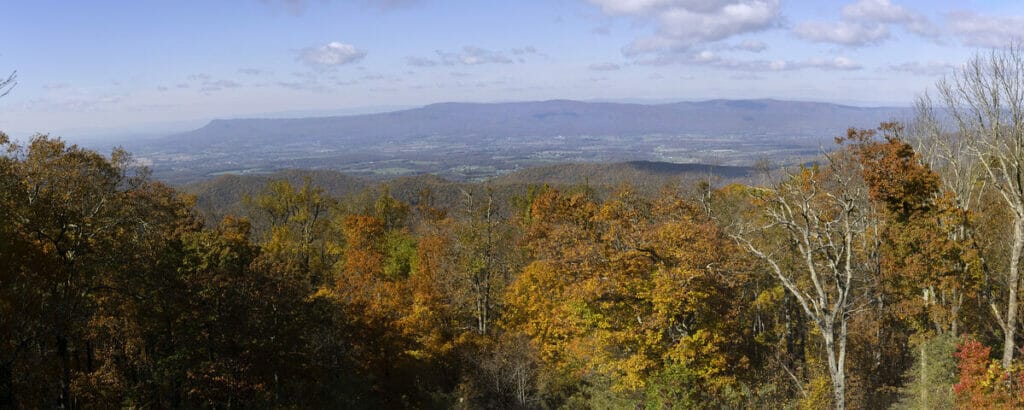 Heading out Harrisonburg to the east you will find the jewel of Virginia's national beauty, Shenandoah National Park.
Take a car to enjoy the spectacular panorama along Skyline Drive 105.
Once you arrive, you will find many trails to travel on foot, so be sure you have comfortable walking shoes.
The Hawksbill Summit hike is one of the most popular and features 2.2 Miles of forest paths and an amazing view across the valley when you reach the peak.
It should be clear by now that the sites and attractions of Harrisonburg are very special and a true celebration of diversity in all forms.
Nowhere is this highlighted better than in the most amazing playground on earth, A Dream Come True Playground.
This is a free attraction sponsored by the Girl Scout Troop and is a fully interactive place for kids to enjoy.
One of the most iconic attractions here is the Liberty Swing which allows kids in wheelchairs to enjoy the fun as well.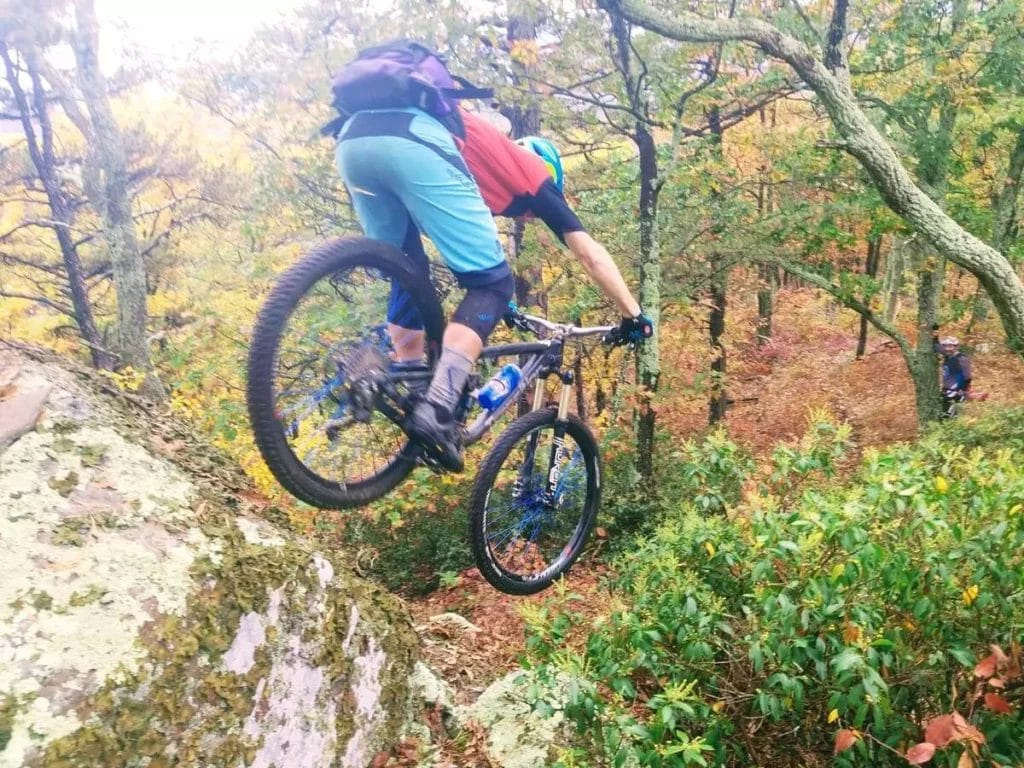 Grab your favorite mountain bike for thrills and excitement at Stokesville Campground.
The views of the Blue Ridge Mountains will make you sing John Denver songs as you make your way to the Shenandoah Mountain Bike Festival.
With 25 years of celebration, the Shenandoah Bike Festival provides needed financial support for the Shenandoah Valley Bicycle Coalition.
A non-profit that seeks to support the communities throughout the valley.
The rides and attractions at the event are nothing short of exciting and take off from the beautiful campground right in the heart of George Washington National Forest.
Prepare for down-and-dirty fun as you race along trails in some of the most beautiful forest scenes on the planet.
In addition to providing thrill seekers with a world-class event, the festival aims to teach people the importance of returning the favor and leaving the forests and natural world healthier than when they arrived.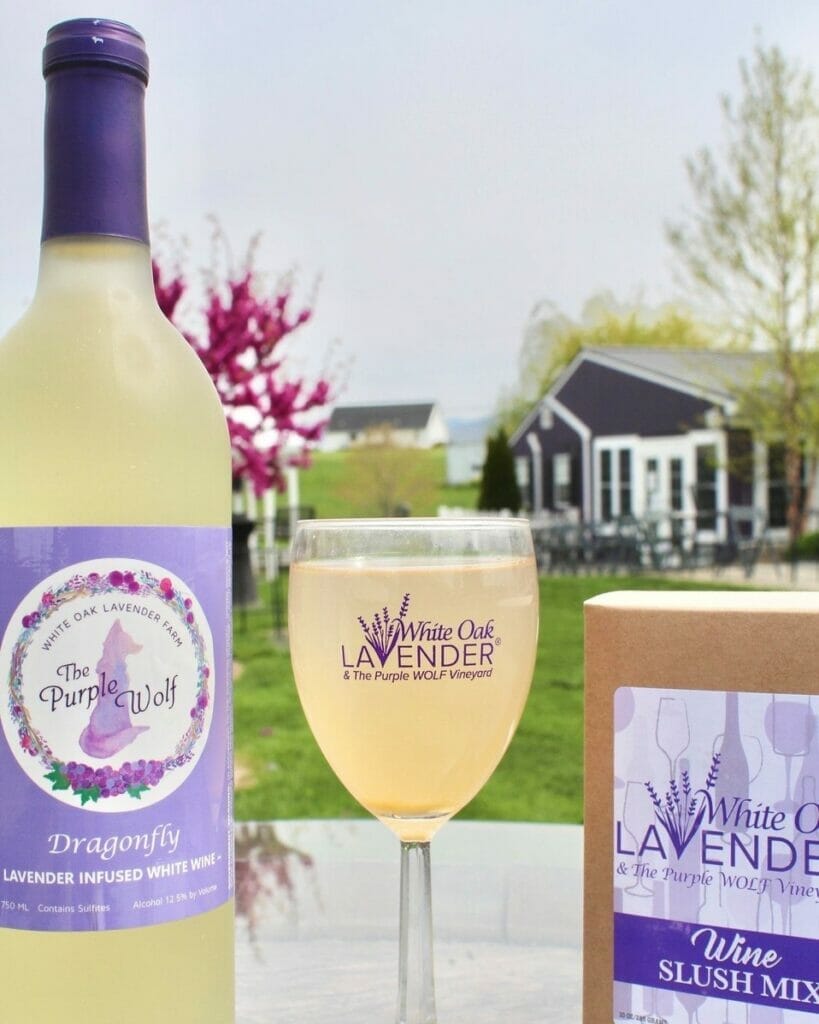 Before jumping right into the action with an exciting big mountain adventure, a breathtakingly beautiful visit to the serenity of Purple Wolf Vineyard and White Oak Lavender Farm will set the mind in the right mood.
There is nothing like the smell of the breeze gently rustling through fields of soothing lavender to strip the mind of stress and anxieties.
But the adventure in relaxation doesn't end there.
Once you have taken your fill of Lavender's relaxing properties, head on over to the vineyard for some tranquility in liquid form.
Wine samples are available in the calming atmosphere of Purple Wolf Vineyard.
Be sure to sample the delectable lavender ice cream while you are here!
15. Shenandoah Heritage Market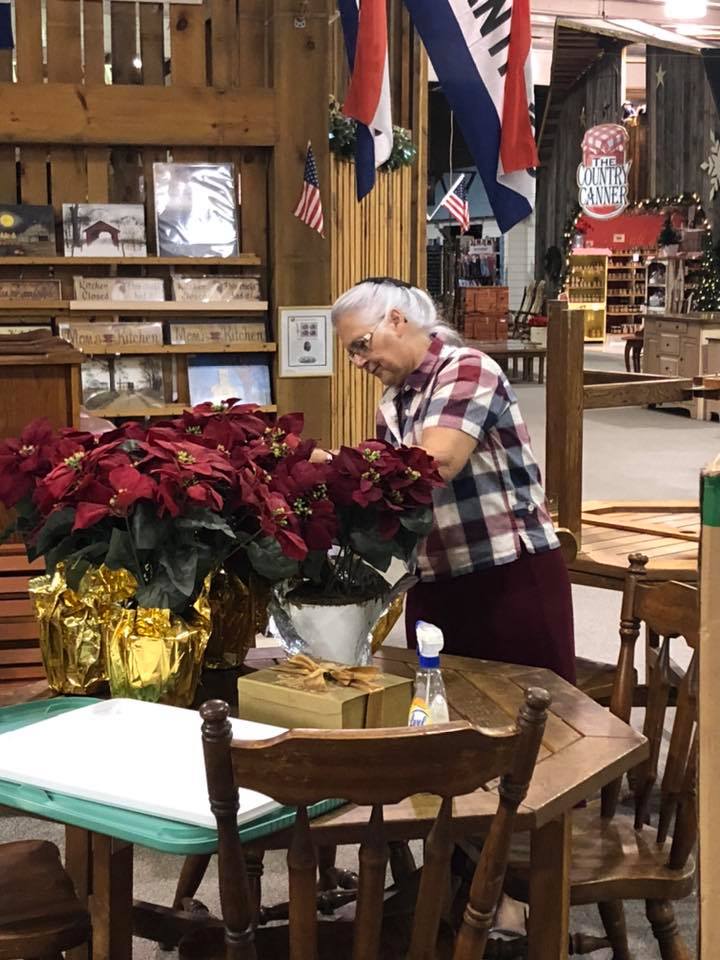 Everyone is constantly told that shopping locally is the best way to boost our economy and culture — there is hardly a better place to do this than the Shenandoah Heritage Market.
Here you will find an old-fashioned celebration of timeless "valley goodness" — from Amish furniture to homemade candies, the possibilities are limitless.
Then take a moment to refresh yourself in the water gardens before heading back and exploring the rest of the stalls at this must-see part of Harrisonburg's culture.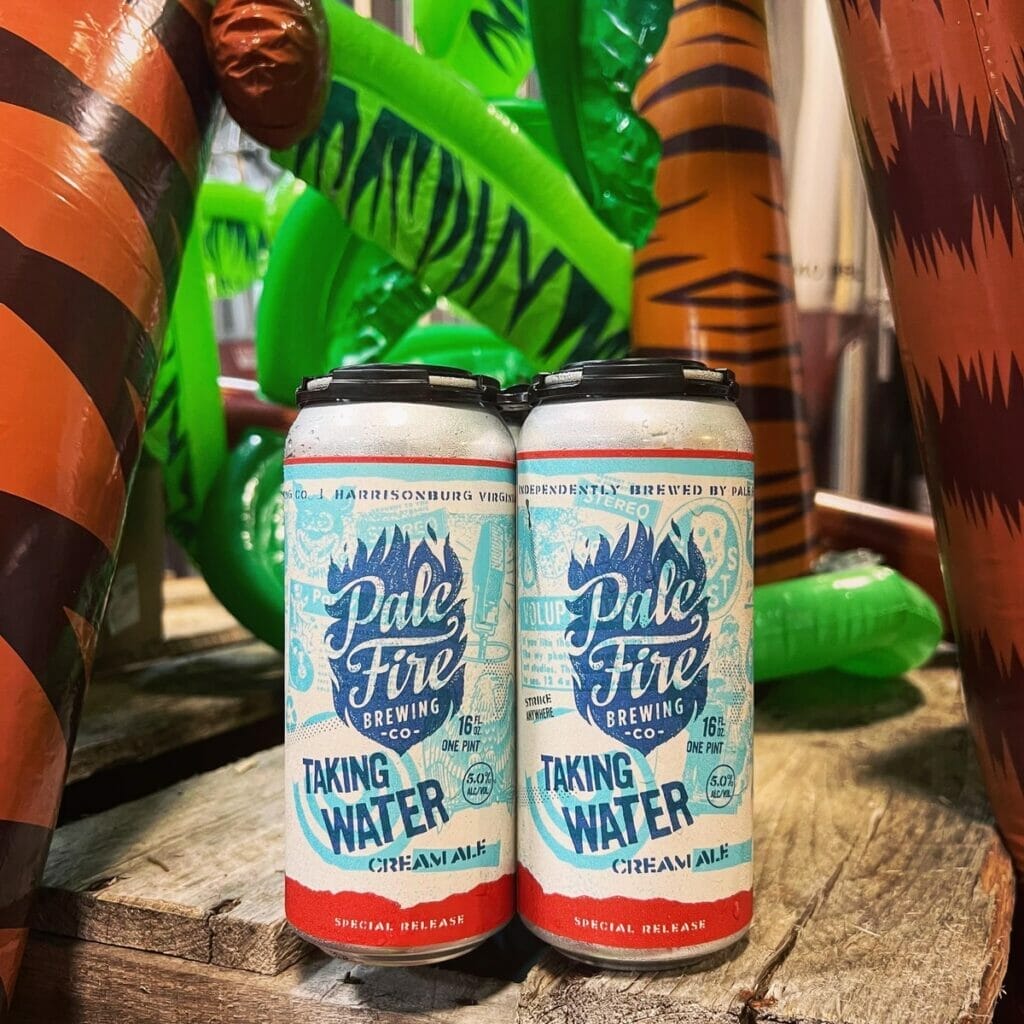 For fans of craft beer, the Pale Fire Brewery is located in an old industrial building and is an absolute must for anyone looking to enjoy a fine brew.
There is plenty of room in the large building and as many as 10 special brews available on tap at any time.
So, grab a beer flight and situate yourself on the balcony to take a special look at the world as it passes by before your eyes.
You can also find a cozy seat by the fire and grab an interesting book as you enjoy a special beer only to be found right here.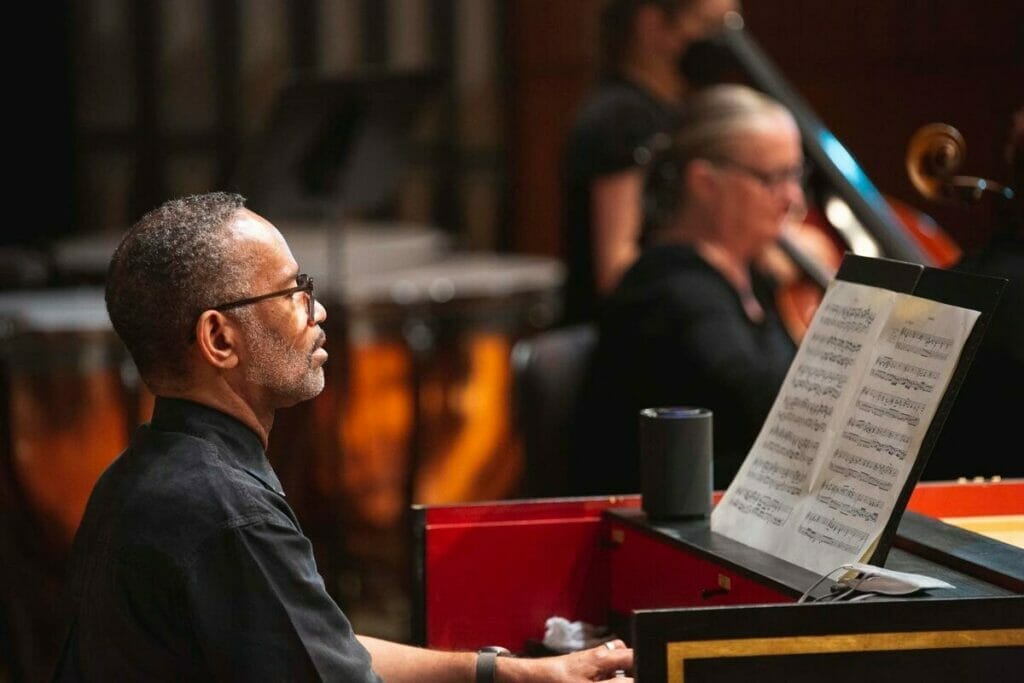 Are you a fan of classical music?
Then be sure you arrange to visit Harrisonburg in June.
You can catch large and small performances by the renowned Shenandoah Valley Chamber Orchestra and a variety of other local artists.
The motto of the event is "Bach is just the beginning" and the amazing talent and musical genius showcased here are bound to appeal to everyone.
This small museum in Harrisonburg is another jewel of information that is certainly worth a visit if you like things that sparkle and shine.
Here you will find a wide collection of rocks and minerals from over 39 countries and 24 US states — of course, you will find a beautiful selection of specimens sourced right here in Virginia.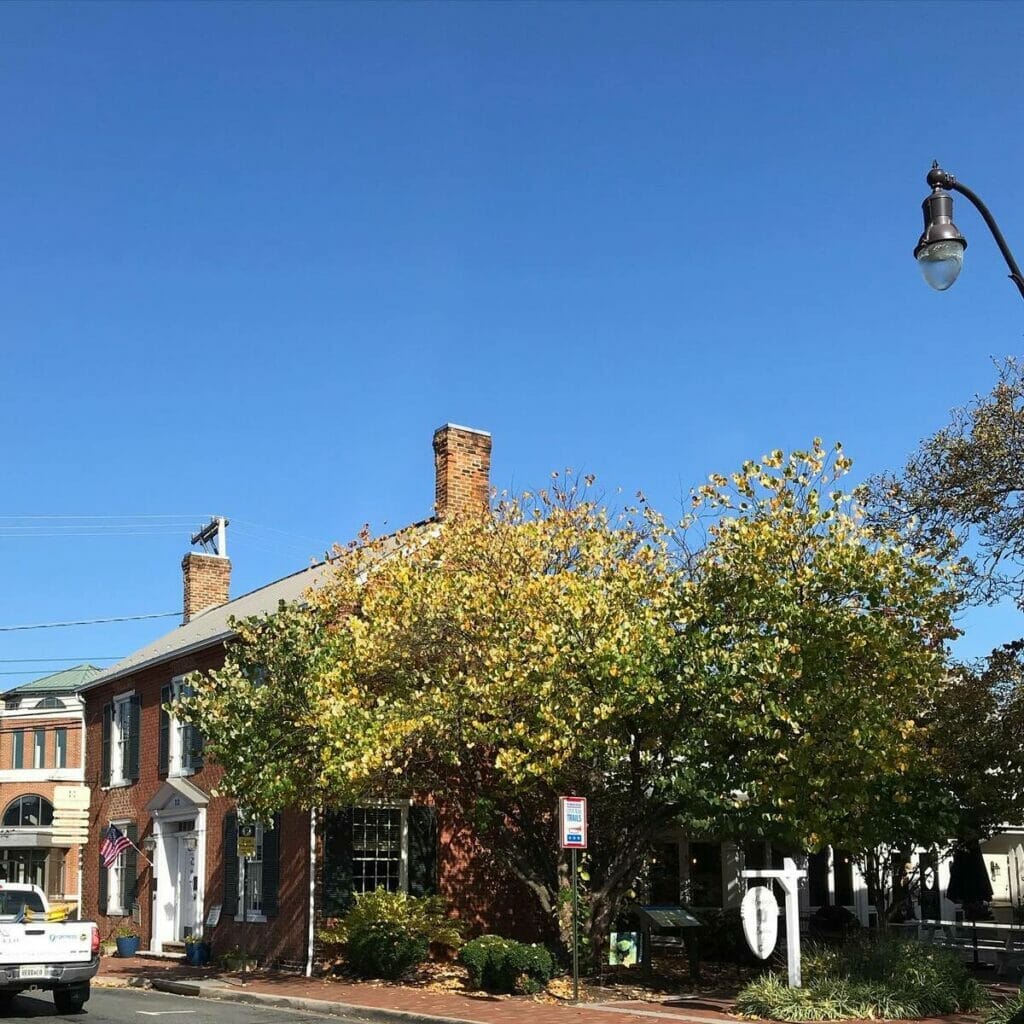 The Hardesty Higgins House Visitor Center should be one of the first places you visit when you arrive.
If you have any questions or doubts about what to see and do during your visit to Harrisonburg, you will find everything you need to know right here.
Looking to learn more about the historical significance of this great city?
This is the place to glean some little-known information.
If you are looking for a great coffee and even a light lunch, the Heritage Bakery and Café is open all day — and the macaroons are just heavenly!
19. Shenandoah Spirits Trail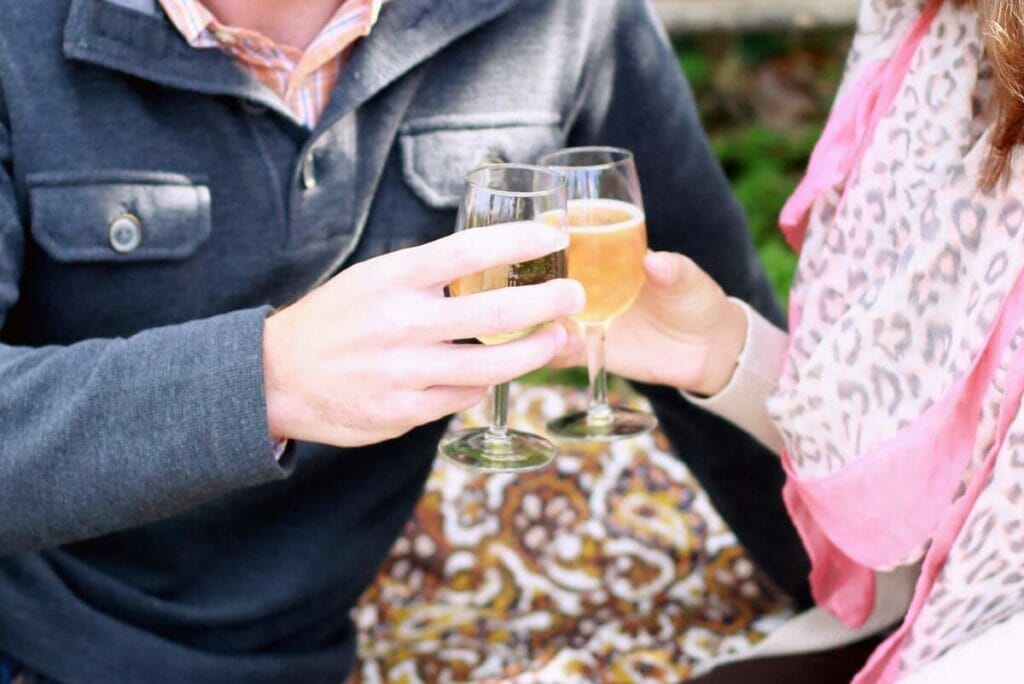 While this is not necessarily an attraction native to Harrisonburg alone, it certainly deserves a mention here.
The SST, or Shenandoah Spirit Trail, is a specially curated trip into the world of wineries, distilleries, and microbreweries located right here in Shenandoah Valley.
It is the perfect place to soak up a little culture and learn more about the local businesses that produce these spectacular beverages.
Prepare to make a day of this and enjoy them all in one go, or you can choose to take your time and spread out your visits across the entire length of your trip.
The dream of bibliophiles across the country, Downtown Books in Harrisonburg is rife with books of all types.
You will find pre-loved comics, books, and more in this institution owned by Bob Schultz.
Most things available here start at a mere $2.99 and up from there.
Take an afternoon to get lost in the whimsical world of Downtown Books before you select a great book that you can wrap your mind around.
21. Art Gallery and Others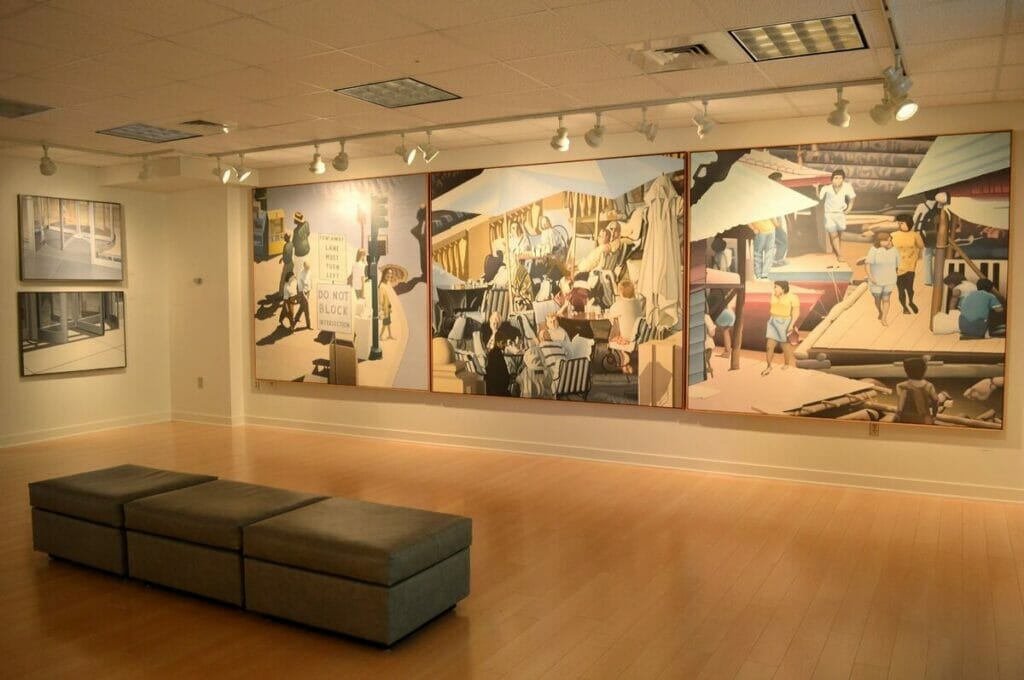 Here is another special attraction found within the School of Art and Design at James Madison University.
You will find new and improved exhibitions each new week and many of the works are done by students and former university students.
If you love galleries and want to take in some more spectacular art produced and inspired by the beauty and talent of Harrisonburg, you can also check out Duke Hall Gallery for contemporary art and Franklin Street Gallery which focuses on fine arts.
Pin for Later!
Get the All-American Travel Secrets!
Don't miss out on America's hidden gems!