Charming downtown chalets, snow laden slopes, luxurious resorts and endless outdoor recreation draw visitors year round to small towns in Colorado!
Each with its own unique energy and lifestyle, sometimes the biggest fun can be had in the smallest of places!
More than just a ski destination, the state offers plentiful fair weather activities, too!
If you'd rather be off the beaten path instead of following the tourist crowds on your next Colorado vacation, read on to find out more about some of the best small towns in Colorado!
Looking for more fun Colorado content? Head here!
Nested inside the Rocky Mountains you'll find a quaint town in Colorado boasting less than 1,700 residents!
Small as it may be, the town is popular for its mountain resort with downhill skiing in the winter and mountain biking trails in the summer!
Stunningly scenic, visitors love the colorful aspen trees in the fall that become snow covered later in the year.
Take a pleasant stroll down Elk Avenue in downtown and pop into the shops and restaurants in the wooden buildings that line the street!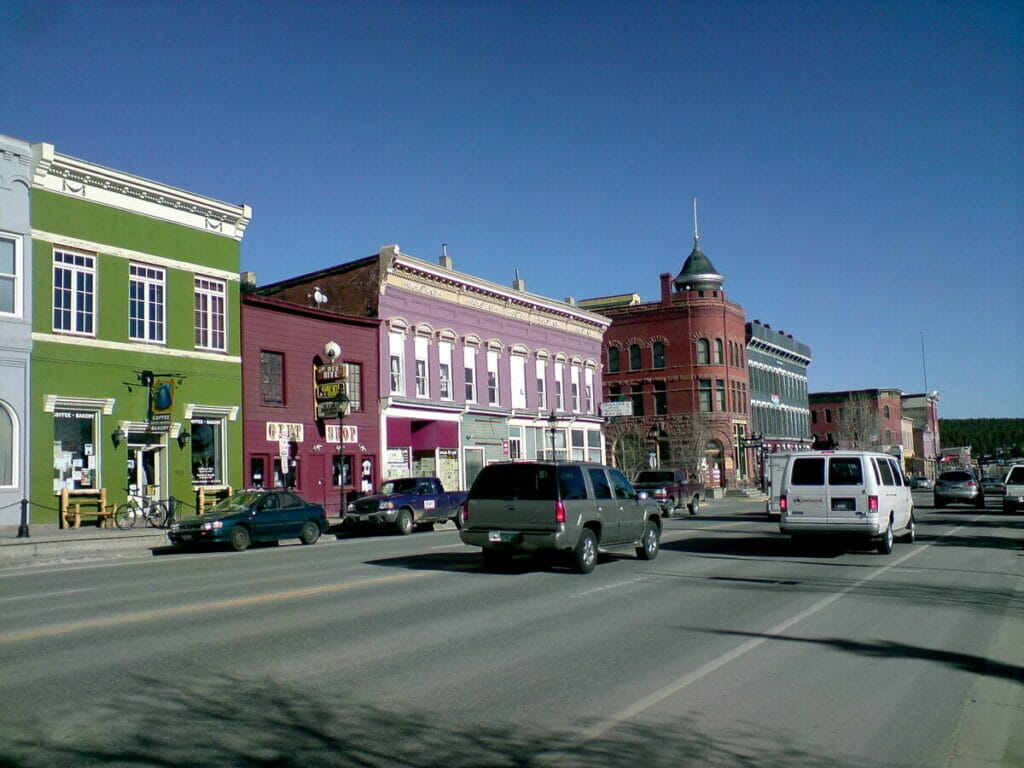 Situated over 10,000 feet above sea level, Leadville is the highest incorporated city in North America!
Perhaps its most charming feature is its two 14,000+ foot mountains that tower over the town offering ravishing views yearlong!
Within the city's vicinity you'll find plentiful outdoor opportunities like hiking, biking, horse riding trails and camping in the summer and snowmobiling, ice skating and sledding in the winter!
One of the best things about this small town in Colorado is the abundance of affordable lodging options, from historic hotels to Victorian style bed and breakfasts! Spend less on accommodations and more on doing the things you love!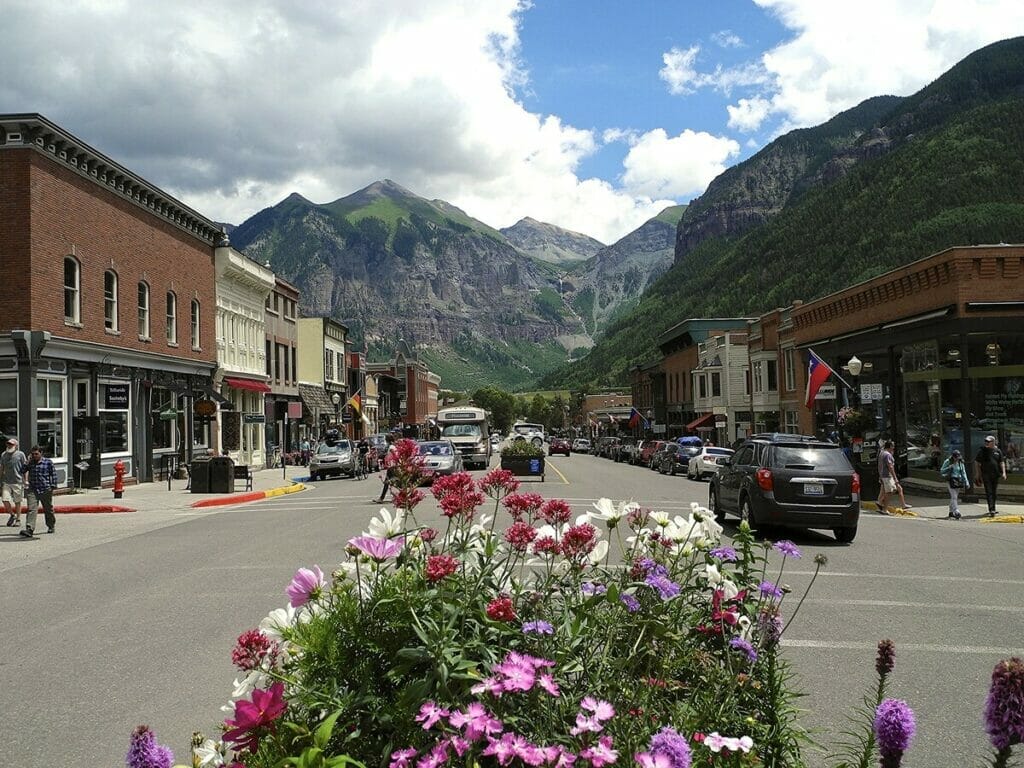 Designated a National Historic Landmark district thanks to its role in the building of the American west, Telluride's historic district houses important landmarks like the Sheridan Opera House, originally built in 1913, and the Telluride Historical Museum showcasing local history in a converted hospital dating back to 1896!
Art galleries, boutiques, luxury hotels and gourmet restaurants intermingle among the town's historic Victorian era architecture.
Best known for its ski and golf resort, visitors flock here yearly to enjoy the outdoors surrounded by picturesque peaks!
All of this in a town only eight blocks wide and twelve blocks long is why Telluride is one of the best small towns in Colorado!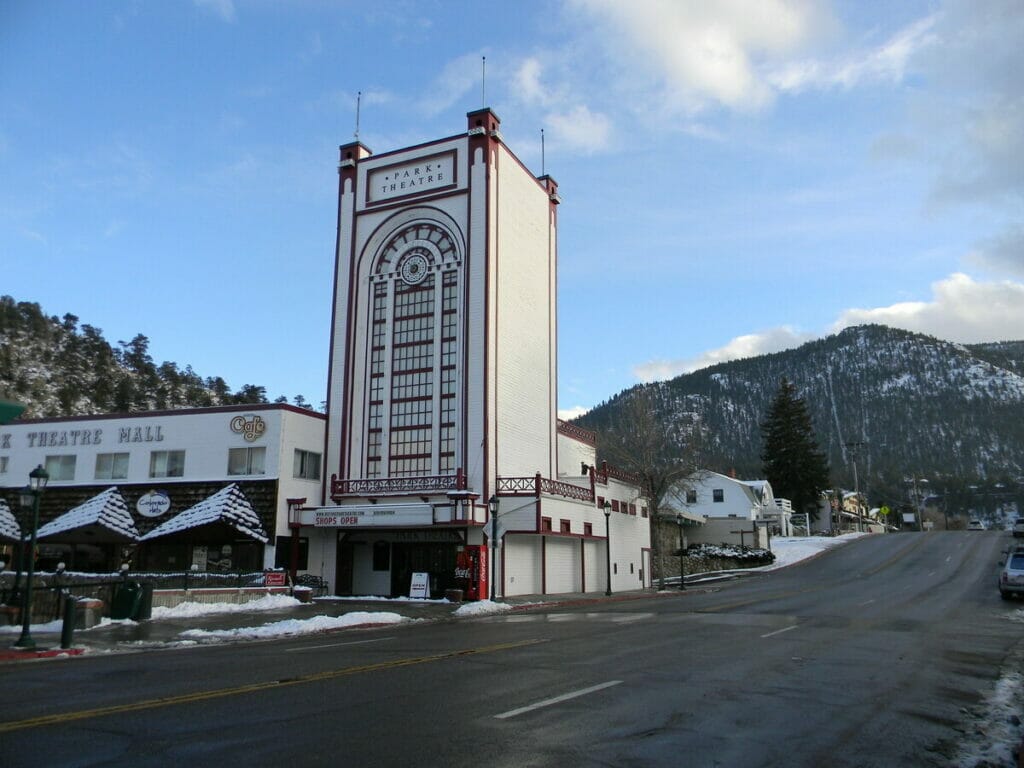 At the eastern entrance of Rocky Mountain National Park sits a small town that serves as a base camp for adventure seekers!
Here you'll find everything you'd expect from a quintessential mountain town, including spectacular panoramic vistas, wildlife sightings and vast outdoor escapades!
Worth visiting year round, each season offers something unique!
Its bustling downtown is filled with restaurants, shops, and galleries so there's something for everyone!
Perhaps the best way to enjoy this small town is to drive its winding roads and experience the breathtaking beauty of it all!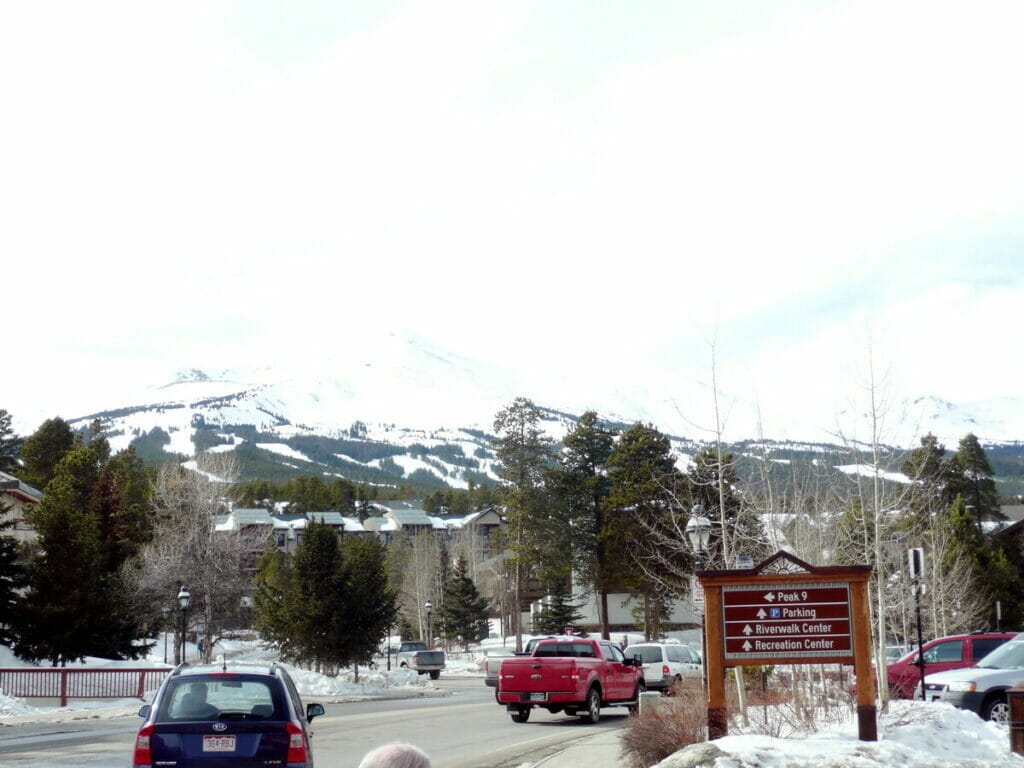 Dotted by colorful buildings originally from the 1880's, a walk down Breckenridge's Main Street serves as a reminder why this cute town in Colorado is a favorite among visitors!
With over 300 shops and restaurants, Breckenridge's historic district preserves its mining past in pretty Victorian architecture.
Its ski resort is iconic and considered by many to be the best ski resort in the state with nearly 3,000 skiable acres!
Jaw dropping mountain views await you by foot or by car along scenic roads and trails. And the town's gold fever history can be discovered with an underground tour of a mining shaft!
Breckenridge is a small town in Colorado with a big reputation!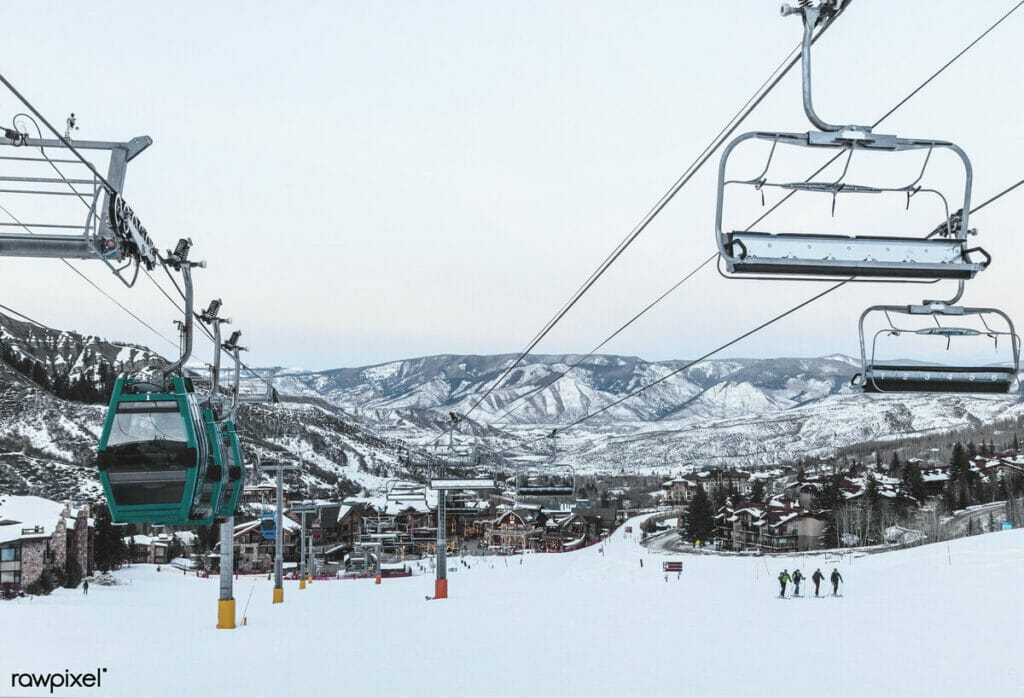 Home to a mountain loved by many for its varied terrain and uncrowded slopes, Snowmass Village is the epitome of a small resort town!
With less than 3,000 residents, locals know this is the place to go to avoid the more touristy ski resorts.
But there's nothing lacking here!
Thirty-three hundred skiable acres and wide open terrain make this mountain a perfect spot for beginner and expert skiers alike!
The village is more than just a ski destination, though!
Mild temperatures and blooming wildflowers in the summer are the perfect backdrop for hiking, mountain biking and enjoying outdoor festivals and concerts!
It's all the outdoor action you could want in one of the best little towns in Colorado!
7. Georgetown: Colorado small towns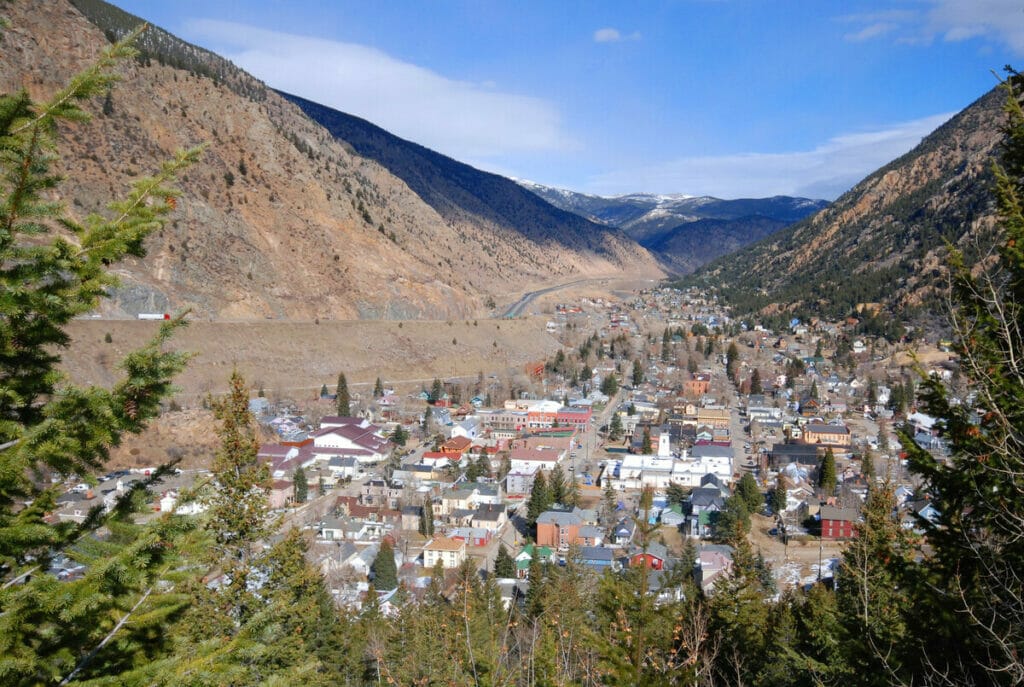 Just 45 minutes west of Denver sits a former mining town that used to be the third largest town in all of Colorado!
Home to just over 1,000 residents today, Georgetown is an ideal small town day trip for taking a step back in time!
Over 200 restored late 19th century buildings make up the town and give it a delightful Victorian charm!
Life in this sparsely populated suburbia offers residents a calm, quiet retreat from the touristy ski hubs, but located close enough to all the action to never miss out!
This is why Georgetown is one of the best small towns in Colorado to live in!
The town comes alive on weekends with tourists seeking to shop and sightsee, breathing fresh life into this typically sleepy-paced community!
8. Ridgeway: small towns or cities in Colorado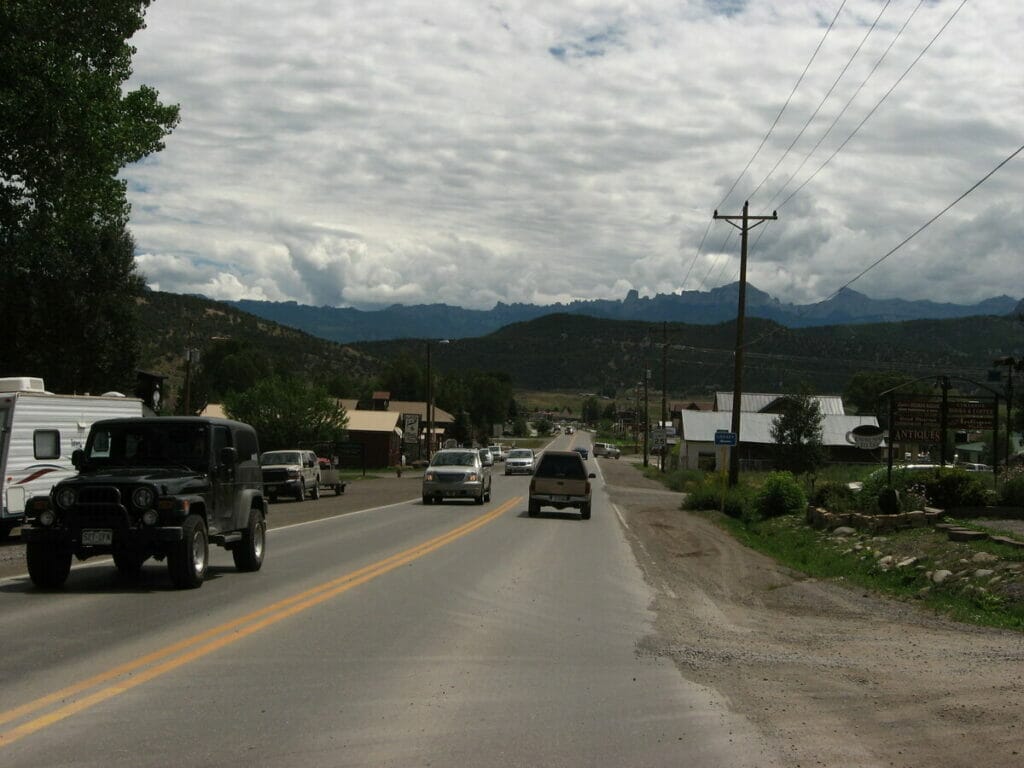 Located at the center of Colorado's San Juan Mountains, Ridgeway is southwest Colorado's hub for outdoor adventure!
Visitors flock to its stunning state park to enjoy watersports on its large reservoir and more than 14 miles of trails!
Hiking, biking, and off-roading are popular in the area, and a dip in a hot spring is a welcome treat after a long day of action in the great outdoors!
Ridgeway's downtown is a thriving creative district, too!
Many local artisans and creatives make their home here providing a variety of galleries, studios and shops for visitors to enjoy!
The music scene thrives in summertime with free outdoor concerts offered every Thursday in July and featuring live music, food and a family friendly atmosphere!
It's a small town with lots to do!
9. Winter Park: best small towns in Colorado to visit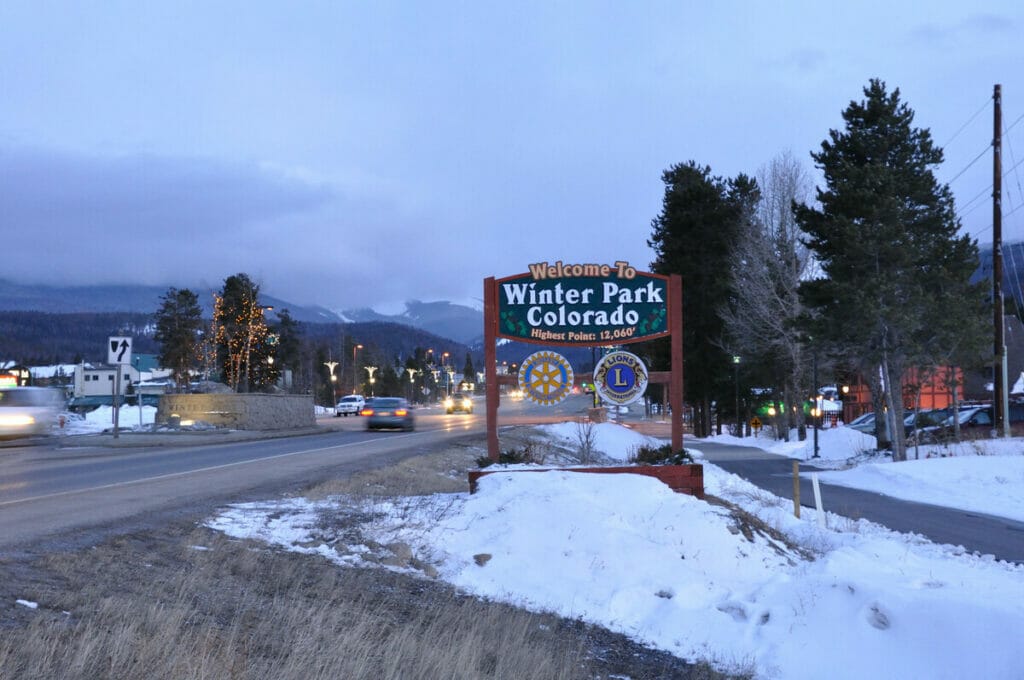 Famous for its top-notch ski resort – it was voted the #1 ski resort in North America! – and beautiful mountain chalets, it's hard to believe Winter Park is a small Colorado town of just over 1,000 people!
Visitors flock to the town year round to enjoy the resort's 3,000 acres of slopes, mountain climbing and a plethora of other outdoor excursions!
Anything you can think of, from river tubing to ziplining, even air balloon riding, can all be found right here!
It's no wonder this cute town in Colorado is considered Colorado's favorite playground!
10. Vail: charming towns in Colorado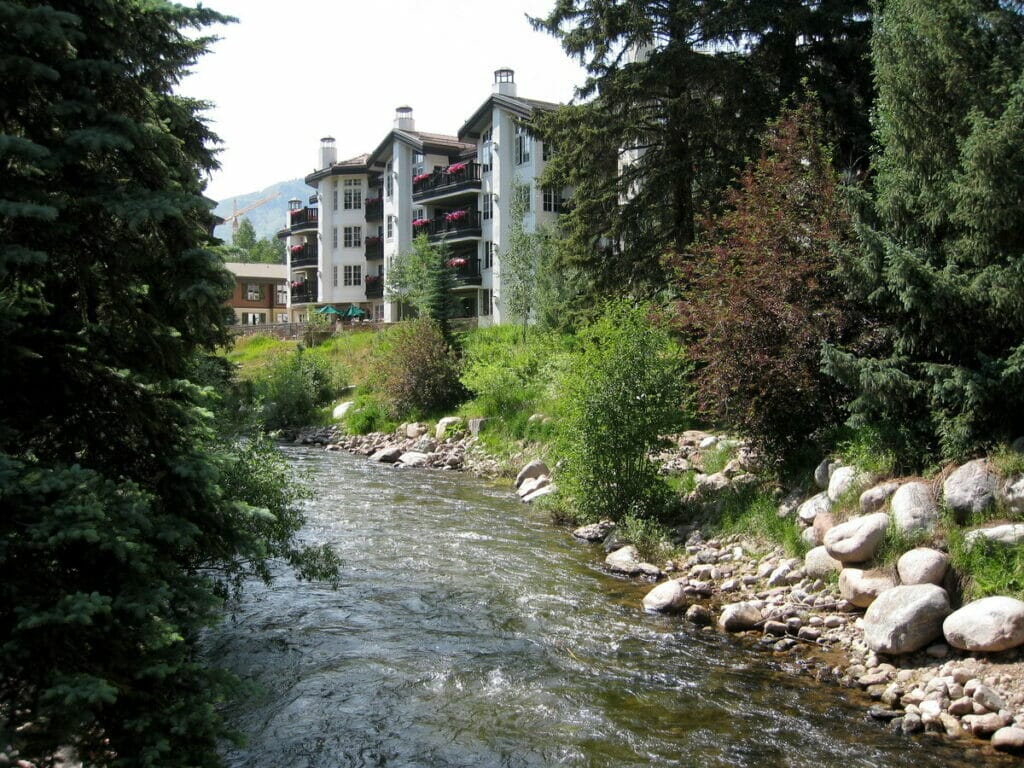 Set within White River National Forest at the base of Vail Mountain is a small gateway town for winter sports like snowboarding and skiing.
Home to a massive ski resort with world renowned skiing and luxurious accommodations, Vail is one of the finest resort destinations in the world!
With a diverse assortment of shops and restaurants and a friendly, small town feel, it's one of the best small towns in Colorado to live in!
With 1,100 acres of open space, Vail is where you go for a breath of fresh air and freedom to roam!
11. Palisade: quaint towns in Colorado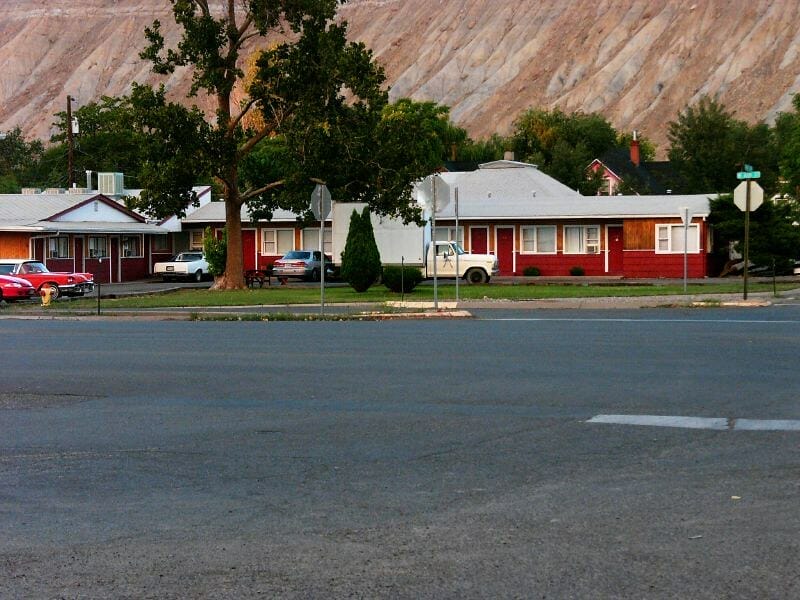 If skiing is all you think Colorado has to offer, think again!
Palisade, Colorado is home to over 25 wineries where you can enjoy guided wine tours, live music in the vineyards, learn about the winemaking process or rent a bike for a picturesque ride!
But true to its Colorado roots, Palisade is full of outdoor recreational opportunities like fishing, hiking and golfing.
There's also a thriving creative arts community of artists, sculptors and musicians who share their talents at summertime music festivals and farmers markets!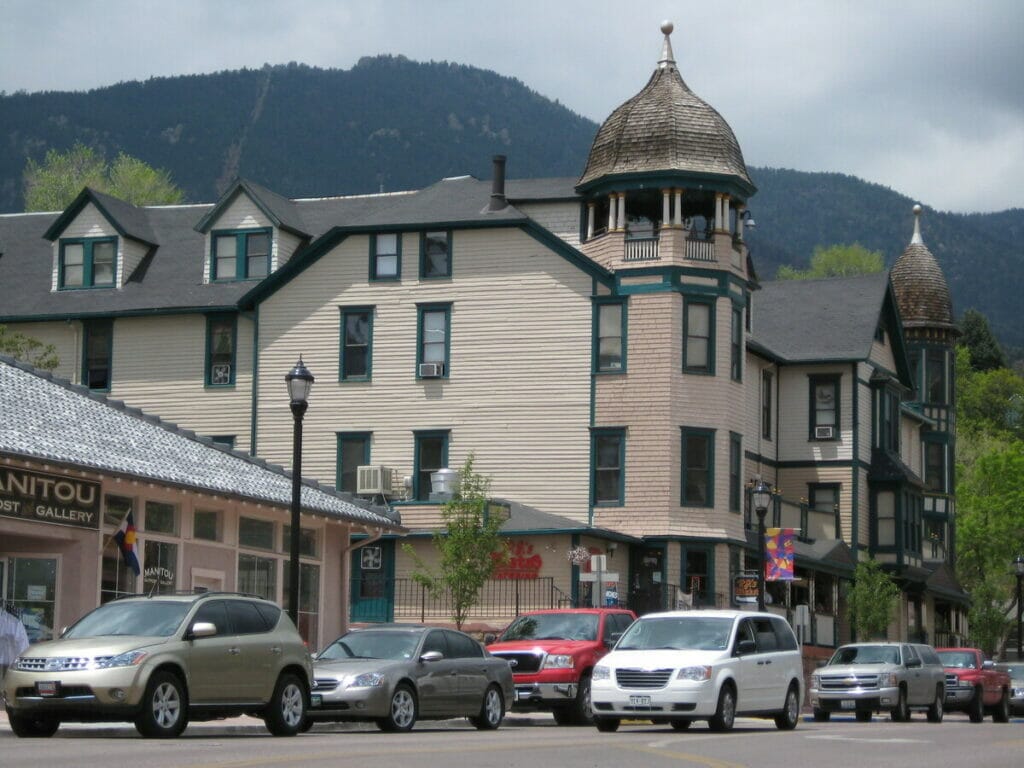 Just outside Colorado Springs is a resort city known for its mountain landscapes and mineral springs.
This small town escape is full of charm and the perfect place to stretch out and enjoy the outdoors!
Situated between Garden of the Gods nature center and dominated by Pike's Peak, Manitou Springs is ideally located for enjoying adventures in nature!
Take a drive down the Gold Belt Byway and be treated to breathtaking views of aspen trees all around!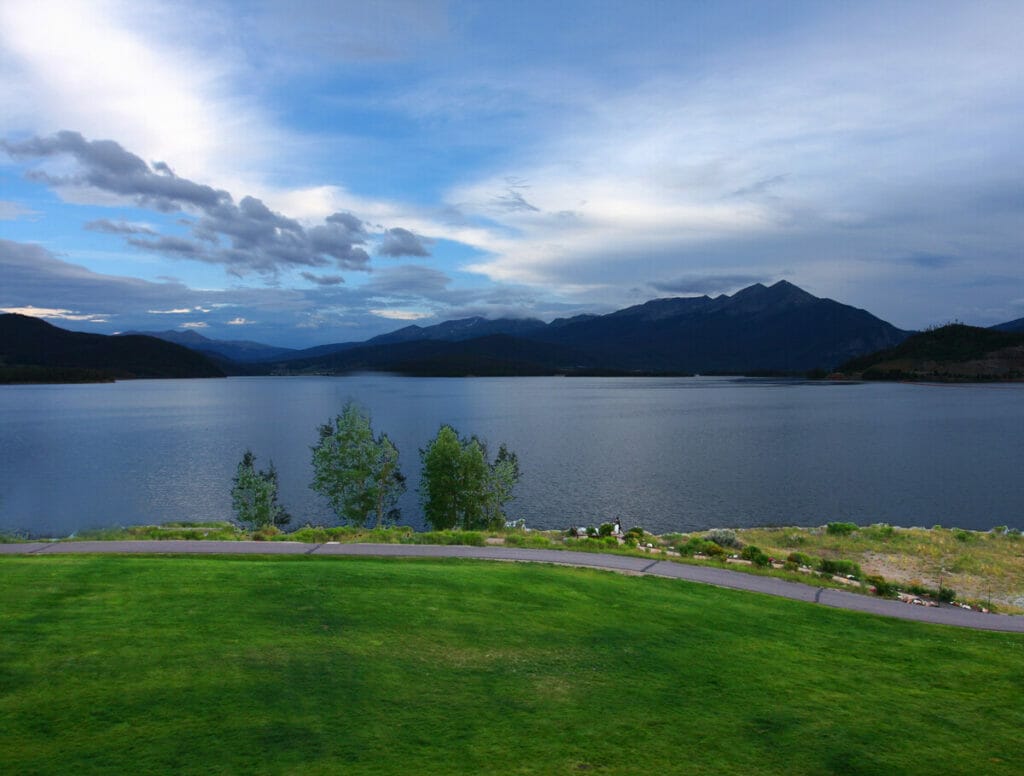 A small town in Colorado that's big on fun, Dillon is best known for its giant reservoir, where watersports are a favorite summer pastime!
Summertime brings numerous adventures to Dillon, like the weekly Farmer's Market and concerts in the spectacularly scenic lakeside Dillon amphitheater!
Dillon is also home to award winning parks and miles of paved hiking and biking trails, making it a convenient leisure spot for outdoor enthusiasts!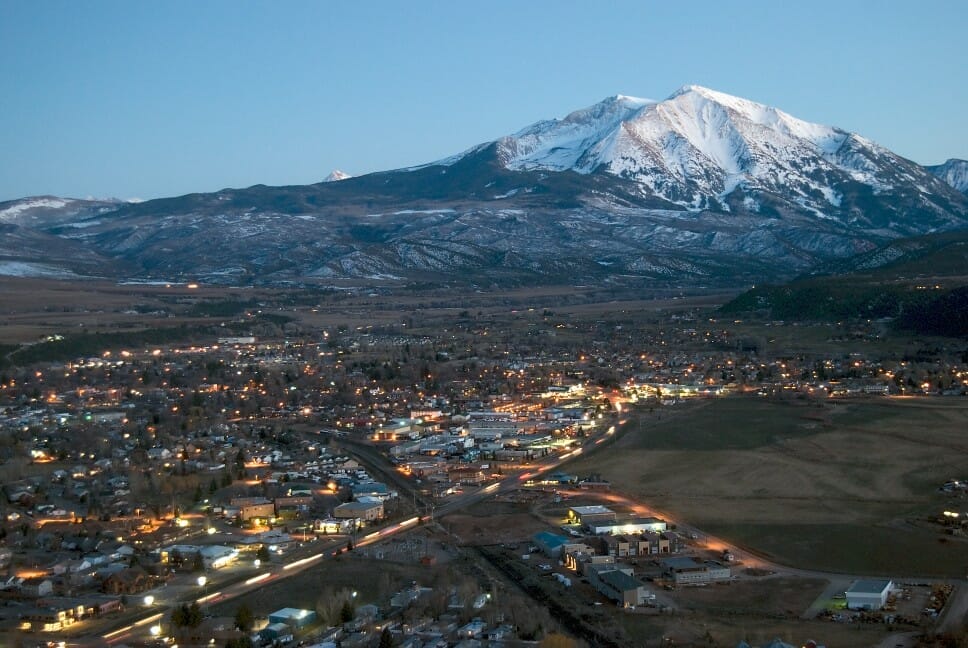 With the winter wonderland that is Aspen just 30 miles away, Carbondale is often a small town base for visitors looking to ski or enjoy warm weather activities like kayaking, water rafting, fishing, biking and hiking.
Its affordable prices are a draw for visitors looking to escape the sky high prices of Colorado's main ski towns!
Mount Sopris towers over this small town of just 6,000 people, and a thriving downtown is home to many shops, restaurants, cafes and cultural venues.
The area's fair weather allows for a number of events throughout the year, including parades, festivals and fairs!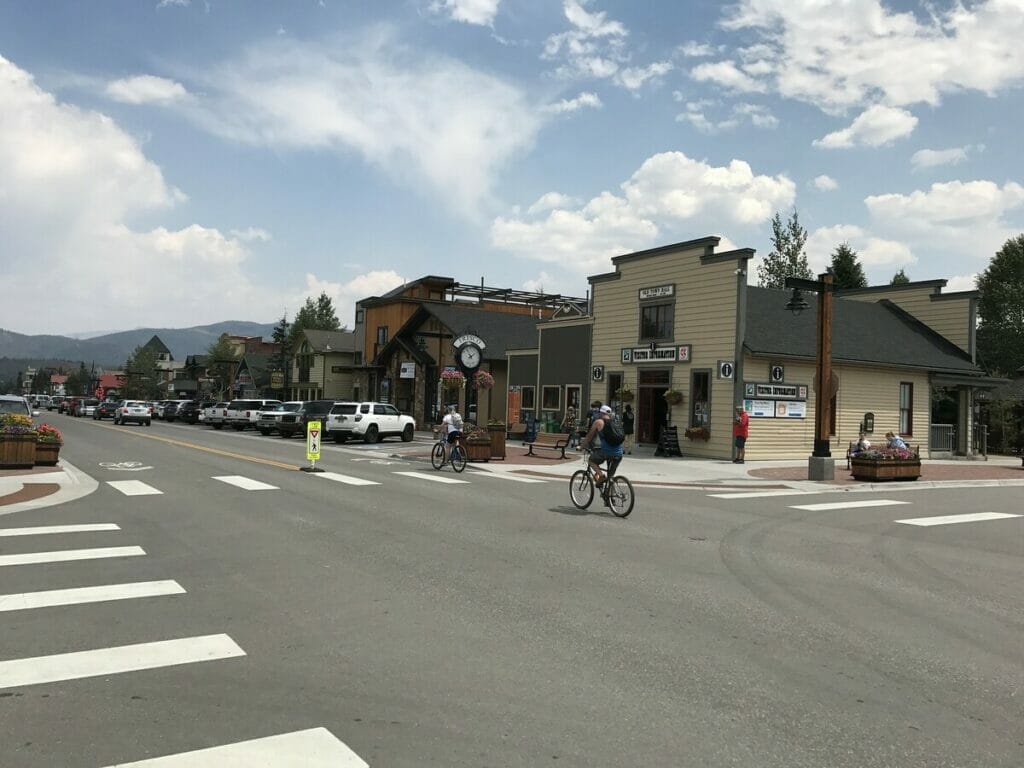 Situated just 90 minutes from Denver, Frisco is a laid back mountain town that serves as a base for Rocky Mountain excursions!
With a quaint small Colorado town feel, Frisco is cozier than the big ski resort towns like Aspen and Vail, but Frisco's ideal location makes for an easy drive to get to them if you want!
And of course no Colorado small town is complete without an endless array of outdoor recreation options!
Ski or snowboard on one of six area mountains or take a spin on Frisco's own tubing hill!
Be charmed by the most pleasant Main Street in all of Colorado, nicknamed the "Main Street of the Rockies!"
Located among one of the most gorgeous river valleys in the state is a small town in Colorado known for its apple trees and peonies.
Paonia's region in the Delta Valley is known for rich landscapes and flourishing orchards and farmlands.
A robust arts district and magnificent mountain panoramas easily make Paonia one of the top travel destinations in the state!
Those looking for a remote, rural experience will relish a visit to Paonia State Park where fishing, camping and boating are popular activities.
The town even has its own winery, inviting you to stay a while!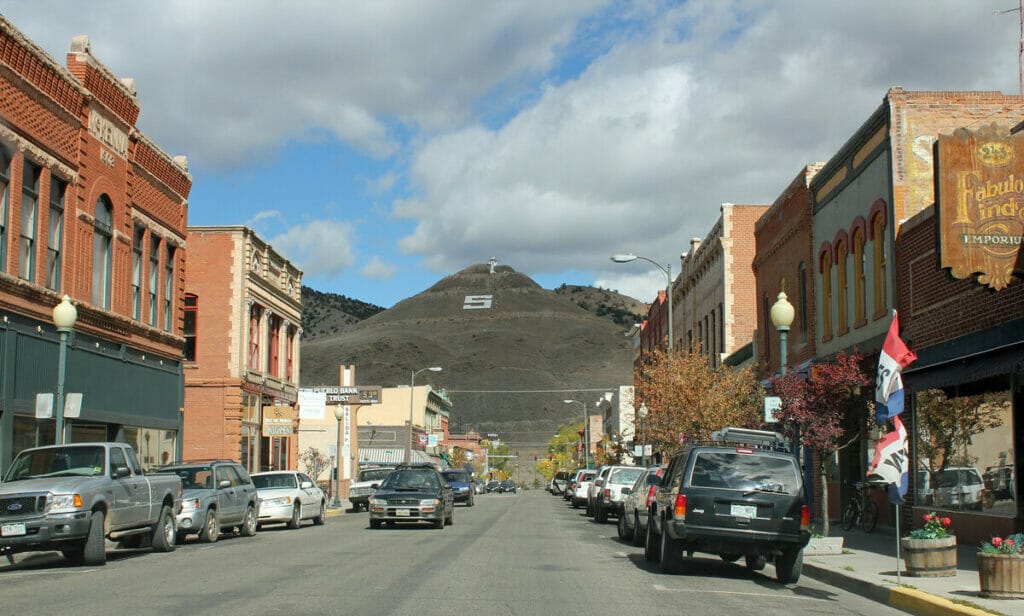 Set in central Colorado in the heart of the Rockies, Salida is a friendly and artistic mountain community with a delightful downtown and the largest historic district in the state.
Some of the most significant historical buildings can be found here in this walkable Colorado small town.
Popular activities include hiking miles of trails on the Sawatch Range while taking in spectacular views, enjoying family friendly hot springs, high-country off roading, and mountain biking that ranges from beginner to expert!
You won't lack for things to do, even if this small town in Colorado boasts less than 6,000 residents!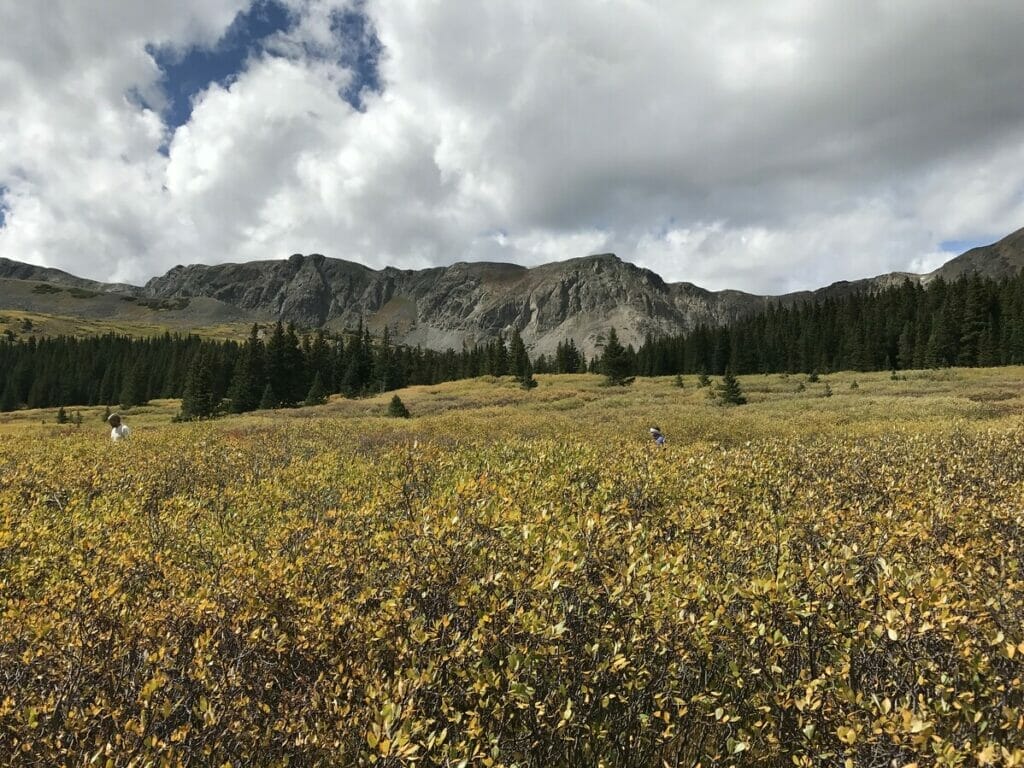 With an ideal location situated between numerous peaks and the flowing Arkansas River, it's no secret that whitewater rafting, hiking, biking and camping activities flourish in Buena Vista.
Its no wonder, then, that the town is quickly becoming one of Colorado's top vacation destination spots!
You simply can't go wrong with views of the mountains on one side and views of the river on the other!
This quaint town also boasts a fantastic dining and shopping scene, as well as galleries and live music events, in a charming downtown area that pays homage to its western history but with an updated, modern aesthetic.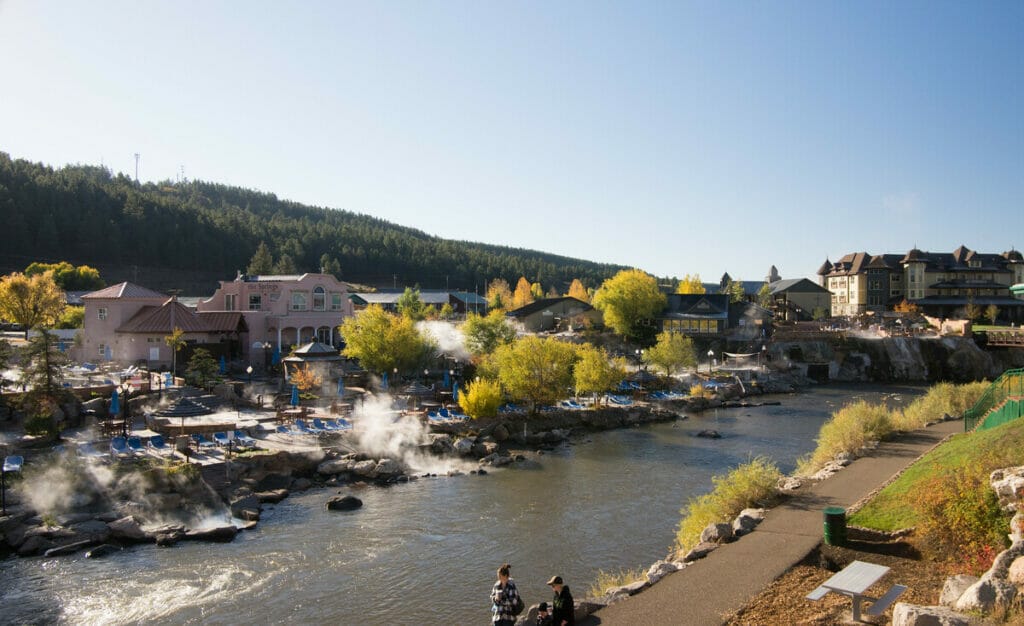 Known primarily for its hot springs, Pagosa Springs is home to Mother Spring, the world's deepest geothermal hot spring!
It's unsurprising, then, that the town also features a luxurious hydrotherapy spa that puts these natural wonders to good use!
The San Juan River runs right through the town and provides an abundance of trout for fishing.
Home to three local craft breweries and surrounded by three million acres of wilderness area, Pagosa Springs is the perfect small town in Colorado for unwinding!
Hey! Want more ideas on the best small towns in the USA? Check these out!
Pin for Later!
Get the All-American Travel Secrets!
Don't miss out on America's hidden gems!