The Beehive State is famous for its unique natural landscapes; rugged stonescapes of pastel-colored rock and azure blue skies, ski resorts of pristine white that people flock to with the snow, the white-edged expanse of Great Salt Lake.
The beautiful small towns in Utah are the best places to really get a sense of this great state, to see the lesser-known corners and hidden gems of unique cultures and awe-inspiring natural beauty.
So, let's take a look at 17 of the best charming towns Utah has to offer, shall we?
Hey! Before we dive in, check out more fabulous content about Utah!
1. Moab: charming towns in Utah
If you imagine what Utah is known for, the landscape around Moab is probably what you're thinking.
Picture it now, a town surrounded by impossible-seeming rock formations in every shade of red, a whole environment become patterned and colored.
Gushing rivers wind around the landscape.
There are forests.
There is mile after square mile of pristine, rugged wilderness.
It's an awe-inspiring place.
And the town's nice as well.
It's a charming little place that has all the stores, restaurants, and galleries it needs to cater to the people that are drawn here by the surroundings, but it is out there that you'll spend your time.
Whether it's biking, hiking, 4×4-ing, or just taking a seat and filling your eyes full of it, Moab never disappoints.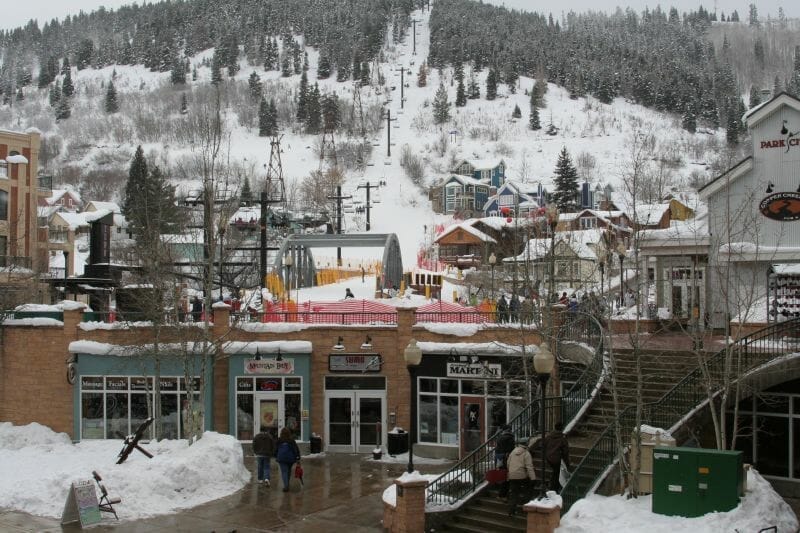 Of all the best small towns in Utah, none pack quite as much in as Park City.
It was home to the 2002 Winter Olympics (the nearby Olympic Park is now a training facility) and has all the winter sports activities you'd imagine come with that kind of prestige.
But if the slopes aren't for you, it's also famous as the home for the internationally renowned Sundance Film Festival that comes to town each year.
It's a charming place that is flanked on both sides by white peaked mountains that alternate between some of the best hiking in the state in summer and the best snow sports every winter.
3. Springdale: quaint towns in Utah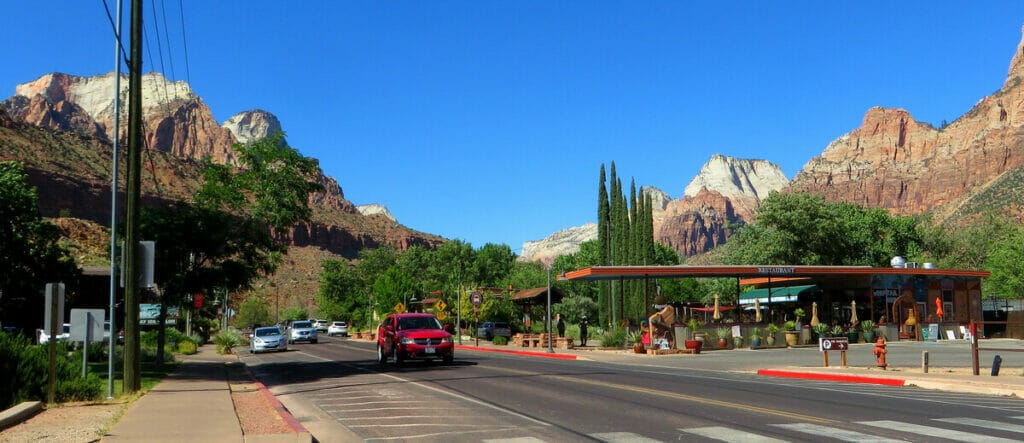 Springdale is a tiny little spot of only around 500 people, but it's where the town can take you that makes it stand out.
It's known as the gateway to the awe-inspiring landscapes of the Zion National Park, with its huge rock formations of red stone, decked with lush greenery.
The town is set up to cater to the thousands of visitors that come here to visit the park, so there's everything you need, from charming stress to great accommodation, to the independent restaurants that will keep you fuelled on your adventure.
Bryce Canyon City is similar to Springdale, a cozy, charming town that is all about the landscape that it finds itself in.
It's right next to Bryce Canyon National Park and makes the perfect base from which to explore the red hues of the rocky landscape as multiple trials sprawl out from the tiny town and out into the beautiful color of the landscape.
There's not a huge amount here but what there is is pleasant and homely, with a few small eating spots, some rustic cabins, and charming B&Bs, everything you need to set off out into the wilds of the Canyon.
5. Kanab: cute towns in Utah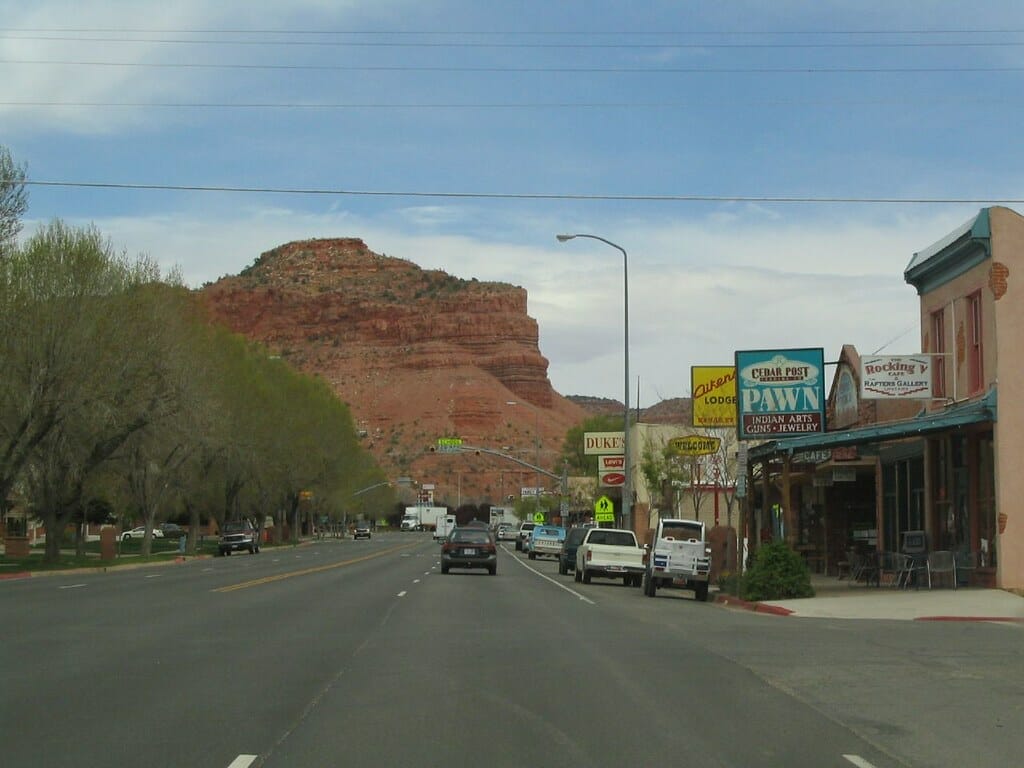 A place of relentlessly pleasant weather and serene landscapes, Kanab is an easy pick for a place to visit.
But it's also become an increasingly easy pick from location scouts over the years, earning the town the moniker of 'Little Hollywood' due to the amount of westerns and films that have been shot here over the year.
You can find out all about it at the Kanab Film History Museum, the perfect place to stop by if you like to mingle cinema history with some of the most cinematic landscapes in the country.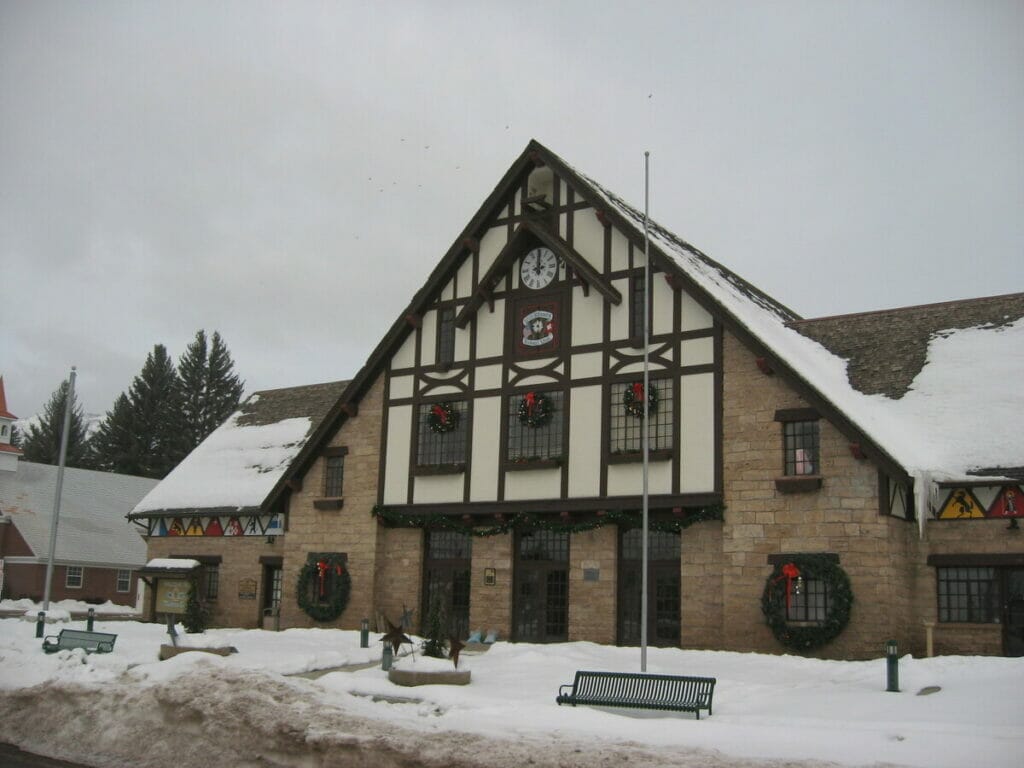 When you think of mountainous Utah, you might not be thinking to pack your scuba diving gear.
But in the balmy 95-degree water of the geothermal springs here in Midway, known to the locals as 'the crater', you can scuba dive all year round.
It's a submerged space of bright blue water illuminated by the sun that comes through the circular vent above, illuminating the rippling patterns of colored rock. It's worth the trip by itself.
But the town is charming too, a charming mix of Swiss heritage and Utah mountain life, with a diverse array of festival days scattered around the year and access to some of the best skiing in the country when the snows roll into the valley.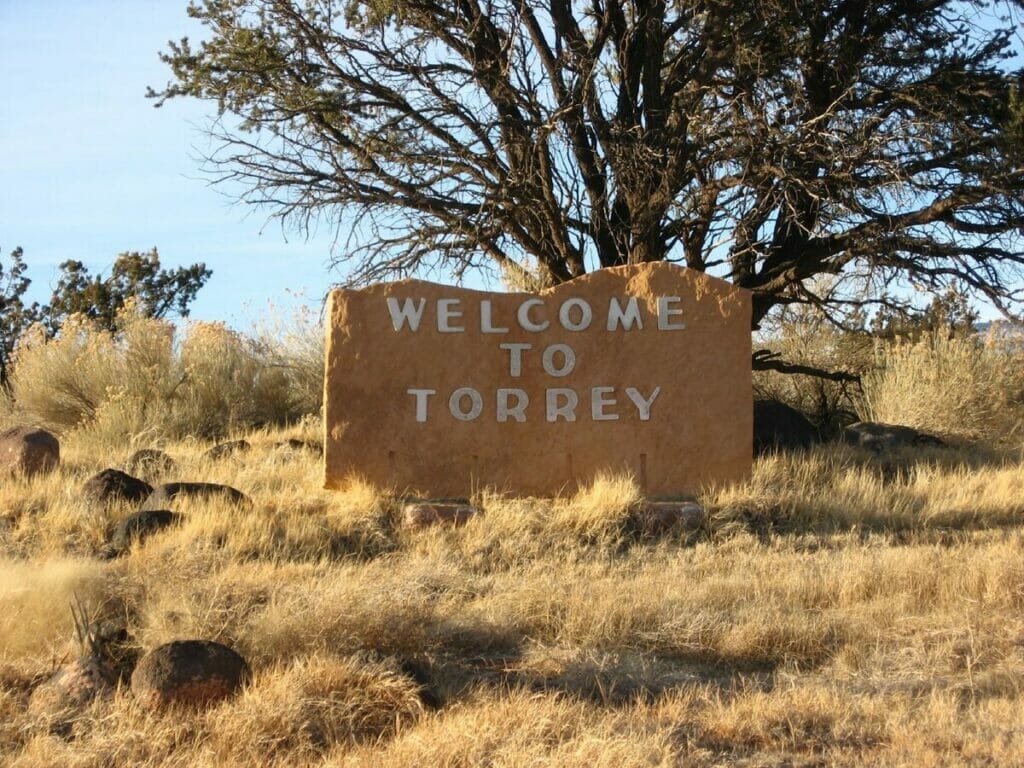 If you're looking for a quiet corner of the world, a little slice of peace where you can kick back and get away from the hustle and bustle for a while, come to Torrey.
There are numerous charming, quaint towns in Utah, but maybe none this charming, this quaint.
Just over 200 people are lucky enough to call this place home, living their lives next to the raw beauty of Capitol Reef national park, houses framed against rock formations that loom up in cliffs to azure blue skies.
The area is scattered with lush forests, with trails that wind through them and further out into the landscape.
There is fine fishing in the rivers, and you can hunt for mighty elk out on the open plains. Or just head over to one of the town's lunch spots, kick back and relax.
Escalante is a place that's been molded by time.
Over millennia, water and wind have shaped here, whittling down the colored sandstone into the Grand Staircase, the awe-inspiring series of plateaus that grow up over the landscape like, you guessed it, a staircase.
The water has cut through some of them to make slot canyons, narrow gorges that wind through the rock bed, carved there by time and water and pressure.
It's an amazing place to explore, and the town of Escalante has become the perfect place to explore it from.
It's got all the accommodation options you could ask for, including some very nice yurts, and a string of stores and restaurants that follow the main road offering up some of the best food you'll find this side of the mountains.
Once you're done exploring, grab yourself a seat at the bar of 4th West Pub, a local drinking spot with great beer and all the warm Utah hospitality you'd expect!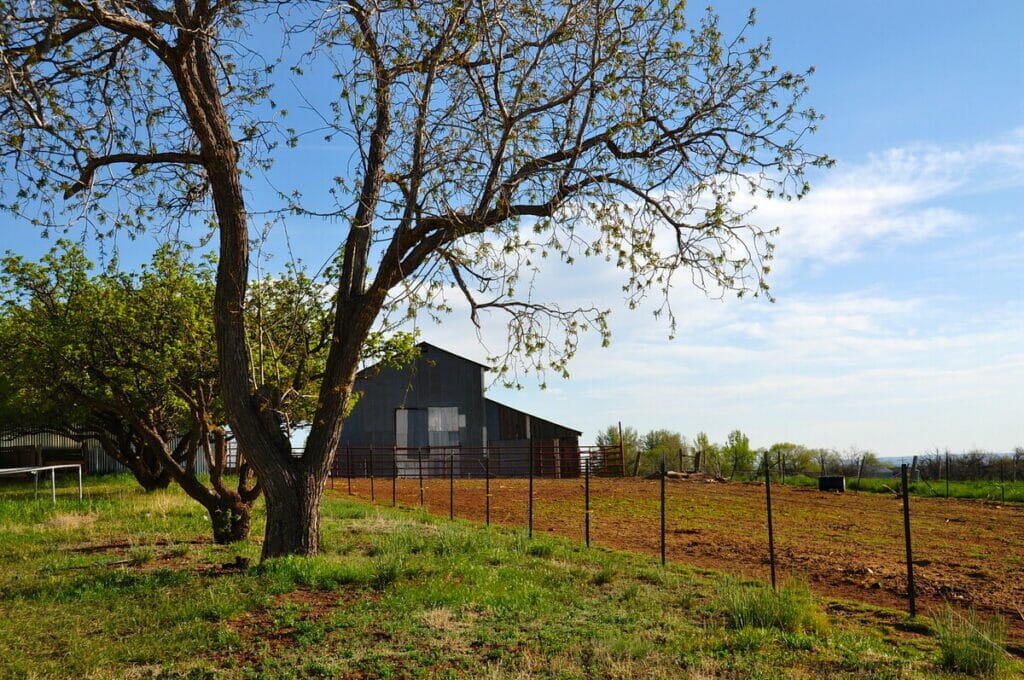 Perched in the foothills of the Abajo Mountains you will find the sleepy little town of Monticello.
It's in a beautiful area, close to multiple national parks, and surrounded by some of the best hiking routes and camping spots in the state.
People have been drawn here for a long, long time and you can explore the lives of the early settlers and the Native Americans who called here home before them at the Monticello Pioneer Museum.
Lie moves at a leisurely pace here, but if you ever want to introduce something a bit more erratic into your time, time your trip to coincide with the Monticello Rodeo to really bring out the Utah cowboy in you.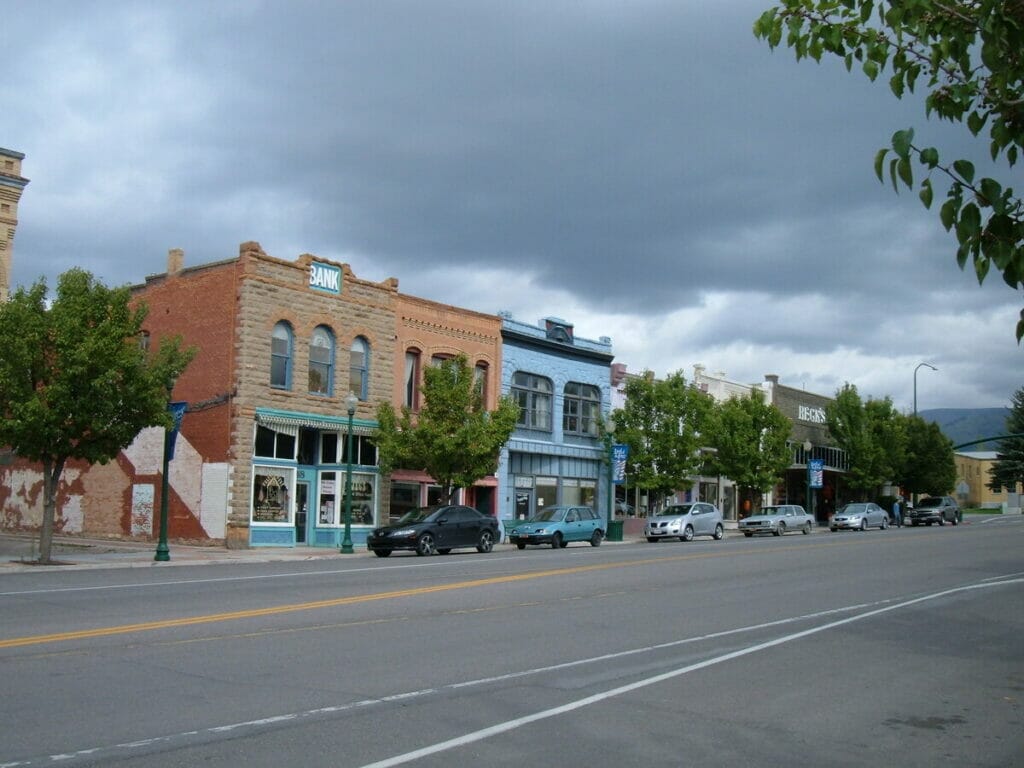 As charming as the name suggests, this little town is all about its combination of the old-school downtown area, full of independent stores and restaurants, and the beautiful scenery that fills the eye everywhere you look.
The buildings are extremely well preserved, making even a casual wander feel like you've stepped back into the state's early days.
And when you need a little bit of extra entertainment, just outside of town you can catch a flick at the Basin Drive In Cinema.
11. Richfield: small towns or cities in Utah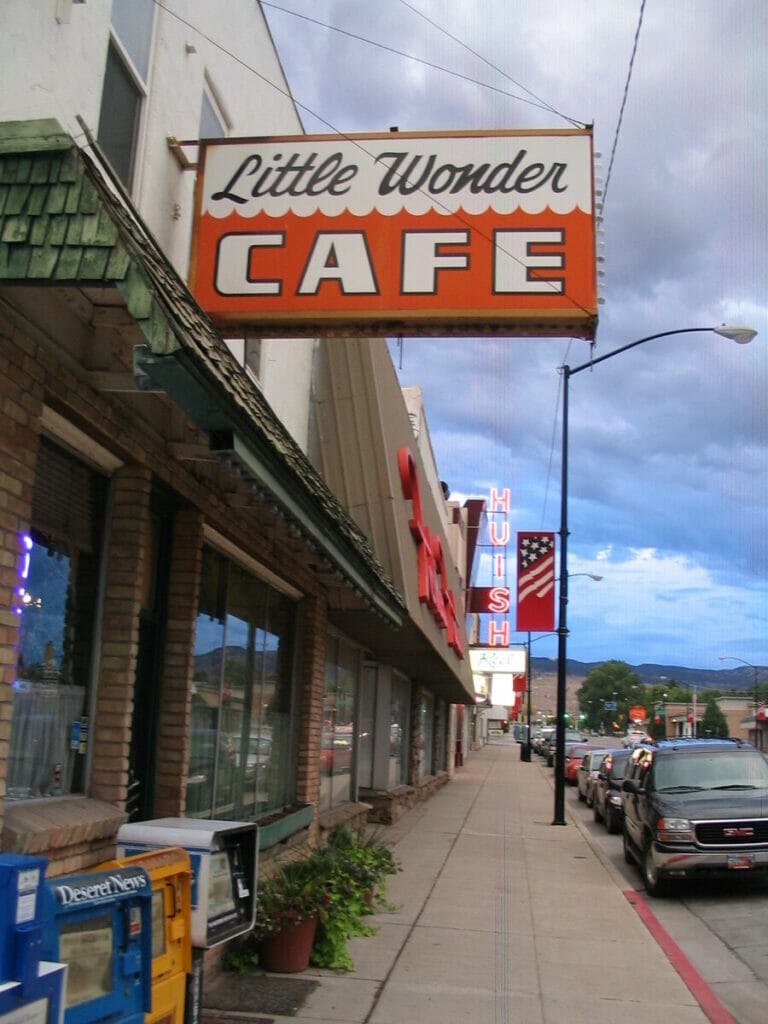 Richfield is the largest place for over 100 miles and is a veritable hub for the central part of the state.
But this is Utah, so there's still only 8,000 people living here
All this means that you still retain that small-town charm but with the more diverse array of amenities, services, and connections that you might be looking for if you're doing more than just visiting.
A place of good restaurants, glorious nature, and a genuinely welcoming, close-knit community, for our money Richfield is one of the best small towns in Utah to live in.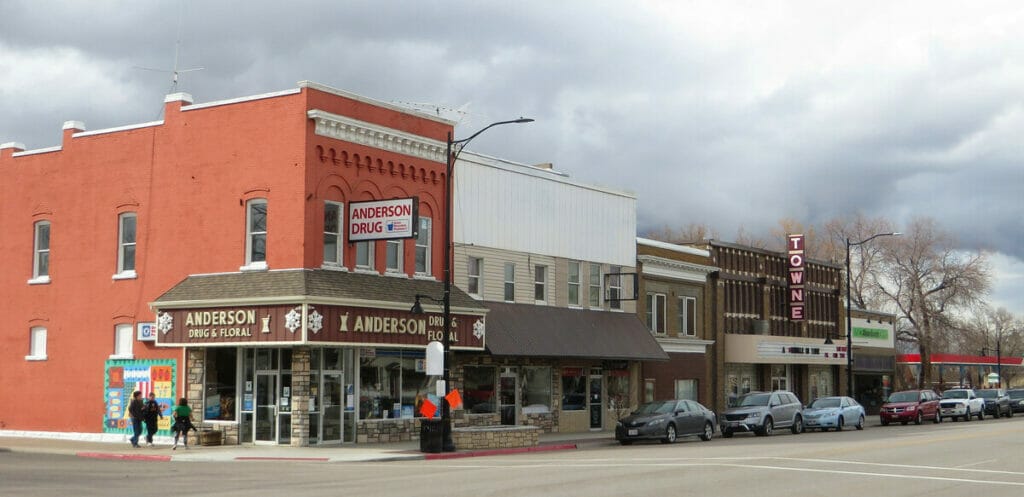 Ephraim is a classic example of a Utah small town, a mingling of charming downtown area, long history, and stunning scenery.
The place has a distinctly Scandinavian feel due to its Danish settler roots but is in all other respects the picture postcard Mormon town.
Intrigued visitors can learn more about the city's heritage at the Ephraim Heritage Center.
There's also Pioneer Park which doubles up as a mildly educational walkaround and a lovely place to sit and rest a while, it's a prime picnic location under the Utah sun.
And once you've meandered and learned, it's time to head out and explore the Ephraim Canyon, a beautiful slice of raw majestic nature that can be driven around, hiked through, and camped in.
13. Price: Utah small towns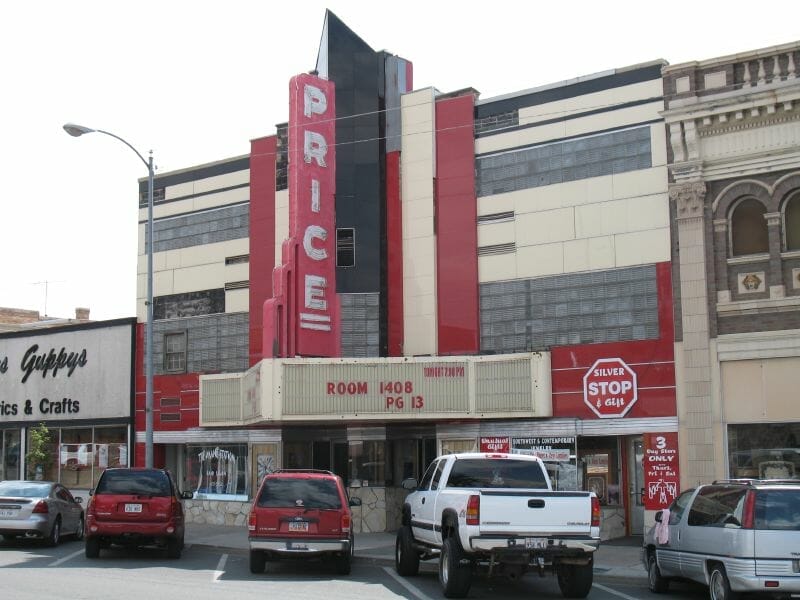 Price is a coal town, flourishing as industry moved into the mountains to extract the rich resources that people discovered there.
But don't imagine soot-covered faces and dreary buildings, today it is a charming mix of neighborly, close-knit community and majestic, sweeping natural panoramas.
You can learn about the area's pioneer past in some of the other cute towns in Utah, but if you want to really, really go back in time, head over to Price's Prehistoric Museum to see some of the best fossils and artifacts that have been discovered in Utah's beautiful rock formations, legacies of a long lost place echoing across to us from the deepest recesses of Utah's past.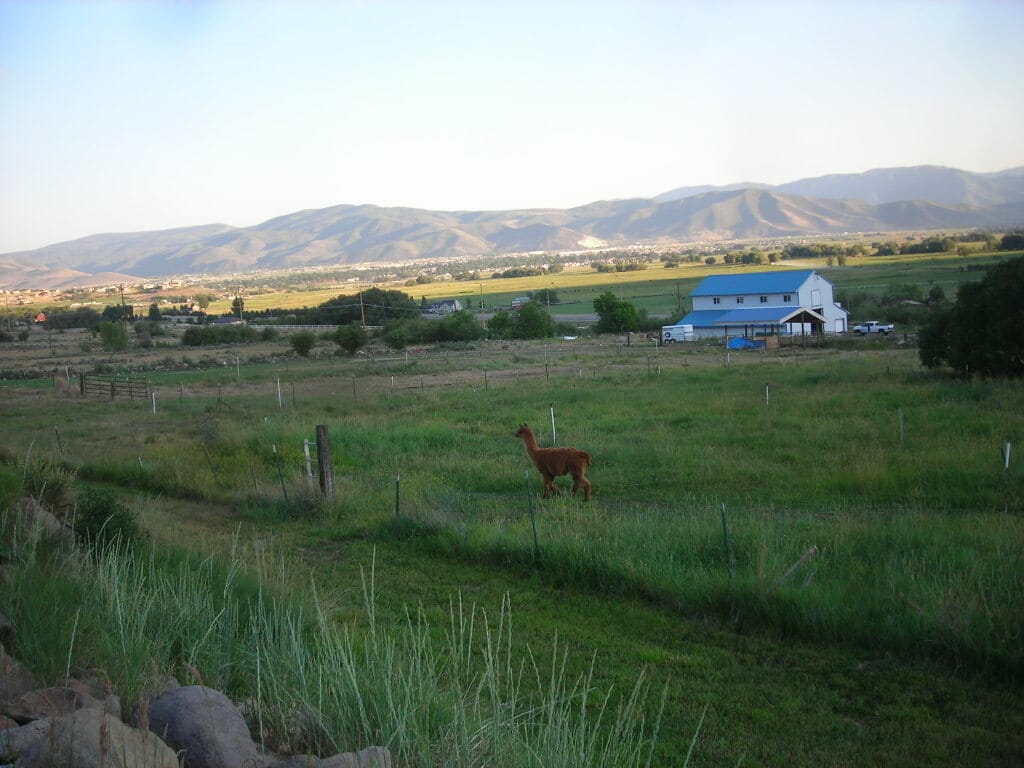 In its early days, Heber City was known for its farms and the airy production that flourished around the area.
And while you can still get your hands on some cheese if you really want to, now it is all about the snow.
In the winter the city is home to some of the best cross-country skiing and snowboarding you'll find in the country, with slick facilities shepherding people around the mountain and the town itself becoming a haven of winter sport living.
In the summer, just swap out the skiing for your pick of outdoor activities.
Fancy some golf?
Fishing?
Hiking or hunting?
If you like to spend your time out in the fresh air, try a trip to Heber City.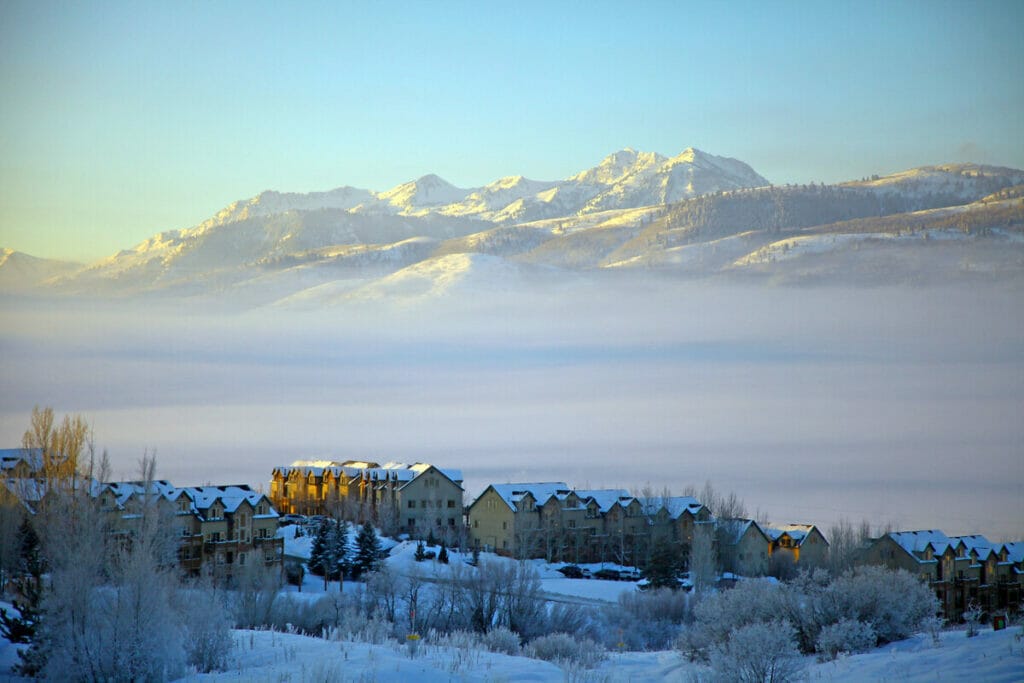 When you call somewhere Eden, you're setting a pretty high bar, and this charming town does pretty well to live up to it.
It's best seen as part of a loose constellation of ski resorts and towns that make up what is known locally as Ogden Valley.
With mountains to their sides and the wide expanse of Pineview Reservoir in their center, they are a haven of natural beauty and world-class winter sports.
Eden itself can lay claim to the biggest ski resort in North America, the huge Powder Mountain.
Only an hour's drive from Salt Lake City, it's a stunning mountain destination, and if you're looking to enjoy the snow is one of the best little towns in Utah.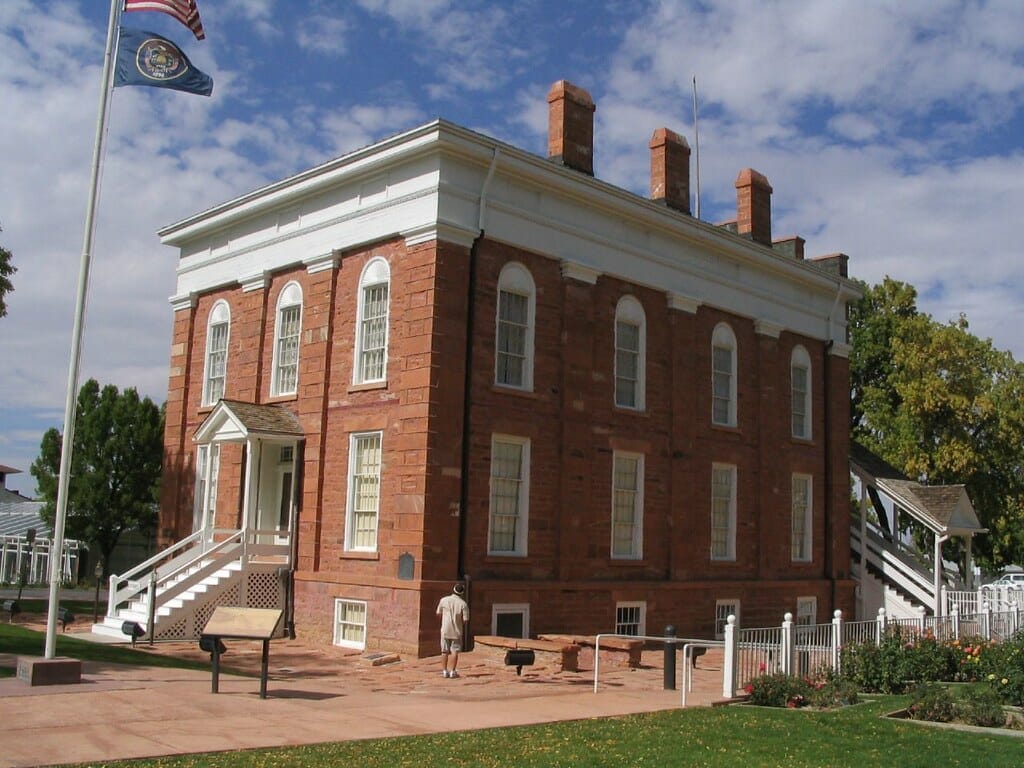 Ready for a Utah fun fact?
Once upon a time, little old Fillmore was the territorial capital of Utah.
Today things feel a little lower stakes, the town more committed to quiet, easy living than high politics.
You can explore the town's history at numerous sites around the town, but if you want something slightly different, you could try out what the town is now best known for: ATV riding.
There are miles after miles of ATV-ready trails running around and off from the town and rental spots where you can get your fix.
If you're here in June, you'll even get to see an ATV festival.
17. Garden City: best small towns in Utah to visit
Nestled on the shores of Bear Lake lies the ever-popular summer destination of Garden City.
Only around 600 people live here year-round, but more are drawn in every summer by the chance to enjoy the water the beautiful surroundings, and the particular ambiance that you only get here, at 'The Caribbean of the Rockies'.
People come to soak in the deep, bright blue of the water, enjoy the panoramas of mountains rising high in the distance, and take in the delights of this tiny town itself.
Because of its popularity, it has all the accommodation d dining options a heart could wish for, so you can grab a eat, put your feet up, and watch the world go by in this charming corner of the country.
Hey! Want more ideas on the best small towns in the USA? Check these out!
Pin for Later!
Get the All-American Travel Secrets!
Don't miss out on America's hidden gems!