Most people don't think about traveling to Idaho because there's not much to do.
While Idaho only has two cities with over 100,000 residents, there's still plenty to do.
There are so many small towns in Idaho that you should add to your bucket list.
If you want to plan a relaxing road trip through Idaho, be sure to visit some of these charming places!
1. McCall: charming towns in Idaho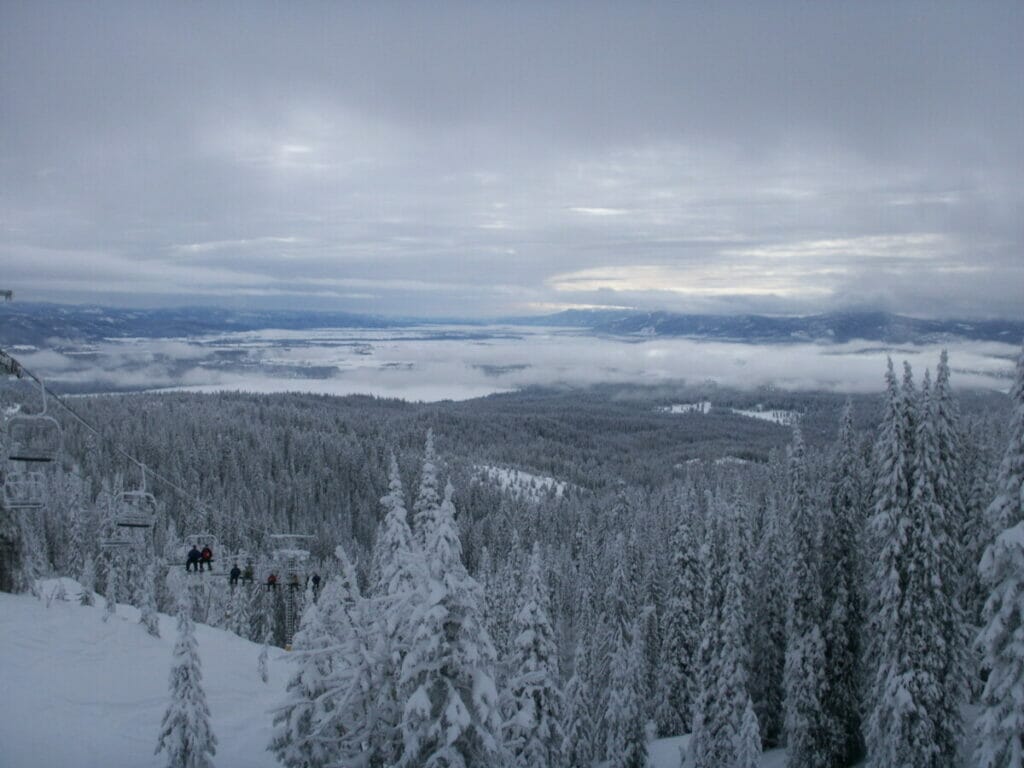 McCall is a resort town that prioritizes family and the outdoors.
Located on Payette Lake, near the center of Payette National Forest, this town is great for anyone who wants to spend time outside.
With over a dozen parks, you'll be able to find a relaxing spot to get some fresh air.
Whether you'd prefer fishing, hiking, or having a picnic, there's a park to meet your needs.
Keep an eye out for art throughout the town.
Visit one of the local museums to learn something new.
If you love winter sports, make sure to spend a weekend in McCall during the winter!
The McCall Winter Carnival is actually an exciting week-long festival that highlights the best parts of an Idaho winter!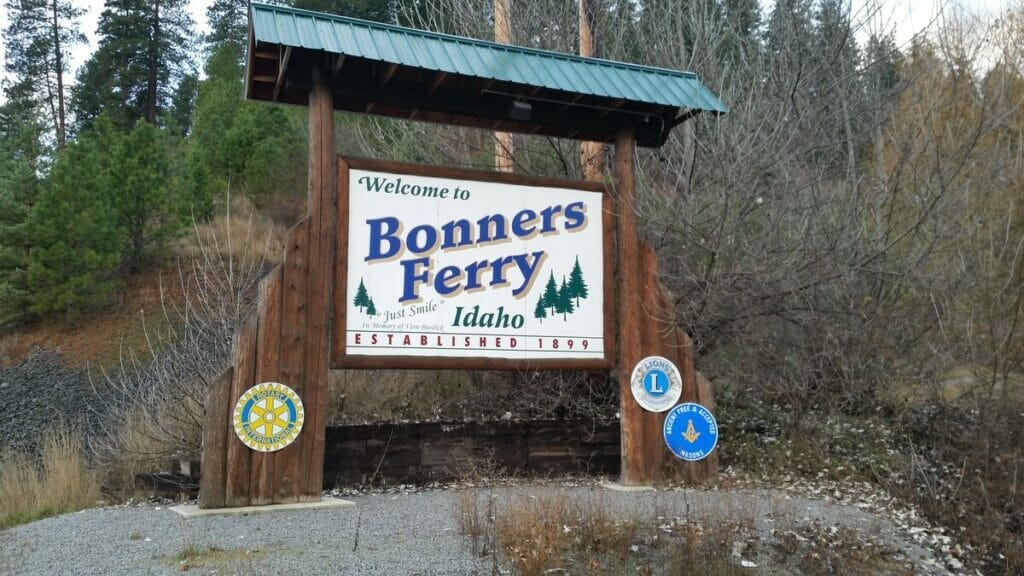 Located just south of the Canadian border, Bonners Ferry has a rich history.
This town boomed in popularity during the late 19th century because of gold found locally.
Since it was located along the Kootenai Valley, Bonners Ferry had a great location for travelers.
Even after the gold rush fizzled out, many people still traveled through this town.
If you visited today, you would be able to explore the historic downtown area.
Visit some unique shops or delicious restaurants and breweries.
And don't forget about the outdoor activities here!
Situated between three mountain ranges, you'll find lots of space to explore.
3. Sun Valley: quaint towns in Idaho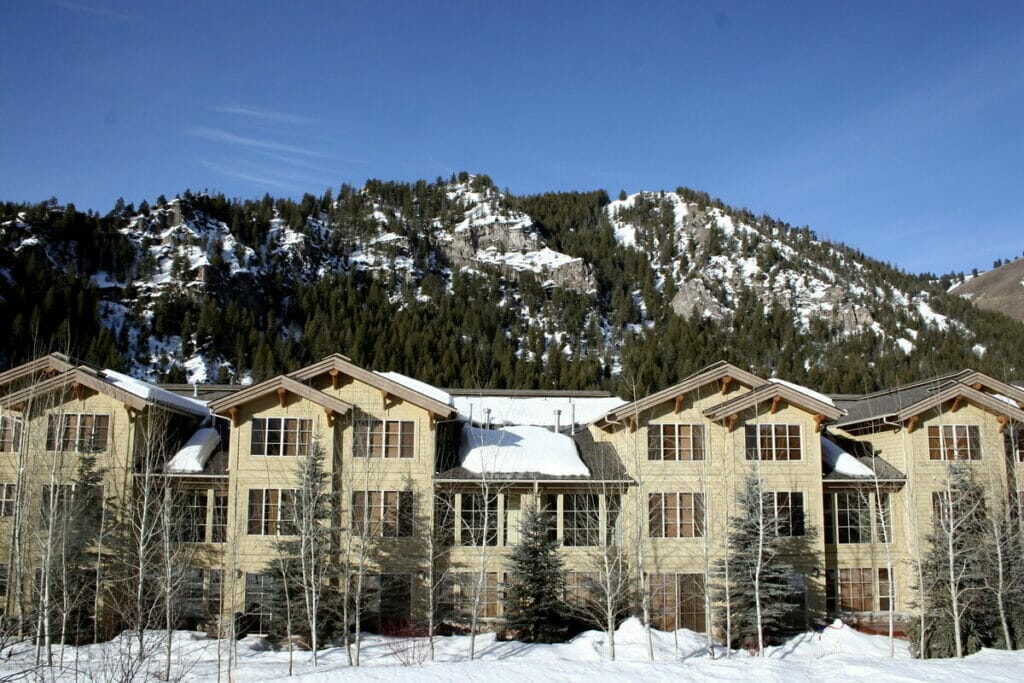 Of all the best small towns in Idaho, you'll notice a few resort towns.
This is because Idaho has so much to offer in the way of winter sports and outdoor activities.
Outdoor enthusiasts can easily spend a weekend in any of these towns.
Sun Valley is no different!
Sun Valley has been ranked #1 by SKI magazine several times.
But even if you don't love winter activities, you can find something to do here.
If you like music festivals, art festivals, or local arts in general, Sun Valley is worth the visit.
You can enjoy the arts with like-minded people.
And the food scene is delicious!
Many people visit Sun Valley annually and you might join them after your first visit.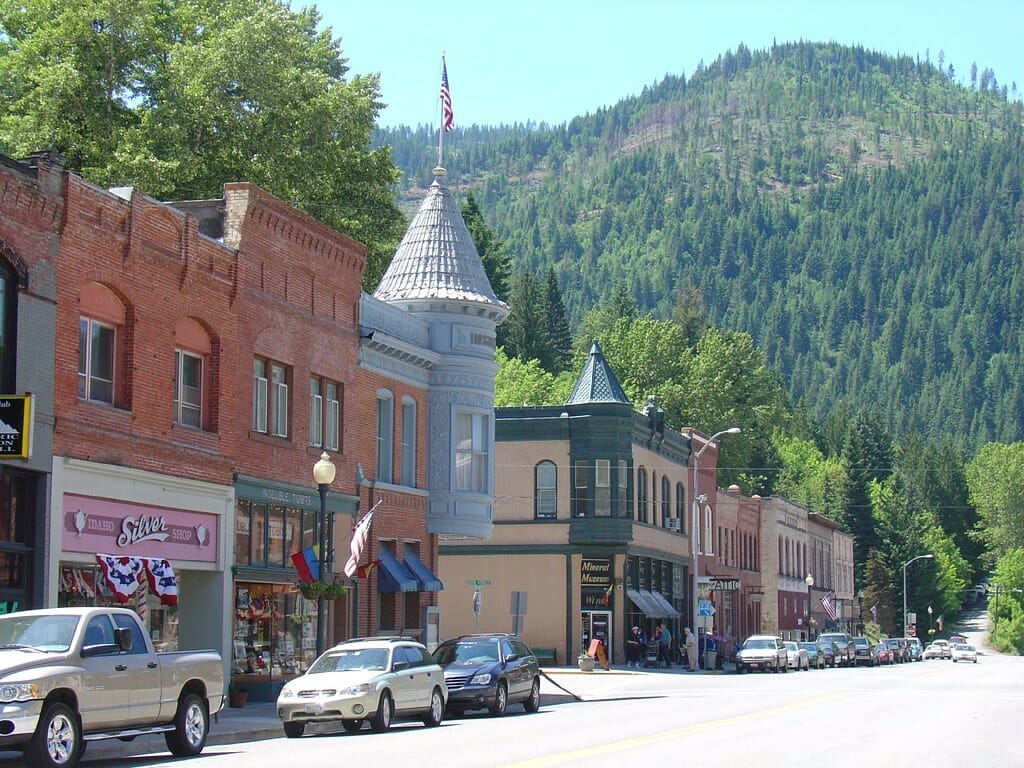 Wallace is still a mining town.
It's actually the world's largest silver producer!
Of all the quaint towns in Idaho, this is the only one that is entirely listed as a national historic place.
You can learn all about silver mining here if you visit the museum or even go on an underground tour.
See the impact silver has had on this little historic town.
While this sweet town is quite small, it is always growing.
There are many attractions for tourists to visit.
Whether you're a history buff or an adventure-seeker, Wallace will be right up your alley!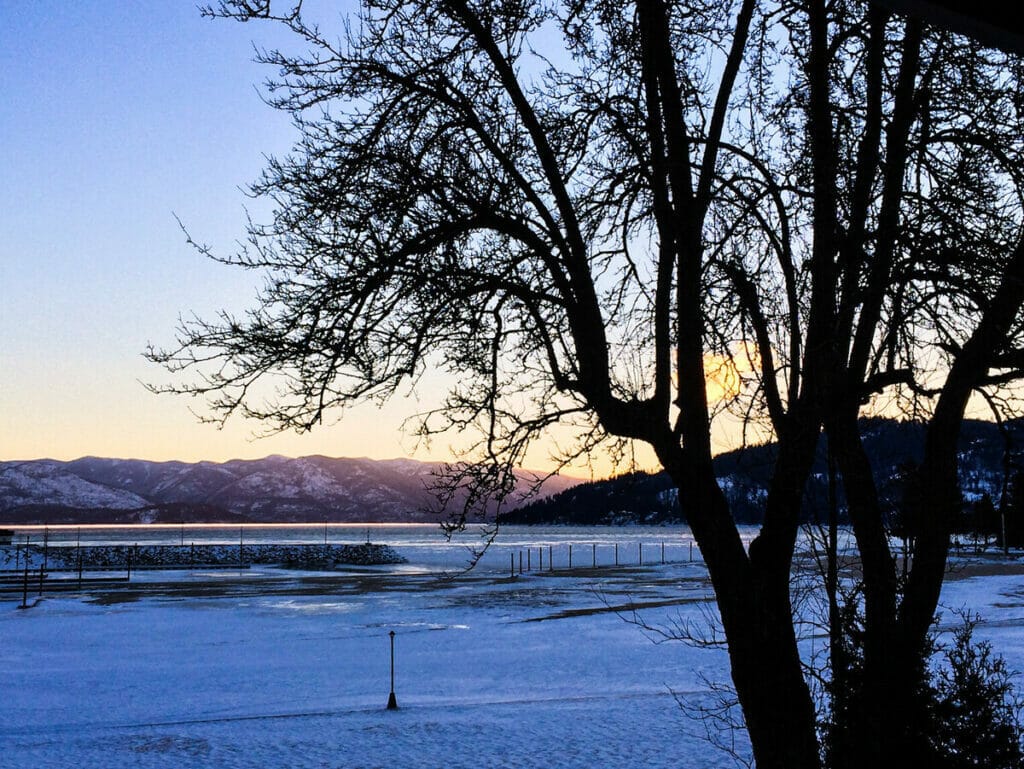 Sandpoint is a great place to visit for water lovers!
You can spend the day on a boat.
Or you can travel there by boat.
They have parking spots for boat owners who want to explore the town on foot!
There is so much water that Sandpoint is home to the longest wooden bridge in America.
This wooden bridge is two miles long.
This might not be for everyone, but it definitely belongs on a bucket list.
Sandpoint has a lot to offer as far as watersports and other outdoor activities go.
But one thing that people might not think about is that Sandpoing also has breweries and an annual wine festival.
Foodies will be excited to check out some local beverages.
6. Idaho City: Idaho small towns
With less than 1,000 residents, Idaho City isn't really a city.
It's not quite a ghost town but is pretty close.
When you visit this town, you'll see remnants of a booming gold rush town.
This city once had over 7,000 inhabitants during the days of gold miners!
Some might say that Idaho City is one of the best small towns in Idaho to live in.
While it may not be the most promising place to move to, the residents love it there.
This town showcases the true meaning of community.
One of the best ways to experience the small town's true vibe is to attend the annual chili cook-off!
The main attraction is actually the Idaho City Pioneer Cemetery.
Even if you don't find cemetery history interesting, you might find this one intriguing.
With so many marked and unmarked graves in the beautiful scenery of Idaho, you'll want to look around.
Salmon, Idaho, is supposedly where Lewis and Clark met with Sacajawea.
This small town was along their route and has held onto this history.
In Salmon, you can learn a lot about Lewis and Clark, especially as related to Sacagawea.
Not only can you learn about Sacajawea, but you can also learn about more Native American heritage and culture.
You can learn about their history as well as their current traditions.
This small town is located along the Salmon River, which means you can go rafting, canoeing, fishing, and more!
This "River of No Return" is a whitewater river located in a protected wilderness area.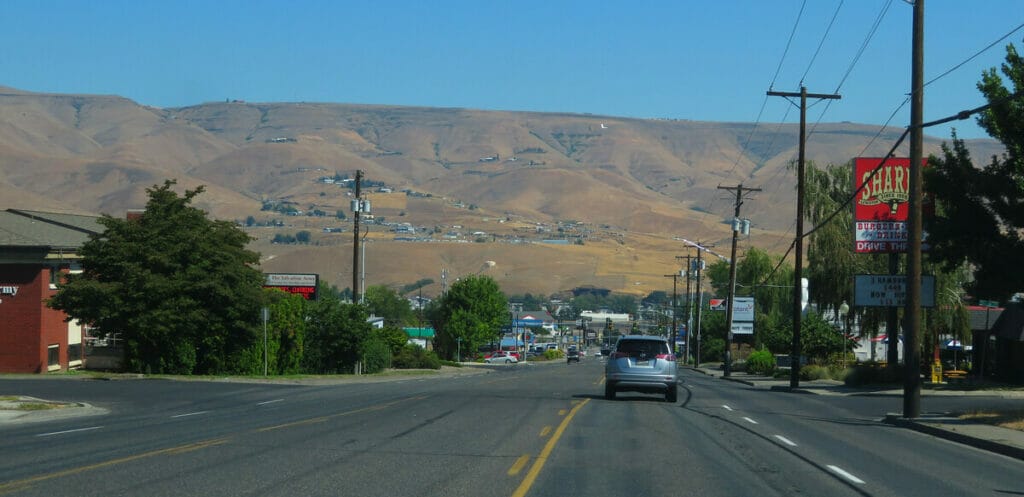 Lewiston is another gold rush town.
What sets it apart from some of the others on this list is that it's still growing.
With a population of over 30,000, Lewiston has a lot to offer!
As you can guess by the name, Lewiston also has some claim to Lewis and Clark.
It's actually located within the Lewis and Clark Valley.
It also has a rich Native American heritage as the Nez Perce, or Nimiipuu, have historically lived here.
You can learn about their culture at the museum or some of the local attractions.
Of course, there are plenty of outdoor activities here.
The most notable is Hell's Canyon, which is America's deepest river gorge.
You can also find plenty of wineries in the region.
9. Preston: small towns or cities in Idaho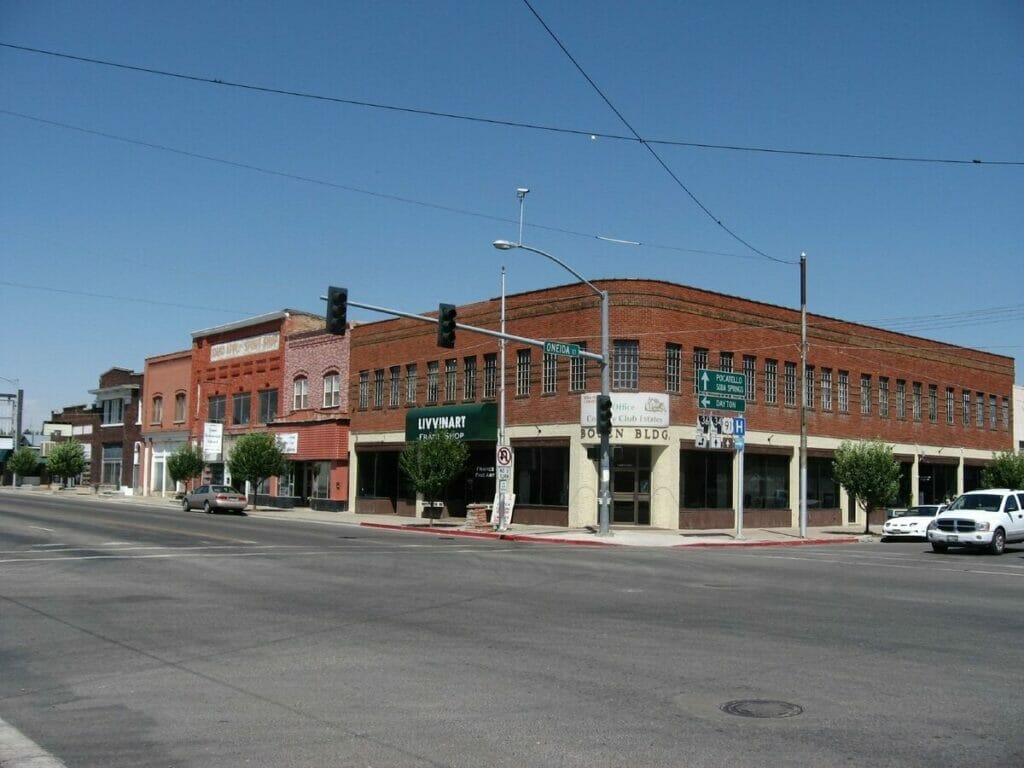 Preston actually has a rich history with the LDS church.
The members of this church had quite an influence on early-day Preston.
They actually had so much influence because they moved in shortly after the Bear River Massacre.
This was a battle during which the US Army attacked a Shoshone encampment.
You can learn more about them by visiting the memorial site.
You can also visit the National Oregon/California Trail Center or one of the local reservoirs.
Consider planning your trip around the county fair, Festival of Lights, or That Famous Preston Night Rodeo.
If there are any Napoleon Dynamite fans out there, you can even visit some of the filming locations in Preston!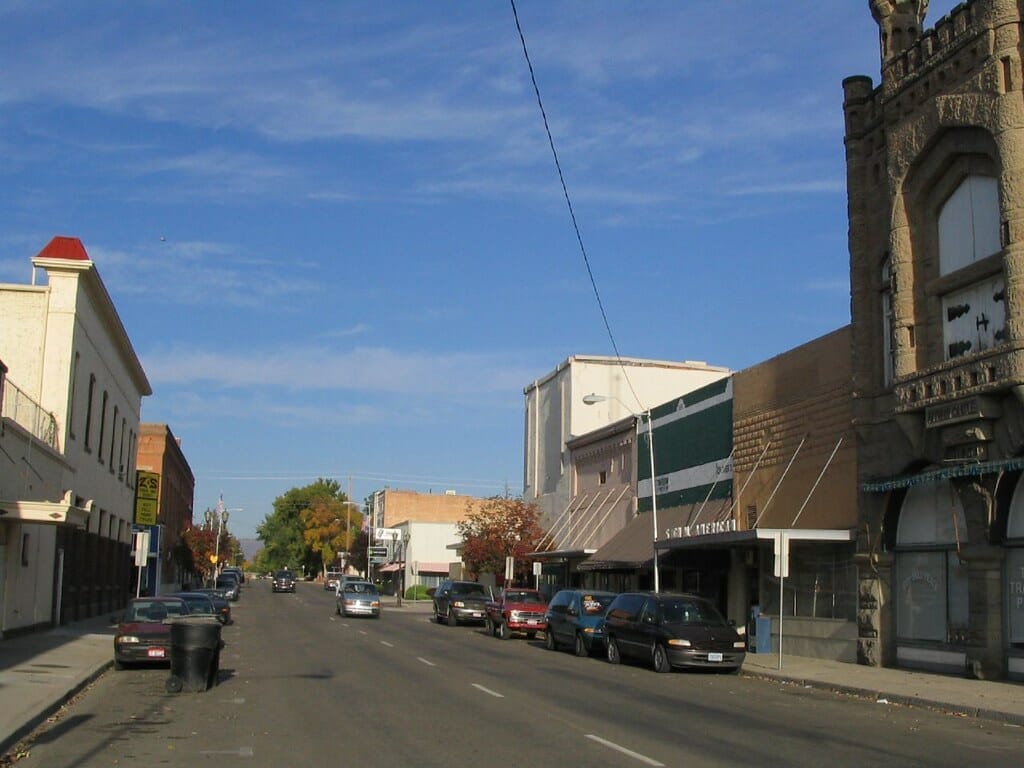 The early history of Weiser is up for debate.
However, everyone can agree that the local railroad was what cemented Weiser as one of the best little towns in Idaho.
Several noteworthy people have come from Weiser and you can learn a little bit about them by asking around when you visit!
My personal favorite thing about this town is that it's the "Fiddling Capital of the World."
The National Oldtime Fiddlers' Contest is held every year and you can attend the festival.
Anyone who appreciates old-fashioned music will love this!
11. Hailey: cute towns in Idaho

This means everyone who lives here commutes to their jobs.
Since it's not an actual resort town, it's a bit quieter than some of the neighboring communities.
Visit one of the local museums.
Catch a hockey game.
Hit the slopes or hike the trails.
While Hailey is a laid-back town, you won't get bored here.
If you enjoy local festivals, plan your trip for Labor Day Weekend.
You can experience Wagon Days with the locals.
Garden City is as magical as it sounds.
Of all the cute towns in Idaho, this one might be the cutest.
This artsy city has a lot to offer.
Artists from all over have shared their beauty with this town.
See artwork throughout the town or visit local art studios.
Make sure you marvel at the greenery, too.
Garden City strives to be a Bee City, which means they are a pollinator-friendly space full of flowers.
One other neat thing about this city: it's surrounded by Boise.
While it is its own town, the city of Boise surrounds it.
This makes it a great place to visit when you want to leave the city!
13. Rexburg: best small towns in Idaho to visit
Rexburg was a pioneer town turned college town.
The local college is now called Brigham Young University and is well-esteemed.
Fortunately, there are attractions good for everyone–not just the college crowd!
You can find a few museums, including the Legacy Flight Museum, which features some US Military aircraft.
If you want to spend time outside, visit one of the several parks or head out for a hike.
If you have the whole family, visit the Rexburg Rapids water park or Kidsburg learning center.
If you look at the town calendar, you'll see a variety of events scheduled throughout the week.
Surely something will catch your interest!
14. Moscow: charming towns in Idaho
Moscow is another college town in Idaho.
Nobody is quite sure if the name has actual Russian ties, Native American ties, or even Pennsylvania pioneer ties.
But people love to speculate!
This artsy town is home to many art festivals and galleries.
This town values art for all ages.
No matter your age, you'll be welcomed into the artsy culture.
With seventeen neighborhood parks, there are plenty of outdoor spaces.
Whether you bring your kids, your dog, or just yourself, you'll be able to find a relaxing spot to get some fresh air.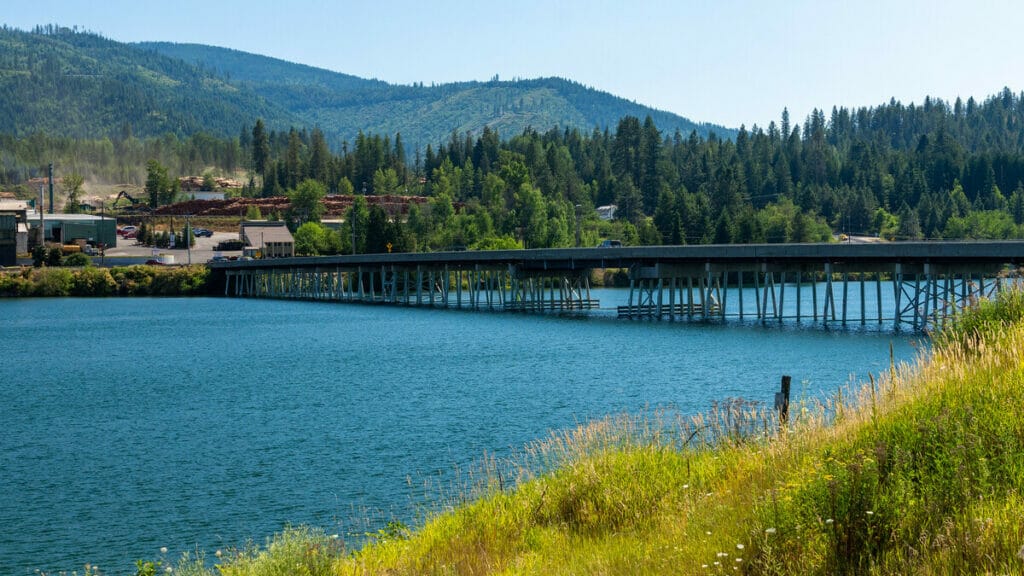 Located in the Idaho panhandle, Priest River is a small town where the Priest River meets the Pend Oreille River.
This makes it great for anyone who loves to adventure on the river!
The Priest River Experimental Forest is actually a research forest in the area.
This forest is set aside for experimental research.
This means that you'll definitely notice a lot of diverse plant life in the region.
Priest River is also close to the International Selkirk Loop which is a scenic drive beloved by motorcycle riders.
You'll also find Schweitzer Mountain which is a popular place to go skiing.
If you enjoy learning about dams, then you should stop by the Albeni Falls Dam.
The Silverwood Theme Park is also nearby if that's your cup of tea!
This small town is also home to the Priest River Museum & Timber Education Center.
Since timber has been an important industry in Idaho for decades, this would be a great place to learn about it!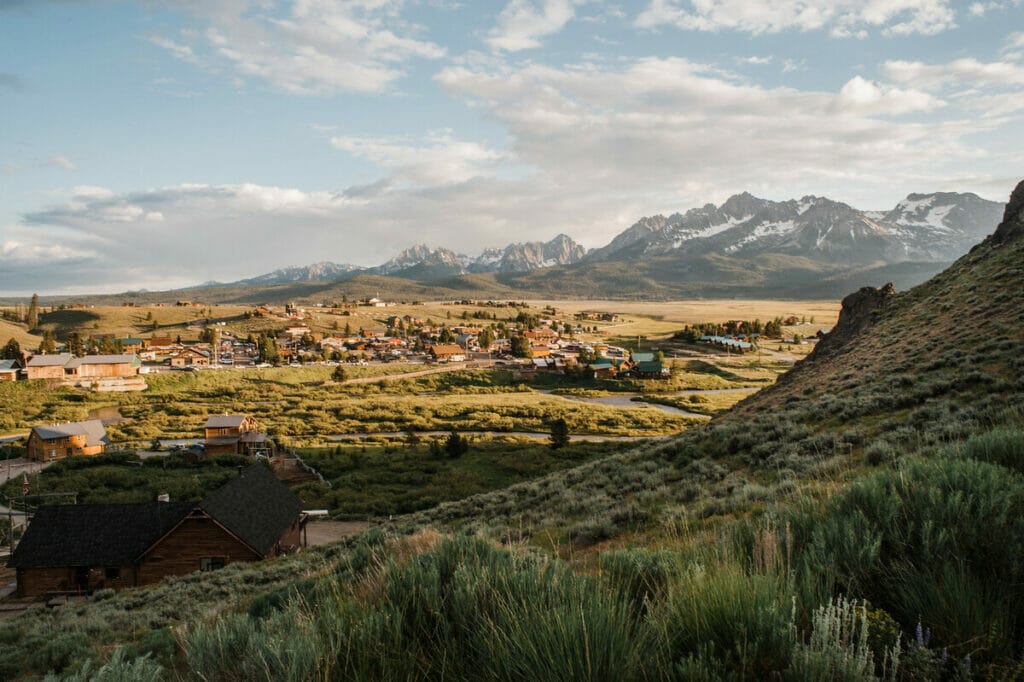 Stanley is the place to go for outdoor enthusiasts.
Would you like to go river rafting, canoeing, or fly fishing?
Would you prefer hiking or climbing outside?
Maybe you want to go biking or horseback riding.
These are all options in Stanley!
In the winter, you could go skiing or snowmobiling.
Or you could stay indoors.
Visit the downtown district or go shopping.
Check out some of the local restaurants.
Or plan your vacation around some of their popular events.
Catch a curling match or pond hockey tournament in the winter.
Enjoy live music all summer long.
There's always something to do in this little town!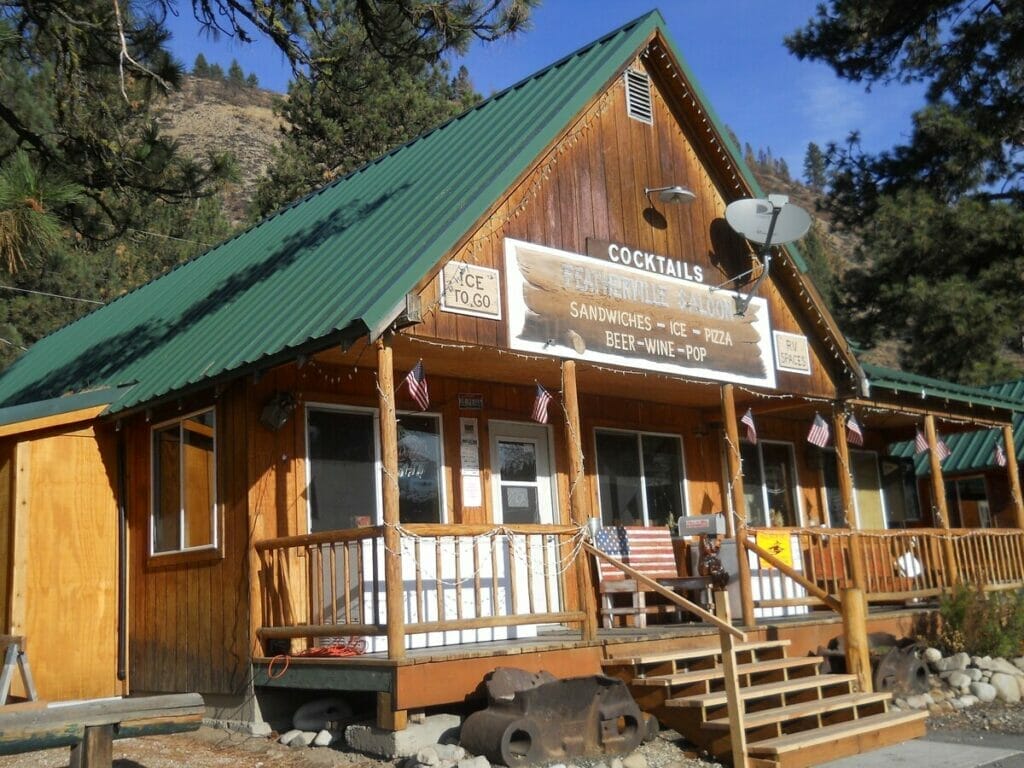 Featherville is another town that was a popular stop for pioneers and miners.
While its population has decreased over the past several decades, there are still reasons to stop by.
For instance, you need to stay at the Featherville Resort.
This motel has 10 rooms, a cafe, a saloon, and a store.
Such a cute place to spend the weekend!
When you venture from your room, you'll be in awe of the glorious outdoors.
You'll have access to basically every outdoor activity you can think of.
You'll also be close enough to visit hot springs or take a scenic drive and grab some pictures.
Featherville is a great place to visit for a quiet weekend getaway.
Hey! Want more ideas on the best small towns in the USA? Check these out!
Pin for Later!
Get the All-American Travel Secrets!
Don't miss out on America's hidden gems!