Did you know that Vermont's largest city, Burlington, has a population of less than 45,000?
That means this beautiful East Coast state is full of small towns!
Whether you're an avid skier ready to hit the slopes, a history enthusiast looking for unique museums, a fan of quaint little downtowns, or stunning natural Vermont views, you're sure to find inspiration for your next trip with this list of 17 charming small towns in Vermont you need to visit!
So put on your songs about Vermont playlist and let's get going!
Getting around Vermont
Don't forget that it's much easier to see Vermont by car so you can get around on your own!
Rental cars are perfect if you're flying into the area.
We recommend using Discover Cars price comparison to find the cheapest deals!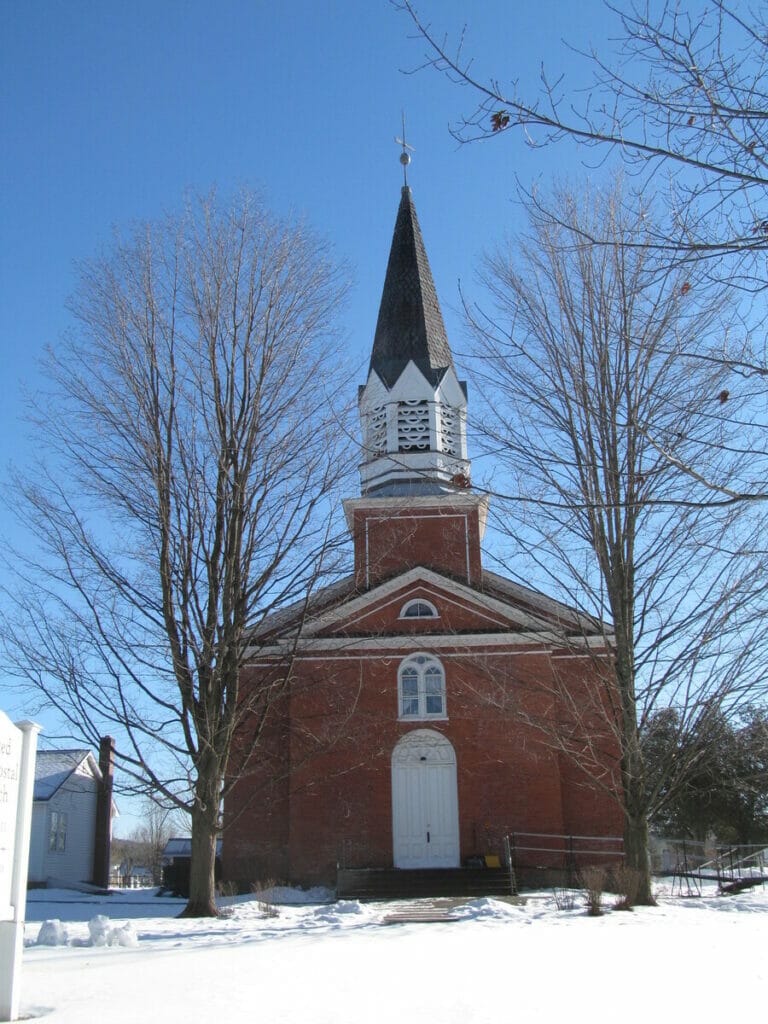 Jericho is a beautiful small town in Vermont full of history.
Visit the Old Red Mill, where you'll find a craft shop and a small museum, including a fascinating exhibit on the man who discovered that each snowflake has its own unique pattern.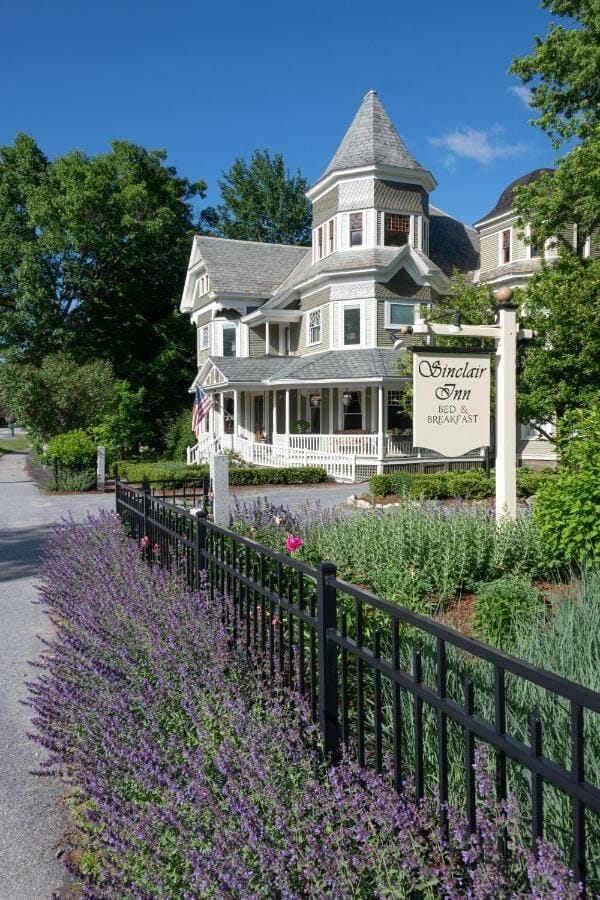 The Sinclair Inn Bed & Breakfast is the perfect place to stay, with an ideal blend of historical flair and modern amenities.
You'll find everything sweet at Palmer Lane Maple – be sure to try their maple creemees, a classic Vermont ice cream dessert!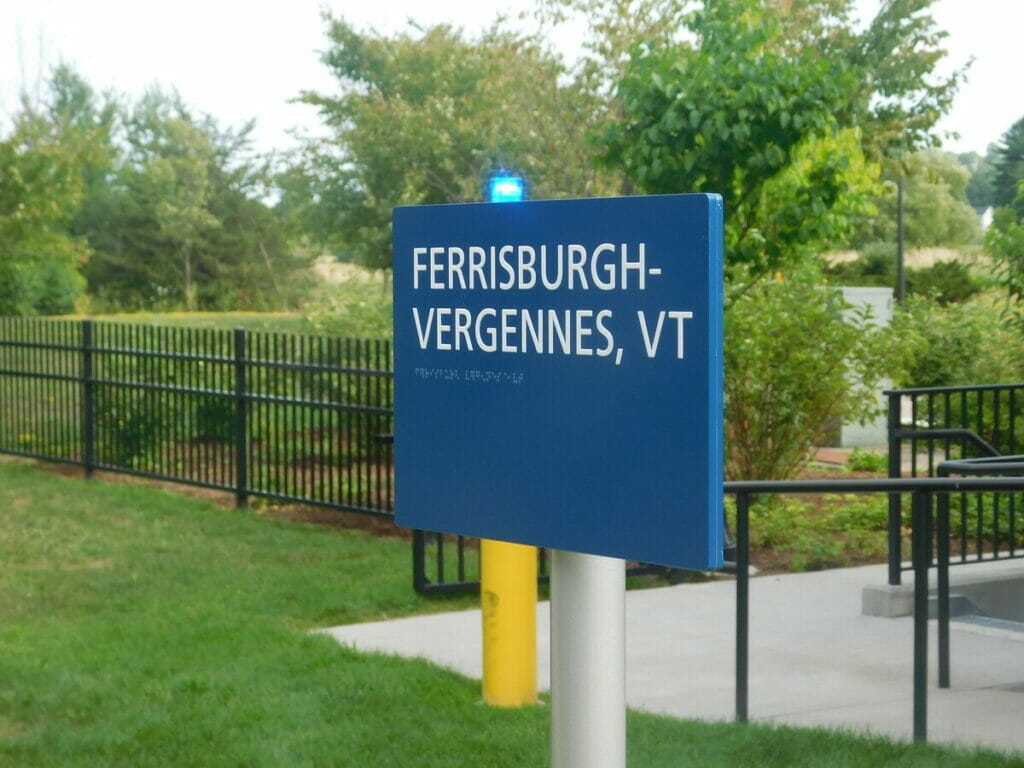 This is considered one of the most quaint towns in Vermont.
Vergennes makes the most of its 2.5 square miles, with several parks, a creek, and a lovely downtown.
Have a picnic at the scenic Vergennes Falls Park, with a breathtaking view of the waterfalls on the other side of Otter Creek.
Or, cross the Main Street bridge and take a walk in McDonough Park, which also has a great view of the falls.
Downtown, you'll find a charming city park with a gazebo, benches, and plenty of shaded areas provided by towering trees.
Have lunch at the 3 Squares Cafe, then see what's happening at the Vergennes Opera House!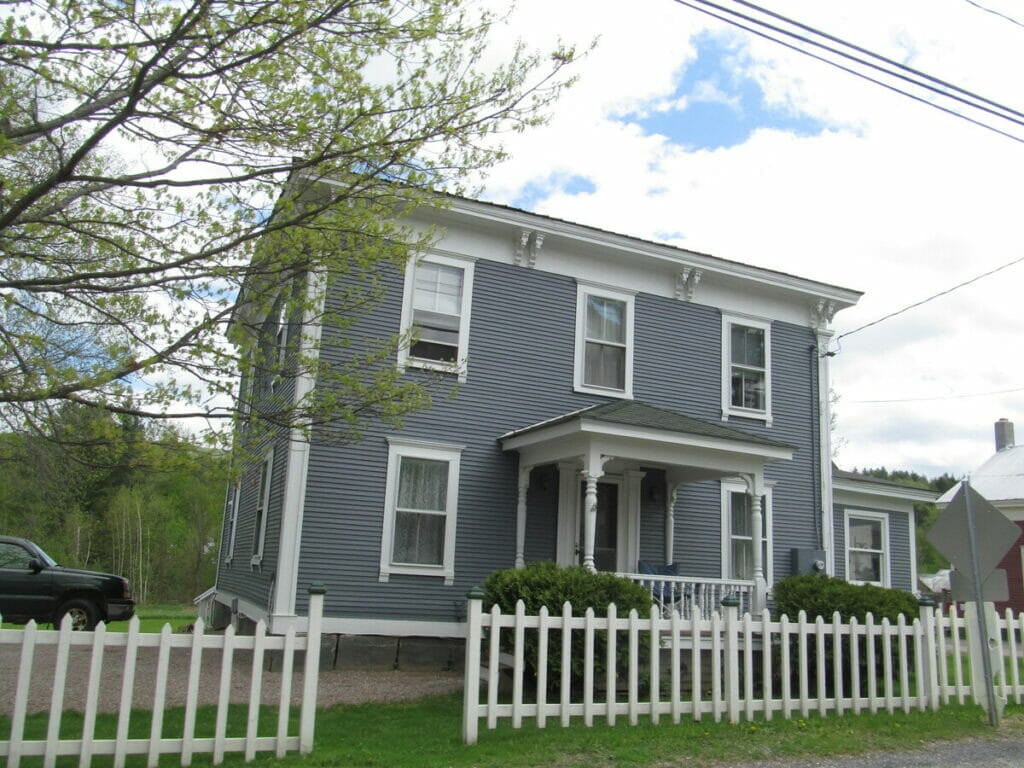 Winter sportsfolk are sure to have a blast in Huntington, where the inn at the Sleepy Hollow Ski and Bike Center provides a warm welcome after a day of cross-country skiing!
Not snowy enough outside to hit the slopes?
Check out the Birds of Vermont Museum, which sits proudly on a 100-acre bird sanctuary and will teach you all about local species.
Have a picnic outside, or admire the carved wooden birds in the museum!
Green Mountain Audubon Center is another great place to immerse yourself in nature, with simple hiking trails and plenty of tall, green trees.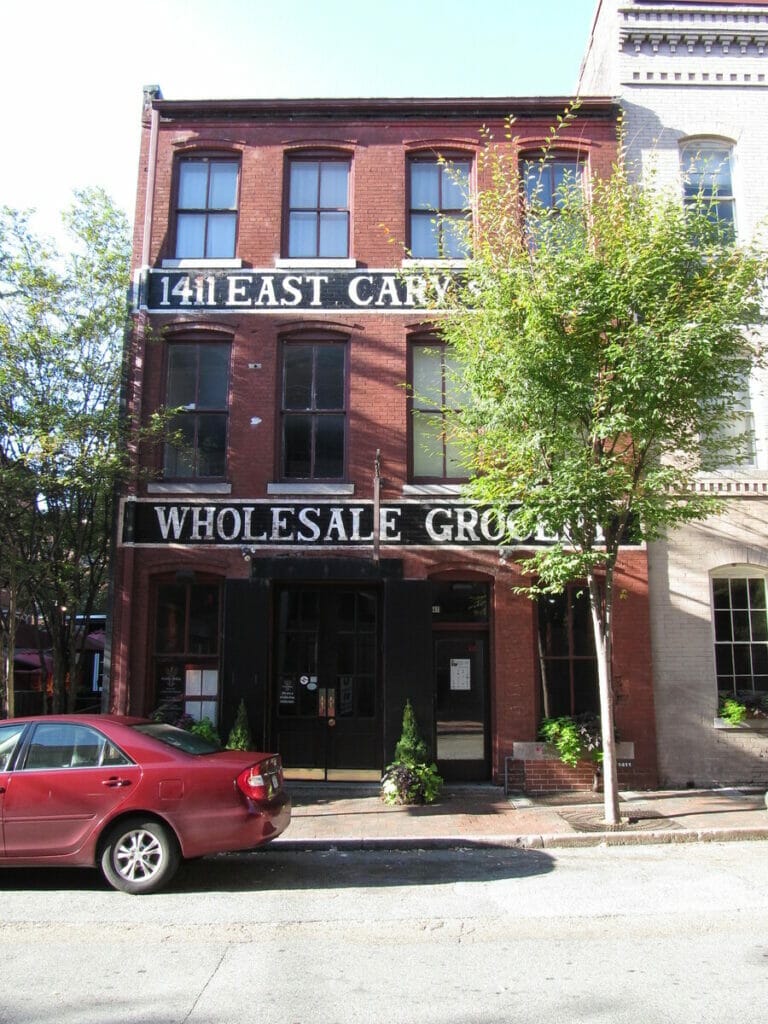 Just outside of Huntington, in Richmond, VT, you'll find the breathtaking Huntington Gorge.
Stand on the rocks and look out over the rushing water.
But be careful and remember to stay out of the water – this beautiful natural site is not one to mess around with!
Also in Richmond, you'll find Cochran's Ski Area, a great place for beginners and expert skiers alike.
Have lunch at the rustic Stone Corral Brewery, then pass by the uniquely constructed Old Round Church before crossing the red bridge into the town center.
Don't forget to stop by the Richmond Free Library, housed in a charming little church building from 1897!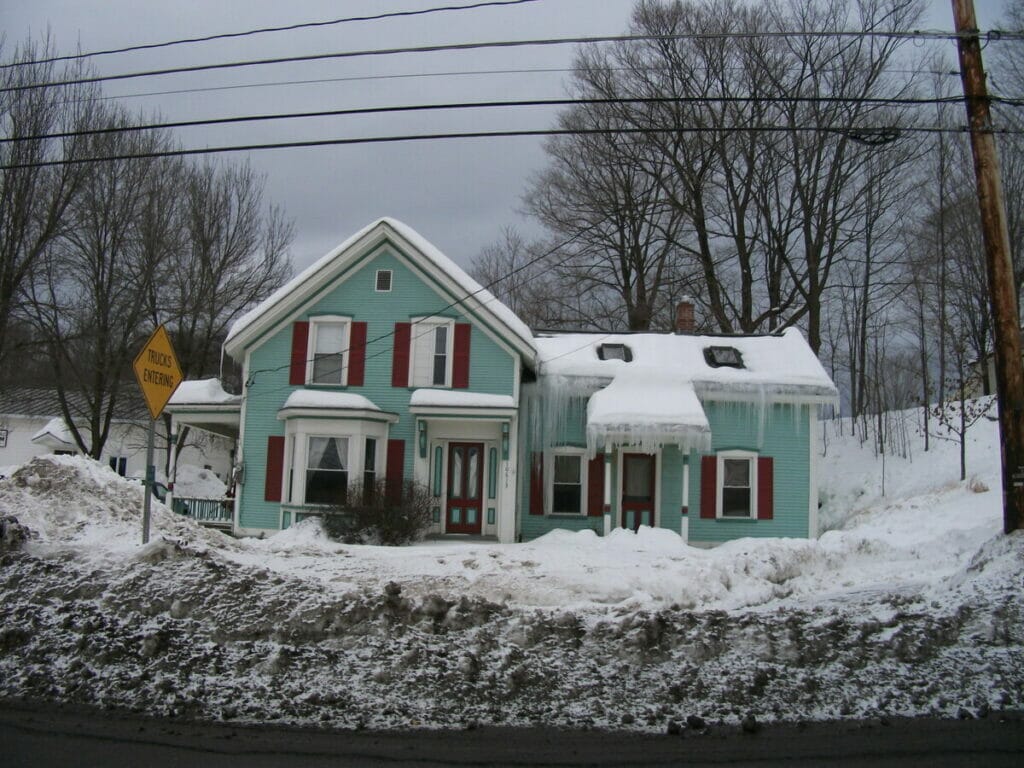 Be ready for a forest adventure when you visit Hinesburg, VT!
The Hinesburg Town Forest is the main attraction, where you'll enjoy a rejuvenating hike through miles of wooded trails.
In the town center, you'll find thrifts and gifts at Twice Is Nice, great food and friendly atmosphere at Hinesburgh Public House, and a farm-fresh grocery store at Trillium Hill Farm – the perfect place to pack a picnic for an afternoon in the forest!
Snap a few photos in front of the Seguin Covered Bridge, which will lead you to the next small town on our list.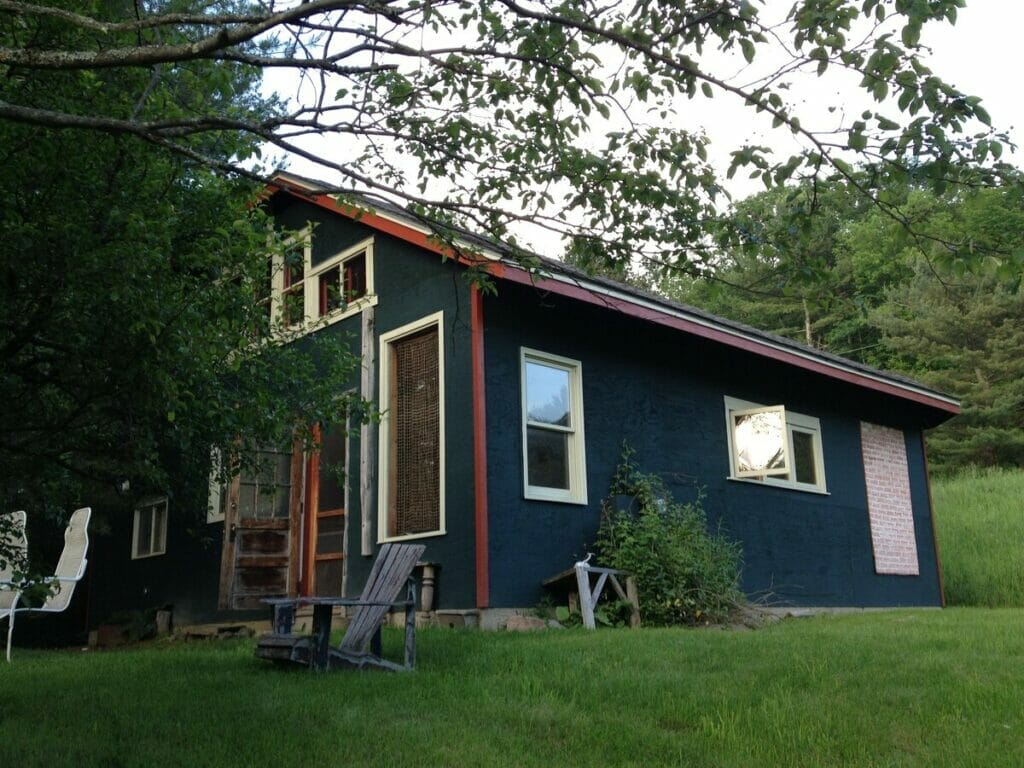 Can't decide between a mountain vacation or a beach getaway?
Enjoy both in Charlotte, VT!
The rocky shores of Charlotte Town Beach are a great place to kick back and admire the views across the lake, and Mt. Philo State Park on the other side of town provides over 200 acres of breathtaking greenery.
Stay at The Old Lantern Inn and Barn, which is about halfway between the beach and the mountains and is an excellent choice of venue for an outdoor wedding!
You'll want to take a weekend trip to Castleton just to stay at Lake Bomoseen Lodge!
Enjoy a deluxe stay at this waterfront hotel, which has its own taproom and is located right next to a public golf course.
Spend a day on the lake, have a picnic at Bomoseen State Park, or pick up a tasty pie from Brown's Orchard & Farmstand.
Head into town for an all-American meal at The Birdseye Diner, a refreshing walk through the beautiful Castleton University campus, or see what's on at the university's Casella Theater!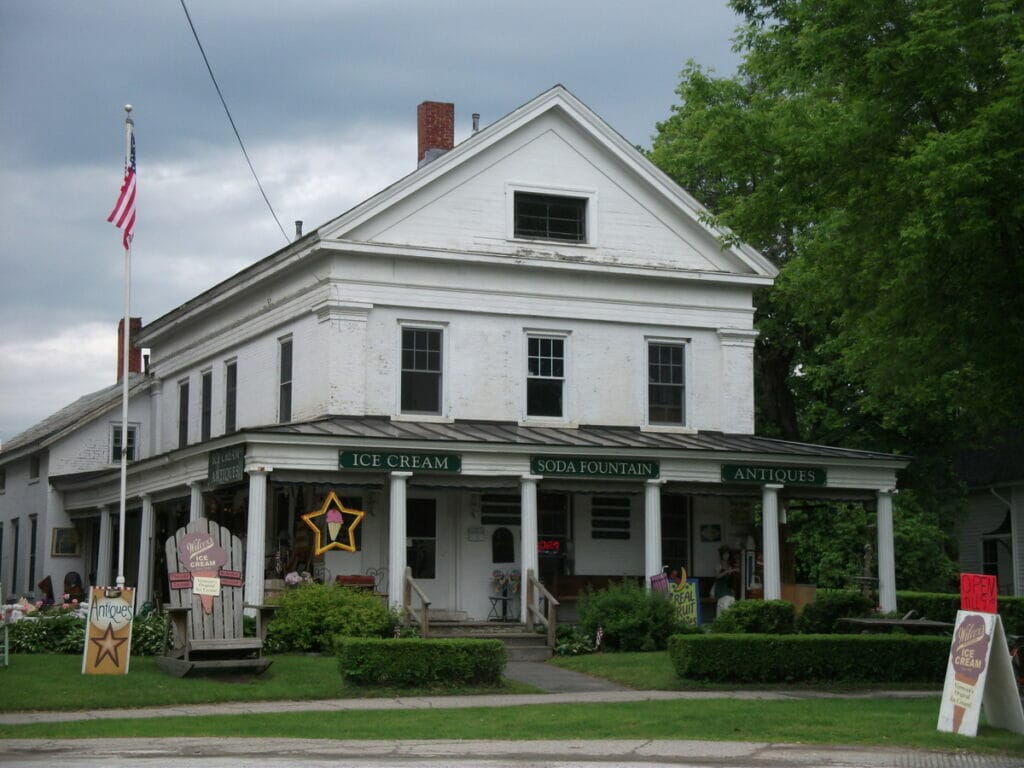 Brandon, VT is graced with several beautiful historic inns, making it well-worth an overnight stay.
You'll be in the heart of downtown at The Brandon Inn, which dates all the way back to 1786!
Or, book a night or two at The Lilac Inn, housed in a breathtaking Georgian Revival-style mansion.
The shops and eateries that dot Center Street will keep you occupied during the day, but if you're looking for more to do, tee up at the Neshobe Golf Club, visit the Compass Music and Arts Center, or snap a few pics in front of the Sanderson Covered Bridge!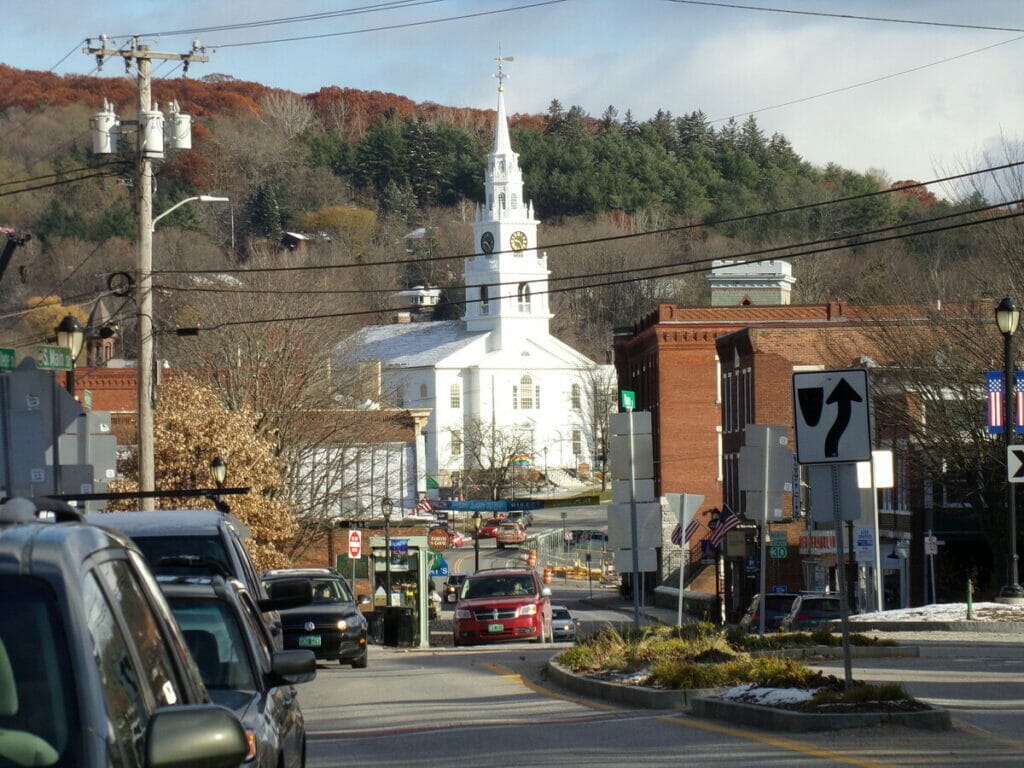 Middlebury is easily one of the best little towns in Vermont!
This college town is home to a beautiful creek, which runs right along the charming downtown.
Enjoy a scenic picnic in Riverfront Park after browsing the art galleries downtown, or grab lunch at any of the beloved local eateries nearby.
For dinner, head over to Fire & Ice for a delicious prime rib, then spend the night at The Middlebury Inn, an elegant historic hotel that dates all the way back to 1827!
Like many New England towns, Middlebury is especially breathtaking in autumn when the leaves change color.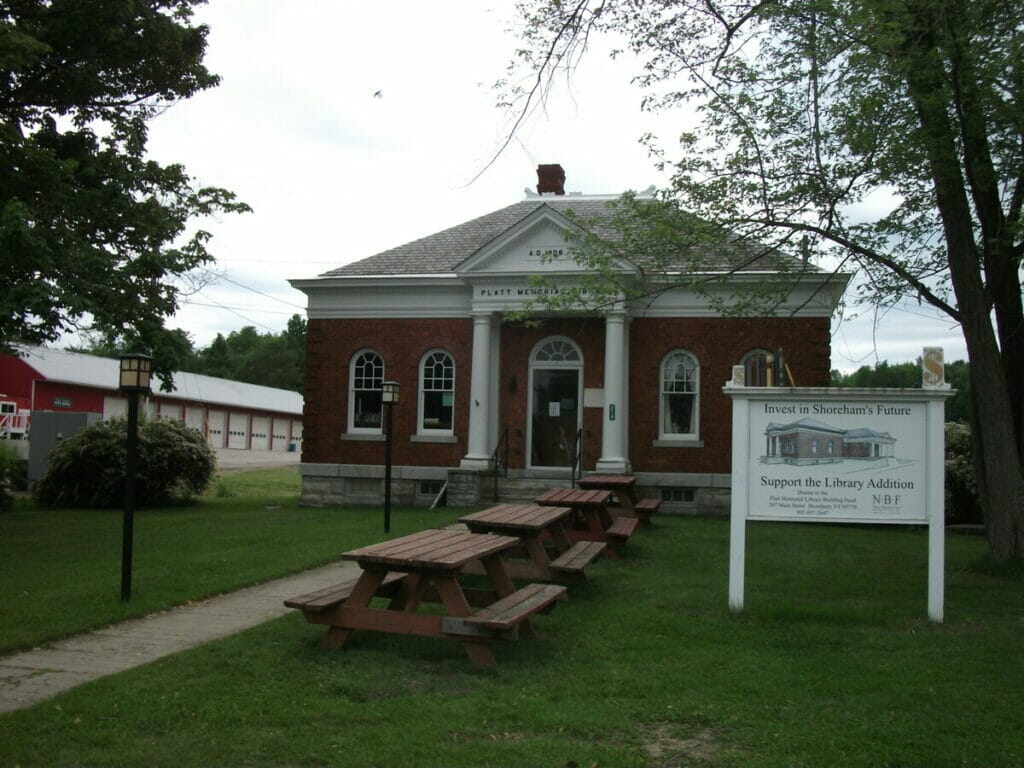 Looking for something unique to do in small town Vermont?
Check out the Lemon Fair Sculpture Park in northeast Shoreham, where you'll walk through a field of over 50 sculptures from dozens of local artists!
This diverse collection of artworks is worth the trip to Shoreham in itself, but you'll also enjoy picking your own fruit at Champlain Orchards, dining at Halfway House, or even taking a ferry across Lake Champlain to Fort Ticonderoga in New York!
Staying overnight?
You're in for a comfortable stay at the historic Shoreham Inn, which was established all the way back in 1800!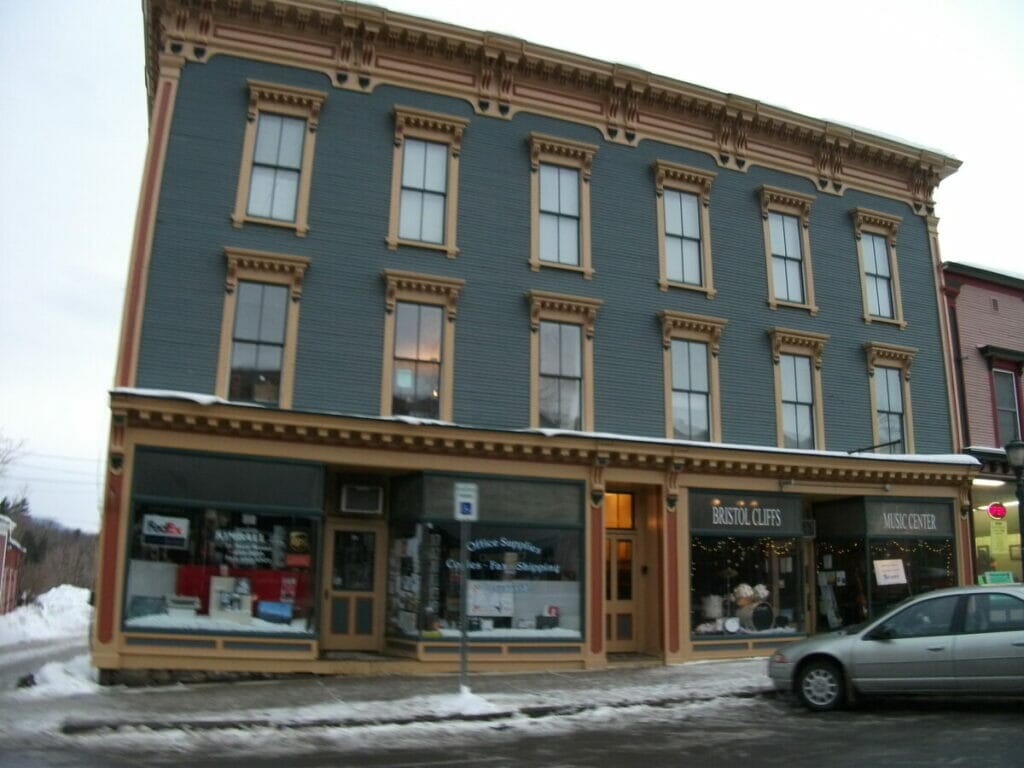 You'll find art, books, and gifts in the Bristol town center, as well as a lovely little park featuring a gazebo and a small playground.
Walk the trails along New Haven River and you'll encounter the stunning sights of Bartlett Falls!
You're definitely going to want to stay at the Bristol Suites, a boutique hotel in the heart of downtown.
Hungry?
Dine at The Bobcat Cafe and Brewery, or head north to enjoy a deluxe pizza at The Tillerman Inn & Restaurant, located in a restored 1790's farmhouse!
Visit in late September for the Bristol Harvest Festival!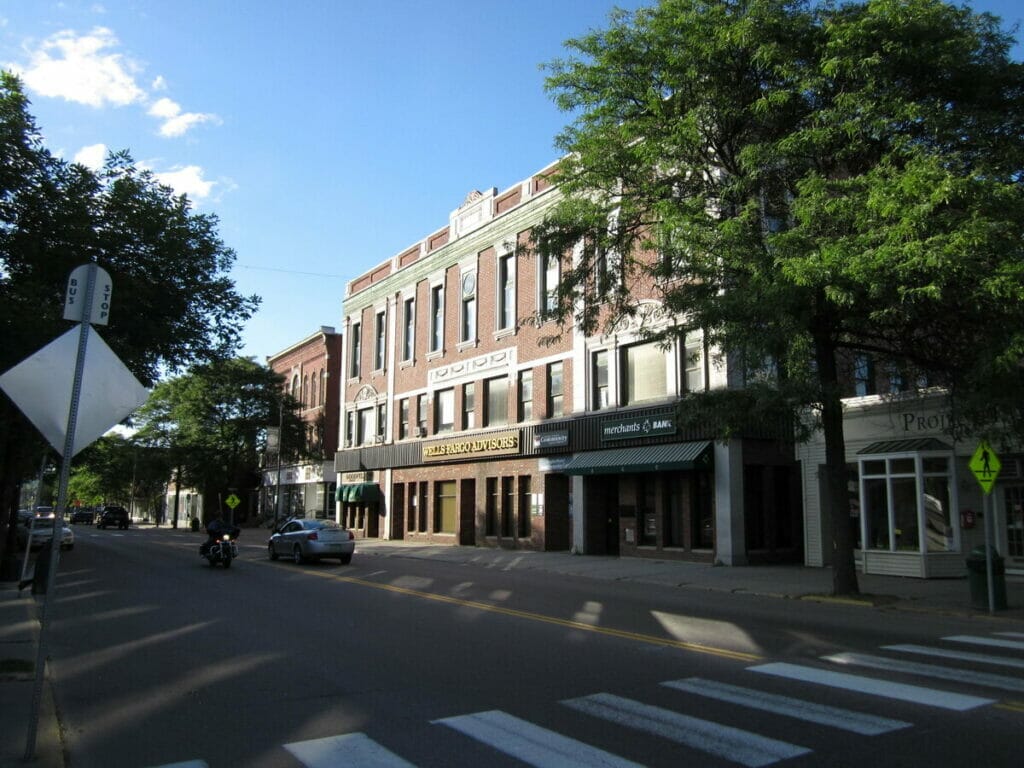 The self-proclaimed "Granite Center of the World", Barre is definitely one of the most cute towns in Vermont!
You'll fall in love with the gorgeous buildings in the town center, like the library, several historical churches, and plenty of shops housed in red brick.
Marvel at the historic school building that is now the Vermont History Center, see what's on at the Barre Opera House, or feel the exhilaration from the racetrack at Thunder Road.
There are several unique hotels to choose from.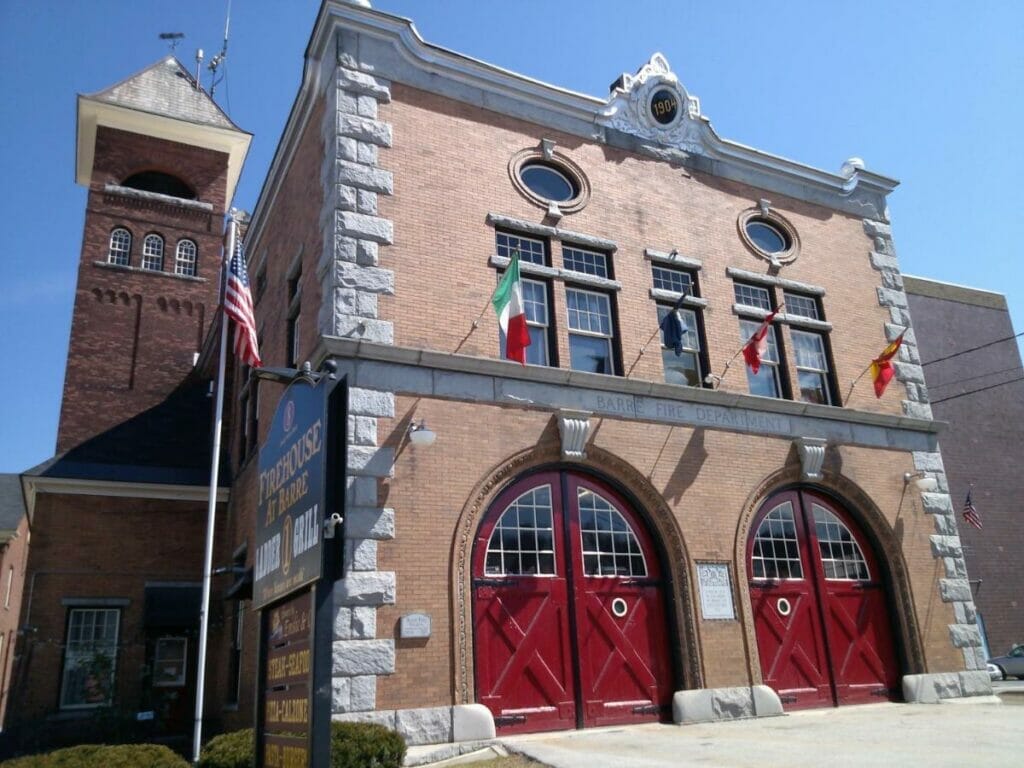 Check out the Firehouse Inn, which used to be the old fire station!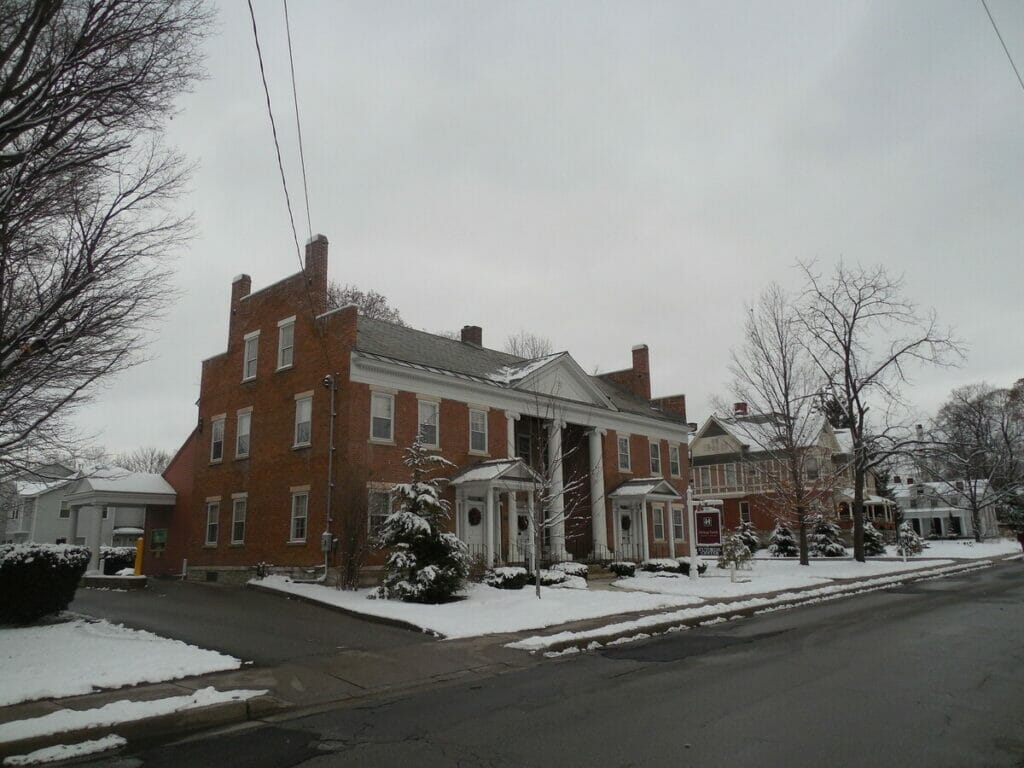 A list of the best small towns in Vermont would be incomplete without Bennington – the state's first town!
You won't want to miss the Bennington Battle Monument, where you'll enjoy the view of three states from the site's 306-foot observation deck.
The unique compass and piano keys design painted at the intersection downtown will have you stopping for the perfect vacation photo – just be careful not to block traffic!
Speaking of downtown, you'll easily be able to spend several hours walking about and enjoying the shops and eateries that grace this college town.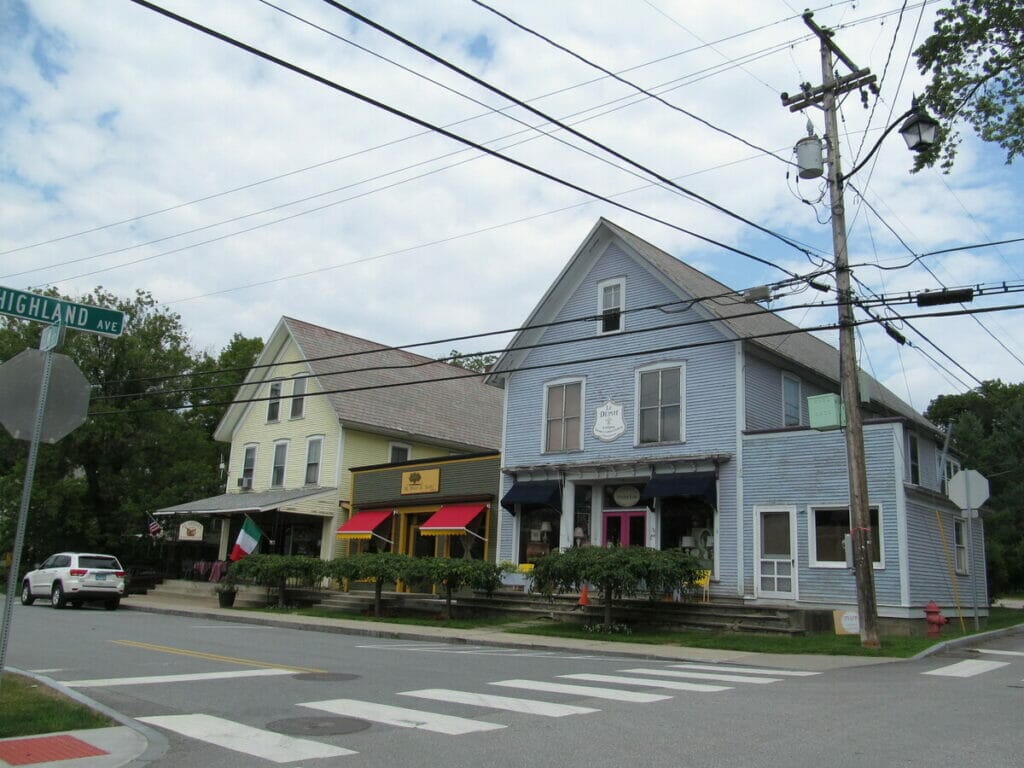 You'll have no shortage of inns to choose from when you stay in Manchester!
And you're definitely going to want to plan a weekend trip, because you don't want to rush your visit to Hildene, The Lincoln Family Home!
Tour the mansion, gardens, and farm that once belonged to Abraham Lincoln's son.
You'll also want to visit Lye Brook Falls, which you'll find along a scenic, wooded trail.
Learn about a popular hobby at the American Museum of Fly Fishing, admire the landscaped roundabouts as you head into Manchester Center, and do some shopping along Main Street!
The beauty of nature abounds in Plymouth, VT!
Enjoy a mountain getaway at Coolidge State Park, explore the trails of Coolidge State Forest, or take a dip in the lake at Camp Plymouth State Park.
History enthusiasts will want to visit the Calvin Coolidge Birthplace, Homestead, and Gravesite in the center of town.
Don't forget to pick up some artisan cheese from Plymouth Cheese – the perfect snack while you're out enjoying nature!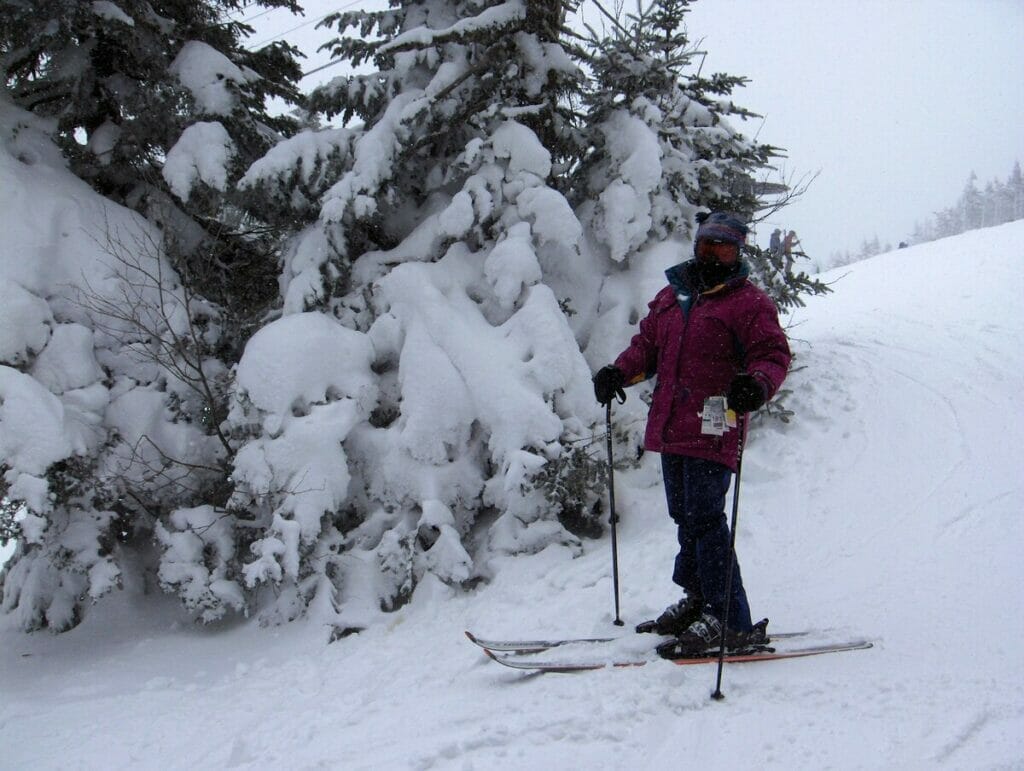 Skiers of all experience levels will find paradise in Killington!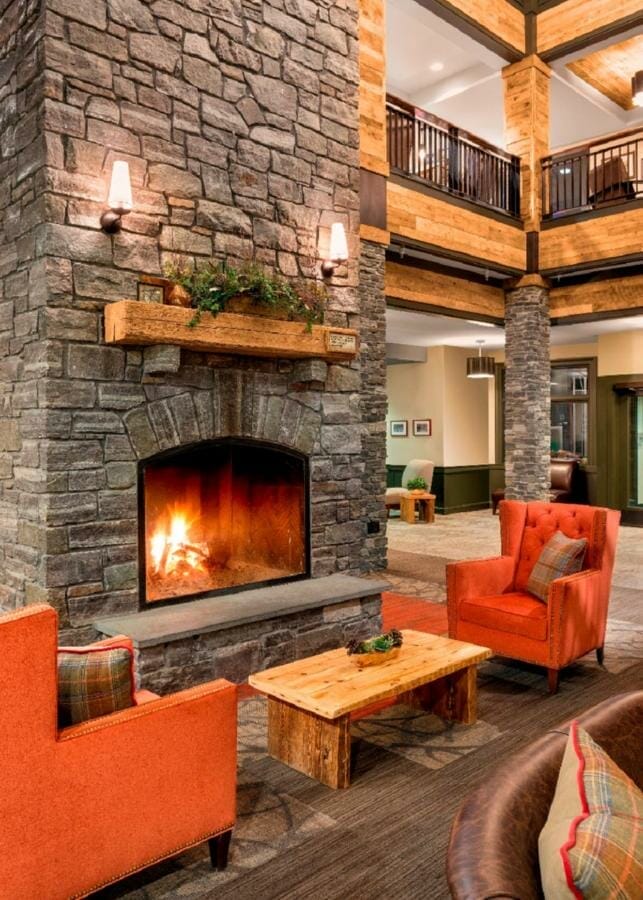 The Killington Grand Resort Hotel is the place to be, with clean rooms, an in-house restaurant and cafe, a game room, a heated outdoor pool, two hot tubs, and more!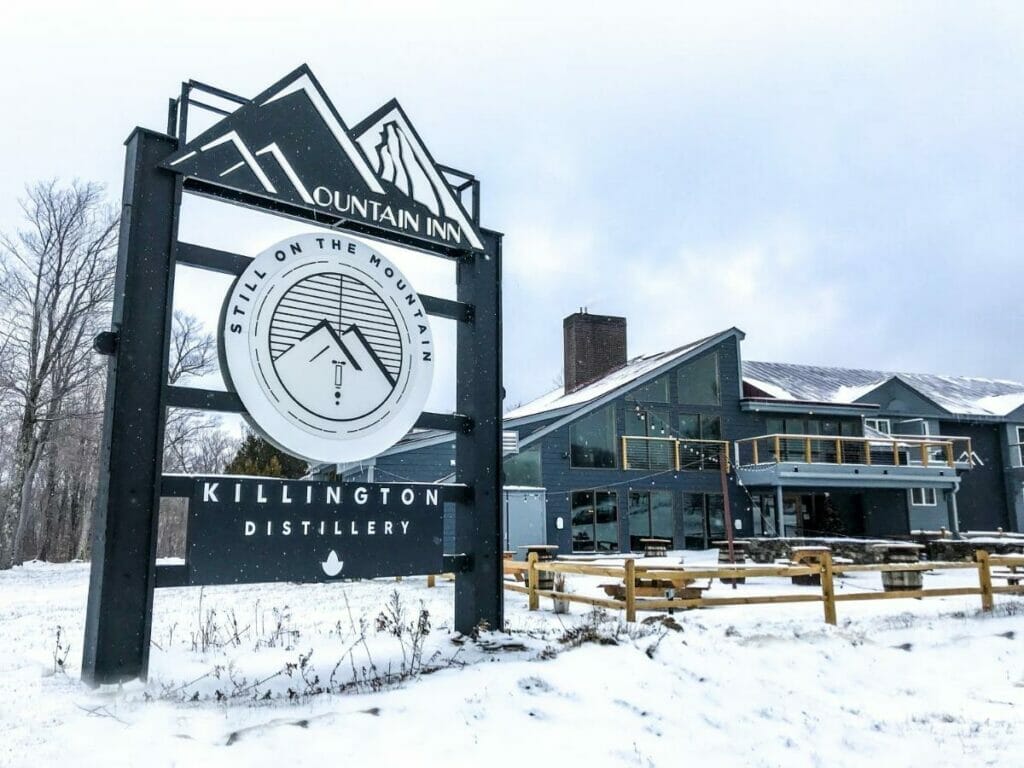 For a more casual stay, opt for The Mountain Inn, a smaller boutique hotel at the base of Killington Resort.
Visiting in the summer?
Stop by Mad Hatter's Scoops for a refreshing treat, then take a scenic hike through the wildly popular Thundering Brook Falls Trail – be sure to take plenty of pictures of the waterfall!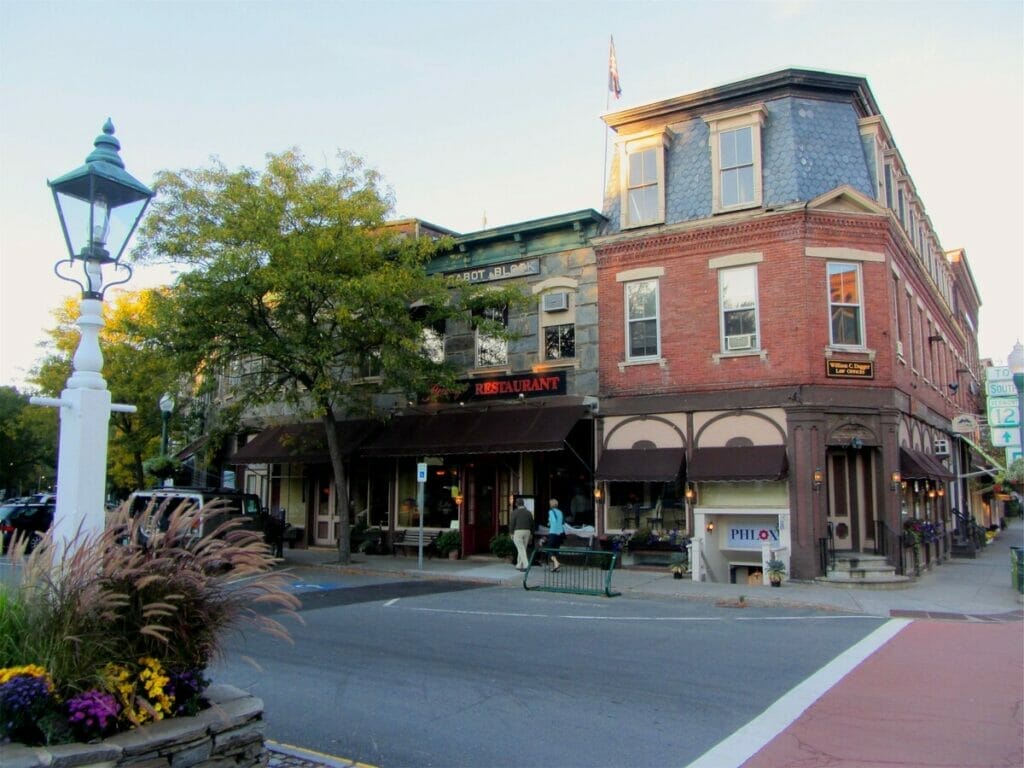 No, not that Woodstock.
While you won't find any famous festivals in Woodstock, VT, it's definitely worth a visit!
Learn all about the history of farming at the Billings Farm & Museum – plus, take a sleigh or wagon ride, depending on the season.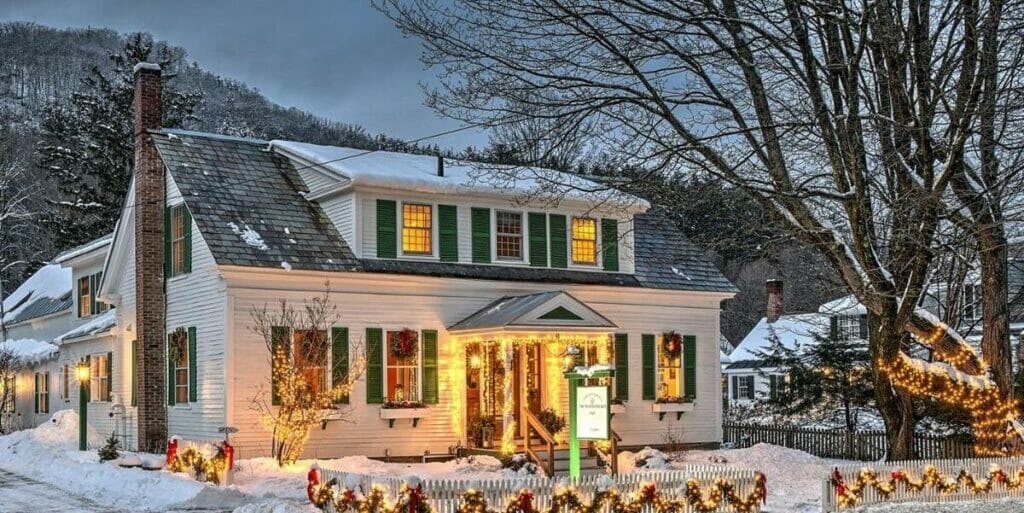 Stay at the utterly charming Woodstocker B&B, or the luxurious 506 On The River Inn.
The Woodstock Farmers' Market, open Tuesday through Sunday, is where you'll find everything you need for a picnic.
Or, enjoy a meal at one of the locally adored restaurants and cafes downtown!
The Middle Covered Bridge is the perfect place to snap a few vacation photos – find it on Mountain Avenue across from the courthouse.
With a high rating for schools, employment, and an exceptionally low crime rate, Woodstock is one of the best small towns in Vermont to live in!
Hey! Want more ideas on the best small towns in the USA? Check these out!
Pin for Later!
Get the All-American Travel Secrets!
Don't miss out on America's hidden gems!