Planning a vacation in Minnesota?
From beautiful bodies of water, to historic downtowns, to several iconic roadside attractions and stunning Minnesota national parks, the "Land of 10,000 Lakes" is the place to be!
So put on your songs about Minnesota playlist and let's check out these 21 charming small towns in Minnesota you need to visit!
Cedar Avenue is where you'll find the classic small town charm of Owatonna!
Start at the beautiful Central Park, which hosts a flourishing Farmer's Market on Saturdays.
Then, take a walk through the downtown – be sure to stop by Urban Loft, a local boutique, to admire the intricate architecture and find some cool souvenirs!
In need of some nature?
Get out to Lake Kohlmeier, where the sparkling blue waters and clean beach provide the perfect setting for a summer afternoon.
Nearby, you'll find an idyllic trailhead, and Mineral Springs Park is home to even more scenic trails, disc golf, and a fun playground for the kids!
Chaska is home to nearly 600 acres of gorgeous town parks, making it one of the most quaint towns in Minnesota.
The Chaska City Square Park is absolutely beautiful, adorned with plenty of trees and a gazebo right in the middle.
Ready to tee up?
Enjoy a round of golf on the rolling greens of the Chaska Town Course!
Explore the rest of the town's parks, or head up to the Minnesota Landscape Arboretum for a truly breathtaking display of trees, gardens, walking trails, and even some sculptures! (Be sure to reserve your tickets in advance!)
With excellent ratings when it comes to schools, crime, and amenities, it's easy to see why Chaska is one of the best small towns in Minnesota to live in.
Want to host your wedding or other event in small town Minnesota?
The breathtaking estate at Bavaria Downs looks like something out of a fairytale!
Located right along the Mississippi River, you'll enjoy a rejuvenating vacation in Ramsey, one of the best small towns in Minnesota!
Spend an afternoon at Rum River Central Regional Park, where you'll find paved walking and biking trails, and a river where you can go fishing, kayaking, canoeing, or tubing!
Looking for more greenery?
Take a walk around the paved trails of Elmcrest Park, have a picnic at Central Park, or tee up at the Links at Northfork Golf Course!
Visit Ramsey in early September to enjoy Happy Days, the town's annual festival!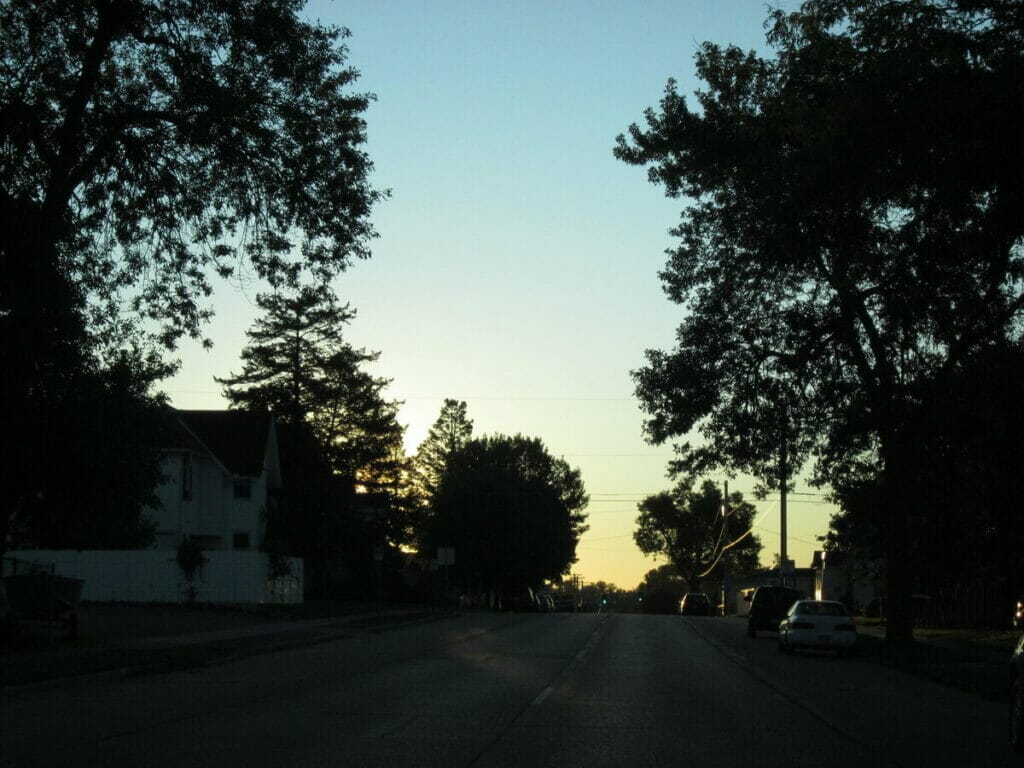 Downtown Austin, MN is home to the one and only SPAM Museum!
Step inside this free museum and learn all about the infamous canned meat that inspired one of Monty Python's most iconic comedy sketches.
Grab lunch at Piggy Blue's Bar-B-Que down the street, then head up to the Hormel Historic Home for a tour, or enjoy a nice walk by the pond in Horace Austin Park.
Visit in August to attend the Mower County Fair!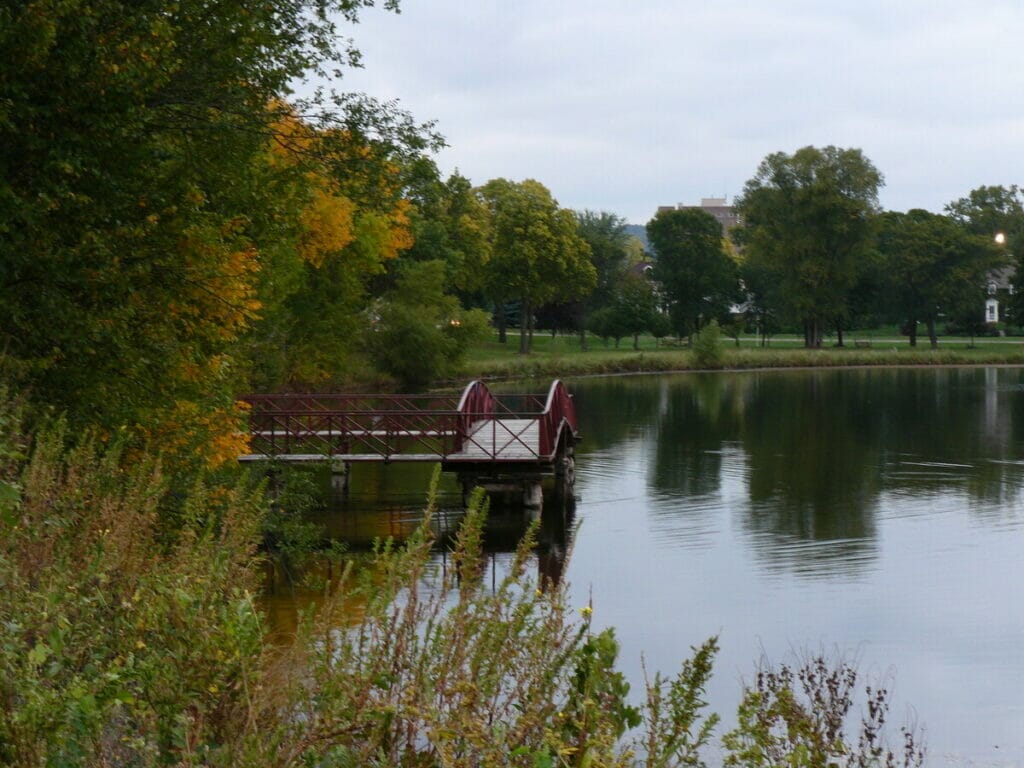 The idyllic Lake Winona and surrounding park are just one of the many reasons to visit Winona, MN!
Enjoy a scenic hike around Sugar Loaf Bluff, where the rock formation at the top will provide a truly stunning backdrop for your vacation photos.
In addition to what you'll see from the top of Sugar Loaf Bluff, you'll also find a breathtaking view of the town from the Garvin Heights Lookout!
Had enough of the great outdoors?
Check out the Minnesota Marine Art Museum, and be sure to book your stay in town at the historic Alexander Mansion Bed & Breakfast!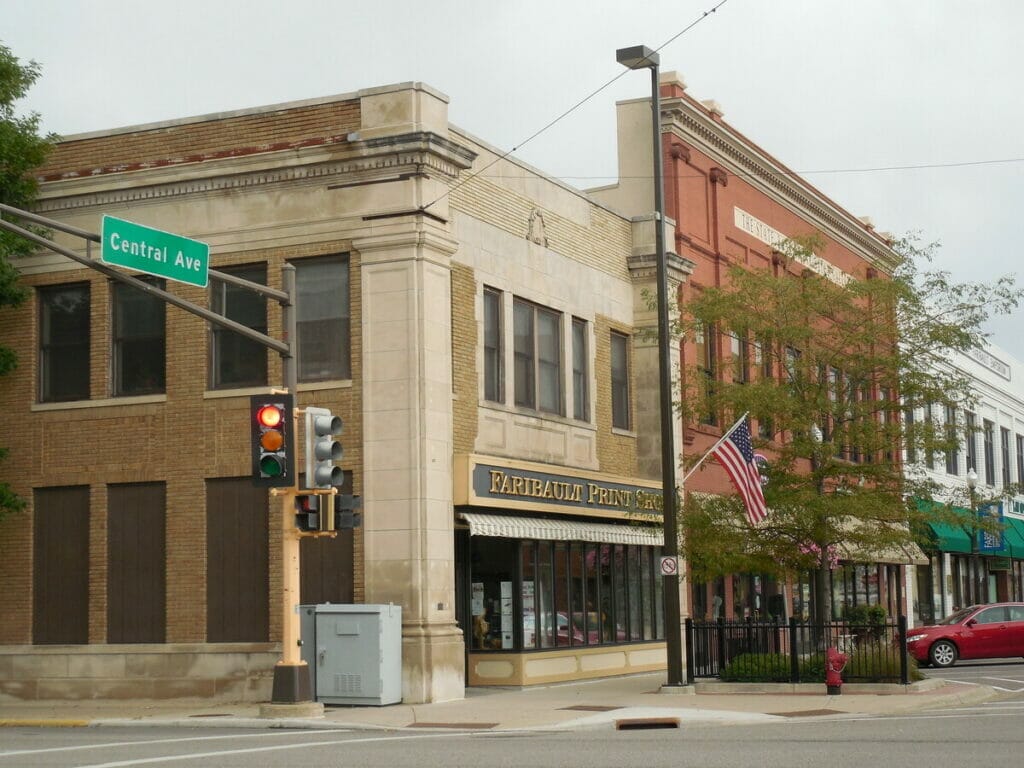 Over 700 acres of prairie wonderland await you at the River Bend Nature Center in Faribault, MN.
Take a refreshing walk or bike ride through the peaceful trails, then head back into the center of town for local shops and eateries housed in historic brick buildings with their own unique flair.
Book a stay close to downtown at The Inn at Shattuck-St. Mary's, which used to be an old library, and was constructed all the way back in 1871!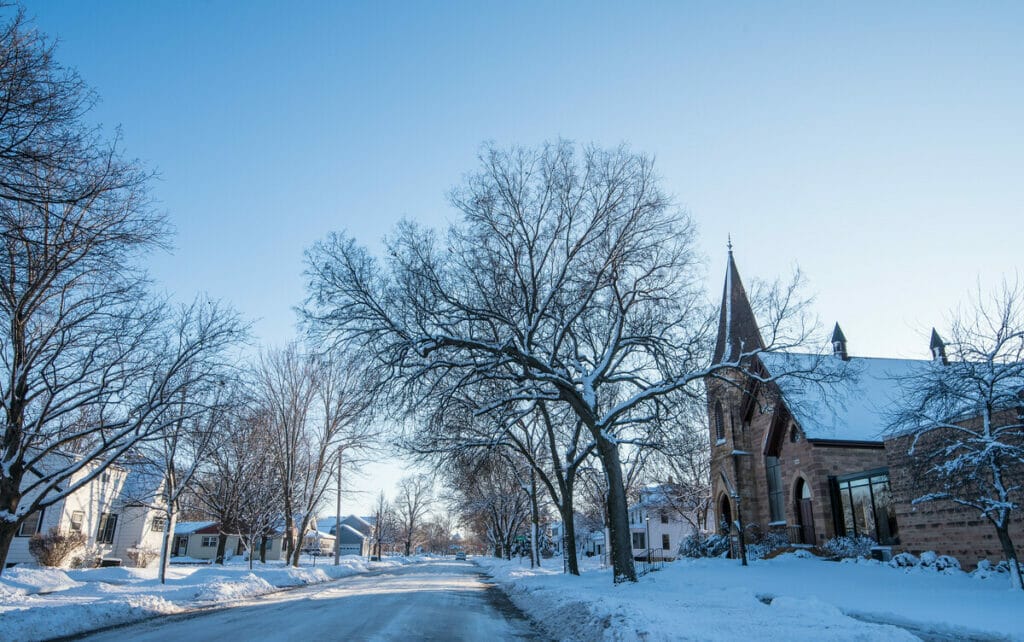 Stand at the Pearly Gates in St. Peter, one of the best little towns in Minnesota!
That's right, you can snap a pic in front of Saint Peter's Pearly Gates in this charming small town!
You'll find the iconic gates near the Mississippi River, just a short walk from downtown.
After that, walk the beautiful grounds of The Arboretum at Gustavus Adolphus College, which is open to the public and free to enter!
Thirsty for more of that gorgeous Minnesotan nature?
Have a picnic at Riverside Park, or enjoy a peaceful hike in Traverse Des Sioux Park!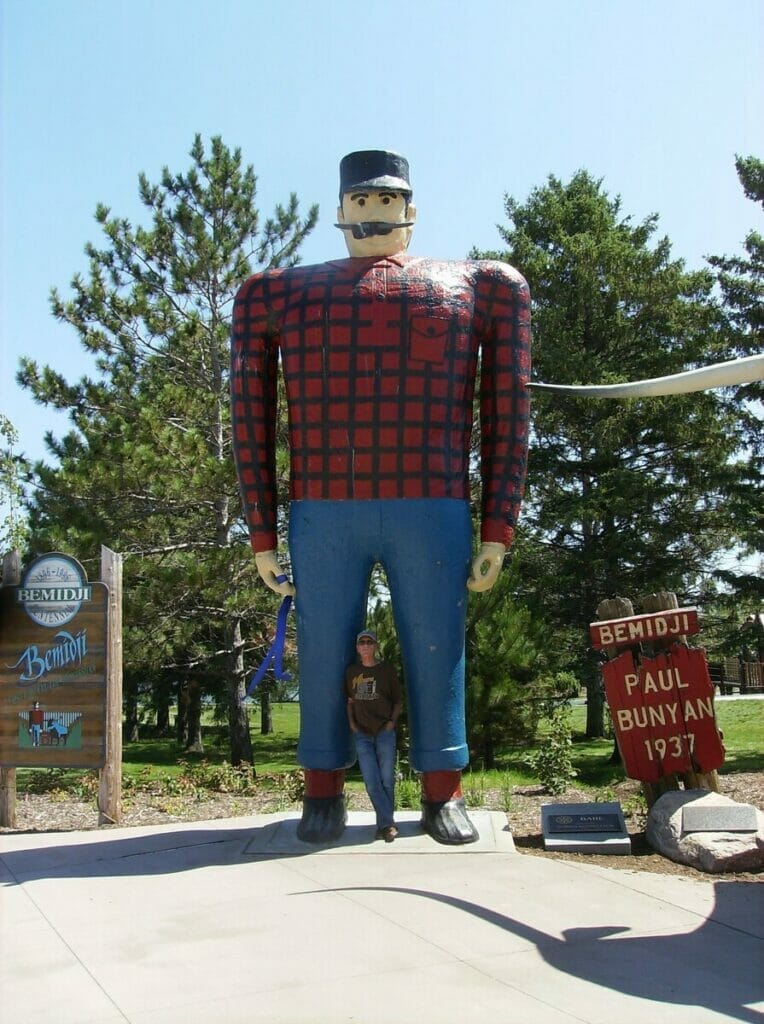 Despite its population of only 15,000, you'll find plenty to do in Bemidji, MN!
Snap a few pics in front of the Paul Bunyan & Babe the Blue Ox Statues, a popular tourist attraction, then head up to Lake Bemidji State Park for an invigorating afternoon in nature!
Traveling with kids?
The entire family will have fun at the Headwaters Science Center!
Downtown, you'll enjoy browsing the local shops for the perfect souvenir or gift, and you'll definitely want to make a reservation at Tutto Bene for an Italian fine dining experience!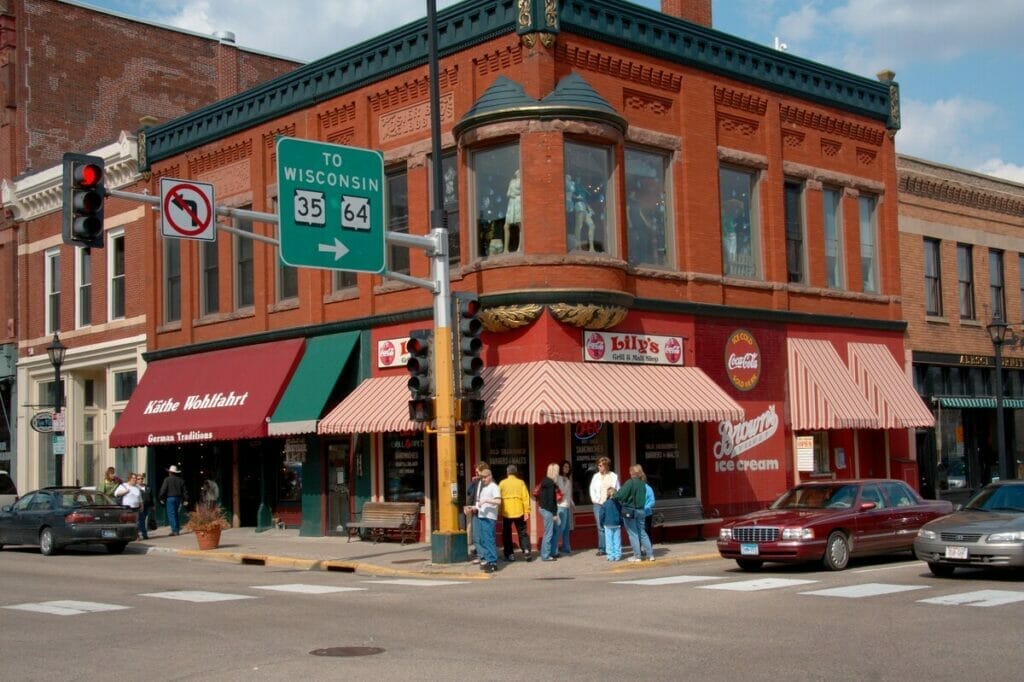 You'll love staying at any of the boutique hotels in Stillwater, MN!
Located right along the St. Croix River, Stillwater's expansive downtown is truly worth a visit.
Young travelers will have the time of their lives at Teddy Bear Park, home to bright and colorful play fixtures and a giant teddy bear statue!
Adults will want to spend an afternoon tasting the wines at Saint Croix Vineyards, or teeing up at either the Oak Glen Golf Course or Applewood Hills Public Golf.
Visit in the summer to pick your own berries at Blueberry Fields of Stillwater!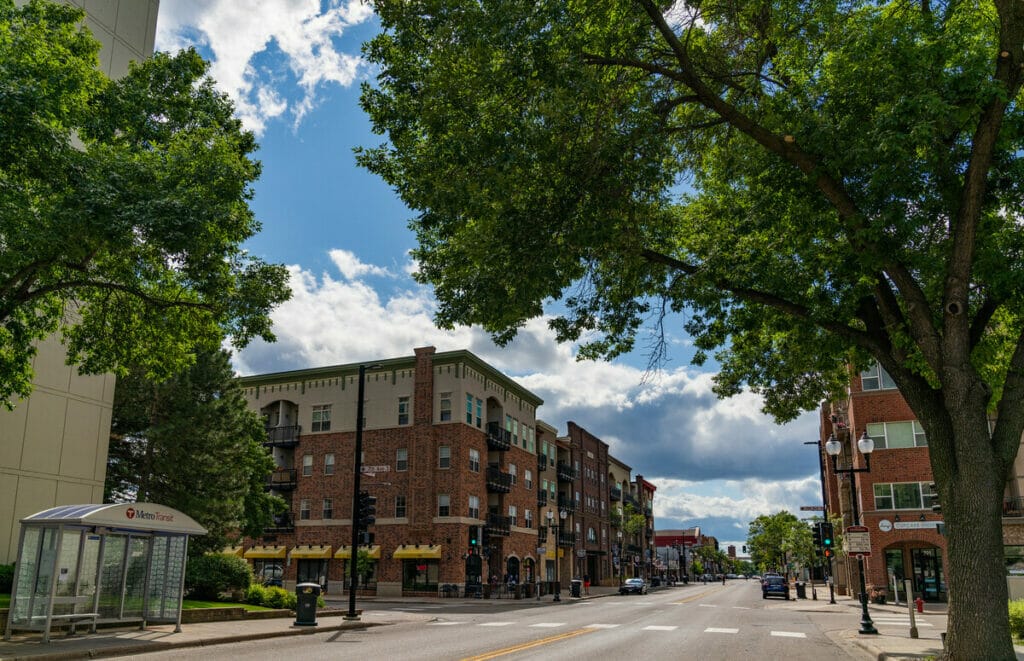 Hopkins Historic Mainstreet is a great place to do some antique shopping!
Admire the town's clocktower on the corner of Mainstreet and 9th Avenue, then grab lunch at Pub 819, a locally adored gastropub with a warm and welcoming atmosphere.
Be sure to take a short detour down 8th Avenue to see The World's Largest Raspberry!
The Regional Trail will take you on a peaceful walk through the town's neighborhoods, and the Downtown Park has many benches to enjoy a moment of rest upon.
Visit on a summer Saturday to peruse the local farmers market in the Downtown Park!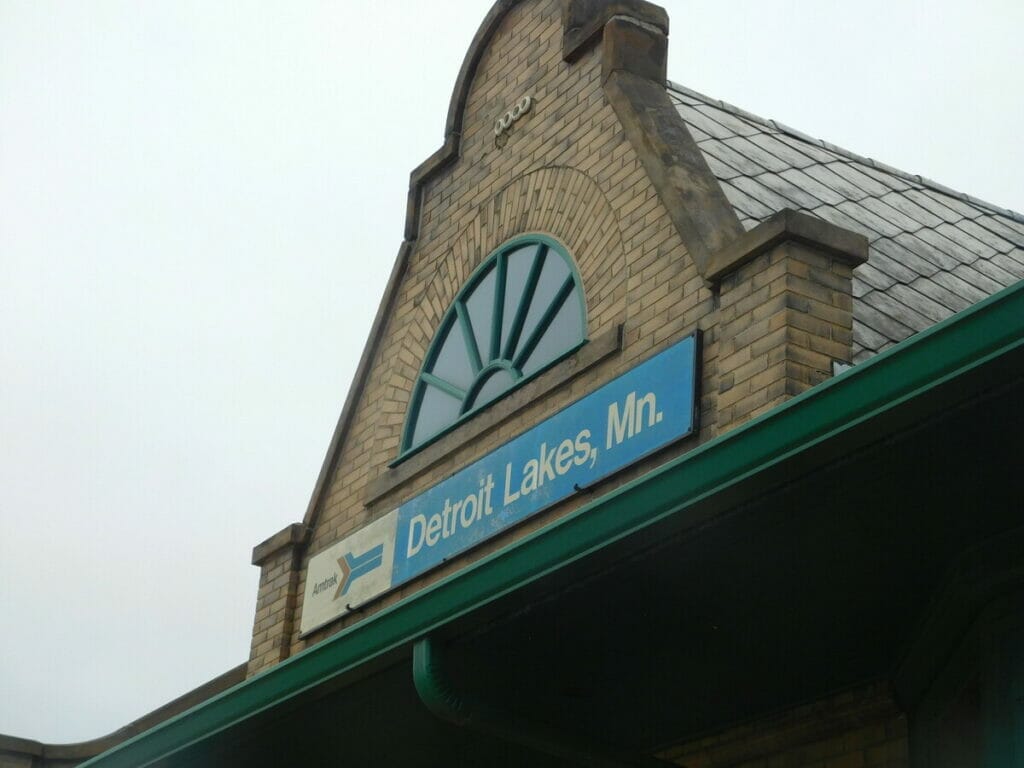 You're in for an incredible lakeside getaway in Detroit Lakes, MN!
Despite its population of under 10,000, there's plenty of fun to be had in Detroit Lakes!
Go skiing or snowboarding at the Detroit Mountain Recreation Area, or, of course, spend a day on the lake!
Done with the great outdoors?
Head downtown for some shopping and great local food!
Visit in the winter to see the Ice Palace Royal Courtyard, a grand display carved out of 1,000 blocks of ice!
History abounds in Montevideo, MN.
The gorgeous corner building that once housed a town bank is just one of the cool pieces of historic architecture you'll find in this charming small town.
While you're downtown, be sure to check out the statue of José Artigas, who's known as the father of the independence of Uruguay.
You'll want to stay at the Viking Motel, a classic roadside motel with comfortable rooms at a reasonable price.
In the summer, you'll have a blast at the Chippewa County Fair, and the races at Fiesta City Speedway are sure to entertain!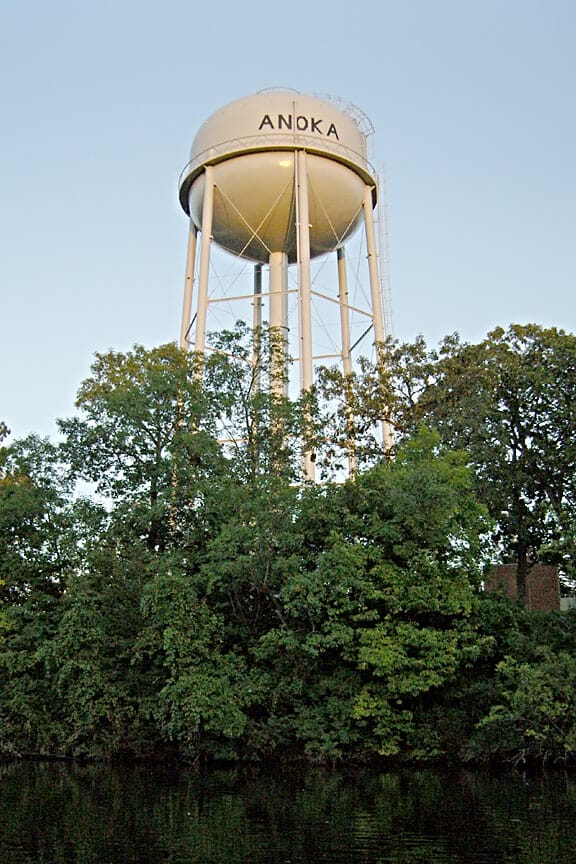 Anoka's Main Street runs right across Rum River, and you'll be blown away by the breathtaking falls you'll see from the bridge as you head into downtown.
Easily one of the most cute towns in Minnesota, you're in for a treat as you browse the boutique shops located just a mile from the Mississippi River!
Looking for a unique dining experience?
Reserve a table at The Mad Hatter Restaurant & Tea House, where you'll enjoy afternoon tea in an elegant historic house!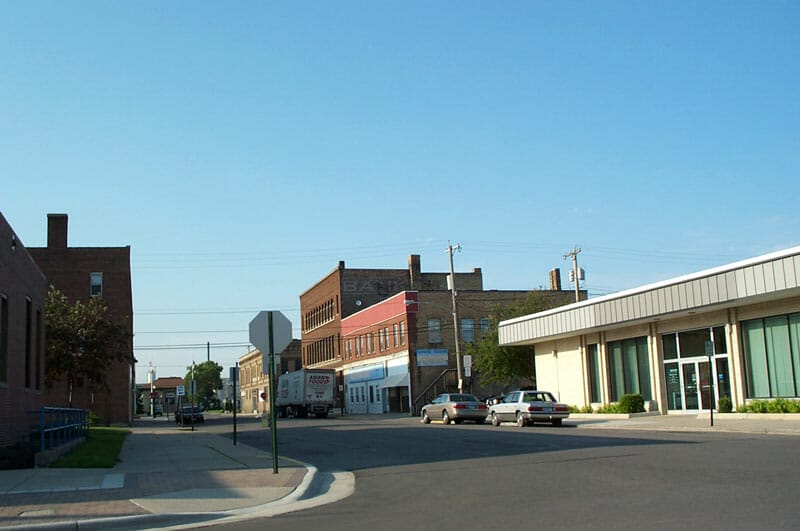 Located right along the border to Canada, International Falls is connected to Fort Frances, Ontario by bridge.
Visit Smokey Bear Park, where you'll find a giant statue of the iconic bear with a passion for preventing wildfires.
You'll want to stay at the Hilltop Lodge & Cabins, where clean and comfortable rooms await you inside a modern lodge built to resemble a log cabin.
While you're in town, be sure to enjoy a tasty meal at the Chocolate Moose Restaurant Company, an American diner with a cozy, lodge-like atmosphere.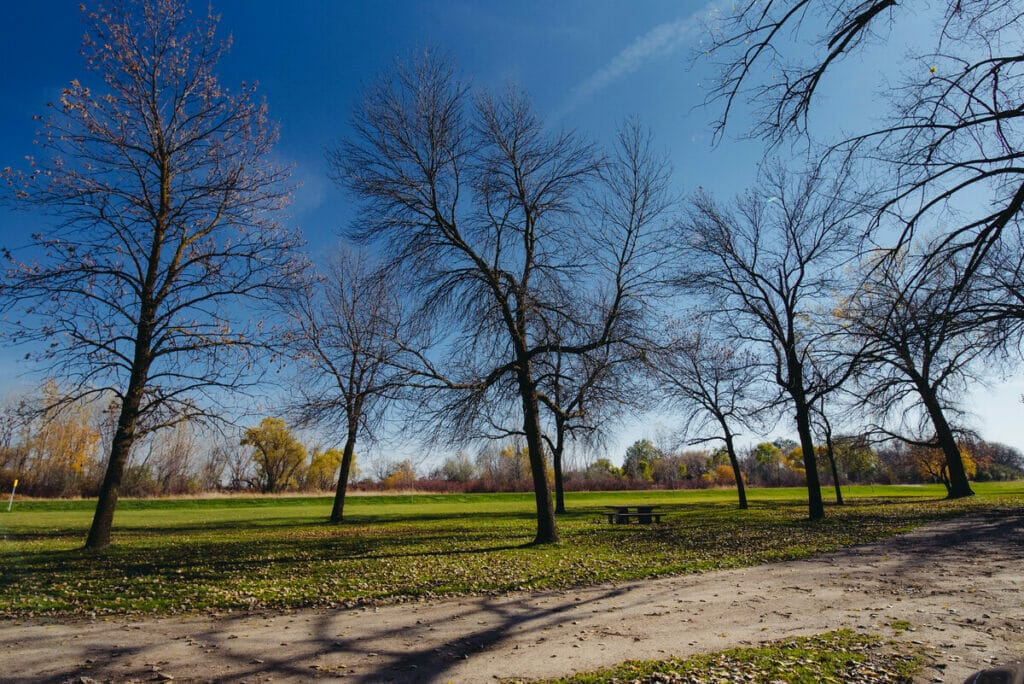 Downtown Benson may not be very big, but it's full of character!
See a movie at DeMarce Theatre, dine inside an old train car at Whistle Stop, or grab a cup of coffee and pick up some sweet treats at Benson Bakery!
Roosevelt Park is the perfect place to relax for a while, or let the kids have fun on the playground.
Don't forget to admire the beautiful architecture of the courthouse across the street!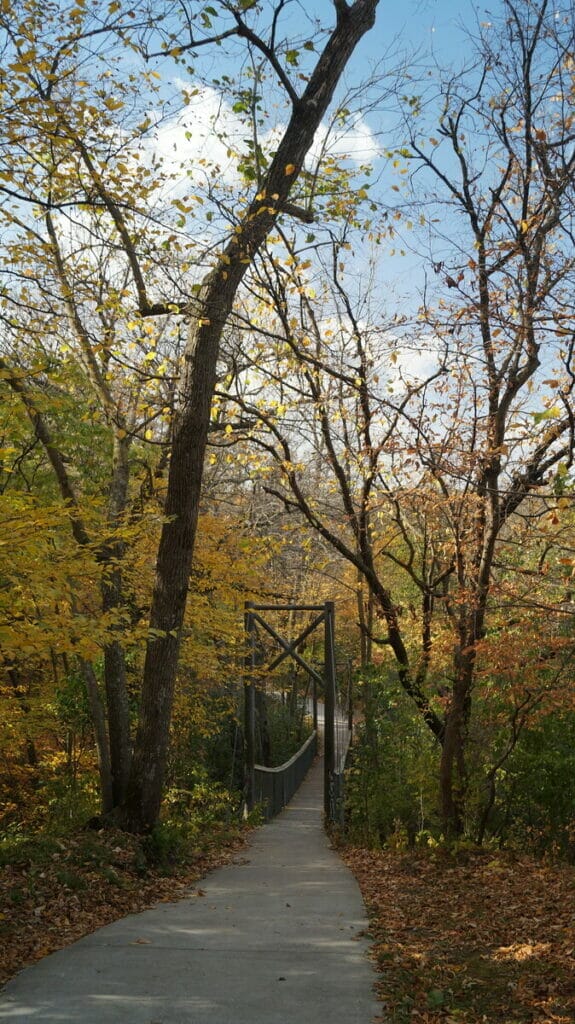 Ramsey Park is a nature-lover's ideal vacation destination in Redwood Falls, MN!
Walk the park's scenic trails, take in the beauty of the waterfalls, go camping, take the kids to the big playground, or visit the zoo!
In the summer, the Redwood Falls Aquatic Center is a ton of fun, and Westside Park right by the lake is home to a historic tank!
When it comes to dining, Duffy's Riverside Saloon is an absolute must.
Try the wings, or go for a juicy steak!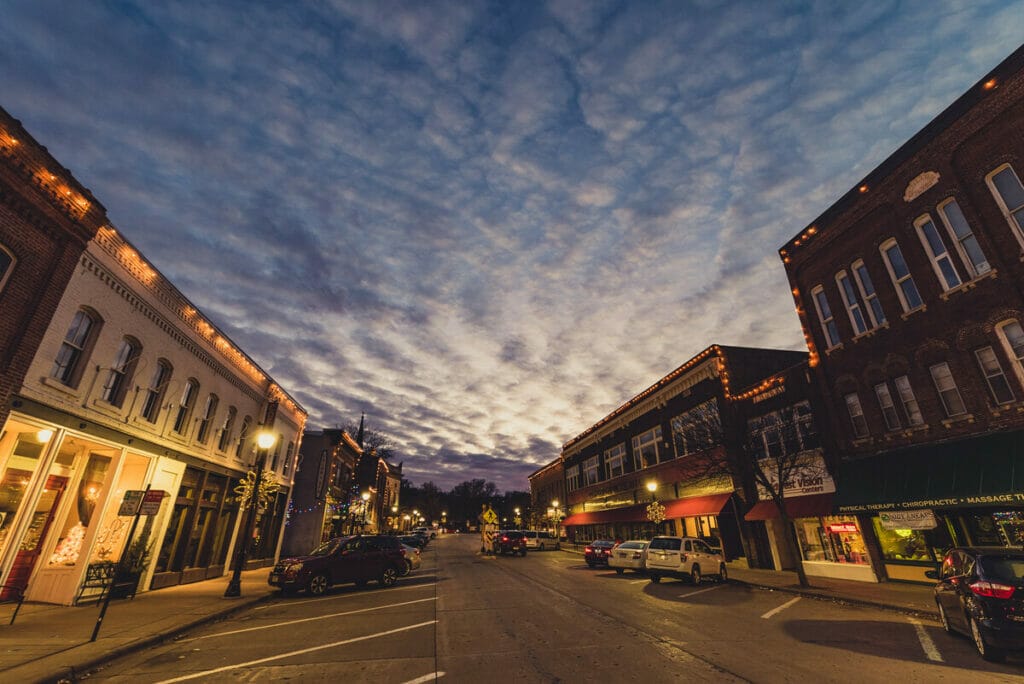 Along the border to Wisconsin, you'll find Red Wing, MN.
Stay at the historic St. James Hotel, established all the way back in 1875 and located in the heart of downtown.
Across the street, you'll find LaGrange Park, which is really more of a courtyard, where you can enjoy a peaceful moment in front of a beautiful water fountain.
Spend a day shopping and dining in the gorgeous buildings downtown, or head out to the Treasure Island Resort & Casino on the other side of town for another kind of fun!
Need more nature?
Count how many turtles you find as you walk along the scenic trails of the Cannon River Turtle Preserve SNA!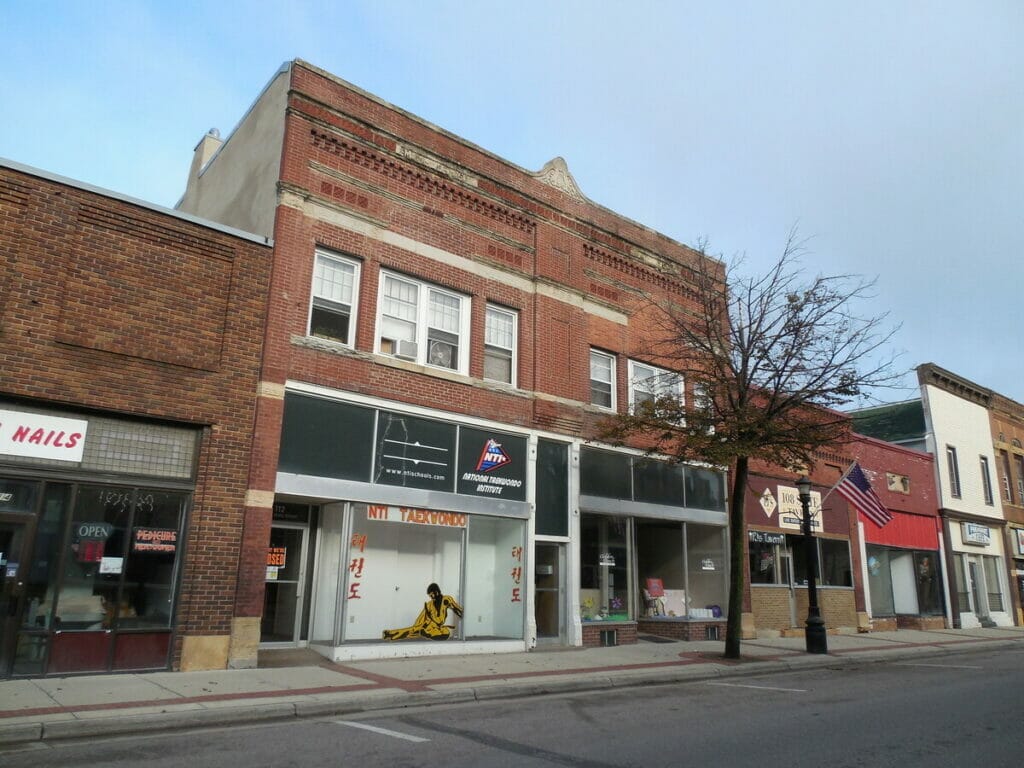 Looking for fun in small town Minnesota?
Waseca has got you covered!
Spend an afternoon in Clear Lake Park, have a splash at Waseca Water Park, or go skydiving on the outskirts of town!
Traveling by RV?
Park it at Kiesler's Campground & RV Resort, a highly-rated campground great for outdoorsy families!
You're in for some delicious Mexican food at either Mis Tres Flores or El Molino Mexican Restaurant, and Pheasant Cafe is a great place to grab a classic American breakfast.
Be sure to enjoy a nice walk down State Street, where you'll find a beautiful courthouse among the downtown shops!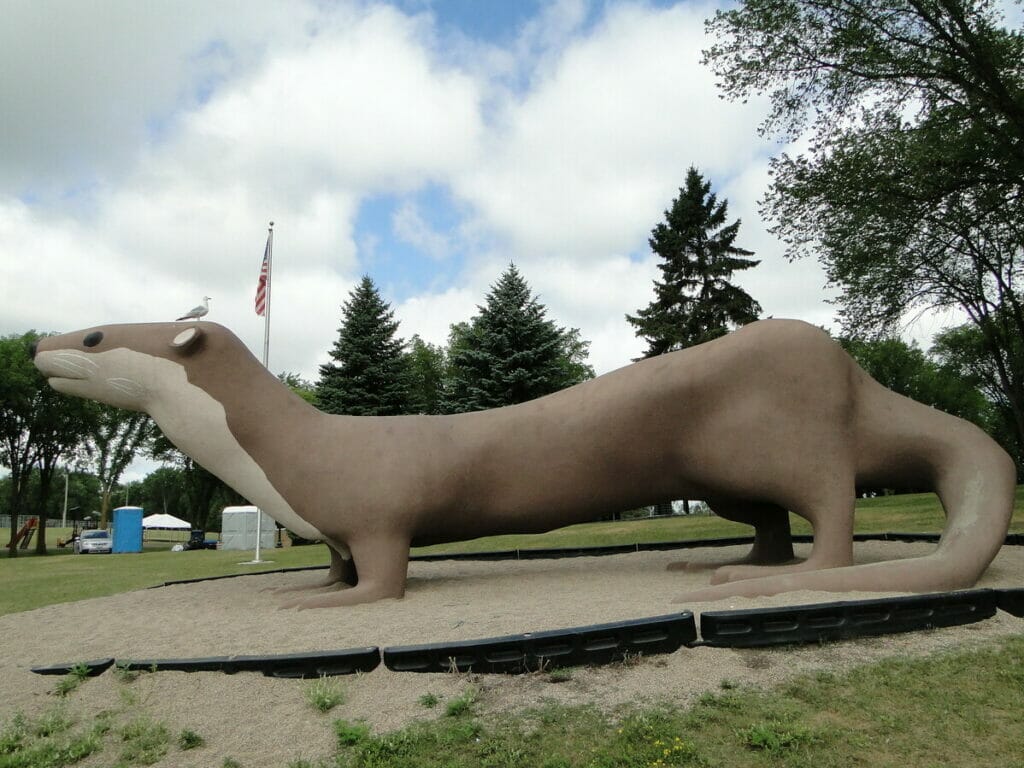 You'll have no problem spending an afternoon in downtown Fergus Falls.
If you get tired of shopping, see what's going on at the Fergus Falls Center for Arts!
You'll find plenty of familiar hotel chains near the community college, and Delagoon Park in the south of town is a great place for camping (just be sure they're open when you go!).
Immerse yourself in nature at the Prairie Wetlands Learning Center, or feel the exhilaration rumbling from the racetrack at the I-94 Speedway, Inc!
Traveling with kids?
They'll have a blast at the Otter Cove Children's Museum, and you'll definitely want to get a photo in front of the Otto the Otter statue in Grotto Park!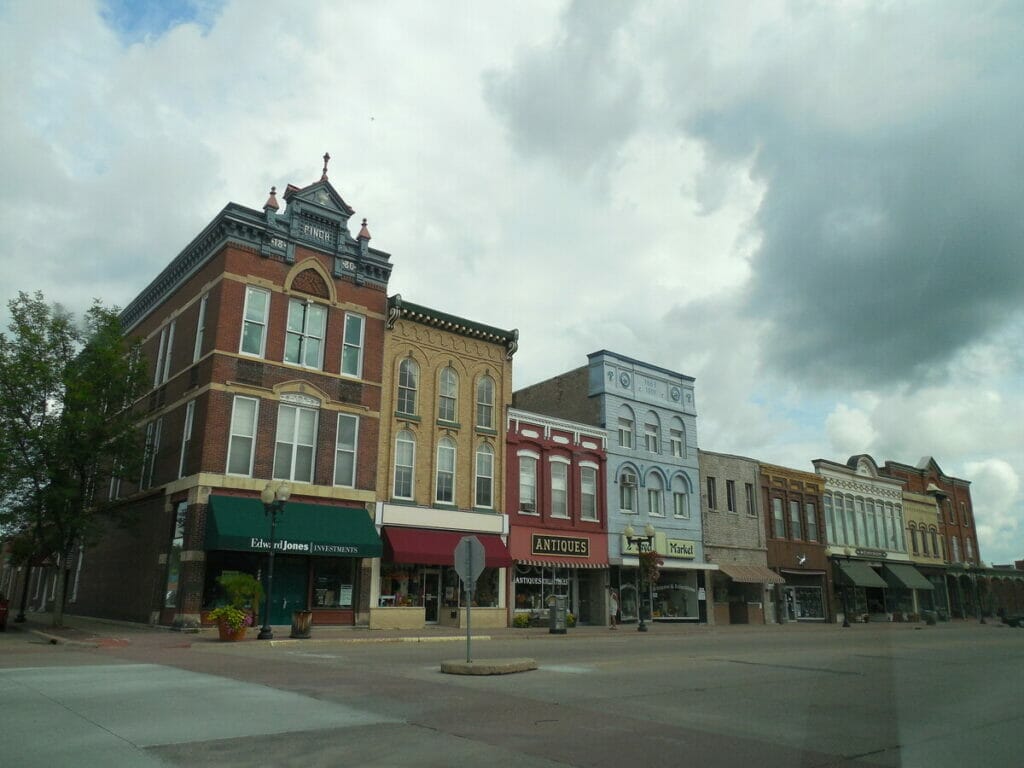 You'll find several lakes in Hastings, as well as lovely views of the Mississippi River, but the real attraction is Vermillion Falls Park – complete with a stunning waterfall!
When you're done basking in nature, head over to 2nd Street – which is second to none when it comes to small town charm!
Snap a photo in front of the Hastings mural at the start of downtown, then go on to browse the shops and enjoy a satisfying meal from El Mexican Restaurant of Hastings.
Oliver's Grove, located on a corner across from the post office, provides a scenic spot to sit and admire all the cool stuff you've picked up during your downtown shopping spree!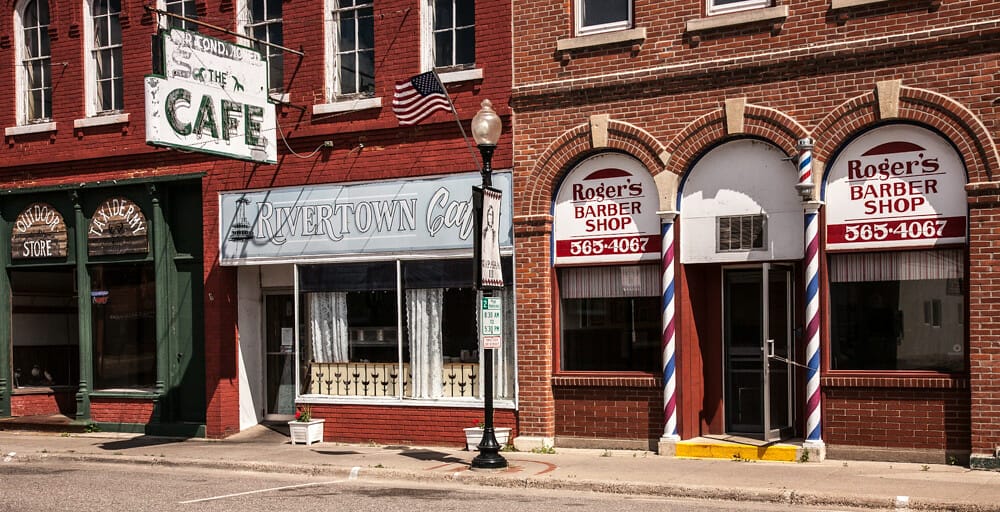 One of the best small towns in Minnesota, you'll enjoy a visit to Wabasha any time of year – where you'll have the option of enjoying snow or water skiing!
Enjoy a refreshing walk along the Wabasha Riverfront Trail, with a beautiful view of the Mississippi River.
Spend some time on the river itself, or check out the National Eagle Center and learn all about America's most iconic bird.
Head over to the small but charming Heritage Park, located beneath an overpass, and snap a few photos in front of the town clock!
Hungry?
The Silver Star Saloon and Grill is just a short walk from the park – don't forget to look up and admire the beautiful brick buildings of downtown Wabasha along the way!
Fans of the classic comedy Grumpy Old Men will want to visit in February for the town's annual Grumpy Old Men Festival!
Hey! Want more ideas on the best small towns in the USA? Check these out!
Get the All-American Travel Secrets!
Don't miss out on America's hidden gems!