Defined by its four distinct seasons, Michigan offers year-round appeal, whether you're looking for the excitement of a rejuvenated Detroit, beautiful lakeside life, or some of the country's best winter sports.
The small towns in Michigan offer a little something for everybody, from the summer fun of the Great Lakes to rural trails to quaint towns that embody the rich history of this beautiful state.
With the famous Midwest warm welcome providing a softer reputation than the name the 'Wolverine State' might suggest, these quieter areas combine authentic culture with that serene calm that only the clean air of pristine open nature can provide.
So, let's run through some of the small towns in Michigan that make this state so brilliant to explore.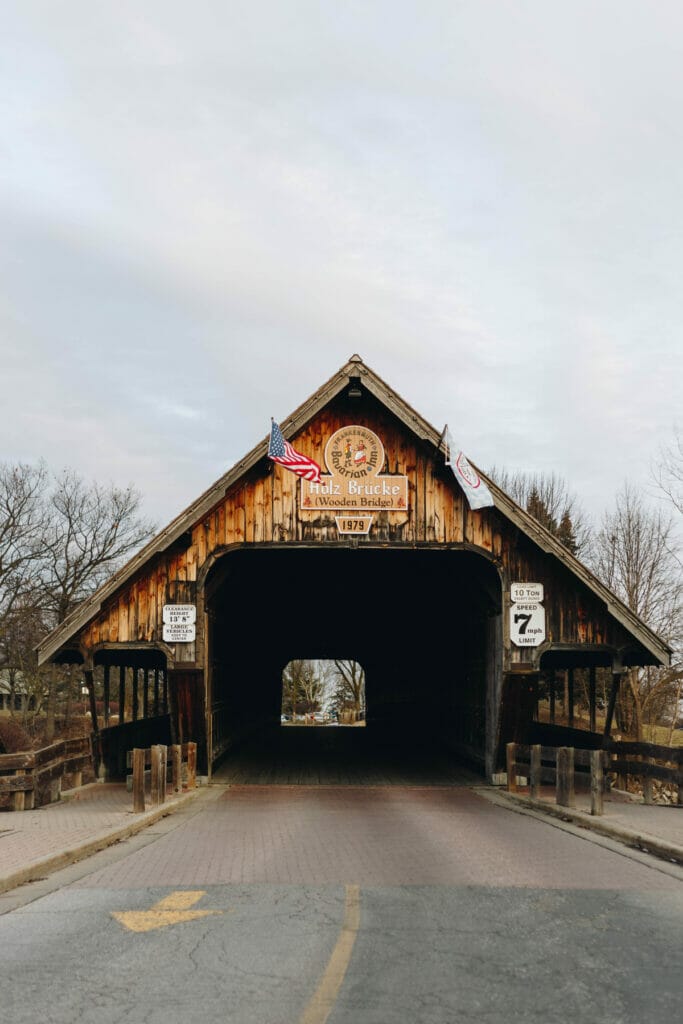 To start, something a little different.
The streets of Frankenmuth don't feel like you're in the Midwest at all.
Known as Little Bavaria, it's an authentic town of German culture, full of unique buildings, rich culture, and hearty German food (and, of course, hearty German beer).
There is fun to be had all year round here, with an indoor water park, riverboat tours, and enough breweries to satisfy even the keenest beer enthusiasts.
But it's in the winter that it is at its best.
Over the festive season, the town is an authentic German winter wonderland, with an ice rink, Christmas markets, and a feeling of festive charm that makes it stand out even among the other cute towns in Michigan.
2. Munising: best small towns in Michigan to visit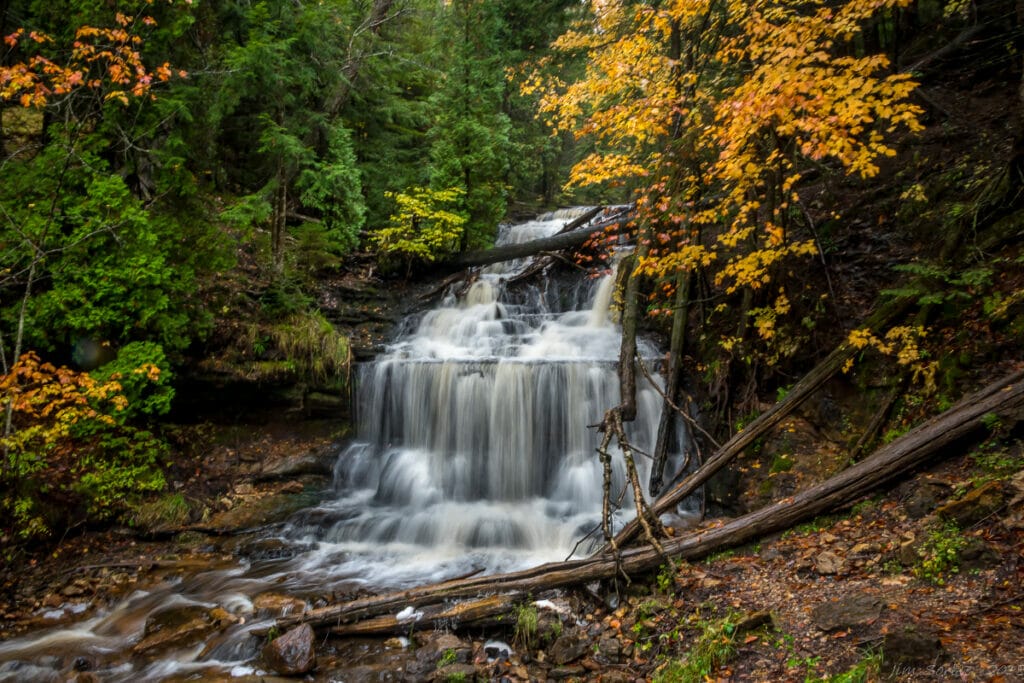 Michigan is known for its stunning nature, and the area around Munising might be the best there is.
The town itself is a charming place of quiet life, but it's the surroundings that really bring the visitors in.
Outdoor lovers are spoilt for choice, whether it's the lush green of the Hiawatha National Forest, the pure-clear waters of the rivers, or the winter sports that people flock here for in the winter month.
Hike, kayak, swim in the waterfalls (there are over 15 around the town) and embrace the wilderness of the Midwest with all the comfort and hospitality of the small town to relax in after.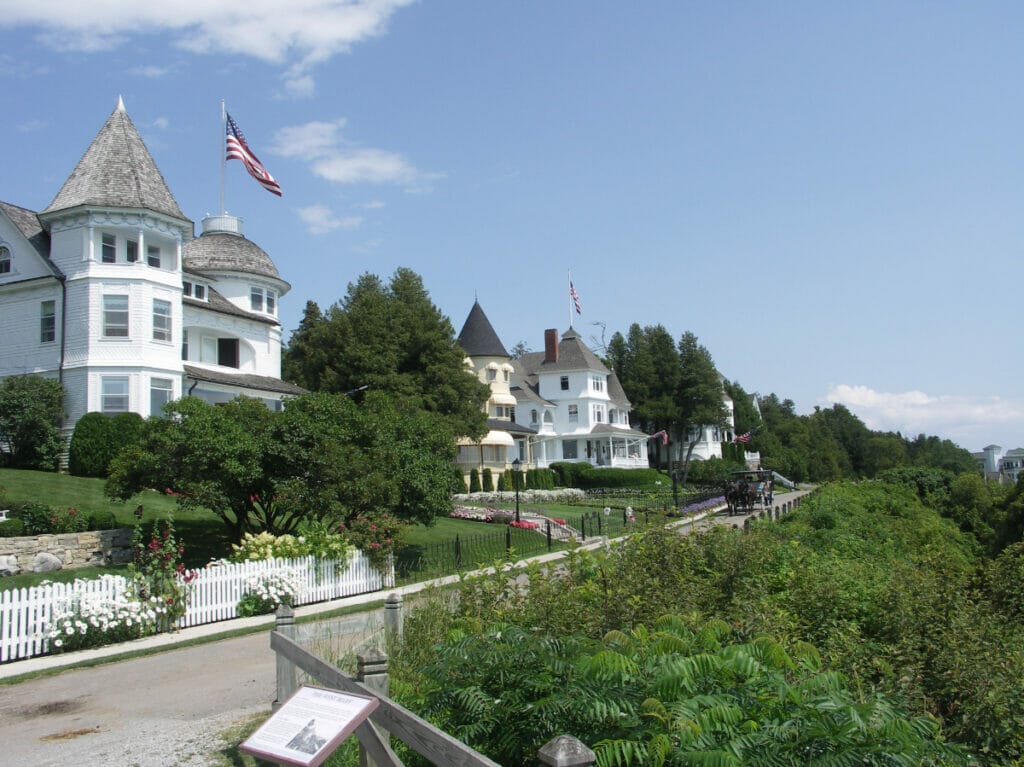 This island town might be one of the finest places there are in the world to get away from it all.
There are fewer than 600 people living here.
There are no cars.
No cars!
Nearly all of its historic buildings are intact and still as beautiful as ever, including the famous Victorian Grand Hotel.
All of this comes together to give a real feeling of stillness to the place.
When you step off the ferry you can almost feel life working at a slower pace, as people cycle and walk around the island, nibbling on pieces of the island's famous fudge, stopping off to eat at locally owned restaurants.
A truly special place.
4. Port Austin: charming towns in Michigan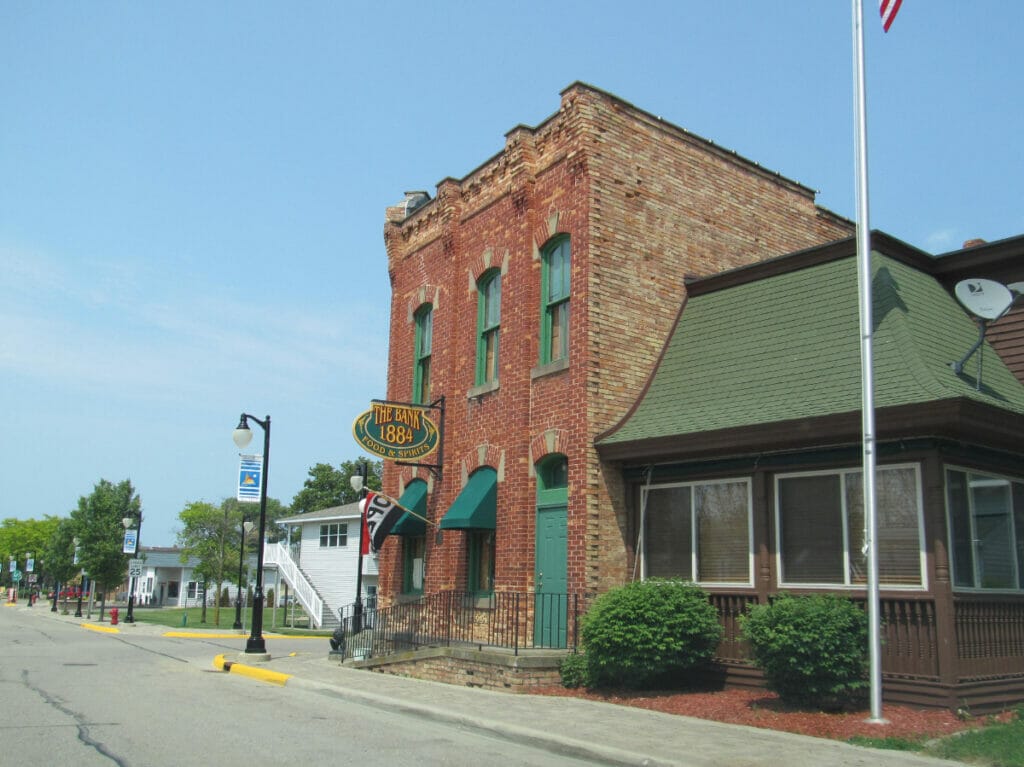 This charming small port sits directly on Lake Huron, with beautiful views spanning out over the water and a whole fleet of water sports on offer to sample the lakeside delights.
The town itself is home to a great mix of small shops and regular farmers' markets that show off some of Michigan's best produce, but the water is the main draw.
At its best in the long summer, you can take tours out to the Port Austin Reef Lighthouse by boat, or independently kayak along the coast to see the natural wonder of Turnip Rock.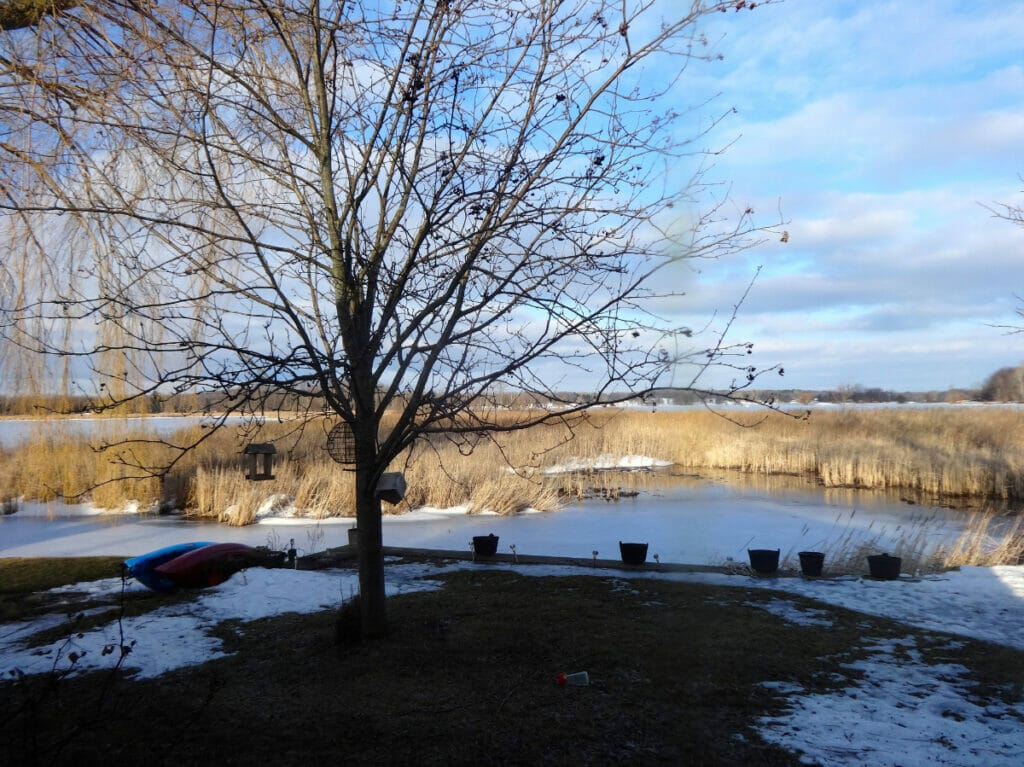 Bigger than some of the other choices on this list, Hillsdale offers more amenities and central attractions than many of the best small towns in Michigan, but with enough historic buildings and wide, open green spaces that it still retains that small-town feeling.
You can enjoy the town's miles of well-maintained trails, downtown restaurants, or head out to the nearby Baw Beese Lake for great boating and fishing.
If you want to mingle small-town living with all-around services and activities, Hillsdale could be for you.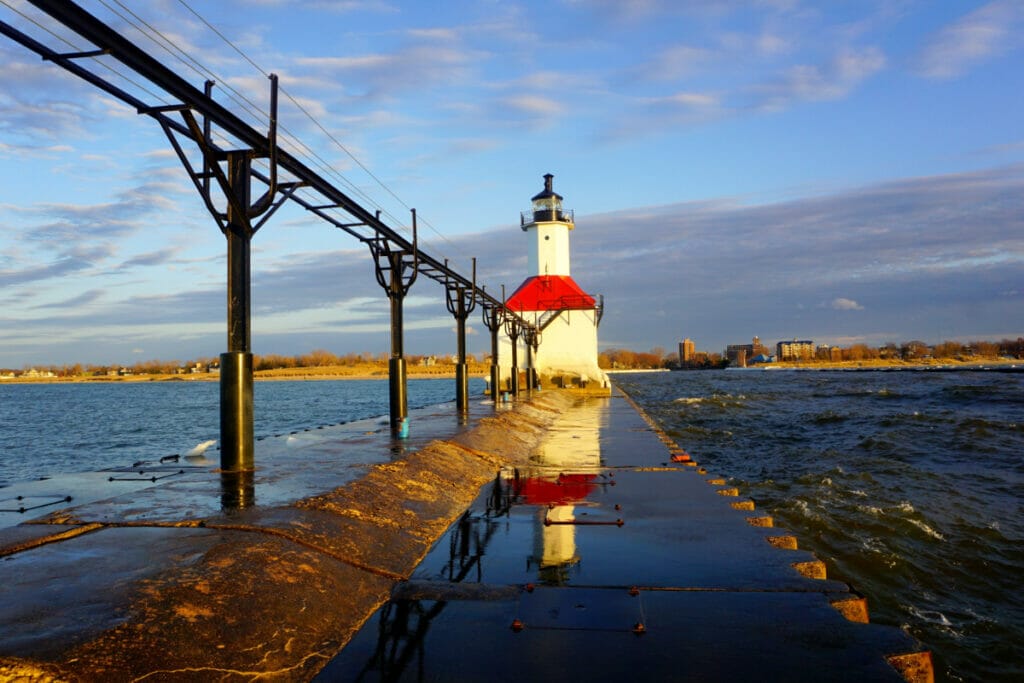 Known locally as St. Joe, this river-mouth town has earned its reputation as the 'Riviera of the Midwest'.
The elegant pier, historic buildings, and pristine beaches come together to make this one of the most beautiful points on Lake Michigan.
You can spend day after day enjoying the summer-warm water and exploring the dunes that rise and fall along the lakeshore, before heading back into town to eat at riverfront restaurants or sample something from one of the local wineries.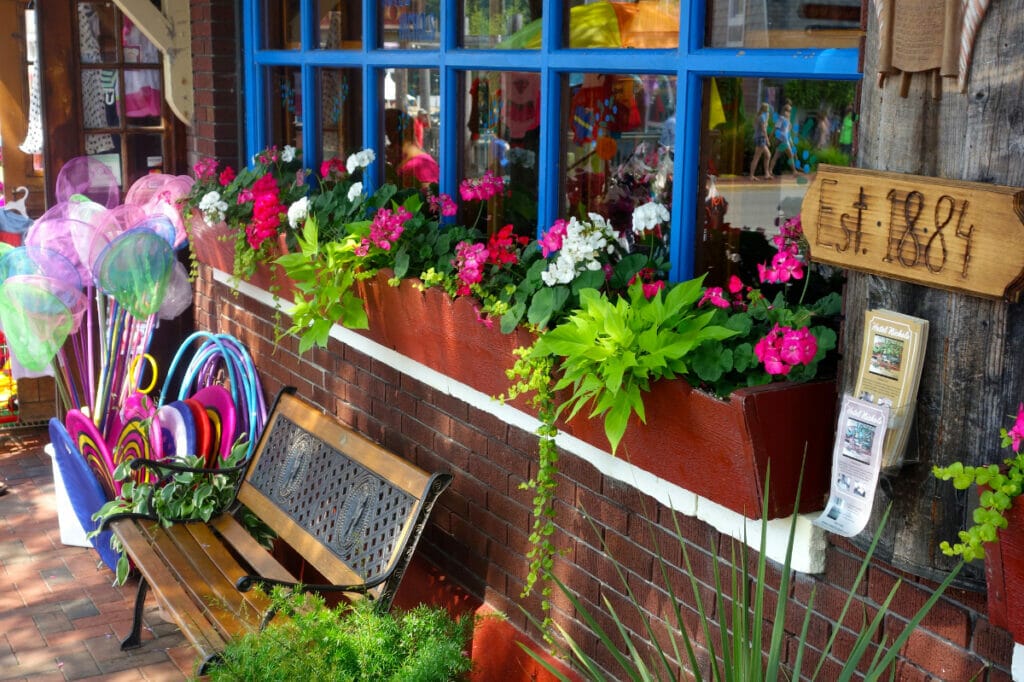 For a little town, South Haven has a lot going on, combining great beaches, and lake activities, and offering access to both the Van Buren and Kal-Haven trails.
This status as a mixing pot of hiking, sailing, and all-around good times has helped turn South Haven from a quiet port town into a thriving tourist destination.
And the town still celebrates its history, with the Michigan Maritime Museum offering an insight into the region's rich past, but even better are the Friends Good Will and Lindy Lou, two historical boats that you can go out on tours on, sailing the lakeshore and getting a real, live feel for the area's history.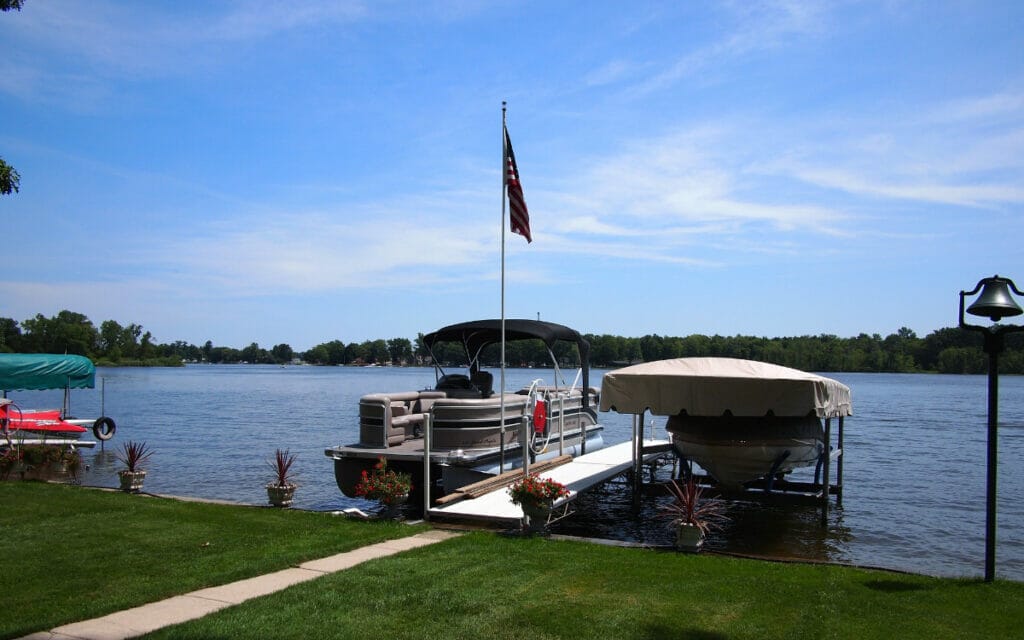 There are a lot of charming, quaint towns in Michigan, but not many are quite as unique as Colon, the 'Magic Capital of the World'.
You can find still find the serene nature and outdoor activities that make Michigan so special, but nowhere else can you find somewhere so obsessed with magic.
Numerous famous magicians are buried in the cemetery, there is the Colon Magic Museum, and every year you get the chance to join in with Magic Camp.
This mix of classic Michigan scenery and quirky culture makes it a great small town to bring a young family to.
You know Copper Harbor is a special place from the first sight of the rugged coastline, coated in forest, punctuated by the historic lighthouse looking out over Lake Superior.
It manages to combine a feeling of history standing still with the rush of outdoor sports, from kayaking to mountain biking, making a dynamic, vibrant town for everybody.
If you yearn for something calmer, meander along well-maintained trails, watching out for the rich wildlife, or just kick back and get yourself a pint at Brickside Brewery, the area's only microbrewery.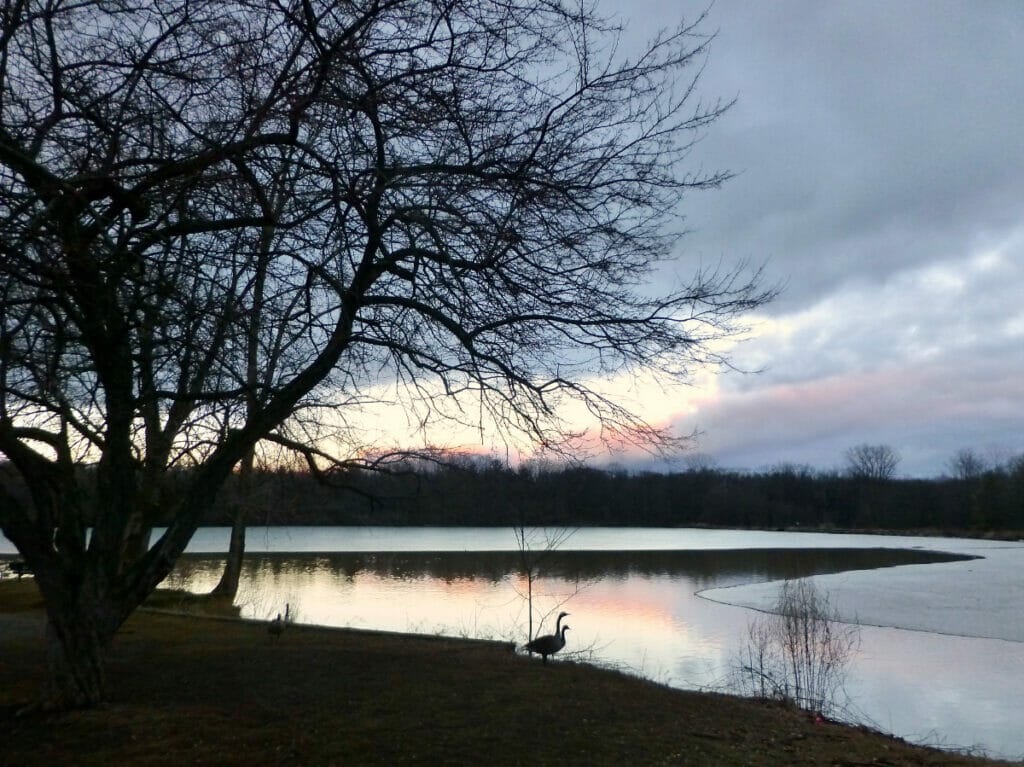 Tecumseh is surrounded by greenery.
The 13 parks that cover the town are laced through with trails and broadways that let visitors soak themselves in over 300 acres of prime nature, following meandering streams, and looking out for the wildlife that thrives here.
In the center of all of this is the charming downtown, full of historic buildings that contain a series of unique stores, locally owned restaurants, and delicious wineries.
It's the perfect mix of thriving town life and tranquil nature.
You shouldn't always judge a town by its name, but you can here.
Situated on the shore of Lake Superior, it's a heaven for outdoor life, whether that's the fine fishing, abundant hunting, or the miles of trails that extend out into the Tahquamenon Falls State Park.
At night, the shoreline can be even more special.
Go out and search for Yooperlites, fluorescent glowing rocks that self-illuminate a bright orange.
You can only find them in Michigan, and the beaches around paradise are one of the best places to spot these magic-seeming stones.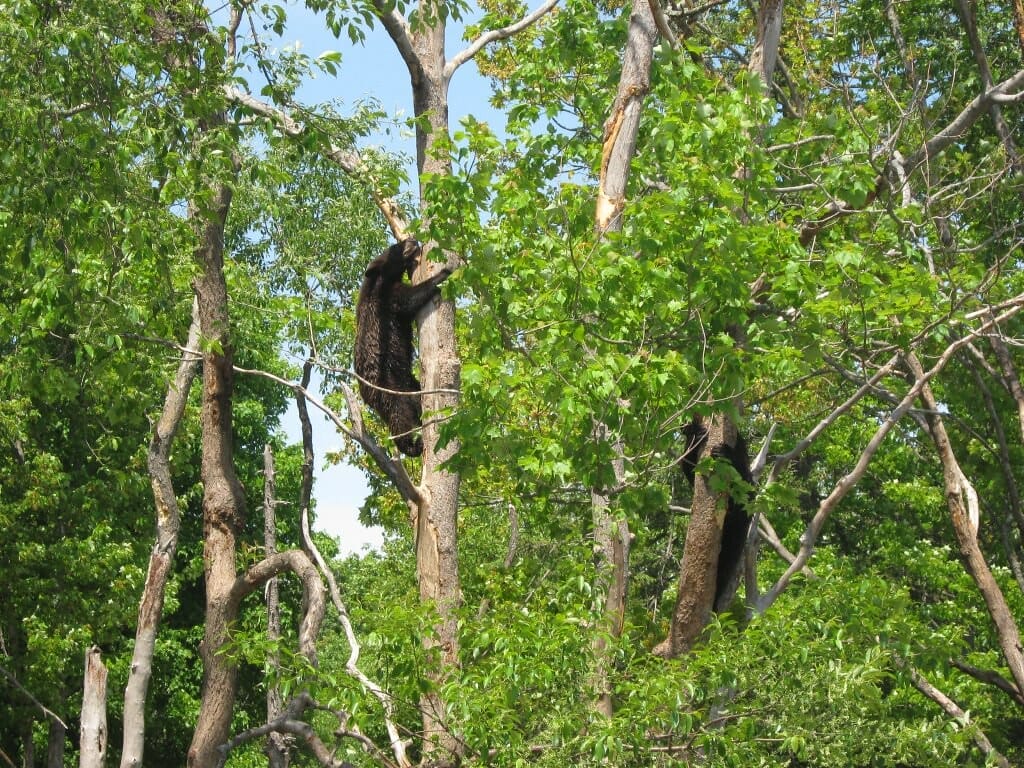 This calm little spot is one of the best little towns in Michigan to sample a quieter pace of life.
It is surrounded by some of the most pristine nature in America, a rich tapestry of water, woodland, and, more surprisingly, moose.
It's known as the Moose Capital of Michigan due to the free-ranging herd that lives around here. the town's the perfect place to stay in authentic accommodation in historic buildings, eat locally produced food, and see these iconic animals roaming through perfect wilderness.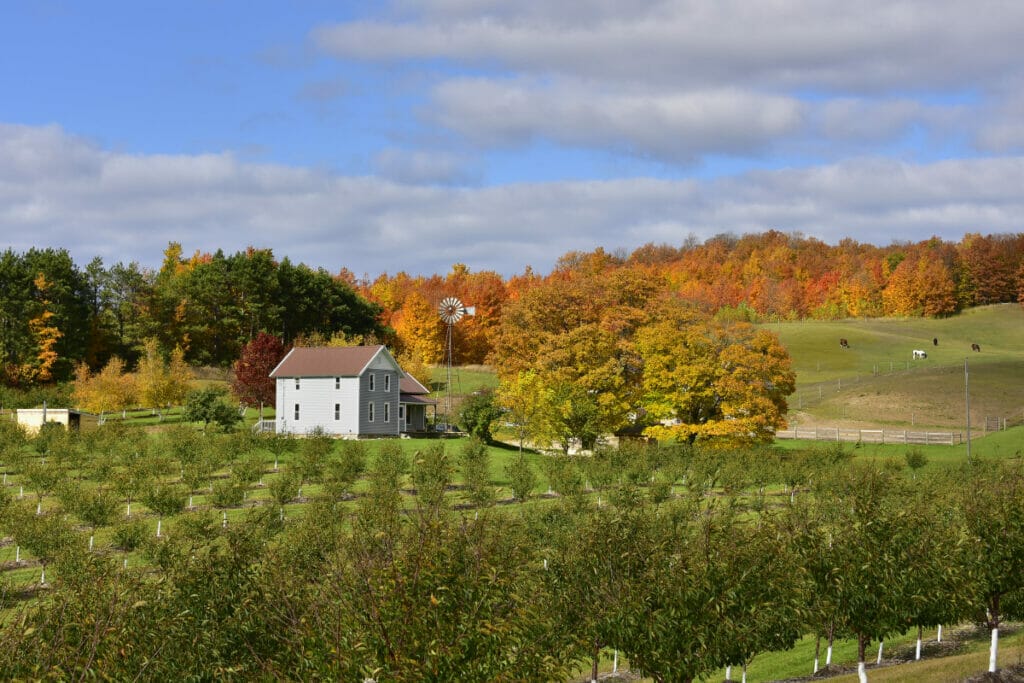 This quiet part of northern Michigan is lovely all year round; a mix of colorful buildings, charming coastline, and mile after mile of trails and open nature to enjoy, but it's in the fall that it is at its best.
After the summer season of water sports and hiking fades, the town turns to every shade of Fall, trees painting the shoreline amber and gold.
The wineries of the area begin to harvest the grapes and you can explore the vineyards on tours, or just grab a bottle of last year's vintage and watch this quiet corner of the world go by.
14. Traverse City: quaint towns in Michigan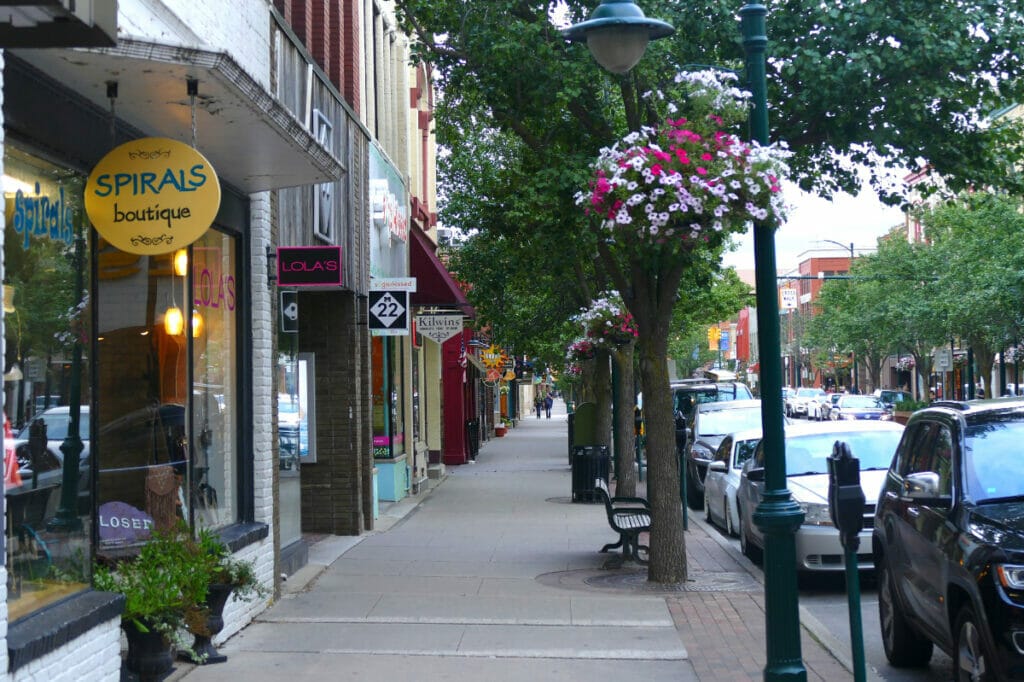 Traverse City is a little bigger than some of the other towns here, with around 15,000 people but its mix of surrounding countryside and lakeside views means that it always feels open, calm.
It's increasingly a haven for wine enthusiasts, drawn in by the local vineyards (the award-winning Chateau Chantal Winery in particular is worth the drive out).
Its combination of beaches, award-winning restaurants, four-season adventure sports, and pristine nature make it one of the best small towns in Michigan to live in.
15. Petoskey: small towns or cities in Michigan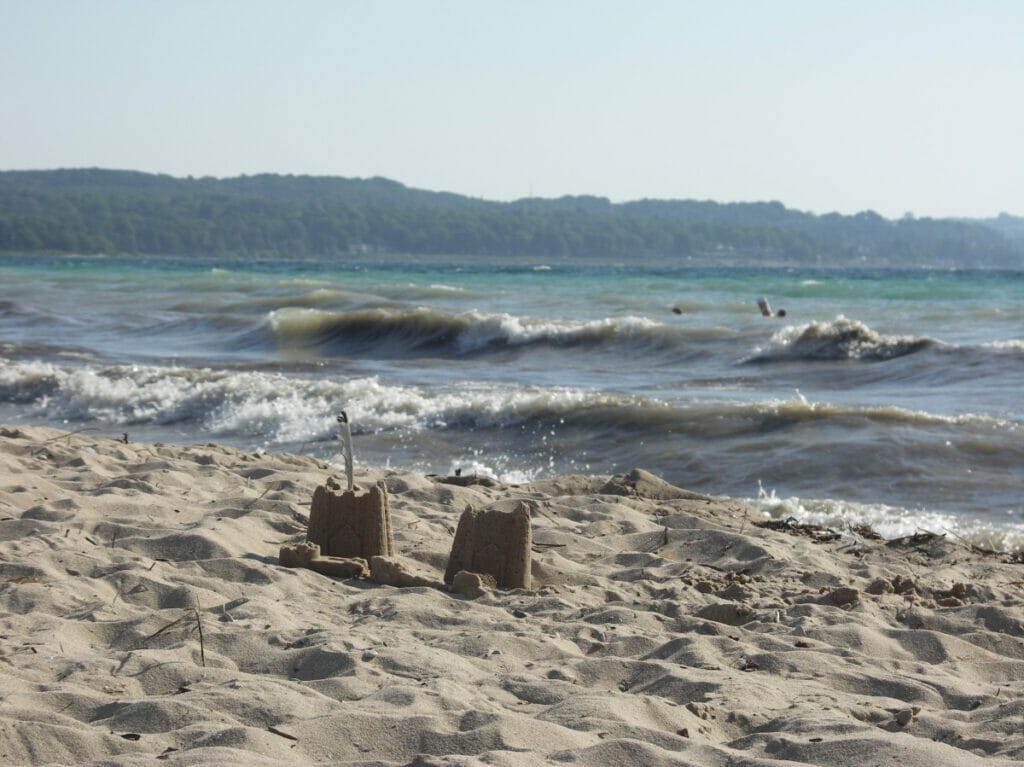 Just over an hour's drive along the coast from Traverse City, you can find the charming little lakeside town of Petoskey.
Smaller than its neighbor, it's a slightly steadier pace of life, full of historic buildings and nature trails.
But there's still the same high quality of restaurants (check out Pour Kitchen and their arty plates using artisanal local ingredients) and where Traverse City has its wineries, Petoskey adds a few distilleries into the mix.
If you're looking for the perfect nightcap, try a whiskey from Mammoth Distilling, or even better, take a tour of the in-town distillery and tasting room.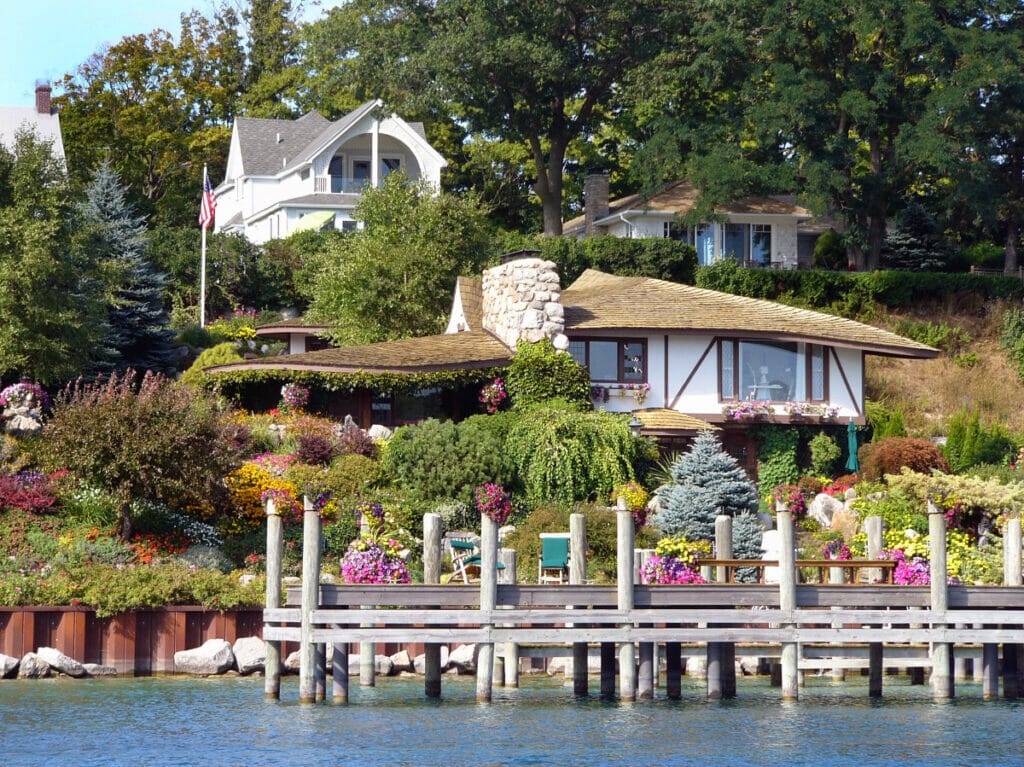 Charlevoix is known as one of the best little towns in Michigan, even earning the nickname 'Charlevoix the Beautiful', and you can see why.
Between the tree-lined lakeshores, the stretching, deep blue water of its harbor, and the impressive buildings of the town, it's a destination that you won't forget in a hurry.
It's made even more distinctive by the 27 'Hobbit Houses' that are famous here.
Made by the architect Earl Young, these mushroom-esque buildings add a touch of otherworldly charm to the mix of easy-living lifestyle and sports-focused activities that dominate the town.
This waterfront town sits right on the Canadian border and its remote northern location means that it is immersed in some of the best landscapes Michigan has to offer.
Lush forests stretch for miles, bordered by rugged coastlines that are watched over by historic lighthouses.
All of this comes together to make it an outdoor enthusiast's dream town, with prime hiking, fishing, and the chance to kayak along the St Mary's River.
If you want to explore in a little more comfort, treat yourself to one of the boat tours that guide you around the town's gorgeous coastline.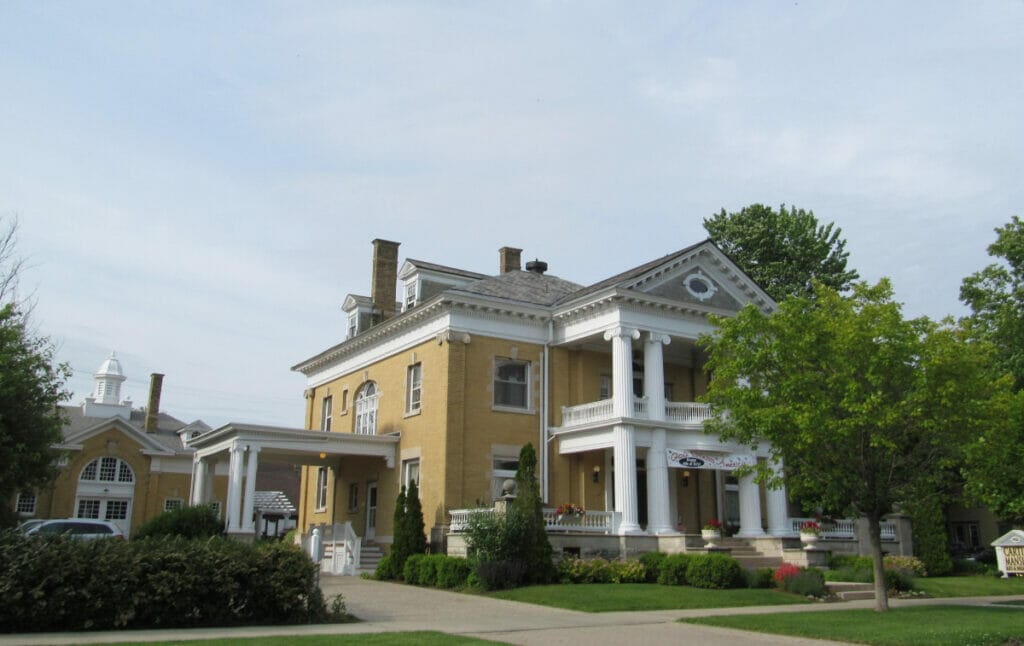 Nestled on the coast of Lake Michigan, Ludington combines family-friendly activities such as the Sandcastles Children's Museum and mini-golf with historic must-see destinations like the two lighthouses that offer horizon-spanning views out over the lake.
From here, you can watch the massive bulk of the S.S. Badger Carferry shepherd its passengers over the water, looking more like it's setting off on a historic trans-Atlantic voyage than just its regular commute over the lake.
When you're here, no trip is complete without stopping in to eat at the iconic 1940s-style Old Hamlin restaurant, some old-school charm in this still-thriving town.
19. Saugatuck: Michigan small towns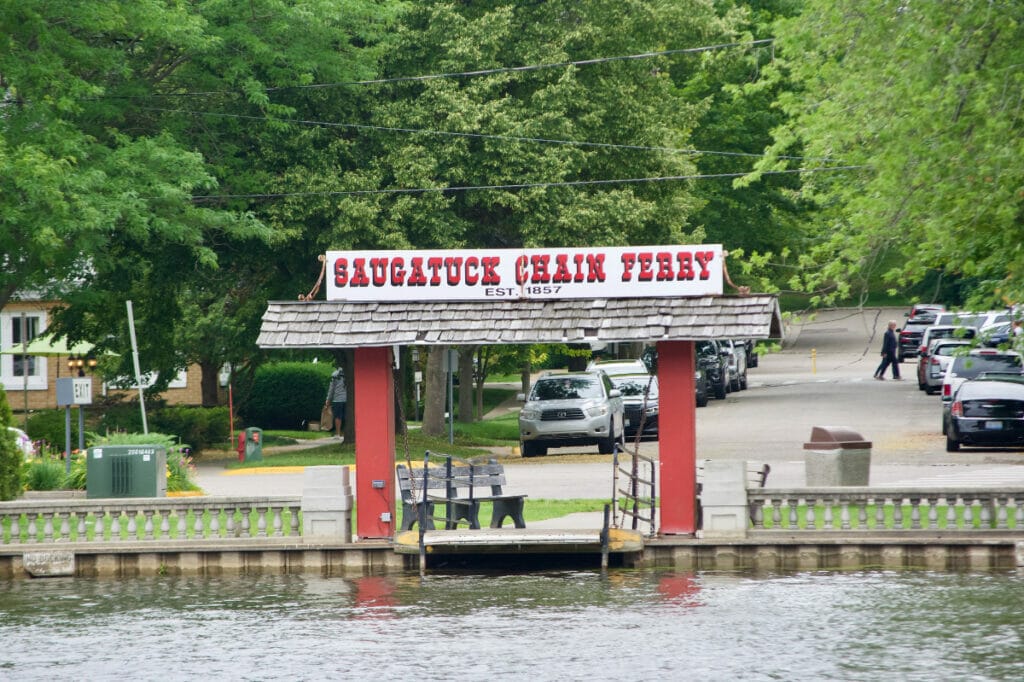 Saugatuck markets itself as 'your ultimate escape', and it's easy to see why.
It's bordered by the waters of Lake Michigan, the Kalamazoo River, and the Kalamazoo Lake, making it feel like you're sheltered away from the bustle of the outside world.
It's home to a crowd of artists and creatives that have been drawn here by the beauty and calm since the 1800s, creating a small town that is rich with culture.
Meander the quiet streets, stopping into galleries and exhibition spaces like the Saugatuck Center for the Arts, or get out on the water, soaking in the calm.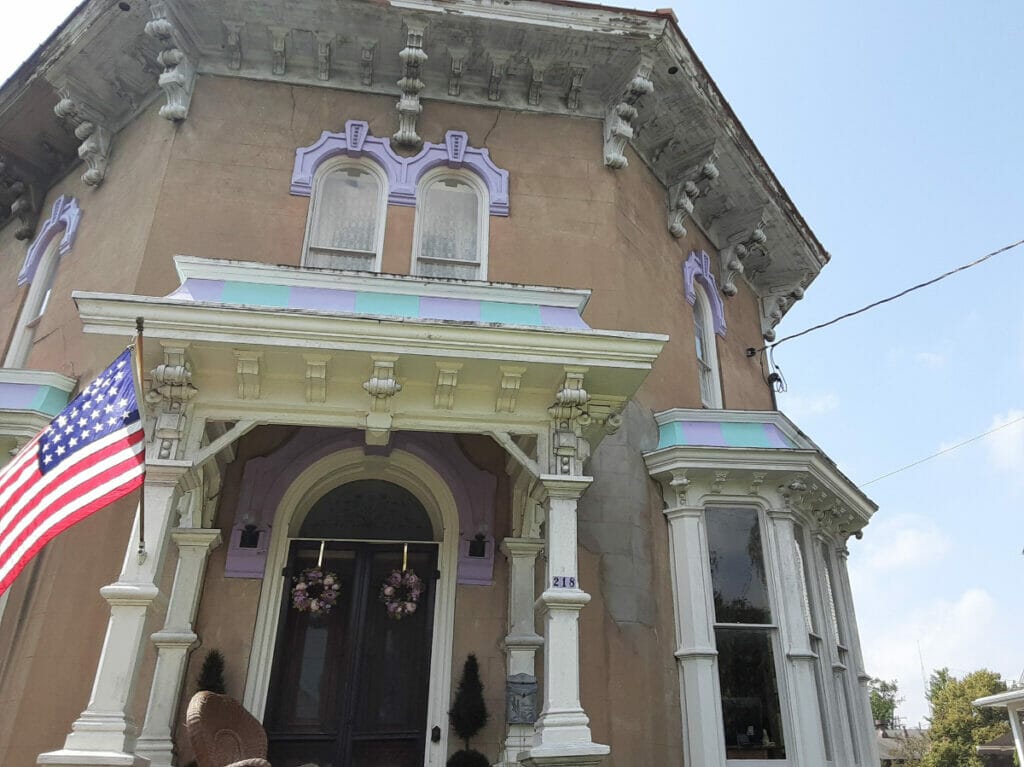 No small town is complete without a few historic buildings to bring some old-world charm to things, but Marshall is full of them.
The Marshall historic District is recognized nationally for its near-perfectly preserved examples of 19th and 20th-century buildings and original street plan, making a day or two here feel like stepping back into an older, but still thriving world.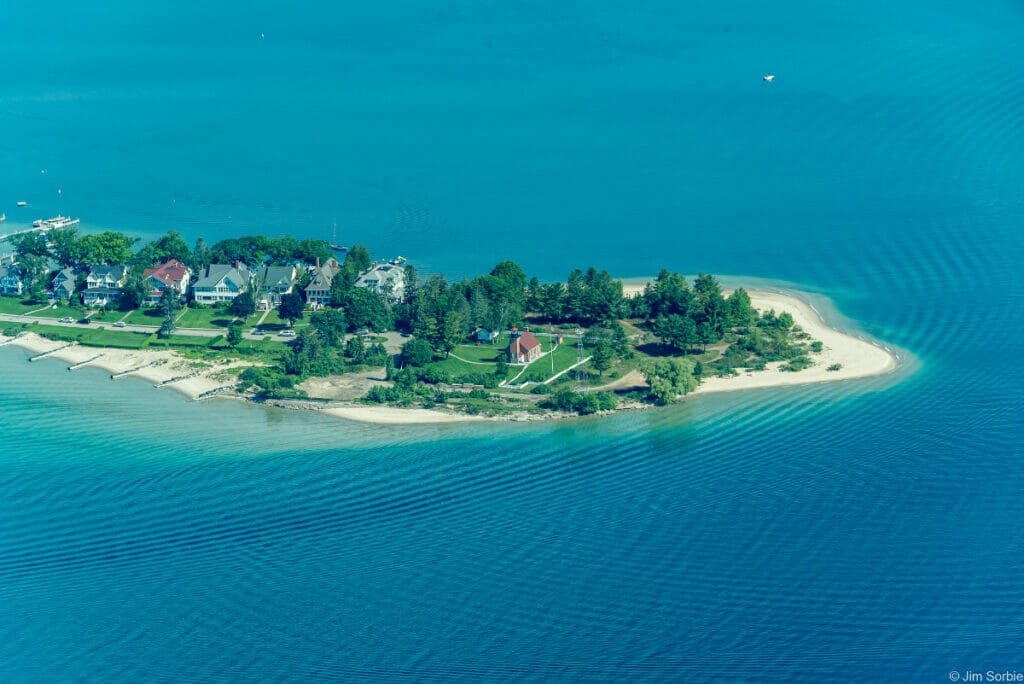 Of course, the Great Lakes are known for their boating, but nowhere has it better than Harbor Springs.
It's the deepest freshwater harbor in the area, making it a paradise for all maritime enthusiasts.
Stepping back from the water, this trendy town is a charming mix of galleries, local stores, and harbor-side restaurants serving up some of the region's freshest seafood.
If in doubt, go for Stafford's Pier Restaurant, and eat delicious seafood sitting right on the pier, looking out over the moored boats, pristine beaches, and stretching open water, taking in everything this beautiful town has to offer.
Hey! Want to learn more about the best small towns in America? Check out these articles!
Pin for Later!
Get the All-American Travel Secrets!
Don't miss out on America's hidden gems!