With our days becoming more hectic than ever, the thought of visiting a peaceful and charming small town in North Dakota surrounded by fresh air and nature seems like a great idea.
And what better place than North Dakota to see some of the most beautiful and untouched places?
There's more to North Dakota than just lakes and wild buffalo.
The state is home to several beautiful places that are well-known for their unique history and culture.
The state still has a great deal of history and culture with a rich Native American history.
We have curated a list of the best small towns in North Dakota that won't fail to charm you completely!
If you're looking to enjoy some quiet time amidst the most beautiful things that nature has to offer, you shouldn't miss these quaint towns in North Dakota.
1. Bottineau: cute towns in North Dakota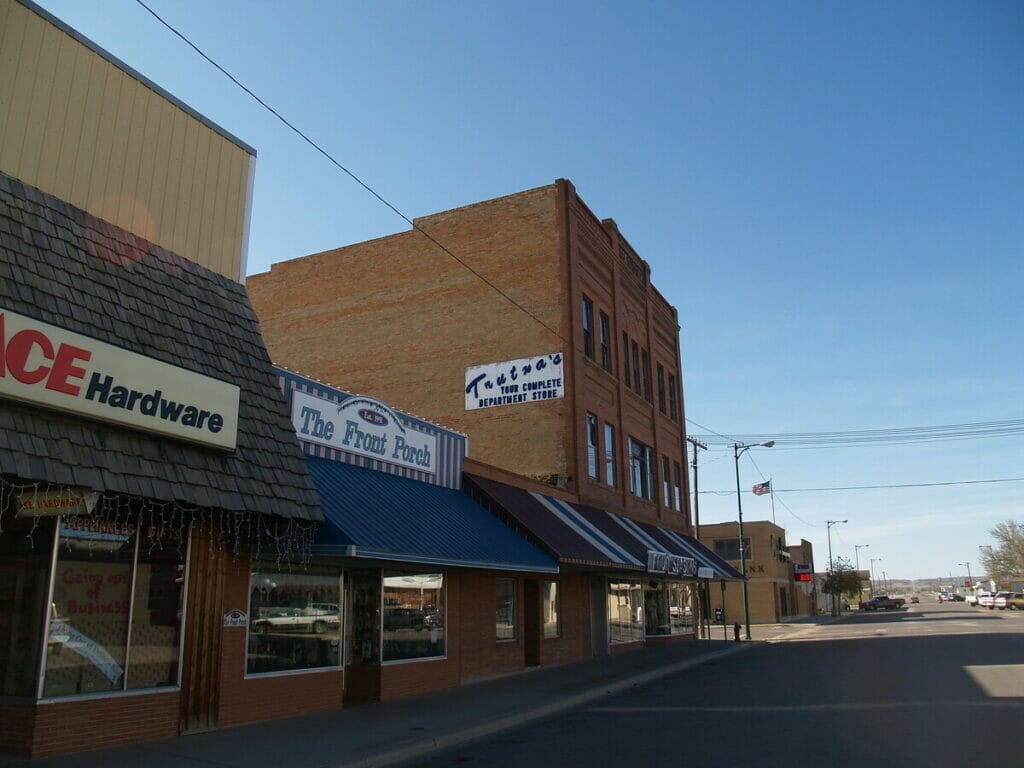 Bottineau, popularly known as a natural paradise, is one of the best small towns in North Dakota.
The hamlet is surrounded by what appears to be endless nature, being located on the sloping hills close to the magnificent Lake Metigoshe.
The area's diverse wildlife includes ducks, geese, deer, and moose.
It is a popular spot for hikers who stop for a picture with Tommy the Turtle, the town's symbol, who stands 26 feet tall before climbing the hills.
You might think that this is all there is to Bottineau but it has so much more to offer, from boating, fishing, and water skiing in the summers to snowboarding in the winter.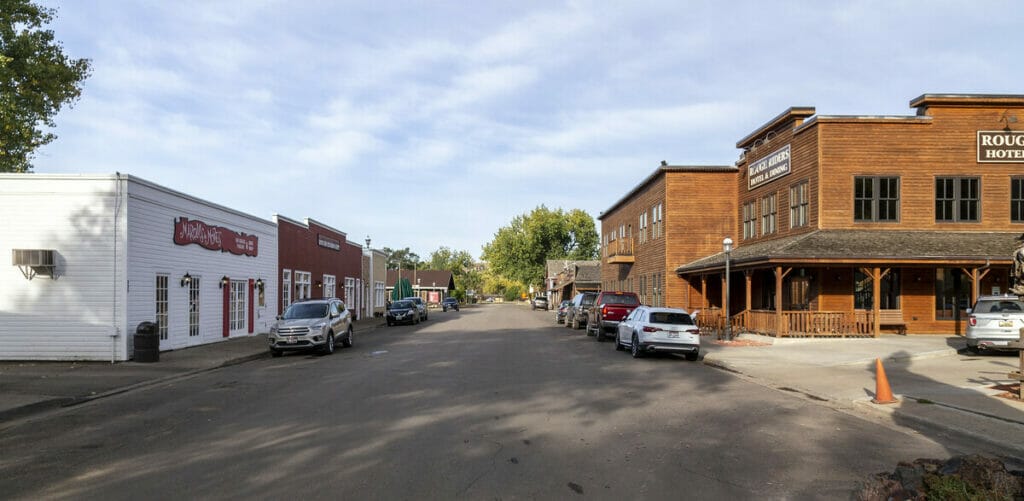 Surrounded by breathtaking nature, Medora is a part of the impressive Theodore Roosevelt National Park.
While Medora is a very small town, the list of things to do here is by no means short.
You can enjoy learning about the rich history of Chateau de Mores, which was once owned by the town's founding father.
This old, historic site filled with some of the most colorful flora and fauna, makes for a great picnic spot with your partner.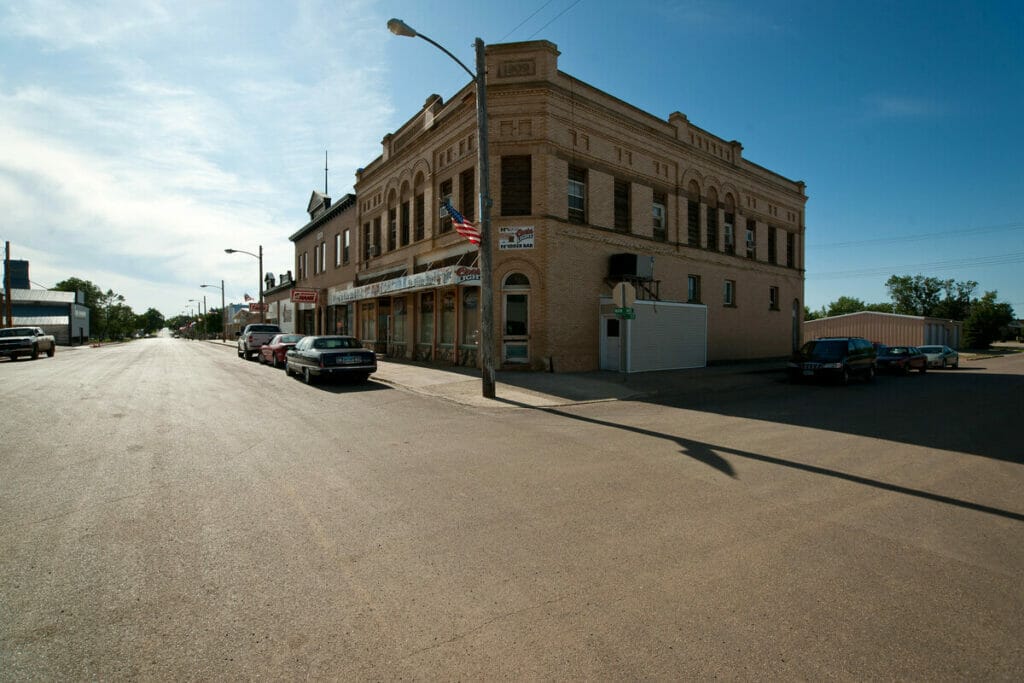 New Salem, which was established in the late nineteenth century, has an interesting charm.
The local Lion's Club constructed a 38-foot Holstein cow in the 1970s.
Salem Sue, an ode to the region's diligent dairymen, is entirely made of fiberglass. Tourists love to stop and take in the views of this magnificent cow.
New Salem is the best small town in North Dakota to live in, especially for retirees, because of its relaxed pace and stunning surroundings.
After all, who doesn't like spending the morning in beautiful parks and then having fun with friends at a show like the Cow Town Hoe Down?
Additionally, the town has a lot of interesting history which you can learn from the multiple museums in the town.
4. Jud: charming towns in Montana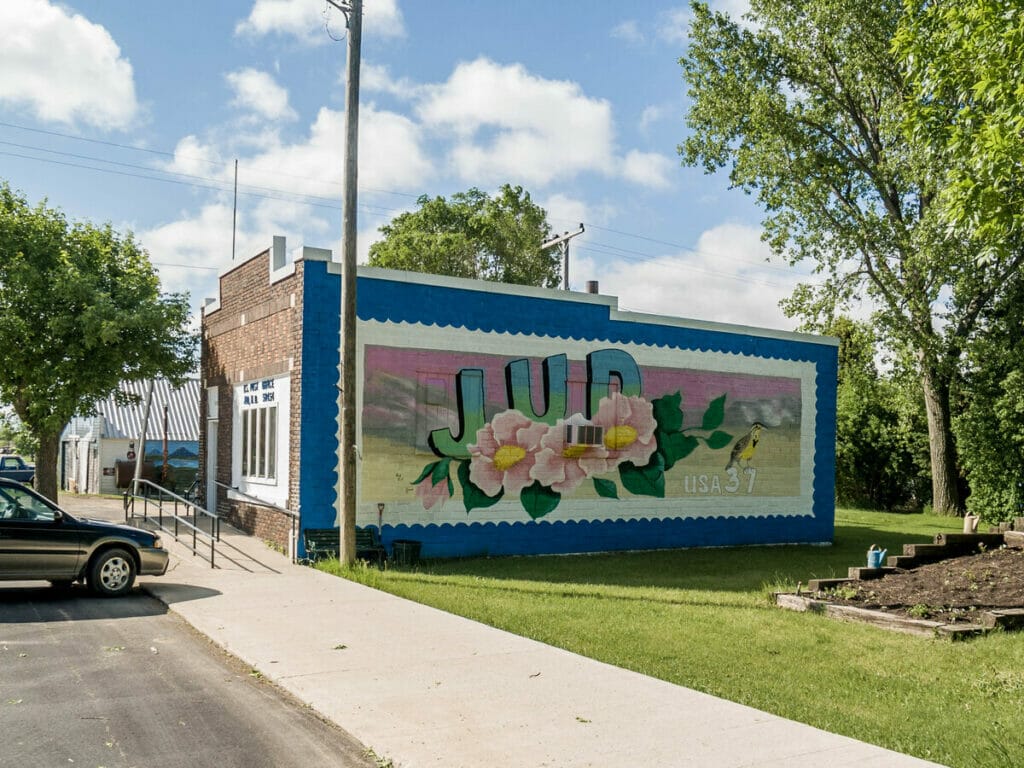 Jud is another one of the best little towns in North Dakota that has some of the most picturesque views.
Every structure in this town is renowned for having an exquisite painting on the tower.
This has developed such a lovely atmosphere in this town that you won't believe it unless you experience it yourself.
The lovely town of Jud is covered in images of cottages, breathtaking landscapes, cartoon figures, and patriotic moments, making it feel as though you are strolling through an art gallery.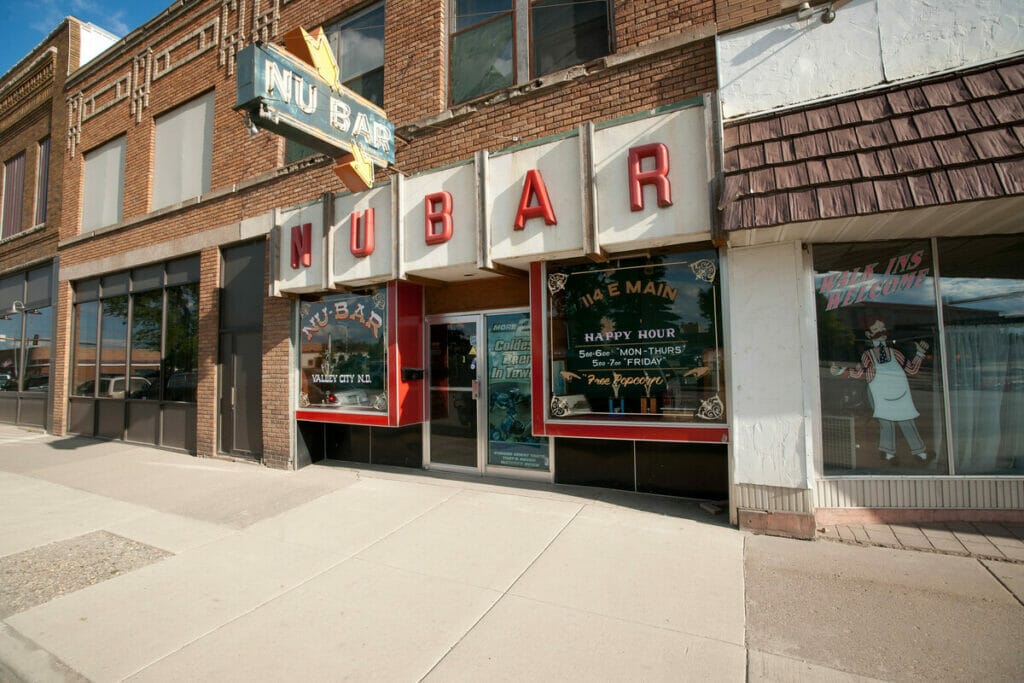 Want one of the most quaint towns in North Dakota?
Along the Sheyenne River's banks is the lovely Valley City.
You should definitely visit this place if you are a fan of bridges.
There are 11 ancient bridges in the town, with the Wooden Valley City State University bridge being the most well-known.
All the bridges here serve as a landmark for civil engineers as they highlight some of the best ancient architecture.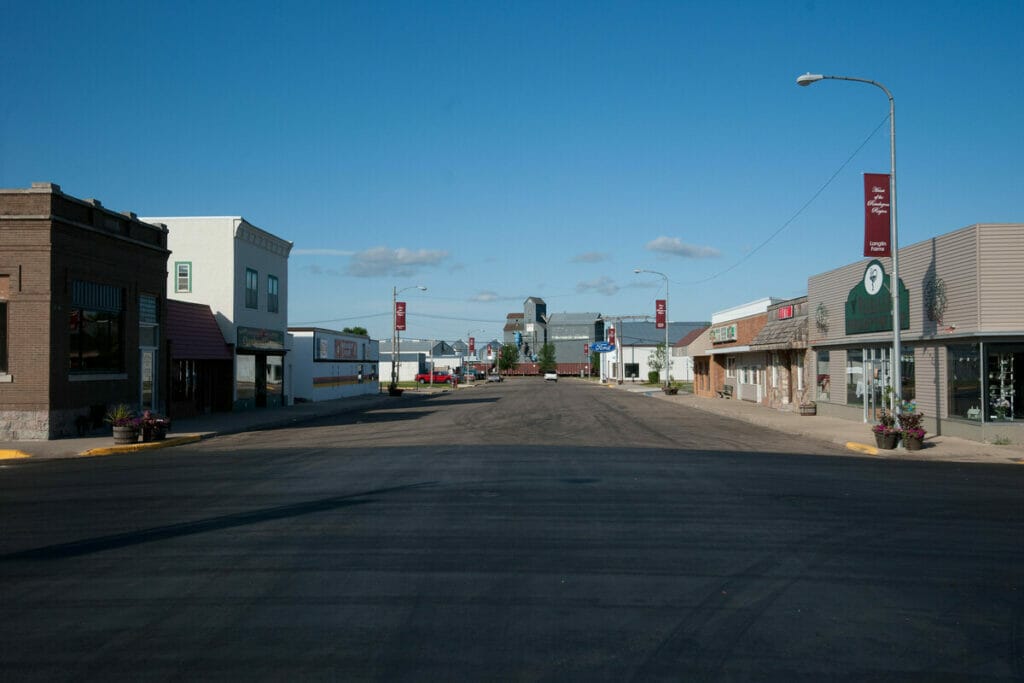 Walhalla, the second oldest town in North Dakota, is a quaint little village that is ideal for history buffs.
It is the perfect place to learn about the history of the whole area.
Along with its numerous old structures and miles of wildlife-filled trails, Walhalla is well-known for its historically significant monuments.
The Pembina River adds to the beauty of this village as tourists enjoy bicycling, hiking, horseback riding, and tubing around its banks.
If you are like me and like to camp in the wilderness, you will definitely enjoy the thrilling experience at Tetrault Woods State Forest.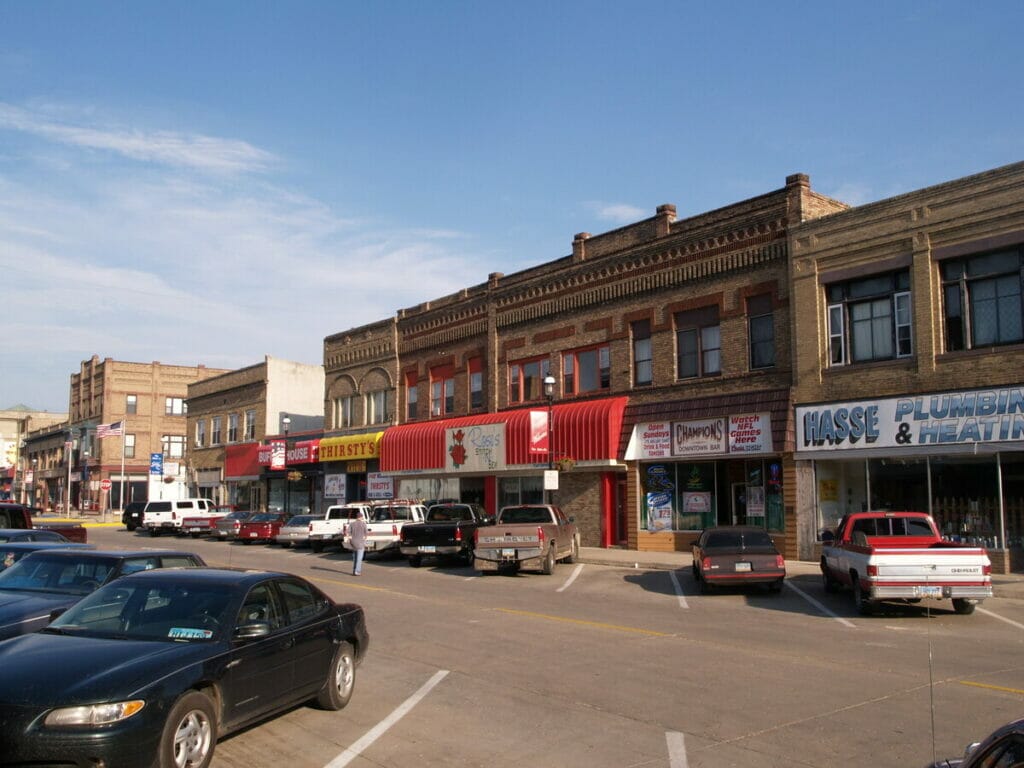 Devils Lake is a beautiful town that engulfs a 160,000-acre eponymous lake and is renowned for record-breaking fish catches.
It is a veritable refuge for both fishermen and sports enthusiasts with a wide range of outdoor activities.
The Lake Region Heritage Center, located in the charming, stroll-worthy downtown, disseminates information on the pioneer-era life and culture of the town.
Alternatively, if you are a nature lover, you will enjoy a stroll down Graham Island, which is a natural picturesque paradise for bird-watchers and hikers.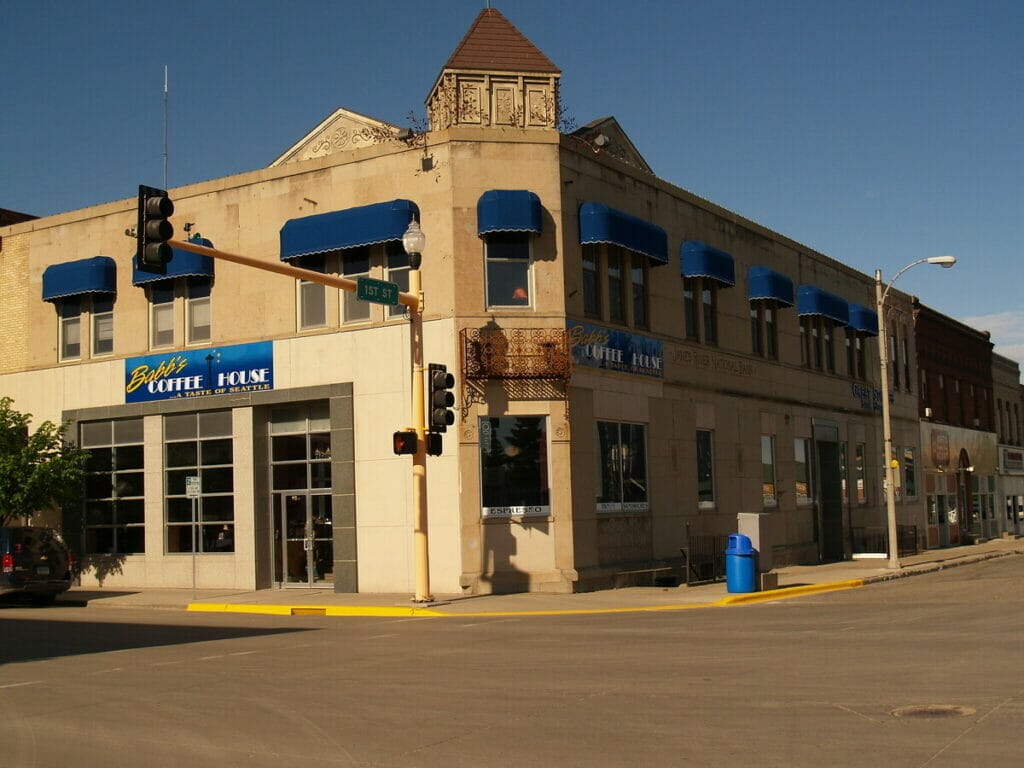 Jamestown is popularly known as the "Pride of the Prairie," being established in 1872, halfway between Fargo and Bismarck.
It retains a cozy small-town feel and has numerous historic structures and attractions.
Jamestown was home to Louis L'Amour Writer's Shack, the well-known author who was born in 1908 and once lived in the recreated prairie village.
It also has a 26-foot-tall Buffalo Monument, which symbolizes the significance of the animal to the area.
Hatton and Garfield Township was founded in the late nineteenth century by brave pioneers and is one of the best small towns in North Dakota.
There are currently less than 1,000 people living in what was formerly a trading post.
The most well-known inhabitant was Carl Ben Eielson.
He accomplished the first aerial crossing of the North and South Poles in 1928.
It has a very colorful history, and the lush green surroundings are just a cherry on top.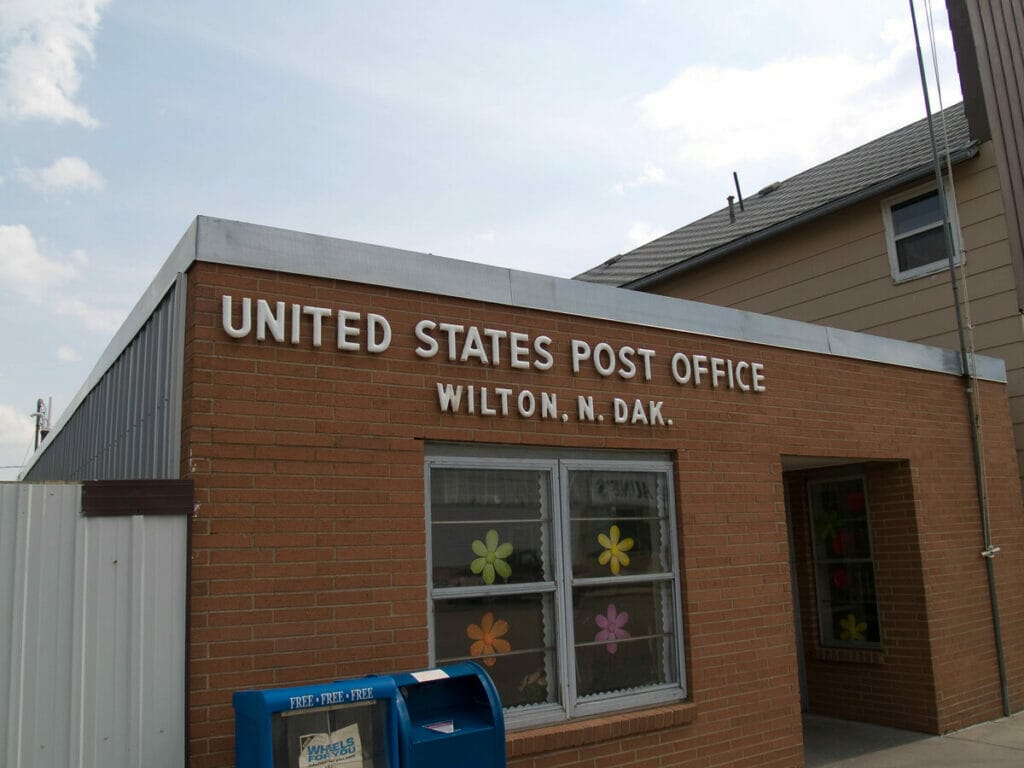 Wilton, which was primarily settled by Ukrainian immigrants in the early 20th century, is a significant part of North Dakota's cultural legacy.
It is surrounded by some very beautiful natural attractions, including lake New John's, Heckers, and the Missouri River.
The town's 800 residents take pride in its hospitality and friendliness towards all the tourists.
With a population of only 17 people, this small village would undoubtedly be one where everyone knows everyone.
It was established in 1883 and is situated in Cass County.
You can't miss the small-town charm when you visit this town!
It is perfect for a romantic getaway as you take in the fresh air while sitting on a farm surrounded by animals.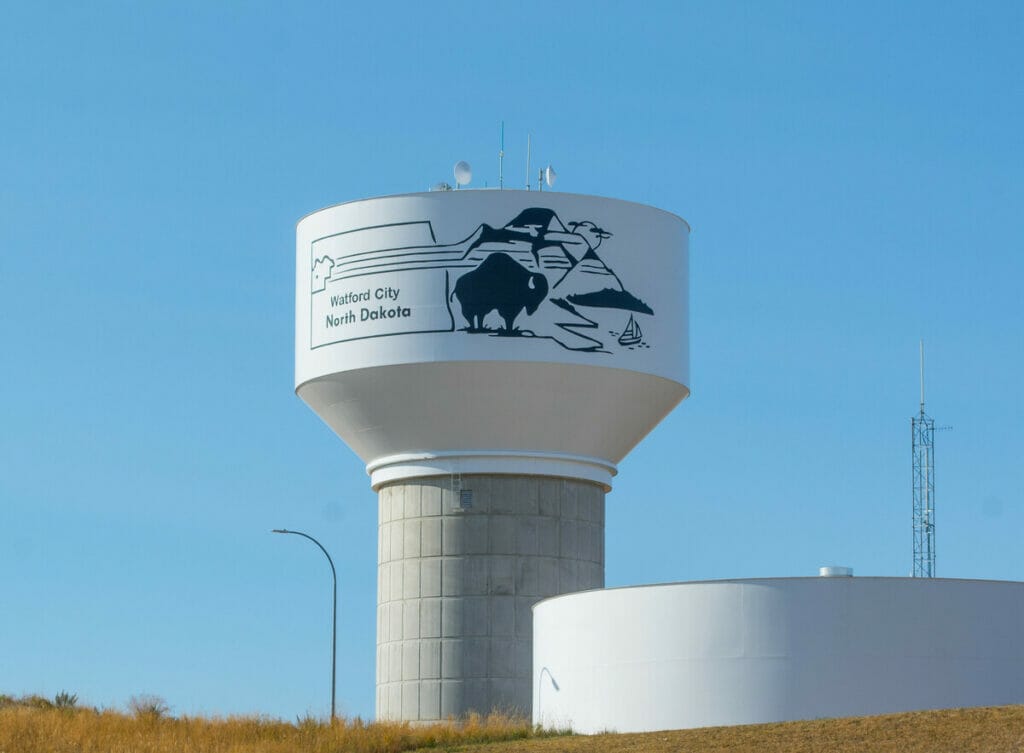 These towns are the hub for the state's creative and sustainable energy belt in western North Dakota.
You can learn about Native American history from Fort Buford State Historic Site.
It is lovely to meander through the town and visit local stores for some great clothes.
Don't miss out on the craft beers of the area when you're in town.
They're simply exquisite!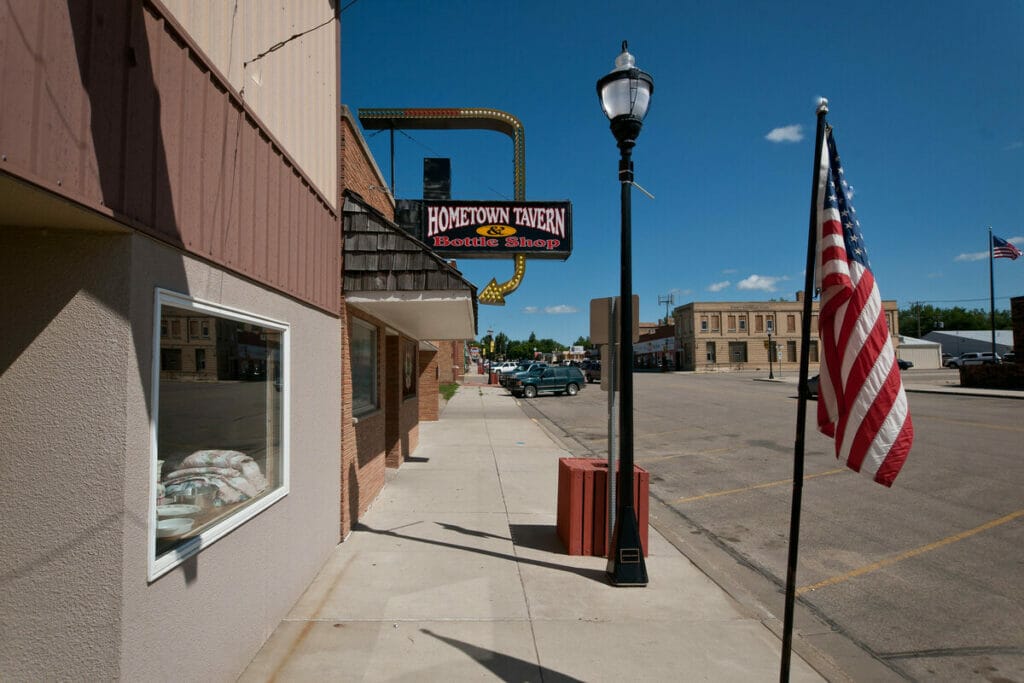 Garrison, which picturesquely borders Lake Sakakawea, is a treasure of natural bounty for passionate outdoor enthusiasts.
One of the biggest man-made lakes in the nation, Lake Sakakawea is well known for its abundant pike, walleye, and smallmouth bass catches.
Garrison's historically stunning downtown will delight all culture enthusiasts.
The Dickens Village Festival, which takes place over the holiday season, takes visitors back in time to Christmas in the Victorian era, filled with parades of horse-drawn carriages and costumed figures.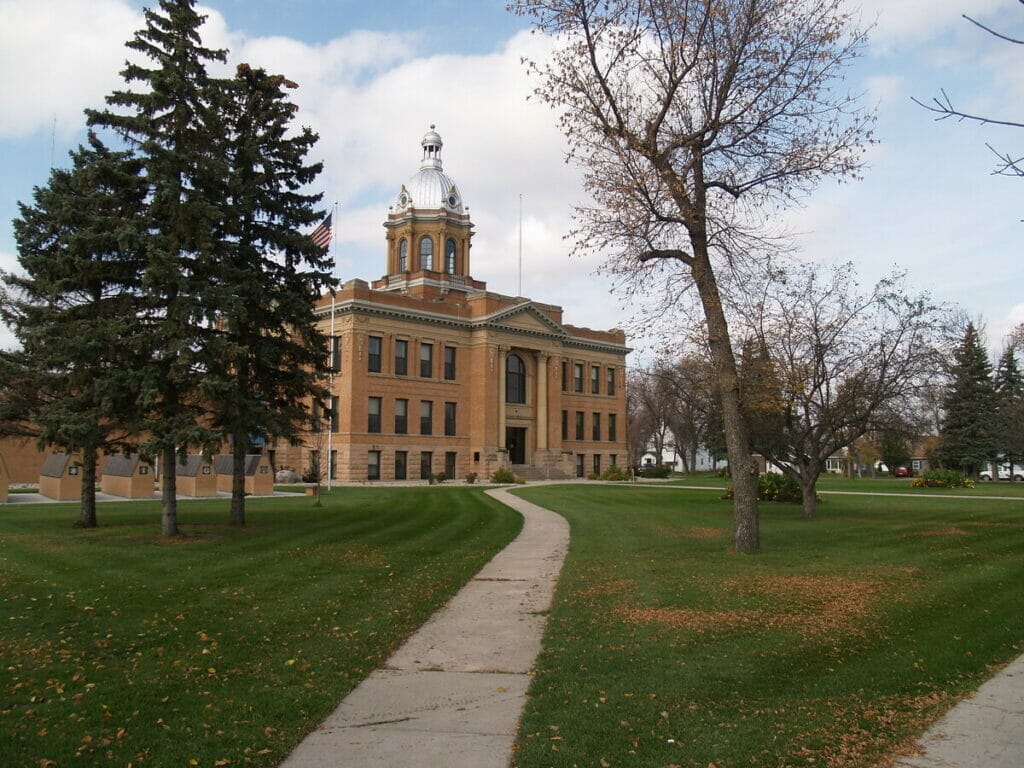 Hillsboro may be the perfect definition of a small town in North Dakota that first appeared in the 1860s and was based entirely on hospitality.
Many villages ignored James J. Hill because of his scruffy appearance as he traveled the area scouting for his new railroad.
However, they embraced him in what would be known as Hillsboro.
Many people travel there for the weekend to lodge at a B&B and unwind.
The coffee here is wonderful, the conversation is always lively, and Hillsboro's leisurely pace of life is simple to adapt to.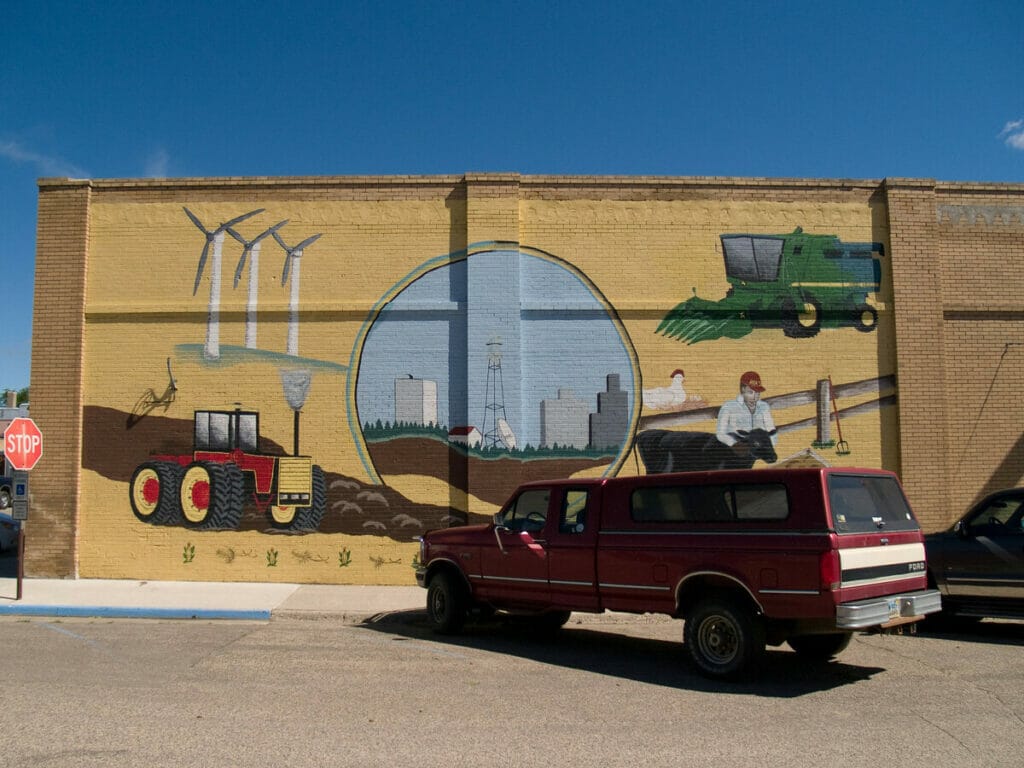 Edgeley houses some of the biggest wind farms in the state and is one of the best small towns or cities in North Dakota.
This town, which has less than 700 residents, is an important agricultural and community center.
There are currently 41 turbines in the horizon, all of which are remarkably serene.
If you travel in the summer, you must visit the Lions Weaver Memorial Park, which was built entirely by the locals, and enjoy the SummerFest Festival there.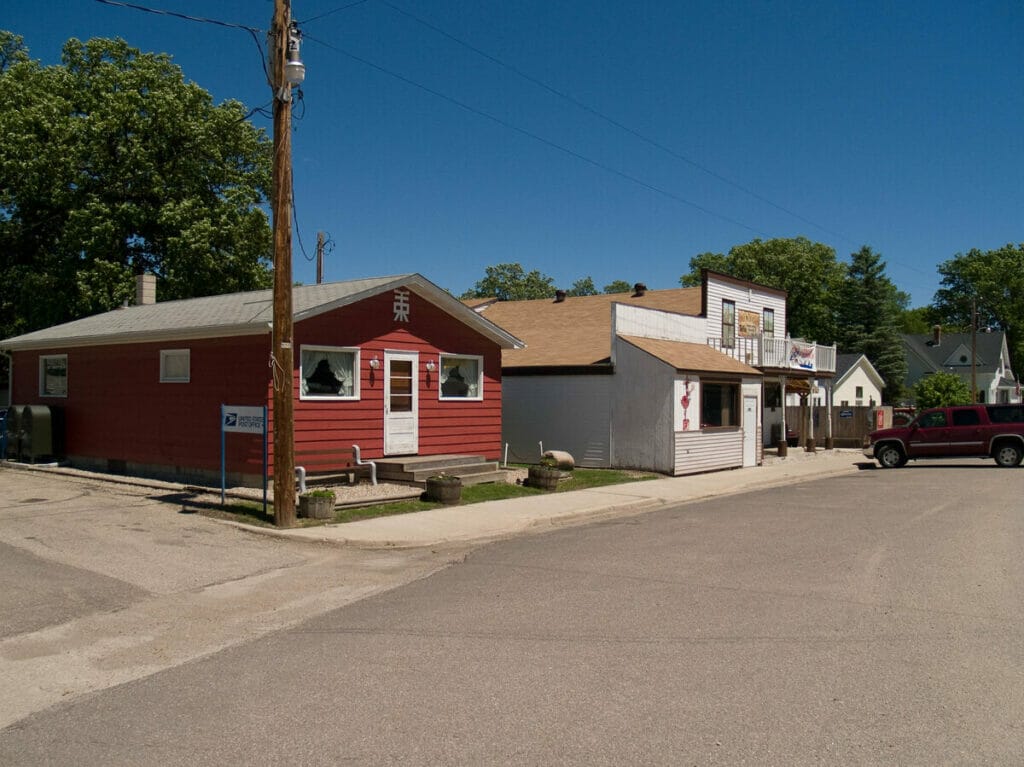 If you are a history buff, this place is going to be nothing less than heaven for you.
The Fort Ransom State Park, which was established in the 1860s as a military outpost to assist new settlers, allows you to see the original homesteads.
The park offers cross-country skiing, snowmobiling, hiking, and other activities depending on the season.
The town holds Sodbuster Days twice a year, which is a two-week living history festival that celebrates the pioneering spirit of its forefathers.
The Sheyenne Valley Arts and Crafts Festival, which showcases rural southeast Asian artists and culture, is also a favorite among North Dakotans.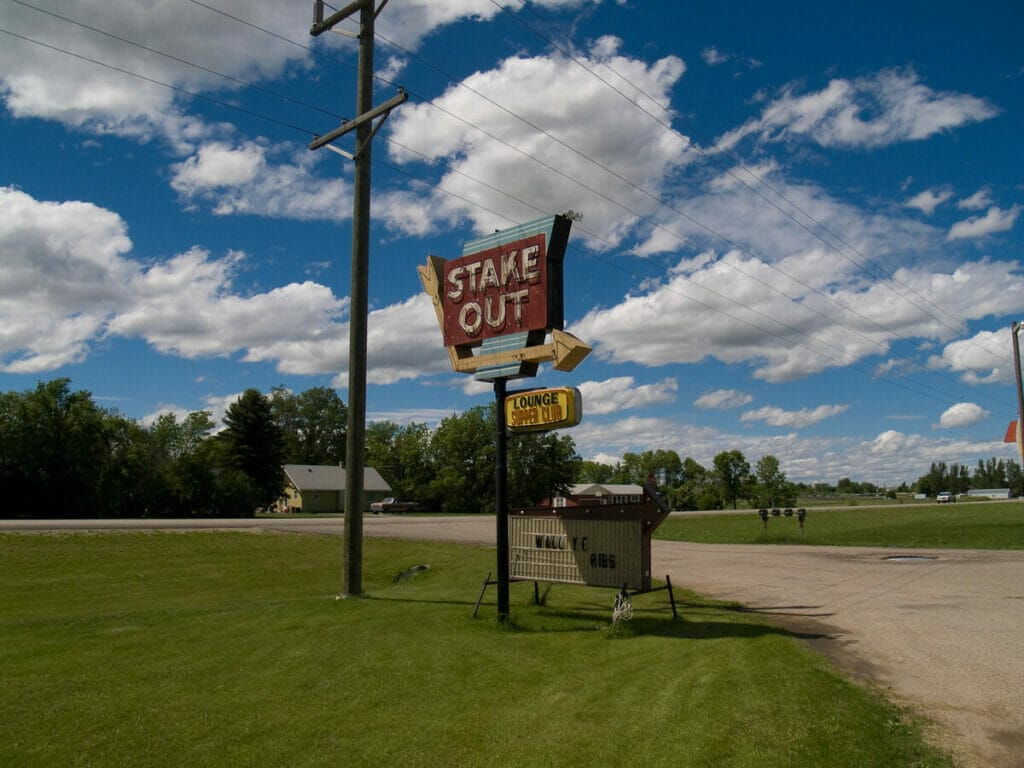 Lisbon, which served as a port city for the Northern Pacific Railroad in the 19th century, is a lovely tribute to that era's lifestyle and a North Dakota small town to marvel at.
You can see the Lisbon Opera house and other historic buildings as you stroll through this historic town built in 1889.
There is more to this region than simply history.
The clean air is exhilarating, and nature lovers enjoy the local fauna, birding, and the overall "outdoorsiness."
It houses the Prairiewood Winery that serves excellent wine.
For some breathtaking views of Mother Nature, make sure to go to the National Grasslands Recreation area, a park spanning over 70,000 acres.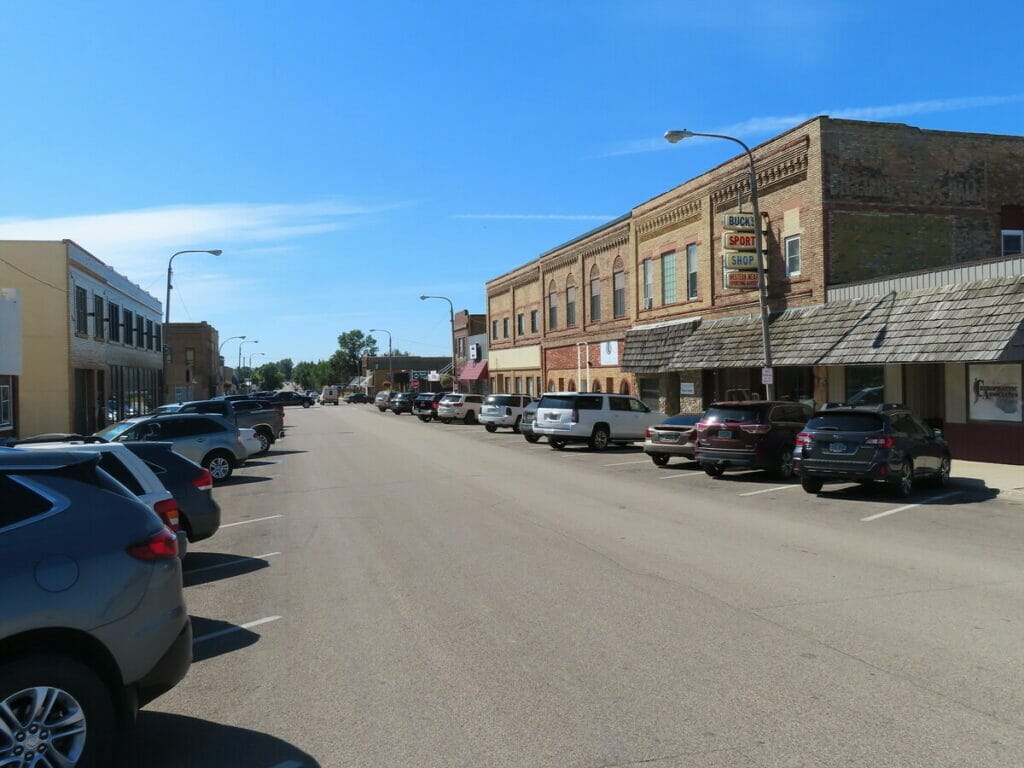 If you've ever wished to stand at the geographic center of North America, you must visit Rugby.
Here, you can find a 21-foot-tall monument that has been in the town since 1931.
Rugby offers a variety of entertaining and educational attractions if you enjoy history.
Visit the Prairie Village & Museum, which houses 23 historic structures and features a wide range of expensive exhibits.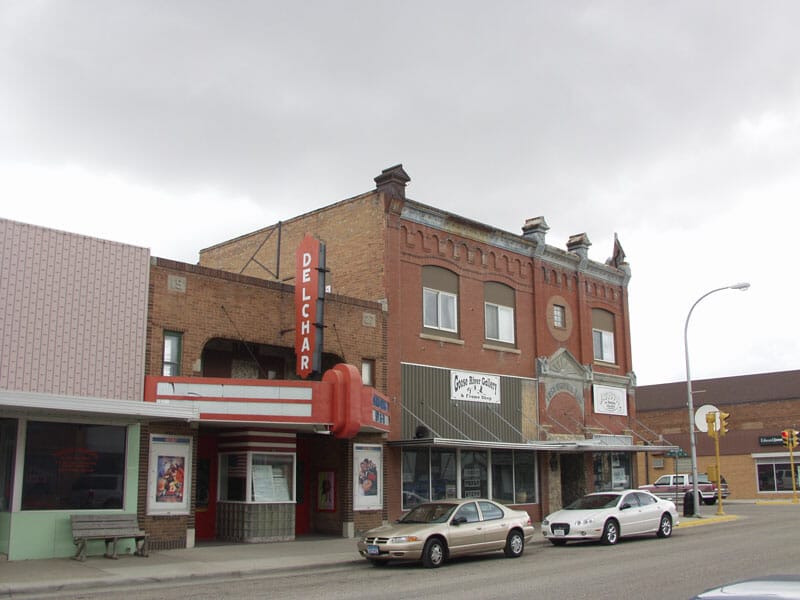 You might know Mayville for the famous Mayville State University.
With its red brick style, the Old Main building stands out as a landmark in this little town in North Dakota and screams to be photographed.
While you're in town, take a stroll around the university or attend a sporting event.
You can even enjoy a performance by the university's drama team.
For a relaxing evening with your family, you can picnic at the Island Park or the Rainbow Garden.
In addition, Mayville boasts a golf course, a water park, and an art gallery with works by regional and local artists.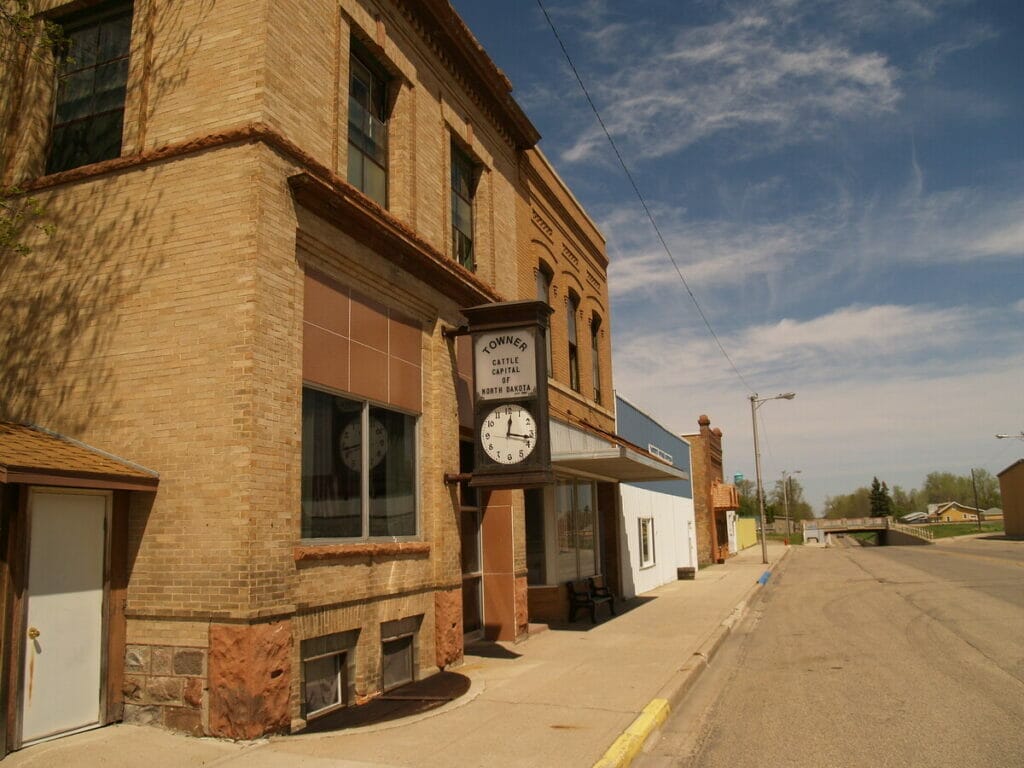 Another North Dakota community with a long history of the Northern Pacific Railroad is Towner.
It was established in 1886 and was given the rancher O. M. Towner's name.
As you wander the streets of Towner, you will come across numerous antique buildings that used to be railroad depots.
Built in 1907, the McHenry County Courthouse is a prime example of Beaux-Arts design.
The beautiful Denbigh Experimental Forest is located a few miles from the city.
This 640-acre park was created in 1931 for environmental studies and contains trees, bushes, and prairie.
Today, it is a lovely area for camping and biking.
You can find many colorful butterflies, wildflowers, and over 200 species of birds here.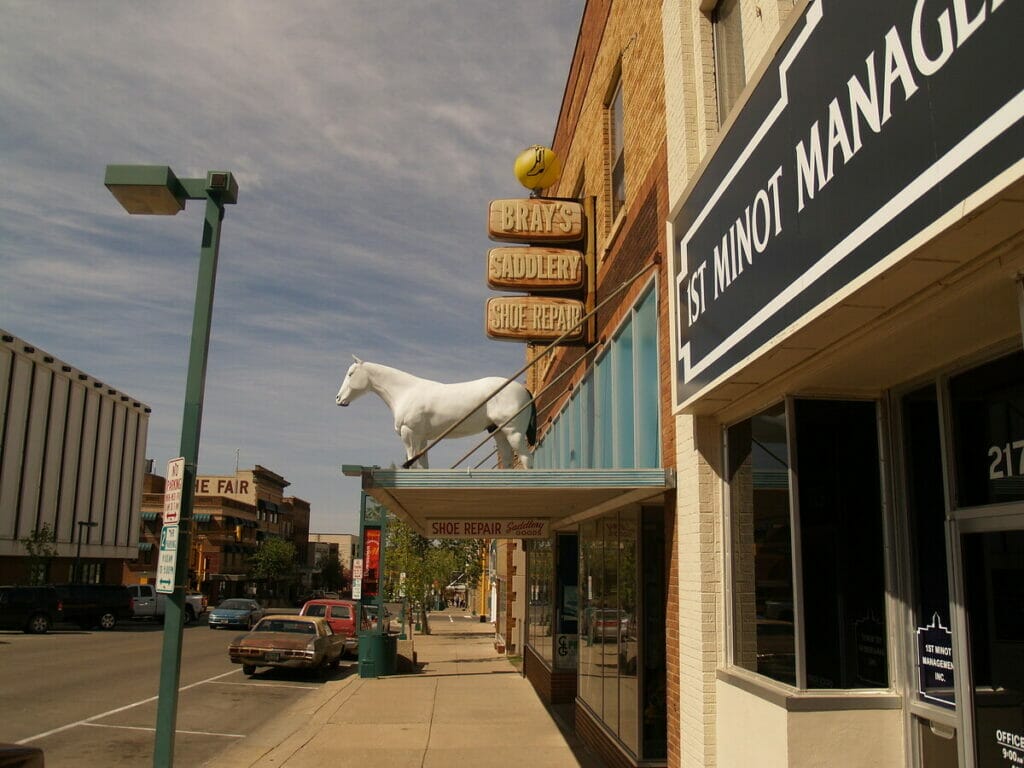 Minot has become the "Magic City" since its founding in 1886, which explains the rather haphazard spread of its borders.
Although Minot is a laid-back community, the amazing North Dakota State Fair, which takes place every July, really brings the city to life.
The Roosevelt Zoo and the good museums in the area are both worthwhile visits.
Minot is a wonderful escape from the busy city life if you want to relax amidst nature.
Conclusion
The scenic and stunning land of North Dakota is covered with a lot of charming small towns.
While the majority of the state is covered in never-ending wheat fields, the western badlands are absolutely breathtaking, with Theodore Roosevelt National Park unquestionably being the highlight.
If you can get the time to visit at least one of these towns in North Dakota, you shouldn't miss out on the rewarding experience!
Hey! Want more ideas on the best small towns in the USA? Check these out!
Pin for Later!
Get the All-American Travel Secrets!
Don't miss out on America's hidden gems!