Did you know that Wyoming's capital and largest city, Cheyenne, has a population of just over 65,000?
Besides Cheyenne, there are only 10 other cities in Wyoming with a population over 10,000!
No wonder it's so easy to find small towns in Wyoming – the state is pretty much made up of only small towns!
In Wyoming, you're more likely to find charming, quiet small towns that feel like the Old West than, say, the artsy shopping centers of small town Massachusetts, for example.
Whether you're a history enthusiast, have a love of the outdoors, or just looking to get away from the hustle and bustle of the city, here are 19 charming small towns in Wyoming you need to visit!
1. Rawlins: Wyoming small towns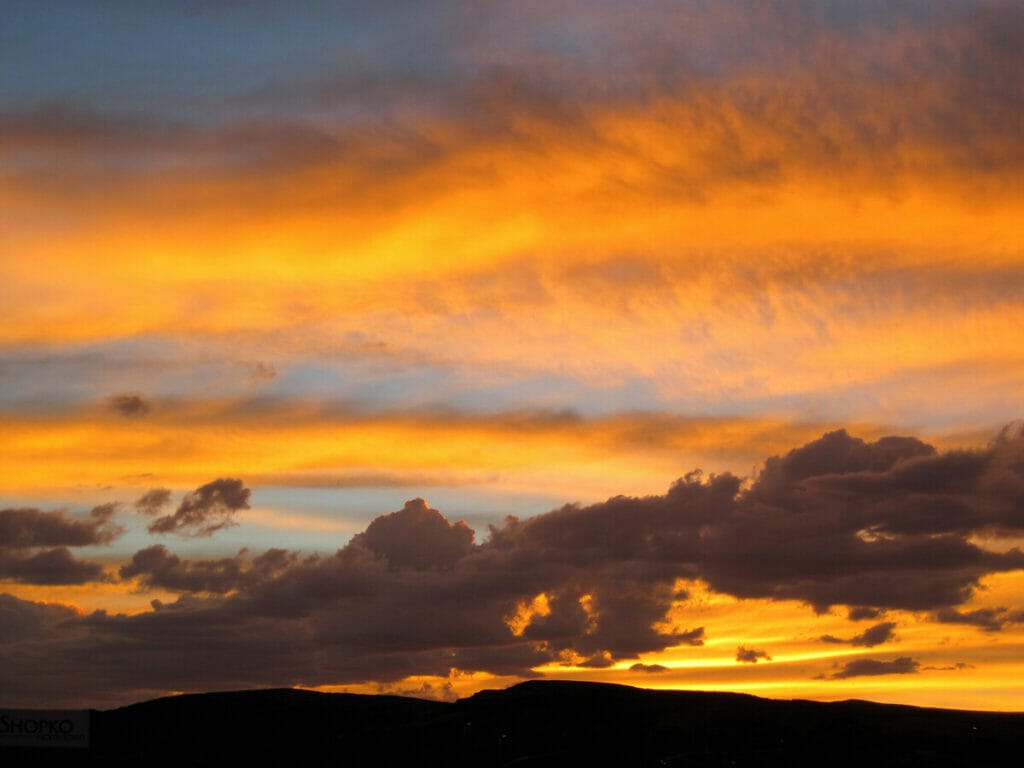 Starting us off with a population of just over 8,000 is Rawlins, WY.
Home of the Wyoming Frontier Prison Museum, you'll be intrigued to find out what prison life was like for Wyoming's most dangerous criminals in the early 1900s!
Then, head over to Carbon County Museum for some local history, or tee up at Rochelle Ranch Golf Course on a sunny afternoon (open seasonally).
Hungry? Chow down at Buck's Sports Grill, enjoy a bowl of curry at Anong's Thai Cuisine, or have a picnic in Washington Park!
For the wine enthusiasts: don't forget to pick up a bottle of red, white, or rosé from Nothing To Wine About!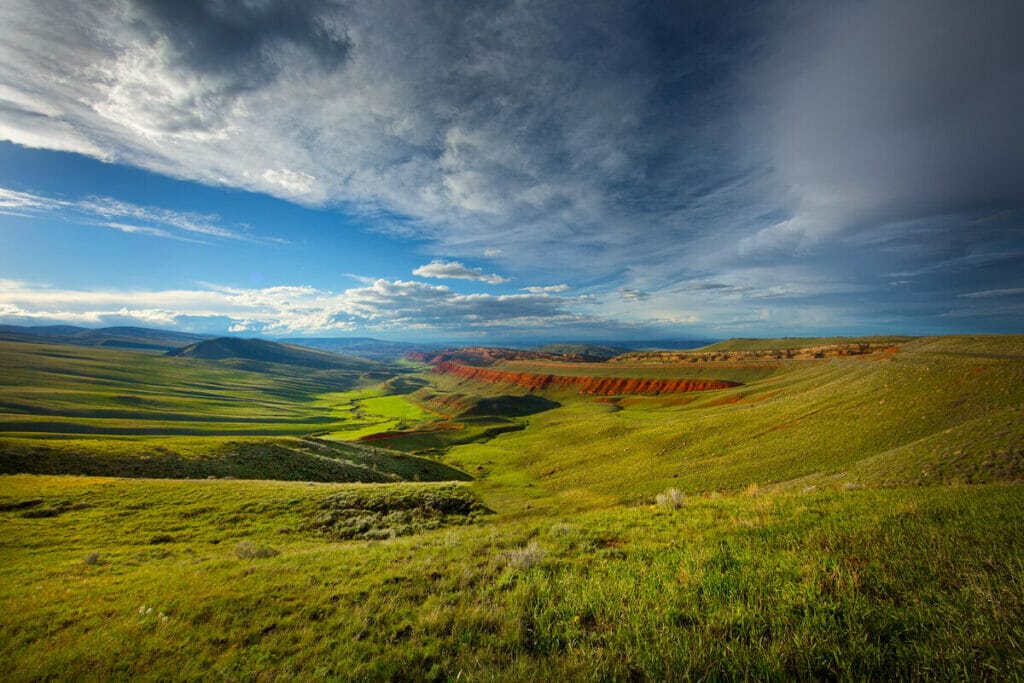 Camping, shopping, galleries and museums… you'll find it all in Lander, WY!
You'll find gifts, books, great thrift store finds, and more shopping downtown – be sure to stop by The Middle Fork for a lovely brunch and excellent service from the friendly staff!
Curious about the history of the area?
Check out the Fremont County Pioneer Museum, or the Museum of the American West right next door!
Young travelers will enjoy the Lander Children's Museum, and the Old West-themed playground at Lander City Park.
Got a tent? Don't forget to bring it and enjoy free camping on the green grass of Lander City Park!
3. Douglas: best small towns in Wyoming to visit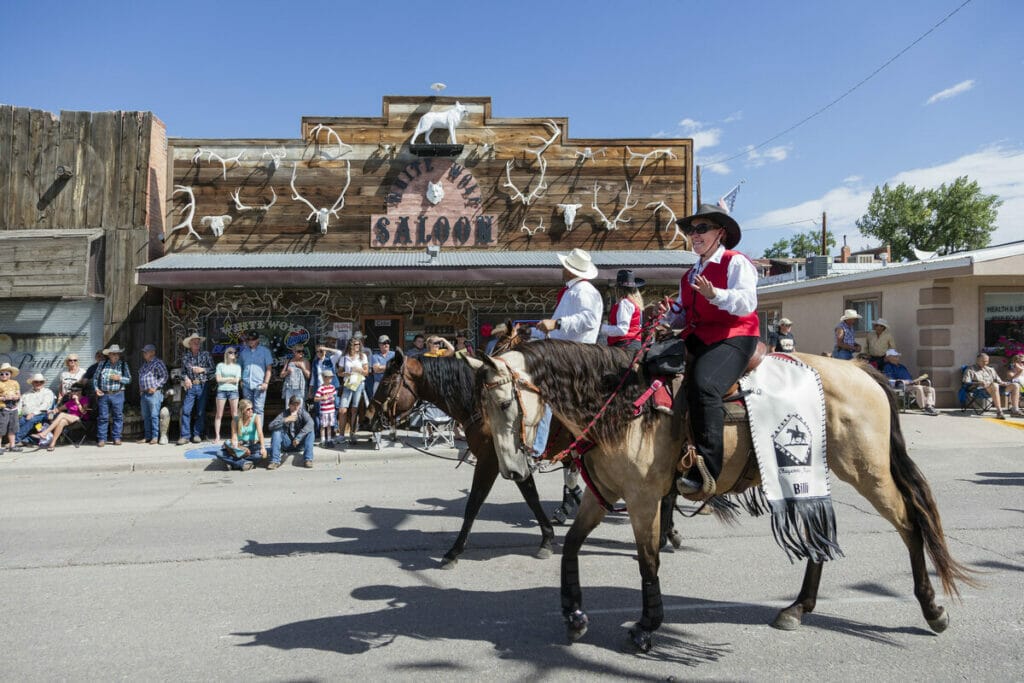 You'll love visiting Douglas, WY in August during the Wyoming State Fair!
Enjoy the carnival rides, live music, rodeo, demolition derby, and more at the Wyoming State Fairgrounds!
Not a fan of state fairs?
Check out the Wyoming Pioneer Memorial Museum, the Douglas Railroad Interpretive Museum at Locomotive Park, or do a bit of shopping downtown.
Riverside Park is the perfect place for free camping, and even has a dump station for those traveling by RV!
If you're looking for a hotel, try the highly rated Hampton Inn & Suites Douglas, right next to the popular Ranahan Steakhouse.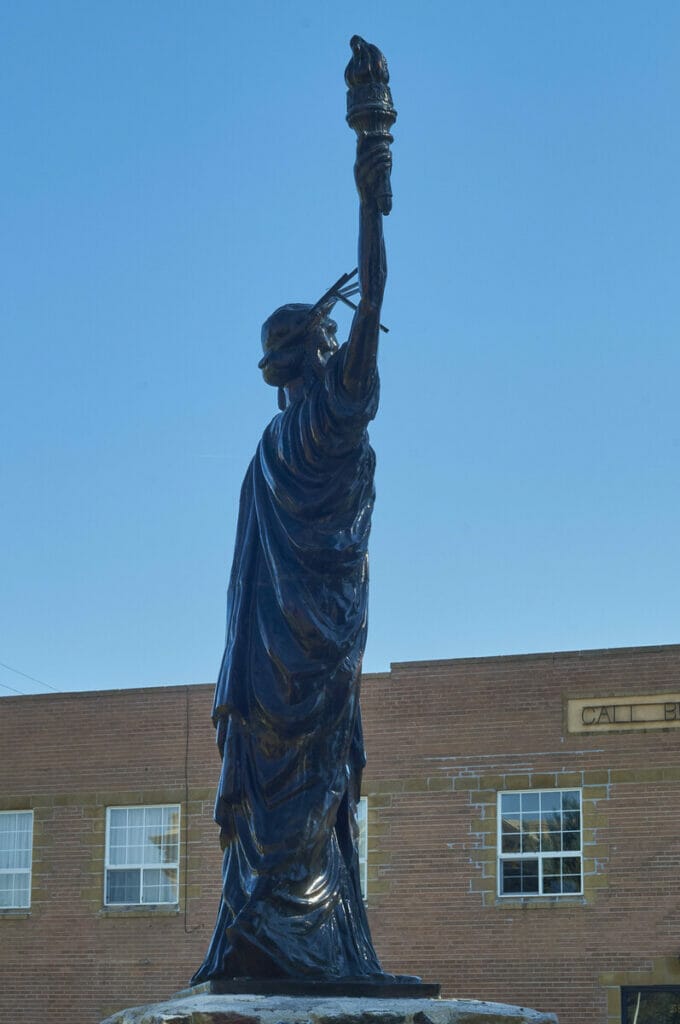 Another one of the best little towns in Wyoming for people who love fairs is Torrington!
Visit in summer for a fun time at the Goshen County Fair, or a relaxing round of golf at the Cottonwood Golf Course!
Families will enjoy an afternoon at Pioneer Park, where there's plenty of green grass to run around on, play disc golf, or have a picnic.
Grab a burger for lunch or dinner at Broncho Grill House & Bar, then spend the night at Cobblestone Hotel & Suites.
Don't forget to stop by the Homesteaders Museum before you leave town – admission is free!
5. Worland: charming towns in Wyoming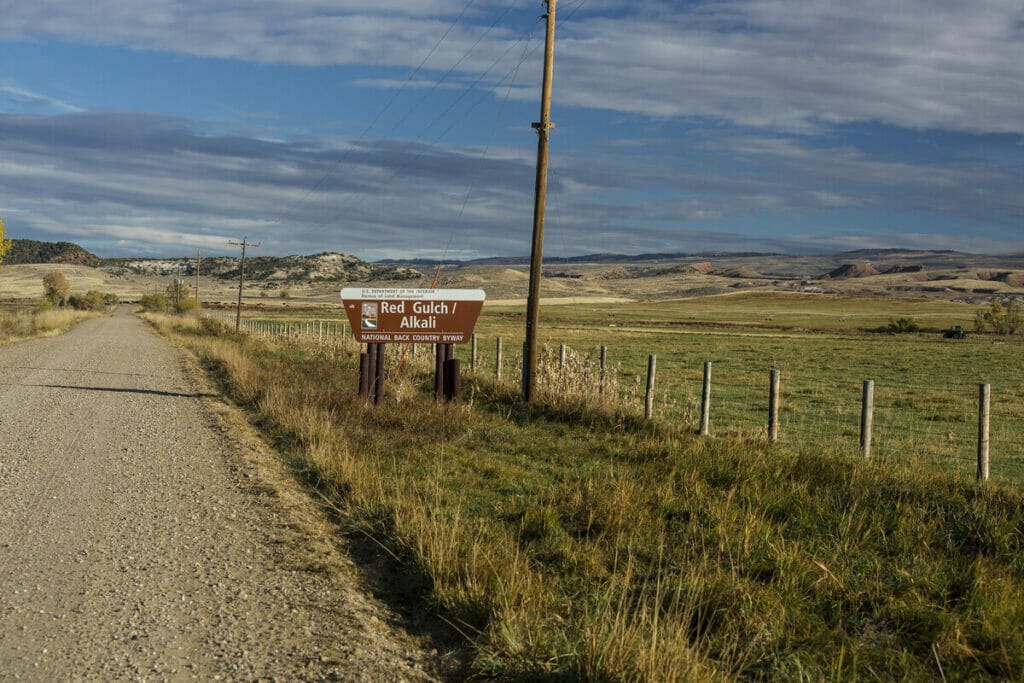 You can easily spend 2-3 hours at the Washakie Museum & Cultural Center in Worland, WY.
Learn about the area's history through fascinating archeological finds, illustrations, interactive audio and video features, and even a recreated pioneer home!
Don't forget to take a photo of the giant mammoth statue outside the building before you leave!
You'll find more history in Pioneer Square, where statues of pioneers grace the green grass near Worland's downtown.
If you're looking for something more modern, go bowling at Hurricane Lanes, or see the latest blockbuster at Washakie Cinemas!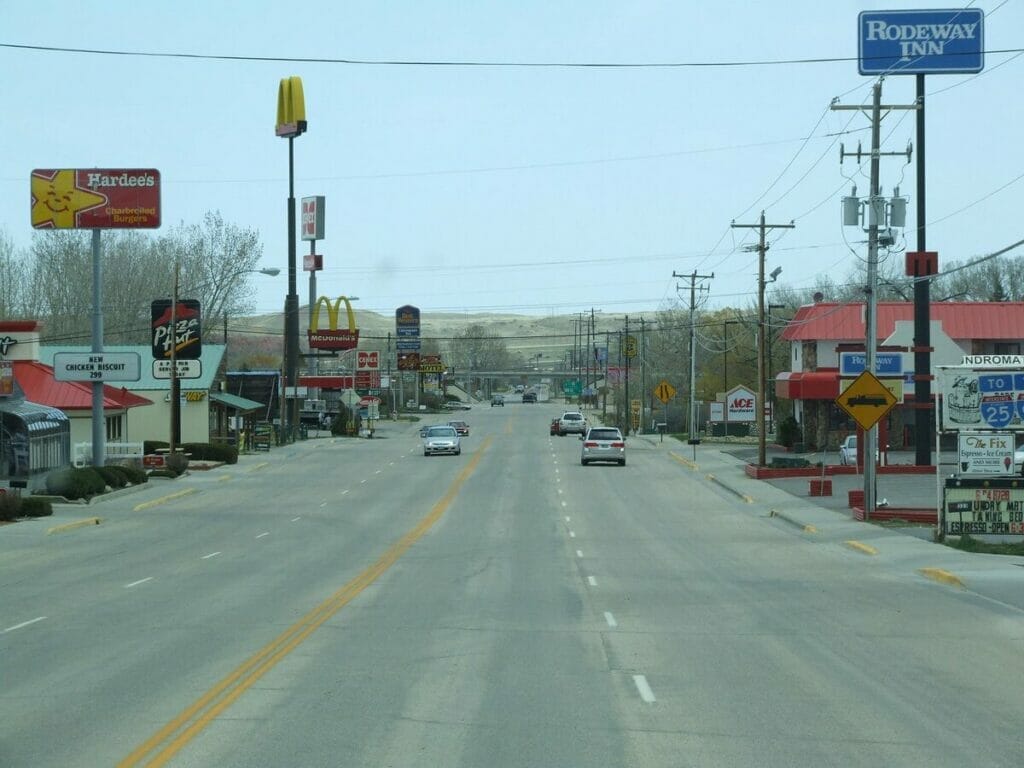 You'll definitely want to stay at The Historic Occidental Hotel when you're in Buffalo, WY!
Full of history, character, and even an early 20th-century saloon, this hotel, affectionately known as the "Ox", is worth the trip to Buffalo in itself.
While you're in town, be sure to check out the Jim Gatchell Memorial Museum to learn about the man who opened the first pharmacy in Johnson County way back in 1900!
Be on the lookout for several stunning murals on the sides of buildings while you browse the shops and eateries downtown!
Is a town really worth a visit if all it's got is a restaurant?
If we're talking about The Hangar Bar & Grill in the small town of Bar Nunn, it absolutely is!
This unique restaurant and event venue's atmosphere is worth the trip in itself – especially if you're a fan of aviation!
Bar Nunn is also home to a KOA campground, as well as a playground, grassy area, and splash pad at Antelope Park.
In search of some healthy, all natural soap or other body products? Check out Honeybees' Creations, based in Bar Nunn. You can order online, or pick up from their home-based shop while you're in town!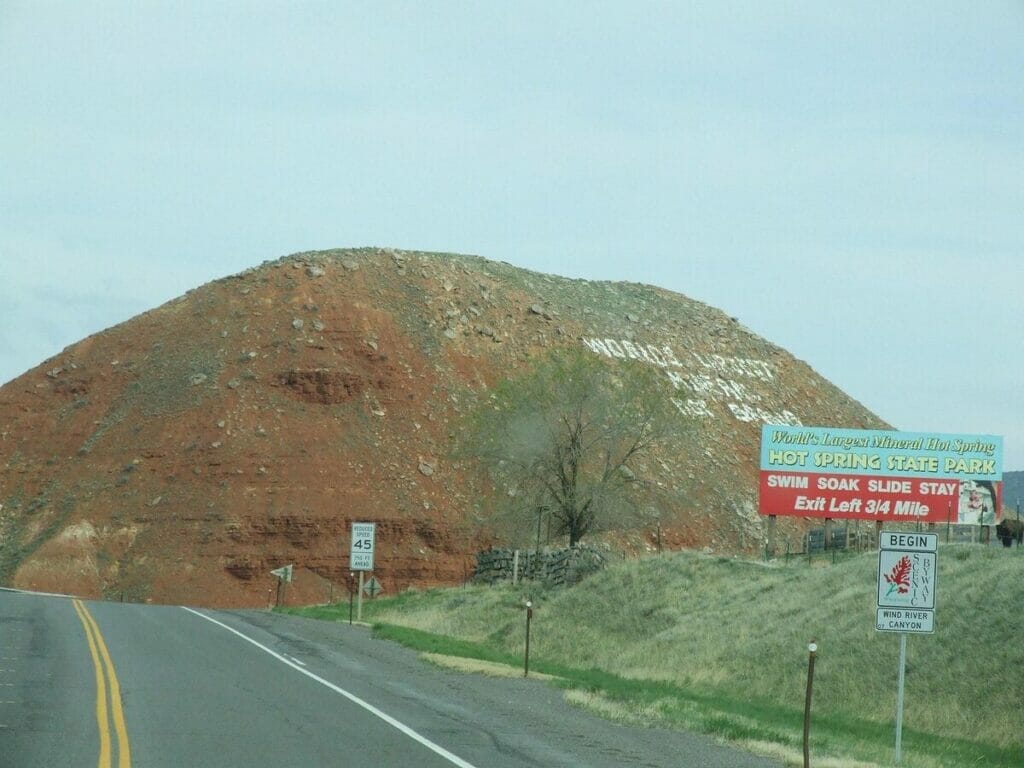 Hot springs and dinosaurs make Thermopolis one of the best small towns in Wyoming!
Spend a relaxing weekend at Hot Springs State Park, enjoying the beauty of nature – or have a blast at Star Plunge, the park's own water park!
Sick of the water? Take a scenic hike through the state park, and keep an eye out for herds of bison!
Learn about local history at the Hot Springs County Museum, or marvel at prehistoric wonders at the Wyoming Dinosaur Center!
Hungry?
The Bangkok Thai restaurant downtown is the perfect place to enjoy a nice dinner after a fun-filled day in Thermopolis.
Did you know the first ever JCPenney department store opened in one of the most quaint towns in Wyoming?
Visit Kemmerer, where you can see the home of Mr. Penney himself before shopping in his very first store!
(The house and museum are currently closed for tours, but you can still admire the historical home from the outside!)
Grab lunch at Caribou Cafe, then go hunting for unique souvenirs at Wyoming Fossils downtown.
Be sure to "fuel up" at the Fossil Fuel Coffee Company before you leave town!
You'll love Lovell!
Lovell is one of the best small towns in Wyoming to live in, with excellent ratings for schools, housing, cost of living, and an extremely low crime rate!
Spend a day at the Bighorn Canyon National Recreation Area, where you'll enjoy breathtaking hikes and maybe even see a few wild horses!
Reflect for a while at the Veterans Memorial Center, a small park in the town center, where you'll find a large mural dedicated to war veterans.
There's another quaint little park at the corner of Main Street and Nevada Avenue, featuring a mural of wild horses, lovely landscaping, and several benches to rest on.
The historic Hyart Theatre recently suffered water damage, so keep an eye on their website to see if they'll be reopened when you're in town!
Staying overnight?
You'll be right at the start of downtown if you book a cozy, Old Western-themed room at the Horseshoe Bend Motel!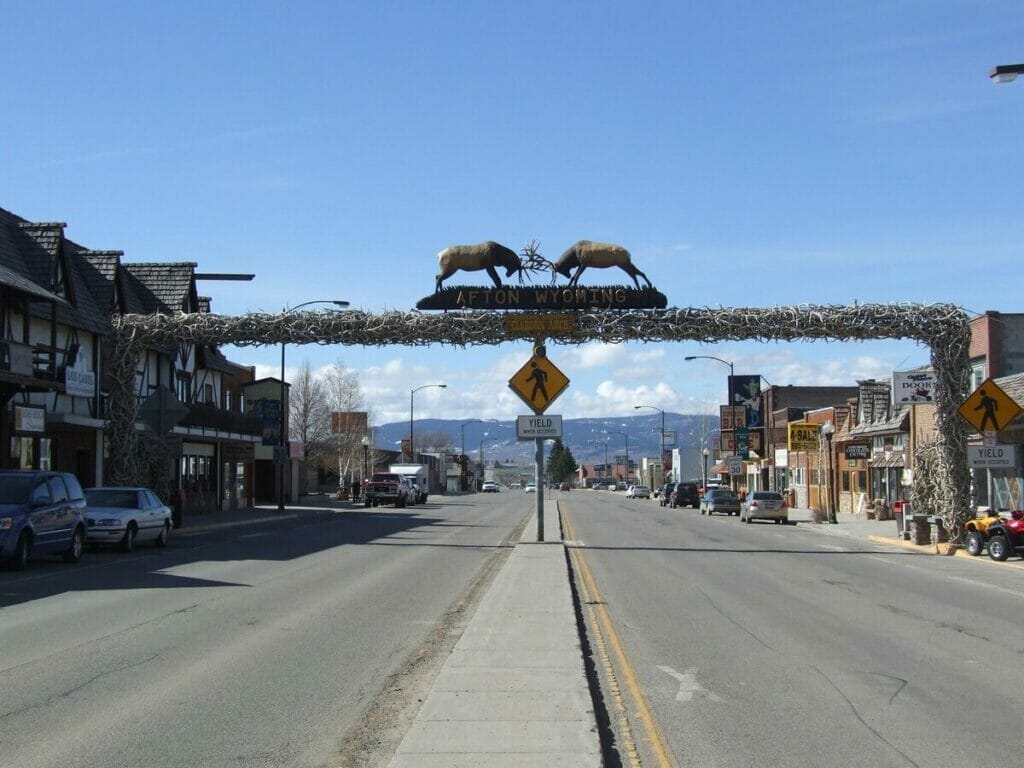 The World's Largest Elkhorn Arch welcomes you to downtown Afton, where you'll find local eateries and shops housed in Old Western buildings.
Have a satisfying lunch or dinner at Agave Family Mexican Restaurant, or Rocky Mountain Seafood, then see what's happening at the Ford Theatre!
Feel like packing a lunch?
Head over to Afton City Park and enjoy the shade under the picnic pavilion while the kids play on the playground.
Stay in the south of town at Townhomes on the Green or Mountain Inn Condos, right by the Star Valley View Golf Course (open seasonally).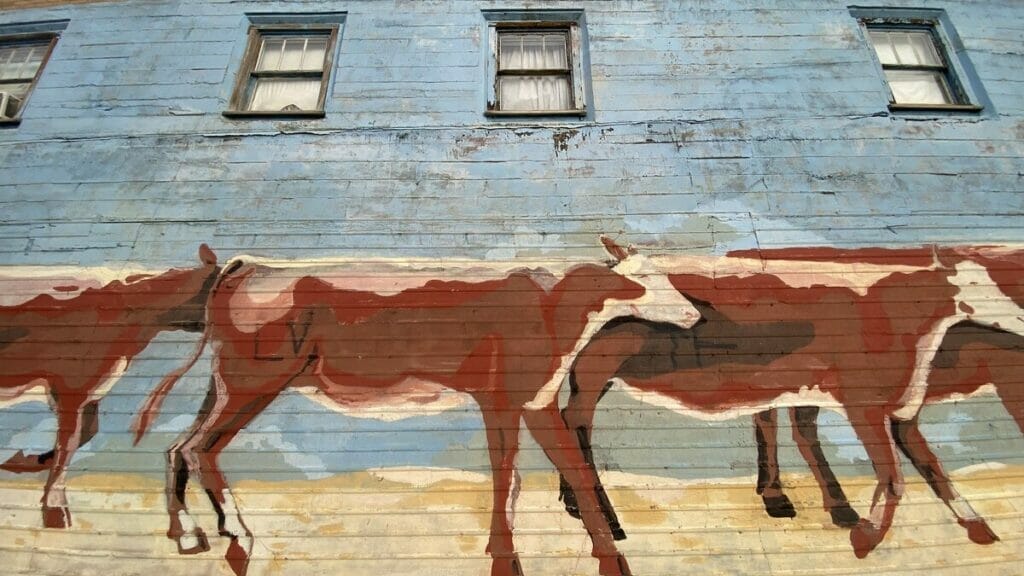 Pining for more cute towns in Wyoming?
Don't forget about Pinedale!
(Hah, get it? Pining? Pinedale? …I'll see myself out.)
Spend an afternoon at Veteran's Memorial Park and Boyd Skinner Park, two beautiful places with green grass, tall trees, and a cute little creek and hiking trail that connects the two parks!
If the weather isn't to your liking, head over to Pinedale Aquatic Center, where you'll find an indoor pool, water slide, and even a rock climbing wall!
You've got plenty of local eateries to enjoy, from beer and brisket at the Wind River Brewing Company, to an All-American breakfast at the Wrangler Cafe, to delicious lattes and pastries at Pine Coffee Supply. And more!
Put together a new outfit at the Cowboy Shop, and enjoy a comfortable stay at the atmospheric Log Cabin Motel.
13. Saratoga: quaint towns in Wyoming
Whether you like your water hot or cool, the Saratoga Hobo Hot Springs is the place to be!
Heat up in the hot springs pools, or cool down in the nearby North Platte River.
Don't feel like taking a dip?
Saratoga still has plenty to do, with shops and eateries downtown, a community center, and the (free) Saratoga Museum!
Stay at the historic Hotel Wolf, which looks like an old saloon and has its own pub and fine dining options!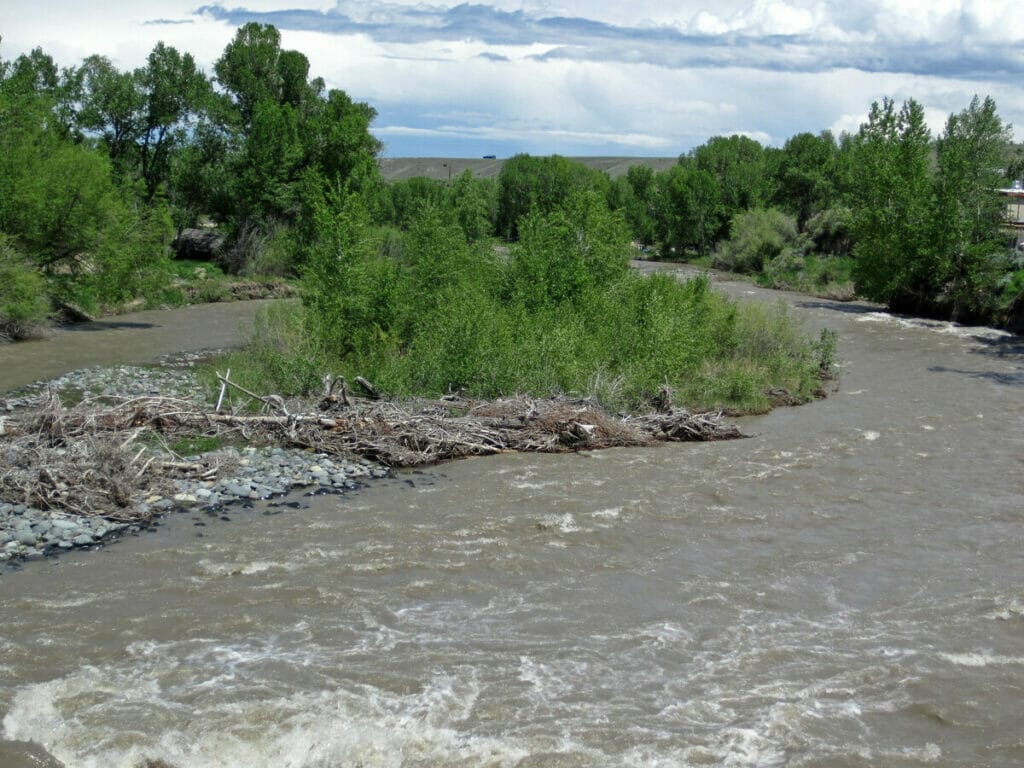 The Historic Hotel Greybull may not look like much from the outside, but it's full of over a century of history!
Stay in one of their cozy, uniquely decorated rooms, and don't forget to visit The Speakeasy for an elegant dinner.
Just across the street is the Big Horn Basin Geoscience Center, where visitors of all ages can admire the locally discovered fossils – some you can even touch!
Fascinated by aviation?
Don't miss the Museum of Flight and Aerial Firefighting (open from mid May-October).
Check out the Greybull Museum to learn about local history, or spend time outdoors at Greybull City Park or the highly rated Greybull KOA Holiday!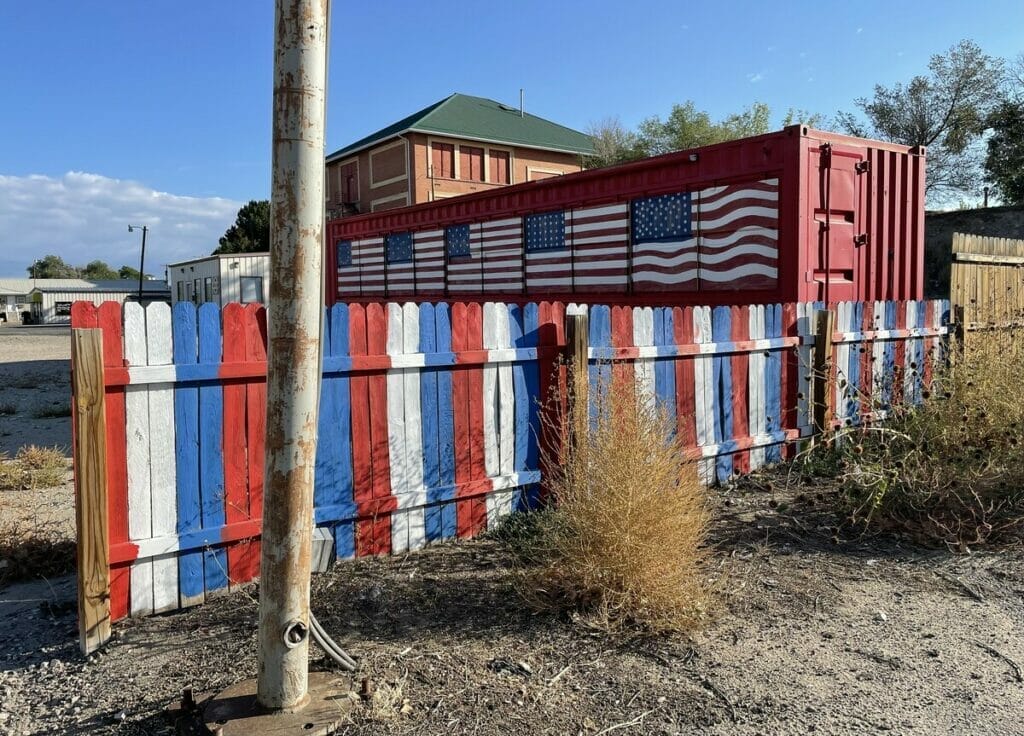 The charming Wyoming town of Lusk is full of history, which you can dive right into at the Stagecoach Museum!
The museum is open seasonally, so be sure to plan accordingly and give them a call before your visit to make sure they'll be open.
The Pizza Place is a great spot to grab lunch, or try The Pub next door!
Enjoy the indoor pool, sauna, and comfortable rooms at the Covered Wagon Motel, just a short walk from downtown.
If you're looking for something more modern while staying close to the town center, book a room at Best Western Pioneer.
Or, pitch a tent or park your RV at BJ's Campground!
16. Ranchester: cute towns in Wyoming
Love nature?
Get on out to Ranchester, WY!
Cross the suspension bridge over the river at Connor Battlefield State Historic Site, enjoy a picnic by the water, or go for a short but scenic hike amongst the trees.
Park your RV or book a cozy cabin at Lazy R Campground & Cabins, then head over to Wyoming Buckshot Saloon for dinner.
Be sure to stop at Innominate Coffeehouse & Bakery for a tasty breakfast in a cozy atmosphere before you leave town!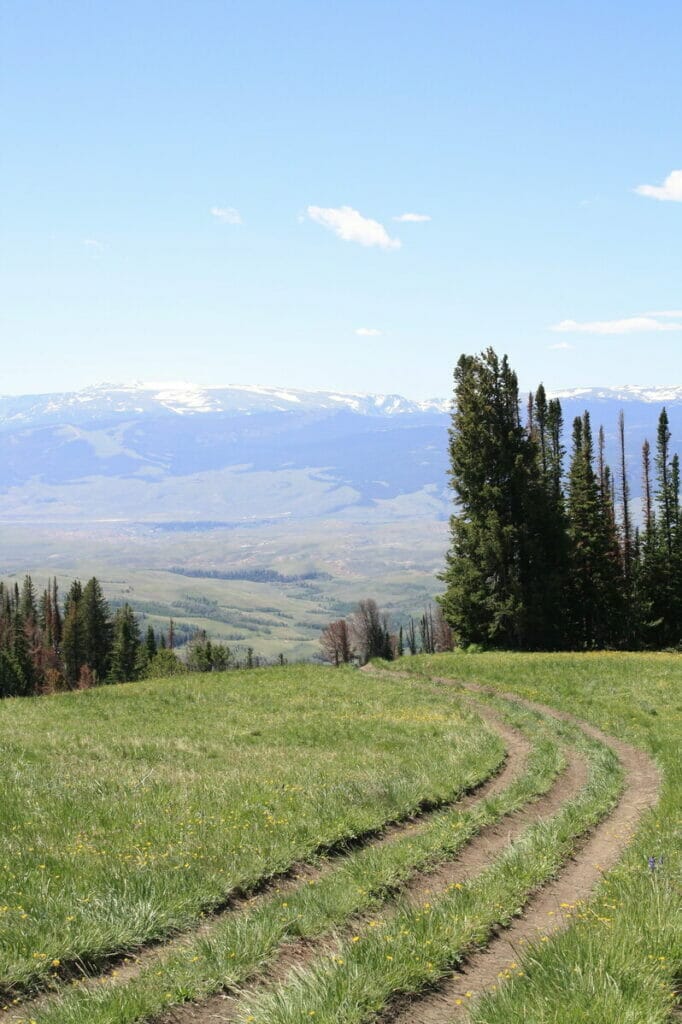 If you're looking for small towns in Wyoming, you won't find many much smaller than Dubois!
With a population of under 1,000, you might be surprised by all there is to do!
Learn about the local wildlife at the National Bighorn Sheep Center, or head over to the Dubois Museum to discover fascinating artifacts – some as many as billions of years old!
You'll be torn between The Moose Outpost, the Cowboy Cafe, and the Village Cafe for meals.
Why not spend a night at Trails End Motel so you can try 'em all?
The Old Western storefronts in the town center are the perfect place for some travel photos, and don't forget to visit Nana's Bowling & Bakery!
This locally adored bowling alley also features an arcade, a golf simulator, and fresh donuts and other baked goods!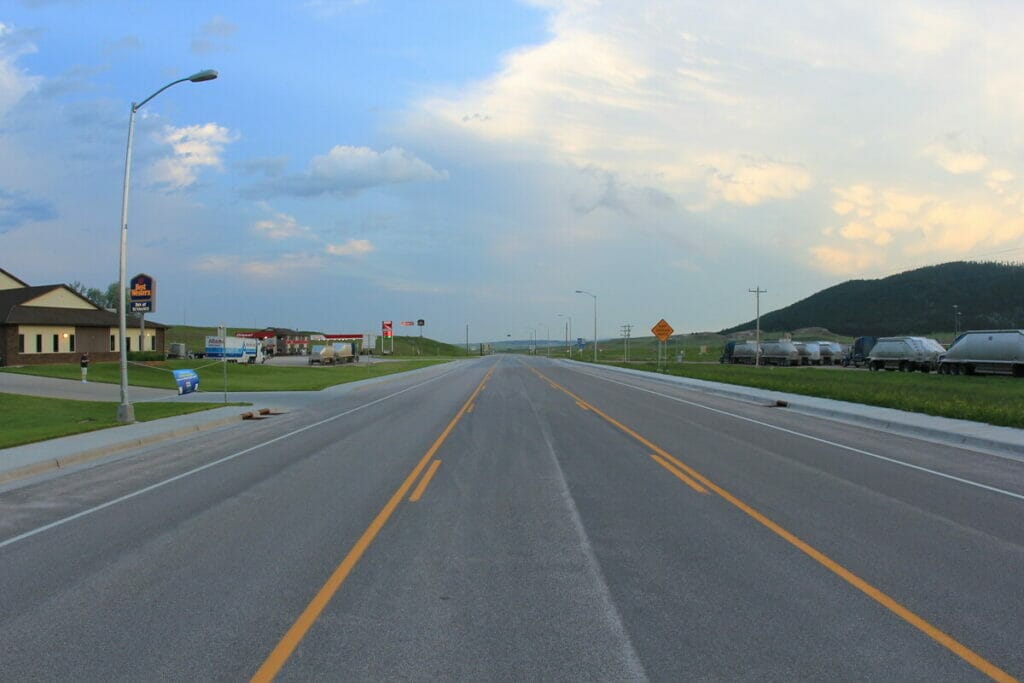 There may not be a famous film festival in Sundance, WY, but there's still plenty of fun things to do!
Check out the Crook County Museum & 1875 Art Gallery on a weekday, then snap a photo with "The Sundance Kid" statue in Sundance Square Park.
Need to do a load of laundry during your travels? Grab a slice at Cowgirl Pizza and Laundromat!
Yep, that's right, you can sit back and enjoy lunch or dinner while your clothes go for a spin. How cool is that?!
Another local favorite is the Longhorn Saloon & Grill, where you'll find steak, burgers, and other classic American food in a laid back atmosphere.
19. Little America: small towns or cities in Wyoming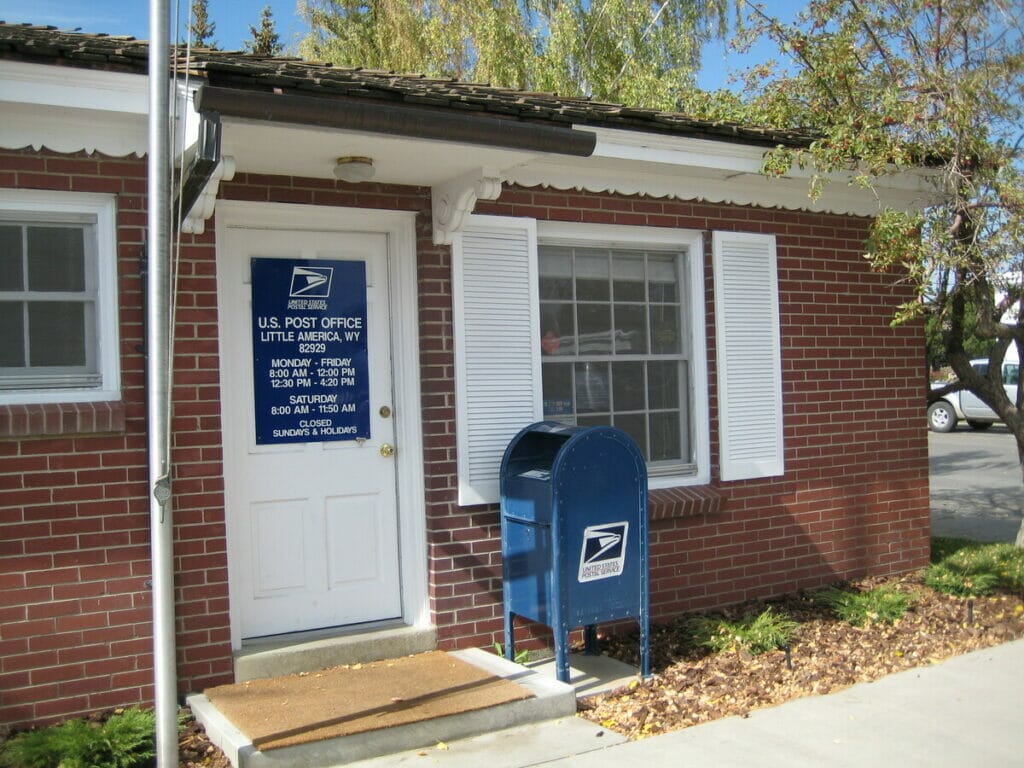 Okay, so Little America technically isn't a town…
But a stop at this iconic travel center is an absolute must for any trip through Wyoming!
Whether you're booking an overnight stay at the charming hotel, parking your RV for the night, or just passing through, Little America is one of those places you've just got to stop along I-80.
Kids who've been stuck in a car all day will love the small playground, and travelers of all ages will love the soft serve ice cream and fresh deli food.
Play a game of foosball or pool at the hotel's Lobby Bar and Grill, pick up some souvenirs at the Little America Travel Center, or take a dip in the pool (open seasonally).
Don't forget to fuel up at the gas station before leaving "town"!
Hey! Want more ideas on the best small towns in the USA? Check these out!
Pin for Later!
Get the All-American Travel Secrets!
Don't miss out on America's hidden gems!