Tropical streams winding their way through birds-of-paradise. Historic homes with sculpture gardens. Plants dating back to the historic age.
Harry P. Leu Gardens is the best botanical garden in Orlando, as well as some of the best gardens in the entire US.
Not only should these gardens be on the top of your American bucketlist, but the location just 25 minutes away from Orlando's major theme parks makes it a fantastic way to escape the hustle and bustle of tourist Orlando and see the real Florida.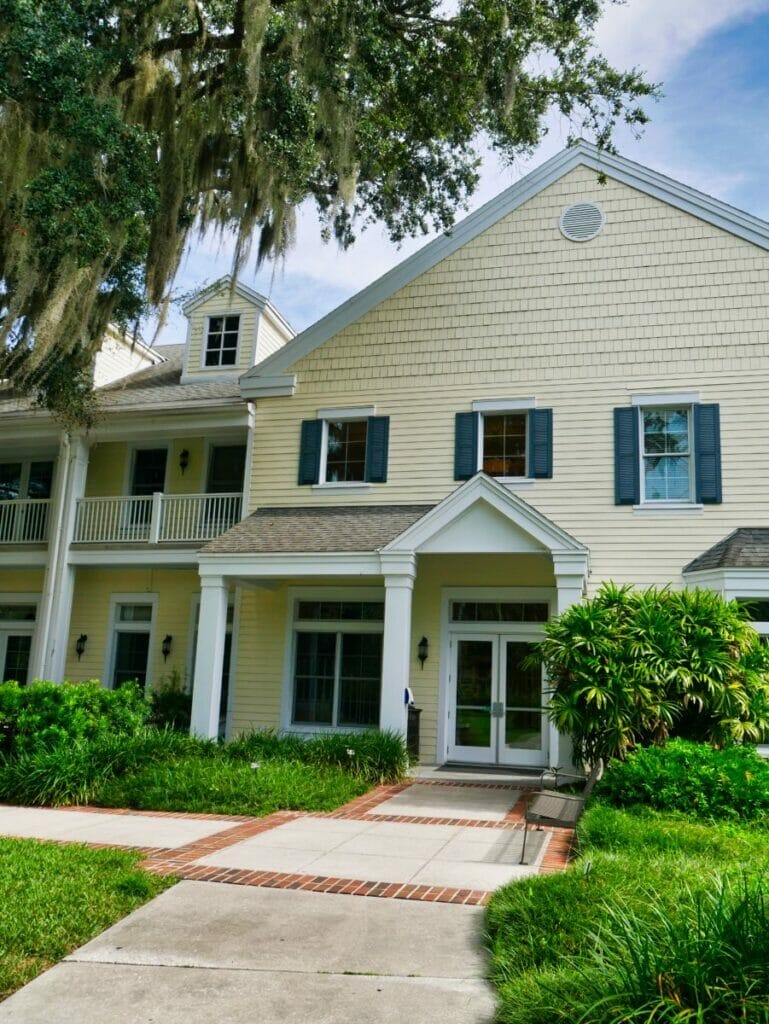 Here, regular events and special exhibits (we visited during the Fairy Doors exhibit, more on that later) make sure that the gardens have something new for you to explore each and every year.
In this guide to Leu gardens, we're going to uncover exactly what makes these gardens so special, as well as more practical tips like the best time to visit Leu Gardens, how to get discounted tickets, and more.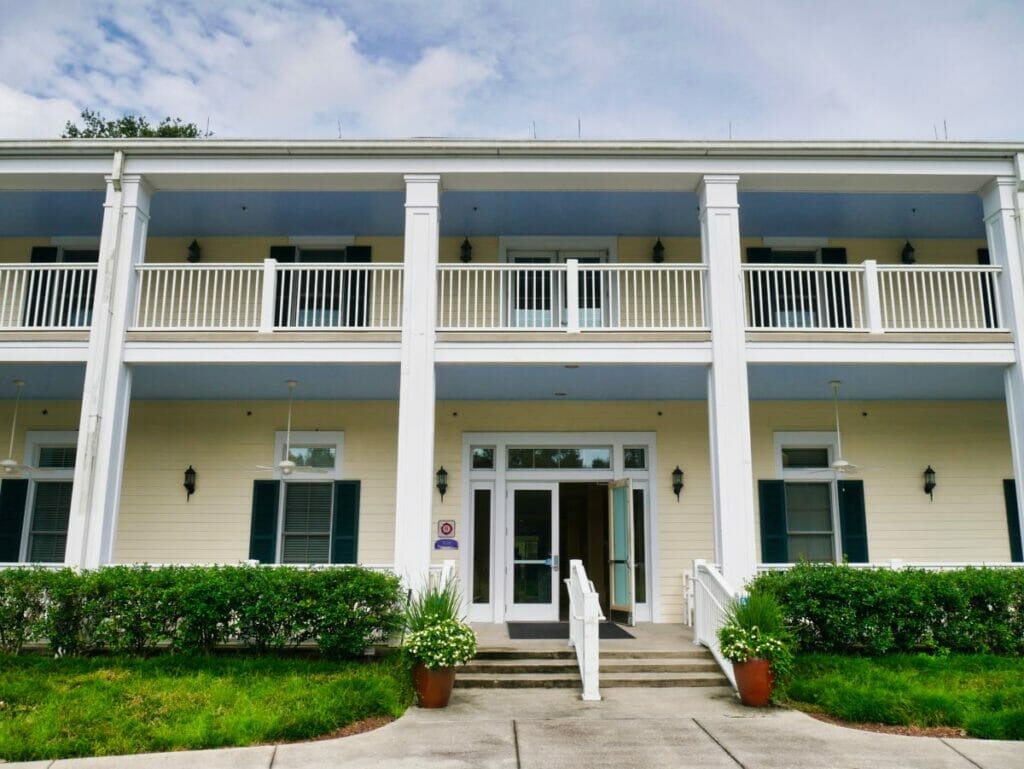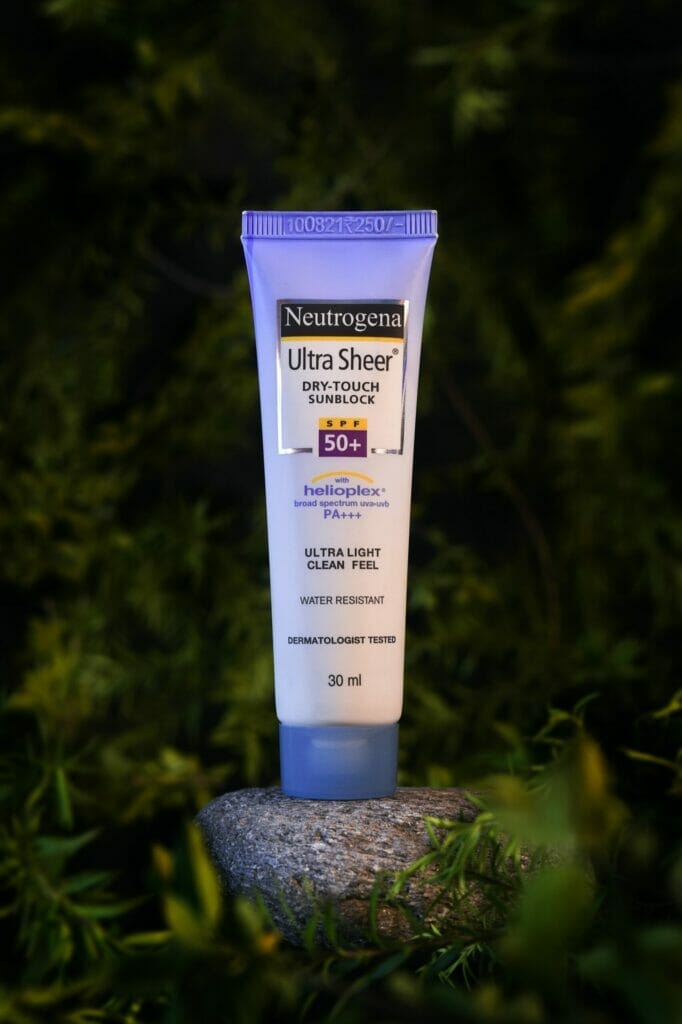 Who Should Go to Leu Gardens?
We like to start most reviews with some information right off the bat about who Leu Gardens is for.
Leu Gardens, by definition of, well a garden, is technically for everyone no matter your age or gender, but it's important to really hone in on what to expect here so you can decide if it's going on your Orlando itinerary.
At Leu Gardens, you'll find peaceful walkways, beautiful natural Florida views, and some historic Florida buildings.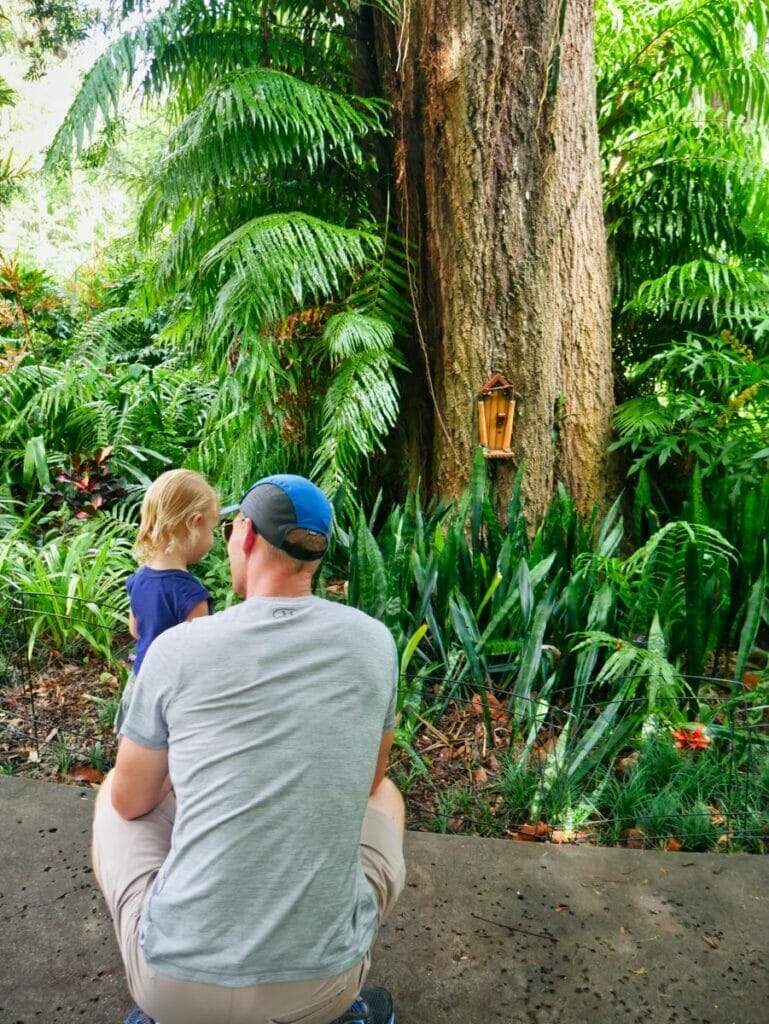 The sights and sounds are all natural, all created by Mother Nature, and there are no rides (of any kind) or theme park music being pumped in.
Kids will have plenty of space to roam, and regular exhibits by the Gardens like the Fairy Doors exhibit we'll talk about later do give the kids a way to engage with the grounds even though there isn't a specifically designated children's garden.
If a break from the hustle and bustle of the attractions sounds good to you, then Leu Gardens is your place.
On the other hand, if you have some thrill-hungry teenagers who won't appreciate the natural flora and fauna and sitting on a bench and taking in the views, then it might be better to arrange for them to do something else to not spoil your Leu Gardens experience.
Leu Gardens Hours
Leu Gardens is open every day from 9:00am to 5:00pm except Christmas Day when it is closed.
Due to the size of the gardens and how long it takes to get around, visitors aren't permitted to start their entry after 4:00pm so make sure to show up before then!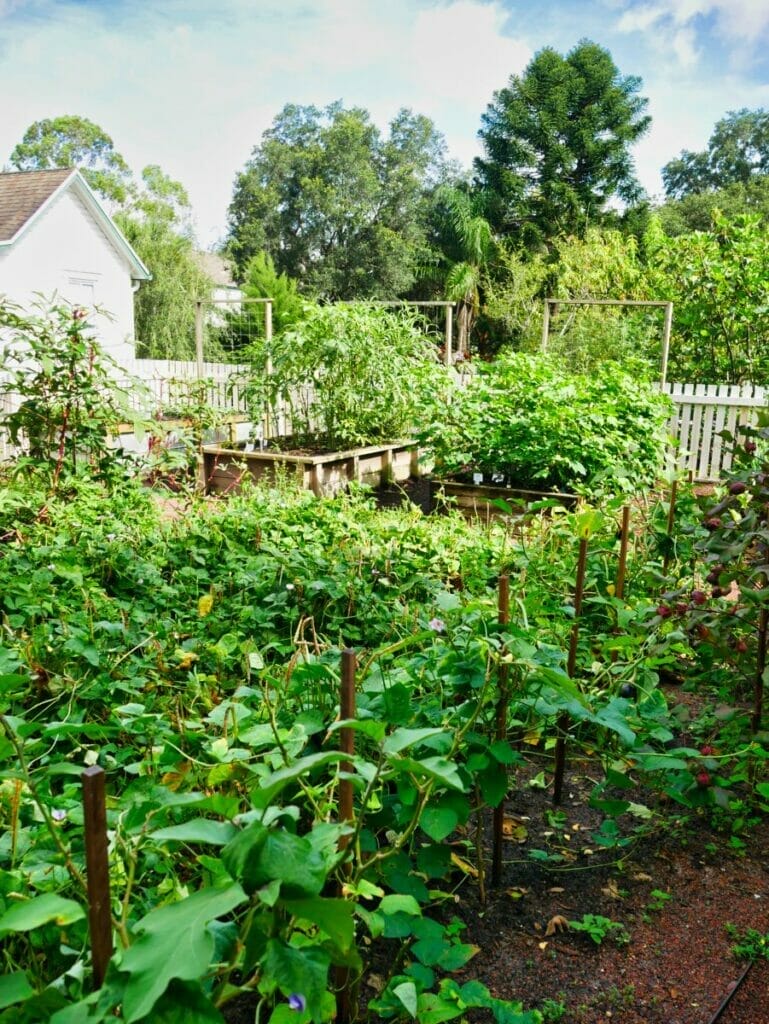 How to Get to Leu Gardens
The address for Leu Gardens is: 1920 North Forest Avenue, Orlando, Florida, 32803.
Driving is the easiest (and only) way to get to Leu Gardens, unless you take an Uber.
Orlando is a very driving-centric city, like many American cities, and you're going to want to make sure you rent a car if you don't live in the area and want to explore what Orlando has to offer.
Leu Gardens is also close to other fun things to do in Orlando, though, including the Orlando Science Center and Orlando Museum of Art, so you could turn it into a fantastic day out.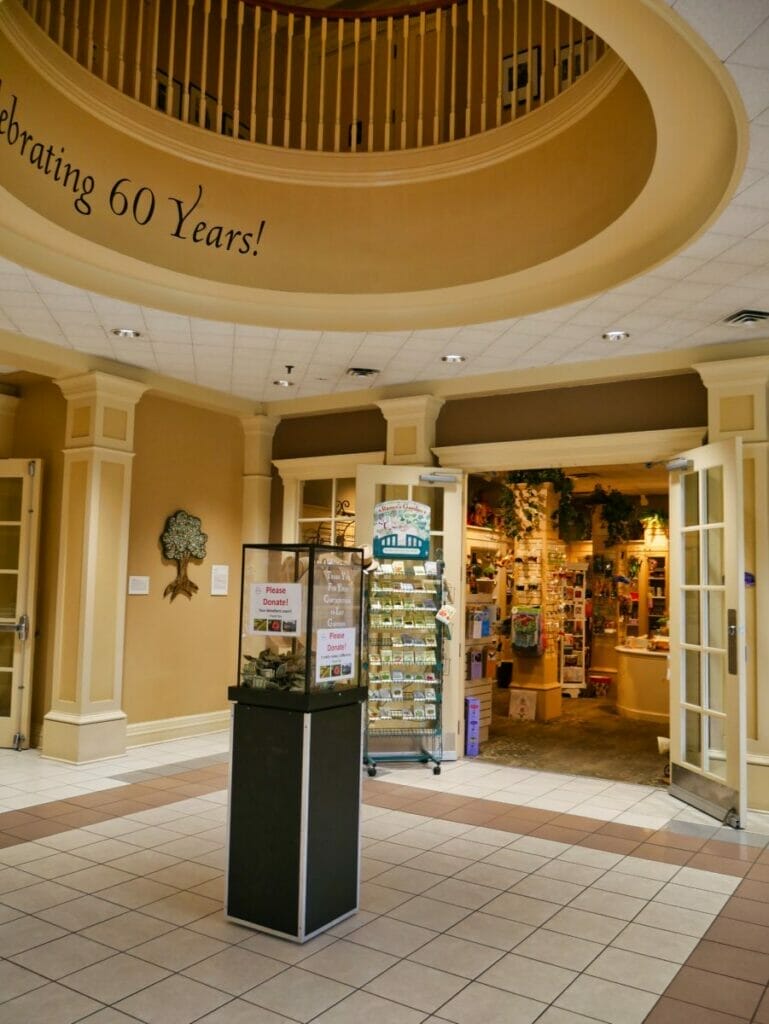 Leu Gardens Tickets & Discounts
Tickets to Leu Gardens cost:
Adults: $15
Children (4-17 years): $10
Children (3 or under): Free
The best way to get discounted admission is to either purchase a Leu Gardens membership so you can come back free all year OR a membership to a garden near you that has a reciprocal arrangement with Leu Gardens.
There is also one day a month where visitors can enter the gardens for free if you're really on a budget and have a flexible schedule.
Check the website here for free admission days.
Best Things to Do at Leu Gardens
For an overview of what to do at these Orlando gardens, let's go over some of the highlights of our visit!
There are plenty more gardens to explore than just the ones listed here, but this gives you a great taste of what to expect while leaving some surprises.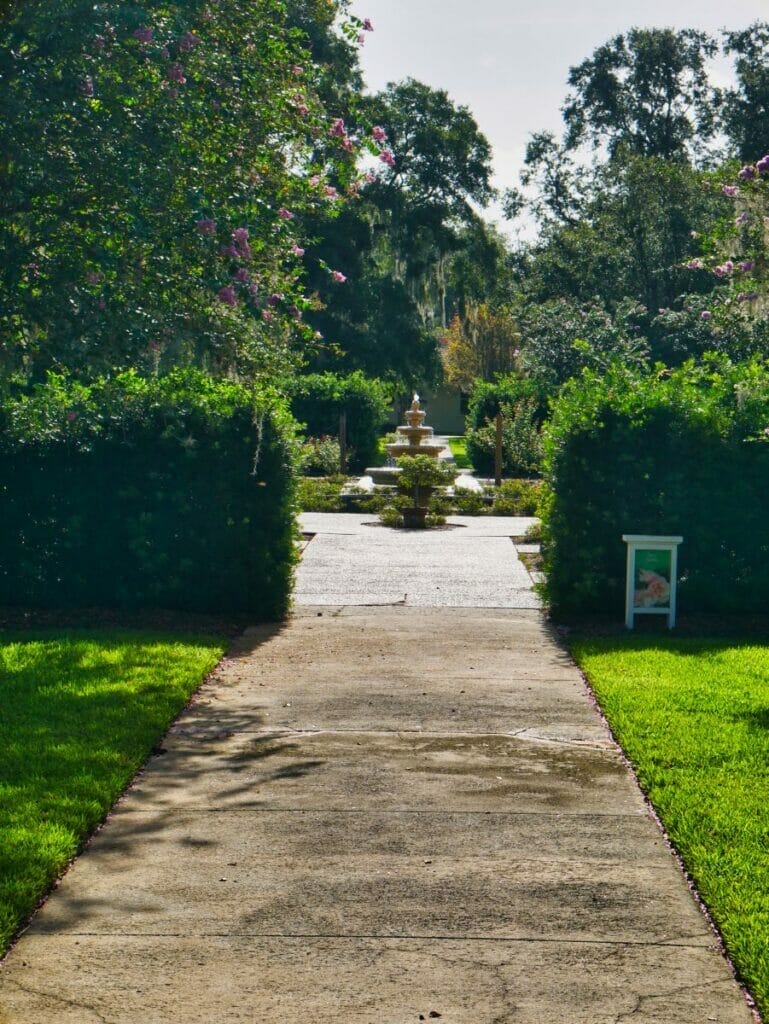 Explore the Arid Gardens
While Florida isn't an arid landscape itself, Leu Gardens have created an arid garden for plenty of drought-tolerant plants like cacti and succulents that only relies on rainfall and not irrigation.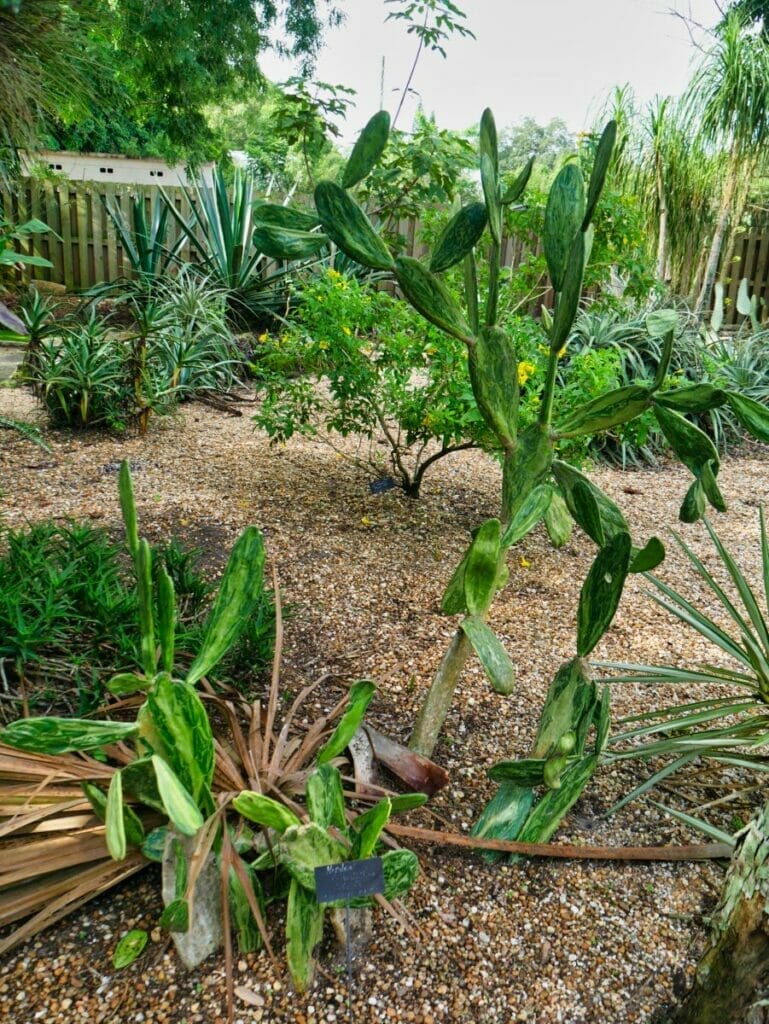 The real gem of this garden are the different colors and plant shapes that you'll find here compared to the rest of the gardens.
Especially if you've been on other nature walks in Florida, you'll start to recognize some of the plant life and the "look and feel" of Florida.
The Arid Garden takes everything you know about Florida nature and flips it on its head so you'll discover some new and interesting plants as you wander through the gravel paths.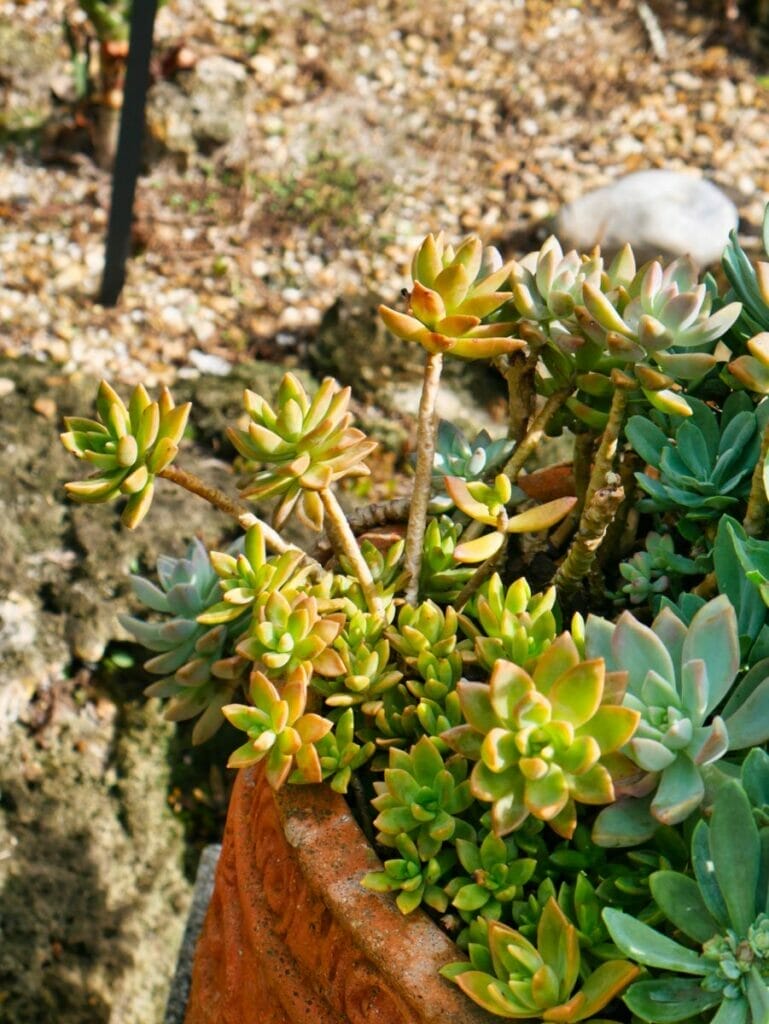 Listen to the Sounds in the Tropical Stream Garden
Step into a tropical rainforest oasis in the Tropical Stream Garden, where the sounds of flowing water will mix-in with the chirps of the birds and the lusciously green plants that can be found here.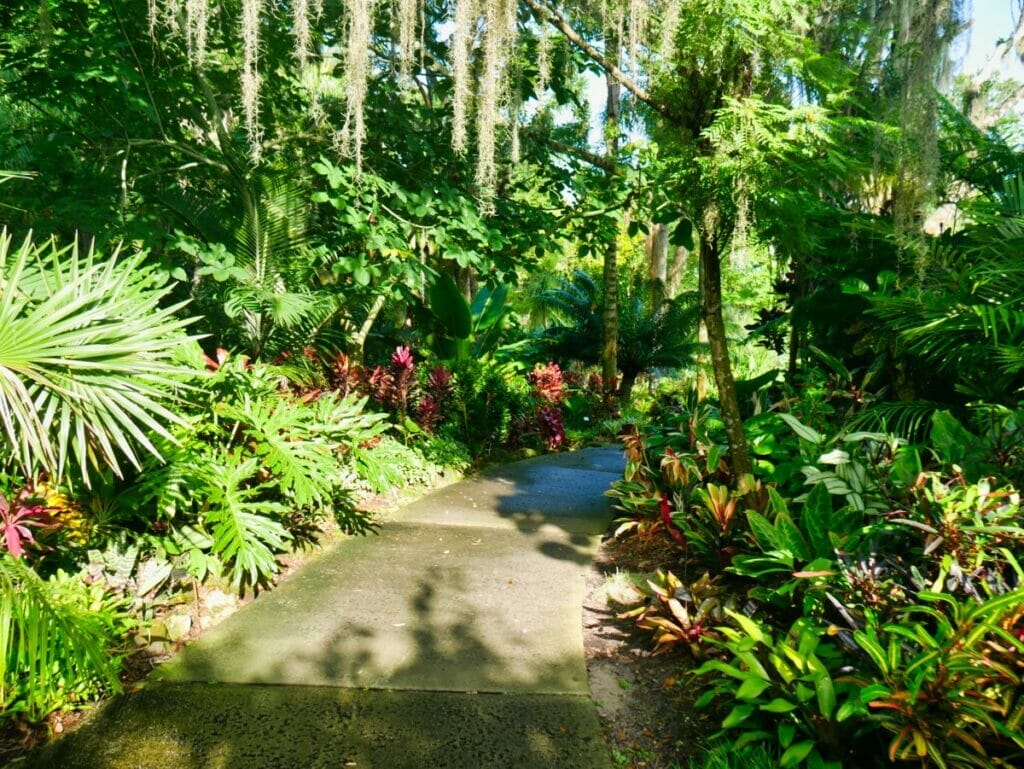 In addition to palms and tree ferns, you'll find some out-of-this-world plants like bird-of-paradise that just make you feel like you've stepped into a scene from the Jungle Cruise.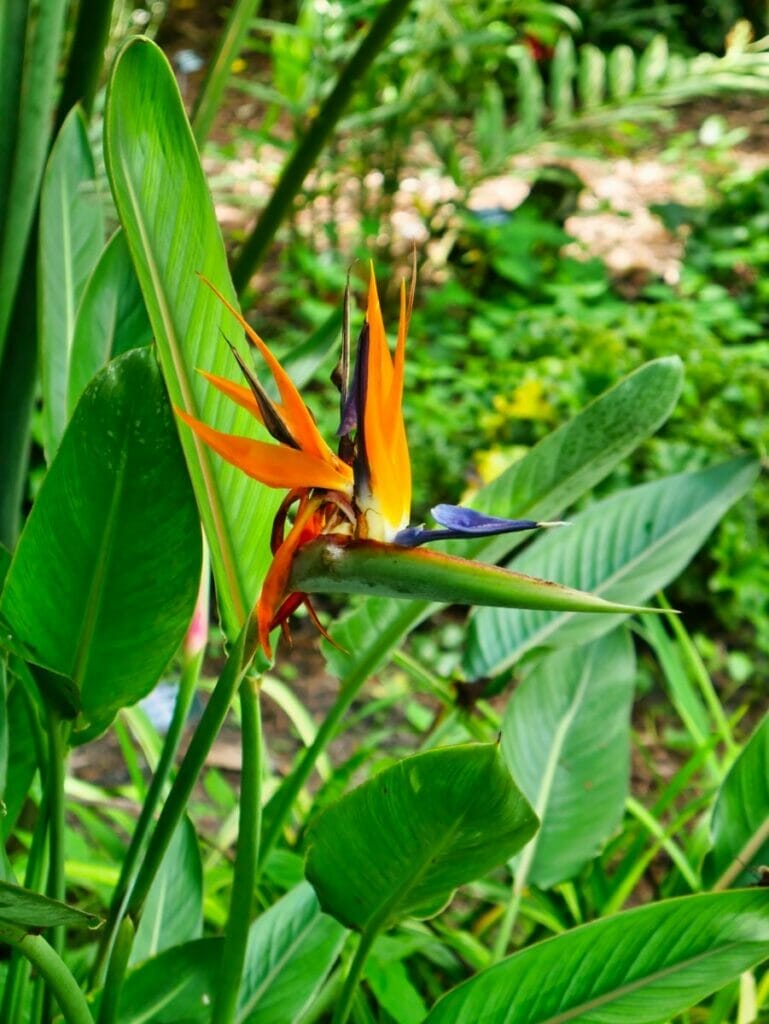 Stop and Smell the Roses (Literally)
The Rose Garden is a staple in Leu Gardens and has been a formative part of the gardens thanks to Mary Jane Leu's love of roses.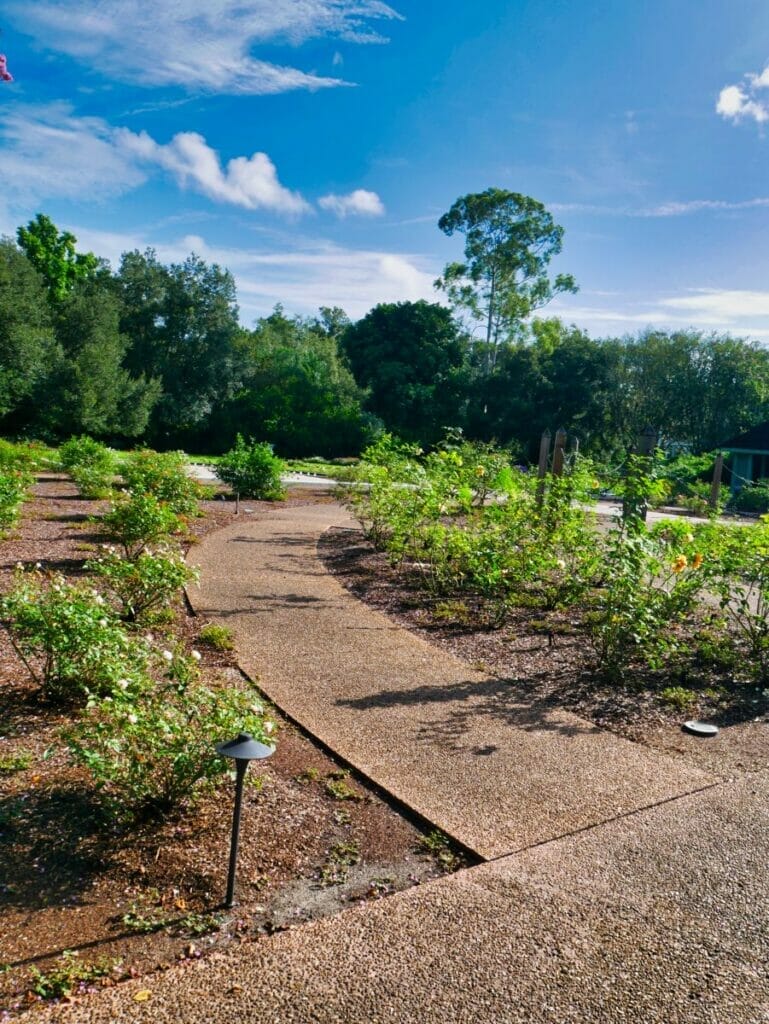 This area feels formal, but accessible, with some beautiful fountains, plaques and manicured garden areas that make the garden fit for something like tea with the Queen!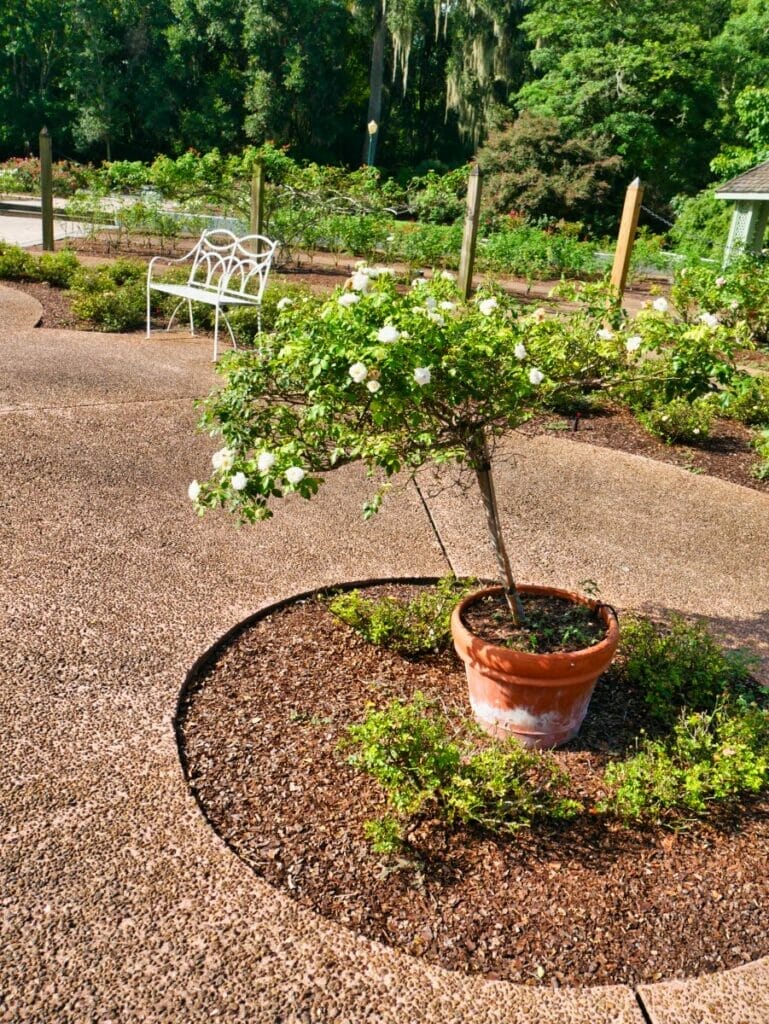 There are both modern roses and "old garden" roses here that existed in the 1800s, which is a fascinating combination of the old and new (and those without a green thumb like myself might not have even known there are old roses and modern roses, so you'll learn something new!)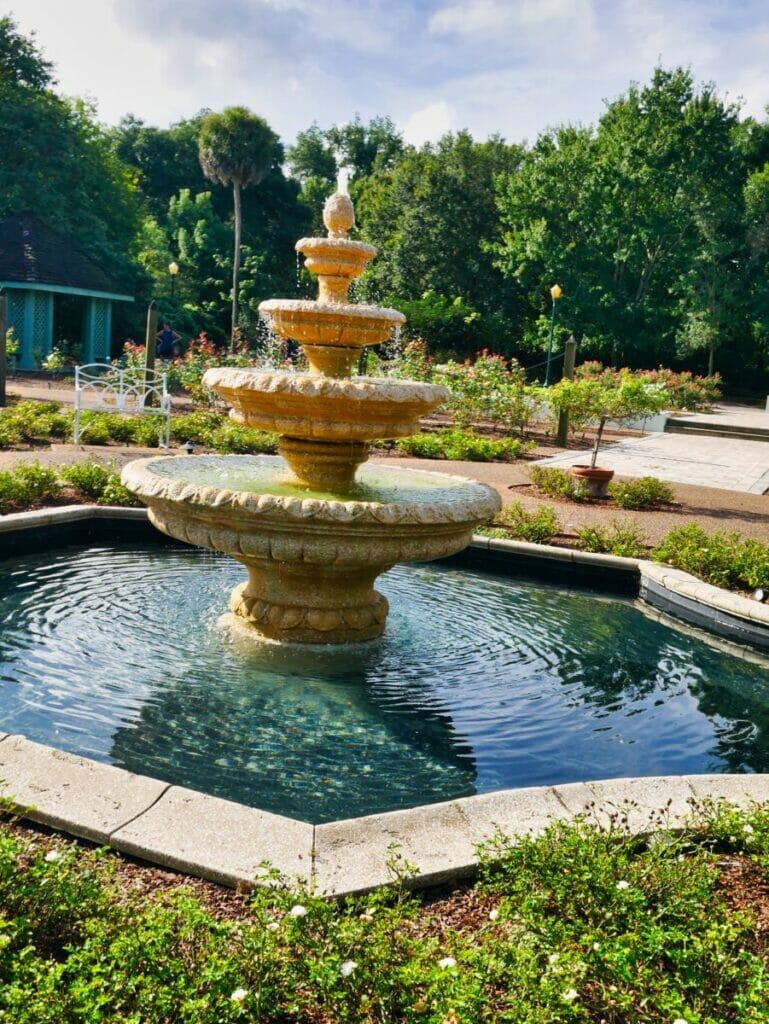 Take in the Great Views
There are multiple places to take in some great views at Leu Garden, both over the water and over the gardens themselves.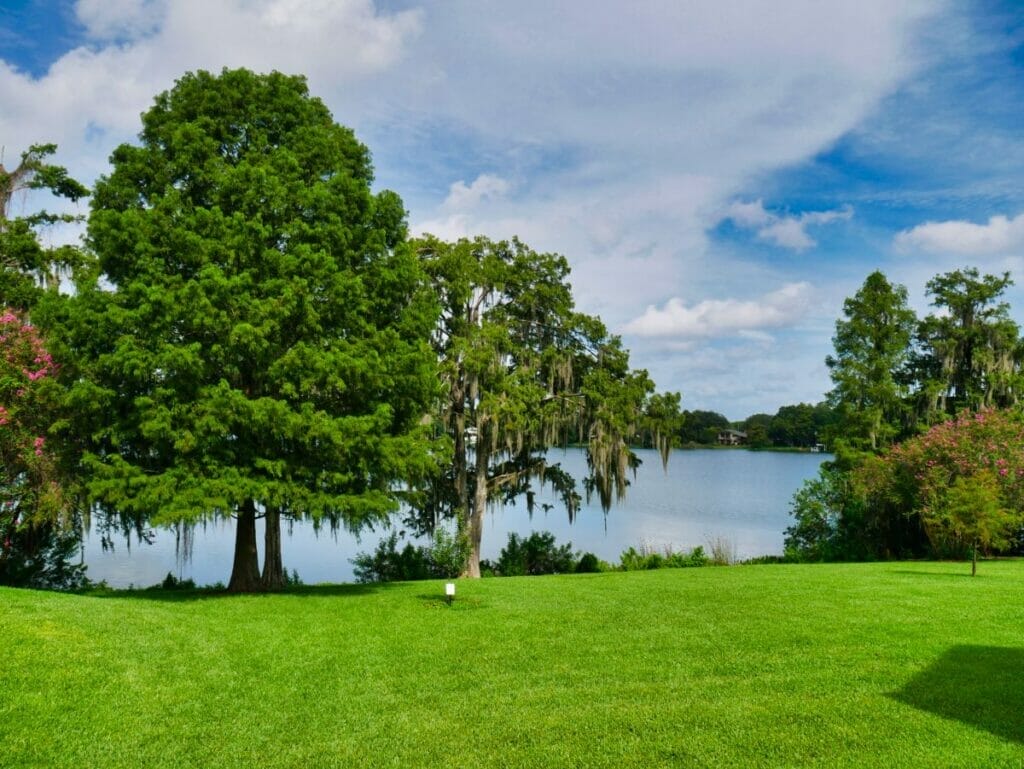 Try the Lake Rowena Overlook for some beautiful photos of you and your family near the water or just to stop and take in the atmosphere.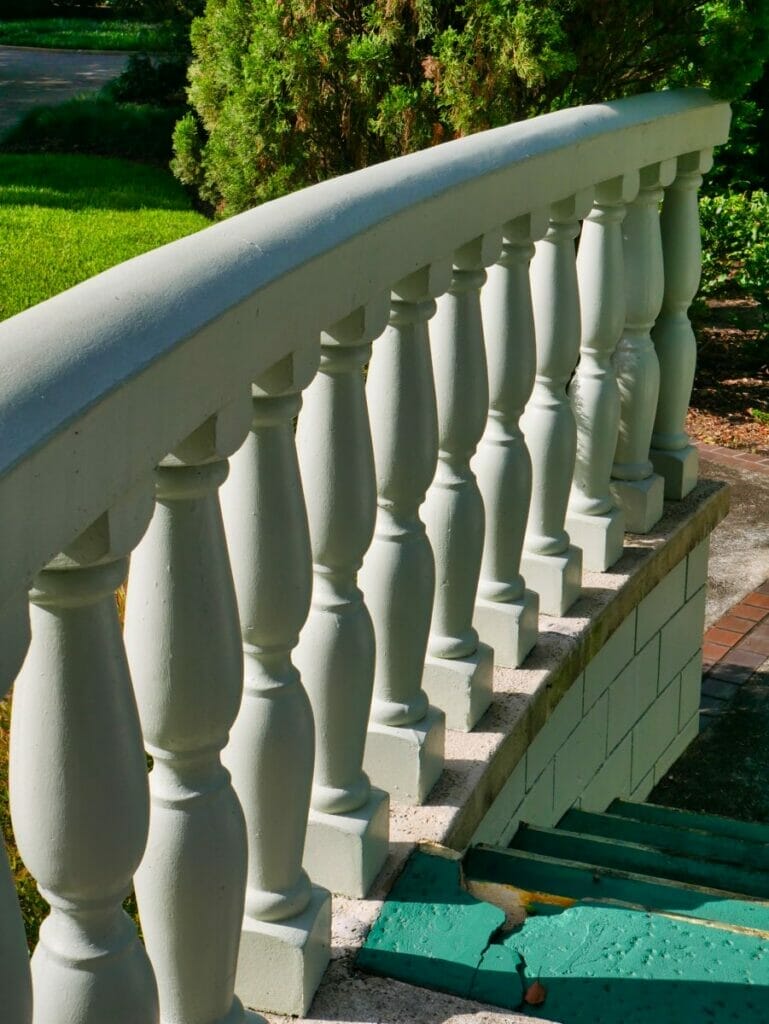 Within the garden, there is also a Landing that is elevated a little to let you look out onto the Rose Garden which is a must-do.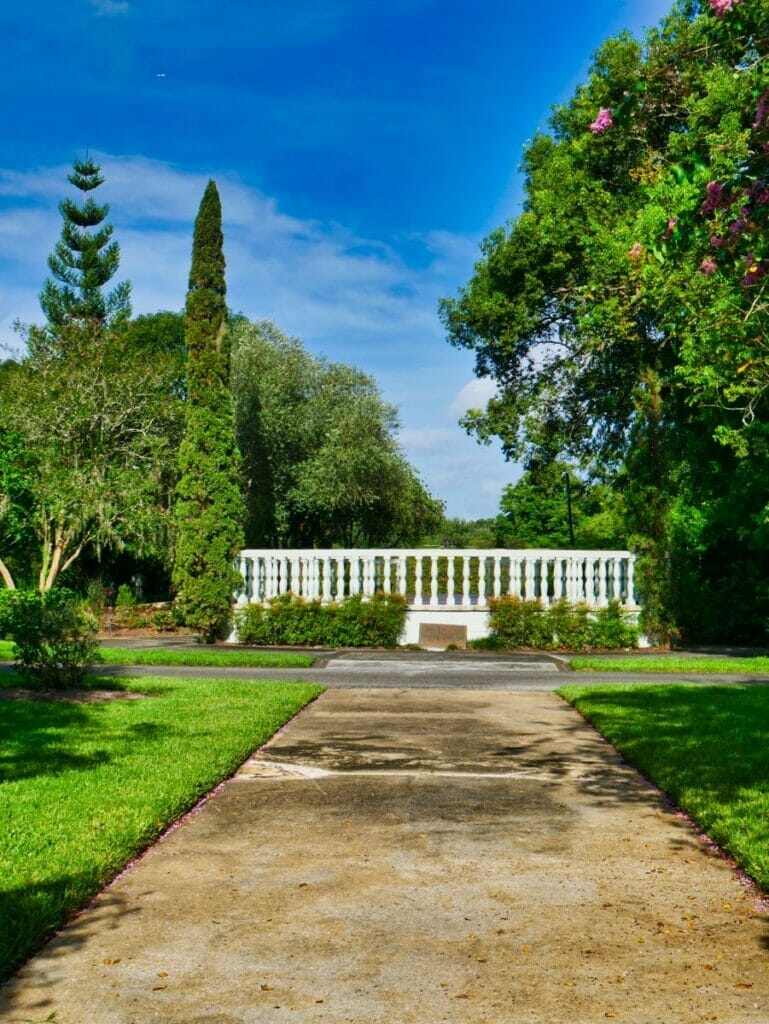 Visit the Leu House Museum
You can tour the first floor of the Leu House Museum, which is a restored 19th century home that was owned by four different families throughout its history.
See the halls they would have walked, learn more about who they were and what life would have been like then, and take the chance to spend a few minutes out of the sun.
Get Inspired in the Idea Garden
The Idea Garden is not just one garden, but ten distinct gardens that are meant to showcase different types of garden and different types of growing techniques.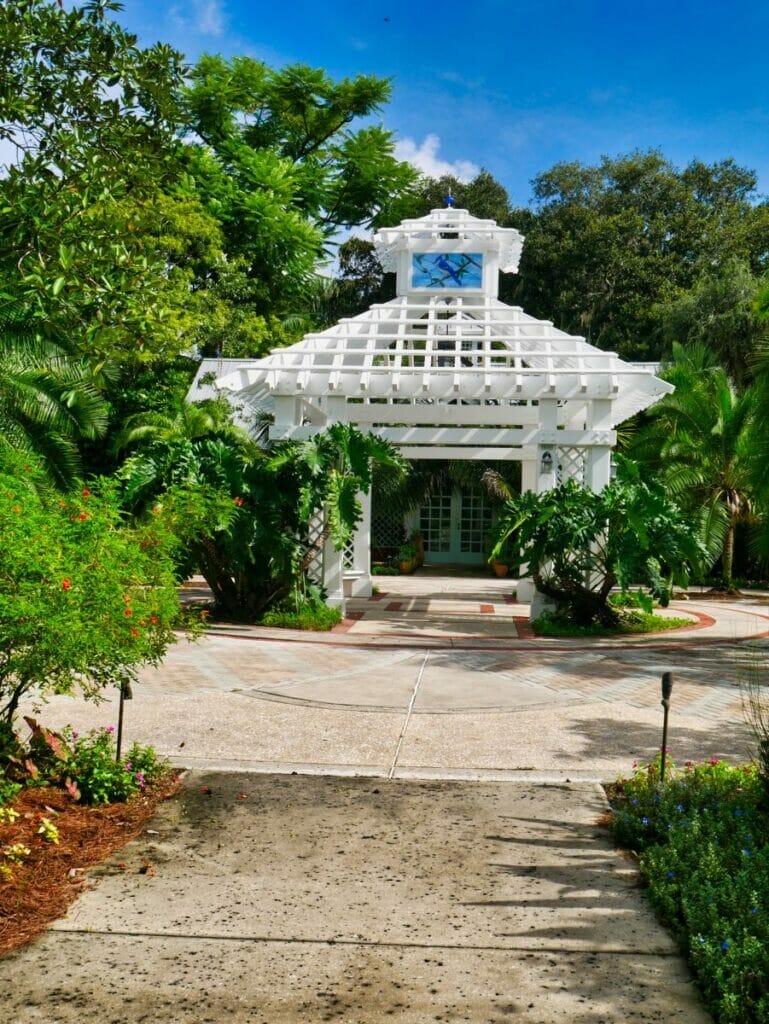 You've got the evening garden, the wildflower garden, and the bog garden, just to name a few.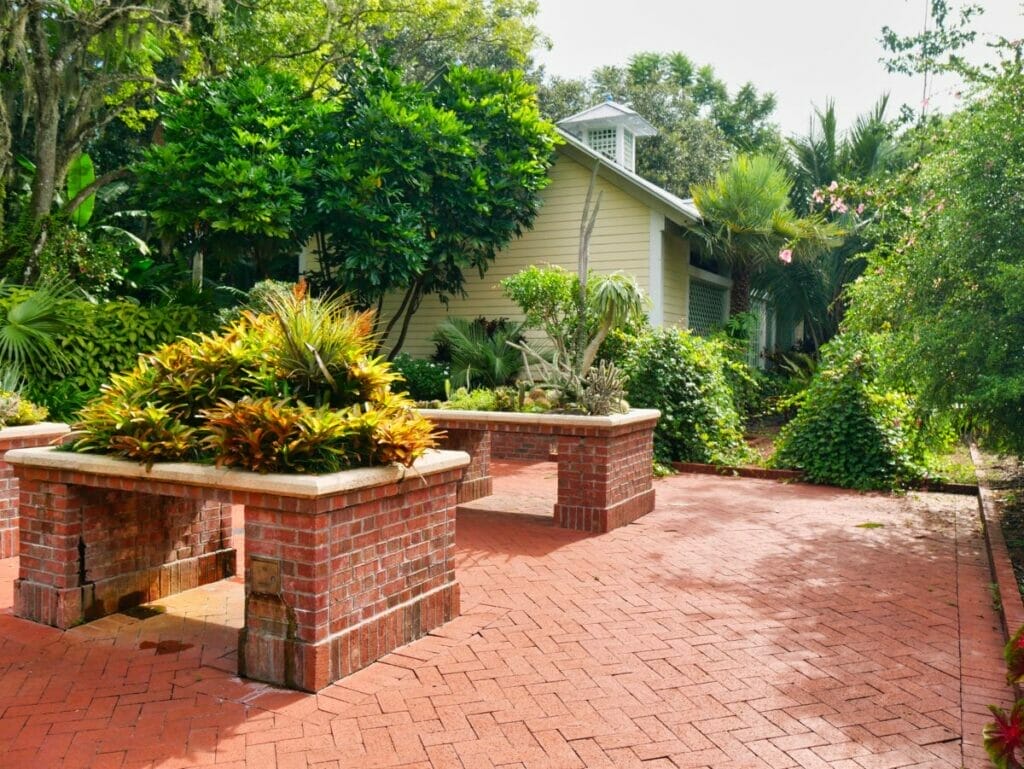 This is a great departure from the longer, strolling walks through some of the larger gardens that do tend to look the same after awhile.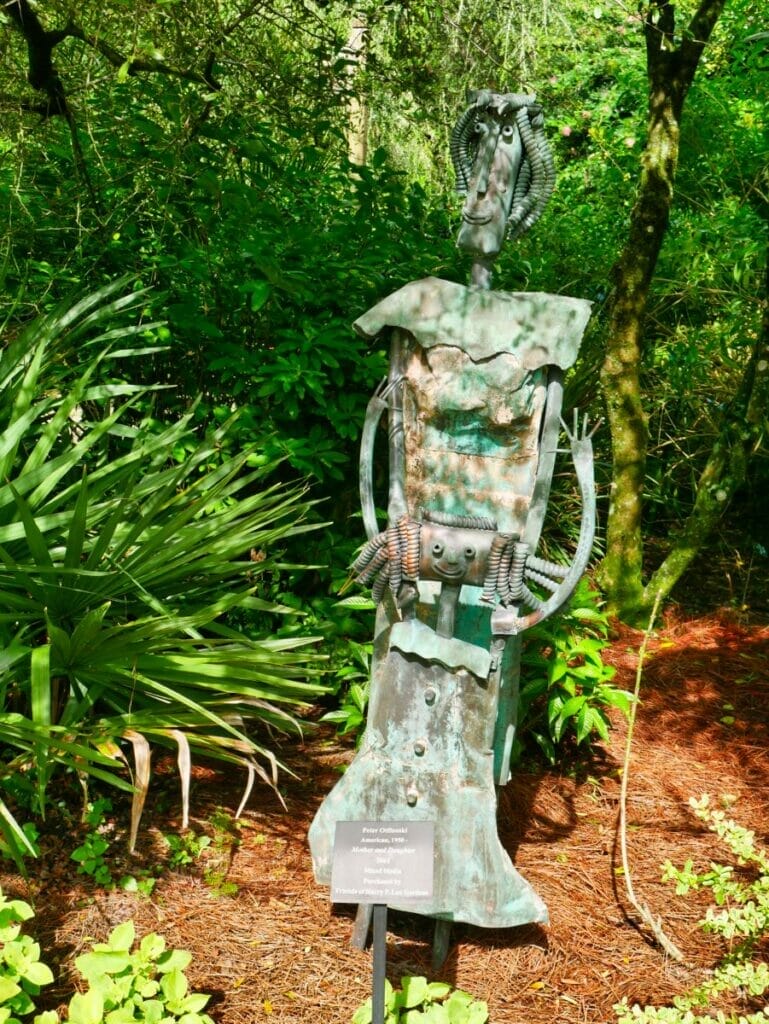 At almost every corner you turn in the Idea Garden, you'll encounter something new!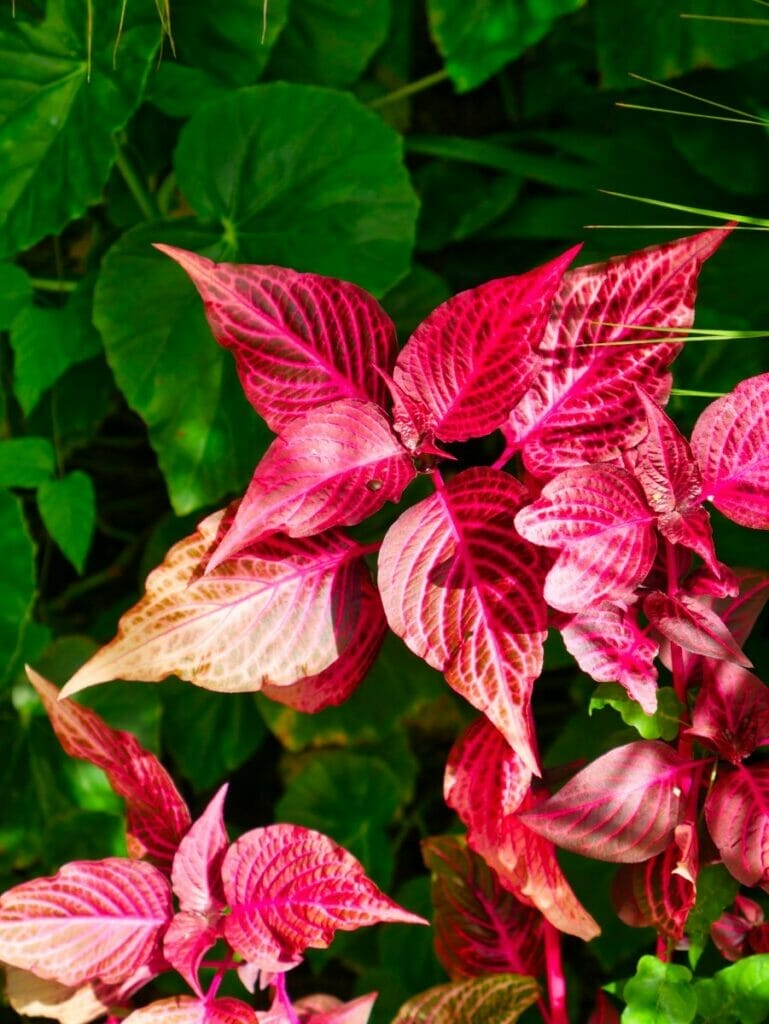 Spot the Sculptures
Throughout the gardens, but particularly in certain areas like the Idea Garden, you'll find some handmade sculptures that add an extra layer of depth to the gardens.
Each have a special meaning and are situated within the gardens at just the right space to really enhance your experience and add that little bit of intrigue as you go from admiring nature's art to human art.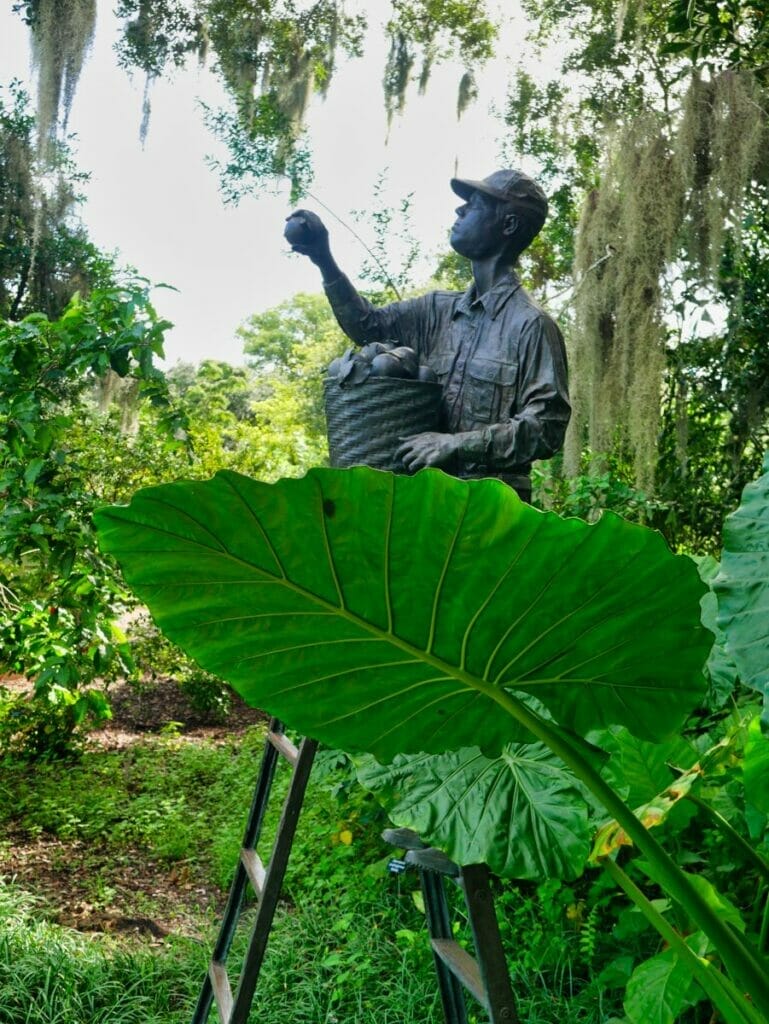 Things to Do at Leu Gardens for Kids
Many families visit Orlando with kids, so wondering if there's anything to do at Leu Gardens for kids is at the top of many visitor's questions.
While there is not a specific children's garden like there is at Bok Tower Gardens, Leu Gardens welcomes its little visitors with plenty of regular exhibits and things to do.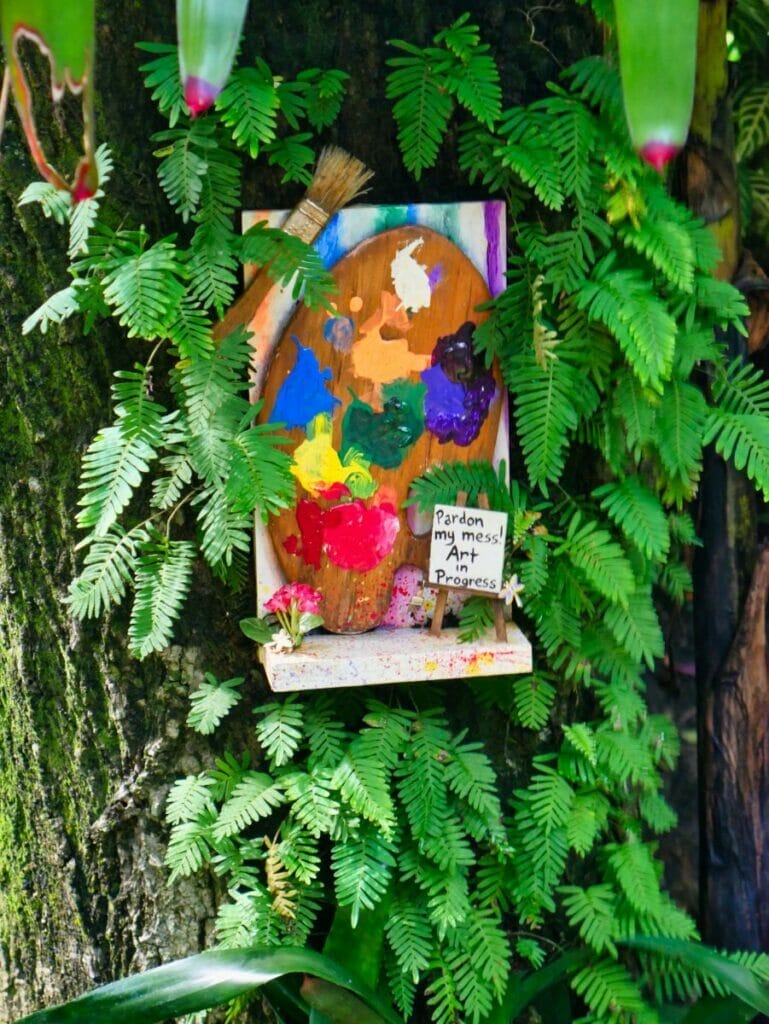 Leu Gardens Rotating Exhibits (Fairy Doors)
From spotting the hidden dinosaurs to finding the Fairy Doors of all the fairies that live in the gardens, Leu Gardens regularly creates maps of special "hidden" things in the garden to find.
This is the most perfect way to keep children involved and engaged without needing a separate garden for them to enjoy.
We visited during the Fairy Doors exhibit, which meant that we were searching for the doors of the fairy homes.
Everyone from the dance fairy to the reading fairy live in the gardens, and they've all got special doors on the trees to their dwellings!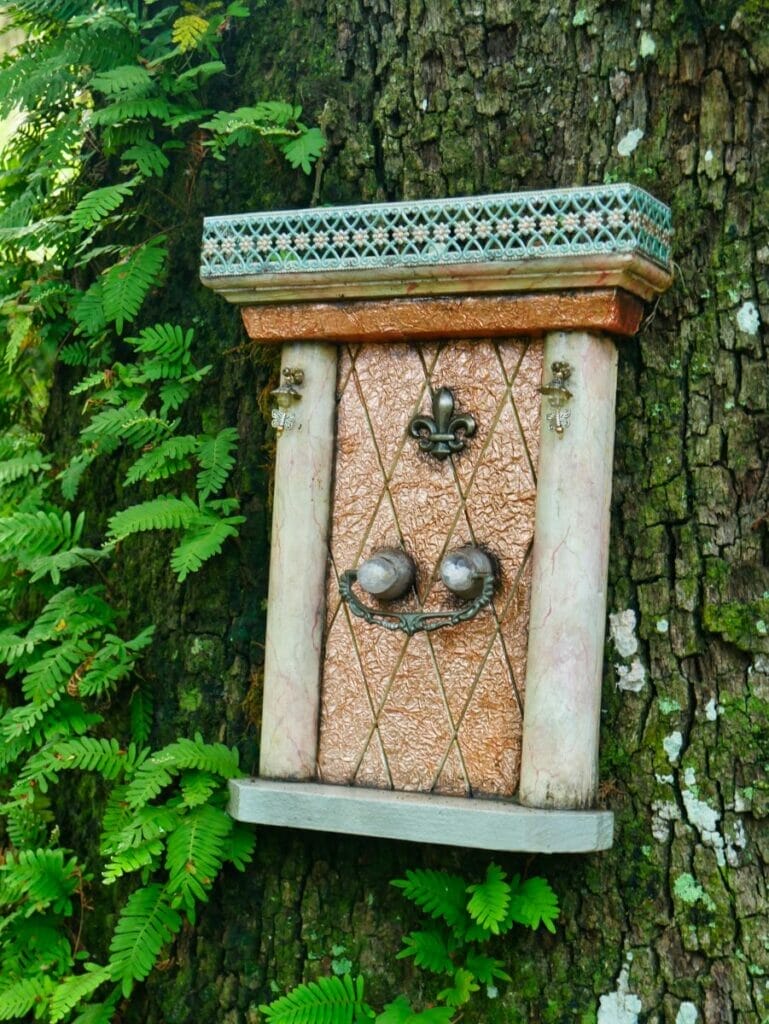 Going around and trying to spot them all, along with reading about them in the free guide, was a great way to explore the gardens and we saw so many children (some wearing fairy wings) excitedly yelling at their adults to "come look and see what we found!"
Leu Gardens has really captured the joy and imagination of being a child with these types of activities, and they're free to the public and included with entrance.
Explore the Butterfly Garden
Leu Gardens has a beautiful butterfly garden, designed with plants that attract these gorgeous creatures, and it's a great place to take the kids for some butterfly spotting.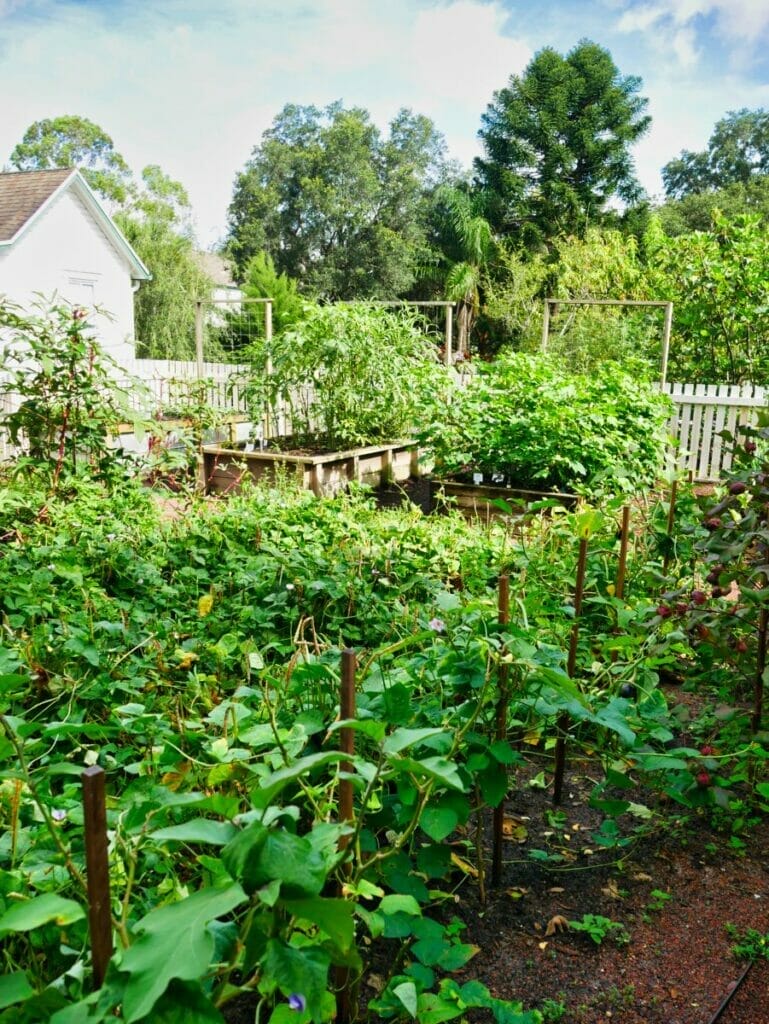 You'll find it near the vegetable and herb garden, which can also be a fun things to do with kids at these Orlando botanical gardens as you introduce them to the growing techniques of certain things that they might find on their dinner plate later!
Leu Gardens Dinosaur Garden
It's called the "dinosaur garden" as a nickname, but really you'll find this garden on the map as the Palms, Cycads and Bamboo garden.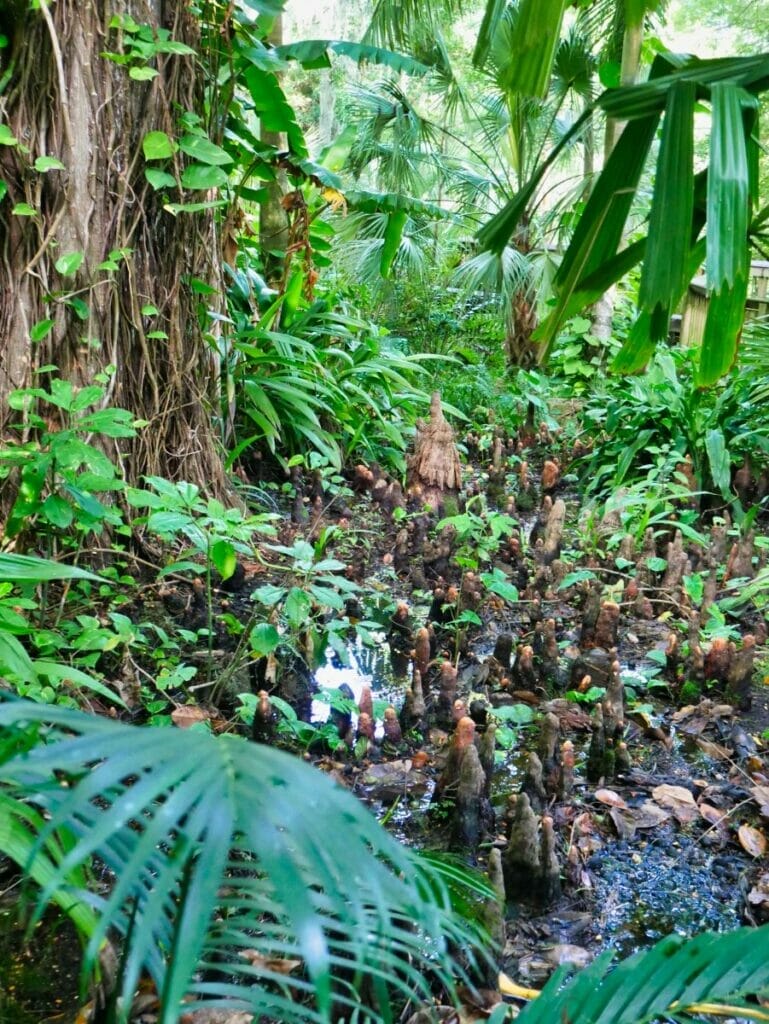 The "dinosaur" reference refers to how far these plants date back to – for some, the prehistoric age when the dinosaurs roamed!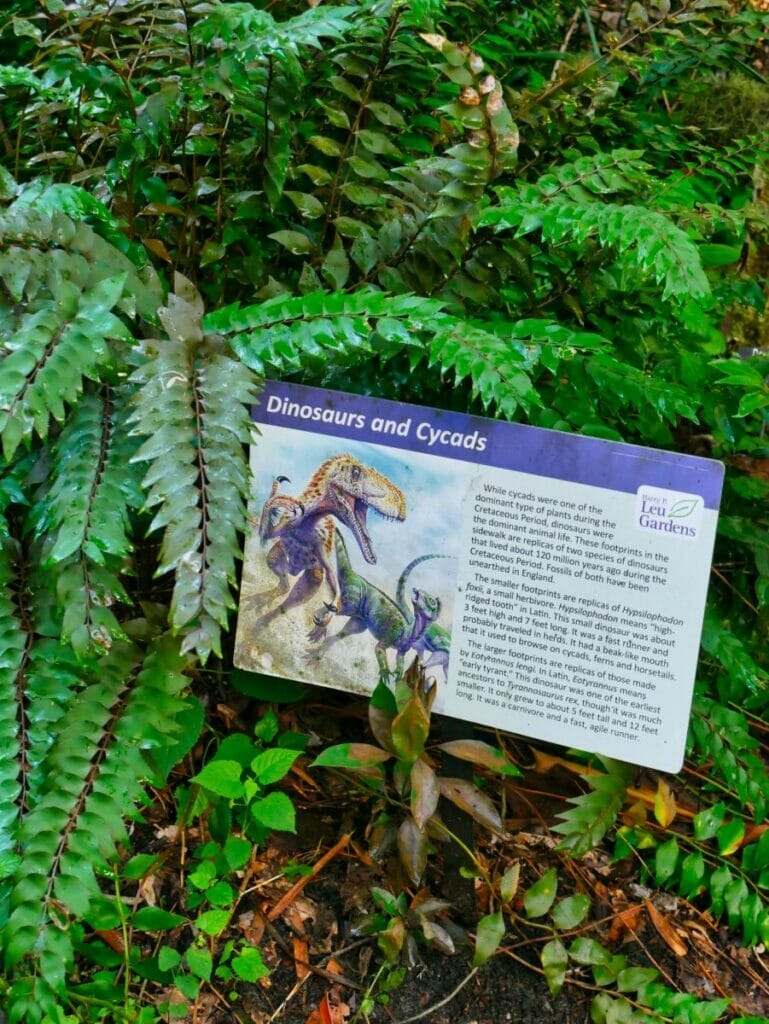 From the towering bamboo to the impressive coverage and depth that palms provide in shading you from the sun, kids will feel even more connected to this garden if you explain the connection between the plants and the dinosaurs and use your imagination to play pretend and be dinosaurs yourselves wandering through.
Leu Gardens Movie Nights
Leu Gardens holds regular movie nights on their lawns, where a giant outdoor screen is set up for guests (extra ticket required) and you watch the movie under the stars.
You can bring your own picnic and chairs or blanket, and it's such a fun way to spend some time as a family and get the kids involved and familiar with the gardens.
Leu Gardens Events & Leu Gardens Weddings
If you're looking for somewhere to host an event or wedding, Leu Gardens is one of the top event rental spaces in Orlando.
There are multiple locations that can be used, including gazebos, specific gardens, the Landing, and more, and they're used to doing everything from wedding receptions to birthday parties.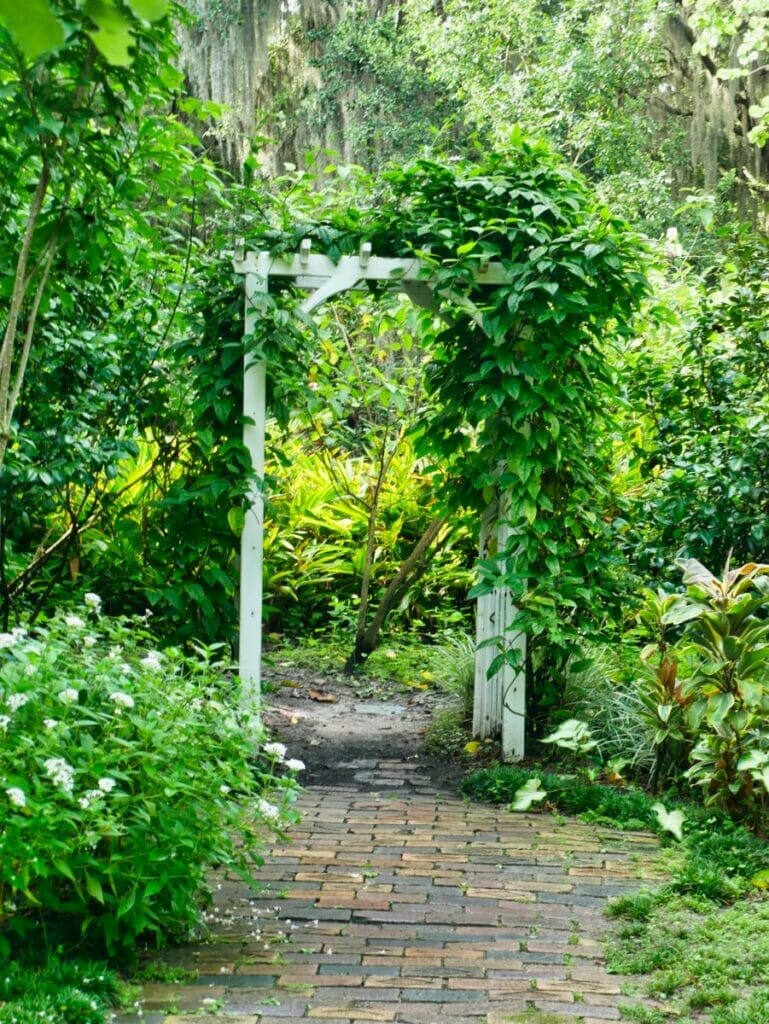 Pin for Later!
Get the All-American Travel Secrets!
Don't miss out on America's hidden gems!