From world class theme parks to hidden gems only the locals know about, finding things to do in Orlando is incredibly easy.
Narrowing down the best Orlando things to do, however, can be harder!
This is one of the world's top visitor destinations that Florida is most known for that was basically built to give you things to do, but many people don't have more than a week in Orlando or two weeks at most (unless you're a lucky Floridian who lives close!).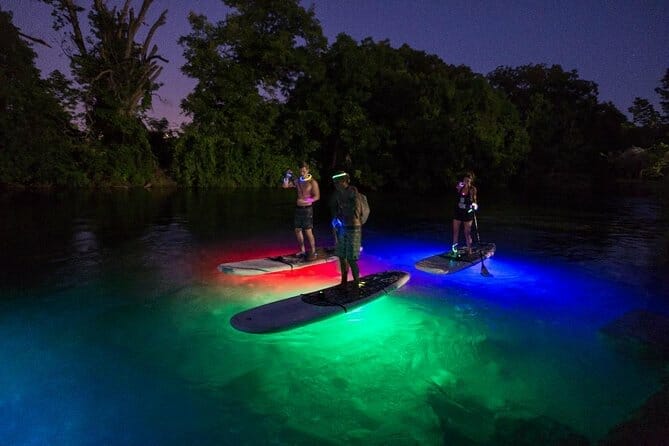 In this guide on what to do in Orlando, I've broken down all of the best options in this iconic Florida visitor destination so you can find things to do based on your interests, your age, or the event.
Getting around Orlando
Don't forget that it's much easier to see Orlando by car so you can get around on your own.
Rental cars are perfect if you're flying into the area.
We recommend using Discover Cars price comparison to find the cheapest deals.
What to Bring to Orlando
If you're not used to the Orlando heat, here are just a few suggestions on what to make sure you have with you, almost year-round.
Where to Stay in Orlando
Budget: Splashing Out ($250+ per night)
Orlando is full of luxury hotels to choose from, and while more obvious options might be the Ritz Orlando, the Waldorf Astoria is at a bit of a cheaper price point (though not cheap, this is still a splash out) and offers some spectacular amenities.
Firstly, it's set on over 400 acres, and in addition to plush rooms that will rival any resort you've stayed in, there is also a full golf course, 2 swimming pools, kid's clubs, a lazy river, an on-site spa AND free transportation to the Disney parks.
Oh, also there are 12 restaurants, so, there you go, decision made!
Budget: Mid-Range ($150-$250 per night)
I've stayed in this hotel so many times, I've lost count – and every single time, I want to stay forever.
The Wyndham Bonnet Creek is a great mid-range option with spacious rooms, beautiful pools, a lakeside location with plenty of recreational opportunities for kids and adults alike, and some rooms even have Disney fireworks views.
Relax by the fire pit in the evening, or put on your plush robe and check out the spa. The location is top notch, the price is reasonable for Orlando, and the memories you'll make here will last a lifetime.
Budget: Uh…on one! ($150 or less per night)
If you'd rather spend your vacation money on things to do in Orlando while still being comfortable and happy at your resort, Hilton at Tuscany Village is for you.
The whole resort is sleek and modern, with awesome views from many of the balconies and well-designed outdoor pools (yes, this is Orlando, even the cheaper hotels have a pool!)
Choose from studios or suites, and appreciate the great location that makes you a 4 minute walk from the Outlets and a less than 10 minute drive from Disney, SeaWorld, Universal, and other Orlando attractions.
Things to Do in Orlando with Kids
Orlando is a kid-friendly haven.
In fact, much of their marketing is towards kids to get them to beg their parents to take them to one of the theme parks to meet their favorite mouse.
Here's what to do in Orlando with kids of all ages.
1. Animal Kingdom
Disney's Animal Kingdom is the second most kid-friendly park, apart from the Magic Kingdom which is listed down below in the birthday section.
From family-friendly rides like the Kilimanjaro Safari to the immersive, glow-in-the-dark world of Pandora, the World of Avatar, kids will go wild for all of the exciting things to do at Animal Kingdom.
Creative kids can try their hand at the animation studio classes, included for free, which is a 30 minute lesson on how to draw Disney characters, while more daring ones can soar through the sky on a banshee at Flights of Passage.
Don't forget to let them choose the Animal Kingdom fastpasses, and consider Animal Kingdom at Christmas if you're visiting Florida in the winter.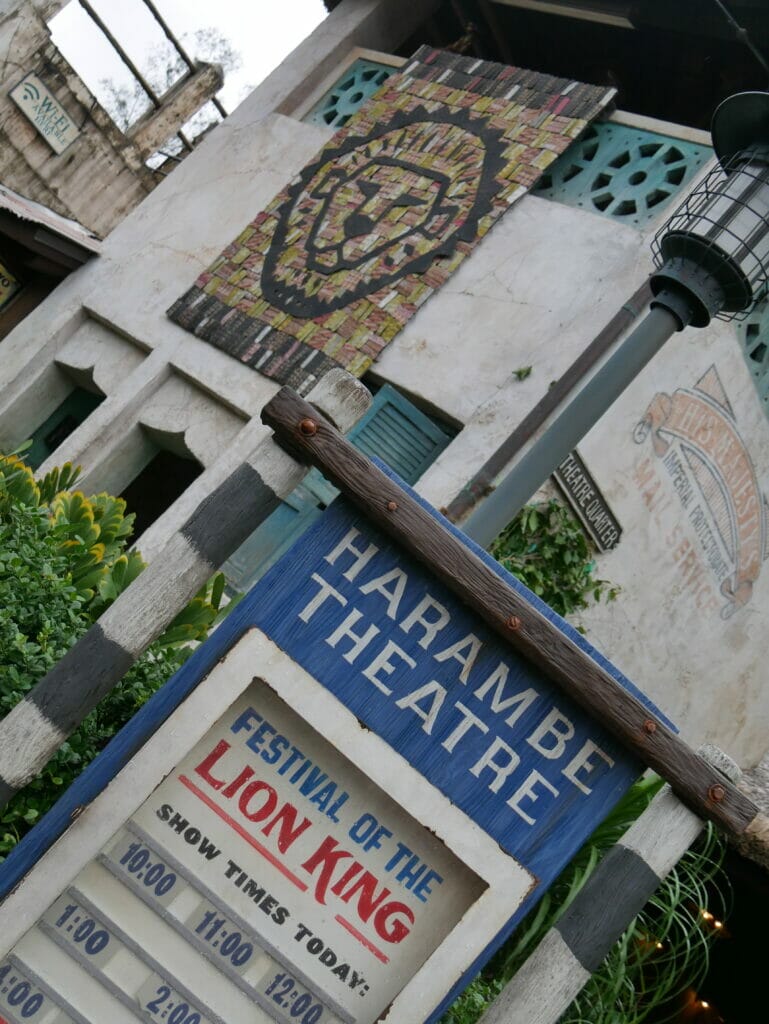 2. Sea World
As a child, Sea World was always such a magical place for me because of the awe-inspiring animals and the interactive and funny shows that the conservation team put on.
From sea lions to dolphins to penguins, Sea World is a great place to gain an appreciation for animals while also having fun.
Sea World has the best kid's playplace in all of Orlando – Sesame Street Land.
This well themed land is an interactive playplace for kids and will entertain the little ones while the teens go on thrilling rides like Kraken.
3. Disney Springs
As a shopping and dining complex, Disney Springs offers plenty of things to do for kids, including these hot air balloon rides.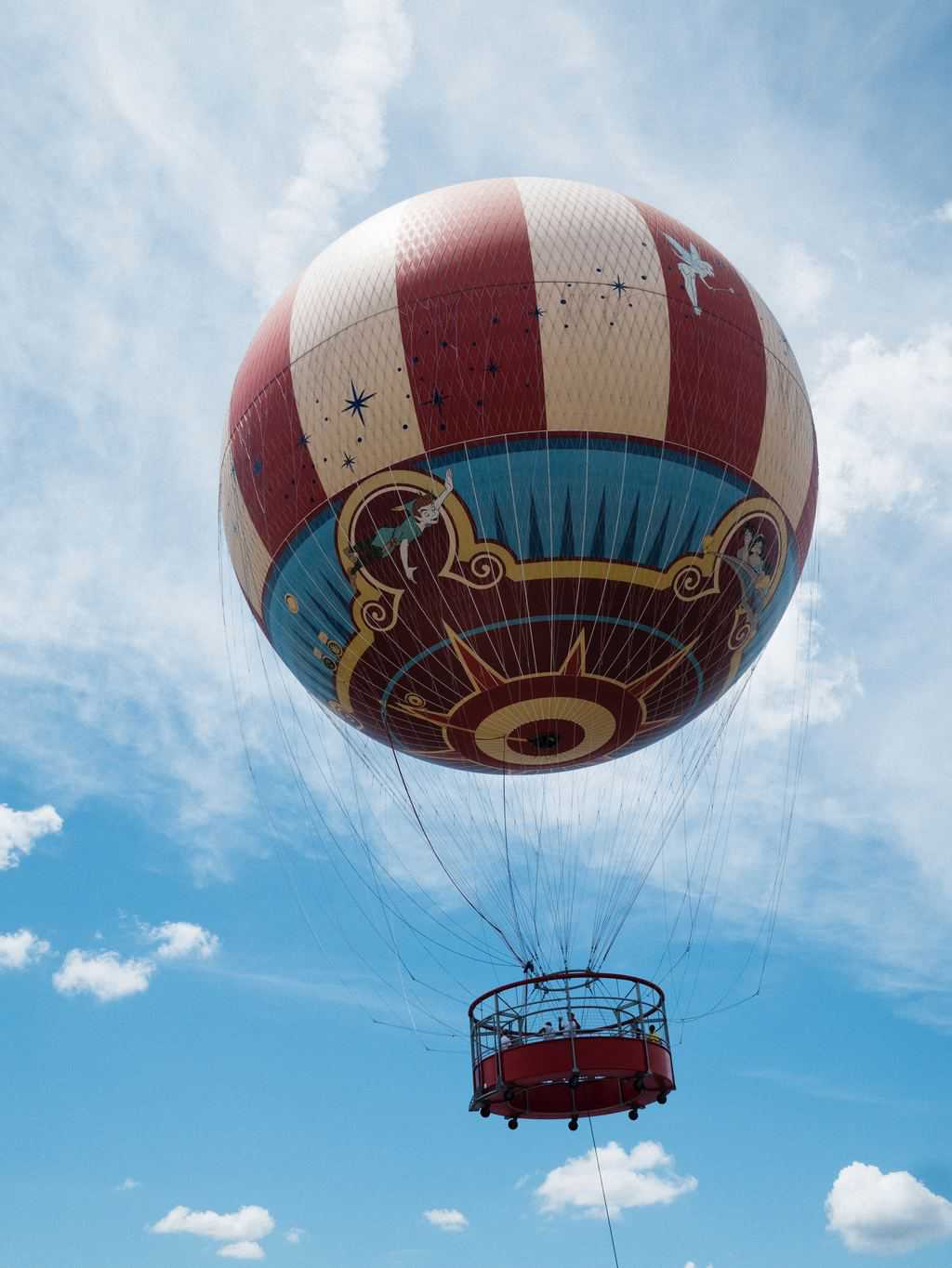 You can also take them on a ride in an amphibicar, which is both a car and a boat!
Enjoy dinner at Rainforest Cafe where kids will get a kick out of the regular thunderstorms and animal sounds.
Stop for a milkshake at Ghiradellis, immerse yourself in all of the Disney stuffed animals they could ever want at World of Disney, or enjoy and dance along to the live entertainment in the bandstand.
What to Do in Orlando for Toddlers
If you've got your little one in tow, you'll want to go to the tamer things to do in Orlando for toddlers, not the rip roaring rollercoasters.
4. Central Florida Zoo
From cougars to black bears to donkeys to giraffes, the Central Florida Zoo is filled with animals from all over the world in an effort to help your toddler learn about conservation and the animals we share the world with.
This zoo is particularly child-friendly, with options like face painting and an entire animal-themed splash park that you can use if you bring your swimsuits.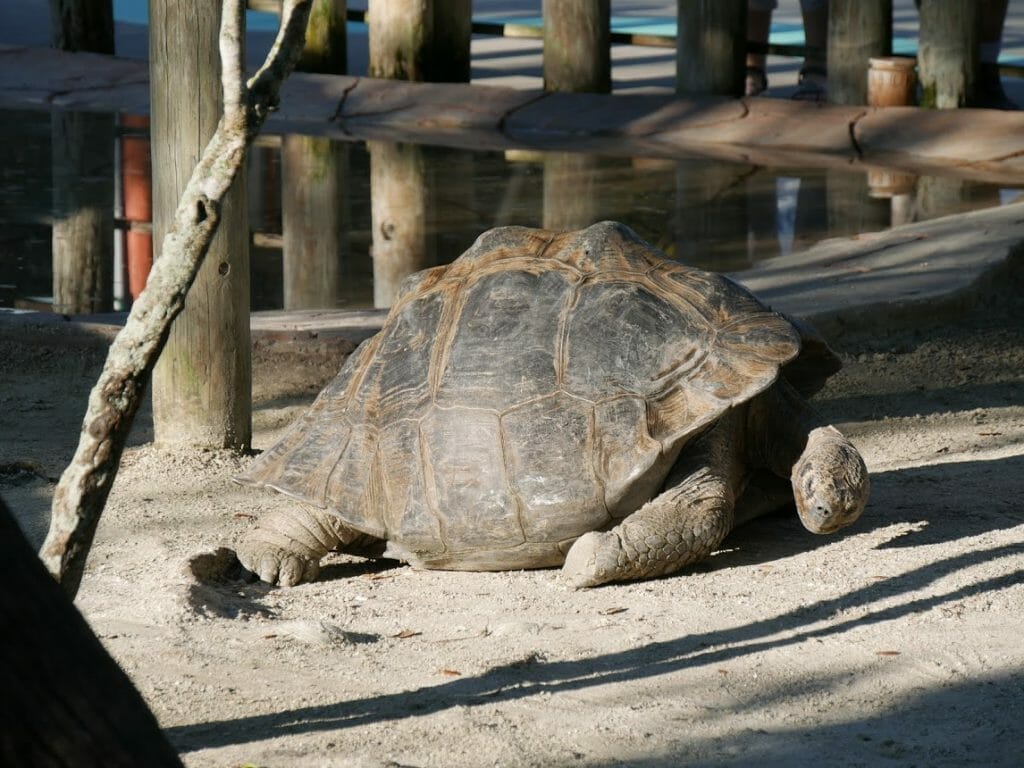 The Central Florida Zoo is one of the best things to do in Orlando with animal loving toddlers, and the engaged and interactive zookeepers will make sure to answer any of their questions or help them get as good a view of the animals as possible.
5. Crayola Experience
One of the best things to do with your toddlers in Orlando no matter what they're into is the Crayola Experience.
This interactive, Crayola-inspired activity center is one of the most unusual things to do in Orlando and a fantastic way to get your creativity going and let your toddler explore and engage with their own ideas and colors.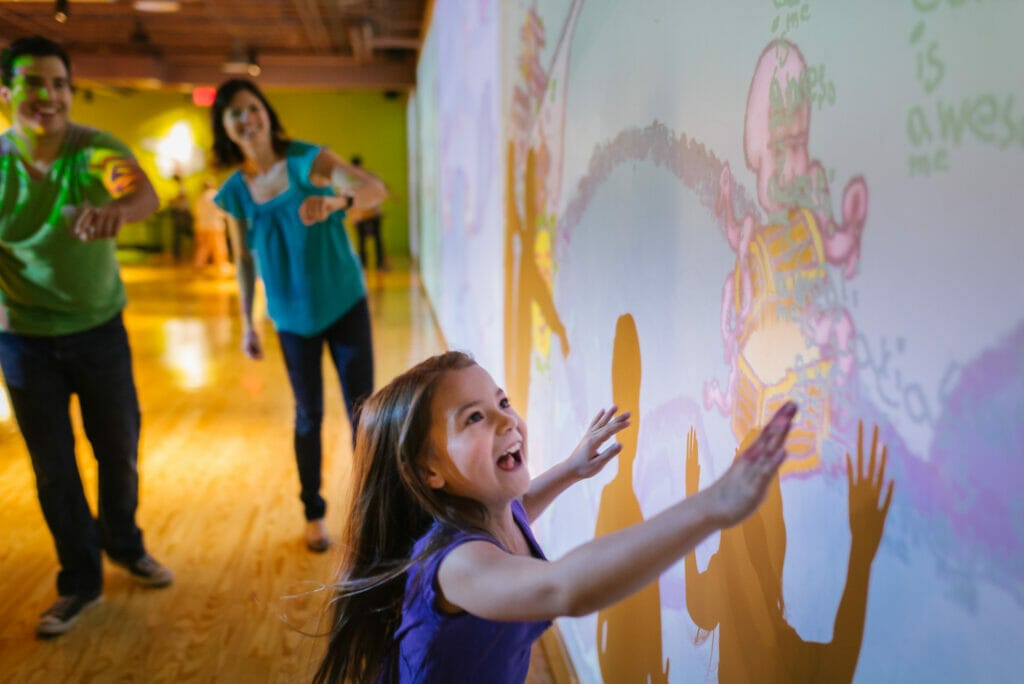 You can do everything from meet crayon characters to play on the crayon-inspired playground to seeing how crayons are made at the factory show.
There are also activity labs which combine colors and lights and sound, as well as the chance to make art of all kinds including crayon drip art and painting.
6. Ride on the Wheel
The Wheel is a giant wheel that slowly rotates around like a Ferris Wheel, just with an enclosed capsule and smoother ride.
Toddlers and kids of all ages are more than welcome on the eye, and you can get some amazing views over Orlando.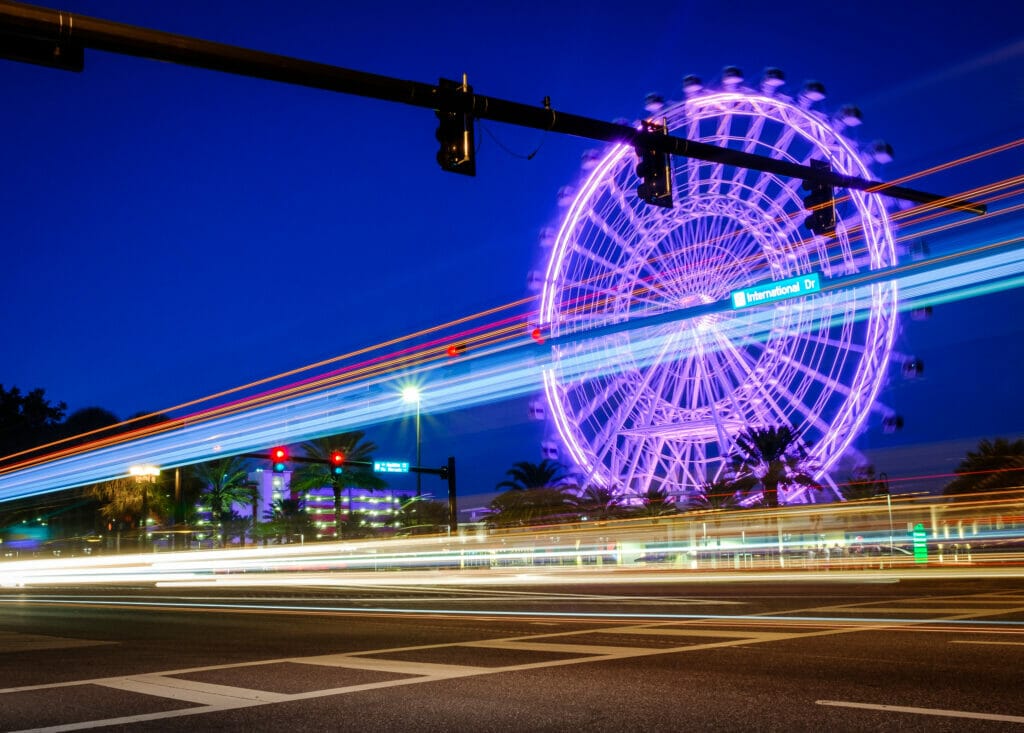 The capsule is air conditioned and moves slowly so if you and your toddler need a bit of a break while still being able to do some sightseeing.
Things to Do in Orlando for Teenagers
Teens thrive in Orlando, both at the theme parks and in other attractions around the city.
They can find some independence and thrills with these Orlando attractions for teenagers.
7. Islands of Adventure
From the Wizarding World of Harry Potter to classic thrill rides like the Hulk, Islands of Adventure is one of the best theme parks for teenagers in Orlando.
Marvel Super Hero lovers will find a ton to enjoy here, including the Amazing Adventures of Spiderman and Doctor Doom's FearFall.
On a hot day, the teens will love the water rides, Dudley Do-Right's Ripsaw Falls and Pope and Bluto's Bilge-Rat Barges.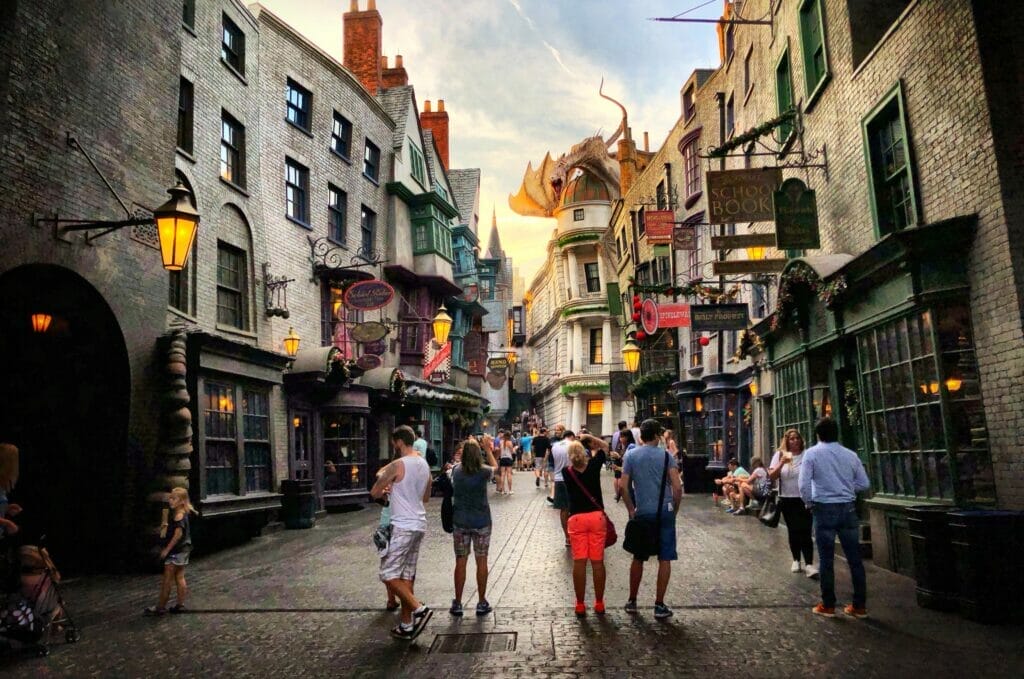 There are also Jurassic Park themed attractions and plenty of places to eat and explore.
The best option is to get a joint ticket for both the Universal Orlando and Islands of Adventure parks, as there are Harry Potter attractions in both and you can take the Hogwarts Express in between them provided you have a ticket to both.
8. Hollywood Studios
Disney World isn't without its teenager-friendly parks.
Of course, each one of them has enough for teenagers to do, but there are a couple that stand out.
Firstly, Hollywood Studios.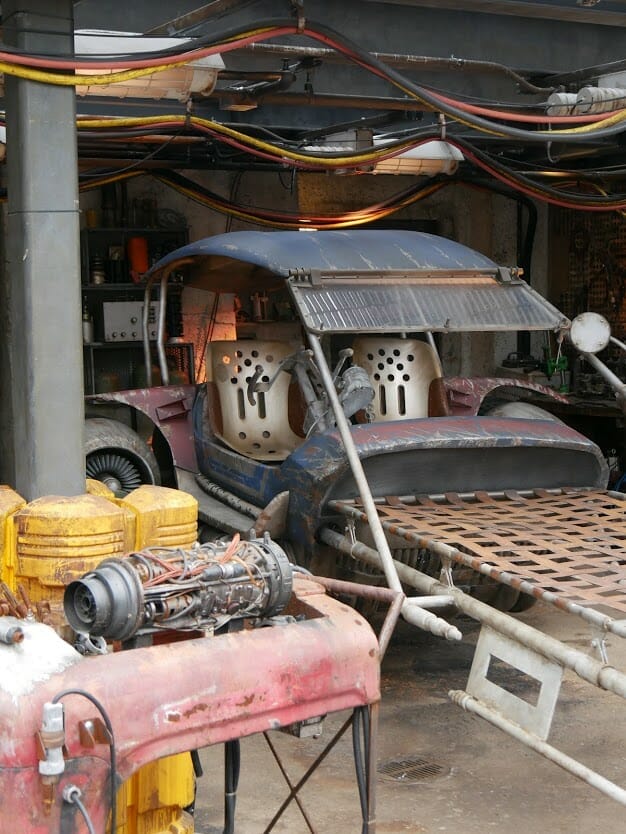 With the introduction of the Star Wars themed Galaxy's Edge, you can get yourself immersed in the world of Han Solo and Darth Vader, as you navigate the Millenium Falcon and take a spin on the best ride at Disney World, Rise of the Resistance.
Hollywood Studios also has Tower of Terror and Rock'n'Rollercoaster, which are thrill rides popular with teenagers.
9. Universal Studios Florida
Universal Studios Florida is the second theme park at Universal Orlando, and the original!
This is another theme park that caters to the teenage crowd with rollercoasters like Hollywood Rip Ride Rockit, Revenge of the Mummy, and Harry Potter and the Escape from Gringotts.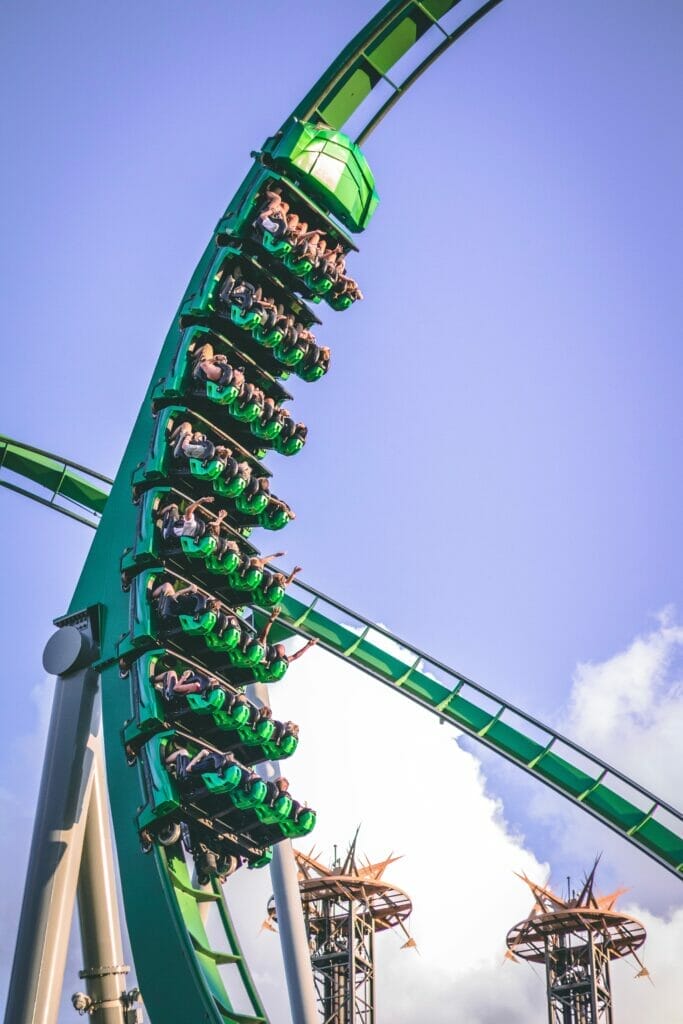 There is also a Simpsons land, Springfield, which is a major hit with a lot of teenagers, as well as Men in Black, a ride where you are whipped around an alien-infested office and have to try and protect the world from the invasion.
Universal Studios also hosts popular events like Halloween Horror Nights, where the entire park is transformed into a scare-factory as you're chased by ghouls and horror movie characters through haunted houses and more.
Things to Do in Orlando for Adults
Got an adult-only trip to Orlando?
From wine bars to botanic gardens, here are some of the coolest things to do in Orlando for adults.
10. Epcot
The Disney parks aren't just for kids!
One of the best things to do in Orlando for adults is to spend the day at Epcot.
This Disney park features plenty of places to eat and drink, as well as an entire section dedicated to different sections of the world called the World Showcase.
Whether you're doing a full "drink around the world" challenge or just want to enjoy yourselves as you take a leisurely stroll from Norway to Canada, adults love this park for its spaciousness and things to see.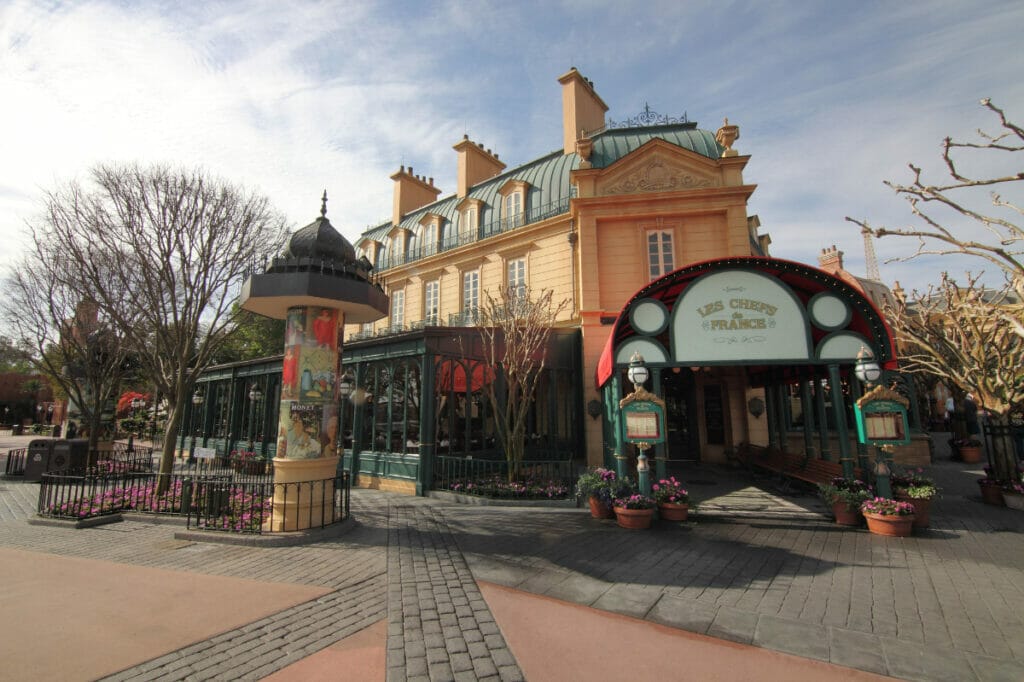 Epcot also hosts annual festivals that feature pop up kiosks and beautifully themed decorations, including the Food & Wine Festival, the Festival of the Arts and the Flower & Garden festival.
These beautiful gardens in downtown Orlando are a real treat away from the hustle and bustle of busy streets and people.
Locals absolutely love these gardens as well as visitors, as the 50 acres gives you ample time and space to explore.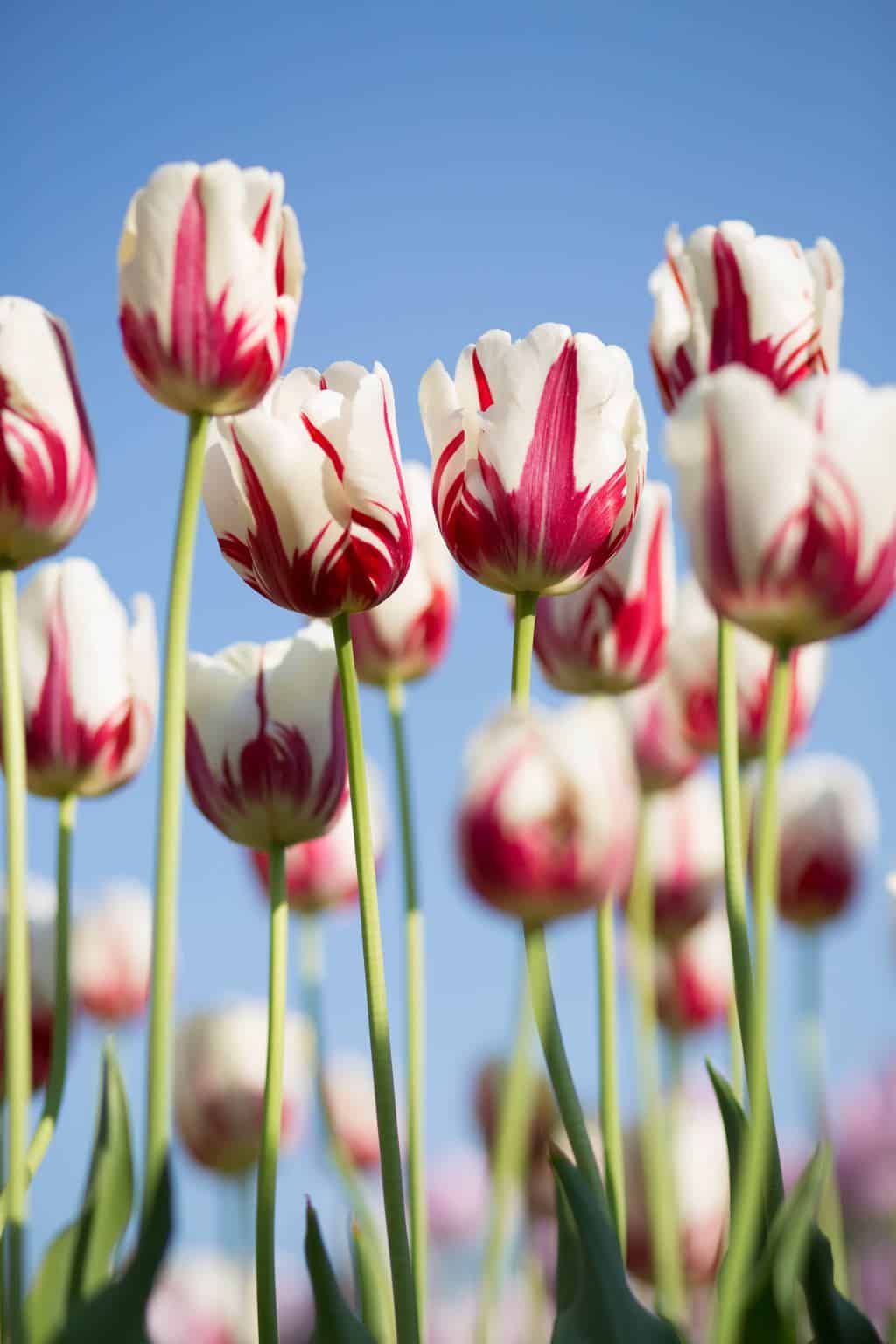 In addition to a historic house, there's also a tropical rainforest area, a rose garden, manicured plants and a butterfly garden meant to attract as many butterflies as possible.
You can spend an entire day at Leu Gardens if you want, or just stop by for an hour or so for some peace and quiet.
12. See an Orlando Magic Game
The Orlando Magic are the home team in basketball in Orlando, and while they don't have the same support that other cities may have for their teams, Orlando does get behind the Magic when they're winning at least!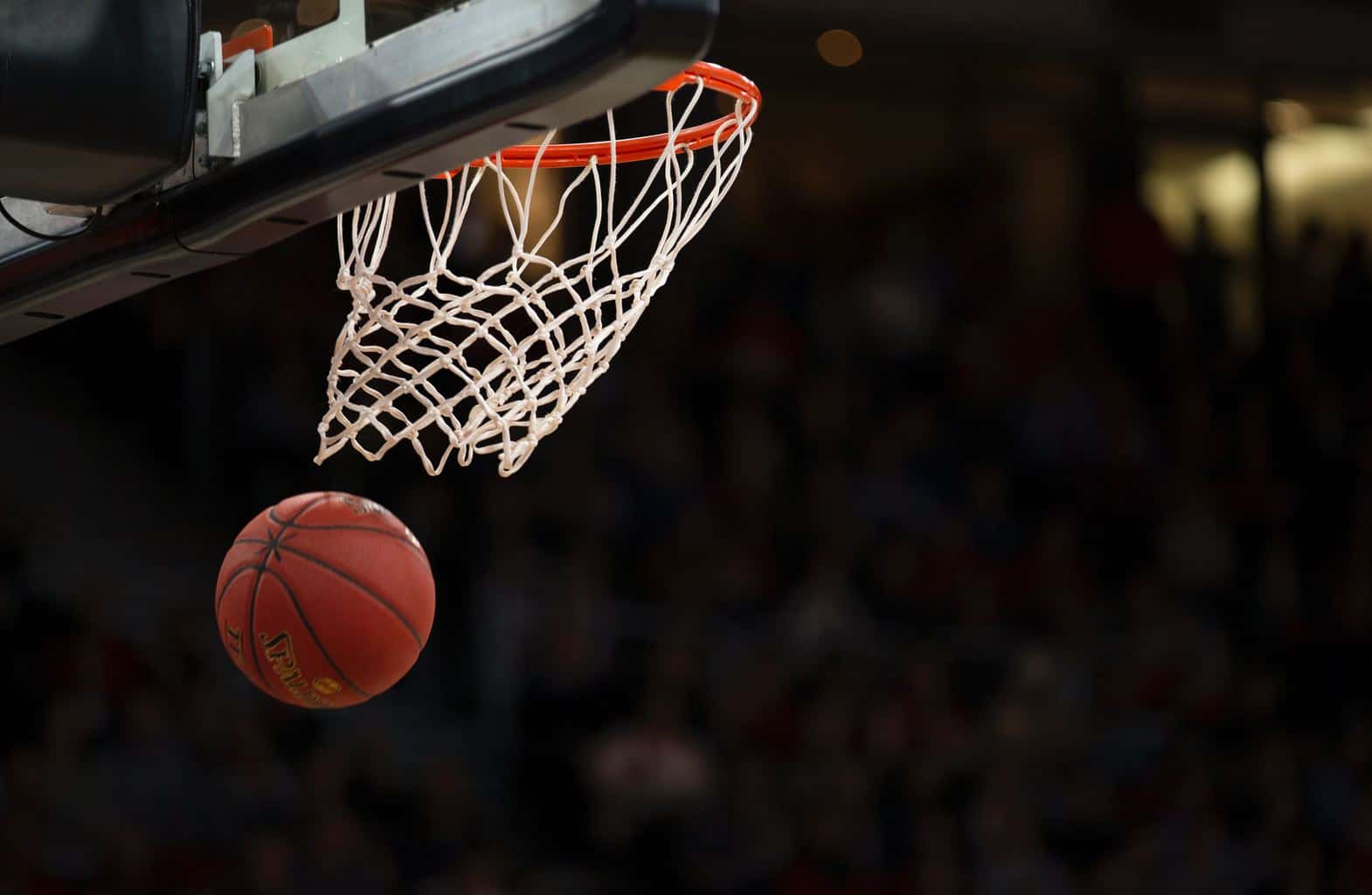 Go to a Magic game and get involved in the atmosphere – you'll often get some offers for various local restaurants if they make a certain number of 3 point shots!
If you get the GO Orlando Pass, you can go to some magic games for free!
Things to Do in Orlando for Your Birthday
On your special day, soak in the sun and enjoy these Orlando birthday ideas ranging from the best restaurants to the happiest theme parks.
13. Get a Birthday Button at the Magic Kingdom
When you want a classic Disney birthday, get a "birthday button" from guest services, and spend the day at the most magical place on Earth.
By wearing a birthday button, you may get extra happy birthdays from cast members or other guests and it has been known for magical moments to happen like getting a free dessert at dinner or getting a special character interaction.
Spend the day zipping around on Space Mountain, flying high with Peter Pan, and chasing ghosts in the Haunted Mansion, and then top it all off with a stunning fireworks show over the castle that you can pretend is just in your honor.
There are plenty of fun sit-down eating options in the Magic Kingdom for a birthday as well, including Crystal Palace which is Winnie the Pooh character dining or Be Our Guest, a dining option in the Beast's Castle.
14. Spend the Afternoon in Celebration
There is literally a town in Florida called Celebration, which I would say is the perfect way to spend your birthday.
Known as Disney's town due to it being built and run by the Walt Disney company, this is a picturesque town with a Main Street and plenty of places to eat and shop.
If the sun is shining, rent some bikes and bike along the beautiful tree lined streets, or just stop in a bakery for a birthday dessert.
15. Water Park
This is Orlando, so even in December there are water parks open.
Combine your love of theme parks and being outdoors and celebrate your birthday at an Orlando water park.
You've got two to choose from at Disney, Typhoon Lagoon and Blizzard Beach.
Both are excellent, with Typhoon Lagoon having more traditional tropical theming and Blizzard Beach having unique ski resort theming.
You can also head to Universal's Volcano Bay which is iconic in Orlando for the functioning volcano, or you can try Aquatica which is Sea World's water park.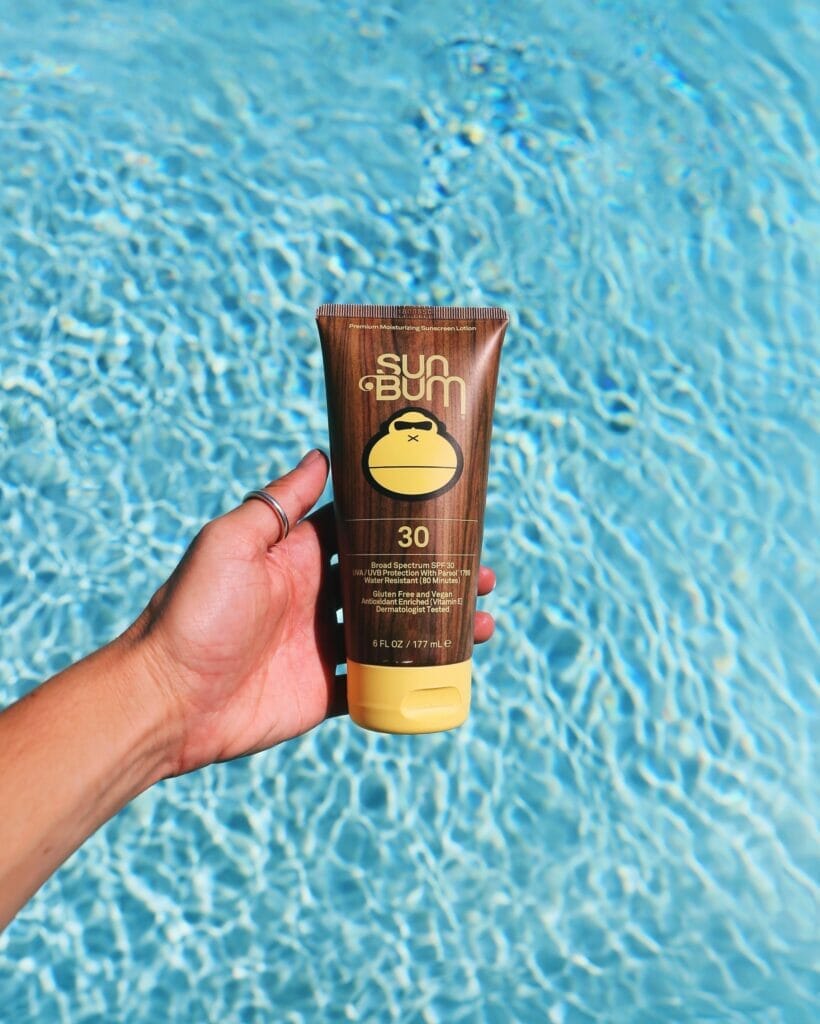 What to See in Orlando for Free
On a budget and want to see Orlando without spending money?
Here are some of my favorite things to do in Orlando for free so you can enjoy the city no matter your situation.
16. Wander Along the Boardwalk
Disney's Boardwalk is an entertainment district at Disney World that's completely free to enter and includes plenty of shopping, live entertainment, and Orlando date ideas like dueling piano bars and ice cream shops.
You can visit the Boardwalk at any time of the day – one of the best free things to do in Disney World, but it really comes alive at night.
You can also walk across to the Beach and Yacht Club resorts, which feature beaches that you can sit and relax on while in a swinging bench.
17. Animal Kingdom Lodge
Firstly, it's free to visit as a day guest, so there is no entry fee, and secondly, you can watch animals free range roaming on the savannas.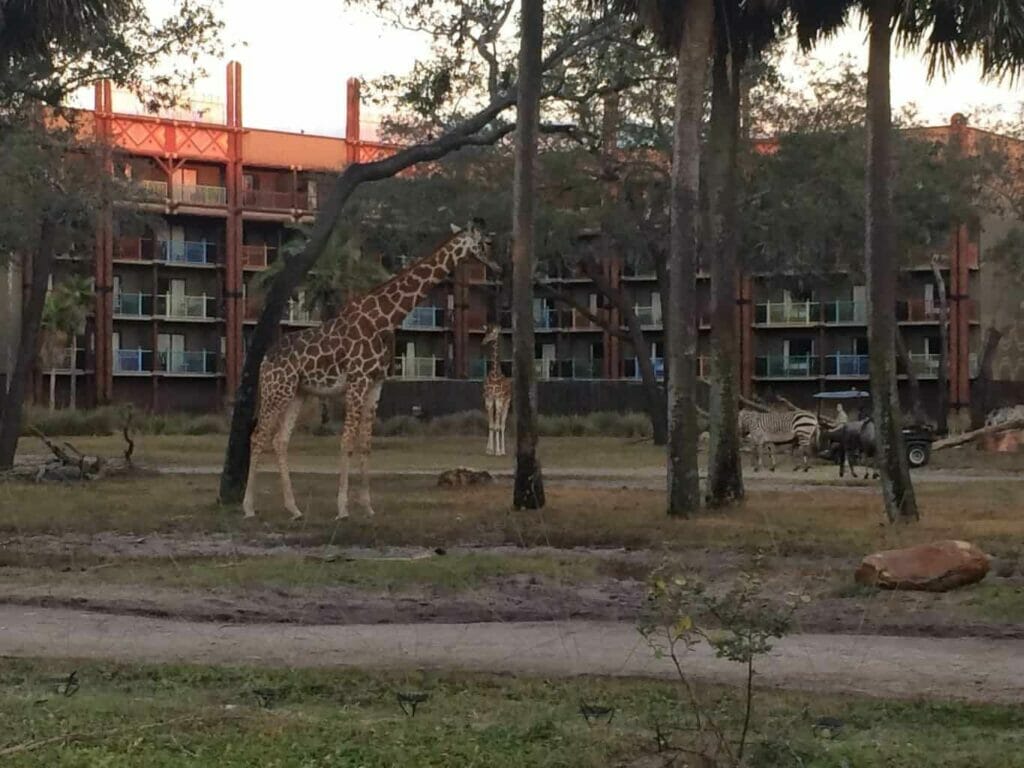 At a hotel.
In Orlando.
There are daily feeding opportunities, games, animal-themed kid's educational talks, cookie decorating, the list goes on.
All free, and all designed with the family in mind.
You can get there by driving and parking yourself or by taking Disney transportation from one of the Disney parks or Disney Springs.
18. Visit the Tibet-Butler Preserve
Orlando isn't always known for being the place to go for nature and wildlife, but you can find a hidden gem in Orlando at the Tibet-Butler Preserve.
It's one of the most unique things to do in Orlando for nature lovers, as you can explore the nature center, butterfly garden, and miles of walking trails that take you around the boardwalk and through the natural habitats.
Keep an eye out for american alligators, river otters, armadillos, and rare birds like bald eagles and eastern screech owls.
This is Orlando scaled back to what it once was – swamps, marshes, and scrub safe for the animals in Florida to live in.
Things to Do when it Rains in Orlando
In the summer months, expect it to rain in Orlando almost every afternoon! It's your standard Florida thunderstorm, but you won't be scared because you can try one of these rainy day ideas in Orlando.
19. Explore Wonderworks
Wonderworks is one of the most engaging places to bring the family on a rainy day – seriously, you can't look away!
From the very first moment when you're walking inside the upside down house to all of the cool science exhibits and fascinating stories from around the world, you'll be thoroughly entertained.
I used to love going to Wonderworks as a kid, even as an Orlando native, and this attraction on I Drive is well worth a visit, particularly if you have middle and high school aged kids.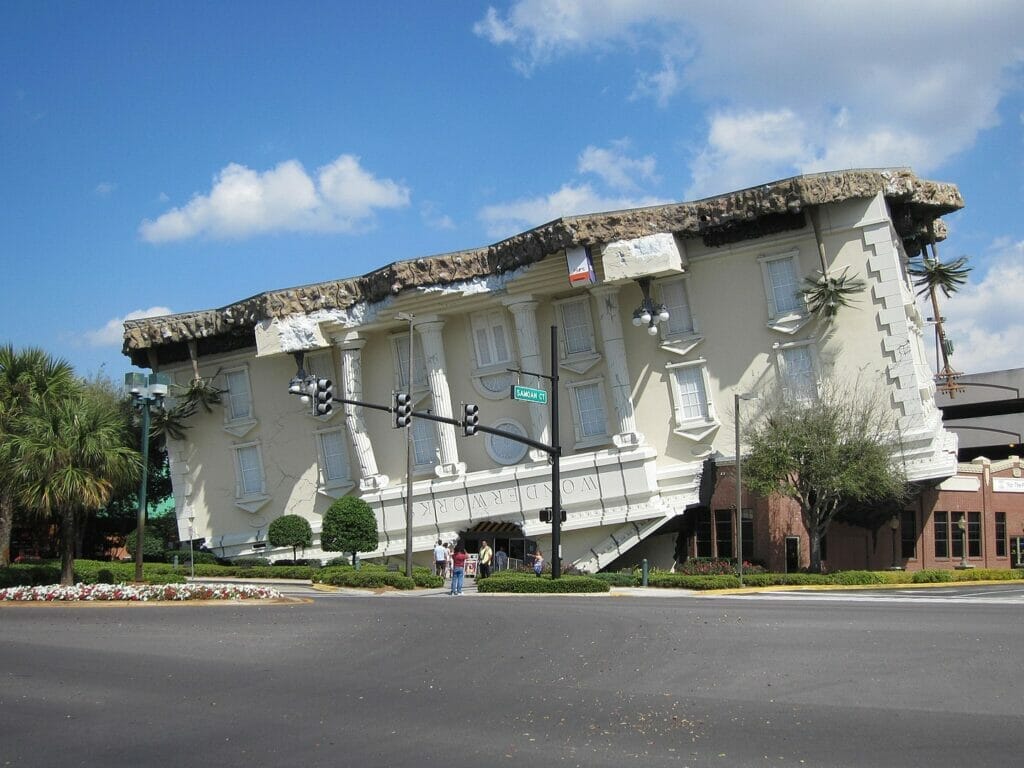 20. Orlando Science Center
From a wind tunnel to children's play area to a gorgeous and giant IMAX screen, the Orlando Science Center is a fan favorite among Orlando locals and you can explore it too!
This is truly one of the best things to do on a rainy day in Orlando as it's entirely indoors – even the environmental section featuring gators, snakes, and much more!
It's also one of the best things to do in Orlando for toddlers, as a dedicated kid's play area with soft foam blocks, a water exploration table and a mini citrus grove experience will keep them entertained for hours.
There is also a cafe with a Subway so you don't even need to leave to go find food.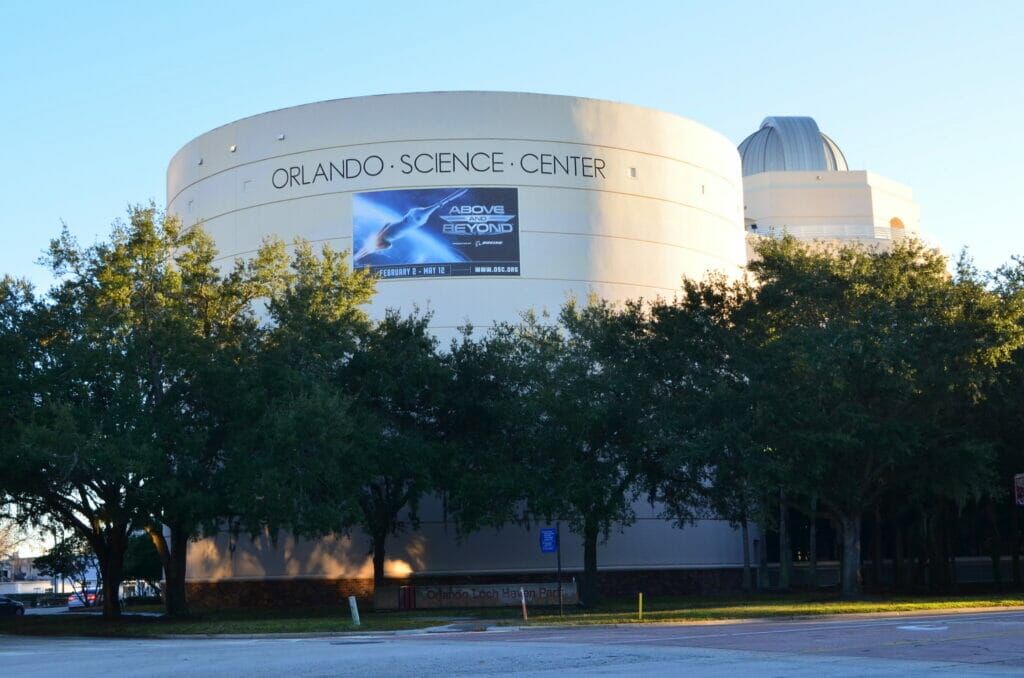 21. SEA Life Orlando Aquarium
When it's too wet outside for SeaWorld, try the aquarium!
Filled with colorful displays, plenty of sea creatures, and lots of interactive experiences, this is the best place to spend some time indoors in Orlando, particularly with toddlers and younger kids.
Dive shows will keep them entertained, while the 360 degree tunnel surrounded by swimming sea creatures above, below, and to the sides of you, will make for some memorable photo ops!
Things to Do for your Anniversary in Orlando
Whether you want to dine under the stars or visit a world famous theme park to celebrate your years together, here are some of the best anniversary ideas in Orlando.
22. Dinner at Contemporary Grill
California Grill is one of Disney's World premier restaurants, located on top of the Contemporary Resort with a gorgeous view of the Magic Kingdom.
This fine dining establishment is both elegant and sophisticated, and while children above a certain age are allowed, this isn't a restaurant where your dinner will be interrupted by kids running around around you.
It's a great option for an adults-only Disney trip!
Book for around fireworks time to enjoy a stunning view of the fireworks from your table.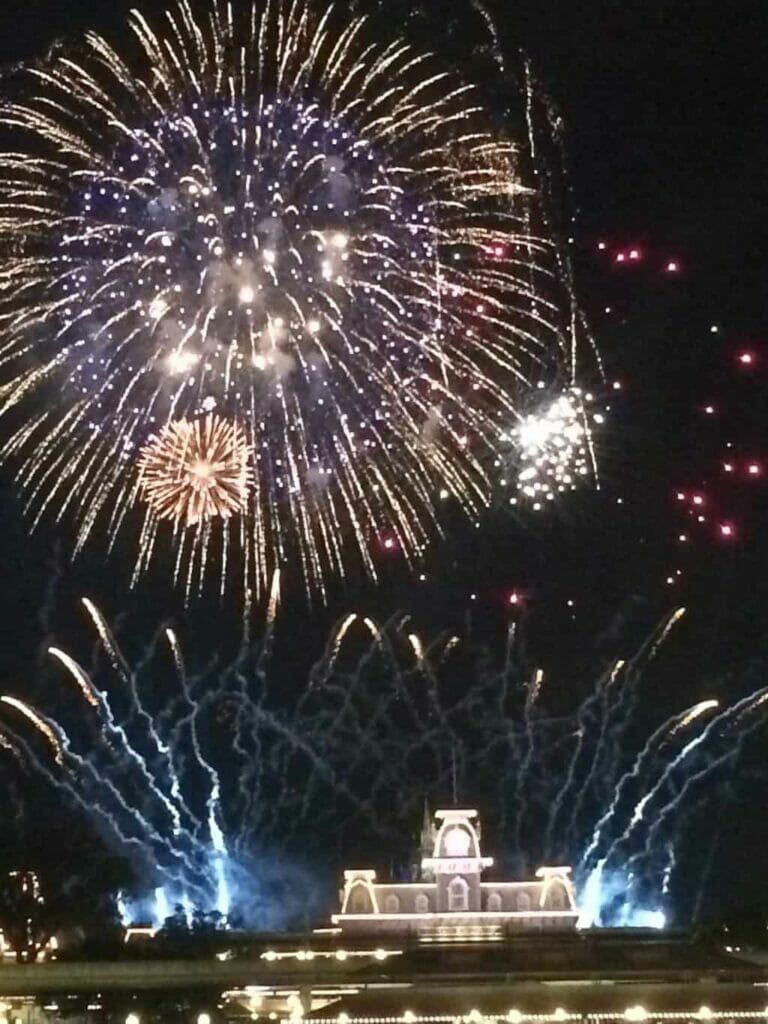 If you just miss the timeslot, you can still enjoy a meal at the California Grill and then use your receipt to get back up to the lounge to watch the fireworks when it's time.
This is a popular proposal spot in Orlando, and for good reason.
The menu includes delightful options like hand-rolled sushi, goat cheese ravioli, grilled bison loin and strawberry creme brulee to finish.
You'll want to make sure you have a reservation at the Contemporary grill for an Orlando date night as the restaurant gets booked up quickly.
23. Go Horseback Riding at Tri-Circle-D Ranch
Did you know you can go horseback riding at Disney World of all places?
At Disney's Fort Wilderness Campground, you can go on guided horseback rides through the Disney wilderness with expert guides.
This is a fantastic way to get some fresh air and explore a side of Disney World that you probably haven't seen before.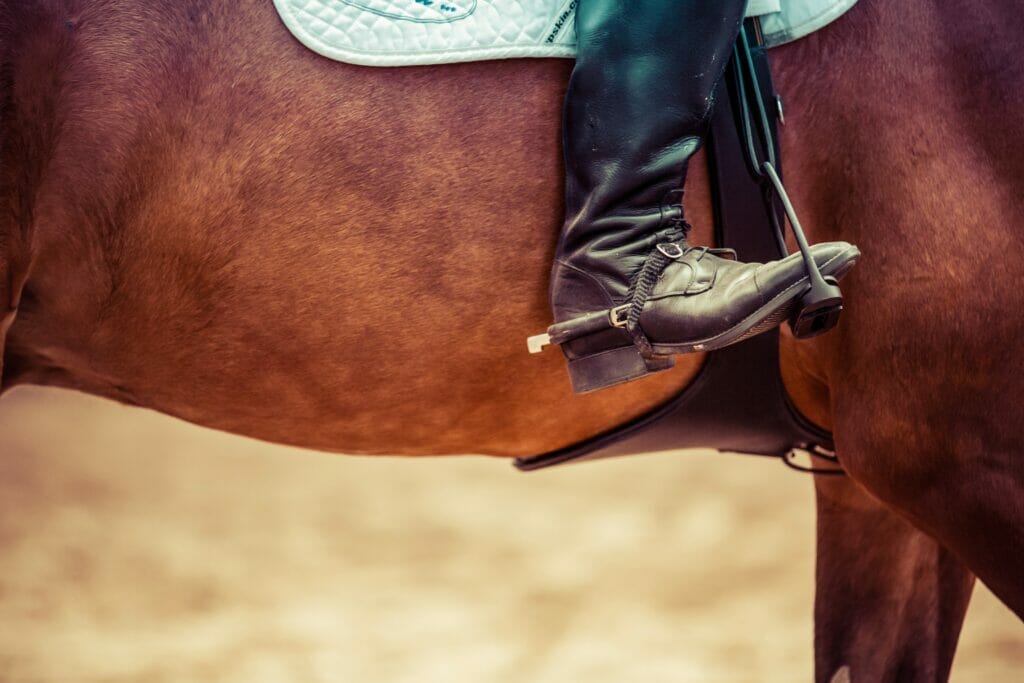 Afterwards, have dinner at the buffet on-site or head over to Wilderness Lodge, the adjacent resort, to eat at Whispering Canyon or see the Geyser go off at regular intervals.
24. Watch a Movie
Sometimes, there's no better thing to do in Orlando than to go inside and watch a movie.
The climate makes it so the air conditioning, on some days, is the best thing of all, and being able to get out of the heat for a couple hours is a huge bonus.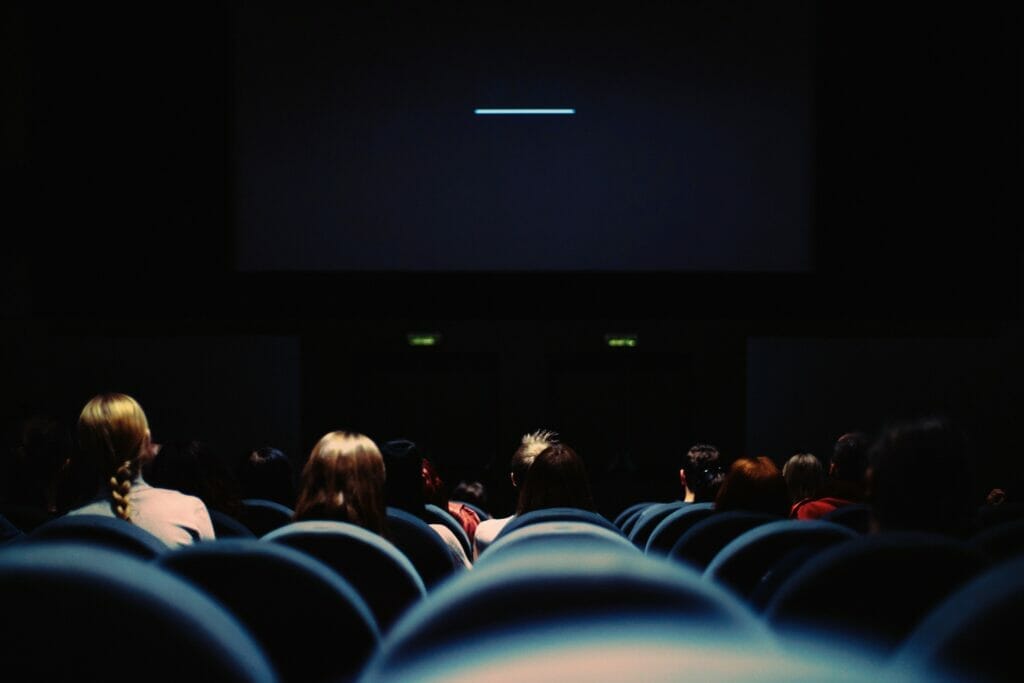 There are plenty of popular movie theaters in Orlando, including an AMC at Disney Springs, the wonderful and upscale Winter Park AMC where the seats go all the way into a laying down position, and more independent movie theaters like the Enzian that show arthouse movies and let you have dinner while watching.
Things to Do on a Bachelorette Party in Orlando
Get the girls together and enjoy a memorable night out in Orlando with these Orlando bachelorette party ideas.
25. Visit the Orlando Premium Outlets
The Outlets are a huge part of Orlando shopping culture, and this outdoor shopping complex is filled with outlets of popular designer and famous brands, which means they are often selling things at a discount.
You could easily spend a whole day at the Outlets, grabbing lunch and doing some shopping. Turn it into a bachelorette party scavenger hunt as you go through all of the stores.
26. Get Drinks on Church Street
Orlando's premier nightlife destination, Church Street features plenty of bars and restaurants that mean you can go bar hopping together or enjoy a nice dinner out and then stop in for drinks afterward.
It's walking distance from the Amway Center, where the Orlando Magic play, and known for popular restaurants like Hamburger Mary's.
You'll also find comedy clubs, hotels, and a thriving residential area with high rises which attracts locals to the downtown area.
27. ICE BAR Orlando
The largest permanent ICE BAR in the world, ICE BAR Orlando is a great way to escape the Florida heat where you'll go from baking to literally freezing!
Step inside this gorgeous ice sculpture bar and enjoy a unique chilled cocktail while you bundle up in thermal coats and gloves.
If you get too cold, don't worry, the adjacent Fire Lounge can help you warm up while sipping on more drinks.
What to Do in Orlando on a Honeymoon
After the wedding bells have rung, continue your wedded bliss with these Orlando honeymoon ideas.
28. Orlando Brewing Company
Orlando Brewing Company was founded on the principle of making the highest quality ales and lagers, and they take great pride in following the German Purity Law of 1516 which means that their brews have no additives (except, of course, the few per year that are a part of the "Violator Series").
This is a fantastic place to hang out in the taproom or to take one of their free tours which help explain the brewing process and take you behind-the-scenes in the process.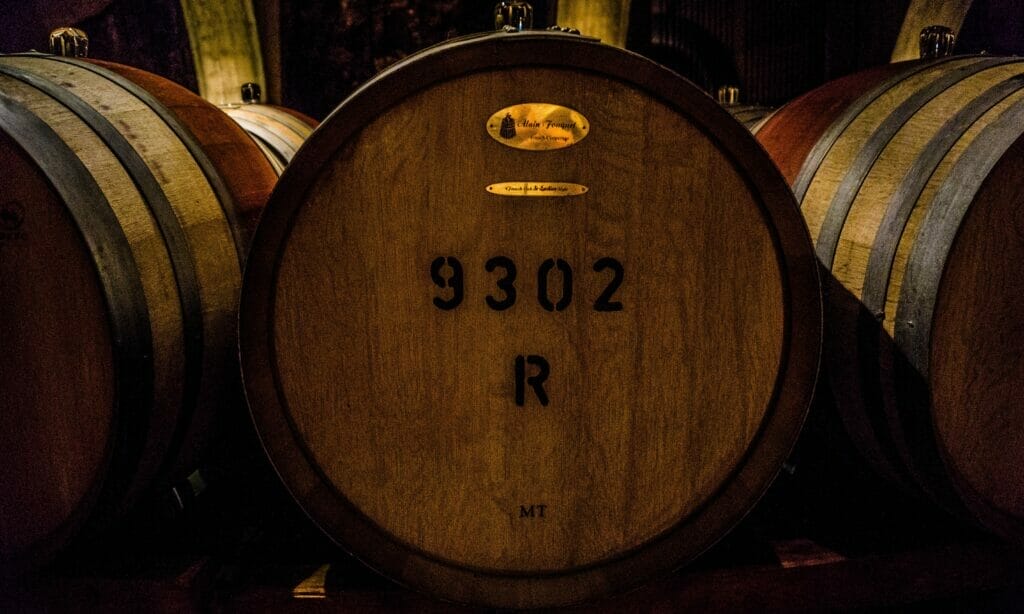 While Florida was slower to the craft brew scene than some other states, the Orlando Brewing Company led the way and continues to trailblaze.
29. Have a Beach Day at the Beach Club
If you're on Disney property, go to the Beach Club resort, free of charge, and spend the day sitting on the gloriously sandy beach and looking out onto the water.
There are bench swings as well as regular chairs to lay out in, and you can spend the day tanning, reading, or just watching the world go by as you decompress from all of the wedding planning.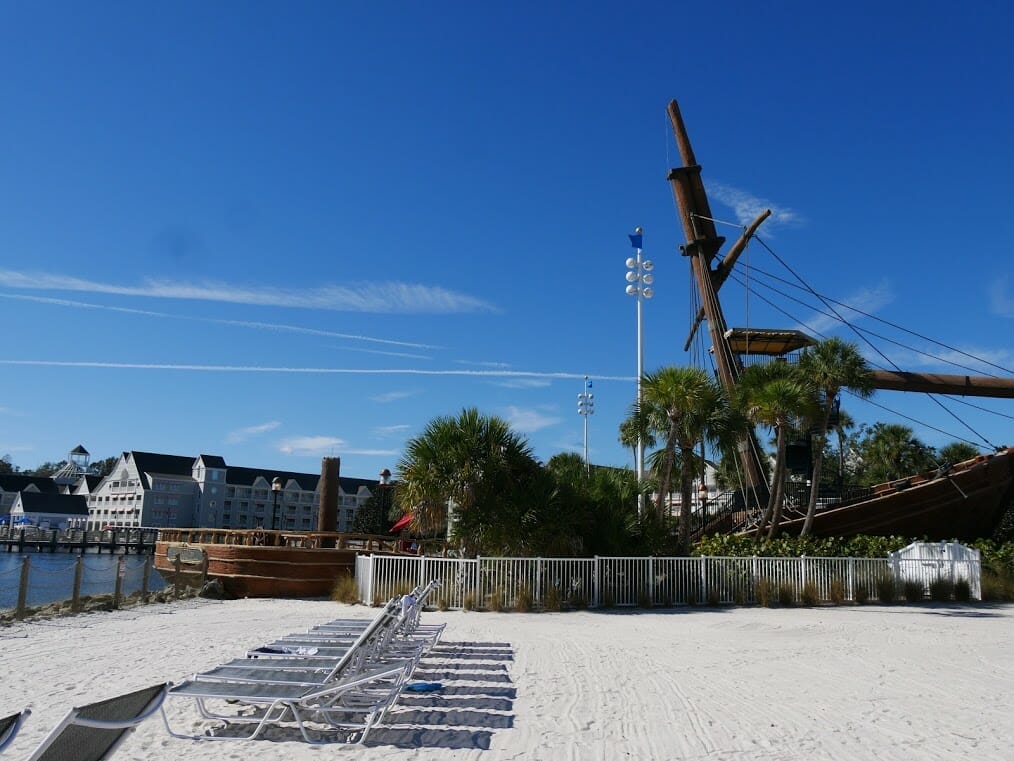 30. Visit Bok Sanctuary
Near Orlando, Bok Sanctuary is another option for couples who want to get out and about in nature and explore this National Historic Landmark.
In addition to bird watching and meandering through the gardens that feature everything from spider lily to sabal palm, you can also admire the Singing Tower which is the feature of the gardens.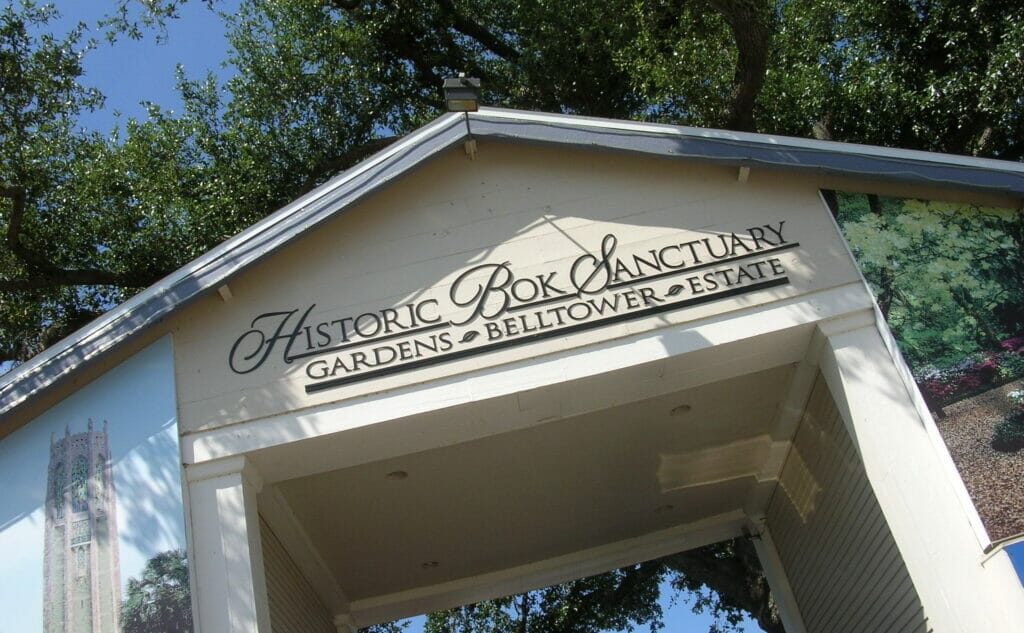 Built in the late 1920s, it was built in Gothic Revival style and has a bell chamber, research center and library, though the public are only able to enjoy it from the outside.
Cheap Things to Do in Orlando
Got a tight budget?
Here are some secrets to what to do in Orlando for cheap so you can watch your spending while still having fun.
31. Lake Baldwin Trail
This fantastic walking and balking trail around Lake Baldwin is a great way to get some exercise and enjoy the planned community of Baldwin Park.
On the inside of the trail is of course the lake, but on the outside are the homes, restaurants, and shop that make up this community.
If you want to go a longer distance, you should know that Lake Baldwin Trail connects to the Cady Way Trail so you can increase your mileage.
32. Spend the Morning at the Orlando Farmers Market
What better place to meet local people and support unique Orlando businesses than the Orlando Farmer's Market?
This gathering place is open on Sundays and has everything from produce to clothing to incense to baked goods.
It takes place in Lake Eola Park, one of the icons of Orlando's local scene, and all are welcome to come and explore the foods, plants, arts and crafts, drinks, and more.
The Farmer's Market has been going since 1987, and every year it has grown into something even bigger with live entertainment and themed days to enjoy.
Pets are welcome and there's a nice beer garden to sit in to soak in the rays and enjoy time with friends.
33. Putt Putt Golf at Congo River
Orlando is filled with putt putt golf.
Seriously, around almost every corner, you'll spot the classic bright green putt putt fairways, as well as incredible theming because this is Orlando, we don't do normal putt putt golf!
My favorite putt putt golf in Orlando is Congo River, which you can find in Altamonte Springs.
You'll play putt putt amongst waterfalls, plane crashes, caves, and so many more obstacles that make this a wonderful family night out.
You can also feed the baby alligators and see a movie at the Altamonte Mall afterwards.
Fun Things to Do in Orlando
No matter who you are, these fun things to do in Orlando are sure to have you laughing and having the time of your life.
34. Gatorland
You don't need to have kids with you to enjoy Gatorland, Florida's gator-focused theme park that lets you get up close to alligators and crocodiles and learn more about their habits, conservation and feeding!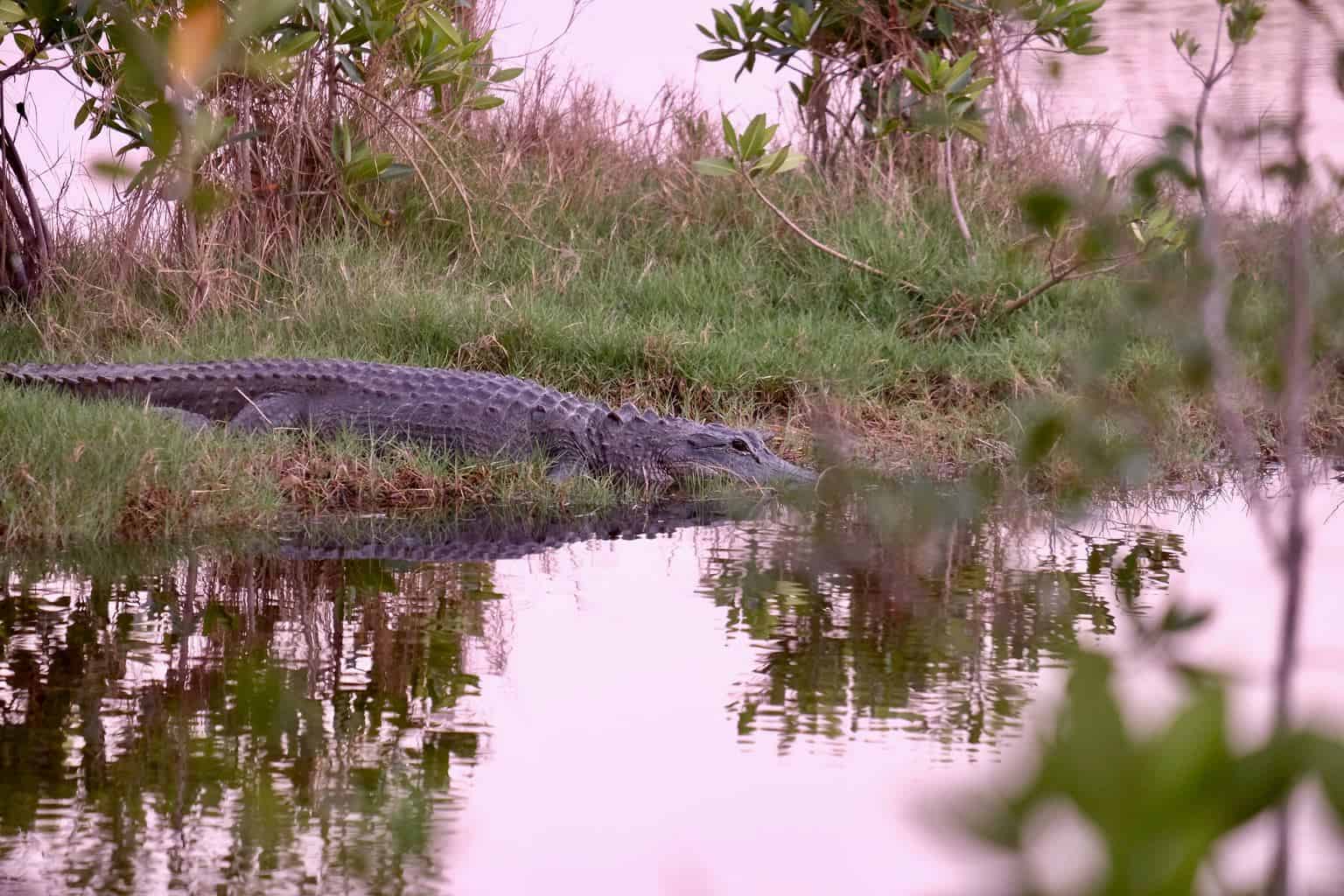 In addition to gators, you can see Florida panthers, bobcats, birds and other wildlife in a whole new way.
Take part in a gator experience, or just see the regular shows and demonstrations featuring these Florida natives.
35. Lil' 500 Go Karts
If you want a relatively low cost family-friendly thing to do in Orlando in the evening, why not spend it go-karting around the Lil' 500 tracks?
With three track options depending on the child's age, this go-karting destination is a popular local favorite and is a fun way to embrace your family's competitive streak and zoom around the tracks.
There are special go-karts to allow a parent to ride with a child who isn't old enough to drive, as well as a large family track where everyone over the age of 5 can drive by themselves.
36. Medieval Times
Got kids who want nothing more than to be able to eat with their hands?
Medieval Times is one of the best dinner theater options in Orlando for kids who would be interested in cheering on their team's knight and digging into their dinner with the same lack of manners they would have used in medieval times.
Watch the jousting, enjoy the fun and games, and get fed as part of the deal.
This is a great package way to spend an evening in Orlando where the entertainment and the food are all included in one price.
Things to Do in Orlando Besides Theme Parks
You don't have to step foot in a theme park to enjoy Orlando.
Here's what to do in Orlando besides the theme parks so you an build a Florida vacation that's all your own.
Visit this stunning museum in Winter Park that offers cheap entrance fees and some of the most beautiful displays of Tiffany glass anywhere in the world.
It features the collections of Jeannette Genius McKean and her husband, Hugh, and offers plenty of art exhibits to explore for an afternoon.
In addition to the Tiffany glass, this museum has furniture, windows, and American art and paintings from famous creatives and visionairies.
It's no surprise to most people that Orlando is an alligator haven.
In fact, all of Florida is, and it would be more unusual for you to go throughout your time in Orlando NOT seeing an alligator than seeing one.
No, they're not going to be walking down the main street (usually), but you will see them around lakes and ponds.
If you have the need for speed and airboating over alligator infested waters, try an airboat tour at Boggy Creek, one of the best tours of Orlando!
It's a safe and thrilling way to explore the Kississimee wetlands, and you'll also spot other Florida wildlife like birds, turtles, and possibly snakes!
If you're really into wildlife, you can also check out the sloth experience at Wild Florida to get up close with their charming sloth friends and spend time checking out the other animals like albino alligators.
39. Indoor skydiving
So let's say that you want some adventure and to feel like you're skydiving without actually, you know, jumping out of a plane.
Luckily, Orlando has the solution for everything, including some indoor skydiving at iFly.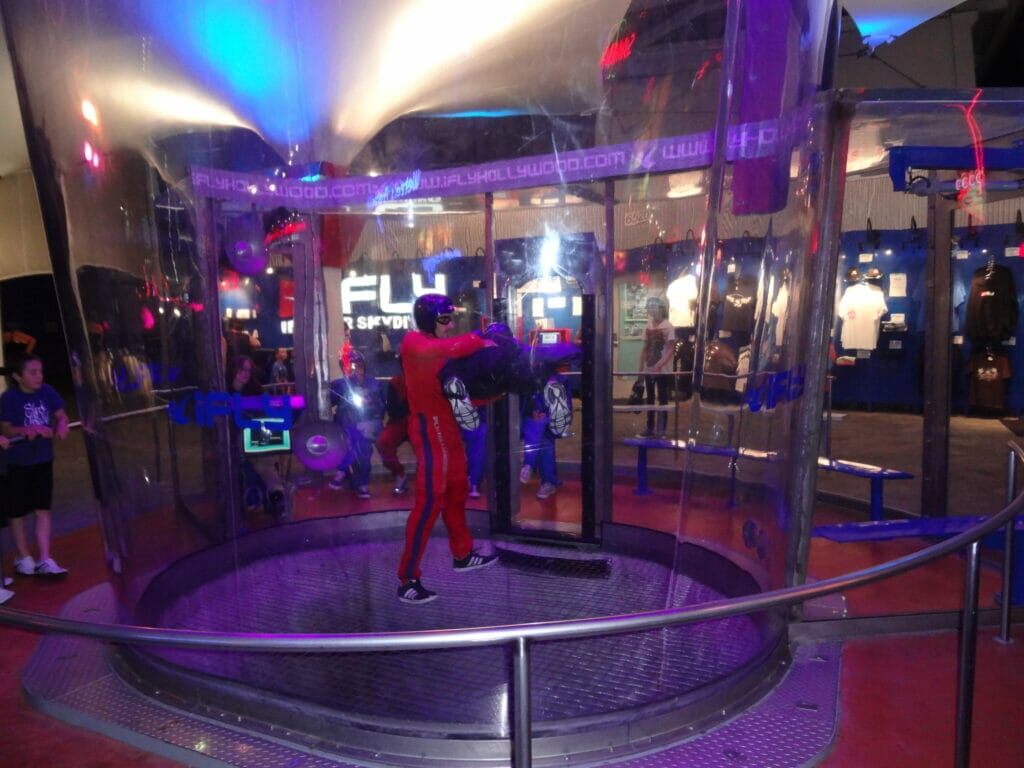 In this experience, you'll suit up and learn from an expert how to position your body in the flying machine so that you can stay up in the air and experience the feeling of skydiving.
That same expert will be with you in the wind tunnel as you have your experience to help you along and keep things safe, but you'll still feel a rush like no other.
Romantic Things to Do in Orlando
Whether you want Orlando date ideas or just something to do for couples in Orlando, here are your sweetest options.
40. Take a Boat Ride on Lake Eola
Lake Eola is Orlando's premier park, and in it you'll find its claim to fame, the beautiful Lake Eola.
Surrounded by about a mile long sidewalk and a peaceful view of Orlando's skyline, Lake Eola offers the chance to take a romantic stroll together or rent a swan boat and hit the water – one of the best things to do in Orlando for adults!
Swan boats can be rented started in late morning to the evening, and they are first-come, first-served, so it can be a casual romantic thing to do in Orlando if you're in the area.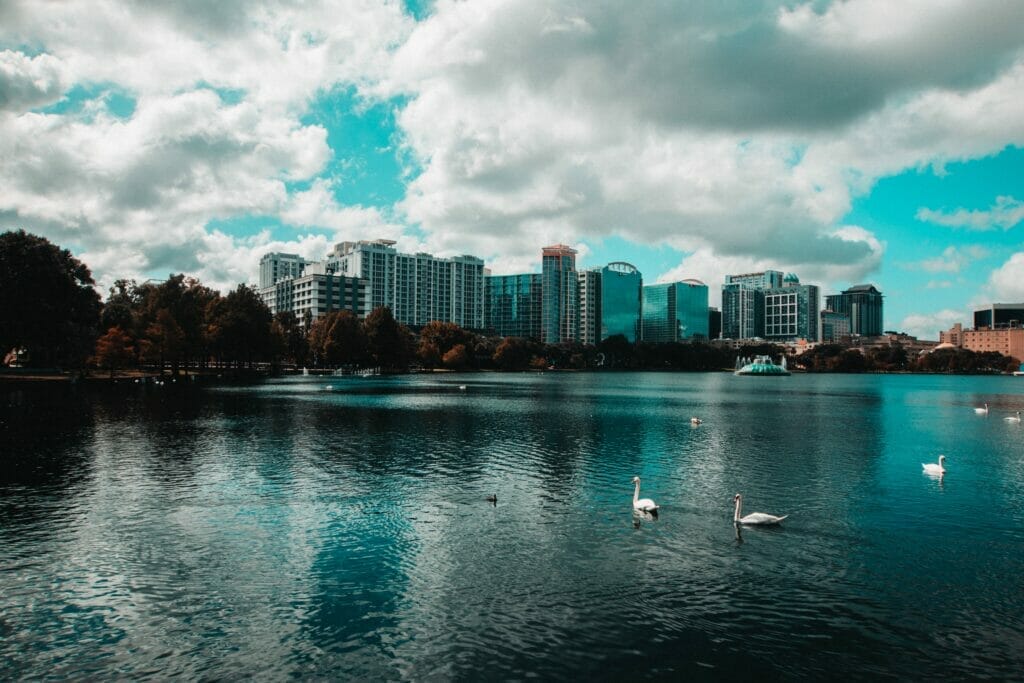 You'll get to paddle up close to the fountain, share the water with the actual swans floating around, and argue over who is doing more of the paddling work or not.
Maybe one for a first date when you're both wanting to impress!
41. Have a Date at the Enzian Theater
The Enzian Theater is one of the coolest places to go in Orlando for couples, as the arthouse atmosphere and the films on offer are truly unique.
You eat and watch the film at the same time, sat at tables with food being served to you, so you can have both a dinner and movie date at the same time.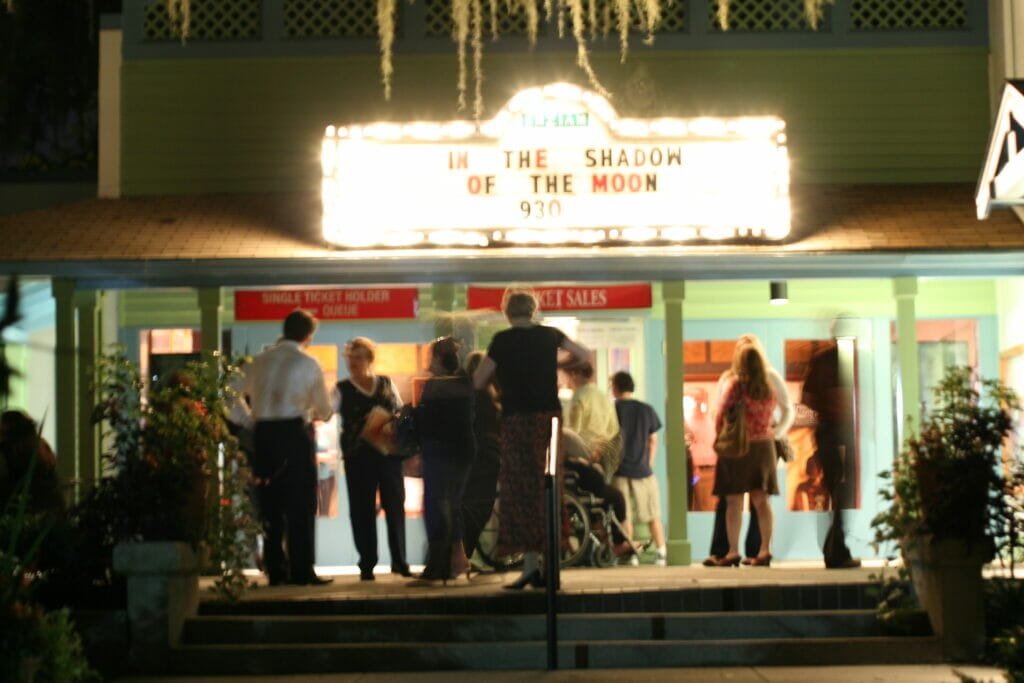 The Enzian hosts the Florida Film Festival, as well as streaming in films from all over the world including bringing in London's National Theatre live and alternative films.
Their motto is "film is art," and you'll be far removed from any of the fake Orlando facades here.
42. Enjoy Samba Dancing at Mangos' Tropical Cafe
From samba to conga to other styles of Latin dancing and music, Mango's Tropical Cafe puts on a dancing show that features a Latin inspired meal as well as iconic dancing from local dangers in gorgeous and shimmering costumes.
The whole thing is a spectacle in the best way possible, meant to dazzle and inspire, and showtimes are available almost every night so you can book a fun night out sipping on mojitos and diving into steak and seafood while being entertained.
Unique Things to Do in Orlando
Ditch the tourists and find out what the locals do in Orlando to actually get to experience the city in a unique way.
Okay, adrenaline junkies.
You're going to test your nerves on the StarFlyer, the world's tallest swing ride.
You'll sit in your seat next to your friend or family member and be strapped in as you go up to 60 miles per hour (yes, 60) around and around the flyer, while getting great views of International Drive.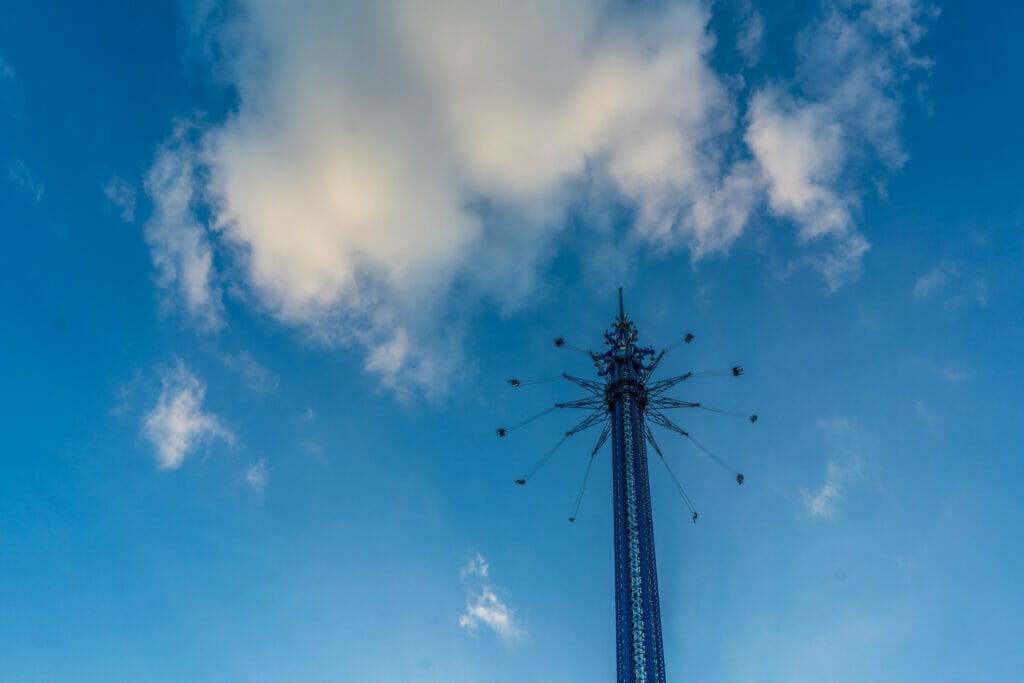 At nighttime, the StarFlyer lights up for an even more incredible experience.
You'll also be able to see the Orlando ICON Wheel, a rotating Ferris Wheel type collection of viewing pods.
44. Swim with Dolphins at Discovery Cove
Discovery Cove should be on your list of unique things to do in Orlando because, unlike SeaWorld which is more about looking at the animals, Discovery Cove is all about interacting with them.
You can swim with dolphins under the watchful eye of an expert trainer and learn about these intelligent and beautiful creatures.
In fact, all of Discovery Cove is a hidden gem in Orlando.
There's also snorkeling and other animal feeding experiences you can get involved in.
Or you can bring your family and just enjoy the day sitting out on the beaches and enjoying unlimited food and drinks.
45. See the Orange County Regional History Center
While many know Orlando as a huge tourist destination with a lack of culture, that's not strictly true.
The area has a rich history of citrus groves, business, and a variety of people from around the world that turned it into what it is today.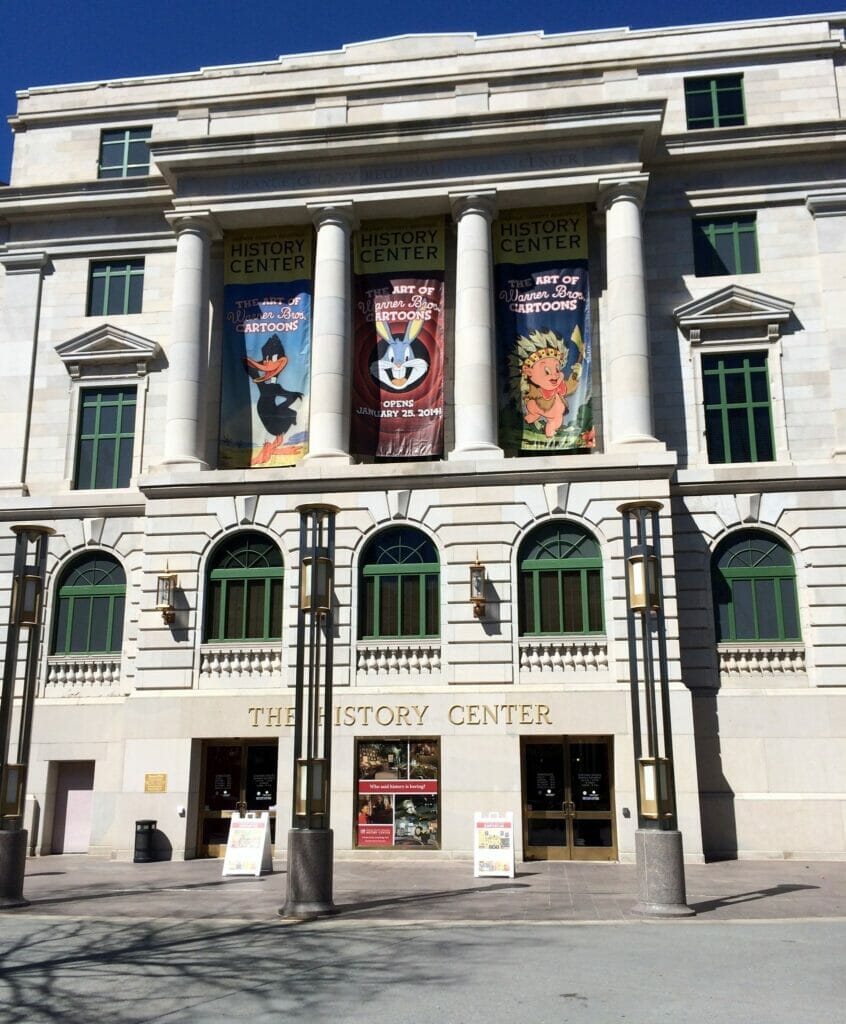 The best place to learn about this history is the Orange County Regional History Center in Downtown Orlando, which has four floors of exhibits taking you through everything including the cattle and citrus history to the African American history in the area to Central Florida's role in aviation history.
This is a colorful and interactive museum that combines what Orlando knows about entertainment with the culture of the area – you won't be bored!
Things to Do in Orlando at Night
When the sun sets, Orlando still has plenty going on with these Orlando nighttime options, including theme park events and the downtown scene.
46. Sleuths Mystery Dinner Show
If an interactive dinner show sounds like your idea of fun, come to Sleuths Mystery Dinner show on I Drive where you spend the night mingling with other guests and attempting to solve the crime.
The mysteries rotate and there are over 10 of them, which means you can come on a different night during your trip and try your hand at solving a brand new mystery!
47. TopGolf Orlando
If you're a golfing fan and want a chance to spend the evening in one of the most unique golfing experiences in Orlando, try TopGolf.
The Orlando location features virtual bays where you can choose from golf courses all over the world or choose a competitive golf game.
Spend the night hitting trick shots – virtually, while dining on classic dishes like pizza and burgers and enjoying a flow of drinks to your golfing bay.
Sometimes, the amount of things to do in Orlando can be overwhelming, but this is a great option that checks a lot of boxes for a group of adults who want something fun to do in the evening without having to hop from bar to bar.
48. Enjoy the Citywalk Vibe
From grabbing a donut at Voodoo Donuts to dinner at Margaritaville, Universal Studio's Citywalk is a couple-friendly destination situated right in between Islands of Adventure and Universal Studios.
It really comes alive at night as an entertainment district after the theme parks have closed, and you can enjoy live music as well as the restaurants and bars on property.
Instagrammable Things to Do in Orlando
If it's all about the 'gram for you, check out the most picturesque things to do in Orlando for Instagram to get the best backgrounds.
49. Take a Sunrise Hot Air Balloon Ride
Ever wanted to see the expanse of Orlando at sunrise?
Florida sunrises are heavenly, and there's no better way to see them than from the sky.
You'll meet at Showcase of Citrus in Clermon in the early morning, and then be taken up in a hot air balloon to see the sunrise over Walt Disney World, the orange groves, the swamps, and Universal Studios.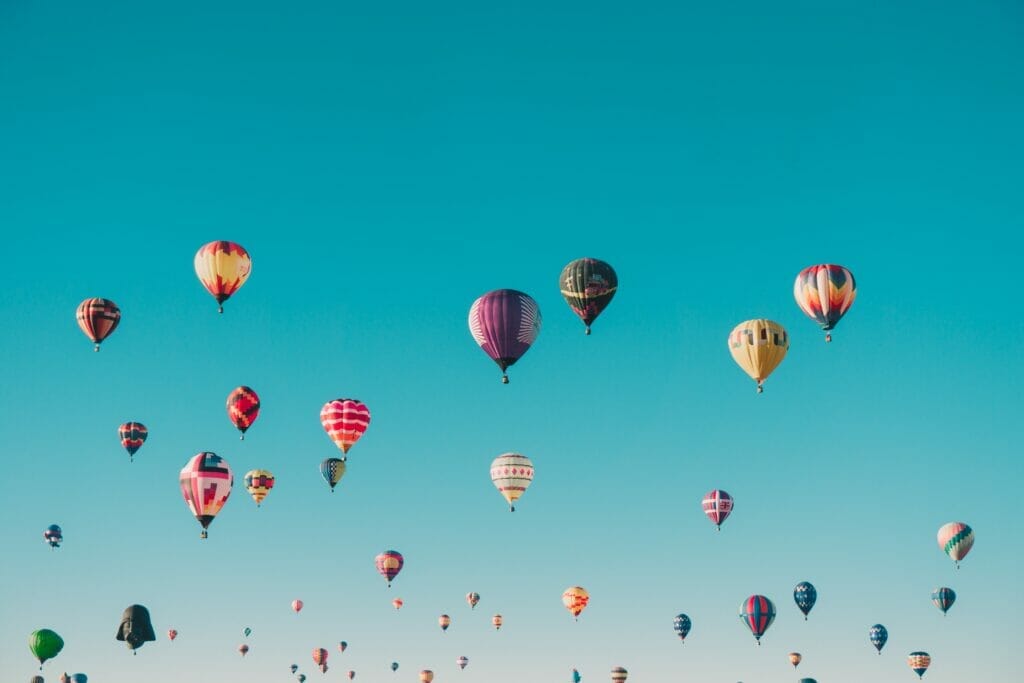 Experienced pilots will teach you about hot air ballon flight and how the balloons are inflated, and you'll celebrate at the end with some morning mimosas or other beverages.
The Orlando Sunrise Hot-Air Balloon staff put safety as a top priority and provide a once in a lifetime experience for so many Orlando visitors.
50. Madame Tusseuds
Want to meet your favorite sportspeople, celebrities, and politicians?
You can pose with pictures of your favorite people at Madame Tuesseuds, the world-famous wax museum that has a location in Orlandon in ICON park.
If there's anywhere in the world where you can embrace your inner cheesy tourist, it's Orlando!
The whole city is built off of the illusions and the entertainment, so head to this iconic attraction and say "cheese"!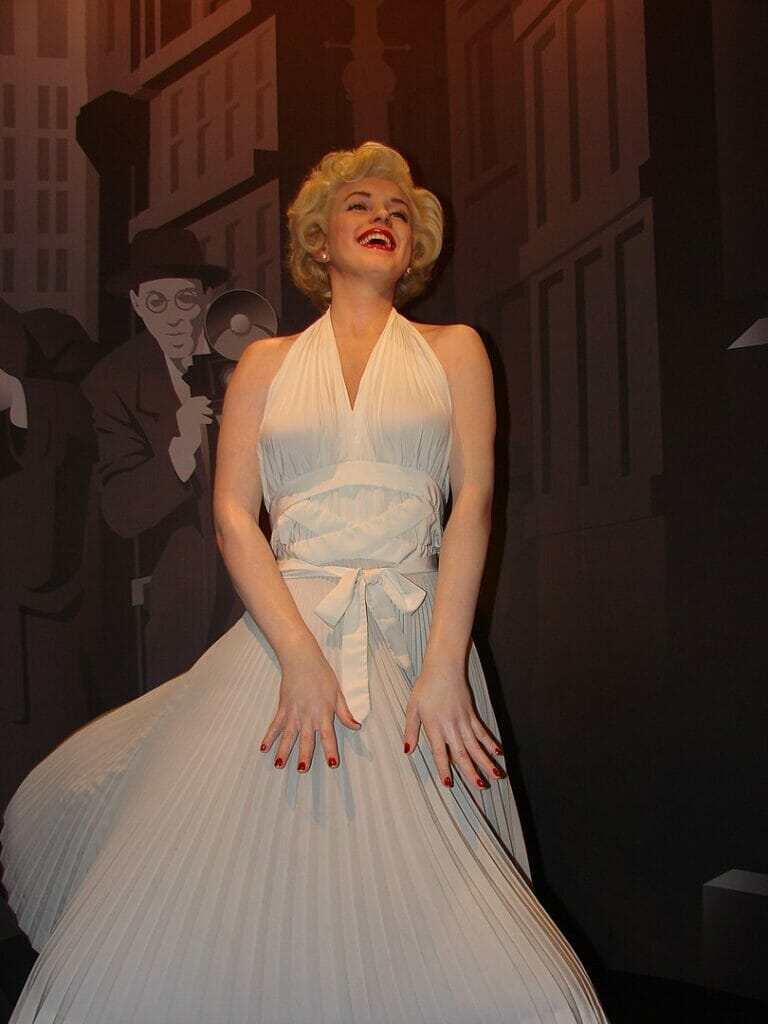 Things to Do in Orlando for Foodies
From Orlando's best breakfasts to Orlando's best brunches, here are some of the best restaurants to visit in Orlando so you can have the foodie trip of a lifetime.
51. Lazy Moon Pizza
There are some things in life that we can all agree on make a great night out: craft beer, pizza, and…bocce ball!
Lazy Moon Pizza is one of the best places to get pizza in Orlando. The care and attention they bring to their pizzas, from the dough to the homemade sauce to the rich variety of toppings, is top notch.
If you're not in the mood for pizza (what?!) you can still stop by for salads, calzones, and soups.
52. Eat at Kadence
With only nine seats and reservations necessary, Kadence is one of Orlando's gems.
A sushi bar where you get to watch it all prepared right in front of you and interact with the chefs, this is one of the best ways to spend a foodie's dream night in Orlando.
Because of the demand for this seriously high quality cuisine, make sure you get reservations for way ahead of time.
Day Trips from Orlando
Got extra time? Try one of these day trips from Orlando to explore the surrounding areas and dive deeper into Florida.
Distance from Orlando to the Kennedy Space Center: 45 miles, about 50 minutes
The Kennedy Space Center Visitor Complex is the world's must-do destination for anyone interested in the USA space program. While Houston is well known for being Mission Control, the Kennedy Space Center on Cape Canaveral is the true hub of the missions while they're launching and on the ground.
At the Visitor Complex, you can meet real astronauts and ask them questions, get up close to retired space shuttles from the shuttle program, see moon rocks, enjoy interactive games and demonstrations to help build your knowledge of what it takes to man a spacecraft, and so much more.
Not only that, but you can take a bus tour through restricted access areas so you can see the launch pad, the runway to the launch pad, the buildings where the spacecraft are built and stored, and so much more.
If you're just heading out on a day trip from Orlando, plan to spend the whole day at Kennedy Space Center. If you have a weekend, you can also spend some time at the surrounding beaches on what's known as the "Space Coast."
54. St. Petersburg
Distance from Orlando to St. Petersburg by car: 107 miles, 1 hour and 40 minutes
Not only does St. Petersburg have absolutely stunning beaches, but it's a treasure trove of museums, historic hotels, and a really vibrant local community that loves Florida and loves St. Petersburg.
Start by a visit to the Salvador Dali museum, one of the world's largest collections of the weird and wonderful melting clocks that Dali was so fond of. Continue your artist's day out at the Museum of Fine Arts, or go get some sun in your face as you drive along the Sunshine Skyway Bridge or wander along the St. Pete Pier.
Don't miss a visit to the Don Cesar, a quirky pink hotel that is as lavish inside as it is out, and explore the white sandy shores of St. Pete Beach (about a 15 minute drive from downtown St. Petersburg).
55. Blue Springs State Park
Distance from Orlando to Blue Springs State Park: 33 miles, about 40 minutes
There's a hidden gem near Orlando that is different from all of the other state parks in the area because this one?
It has manatees!
These gentle giants come to Blue Springs State Park every winter, from about mid November to mid March, when the 72 degree waters are nice and warm for them. Come during this time and you'll be able to see manatees as far as you can see, lazily spending the day bobbing around in the water.
Because they're springs, the water is also crystal clear, and in the summer months you can swim, snorkel, or even scuba dive.
In the winter, rent a canoe or kayak or go on a guided boat tour which will not only take you past manatees, but also other Florida wildlife like ospreys, alligators, and so much more.
What else should I not miss in Orlando?
If you're visiting Orlando soon, here's a very brief rundown of a few of my other favorites to make sure you don't miss anything!
Hey! Want more Orlando content? Check out these guides!
Get the All-American Travel Secrets!
Don't miss out on America's hidden gems!