South of Orlando and just north of Kissimmee is Florida's historic alligator theme park, Gatorland.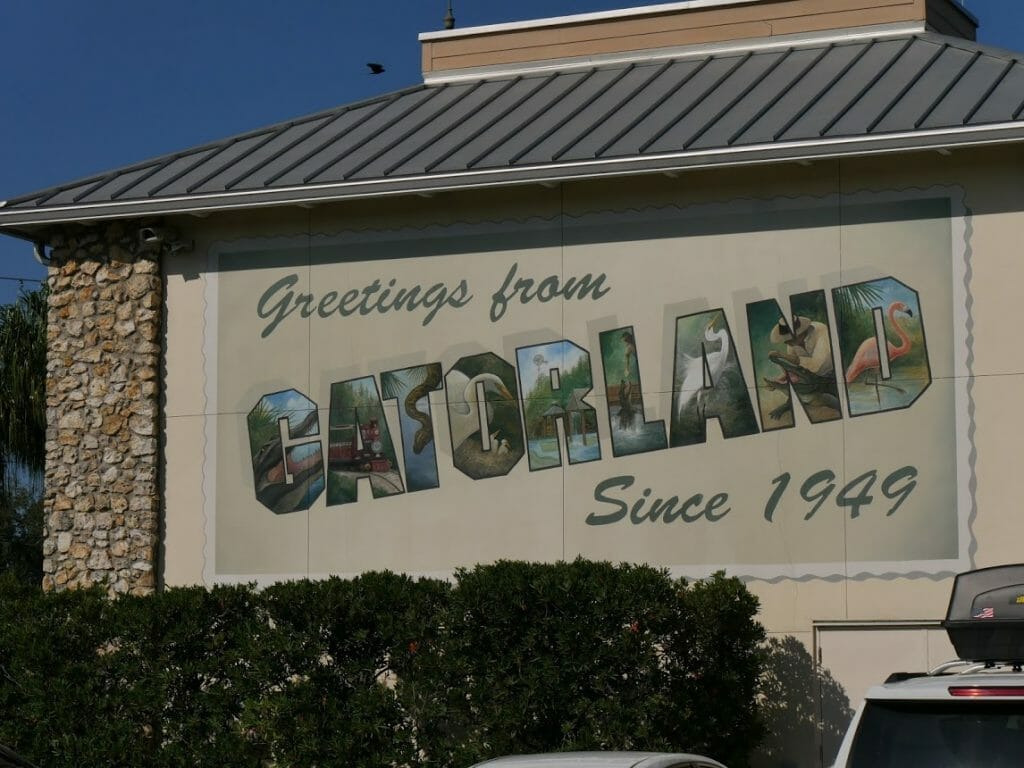 Open for over 70 years, it's a true relic of Florida days gone by and a staple of the non-Disney entertainment in the area, long before newer players like LEGOLAND Florida.
From the giant gator's mouth that you walk through to enter to the zipline that has you soaring right over the gator swamps, Gatorland really embraces everything Florida and is one of those things you remember if you grew up in Florida.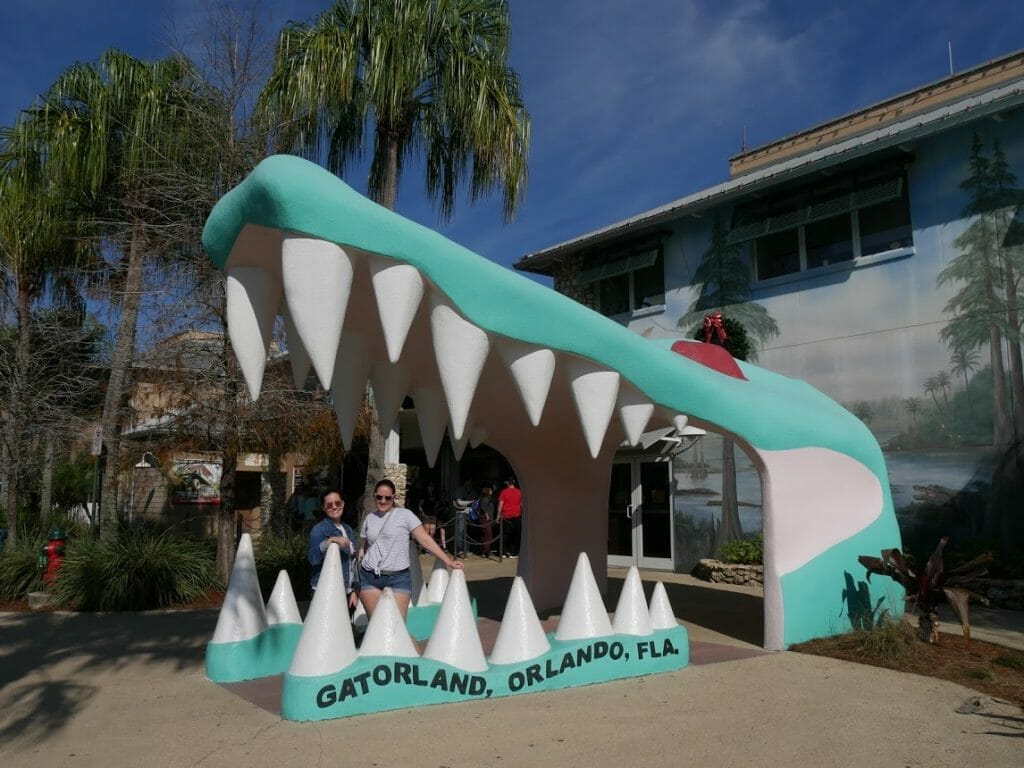 There's nothing quite like wandering through the breeding swamp or watching a man in cargo shorts wrestle an alligator to make you feel like you've discovered the true meaning of Florida, but there's also lots of other animals and conservation activity happening at the park that makes Gatorland a must-visit in 2023 (click here to buy tickets cheaper online if you're already convinced).
What to Wear and Bring to Gatorland
What fun is going to Gatorland if you don't get in the spirit?
First, let's talk about the purely practical aspects of what to bring out in the Florida sun:
Now, when it comes to what to wear, I've picked out two adorable shirts, the "Later Gator" shirt that you can find here and the "Always Be Yourself, Unless You Can Be an Alligator" shirt which you can find here!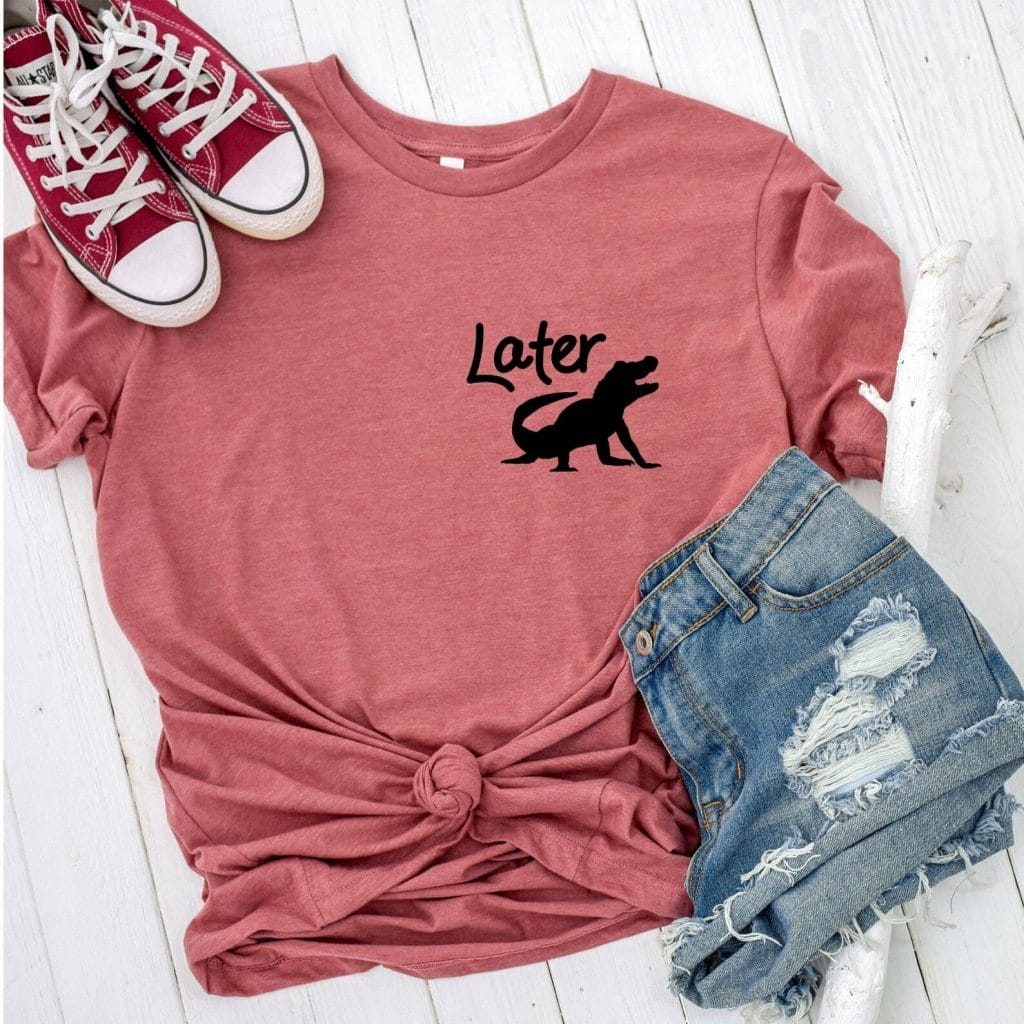 I also love these alligator baby onesies if you're traveling with the little ones.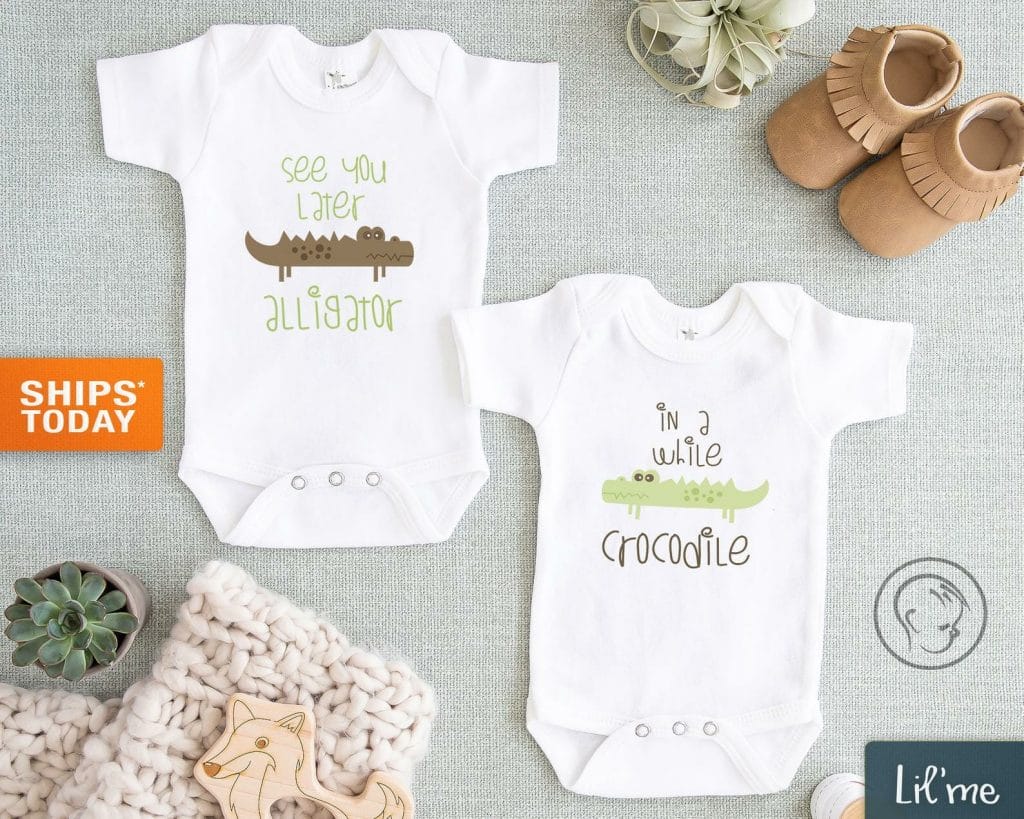 Gatorland Florida Alligator Park
The main reason for coming to Gatorland is, of course, the gators themselves.
Gatorland has thousands of alligators throughout the park, including tiny baby alligators and absolutely massive alligators that have been captured from local areas after been found to be eating people's dogs (I know, bad alligator).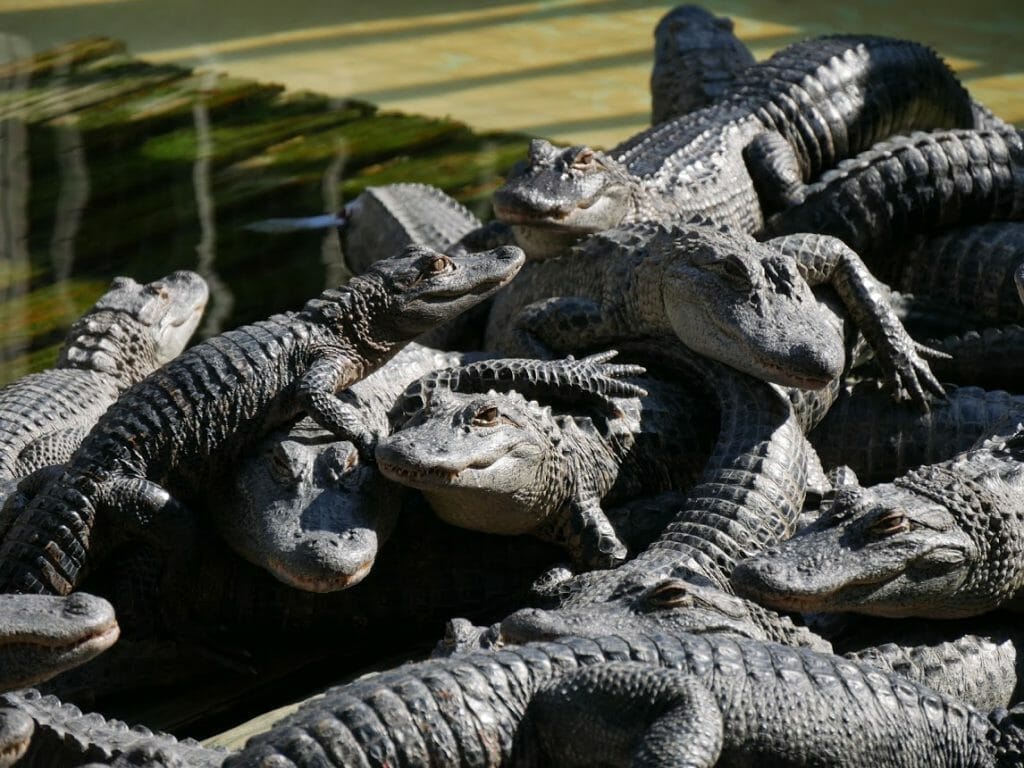 As you first walk in, in fact, you'll be walking on walkways over some gator pools and later on in the park you can see their breeding marsh, which oddly they share with some birds who don't appear that scared of the gators.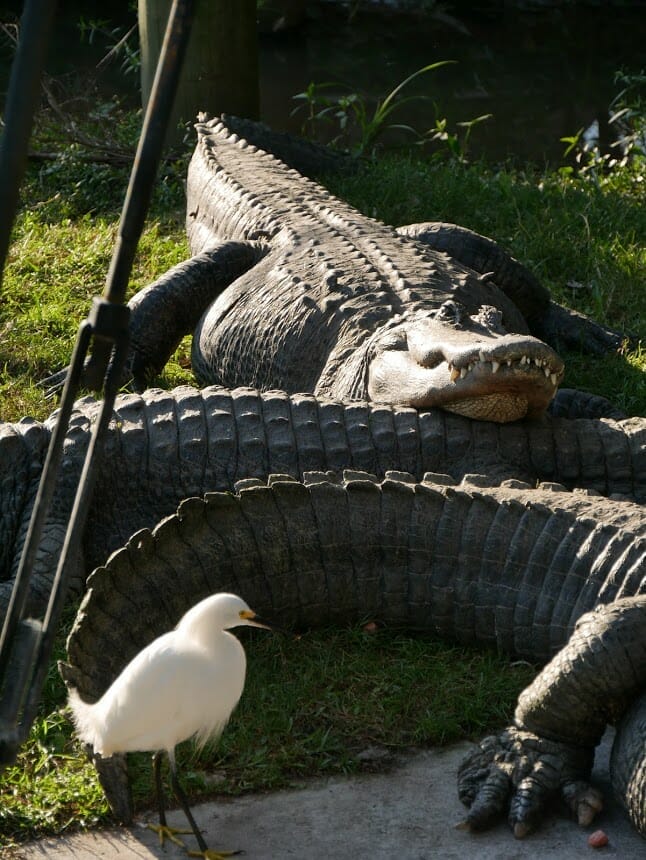 Gatorland is also home to what they call "leucistic" alligators, which are white with blue eyes.
Part of the reason Gatorland exists is not just to show off alligators, but to protect them.
At one point, alligators were almost extinct in Florida and Gatorland's aim is to educate people about these creatures and also ensure that those who are getting too big for ponds and lakes around Florida or causing nuisances in people's backyards can have a safe home to live out their lives.
Gatorland Florida Shows
In addition to the alligators who can be seen just casually living their lives in their swamps, Gatorland also hosts a variety of shows throughout the day to help you learn more about the gators.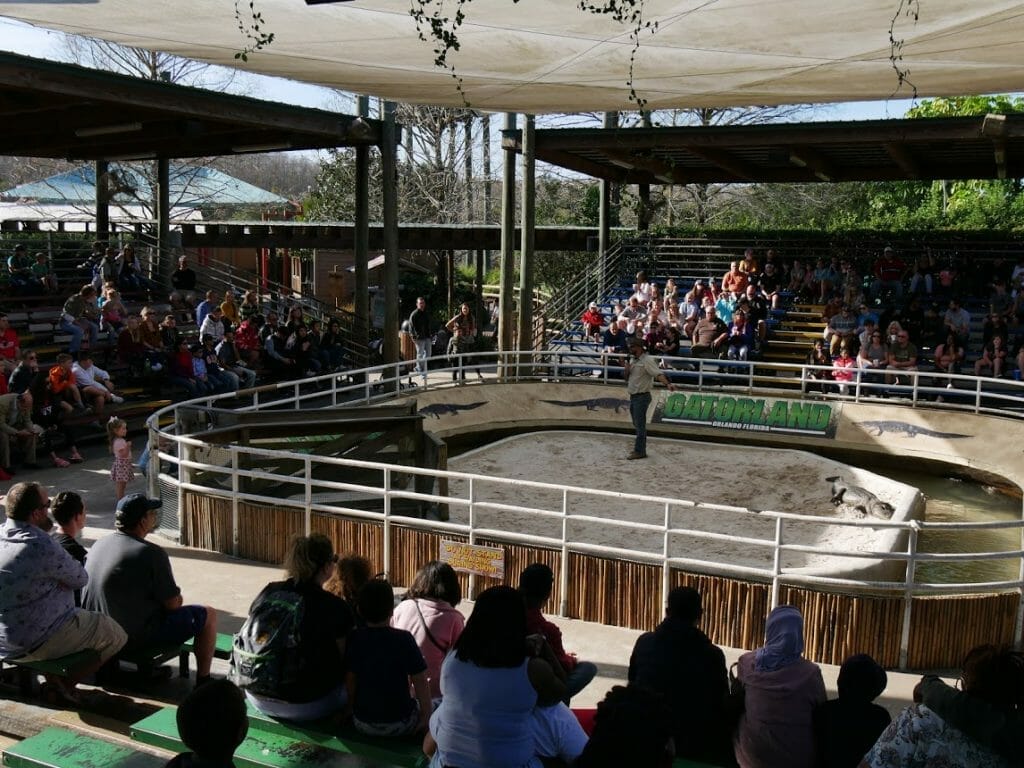 These shows range from the Upclose Encounters show where you can have an interactive experience with some creepy crawly insects and exotic animals to the Gator Jumparoo Show which is a comedic number where you'll get to see two bumbling gator wrangler candidates try to feed the alligators as they jump high out of the water for their supper.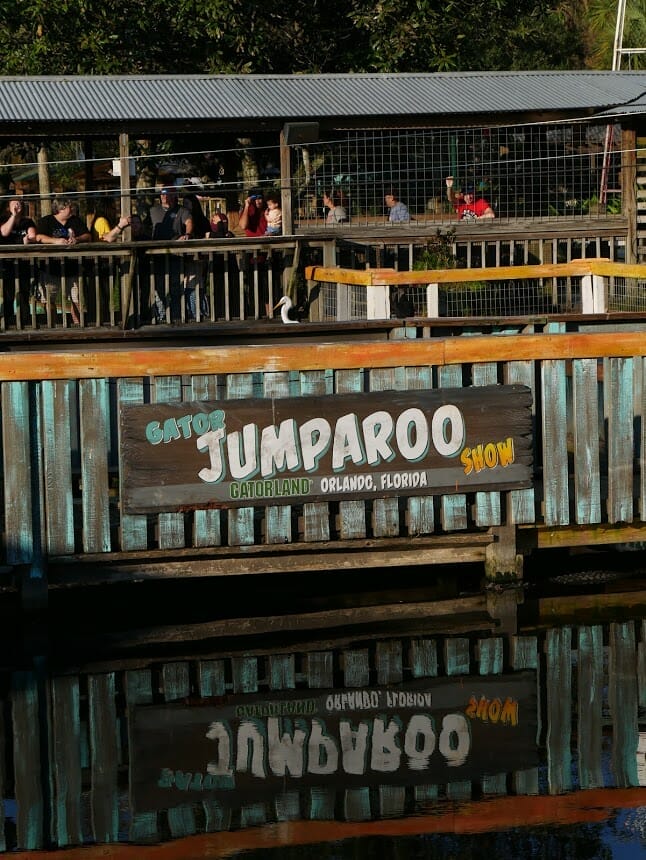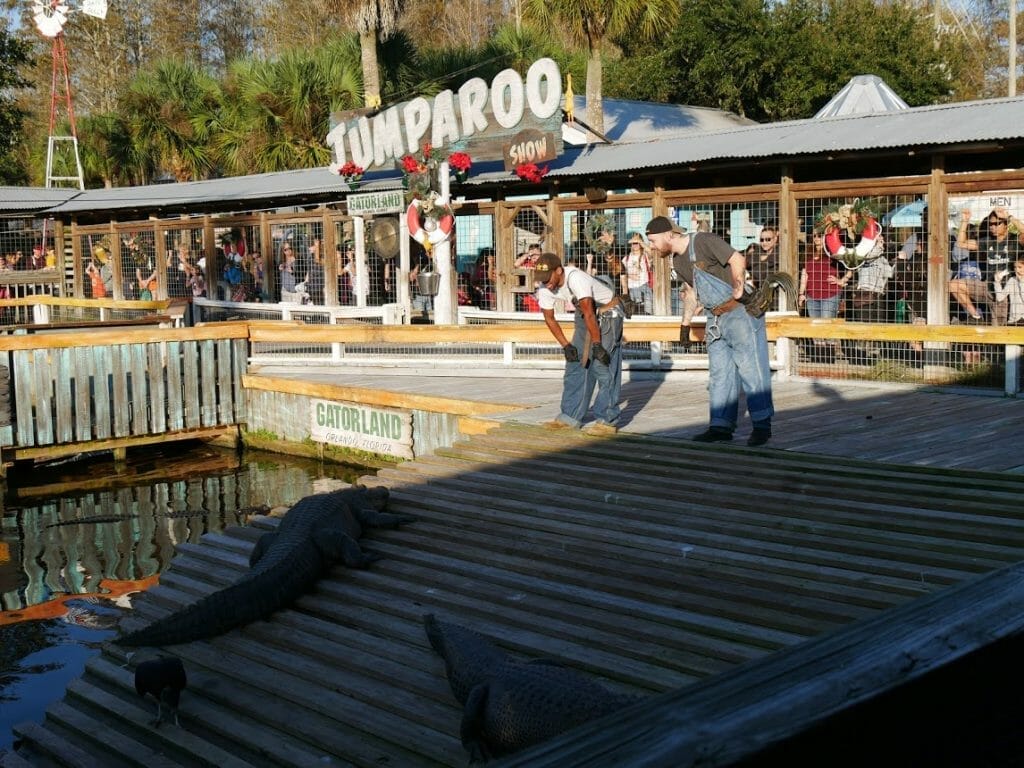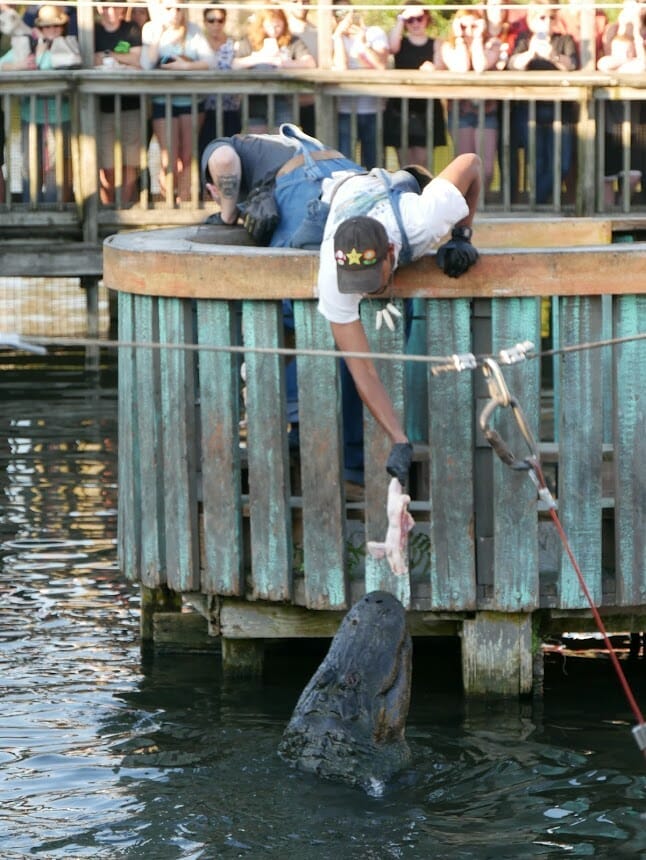 You can also check out the Alligators – Legends of the Swamp show which is about as Florida man as you can get.
You'll get to see a gator wrangler explain the in's and out's of gator behavior to you as he sits with the gator and, at points, even has its mouth under his jaw.
It's basically the show you had hoped exists but were too afraid to ask about.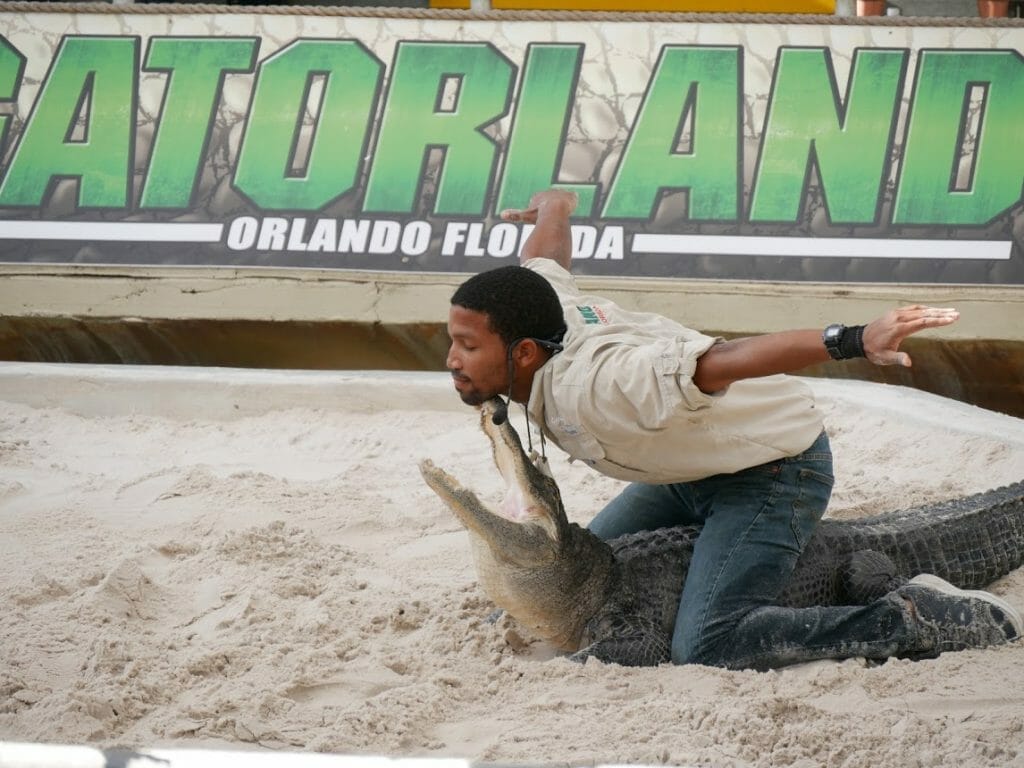 Gatorland Florida Theming
When we walked into Gatorland, I have to confess that we weren't sure what to expect.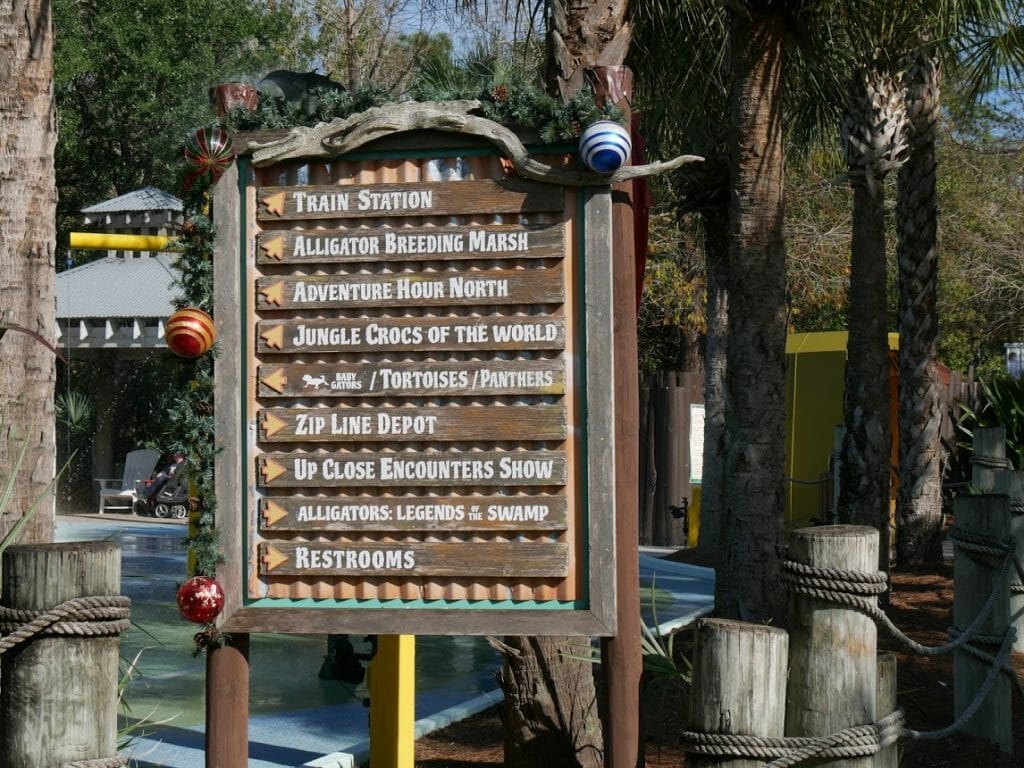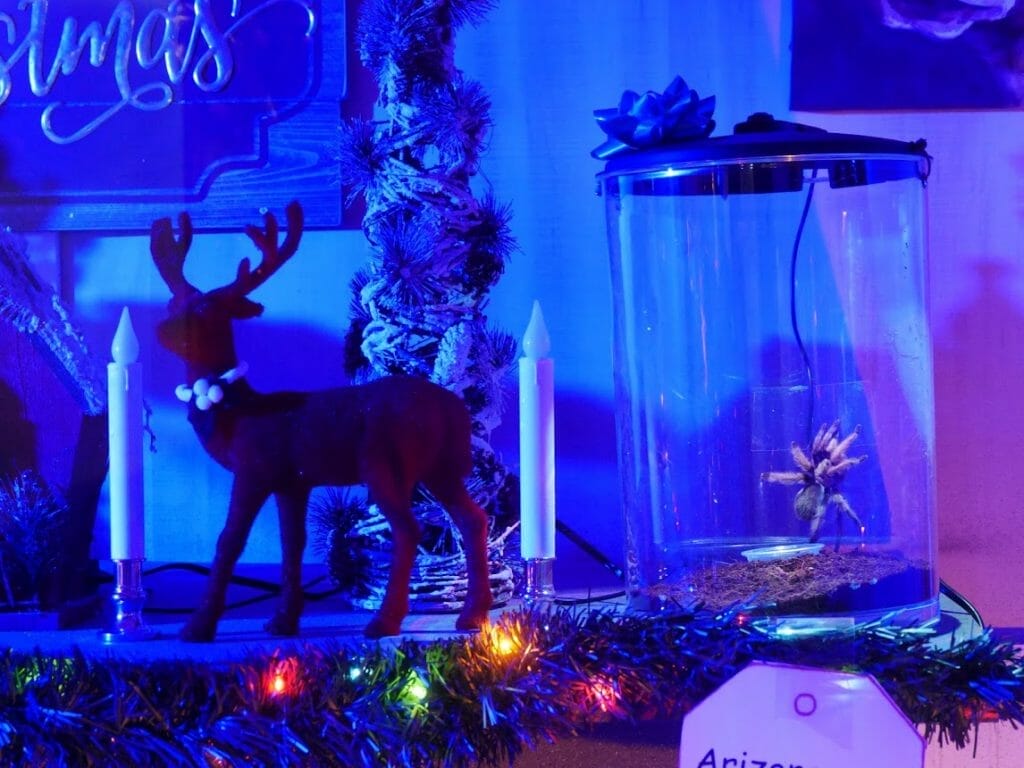 We certainly didn't expect to find a full-on theme park with some great theming and clean and bright park areas.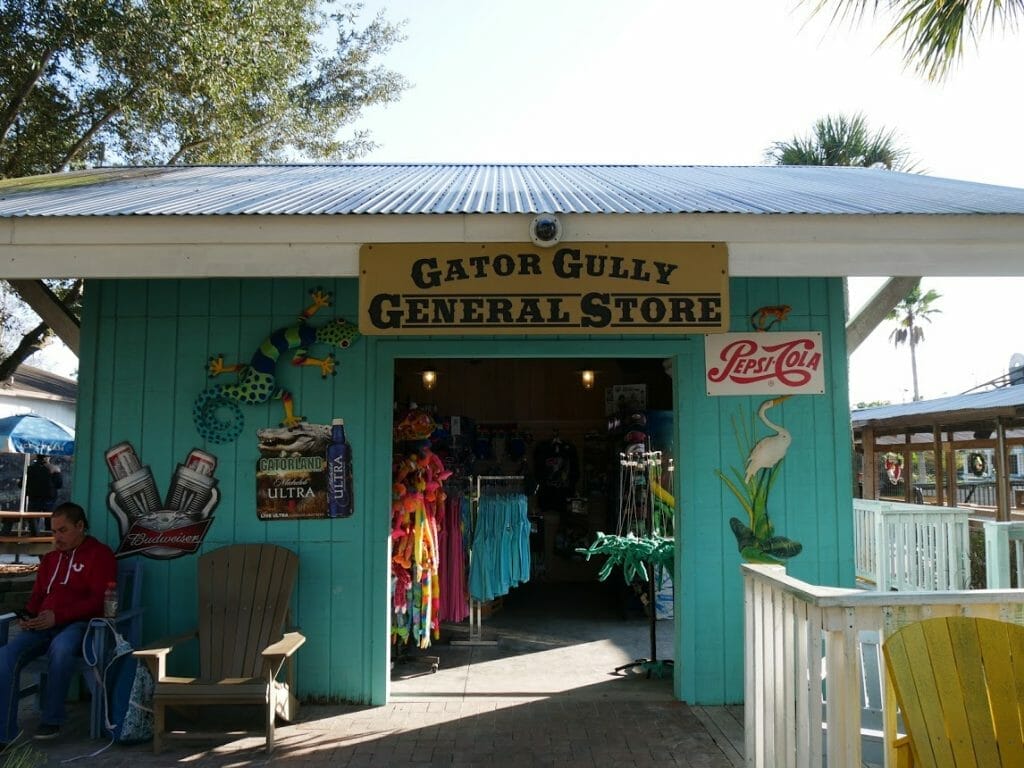 The general theme, aside from alligators, reminds me of "Old Florida," – lots of boardwalks, swampland to walk through, and that kind of "countryfied" fonts that are large and bold and brightly colored.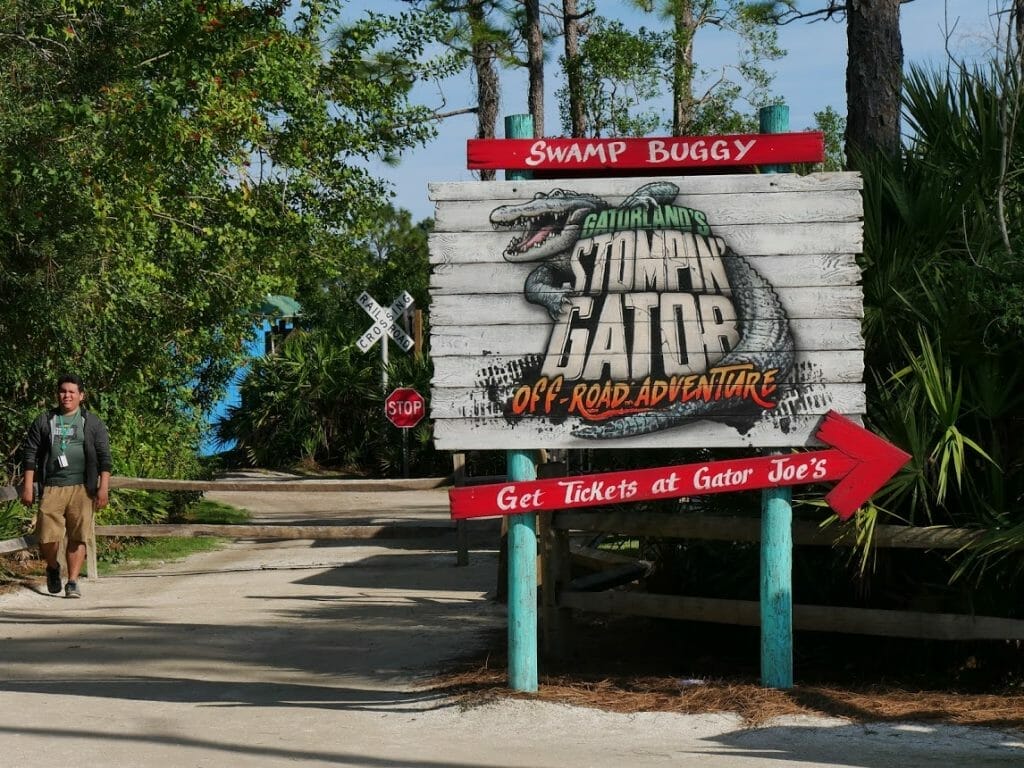 You've also got a fantastic water park for kids to play in on a hot day (which is most days in Florida), as well as some funny photo ops and a nice swamp walk where you get to really disappear into Florida's natural habitats to hopefully only discover the plants and no snakes, but no guarantee.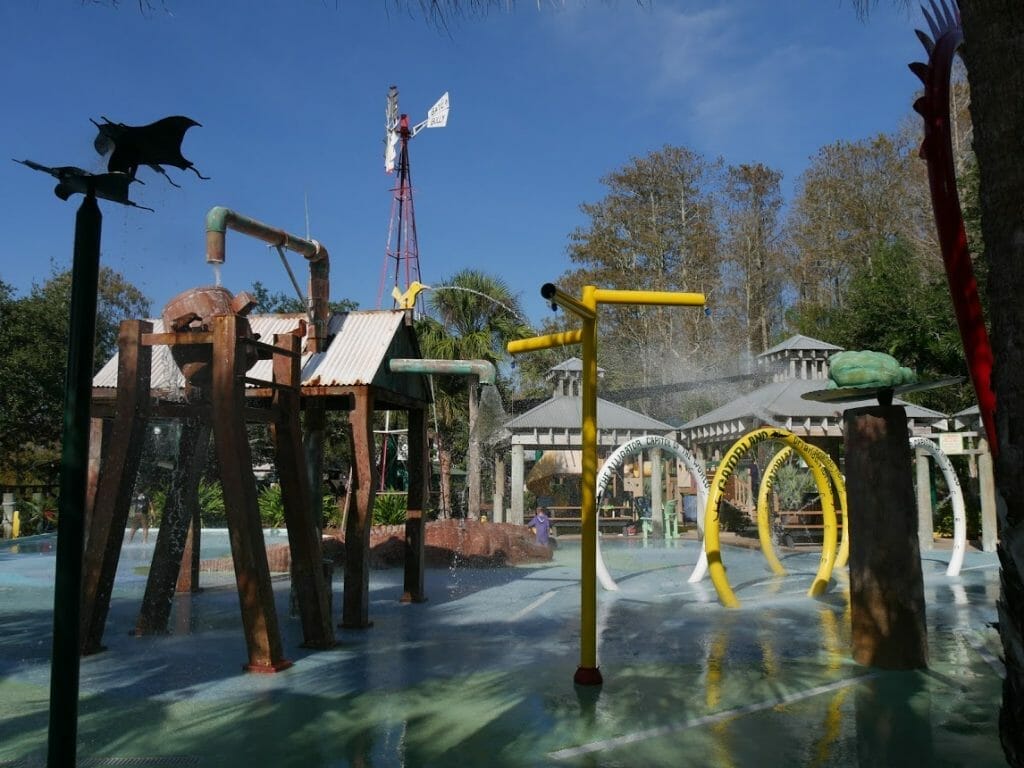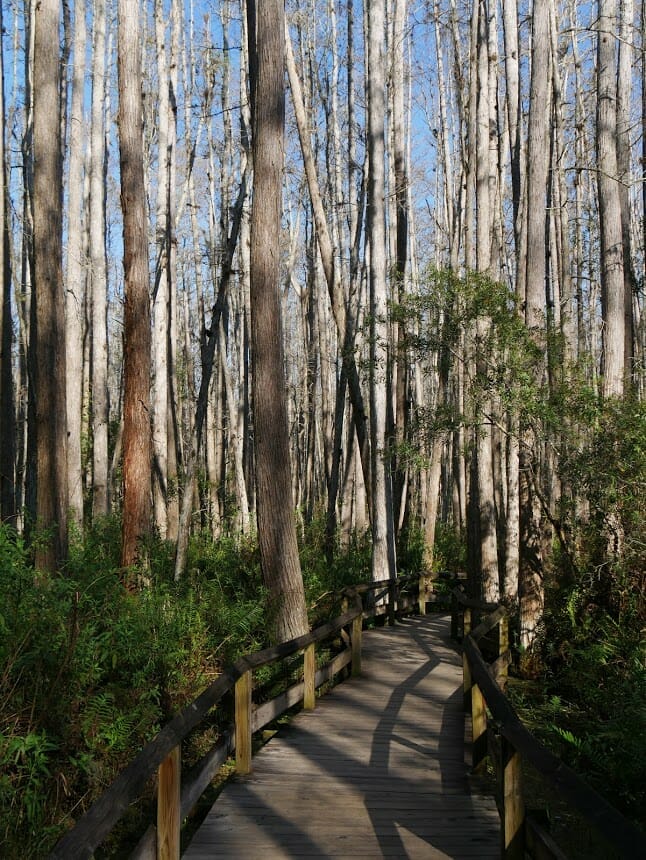 What animals are at Gatorland Florida?
Of course Gatorland has alligators, but it's also home to crocodiles, flamingos, bobcats, snakes, parrots, emus, birds, raccoons, owls and more.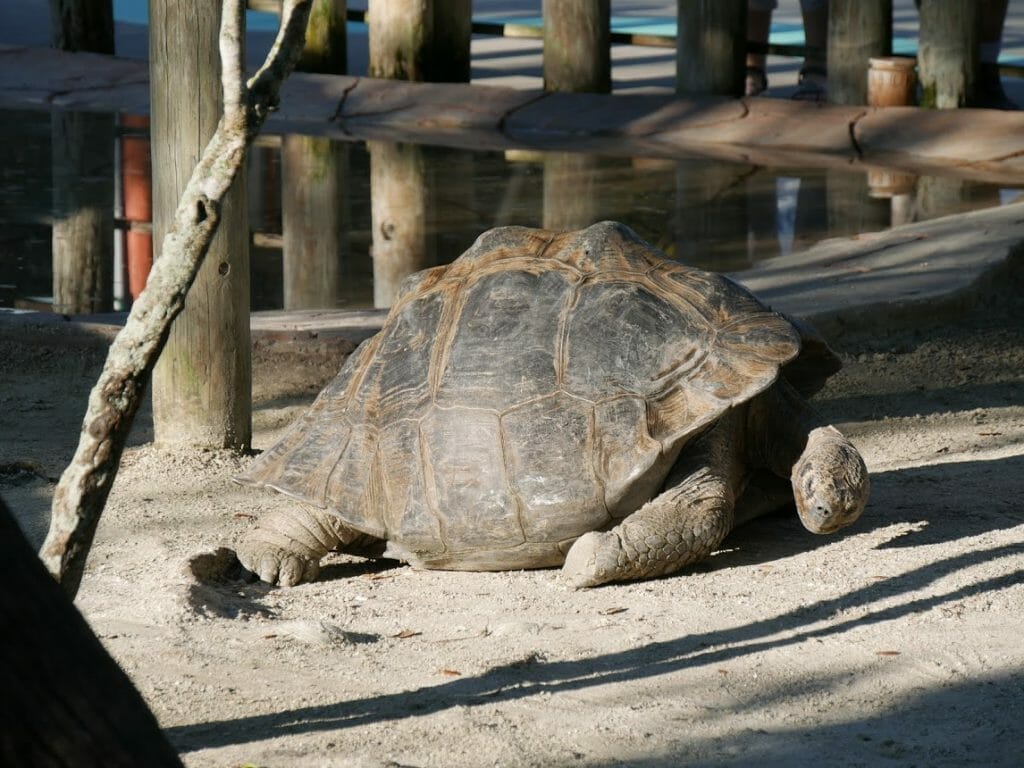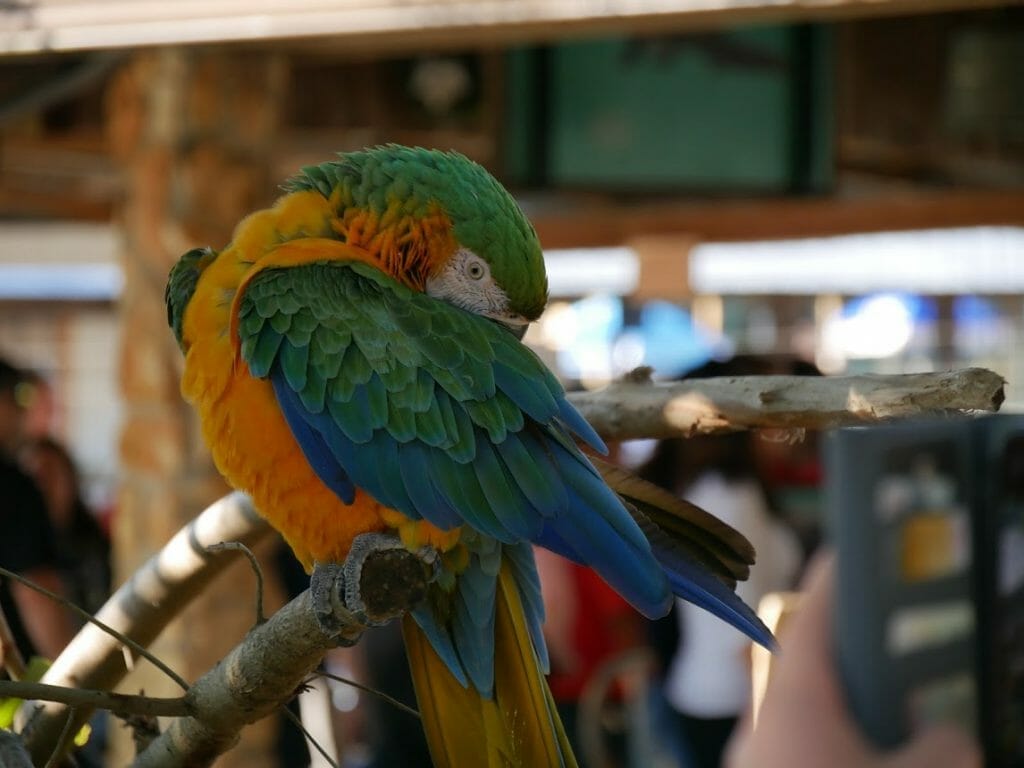 The park celebrates all Florida native wildlife and uses plaques throughout the park to tell you the origins and differences between certain species.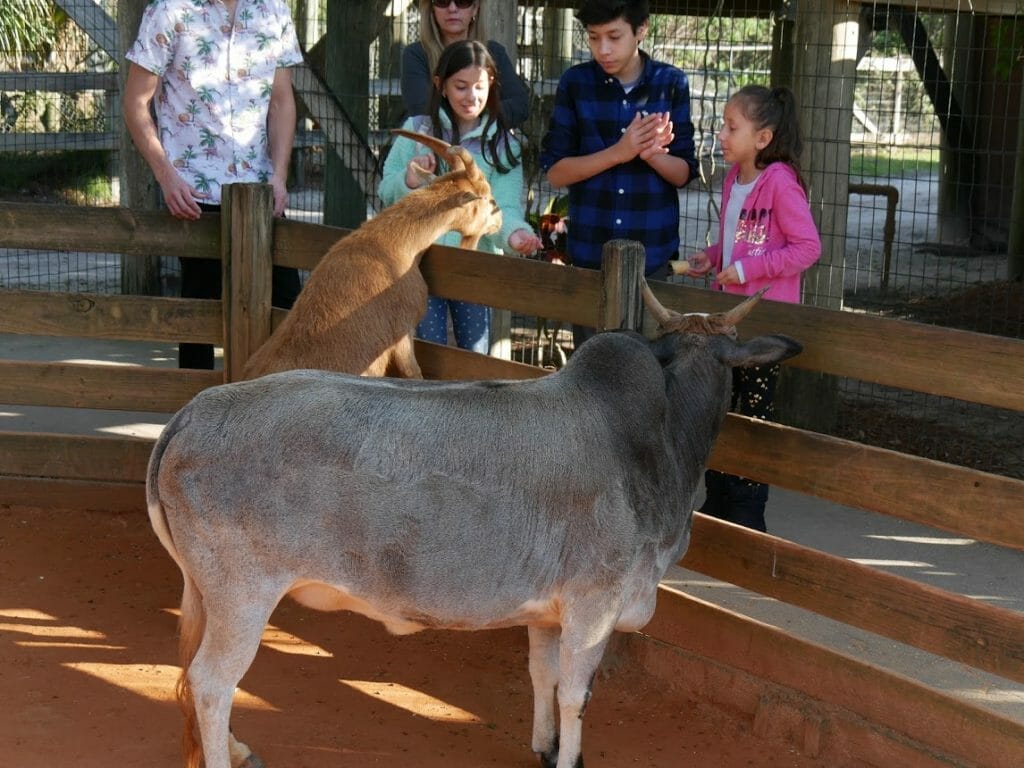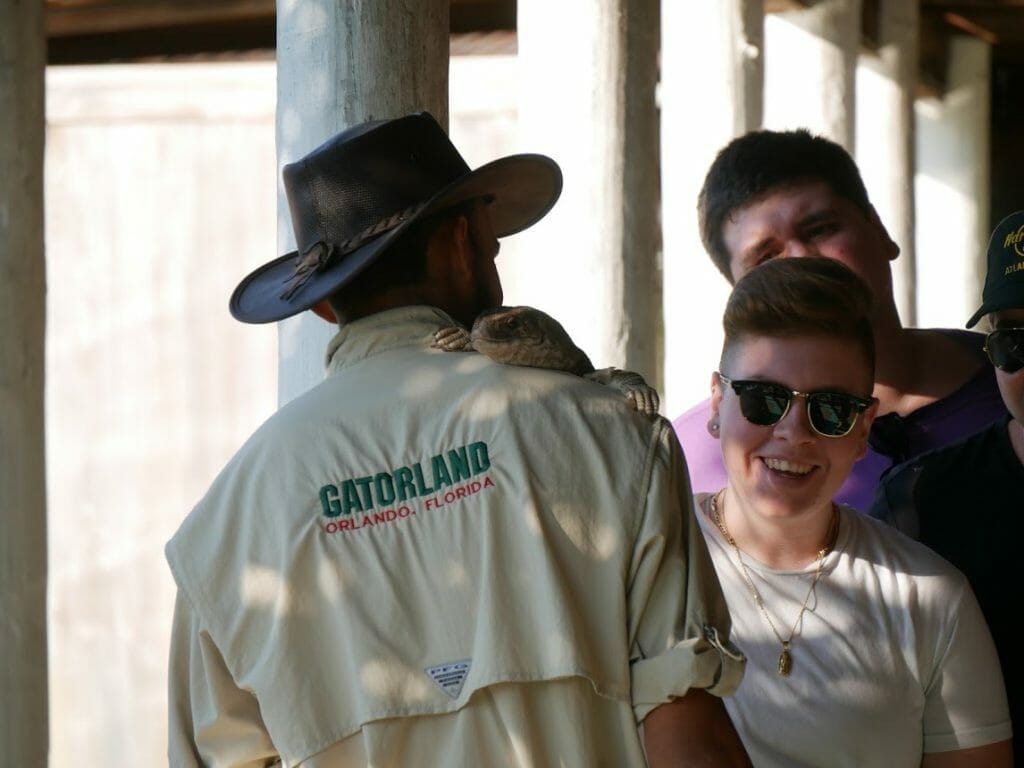 Gatorland Florida Screamin Gator Zipline
Did you know there are rides at Gatorland?
Firstly, you've got the Screamin Gator Zipline which is a zipline that spans 1,200 feet across the park and has you flying over hundreds of alligators in their murky marshes.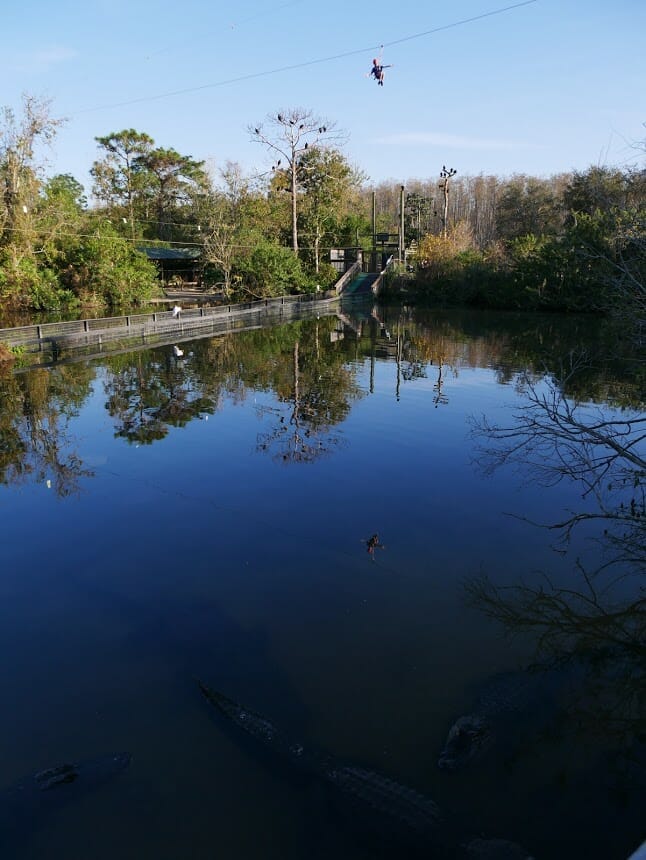 The zipline is made up of multiple stations, so you zip from one to the other and then wait to go again as you traverse your way around the park.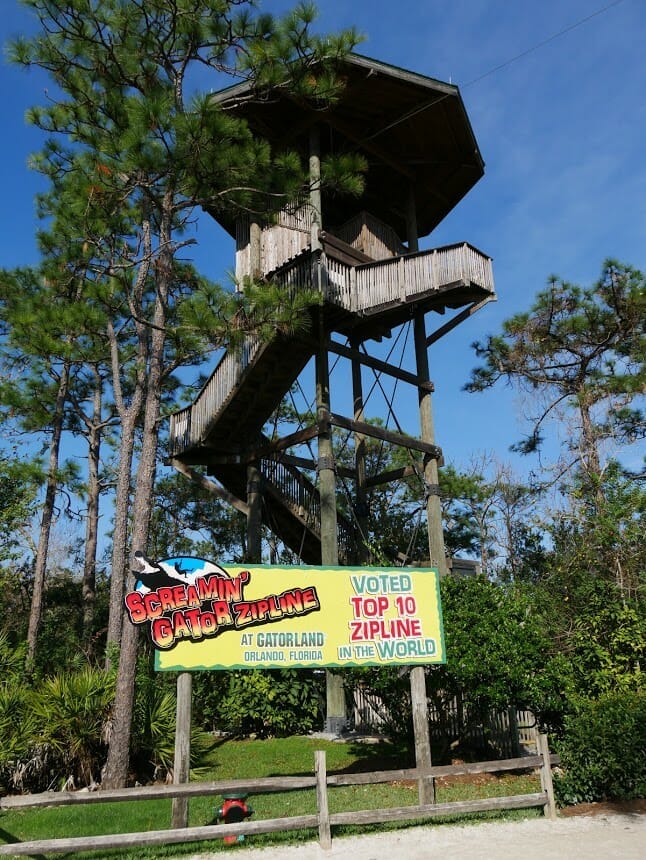 You can book tickets for the zipline ahead of time, or on the day of your visit, but if it's a very busy day, they could very well sell out.
Make sure to book in advance if this is important to you.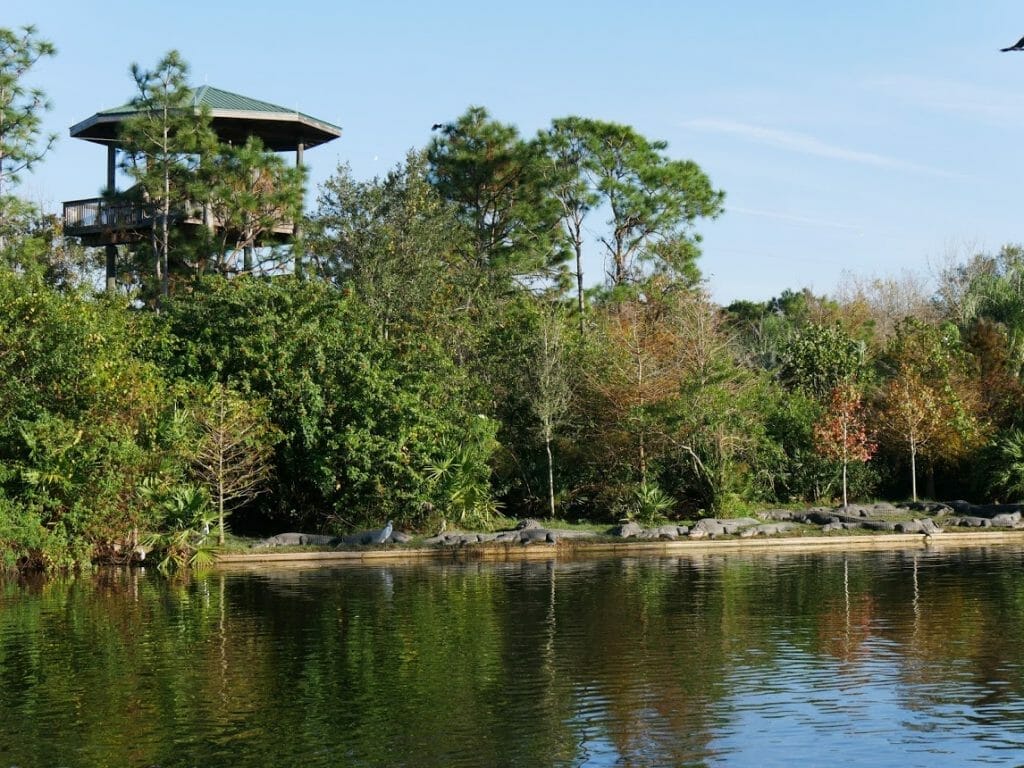 There is also the Stompin Gator Off-Road experience, where you get to hop into a huge monster truck and go off-roading through some wild terrain and Florida wetlands.
Maybe not an experience for your grandma, but for the more adventurous ones in your family, don't miss out!
If you want a ride at Gatorland that's a little more gentle, you can ride on the historic Gatorland Express Train which takes you around railroad tracks inside the park.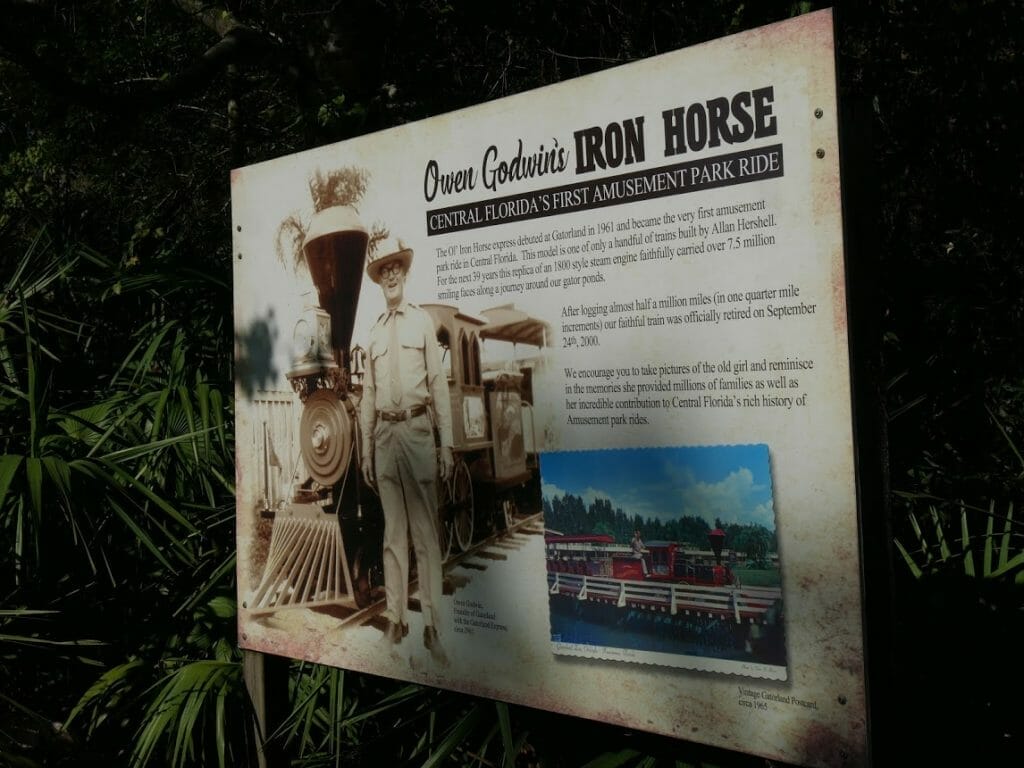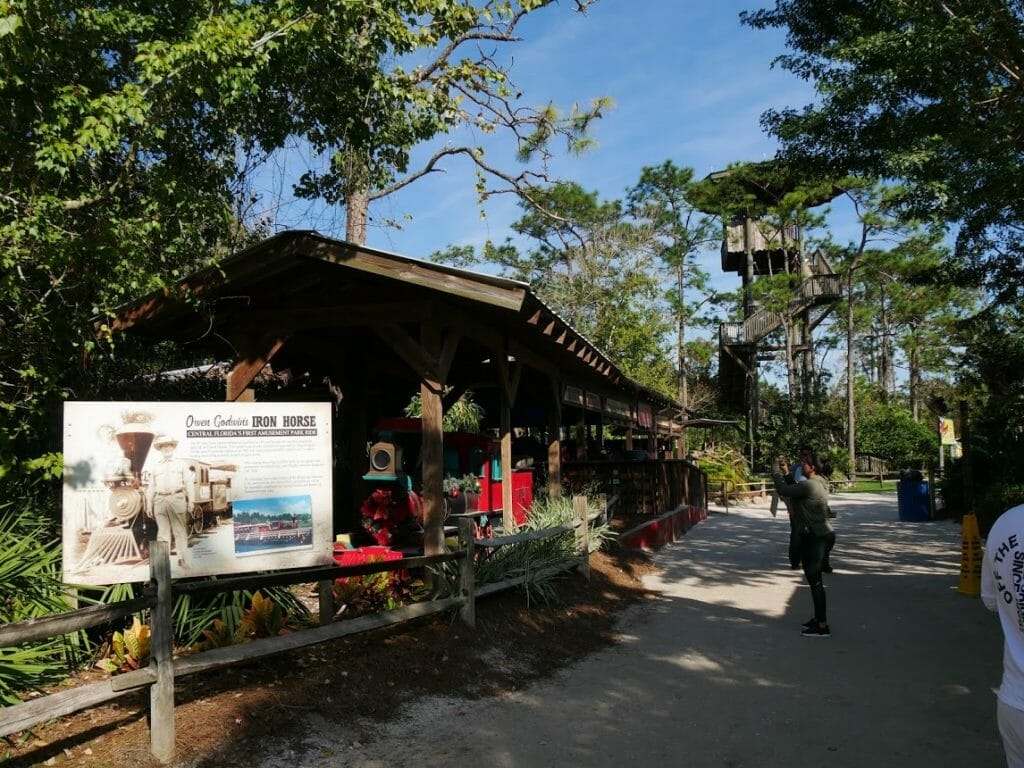 Food at Gatorland
Gatorland has a few food options for those there over lunch time, including the most popular, Pearl's Good Eats.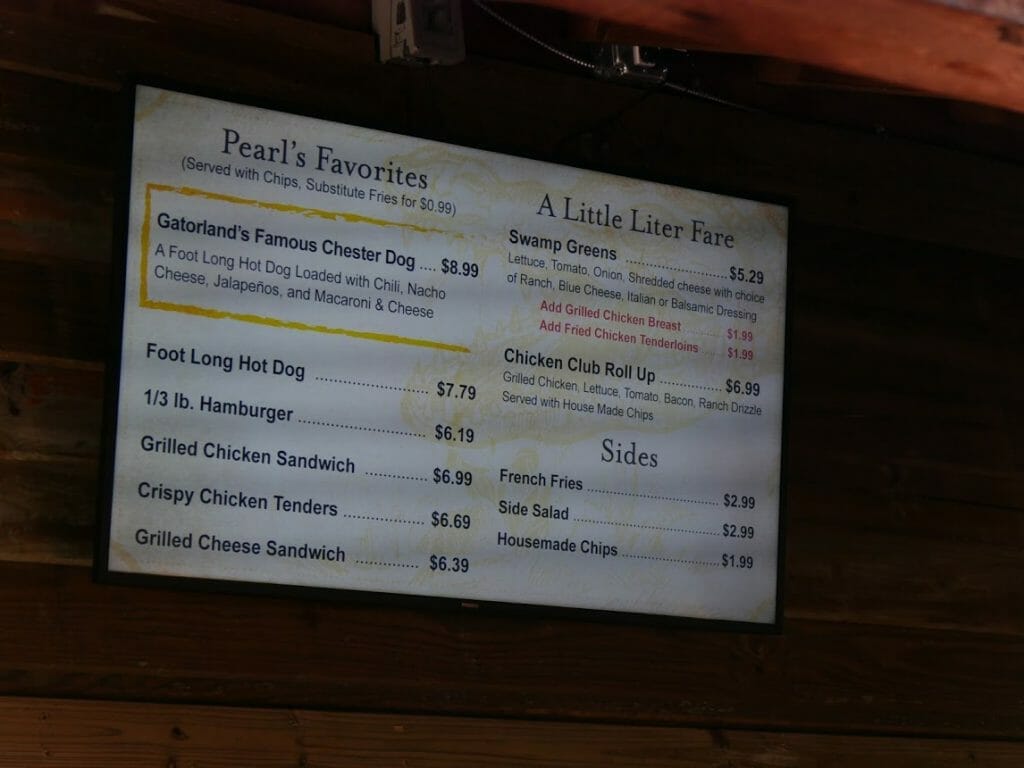 This dining option serves sandwiches, gator bites (yes, gator meat at Gatorland – you decide what that means to you!) and pulled pork, just to name a few options.
They've also got ice cream and Dippin dots available for your dessert.
In addition to Pearl's, there are a few other snack bars and stores across Gatorland selling some quick snack options and ice creams.
Gatorland Florida Tickets
You can purchase Gatorland tickets online in advance at cheaper prices, or you can purchase at the park on the day.
Online, the one day tickets are $29.99 for adults and $32.99 for adults when you purchase at the park.
Online, kid's tickets are $19.99 and $22.99 if you purchase at the park (and kids are considered to be from the ages of 3 to 12).
Click here to buy Gatorland tickets.
Gatorland Florida Residents
Florida residents often have special deals at Gatorland, with the most recent deal being half off admission.
There are also annual passes available with good rates for Florida residents who may want to come more often to make use of the kid's water park or to just have a place to go for a few hours.
Best Hotels Near Gatorland
If you want to stay closer to Gatorland, the absolute best option is the Caribe Royale Orlando (click here to check prices).
The prices are reasonable, it's a great, clean, and safe resort, and it's only about 5 miles from Gatorland while still be close to other attractions in Orlando.
Get the All-American Travel Secrets!
Don't miss out on America's hidden gems!