I get it!
You're in the USA.
It's Sunday.
You're desperately wanting Chick-fil-A, so you head out to your local restaurant only to remember… CHICK-FIL-A isn't open on a Sunday!!!
So here you are, considering driving over the border to Canada to see if they have a Chick-fil-A and, if they do, if they are open on a Sunday!
Okay, so maybe that's not quite your dilemma.
But I do get the cravings for Chick-fil-A and why you would ask yourself, "Is there a Chick-fil-A in Toronto?", "Is there a Chick-fil-A in Vancouver?", "Is there a Chick-fil-A in Ottawa?", or, heck, "Is there a Chick-fil-A anywhere in Canada!?"
Well, the answer to that is… yes! There is a Chick-fil-A in Canada! But the catch is… there is only one. And it's in Toronto.
So you're going to have to prepare to line up with all your new Chick-fil-A pals and get comfy while you wait for your freshly made chicken.
Oh, and, one more thing.
It's closed on Sundays.
Sorry Sunday border hopping hopeful!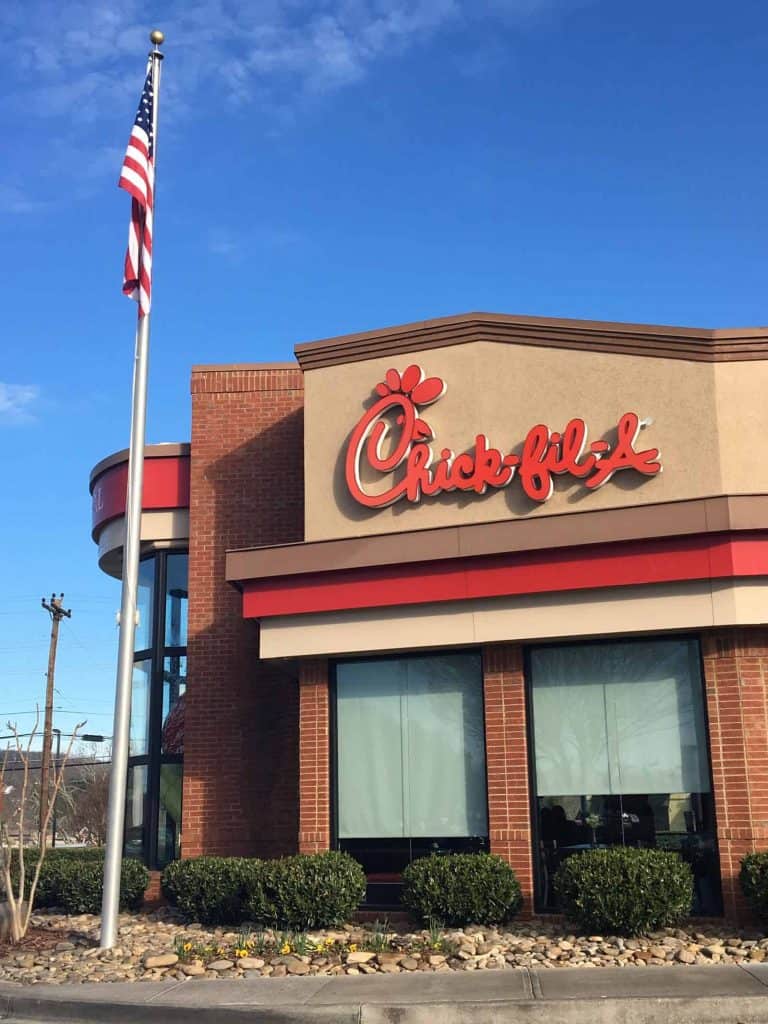 The History of Chick-fil-A in Canada
Announced in July 2018, Chick-fil-A will open its first restaurant in Toronto, Canada on September 6 2019.
In fact, this will be the first franchisee-owned setup outside of the US.
Other than this one current restaurant, Chick-fil-A plans to open a further 15 branches across the Toronto area by 2024, to serve its freshly made chicken products to its avid fans.
You can read more about Chick-fil-A's move in to Canada here, at The Chicken Wire.
I don't really know why, but Chick-fil-A hasn't really made it a thing to branch out internationally outside of the US.
Chick-fil-A in the UK has been a thing via pop-up stores, which you can read about here, but they have, to date, not expanded en masse in to other countries.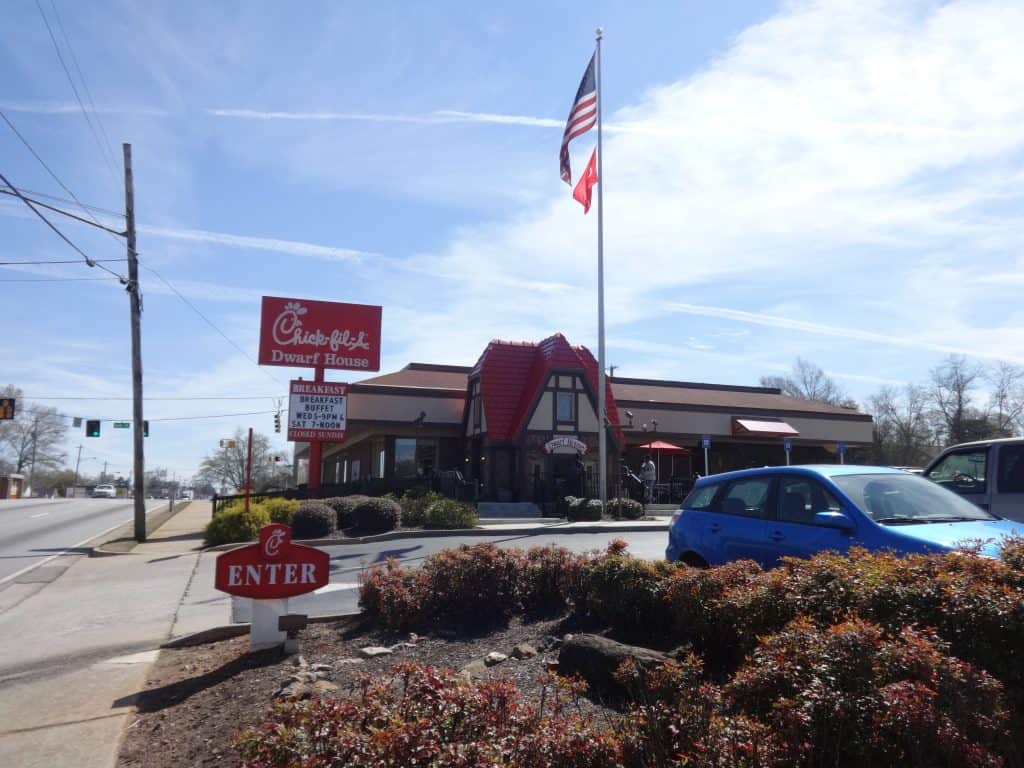 Why Does Everyone Love Chick-fil-A Anyway?
If you're a Canadian, and you have not experienced Chick-fil-A, you may be wondering what the obsession is from us Americans.
Well, it's a mix of things.
First, as stated above, everything they serve is freshly made in store.
Second, and, rather importantly, Chick-fil-A tastes great!
And third, and probably the most subtle yet far-reaching reason, is Chick-fil-A is known for having great customer service.
When you go in to a Chick-fil-A restaurant, you don't just feel like you are rocking up at some fast food joint, annoying the servers who all hate their lives.
I cannot think of one time when I have been to Chick-fil-A that I have not been greeted in a welcoming manner, and made to feel like the most important customer.
In fact, their customer service is so on point that, one time, they gave us a free chicken sandwich because we had to wait – get this – a whole THREE minutes for fries to be cooked because we requested some without salt.
WE requested the freshly made fries, happy to wait, and yet they gave us a free chicken sandwich for doing so.
Now THAT is customer service!
And that is why they have over 2300 Chick-fil-A locations across the USA.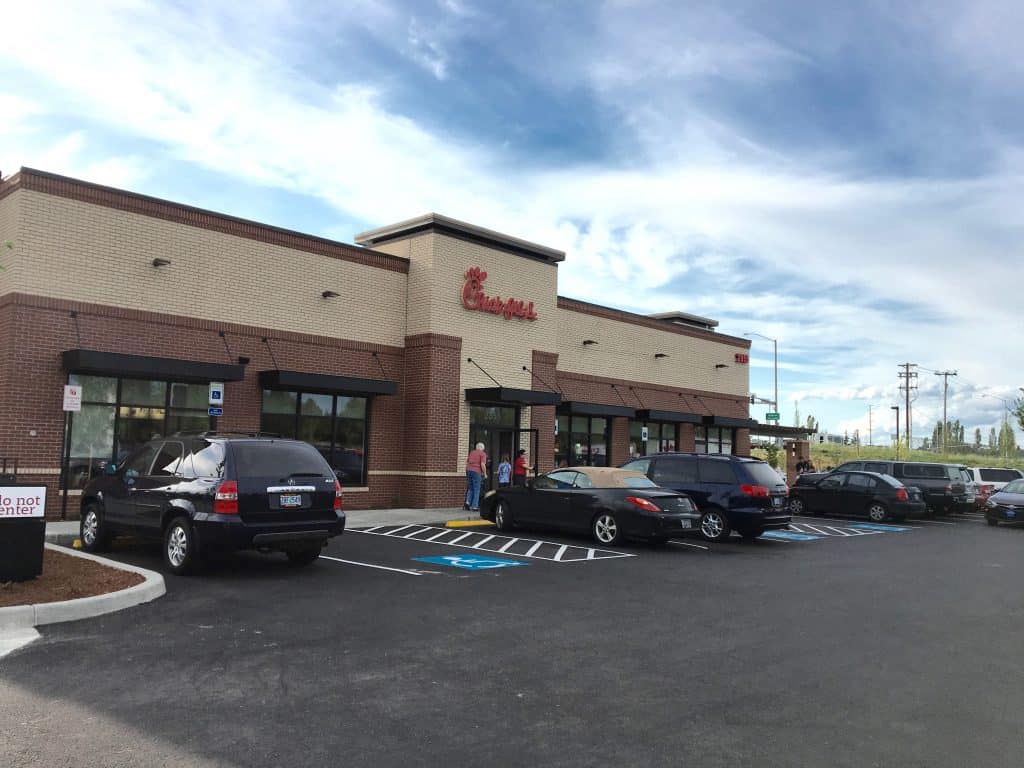 Alternatives to Chick-fil-A
If you're looking for the one Chick-fil-A in all of Canada (which, I repeat, for you border-hopping-Chick-fil-A-on-a-Sunday-craving-hopefuls, is not open on a Sunday), you're in luck.
But, if you are just after some fast food, or food of the chicken variety, then here are some alternative restaurants you can visit in Canada:-
KFC (also known as "PFK" in Quebec).
Further Reading
If you're an American heading to Canada, you may like to know if there is a Target in Canada or Toronto – I mean, it is an all-time favorite among Americans.
Get the All-American Travel Secrets!
Don't miss out on America's hidden gems!