Ah, Target.
What is it about you?
What makes you so special?
A home-away-from-home (that is always close to home).
A place you feel safe.
Comfort-shopping at its finest.
Oh, how we Americans adore you and, yet, no-one else seems to understand.
And I am sure that is why you're here.
Perhaps you're visiting Toronto or another city in Canada.
Perhaps you're planning your vacation there.
Or maybe you live in Canada and just want to know if your favorite all-rounder is available to visit so it knows you still love it.
You're asking yourself, "Is there a Target in Toronto?" Or, heck! "Is there a Target in Canada?"
And the answer is… No. There is no Target in Canada, no Target in Toronto, no Target in Vancouver, and not even a Target in Ottawa!
Isn't this just the worst news?!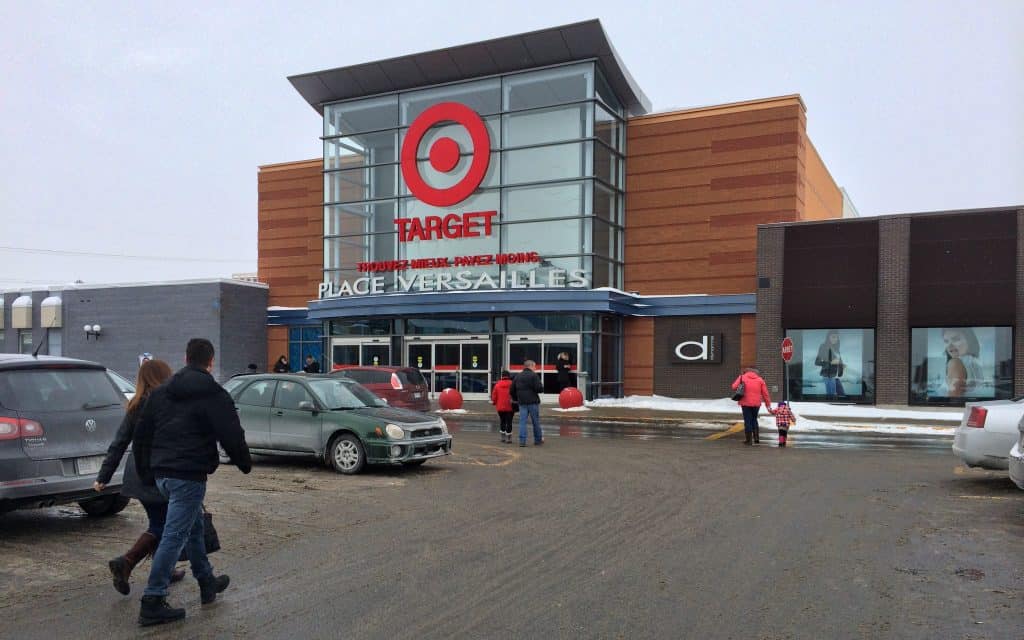 Why there is no Target in Toronto or Canada?
Let me give you a little history of Target in Canada.
Originally, Target in Canada was formed when it acquired Zellers (a discount retail store) store leases from the Canadian retail business group, The Hudson Bay Company, in 2011.
The first Target Canada store opened in March 2013, and that figure had expanded to 133 stores by January 2015, less than 2 years later.
This rapid expansion makes it sound like they were doing well!
You must be asking yourself, "why did Target close in Canada?"
Well, unfortunately, that aggressive expansion of the company hurt them.
Not only that, their prices were higher than equivalent products in the US, and the selection of items available to customers was not as extensive.
When Target first opened, they had a huge problem with fully stocking shelves.
This was directly caused by them opening so many stores all at the same time.
When Canadian customers went to shop there, they often could not find what they wanted to buy.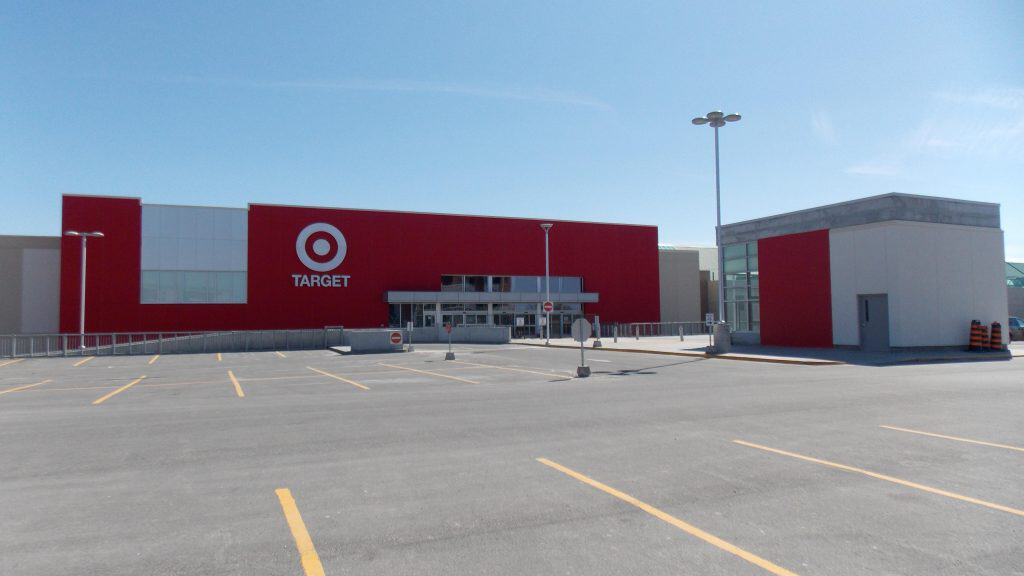 Not only that, but many of the previous Zellers stores were considered to be poorly laid-out for Target's big-box layout, and were located in areas where many middle-class customers (which Target tends to aim for) simply did not go.
Further, the old Zellers stores were often dreary, and this tainted people's view of what Target was like.
There is more to the story, and I suggest you take a look at this article from Fortune.
Over the course of its short time in business in Canada, Target Canada lost $2.1 billion.
That's… a lot.
In fact, the Financial Post called it "a gold standard case study in what retailers should not do when they enter a new market". Ouch!
By April 12, 2015, all Target Canada stores at closed down.
So there you have it – Target was only available in Canada for just over 2 years, between March 2013 and April 2015.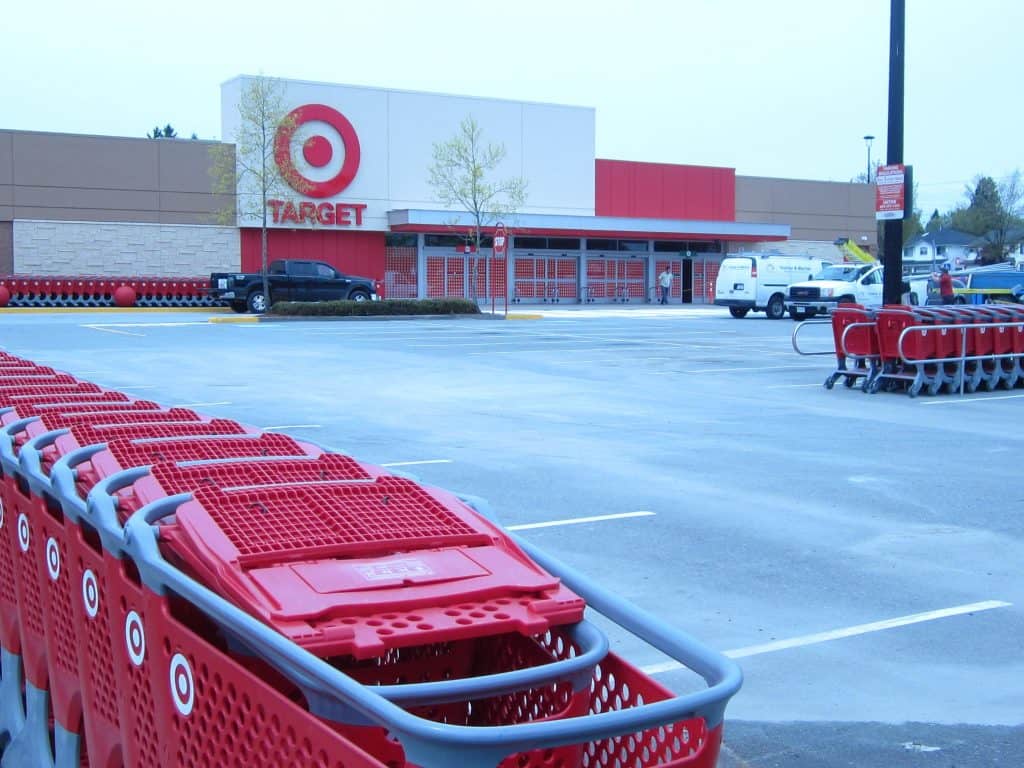 Well what now if the answer to 'does Canada have Target' is no?
No-one likes to see closed stores everywhere!
Fortunately, a number of the old Target stores have been filled by at least somewhat similar stores.
Many of the locations have been taken over by Marshalls, Lowe's HomeSense, Safeway, and Walmart.
So, although not quite the same, you can still find some of the items you may have found and Target!
Buy from Target online
If you are desperate to buy from Target and are in Canada, you can buy from their online store.
At the time of writing, they enable you to buy in Canadian dollars at a guaranteed cost, so hopefully you shouldn't be stumped with extra fees other than what you pay (let us know if find out this is not the case!).
However, you should note that International orders are not eligible for free shipping, free returns, gift wrap services, warranties, extended service plans, coupons, and more.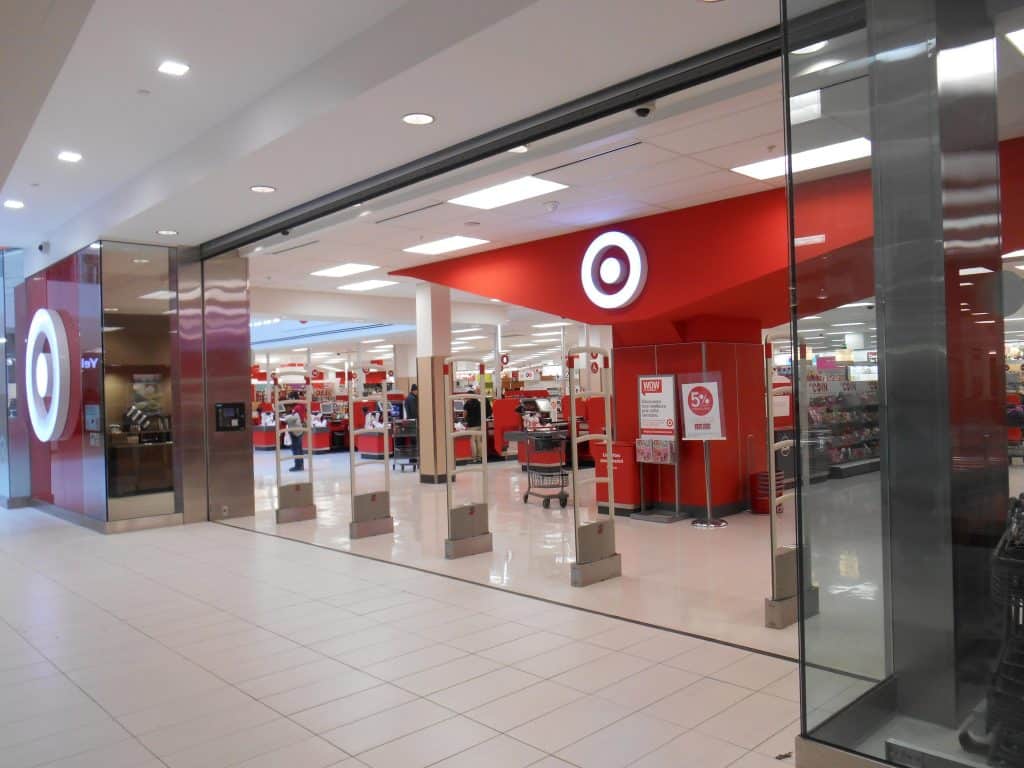 Similar stores to Target in Canada
Although they might not be the same as beloved Target, there are some alternatives that you can check out.
Canada has stores such as:-
Further Reading
Are you an American heading to Canada, wondering if there is a Chick-fil-A in Canada or Toronto?
I know I would be!
Well, that post is for you.
Get the All-American Travel Secrets!
Don't miss out on America's hidden gems!