Okay!
So you're a Brit heading to the good old US-of-A, and you want to know if there is a Tesco in the USA.
After all, it is Britain's most popular supermarket.
Or maybe you visited Tesco during your stay in England and want to recapture the memories.
Well, in this post we'll find all about Tesco in the USA.
Perhaps you feel out of place in our big box stores like Target and Walmart, where you can pretty much buy anything you could ever need.
Perhaps you fear our chlorinated chicken and beef pumped full of hormones, and are hoping to get British sourced meat!
Or maybe you crave real Cadburys chocolate, and are looking for a way to get the original British bars without the American flavor profile and branding.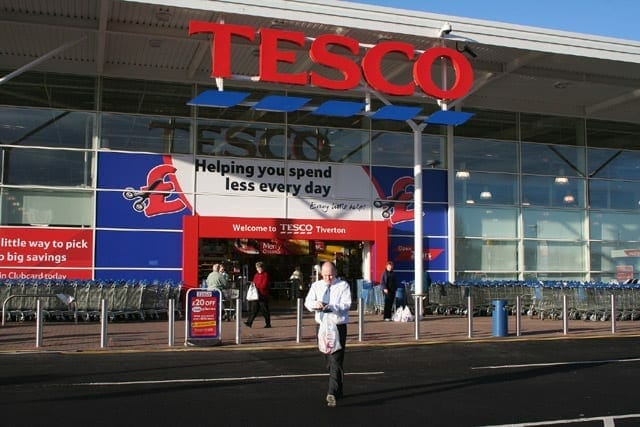 You're asking yourself, as you prepare for your trip to one of America's popular tourist destinations, "Is there a Tesco in New York?", "Is there a Tesco in Orlando?", "Is there a Tesco in Los Angeles?"
Or, heck,  "Is there a Tesco in America?"
Well, the answer to your burning question is… No. There is no Tesco in America! At all. There is no Tesco in New York, there is no Tesco in Orlando, there is no Tesco in Los Angeles… There is no Tesco in any American city!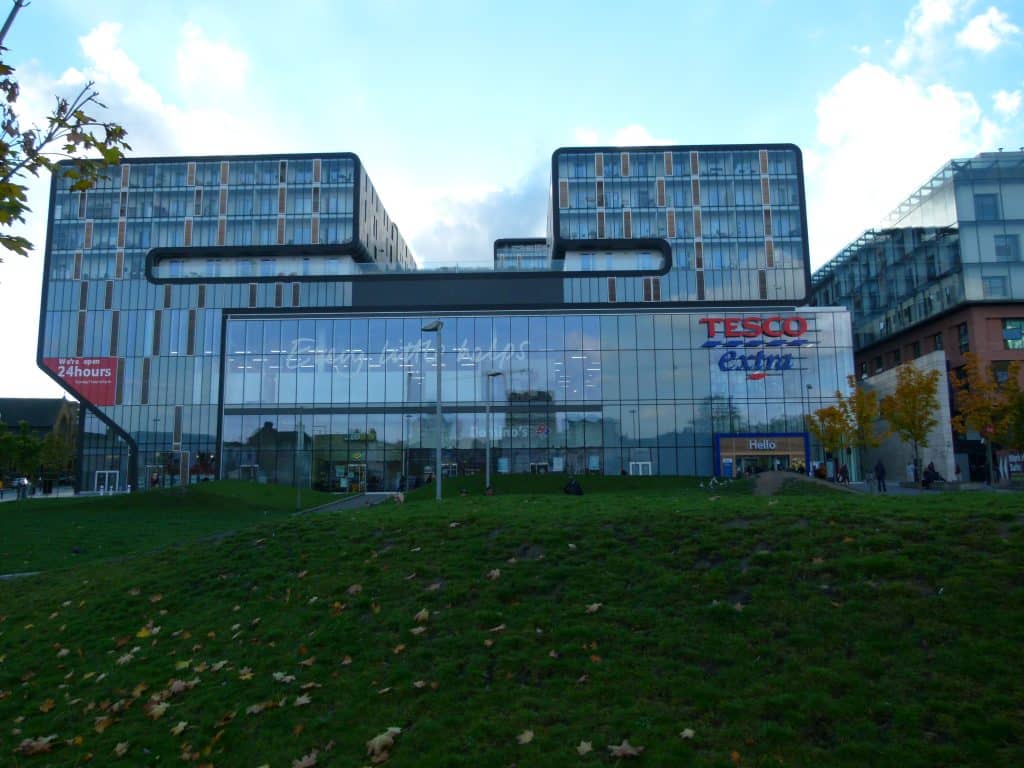 Was there ever a Tesco in the USA?
The answer to that is… yes… kind of.
In 2007, Tesco opened stores in the US called "Fresh & Easy".
The idea was simple, but something that is done more in Europe than in America.
Their plan was to focus on ready meals; that people would come to a Fresh & Easy store, buy a ready-made meal, take it home and eat it.
Americans tend to order take out (take away) food or cook from raw ingredients, but buying ready meals is less common than in the UK, so this was a different approach than other grocery stores.
All-in-all, 200 Fresh & Easy stores were opened across California, Arizona and Nevada.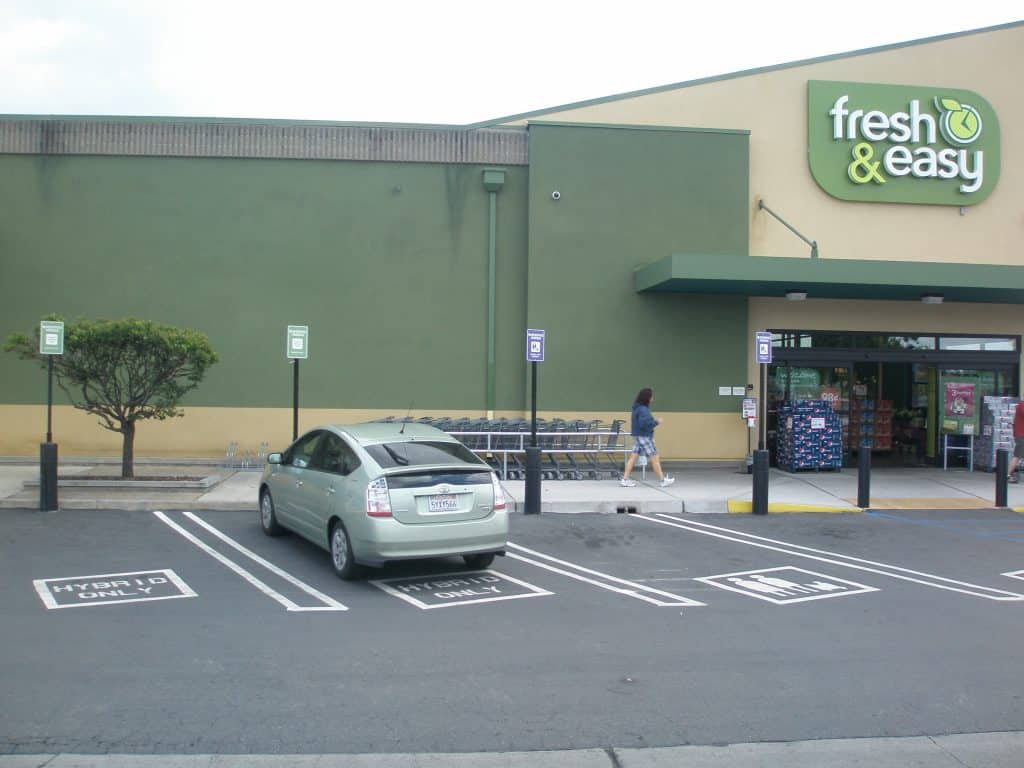 So, what happened to Tesco in America?
Although focusing on this kind of product doesn't sound like such a radical move by Tesco/Fresh & Easy, the timing was not so great.
As they entered the US market just as the recession was coming in to play, Americans tended to have less money to spend where they would not usually.
This meant asking people to step out of their normal comfort zones on something they didn't know they were going to like was always going to be a difficult ask.
Further, ready meals are more expensive than buying raw foods and cooking.
Given that people were finding ways to save money, people tended to start cooking at home more, reducing the demand for ready meals.
To add to this, many of the stores were opened in poorer areas, even though the brand was trying to focus on middle-class shoppers.
Stores were considered quite small (about the size of a Tesco Express in the UK), where American shoppers were used to much bigger shopping experiences.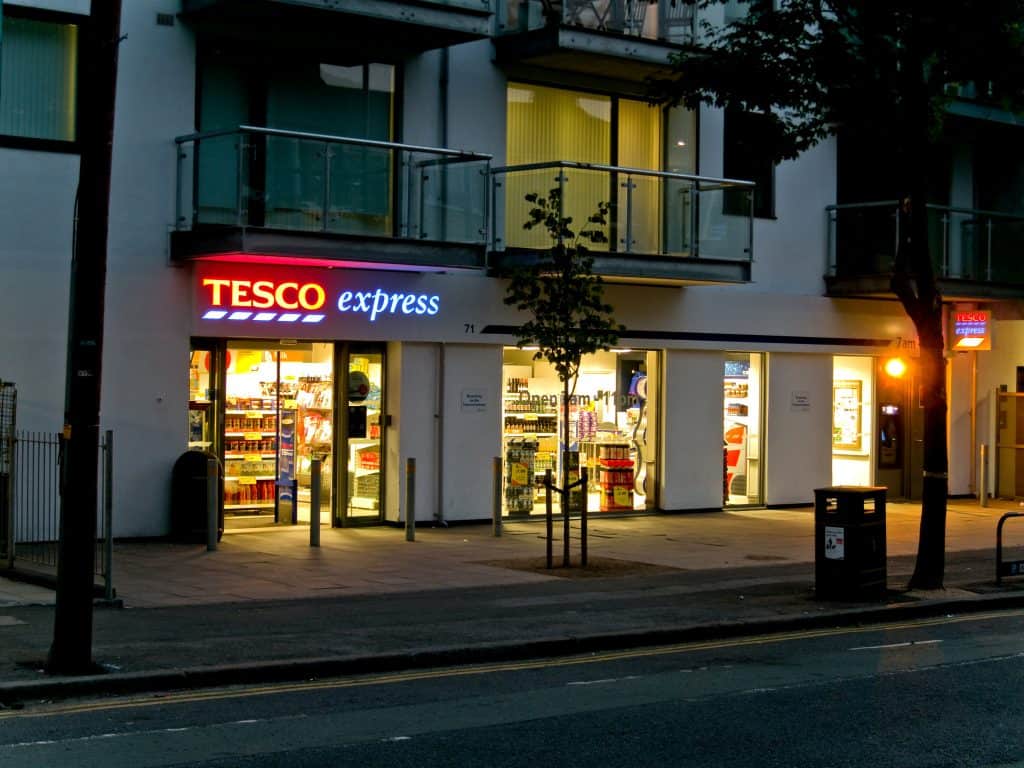 Tesco also seemed not to understand certain ways Americans shop.
For example, they pre-packaged sandwiches rather than having a deli experience, they focused on self-checkouts rather than traditional employee-based checkouts, and their food items were focused towards British tastes rather than American tastes.
Although the plan was for Tesco to open 1000 stores across America, that was never to be.
Ultimately, in 2012, Tesco in the USA failed, and 150 stores were sold off.
If you are interested in reading more, you can check out these articles from The Independent, The Guardian, The BBC and USA Today.
So where can I get my food in America?
Unfortunately, Tesco isn't the only supermarket retailer to have failed in the US.
Marks & Spencer and Sainsbury's have also tried to open stores here but have failed.
So don't try looking for them!
Honestly, the American food shopping experience is really not that different to the British one.
For all you Brits coming over, you can trust that shopping at the following places will feel similar enough to shopping in the UK! Check out:-
Further Reading
If you are a Brit heading to America, you may like to know if there is a Wagamama in the USA or America.
Get the All-American Travel Secrets!
Don't miss out on America's hidden gems!