So you got a craving for Japanese cuisine, but you want it from your good old British-born Wagamama (or "Wagamama's", as it is colloquially known in the UK!)!
Well I am not surprised!
Known for its great food and its fun atmosphere, Wagamama is one of the UK's favorite restaurants.
So now you're sitting there thinking to yourself, "Is there a Wagamama in the USA?", "Does America have a Wagamama?"
Or perhaps you are in a popular city in the US, thinking "Is there a Wagamama in Boston?", "Is there a Wagamama in New York?", "Is there a Wagamama in Los Angeles?" or "Is there a Wagamama in Orlando?".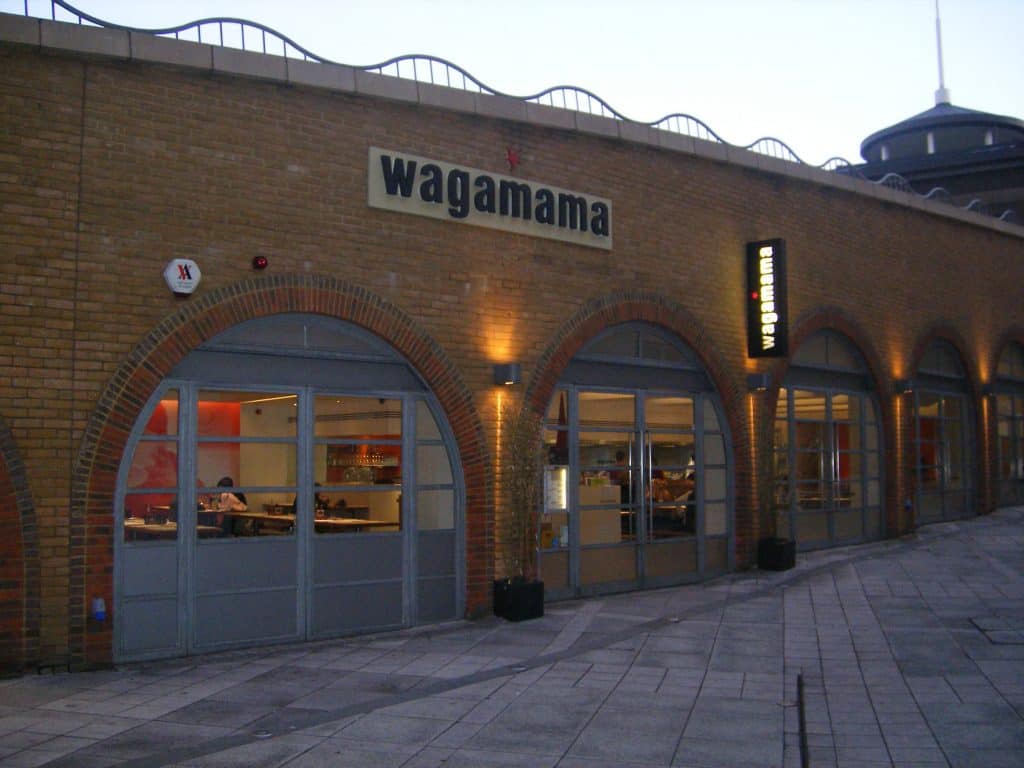 Well, the answer to two of those is in the affirmative because… Yes! There is a Wagamama in the USA or America! In fact, there are five Wagamama locations within Boston and New York City!
So I hope, for your sake, you are nearby either of those cities because, otherwise, you are hot out of luck!
Where Can You Find Wagamama?
Although 130 of its 190 restaurants are in the UK (and 5 are in the USA), Wagamama is not only available in the UK and USA.
Wagamama can be found in Austria, Bahrain, Belgium, Bulgaria, Cyprus, Denmark, Gibraltar, Greece, Ireland, Italy, Malta, the Netherlands, Oman, Qatar, Slovakia, Spain, Sweden, Turkey, and the UAE!
That's a lot of Wagamama access!
You can also pick up one of their cookbooks if you fancy cooking some Wagamama recipes yourself!
For those looking for the specific Wagamama locations in the USA, you can check out the official website with their locations here.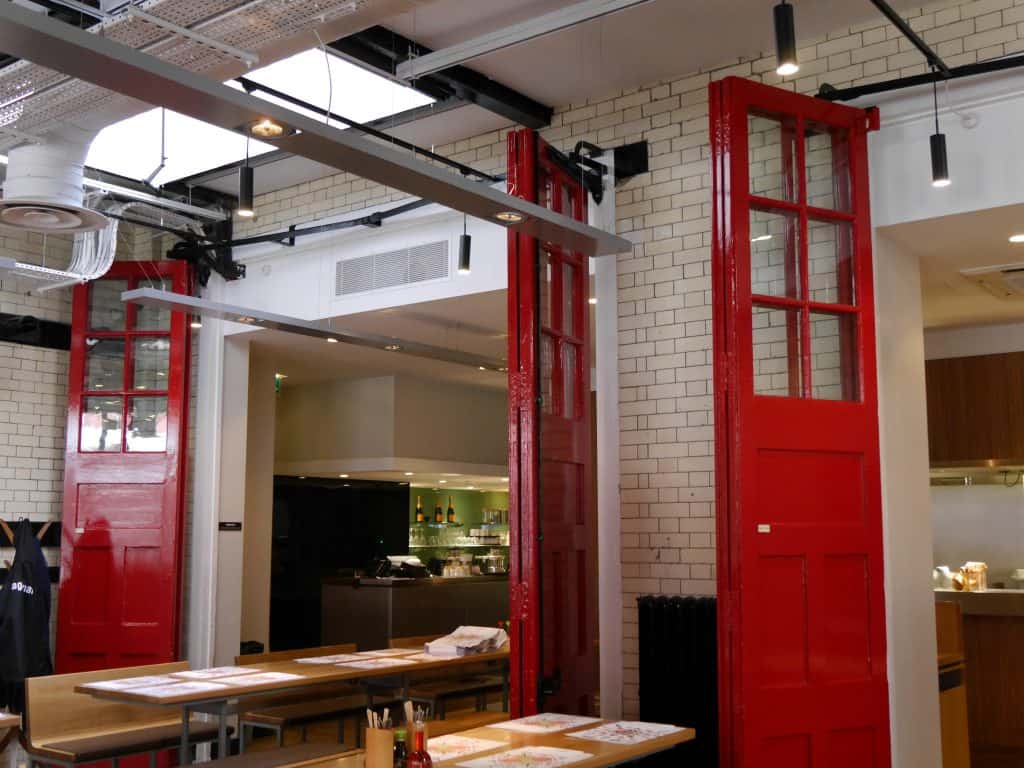 History of Wagamama
First opening its doors in 1992 in Bloomsbury, London, the team at Wagamama was inspired by fast-paced, Japanese ramen bars.
They wanted to celebrate Asian cuisine whilst creating an environment that would help the cuisine to be brought to Western markets.
Presently the Wagamama chain of restaurants is owned by the same company that runs the popular Frankie & Benny's and Garfunkels restaurants.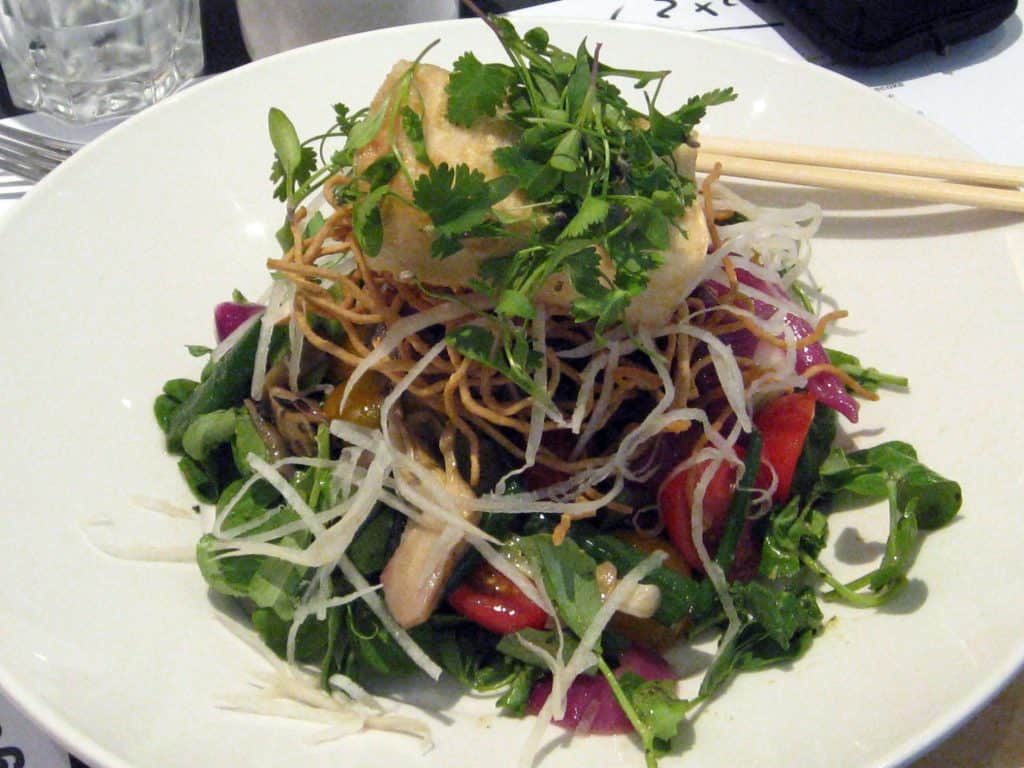 Alternative Asian Restaurants in the USA
So what do you do if you are not in Boston or NYC?
Well, you can check out any of these Asian cuisine restaurants!
I am personally a fan of Hibatchi grill style restaurants, as they tend not to be as popular in the UK.
Usually, you sit around the Hibatchi grill (often with strangers) as the chef cooks directly in front of you.
Here are some ideas to satisfy your craving for great Asian food:-
Further Reading
Are you a Brit heading to the USA wondering if there is a Tesco in the USA or where you might buy your groceries from during your stay?
Well that post is for you!
Get the All-American Travel Secrets!
Don't miss out on America's hidden gems!