Where can you visit in Central Florida that involves lots of family friendly fun, an entire Star Wars themed world, rollercoasters and live action shows?
Legoland Florida, of course!
In this Legoland Florida review, I want to debunk some myths about Legoland Orlando and take you through the wonderful world of this amusement park.
You might be surprised to learn about the sheer amount of things to do, the types of rides offered, and what you can do here.
Make sure to book your LEGOLAND tickets here for the cheapest options and in plenty of time for your trip.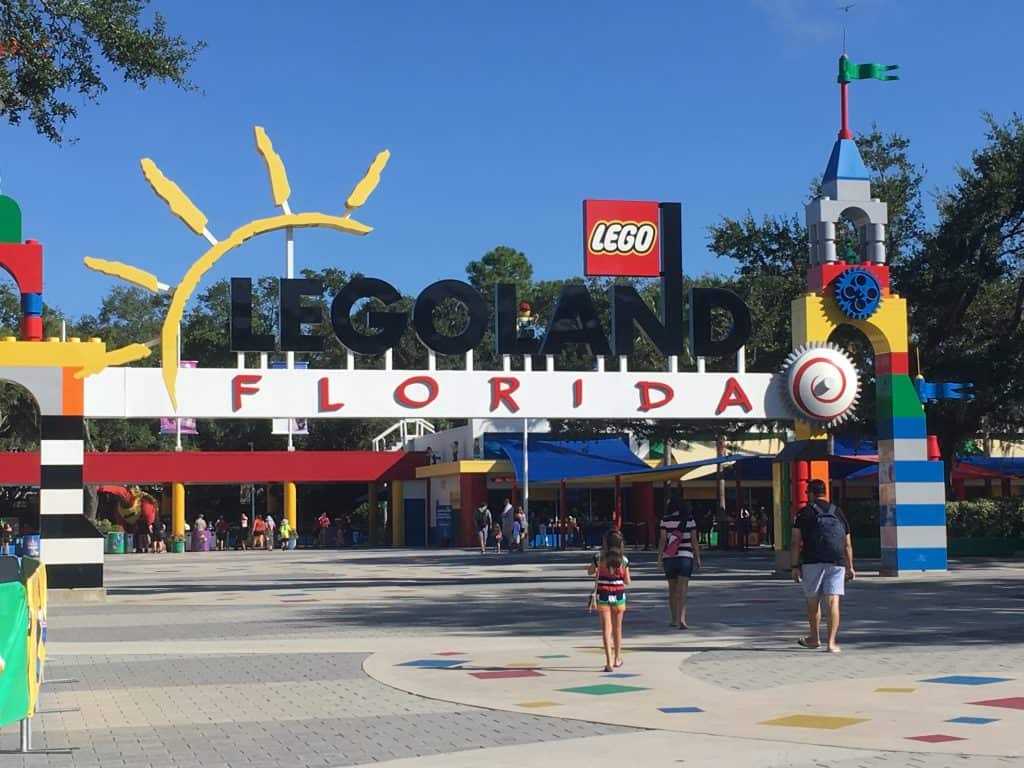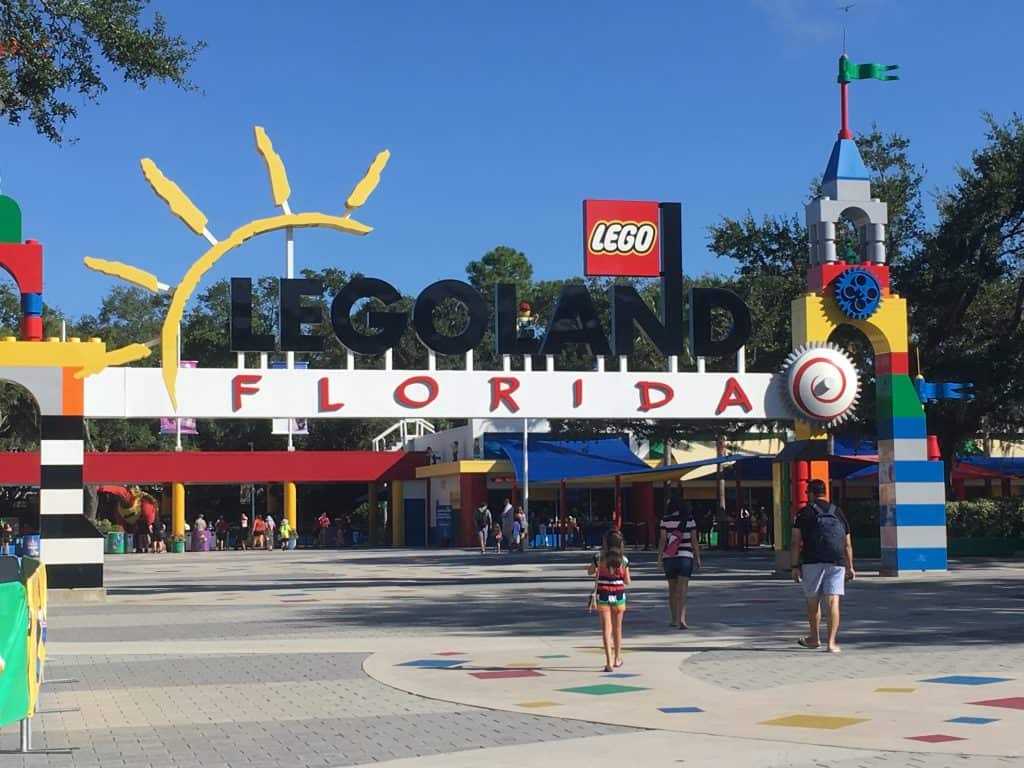 Legoland Orlando History
Opened in 2011, Legoland Florida was major news when it took over the existing site of an amusement park called Cypress Gardens that ceased operations a couple of years prior.
The park changed quite a few of the Cypress Garden attractions into LEGO-themed ones, built their own rides and shows, and helped bring the joy of LEGO to families on trips to central Florida, as well as providing another option like Gatorland to visitors who wanted non-Disney theme parks.
In 2015, the Legoland Hotel opened, which is a hotel adjacent to Legoland Florida within a very short walking distance (check out the full LEGOLAND Florida Hotel review).
You can also compare and check for the lowest prices at the LEGOLAND Hotel using HotelsCombined, which is an amazing way to save money on travel.
Or, if you don't want to stay at LEGOLand, you can check out the other recommended places to stay in Winter Haven, driving distance from LEGOLand, here.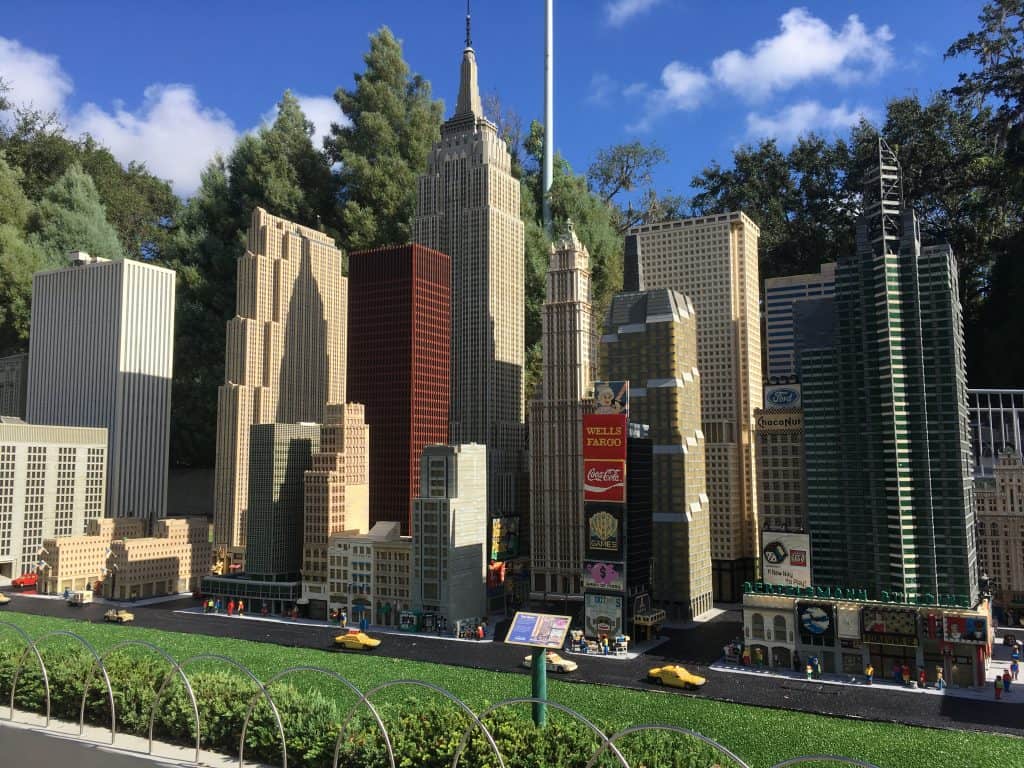 In the years since, new lands have opened up in Legoland Winter Haven like Lego Movie World and Lego Ninjago World.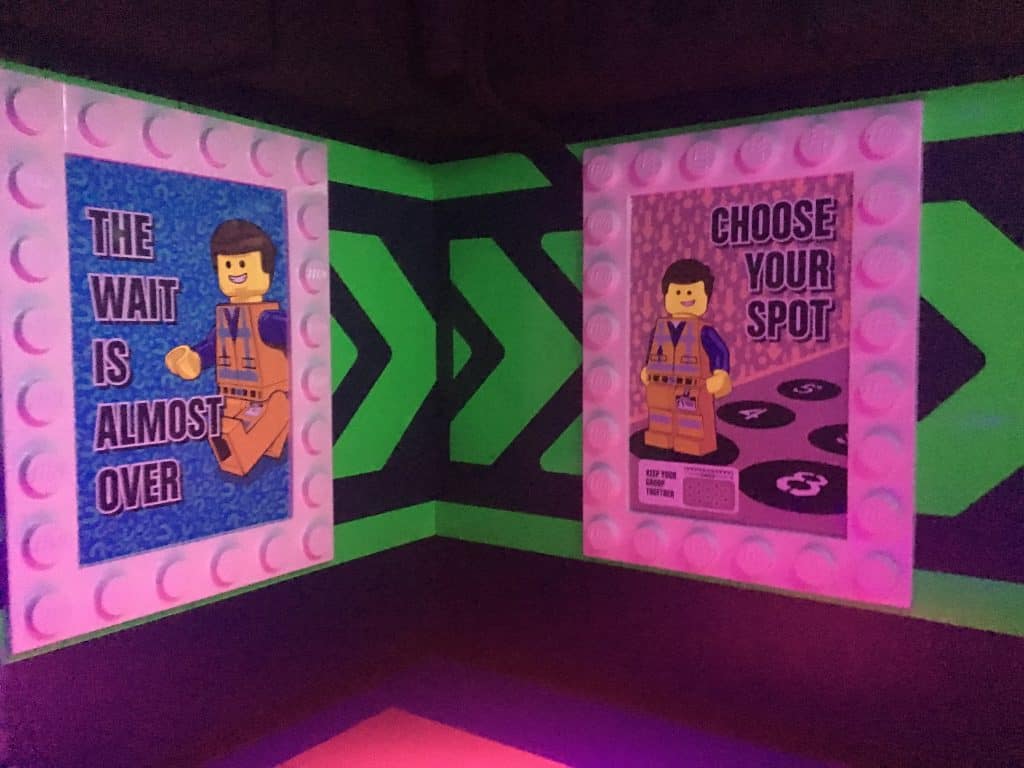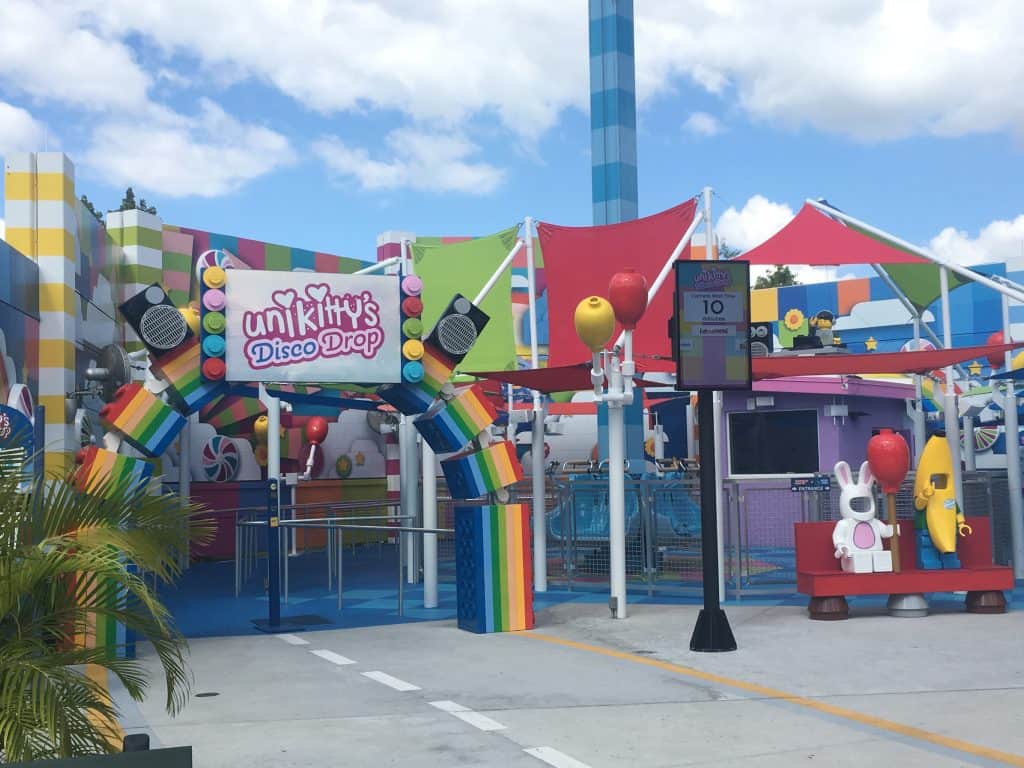 There is also a new self-catering accommodation called Legoland Beach Retreat, and a new hotel called the Pirate Island Hotel.
What to Pack for LEGOLand Florida
The first thing to pack is, as always, your travel insurance.
Travel insurance is something that a lot of people forget about, but it can be a lifesaver if for some reason you can't make the trip due to illness, you loose luggage on the way to Florida, or other travel mishaps happen (say, a hurricane!) that send your trip off-course.
After that, the adults should consider packing a sturdy travel backpack to fit your day belongings in, shorts (duh, it's Florida), a fun LEGO themed shirt, a swimsuit like this one for the water park that has enough coverage to not feel too exposed, and some sort of lunch bag to pack your own snacks in.
You should also make sure to have a working travel camera (we like this budget one) as you're going to want to capture these memories and all of the adorable things to see in LEGOLand.
For the kids, a reusable water bottle each will keep everyone hydrated, and I swear by these Trunki travel suitcases which kids love using and love to do their own packing in.
For everyone, lots and lots of sunscreen (as a native Floridian, I recommend this brand), sun hats like these, throwaway sunglases so you don't have to worry about dropping them off of a rollercoaster and a pair of flip-flops to change into if you're in the water park.
I also am a huge fan of these cooling towels, which you can use on a hot day and are activated simply with water.
When the water evaporates, you can store them in your backpack dry or wet them again if you still need them.
Legoland Orlando Opening Days and Times
Legoland Florida operates on a mostly full schedule, but there are days it is closed from September to about February.
It's always a good idea to check the official schedule to make sure that it is open on the days you're planning to visit.
If you're coming in the summer months and peak visiting times, this will be no problem at all and they'll be open 7 days of the week.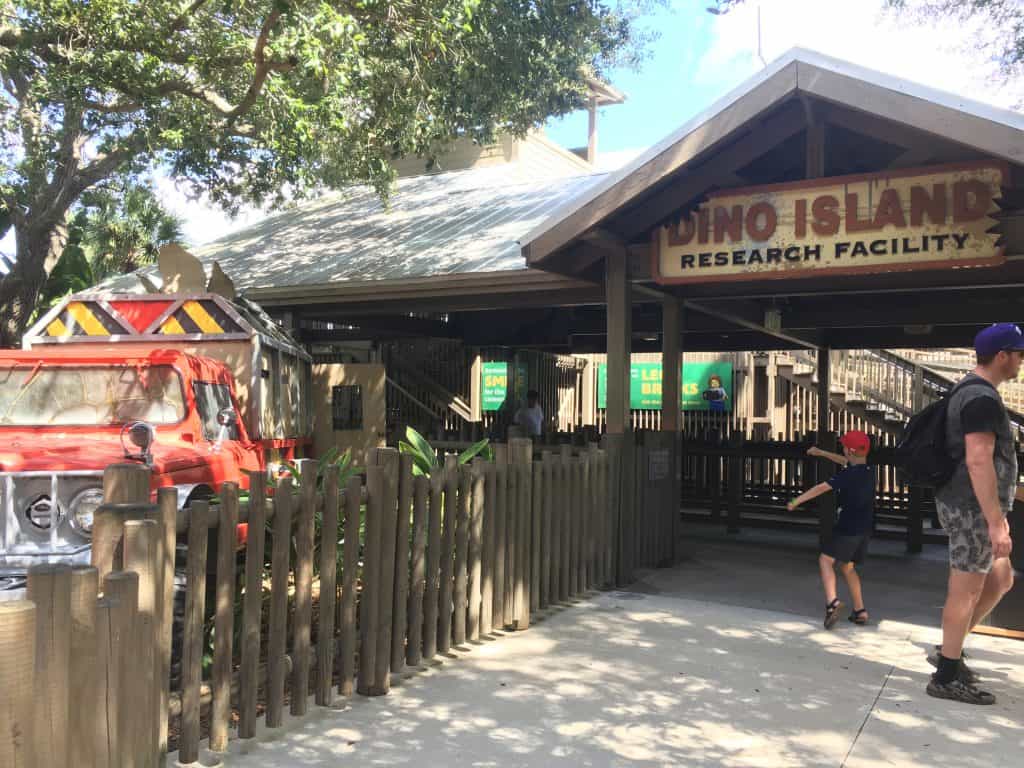 Opening hours range from about 10am to 5pm and 10am to 8pm.
Usually the opening is around 10am, so you won't find that you need to get up super early to explore.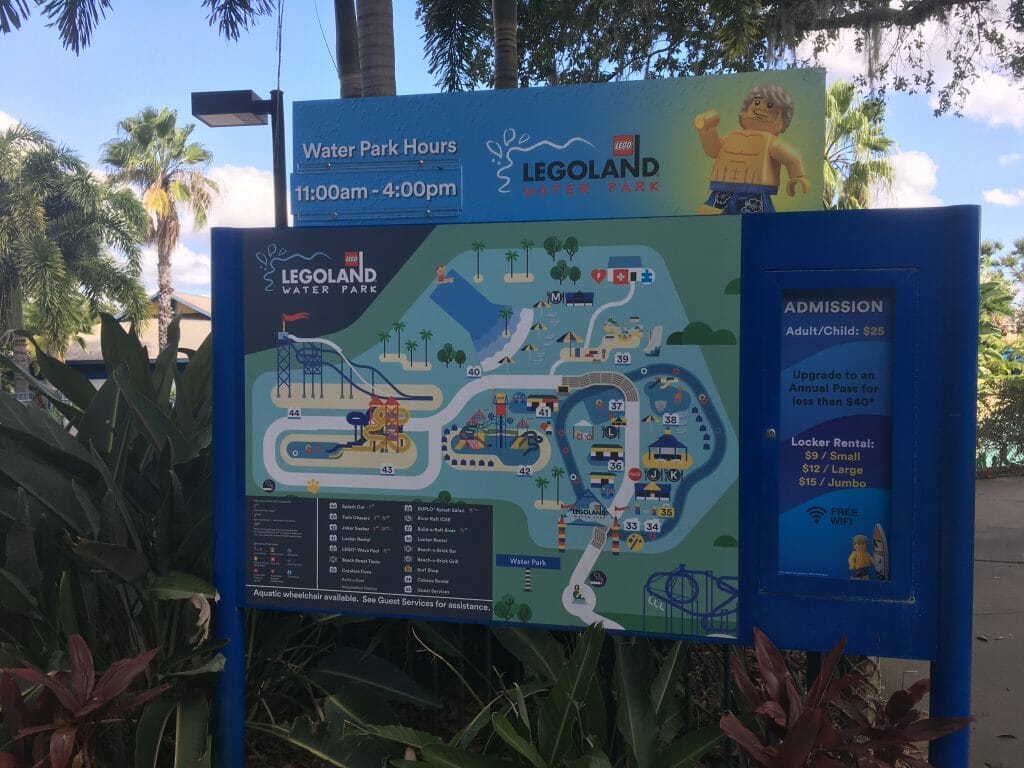 You can have a leisurely breakfast and actually enjoy yourself rather than running break neck speed through a granola bar before exhausting yourself for 15 hours!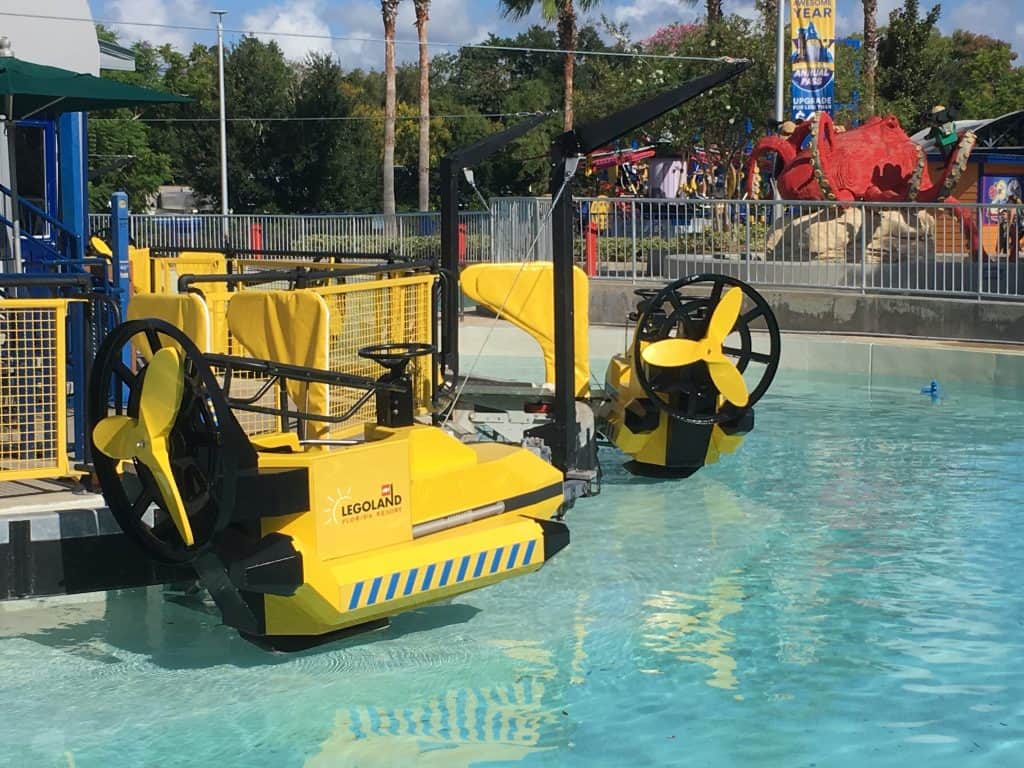 Legoland Orlando Prices
Click here to see Legoland Orlando prices.
There is both the 1 and 2 day pass, with the 1 day pass coming in at just under $100 and the 2 day pass being only about $20.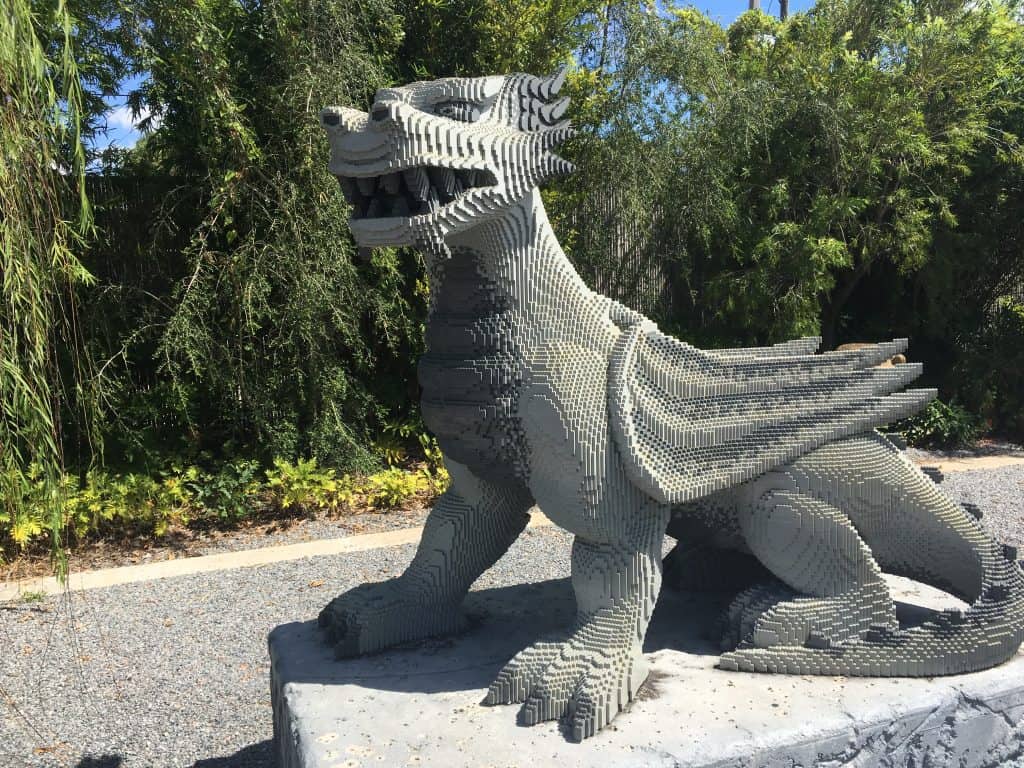 I would highly recommend doing the 2 day pass, as there is enough to see for most families who are interested in actually experiencing the park and all of the shows and the water park.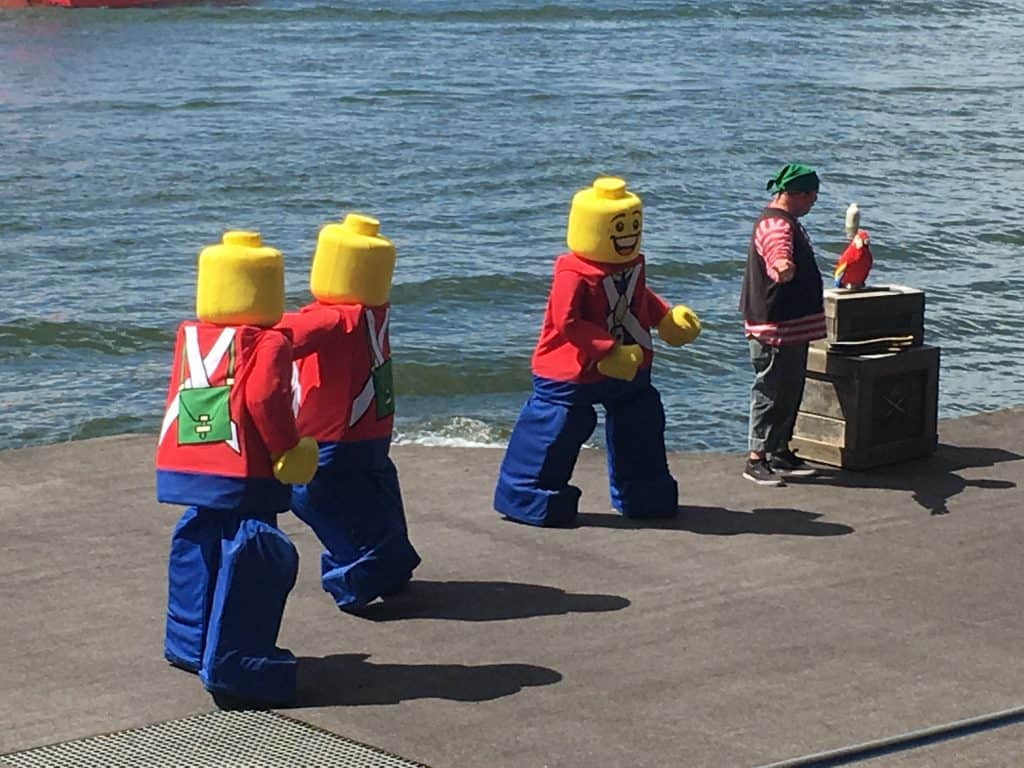 Legoland Florida Tickets
If you're hoping to buy Legoland Florida discount tickets, you'll want to keep an eye on the main Legoland site as there are deals run throughout the year.
You can also check here.
Legoland Orlando Theming
One of the things I think it's important to mention in this Legoland Florida review is not just what there is to do there, but what it looks like.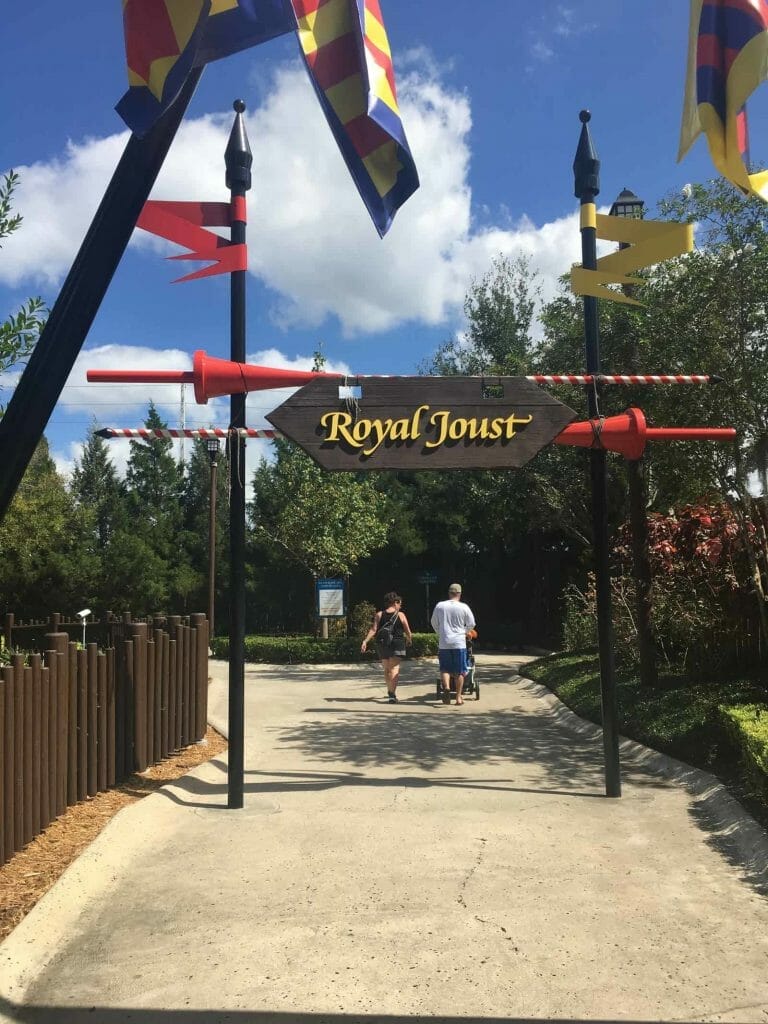 I really want to emphasize that this is a "theme park," not just an amusement park, and what I mean by that is that there is a focus on the theming and feeling immersed in a LEGO world, not just walking from ride to ride with nothing to look at.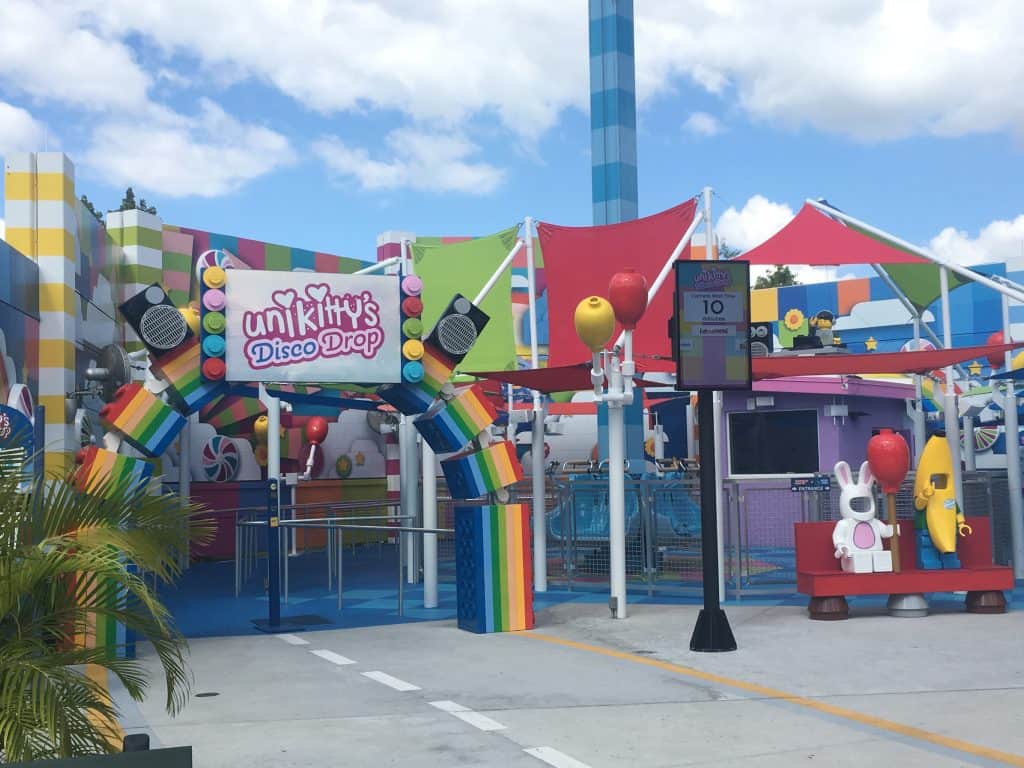 In addition to areas like the awesome LEGO recreations in Miniland USA (which you can take your sweet time exploring because there's so much to see), you'll find cute LEGO themed walkways, benches, bathrooms, ride entrances, and more.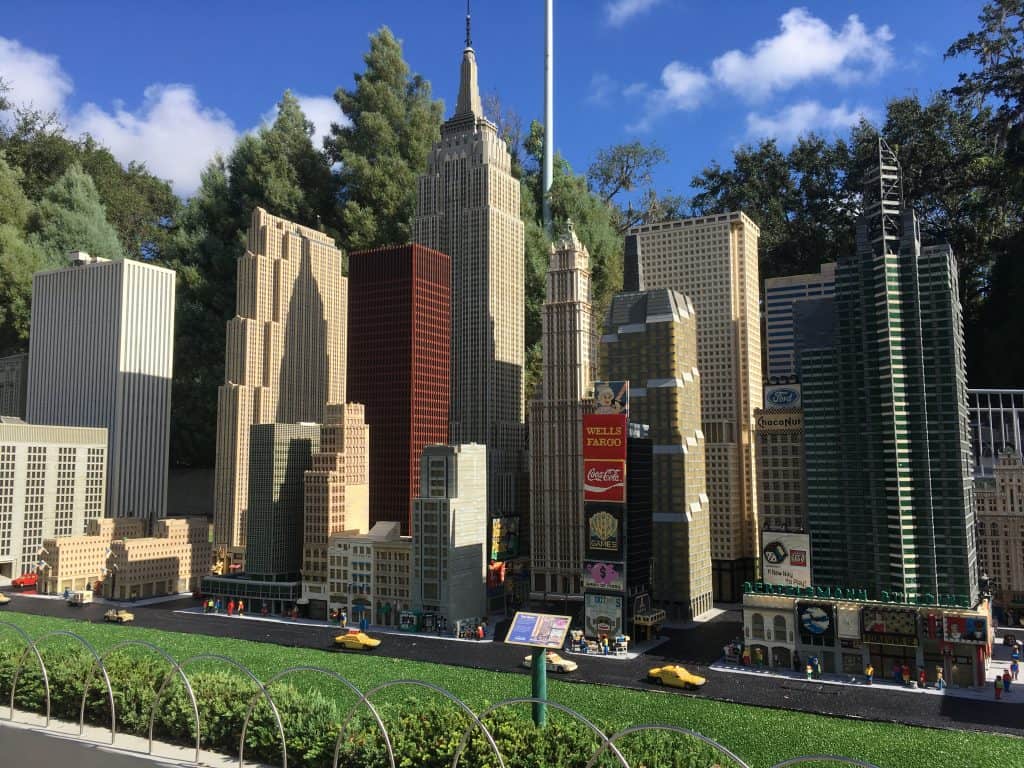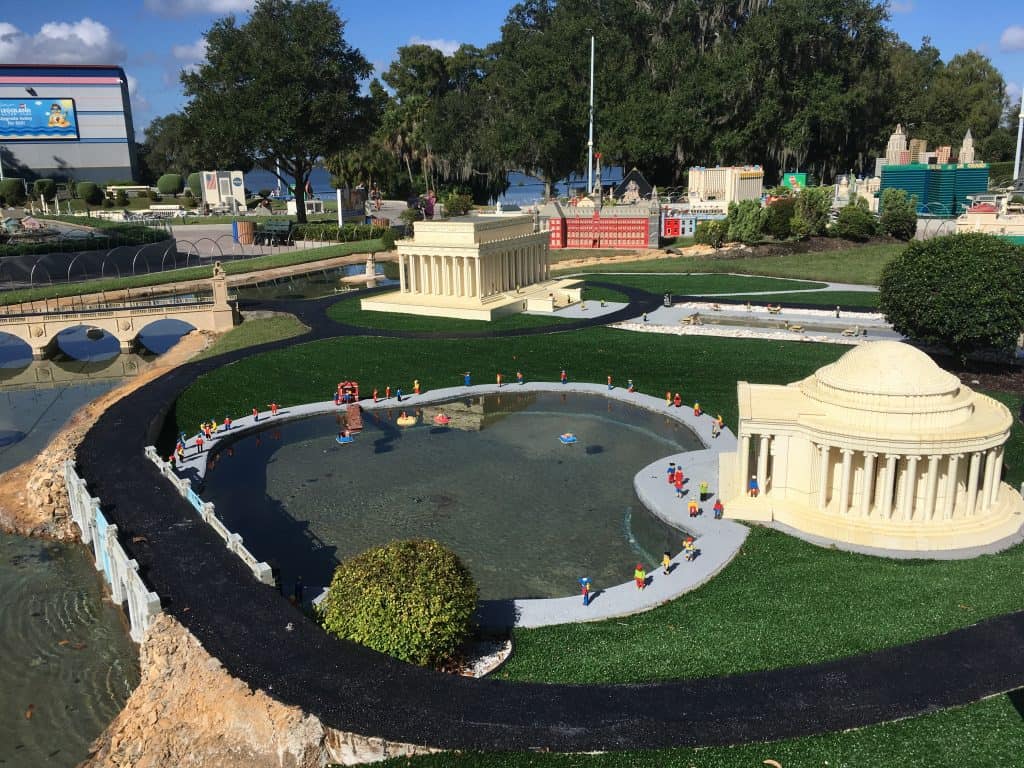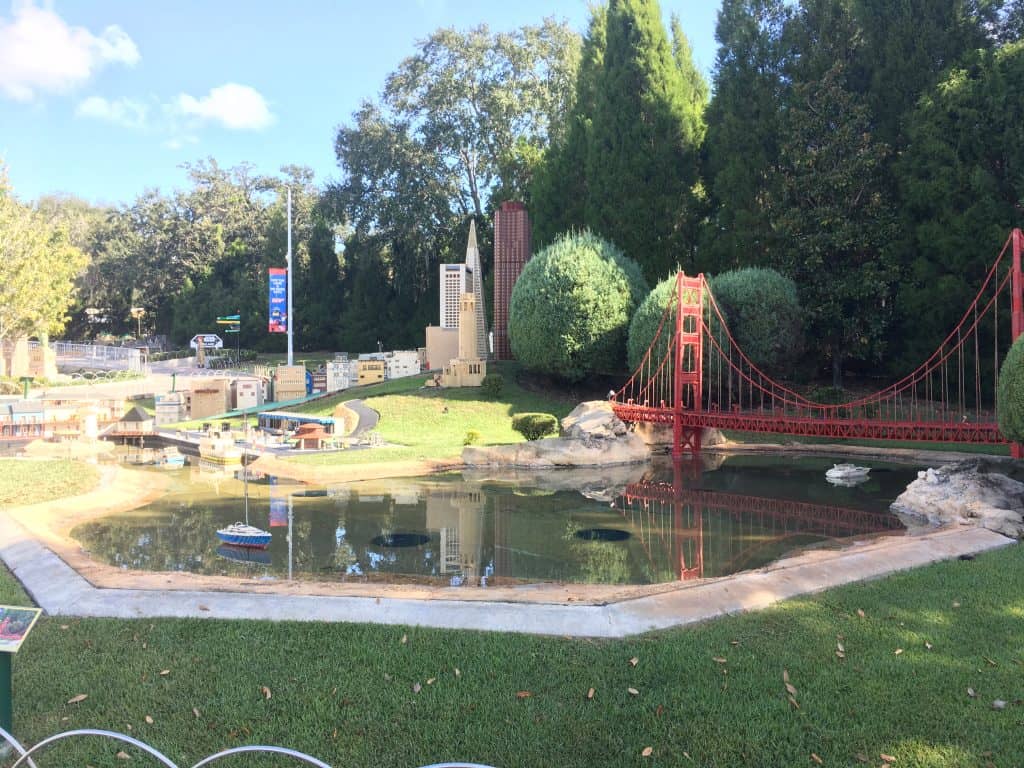 There are currently fourteen sections to Legoland Florida, with some of my favorites being Lego City where you can take a test drive in a LEGO boat or have the kids enroll in LEGO driving school.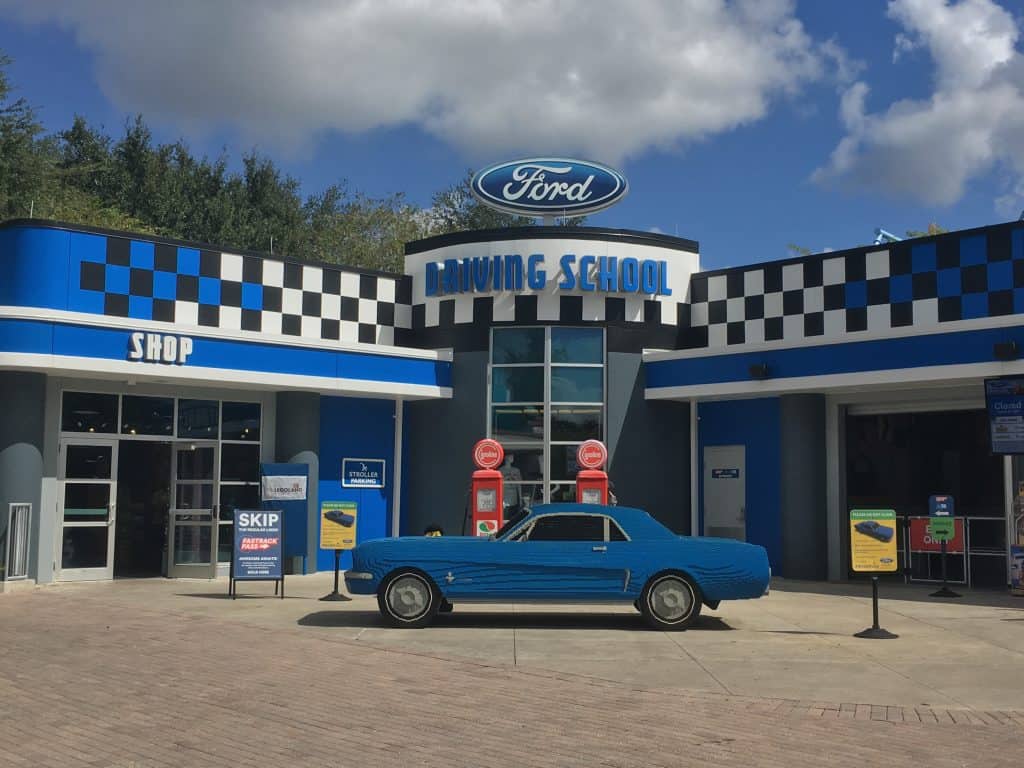 You've also got the Land of Adventure which is adorably themed with LEGO animals and rollercoasters we'll talk about in a minute.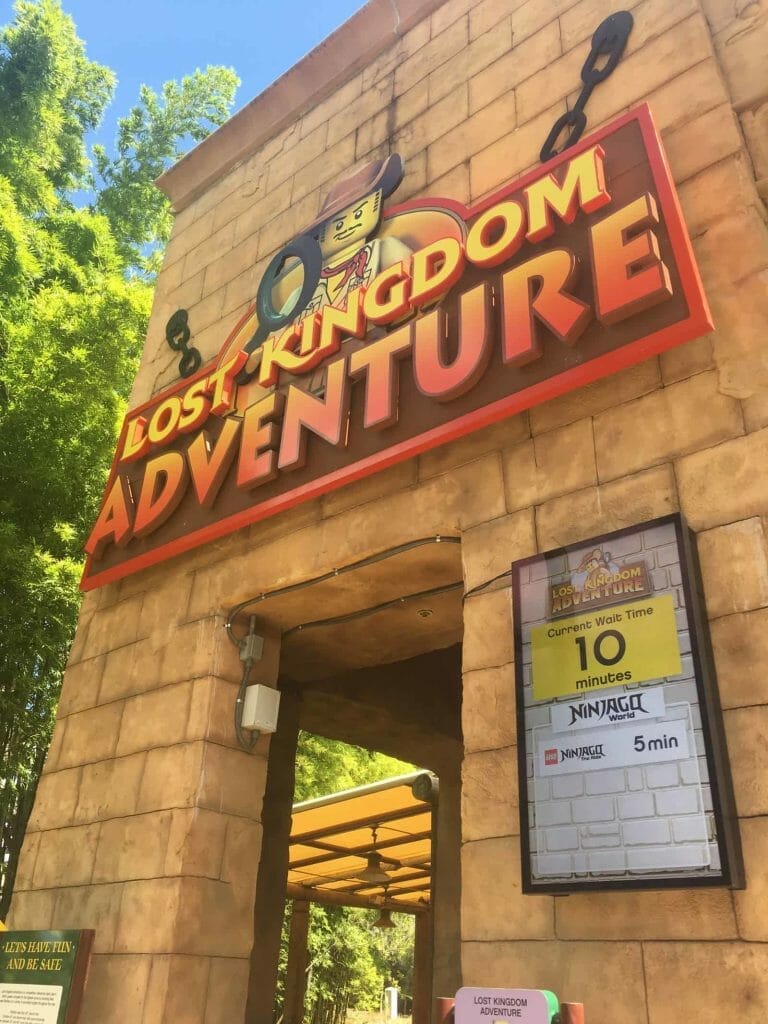 Then there's Heartlake City, which has an interactive water feature and an area themed for young girls to embrace their inner rockstars.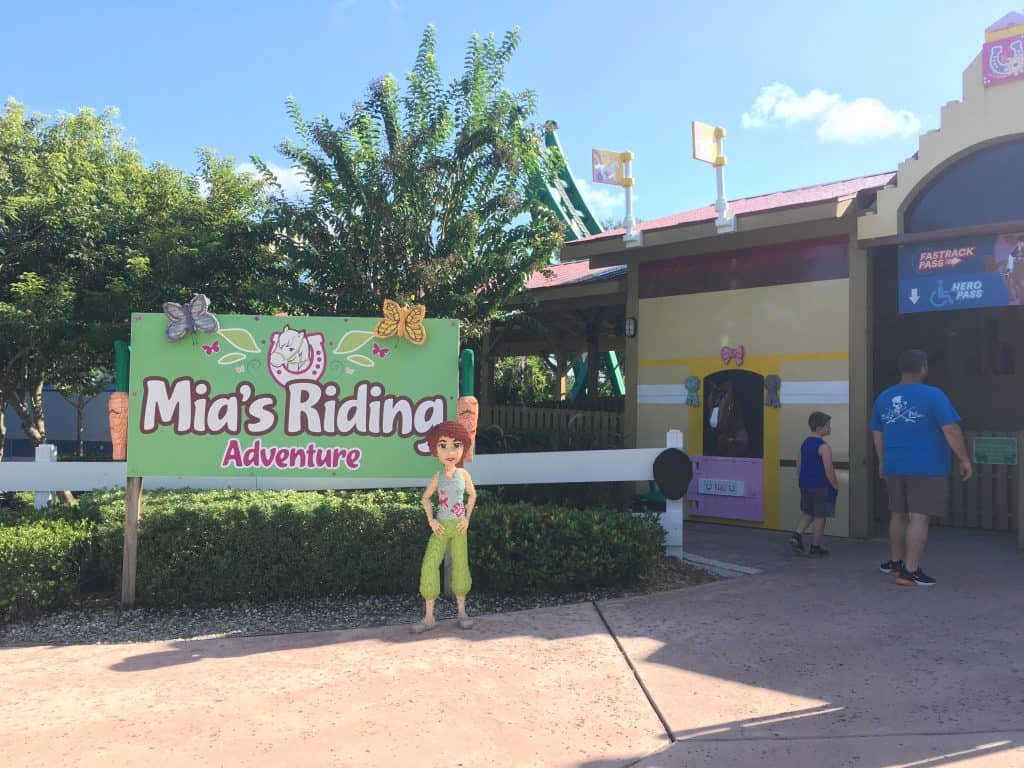 But of all the lands, the newest and best, in my opinion, is LEGO Movie World. If you've seen the LEGO movies, you'll find all of your familiar friends and enemies here to battle it out or work together to save the LEGO world!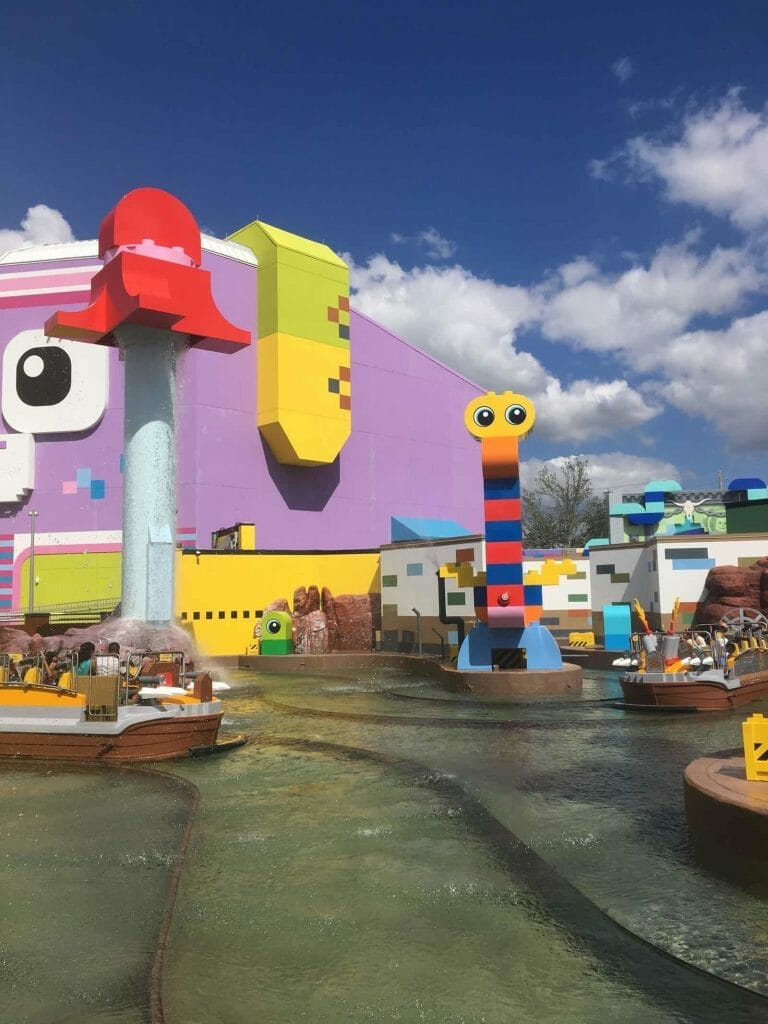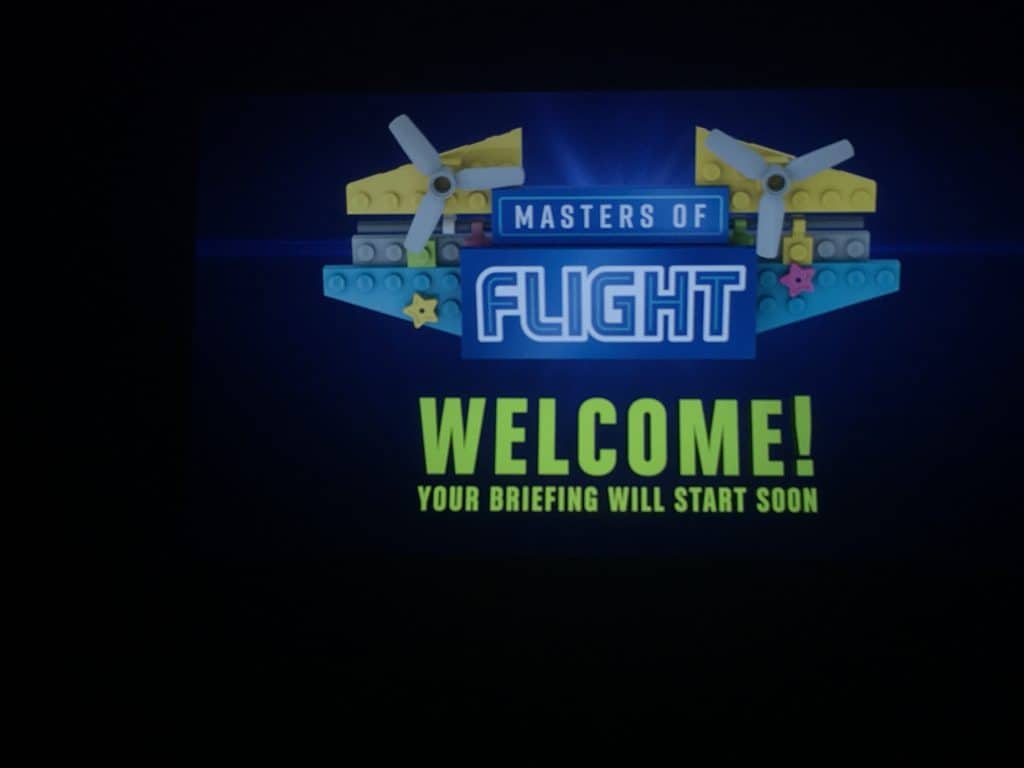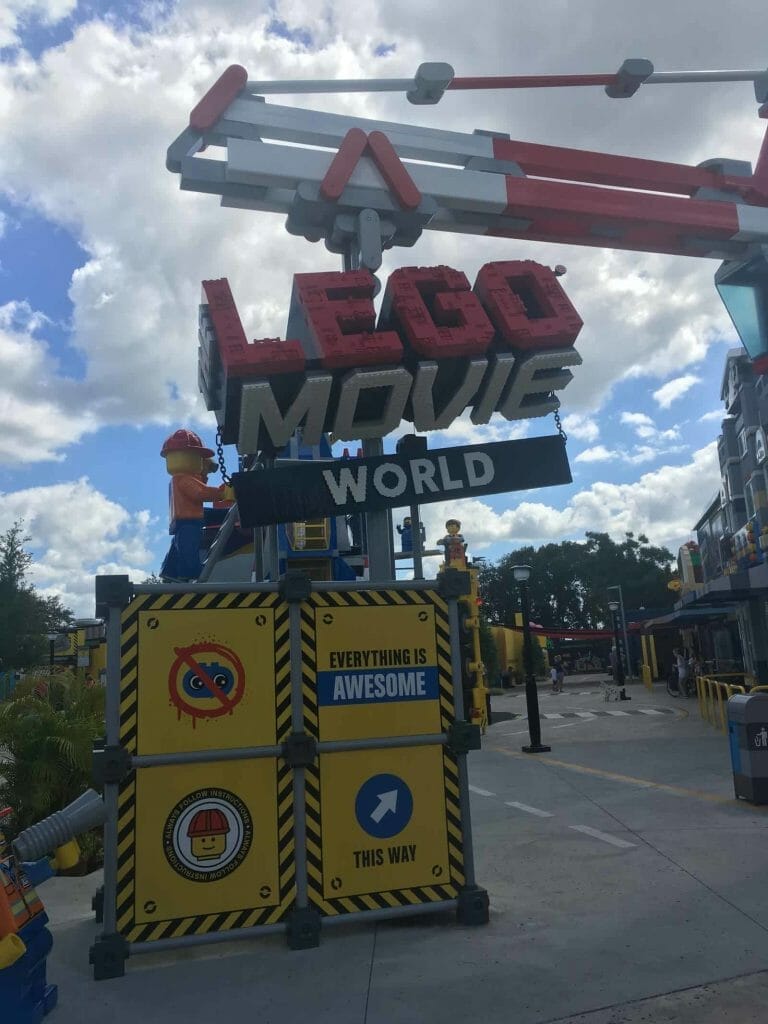 Legoland Orlando Rides
Legoland Florida has three category of rides, as I see it – "toddler" rides that are good for the whole family no matter how old you are, mid-thrill rides that are more amusement park style and accessible to most, and then the thrill ride rollercoasters.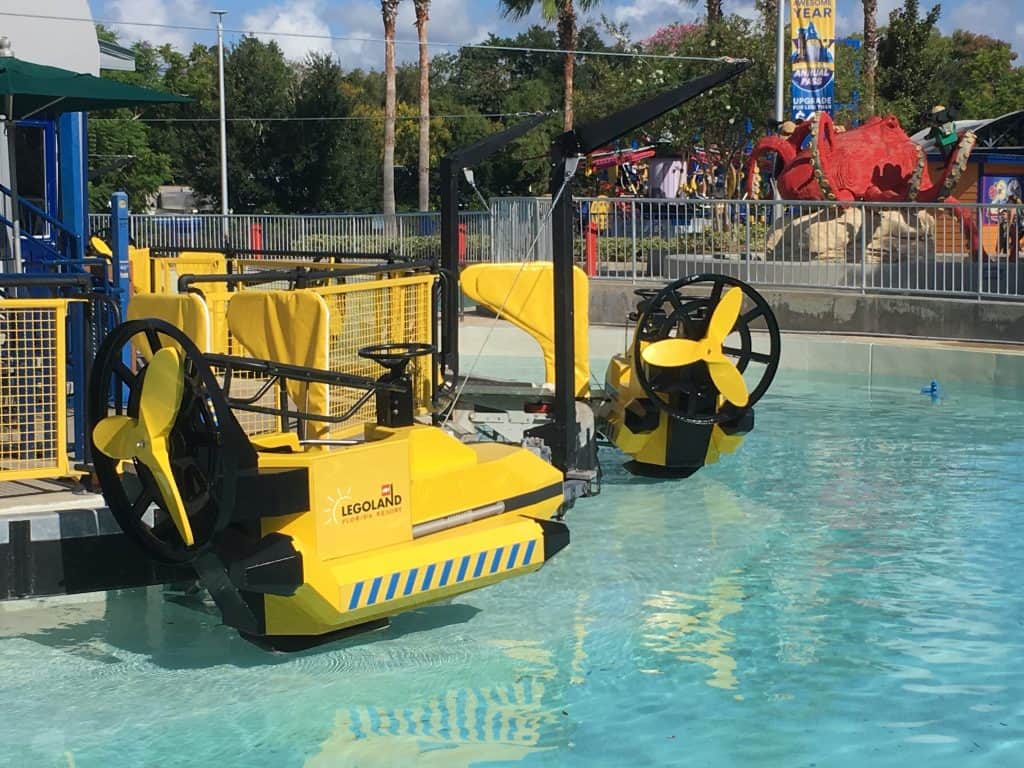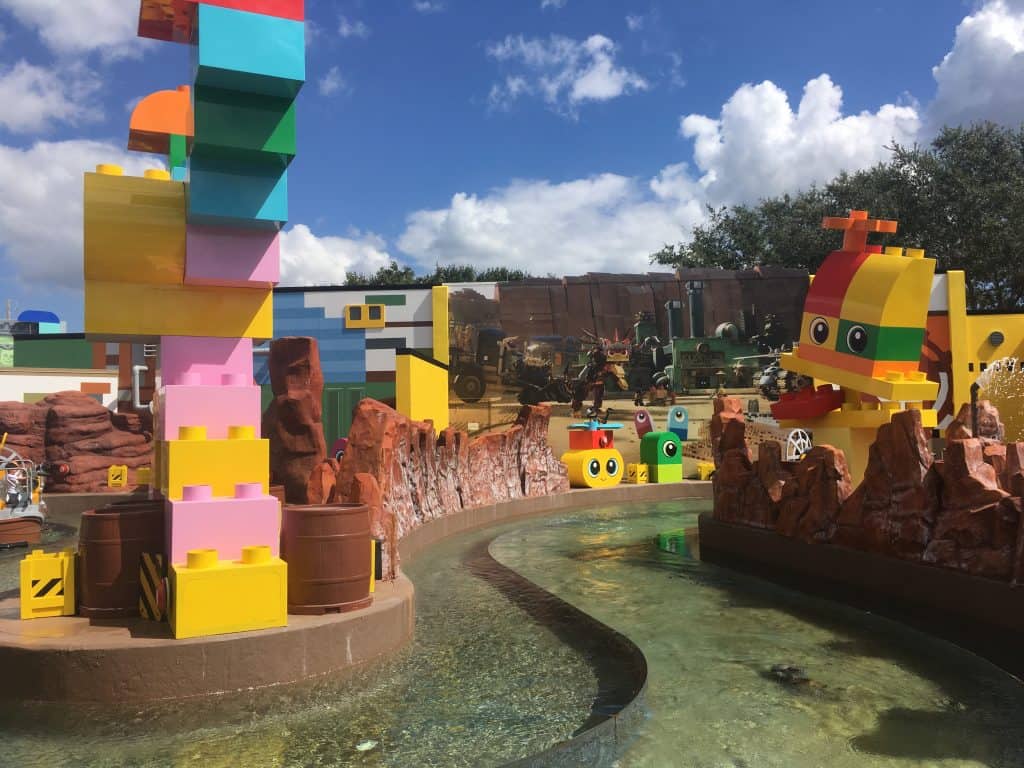 For example, the Ford Jr Driving School and Ford Driving School are fun, but not scary at all and open to most children.
The Boating School and Safari Trek are other "mostly accessible" rides that are just leisurely and entertaining rather than being "thrilling."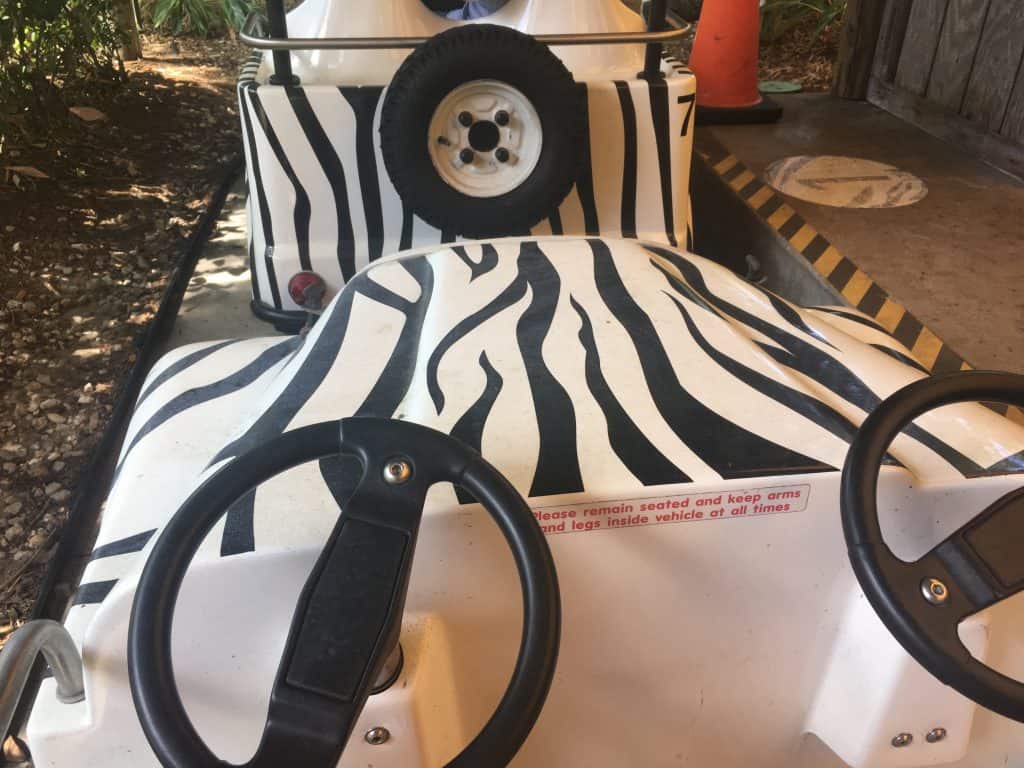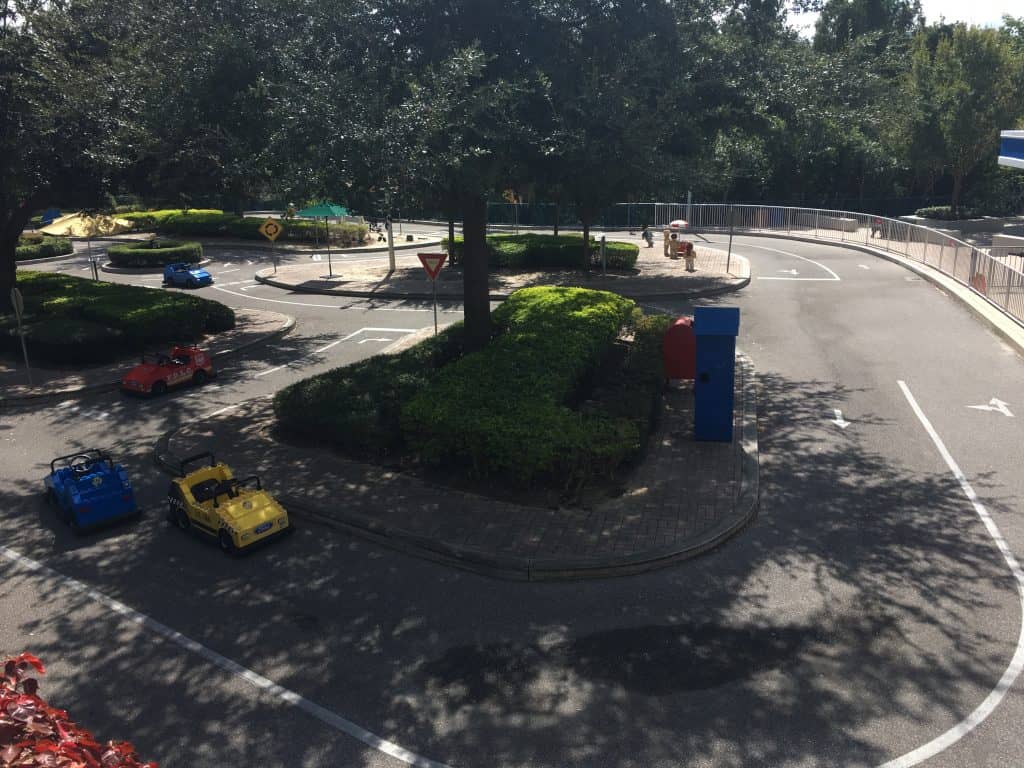 Then you've got rides like Lost Kingdom Adventure where you are whisked around an adventure-themed area to try your aim with blaster guns, which is a bit more "intense."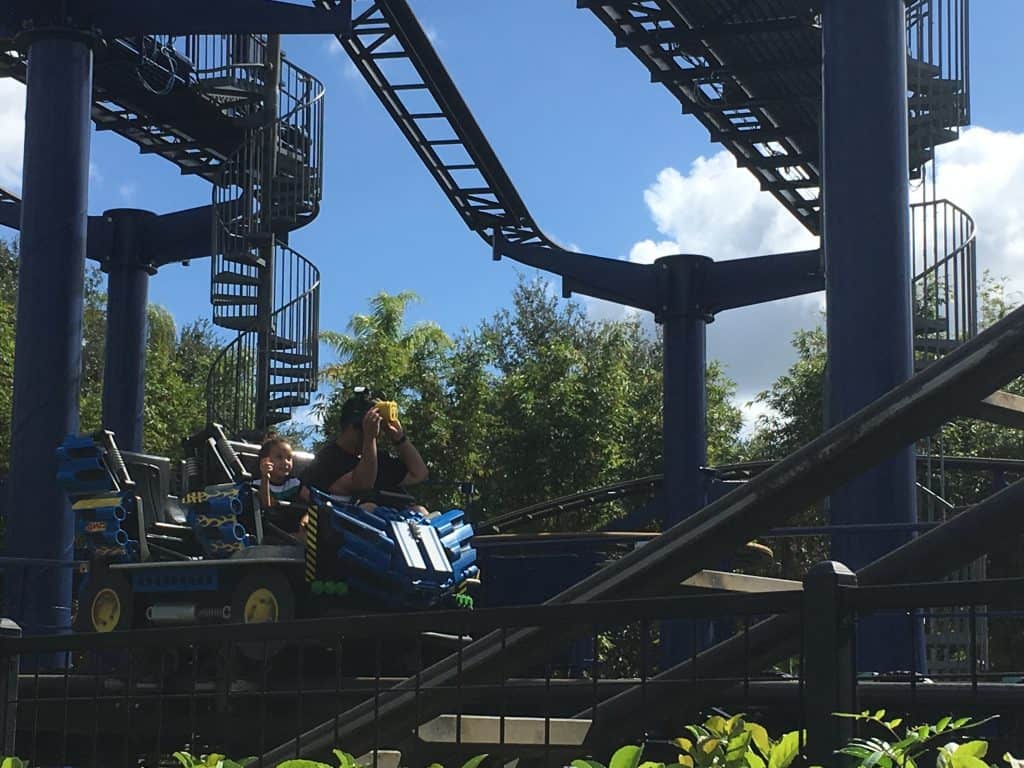 Other rides like this are the the Masters of Flight (an indoor simulator) and the Battle of Bricksburg which is a super fun ride that includes water cannons.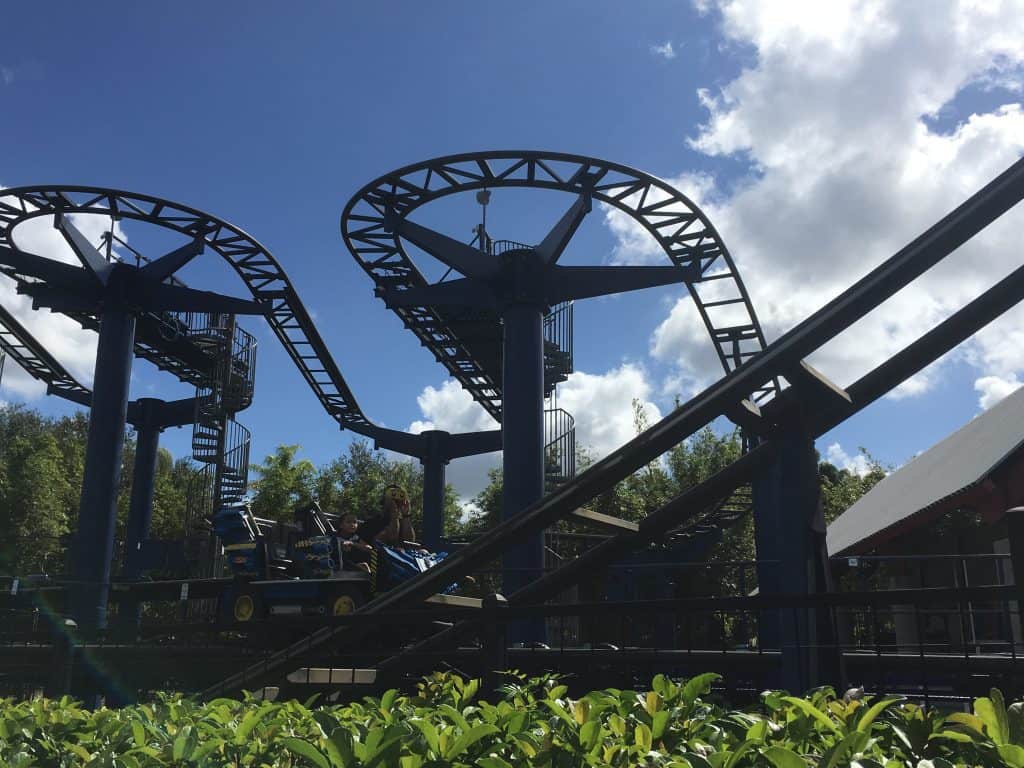 Then, you've got the steel and wooden coasters like the Dragon, Flying School, and Coastersaurus which are far more intense.
Legoland Orlando Water Park
If you have water park fans in your family, it's worth adding on the Legoland Water Park Florida ticket option in the summer months.
The Legoland water park is small enough that you can keep track of your kids much easier than a full-scale water park, and it's a great way to spend your second day at Legoland if you've traveled far and want to get the most out of it.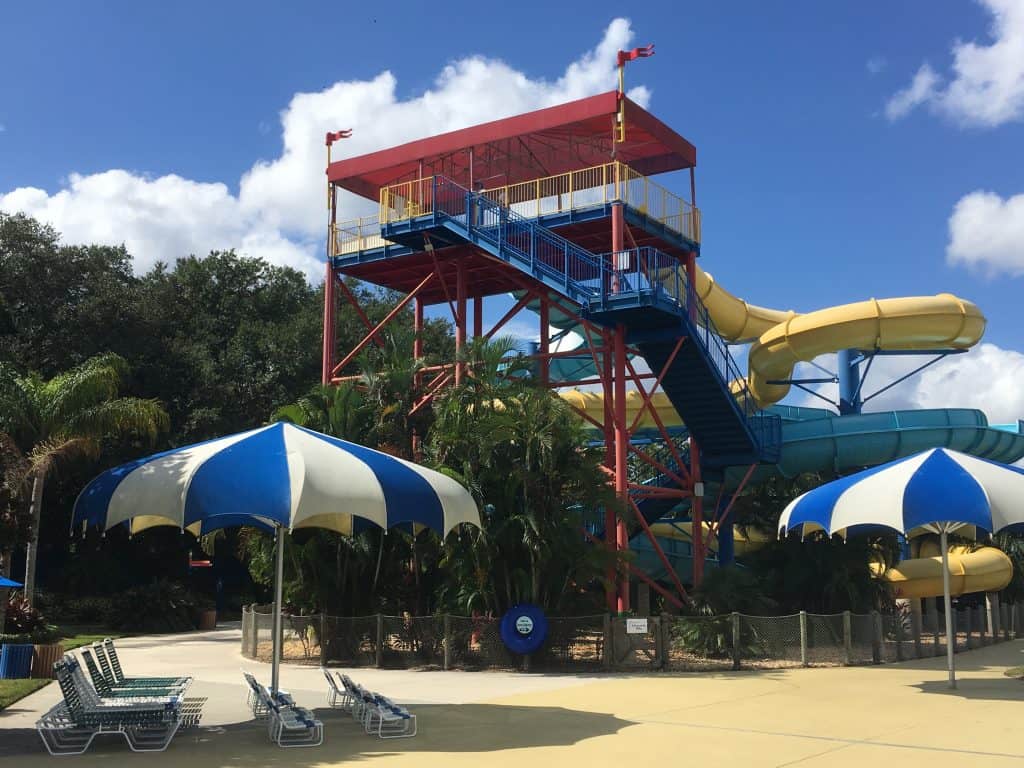 In addition to full sized slides and a wave pool, you'll find dedicated toddler-friendly play areas where they can splash around with giant legos, as well as some adorable shallow places to play in the wave pool complete with LEGO palm trees.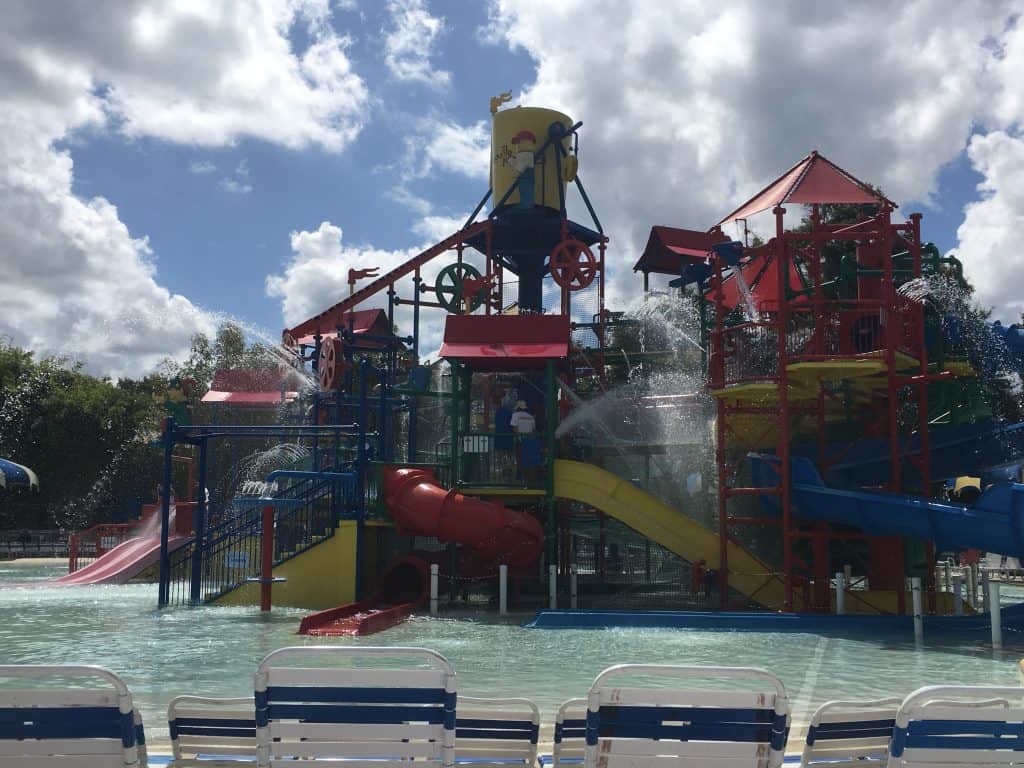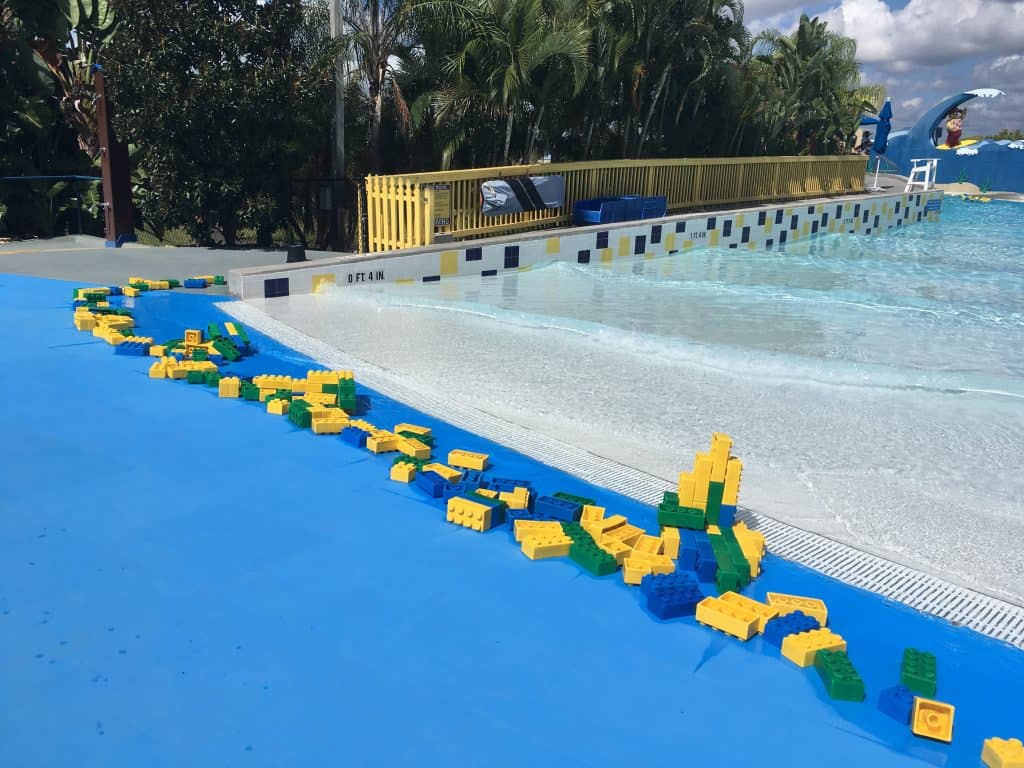 You can also find plenty of seating areas with umbrellas to sit back and relax, as well as lifeguards manning the main attractions.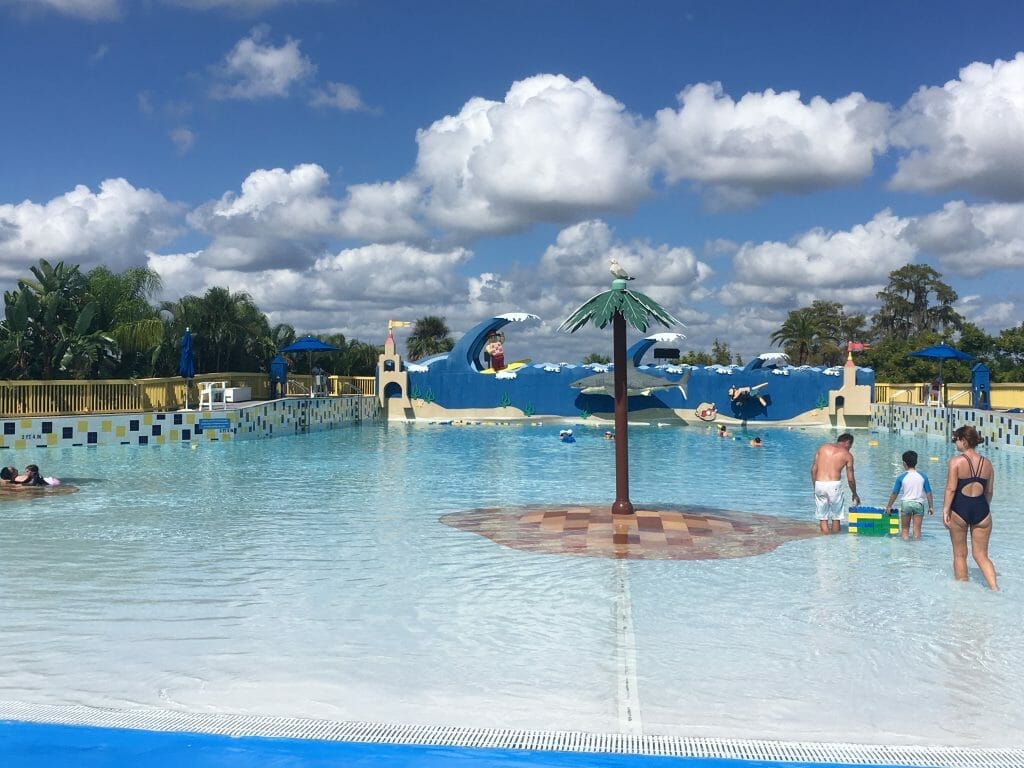 This is an addition to Legoland Florida, not a full-sized water park in and of itself, but on a hot Florida day (which is most of them, let's be honest), you would be crazy to not pack your swimsuits to be able to enjoy the water park.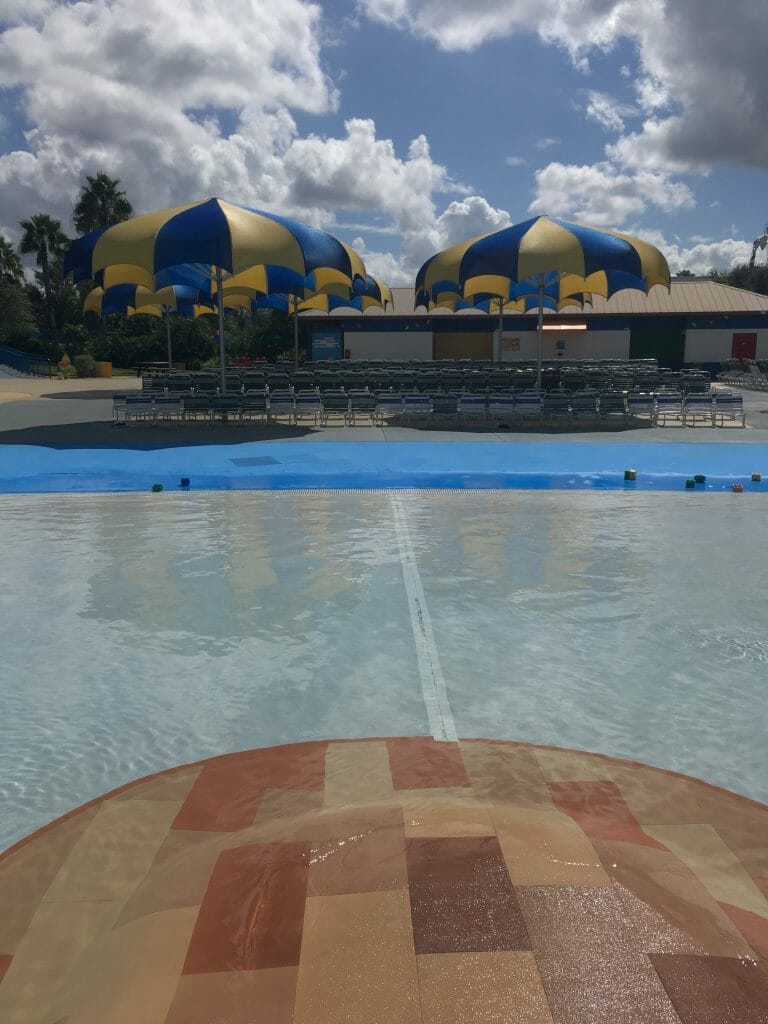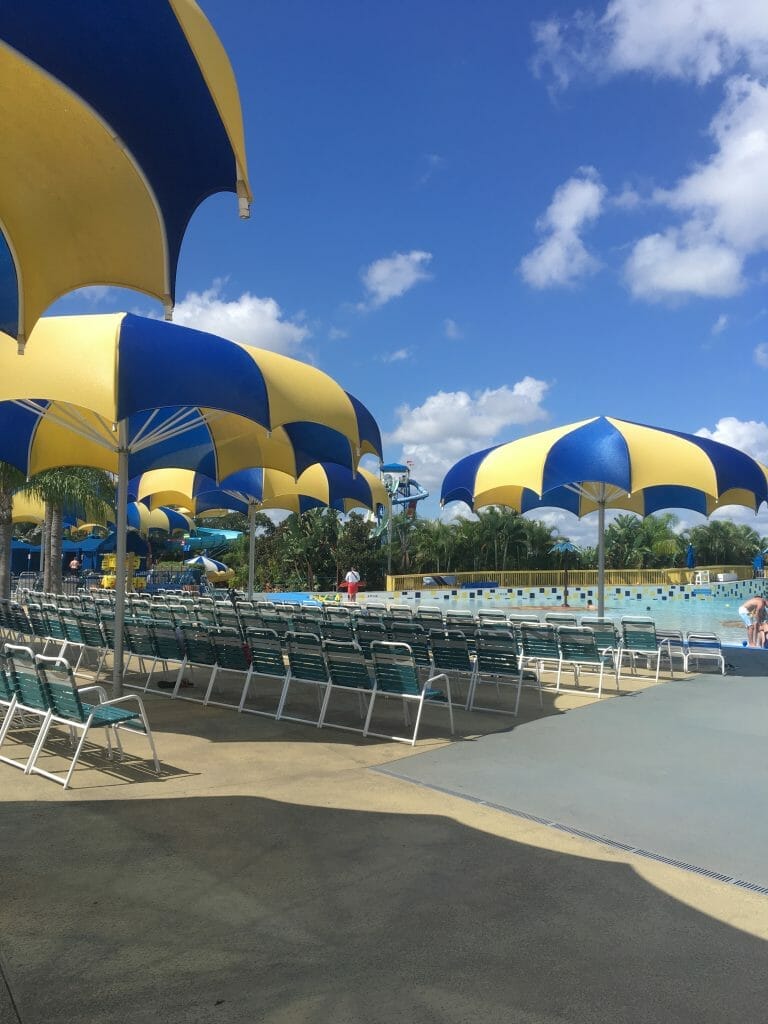 Legoland Orlando Food Options
Legoland Park Florida has quite a few options for in-park dining, including burgers, pizza, sandwiches, novelty carts selling ice cream and popcorn and more.
The best way to do Legoland is to plan to eat here for lunch and then either eat breakfast at the LEGOLand Hotel if you're staying there or off-site, and then plan to grab something for dinner while you're leaving the park for maximum park time.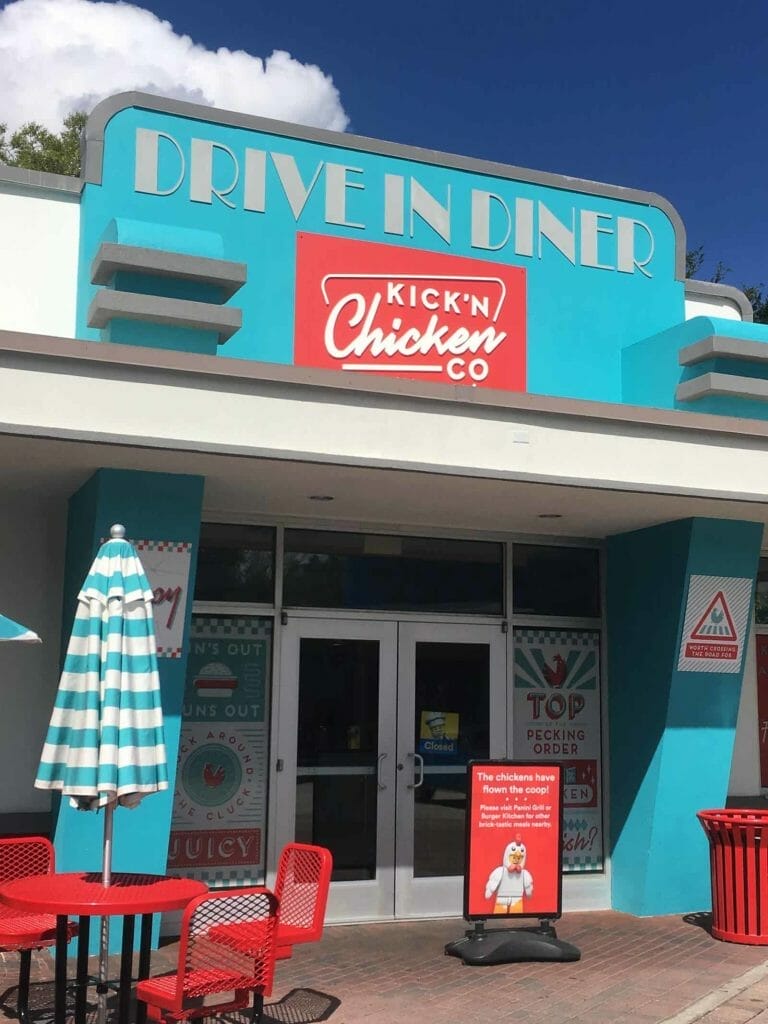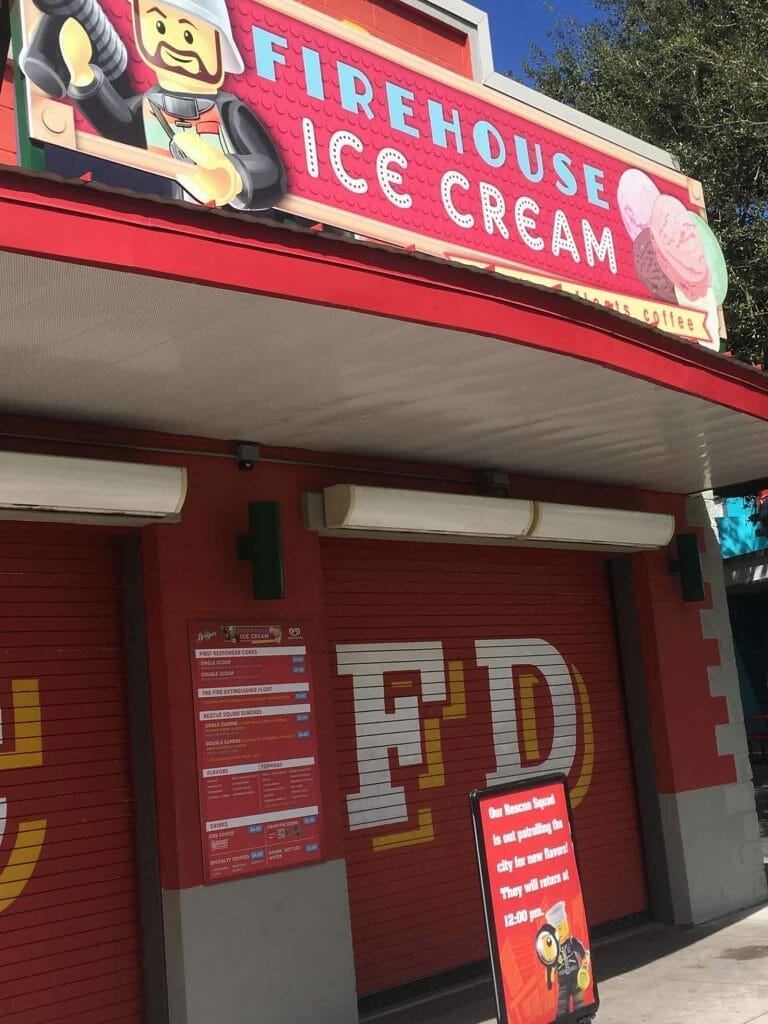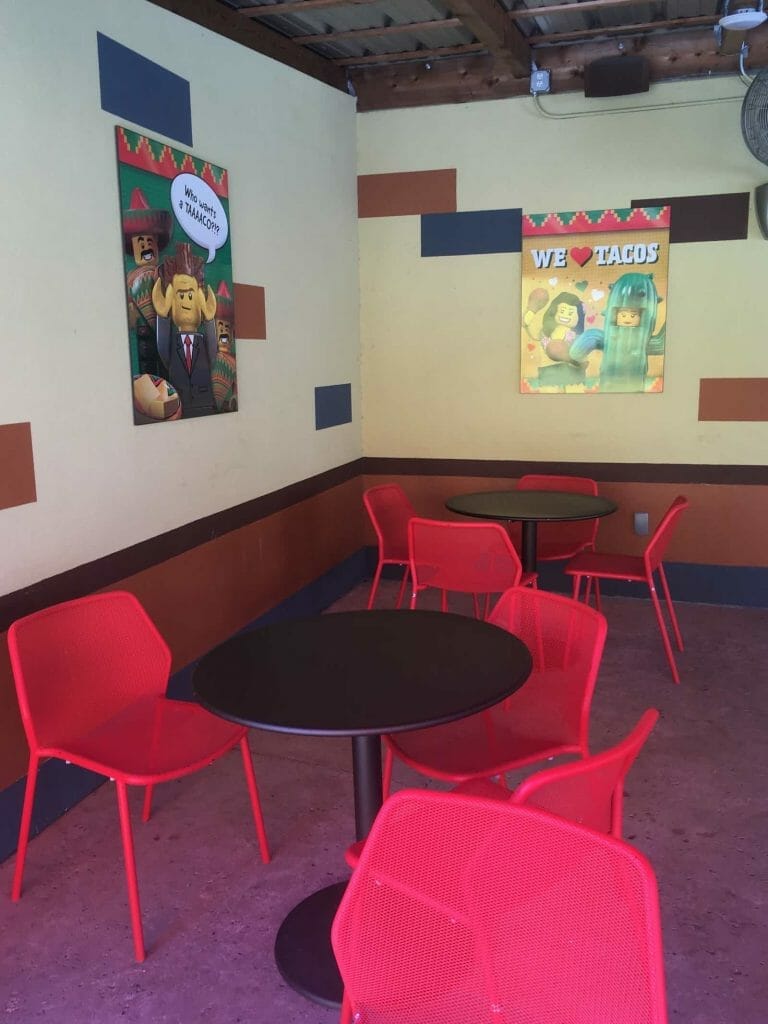 Legoland Orlando for Adults
Legoland amusement park in Florida is aimed at families with kids ages 2 to 12, but I'm going to put it out there and say that if you are in the area and are just a party of adults who love LEGOs, you'll enjoy yourself at LEGOLand.
There is no rule saying you need to have a child to enter the park, and adults can also enjoy the rollercoasters and rides just as much as the kids.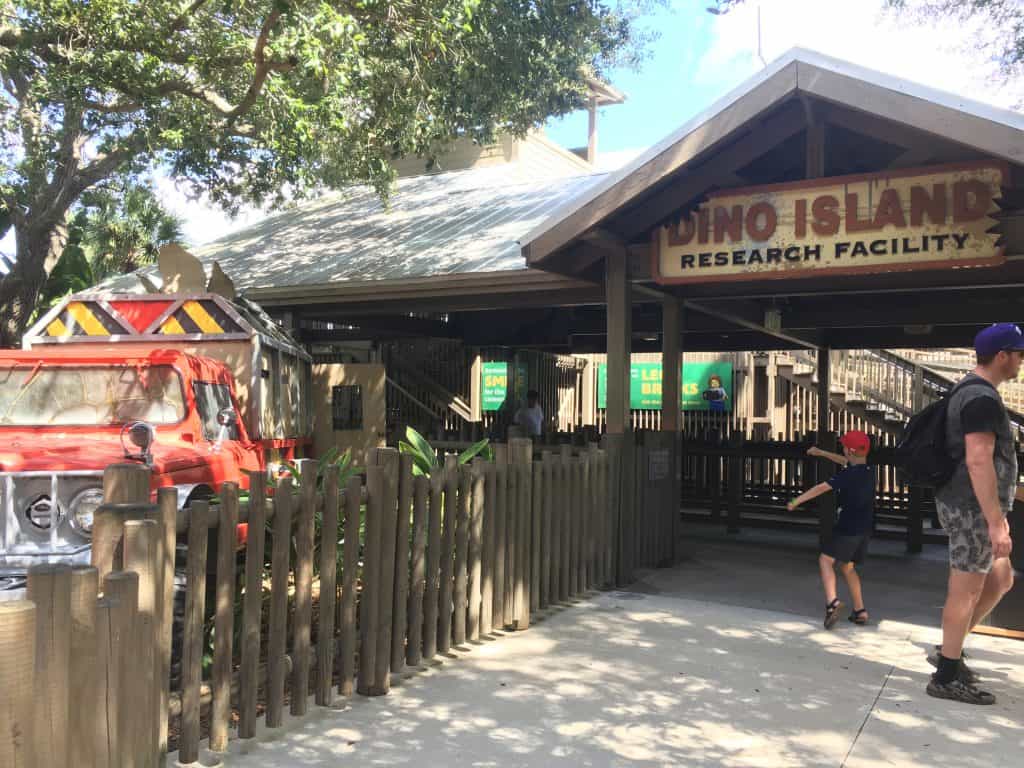 There are some areas, of course, that are geared specifically for younger kids like DUPLO valley, and I don't expect adults to hop in these rides and wind your way around the tiny railroad track (though we definitely did).
But on the whole, a couple's day out at LEGOLand can be a nice way to laugh together and enjoy the cute theming.
When LEGOLand Florida was built, they also kept a really peaceful part of Cypress Gardens intact, including a giant banyon tree.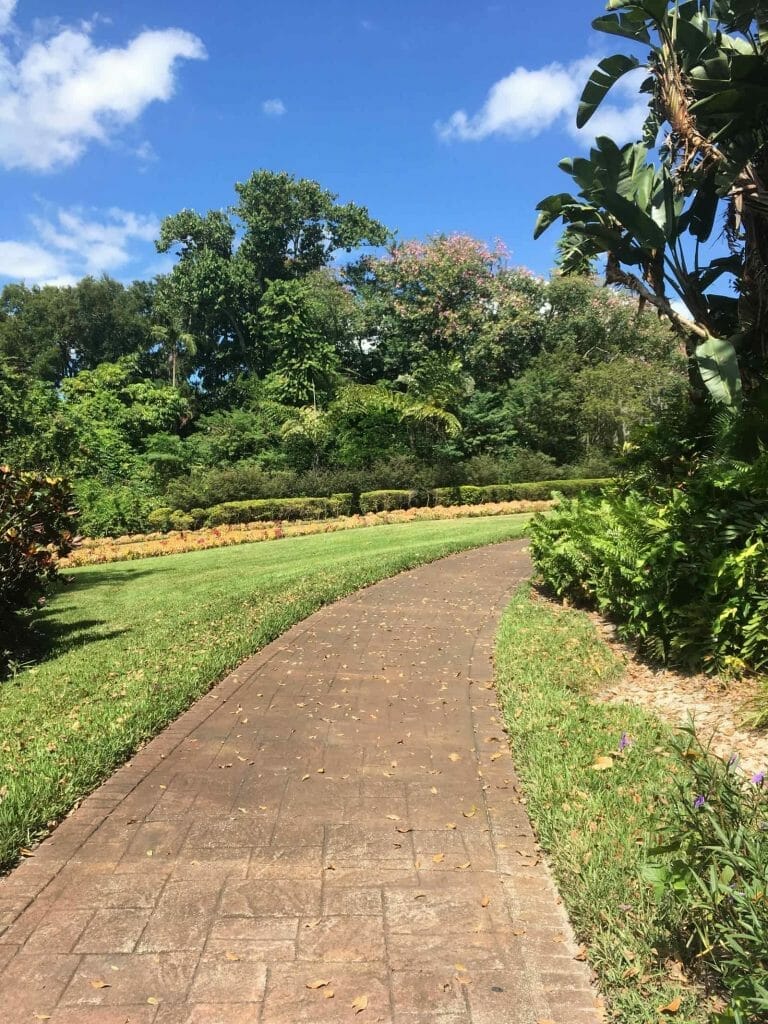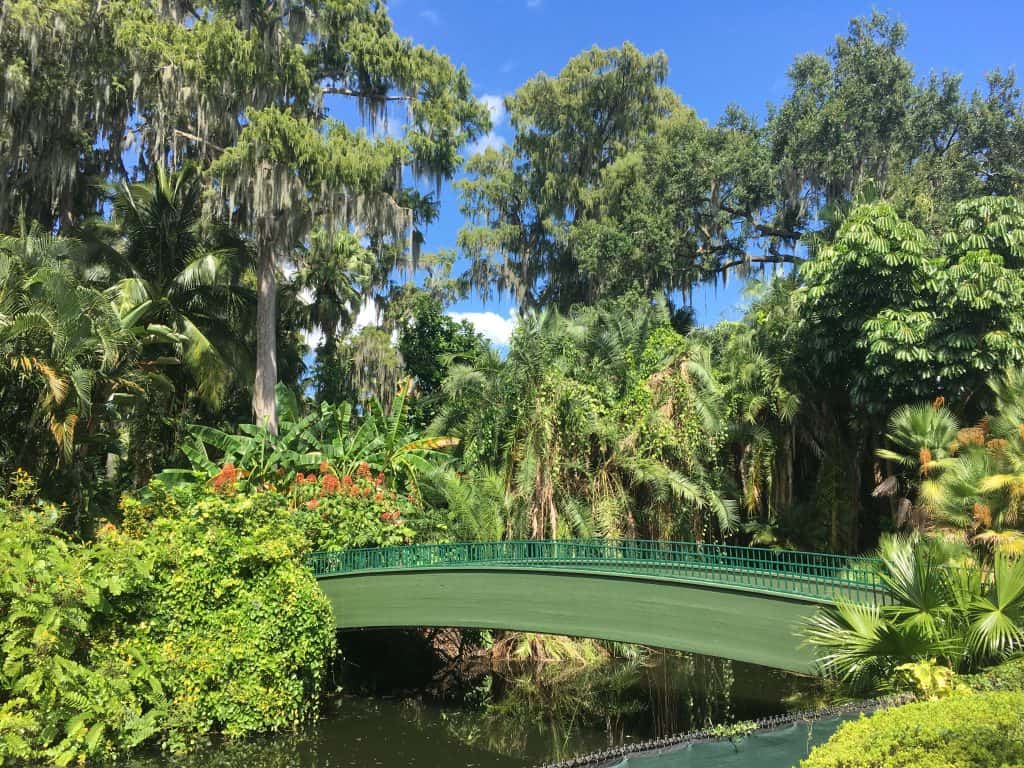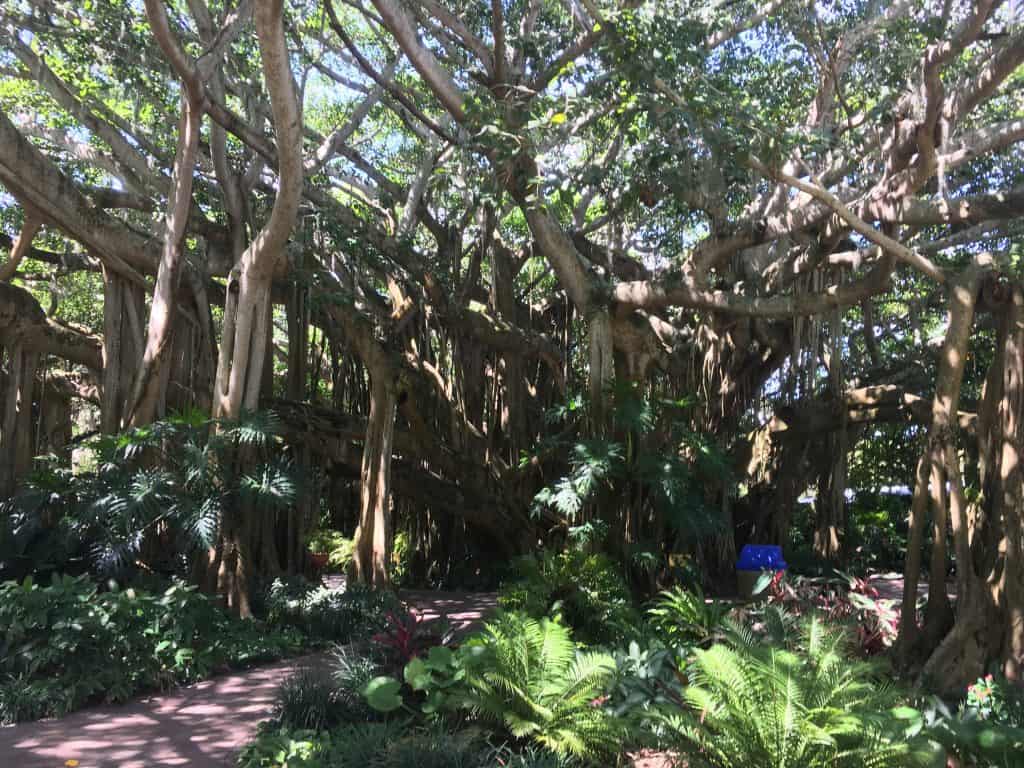 There is a ton of space to wander around and enjoy a nice relaxing stroll through this area, including lots of shade under the banyon tree, and this beauty is surely left here for the adults to enjoy, as it's lost on the kids who just want to be running around!
How to Get to Legoland Orlando from Disney World
There is no dedicated shuttle to take you from your hotel at Disney World or Universal to Legoland Florida, but you have a few options.
Firstly, you could rent a car through Discover Cars and drive yourself.
It's about an hour drive, and this is what many families do to make their way around Central Florida.
Whether you're trying to get from Disney to Legoland Florida or Disney to Universal, public transportation is not really an option in Florida and driving is the best way to get around.
You could also take an Uber, or prebook a car through the Legoland Florida preferred car company, Town Car Now.
How to Get to Legoland Orlando from Orlando International Airport
It's the same situation getting from Orlando International Airport to Legoland Florida.
There is not a shuttle, but you can book yourself a prebooked transfer here or you can rent a car using Discover Cars and drive yourself.
The drive from Orlando International Airport is longer than from Disney, about an hour and 15 minutes.
Get the All-American Travel Secrets!
Don't miss out on America's hidden gems!