Historic trail walking. Early signs of America's conservationist history. Gorgeous green mountains.
How many national parks are in Vermont?
If you're wondering about Vermont National Parks, you should know that this small state has plenty of acres to explore.
Vermont takes great pride in its national parks and has a good mix of natural scenery and American history.
In fact, the beautiful natural areas in Vermont have naturally lent themselves to being a part of America's conservation movements to preserve the land that Mother Nature has blessed the state and country with, and you'll find that appreciation for the outdoors echoed as you explore.
Take on the Appalachian Trail and the 150+ miles that go through Vermont, or take a day trip to a colonial farm where you can meet some friendly animals or appreciate American art featuring other national parks.
For each Vermont national park area, we'll cover the most popular things to do there, specific tips about visiting, and more about the best national parks in Vermont.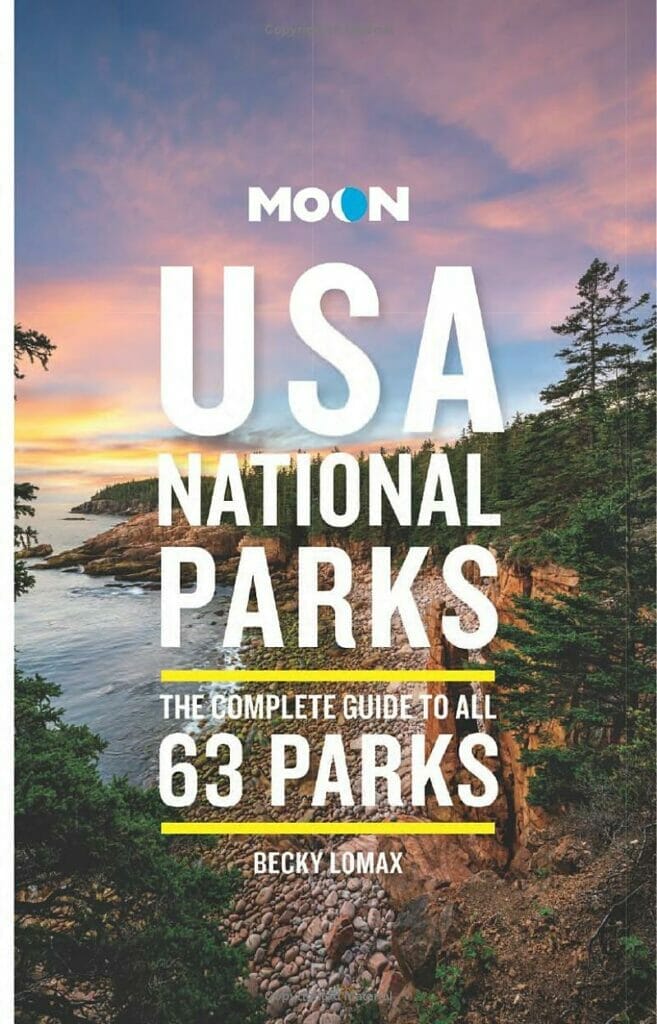 📚Our favorite national parks guide: this one from Amazon!
It's got a complete guide to all national parks and small enough to carry along with you.
What to Bring to National Parks in Vermont
As you'll see, not all of the properties associated with the NPS are the same, but many of them do include outdoor components, if not the entire thing!
Here are just a few essentials that you might not have thought of when it comes to taking a trip like this.
National Park in Vermont: Vermont National Parks List
The main, fully recognized national Park in Vermont is known as the Marsh-Billings-Rockefeller park.
1. Marsh-Billings-Rockefeller
This national park is dedicated to the work of early conservationists in US history.
Marsh refers to G.P Marsh, an early conservationist who made it his mission to help conserve as much of America's natural area as possible.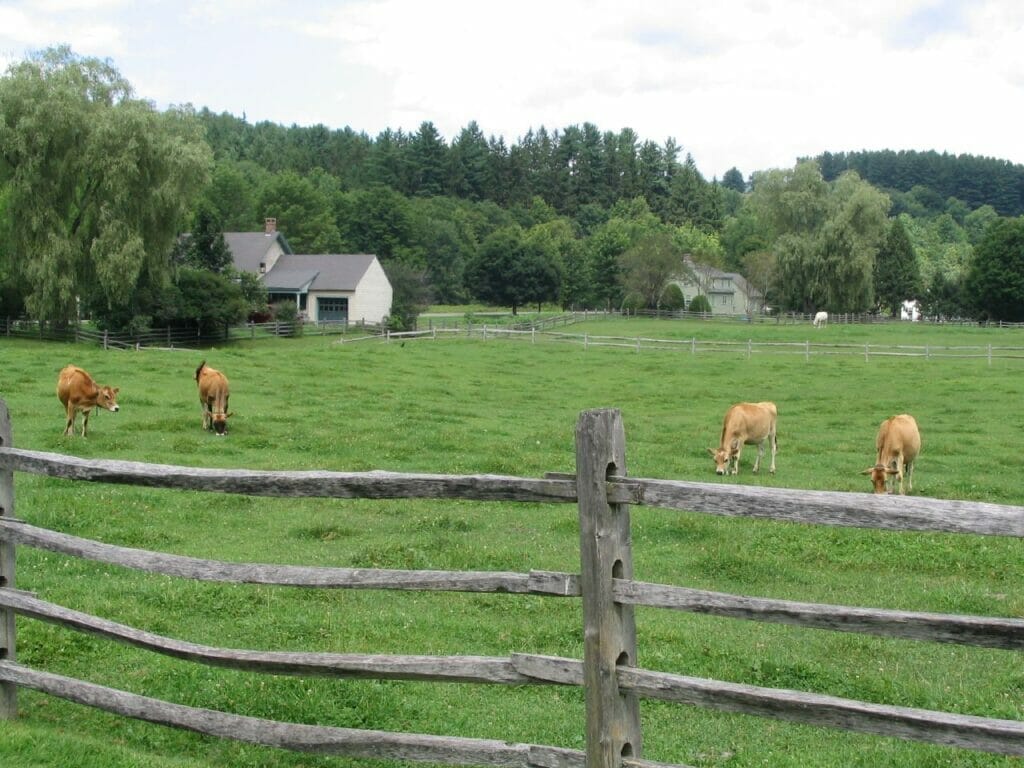 The mansion itself dates back to around 1805, and you can explore inside to see famous art such as Albert Bierstadt's painting of Yellowstone, as well as historical maps and architecture.
If you've got your walking shoes on (and you should), stroll around the gardens and the hiking trails through the forest.
It will soon become clear that this property was originally owned by people who wanted to do their best to live with the land, rather than destroy it, as everything from the flowers to the trees bloom in abundance, carefully categorized and noted down on plaques as to their type and age.
Head there in the Fall for some of the most spectacular fall foliage you've ever seen, or embrace the warm summer days with sunscreen and a hat.
Insider Tips:
Entrance is completely free

Across the street is the Billings Farm and Museum, preserving the history of dairy!

The trails are dog-friendly if you're hoping to take your furry friend for a walk with you
Address: 54 Elm St, Woodstock, VT 05091, United States
National Historic Trails in Vermont
While not considered national parks, these national trails are great for exploring and discovering the Vermont landscapes.
2. Appalachian Trail
At over 2,000 miles and spanning the East Coast, the Appalachian Trail is one of the most popular hiking trails in all of America.
Whether you're attempting to "thru hike" (hike the entire trail continuously) or you just want to visit some of the trail that stretches through Vermont, you'll be blessed with gorgeous views of the forest landscapes.
Vermont's nickname is the "Green Mountain State," and there's no better way to explore those green mountains than the Appalachian Trail.
The best part of the trail for less experienced hikers is in the east of the state, where you'll find about 45 mile of trail at a lower elevation with great foliage.
Try to avoid the trail during mud season, which is in April and May. The summer is the best time!
Website: https://appalachiantrail.org/explore/explore-by-state/vermont/
3. North County Scenic Trail
Want to experience the longest trail in the US that's part of the National Trail network?
The North County Scenic Trail runs from North Dakota to Vermont, ending up in Vermont (or beginning, depending on where you start!) and is a great chance to experience incredible forests, parklands, and views.
The portion of the trail that is in Vermont is actually an on-road portion, leading to the walking portion of the trail that starts in New York.
Start on the journey on the scenic road near the Middlebury College Snobowl and enjoy your trip!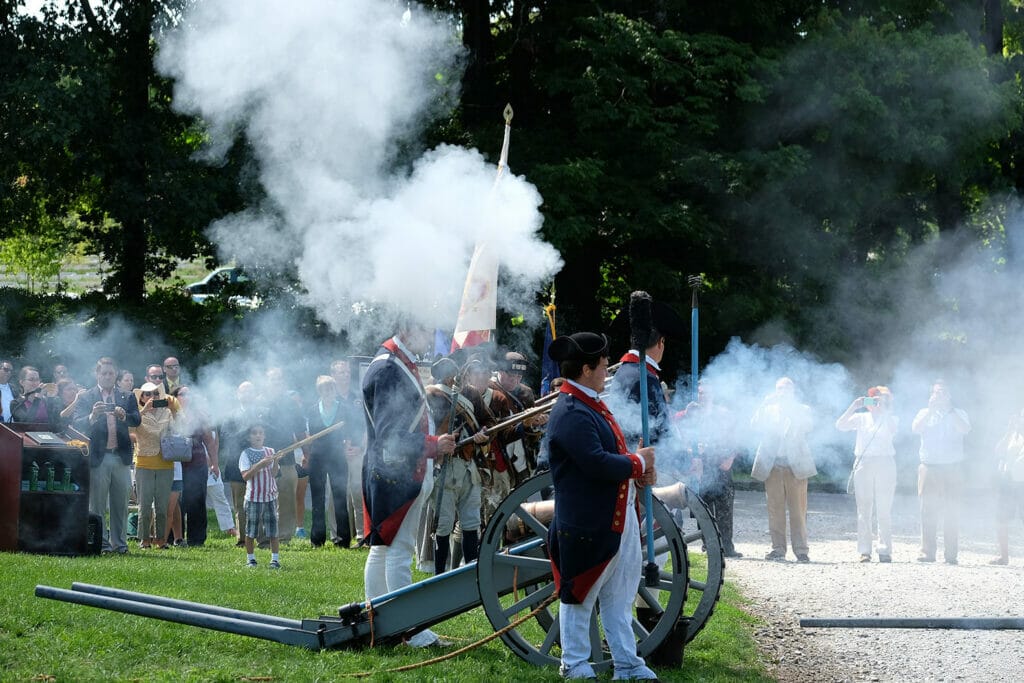 Website: https://northcountrytrail.org/
Hey! Want to learn more about national parks in other states? Check out our other guides!
Get the All-American Travel Secrets!
Don't miss out on America's hidden gems!