Memorials to the heroes of the American Revolution. Boyhood cabins of a treasured American president. Miles of dunes and pristine beaches on beautiful lakes.
How many national parks are in Indiana?
Indiana has 4 national park affiliated sites in total, including one which is on the list of actual US National Parks (think like Yellowstone or the Badlands).
If it's fresh air you're after, head to the Indiana Dunes where you can spend all day relaxing on the beaches or explore the fascinating forests that provide a respite from the sun in the summer.
History buffs will fall in love with the Lincoln Boyhood site, where you can see an exact replica of Lincoln's cabin to see how he would have lived, as well as another of Indiana's historic sites: George Rogers Clark Memorial which has a fascinating story about the American Revolution.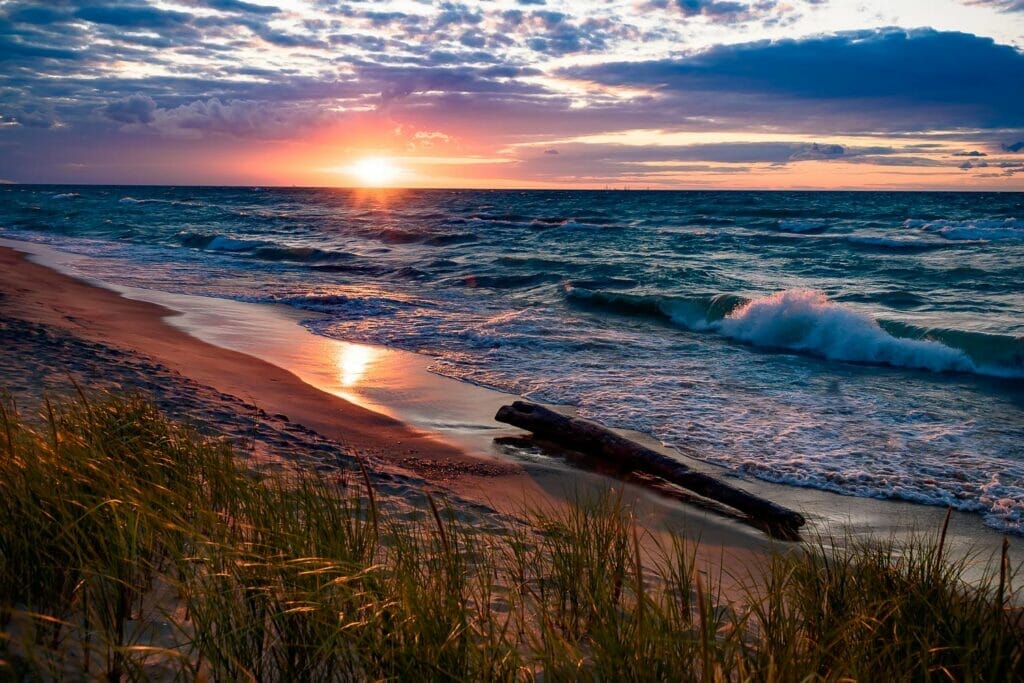 If you're wanting to follow in the footsteps of the early Westward expansion, the Lewis & Clark historic trail also runs through Indiana and you can see where Lewis & Clark met about their intrepid journey and starting recruiting others to help!
For each Indiana national park area, we'll cover the most popular things to do there, specific tips about visiting, and more about the best national parks in Indiana.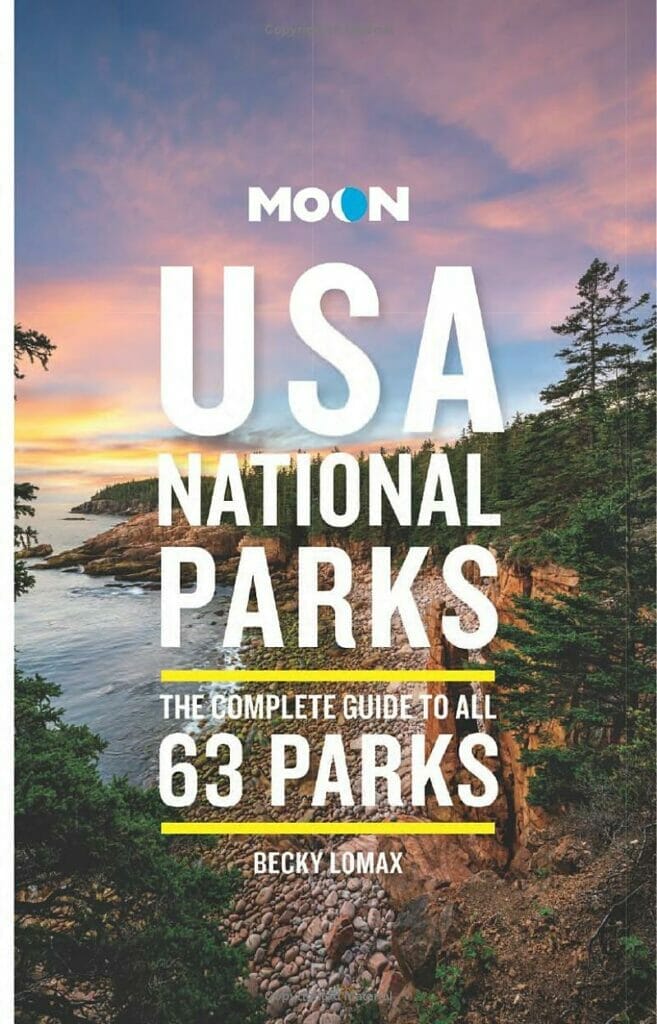 📚Our favorite national parks guide: this one from Amazon!
It's got a complete guide to all national parks and small enough to carry along with you.
What to Bring to National Parks in Indiana
As you'll see, not all of the properties associated with the NPS are the same, but many of them do include outdoor components, if not the entire thing!
Here are just a few essentials that you might not have thought of when it comes to taking a trip like this.
National Parks in Indiana: Indiana National Parks List
Indiana has a National Historical Park, George Rogers Clark, and a National Park, Indiana Dunes.
1. Indiana Dunes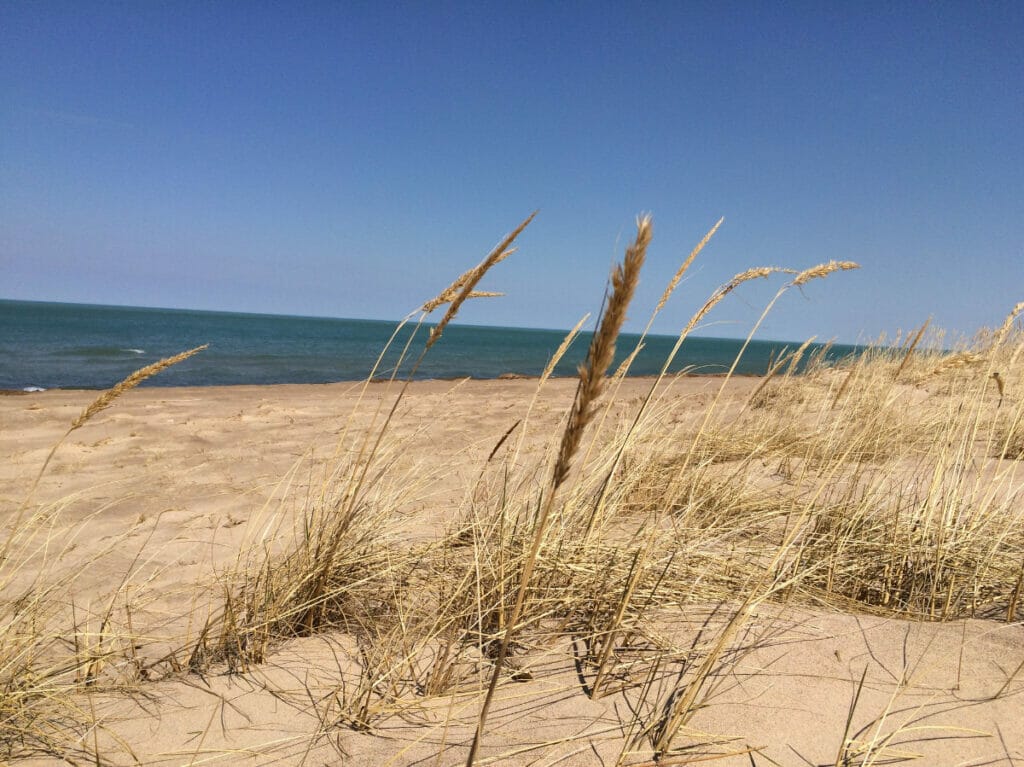 Officially designated as a national park in 2019, the Indiana Dunes is a huge mass of biomes, from woods to swamps to beaches.
It's an outdoor adventurers paradise where you can go hiking alongside gorgeous trails, check out stunning views of Chicago, or spend your days with your toes firmly in the sand.
Look for beach glass on the empty beaches, enjoy a stunning winter wonderland when snow fills the area in the winter and the lake freezes over, or try the "3 Dune" challenge that begins by the nature center.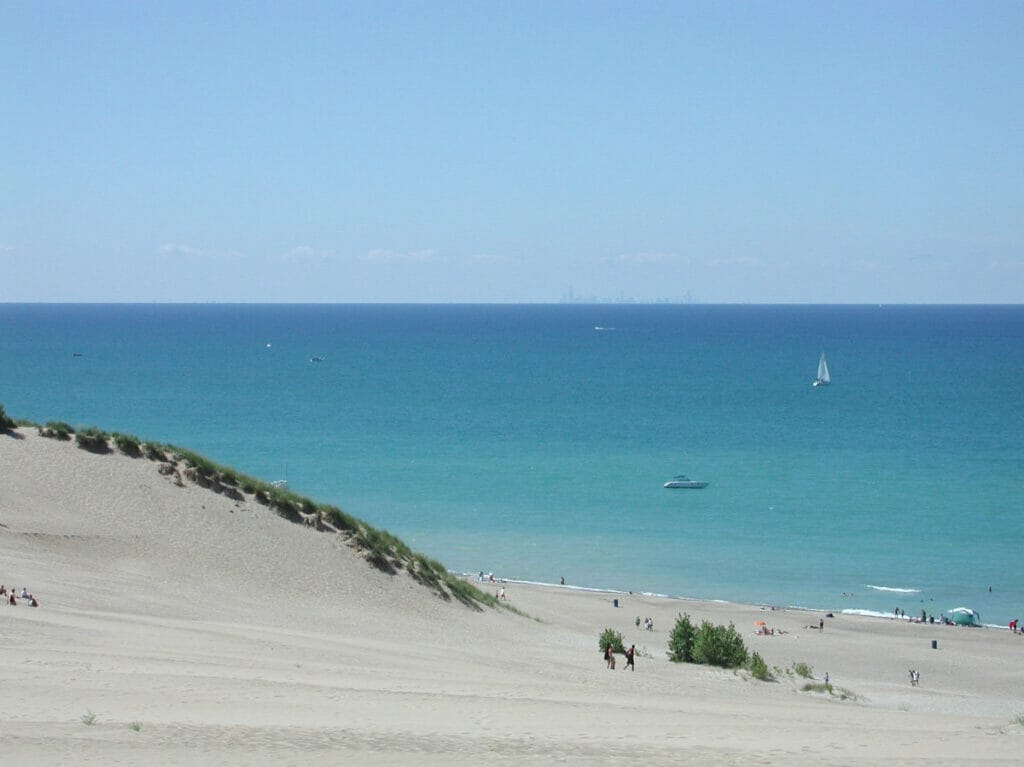 Make sure to stay for sunset on a nice day as the colors are stunning, or bring your NPS passport to the visitor center to get it stamped.
While you won't find the mountains or rock formations that many people think of when they think of US national parks, you'll find a beautiful place that's all its own and a great respite from the hustle and bustle of Chicago.
Insider Tips:
Parking is free so you don't have to worry about that extra cost.
The park is dog-friendly in case Fido wants to come out and explore with you.
Don't forget your bug spray, as the sand flies can be intense!
Address: 1050 N Mineral Springs Rd, Chesterton, IN 46304, United States
2. George Rogers Clark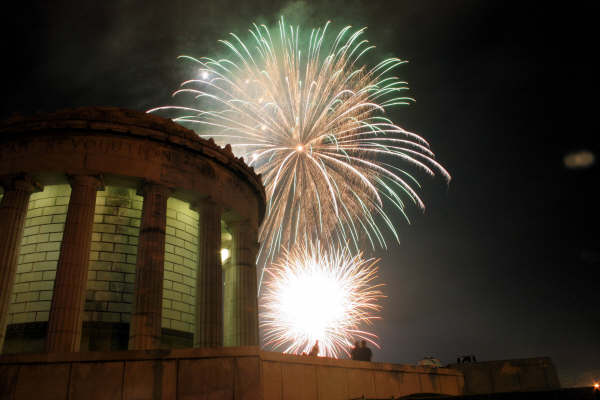 Head to the banks of the Wabash River to find the George Rogers Clark National Historic Park, a place of history and contemplation.
The site itself is built on the land that is believed to be where George Rogers Clark led the capture of Fort Sackville (a British fort) and thus furthered the American goal of independence, helping to push further West.
The grounds are beautifully kept, and the memorial building with a statue of George Rogers Clark has stunning murals and a peaceful atmosphere for some quiet reflection.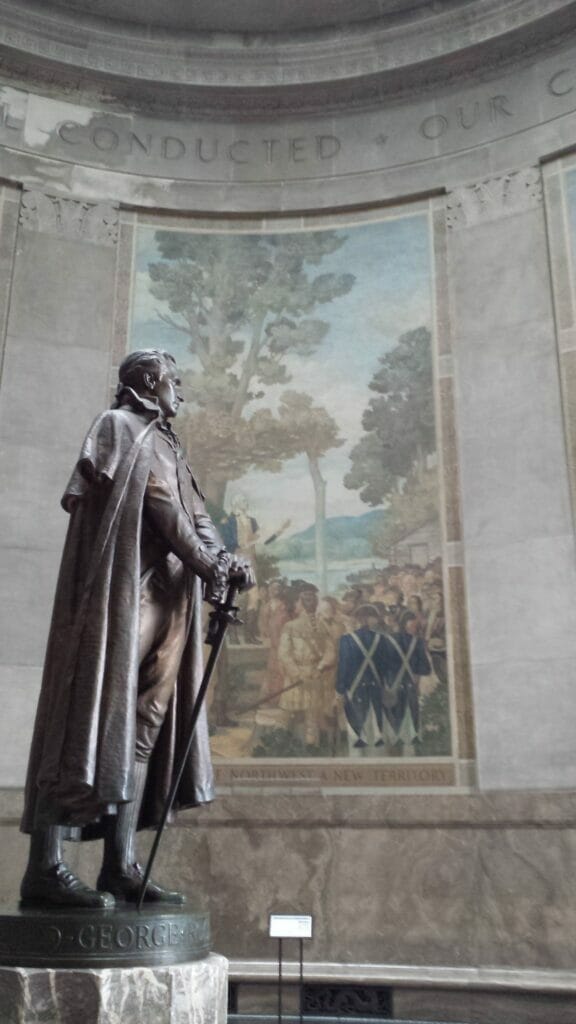 Watch a movie about the history of the battle and of George Rogers Clark in the visitor's center, and listen to the park rangers share their enthusiasm for sharing their knowledge of the buildings in the park.
Walk along the river to get some fresh air, and don't forget your camera as there are some stunning photos to be had of the bridges, river, and monument.
Insider Tips:
Parking is free, which leads to easier exploring!
If you're wanting to see as much as possible, plan for about 2 hours here.
If you've got an NPS passport, you can get it stamped in the visitor's center!
Address: 401 S 2nd St, Vincennes, IN 47591, United States
National Trails in Indiana
The main trail that goes through Indiana is the Lewis & Clark trail!
3. Lewis & Clark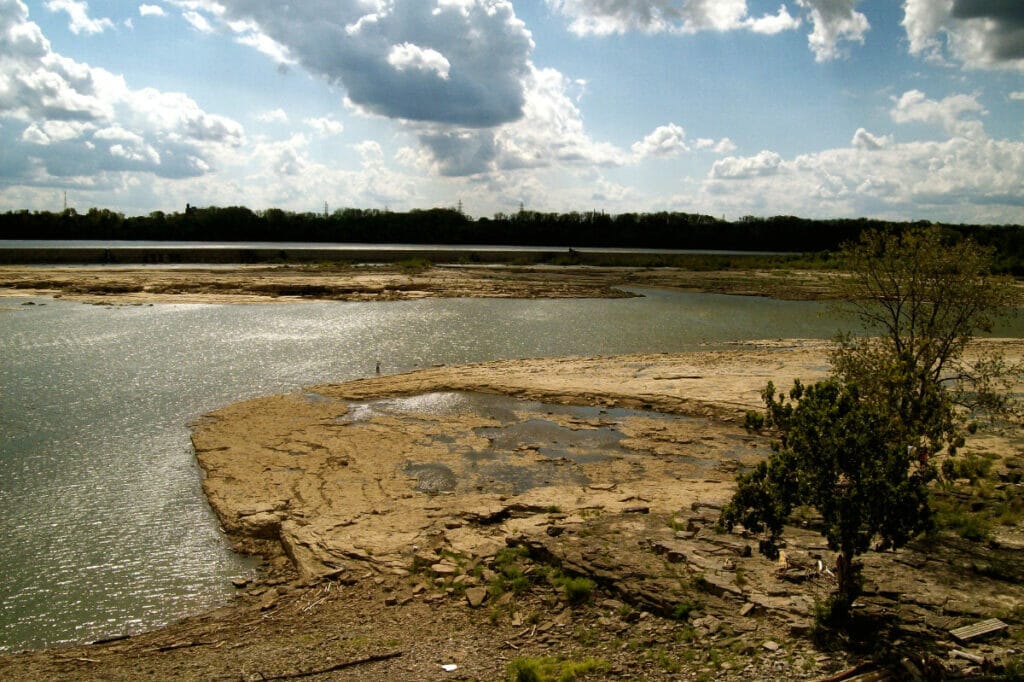 At almost 5,000 miles and crossing 16 states, the Lewis & Clark Historic Trail follows the journey west that Lewis & Clark would have taken in their expedition in 1803.
The names "Lewis & Clark" are familiar to most Americans, but have you ever actually thought about following in their footsteps?
In 2019, over 1,000 miles was added to the trail to commemorate more land that Lewis & Clark would have crossed, which means it now includes Indiana.
While it is not a walking trail like the Appalachian and more a historic trail, it is a fascinating piece of history and goes from the Ohio River on the Indiana/Ohio border all the way to Clarksville and then south towards Mount Vernon.
Stops along the way include the Falls of the Ohio State Park, as well as the George Rogers Clark Homesite.
Both of these sites include Lewis & Clark original meetings, as well as where they recruited other expedition members as this is part of the original part of the journey that has now been included in the expansion.
National Memorial in Indiana
There is one important national memorial in Indiana affiliated with the National Park Service: Lincoln Boyhood!
Visit Lincoln City, Indiana, where you'll find the farm site where Abraham Lincoln lived with his family from the age of 7 until he was 21.
In addition to an exact replica of the actual cabin he would have lived on, you can find a functioning farm using Lincoln heirloom seeds, friendly reenactors, and some gorgeous hiking trails.
Step inside the cabin to see how it would have been arranged in Lincoln's time, and see his mother's final resting place.
Walking around the surrounding nature and knowing that Lincoln himself walked those trails is truly inspiring for any American or overseas visitor, and there are both indoor and outside exhibits so you can enjoy the site no matter the weather.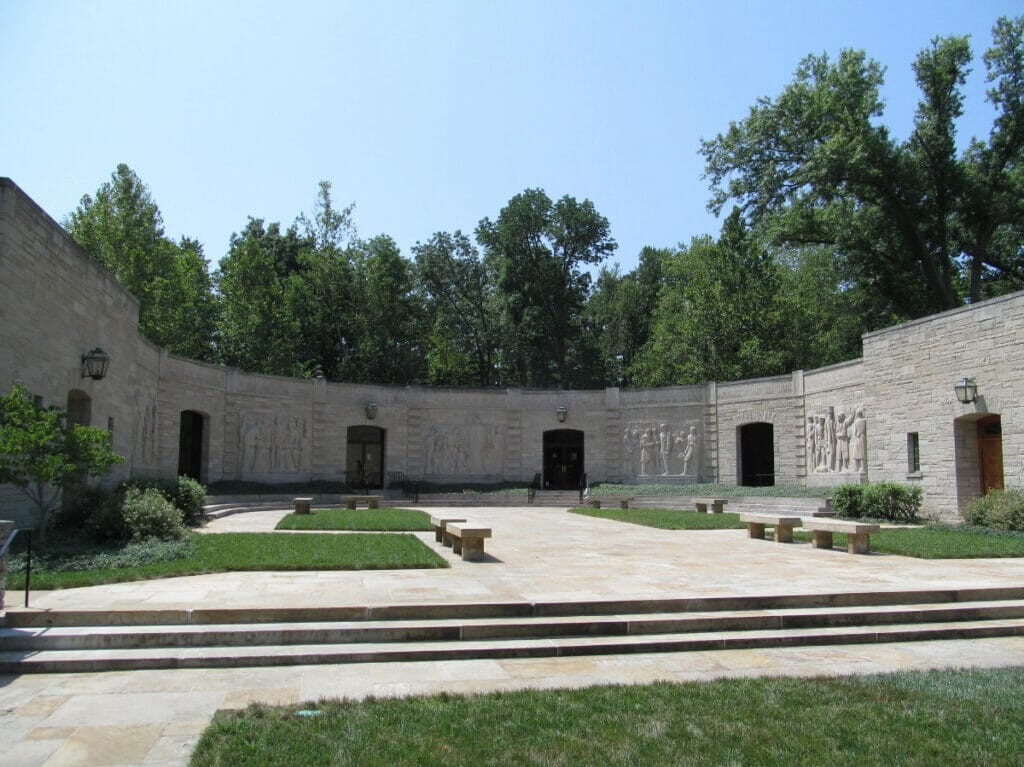 Stop by the gift shop for some one-of-a-kind Lincoln books and treasures and make sure to watch the video in the museum to give you more context of the area and of Lincoln's childhood there.
Insider Tips:
The hiking trails here are short and easy-to-navigate, making it easy to take the whole family along.
There is parking on-site, as well as restrooms available.
Address: 3027 E S St, Lincoln City, IN, United States
Hey! Want to learn more about national parks in other states? Check out our other guides!
Get the All-American Travel Secrets!
Don't miss out on America's hidden gems!