American presidential history. Historic trails through Iowa for the LDS settlers. Native American mounds.
How many national parks are in Iowa?
If you want to visit Iowa National Parks, you'll have a fantastic time exploring the hundreds of acres across 4 sites (2 of which are historic trails).
From the prairies to the woodlands, Iowa has some stunning natural views and has been a crossing for everyone from Lewis & Clark to LDS refugees when they were driven out of Illinois, and it even played host to American president Herbert Hoover during his childhood.
Take a day trip out to see historic schoolhouses and blacksmith shops, or get back to nature as you explore sacred land and beautiful animal-shaped mounds that date back over 1000+ years.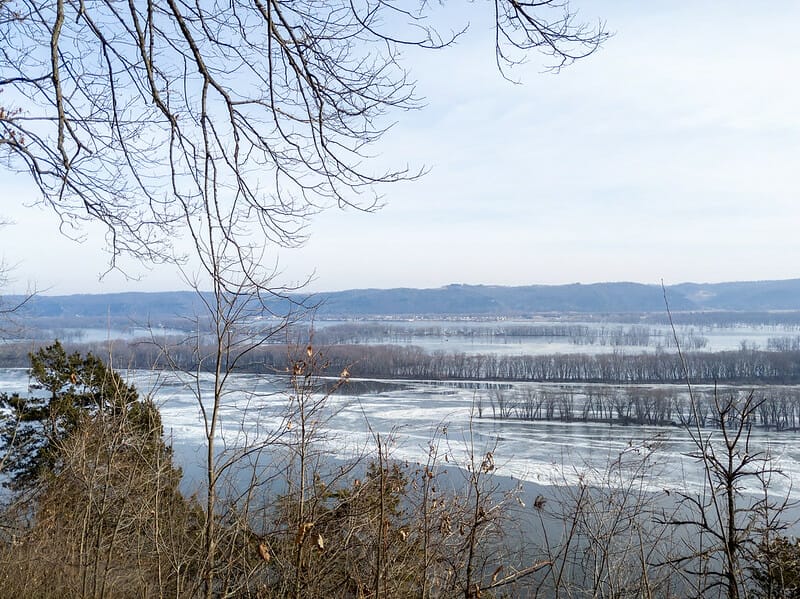 While Iowa doesn't have any of the major national parks that might immediately come to mind, it does have 4 national park areas that have been designated by NPS and preserved for future generations to explore.
For each Iowa national park area, we'll cover the most popular things to do there, specific tips about visiting, and more about the best national parks in Iowa.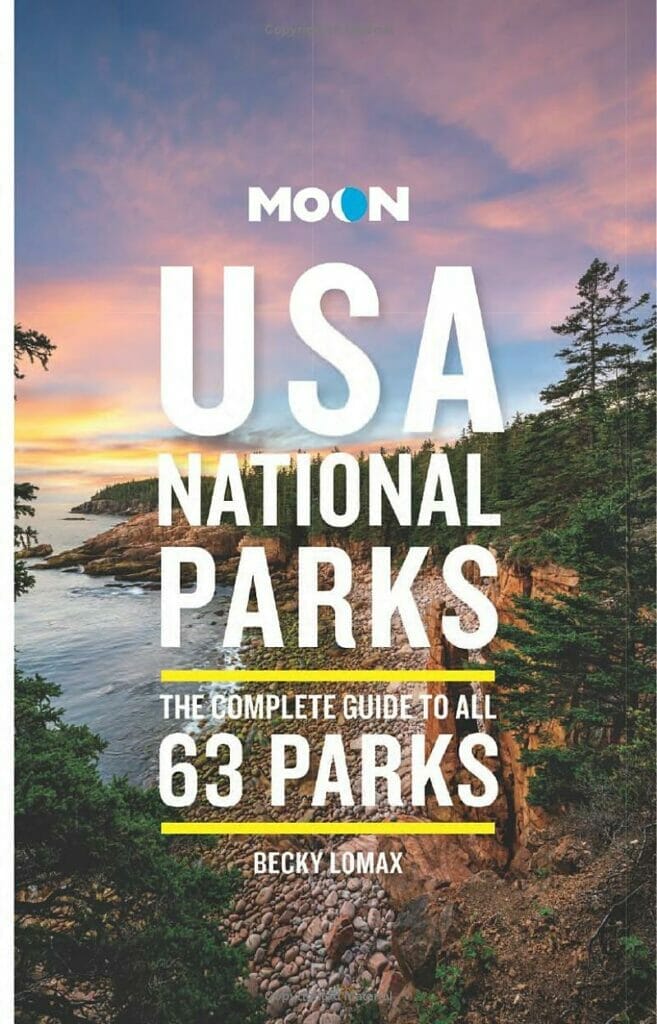 📚Our favorite national parks guide: this one from Amazon!
It's got a complete guide to all national parks and small enough to carry along with you.
What to Bring to National Parks in Iowa
As you'll see, not all of the properties associated with the NPS are the same, but many of them do include outdoor components, if not the entire thing!
Here are just a few essentials that you might not have thought of when it comes to taking a trip like this.
National Park in Iowa: Iowa National Parks List
The main National Historic Site in Iowa is the Herbert Hoover National Historic Site.
1. Herbert Hoover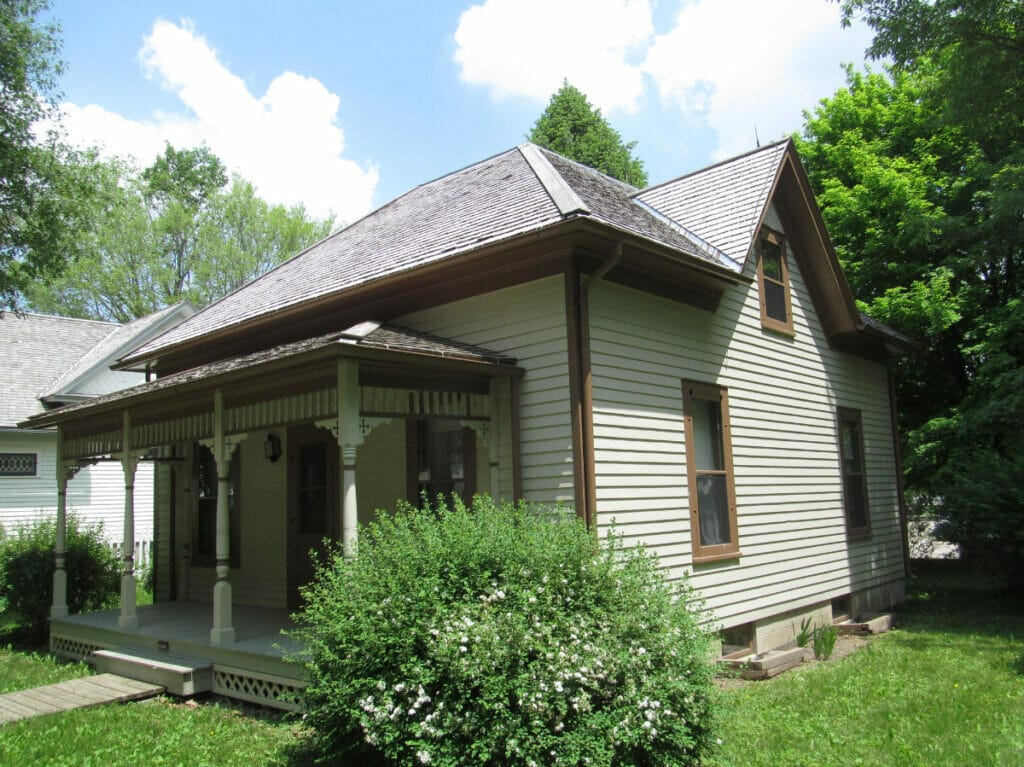 Herbert Hoover, 31st President of the USA, grew up in West Branch, Iowa, and spent 11 years there.
On the grounds of this site, you can visit the Herbert Hoover Birthplace cottage, the first West Branch schoolhouse, a blacksmith shop and a Quaker meetinghouse.
The idea is to recreate his childhood and humble beginnings to give you a better understanding of his ideals and values, and he and his wife are buried on-site so in a way his life did come full circle back to West Branch.
Some of the buildings had been moved to the site after it was declared a National Historic Site in 1965, but they are the originals!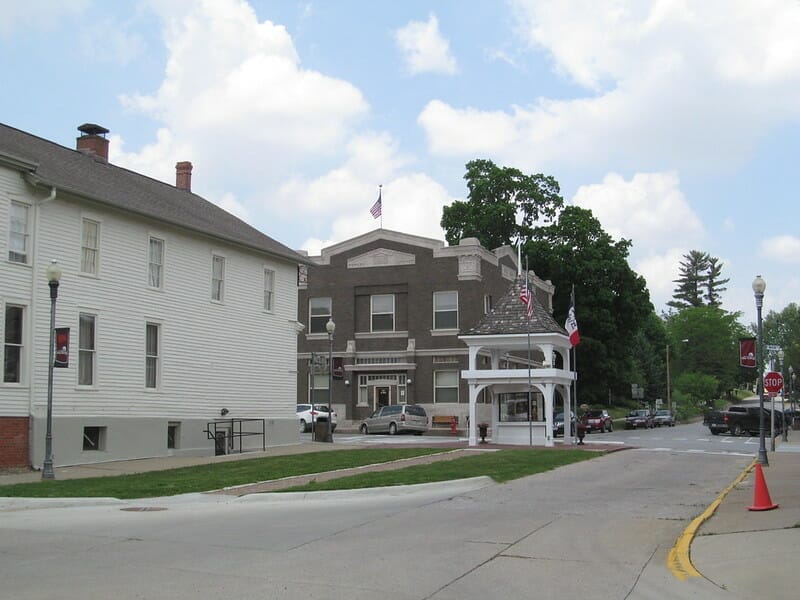 You can explore the tall grass prairie, built after Hoover's death, which signified what the original settlers to the area would have seen.
Also nearby is the Herbert Hoover Presidential Library, which seeks to maintain his legacy and his presidential papers and experience leading the USA.
Don't forget to stop by the visitor's center to check out the short film on Hoover and his life to give you some context if you're not quite brushed up on your history.
Insider Tips:
There are plenty of places to stop for a break and to have a snack on site

You usually don't need a whole day for the site, but a couple of hours is a great time to plan for

There are plenty of quaint downtown shops nearby for ice cream and some lunch before or after your trip!
Address: 110 Parkside Drive, West Branch, IA 52358
Website: https://www.facebook.com/HerbertHooverNHS/
National Historic Monument in Iowa
There's one site designated as a historic monument in Iowa, the Effigy Mounds.
2. Effigy Mounds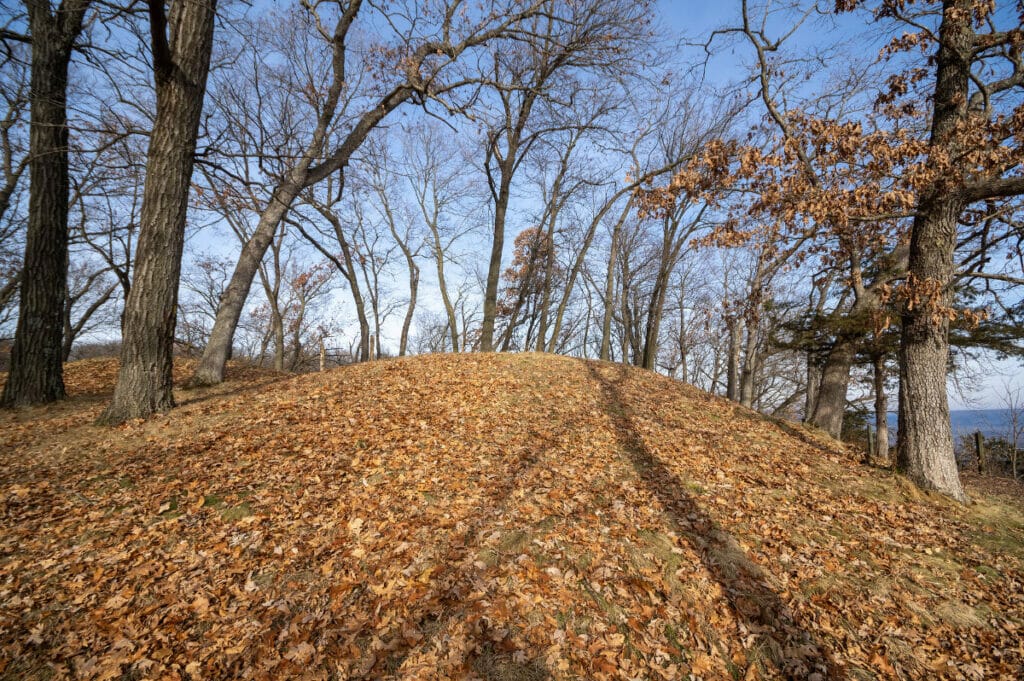 With over 4 square miles of Native American history, the Effigy Mounds are a fascinating area to explore as you understand the past and present of this important land.
Almost 200 mounds here were built by Native Americans, with some dating back to 450 BCE, and many are shaped like animals like bears and birds.
The exact meaning of the mounds and the purpose isn't certain, as they left no written records, but it's likely they related to ceremonies, religious or otherwise.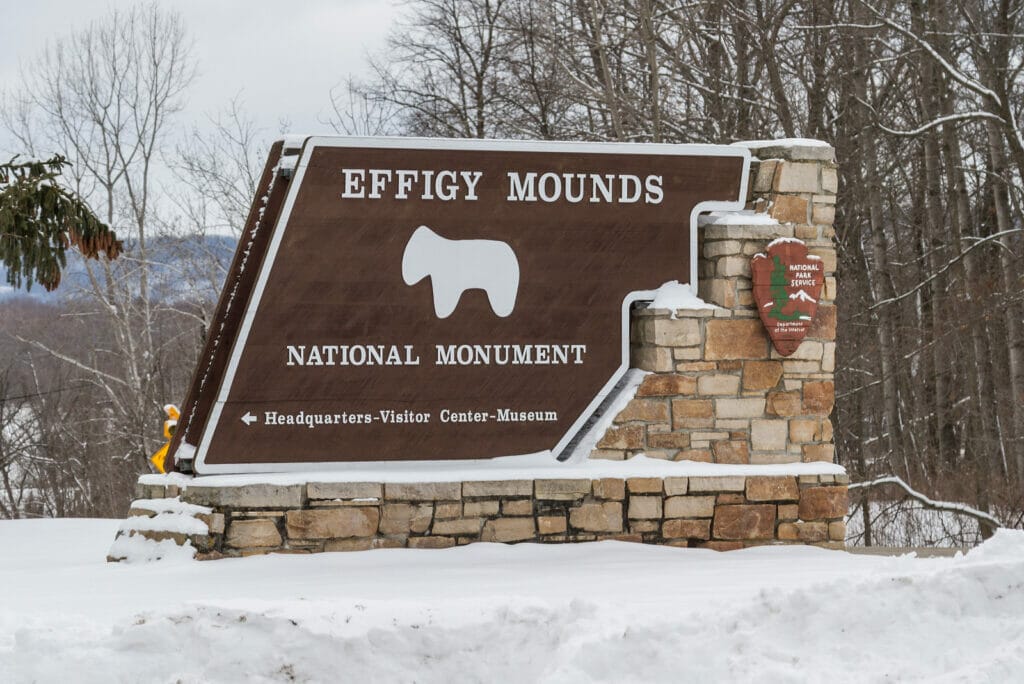 Check out the visitor center at the park entrance for museum exhibits featuring more on the history of the mounds, or take a guided hike with a ranger who can point out all of the gorgeous views.
You'll find the Effigy Mounds in northeast Iowa, and they act as a sort of transition from the hardwood forests and the prairies.
This is a peaceful and sacred place, and every visitor should take care to not leave anything behind and to treat the site with respect.
Insider Tips:
Want a National Park stamp for your NPS passport? There's one available outside the visitor's center!

You can choose from a variety of hikes, including a three mile hike, a four mile hike, and a seven mile hike.

Visit during the Fall for some of the most beautiful foliage you've ever seen!
Address: 151 IA-76, Harpers Ferry, IA 52146, United States
National Historic Trails in Iowa
There are two dedicated national historic trails in Iowa, the Lewis & Clark trail and the Mormon Pioneer trail.
3. Lewis & Clark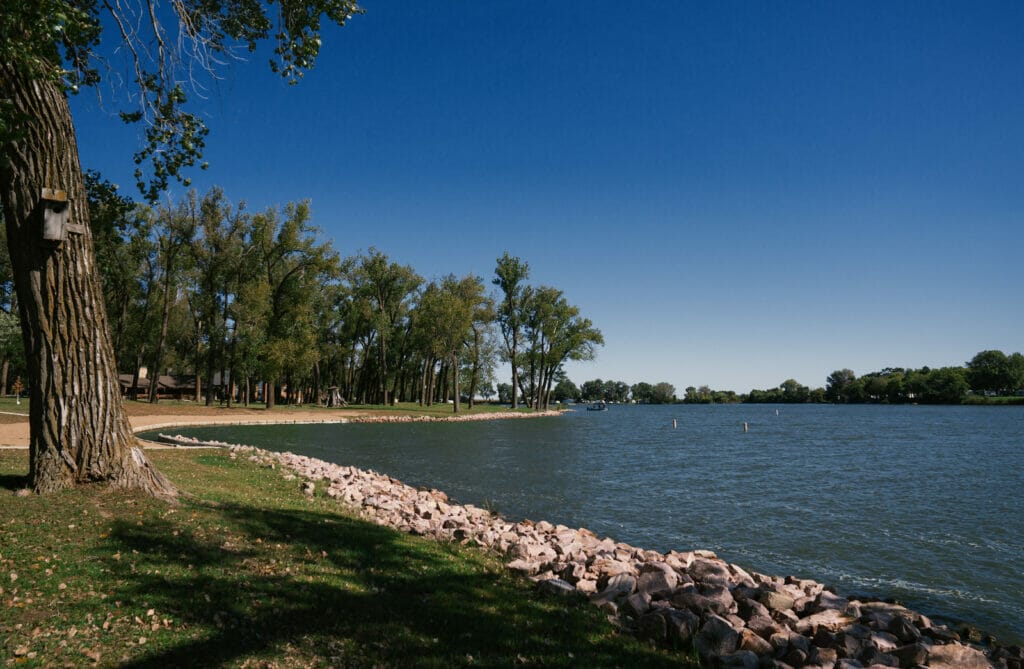 It's almost 5,000 miles along and goes through 16 states, but ultimately, in every state, the Lewis and Clark Trail is a trail that celebrates pioneering, history, and the idea of preserving America's legacy of exploration and pushing boundaries.
This isn't a trail that you'll necessarily walk along like the Appalachian Trail, but instead more of a cultural and historic trail that connects various sites.
There are also stops along the way that include information on African-American history, Native American lands, and more.
Stops on the trail in Iowa include Percival where you can visit the Southern Loess Hills Interpretive Center that gives information about the 220 mile long scenic Byway, as well as the Wilson Island State Recreation Area and the Western Historic Trails Center in Council Bluffs.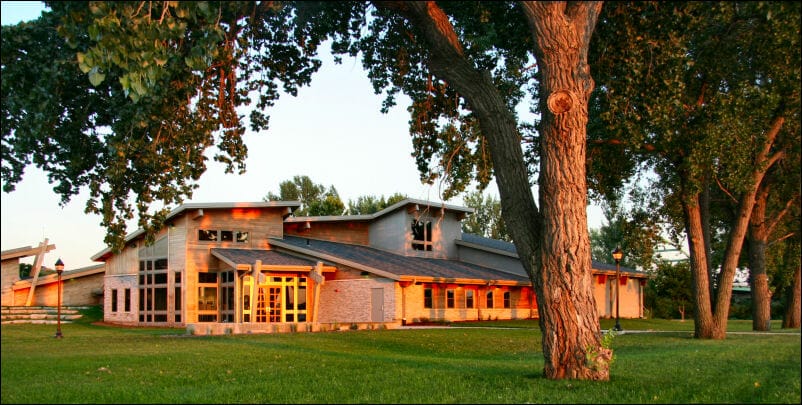 In Onawa, you'll find the Lewis & Clark State Park which has replicas of every watercraft used for the expedition, and Sioux City has a wealth of attractions along the trail including the Lewis & Clark Interpretive Center and the Sergeant Floyd Monument, dedicated to the only casualty on the expedition.
Insider Tips:
the Lewis and Clark trail is not a walking trail, so plan to have a car and places to stay along the way
the best time to follow along the trail is in the warmer months, when you can take most advantage of the outdoor parks and longer opening hours for the attractions
Website: https://lewisandclarkcountry.org/western-iowa-discovery-tour/
4. Mormon Pioneer
Established in 1846, the Mormon Pioneer Trail follows the route that members of the Church of Jesus Christ of Latter Day Saints followed when they were driven out of Nauvoo, Illinois and headed West.
This is not a walking trail, but instead one where you can follow along the historic route by car, stopping at attractions and historic LDS sites along the way.
Because it happened in multiple ways, there are actually quite a few trails across Iowa as different groups took different routes.
Some places to visit include the Mormon Trail through Garden Grove Historic Site, Linger Longer Park in Montrose where destitute LDS members stayed after having to leave their homes, and Sugar Creek where initial groups gathered to wait for Brigham Young before heading West.
One of the best ways to explore is to use a guidebook like this one, which will help keep you on the right track and explain different landmarks to you and why they were so important in this Mormon Trail west.
Website: https://en.wikipedia.org/wiki/Mormon_Trail
Hey! Looking for more fabulous Iowa content? Head here!
Hey! Want to learn more about national parks in other states? Check out our other guides!
Get the All-American Travel Secrets!
Don't miss out on America's hidden gems!