Breathtaking views of miles and miles of Fall foliage. Presidential summer retreats. Rich cultural history and language in the St. John's River Valley.
How many national parks are in Maine?
Maine has 4 national parks, as well as 1 scenic trail and 1 NPS affiliated culture to experience.
Explore presidential history as you visit the summer home of Franklin and Eleanor Roosevelt and experience the gorgeous sunsets over the water they came to love.
Get in shape and get some fresh air as you hike around Acadia National Park, a beautiful national park that rivals any found out West with its incredible scenery and natural formations around every corner.
Take on the rugged trails of the Appalachian that start in Maine, or learn more about Acadian culture in Aroostook County.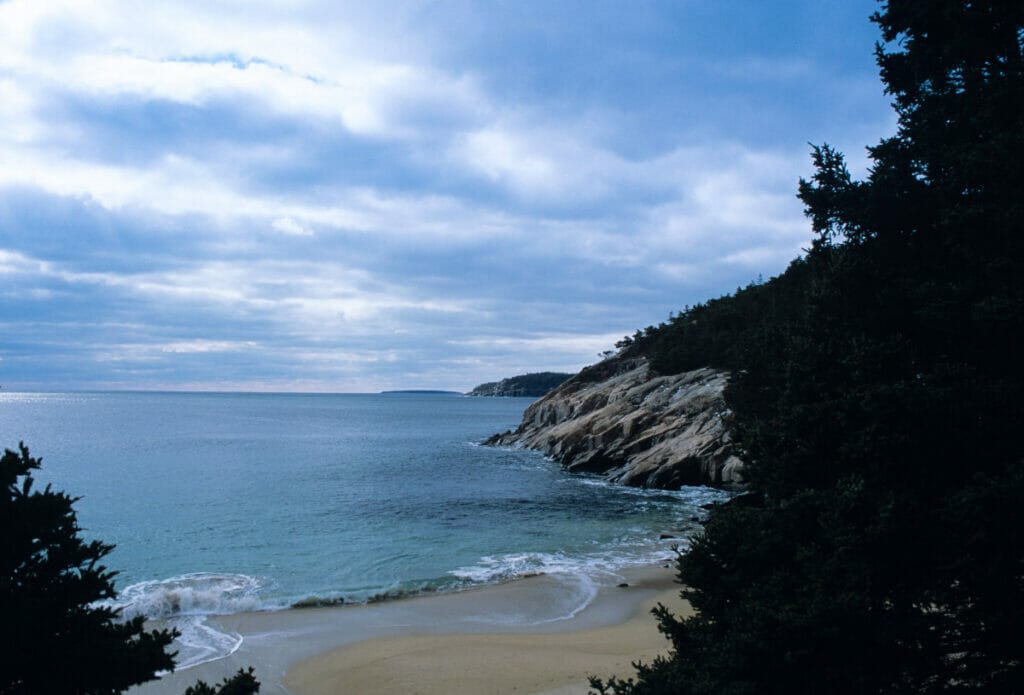 There's also one Maine national park that has a bit more of a controversial history, so make sure to read about Katahdin Woods before your visit.
For each Maine national park area, we'll cover the most popular things to do there, specific tips about visiting, and more about the best national parks in Maine.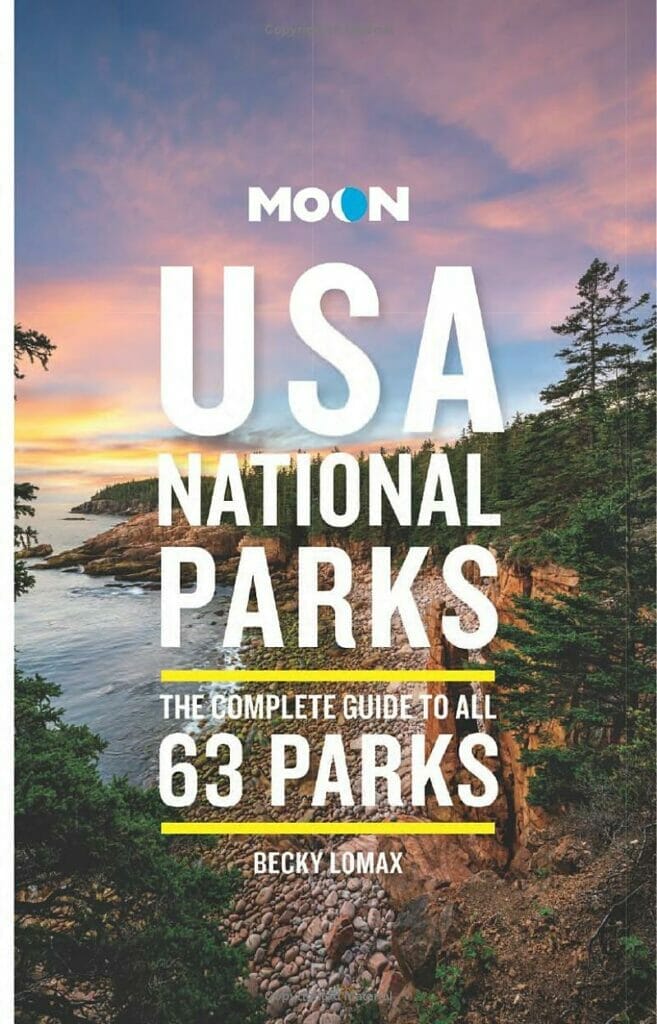 📚Our favorite national parks guide: this one from Amazon!
It's got a complete guide to all national parks and small enough to carry along with you.
What to Bring to National Parks in Maine
As you'll see, not all of the properties associated with the NPS are the same, but many of them do include outdoor components, if not the entire thing!
Here are just a few essentials that you might not have thought of when it comes to taking a trip like this.
National Historic Sites and Parks in Maine: Maine National Parks List
There are three national sites and parks in Maine, Acadia National Park, Roosevelt Campobello, and Saint Croix Island.
1. Acadia National Park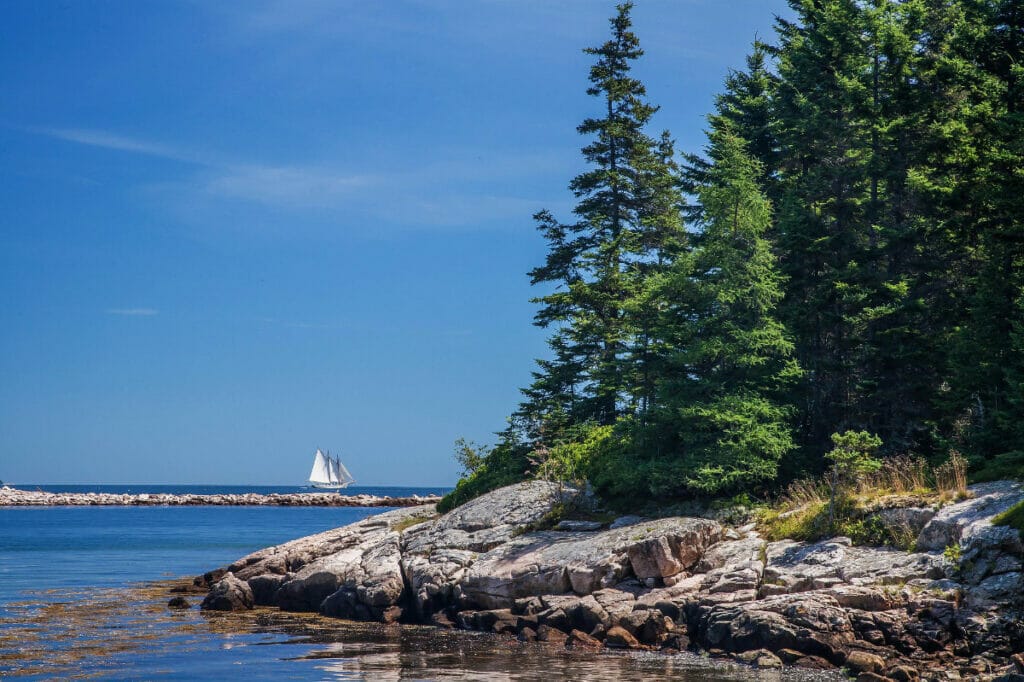 Some US National Parks are a few acres of hiking trails, maybe a historic building or two, but basically a day trip.
And others, like Acadia National Park, are absolutely massive and stunning preserved areas of wilderness and culture.
One of Maine's best national parks is Acadia, where you'll find over 45,000 acres of land to explore.
Much is on Mount Desert Island, southwest of Bar Harbor, but there are other outlying islands as well.
Go swimming, camping, and hiking year-round in this natural playground where you'll find breathtaking views and plenty of other outdoor adventurers enjoying Mother Nature.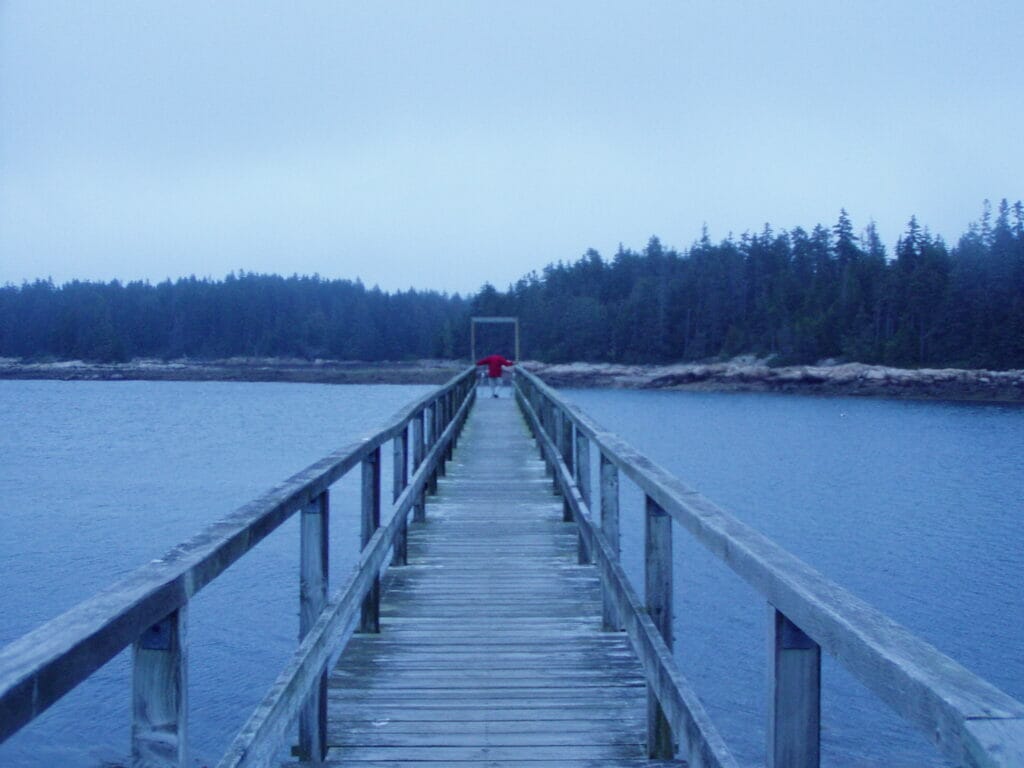 Climb Cadillac Mountain at dawn for an experience you'll never forget, or walk Ships Harbor Trail for an easier trail that will get the whole family involved.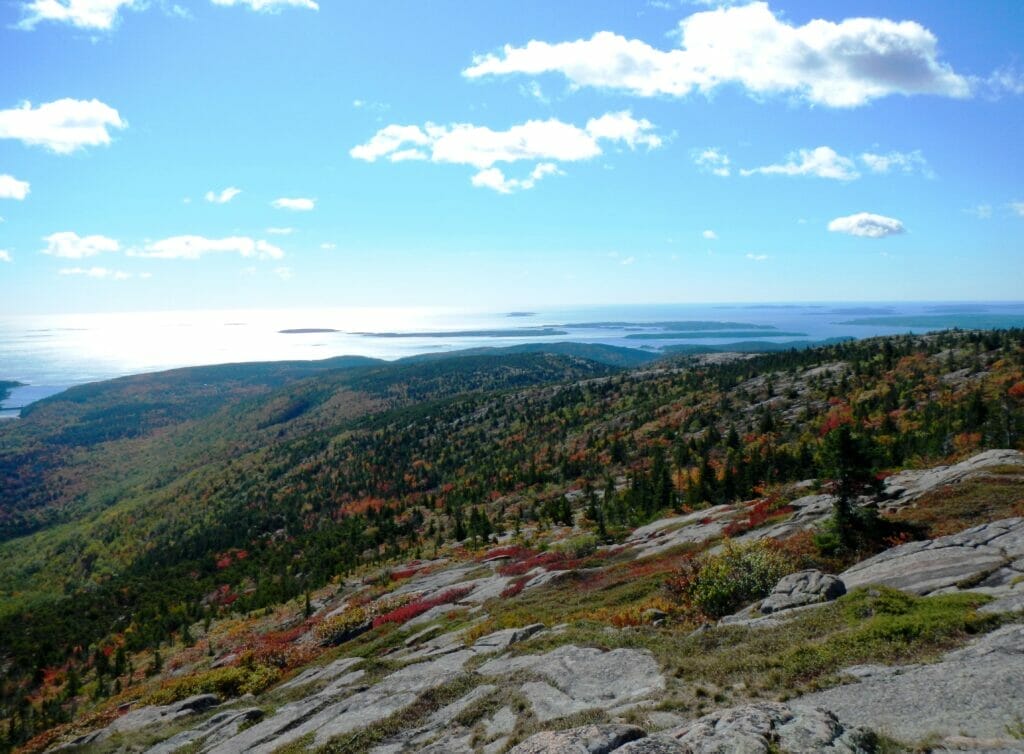 Listen to the waves crash at Little Hunter's Beach, or take a horse drawn carriage through the woods and leave technology and screens behind.
The scenery here rivals that of any US national park, and everywhere you turn, you'll find a new view just waiting to be discovered.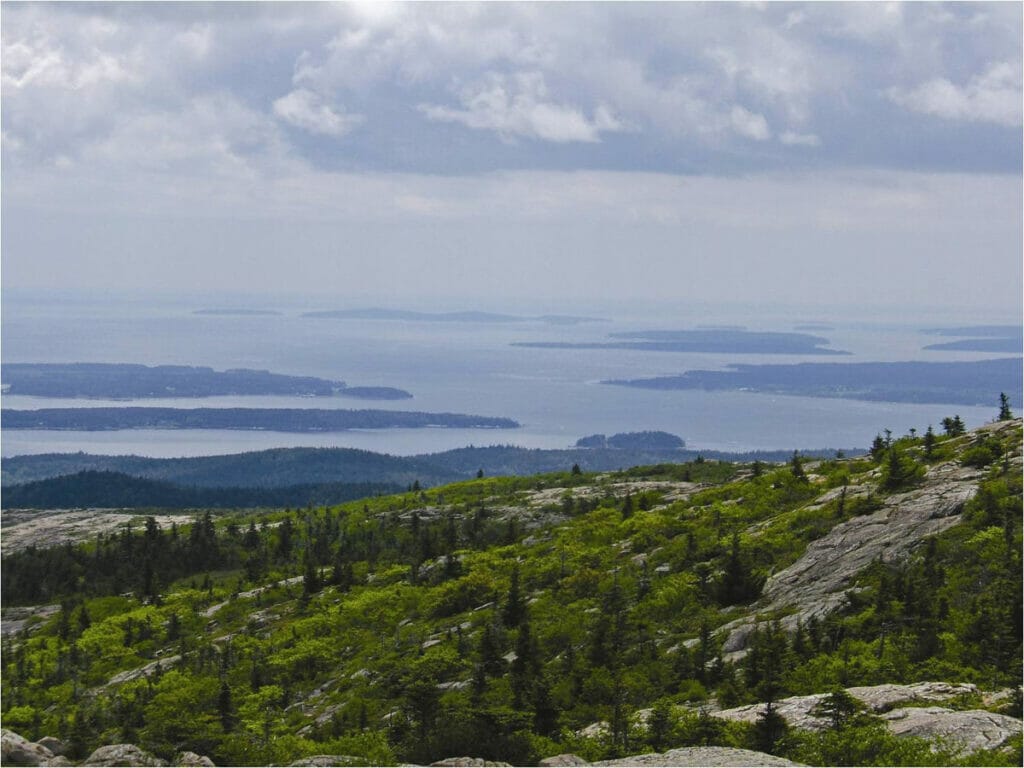 Insider Tips:
The park is open 24 hours a day, which makes it easy to come for sunset or sunrise
Admission fee is per car, and is currently $27

During busy season, parking can be crowded so make sure to arrive early
2. Roosevelt Campobello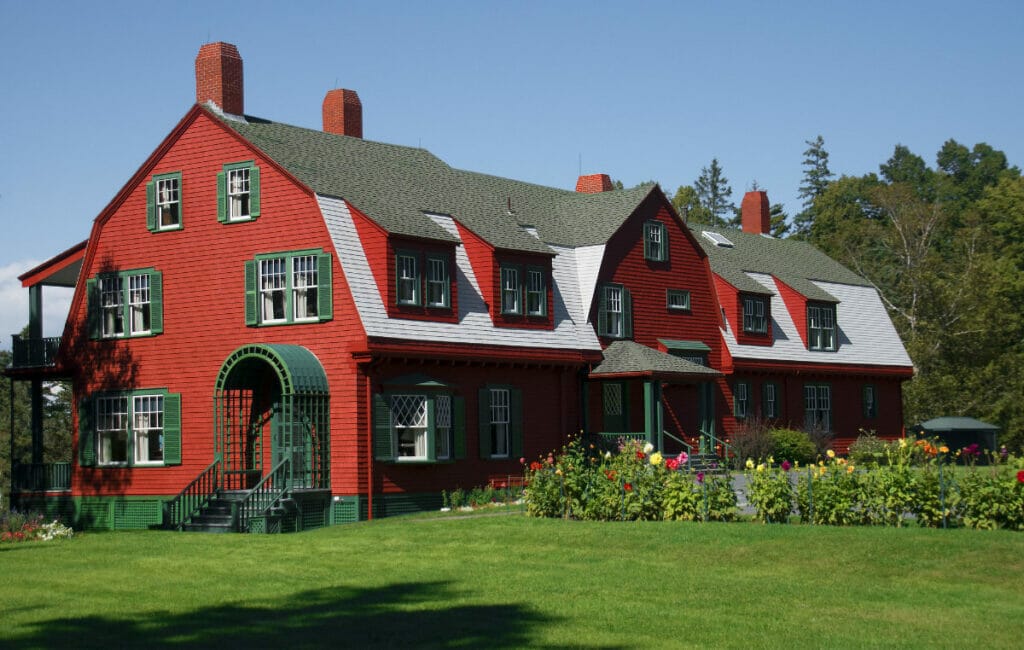 While technically Roosevelt Campobello, Franklin and Eleanor Roosevelt's stunning summer house, is in Canada, it's included in the list of Maine National Parks as it is technically an international park, jointly operated by US and Canadian staff and governments.
You'll find it on the southernmost tip of Campobello Island, which is connected to Maine by the Roosevelt Memorial Bridge.
Tour through the cottage that is laid out exactly as it would have been during FDR's visits, or explore the natural areas surrounding it and get terrific water views from the grounds.
The first stop should be the visitor's center, where friendly staff will help give you some context on the house and the island and point you in the right direction.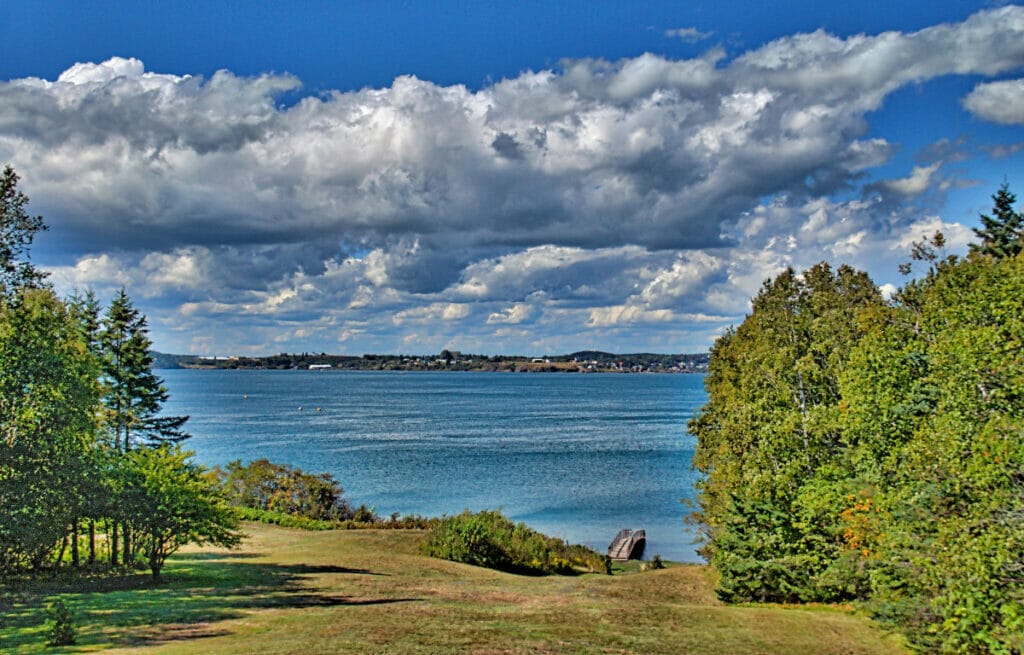 This is truly a one-of-a-kind national park in Maine, due to its joint connections with Canada and a working partnership between countries that brings visitors from all around the world to discover the presidential history of the US within the natural beauty of Canada.
There's also a café in case you need a bite to eat, as well as a "tea with Eleanor" time when you can experience an afternoon tea that Eleanor Roosevelt would have enjoyed.
Insider Tips:
Bring your passport, as Roosevelt Campobello is on a Canadian island!
See if you can see seals swimming in the water outside of the cottage, as the wildlife is abundant in this area!
3. Saint Croix Island
In between Maine and New Brunswick is Saint Croix Island. Today, uninhabited, but previously the site of attempted colonization of the US by the French.
The island is not open to visitors due to the desire to maintain the fragile ecosystem, but you can learn more about it from the visitor center in Calais.
There are larger-than-life sculptures, panels with information on what happened on the island, as well as exhibits and artifacts from the history of the area.
The rangers are excellent at helping you travel to the island in your mind while you look out from the shore and enjoy the views, and kids can take part in the Junior Rangers program and participate in some activities.
History buffs will enjoy the fascinating story behind the island and where the settlers went after, and everyone will enjoy the chance to get some fresh air and stretch their legs on the walking trail to the lookout point.
Insider Tips:
This is a stop that can be added into other day's events, as the visitor center is relatively small and you can't access the island
The visitor center is free to explore

Try to visit when the weather is nice, as the point is to be able to see the island which is hard when it is foggy or dark
Address: 564 County Rd 37, Stanton, ND, United States
National Scenic Trail
There is one National Trail in Maine, which is the Appalachian Trail (hey, if you're going to have one, might as well have one of the best ones!)
4. Appalachian Trail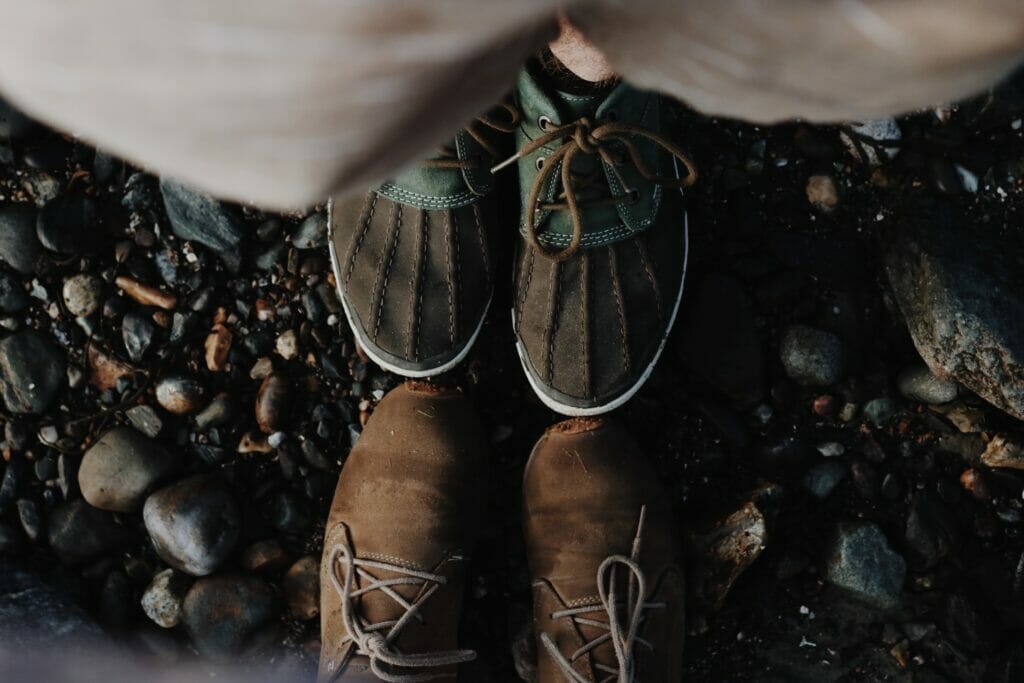 The Appalachian Trail is perhaps the best known walking trail in the US, and it spans over 2,000 miles up the East Coast.
Maine is the start (or end, depending on who you are!) of the trail, and hikers will experience some of the most rugged and challenging terrain here.
Conquer the tallest mountain in Maine, Katahdin, or stay close to the pristine lakes while you wildlife spot and lookout for moose and loons.
There's an Appalachian Trail visitor center in Monson to help you plan your trek, with trail conditions posted daily.
If you're not a thru hiker, but just want to hike a section of the trail, this is the easiest way to get an introduction to the Appalachian in a safe environment.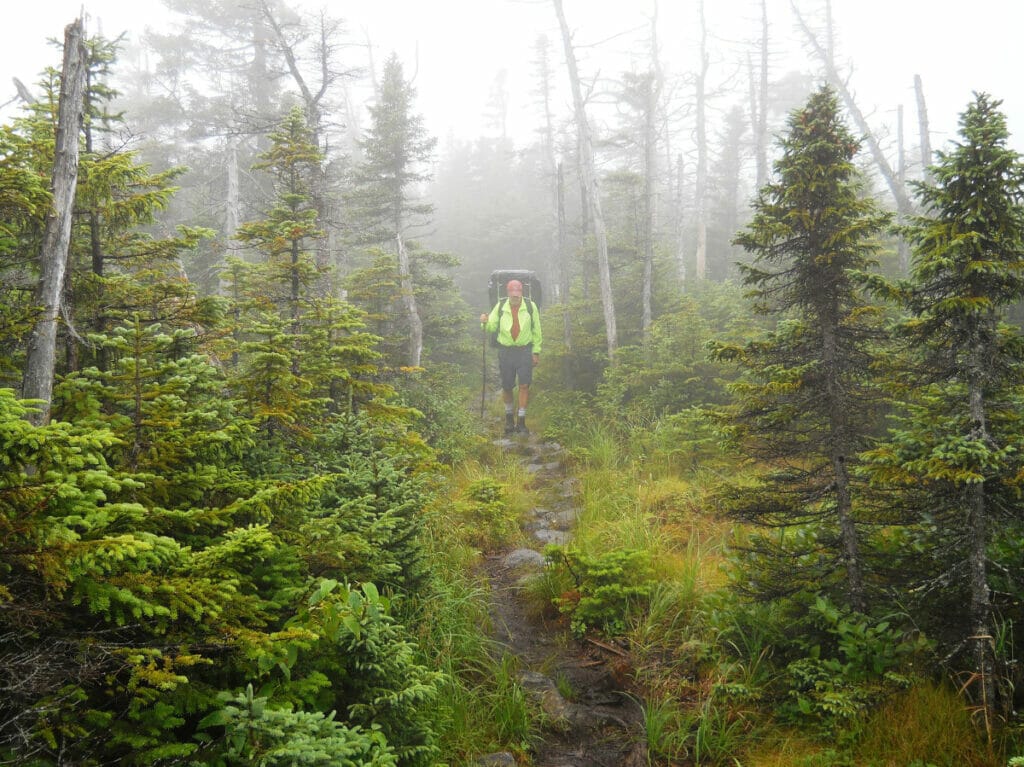 Thru hikers will be faced with the most challenging section along the whole trail, Mahoosuc Notch.
The summer is the best time to hike the trail with the best weather and trail conditions, but you'll want to be careful in the Spring after snow melt as river crossings can be dangerous.
Website: https://appalachiantrail.org/explore/explore-by-state/maine/
National Monument in Maine
5. Katahdin Woods and Waters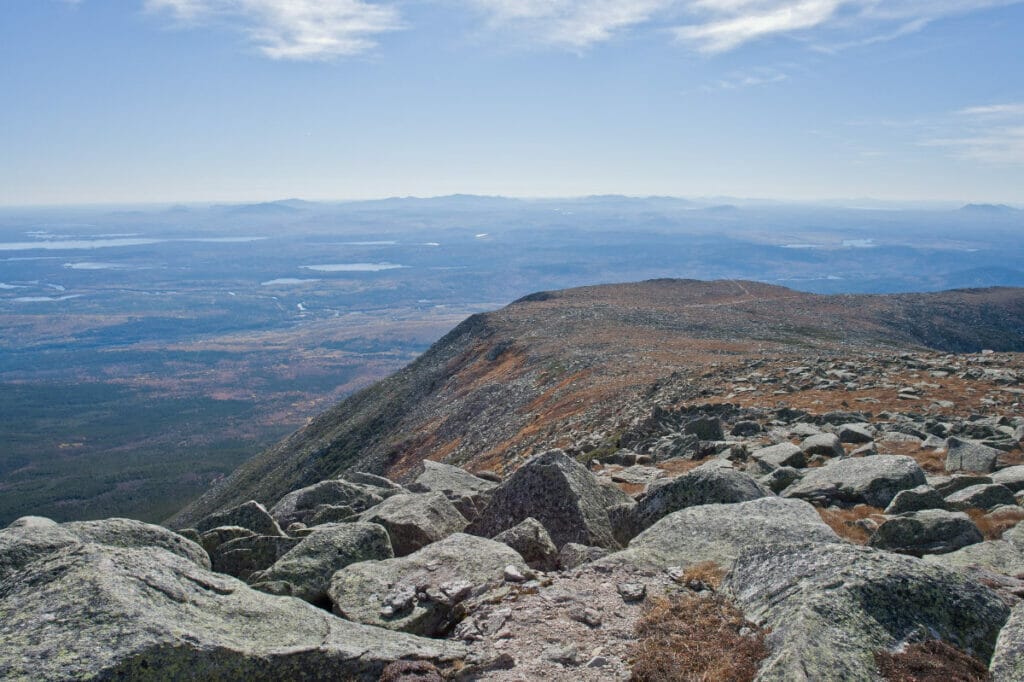 It's rare for us to not recommend you visit any of the US national parks, as all are special in their own ways, but there may be a reason for you to put off a visit to Katahdin Woods until 2023 and beyond.
Why?
This swathe of protected forests and lakes is stunningly beautiful and unspoiled, but it is a more recent national park, being designated by Barack Obama in 2016.
Locals have expressed dissatisfaction with the creation of the Katahdin Woods and Water Monument, and recent visitors to the area report hostility.
No changes were made in the administration that followed, and it may take some time for this park to be developed with services and other National Park friendly activities.
These woods were made famous by Henry David Thoreau who write about them in the 1800s, and they've been visited by Teddy Roosevelt as well.
Other NPS Affiliated Sites
6. Maine Acadian Culture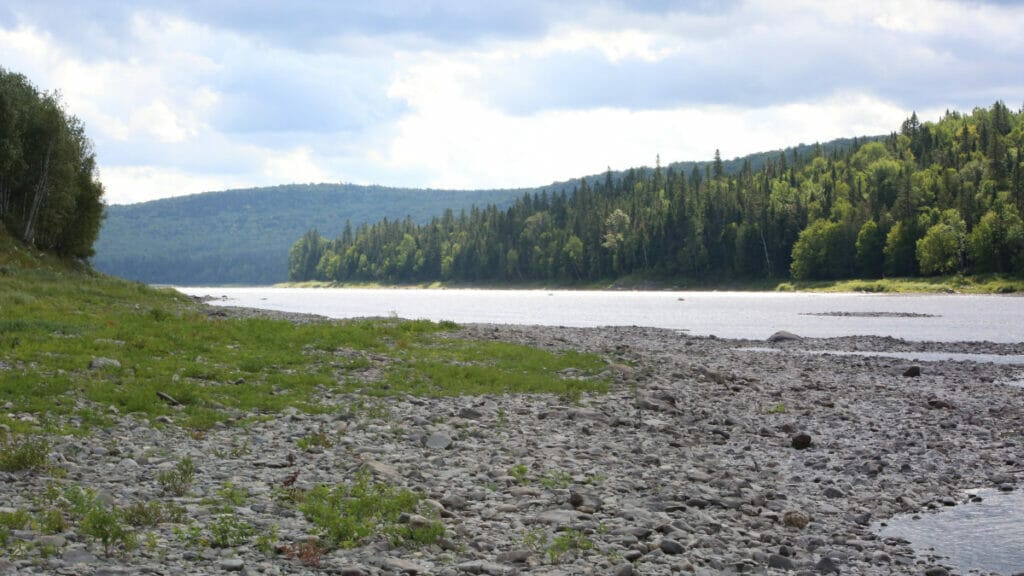 While you can't simply visit the "Maine Acadian Culture" like you can other national parks with boundaries, the National Park Service is affiliated and aligned with Maine Acadians (a French speaking North American culture).
Particularly of note is the Maine Acadian Heritage Council, which does research, puts on events, and works to further the mission of the Maine Acadians and their common interest in the St. John River and surrounding land.
If you're interested in learning more about Acadian culture, head to Aroostook County and in the St. John River valley.
Summers are fun for indoor and outdoor cultural activities, and the winter offers plenty of activities like ice fishing and snowshoeing.
Hey! Want to learn more about national parks in other states? Check out our other guides!
Get the All-American Travel Secrets!
Don't miss out on America's hidden gems!