Native American customs. Gorgeous hiking trails. Miles of boating and canoeing along the border of Minnesota and Wisconsin.
How many national parks are in Minnesota?
Minnesota has 6 areas associated with the National Park Service, though each in varying ways (some are fully owned by them, others run in partnership).
There are two National Monument sites, one National Trail, and three NPS areas that have to do with the waterways.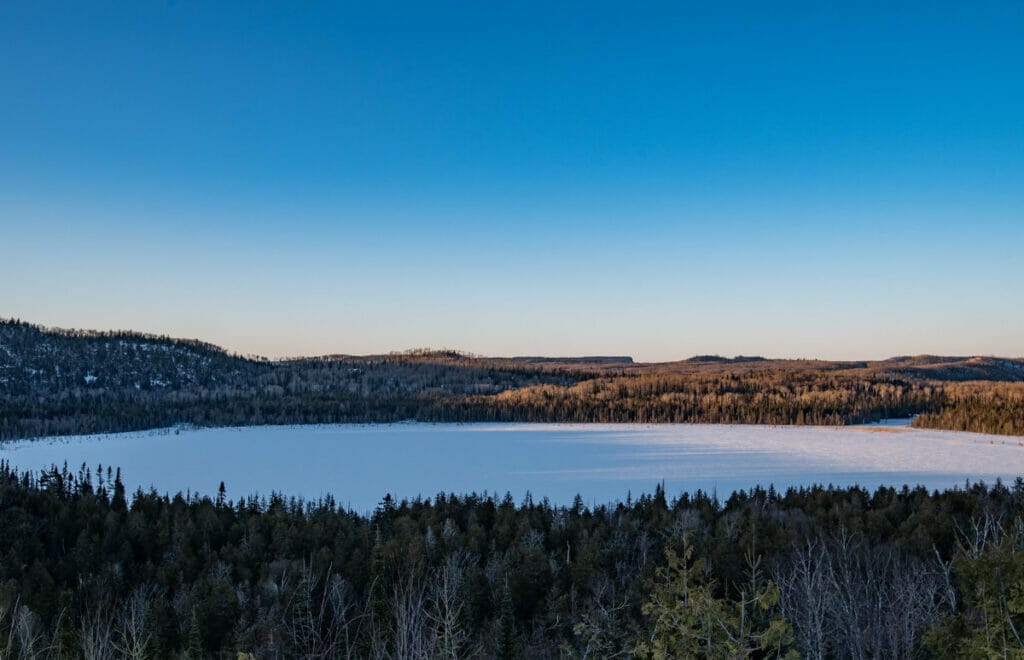 Paddle down Saint Croix National Historic Waterway in order to catch some rays and see if you can spot a bald eagle, or head to Pipestone where you can learn the technique behind Native American ceremonial crafts and see beautiful rock formations.
Head to Grand Portage to see the history of fur trading in the area, or stand in awe of the Mississippi River at its own dedicated recreation area.
For each Minnesota national park area, we'll cover the most popular things to do there, specific tips about visiting, and more about the best national parks in Minnesota.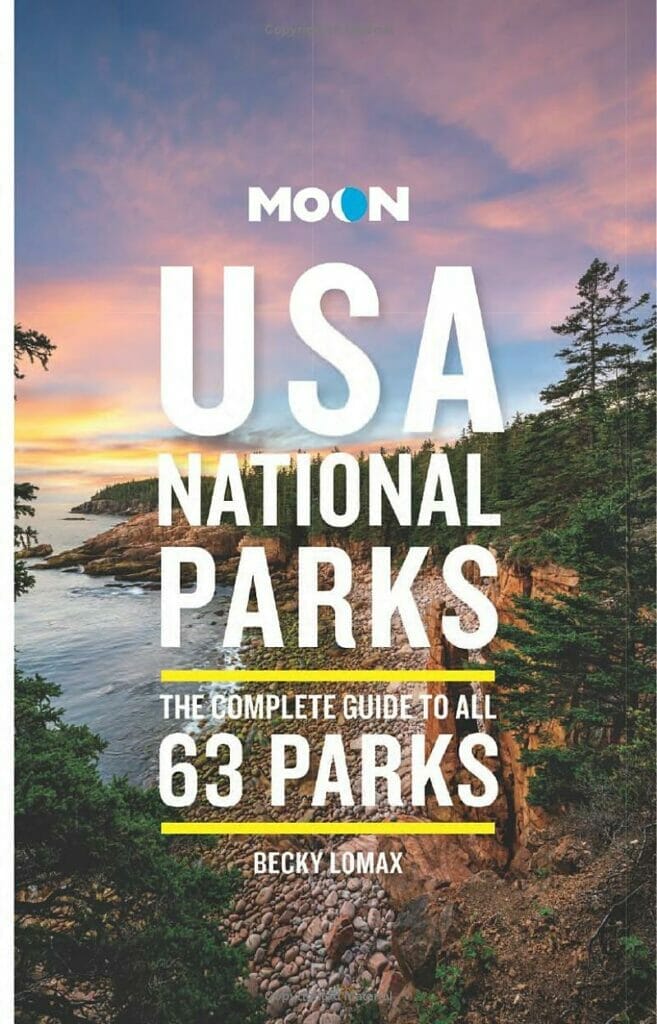 📚Our favorite national parks guide: this one from Amazon!
It's got a complete guide to all national parks and small enough to carry along with you.
What to Bring to National Parks in Minnesota
As you'll see, not all of the properties associated with the NPS are the same, but many of them do include outdoor components, if not the entire thing!
Here are just a few essentials that you might not have thought of when it comes to taking a trip like this.
National Monuments in Minnesota: Minnesota National Parks List
Minnesota has two national monuments, Grand Portage and Pipestone.
1. Grand Portage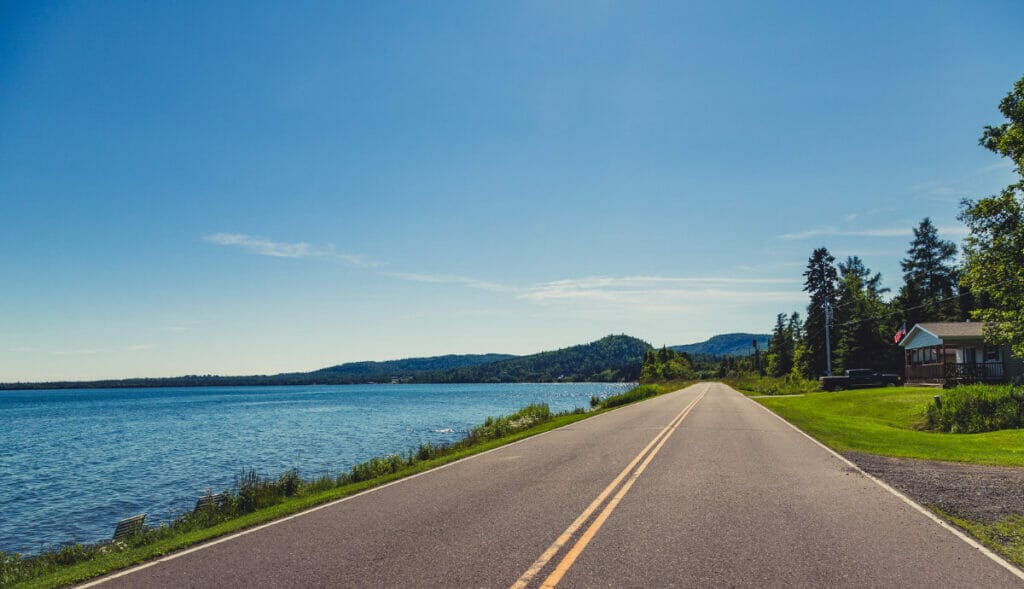 Interested in the history of fur trading in the British Empire?
Grand Portage, an 8.5 mile trail near Lake Superior, holds the key to plenty of history of this important trade route as well as the history of Anishinaabeg Ojibwe.
The park runs along the last 20 miles of the Pigeon River before flowing into Lake Superior, and it was one of 4 important fur trading areas.
The monument itself is made up of an old trading post, and the volunteers and employees of this free experience will educate and talk to you like you have stepped back into the 1700s, making for a truly immersive experience.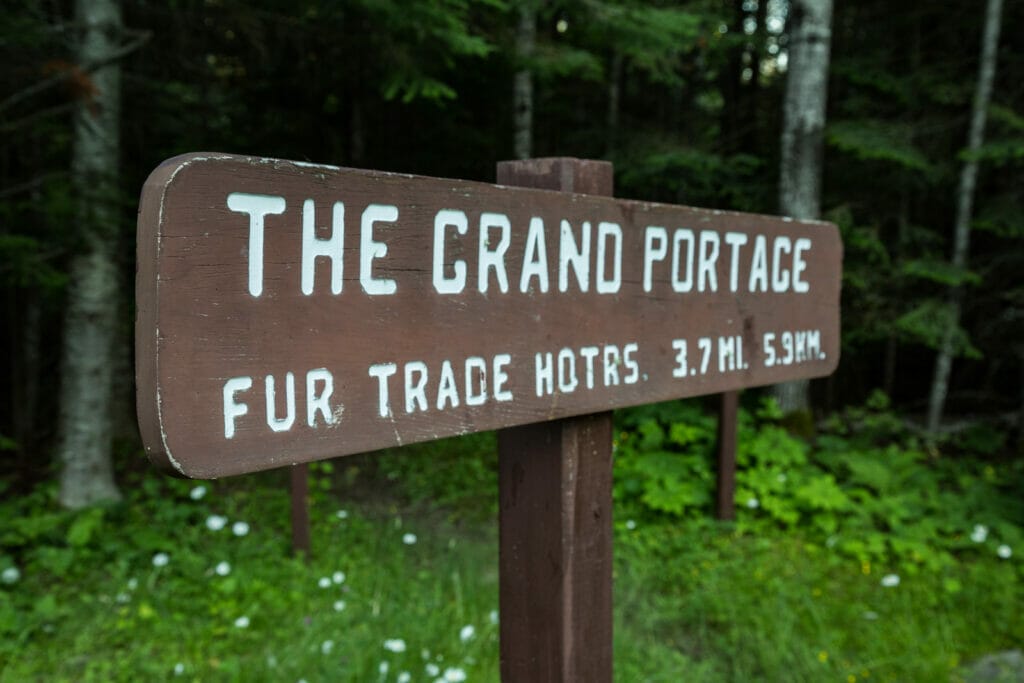 There's also a living village with people making things such as birch canoes and really making you feel like you've stepped into that time period.
History lovers and nature lovers will both enjoy a trip to Grand Portage, and there is a great emphasis on the indigenous people and their customs and languages if you want to learn more about the people who first tamed the lands and established a life in this area.
Insider Tips:
Plan to stay for several hours if you want to experience the visitor center and the trails
Don't miss the movie in the visitor center if you want more context about the area and its history
The kids can earn Junior Ranger Patches while there if they're interested in taking part in the activities
Address: 170 Mile Creek Rd, Grand Portage, MN, United States
2. Pipestone
This land, sacred to Native Americans, is famous for the red pipestone used to craft pipebowls for ceremonial pipes.
It's also a place of natural beauty, with stunning rock formations and waterfalls along the way.
Within this area, you'll find a visitor's center and museum so you can learn more about the history of the land, as well as a film with more information.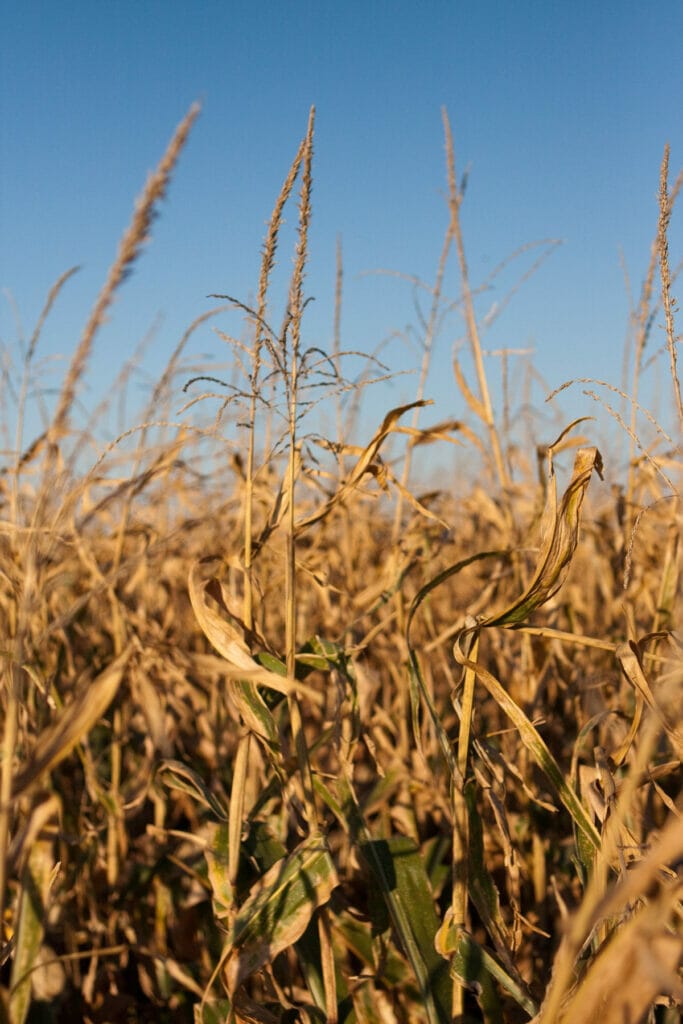 There's also a gift shop, as well as regular demonstrations on pipestone carving in the warmer months, and of course the opportunity to walk through the tall grass prairies and see the Winnewissa waterfall.
Insider Tips:
Visitors spend about an hour or two at the park
The path is paved well and the trail is easy, so this is a good place to come with kids or people who need easy trails for mobility reasons
The stamp for the National Park Passport is located in the small giftshop
Address: 36 Reservation Ave, Pipestone, MN, United States
National Historic Trails in Minnesota
Minnesota has one historic trail worth checking out!
3. North Country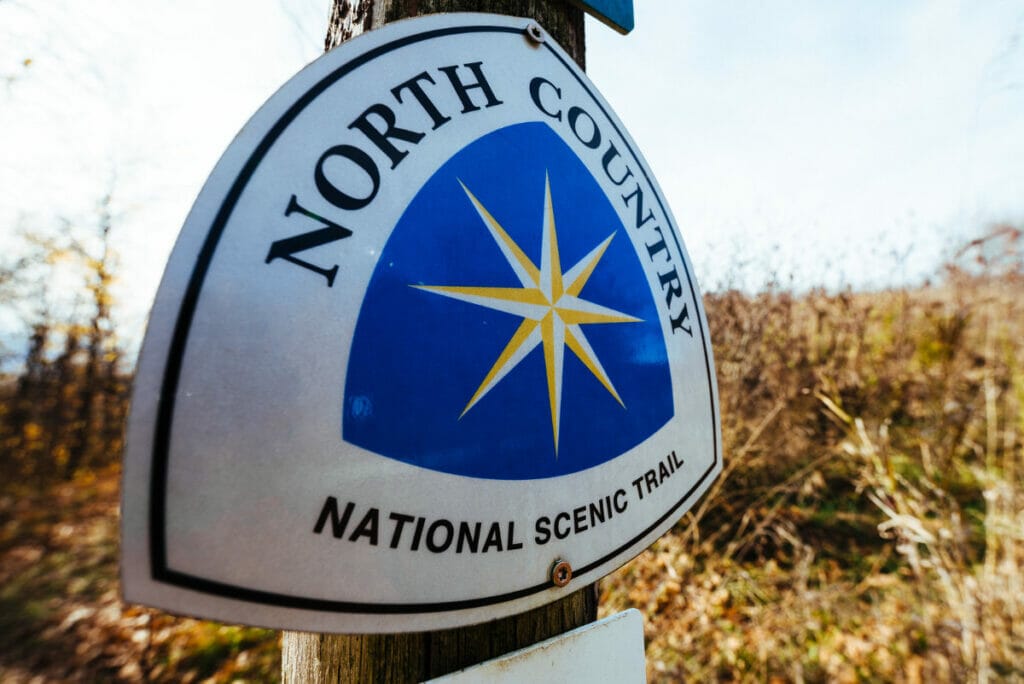 While some scenic trails in the US are actually more "historic" trails that you can drive from place to place on, the North Country Scenic Trail is an actual walking trail, so get that hiking packing list out and find your best hiking shoes!
There's almost 800 miles to explore, though they don't all connect together. You can choose smaller isolated segments like a 4 mile hike in Grand Rapids, or you can opt for a 196 mile route near Detroit Lakes or a 400 mile route that goes from Ely to south of Duluth.
The trail encourages backpacking, as well as primitive camping as you wind your way through the lakes, wetlands, and hardwood forest.
And if you would prefer to see the trails on cross-country skis or snowshoes rather than regular shoes, there's no problem there!
The trails are open almost year-round, so having fun in winter in Minnesota just got more scenic.
Insider Tips:
In the Fall, you'll want to wear blaze Orange to make you stand out as it is hunting season
There is a period in early November due to hunting season when the trails are closed
River-Based Minnesota National Parks
Minnesota pays tribute to its rivers and waterways with these water-based national parks!
4. Mississippi National River and Recreation Area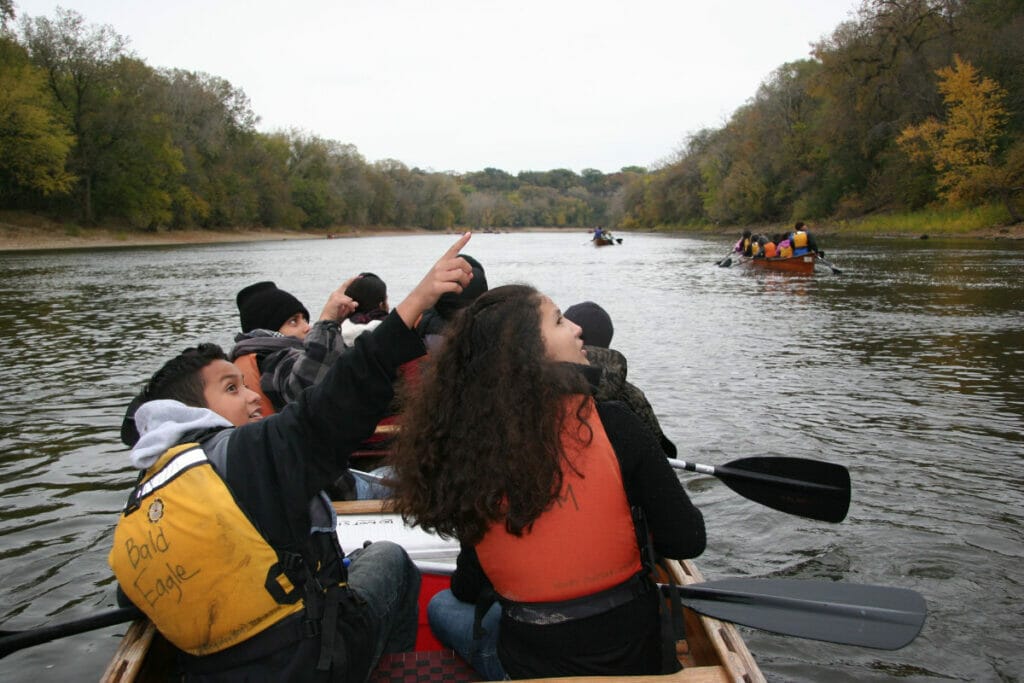 This protected corridor along the Mississippi River is a fantastic place to get out in nature.
You'll find it between Dayton and Ramsey, and there are two visitors centers, one in St. Paul's and one in Minneapolis.
Enjoy the shade of the walking paths, use the space to play frisbee or football, or fish along the river.
Attractions within the national park area include the Mill City Museum, the Stone Arch Bridge, and Fort Snelling State Park.
At the visitor center, you can also check out the satellite view of the park as well as other virtual activities.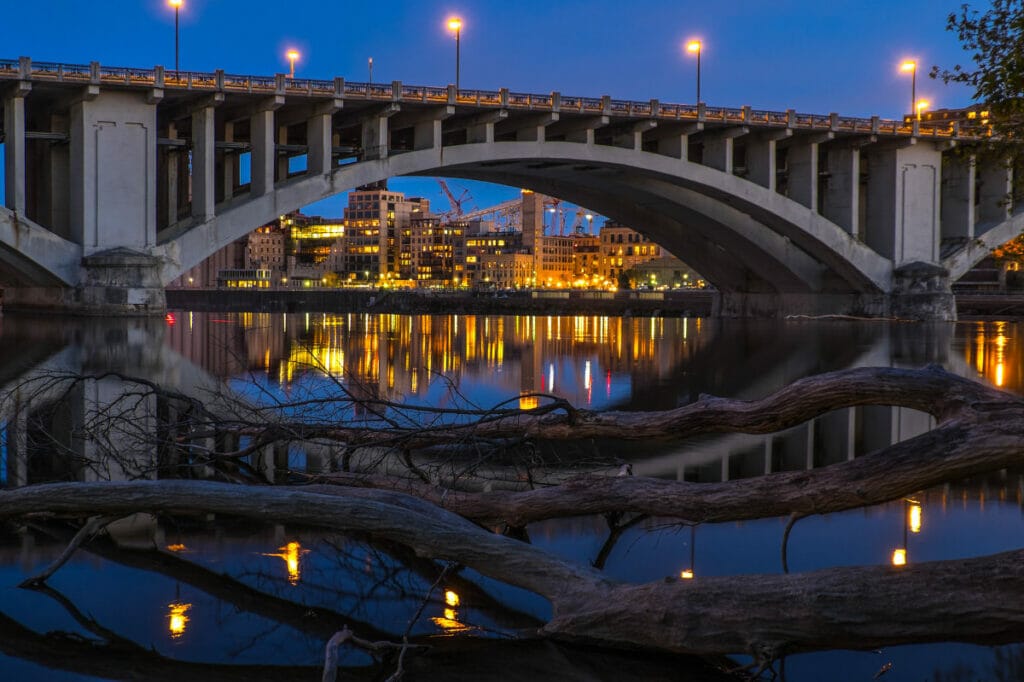 Enjoy the views of the Minneapolis skyline and stand in awe of the river that has an incredible place in American history.
If you want to visit with your furry friend, there is a no leashes dog trail you can take advantage of.
Insider Tips:
Make sure to have mosquito protection, as they love hanging out near the water
Remove any trash you bring in, and leave no trace!
Metered parking is available at the visitor center and near some trails
Website: https://w3r-us.org/
5. Saint Croix National Scenic Riverway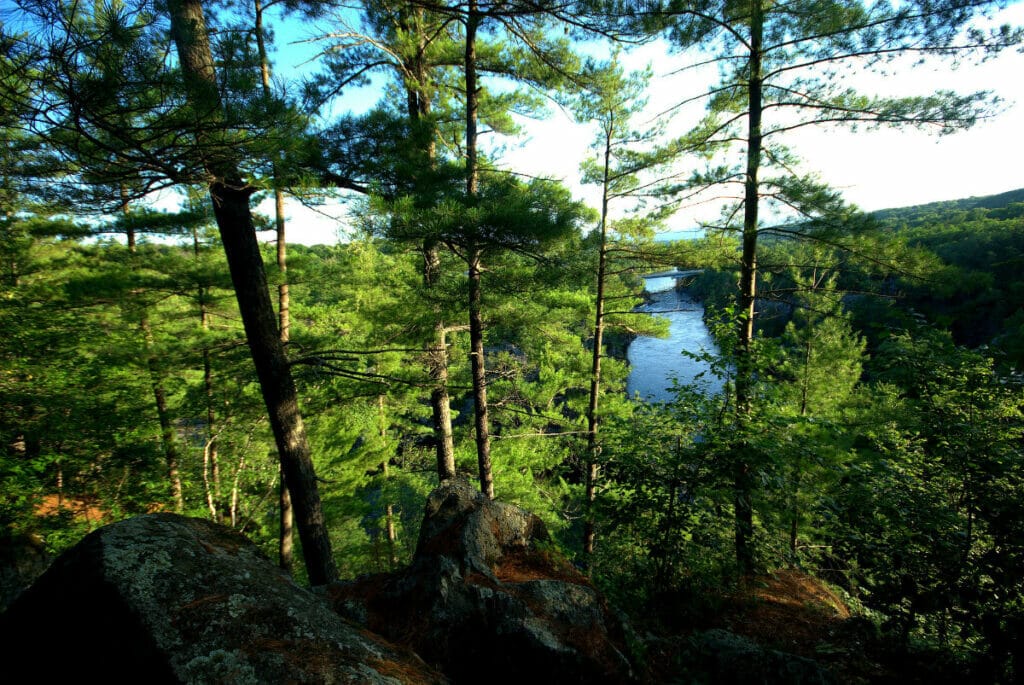 North of Stillwater Minnesota, the Saint Croix National Scenic Riverway is the border between Wisconsin and Minnesota and is a protected area for canoeing, boating, and fishing.
The upper half is accessible in Minnesota via Taylor's Falls Lion Park, and this is a really pristine and gorgeous area loved by locals.
More visitors, however, are drawn to the shallower waters in the lower half, where you can rent a canoe, spend summer days swimming, and enjoy great fishing options.
Due to the currents, you always want to make sure you wear a life jacket and are up to date on your water safety knowledge.
This is Mother Nature, not a swimming pool!
Keep an eye out for deer and bald eagles as you explore the waterways, and enjoy feeling like you've escaped into the wilderness when you're not actually that far away from civilization!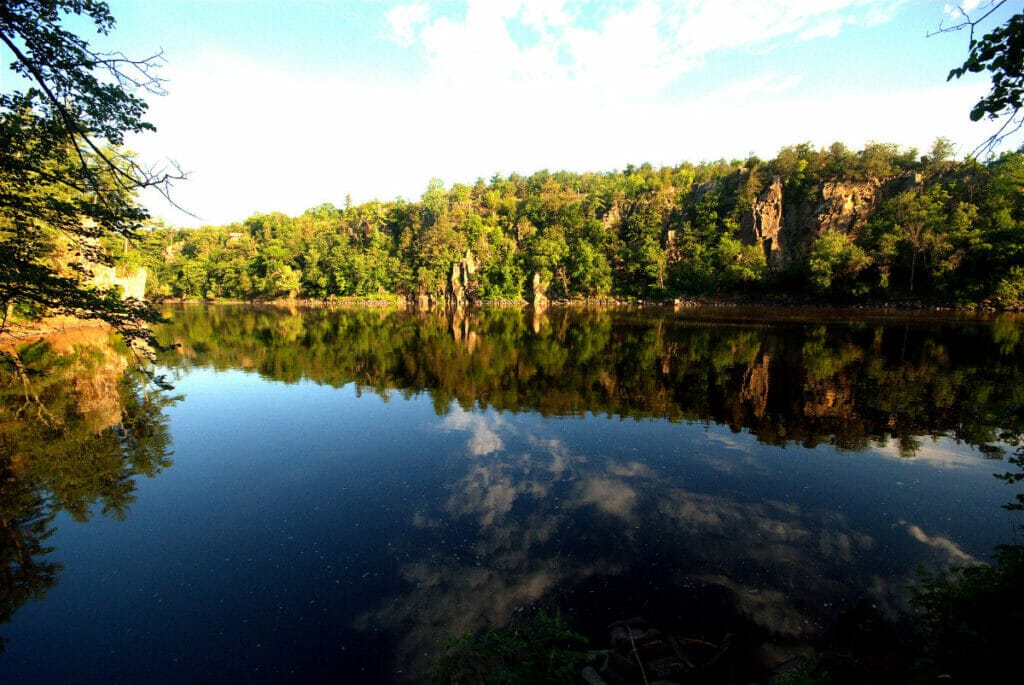 There's also a great visitor center with a film on the region and exhibits to show you more information about the history and preservation of the scenic waterway.
6. Voyageurs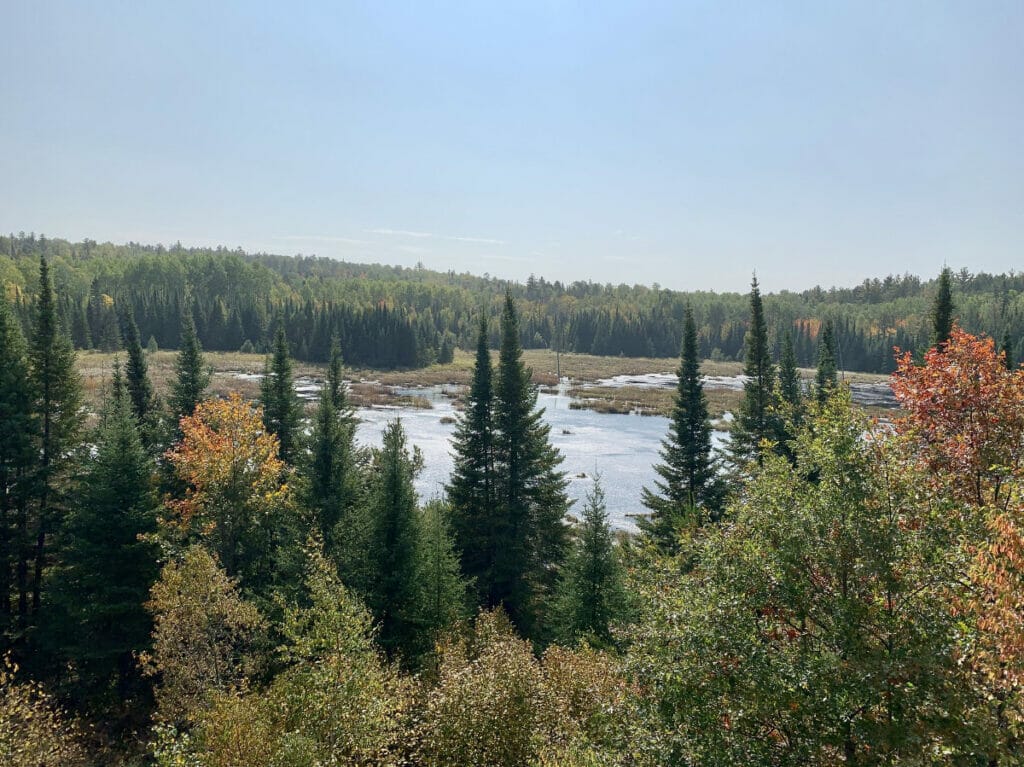 Close to the Canadian border is Voyageurs National Park, a maze of interconnected waterways that Minnesota outdoor gurus will fall in love with.
Set up a tent and a hammock under some trees and watch the water flow by, enjoy swimming on sandy beaches, or try the fishing hot spots.
The stars at night are incredibly clear and mesmerizing, and see if you can spot otters or beavers in the daytime!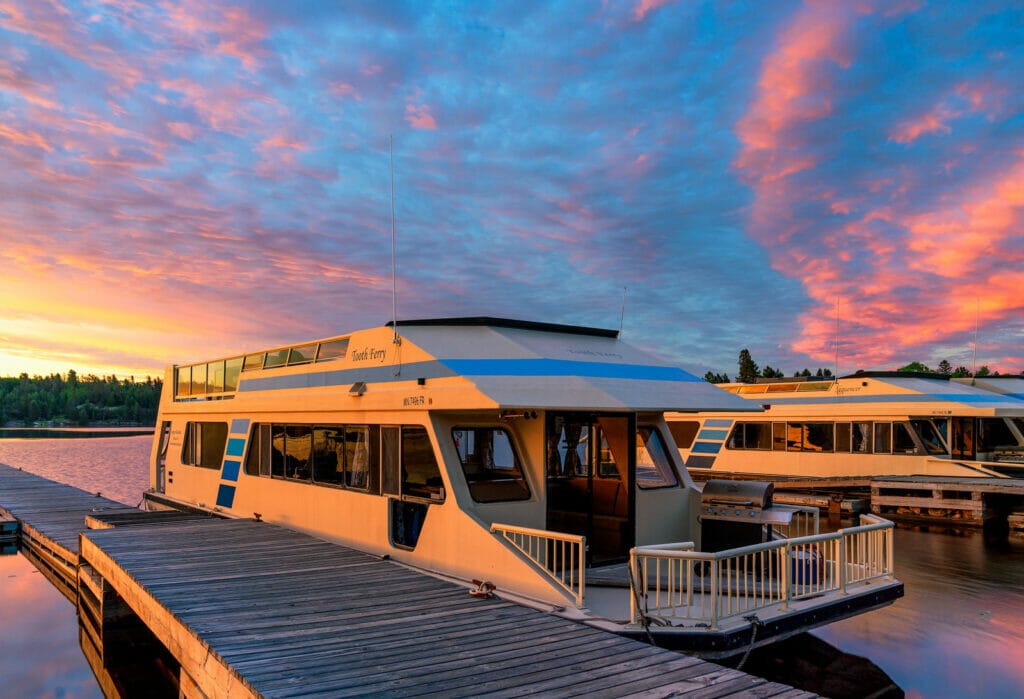 During windy weather, you might prefer to stay on the banks of the land instead of on the water, and everyone should come prepped to deal with mosquitos in the summer.
While there are some hiking trails, the best way to see the park is really by water, so rent a houseboat or prepare for some camping on the shores and kayaking along water to see the sites.
Hey! Want to learn more about national parks in other states? Check out our other guides!
Get the All-American Travel Secrets!
Don't miss out on America's hidden gems!