Whether you're looking for the best places to celebrate birthdays in Orlando or you're trying to plan your own Orlando birthday bash and have no idea where to turn, this list is a fantastic resource for being able to celebrate your special day in style.
From kid's birthday parties in Orlando to more sophisticated adult-only options, this is the entertainment capital of the world.
There is literally a town called "Celebration," as well as fireworks across the theme parks every night.
And why shouldn't they be celebrating you?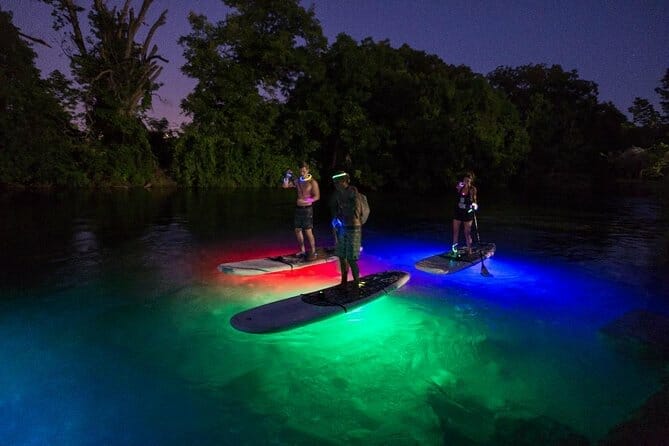 If you want to go in-your-face theme park birthday in Orlando, you totally can, but if you want to keep it a bit calmer and just enjoy a nice dinner out at one of the best birthday restaurants in Orlando, that's an option too.
Happy Birthday in advance (or maybe it's today if you've left it really late), and may you or your friend's birthday in Orlando be the most memorable day possible.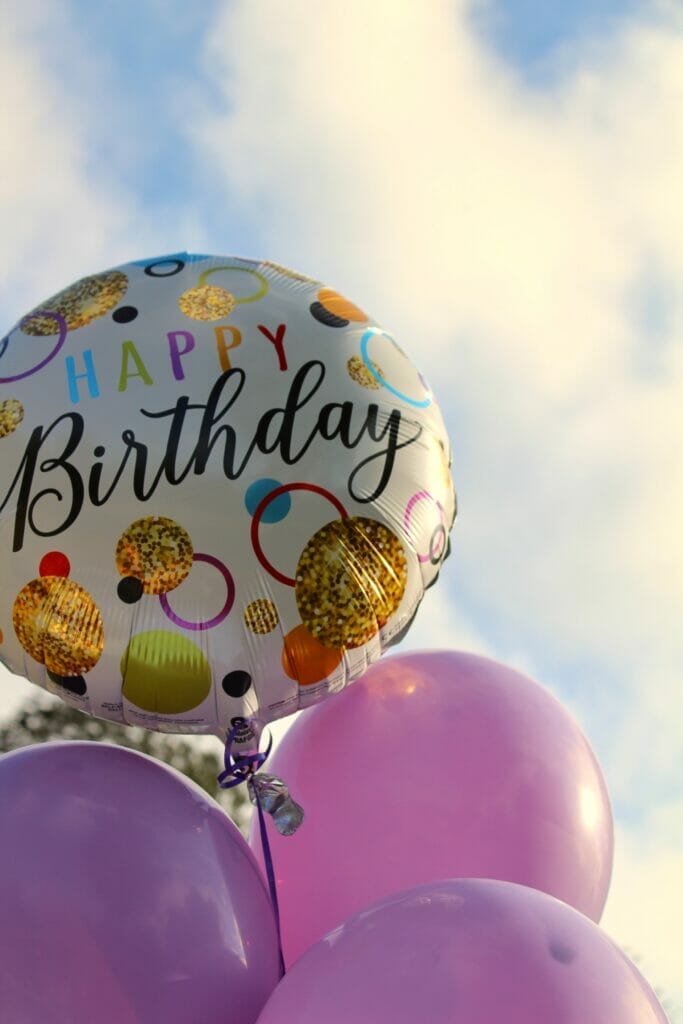 Getting around Orlando
Don't forget that it's much easier to see Orlando by car so you can get around on your own.
Rental cars are perfect if you're flying into the area.
We recommend using Discover Cars price comparison to find the cheapest deals.
What to Bring to Orlando
If you're not used to the Orlando heat, here are just a few suggestions on what to make sure you have with you, almost year-round.
Where to Stay in Orlando
Budget: Splashing Out ($250+ per night)
Orlando is full of luxury hotels to choose from, and while more obvious options might be the Ritz Orlando, the Waldorf Astoria is at a bit of a cheaper price point (though not cheap, this is still a splash out) and offers some spectacular amenities.
Firstly, it's set on over 400 acres, and in addition to plush rooms that will rival any resort you've stayed in, there is also a full golf course, 2 swimming pools, kid's clubs, a lazy river, an on-site spa AND free transportation to the Disney parks.
Oh, also there are 12 restaurants, so, there you go, decision made!
Budget: Mid-Range ($150-$250 per night)
I've stayed in this hotel so many times, I've lost count – and every single time, I want to stay forever.
The Wyndham Bonnet Creek is a great mid-range option with spacious rooms, beautiful pools, a lakeside location with plenty of recreational opportunities for kids and adults alike, and some rooms even have Disney fireworks views.
Relax by the fire pit in the evening, or put on your plush robe and check out the spa. The location is top notch, the price is reasonable for Orlando, and the memories you'll make here will last a lifetime.
Budget: Uh…on one! ($150 or less per night)
If you'd rather spend your vacation money on things to do in Orlando while still being comfortable and happy at your resort, Hilton at Tuscany Village is for you.
The whole resort is sleek and modern, with awesome views from many of the balconies and well-designed outdoor pools (yes, this is Orlando, even the cheaper hotels have a pool!)
Choose from studios or suites, and appreciate the great location that makes you a 4 minute walk from the Outlets and a less than 10 minute drive from Disney, SeaWorld, Universal, and other Orlando attractions.
Orlando Birthday Ideas for Kids
Orlando is a kid's birthday paradise.
Many of the attractions listed have special kid's birthday parties packages, but you can also just go as a family if you're not looking to host a full kid's birthday party in Orlando.
1. WonderWorks
This is a mecca for kid's birthdays due to all the weird and wonderful exhibits here.
You'll recognize it because the outside is memorable: an upside down house!
From the moment you enter, you're surrounded by wacky experiments, simulators, and interactive displays featuring all of the wonderous things in the world.
The best way to get cheap entrance is by using the GO Orlando pass.
There's also laser tag which can be a great birthday gift!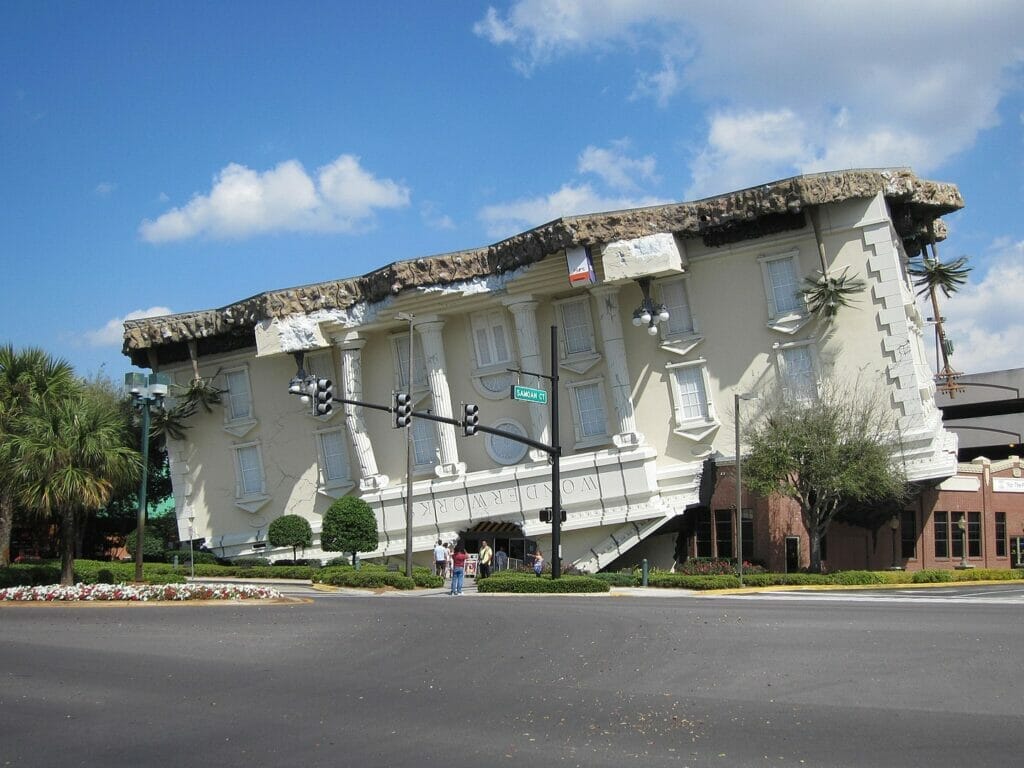 2. See a Movie at Regal Winter Park Village
For some of the comfiest seats in Orlando, visit the Regal Winter Park Village with your little ones to see the latest family movie.
Not only will they love getting to get popcorn and go to the movies, but the seats are super comfy and lay all the way down!
Yes! All the way!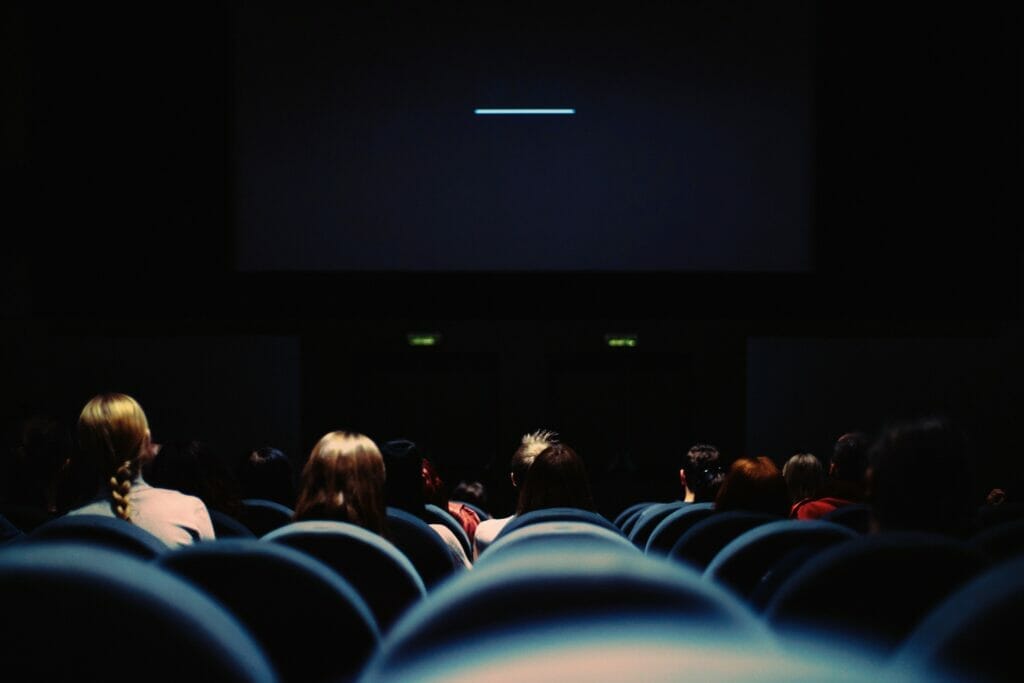 This is a great option for parents needing a bit of shut eye before moving on to the next birthday adventure, while the kids can go crazy putting their chair at whatever angle they want.
Sometimes, it's the little things.
3. Orlando Science Center
For kids who like to get their hands dirty and interact with exhibits, you can also spend a great birthday at the Orlando Science Center.
This is a bit more educational focused than Wonderworks, but I mention it specifically for kids because they have done an amazing job of creating playspaces and interactive displays for the little ones.
They can really get immersed and play pretend in fascinating ways, including getting involved in the process of harvesting oranges from the grove, holding a number of reptiles in the animal section, and testing out their physics skills with easy to understand blocks in the gravity exhibits.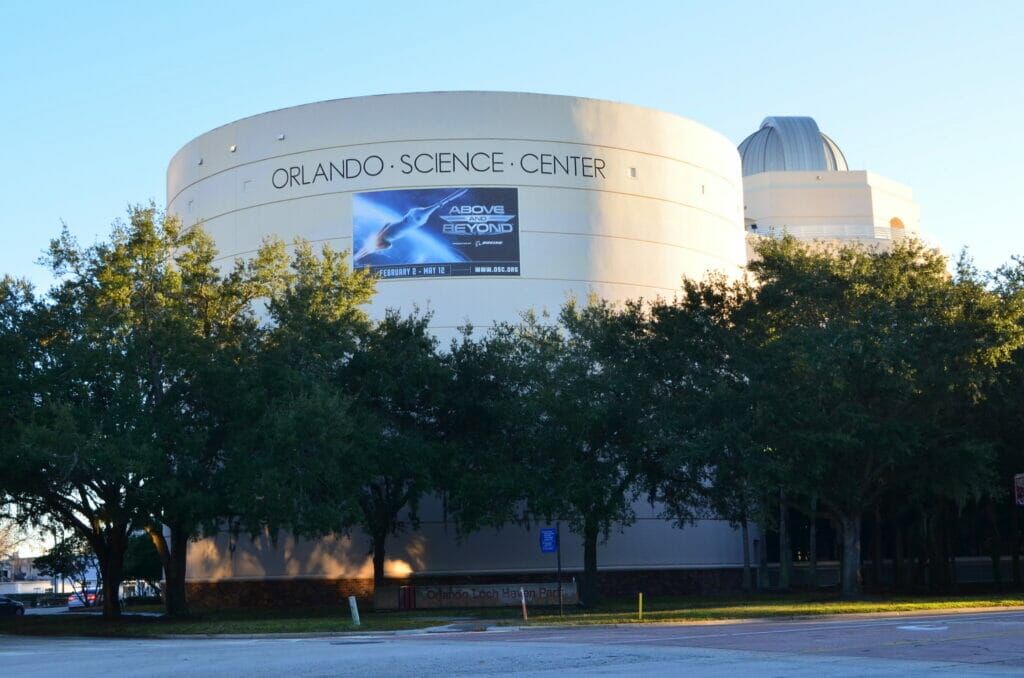 4. Crayola Experience
If you're looking for things to do in Orlando for toddler's birthdays, look no further than the Crayola Experience.
This is truly a fantastic birthday treat for creative kids.
Not only do you get to check out the process behind making crayola crayons, but the entire experience is dedicated to helping kids find their creativity and be their artistic selves.
You'll learn how to paint, how to make crafts, how to draw, and so may other options including electronic coloring and using technology to create funky drawings and new design ideas.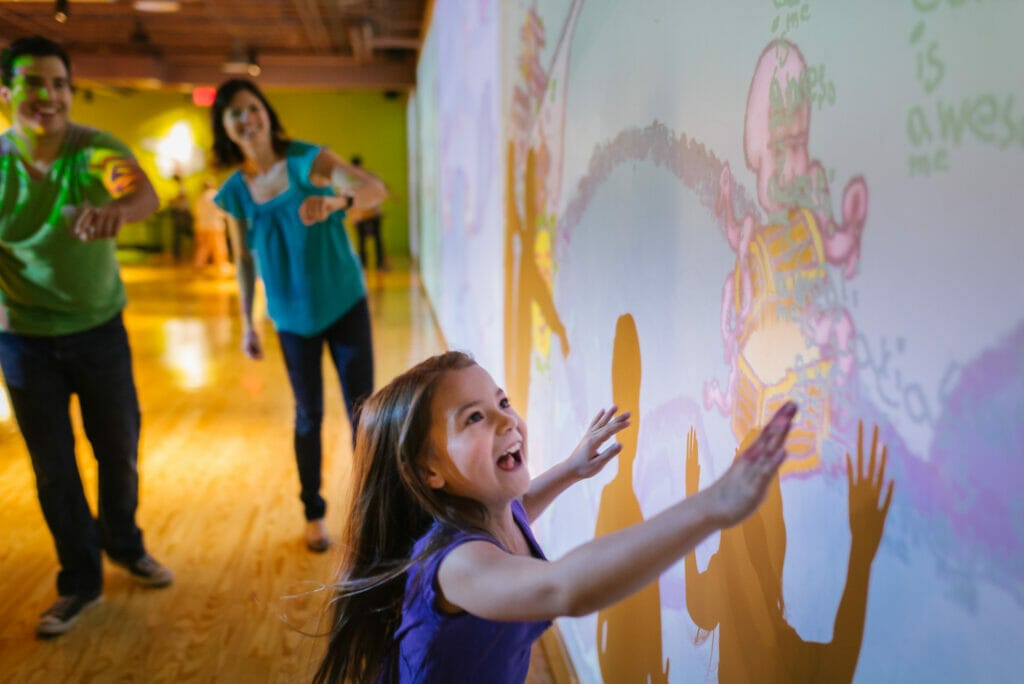 5. Indoor Trampoline Park
What better way to celebrate a birthday in Orlando with a kid than letting them burn all of their energy out at an indoor trampoline park?
There are a few to choose from, including Altitude Trampoline Park (the best), Outer Limitz and Rebounderz, but the basics are that they can basically let loose and jump off the walls, literally.
This is such an amazing and awe-inspiring place to be in as a kid – like all of your dreams come true.
There are often other play options like ball pits and obstacle courses, and safety is at the forefront with tons of mats and lots of padding!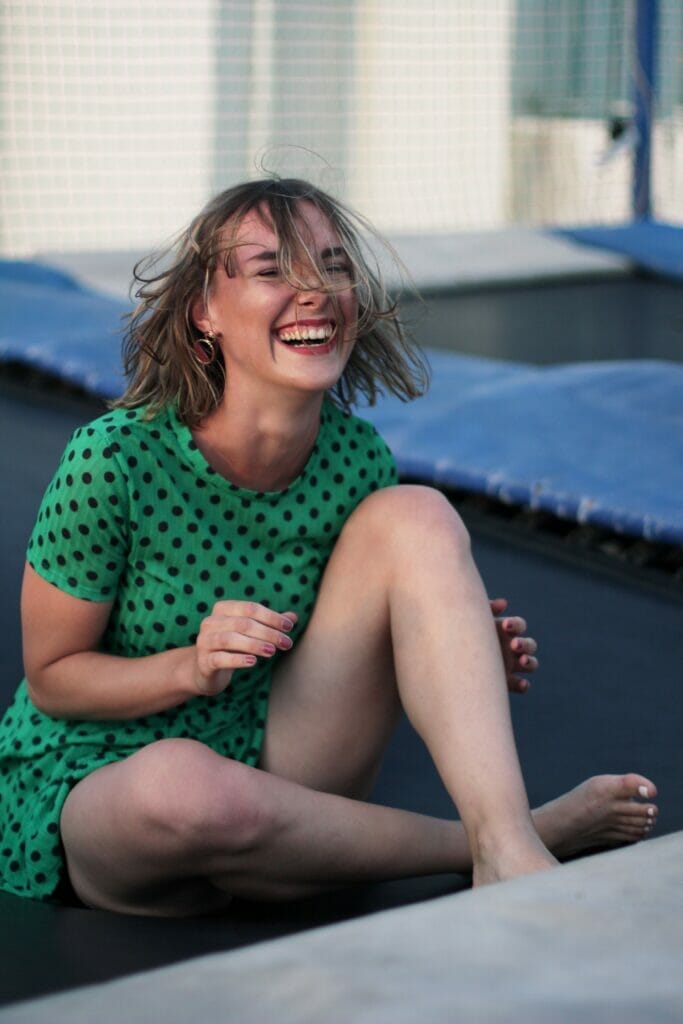 6. Enjoy Dinner Theater
Dinner theater is a fantastic way to celebrate a child's birthday in Orlando, and it being the capital of entertainment, there are plenty to choose from.
One of the most popular is Medieval Times, which gets you eating out of a skillet with your hands because who needs a fork in Medieval times?
It also gets the kids involved by putting everyone on a team to support a specific knight, which is a great way t keep the kids engaged.
Disney also offers some dinner theater options, like the Spirit of Aloha show at Disney's Polynesian Resort which would be fun for a tweenager.
Strap on a pair of old school rollerskates or inline skates and skate around this old school skating rink to the sound of the music.
There are regular public skate sessions for a kid who wants a unique birthday idea, and there's a snack bar so you can buy them a treat during the break from the disco.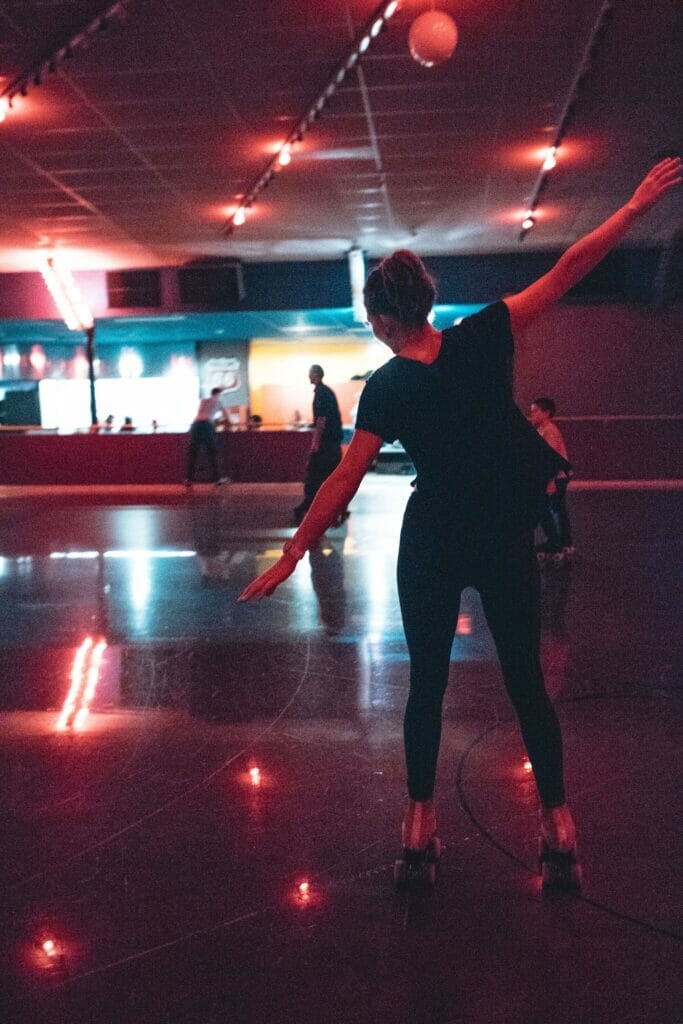 Birthday Ideas for Theme Park Lovers
At the end of the day, Orlando is the theme park capital of the world, so if you want to celebrate your birthday at a theme park, you're definitely not alone.
8. Fight Aliens at Universal Studios
Universal Studios is a fantastic birthday ideas for anyone looking for some old school movie rides and nostalgia (get discounted tickets here).
From fighting aliens on the Men in Black ride to befriending Homer Simpson on the Simpson's ride, this is a true Orlando classic and the first of the Universal theme parks.
It's also one of the best things to do in Orlando with teenagers on their birthday.
For the best dining options, you'll want to head to the free CityWalk area which is in between the two parks to grab some dinner at somewhere like Margaritaville or enjoy a birthday donut at Voodoo Donuts.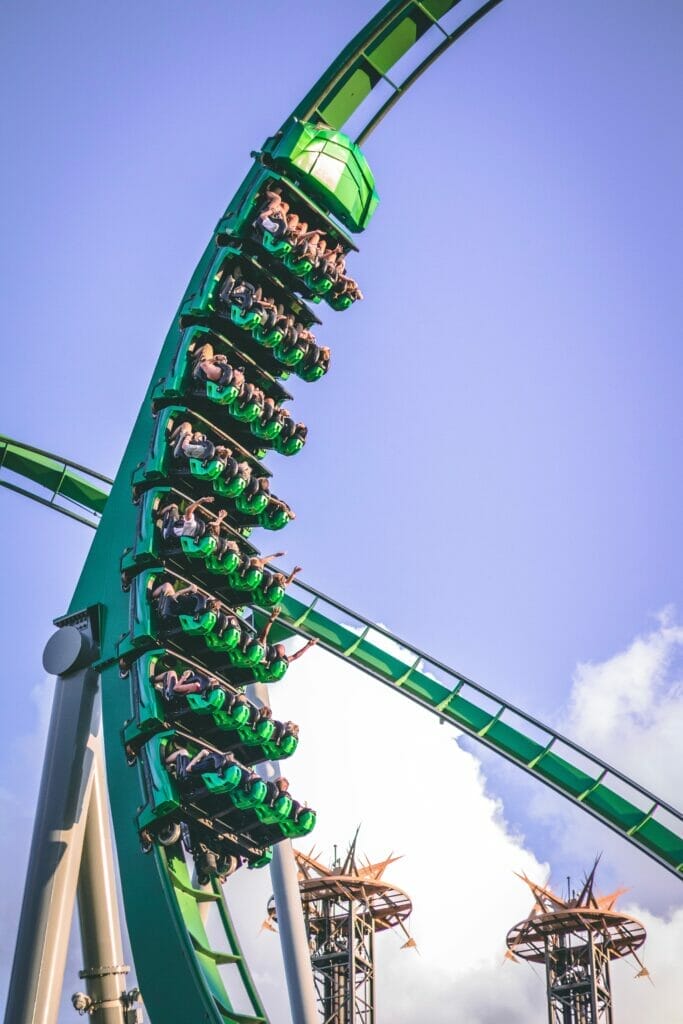 9. Go to Hogwarts at Islands of Adventure
Harry Potter lovers, even if you're not turning 11, this is your chance to spend your birthday finally attending Hogwarts!
Both Universal Studios and Islands of Adventure parks have Harry Potter themed lands, connected by the Hogwarts Express train, but Islands of Adventure is the original Harry Potter themed land and has the stunning Hogwarts castle as well as Harry Potter and the Forbidden Journey, which is a fan favorite ride.
Buy some chocolate frogs or a wand in the shops, wear your robe and immerse yourself in the action for the day, or just attend as a muggle fascinated by magic.
Like Universal Studios, the best places to eat aren't in Islands of Adventure but in Citywalk, however there are some Harry Potter themed quick service eateries so you don't have to go without your butterbeer.
10. Go on a Safari at Animal Kingdom
Head on over to Disney to go on a safari at Animal Kingdom.
This is a great thing to do in Orlando for your birthday if you're an animal lover, and you can just stick to the free options that come with park entrance like the Kilimanjaro Safari, Flights of Passage, and the other best rides at Animal Kingdom to Fastpass.
If you want to try and find something more unique to do at Disney World, though, you can also pay extra to go on a more private safari where you'll get to spend time with a small group seeing the animals up close and learning from an on-site animal conservation expert.
You can also book options where food is included, which is a great birthday splurge.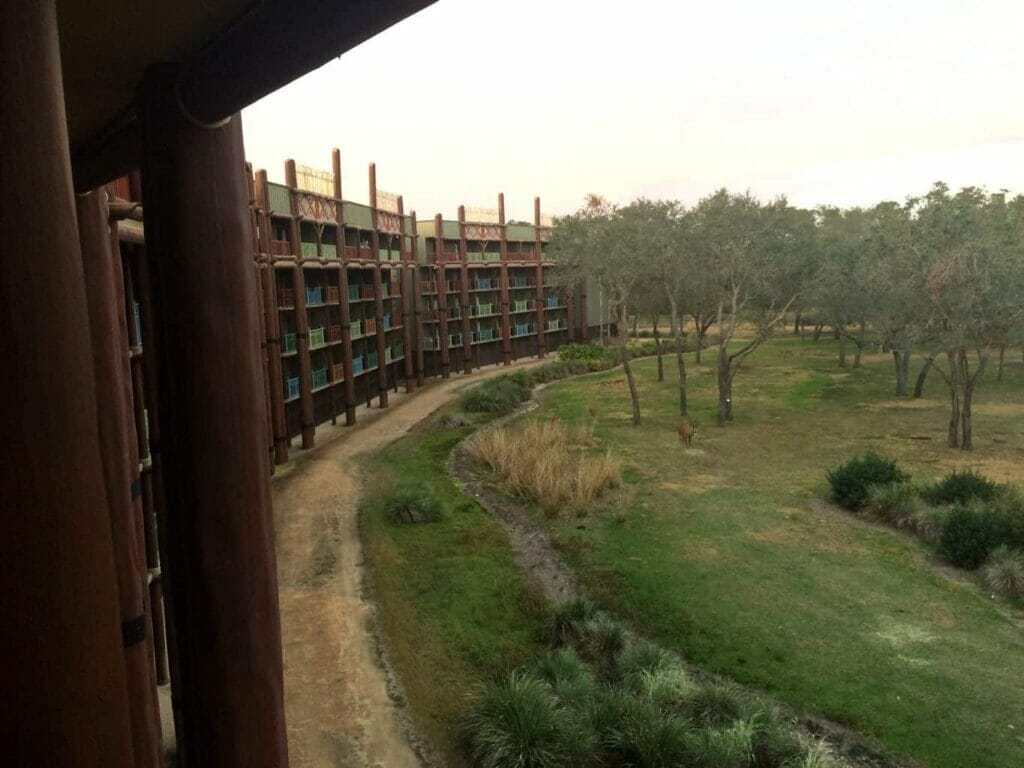 11. Learn about the Ocean at SeaWorld
SeaWorld has changed a lot over the years, but it is still an Orlando fan favorite for those interested in marine life and thrill rides (not at the same time!).
From learning about sea lions, orca whales and dolphins to visiting the penguins to riding on intense rollercoasters like Kraken, your day can be a fun mix of calming shows and heart-pumping rides.
12. Join the Resistance at Hollywood Studios
If either Star Wars or Toy Story is your favorite franchise, your birthday in Orlando should be spent at Hollywood Studios.
Not only do they have the adorable Toy Story Land with three rides, including a rollercoaster, but they have an incredibly immersive and massive land called Galaxy's Edge which is all about becoming part of the Star Wars universe.
With two rides to choose from, including arguably Disney's most advanced and impressive ride, Rise of the Resistance, you'll be able to have some thrills while also making time for things like droid making or light saber making.
Galaxy's Edge can be expensive if you choose to do all of the "make your own" options and want to try things like green milk or spend time drinking in Oga's Cantina, so prepare for this to be a full Star Wars themed birthday splurge.
You might not come out with as much money in your wallet, but you won't even care about your wallet because you'll be too busy looking after your droid.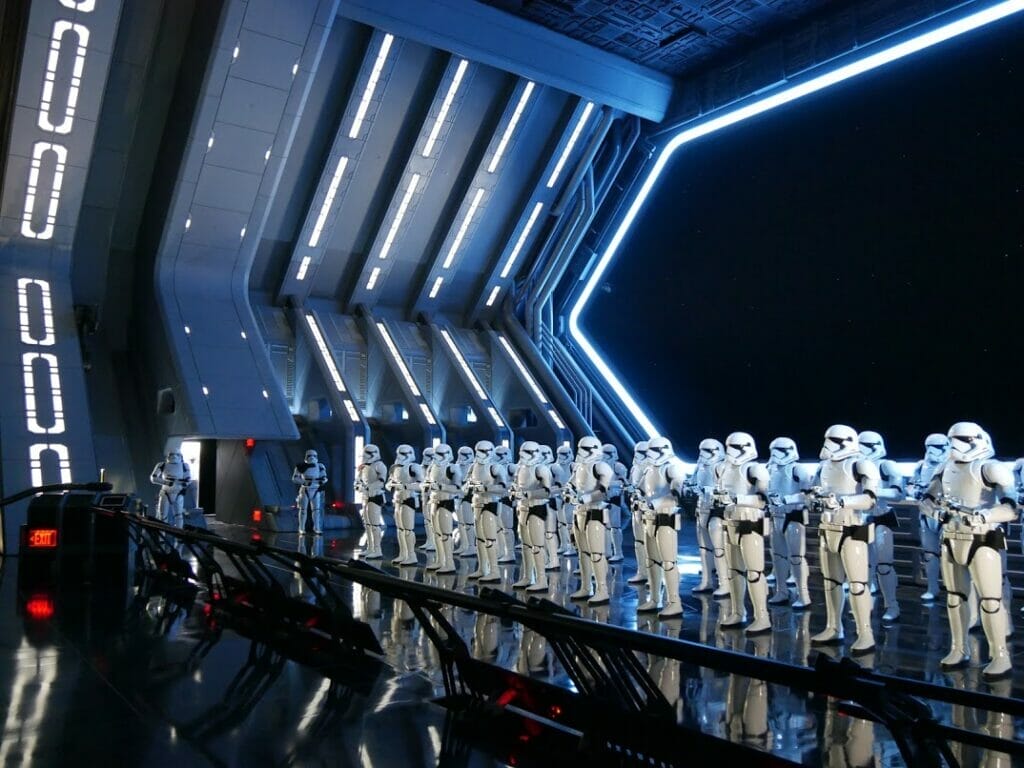 13. Dine around the World at Epcot
Epcot is a classic birthday option in Orlando for adults who want to take on the drinking or dining around the world challenge.
Epcot has its own version of countries around the world laid out around a lake called the World Showcase.
Each has dining and drinking options, as well as their own gift shops, so many birthday girls and guys try and create a challenge as they make their way around the countries.
You could get a drink from each country, buy a pin in each country, try a dessert in each country, or combine your challenges for the ultimate birthday day out.
Lots of people also make birthday shirts to wear to Epcot for this reason, and it's practically an Orlando birthday right of passage, especially if you're celebrating a 21st birthday in Orlando.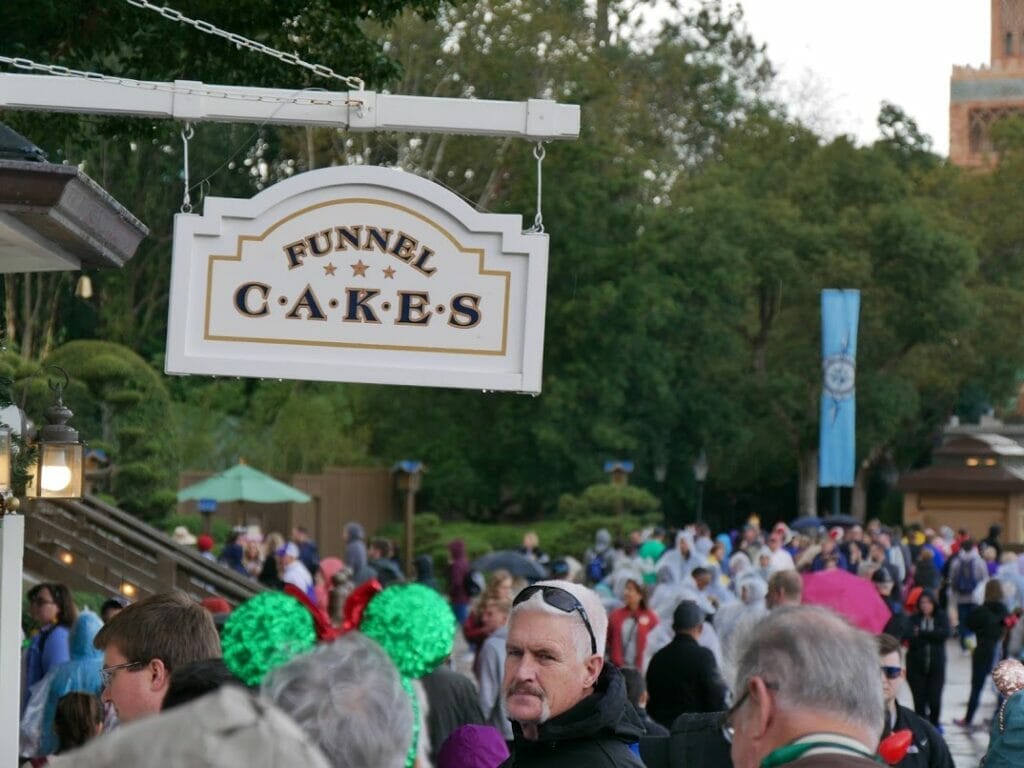 14. Get a Birthday Button at the Magic Kingdom
When you want a classic Disney birthday, get a "birthday button" from guest services (one of the free things to do at Disney World), and spend the day at the most magical place on Earth.
By wearing a birthday button, you may get extra happy birthdays from cast members or other guests and it has been known for magical moments to happen like getting a free dessert at dinner or getting a special character interaction.
Spend the day zipping around on Space Mountain, flying high with Peter Pan, and chasing ghosts in the Haunted Mansion, and then top it all off with a stunning fireworks show over the castle that you can pretend is just in your honor.
There are plenty of fun sit-down eating options in the Magic Kingdom for a birthday as well, including Crystal Palace which is Winnie the Pooh character dining or Be Our Guest, a dining option in the Beast's Castle.
What to Do in Orlando for Foodie Birthdays
If the name of the game for you involves birthday food, here are the best places to eat for your birthday in Orlando.
15. Lake Eola Restaurants
From the gastropub, World of Beer to burgers and fries at 310 Lakeside, the restaurants surrounding Lake Eola are great options.
Not only do you get the view of the lake with the swan boats passing by, but it's an easily accessible area and convenient for lots of areas around Orlando so your friends and family can meet you there (or it's a great option for an Orlando birthday date night).
It's also great if you don't know entirely what you're in the mood for.
Just walk around the lake and pick what looks good!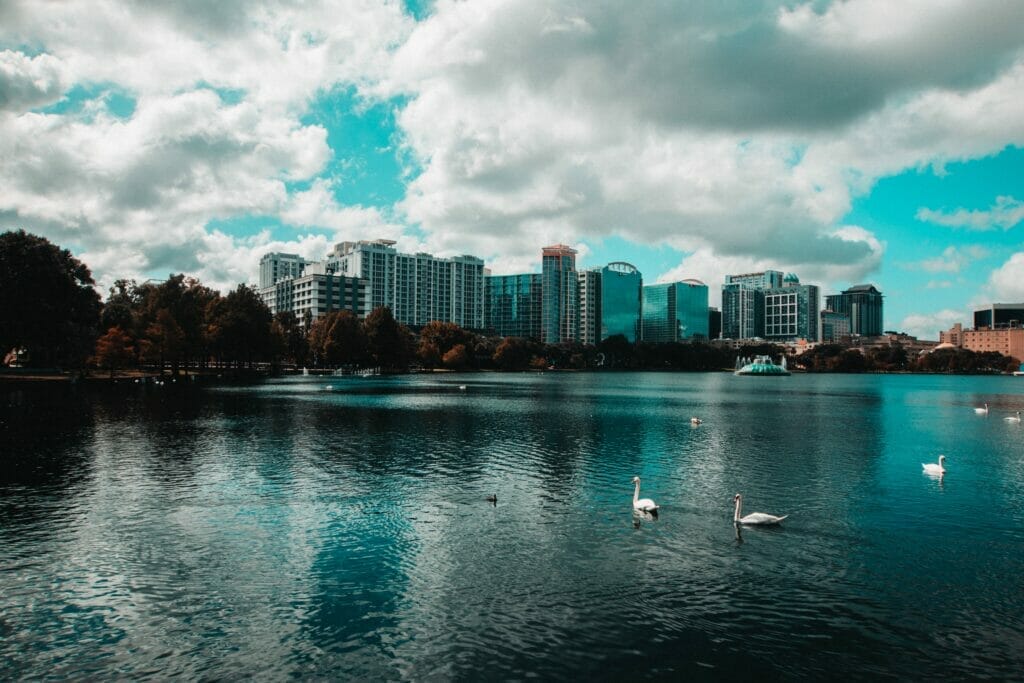 16. Eat at Kadence
With only nine seats and reservations necessary, Kadence is one of Orlando's gems.
A sushi bar where you get to watch it all prepared right in front of you and interact with the chefs, this is one of the best ways to spend a birthday in Orlando.
Because of the demand for this seriously high quality cuisine, this is a birthday treat to make sure you get reservations for way ahead of time.
Even better if you can bring 8 friends and turn it into a dinner to remember!
17. The Ravenous Pig
Located in Winter Park, the Ravenous Pig is an amazing restaurant serving sustainable and seasonal food, including mouth-watering barbecue and southern classics like fried green tomatoes.
You can book to sit in the dining room or you can sit at the bar and still order from the menu for a more casual experience, but either way, you can't go wrong.
18. Go on an Orlando Food Tour
If you want to have more of a birthday experience rather than just eating at a restaurant, taking an Orlando food tour is a great way to experience hidden gems and have a fun couple of hours.
With Orlando food tours, you can take food tours in Winter Park, Audubon Park, or help design your own for your private group.
Orlando sightseeing tours are a fantastic way to see the city.
19. Find a Farmer's Market
With such great weather and sunshine most of the year, Orlando is a big city for farmer's markets.
If your birthday falls on a farmer's market day, check out Orlando Farmer's Market, the farmer's market in Audubon Park or the Winter Park farmer's market.
Orlando Birthday Ideas for Adults
If you want a more sophisticated, calm, or adult-friendly birthday in Orlando, there is plenty to do in Orlando for adults on any day, but especially your birthday!
20. Disney Springs
There are so many great things to do in Disney Springs for the adult Disney fan, including super cute shops like Tren-D and boutique Disney stores, as well as other brand name shopping like Sperry's.
You can also get a milkshake from Ghiradellis, watch the amphibicars float across the lake, or enjoy evening entertainment and live music at somewhere like the House of Blues.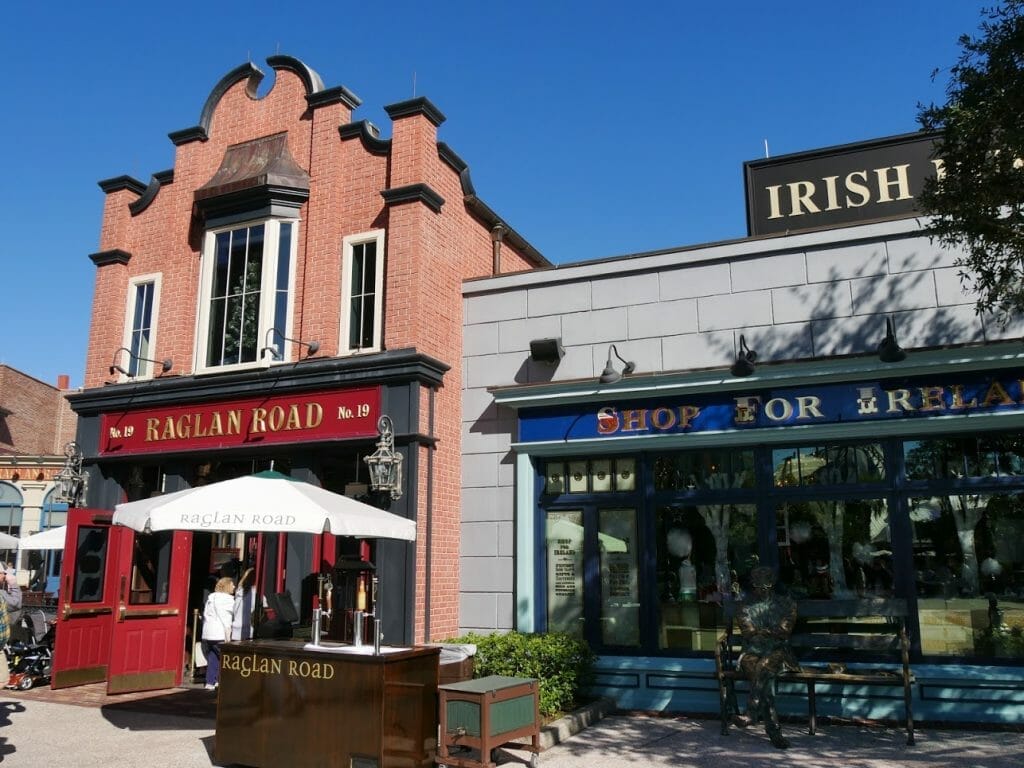 21. Winter Park
For a stroll down gorgeous tree lined streets and shopping and lunch at one of the most picturesque parts of Orlando, a birthday trip to Winter Park is in order (or why not consider a birthday bike ride through Winter Park like this one?)
From tea rooms to culinary shops to bistros to coffee shops, Winter Park is a far cry from the strip malls in other parts of Orlando.
It's a community proud of its architecture and the community feeling created by its main thoroughfare, Park Avenue, and tons of people spend a birthday day here just taking in the sites – don't forget to finish with some birthday ice cream from Kilwin's!
22. Go Shopping
Orlando is a shopping mecca, and not the boring kind like where you have to bring the kids to get new socks.
No, you can do some upscale shopping at places like Burberry at the Mall of Millenia, or visit the tried and true department stores at the Florida Mall.
You also can hit the outlets, with multiple options around Orlando.
These outlets specialize at selling brand names at discounted prices, so you can get more bang for your buck.
Combine a shopping day with someone like a movie or a nice dinner somewhere and you've got yourself the best Orlando birthday idea!
23. Take the SunRail
Okay, so Orlando isn't great with public transportation, which means that it's sort of a novelty around here.
One of the most popular things to do for your birthday if you're celebrating with some friends or your book club or what have you is to take the SunRail, which is Orlando's train.
It doesn't go too many places, but is expanding enough that people take a day trip from its stop on Church Street to its stop in Winter Park and then go get lunch.
24. See a Show at Dr. Phillips
Dr. Phillips is Orlando's premier performing arts center, and if you can find a show that's on during your birthday (or birthday season), this is a great way to spend a birthday night.
From Broadway musicals to impactful drama theater, Dr. Philips is home to it all and is truly the destination for large scale arts events in Orlando.
25. Hang Out at Wine Bar George
Wine Bar George is a super cool and trendy wine bar down at Disney Springs, featuring some snack options but mostly lots and lots of wine.
Grab yourself a designated driver or stay on Disney property in one of the best Disney Deluxe resorts, and spend a chilled night at the wine bar with friends or family, celebrating your next year.
26. Spend the Afternoon in Celebration
There is literally a town in Florida called Celebration, which I would say is the perfect way to spend your birthday.
Known as Disney's town due to it being built and run by the Walt Disney company, this is a picturesque town with a Main Street and plenty of places to eat and shop.
If the sun is shining, rent some bikes and bike along the beautiful tree lined streets, or just stop in a bakery for a birthday dessert.
Things to do on Your Birthday in Orlando Outdoors
Orlando is perfect for spending time outside on your birthday because it's not a part of the Sunshine State for nothing!
In the summer months, it may be extremely hot and humid (okay, it will be extremely hot and humid), so opt for water-based activities then, while in the winter months, the temperatures are glorious and perfect for exploring trails, golfing, and spending your birthday experiencing the nature that can be found in Orlando (yes, there is some).
27. Take an Airboat Ride
Want to get adventurous?
Take an airboat ride with Boggy Creek, cruising over the lakes and keeping an eye out for Florida wildlife including alligators.
Airboat rides are a staple in Central Florida, and they make for memorable birthday pictures and a day that you won't want to forget.
Experienced guides will show you the best of Boggy Creek and there is also plenty to do on land before and after you depart for a glide over the swamps.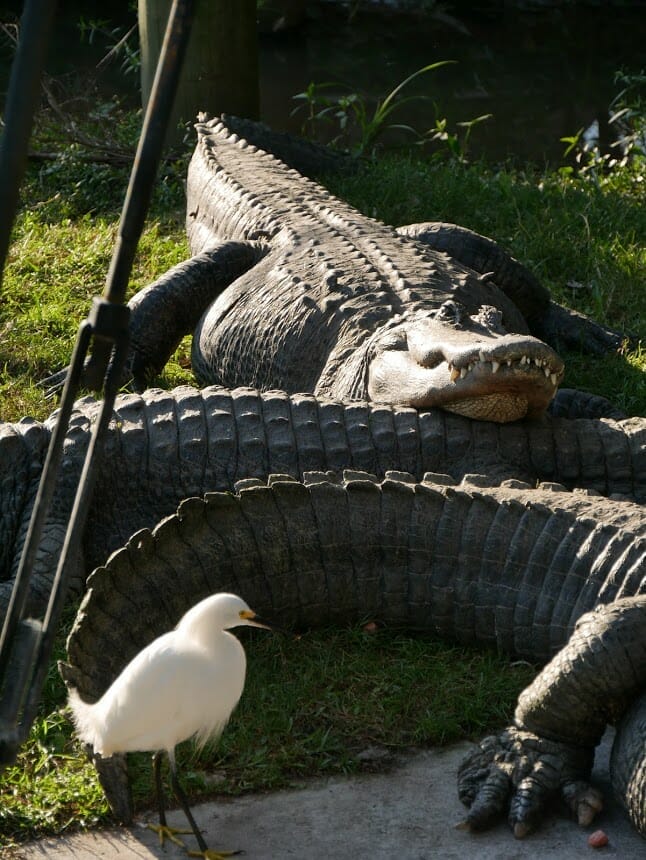 28. Golfing
If you want to golf on your birthday in Orlando, you've got plenty of options.
From the upscale Disney courses to more mainstream courses like Dubsdread, this is a city filled with golfing options.
Spend the morning teeing off and then get lunch at the clubhouse, or have a late afternoon session to see gorgeous sunsets over the lakes.
You do want to watch out for alligators on Florida golf courses, so don't get too close to one if it tries to wish you a special day!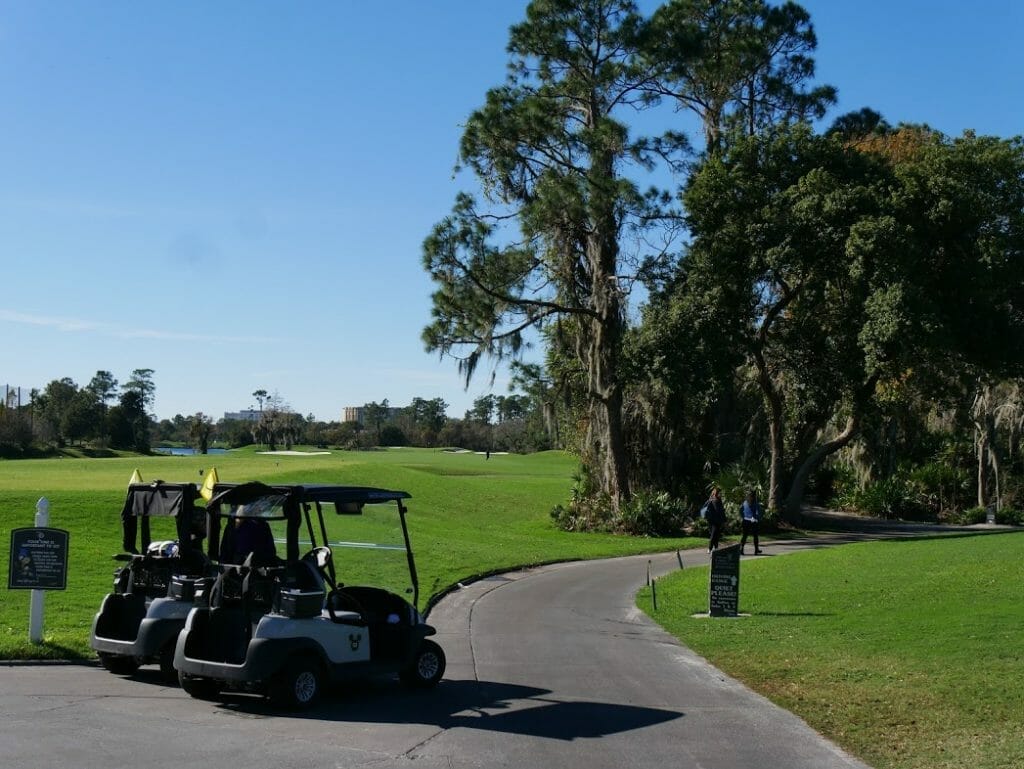 If you want a calm and chilled out birthday, Leu Gardens is the place to go.
Wander around acres and acres of plants, blooming no matter what time of year, and experience nature in Central Florida that can feel far away when you're driving down I4 or heading to the crowded theme parks.
This is a nice way to reflect and sit amongst the trees for a morning or afternoon before heading to a birthday lunch with your friends.
30. Central Florida Zoo
The Central Florida Zoo with its overhanging trees and lovely boardwalks through the animal exhibits is a great way to spend a birthday.
From the rhinos to the giraffes to special zookeeper for a day opportunities and animal feeding experiences, there's something here for a special day for any kind of animal lover.
31. Gatorland
Gatorland is one of the most unique attractions in Orlando that many tourists don't get to.
But locals know how great it is (buy tickets here).
This is Orlando's oldest theme park and you can spend a whole day here if you take part in all of the extras like the zipline that goes right over a bunch of gator's hungry mouths and the off-roading experience.
Check out my Gatorland review for more information, and make sure to book ahead of time if you're planning on spending your birthday at Gatorland so you can make sure there is space for you in the special experiences.
If you just want to walk around and see all of the gators and other animals like insects and other Florida wildlife, that's included in the price of admission along with the must-see shows.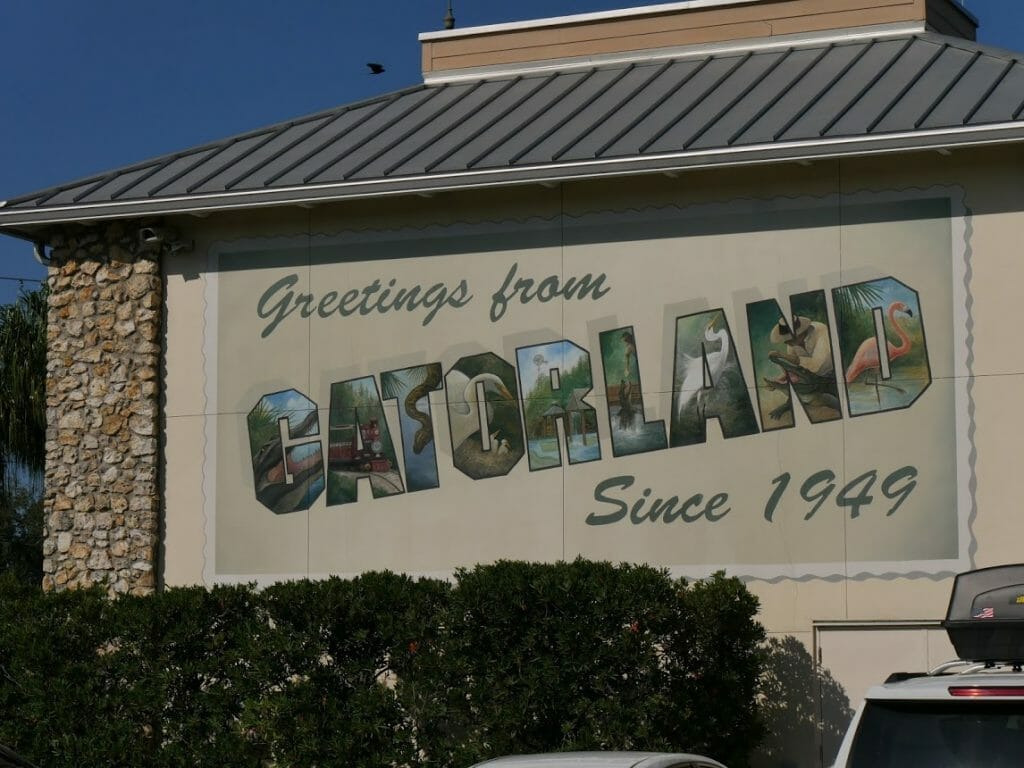 32. Water Park
This is Orlando, so even in December there are water parks open.
Combine your love of theme parks and being outdoors and celebrate your birthday at an Orlando water park.
You've got two to choose from at Disney, Typhoon Lagoon and Blizzard Beach.
Both are excellent, with Typhoon Lagoon having more traditional tropical theming and Blizzard Beach having unique ski resort theming.
You can also head to Universal's Volcano Bay which is iconic in Orlando for the functioning volcano, or you can try Aquatica which is Sea World's water park.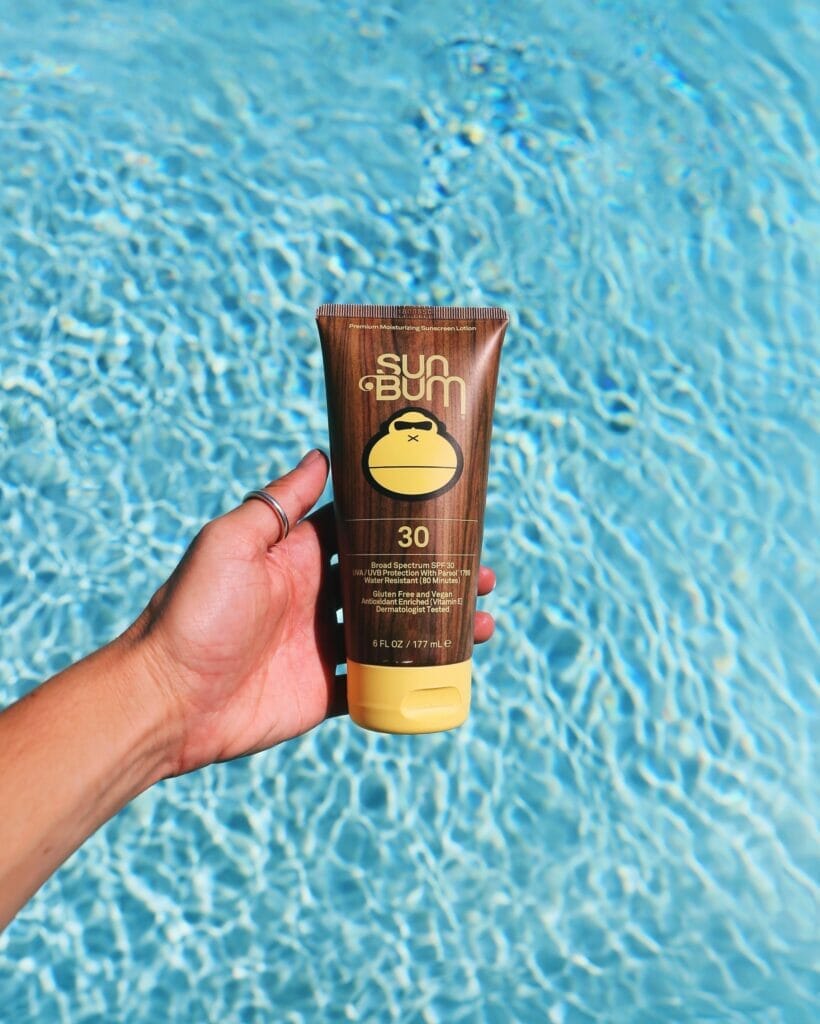 33. Swim with Dolphins at Discovery Cove
If you want a birthday experience in Orlando that you'll always remember, try swimming with dolphins at Discovery Cove.
Discovery Cove is almost a nature-based theme park that features the ability to snorkel with fish, have lunch out on tropical patios and of course swim with dolphins.
The dolphin swimming experience is an extra ticket to admission at Discovery Cove, but it's your birthday so you're totally worth it.
What else should I not miss in Orlando?
If you're visiting Orlando soon, here's a very brief rundown of a few of my other favorites to make sure you don't miss anything!
Hey! Want more Orlando content? Check out these guides!
Get the All-American Travel Secrets!
Don't miss out on America's hidden gems!