Whether you're celebrating your first wedding anniversary or you've had so many that you can't even remember which one it is, these anniversary ideas in Orlando are going to make sure you have that fun and romantic anniversary that you've always dreamed of!
You can keep it low key with just dinner, or I've got options for more over-the-top anniversary experience for those really special anniversaries where you have no limit on your budget for the celebrations.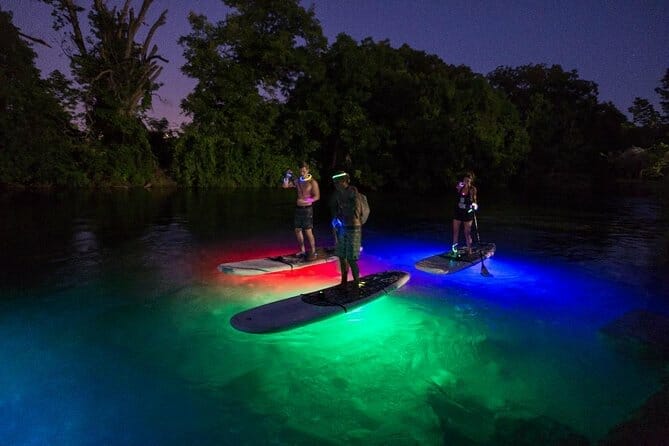 Orlando, home to fun, attractions, foodie heaven and plenty of sunshine, is really the perfect place to find things to do in Orlando on your anniversary, so let's get to these options from a Florida native!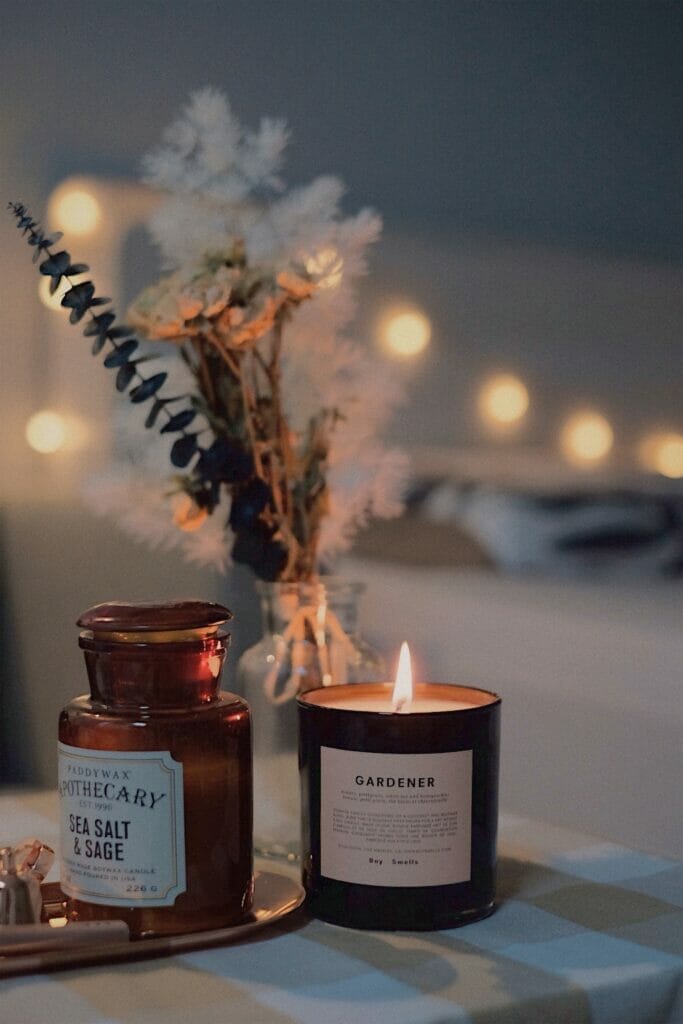 What to Bring to Orlando
If you're not used to the Orlando heat, here are just a few suggestions on what to make sure you have with you, almost year-round.
Getting around Orlando
Don't forget that it's much easier to see Orlando by car so you can get around on your own.
Rental cars are perfect if you're flying into the area.
We recommend using Discover Cars price comparison to find the cheapest deals.
Where to Stay in Orlando
Budget: Splashing Out ($250+ per night)
Orlando is full of luxury hotels to choose from, and while more obvious options might be the Ritz Orlando, the Waldorf Astoria is at a bit of a cheaper price point (though not cheap, this is still a splash out) and offers some spectacular amenities.
Firstly, it's set on over 400 acres, and in addition to plush rooms that will rival any resort you've stayed in, there is also a full golf course, 2 swimming pools, kid's clubs, a lazy river, an on-site spa AND free transportation to the Disney parks.
Oh, also there are 12 restaurants, so, there you go, decision made!
Budget: Mid-Range ($150-$250 per night)
I've stayed in this hotel so many times, I've lost count – and every single time, I want to stay forever.
The Wyndham Bonnet Creek is a great mid-range option with spacious rooms, beautiful pools, a lakeside location with plenty of recreational opportunities for kids and adults alike, and some rooms even have Disney fireworks views.
Relax by the fire pit in the evening, or put on your plush robe and check out the spa. The location is top notch, the price is reasonable for Orlando, and the memories you'll make here will last a lifetime.
Budget: Uh…on one! ($150 or less per night)
If you'd rather spend your vacation money on things to do in Orlando while still being comfortable and happy at your resort, Hilton at Tuscany Village is for you.
The whole resort is sleek and modern, with awesome views from many of the balconies and well-designed outdoor pools (yes, this is Orlando, even the cheaper hotels have a pool!)
Choose from studios or suites, and appreciate the great location that makes you a 4 minute walk from the Outlets and a less than 10 minute drive from Disney, SeaWorld, Universal, and other Orlando attractions.
1. Dinner at the BoatHouse
The Boathouse, one of the best restaurants in Disney Springs, is a gorgeous restaurant with both outdoor and inside seating that is nautical themed in all aspects and a great mix of sophisticated and casual.
People do dress up to the Boathouse, but equally, you don't have to if you'd prefer to just wear shorts and flip flops.
The amazing food options range from delicious seafood to out-of-this-world burgers, and the bread rolls are basically an institution (they're so good with a honey glaze and really, you need to try them).
Ask for an outdoor seat at Hollywood Studios fireworks time as you can see them over the water (many people don't know this!) or ask for a booth for two inside for a romantic dinner.
Afterwards, you can spend your Orlando anniversary wandering around Disney Springs and enjoying the nightlife that can be found in some of its wine bars and other pub/bar like settings.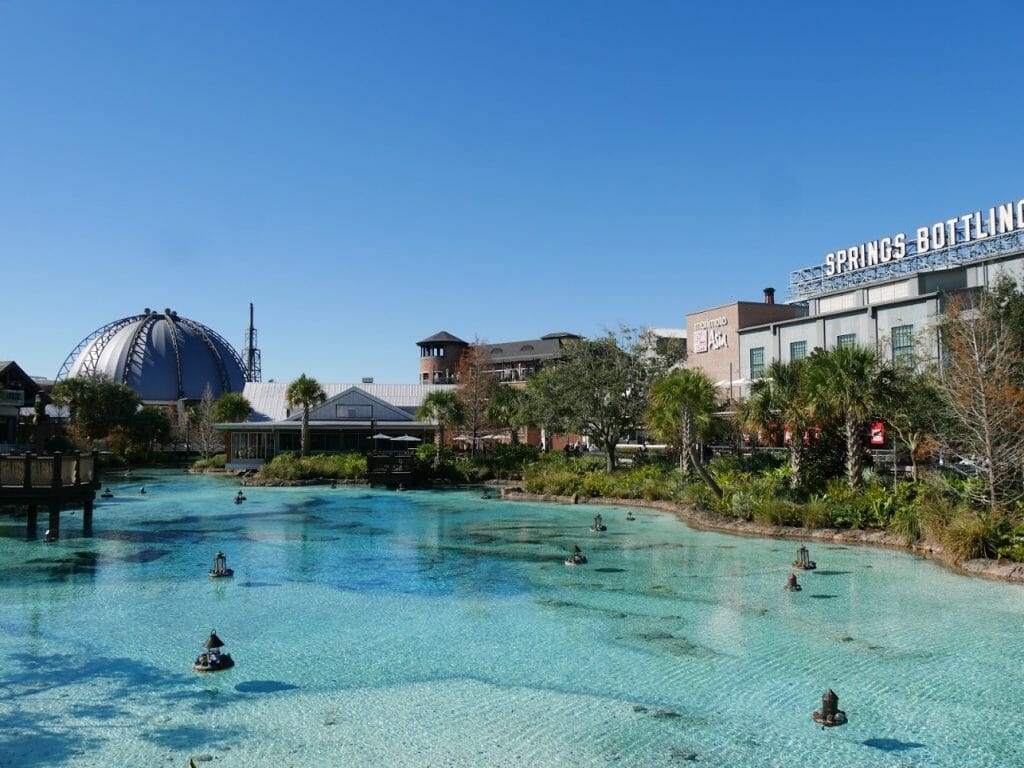 2. Le Cellier Steakhouse
There's nothing like a good old fashioned steakhouse for your anniversary dinner, but did you know that one of the best steakhouse dinners in Orlando is actually inside the theme parks?
Whether you've got annual passes or are visiting Disney from somewhere else for your anniversary, head to Epcot where you can dine at Le Cellier in the Canadian pavilion.
It's considered fine dining by Disney standards, so dressing up is required (and you might as well to celebrate your special day anyway!), and you'll enjoy a cozy menu of delicious steaks, fresh seafood, and Canadian dishes like poutine as you converse over candlelight.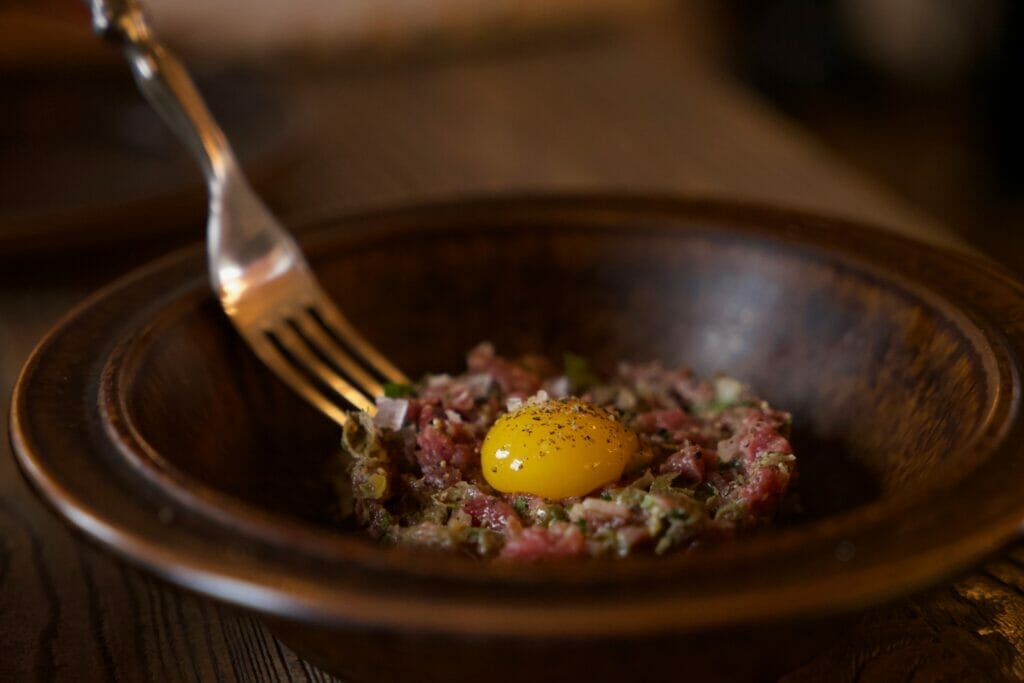 3. Swan Boat Ride at Lake Eola
If you want something cheap to do in Orlando on your anniversary, head to Lake Eola where you can spend a few hours walking around the lake and taking in the atmosphere and go for a ride on the swan boats.
You can't book these in advance – you have to put your name on the list when you get there, but this is a great way to see Orlando from a different, more local perspective.
Lake Eola is right near Orlando's downtown area, and there are plenty of shops and restaurants nearby to either do some window shopping or to get a bite to eat afterwards.
Do the swan boats at night for a more romantic environment, or stop by during the daytime to get a closer look at the fountain in the center and more clearly make out Orlando's skyline.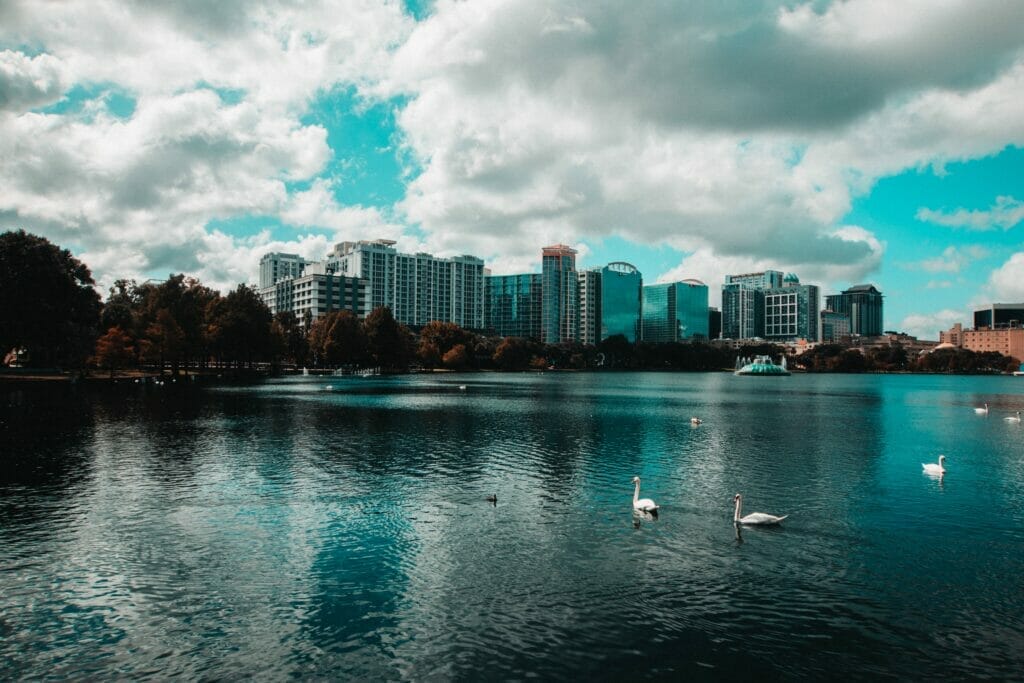 4. Jewelry Shopping on Park Avenue
Nothing says an anniversary like buying some jewelry!
Whether it's rings or necklaces you're after, there are some gorgeous jewelry shops in Winter Park and near Park Avenue that would make for excellent anniversary shopping.
Winter Park in general is a great place to be on your anniversary.
It has a charm and sophistication that is lacking in touristy-Orlando, and the mansions surrounding it don't make the place look too shabby either!
The Floridian weather means it's usually possible to sit outdoors, whether you're getting lunch or just sitting in the park admiring your purchases.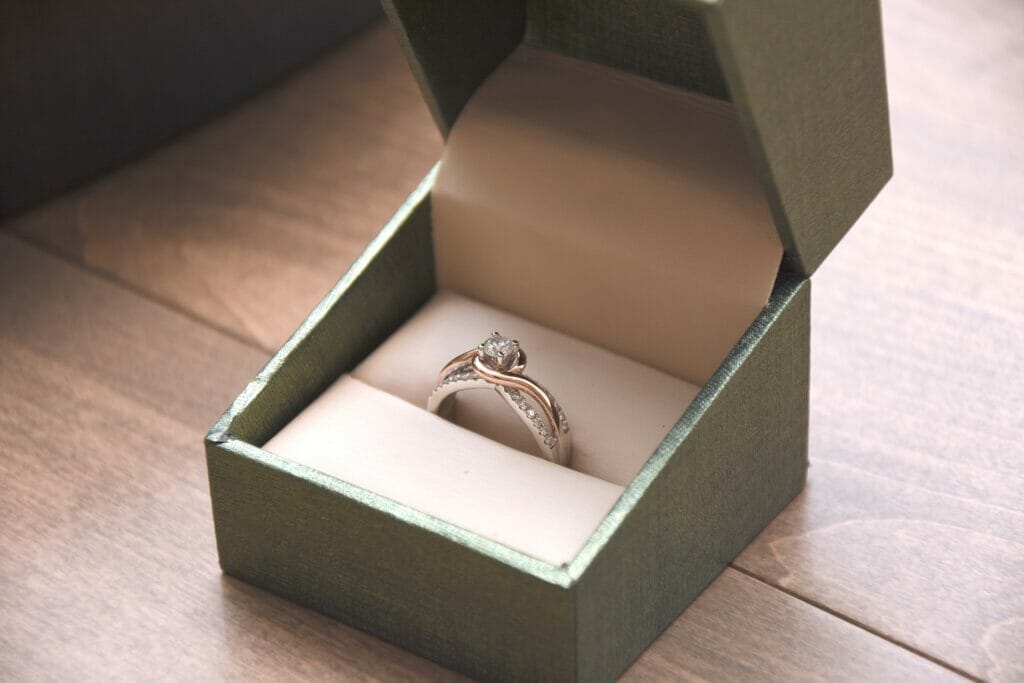 5. Hot Air Balloon Ride
If it's a really special anniversary, say, you hit the big 10 or 20 or even 50, why not try something new in Orlando?
Many people don't realize you can take a hot air balloon ride over Orlando, but you can!
Not only will see you see the city in a whole new way, but it is probably just the brand new experience you need to keep your anniversary feeling fresh and not just going out to the movies every time.
One of the most popular hot air balloon operators in Orlando is Painted Horizons Hot Air Balloon Tours (one of the best Orlando tours).
Experienced guides will lift you up in the air and explain the whole process of how it stays there (as a person with a fear of heights, my palms are already sweating).
You can book a cheaper package that may have other people on board with you, or pay more for a private tour (go private for your anniversary!
You don't want someone's kids yapping in your ear while you're trying to reminisce on your years together!)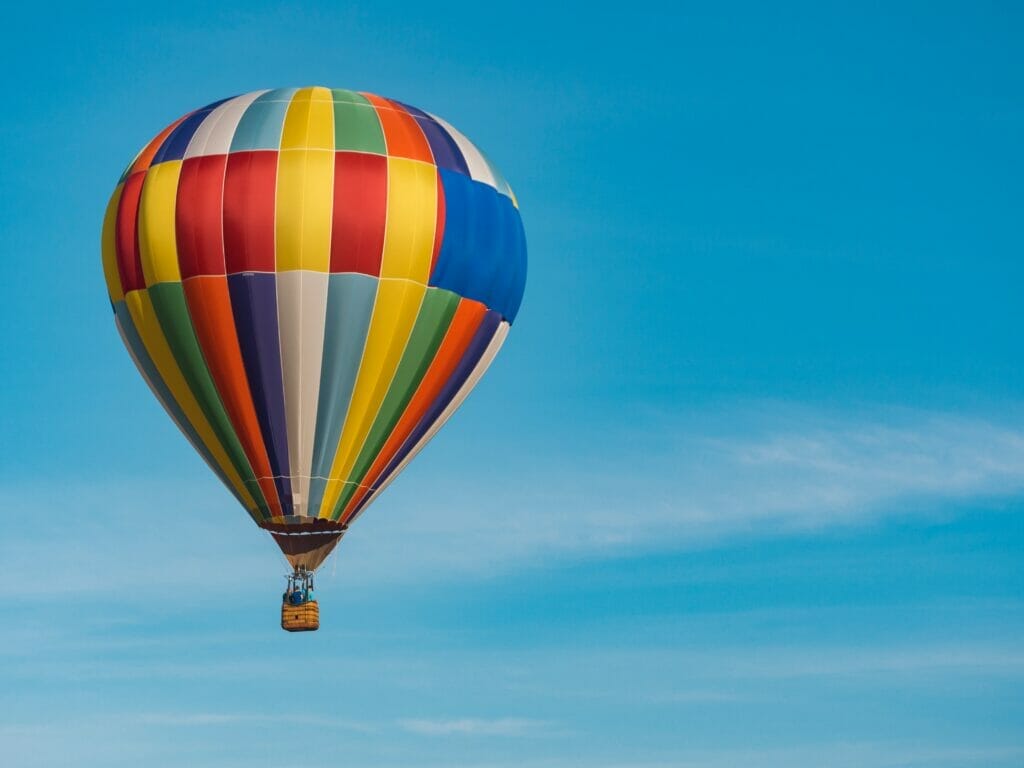 6. Be Our Guest Dinner at Magic Kingdom
Disney fans, this one is for you.
At the Magic Kingdom, which most people associate with children but don't let them fool you, there is a restaurant called Be Our Guest where you dine in the Beast's castle.
Not only do they offer French-inspired food that is a far departure from the basic hot dogs and burgers you'll find at a lot of places in Orlando, but the atmosphere is absolutely wonderful for those who have any interest in the Beauty and the Beast story.
You're literally dining in the Beast's Library, or near the enchanted rose – you are in the story!
It's not interactive, so don't worry if that isn't your thing, but you do have the opportunity to meet the Beast for a photo op at some point during the night.
Oh, and don't forget to try "the grey stuff" – it really is, as the song goes, delicious.
7. Dine in an Aquarium at Epcot
Looking for something unique to do in Orlando on your anniversary?
Why not try a meal at Epcot's Coral Reef, a fun restaurant with a wall to wall aquarium so you're really immersed in an underwater atmosphere.
This does tend to attract more kids and families and isn't necessarily an inherently romantic restaurant on Disney property, but if you're looking for something that's fun and different to do.
On the menu is plenty of seafood, but also lots of vegetarian-friendly options and in fact this restaurant is known for its creative plant-based dishes.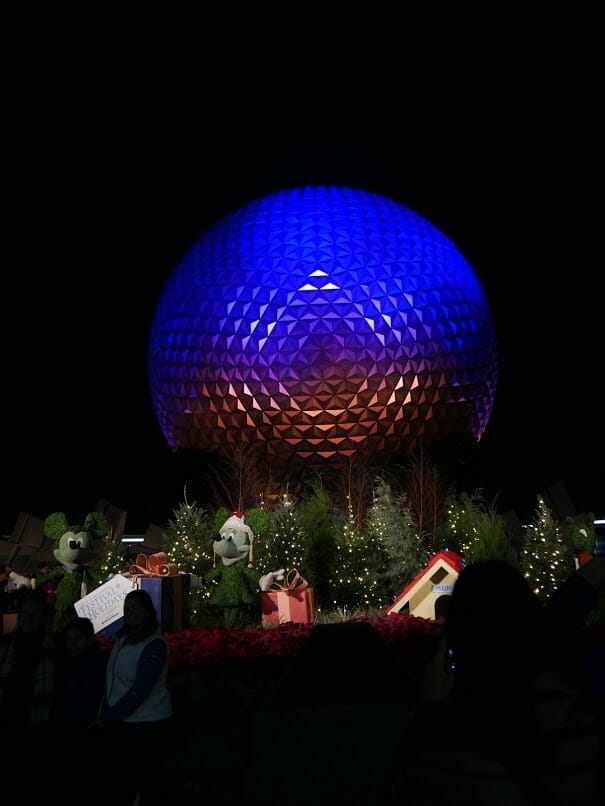 8. Go on a Safari at Animal Kingdom
Animal lovers?
You can spend your anniversary in Orlando going on a safari at Animal Kingdom, and not just the one that comes included with the cost of a ticket!
Book a Wild Africa Trek at Animal Kingdom and you'll go on a private safari with VIP access to some areas not open to guests, as well as a private guide who will give you fascinating insights into the lives of the animals you'll see, both at Animal Kingdom and in the wild.
Animal Kingdom is one of the premier wildlife conservation centers in the Central Florida area, putting emphasis on keeping their animals in natural-feeling habitats and working to raise awareness about the struggles their brothers and sisters go through in the wild.
If you're an eco-loving couple, don't miss out on this chance!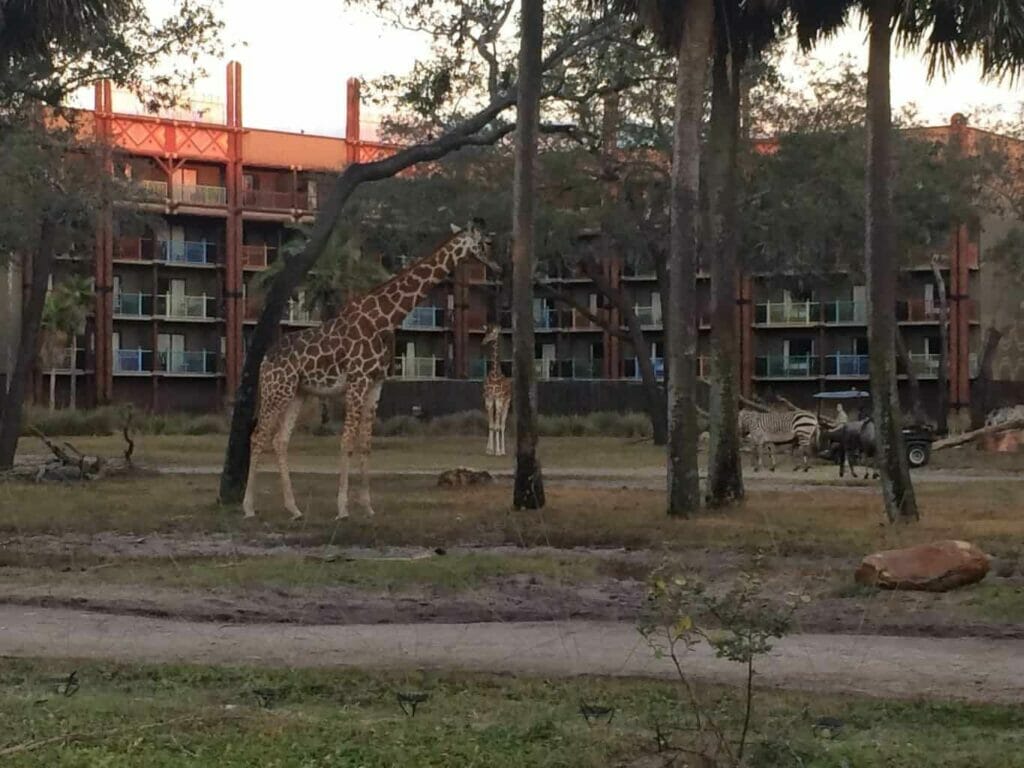 9. Swim with Dolphins at Discovery Cove
Discovery Cove is a theme park unlike any other.
Here, you won't find crazy rollercoasters or loud shows and sounds, but you will find a relaxing tropical paradise that lets you spend the day sinking your toes into the sound, snorkeling with colorful fish, and, more importantly: swimming with dolphins.
The dolphin lagoon at Discovery Cove is a separate paid experience so that the dolphins aren't overwhelmed by people constantly swimming up alongside them, so you'll want to book well in advance to secure your spot for this magical interaction.
Food and drinks are mostly included so you don't even have to worry about your wallet, which is a total anniversary win in my opinion.
Just let the sounds of the palm trees swaying transport you to a world far away from the hustle and bustle of Orlando.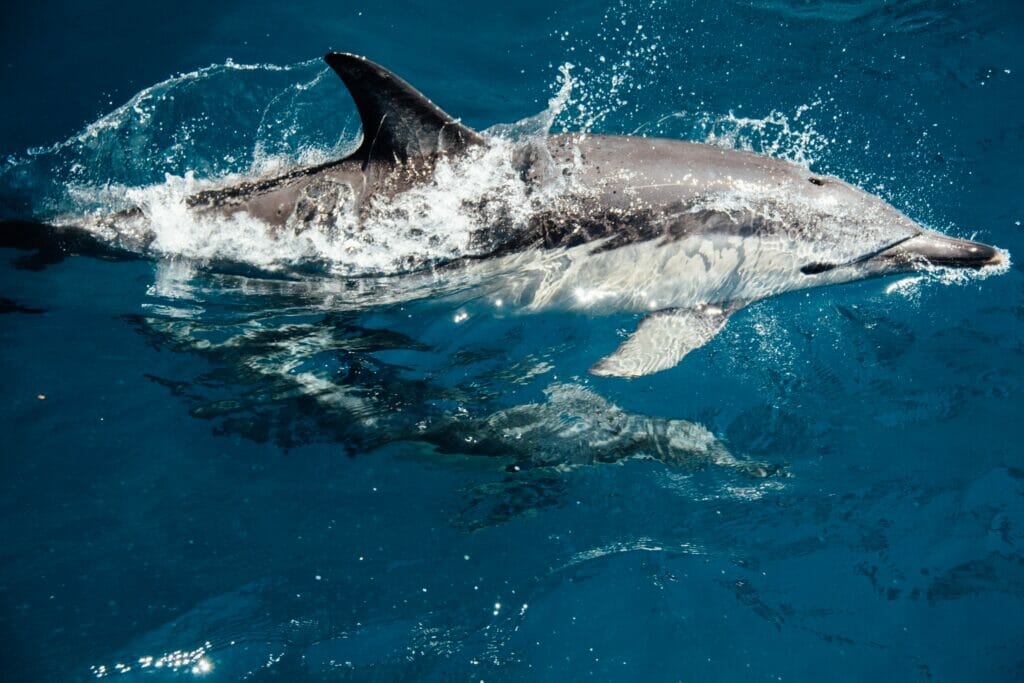 10. Play Putt Putt at Pirate's Cove
You don't always have to do huge, expensive things in Orlando on your anniversary.
Sometimes, all you want is a hilarious game off putt putt, which you can find at the Pirate's Cove putt putt golf course near I-Drive.
This swashbuckling experience is a couple of hours of fun, a nice way to get competitive in a friendly way, and the theming of the course is, in Orlando style, thorough and excellent.
This is not your hometown's boring putt putt golf course with square sides and cheap equipment.
This is putt putt in the sunshine state, where we love to mini golf!
11. Ride Bikes through Celebration
Celebration, Florida is a fascinating place to visit after you learn that it was developed and built by Disney to be a picture-perfect town.
Yes, the residents and shops are real, but it's a really beautiful place to visit and has a nice lake you can sit out on.
Rent some bikes and wind your way through the streets of Celebration to do some future house dreaming and feel as if you're right in the middle of Main Street, USA.
You don't have to be a Disney fan to enjoy the relaxing atmosphere, beautifully painted houses and front porches that seem straight out of a suburban fairytale.
12. Pedal your Bike through the Boardwalk
The Boardwalk, a dining and shopping area at Disney's Boardwalk resort, is a fantastic place to spend some time on your anniversary.
Not only can do you some shopping, get some ice cream, or walk across the lake to Disney's Beach Club to put your toes in the sand, but you can also rent a surrey bike for 2 people, which is one of those quaint looking bikes with four wheels and an awning over top that you might expect to see people riding around boardwalks in the North East.
Watch out for pedestrians and wind your way around the property, soaking in the sun and generally enjoying each other's company.
13. Get a Massage at a Luxury Resort
If it's been a stressful year, an anniversary calls for a chance to bliss out and get a massage at a luxury Orlando resort.
There are so many spas in Orlando, it's hard to keep track, but the best of the best is obviously at the Four Seasons Orlando.
With couple's suites for couple's massages and really interesting treatments like sound therapy, this is the best of the best when it comes to a relaxing day at the spa as a day guest, or go for the full luxury experience and book yourself a room overnight to enjoy all of the Four Seasons amenities including on-site restaurants and a relaxing pool.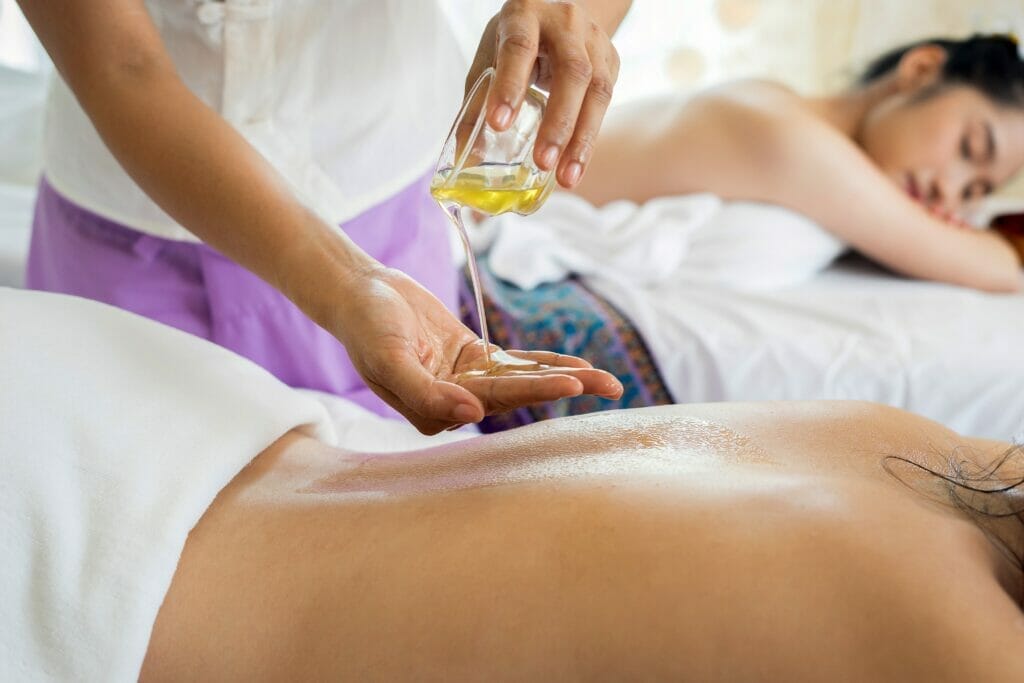 14. Watch the Fireworks from the Wilderness Lodge Boat
Want one of the best things to do in Orlando on your anniversary for free?
Head to Disney's Wilderness Lodge, where you can park as a "day guest" for free to check out the resort, and then, before the scheduled Magic Kingdom fireworks, hop on the free boat from the Wilderness Lodge to the Magic Kingdom.
The skippers will know how to time it right so that you are seeing the fireworks shoot off above you as you sail over the water, and often they will stop so you can get a better view.
This is truly a unique experience and way to see Disney fireworks without paying a cent, which is great for a cheap and fun anniversary idea.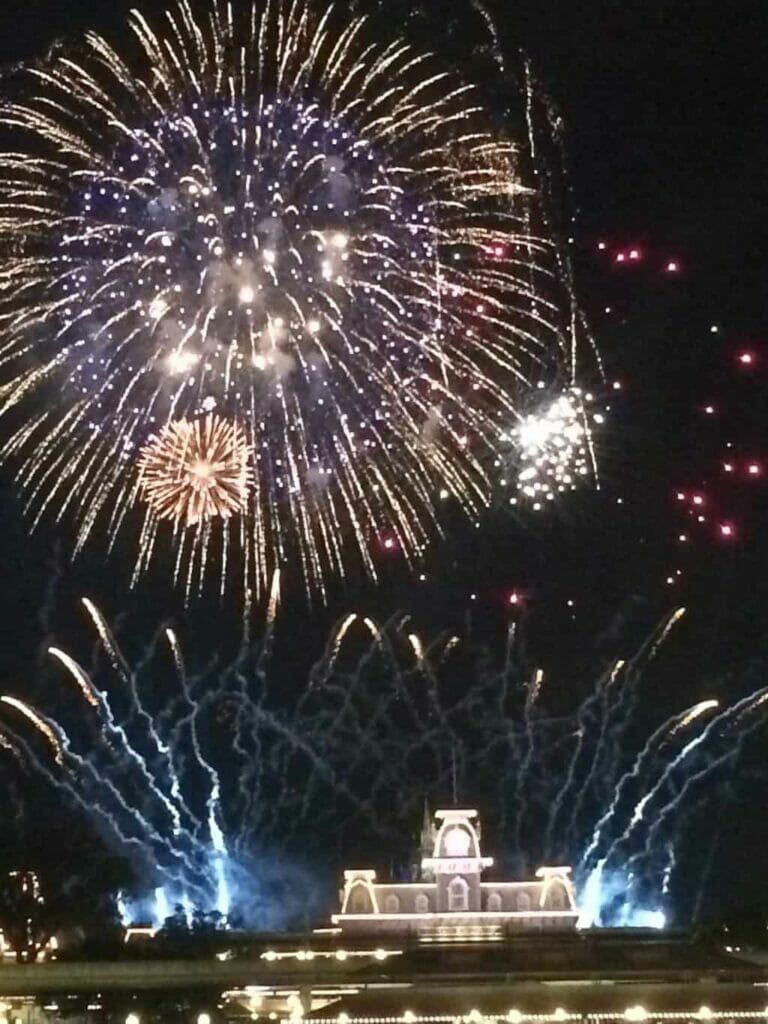 15. Get Brunch at the Stubborn Mule
Who loves brunch?
Everybody loves brunch, particularly for your anniversary, and particularly at the Stubborn Mule.
This eclectic Orlando restaurant offers up an awesome atmosphere and classic brunch dishes like chicken and waffles to twists on favorites like scallops and biscuits and the best steak and eggs you'll find anywhere.
If you like to indulge, the cocktail menu is chock full of everything from mimosas to bloody marys so you can cheers your way through another year of married bliss (right?!)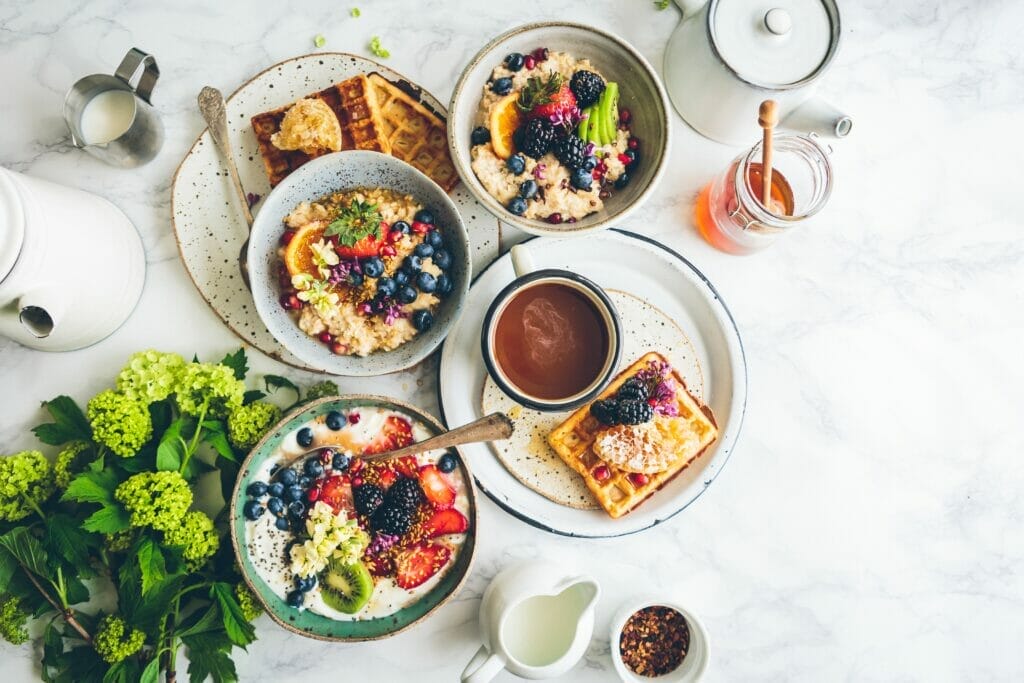 What else should I not miss in Orlando?
If you're visiting Orlando soon, here's a very brief rundown of a few of my other favorites to make sure you don't miss anything!
Hey! Want more Orlando content? Check out these guides!
Get the All-American Travel Secrets!
Don't miss out on America's hidden gems!