Find yourself with a rainy day in Orlando?
It's not surprising!
Florida might be the sunshine state, but those summer thunderstorms and the fact that you're on a peninsula can really mean that you find yourself looking for indoor things to do in Orlando frequently!
The one thing to note about things to do when it rains in Orlando is that the rain often passes quickly.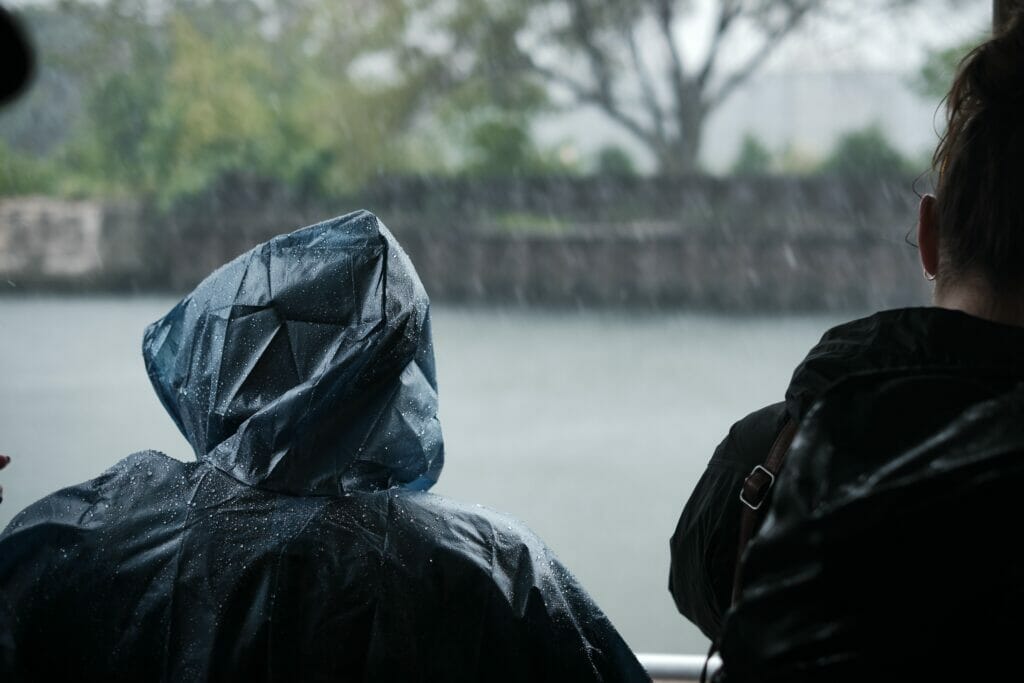 It's unusual to have entire days of rain, as it is often a passing thunderstorm so you might get a torrential downpour and then it clears up.
So don't change your entire day due to rain unless you have good reason to think it might last all day!
Here are the most popular things to do in Orlando in the rain so you can stay dry.
Getting around Orlando
Don't forget that it's much easier to see Orlando by car so you can get around on your own.
Rental cars are perfect if you're flying into the area.
We recommend using Discover Cars price comparison to find the cheapest deals.
What to Bring to Orlando
If you're not used to the Orlando heat, here are just a few suggestions on what to make sure you have with you, almost year-round.
Where to Stay in Orlando
Budget: Splashing Out ($250+ per night)
Orlando is full of luxury hotels to choose from, and while more obvious options might be the Ritz Orlando, the Waldorf Astoria is at a bit of a cheaper price point (though not cheap, this is still a splash out) and offers some spectacular amenities.
Firstly, it's set on over 400 acres, and in addition to plush rooms that will rival any resort you've stayed in, there is also a full golf course, 2 swimming pools, kid's clubs, a lazy river, an on-site spa AND free transportation to the Disney parks.
Oh, also there are 12 restaurants, so, there you go, decision made!
Budget: Mid-Range ($150-$250 per night)
I've stayed in this hotel so many times, I've lost count – and every single time, I want to stay forever.
The Wyndham Bonnet Creek is a great mid-range option with spacious rooms, beautiful pools, a lakeside location with plenty of recreational opportunities for kids and adults alike, and some rooms even have Disney fireworks views.
Relax by the fire pit in the evening, or put on your plush robe and check out the spa. The location is top notch, the price is reasonable for Orlando, and the memories you'll make here will last a lifetime.
Budget: Uh…on one! ($150 or less per night)
If you'd rather spend your vacation money on things to do in Orlando while still being comfortable and happy at your resort, Hilton at Tuscany Village is for you.
The whole resort is sleek and modern, with awesome views from many of the balconies and well-designed outdoor pools (yes, this is Orlando, even the cheaper hotels have a pool!)
Choose from studios or suites, and appreciate the great location that makes you a 4 minute walk from the Outlets and a less than 10 minute drive from Disney, SeaWorld, Universal, and other Orlando attractions.
1. Have Lunch in Winter Park
Winter Park is one of the most gorgeous parts of Orlando, a neighborhood filled with tree-lined walkways, lots of Florida history, and great places to eat and shop (there are also some great Orlando tours that take place here).
If you find yourself in the area when it rains, head inside to one of the delicious restaurants that line Park Avenue, the main thoroughfare through this district of Winter Park.
From Italian to American classics to Asian cuisine, everyone can find something on the menu and the restaurants are more than used to dealing with the rain and bringing their outside dining in.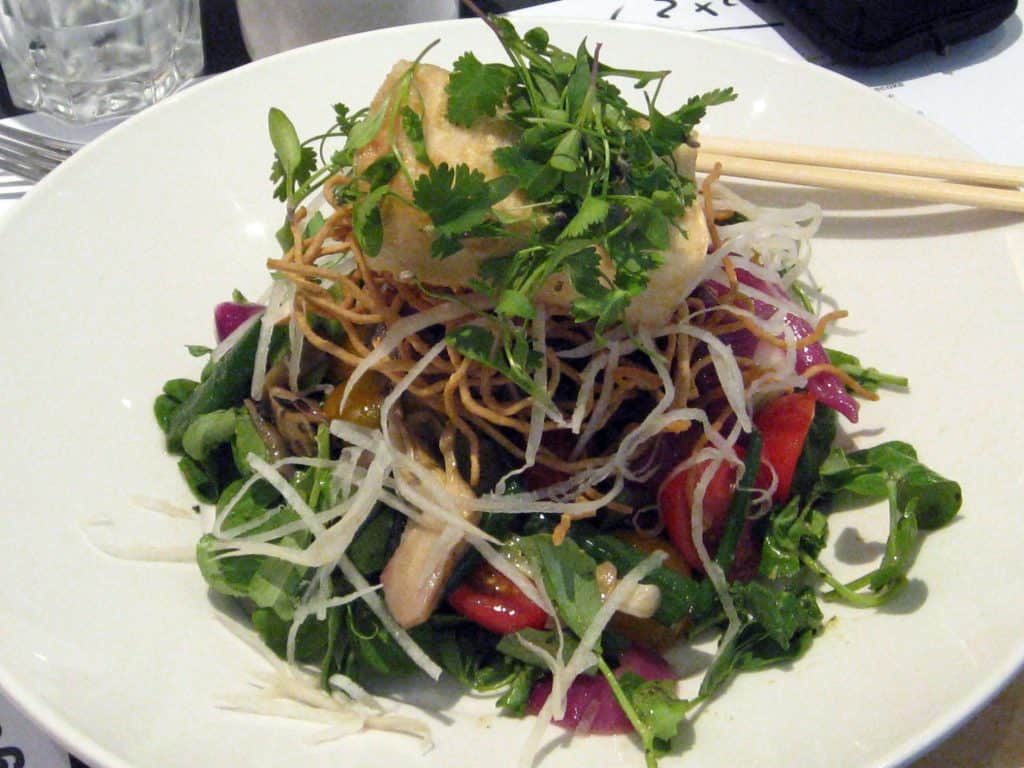 2. Go to the Magic Kingdom
If you're choosing one of the Disney parks for a rainy day, I like the Magic Kingdom.
Of all the Disney parks, this one has the most indoor space in my opinion, and so many rides that you can just hop from indoor ride to indoor ride for the whole day.
Don't forget your best poncho for Disney World, of course, when you do need to traipse through the rain.
Another option is to spend the day at a Disney park but instead of constantly riding on rides, you can do lots of sit-down meals like Beaches and Cream and Boma buffet.
3. Explore Wonderworks
Wonderworks is one of the most engaging places to bring the family on a rainy day – seriously, you can't look away!
From the very first moment when you're walking inside the upside down house to all of the cool science exhibits and fascinating stories from around the world, you'll be thoroughly entertained.
I used to love going to Wonderworks as a kid, even as an Orlando native, and this attraction on I Drive is well worth a visit, particularly if you have middle and high school aged kids.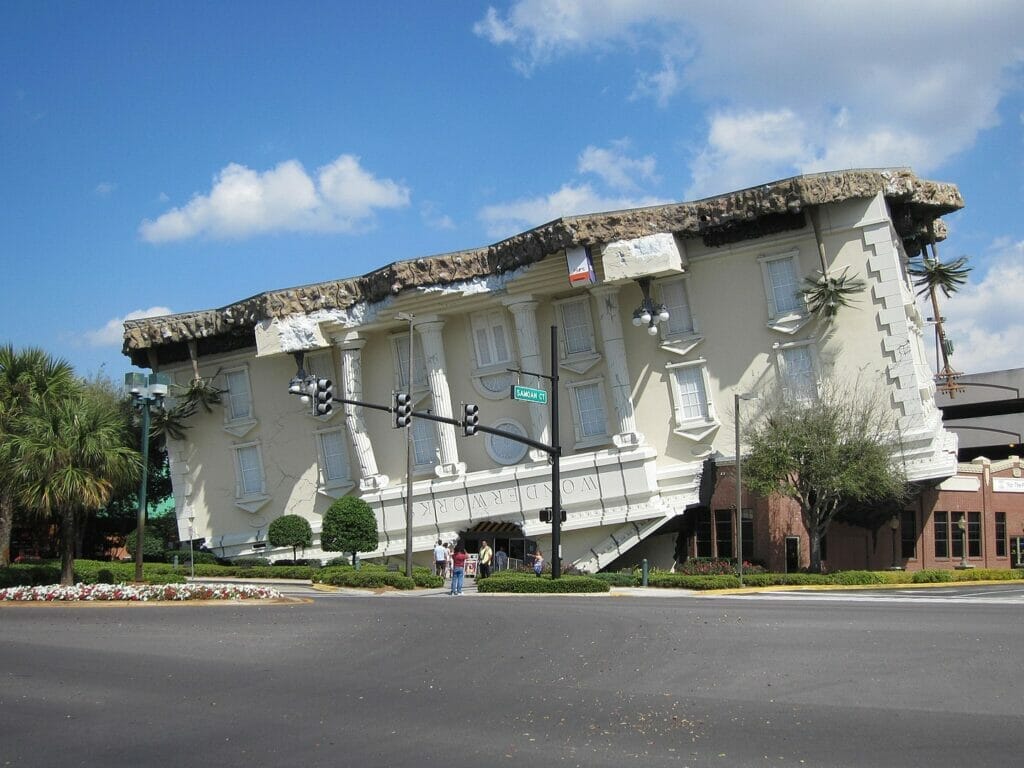 4. Morse Museum of American Art
Visit this stunning museum in Winter Park that offers cheap entrance fees and some of the most beautiful displays of Tiffany glass anywhere in the world.
It features the collections of Jeanette Genius McKean and her husband, Hugh, and offers plenty of art exhibits to explore for an afternoon.
In addition to the Tiffany glass, this museum has furniture, windows, and American art and paintings from famous creatives and visionairies.
5. Go Shopping at the Outlets
The Outlets are a huge part of Orlando shopping culture, and this shopping complex is filled with outlets of popular designer and famous brands, which means they are often selling things at a discount.
You could easily spend a whole day at the Outlets, and many families come to Orlando just for the shopping.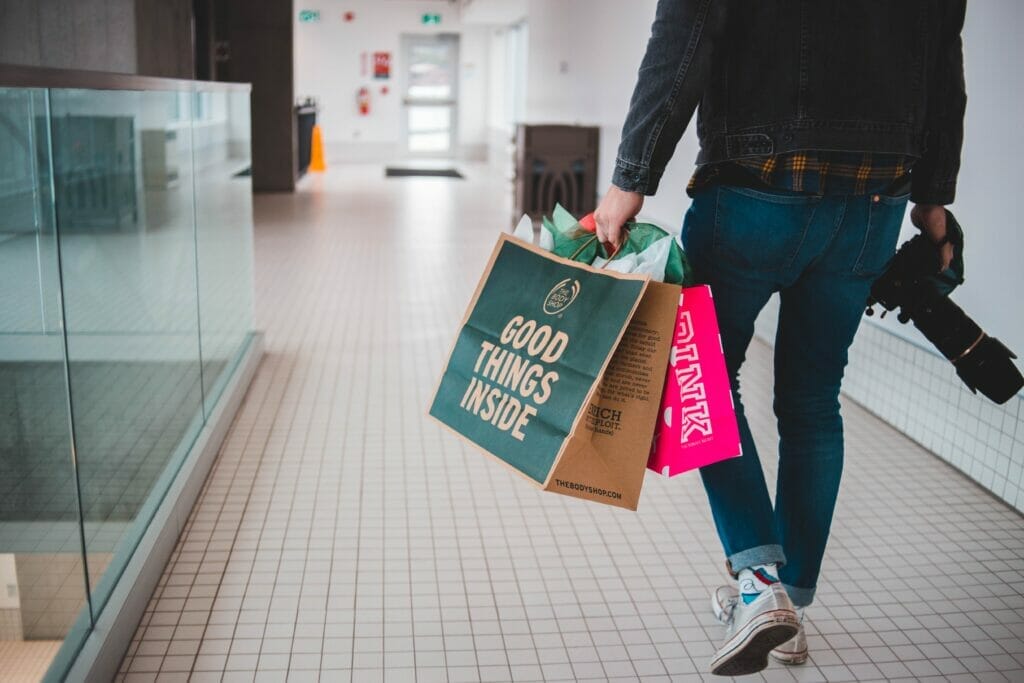 6. Mall at Millenia
From Armani to Burberry, the Mall of Millenia is where you go to experience upscale shopping in the Central Florida area.
It's not all fancy, there are plenty of other options as well, but this gorgeous indoor shopping mall definitely attracts those who want to shop at places like Gucci and Jimmy Choo!
Plan to spend the day here, with a break for lunch in the amazing food court, or enjoy a sit-down meal at a restaurant on-site like the Cheesecake Factory.
7. Florida Mall
The largest mall in Central Florida and known for being an extensive single storey shopping mall, Florida Mall has everything you need from Macy's to American Girl to the Disney Store.
Unlike Mall of Millenia which bills itself as a premier shopping experience, the Florida Mall is the "every person's" mall and features the Crayola Experience for kids (one of the best things to do in Orlando for toddlers), plenty of regularly priced stores to shop in, and a friendly shopping experience.
8. Orange County Regional History Center
For better or worse, most people don't think of Orlando as having a lot of culture, but the Orange County Regional History Center will help you learn more about the area's history while also staying dry.
This is an interactive museum filled with exhibits that will keep everyone engaged, including information on the citrus groves, African-American history in Orlando, and how the theme parks came to the area.
It's fun, it's indoors, and it's a bit of education to go along with your entertainment-filled vacation.
What's not to love?
9. Orlando Science Center
From a wind tunnel to children's play area to a gorgeous and giant IMAX screen, the Orlando Science Center is a fan favorite among Orlando locals and you can explore it too!
This is truly one of the best things to do on a rainy day in Orlando as it's entirely indoors – even the environmental section featuring gators, snakes, and much more!
It's also one of the best things to do in Orlando for toddlers, as a dedicated kid's play area with soft foam blocks, a water exploration table and a mini citrus grove experience will keep them entertained for hours.
There is also a cafe with a Subway so you don't even need to leave to go find food.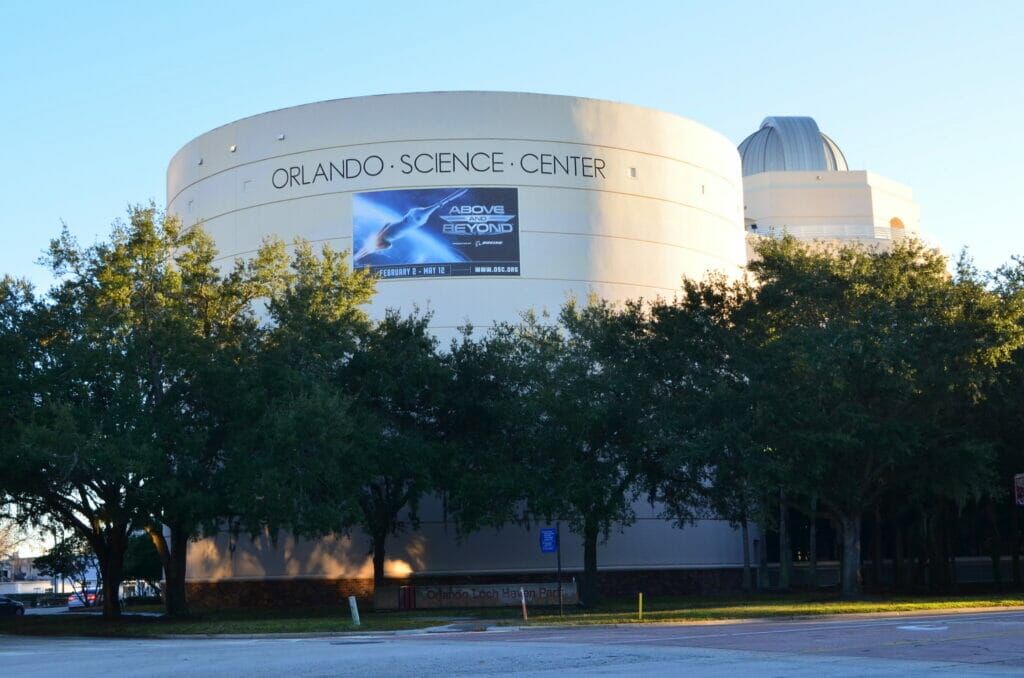 10. Orlando Museum of Art
Founded in 1924, the Orlando Museum of Art has over 2,400 pieces of art from around America, and hosts both permanent and traveling temporary exhibitions.
The inside of the museum is stunning, and it often plays hosts to weddings and other gatherings which require a stately and beautiful backdrop.
Don't forget to check out the sculptures out front, as well as look into their kid's activities which are held regularly to get young people involved in appreciating and understanding art.
11. Crayola Experience
One of the best things to do in Orlando with kids, especially when it's raining, is the Crayola experience!
Whether your kids are future artists or just like a making a bit of a fun mess, the Crayola Experience has plenty of ways to get creative and engage with your ideas, including activity labs and art projects where they can make everything from crayon drip art to paintings.
There is also a crayon-inspired playground and a factory show so that the older ones can see how crayons are made.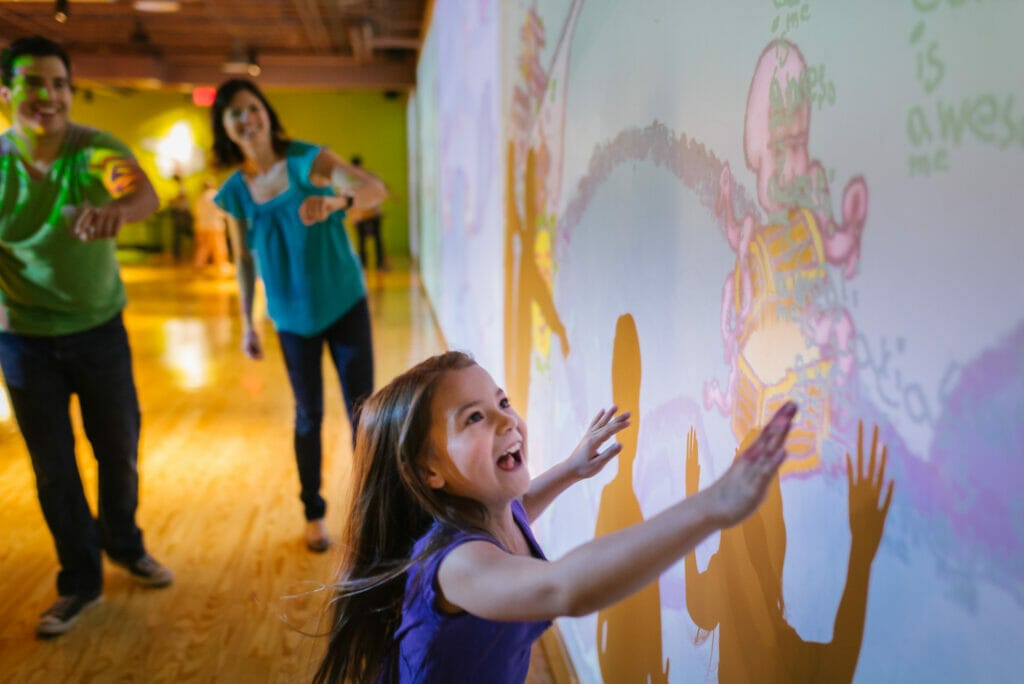 12. Universal Studios
If you're choosing between the two main Universal theme parks for a rainy day, Universal Studios and Islands of Adventure, I prefer to stuck with Universal Studios.
I find that there is more indoor space here, and less walking between attractions.
You've got indoor rollercoasters like Harry Potter and the Escape from Gringotts, indoor rides like the Simpson's and Men in Black, and lots more!
You can also take the train from Universal Studios to Islands of Adventure if you have two park tickets and the rain clears up.
13. SEA Life Orlando Aquarium
When it's too wet outside for SeaWorld, try the aquarium!
The best way and cheapest way to visit is to get the GO Orlando pass.
Filled with colorful displays, plenty of sea creatures, and lots of interactive experiences, this is the best place to spend some time indoors in Orlando, particularly with toddlers and younger kids.
Dive shows will keep them entertained, while the 360 degree tunnel surrounded by swimming sea creatures above, below, and to the sides of you, will make for some memorable photo ops!
14. Titantic: The Artifact Exhibition
I have the best memories from the Titanic: Artifact Exhibition as a kid.
With fully costumed actors, over 300 artifacts, and storylines that you follow throughout the experience, this is an interactive way to learn about the history of the Titanic and its failed maiden voyage.
If you've really got some extra time, you can take part in their dinner experiences which are about 3 hours longer and include an even more interactive experience as if you were dining on the ship itself.
15. Amway Center
Orlando's home basketball team, the Orlando Magic, play at the Amway Center and tickets are very reasonable.
One of the best ways to get a ticket is to get the GO Orlando pass, which includes select games bundled up in a cheaper Orlando attractions ticket.
While Orlando doesn't have as much basketball pride as some other cities due to the number of "transplants" who live here, or people who move to Orlando from other places, there is a great and positive atmosphere at Magic games.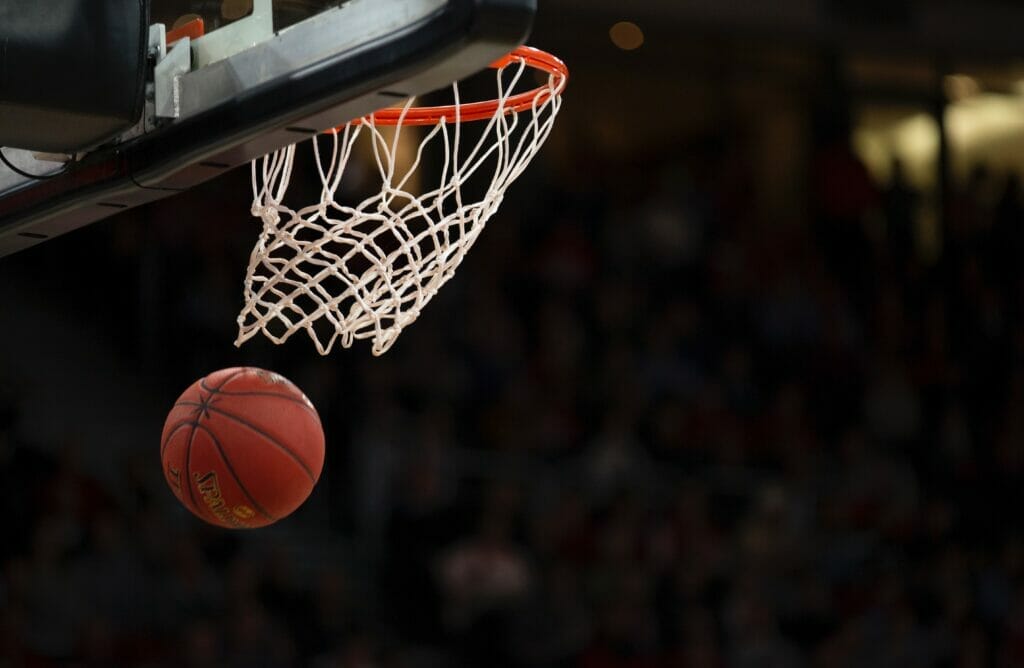 16. Dr. Phillips Center for Performing Arts
Got some creative minds in the family?
You can spend a rainy day at the Dr. Phillips Center for Performing Arts, which is the main venue for visiting Broadway shows and other productions in Orlando.
There are also plenty of places to get dinner in the area, and you can see anything from Grease to Come From Away depending on what they're showing at the time.
17. Escape Room
Most everyone has heard of Escape Rooms, and Orlando has its fair share (though this is arguably the best one!)
Seriously, this is the world capital of entertainment, so no stone is left unturned when it comes to its Escape Room experiences.
From Lockbusters Escape Orlando to America's Escape Game Orlando, you can choose from a variety of rooms including medieval themes, crime themes, detective themes and much more.
And of course, they're all indoors, so the rain can't get to you!
18. Madame Tussauds
Want to meet your favorite sportspeople, celebrities, and politicians?
You can pose with pictures of your favorite people at Madame Tussauds, the world-famous wax museum that has a location in Orlandon in ICON park.
I always advise people against going to the Madame Tussauds in London, but that's because there is so much history to see in the rest of the city.
If there's anywhere in the world where you can embrace your inner cheesy tourist, it's Orlando!
The whole city is built off of the illusions and the entertainment, so head to this iconic attraction and say "cheese"!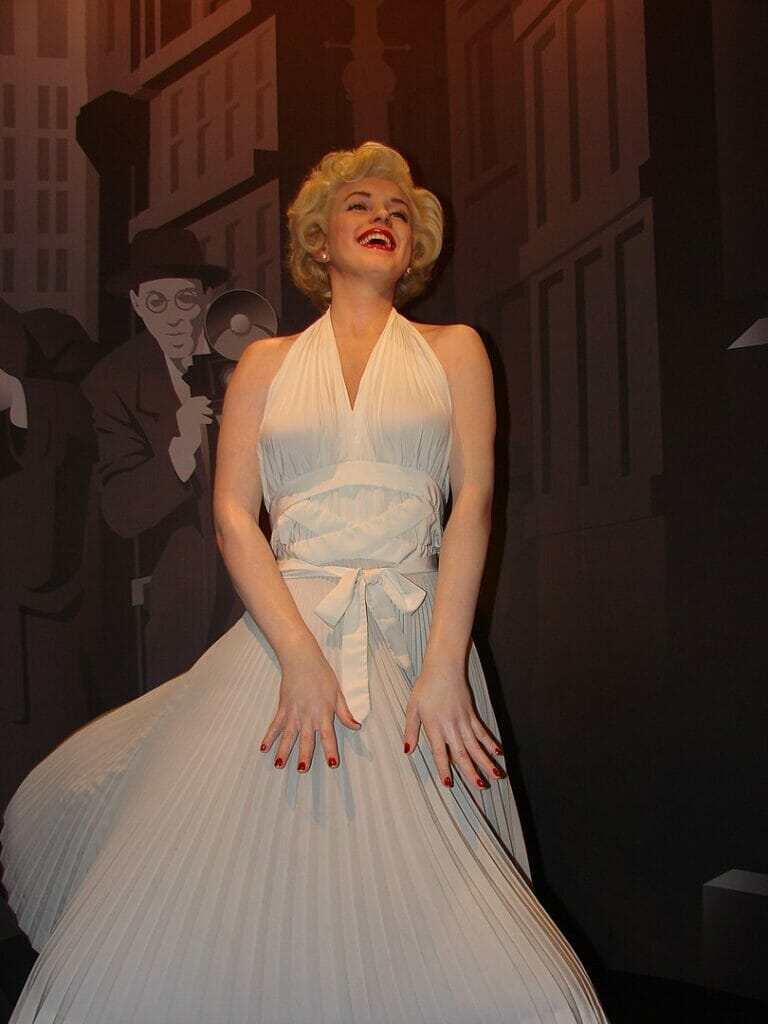 19. Orlando Fire Museum
You might not have heard about this unique museum in Orlando, the Orlando Fire Museum, but you should definitely add it to your Orlando bucketlist.
Maintained by volunteers of retired and active duty firefighters, the museum has everything from restored fire engines from the early 1900s to historic firefighting equipment and gear.
This is a real labor of love from the firefighting community in Orlando, and they host regular events like storytime for the kids where you can experience this museum in a new way and get your kids involved in learning about this part of Orlando's history.
20. Ripley's Believe it or Not
The wonderful world of Ripley's has its own Ripley's Believe it or Not in Orlando, which makes for a really fun way to spend a rainy afternoon.
Get entrance as part of the Orlando sightseeing pass for a better deal.
From the tallest man in the world to crazy world records to the weird and wonderful things that have happened in countries around the world, this attraction specializes in one-of-a-kind stories and embracing the oddities of the people and places around the world with interactive exhibits.
Also, where else on International Drive can you see shrunken human heads?!
21. Watch the Monorail at the Contemporary
If you find yourself on Disney property in the rain, one of the best places to head is the Contemporary Resort.
This resort is all indoors, for the most part, unlike resorts like the Polynesian where you need to walk outside to get to many of its hidden nooks and crannies.
Sit in the quick service restaurants and get yourself a cute monorail-themed cupcake while watching the monorails fly by above you.
We loved our stop at the Contemporary when we did the resort hopping Disney challenge, as it's nicely air-conditioned, got a very nostalgic Disney vibe, and who can resist the joy of seeing those monorails come through an actual building?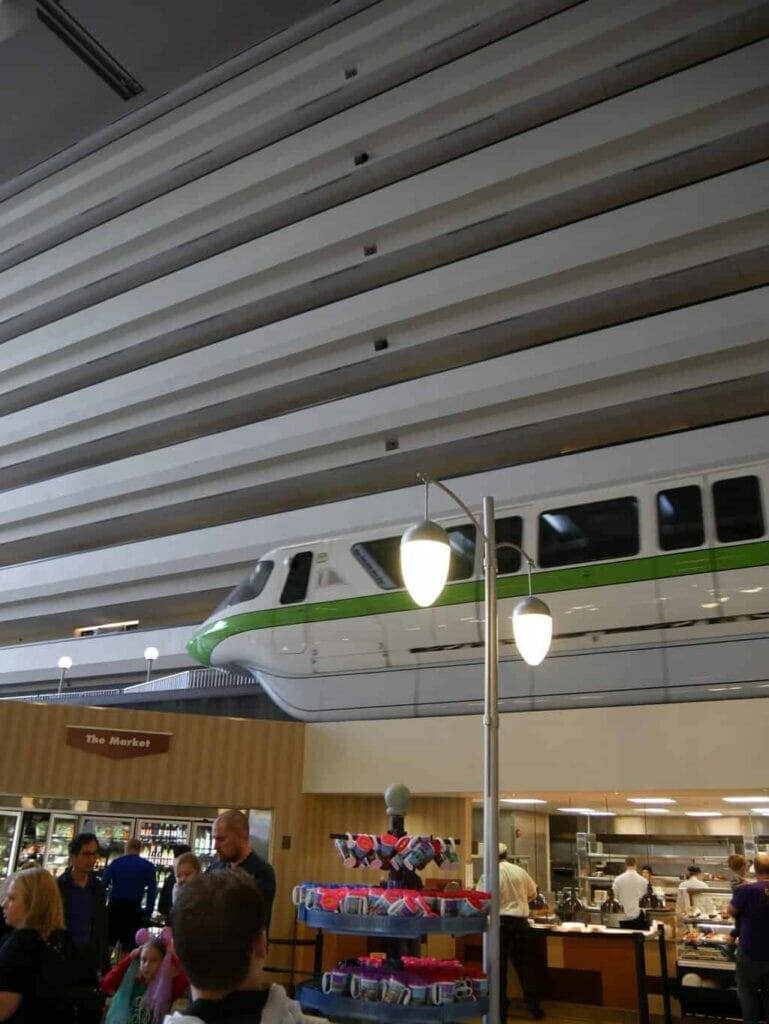 22. Explore Animal Kingdom Lodge
Animal Kingdom Lodge is home to some of the best restaurants on Disney property, including Boma and Jiko, and you don't have to be a guest to enter.
The great part about Animal Kingdom Lodge is the absolutely incredible views out to the savannas where animals like giraffe and antelope roam freely.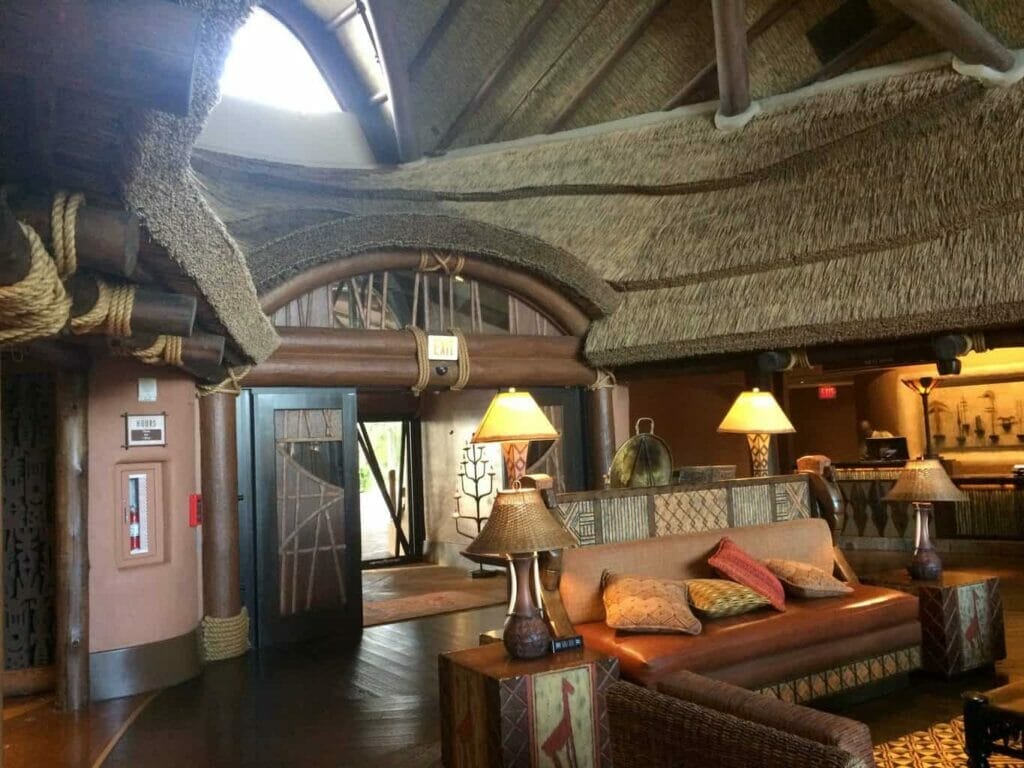 There are plenty of indoor viewing spots where you can be shielded from the weather and still do some animal watching, as well as regular activities at Animal Kingdom Lodge including food tastings and crafts, all indoors and most of them free.
What else should I not miss in Orlando?
If you're visiting Orlando soon, here's a very brief rundown of a few of my other favorites to make sure you don't miss anything!
Hey! Want more Orlando content? Check out these guides!
Get the All-American Travel Secrets!
Don't miss out on America's hidden gems!