If I had to pick one favorite meal on Disney property, I'd choose Boma breakfast in a heartbeat.
In this Boma breakfast review (found at Disney's Animal Kingdom Lodge – read my Animal Kingdom Lodge review for a more comprehensive overlook), we'll talk about the Boma food and Boma menu, Boma theming, reservations at Boma, and whether Boma is suitable for picky eaters.
What to Wear to Boma
You can wear casual clothes to Boma, but I always like to point out some really cute Disney wear in case you want to dress to the occasion.
I'm obsessed with these safari shirts that you can find here, as well as this "Born to Be Wild" Disney shirt that you can find here.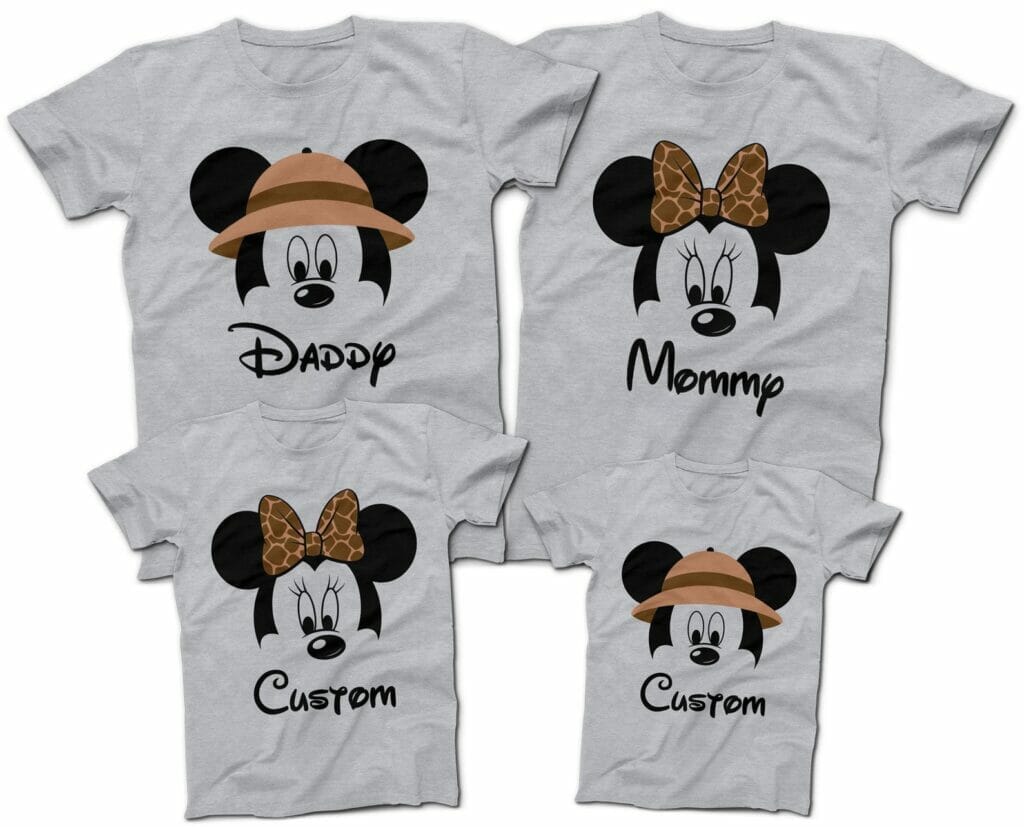 I also love these Simba Mickey ears, which are totally appropriate to wear during a meal at Disney!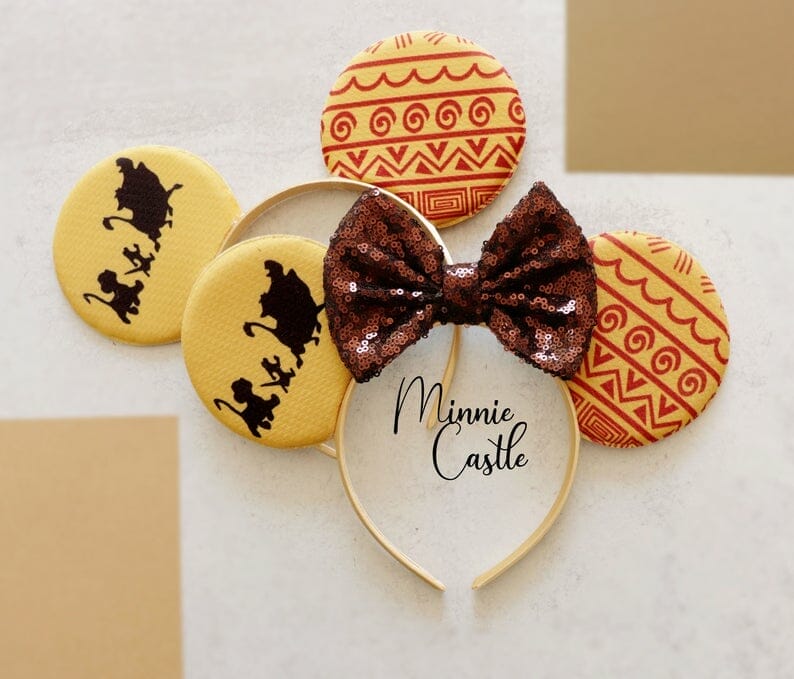 Boma Location
For those not already familiar, Boma is the buffet option at Disney's Animal Kingdom Lodge.
It's right across from Jiko in Jambo House on the ground floor level.
There is a relatively large waiting area with benches, as well as a nearby bathroom (very fancy, might I add), and a check-in desk where you either tell them your name to check in for your reservation or go and make a new reservation.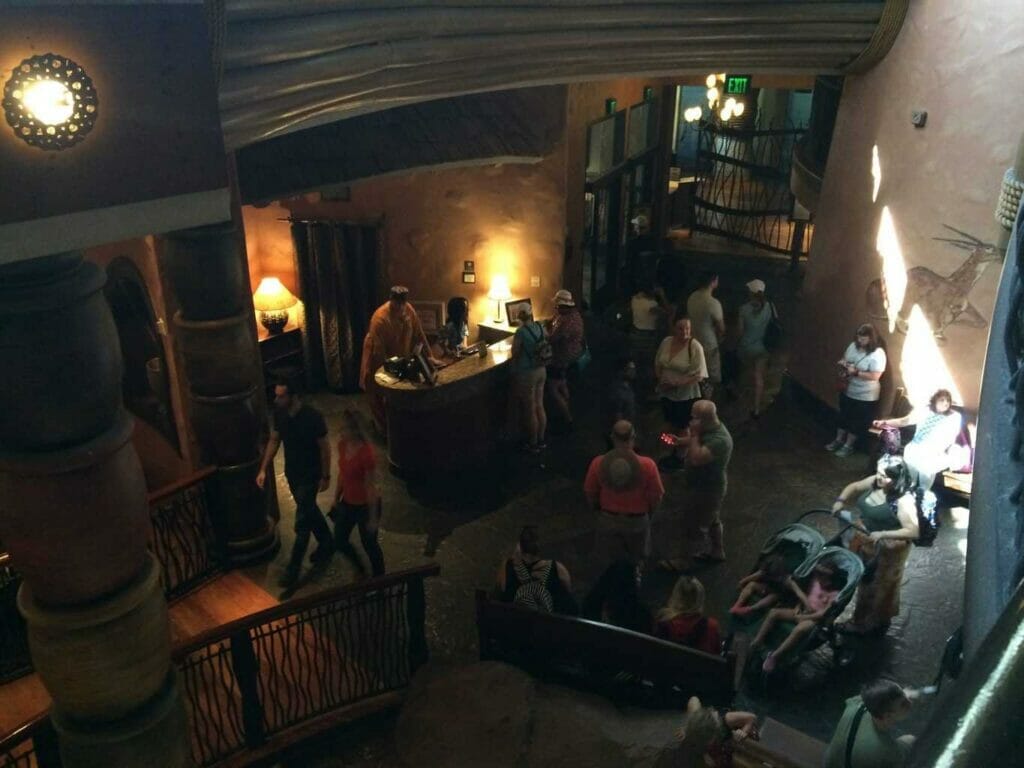 Because Boma isn't in the parks and Animal Kingdom Lodge is only accessible by bus from all Disney parks and Disney Springs, Boma feels a lot more secluded and relaxing than a rushed meal elsewhere on Disney property.
If you've only got a couple of days and your plans don't take you anywhere near Animal Kingdom Lodge, then it's probably not worth making a special trip to Boma just because of the time it would take.
However, if you're staying at Animal Kingdom Lodge, if you have a day "off" from the parks, if you're doing any sort of resort hopping, or if you're staying for a longer period of time and have time to head to Boma breakfast before going to Animal Kingdom for the day, I would highly recommend it.
Boma Theming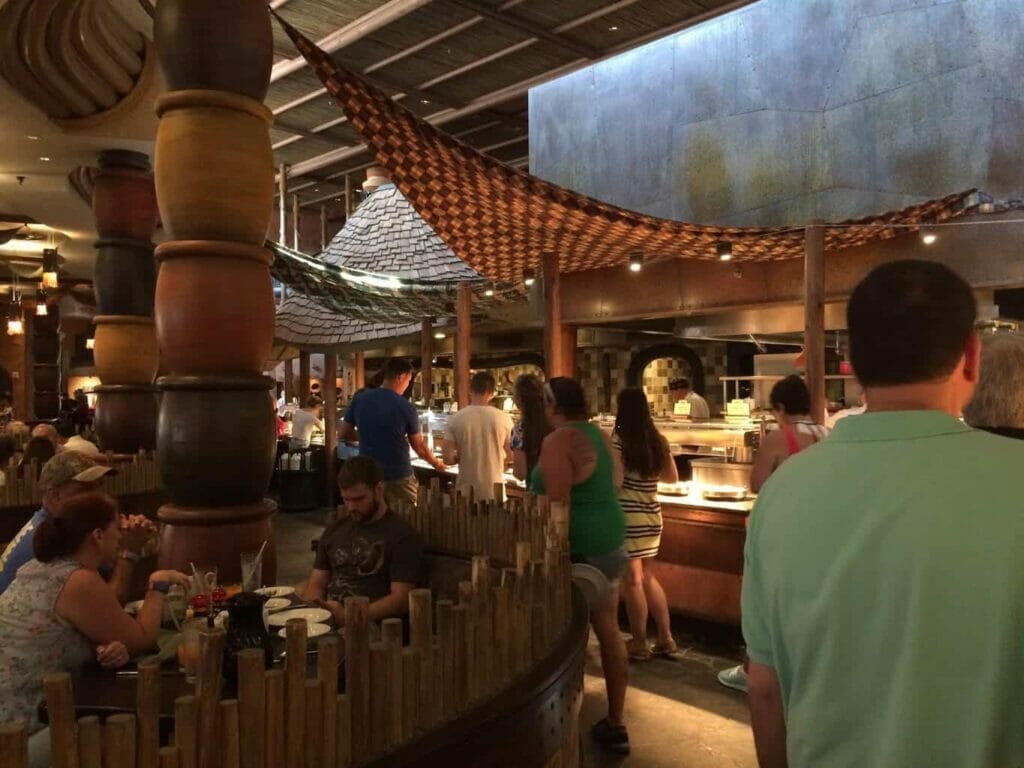 My favorite part of Boma, even more than the food, is the theming and careful thought that was put into this dining experience.
In eastern and southern Africa, a "boma" is an enclosure, especially for animals, and the restaurant is designed so that you are essentially the animals in the enclosure (in a fun way!)
There are giant floor to ceiling windows with relaxing views outside, and the dark hues of the table and chairs just make everything feel sophisticated while also being calming.
There is even a table for a large party shaped like the continent of Africa.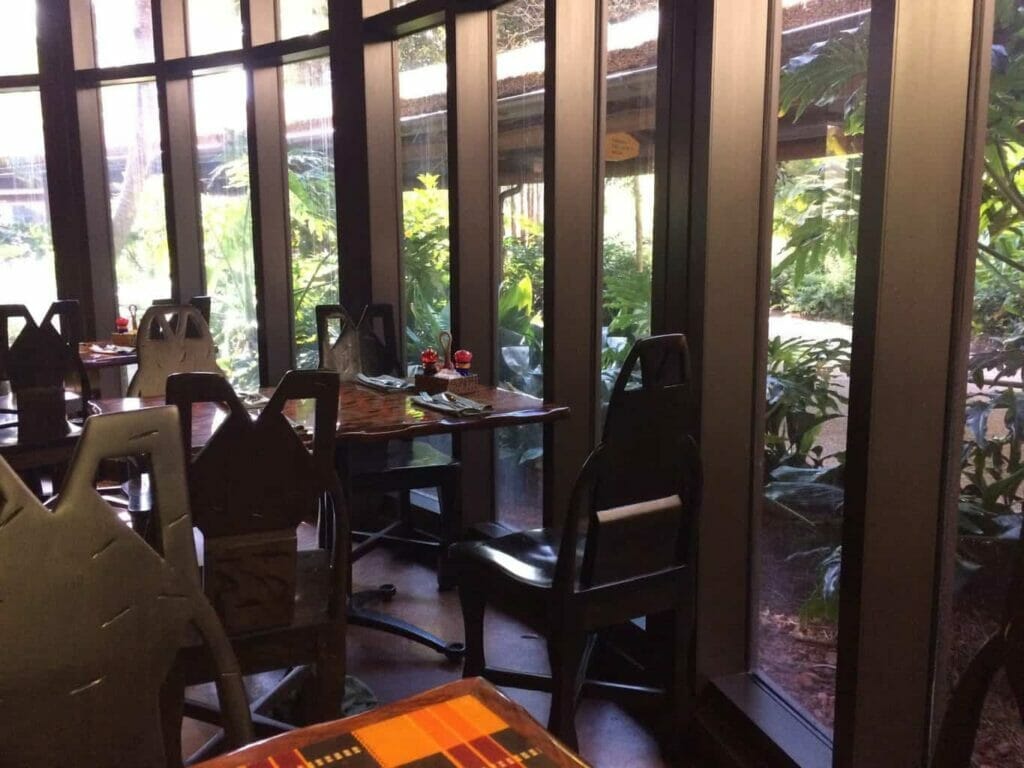 Of course, you are at a Disney buffet, so I wouldn't say it's the MOST relaxed dining experience ever, but in general I've never felt it's too frantic.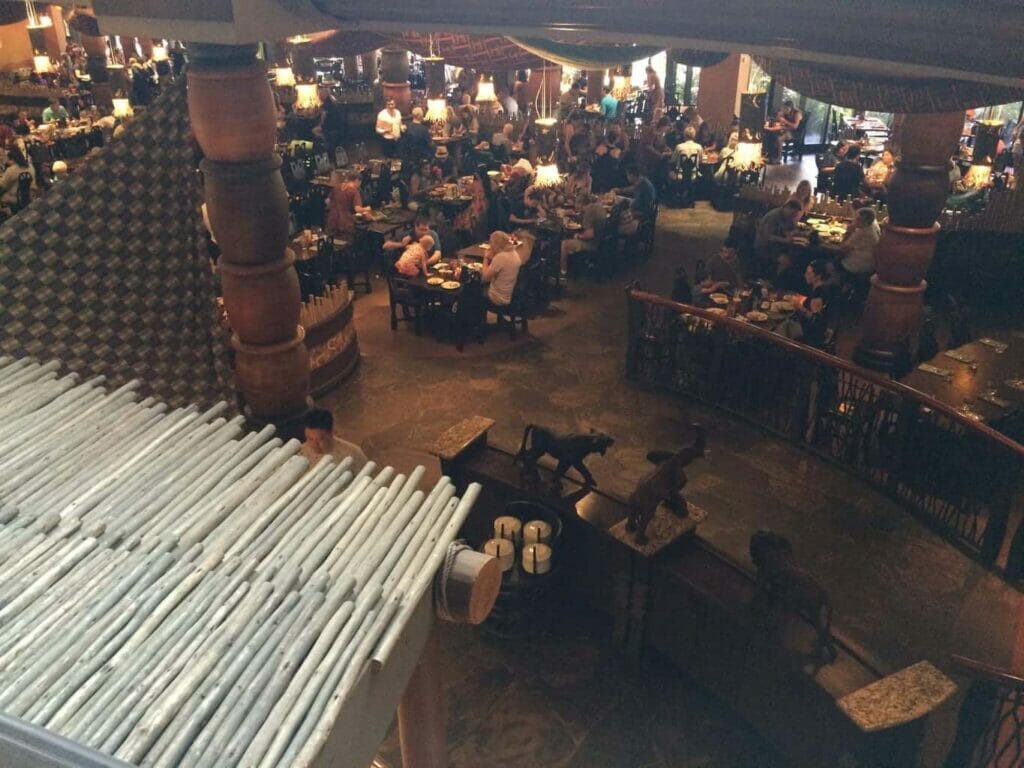 What's cooler is if you're at Boma at opening time for either breakfast or dinner, they hold a ceremony where one family gets to sit at the "Royal" table and they are welcomed in with a quick musical ceremony.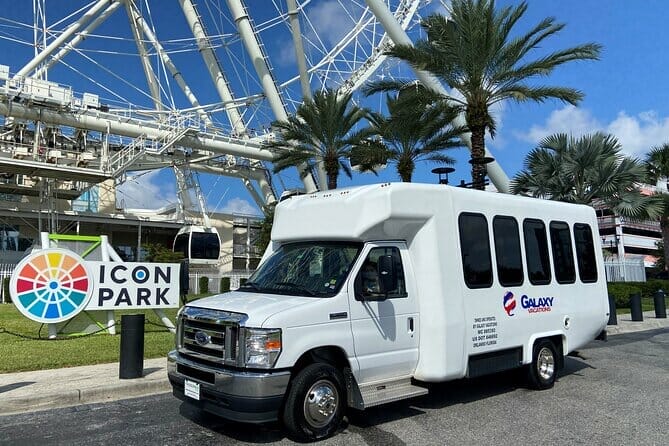 🚌Not renting a car in Orlando?
My favorite shuttle to get from the Orlando airport directly to Disney World is this one with a ⭐⭐⭐⭐⭐ rating.
Boma Breakfast Menu
Boma serves both dinner and breakfast, but my favorite meal there is always breakfast.
There are plates situated at different stations throughout the buffet, so you are able to grab one and start wherever you like, but most people line up at the main one and head from right to left down the buffet line.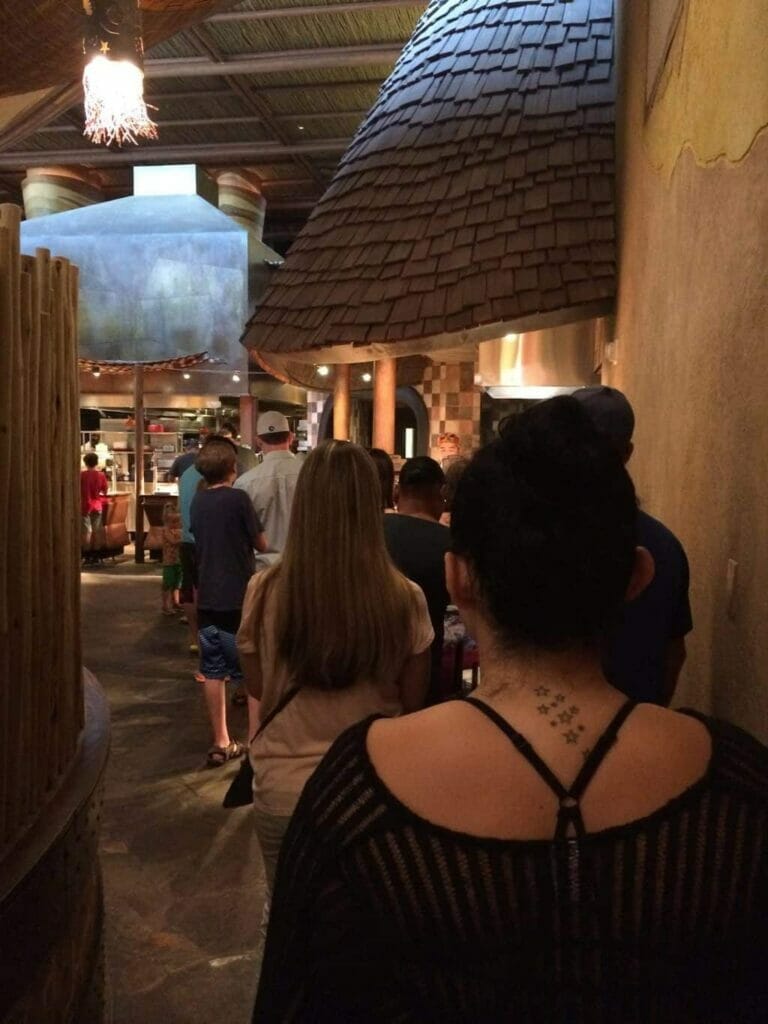 The first food you'll encounter at Boma is African-inspired.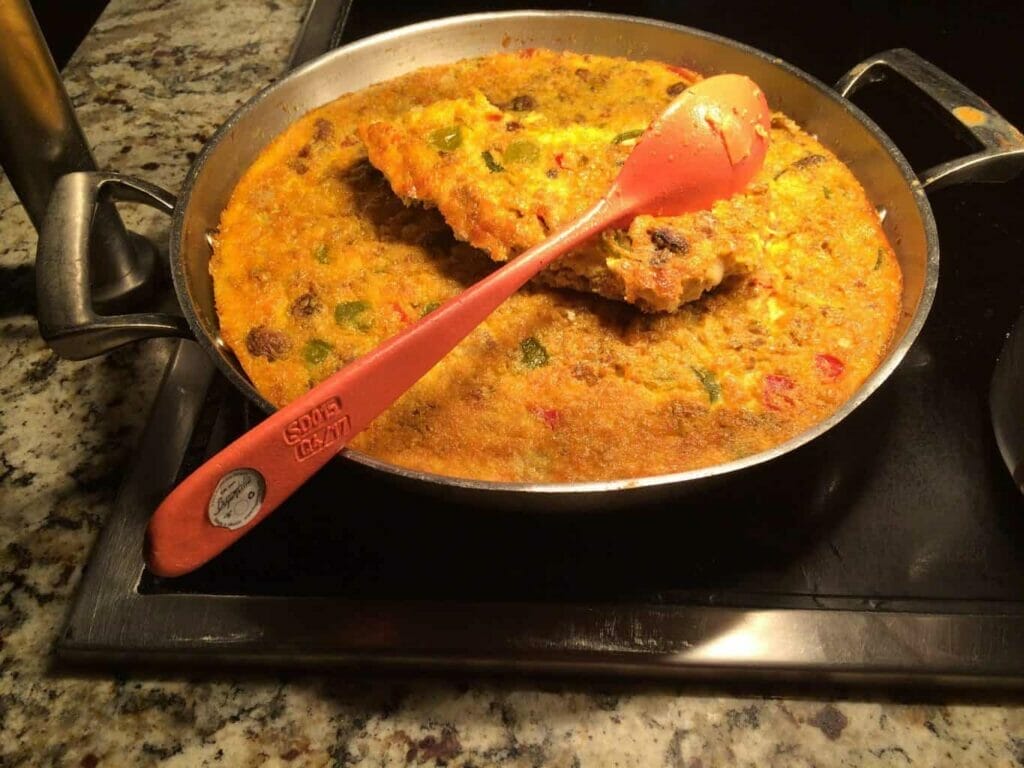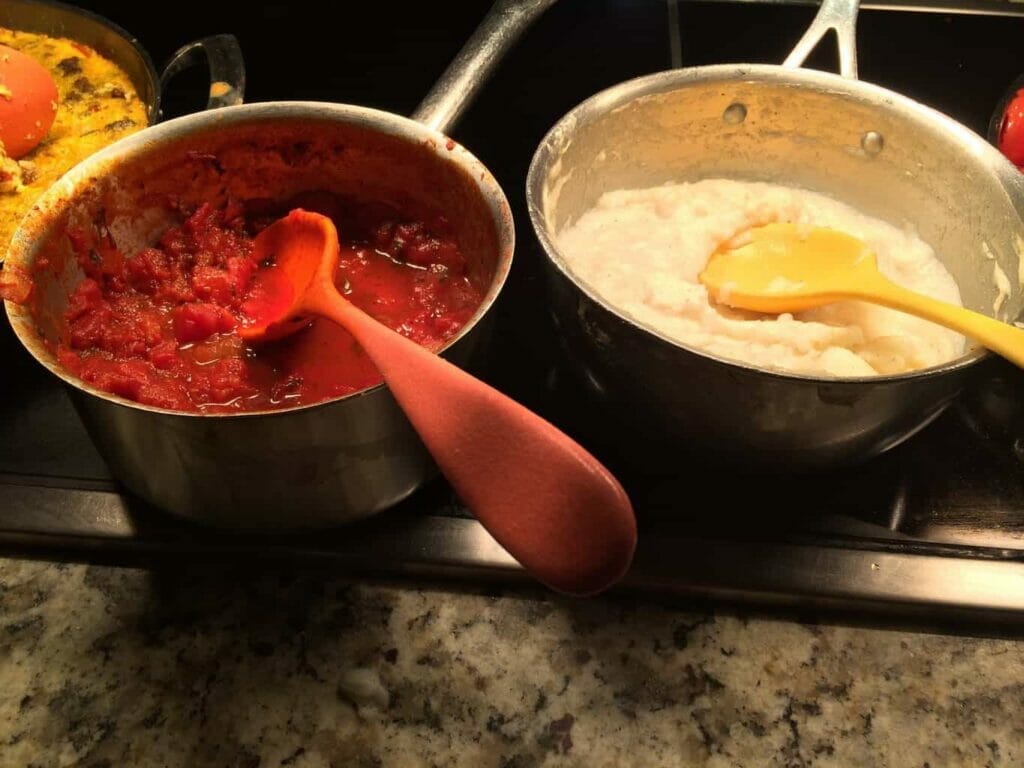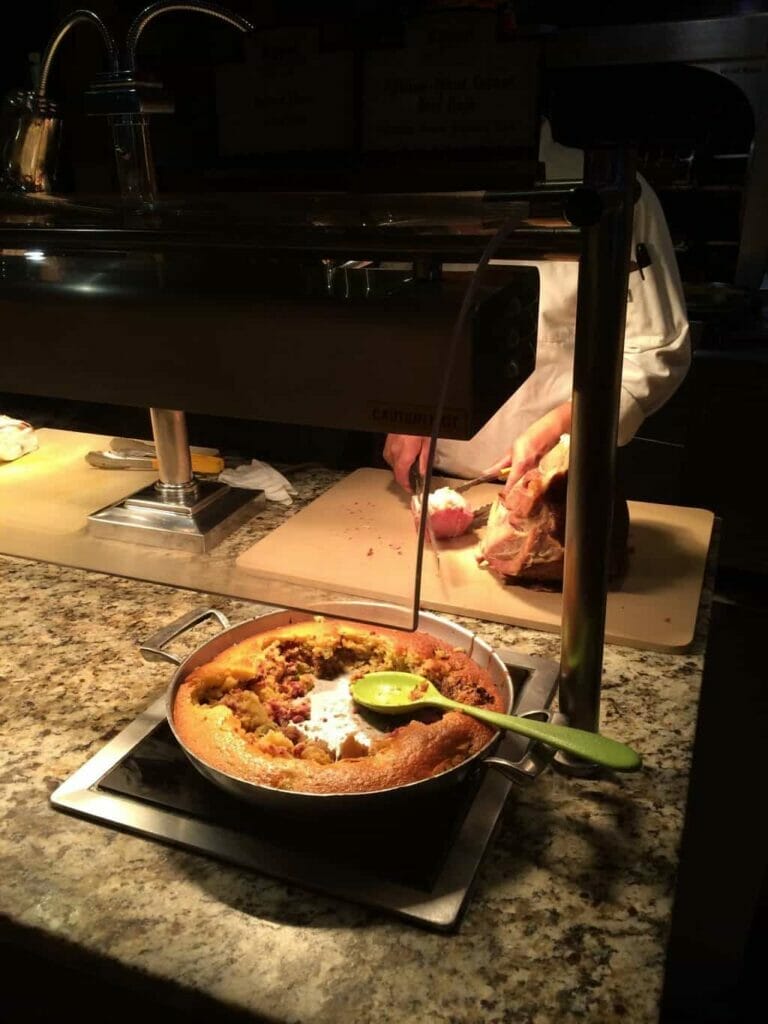 As you round the corner, you'll find bacon, sausage, some sort of potatoes (it was tater tots when we went), and the fluffiest and most delicious biscuits.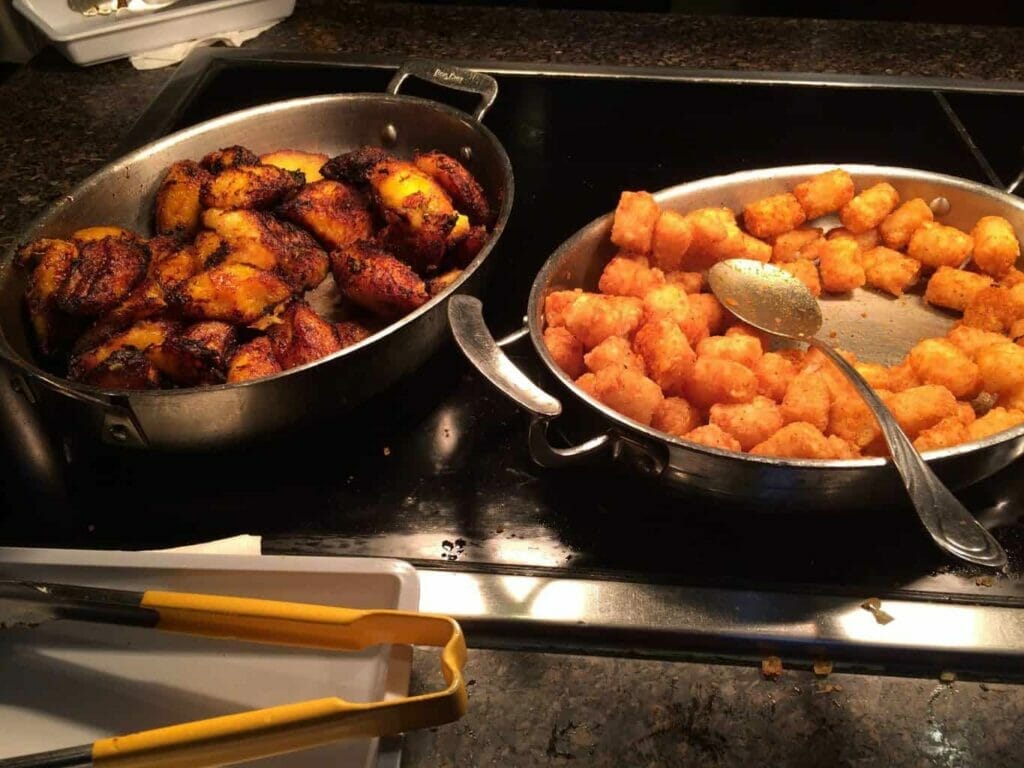 Keep going and you'll run into the eggs.
I usually don't like buffet eggs because they taste like they're made with a weird mix and not actual eggs.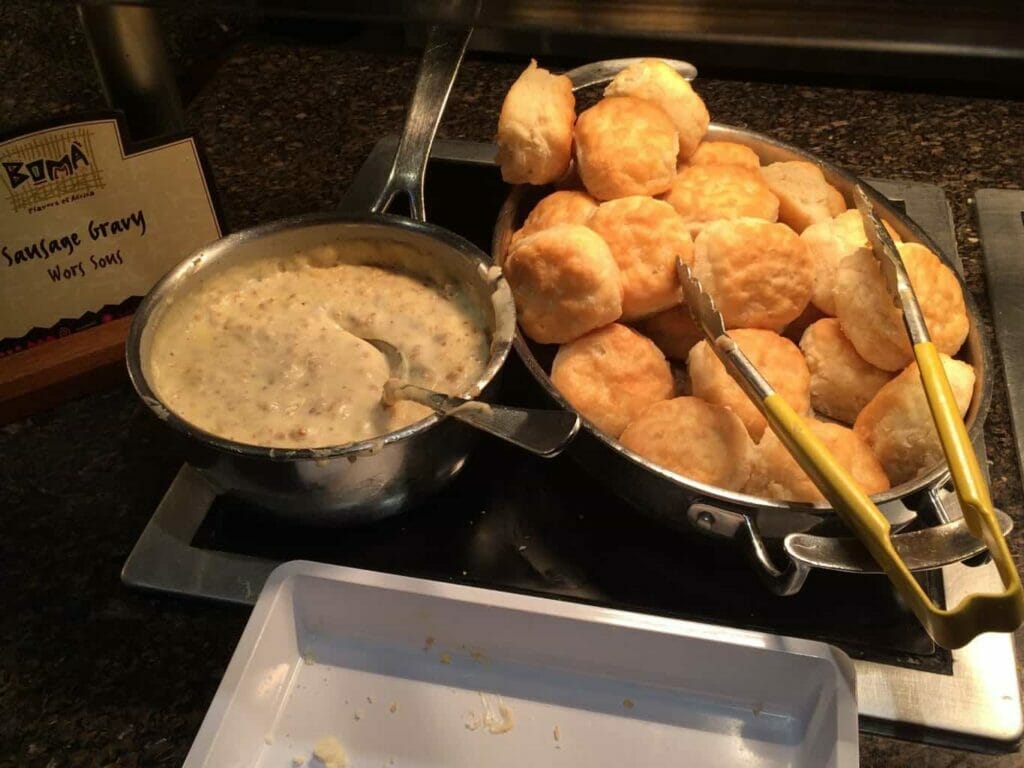 Well hallelujah, praise Boma, the eggs here taste like real eggs and they have two types – regular with nothing adding and also a more adventurous option.
Today's was spinach and goat's cheese.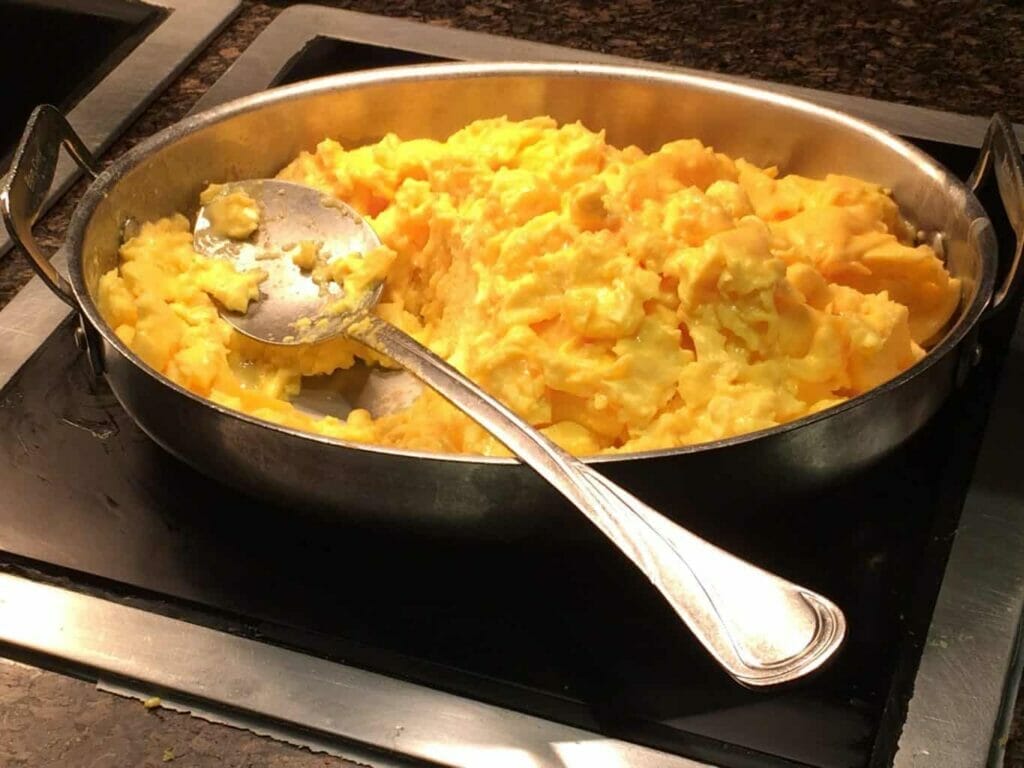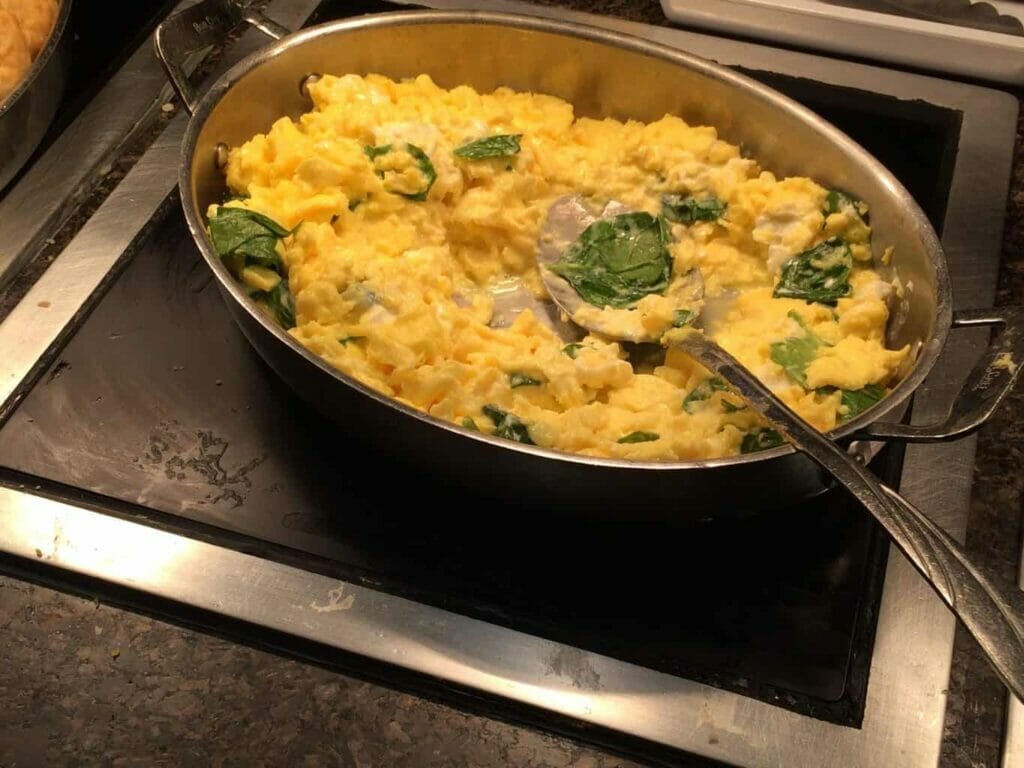 Then you'll find carb city, where you can enjoy Simba waffles, Mickey waffles, regular pancakes, and either chocolate chip or M & M pancakes.
At this point, I had a bit of a panic because I don't like my syrup touching my other food, so I went and got a bowl specifically for my syrup before I carried on.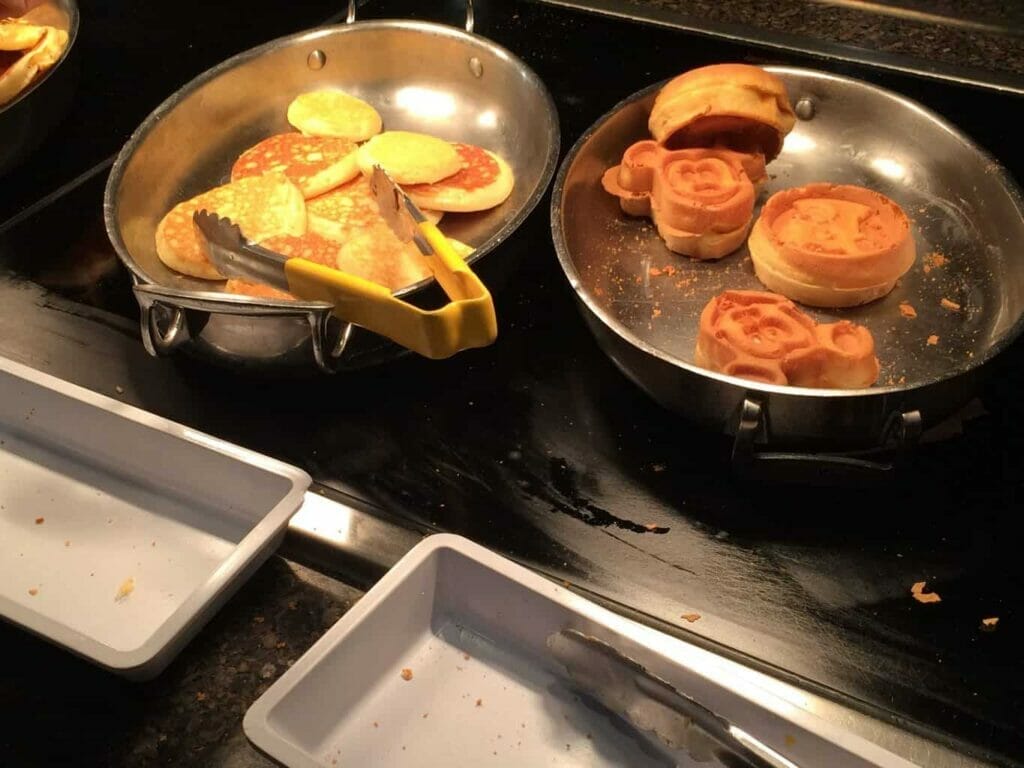 You can also make your own omelette by choosing from the example mix-ins and telling the Boma chef what you'd like.
They make it right in front of you and serve it up hot and fresh.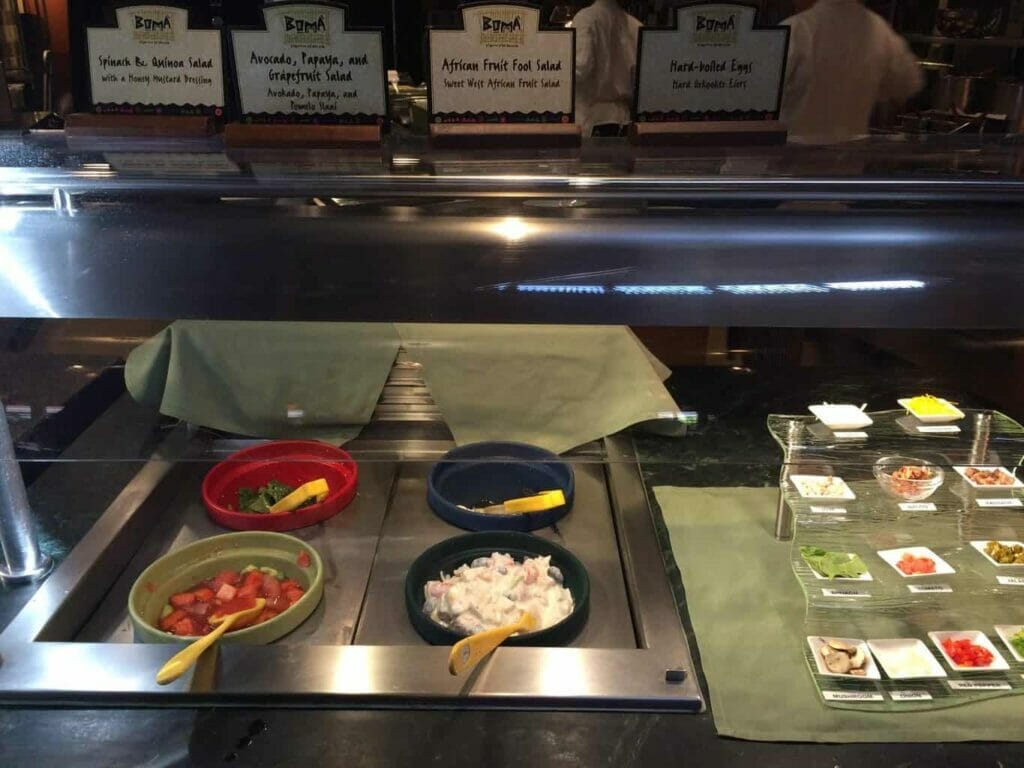 Keep going and you'll find lots of carbs!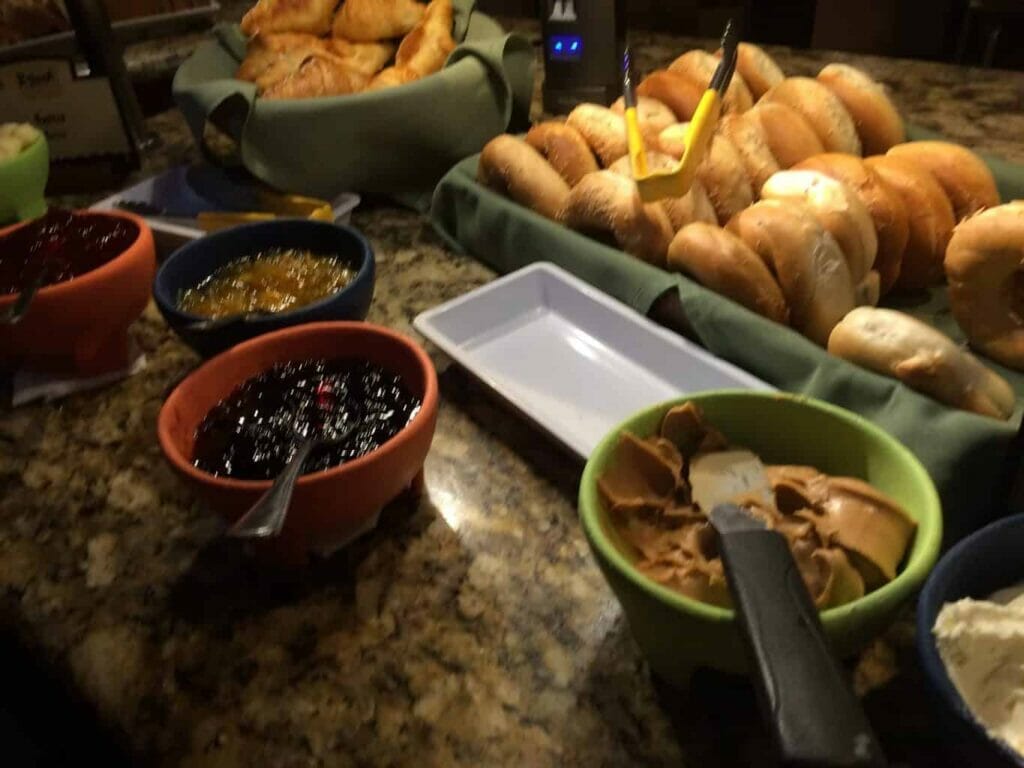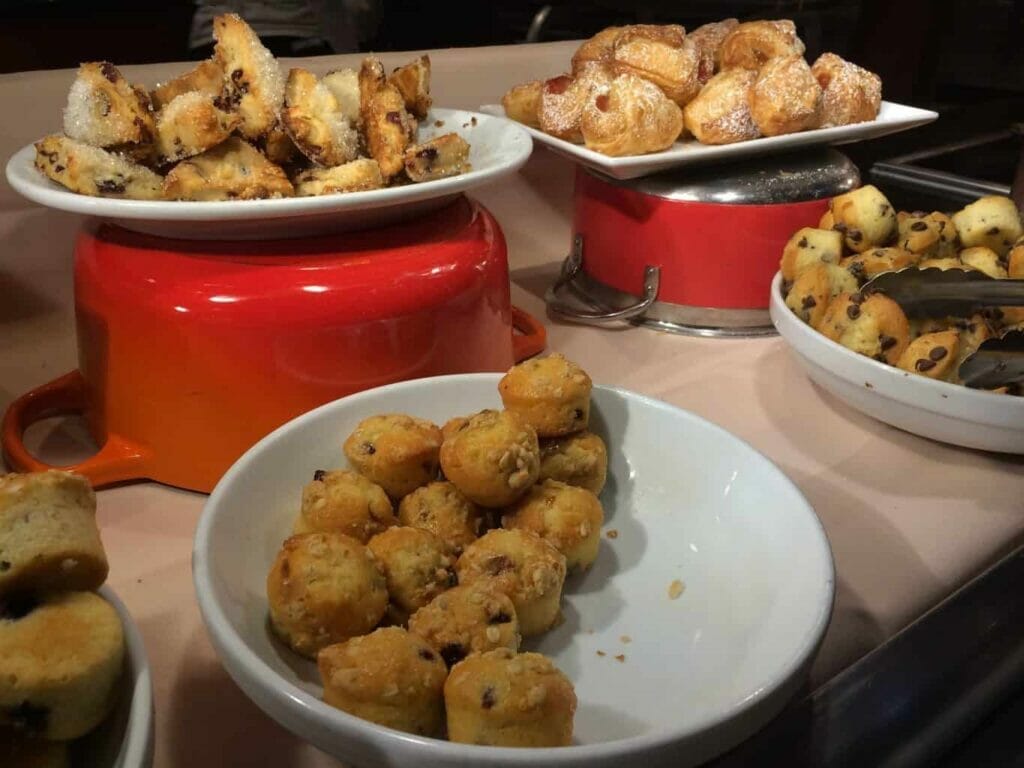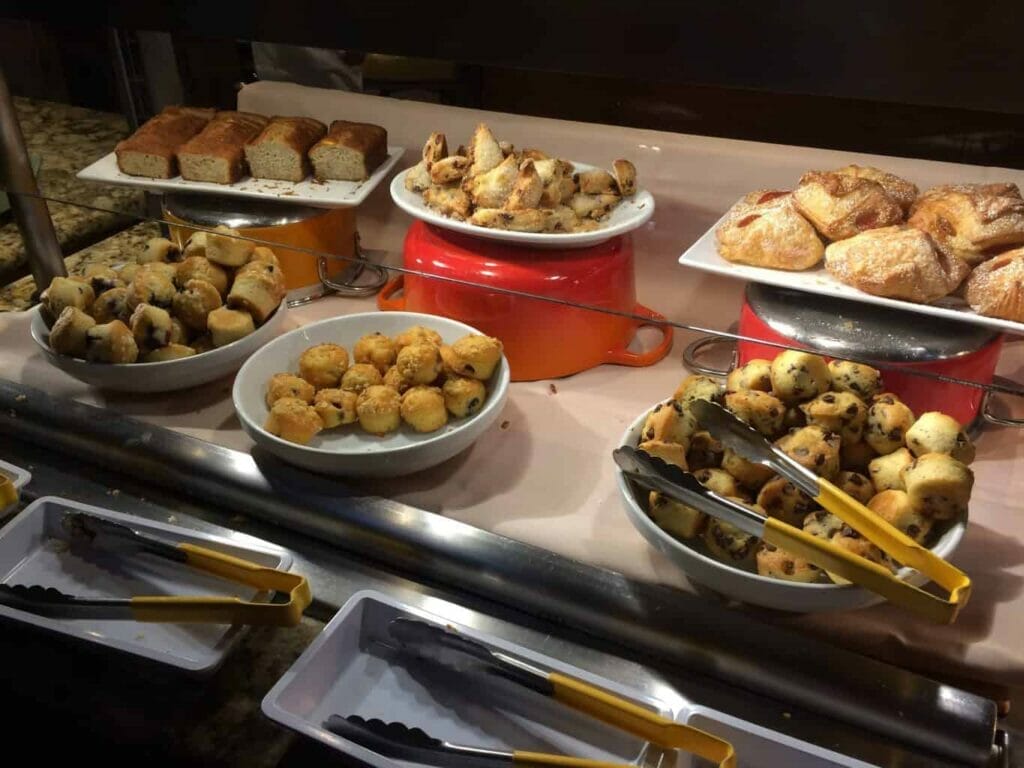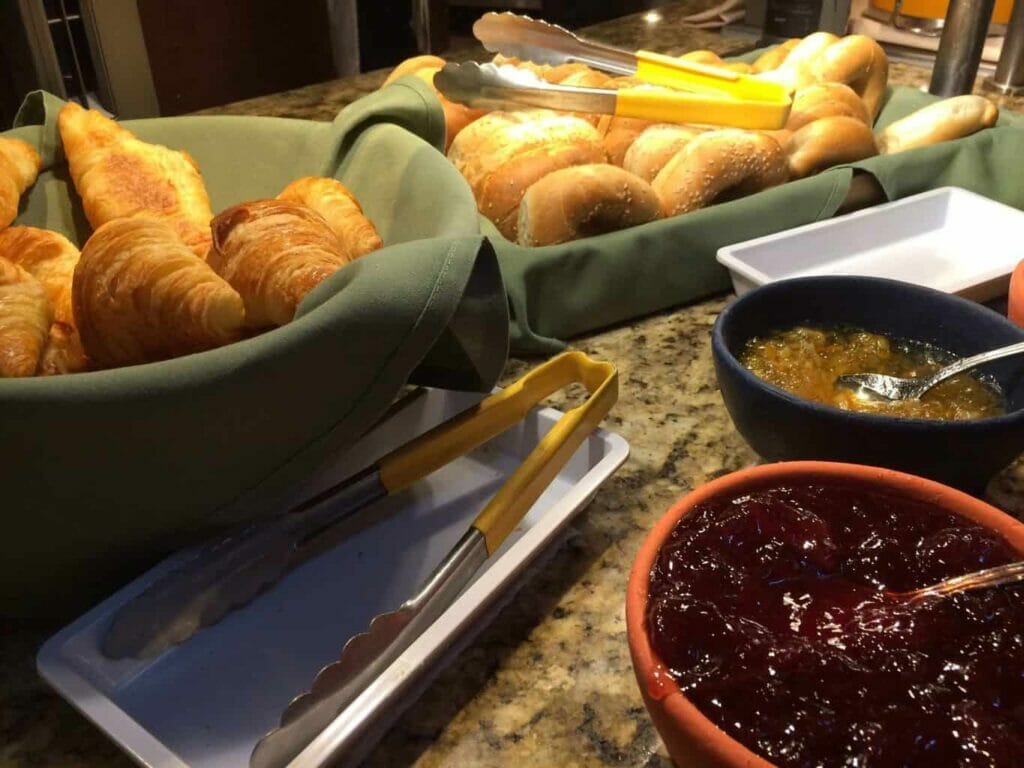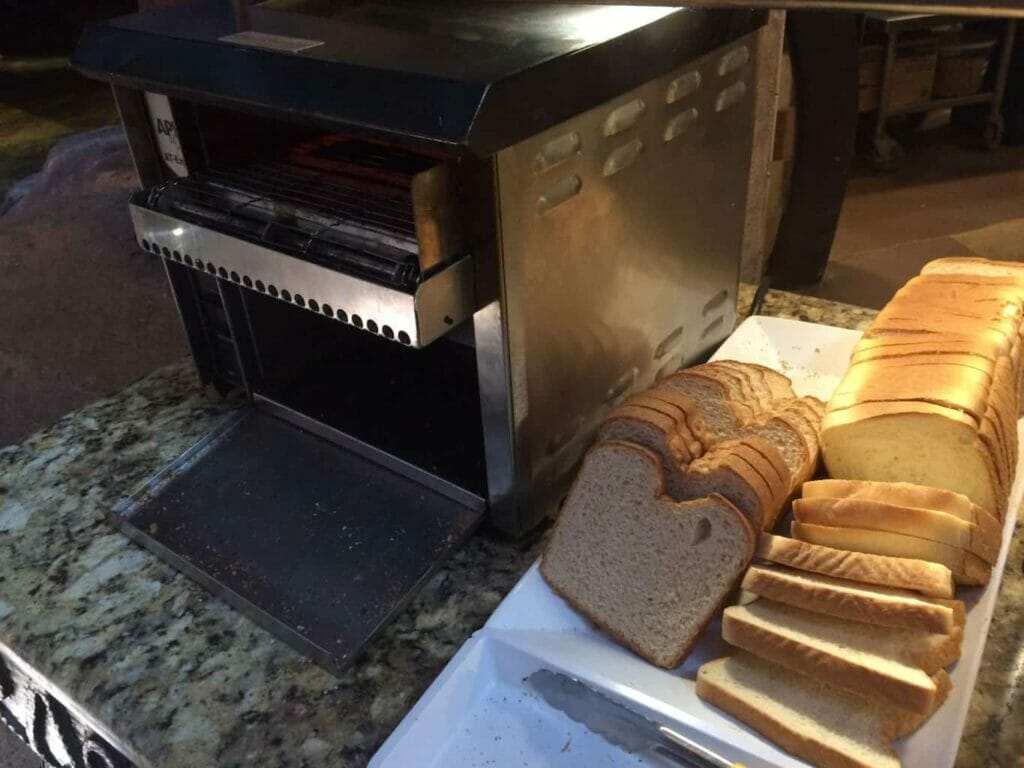 and fun butter balls!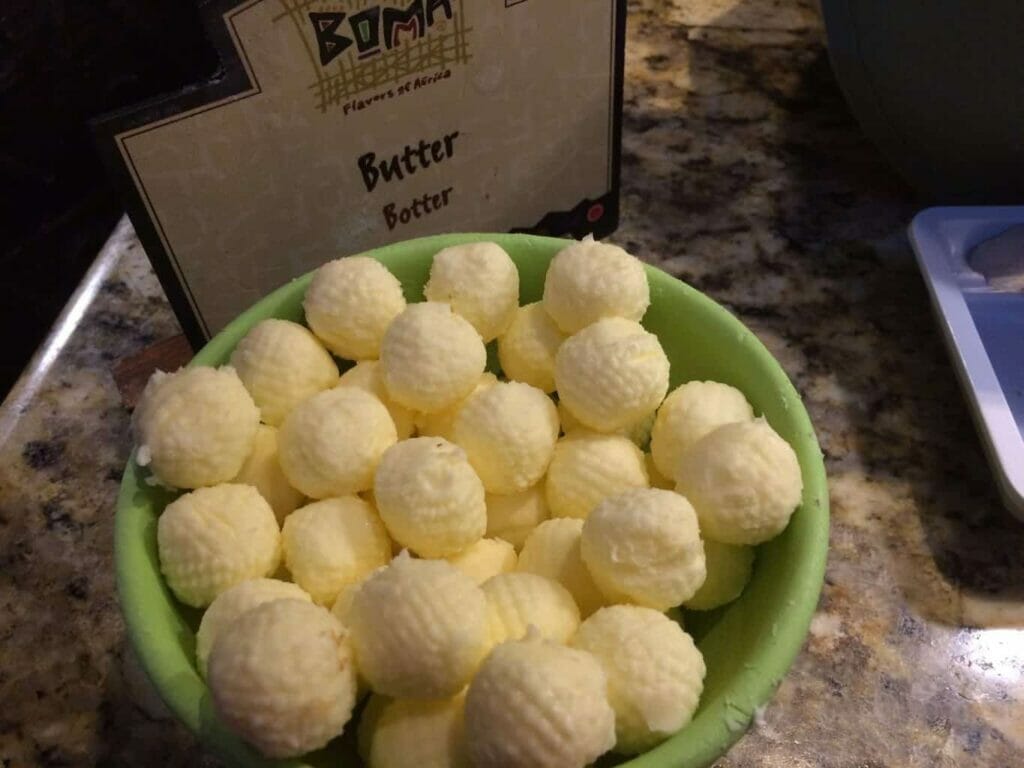 There are also slice meats and fruit, which are less exciting than butter balls, but great all the same.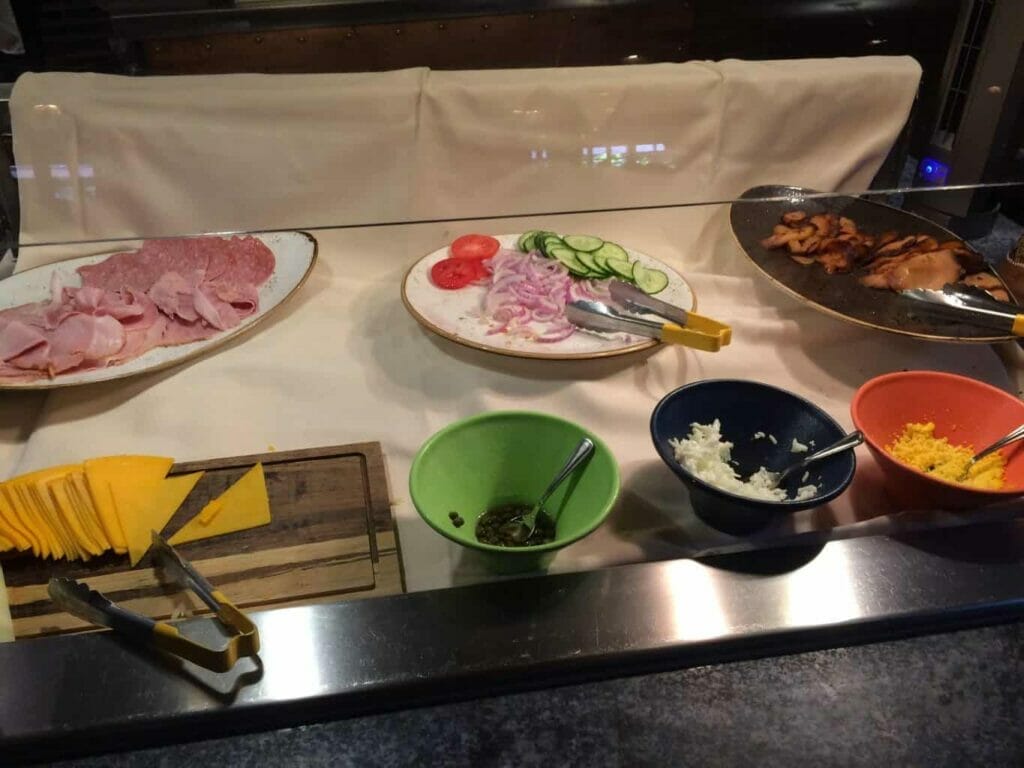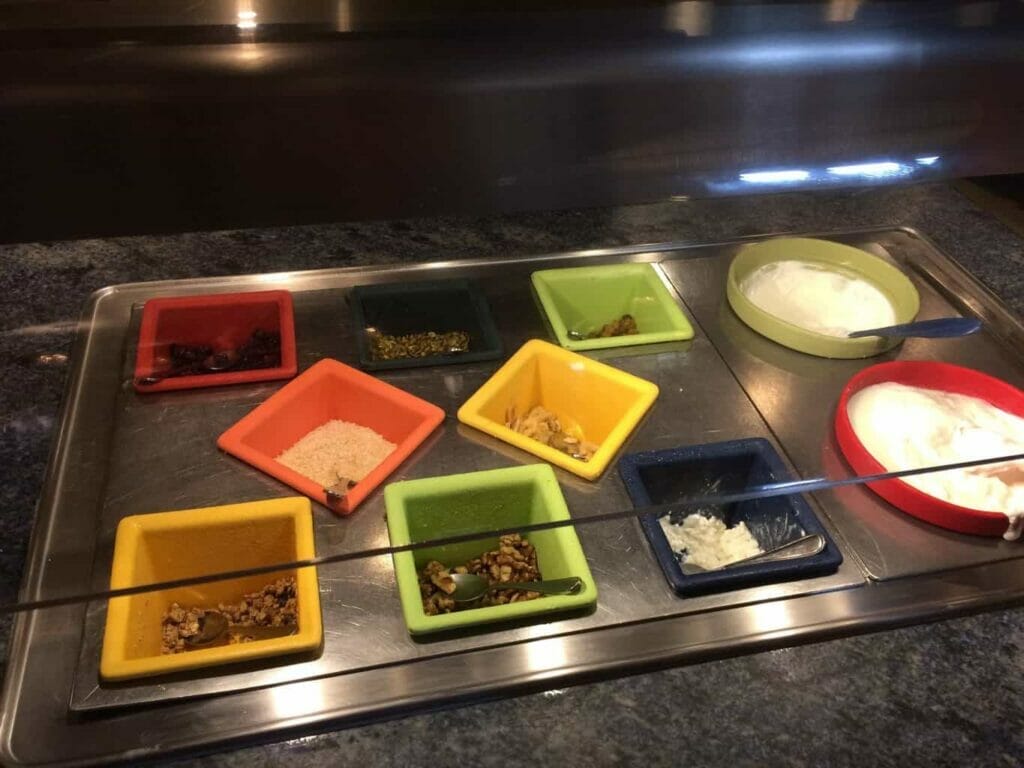 Boma Staff
The cast members make a huge difference in how you enjoy the experience, and we've always had fantastic service at Boma.
At the check-in desk, they hand you a pager and when it goes off, you bring it back up and someone shows you to your seat and tells you the name of your waiter or waitress.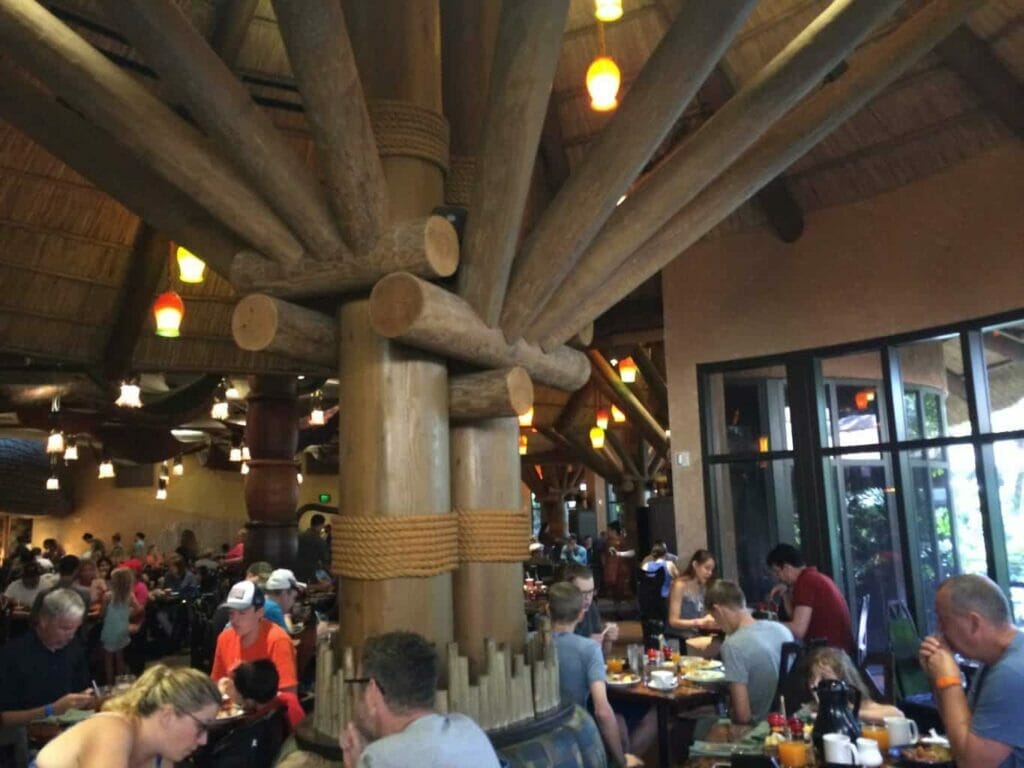 Then, your waiter or waitress will come over, introduce themselves, and explain how it works if you haven't been to Boma before.
They'll bring you coffee or tea as requested, as well as Jungle Juice, the iconic juice of Boma (and can be found throughout Disney under other names).
They'll also come and clear your plates when you're finished with them so you have room for more, and will ask if you need anything at various intervals.
So while it is a buffet, you do have someone looking out for you and you don't have to fend for yourself.
Boma for Picky Eaters
As part of this Boma breakfast review, I really want to assure people who might be picky eaters or have picky eaters with them that Boma is a fantastic option.
There are plenty of "American" options and you could fill plates and plates with plain eggs, bacon, Mickey waffles, bagels, donuts, toast, biscuits, and more.
You won't feel as if you're only limited to a small selection of the buffet, and Boma for kids is still a great option as they'll be able to find plenty that interests them, even if all they like is giant plates of bacon…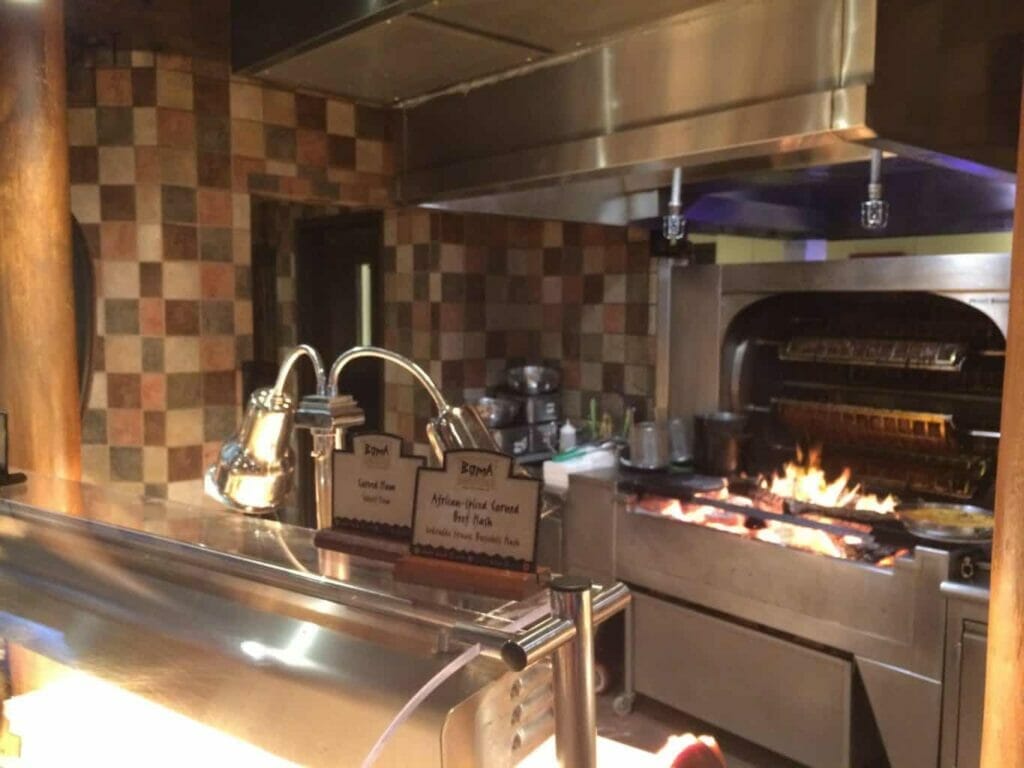 The best part of Boma, actually, is that it caters to both the adventurous eaters who can go crazy trying flavors they've never had before and the picky eaters.
It's hard when traveling as a family to all agree on what you like to eat, sometimes, and Boma eliminates those arguments.
Boma Reservations
As with any Disney World dining experience, I would recommend making reservations for Boma far in advance of your desired dates.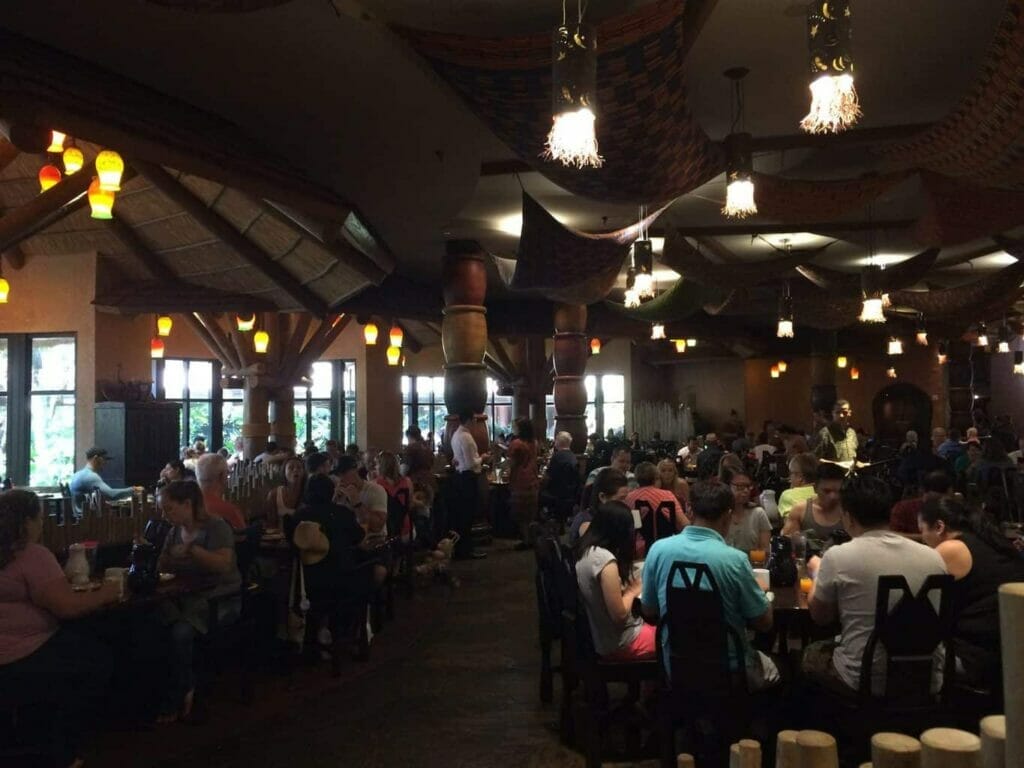 That being said, especially when it's not peak season, Boma often has plenty of space available due to it's slightly out of the way location.
It's definitely not one of the hard-to-get Disney dining reservations.
If you were going on a Disney trip without planning, it's likely you could get one here.
I've never have a problem getting a reservation a couple of weeks beforehand, and if you find that they are not at the times you want, check on My Disney Experience the day before you want to eat, as this is when many people will cancel their reservation so as not to have to pay the $10 per person penalty charge for not showing up.
Get the All-American Travel Secrets!
Don't miss out on America's hidden gems!