A singing tower that sends its music across one of the highest points in Florida. Luscious, blooming gardens. Peaceful places to stop and reflect.
In this review of Bok Tower Gardens, a serene landscape north of Lake Wales in Polk County, we'll uncover why this is such a historic place, as well as what to expect during your Bok Tower Gardens visit and what types of Florida visitors will enjoy it the most.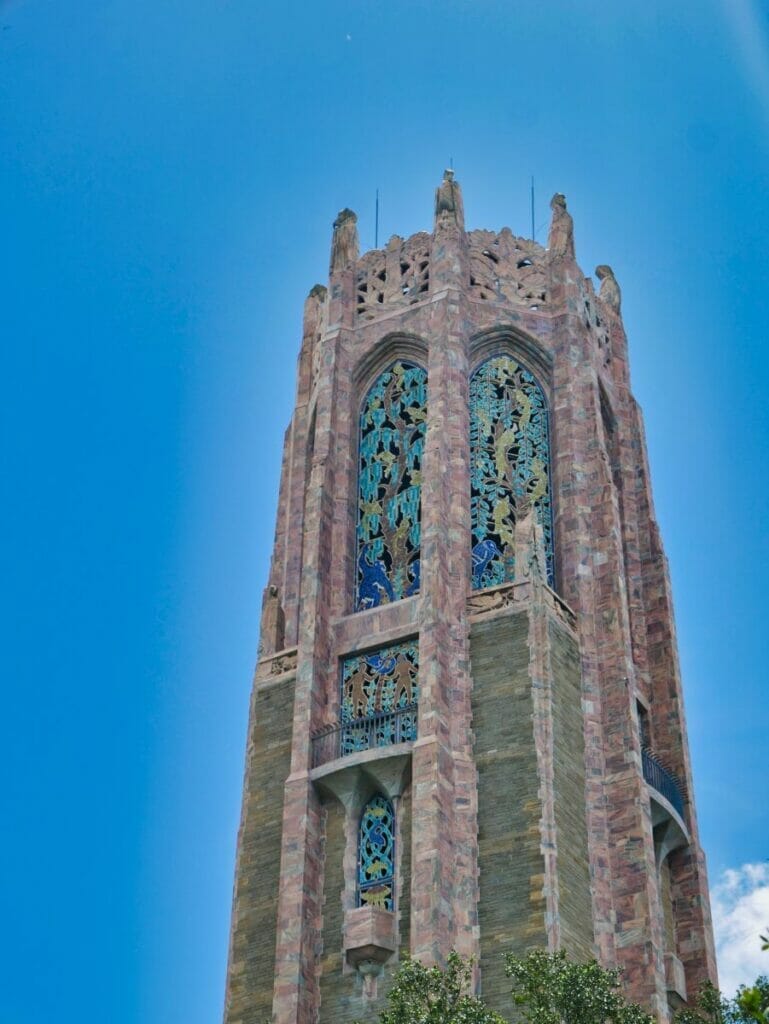 Spend the afternoon wandering through the outdoor kitchen, delighting in all of the growing vegetables, or bring the kids and wear them out (seriously, they'll sleep great after this) in the water features in Hammock Hollow.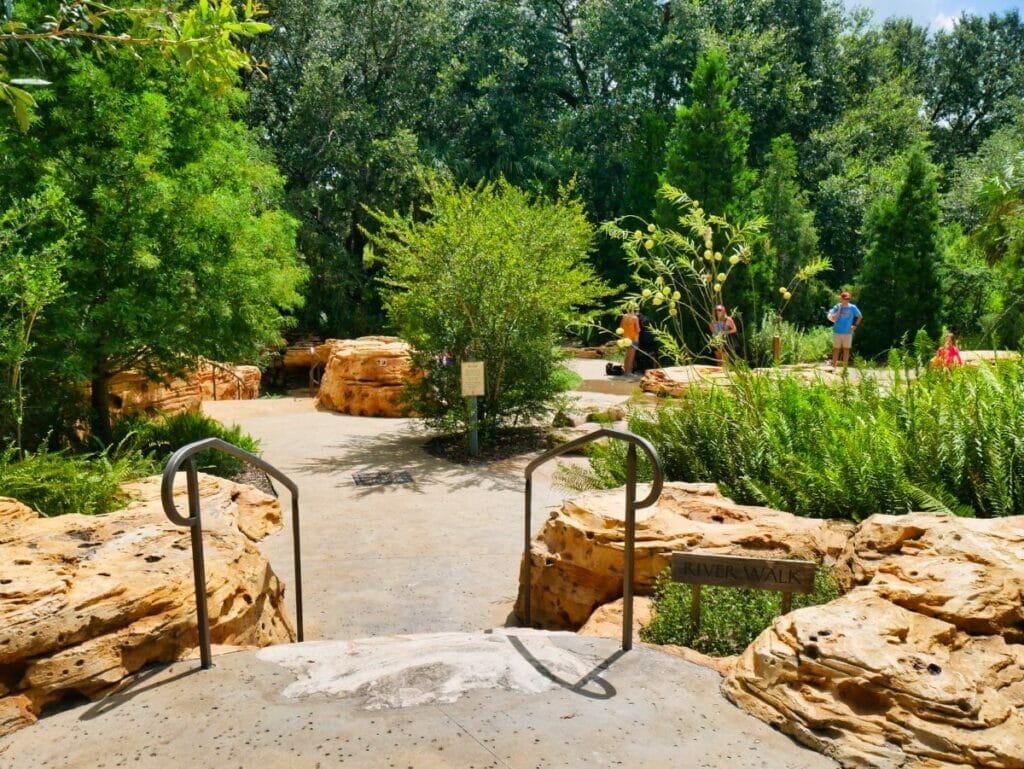 Stop for a bite of healthy, freshly prepared food from the on-site cafe, or enjoy the numerous activities, events, and talks that Bok Tower puts on every week.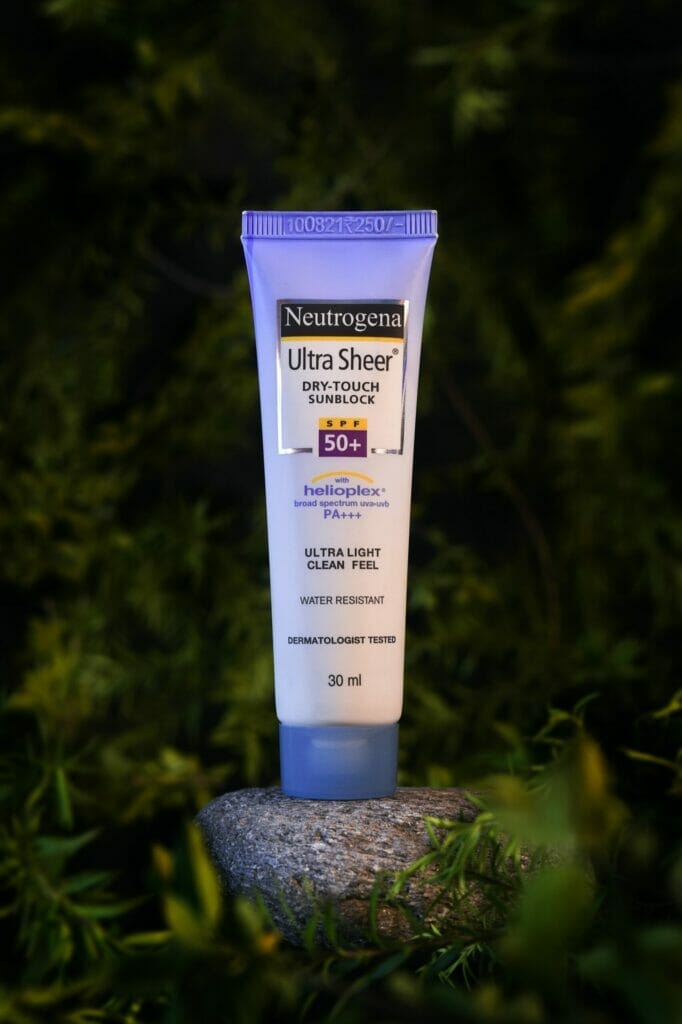 Who Should Visit Bok Tower Gardens?
One of the most important questions to answer is who, exactly, would enjoy Bok Tower Gardens.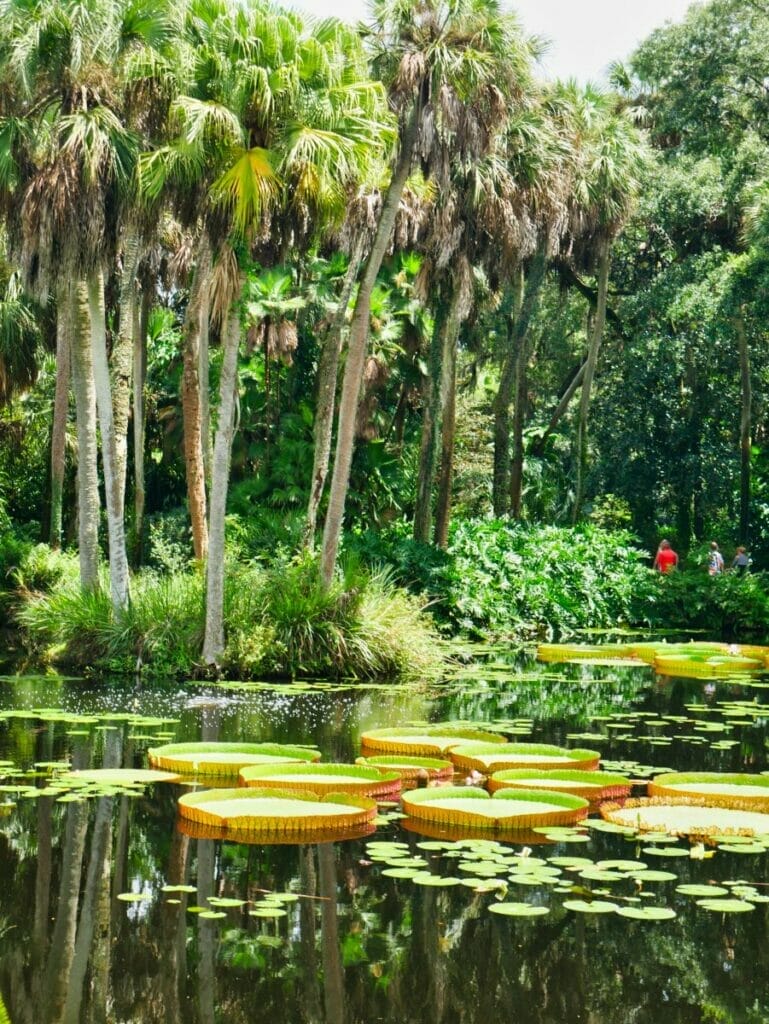 Often, you'll find reviews of attractions that claim to be great for "everyone," but is that the truth?
Realistically speaking, while Bok Tower Gardens is absolutely incredible and one of the best gardens out there, the whole purpose is still to walk the nature trails and explore the gardens.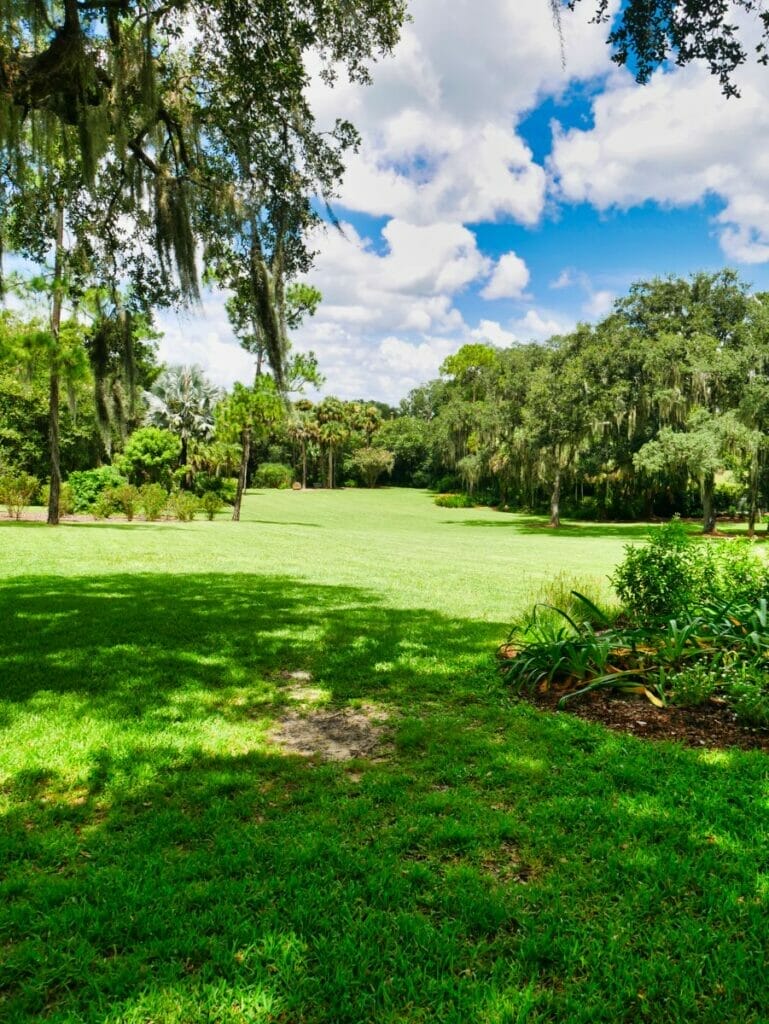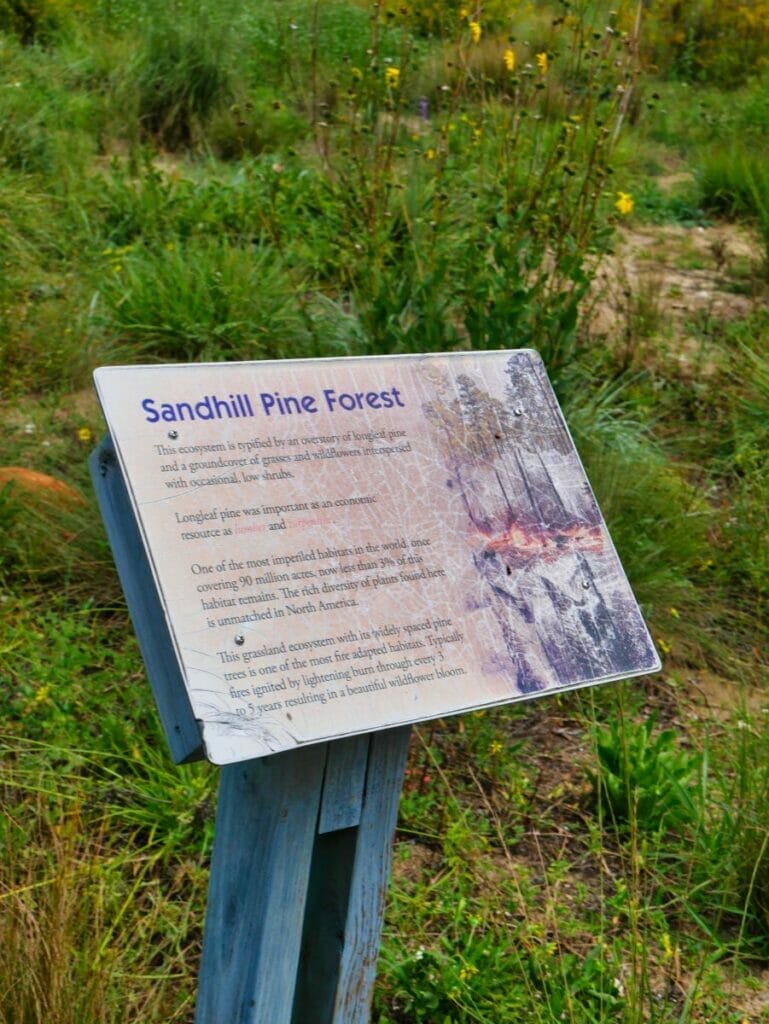 It's a great antithesis to the need-for-speed rollercoasters and amusement park attractions, and that's why people love it.
But if enjoying nature and serenity doesn't sound like your calling and you'd rather be screaming your head off on the Orlando StarFlyer, then perhaps this isn't your thing.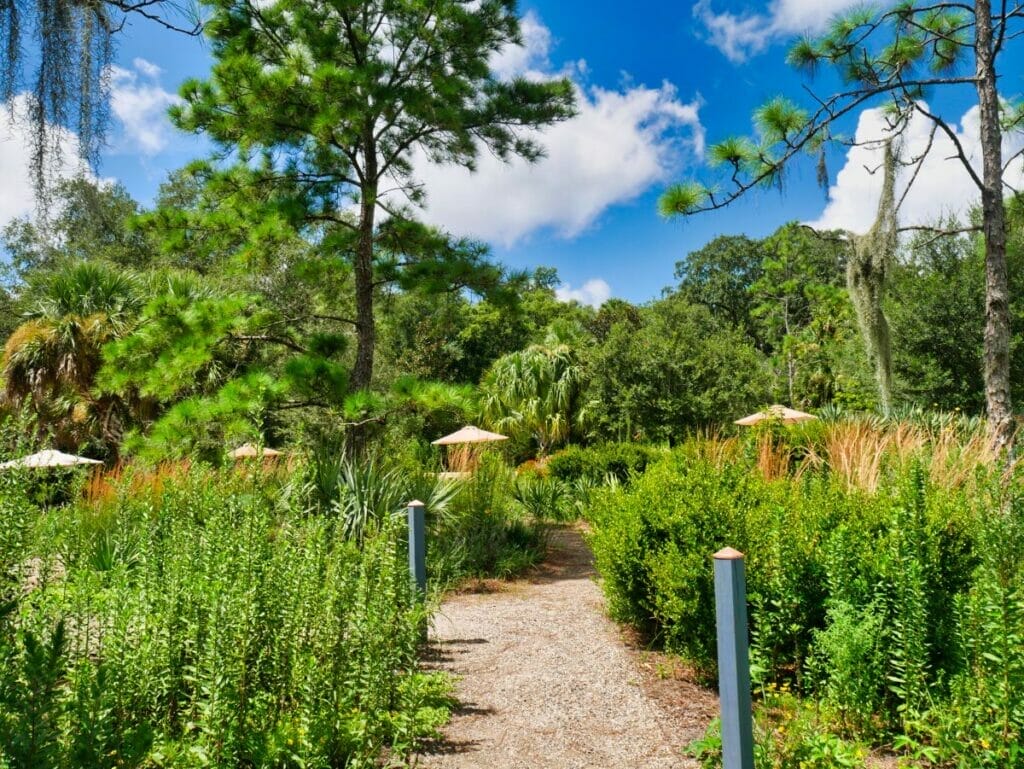 However, anyone who can appreciate gorgeous plants, a calm atmosphere, and historic homes and music will fall in love with the place, guaranteed.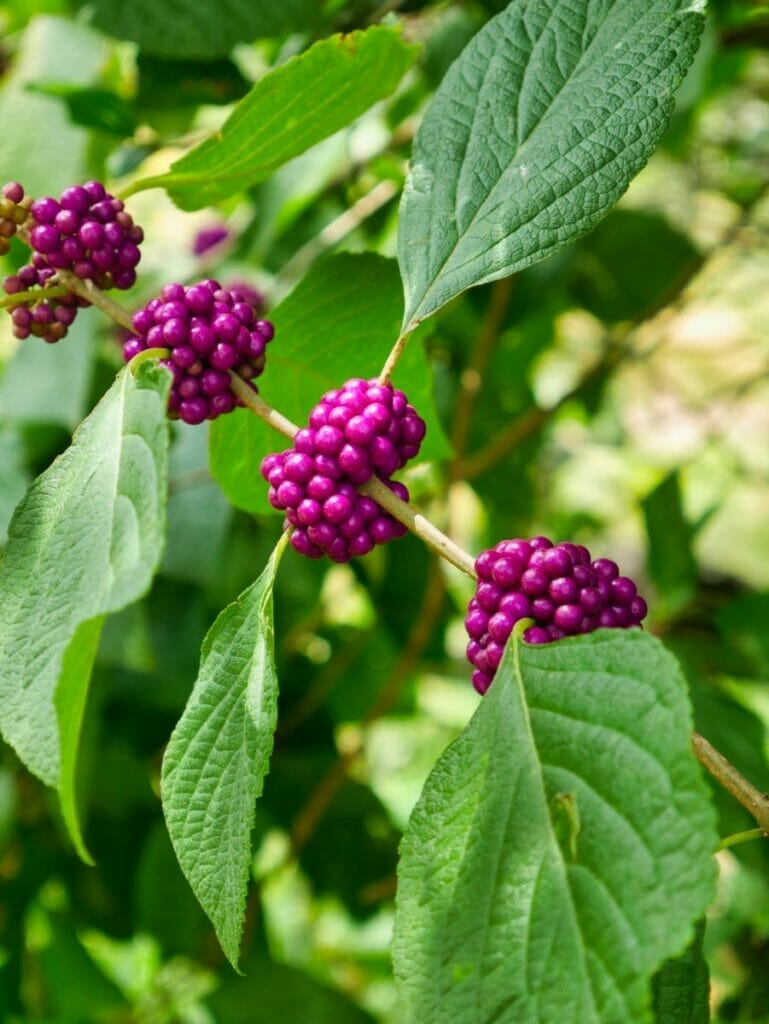 Your little ones, too, will absolutely fall in love with the children's garden that's just for them, so don't leave them at home for fear there will be nothing to do.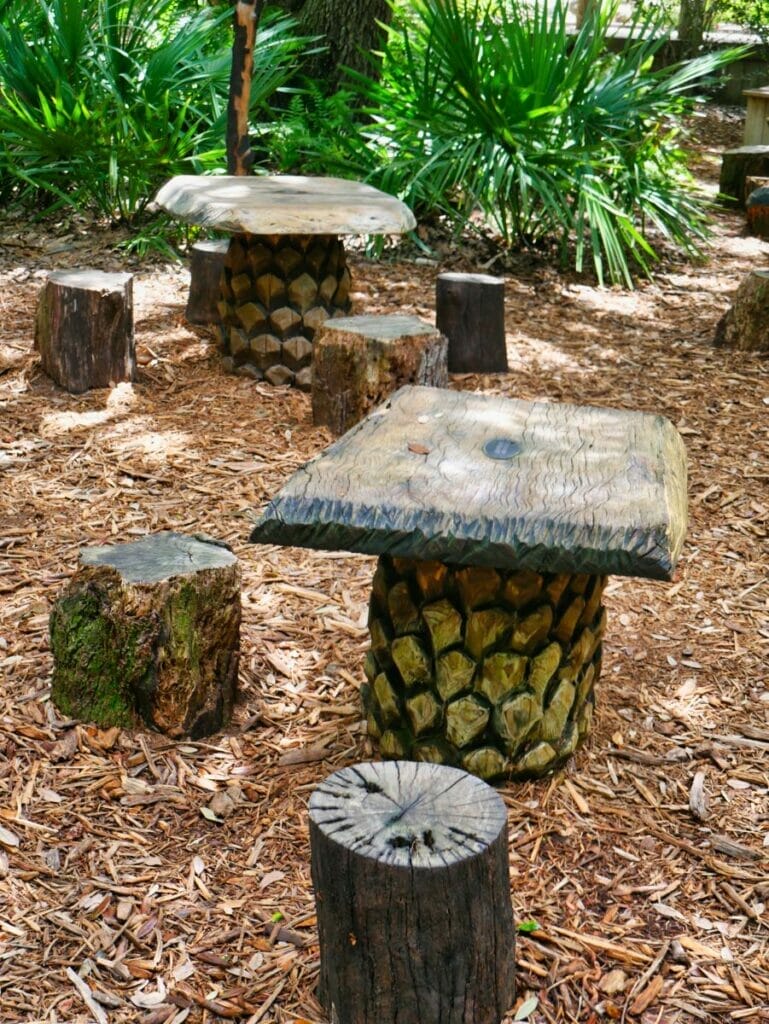 Bok Tower Gardens Ticket Prices
The current prices for Bok Tower Gardens are:
Adults: $17
Children (over 5): $5
Children (under 5): Free
Dogs: $5
They also have reciprocal arrangements with other gardens, such as Leu Gardens, where your pass to one gets you into the other at no extra charge.
If you are a member of any other gardens, definitely check your reciprocal agreement information!
Bok Tower Gardens Hours
Bok Tower Gardens is open every single day of the year.
Oh yes, including Christmas.
Typically, you can plan on an 8am to 6pm opening times, though there are slightly shorter hours on Christmas and Thanksgiving.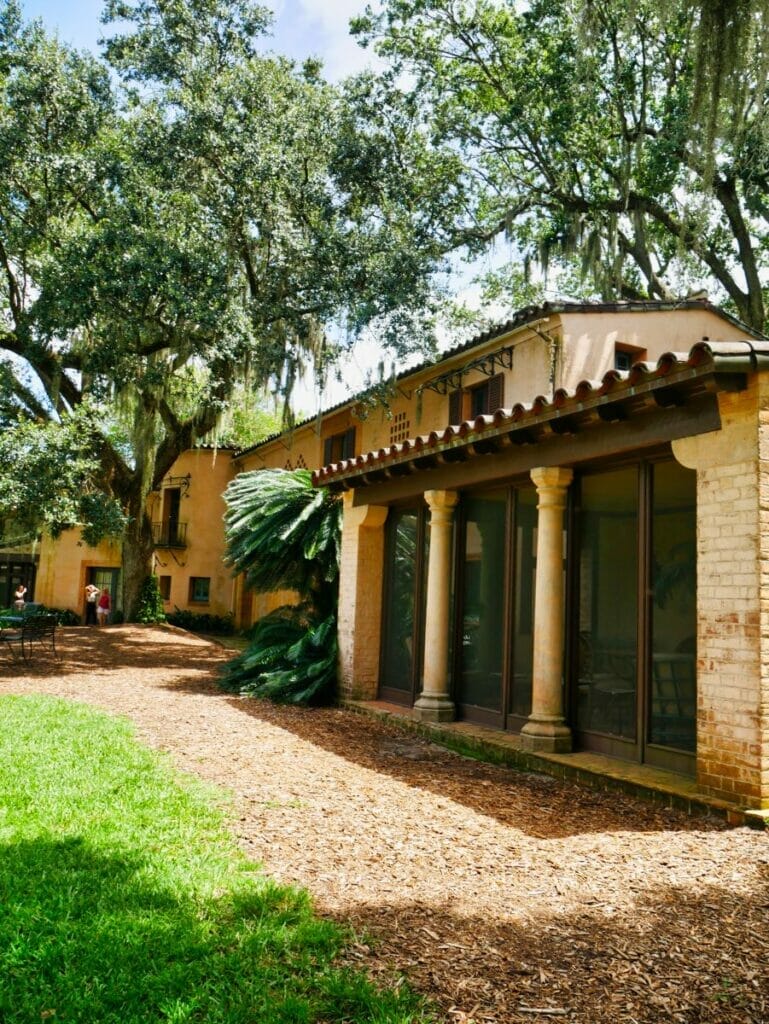 Bok Tower Gardens History
How did this oasis come to be?
Sure, natural Florida is already beautiful, but this wonderfully maintained, designed, and historic location didn't just spring up from nowhere.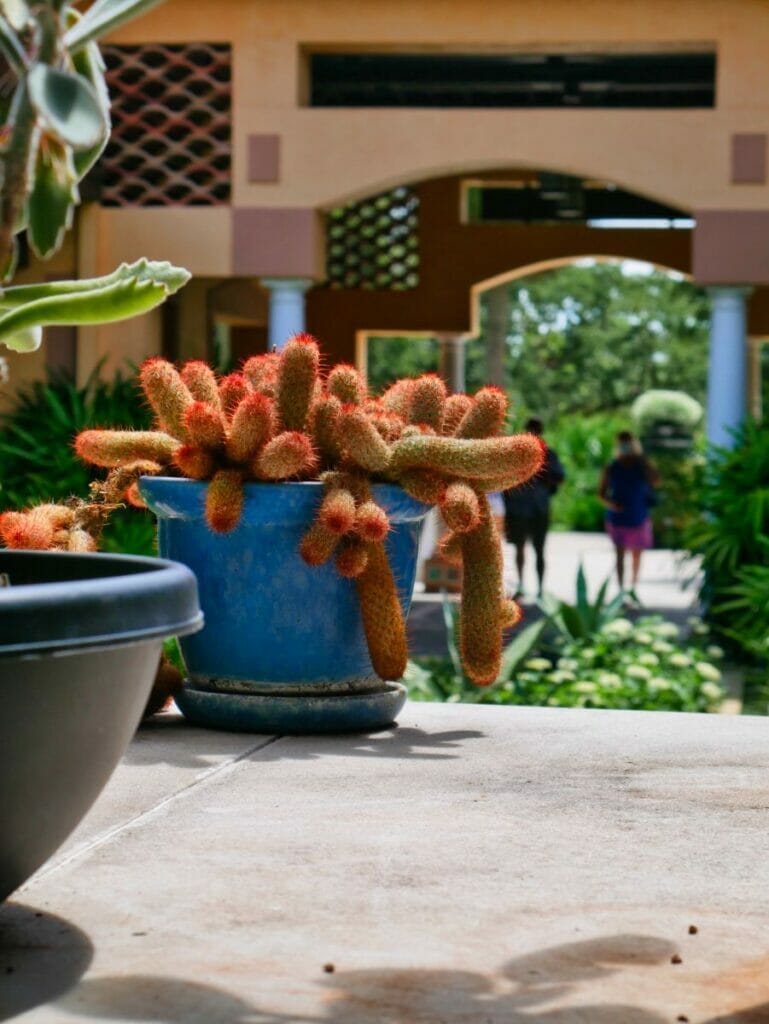 In fact, it was the work and vision of a man named Edward W. Bok, who moved to America from the Netherlands at the age of 6.
He took inspiration from the Florida hills and the area of Iron Mountain he began to get to know, and wanted to make sure that he preserved the area and created a stunningly beautiful gift to the American people to thank the country for the opportunities he had been given.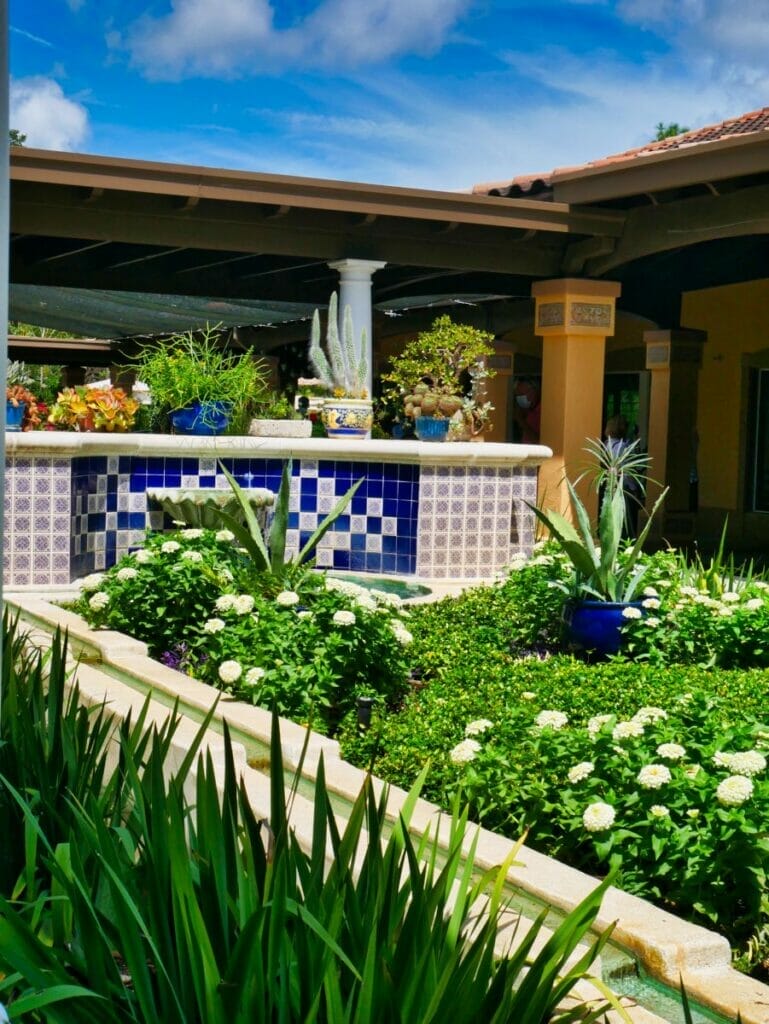 You'll see a phrase around Bok Tower Gardens, "make the world a bit better or more beautiful because you have lived in it" and this was the mission that guided him and landscape architect Frederick Law Olmstead Jr to design and build a place of tranquility, thoughtfulness, and, well, beauty.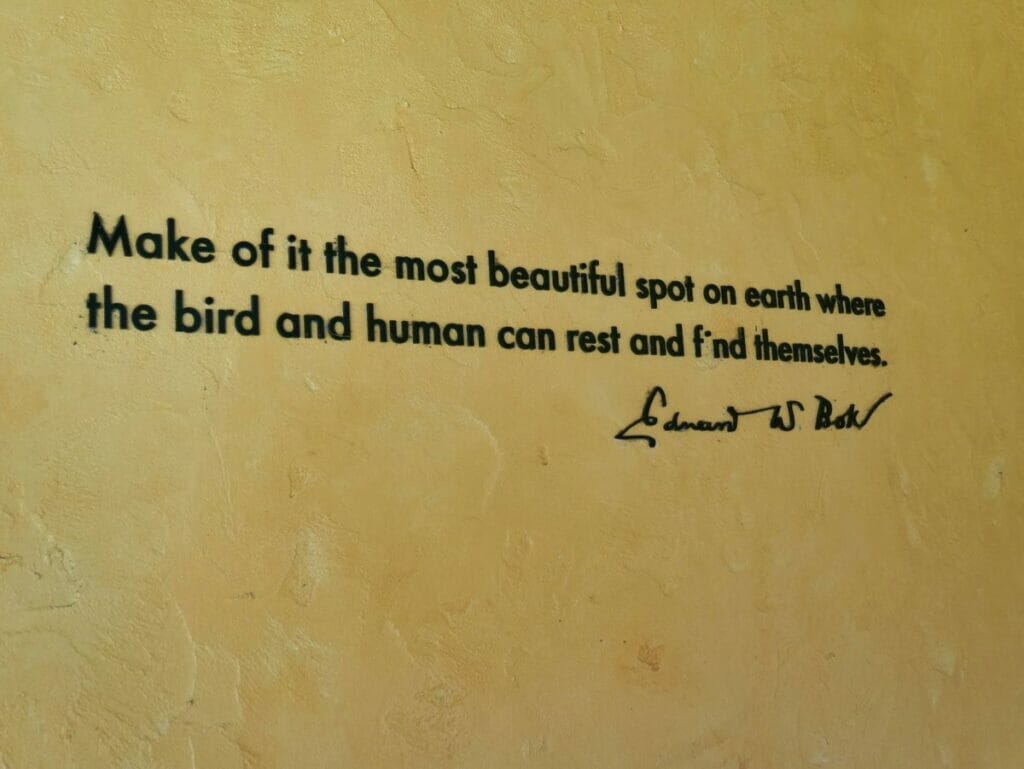 Best Things to Do at Bok Tower Gardens
There are so many great things to do at Bok Tower, but instead of talking through every single garden (you have to explore for yourself), here are some of the highlights we found.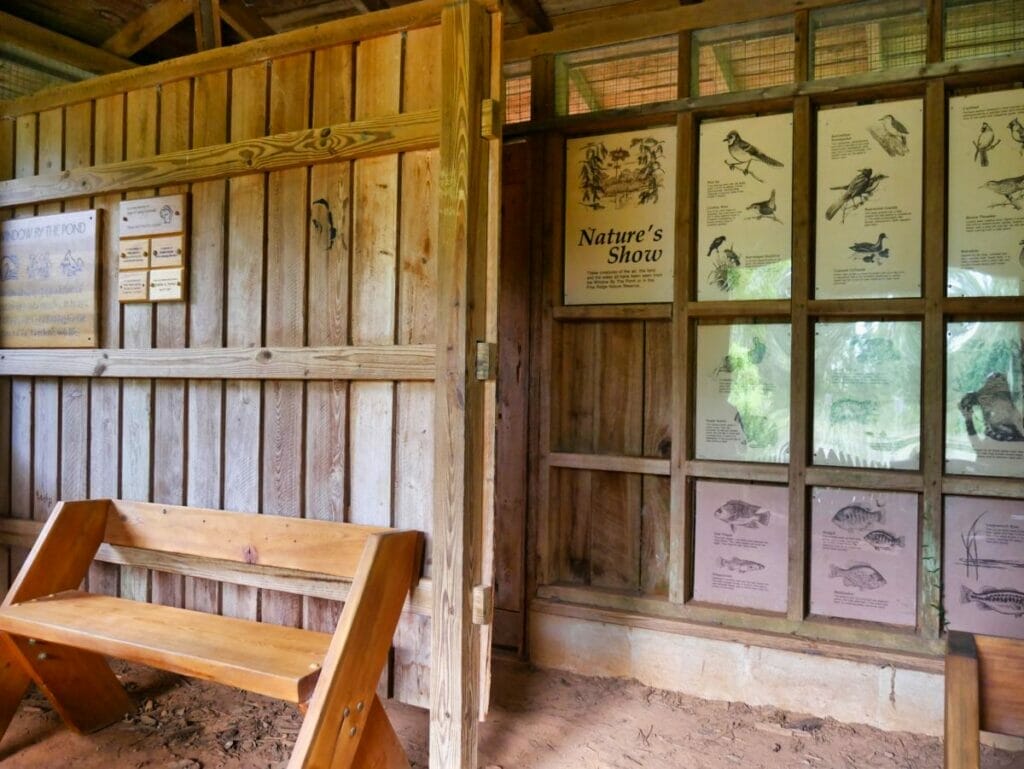 Listen to a Concert at the Singing Tower
The Singing Tower is the absolute highlight of Bok Tower Gardens.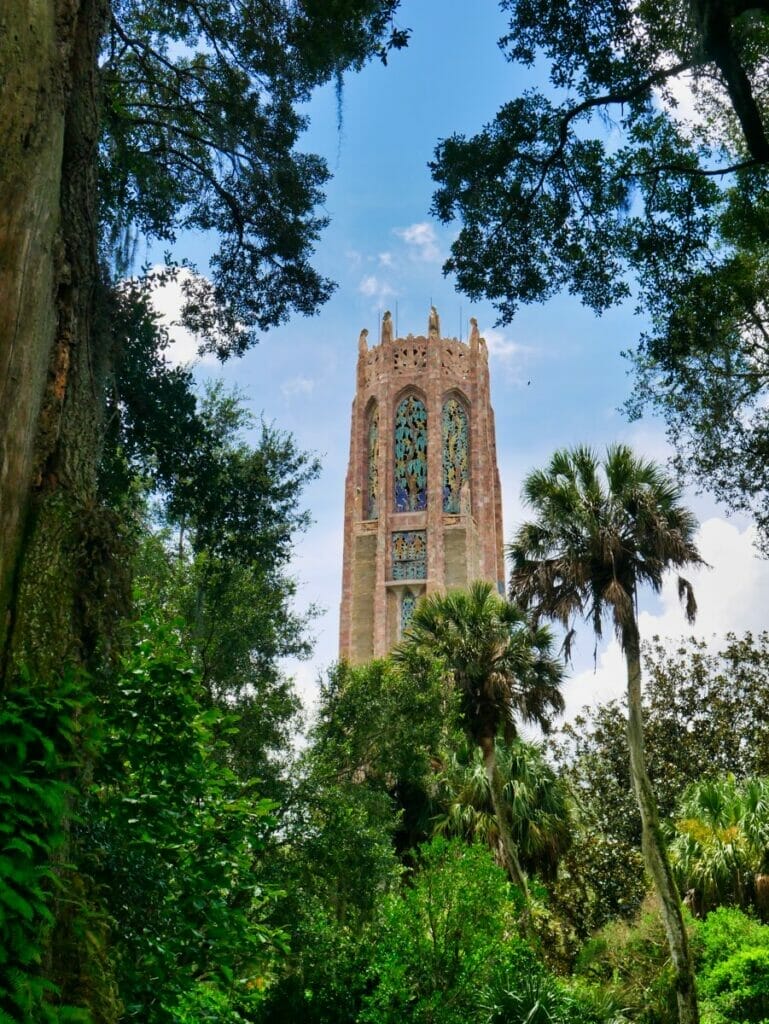 It's about an 8 minute walk from the visitor center, and it's called the singing tower because of the bells inside.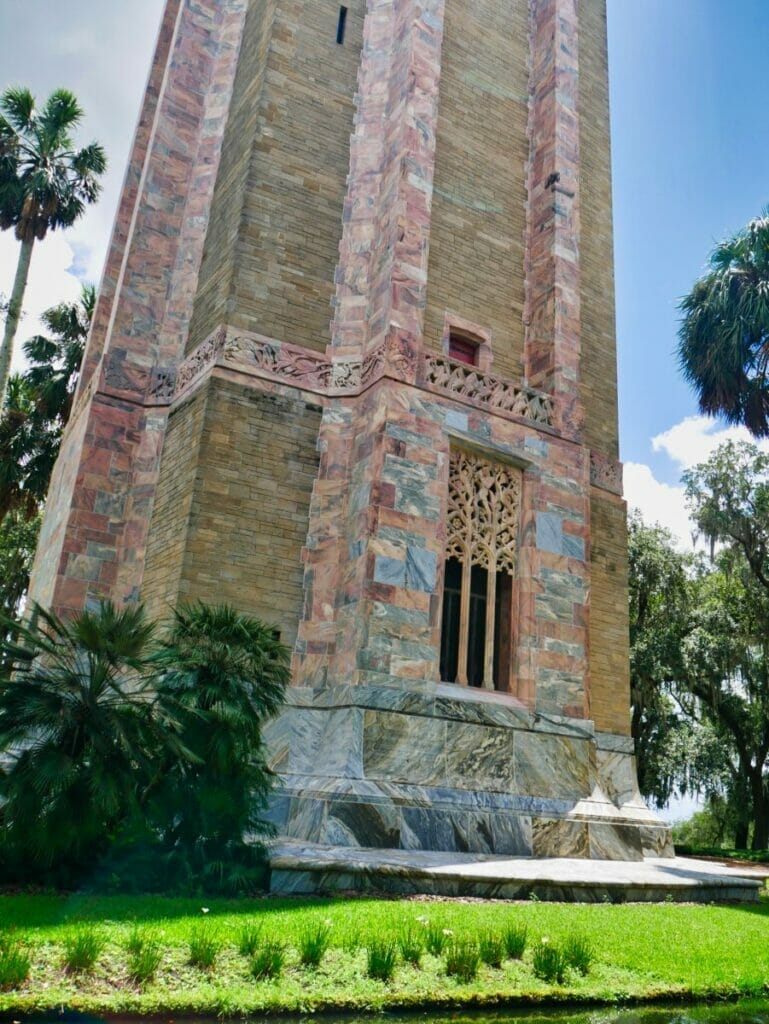 The tower is home to 1 of only 185 carillons in the USA, which is a lesser known instrument that consists of tuned bells.
Regular concerts take place throughout the day so that you can sit and listen to the music as you take in the gorgeous views of the tower itself, as well as the reflection pond just outside.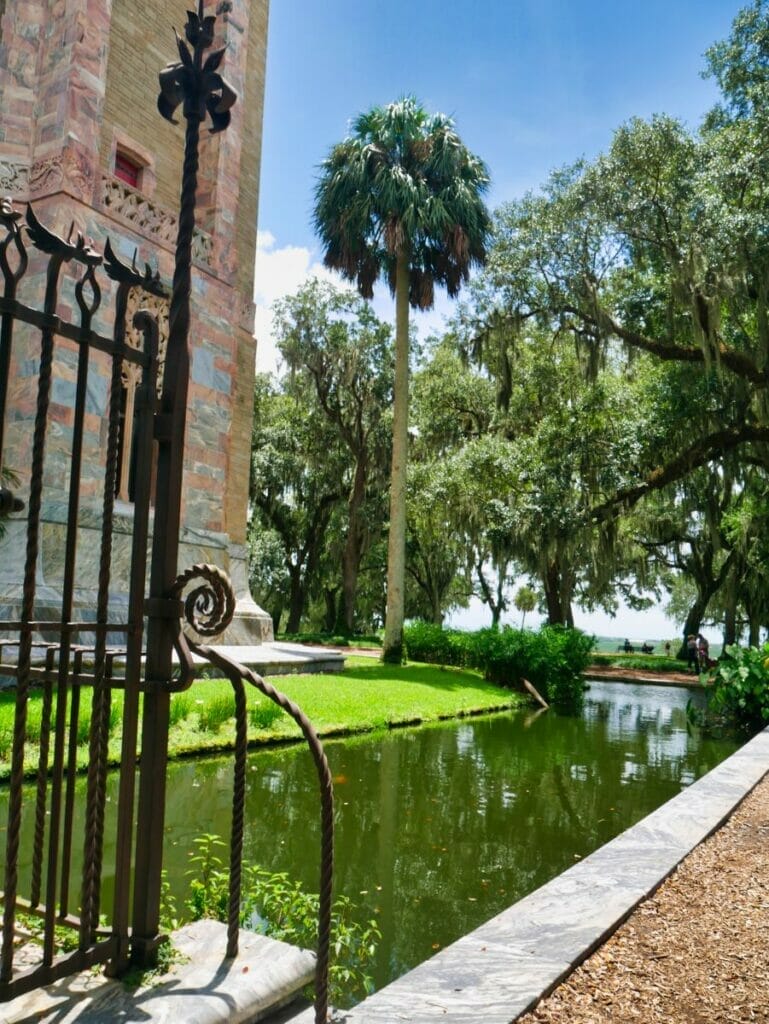 Take a Tour of Pinewood Estate
You'll feel like you're stepping into the Mediterranean when you discover this 20-room mansion on the Bok Tower Gardens estate.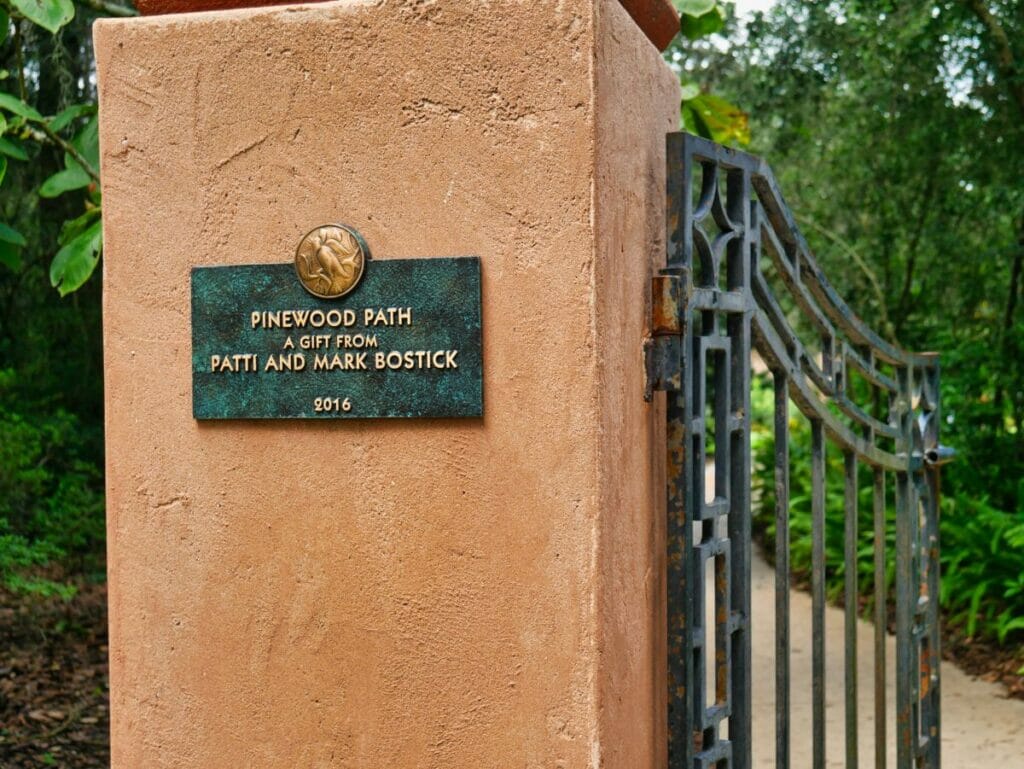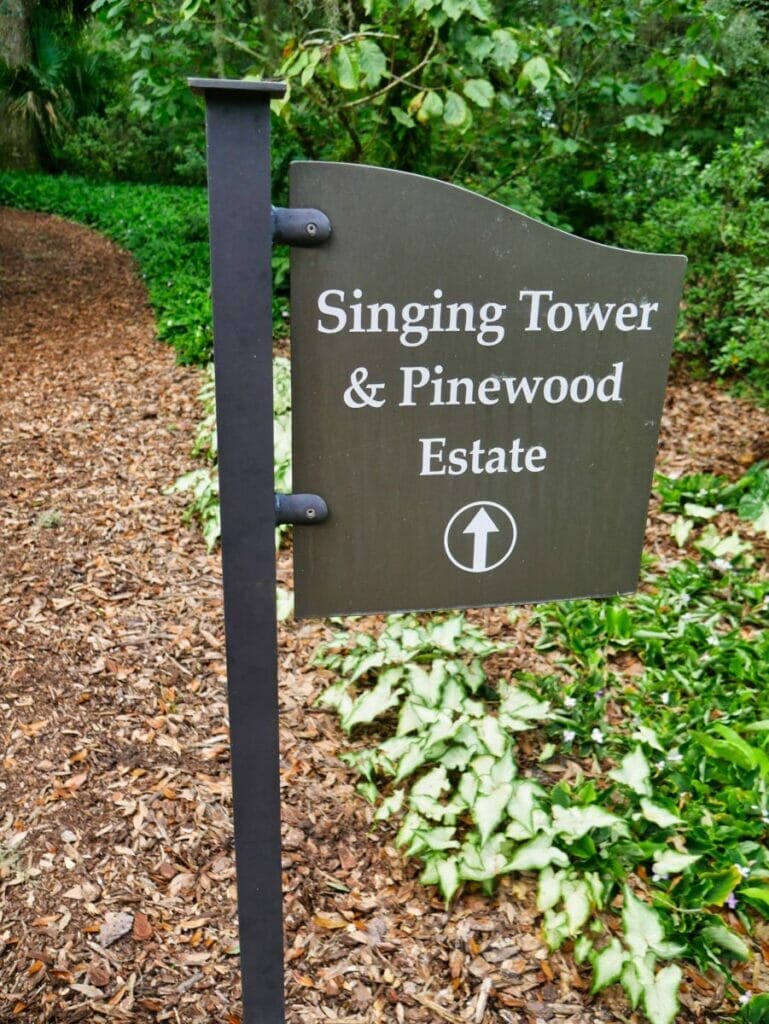 Tours of the inside are currently on hold, but visitors can still wander around the grounds and take a peek in the windows for yourself.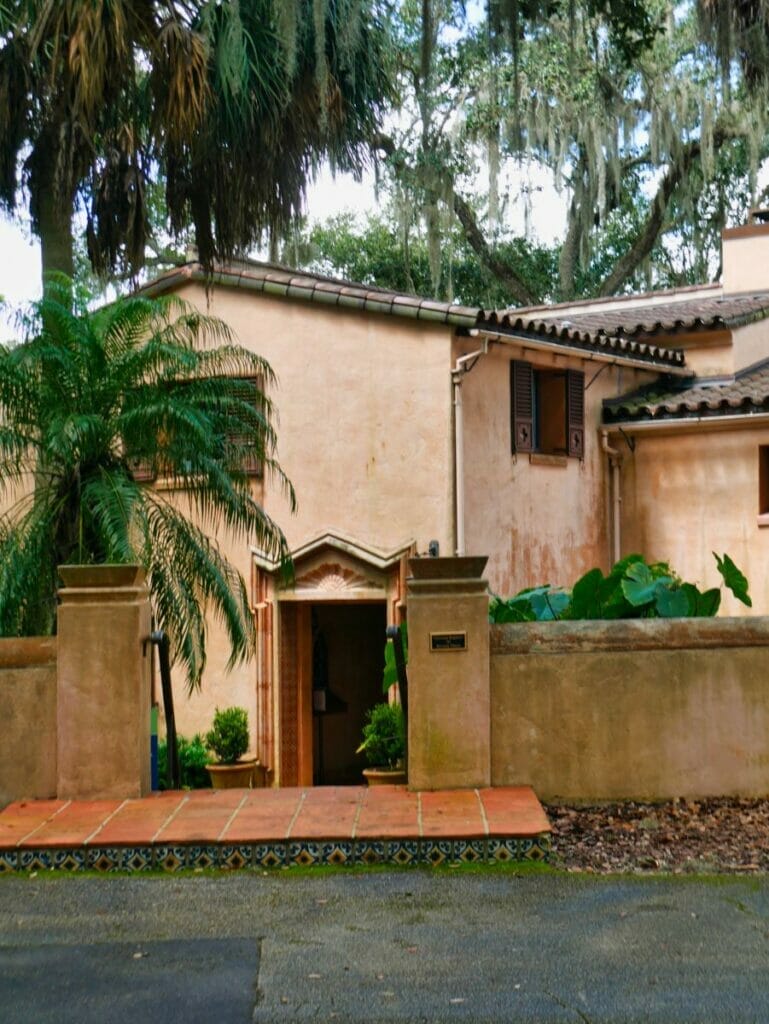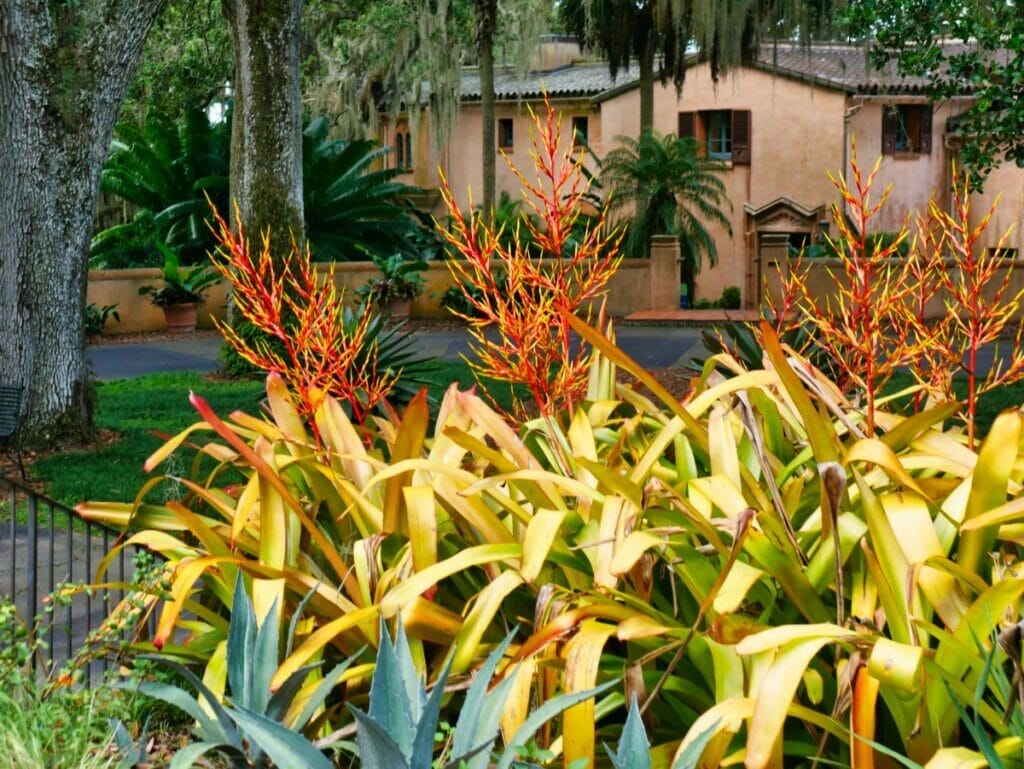 You'll recognize the burnt orange shades and ceramic tiles as something more reminiscent of a Latin style, and don't forget to walk around the back to marvel at the absolutely stunning backyards and gardens (which were actually designed and planted first before the house was built!)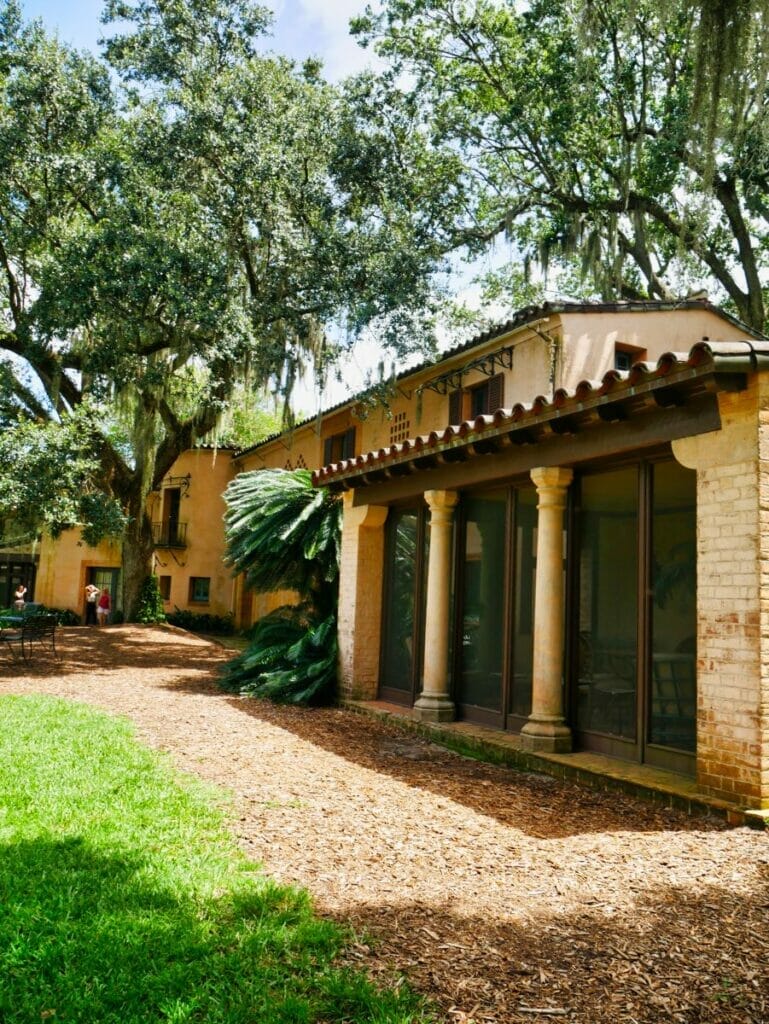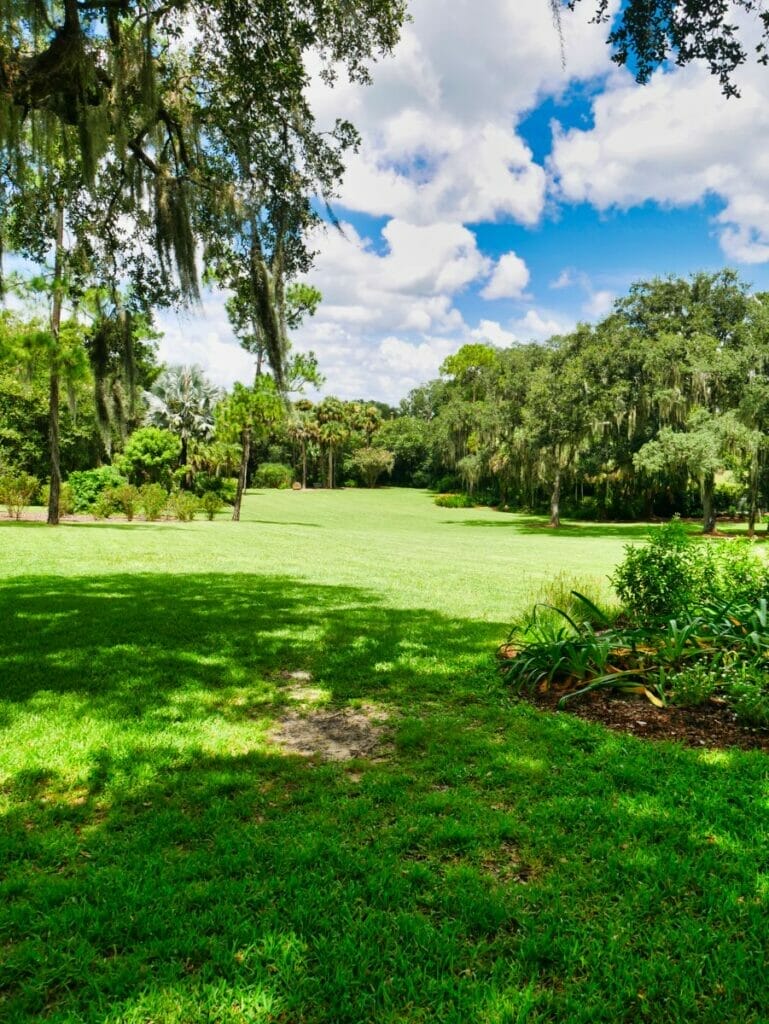 It used to be called "El Retiro," but in the 1970s, it was acquired by Bok's daughter-in-law and renamed "Pinewood Estate."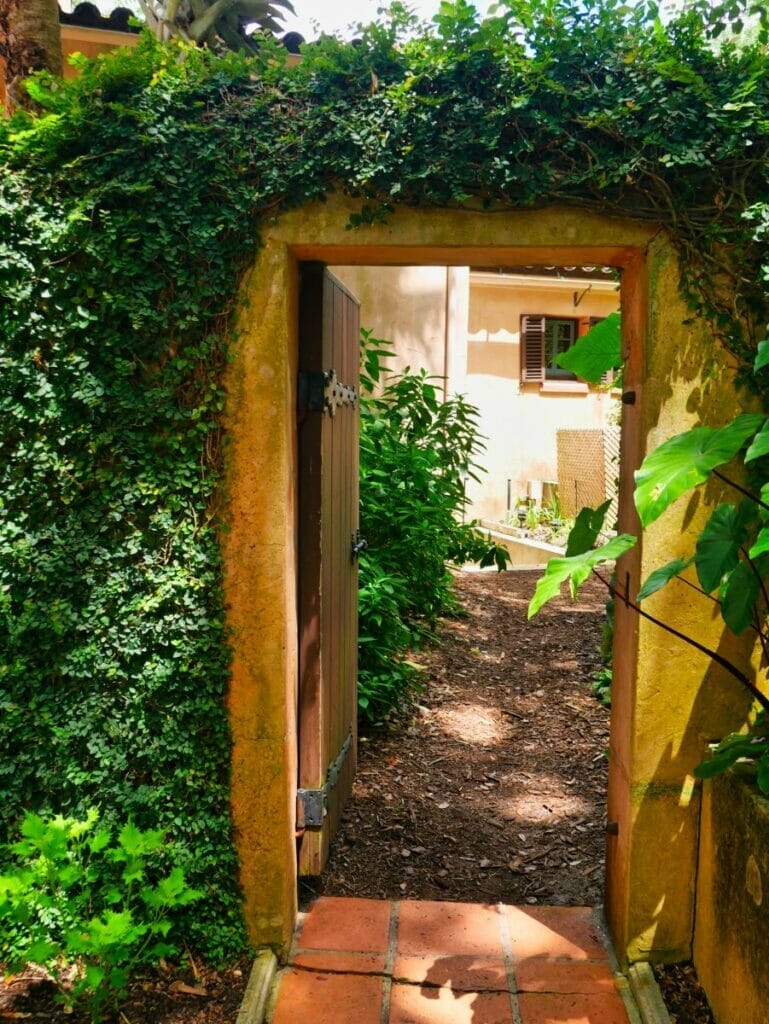 See the View at the Overlook
When it comes to Florida, one of the flattest states around, finding the best "views" can be something of a challenge.
But at Bok Tower Gardens, there actually is a view…from elevation!
Head to the Overlook where you'll get to enjoy sweeping vista views.
The sunset view from here is actually what inspired Bok to create the gardens in the first place, so you won't want to miss it.
Sit by the Window by the Pond
There's something about seeing nature in a new way that lets you appreciate the entire "show" that Mother Nature puts on.
In the Window by the Pond exhibit, you'll head inside a tiny structure that has just that – a window looking out onto a pond in the gardens.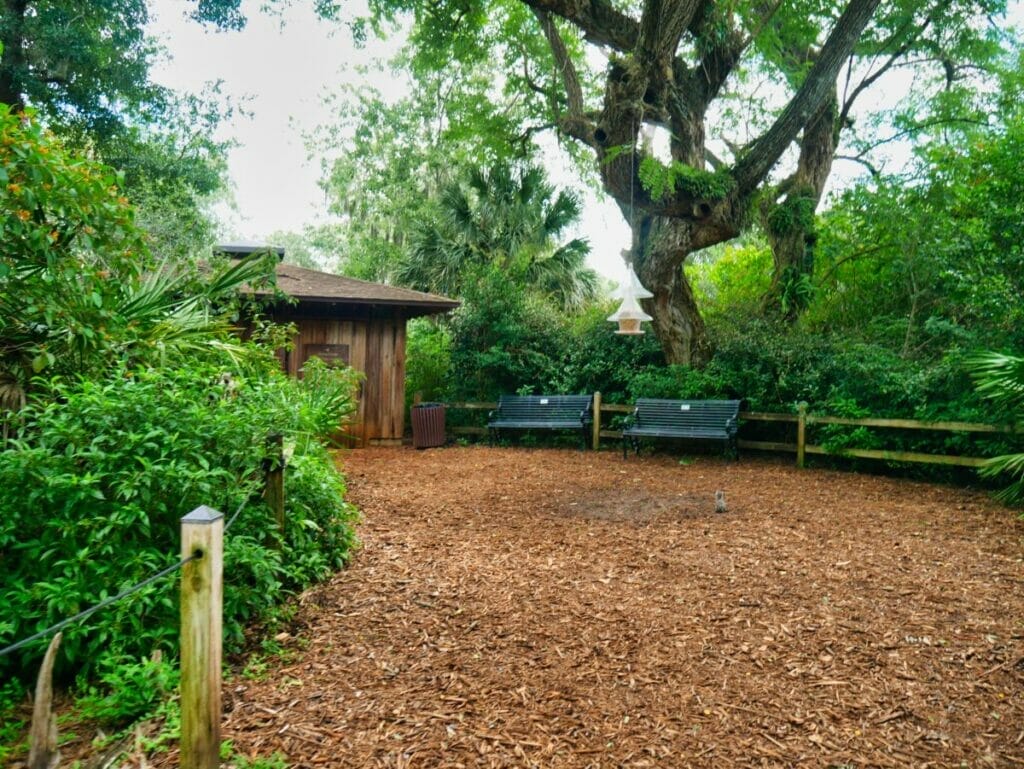 Here, you're invited to sit back and look through the window to see what animals might show up.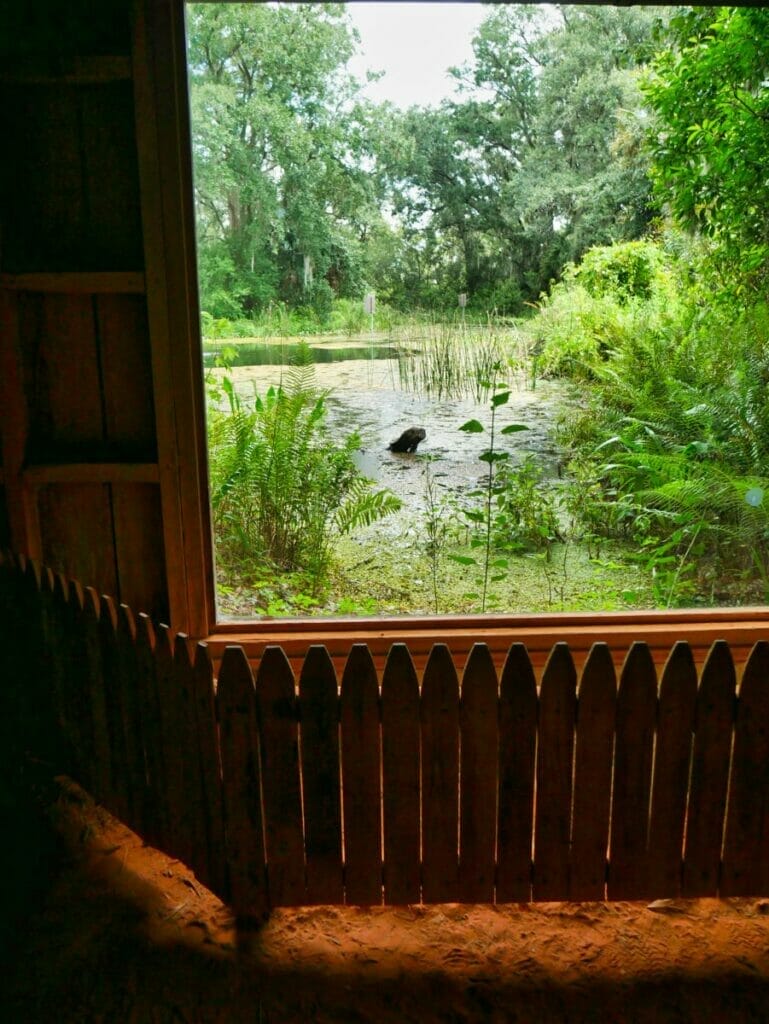 Even if they don't, the framing of the pond invites reflection and thoughtfulness and is a nice shelter to take from the heat or Florida thunderstorms.
Explore the Wetland Boardwalk
Florida is made up of acres of wetlands, which is what makes for iconic ecosystems like the Everglades.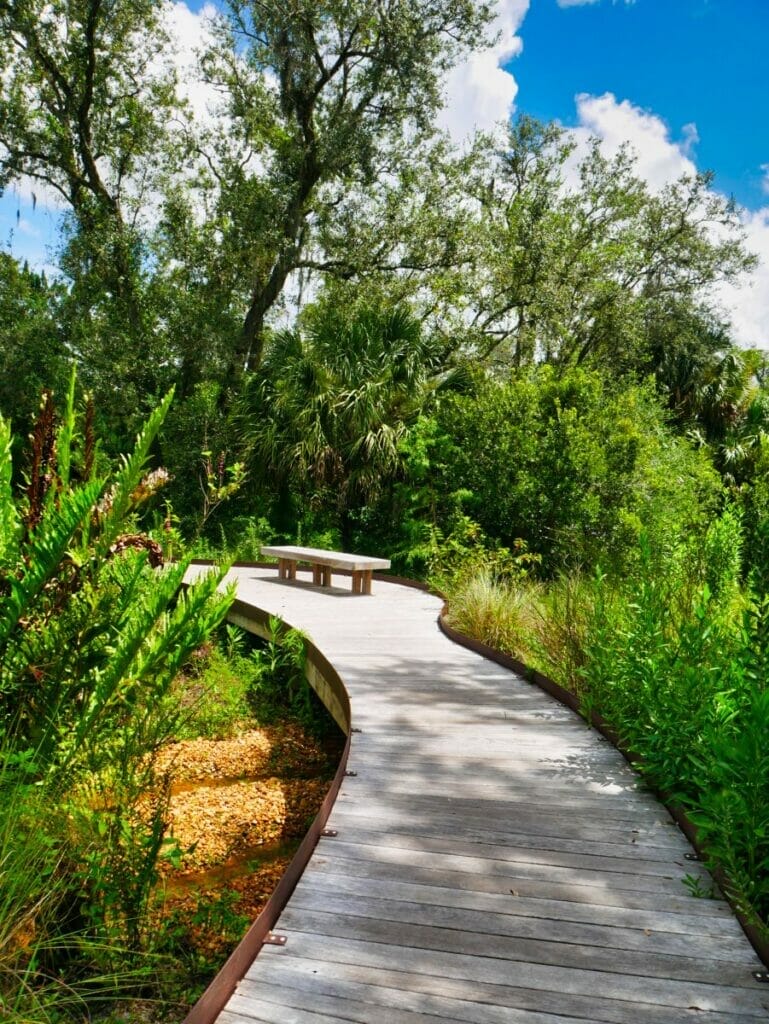 Here at Bok Tower Gardens, you can explore their own wetlands on foot by walking across the boardwalk with the wetlands underneath you.
Keep an eye out for wetland creatures like frogs, or check out all of the unique plants that call it home like the reeds.
What to Do at Bok Tower Gardens with Kids
Unlike some gardens that are more geared towards the older crowd (read: nothing specifically for kids to do besides walk the paths with you), Bok Tower Gardens has an entire section, Hammock Hollow, that was designed with the little ones in mind!
Here are some of the best things to do around the gardens and within Hammock Hollow with the kids.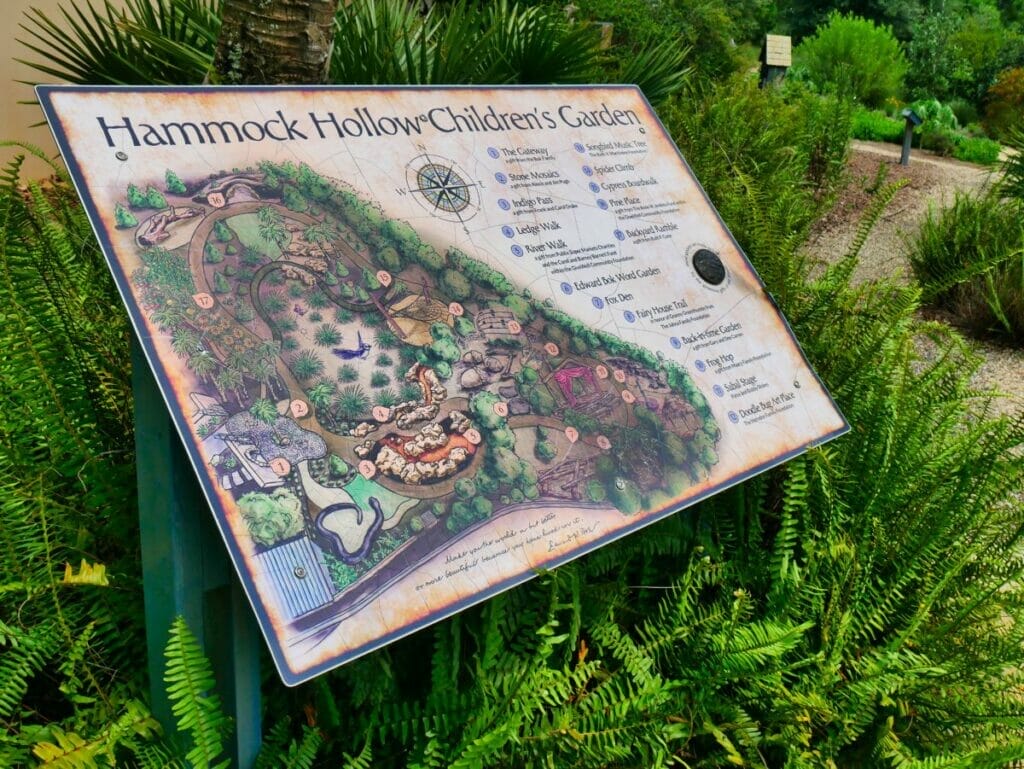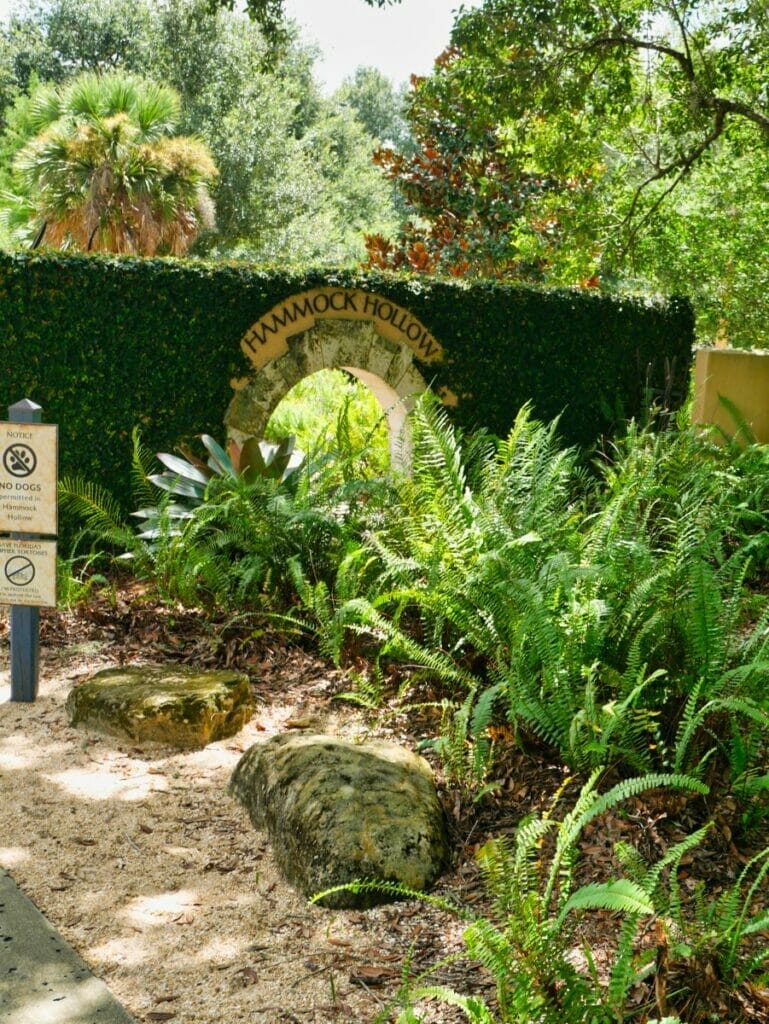 Walk the Nature Trails
Outside of the main garden trails, there are miles of nature trails within Bok Tower Gardens that are a great way to get off the beaten path a little bit and let the kids run around and burn some energy.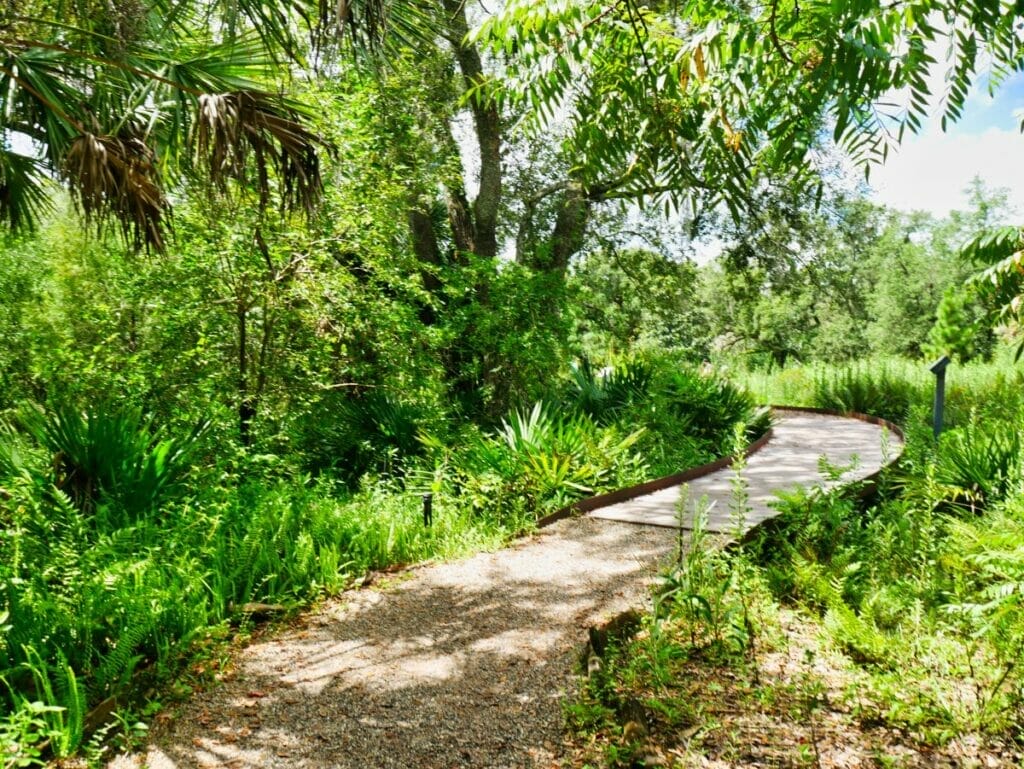 The Pine Ridge trail, with an entrance not too far from the Visitor's Center, is a great place to explore this unique ecosystem and have a bit more free space.
Splash Around in the water at the River Walk
Get on those bathing suits (don't worry, there are bathrooms and changing areas nearby) for a fantastic time splashing around at the River Walk section.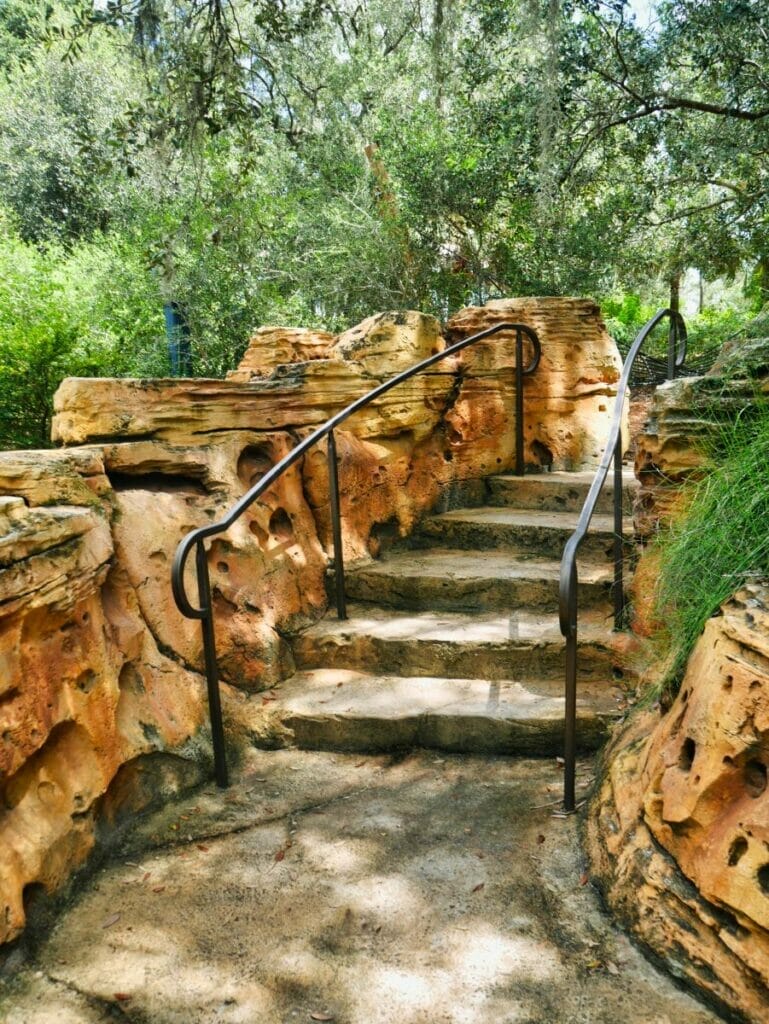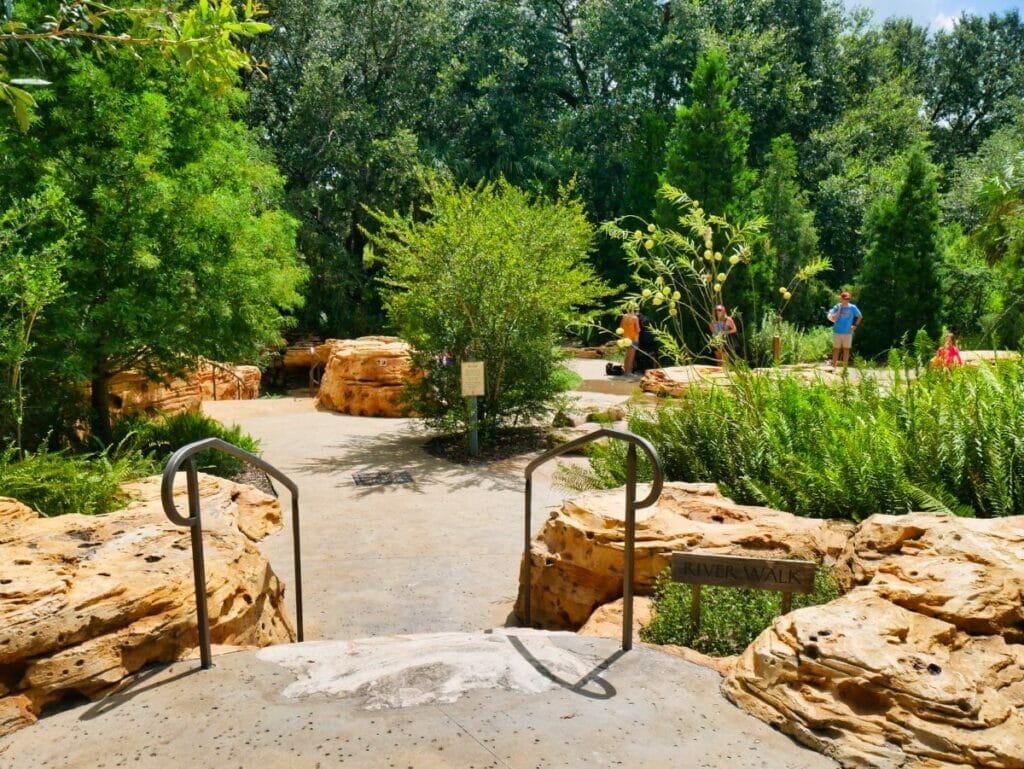 The kids we saw enjoying themselves in this area were having a blast running around, dodging the streams of water, and immersing themselves in imaginative play.
They'll find fountains, misters, and jets that combine for a great way to cool off in the Florida sun.
Try the Spider Climb
This gigantic climbing structure is shaped like a spider and will let the kids use all four of their limbs to scurry around it, on top of it, under it, and through it.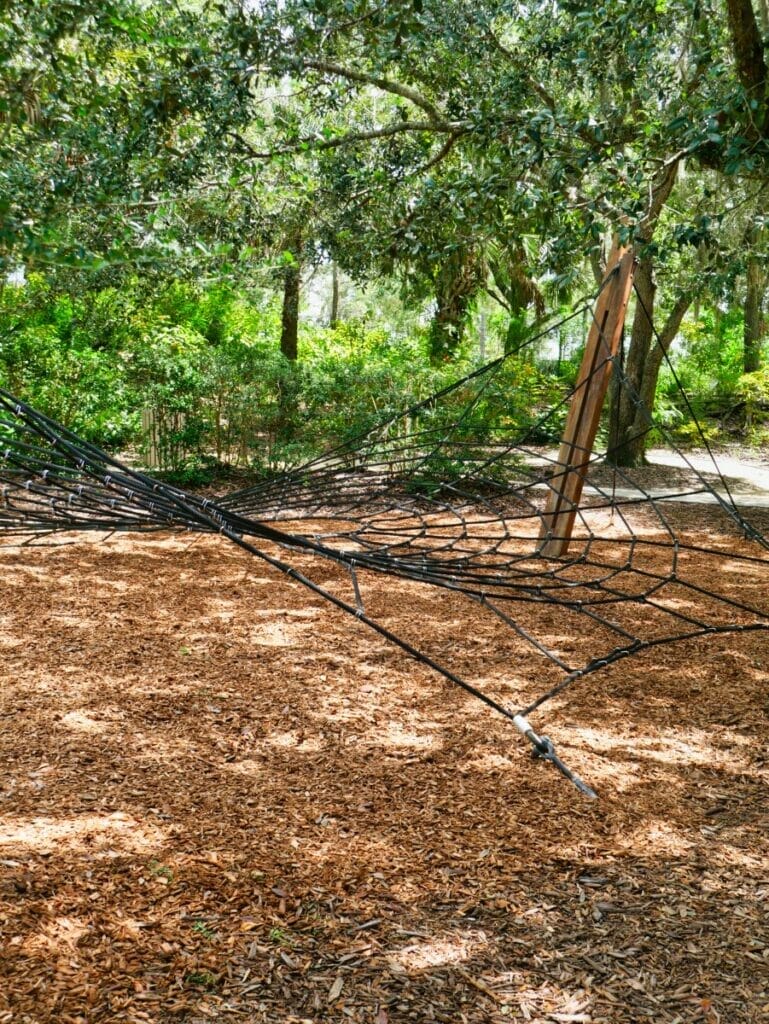 There is plenty of shade here, with areas for the family to sit and watch in rocking chairs or on wooden log benches.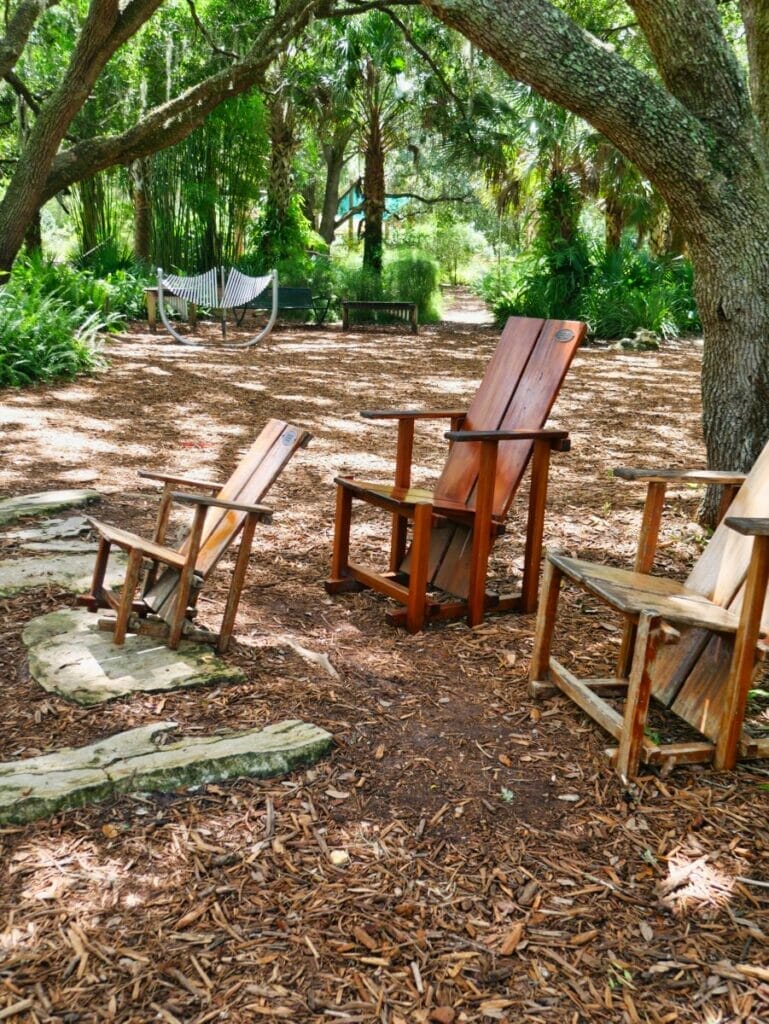 Put on a Show at the Sabal Stage
Further to the back of Hammock Hollow is an open air stage, which is great for an impromptu play or singing talent show.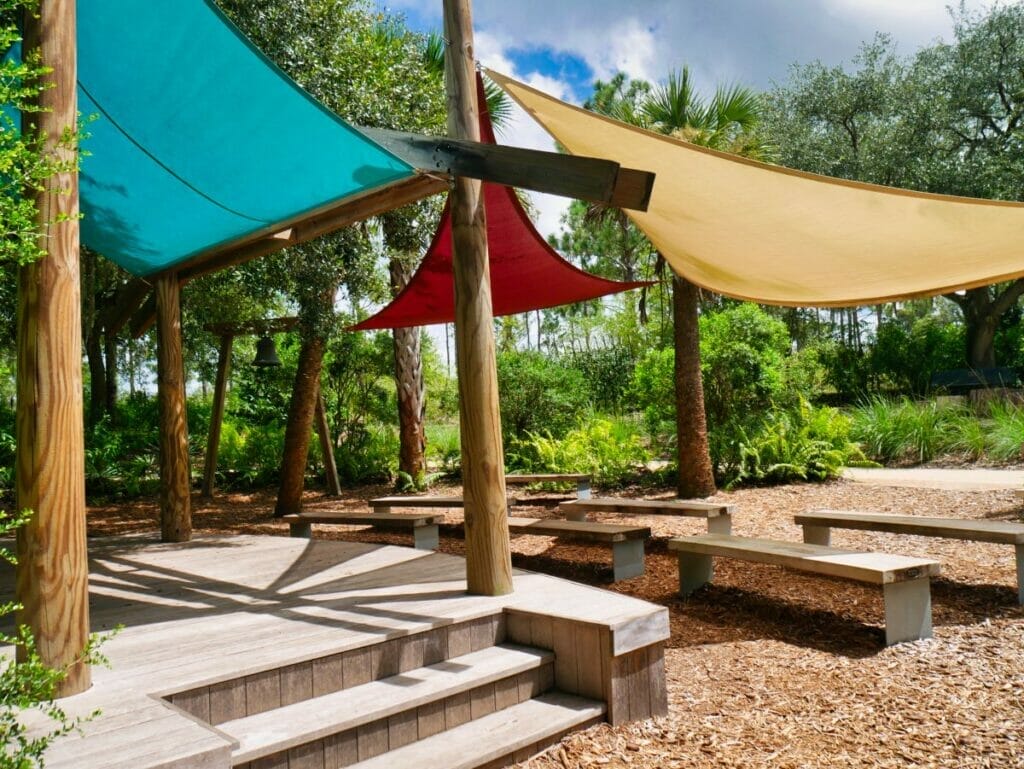 Let the kids hop up there and show you their best skills or spend some time working out a skit to put on for passerbys.
Get a Bite to Eat at the Blue Palmetto Cafe
Once everyone has worked up an appetite from the nature trails and running around Hammock Hollow all day, order something to eat at the Blue Palmetto Cafe.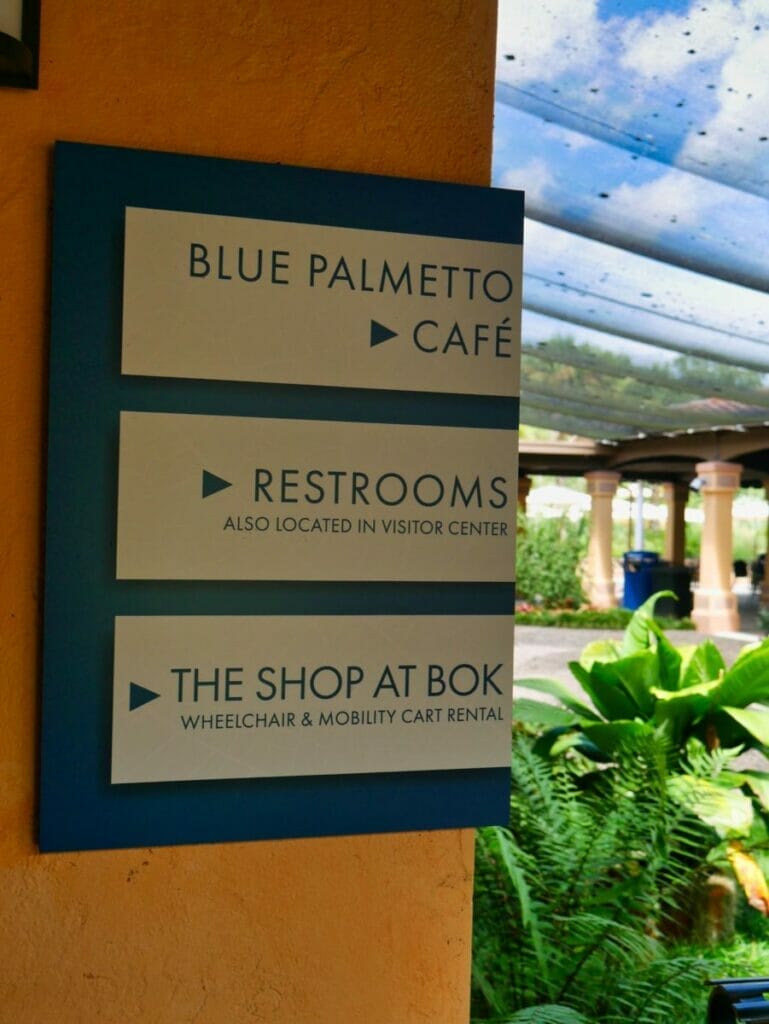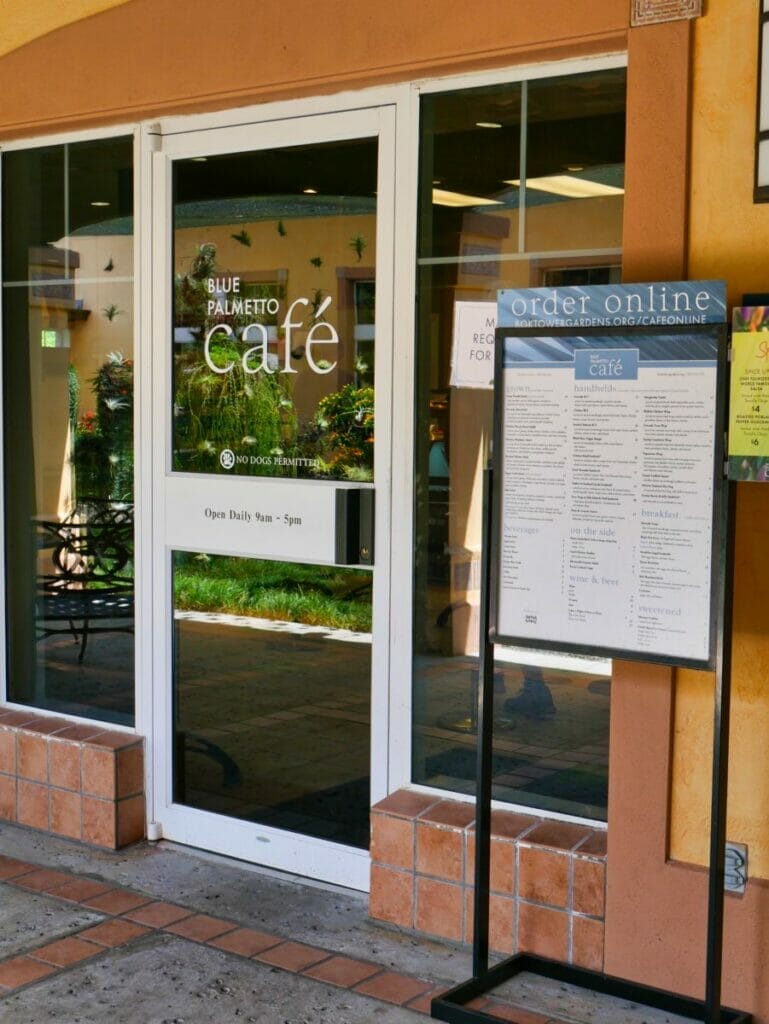 Not only do they have delicious soups, salads, wraps and more for the adults, but the kid's menu has favorites like grilled cheese and turkey and cheddar cheese sandwiches, as well as a kid's sized ice cream because the Florida heat almost always calls for it.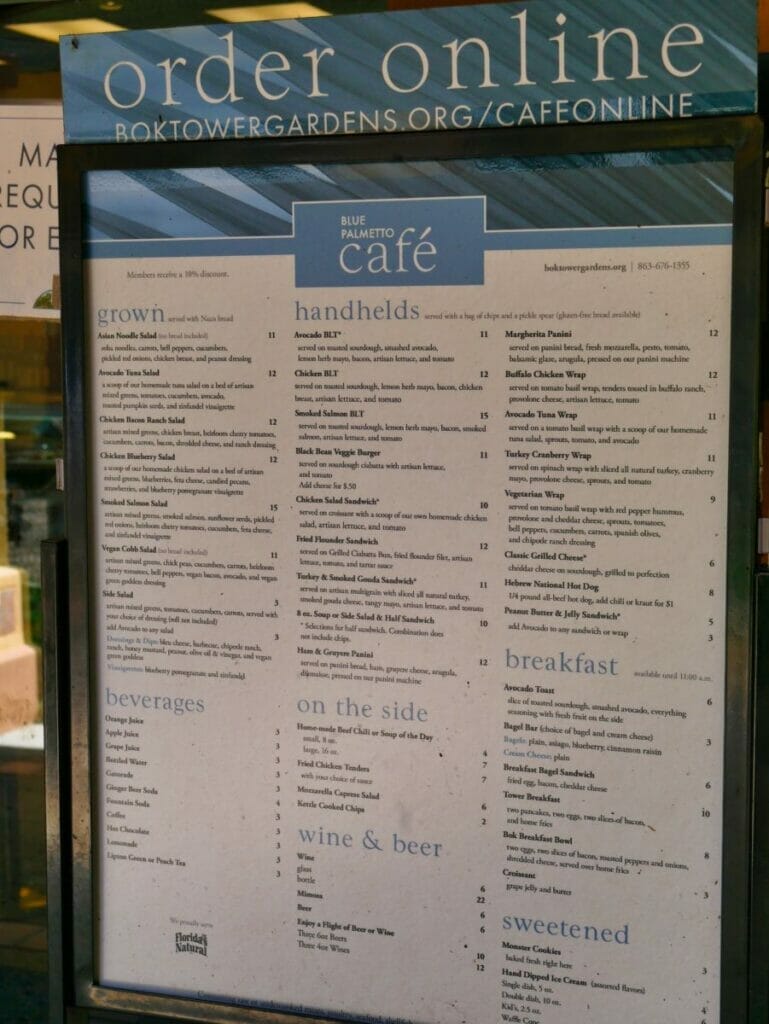 How to Get to Bok Tower Gardens
Bok Tower Gardens is most easily accessed by car, and many visitors will add it as a day trip from their time in Orlando.
It's about an hour and 15 minute drive, but parking is free and costs nothing extra.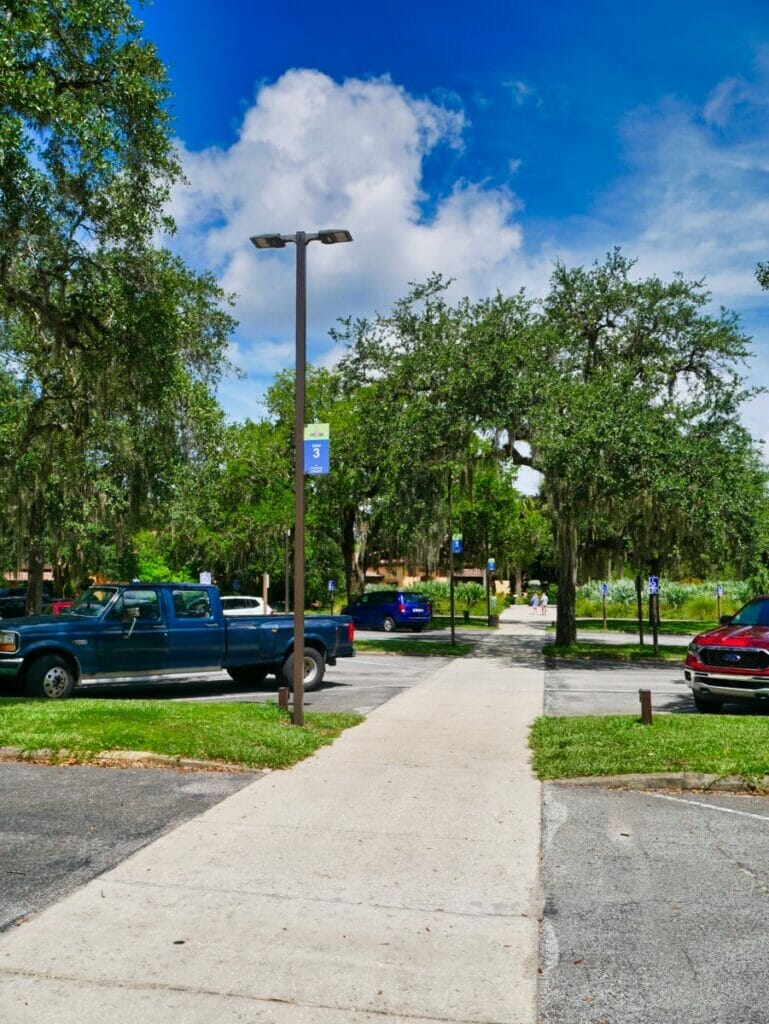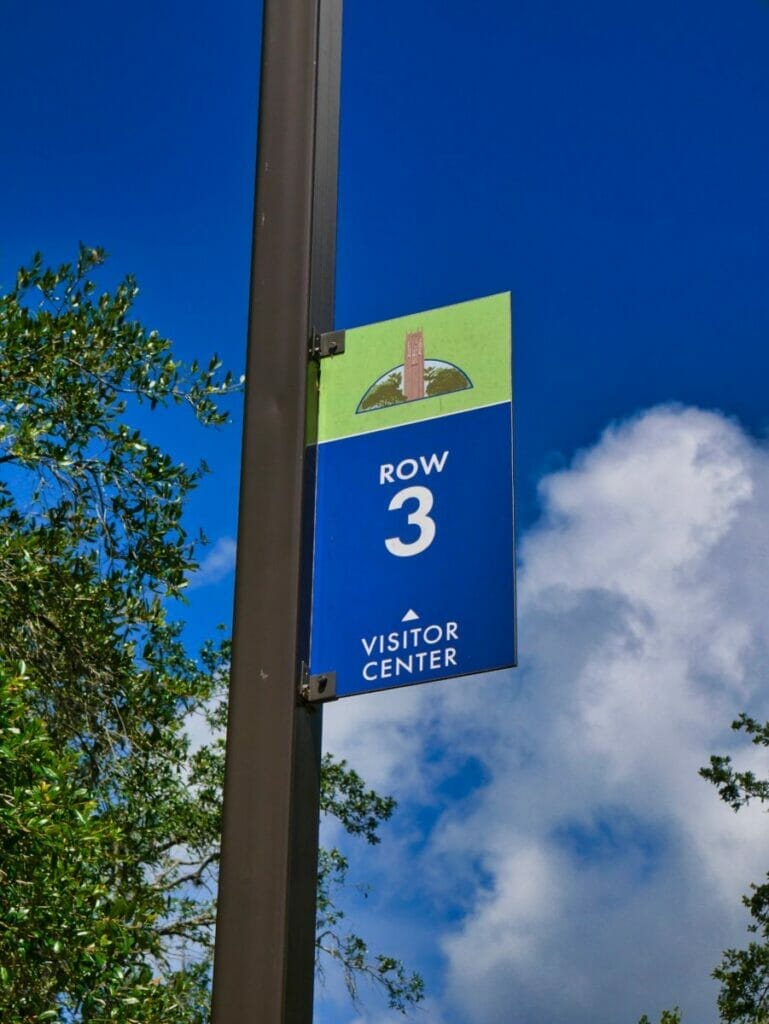 However, if you're in-the-know and also planning a trip to LEGOLand Florida, you'll combine a trip to LEGOLand and Bok Tower Gardens (over two days, at least), as Bok Tower Gardens is only about a 15 minute drive away from Winter Haven, where LEGOLand Florida is.
Get the All-American Travel Secrets!
Don't miss out on America's hidden gems!