Bubbling tar pits. Mammoths trapped in time. Live excavation efforts.
The La Brea Tar Pits in Los Angeles, California, are one of the most unique natural history sites in the world.
Here, you'll find active tar pits that have preserved animals and plants since the Ice Age, as well as a museum featuring fossils of creatures that no longer roam our Earth.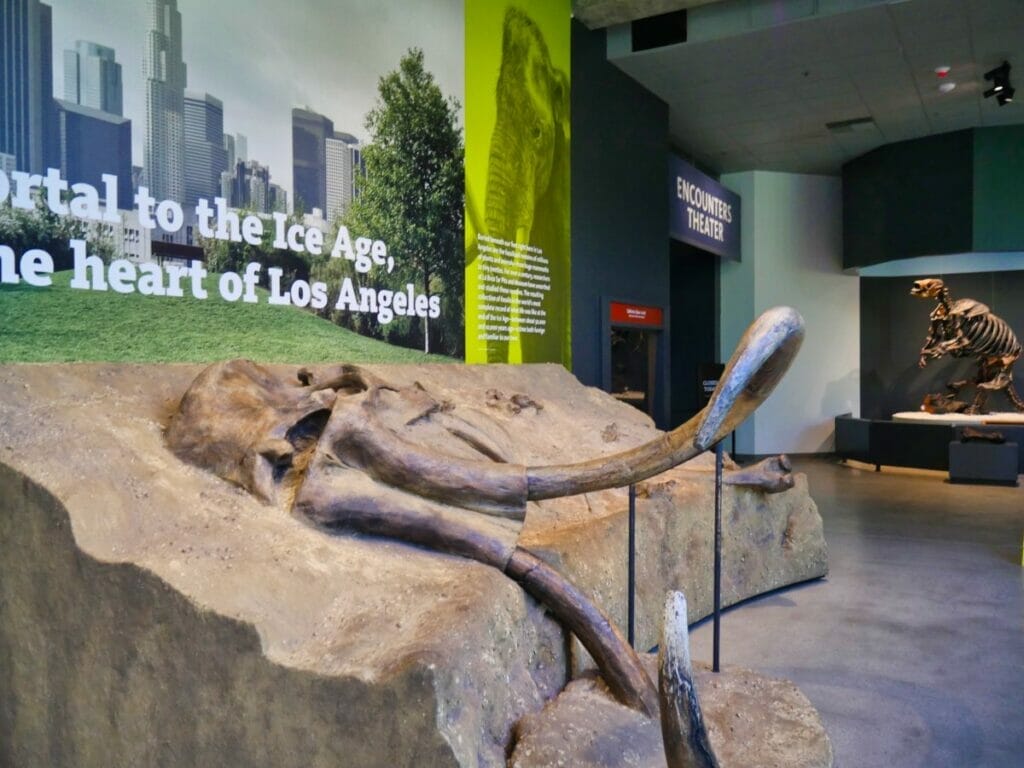 You can stand right above excavation sites to see fossils in-situ and learn more about how they're dug up, or you can take a break from the LA heat by heading into the museum where interactive exhibits and 3D shows offer you a glimpse into the wild world of this area during the Ice Age and in the centuries that followed.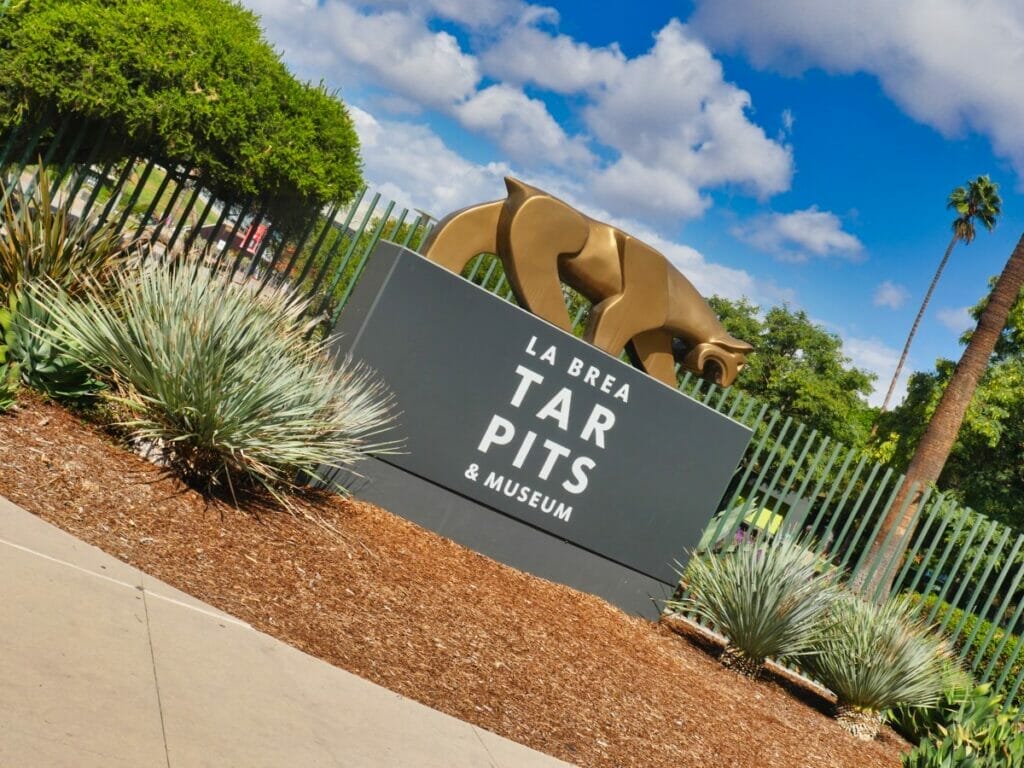 This is a fantastic thing to do with kids in LA, as well as a fun activity for families who want an educational afternoon out in an engaging still-used excavation area.
Of course, this is Los Angeles, so the Tar Pits have also been a location for movies and TV shows, including being featured in Land of the Lost, NCIS Los Angeles, Denver the last Dinosaur, and the fictional TV series, La Brea, featuring a sinkhole that opens up in the center of Los Angeles.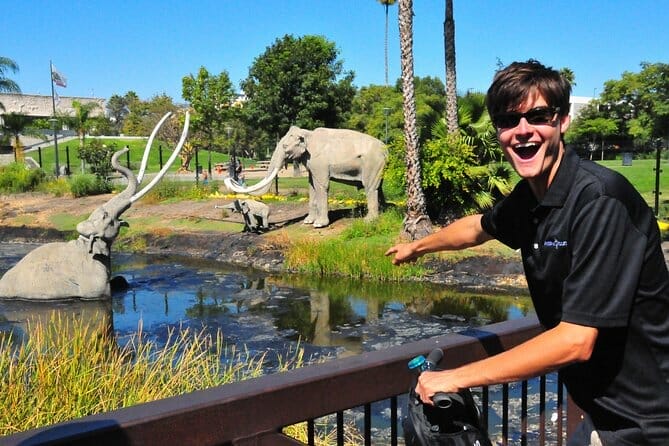 Practical Tips for the La Brea Tar Pit
Is La Brea Tar Pits Free?
It is free to see the tar pits and enter Hancock park, but it is not free to enter the museum or to go into the Observation Pit without a ticket.
La Brea Tar Pit Tickets
If you want to visit the museum, it is $15 for general admission and $6 to also see the 3D show.
La Brea Tar Pit Hours
The museum hours for La Brea Museum is 9:30am to 5pm, excluding Tuesdays when it is closed.
The park hours, however, are longer, from 6am to 10pm.
La Brea Tar Pit Parking
Parking in LA is always an issue, so La Brea Tar Pit has its own dedicated parking area that cost $15 per car.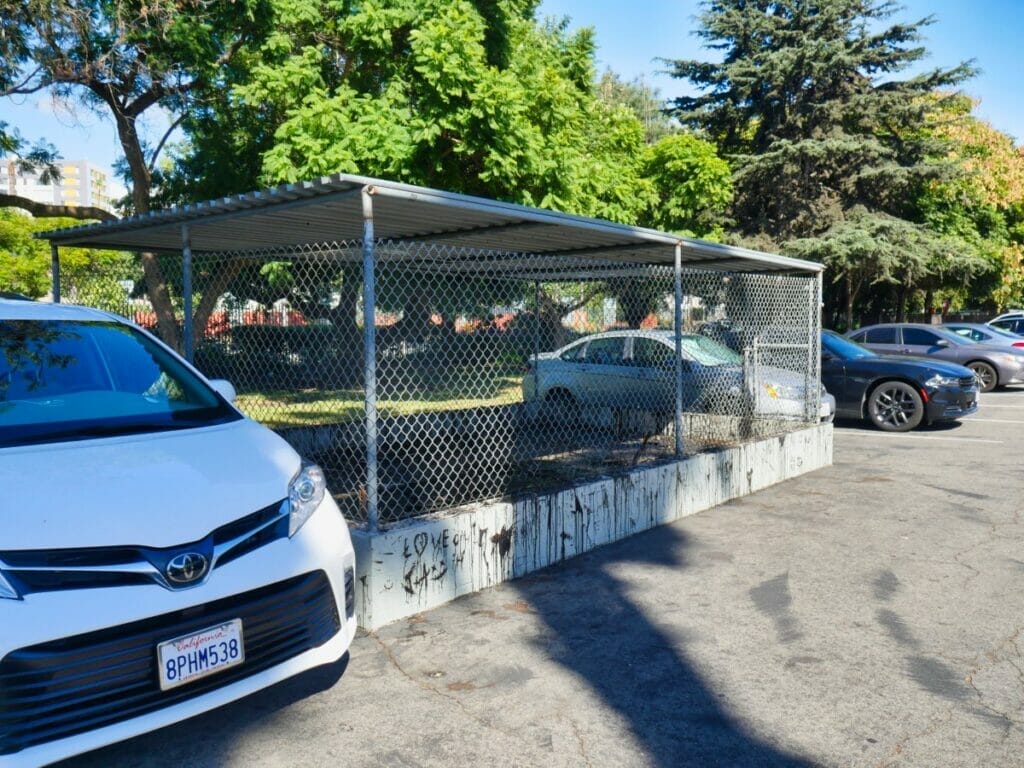 This is a little steep, so we parked on the street nearby, but you have to be aware of the parking restrictions because, even if parking at a meter, there are hours where you will be ticketed and towed.
Don't just park and assume it's fine – make sure you've read the signs!
History of La Brea Tar Pits
The history of the Los Angeles tar pits goes back tens of thousands of years, and it's one of the most historic things to do in LA!
In this area, which is now Hancock park, tar naturally seeps up from the Earth's ground and over the centuries, the sticky, thick tar trapped animals which then perished in the tar, leaving bones behind.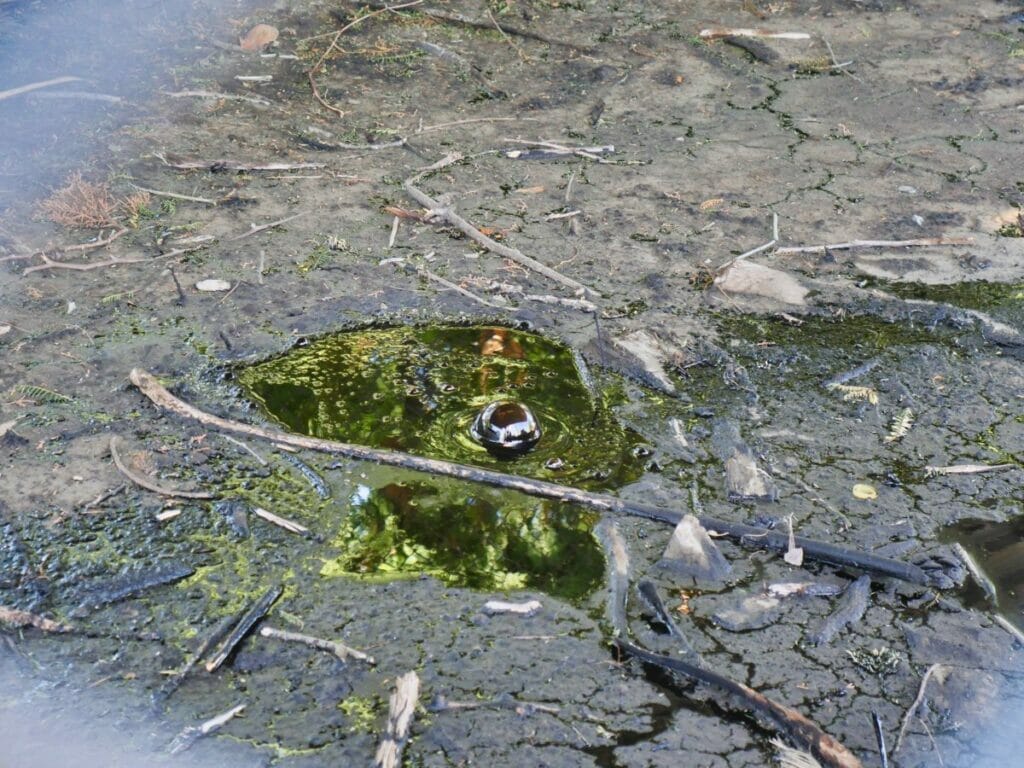 The actual tar pits have been a result of human excavation, ranging from asphalt mines that dated back to the 1800s to other oil excavation activities over the years.
The tar here is naturally occurring and has been a part of this landscape long before Los Angeles, the city.
It's the oldest Ice Age excavation site that is located in an urban area, and more than 100 animals and plants have been excavated in this area since 1900.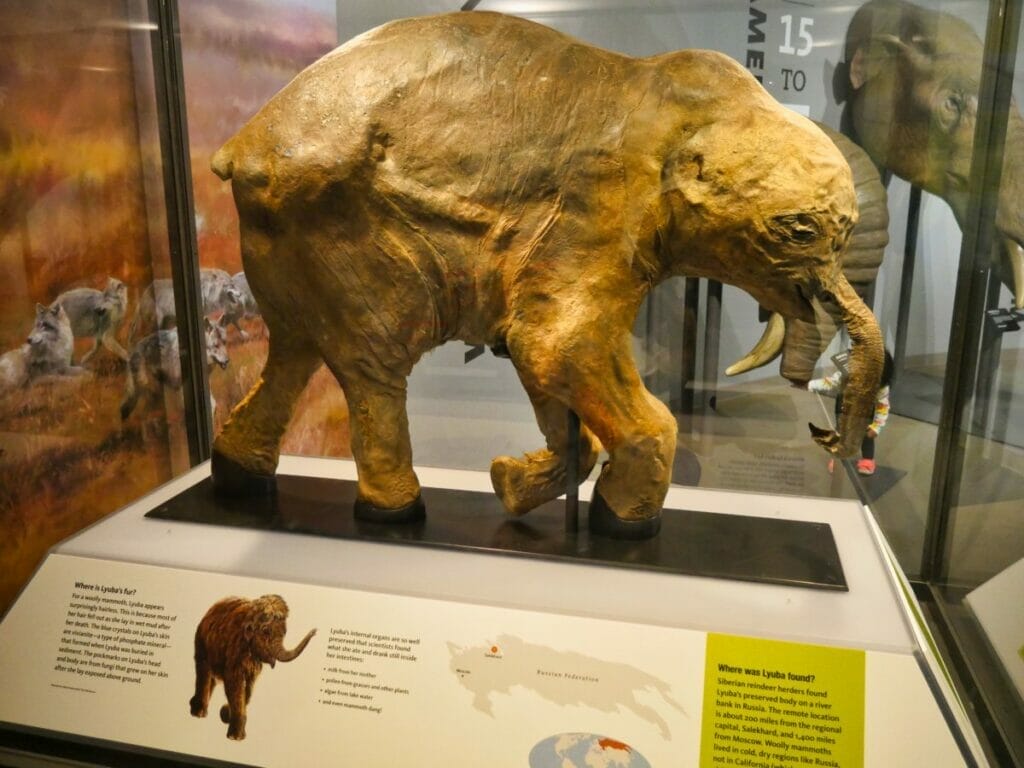 La Brea Tar Pit Museum
The La Brea Tar Pit Museum is a great place to learn more about the La Brea tar pit animals and see some real-life science in action.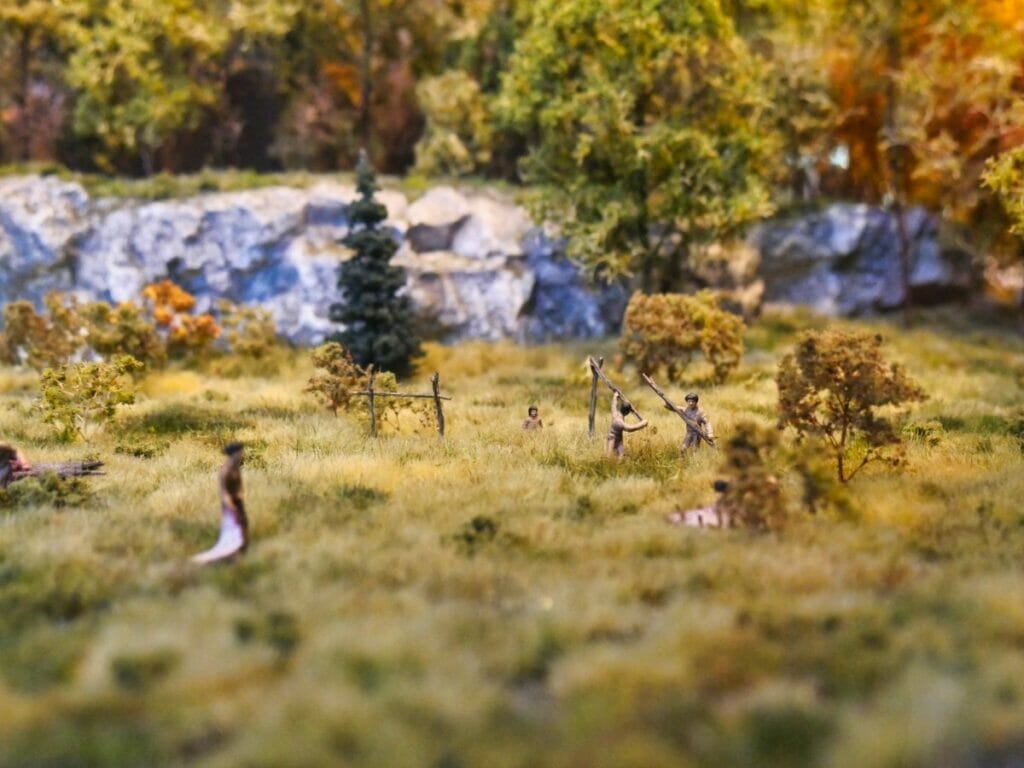 It's not huge, but just large enough to spend an hour or so walking around and seeing incredible fossils of everything from a ground south to a Columbian mammoth.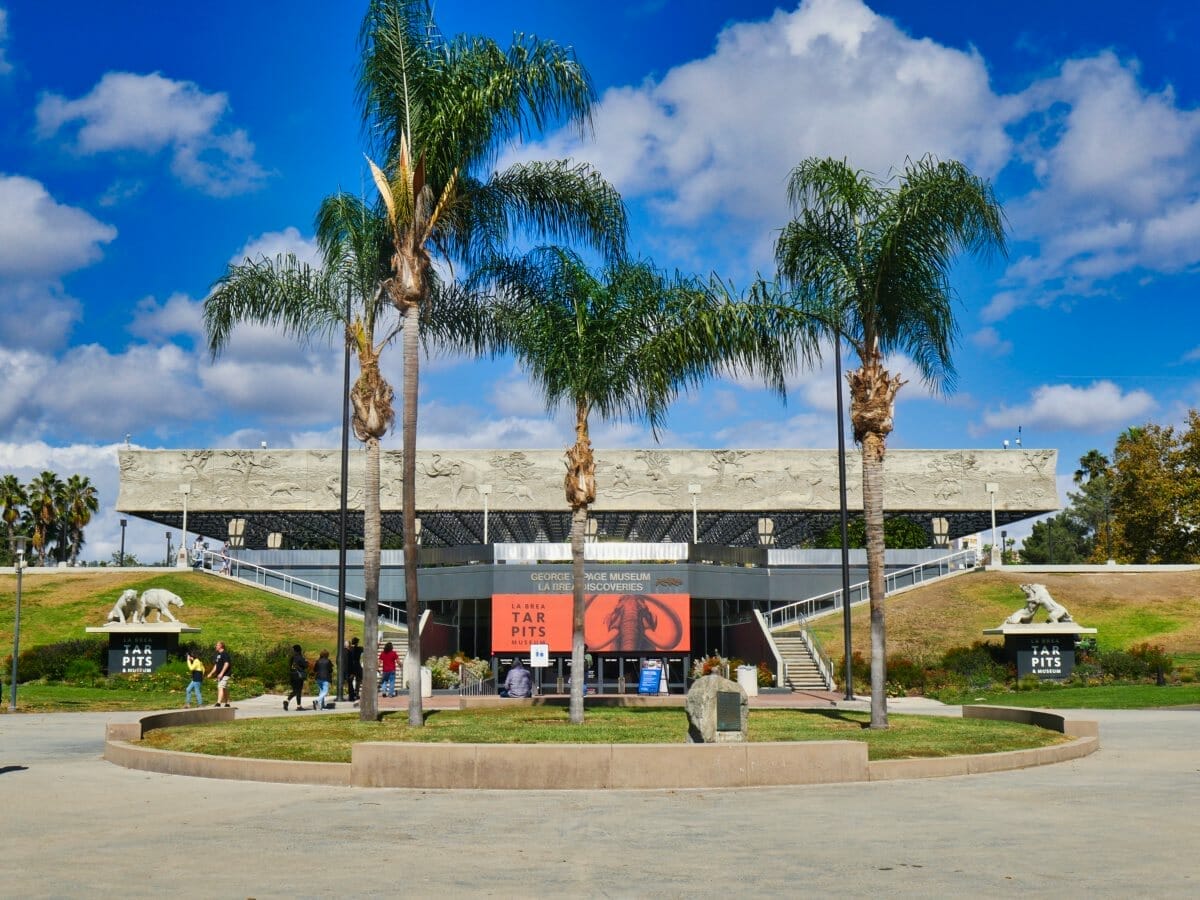 Interactive video exhibits give you more information on what you're seeing in the park and in the museum, and fun experiments like the tar pull really let you feel how difficult it would be to get yourself out of this natural substance.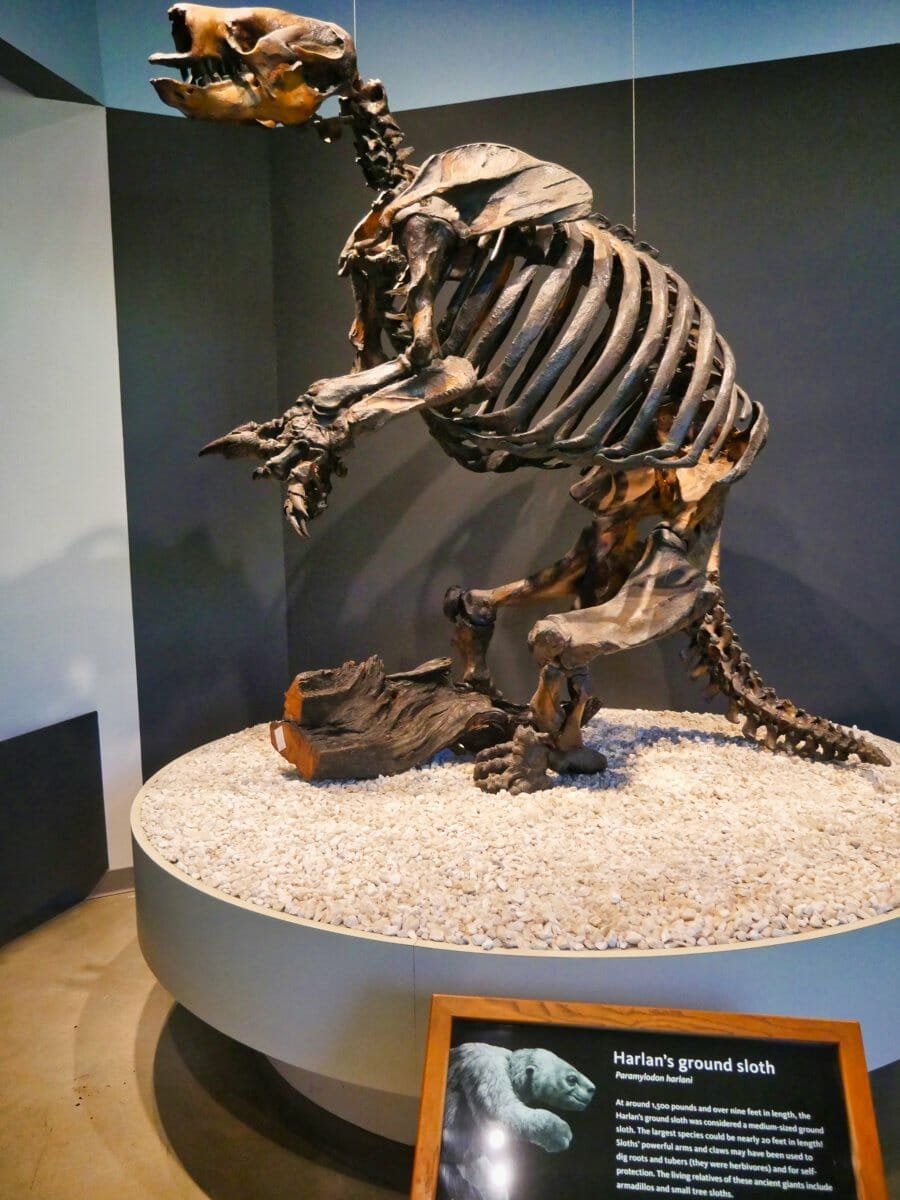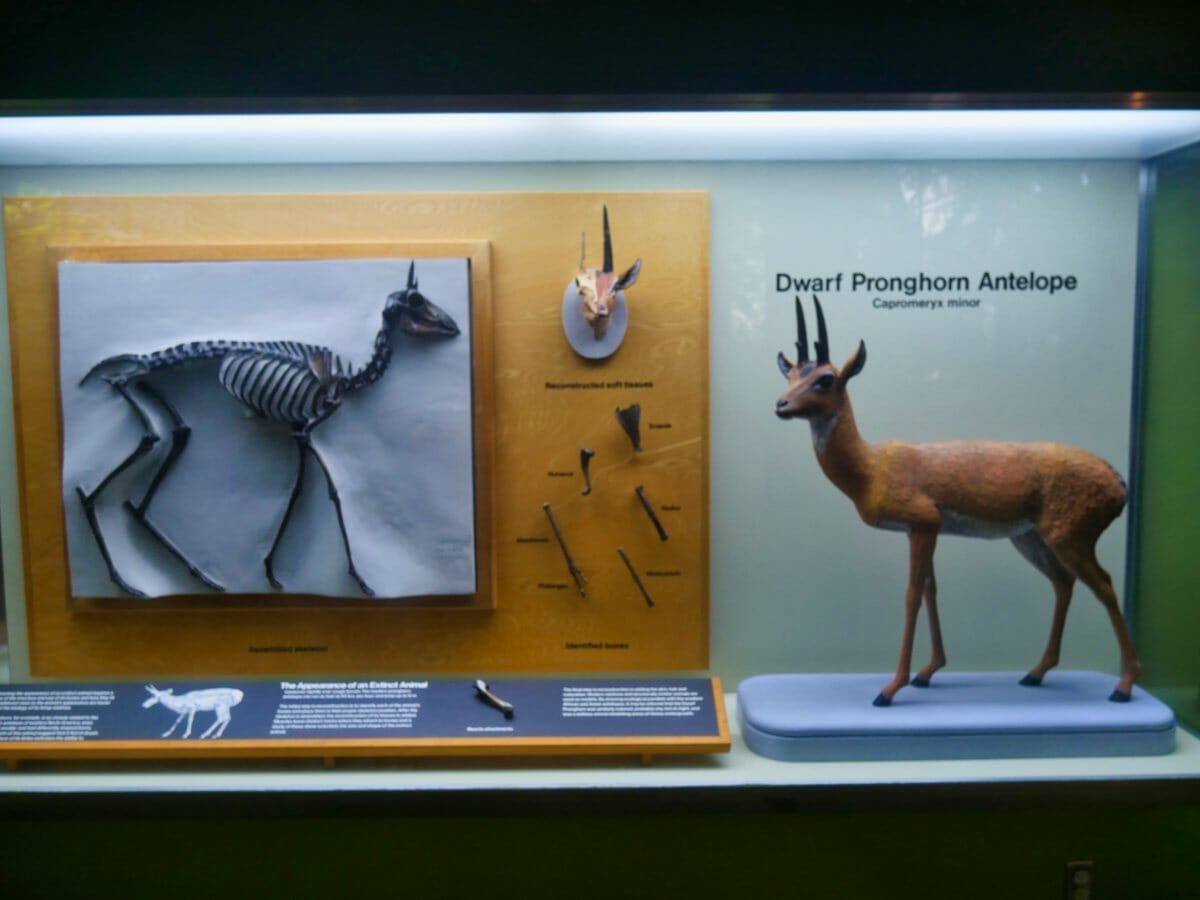 You can check out the wall of dire wolves skulls, as this is one of the most common animals found in the pits, and there is a fossil lab with glass barriers so you can actually watch volunteers and scientists research, clean off, and document the fossils found in the pits.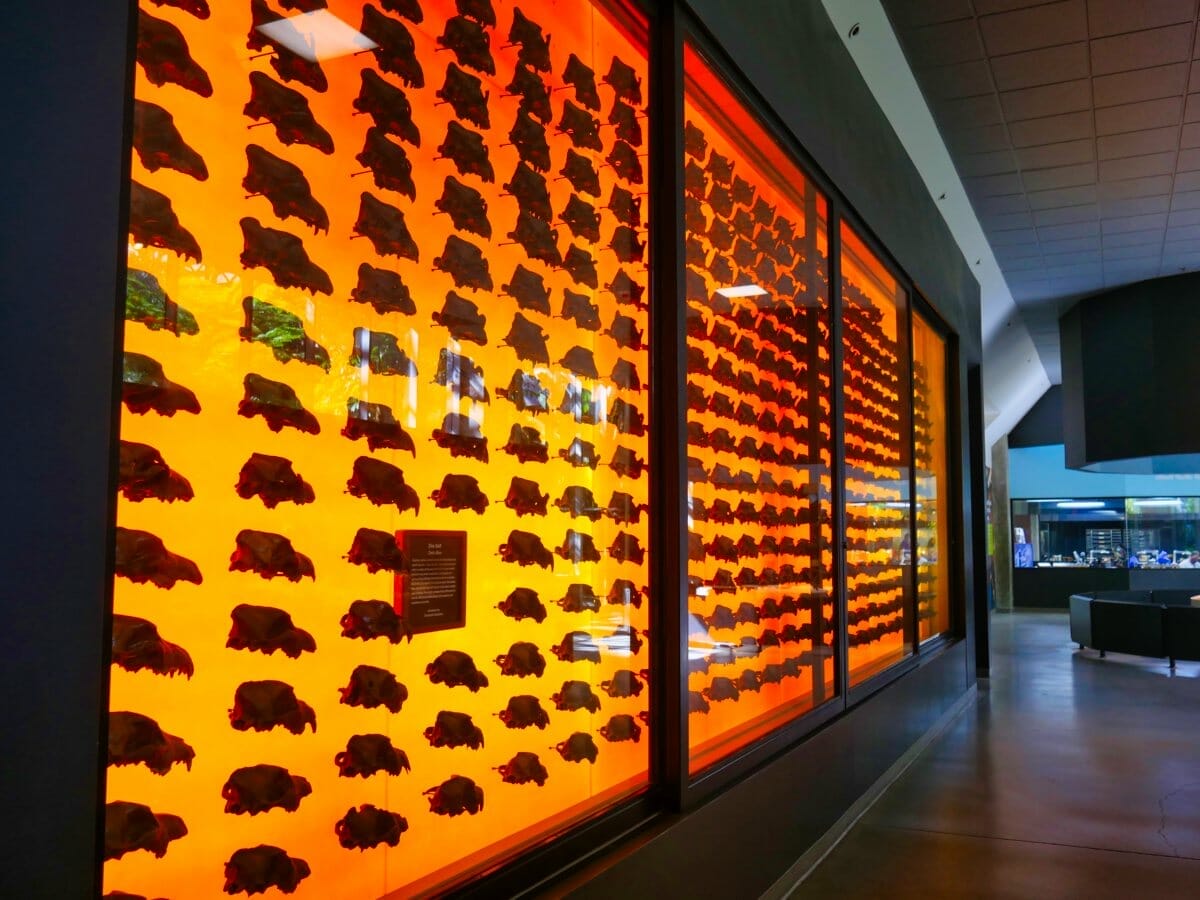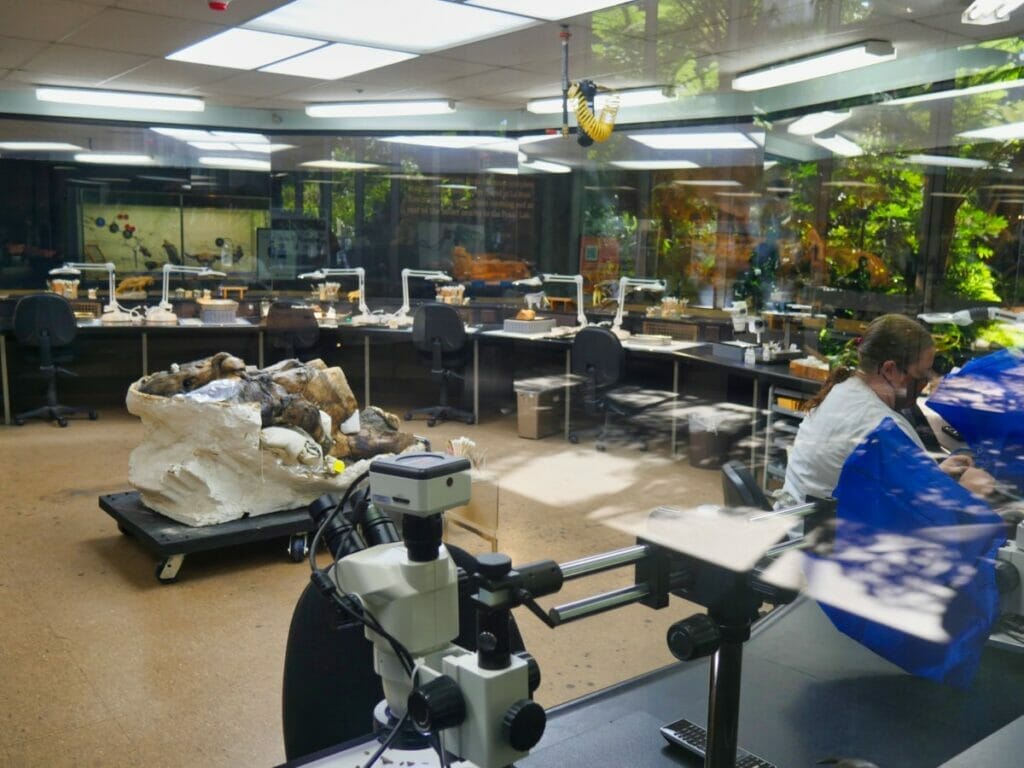 In the middle of the museum there's an atrium, which provides a nice walk around some interesting plants, and the museum store has some unique items for natural history lovers.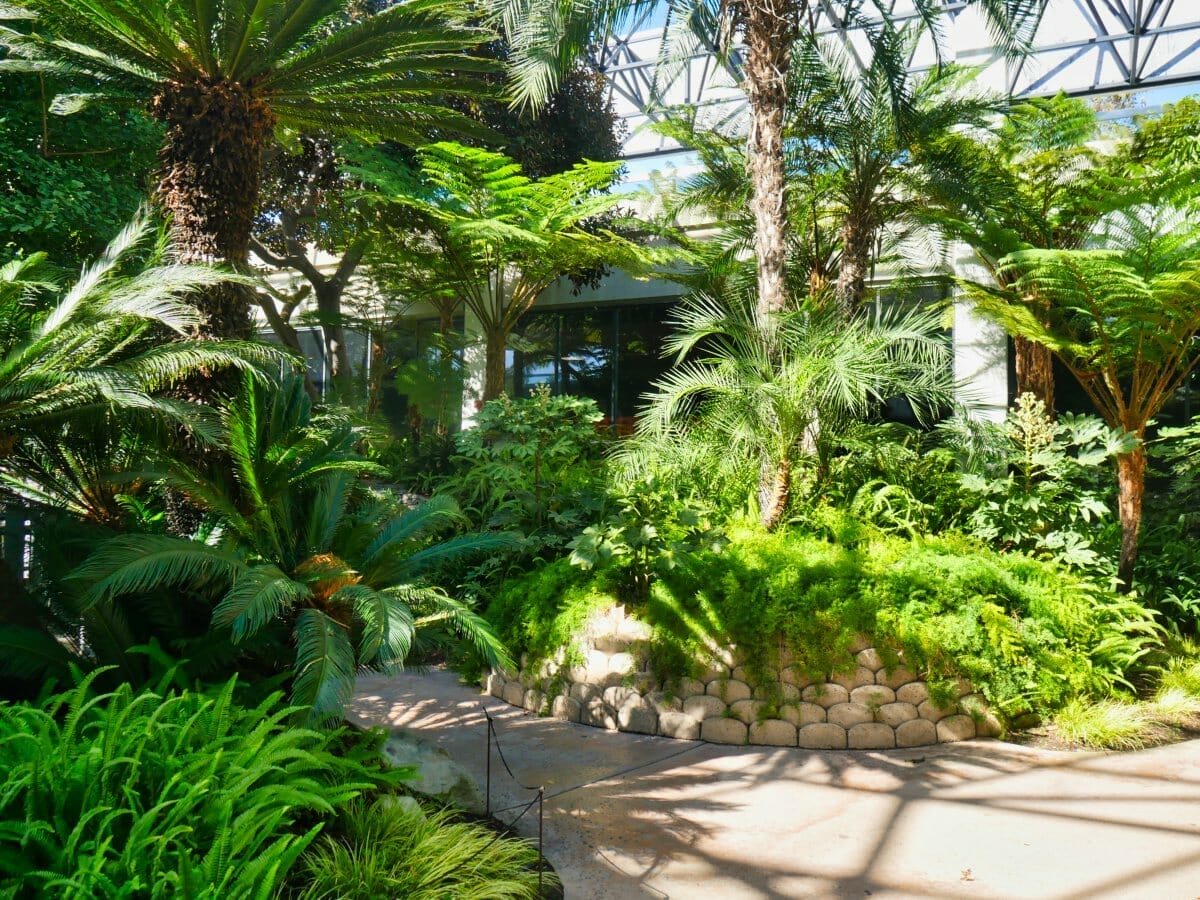 If you want to spend even more time here, book tickets ($6 each) for the 3D theater, which usually run for about 30 minutes and explore the animals of the Ice Age in a dynamic 3D view.
La Brea Tar Pit Park
The LA tar pits are located outside of the museum, in Hancock Park, and as you wander around, you can peer into these fascinating bubbling pits.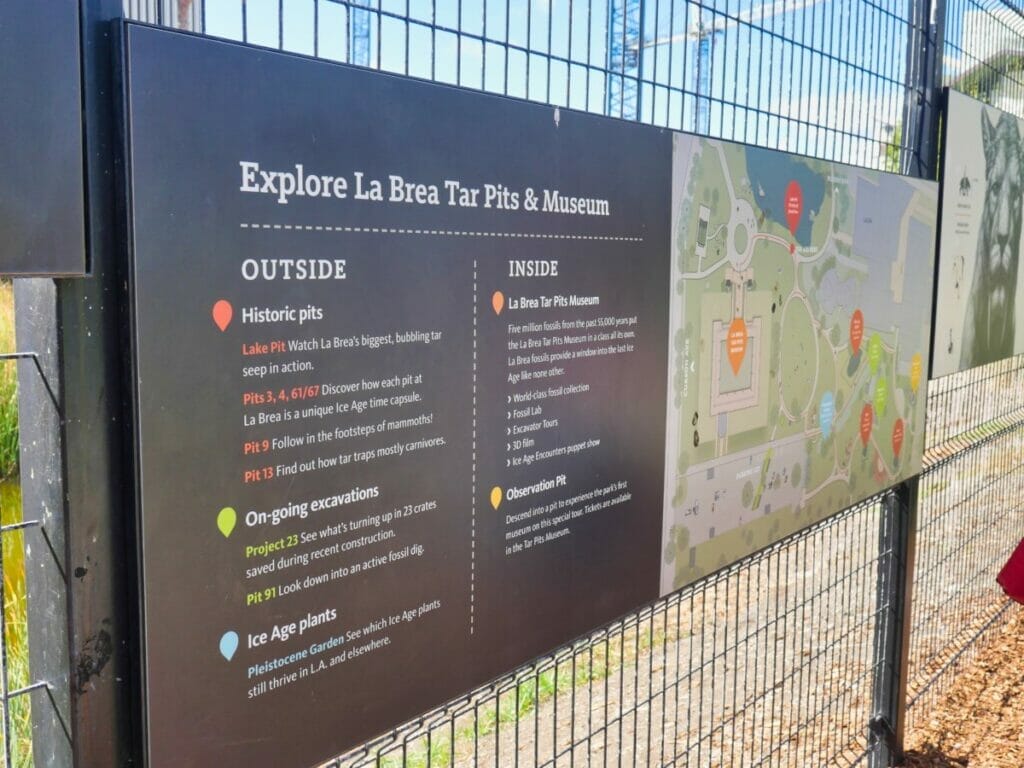 The tar isn't stagnant, but instead constantly bubbling (not like how water would boil, but slow bubbles that you can definitely see if you watch for a minute or two).
Start at the Lake Pit, which was the site of an asphalt mine and the most iconic spot at La Brea tar pits.
Replica mammoths getting "trapped" in the tar help you see how this would have happened back in the day and given you an idea of the sheer size of the animals, while the smell reminds you of the deep underground oil field below.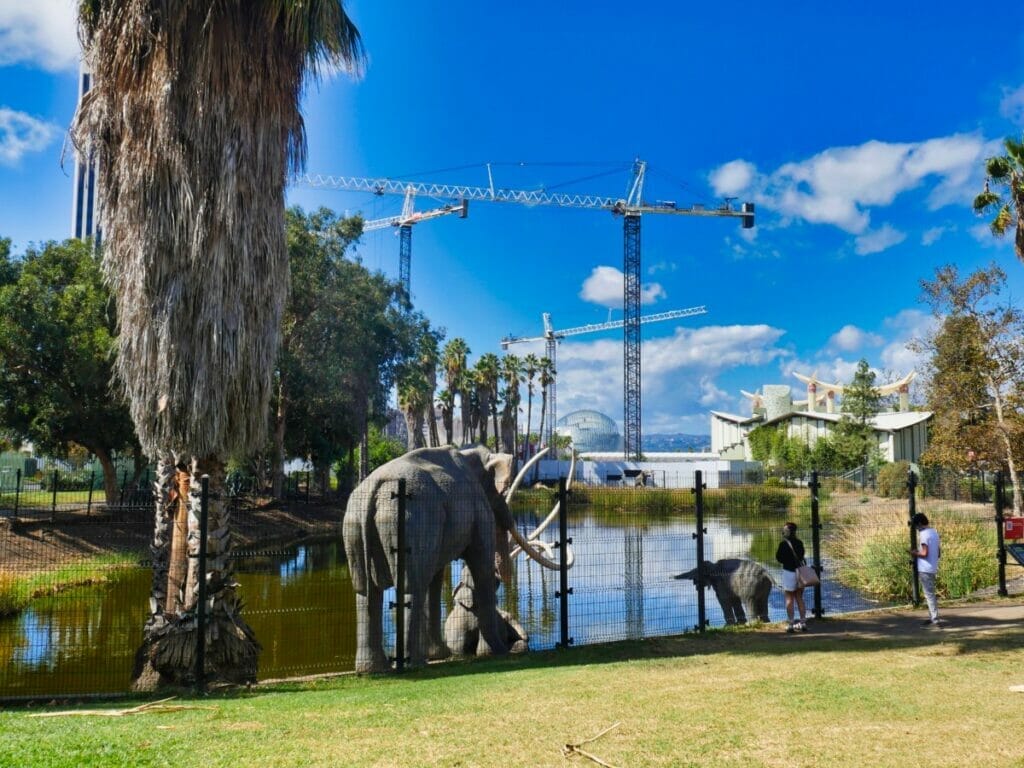 Keep walking through the park and you'll find Pit 13 to learn about how tar traps carnivores, and continue on to Pits 3,4 and 61/67 which have information on the Ice Age and how the pits act as a sort of time capsule for the animals living in the area during this period.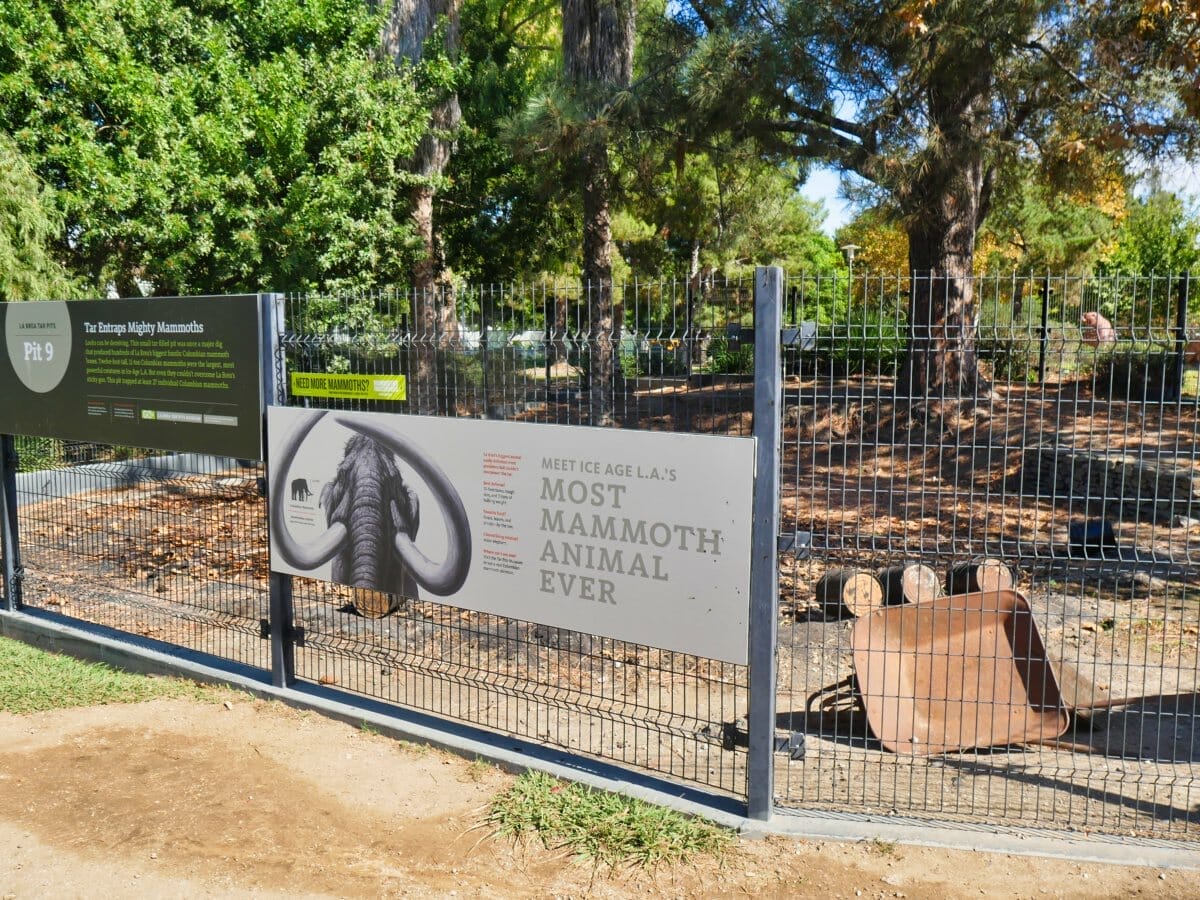 There are multiple benches throughout the park, as well as some large Ice Age animal replicas and the random orange cone over a current bubbling tar pit.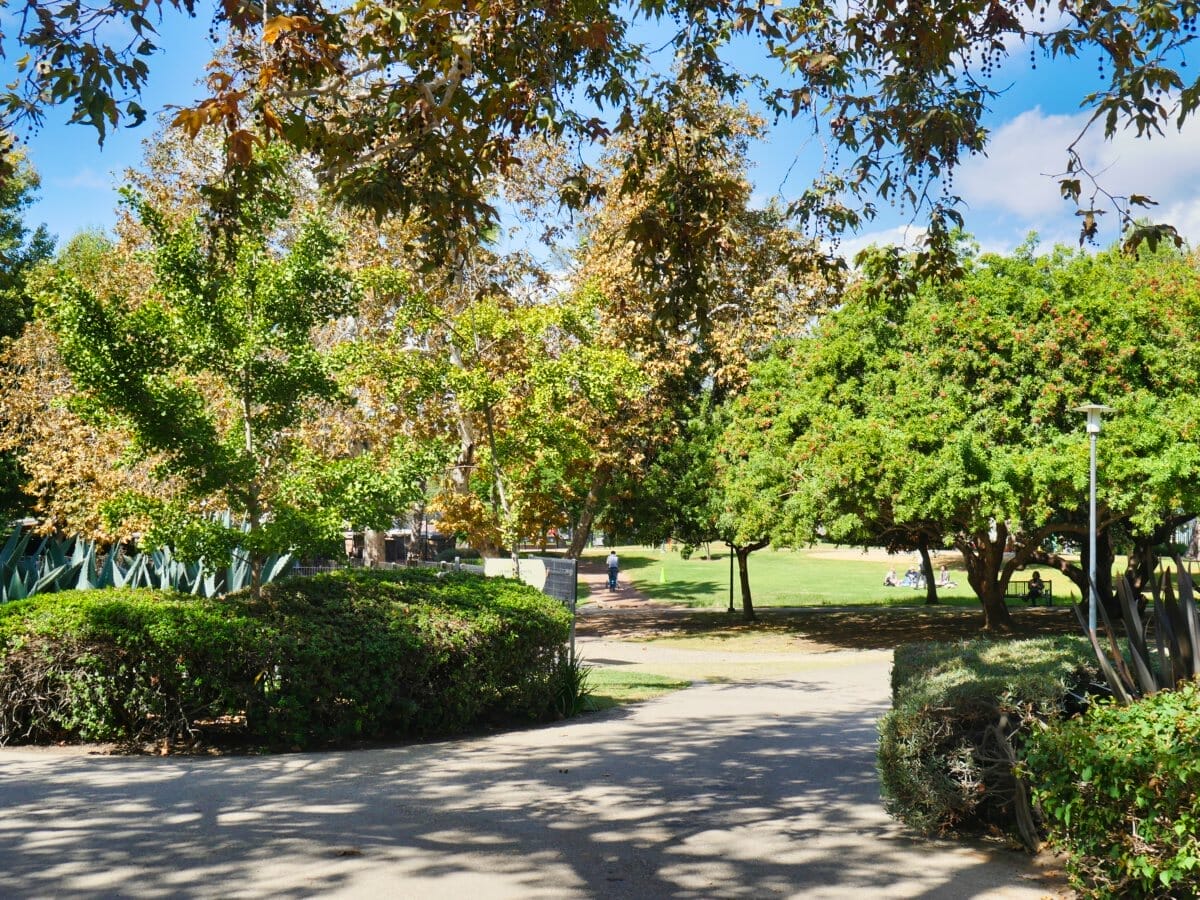 You're not going to get trapped in the tar nowadays, but you don't want to step in or get too close to the smaller tar bubbles found throughout the park as it'll ruin your clothes and be difficult to wash off!
La Brea Tar Pit Fossils and Excavation
La Brea Tar Pits isn't just a museum or history site.
It's an active excavation center!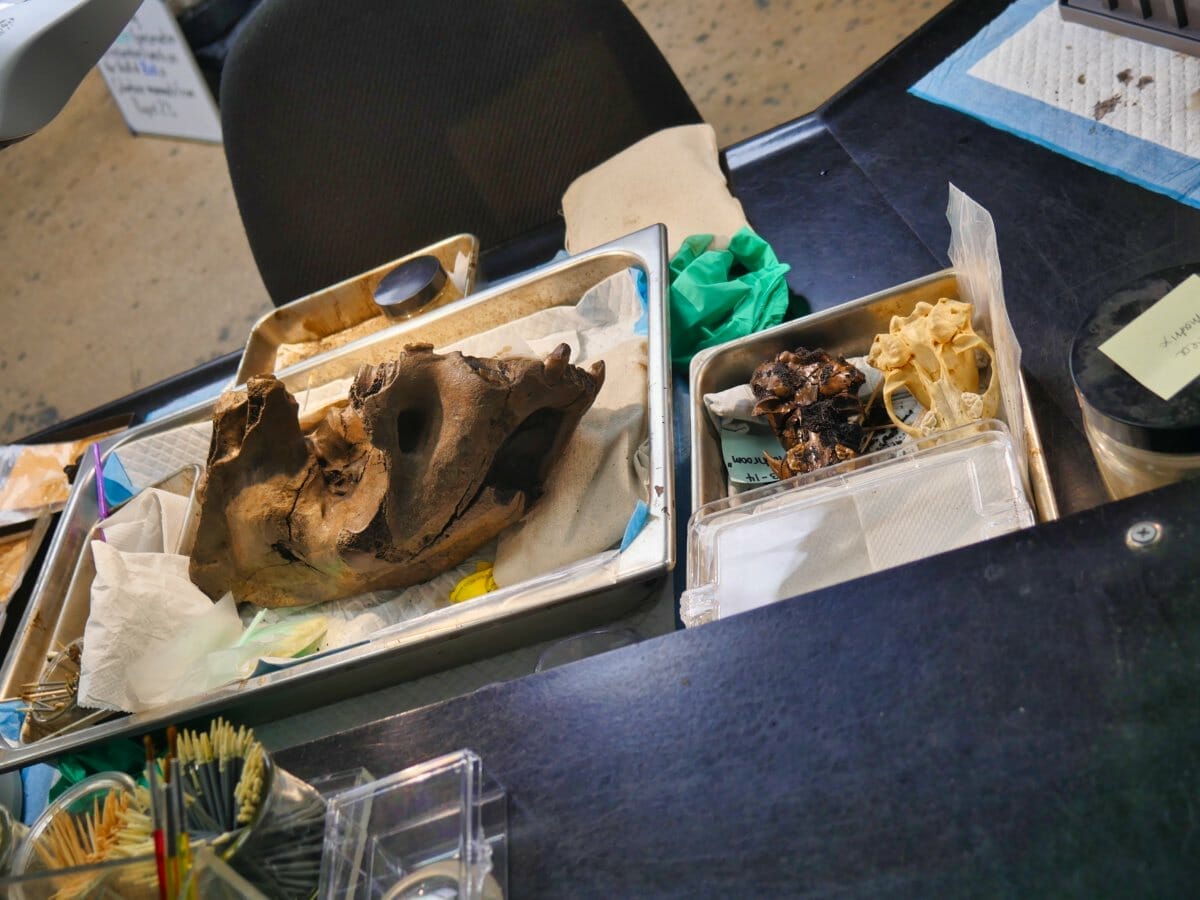 At Pit 91, you can look down into a fossil dig and see some of the fossils that they've dug up, as well as learn more about the techniques of how they extract these fossils from the sticky tar while keeping them in tact.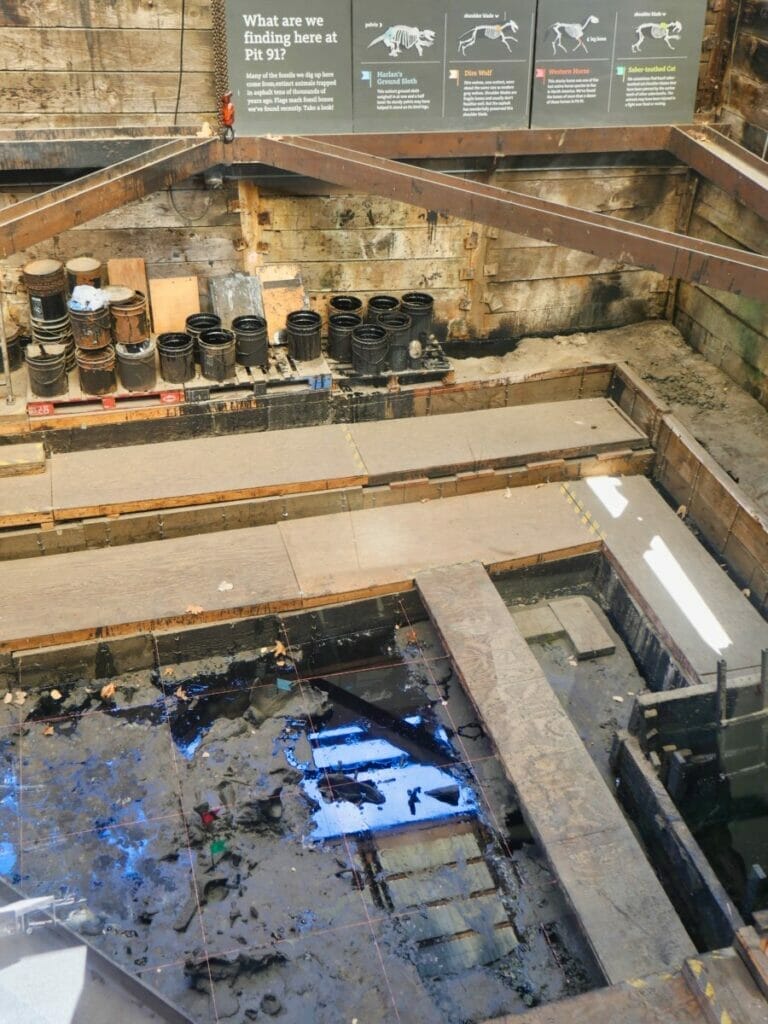 There's also Project 23, which is a current site used for excavation where the exhibits feature what has been found very recently in the pits as well as the large fossil crates used to hold the findings.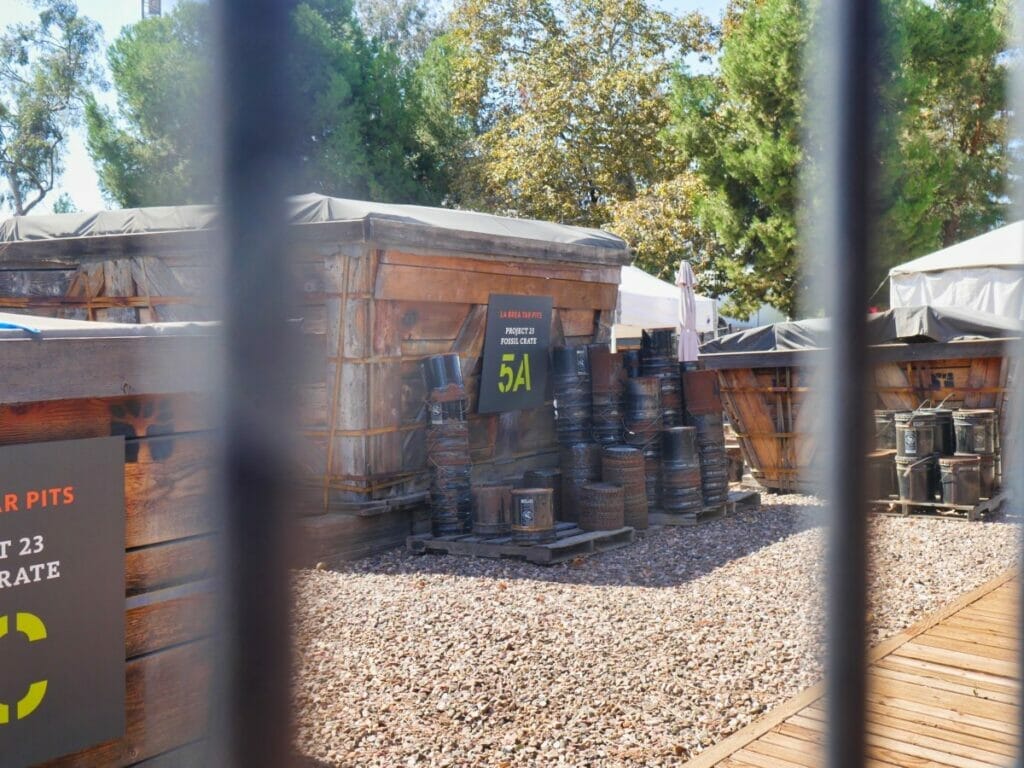 Pin for later!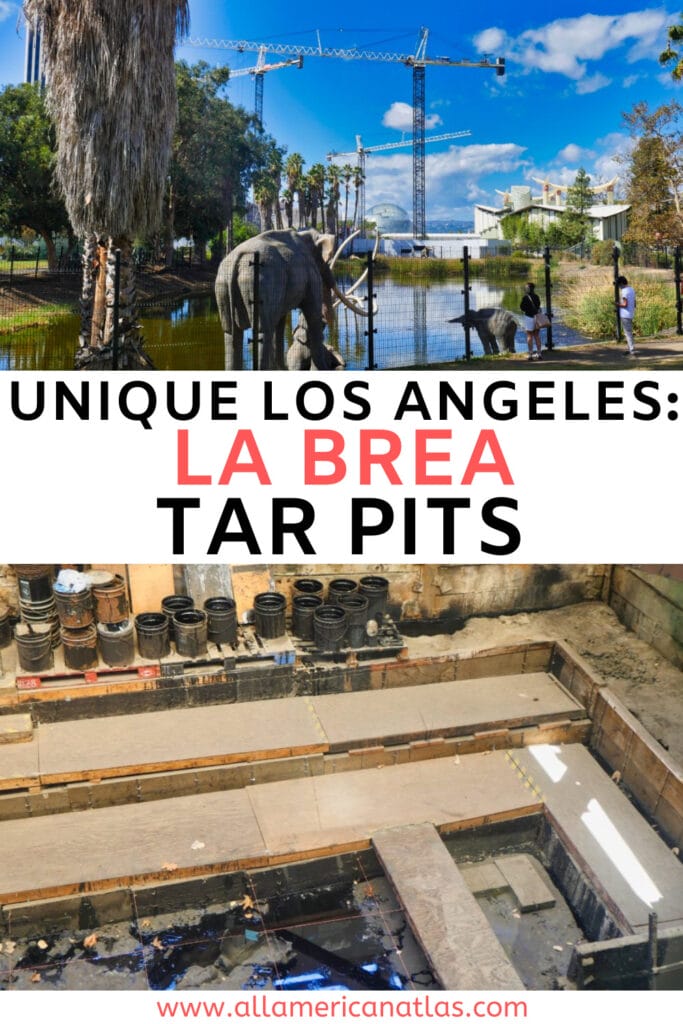 Get the All-American Travel Secrets!
Don't miss out on America's hidden gems!