If you're searching for an Orlando itinerary that makes sense for your family, you first need to figure out exactly what kind of Orlando vacation you're looking for.
For instance, if it's all-Disney all the time, then you can check out my Disney World 7 Day itinerary as that will keep you on property at all times.
If you're people who are coming for the weather, but not too into theme parks, then your itinerary will mostly include things like pool days and perhaps day trips to the surrounding beaches and finding things to do besides theme parks in Orlando.
On the other hand, if you're trying to pack in as much Orlando fun as possible, including the Disney theme parks, Universal, and some other things to do, then this 7 Day Orlando itinerary (also known as an Orlando itinerary for one week) is for you.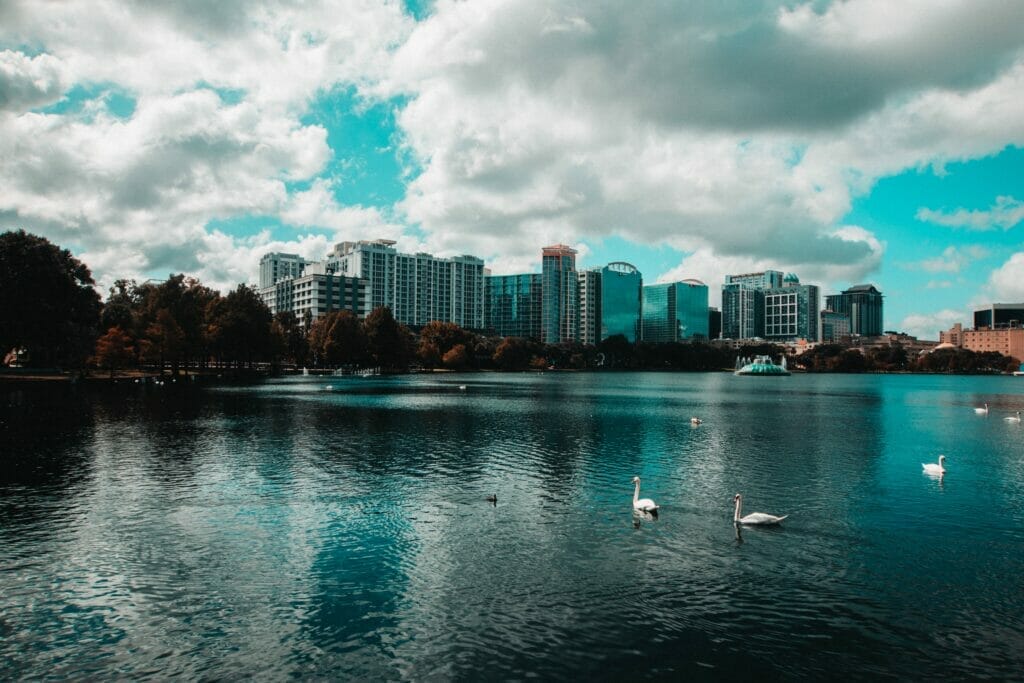 I've come up with this plan after 18 years of living in Orlando and understanding how much energy is required for each park or activity, as well as spacing them out so you're varying the plan each day which will make the most people happy.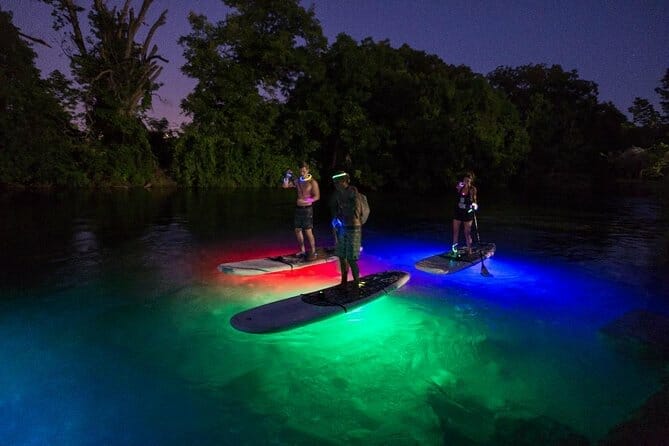 For this week long Orlando itinerary, you'll want to rent a car in Orlando as Orlando public transportation is slim to non-existent, and it will mean you can go eat out at restaurants not on theme park property which will bring your costs down.
Getting around Orlando
Don't forget that it's much easier to see Orlando by car so you can get around on your own.
Rental cars are perfect if you're flying into the area.
We recommend using Discover Cars price comparison to find the cheapest deals.
What to Bring to Orlando
If you're not used to the Orlando heat, here are just a few suggestions on what to make sure you have with you, almost year-round.
Where to Stay in Orlando
Budget: Splashing Out ($250+ per night)
Orlando is full of luxury hotels to choose from, and while more obvious options might be the Ritz Orlando, the Waldorf Astoria is at a bit of a cheaper price point (though not cheap, this is still a splash out) and offers some spectacular amenities.
Firstly, it's set on over 400 acres, and in addition to plush rooms that will rival any resort you've stayed in, there is also a full golf course, 2 swimming pools, kid's clubs, a lazy river, an on-site spa AND free transportation to the Disney parks.
Oh, also there are 12 restaurants, so, there you go, decision made!
Budget: Mid-Range ($150-$250 per night)
I've stayed in this hotel so many times, I've lost count – and every single time, I want to stay forever.
The Wyndham Bonnet Creek is a great mid-range option with spacious rooms, beautiful pools, a lakeside location with plenty of recreational opportunities for kids and adults alike, and some rooms even have Disney fireworks views.
Relax by the fire pit in the evening, or put on your plush robe and check out the spa. The location is top notch, the price is reasonable for Orlando, and the memories you'll make here will last a lifetime.
Budget: Uh…on one! ($150 or less per night)
If you'd rather spend your vacation money on things to do in Orlando while still being comfortable and happy at your resort, Hilton at Tuscany Village is for you.
The whole resort is sleek and modern, with awesome views from many of the balconies and well-designed outdoor pools (yes, this is Orlando, even the cheaper hotels have a pool!)
Choose from studios or suites, and appreciate the great location that makes you a 4 minute walk from the Outlets and a less than 10 minute drive from Disney, SeaWorld, Universal, and other Orlando attractions.
Day 1: Universal Studios or Islands of Adventure
Start off your Orlando trip with a day at Universal Studios.
There are two theme parks, Universal Studios Orlando and Islands of Adventure.
You can buy individual tickets, or a two-park tickets (check out cheap tickets here) which means you can either walk between the two or take the Hogwarts Express between the two.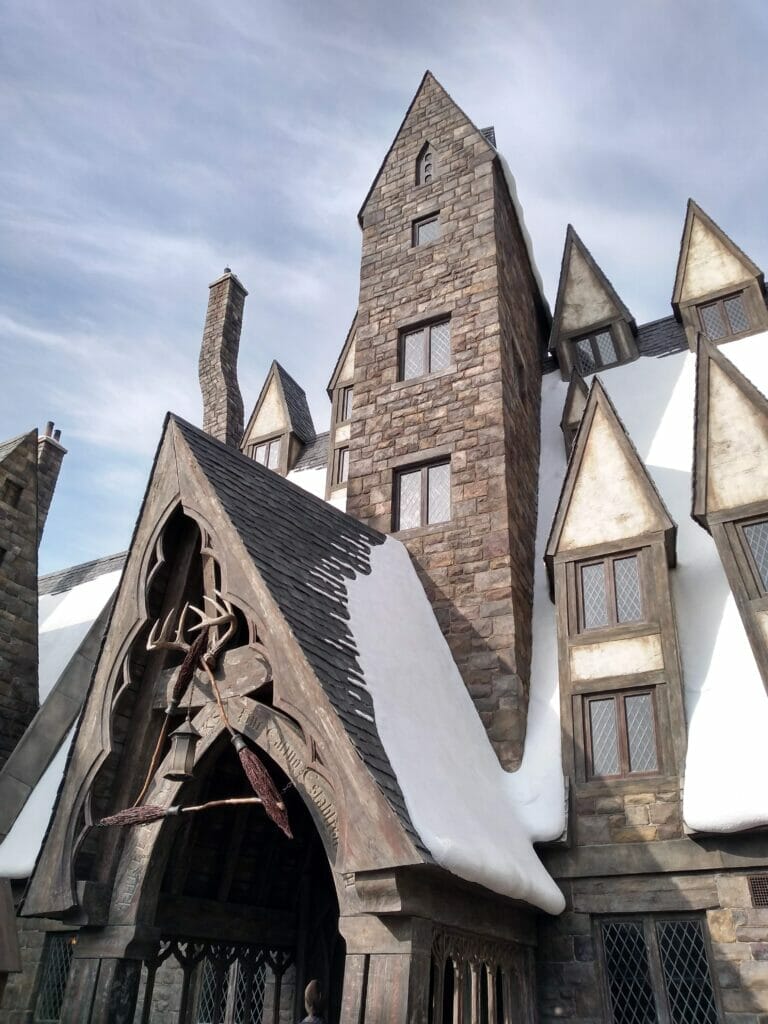 In my opinion, the two-park ticket is the best idea for seeing these theme parks, but you need to make sure you're making a FULL day of it – sun up to sun down.
There are so many rides and things to do that you don't want to find that you never got over to the other park.
If you're a Harry Potter fan, you should know that there are Harry Potter rides and theming in both parks, which is part of how they convince people to buy the two-park ticket.
Universal Studios is Orlando's second most popular theme parks, and definitely the most popular for families with teenagers in Orlando.
Unlike at Disney where I'll give some food recommendations, Universal Studios isn't known for its culinary offerings, so I would recommend eating a quick breakfast in your hotel room, eating a quick service lunch wherever you end up in the parks, and then finishing the day with dinner after the park closes at one of the restaurants in CityWalk – the prices will be cheaper than inside the park, and there are plenty of options including Bubba Gump Shrimp which is a huge favorite among visitors.
Day 2: Magic Kingdom
On the next day in your Orlando itinerary, you're still going to hit the theme parks and use that Orlando adrenaline, and you're starting off your Disney adventures with the Magic Kingdom.
It's the most iconic of all of the theme parks at Disney, and it will really set the tone for the rest of your trip with the gorgeous nighttime fireworks, amazing character interactions, and classic rides like Pirates of the Caribbean and Dumbo.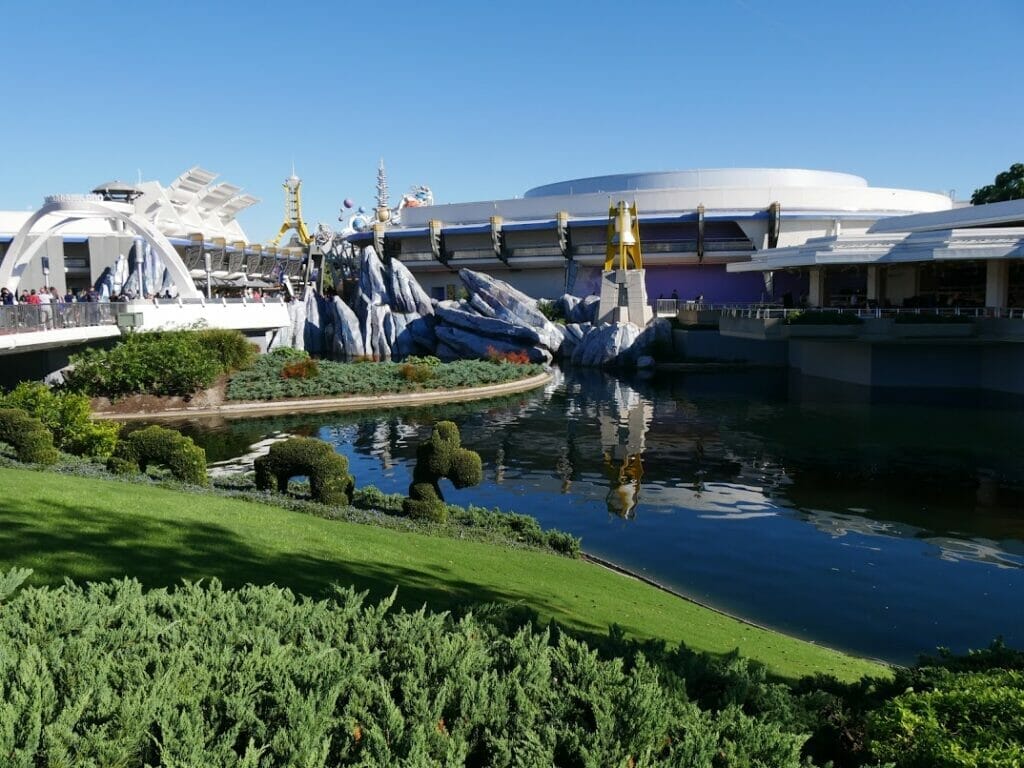 To plan your day here, I've got a guide to the best Magic Kingdom rides, as well as the best Magic Kingdom rides for babies and infants if you're traveling with the little ones.
You again want to do an "open to close" kind of day, as Magic Kingdom is filled with rides and you won't get to them all so you need to go in prioritizing your favorites.
Again, eat breakfast in your villa or hotel room, and then book lunch at Be Our Guest restaurant, a Beauty and the Beast themed restaurant that includes the chance to eat in the West Wing!
For dinner, try a sit-down buffet like Crystal Palace, which is a very cute and well-themed buffet that lets you join Winnie the Pooh's celebrations and meet the Winnie the Pooh characters including Pooh, Piglet, and Tigger.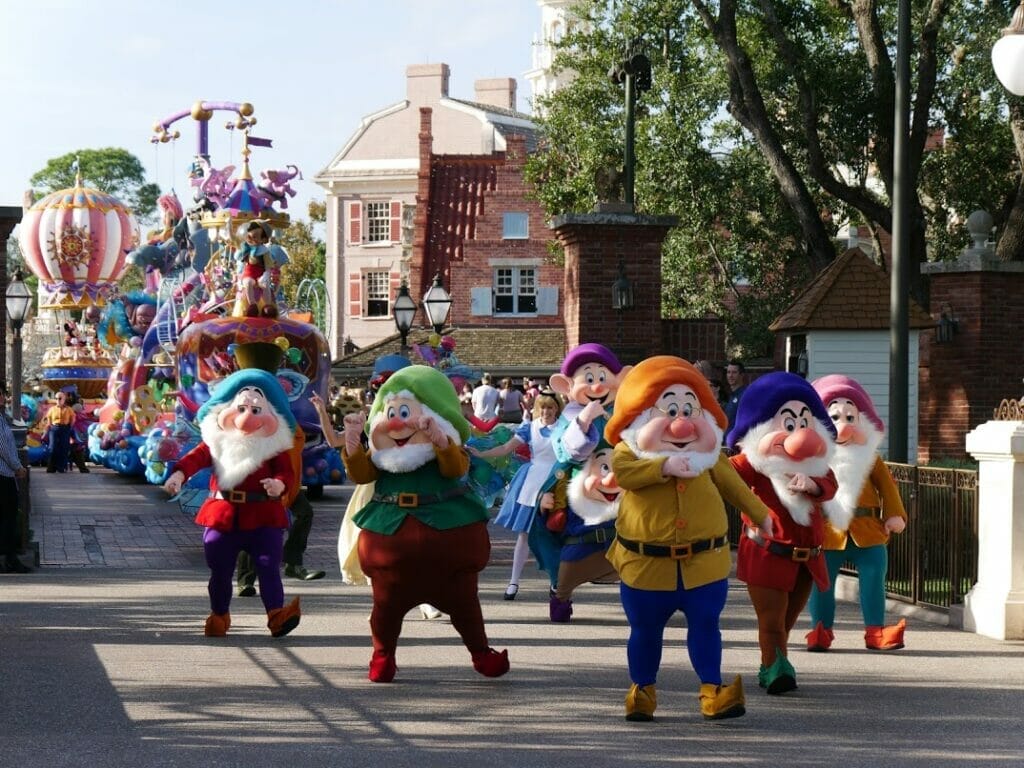 If you're after a cheaper dinner option, there are plenty of quick service options around the park, with Pinnnochio Haus being my favorite as you can sit and watch the boats from Small World float by.
Day 3: Animal Kingdom
Today, you're heading to the theme parks for a final day before your rest day, and as you will have just spent two jam-packed days, you'll go to one of the calmer theme parks in Orlando, Animal Kingdom.
Animal Kingdom is a combination of thrill rides like Expedition Everest and some air-conditioned and significantly long (30 to 40) minute shows like Festival of the Liong King and Finding Nemo the Musical.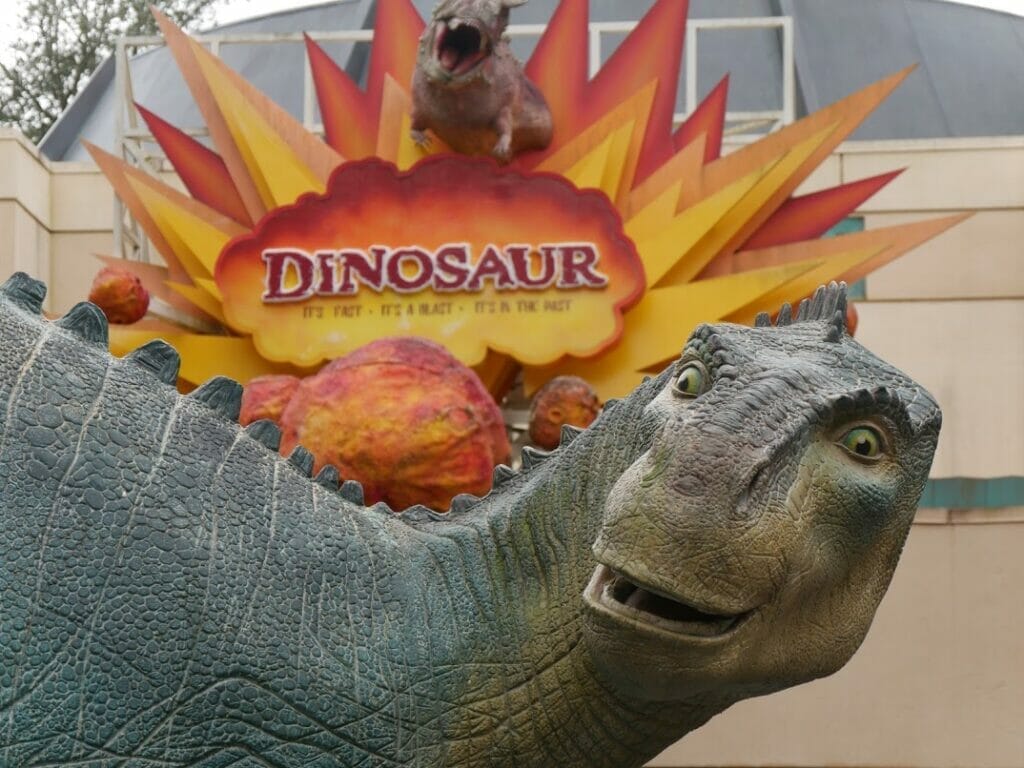 You've also got the Kilimanjaro Safari ride which lets you do some animal spotting, and plenty of walk-through animal exhibits.
You can take it easier at Animal Kingdom, as the vibe is very relaxing and it doesn't have the same amount of rides as somewhere like Magic Kingdom.
Don't forget to check out Pandora, the Land of Avatar, at night – this is when it really comes to life and literally glows!
For food today, have a sit-down breakfast at Tusker House, which is a buffet where you can meet Donald and his safari friends.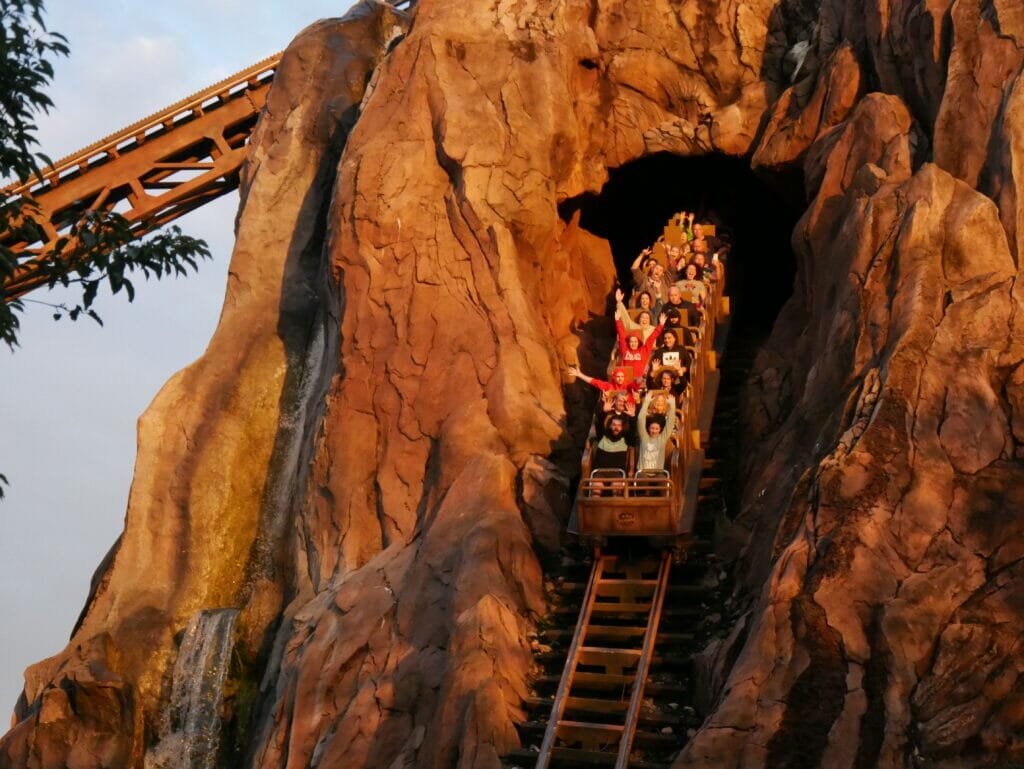 For lunch, more quick service at a well-themed restaurant in Pandora, Sautu'li Canteen.
Don't forget to try the blue dessert!
If you want a nicer dinner option, try Tiffins for their upscale atmosphere and food, or there are some great burger options in Dinoland if you don't want a "table service" meal.
Of course, you are allowed to bring your own food into any Disney theme park, so you can pack in advance if you'd prefer to bring in sandwiches.
This is a great way to save money at Disney World!
Day 4: Pool Day/Outlet Shopping
After three days of theme parks, you're going to need to rest.
This day should be a relaxing pool day, or maybe a day you do some outlet shopping, one of the best things to do in Orlando with teenagers.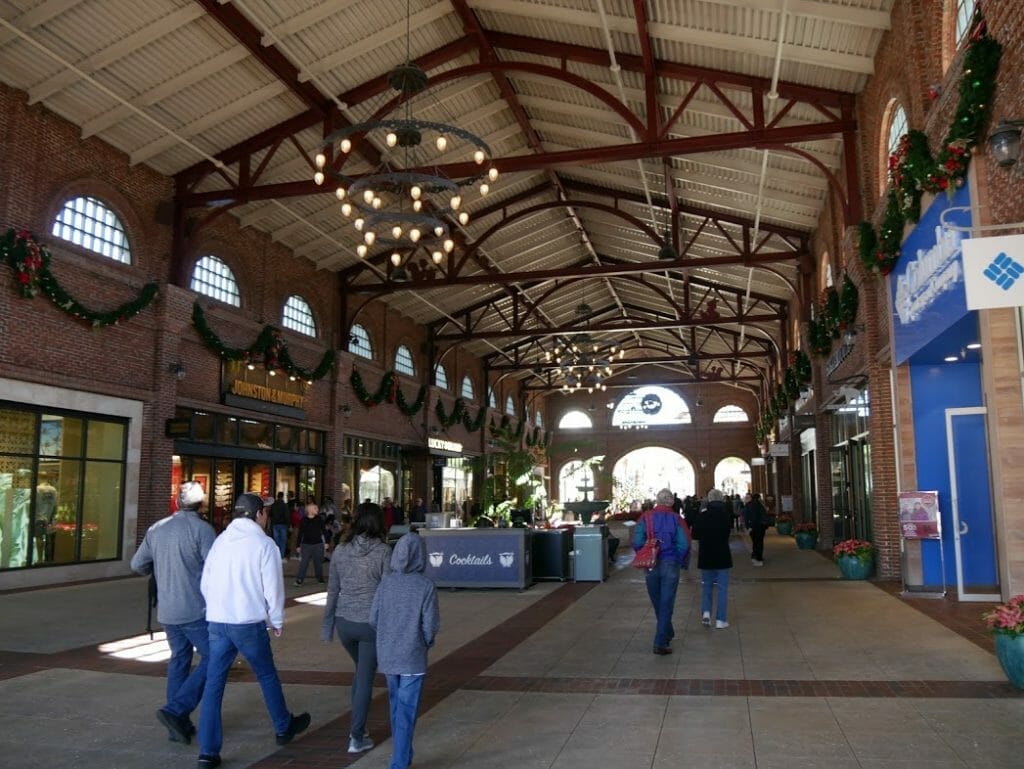 Head to the Crayola Experience at the Florida Mall with the little ones, or go to the movie theater for some air conditioning with the whole family.
Orlando is one of those vacation destinations that can really wear everyone out quickly, and you've still got 3 days after this to enjoy, so make sure you have this rest day to give people time to regroup.
One way of doing this is to simply plan nothing this day and then see how it goes – if the weather is nice and everyone is happy swimming in the pool at your hotel or villa, then you don't even need to make other plans.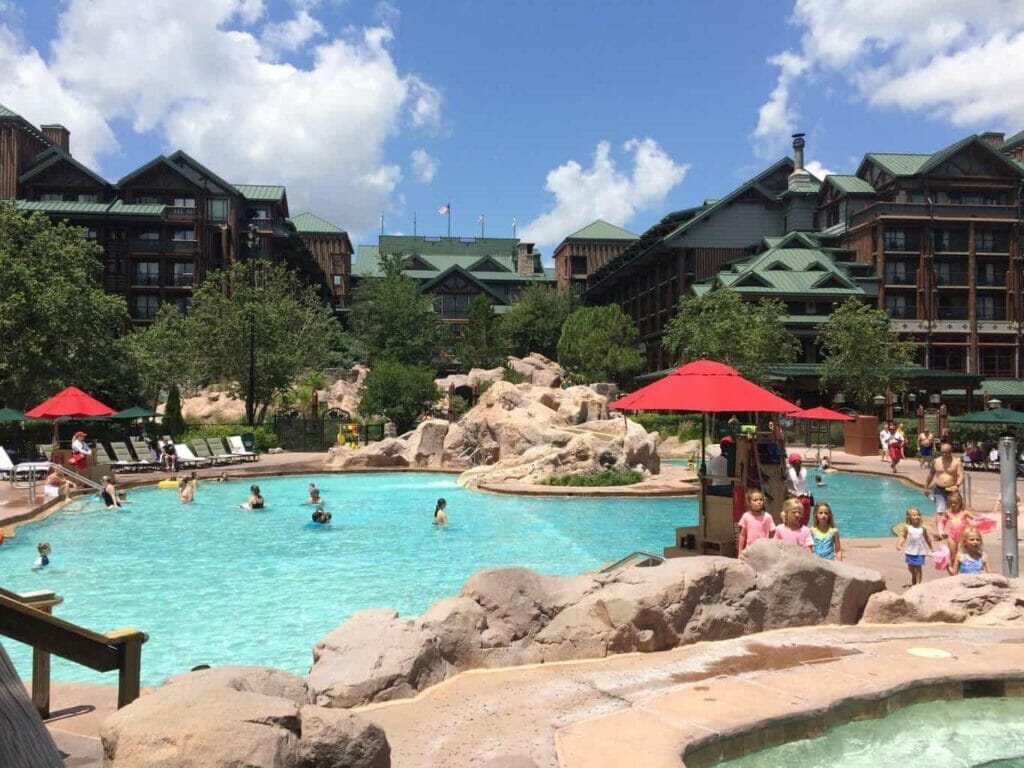 For food today, it will be based around what's around your accommodation.
If you do find yourself at places like the Outlets or Malls, you'll be close to both food courts and sit-down restaurants like Cheesecake Factory.
Today is also a great day to take an Orlando sightseeing tour if you're interested.
Day 5: Hollywood Studios or Epcot
Back to the theme parks today, but you should decide between either Hollywood Studios or Epcot at Disney World.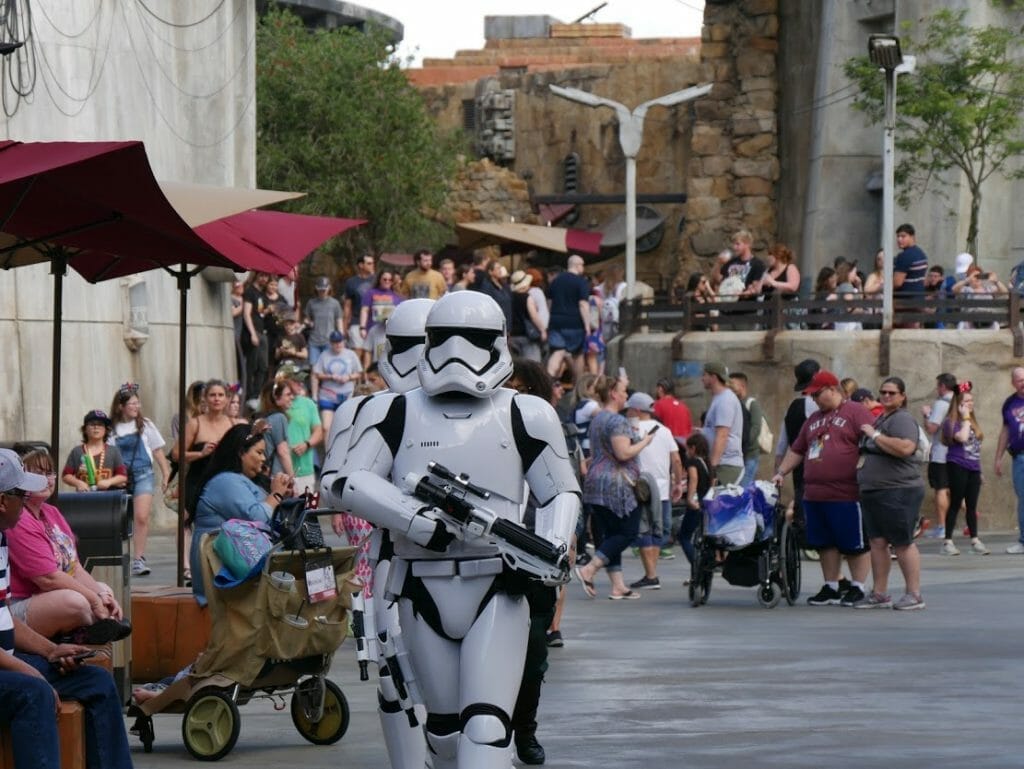 Again, if you want to go to all four of the Disney theme parks, then you need to plan a more Disney-specific itinerary.
If you need help deciding, Hollywood Studios has a lot to do for Star Wars fans at Disney and younger kids (Toy Story Land, a Frozen themed show) while Epcot is a huge hit for adults who can eat and drink "around the world" as well as enjoy thrill rides like Test Track and soar high above the clouds on Soarin.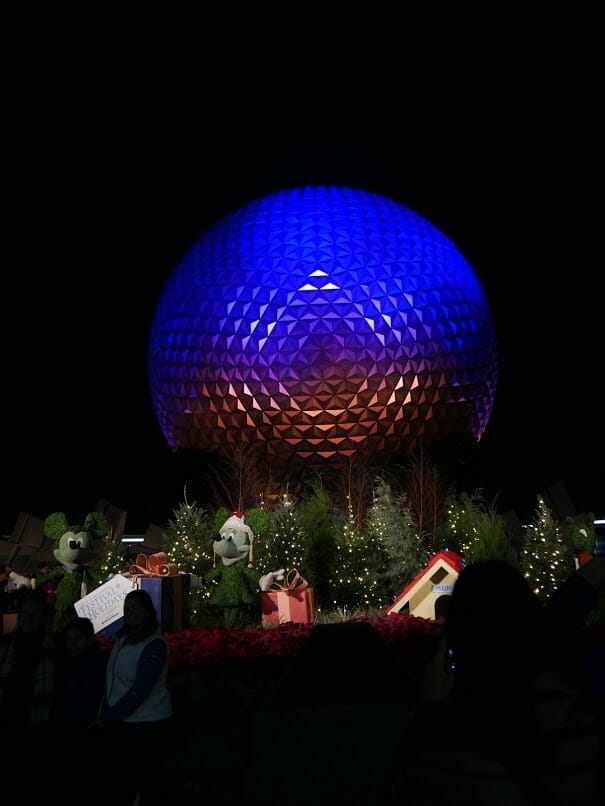 You can't go wrong with either choice!
Day 6: Water Park or SeaWorld or Discovery Cove
On the second to last day of your one week itinerary in Orlando, it's time to get to the water!
There are a few different options for this, so pick one of them.
If you just want to enjoy the day riding water slides and soaking in the sun with no other attractions, head to one of the area's water parks which include Disney World's Typhoon Lagoon and Blizzard Beach, SeaWorld's Aquatica, and Universal's Volcano Bay.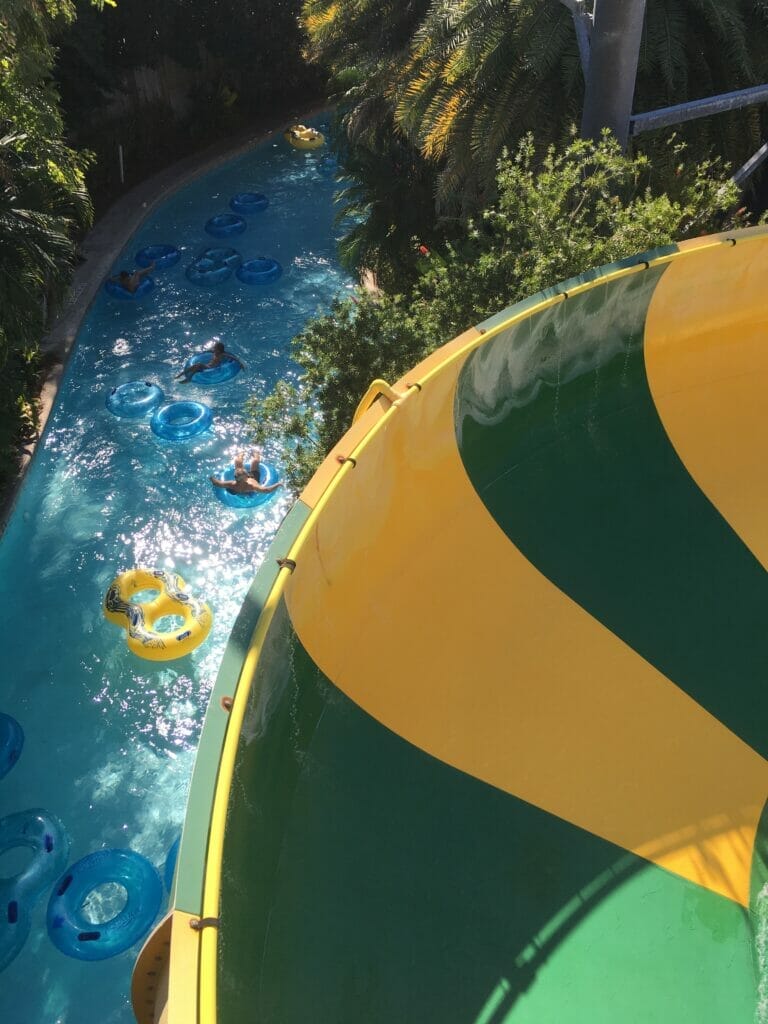 My favorite is Typhoon Lagoon or Volcano Bay, but each has their pros and cons and if you are into skiing and amazing Disney theming, Blizzard Beach can't be mised.
If you want to spend most of the day relaxing and have some amazing animal interactions, then head to Discovery Cove where you can buy a package that allows you to swim with dolphins – one of the most unique things to do in Orlando!
You can also go snorkeling in other parts of the cove to see fish and sharks floating on by.
Finally, if you still have a need for speed and want to visit an aquatic-themed park, SeaWorld is your best bet.
With plenty of land based attractions and cute animal shows, SeaWorld has plenty to do for people of all ages and has transitioned in recent years to promoting conversation more than ever.
Day 7: Disney Springs or CityWalk
You've reached the last day of your week in Orlando, and where do you spend it?
After a week of theme parks and constant stimulation, I recommend a family-fun day at either Disney Springs or Universal's CityWalk.
These are the shopping and entertainment districts of the two theme parks, and if you have a car, you can actually spend the morning at one and afternoon at the other if you really want to see both.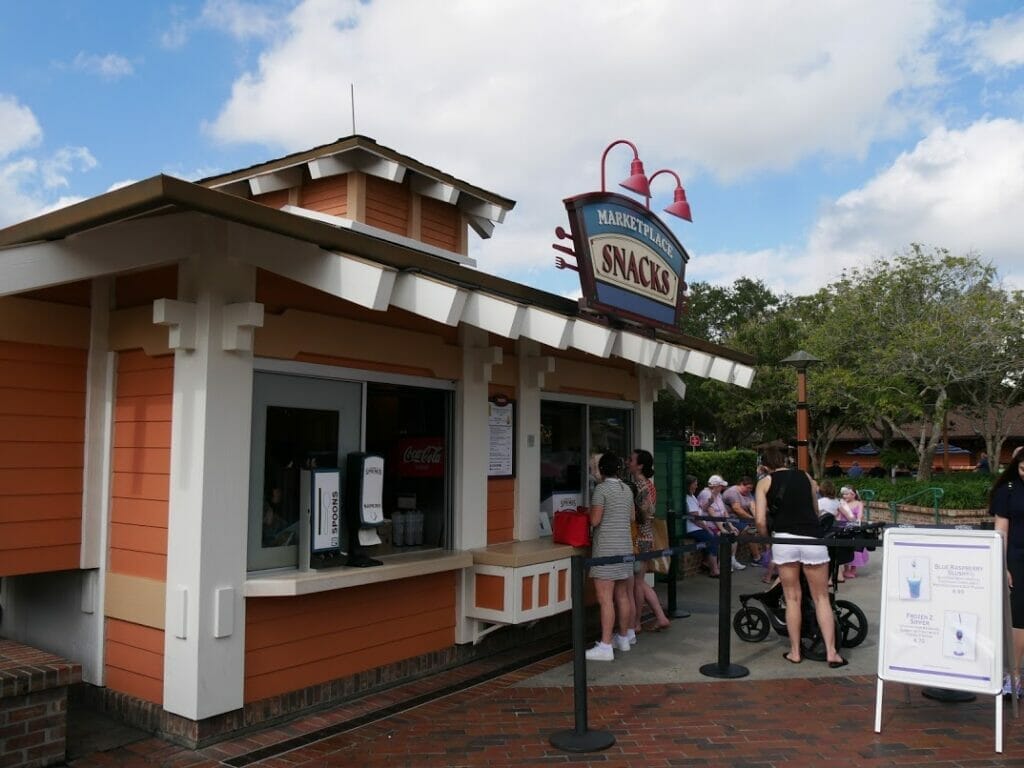 This is a chance to buy any last minute gifts that you didn't buy in the parks, as well as check out the unique things to do here like see the Blue Man Group at CityWalk, ride in an Amphibicar at Disney Springs (a car and a boat all at once!) or enjoy live entertainment.
You'll still feel in the Orlando bubble with all of the magic, but it's free to enter and walk around and it means you can go as fast or as slow as your legs will take you after a jam-packed Orlando trip.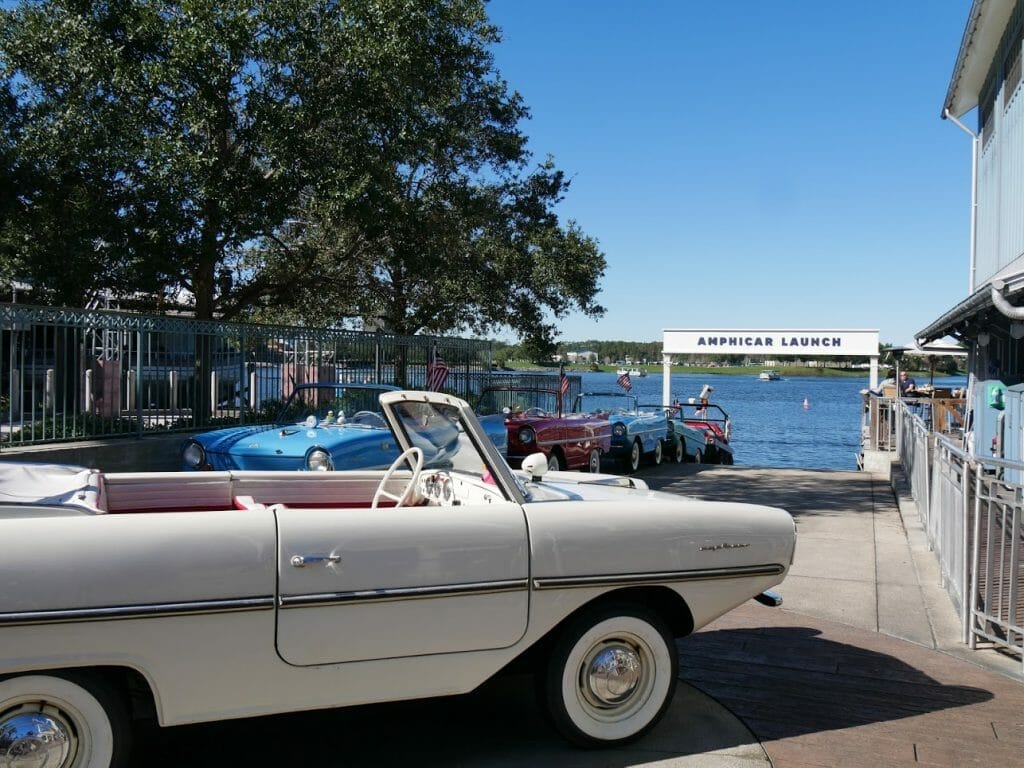 For food at Disney Springs, don't miss the Boathouse for dinner with their amazing dinner rolls that people obsess over, and try Blaze Pizza for lunch where you can make your own pizza at a reasonable price.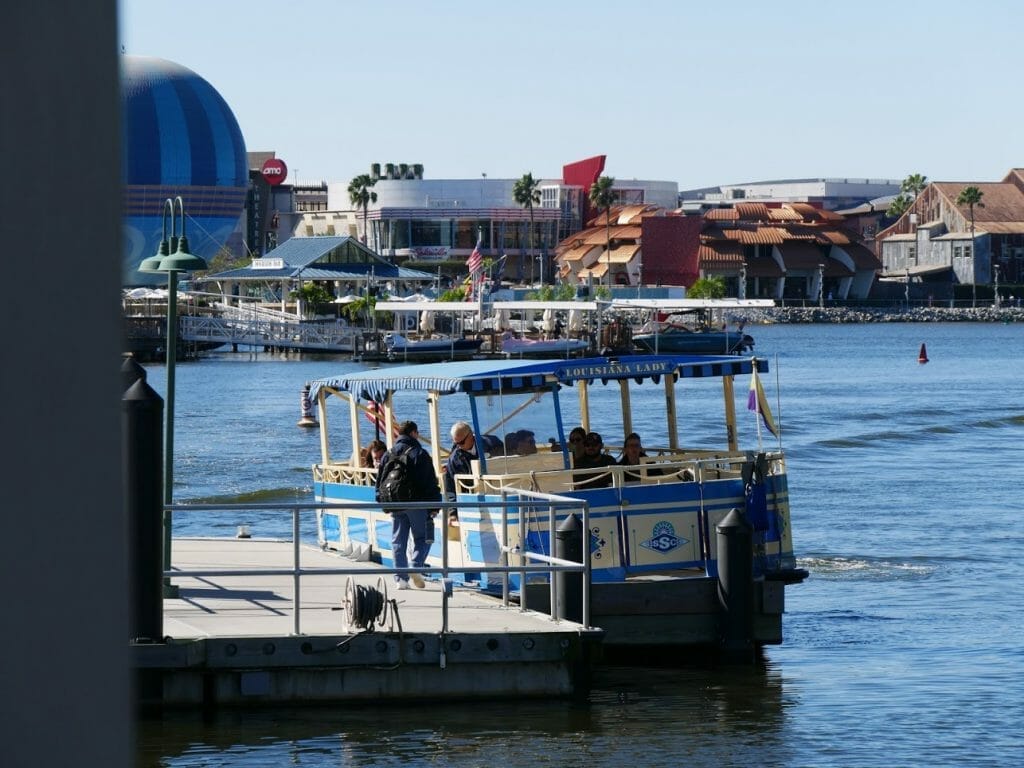 At CityWalk, make sure to snack on the iconic VooDoo doughnuts, known around the world for their Instagrammable toppings and unique flavors.
What else should I not miss in Orlando?
If you're visiting Orlando soon, here's a very brief rundown of a few of my other favorites to make sure you don't miss anything!
Hey! Want more Orlando content? Check out these guides!
Pin for Later!
Get the All-American Travel Secrets!
Don't miss out on America's hidden gems!