Sometimes referred to as the "educational park" by unenlightened Disney guests, the best things to do at Epcot span from the adventurous to the quirky, the delicious to the memorable, and the entertaining to the educational.
See, Epcot was designed to be a park unlike any other, where entertainment and education and cultural appreciation and innovation all come together into one Disney park.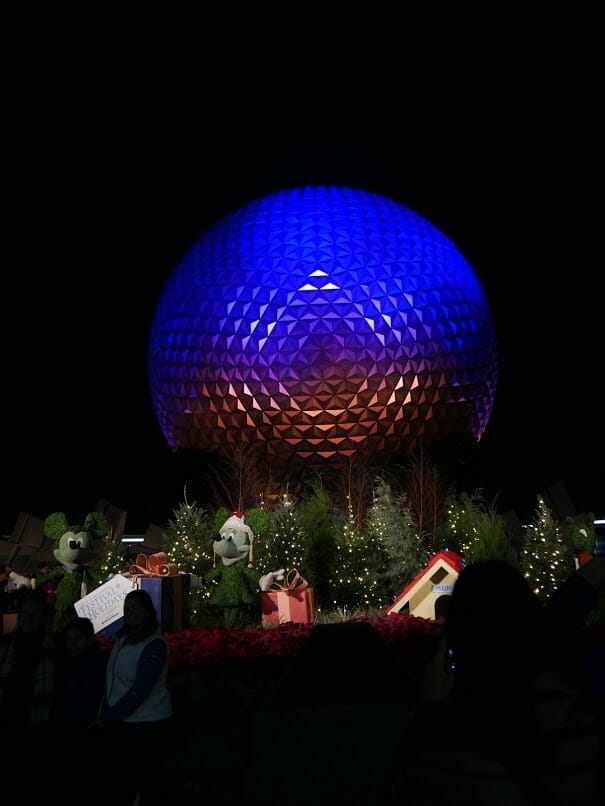 You'll notice that it seems disjointed at first, with the World Showcase featuring rides, attractions, and shows from countries around the world, and then the futuristic and imagination themed area of the park.
But this is purposeful.
If you're wondering what to do at Epcot or the top things to do in Epcot, you'll first need to know that this was meant to be the "Experimental Community Prototype of Tomorrow," a real community that Walt Disney intended to build which blended learning, living, and appreciating the environment, world harmony, and innovation in technology.
Let's dive into some of the best things to do in Epcot, including the best restaurants at Epcot, so you can make sure you don't miss a thing.
Want insider Disney tips from an expert?
Join 4,000 others in weekly guides to Disney's hidden secrets, gems, and money-saving tips!
If you're interested in some of the other best things to do at Disney World, don't forget to check out my guides to the best things to do at Hollywood Studios, the Magic Kingdom must-dos, and the most adventurous things to do at Animal Kingdom.
Okay, now everyone get your Epcot shirts on and let's get started.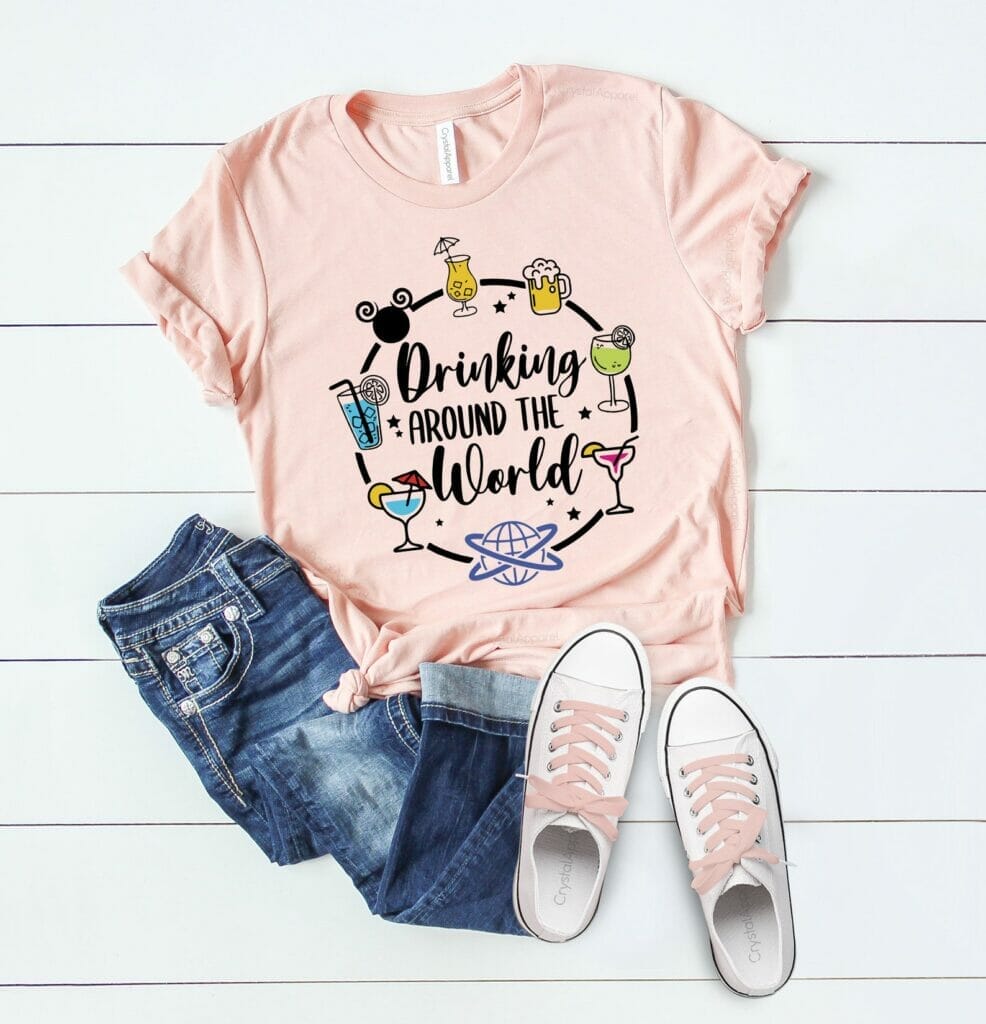 Pssst – this printable Disney scavenger hunt is amazing
Since you're already looking up Disney guides, I just wanted to make sure you knew about this printable Disney World scavenger hunt created by a lifelong Orlando native and Disney World fan.
There are over 60 challenges with a full answer key and both Family and Grown Up versions and a bonus Disney Springs hunt for your non-park day!
1. Journey through Time on Spaceship Earth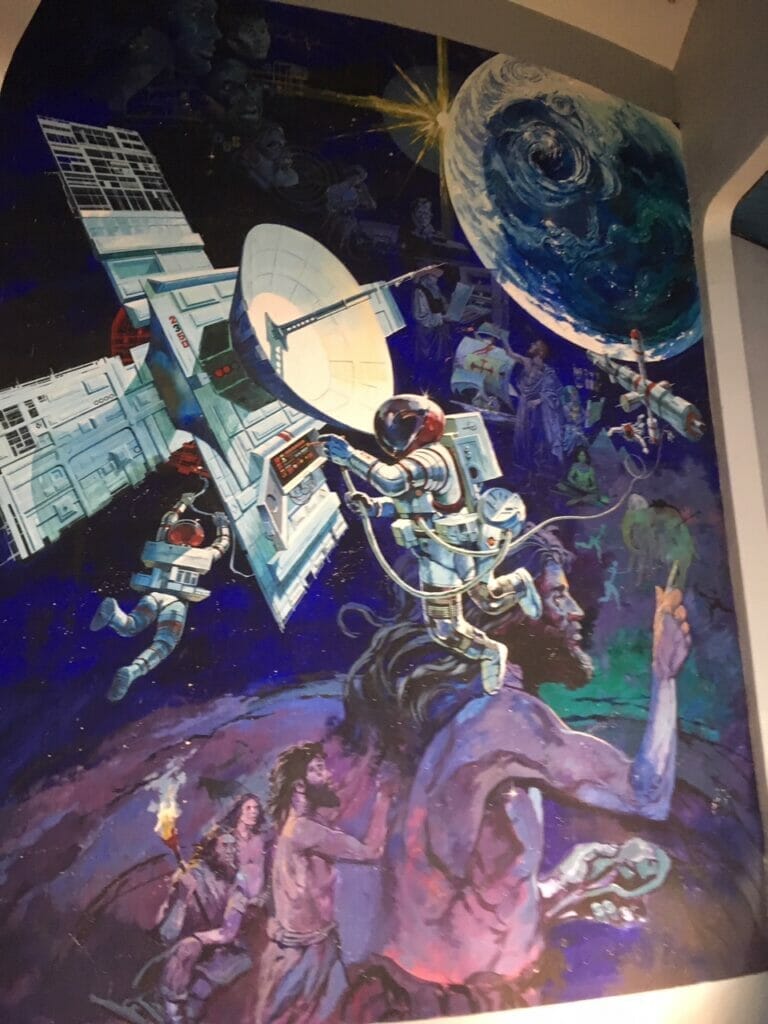 When you first walk into Epcot, you'll notice the giant, golf ball looking structure towering above you.
This is called Spaceship Earth, and the ride inside is a slow-moving ride through the history of human technology, starting with the advent of the alphabet and finishing up in the future!
You will be whisked (slowly) up into the top of the ball and then brought back down while using touchscreens to create your own virtual future.
When you get off the ride, there's a whole room full of interactive exhibits to explore, and you can even see if your face made it up onto the big screen, showing your futuristic world!
This is an Epcot classic, and the number one thing on my Epcot to-do list.
2. Watch Fireworks from the Mexico Pavilion
Epcot, like many Disney parks, has an evening fireworks display.
It takes place over the water in the middle of the World Showcase, which means you can watch it from all around.
However, one of the best places for a great view is to watch it from Mexico, either on the bridge or at the quick service location that has a seating area out on the water.
Get there early to secure your spot, because this is a popular place to watch.
It also makes it easy to leave Epcot (fireworks are usually at park close), since Mexico is one of the first pavilions in the World Showcase which means less walking to get to the exit.
3. Shop for Souvenirs in Morocco: best thing to do for couples in Epcot
If you want to do some shopping in Epcot, the best place is Morocco.
This pavilion has been so gorgeously designed with bright colors and amazing architecture, and hidden within the alleyways are plenty of trinket shops and gift areas to shop from.
It's unlike any other Disney gift shop you've been in, as they've gone greath lengths to preserve the authenticity of what it might be like in a Moroccan street market.
4. Dine on Fish and Chips in the UK Pavilion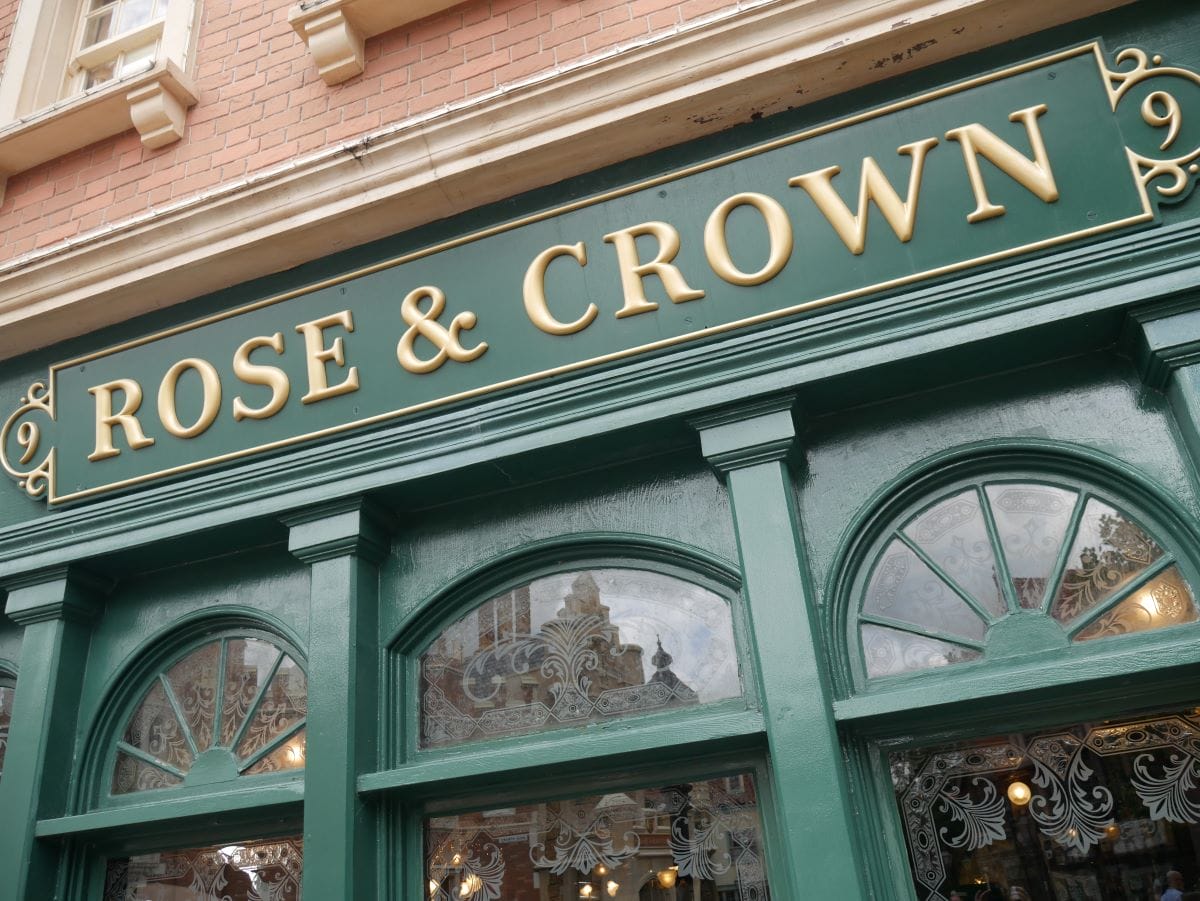 You don't have to go all the way across the pond to get some fish and chips and English cider.
You can get it in Epcot, in the UK pavilion!
You can order fish and chips at the sit-down pub, the Rose and Crown, or there is a quick service location serving up classic fish and chips with that iconic vinegar and salt.
This is a fun way to celebrate the UK and to try something different than you would normally get in other restaurants in America.
5. Ride through the Frozen Story at Frozen Ever After
If you and your family are Frozen fans, the Frozen Ever After ride is not to be missed.
This boat ride is slow-moving at parts, but also has a fun little drop where the picture is taken that will keep everyone laughing.
The ride is, of course, located in Norway, and the theming throughout is kept in style with Norway architecture and fables.
And, yes, you will leave singing the iconic "Let it Go," song, there's just no other way.
6. Purchase a Pearl in Japan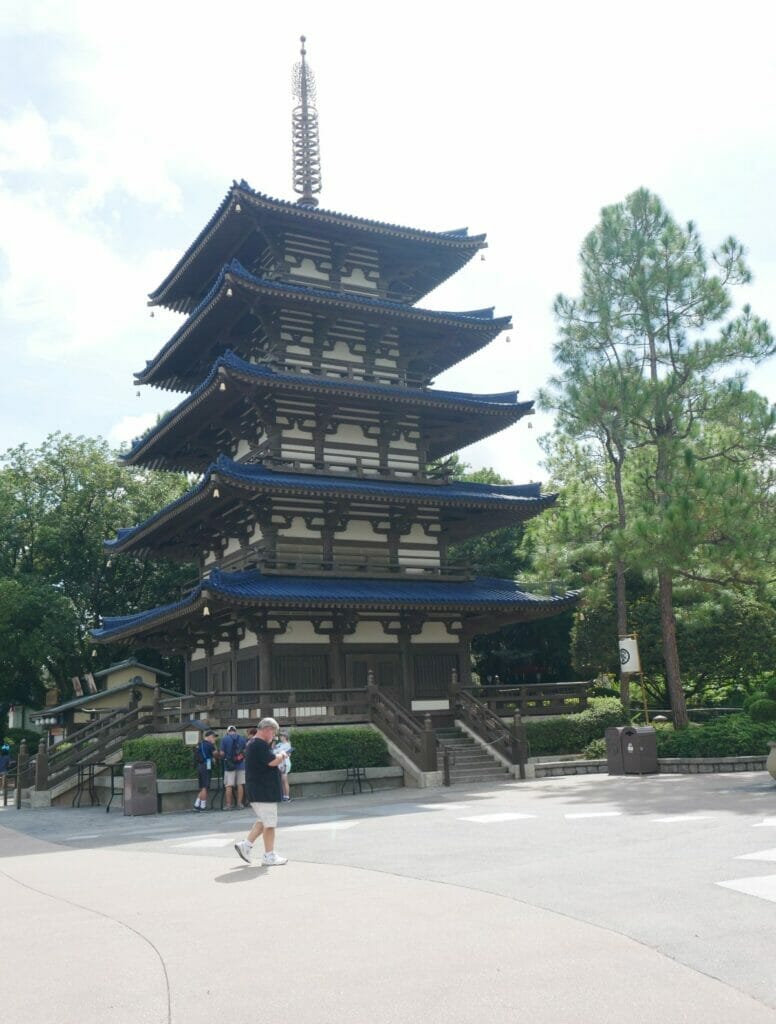 One of the most unique gifts or souvenirs you can purchase at Disney World is also one of the best things to do in Epcot.
Head to the giant gift shop in Japan, and follow the crowd.
You'll see that there is an entire display and live process where people purchase a pearl and the cast members open up the oyster right in front of you to show you what yours looks like.
If you've never seen pearl harvesting before or really taken the time to appreciate that a bit of sand can turn into such a precious jewel, make sure to stop by!
7. Listen to the Voices of Liberty at the American Adventure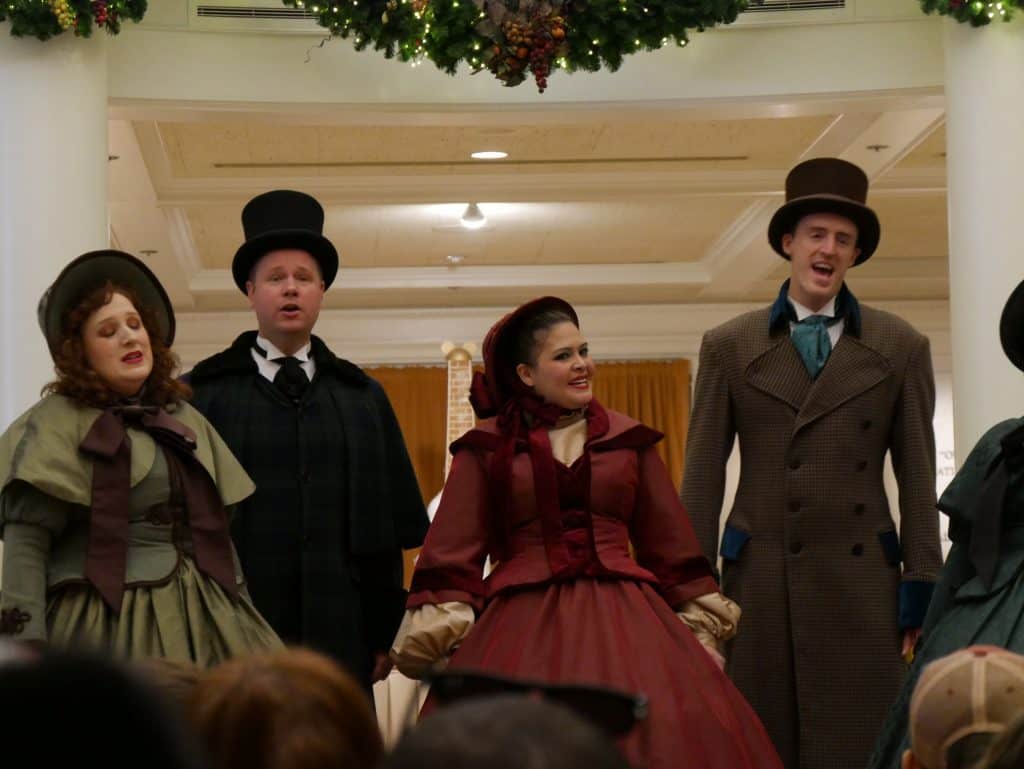 The American Adventure is one of the most patriotic shows in all of Disney, featuring the history of America and the hope for the future.
But before the show, you'll be treated to songs by the Voice of Liberty, a live singing group that fill the rotunda with absolutely gorgeous renditions of some of your favorite patriotic songs.
8. Go Retro with Figment at Journey into Imagination: best things for kids to do at Epcot
When you walk through the queue for Journey into Imagination with Figment, you might wonder if you're a little stuck in the 90s with the Robin Williams photos and overall decor.
And yes, this ride does date back decades, but if you love the Figment character, you'll want to go on this journey with him!
It's a slow-moving ride with some fun special effects, back in the days when special effects weren't all virtual, and the "Spark of Imagination" song perfectly explains what Epcot's mission is all about.
9. Explore Disney Greenhouses at Living with the Land: Epcot activities you'll love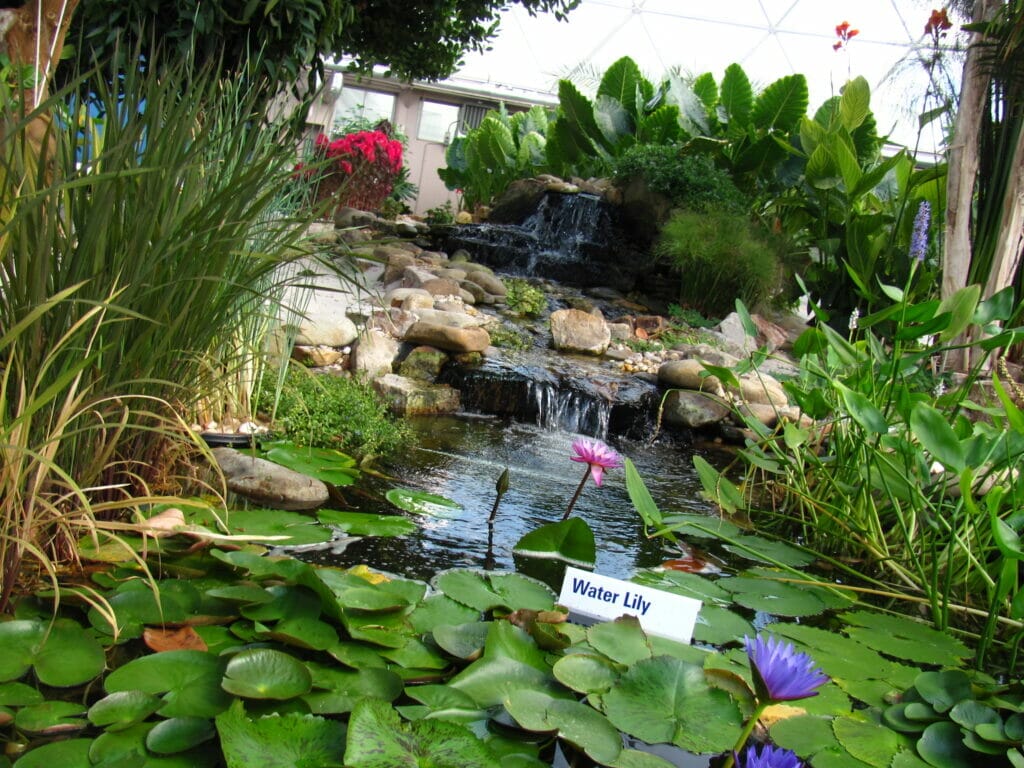 Even if the thought of exploring a greenhouse doesn't immediately strike you as a "Disney thing to do," just you wait.
Hop on the Living with the Land ride, a slow-moving boat with narration that takes you through Disney greenhouses where much of the food at Epcot is grown.
But it's not just any greenhouse – it's an innovative one, where they practice new plant growing techniques and farming innovations that aim to help feed the world, take care of the environment, and provide opportunities to grow where it might have otherwise not been possible.
If you're really into it, you can also take a Behind the Seeds tour which is a paid tour that takes you on a tour of more greenhouses with an expert Disney guide.
10. Eat at a Rotating Restaurant at Garden Grill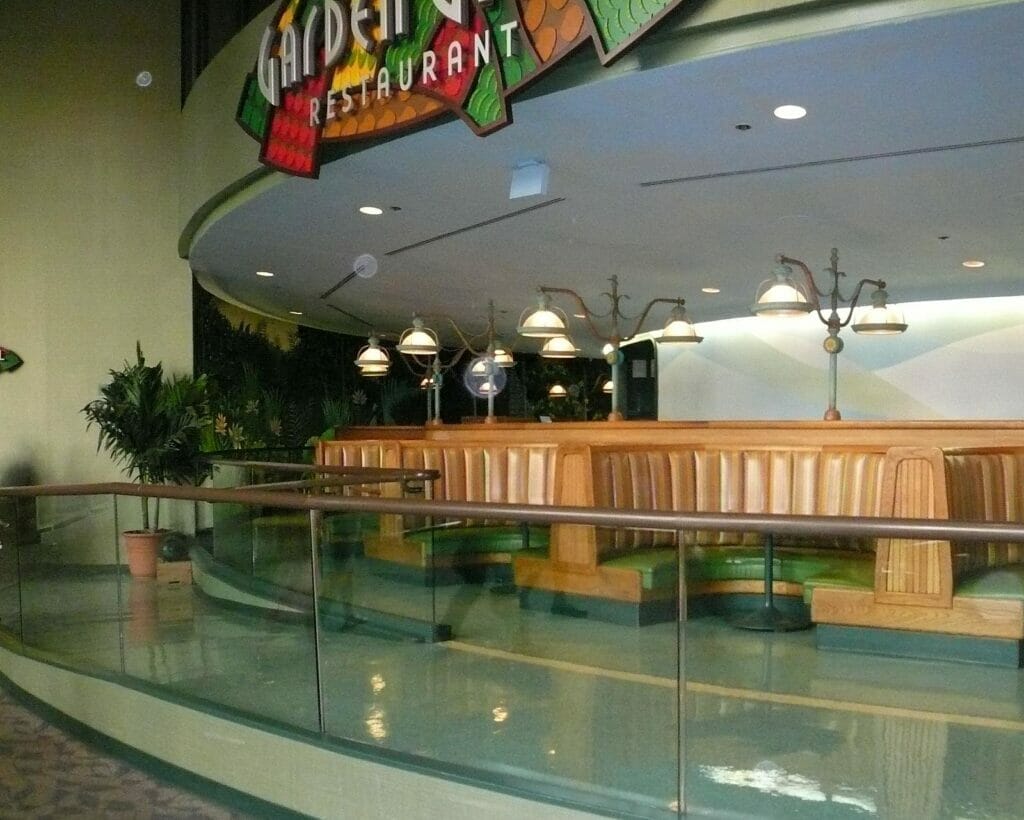 One of the most unique restaurants at Disney is in Epcot, and it's a rotating restaurant known as Garden Grill.
It does take 30 minutes to rotate all the way around, so it shouldn't make you motion sick, but along the way you get to see some of the scenes from Living with the Land and feel like you're in your own little world.
It's also character dining, which means you get to meet Disney pals like Chip and Dale while dining.
Both the breakfast and lunch and dinner are family style, meaning you can eat as much as you want of the food that's constantly brought to your table.
A great option for families with different tastes who can all find something they enjoy.
11. Go Under the Sea with Nemo & Friends
Nemo has made his home at Epcot, and if you're into aquatic life, visiting the Nemo & Friends aquarium is a must-do.
Not only do you get to see the fish, eels, and other sea creatures up close, but there are also diving experiences that you can take part in, or you may just see some divers in the tanks while you're there.
There's also a ride that's great for kids that lets you follow Nemo through his journey under the sea.
12. Visit During a Festival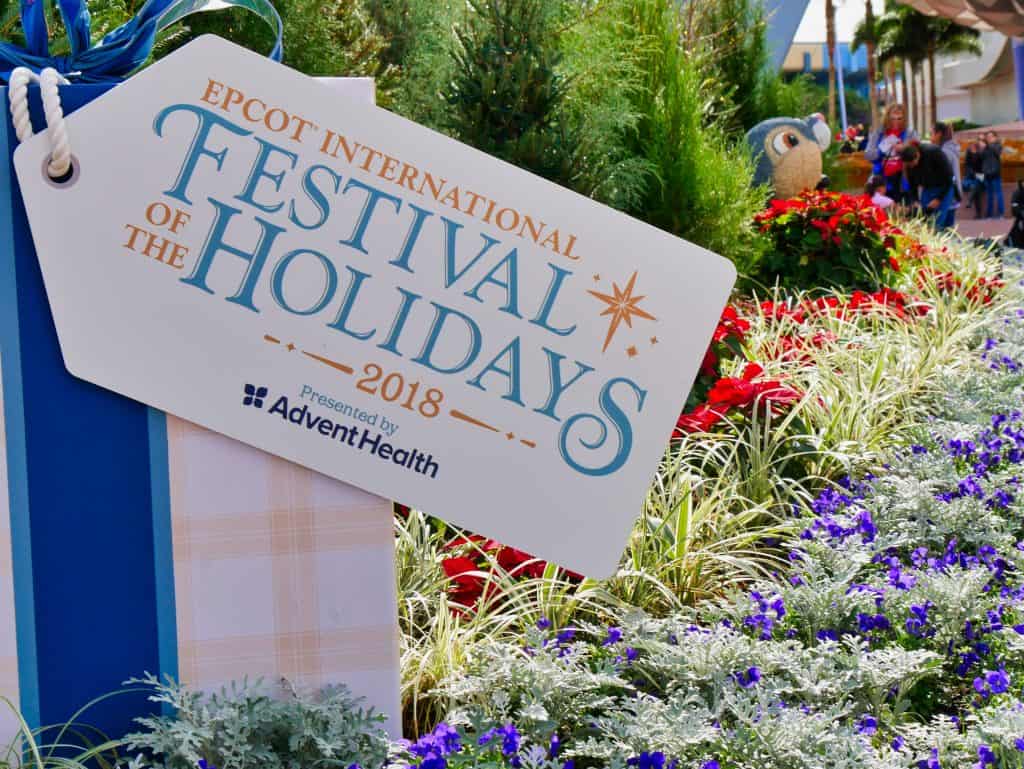 Epcot is perhaps most famous to Disney locals for the annual festivals it holds, including the Food & Wine Festival, Art Festival, and Holiday Festival.
During festival times (and there's almost always one on), there are extra things to do (like do a giant paint by numbers during the Art festival) and extra entertainment and shows, as well as new food and drinks to try.
Many people head over to Epcot multiple times during their trip during a festival in order to make sure they fit it all in.
13. Embrace Your Need for Speed at Test Track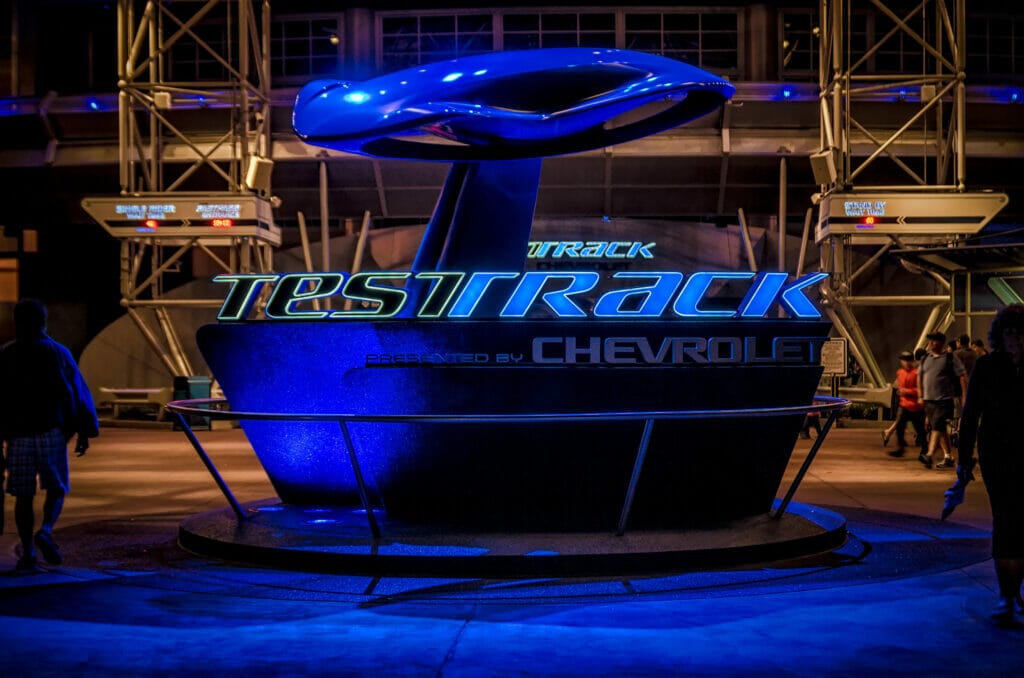 If you've ever wanted to know what it feels like to be a car tester, Test Track will help you realize those dreams.
This family-friendly ride at Epcot is thrilling while not being inaccessible to most guests like some of the more intense rollercoasters.
You start by designing your test car in the test lab, and then you get into it and take it out for a spin, which includes testing the brakes, the speed, and its reaction to different temperatures and obstacles.
14. Eat by Atmospheric Candlelight at San Angel Inn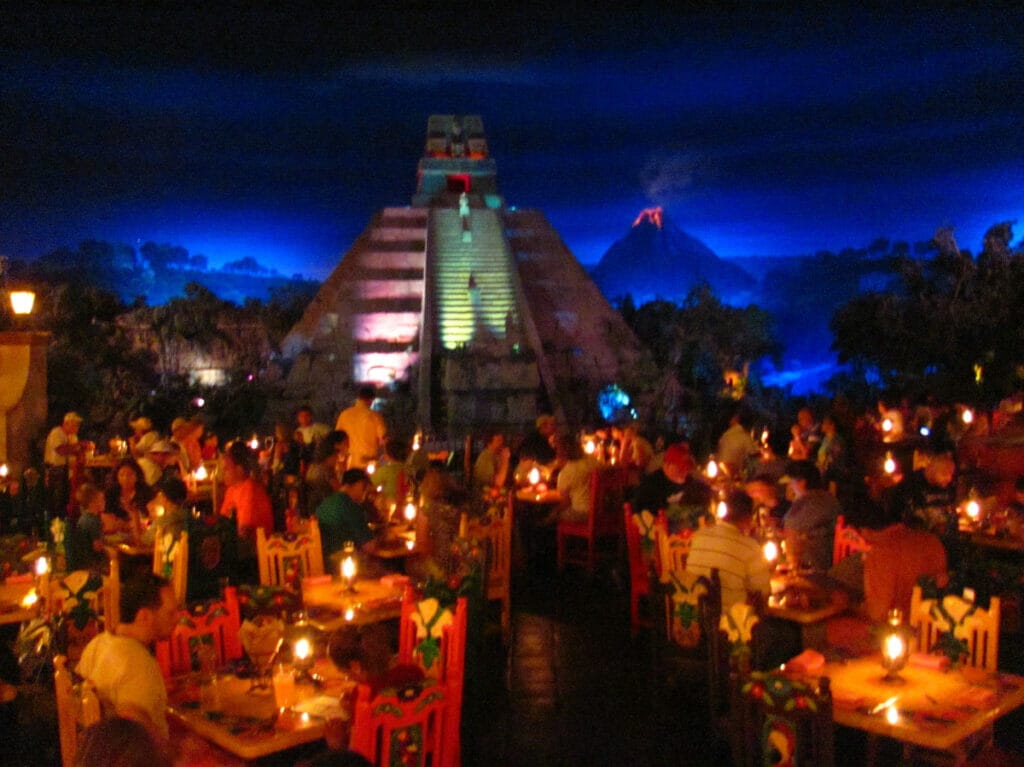 In the Mexico pavilion, there's an indoor area that is actually themed to feel as if you are outdoors in Mexico, and that's where San Angel Inn comes…in.
Right up next to the Three Caballeros boat ride, you can sit by the water and watch the boats go by while dining on Mexican food by candlelight, all the while feeling as if you're actually outdoors.
In addition to the ride, there are shops and street market style kiosks within this indoor area, giving it some great atmosphere and making for a memorable meal.
15. Meet Mary Poppins in the UK
So many Disney fans love the iconic Mary Poppins, but there aren't too many places to meet her around the Disney parks like there is with the main Disney pals.
But she does make regular appearances at meet and greets in the UK pavilion at Epcot, which is the perfect chance to ask her to say "supercalifragilisticexpialidocious" and get her tips on living prim and proper.
In fact, her meet and greet area is one of the hidden secrets of Disney World, as not many people know about the gardens!
16. Eat or Drink around the World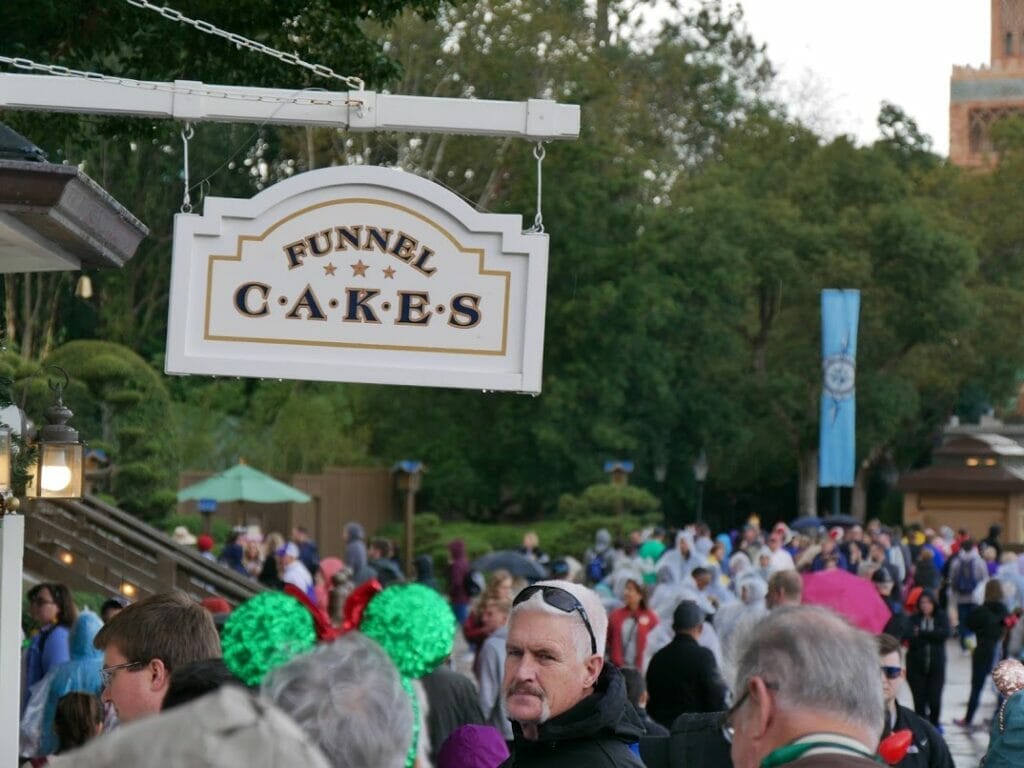 One of the most popular ways to celebrate your birthday at Disney World for those over 21 is to head to Epcot and take part in the "drinking around the world" challenge, which can also be adapted to "eating around the world."
For the challenge, you have to get a drink and/or a snack in each World Showcase country, and you spend the whole day working your way around and enjoy Epcot that way.
It's a fun way to explore the World Showcase while having a celebration, and as long as you stay respectful of other guests and are of age, it's highly recommended!
17. Dine on German Bratwursts at Biergarten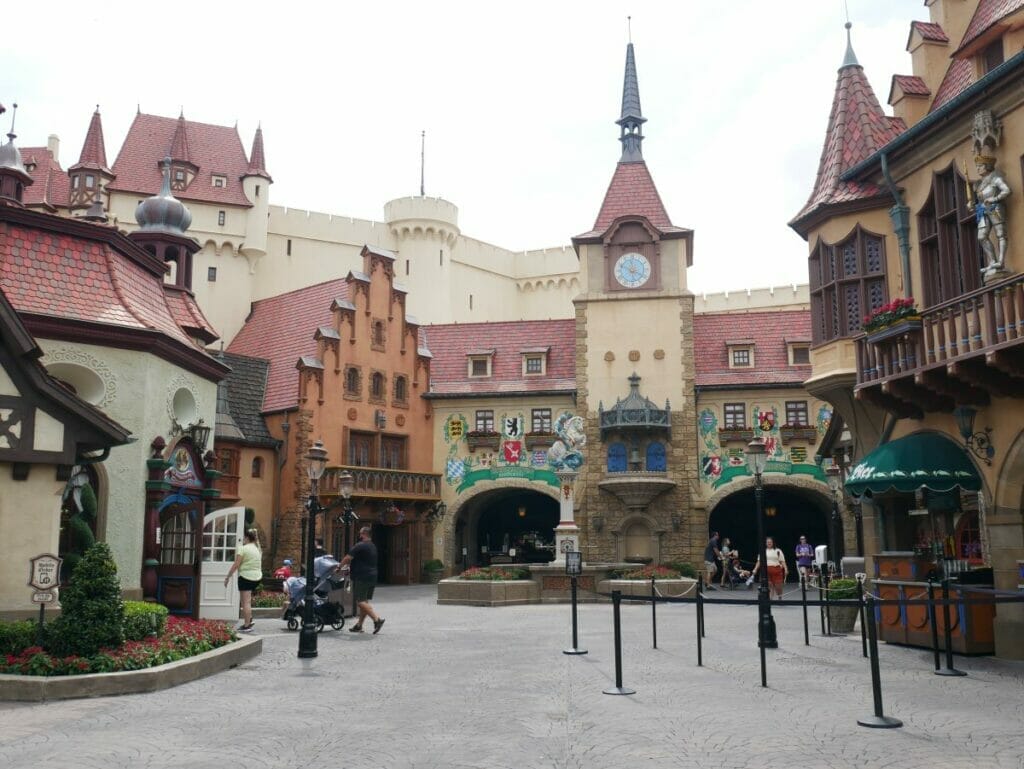 If you're craving bratwursts, pretzel dogs and other German classics, look no further than Biergarten Restaurant in Germany.
Germany doesn't have a ride or as much to see compared to some of the other pavilions, so this is a great way to experience Germany in Epcot.
18. Enjoy Live Entertainment in Canada
Canada, the first pavilion you'll encounter if you enter the World Showcase from the right, is often home to live entertainment and bands playing Canadian folk music.
Take a moment to stop and listen, especially around the holidays, as it's a great way to start your journey around the World Showcase.
19. Soar High into the Skies at Soarin
Where else can you hop on a hangglider and soar above the pyramids, polar bears, and Paris?
Soarin, of course!
Located inside the Land Pavilion at Epcot, Soarin is an incredible ride that always impresses first time Disney guests.
You'll be strapped in and then lifted up in front of what is essentially an IMAX screen, and before you know it, the help of sights, sounds, and smells and movement will make it feel like you're really floating through the sky.
20. Try the DuckTales World Showcase Adventure
Like the Sorcerer's of the Magic Kingdom card game, Epcot also has interactive experiences as you go around the parks that are fun for kids to play.
The next one coming up will be the DuckTales World Showcase Adventure, using the My Disney Experience App to unlock hidden secrets and quests within the World Showcase.
This is a fantastic way for kids to stay occupied as the World Showcase does have some rides, but is more of a place to be experienced through eating, drinking, shopping, and appreciating rather than the rides.
21. Meet and Eat with the Princesses at Akershus Royal Banquet Hall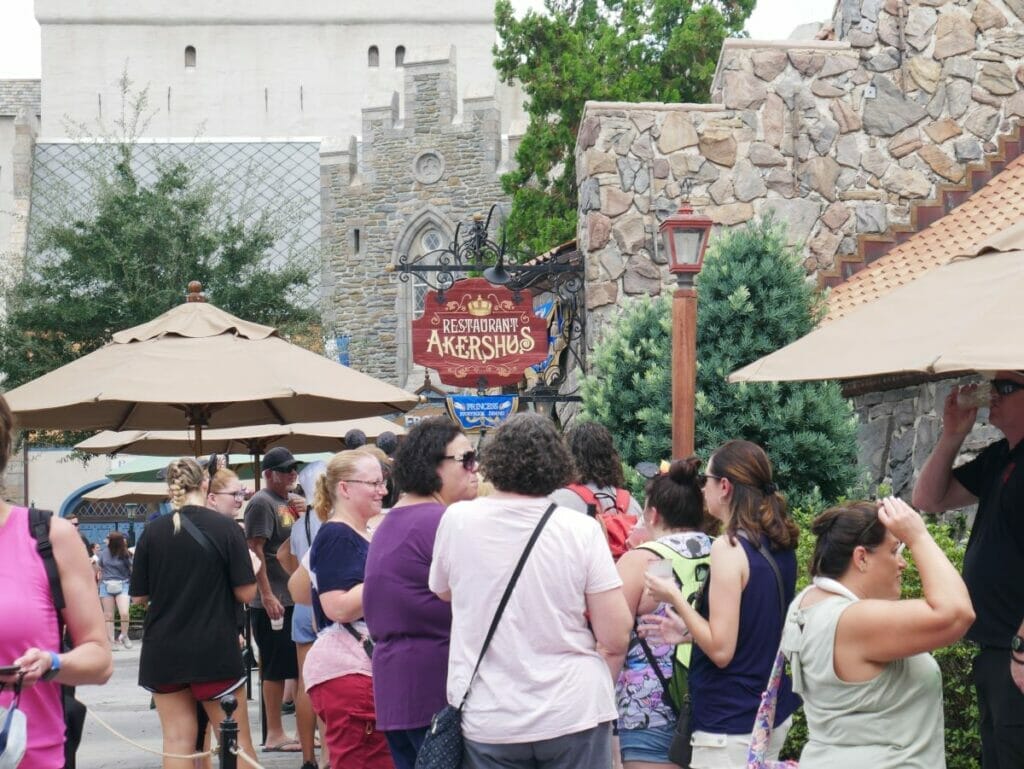 Where can you find all of the Disney princesses in one place?
Luckily, Anna and Els have invited them to the Royal Banquet Hall in Norway, and this character dining experience is the perfect option for any little (or big) Disney fans who want to get pictures with all of their favorite princesses.
Hey! Want more of our expert Disney guides? Check these out!
Get the All-American Travel Secrets!
Don't miss out on America's hidden gems!