Hey, Disney dreamers!
What if I told you that there was a way to stay at Disney Deluxe Resorts for the prices of a Moderate?
What if, for your next trip, you could stay somewhere incredible like Disney's Animal Kingdom Lodge or Wilderness Lodge and you don't even have to sacrifice your first born child or go on a Disney Vacation Club tour to buy in?
I KNOW!
It's not a scam and it's not too good to be true – it's called renting Disney Vacation Club points or renting DVC points, and it's a fantastic way to save loads of money on your Disney vacation.
Want insider Disney tips from an expert?
Join 4,000 others in weekly guides to Disney's hidden secrets, gems, and money-saving tips!
Pssst – this printable Disney scavenger hunt is amazing
Since you're already looking up Disney guides, I just wanted to make sure you knew about this printable Disney World scavenger hunt created by a lifelong Orlando native and Disney World fan.
There are over 60 challenges with a full answer key and both Family and Grown Up versions and a bonus Disney Springs hunt for your non-park day!
What are Disney Vacation Club Points?
The Disney Vacation Club is a timeshare where DVC owners purchase contracts with a certain number of points per year, to be used to book DVC rooms at Walt Disney World, or to visit Disney resorts Vero Beach, Hilton Head, or Aulani in Hawaii.
The point-per-night "cost" for Disney Vacation Club rooms (basically the villas at Disney's Deluxe resorts) depends on the season and the day of the week and the property.
When a DVC owner wants to book, they use the yearly points they have, and they can also borrow from their next year's points if they want to take a particular extravagant vacation one year and not the next.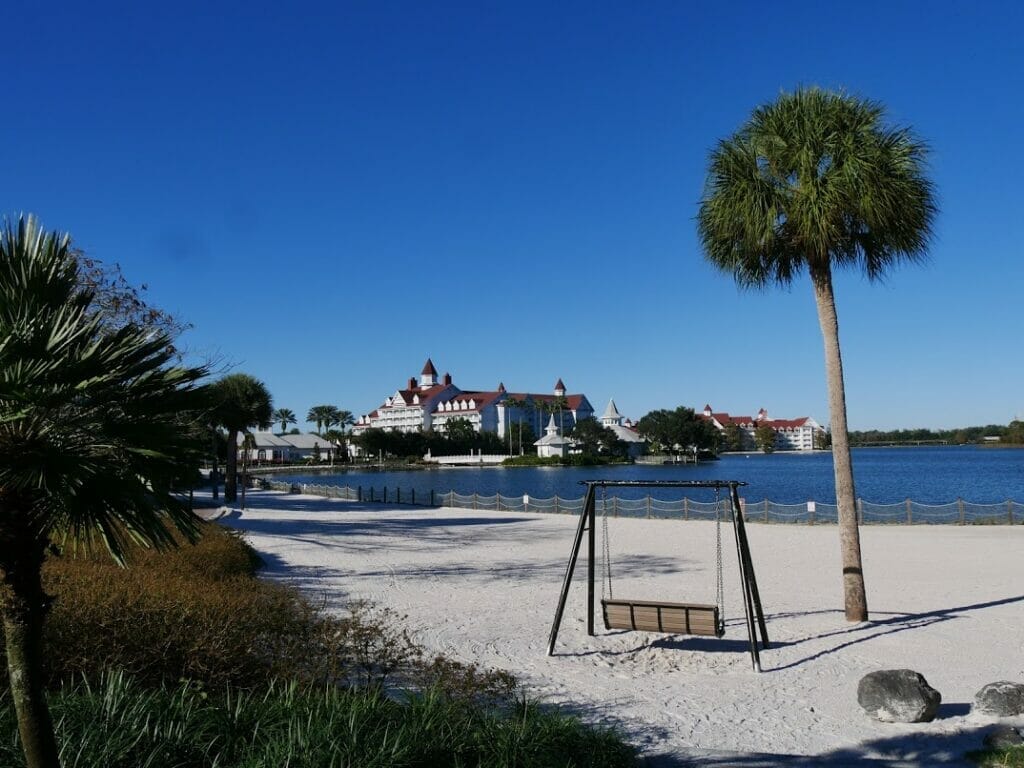 Should You Rent Disney Vacation Club Points?
Even if you're not a DVC owner, you can still rent other people's points to use when booking to stay at Disney Deluxe Resorts.
The first question that pops into a lot of people's minds is, "is it legal/allowed to rent DVC points?"
And the answer, straight from Disney themselves, is yes.
While they don't actively encourage their owners to rent out their points (say if they're not going to use all one year and want to make a bit of mony back), it is allowed.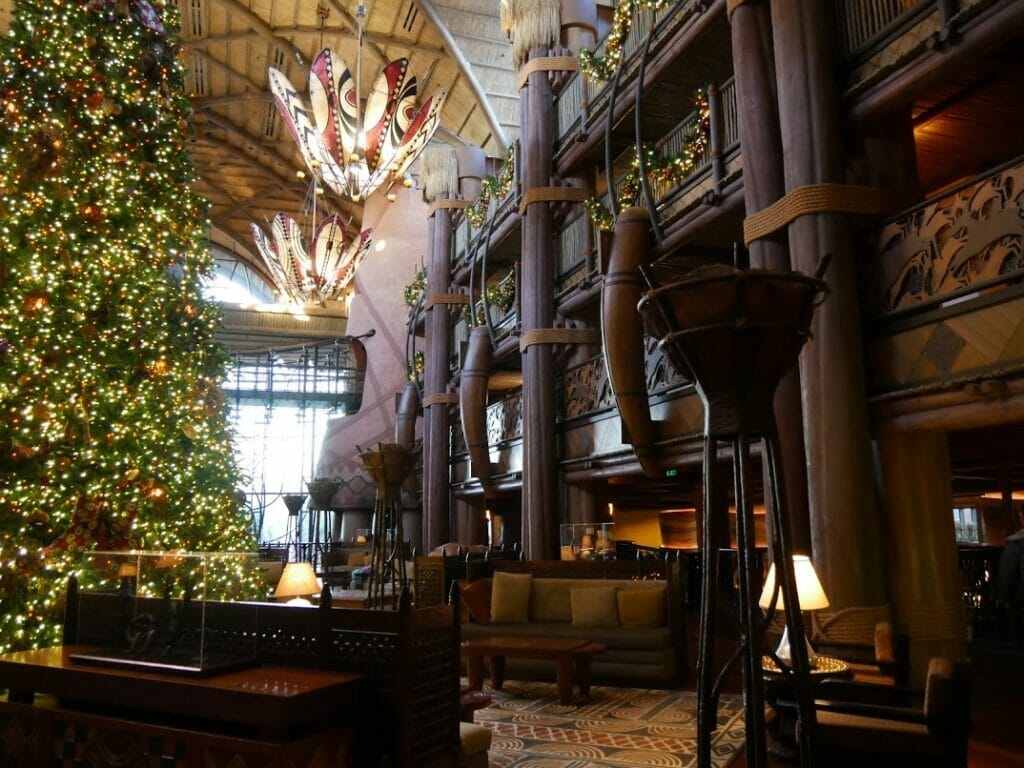 The more important question when it comes to deciding about renting DVC points is whether you should based on the kind of vacation you like to have and the way you like to plan your vacation.
You SHOULD rent DVC points if: you like to stay in Disney Deluxe resorts, you are able to plan your vacation almost a year in advance, and if you don't mind a bit of a risk when it comes to booking in exchange for greatly discounted prices (more on this later).
You shouldn't rent DVC points if: you need to plan your vacations last minute, you typically stay in Value resorts or off-property and prefer that for your budget, or you are very risk averse and aren't happy with any miniscule amount of risk (again, read more on that down below!)
You also shouldn't rent DVC points if you want daily, regular housekeeping in your room as this does not come with DVC rooms.
You do get housekeeping twice a week, but you won't get the standard hotel housekeeping that you might be used to if you haven't stayed on DVC points before.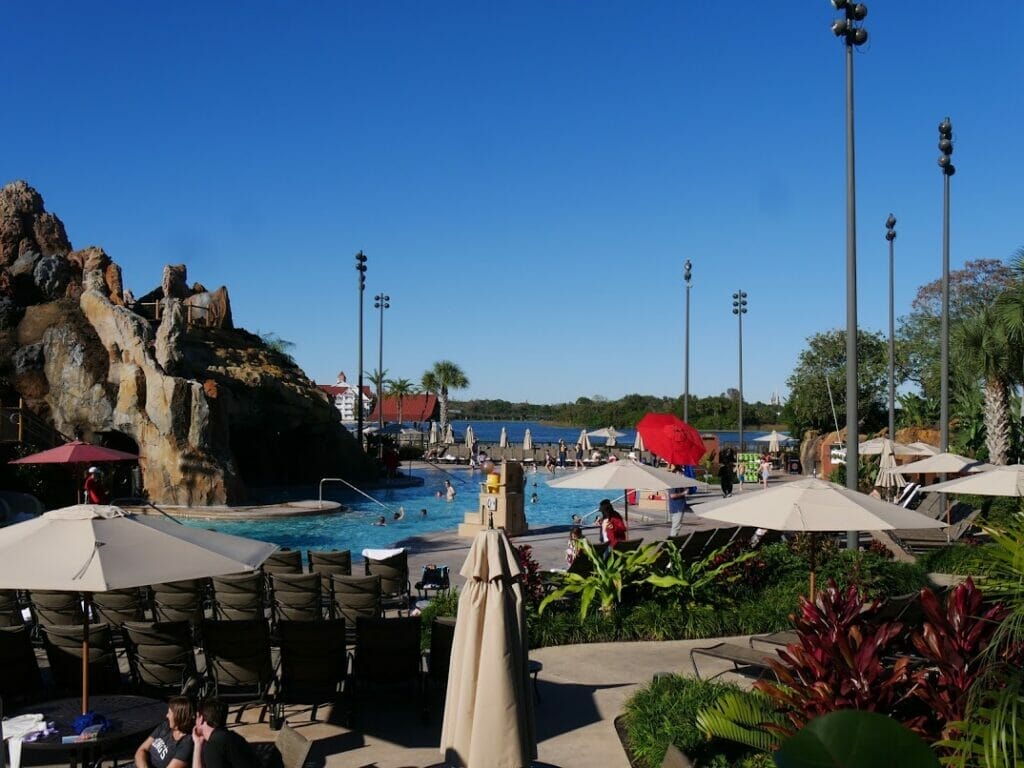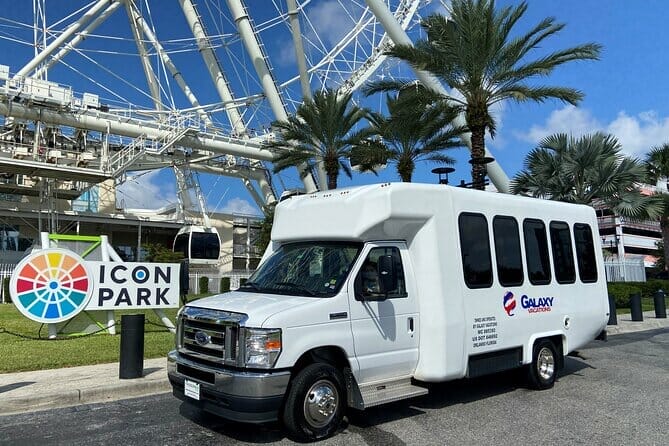 🚌Not renting a car in Orlando?
My favorite shuttle to get from the Orlando airport directly to Disney World is this one with a ⭐⭐⭐⭐⭐ rating.
Where to Rent Disney Vacation Club Points From
There are two main ways of renting DVC points, and that is from a broker and directly from an owner.
The two main brokers are David's DVC Rentals and the DVC Rental Store.
Both of these companies work as the middle man, so you rent through them and have some additional guarantees (at times) relating to your booking.
The other way is to rent directly from a DVC owner.
Perhaps your friend has Disney Vacation Club membership and is willing to let you rent their points, or you can find people renting points out directly on DVC forums and Facebook groups.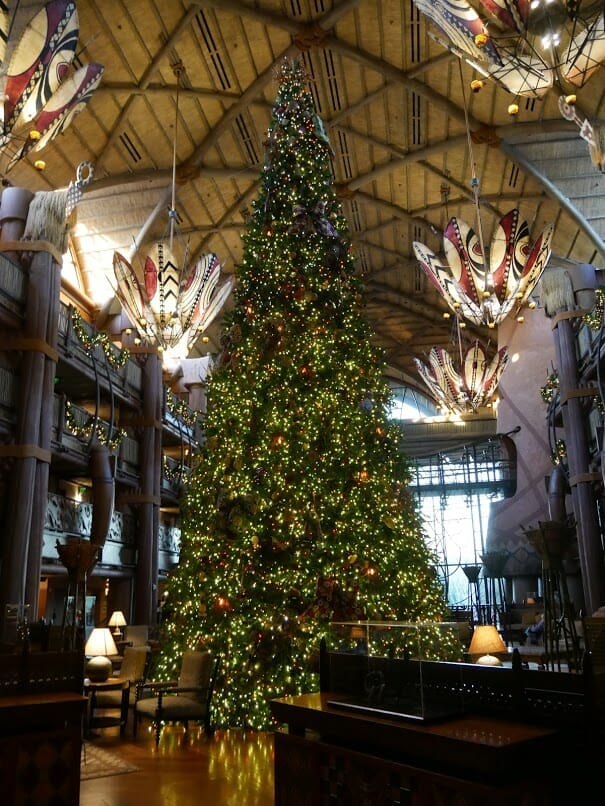 Renting privately will be cheaper because the broker won't be taking their cut on top of it, but it also comes with more risk.
There is no cancellation protection or ability to get your money back in any circumstance if you go privately and an owner ghosts you or cancels your reservation.
Let's just put it this way: I would always go with a DVC broker unless my absolute best friend in the world was a DVC owner and was renting her points to me and even then I'd want her to give me her bank account details or something for security purposes until I traveled.
But that's just me.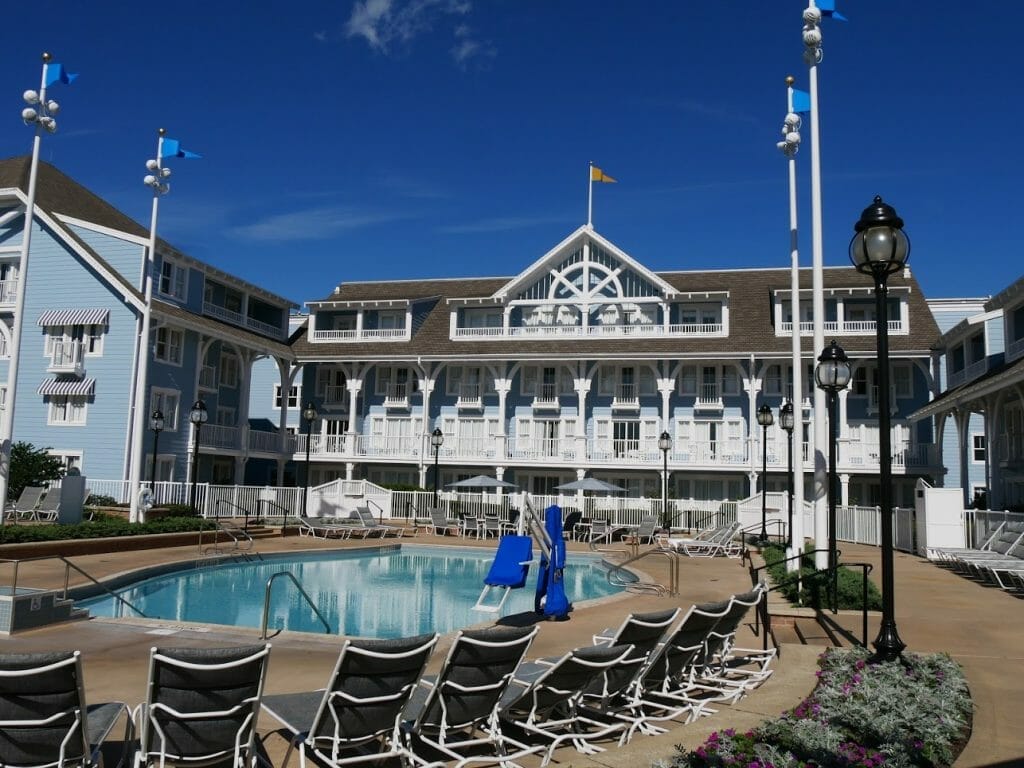 Cost to Rent DVC Points
Here's where the best part comes in: the cost of renting DVC points is almost always going to be a cheaper deal than you could find paying cash for that same room through Disney directly.
There are DVC rental calculators where you can see how much it would cost you for your trip, and as you can see here, you could get a studio room at somewhere like Animal Kingdom Lodge for as low as $384 for 3 nights in low season in January.
That's literally $128 per night.
For a Deluxe Resort.
SIGN ME UP.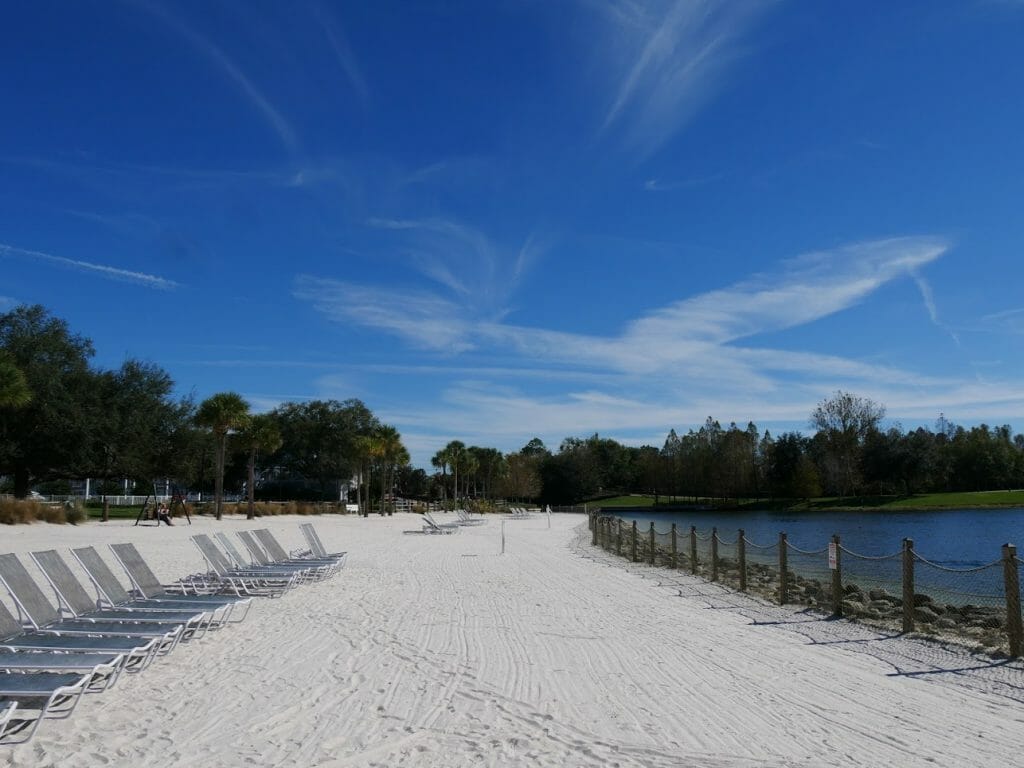 Points will cost you more if you book at the 11 month mark as opposed to the 7 month mark – this is because DVC owners have a particular resort that is their "home" resort," and they have access to bookings at this resort from the 11 month mark.
Everyone who doesn't have that resort as their home resort can try to make a booking from the 7 month mark.
In this way, owners can charge a premium for booking through them using their "home resort" advantage.
Points also cost more or less based on the resort you book at and the room type.
It's a no brainer that studios are less than 1 bedrooms which are less than 2 bedrooms, but you should also consider the actual resort you're staying at if you want to keep the cost down.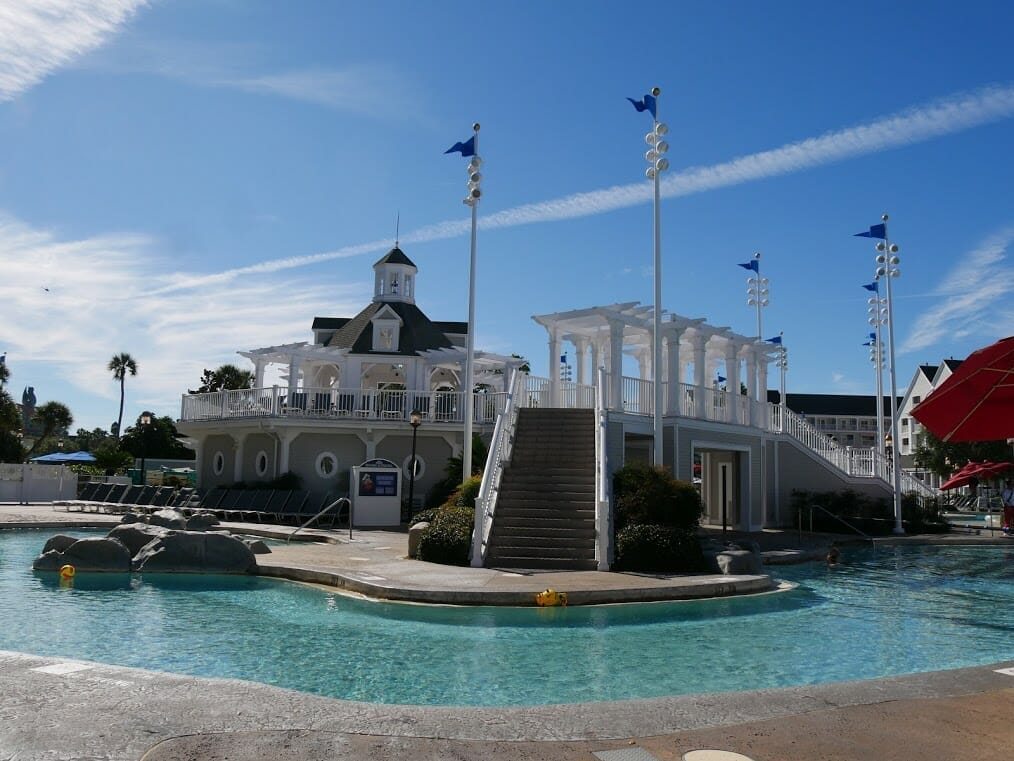 Some of the older DVC properties like Old Key West and Saratoga Springs are less expensive than newer ones like Copper Creek Villas at Wilderness Lodge (check out my review of the Copper Creek One Bedroom Villa).
Some resorts, like the Polynesian and Grand Floridian, will always cost more than resorts like Animal Kingdom Lodge as well, due to their legendary status, popular demand, and monorail service to the Magic Kingdom.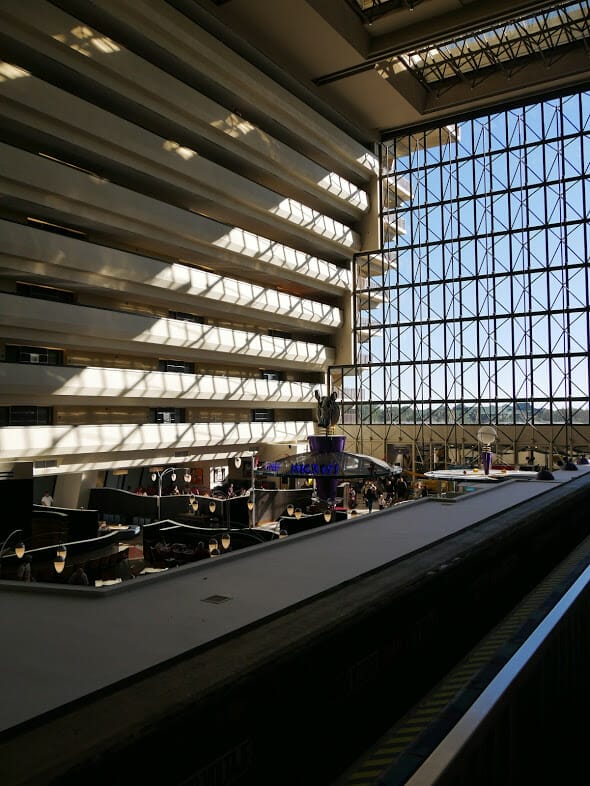 How to Rent Disney Vacation Club Points
If you rent privately, you will need to essentially have that person make your booking for you (as the owner always has to make the booking, even if it has your name on it), and then you would need to arrange to pay them however you have agreed.
Again, you have less protection here and popular advice is to pay with credit card so you have the ability to fight the charge with the company if something does go wrong.
If you choose to use either David's DVC Rentals or the DVC Rental Store, you're going to want to click here for David's or here for DVC Rental.
The first thing you have to do is submit an availability request.
DVC Rental Store is better in this instance because they don't charge a deposit to search for you, but David's is about $1 per point cheaper than the DVC Rental Store so it all comes down to your comfort level with booking.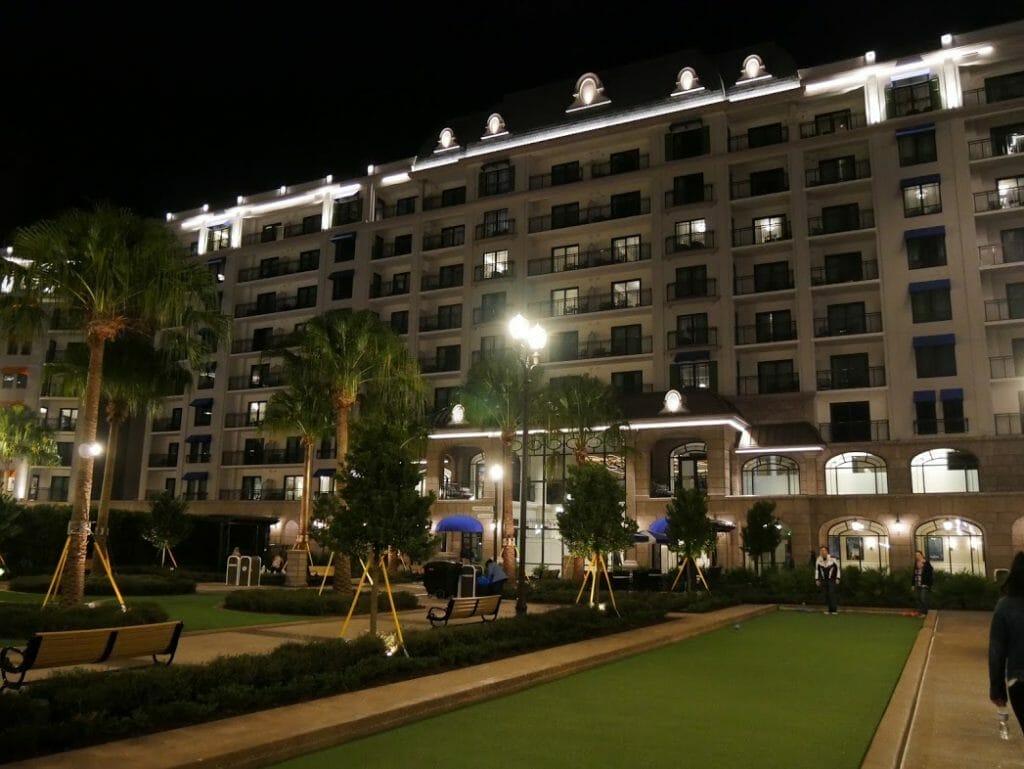 Once you submit your request and your top resorts for your booking days, the company will then search their database of owners who have points to rent out.
If they find you a match, they'll let you know and you then go on to pay your deposit or the full amount (depending on the company) and you take care of any booking changes through the broker.
If they don't have availability for you, they can keep searching other resorts or suggest alternate dates for you to travel.
Then, when you go to check-in, you'll check-in as normal under your own name and wallah – you're at Disney!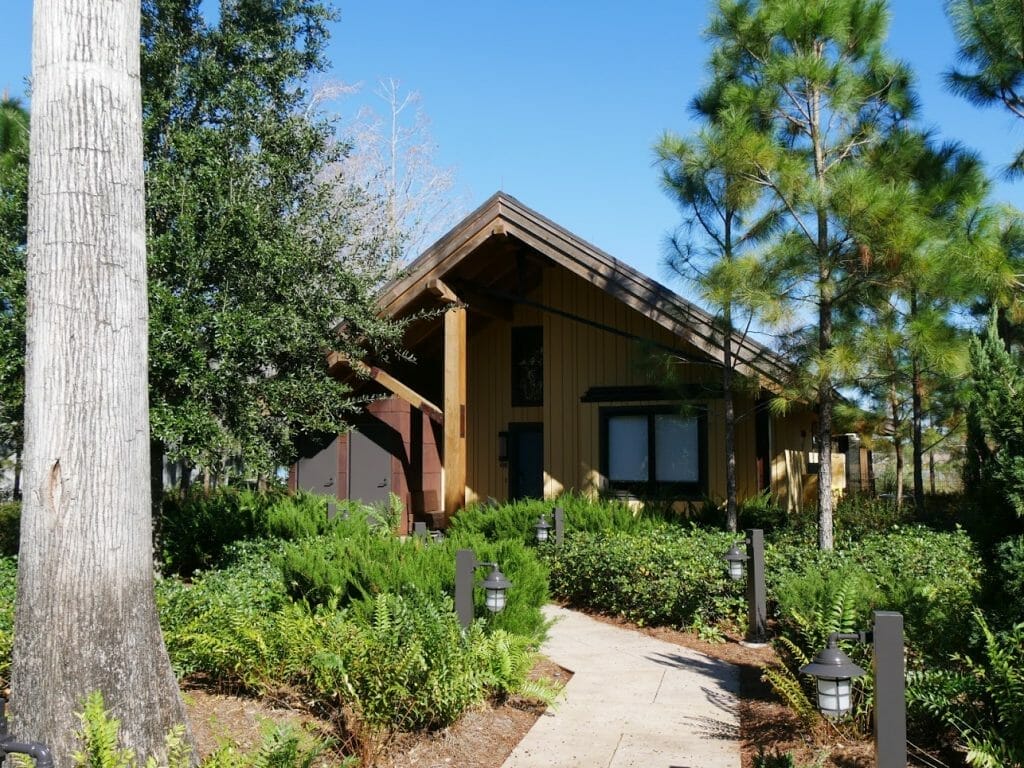 Housekeeping when Renting DVC Points
When renting Disney Vacation Club points, you won't get housekeeping as standard.
Instead, if you're staying for 8 days or less, you'll get a "tidy and trash" clean out on the 4th day.
If you're staying longer than that, you'll get a "tidy and trash" clean on the 4th day and a full clean on the 7th day.
You would have to pay extra for housekeeping on other days, but this can be ordered through the front desk.
You can also ask for replenishments of individual things like toiletries, though this also comes at a cost depending on what it is you need.
Ultimately, this is meant to be a "home away from home" experience, not a hotel experience, so as long as you're happy to pick up after yourselves just like you would at home, renting DVC points is a great option.
Dining Plan when Renting DVC Points
You can have the Dining Plan added to your booking just like you can for regular hotel bookings, but keep in mind it needs to be the same for every person booked into the room.
Also discounts like "free dining" are attached to Disney hotel discounts or discounts where you are paying cash directly to Disney, not for renting DVC points, so if you're used to planning your vacation around that, it won't apply here.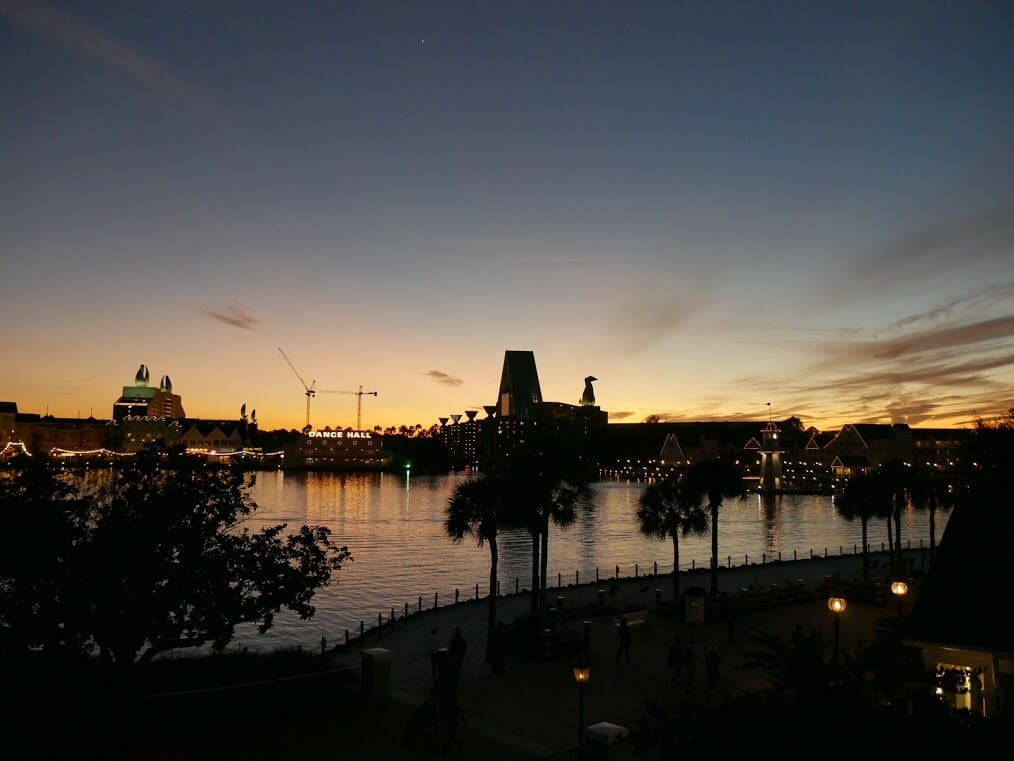 Magical Express, Magicbands, and Fastpass + when Renting DVC Points
Those renting DVC points can use the Magical Express just like everyone else, and you will get Magicbands and have access to your Fastpass + bookings 60 days ahead of time like everyone else staying on property.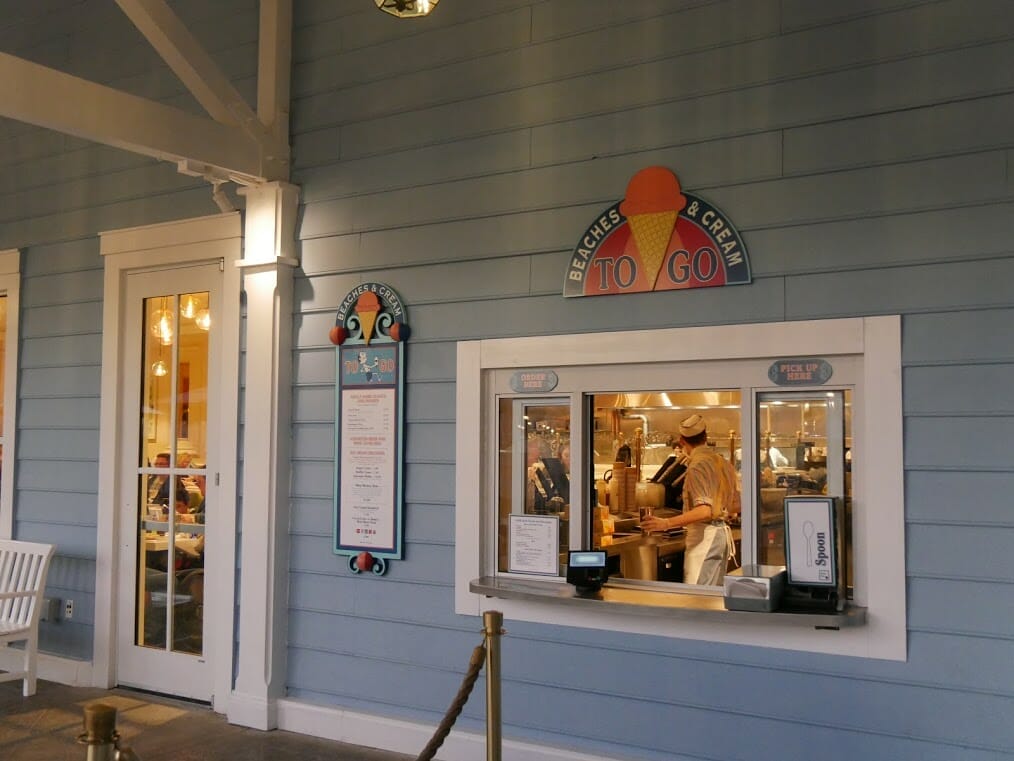 Availability when Renting DVC Points
One major thing to keep in mind when renting Disney Vacation Club points is the availability of DVC points.
I cannot stress enough how you need to plan in advance if you want to take advantage of these savings.
In June of 2018, I submitted a request for 2 nights at 4 different DVC resorts for December, including ones like Old Key West and Saratoga Springs that often have availability.
And guess what?
Nothing available!
If you've got your heart set on a resort, like a popular time of year at the Beach Club, you need to be booking at the 11th month mark to give yourself the best chance at getting it.
If you're more flexible, perhaps you can wait until the 7th month mark when it opens up for everyone, but after that it becomes harder and harder.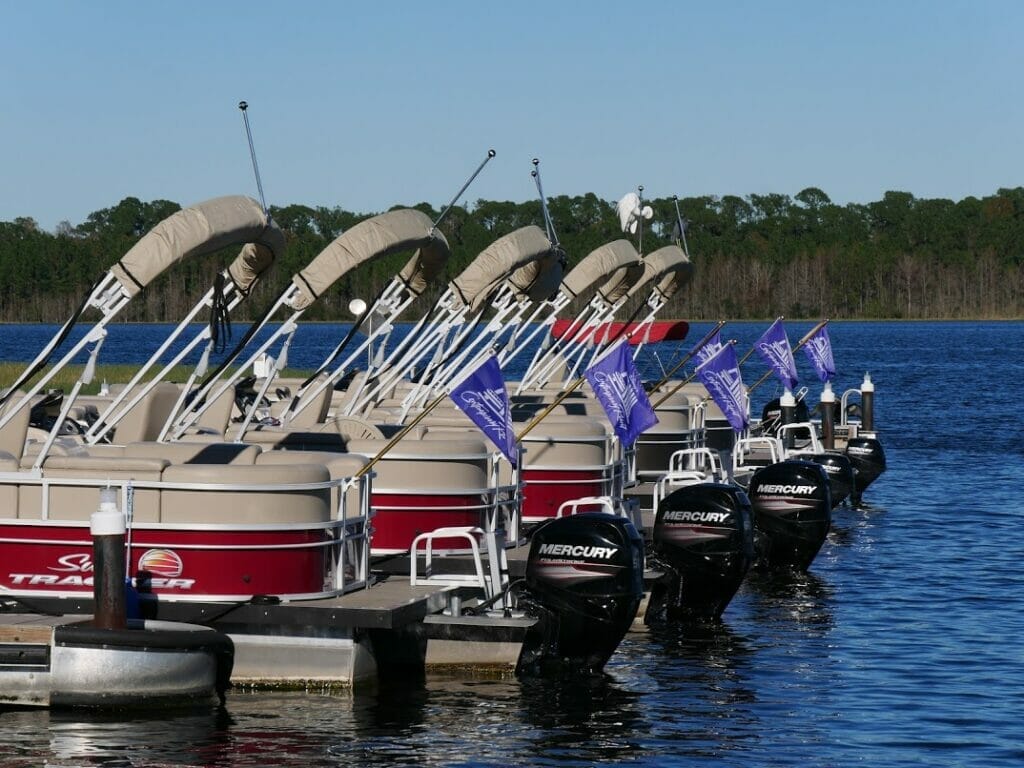 What Can Go Wrong when Renting DVC Points?
Renting DVC points is an amazing way to get the most out of your Disney vacation, but there are 2 ways in which things can go wrong.
Firstly, if you rent through a private individual or a broker who doesn't offer a refund policy if the owner cancels the reservation, you could have your reservation cancelled on you and no recourse to the money you paid up front (which would be the full price if booking privately or a significant deposit if booking through a broker depending on when the reservation is cancelled).
Research shows this doesn't happen too frequently.
It doesn't make much sense for the owner to do that anyway as they would lose those points.
It is often a case of an owner not being able to afford their yearly dues and then Disney not letting them take anymore reservations rather than a mean-spirited owner cancelling on you, but you will essentially not be 100% able to relax until check-in.
For some people, the tiny chance of an owner ditching your reservation is worth taking.
For others, especially for a particularly busy time of year or special event, it's better to just book direct.
The second frustrating part about renting DVC points is that you can't actually talk to the DVC booking people yourself – everything needs to go through the owner, including your Dining Plan info, Magical Express information, any changes to the reservation in terms of family members or room requests, etc.
The best way to combat any issues with this is just to do your due diligence and make sure you have copies of what has been requested and booked for you.
Is Renting DVC Points Worth It Overall?
DVC brokers wouldn't be successful and thriving companies without it being worth it to many people to rent DVC points.
For the average Disney guest who wants to stay Deluxe, it makes a lot of sense and is absolute worth it to save some money and stay in some of Disney's awesome resorts.
Disney vacations are expensive, and if you can find a way to minimize that cost to you through a legitimate means, I say go for it!
Renting DVC points is also a fantastic choice for a Disney honeymoon or an adults-only trip to Disney World.
There's a tiny chance something could go wrong, but you can minimize the risk by going through a DVC broker or renting from someone that you know really well.
Use a credit card to pay your payments, and make sure you're getting copies of everything booked for you and when so you know that the package is exactly how you want it before you arrive.
Do you have any tips on renting DVC points or question about how to rent Disney Vacation Club points?
Let me know in the comments!
Hey! Want more of our expert Disney guides? Check these out!
Get the All-American Travel Secrets!
Don't miss out on America's hidden gems!