Looking for the best Disney World resorts?
This is the ultimate list of Disney World resorts, ranked from worst to best.
If you're looking for Disney World resorts in certain budget categories, go ahead and check out our guide to the best Disney value resorts, the best Disney moderate resorts, and the best Disney Deluxe resorts.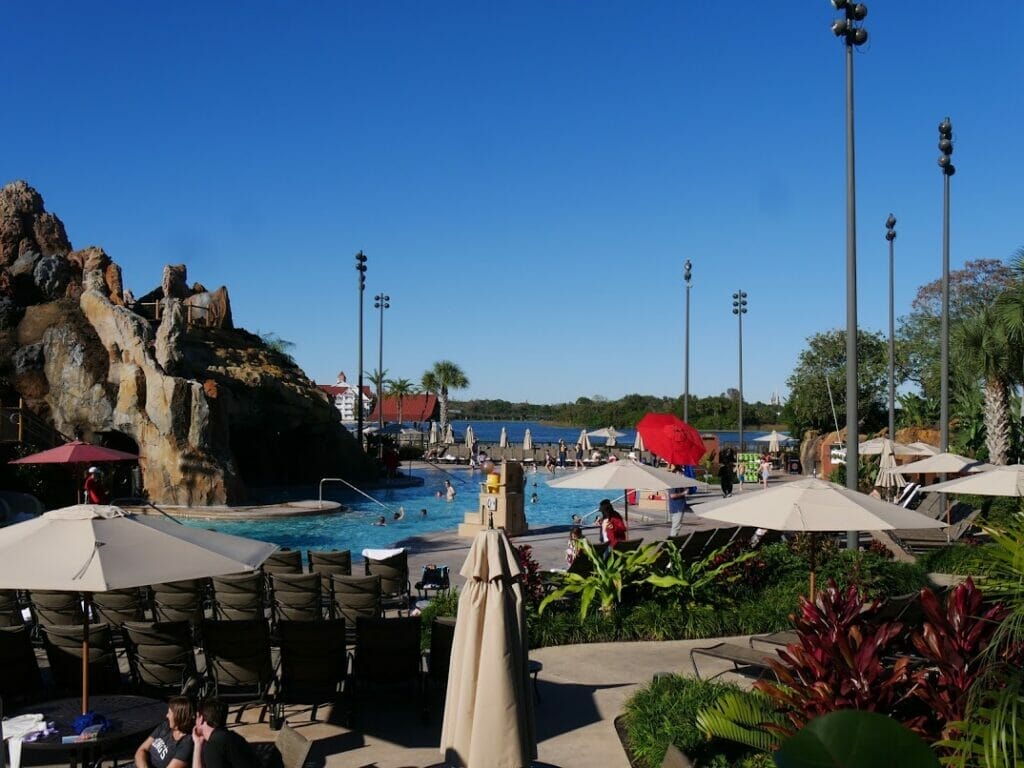 If you want the breakdown by age or occasion, check out the best Disney resorts for toddlers, the best Disney resorts for kids, or the best Disney resorts for couples.
But this list takes everything into account, and you can be sure that this is the list of the best Disney resorts no matter who you are or your budget.
All 21 main Disney resorts are included, though Fort Wilderness camping is not (but the cabins are) as this list supposes that you want to spend the night under a roof!
Enjoy this guide to the best Disney hotels!
Want insider Disney tips from an expert?
Join 4,000 others in weekly guides to Disney's hidden secrets, gems, and money-saving tips!
Pssst – this printable Disney scavenger hunt is amazing
Since you're already looking up Disney guides, I just wanted to make sure you knew about this printable Disney World scavenger hunt created by a lifelong Orlando native and Disney World fan.
There are over 60 challenges with a full answer key and both Family and Grown Up versions and a bonus Disney Springs hunt for your non-park day!
21. All-Star Sports
Last on our list is All-Star Sports, but not because it's done too much wrong, but because the competition is fierce!
Guests who stay here will find clean rooms, fun Disney sports theming, free buses to and from the parks and Disney Springs, and a food court that has plenty for your breakfast or dinner if you don't want to eat in the parks.
The problem is that there are two other All-Star resorts that often appeal to people more, as this one is great for sports fan, but can be a turn-off if you're not sporty.
Like all value resorts, the rooms open to the outside with indoor hallways, and there is no special transportation to the parks or Disney Springs besides the buses.
20. All-Star Music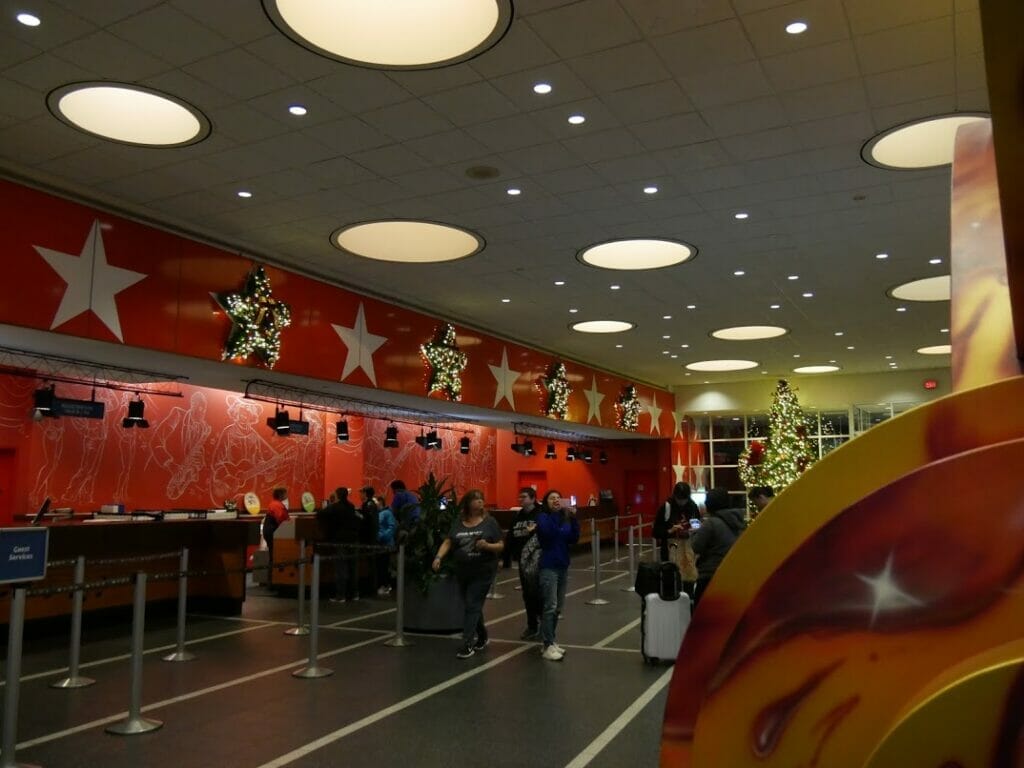 Another one of the All-Star resorts, All-Star Music is fantastic if you're on a budget, but it's not usually making most people's "must-do" Disney list.
The theming is around Disney musicals and fun statues like Disney characters playing instruments.
All-Star Music also has its own food court and resort activities and pool.
There are both standard rooms and family suites (with two bathrooms and sleeping up to 6).
The downside is that people find it to be one of the darkest of the All-Star Resorts, and it does also lack any easy transportation to the parks besides the buses.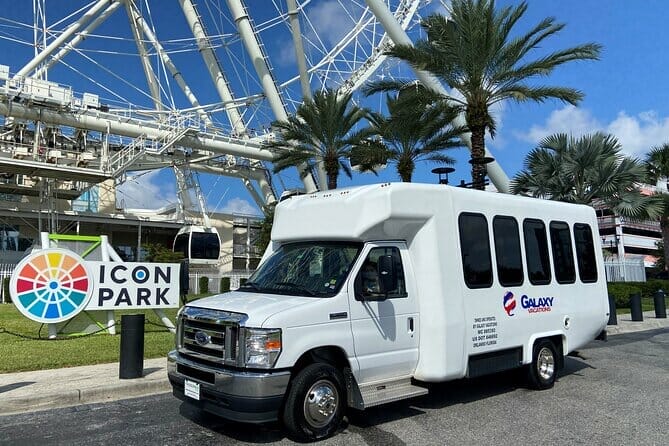 🚌Not renting a car in Orlando?
My favorite shuttle to get from the Orlando airport directly to Disney World is this one with a ⭐⭐⭐⭐⭐ rating.
19. All-Star Movies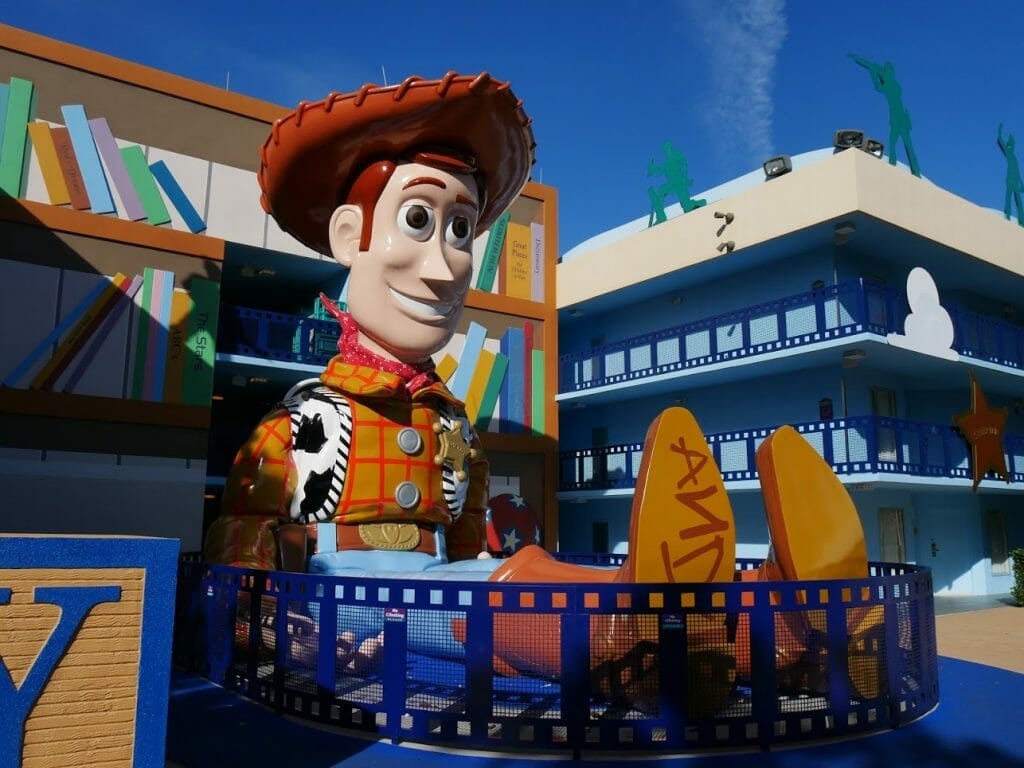 The best of the All-Star resorts, All-Star Movies features adorable theming such as 101 Dalmatians and Mighty Ducks, and if you want in-your-face Disney theming, this is the place for you.
It's still a value resort, but the rooms are clean and well-designed and bright, the Fantasia pool is wonderful, and the dedicated resort activities like pool parties and crafts will keep the kids busy.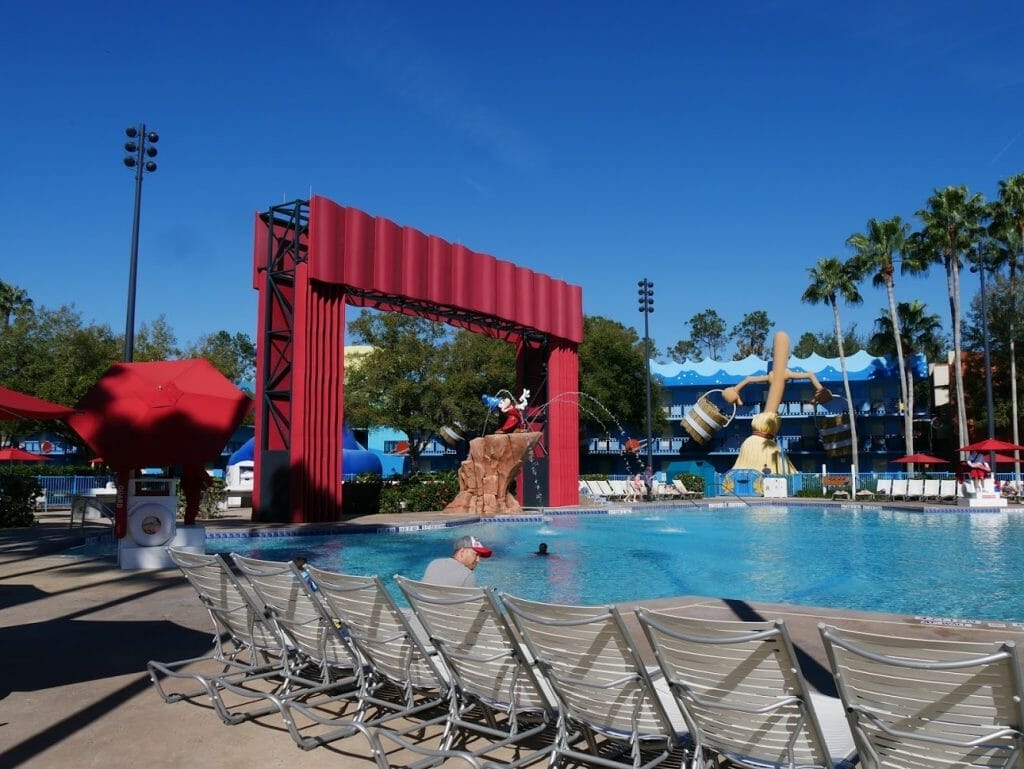 This is typically the most expensive of the All-Star resorts because the theming is the most desirable for many people, but is usually cheaper than the two remaining value resorts.
18. Pop Century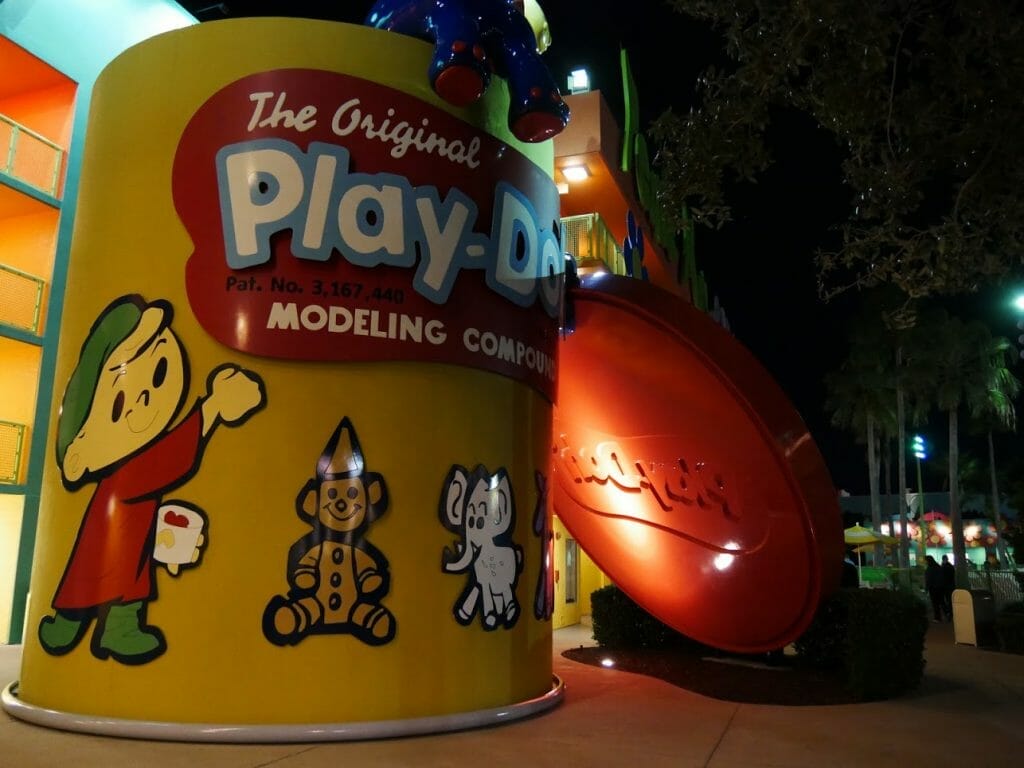 The fun and funky Pop Century Resort is fun for all, but particularly for couples on a budget.
Each area takes you through the decades, with giant YoYos, floppy discs, peace signs and so much more.
Not only that, but you have a fantastic food court, as well as a bonus that the All-Star resorts don't have: access to the Skyliner, which will take you to the main hub and then on to Epcot or Hollywood Studios.
The joy of not having to step onto a bus or in a car to get to the theme parks is undeniable!
You've also got the lake to walk around if you need some exercise in the mornings.
Rooms at Pop are all standard rooms with no family suites, but they are sleek with a Murphy bed and a lot more space than you would expect from a value resort.
17. Art of Animation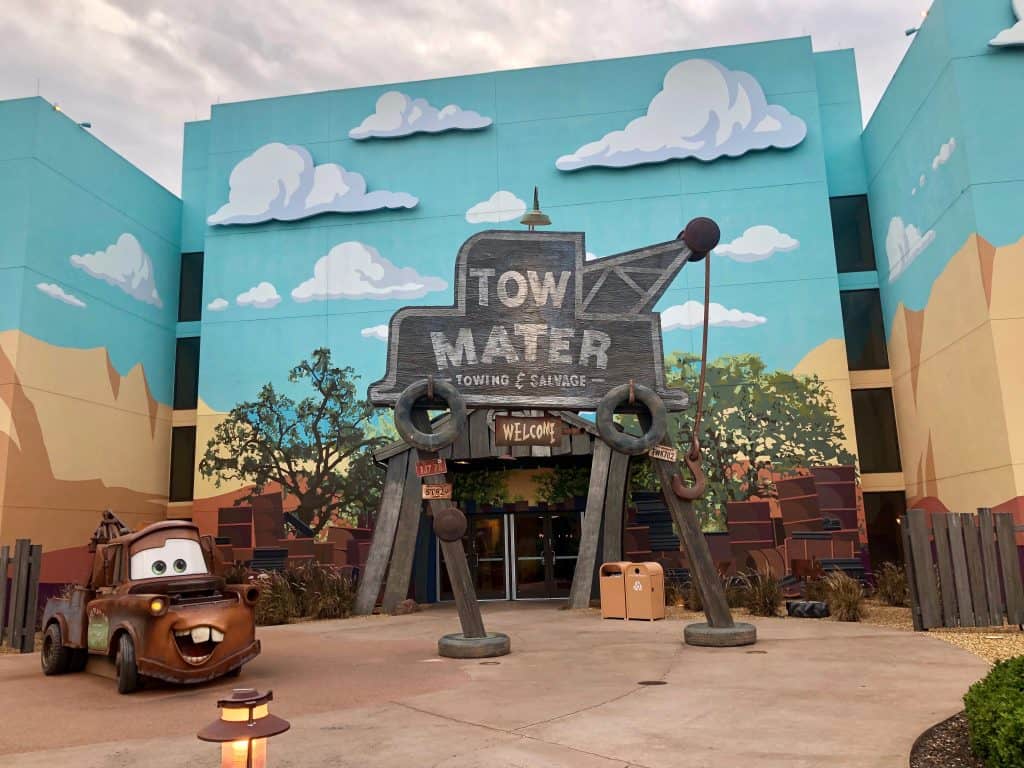 While the Art of Animation and Pop are right across the lake from each other, Art of Animation ranks higher because its food court is the best of all Disney value resorts with really interesting and unique dining options, and the theming is not just fun, but also Disney themed.
There are four different sections, Finding Nemo, Cars, Little Mermaid, and Lion King.
Each has larger than life theming, including the opportunity to put yourself in the middle of classic Disney scenes or feel like you're right in the heart of Radiator Springs.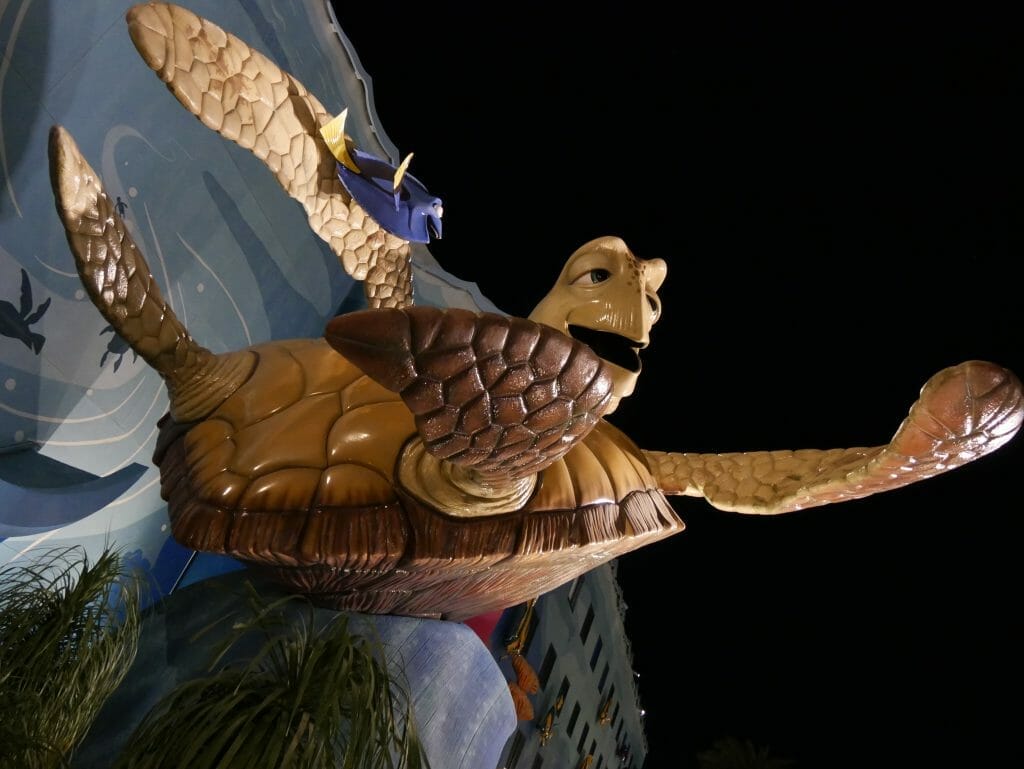 The Big Blue Pool is also an awesome main pool because you can hear Nemo and friends under the water as you're swimming, and the lobby is absolutely stunning with a gorgeous animation theme.
The only standard rooms that sleep 4 are the Little Mermaid rooms, while the other 3 sections hold family suites that hold up to 6 people each with a separate bedroom, kitchenette and Murphy bed.
You've also got the same access to Disney's Skyliner, which takes you to Epcot and Hollywood Studios easily.
16. Caribbean Beach
The closer we get to the best Disney resorts, the harder it is to distinguish between them because they're all fantastic.
Many people rank Caribbean Beach highly because of its access to the Skyliner (it's the main hub), which allows for lightning fast transportation to Epcot and Hollywood Studios.
The lobby and main check-in area is also gorgeous, and the grounds are fun to relax on as there is no shortage of beaches to put your toes in.
However, the rooms haven't been updated in quite awhile, and these are currently the most rundown of the rooms of the Moderate resorts.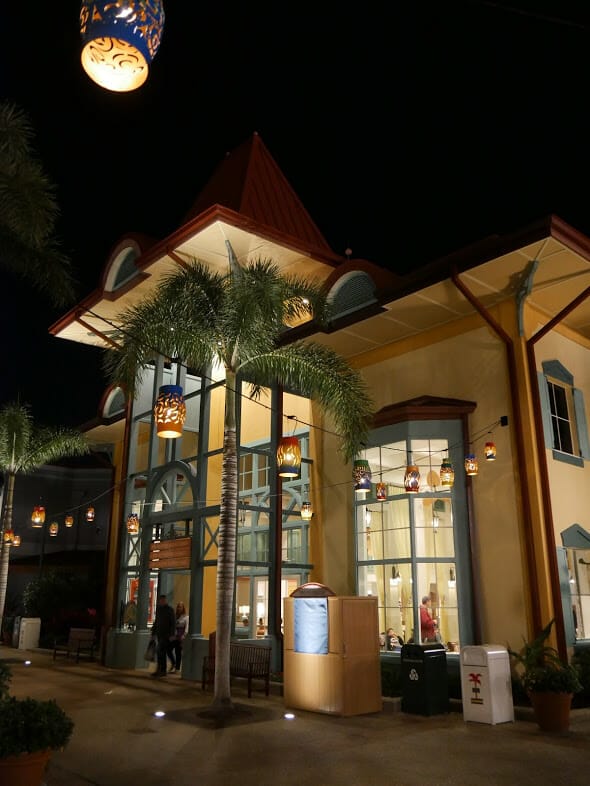 That doesn't mean that they are dirty or broken, but they are definitely showing their age and you can just tell by the paint choices and furniture scuffs that they've been well-loved rooms.
Port Orleans French Quarter, a New Orleans themed resort, is a sister resorts to Port Orleans Riverside, but it ranks lower on the list as it doesn't have the same breadth of amenities as Port Orleans Riverside.
And there's good reason for that: it's the smallest Disney resort!
Some people love this, easily able to navigate the resort within just a minute or two rather than walking 10+ minutes across the resort like you'll find at some Values and Moderates.
But this means that it doesn't have a sit-down restaurant.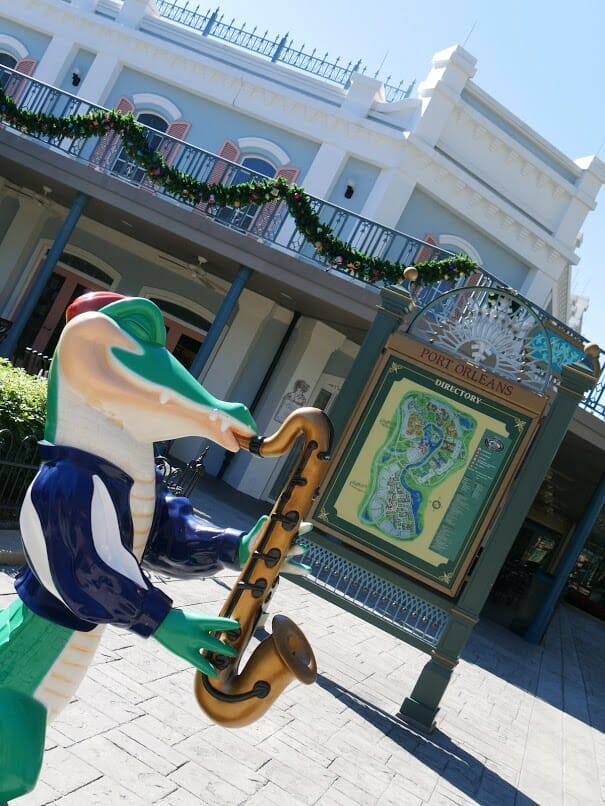 That being said, the pool is really fun with jazz theming, you can't miss getting a beignet from the quick service station, and you have easy access to Disney Springs via boat!
14. Coronado Springs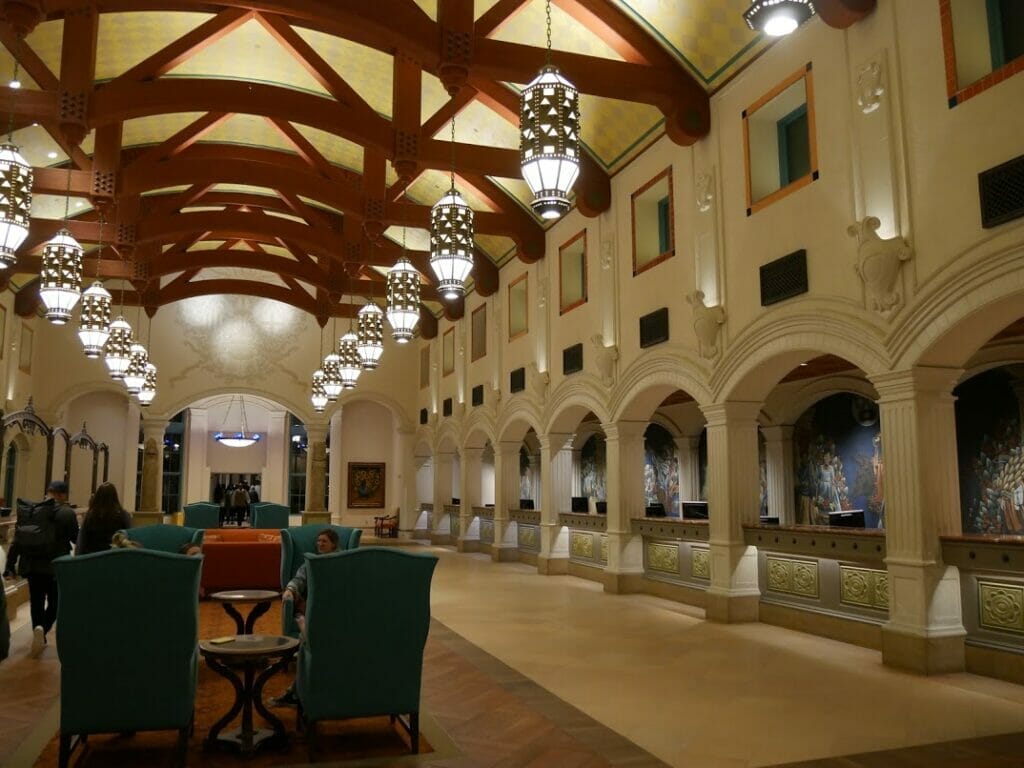 Coronado Springs, themed like the American Southwest and with a specific hispanic flair is a stunning Disney resort that doesn't always get the amount of love that it should.
Not only do you have multiple options here, now, either staying at the main resort or in the Gran Destino Tower, which has gorgeous views and Deluxe-level rooms, but the theming is on point with a Mayan temple pool and really fun architecture in the lobby.
It does have a sit-down restaurant, the Maya Grill, as well a great quick service area.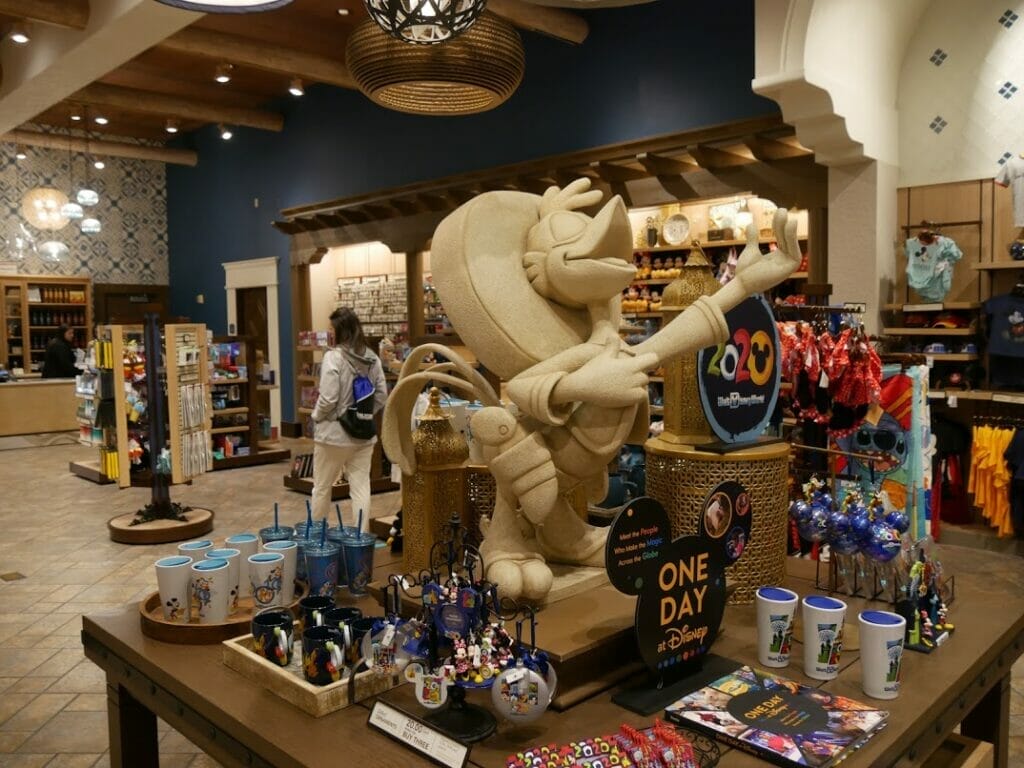 The downside for some people is that it is often used as a conference resort, which means you'll get a mix of Disney families and business people walking around.
For some people, this takes them out of the atmosphere, and is why it is not ranked higher, but you might not even notice (or it might not be conference season when you visit) and it's not a reason to skip this resort completely if the theming sounds fun to you.
Coronado Springs doesn't have special transportation to anywhere on property besides the buses, and it is pretty spread out so you might find it easier to take the buses around the resort rather than walking from your room to the lobby.
13. Port Orleans Riverside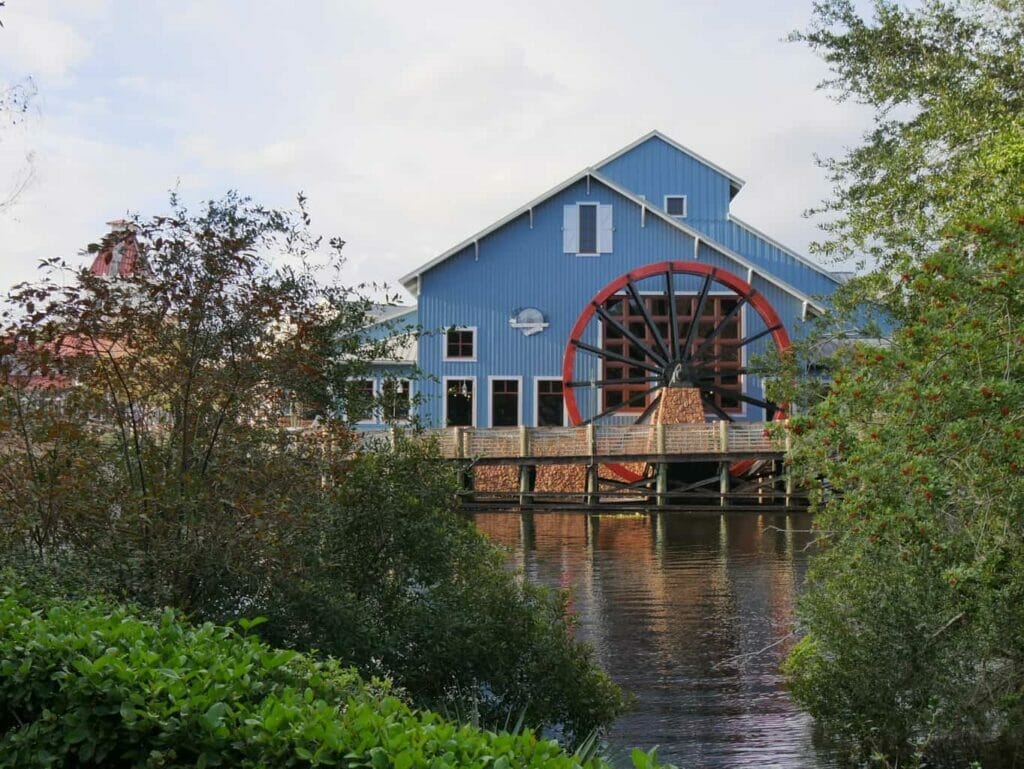 One of the most peaceful and relaxing resorts on Disney property, Port Orleans Riverside is a Moderate resort that has two main sections: the Mansions, and Alligator Bayou.
This is a resort themed after the American South, and the Mansion section take their architectural cues from Louisiana Mansions, while the Alligator Bayou section is more rugged and rustic and takes its cues from the, well, bayou!
The food court is spacious and fun to sit in with the water wheel, and the sit-down restaurant, Boatwright's Dining Hall, serves up awesome cajun food.
You've also got fun on-site activities like pedalos that you can pedal around property, as well as the more traditional resort offerings like crafts and pool parties.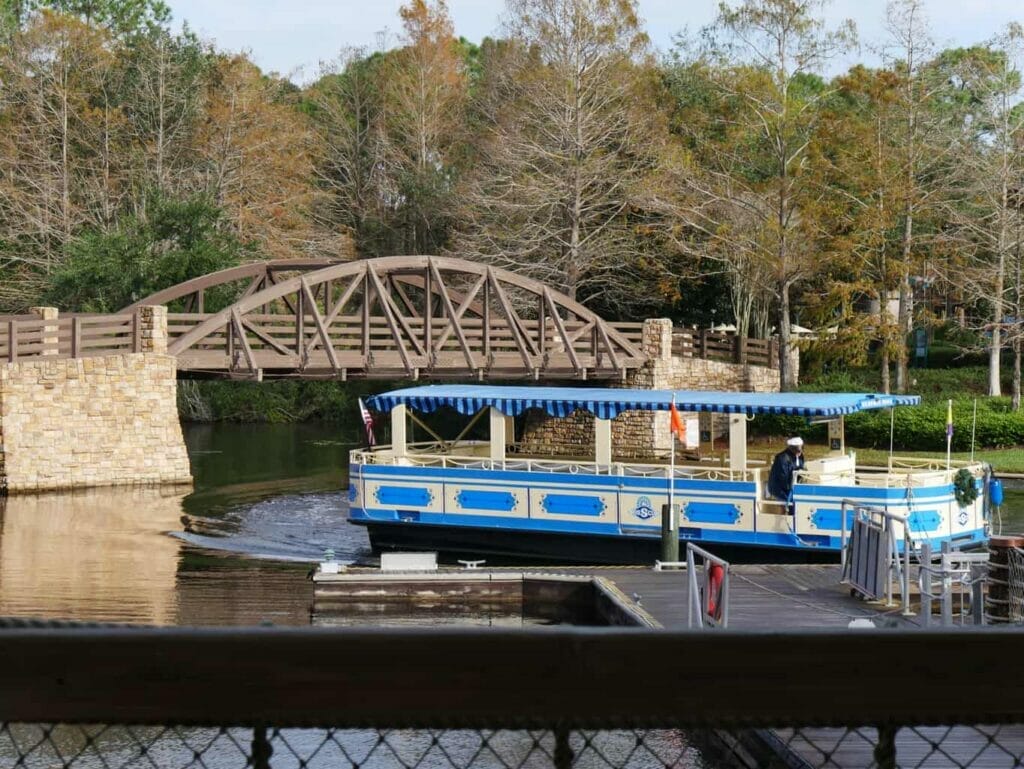 Just like Port Orleans French Quarter, you've also got a 20 minute boat ride to Disney Springs, which is a really fun way to arrive in style!
12. Fort Wilderness Cabins
Fort Wilderness Cabins are a fun way to stay at Disney World, as they do allow you to sleep in an actual room (I did say there would be no camping in this guide!) but you feel so blissfully removed from the Disney hustle and bustle when you're in your cabin.
The layout is also much more amenable to families than some hotel rooms, as there is a room with bunk beds, as well as a separate room that can be closed off from the main room if you want to put the kids to bed and stay up watching TV.
There are also kitchenette facilities if you want to save money at Disney by cooking.
When you're not at the parks, Fort Wilderness always has tons of activities, including evening movies under the stars and making S'mores with Disney characters.
The one downside is the transportation.
To get to the parks without a car, you need to take a bus from your "loop" to the main Fort Wilderness bus station, and then hop on a bus to the park you want when it comes.
For this reason, the Fort Wilderness Cabins are great for people who have their own cars.
11. Saratoga Springs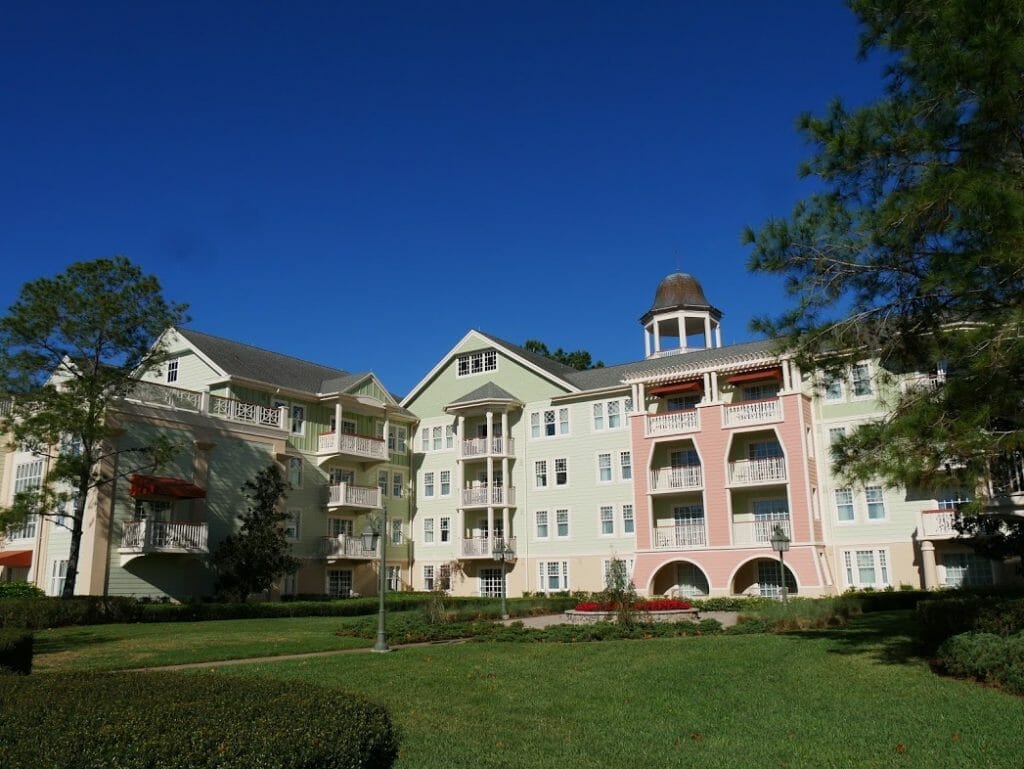 Themed like the upstate New York area of the same name, Saratoga Springs is actually known as a DVC (Disney Vacation Club) resort, but you can still book to stay there from the Disney website so it's open to everyone.
Make sure to check out this guide to renting DVC points if you want to stay there on a budget!
Saratoga Springs is walking distance to Disney Springs, and has beautiful golf courses and a popular spa, so you don't even have to go to a park to have fun.
The rooms are villa-style, so each will have a full kitchen, and they are laid out in apartment style separate buildings, not resort-style.
If you want somewhere to unwind, this is definitely a great resort to choose.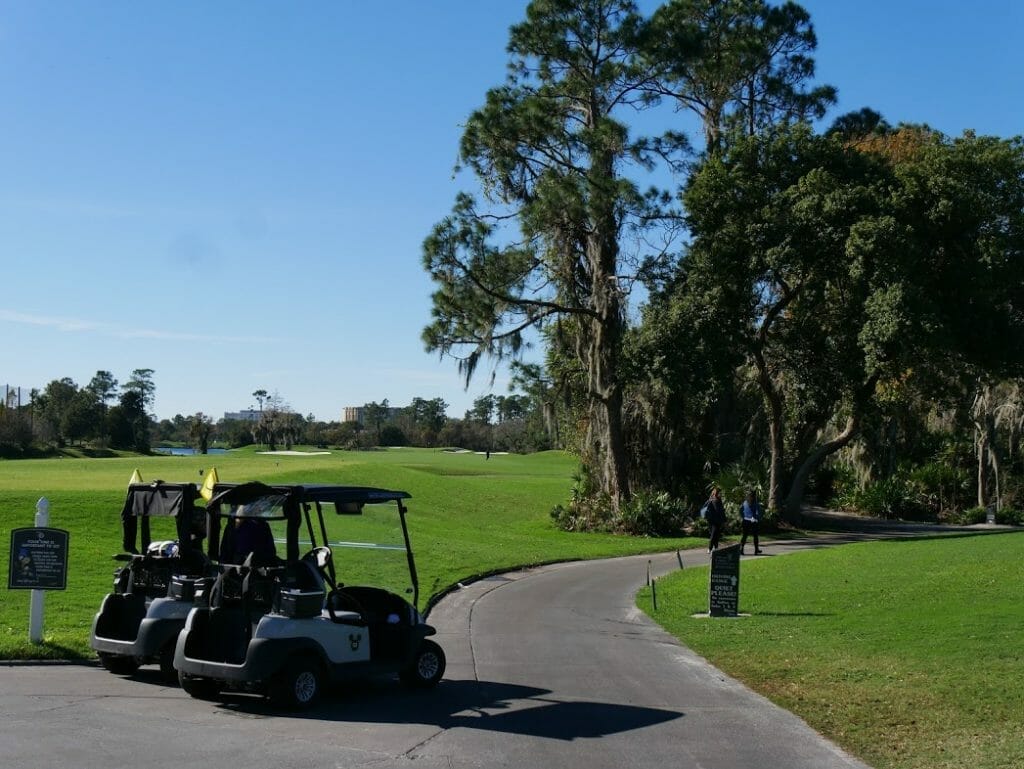 Some people don't like the apartment-style layout, but it's not a dealbreaker if you want the more spacious rooms and ability to be at Disney Springs in literally just a minute or so walk depending on which room you get put in.
10. Old Key West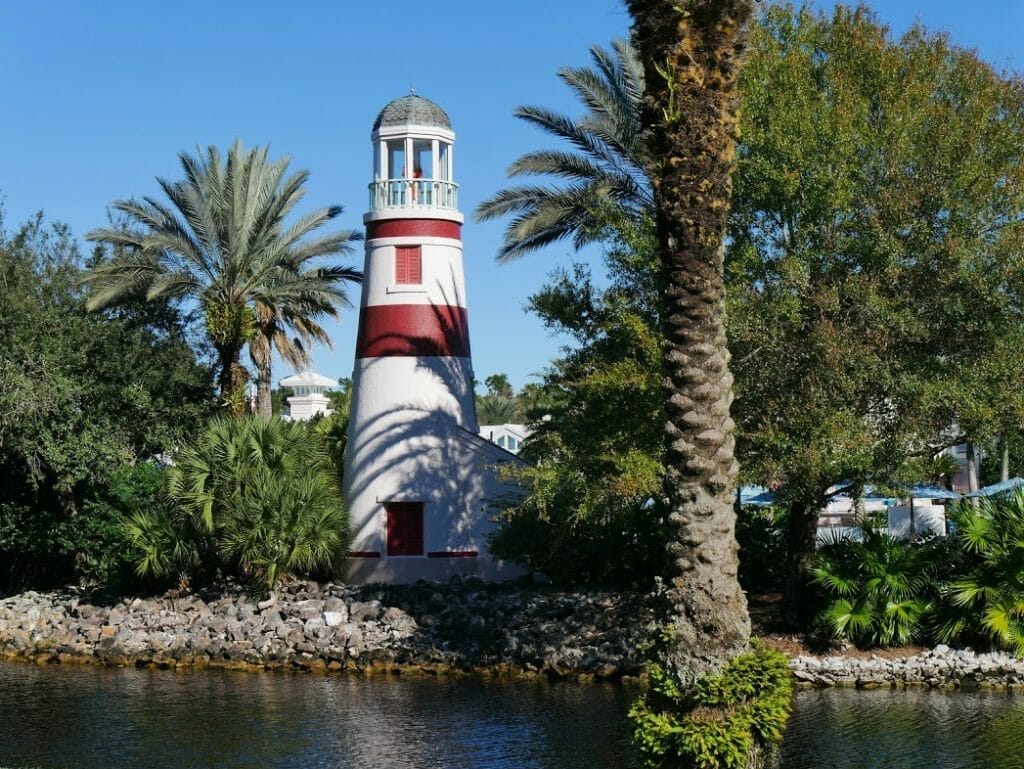 The only other dedicated DVC resort, Old Key West ranks just a little bit higher than Saratoga Springs as the theming is a bit better here (if you haven't guessed the theme by the resort name, it's Key West!).
The pool is great for kids (one of the best Disney pools!) and has an awesome sandcastle theming, and the pastel colors bringing in that Florida Keys feel will make you feel bright and cheery even when you were out late at fireworks the night before.
The rooms here are also the villas, so all have kitchens, and you'll get more space in these than in many Deluxe rooms within the resorts.
The layout is apartment style, like Saratoga Springs, though there is a main lobby area.
Head to Disney Springs via the boat from Old Key West, or take the bus to the parks.
9. Animal Kingdom Lodge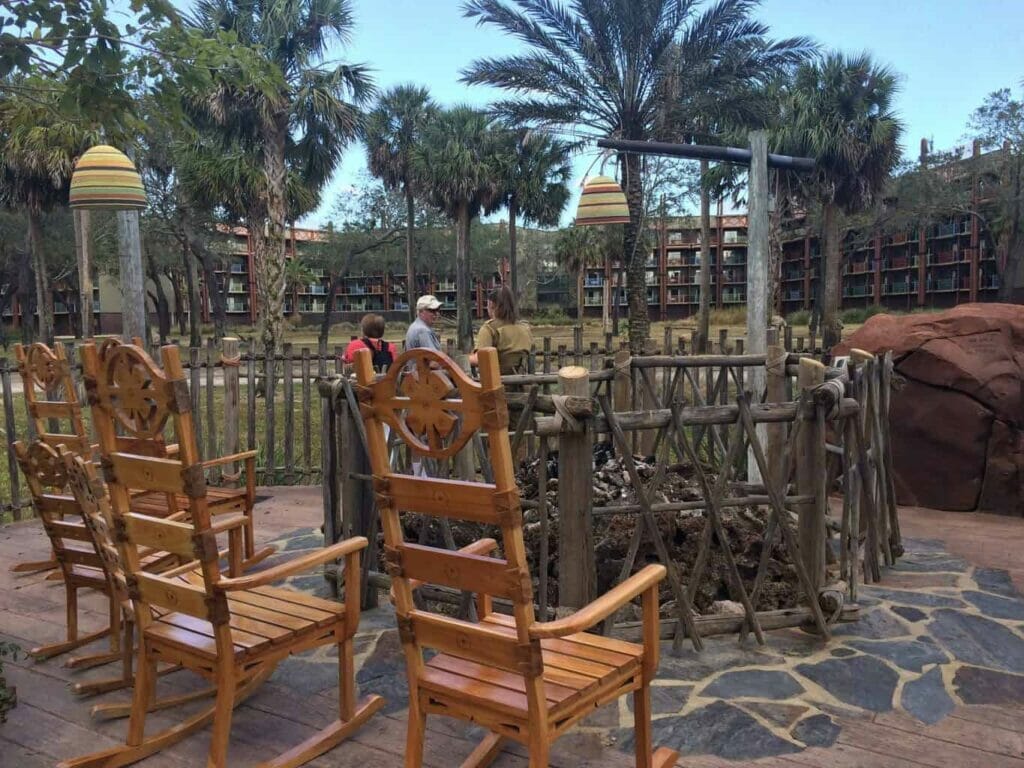 If you pay attention to Disney resort bands, you'll know that we're now fully in the Disney Deluxe category.
Starting to rank the resorts is getting harder now, but I've done it honestly so you can make your own decisions based on your preferences.
Animal Kingdom Lodge is one of the most breathtaking resorts, with so much time put into designing a resort that would evoke feelings of Africa.
You'll be surrounded by authentic African woodworkings and crafts, and this is truly a gem when it comes to theming.
The resort most people stay here, though?
The animals!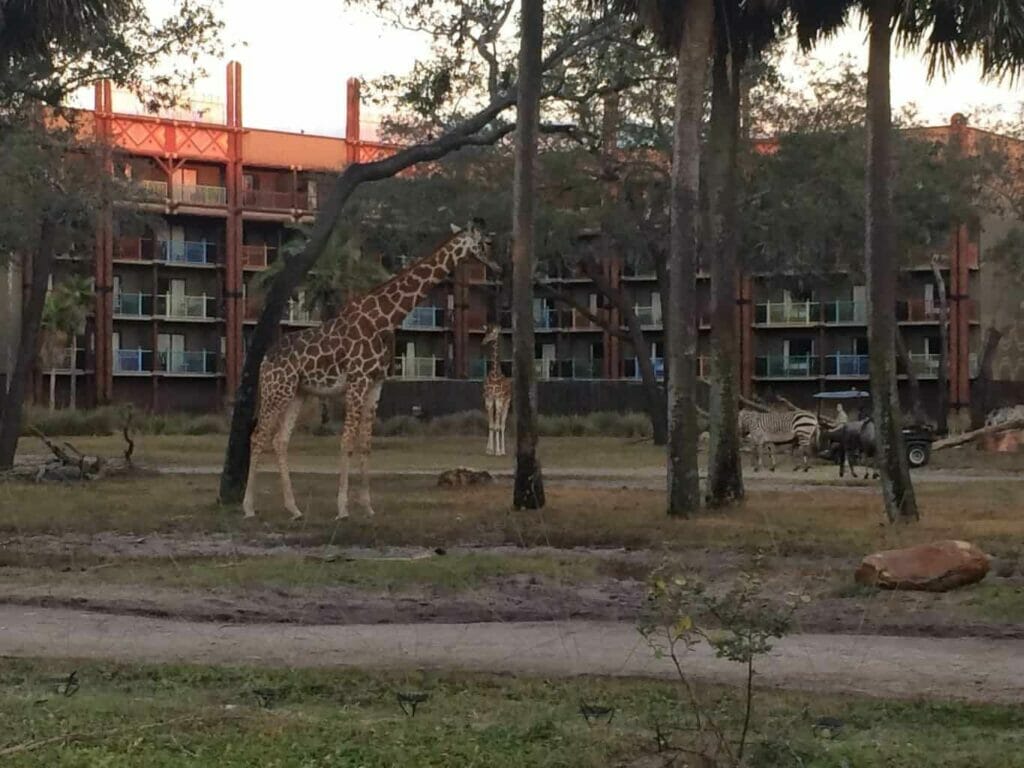 Everyone can head out to the back of the resort to see animals like giraffes grazing on the savannas, and those who book a savanna-view room can see them from their balcony!
If you book into the Kilimanjaro Club Level, you can also have a savanna view room with club level in addition!
It's a once-in-a-lifetime resort experience for many, and it's well-worth the Deluxe price.
Speaking of price, it tends to be one of the cheaper options of the main Deluxe resorts because it doesn't have any special transportation options.
You'll have to use the buses to get wherever you want to go, which can be a struggle for families with young kids and strollers who prefer an easier option like a monorail or Skyliner.
For meals, Boma is a great option, but if you want more upscale, try Jiko.
8. Grand Floridian
It's technically the "flagship" resort at Disney, but then why is it ranked 8th here?
The reason Grand Floridian isn't crowned the best Disney resort is because, actually, it doesn't "feel" as Disney as the others.
While the Victorian architecture is beautiful and you can totally imagine Cinderella and Prince Charming staying here, it doesn't have the immersive theming of some of the others.
What it does have is stunning views of Magic Kingdom fireworks at night, as well as fantastic restaurants like the Grand Floridian Cafe and 1900 Park Fare (a character dining experience).
During Christmas season at Disney, the Grand Floridian offers a beautiful gingerbread house to drool over and elegant decorations.
You also have some great transportation options, including the boat or monorail to Magic Kingdom and the monorail towards Epcot.
This tends to be one of the most expensive resort rooms at Disney, which also puts it a little lower down on the list as it's not necessarily warranted.
7. Contemporary Resort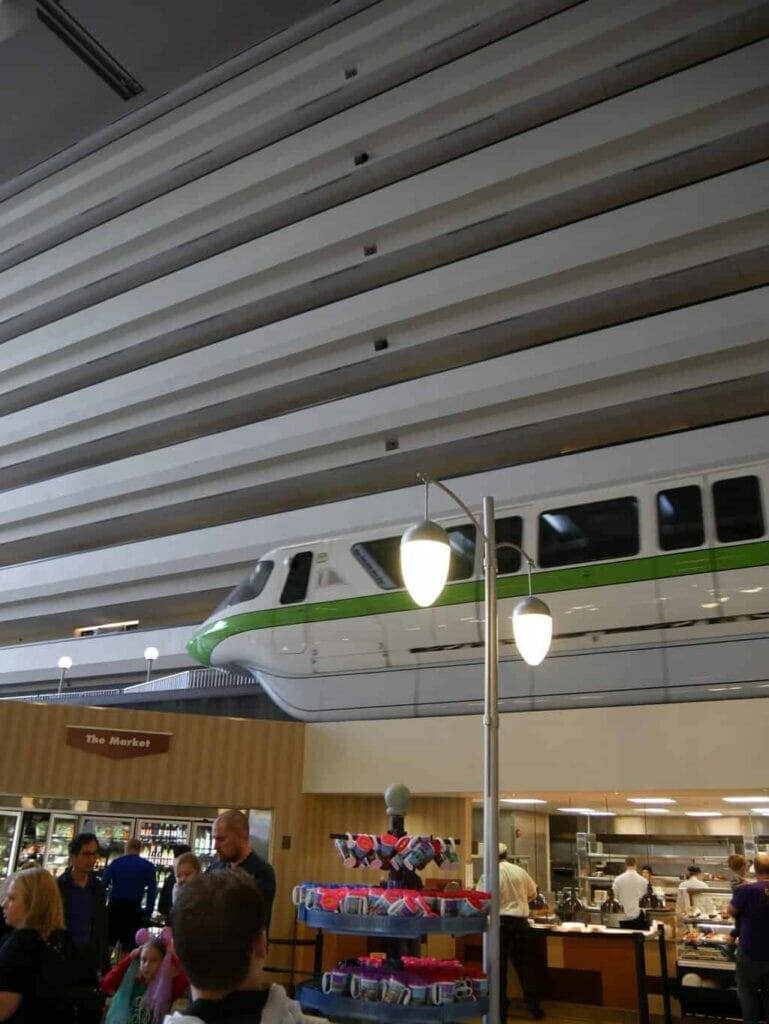 While the Contemporary Resort feels a little more "vintage" these days than contemporary, it was one of the original Disney resorts which gives it a huge plus for major Disney fans.
The other, must-mention is that this resort has a special Disney feature: the monorail runs straight through it!
You can literally sit and eat your breakfast and watch it whizz by over your head.
It's also walking distance to the Magic Kingdom, which is so easy for families with kids, and you can take the monorail to the other Disney monorail resorts as well as towards Epcot.
And finally, there's boat service!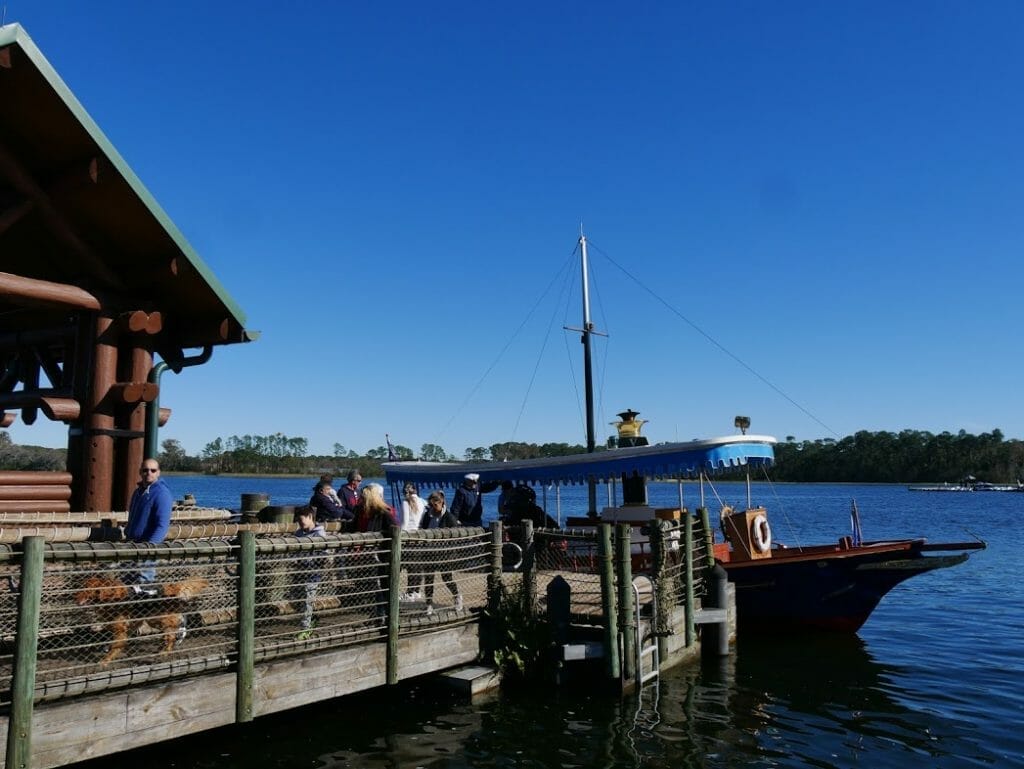 The restaurants are top notch as well, with Chef Mickey's for a character dining buffet and The Wave if you want a more upscale dining experience.
6. Yacht Club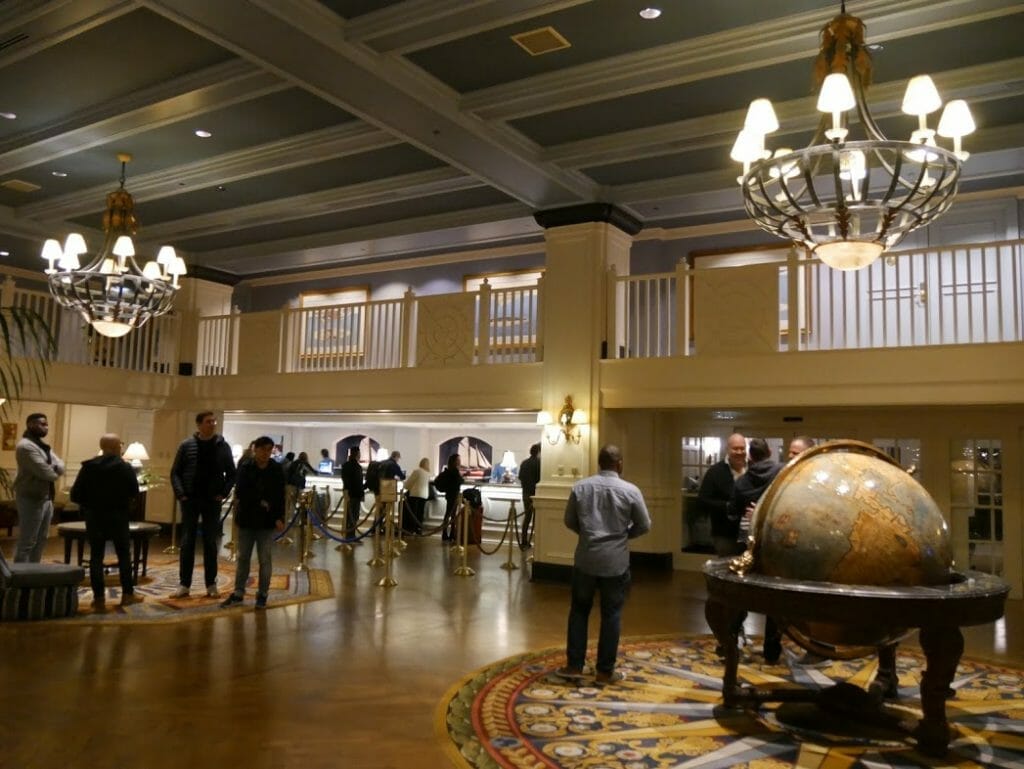 Adjacent to the Beach Club, the Yacht Club is an upscale resort that makes you feel like you should set off on your, well, yacht, any moment.
It's sleek, it's got moodier vibes than the Beach Club, and it's main restaurant, Ale and Compass, is a fantastic option for breakfast and lunch.
You've got easy access to Epcot on foot, easy access to Hollywood Studios by boat, and access to the best pool on Disney property, Stormalong Bay.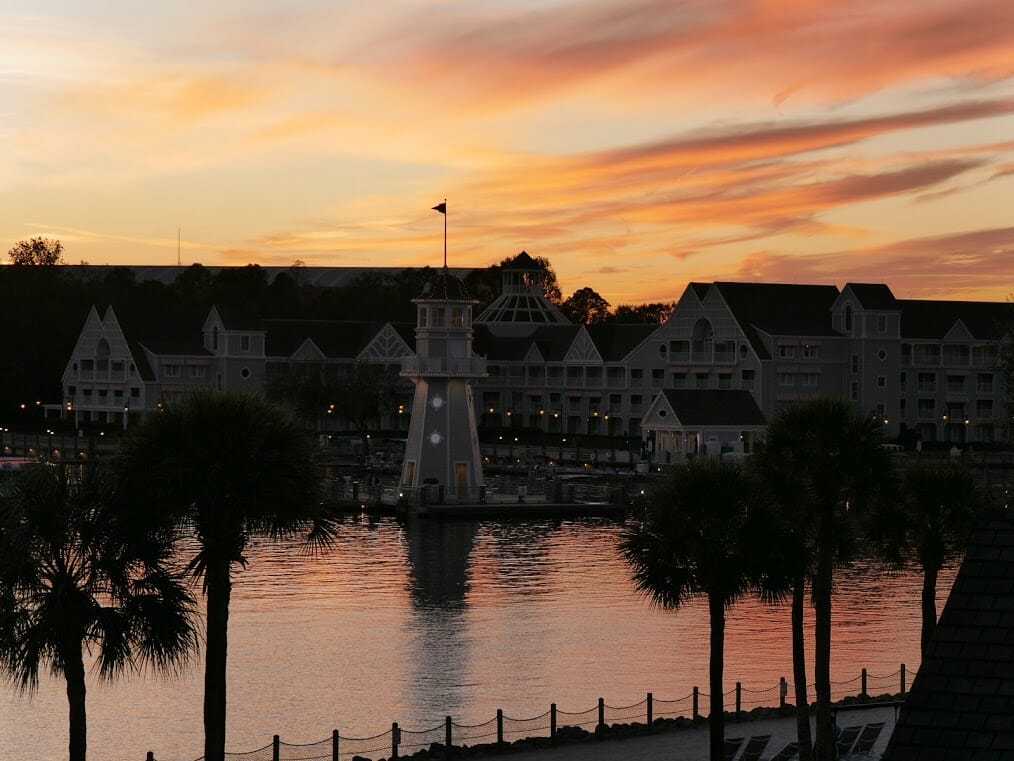 Stormalong Bay is used by both Beach Club and Yacht Club guests, and it not only has a fun sandy bottom, but it also has an awesome slide that crosses over a walkway, a fun children's shallow play area, and a lazy river.
The downside is that it is also one of the main conference resorts at Disney, which means it has less of a Disney theming vibe and more of a upscale vibe that could be in any hotel, and it's possible you'll come across business people while on your vacation.
5. Riviera
The newest of the Disney Deluxe resorts, the Riviera is themed like the French Riviera and has an upscale European vibe.
From the absolutely memorable views from Topolino's Terrace (try the ravioli!) to the gorgeous Disney princess themed mosaics you'll find around the resort, it's a must-stay if you like the finer things in life.
There's nothing better than the location, either, as it's got its own Skyliner stop so you can hop on and head to Epcot, or go to the main hub to go to Hollywood Studios.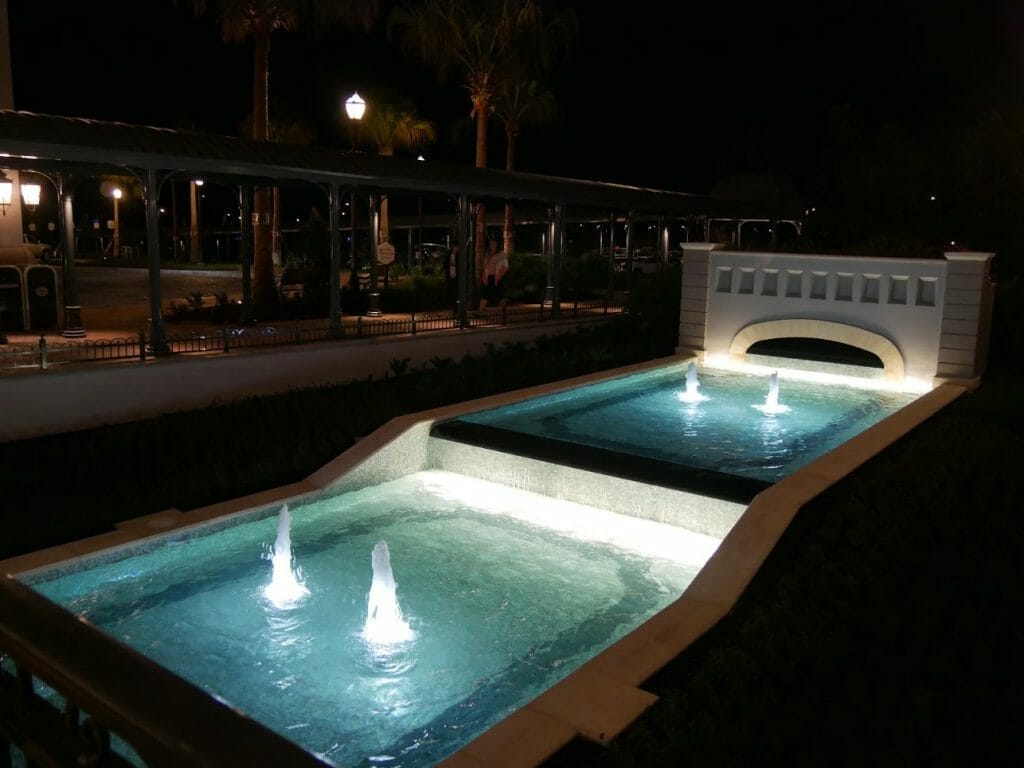 The kid's pool area, with the marble columns, is beautifully themed, and the way they have integrated Disney characters and upscale theming makes this resort really magical.
4. Boardwalk
Some people don't realize that Disney's Boardwalk is both a resort and an adjacent shopping and dining area, but it's the best of both worlds here!
The resort itself is Coney island themed (well, if Coney island met classy), and there are fun historic carnival artifacts around the resort.
The DVC area, with the "garden rooms" are some of the most unique Disney villas on property.
And the best part is the actual Boardwalk itself, filled with entertainment like the Jelly Rolls piano bar and awesome street entertainment.
Try dinner at the Flying Fish for seafood you'll be dreaming about, or just get some ice cream and walk along while looking out to the Yacht and Beach Club across the lake.
3. Wilderness Lodge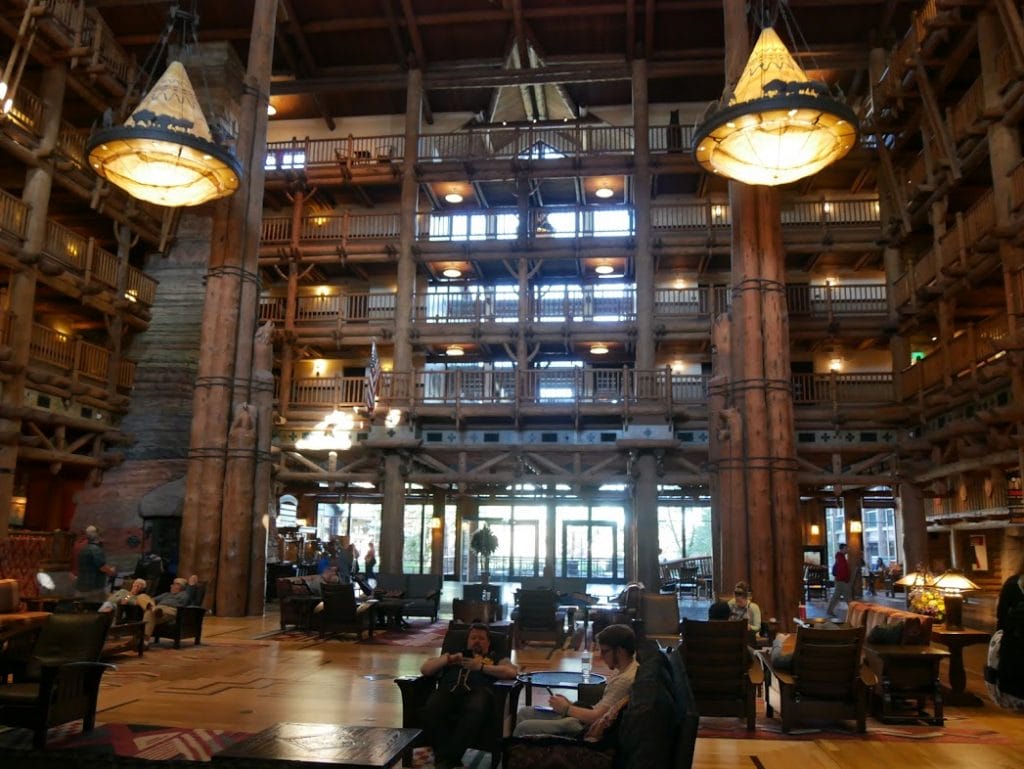 A Magic Kingdom area resort, the Wilderness Lodge is an oasis of rustic logs, beautiful theming, and a down-home feel.
The whole thing looks like an upscale Lincoln Log, and everything from the stunning lobby to the fun and interactive meals at the Whispering Canyon Cafe will help your family's Disney dreams come true.
There are two pools, as well as a cute kid's water play area, and the best part is that you can easily hop on the boat to the Magic Kingdom and be there in a matter of minutes.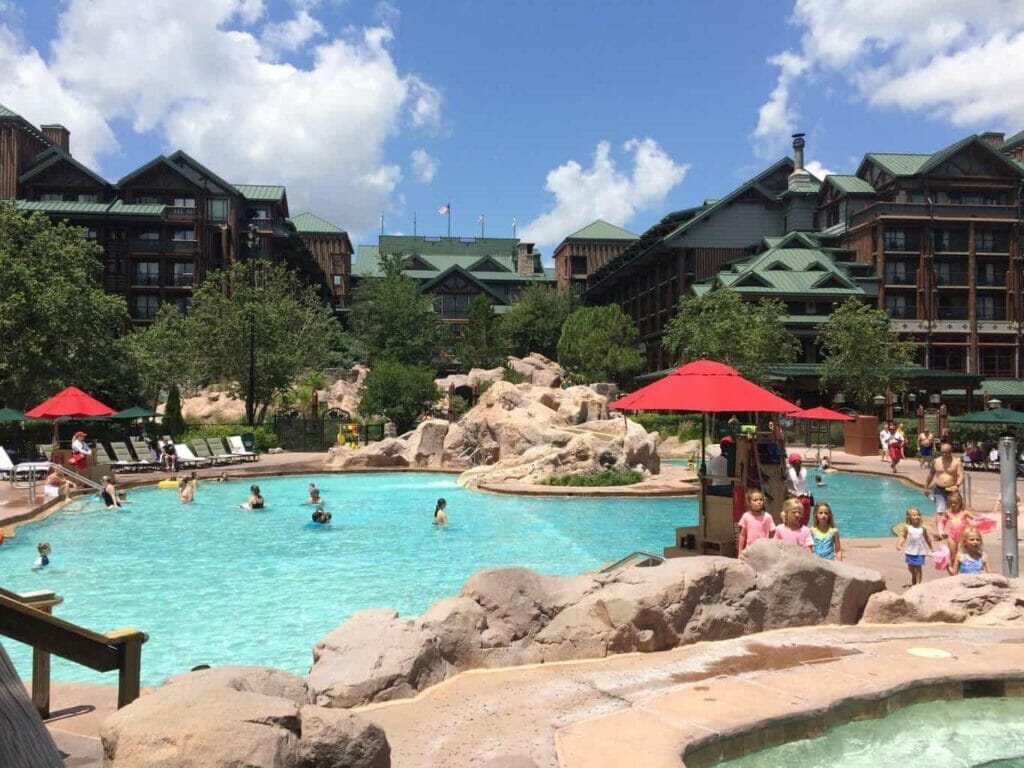 You can't actually see the Magic Kingdom from the Wilderness Lodge, but that's part of the charm – being in the Disney magic, while also in your own little world.
If you want a dinner and drinks without a reservation, try Geyser Point, the outdoor bar and grill with great views onto the lake.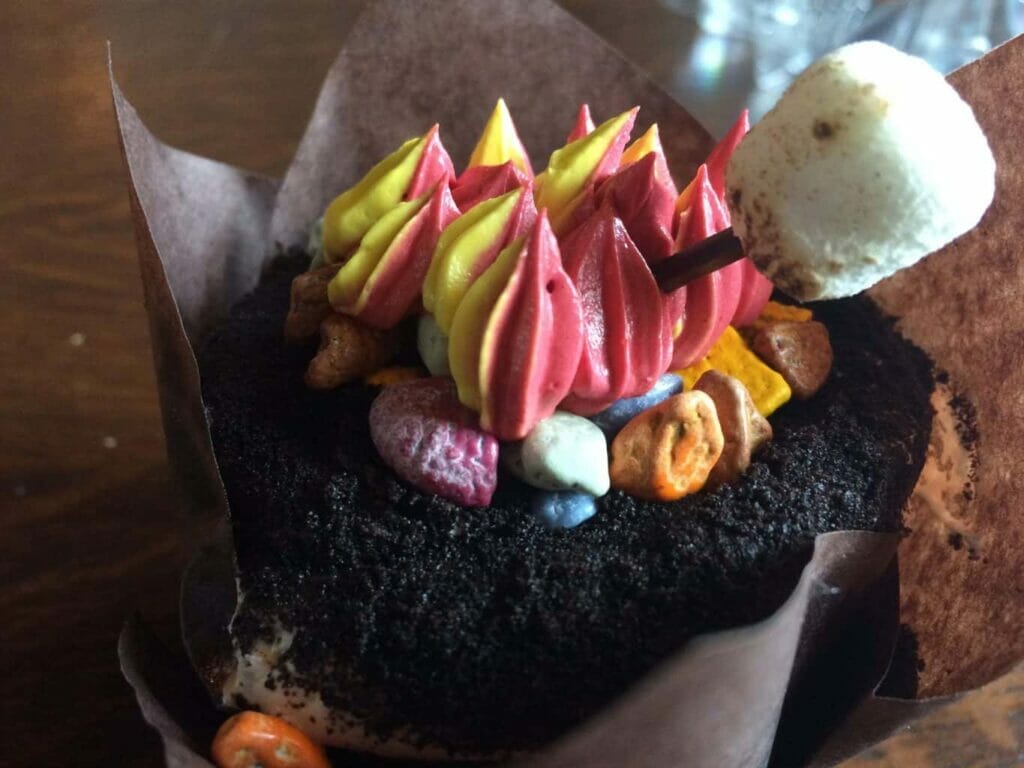 2. Polynesian
Disney's Polynesian Resort has recently undergone a transformation to a more Moana inspired resort (but in a tasteful way, fear not), and it's absolutely shining.
This is one of the original Disney resorts, which means it has a longstanding history of fans, and with the recent upgrade, it easily holds its spot as the second best resort at Disney World.
It has three different types of accommodation, including regular resort rooms (sleeping 5 with a pull down small bed), the DVC regular villas, and the unique over-water bungalows.
The bungalows have stunning views of the Magic Kingdom, and while they will set you back quite a lot, many people like to stay here on a special occasion.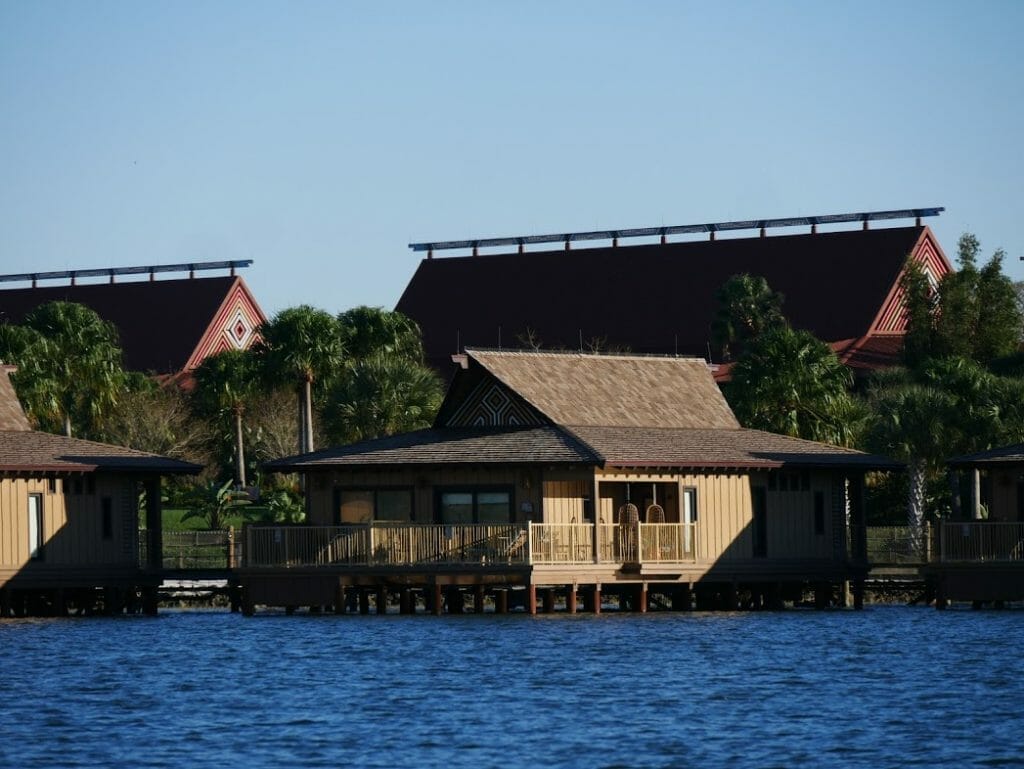 It even has great nightlife options with an on-site tropical themed bar, Trader Sam's, and everyone will love that you can get a Dole Whip near the pool area!
If you want a sit-down dining option, don't forget Ohana, the classic family-style breakfast and dinner inspired by the tastes of Hawaii.
Transportation options include the monorail to the Magic Kingdom or Epcot, as well as the boat to the Magic Kingdom.
1. Beach Club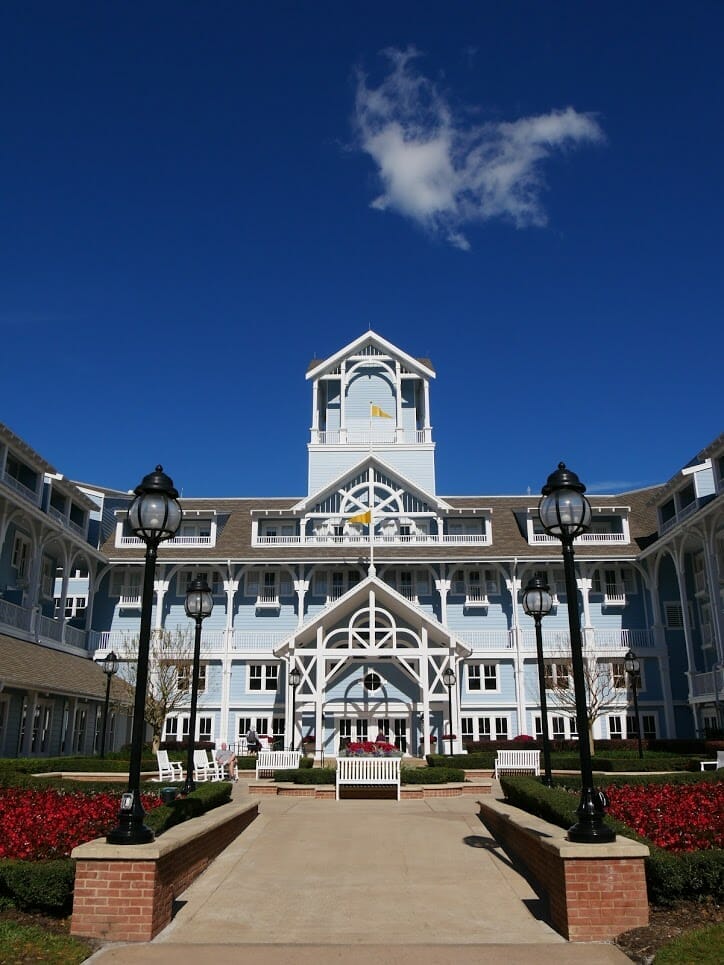 The number one Disney resort, with virtually no downsides and always a great time guaranteed, is the Beach Club.
The sister resort to the Yacht Club, it has the use of the amazing amenities like Stormalong Bay without the business hotel feel, and the color palette is bright and nautical while still being family-friendly.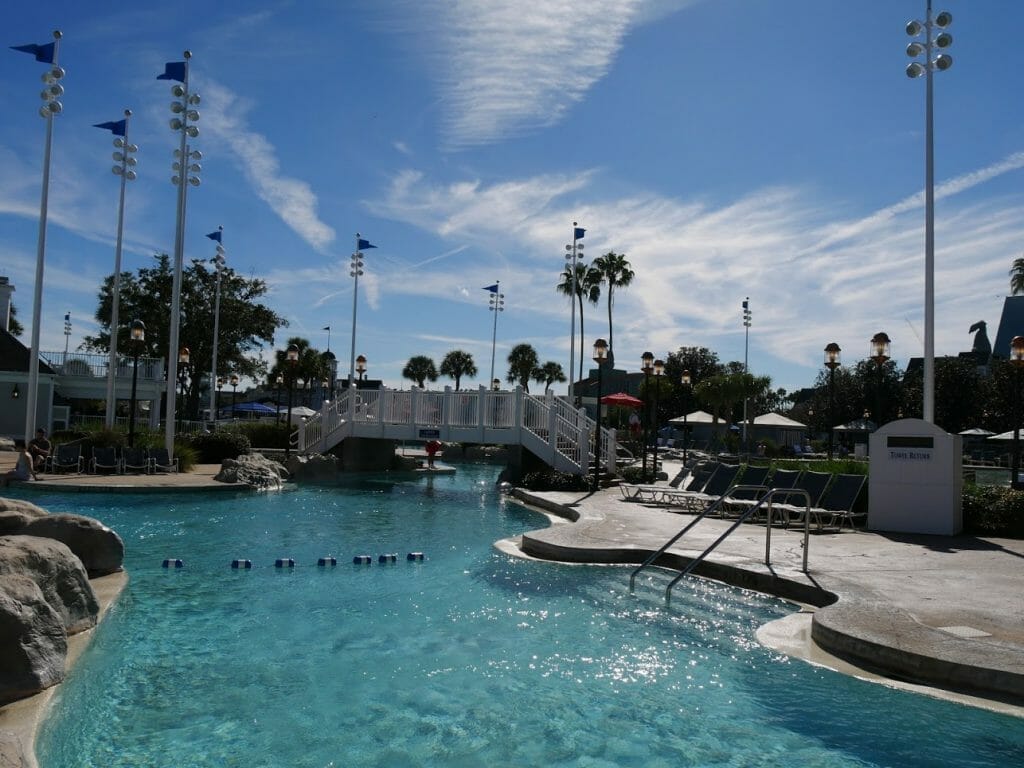 The rooms are gorgeous, with some having stunning views of the lake and across to the Boardwalk, and no one can resist a reservation at Beaches and Cream, the Beach Club restaurant themed like an old school seaside diner with fantastic ice cream and burgers.
Seafood lovers also really tend to love the Cape May Cafe, which is a seafood experience at night and an American breakfast place in the mornings with character dining.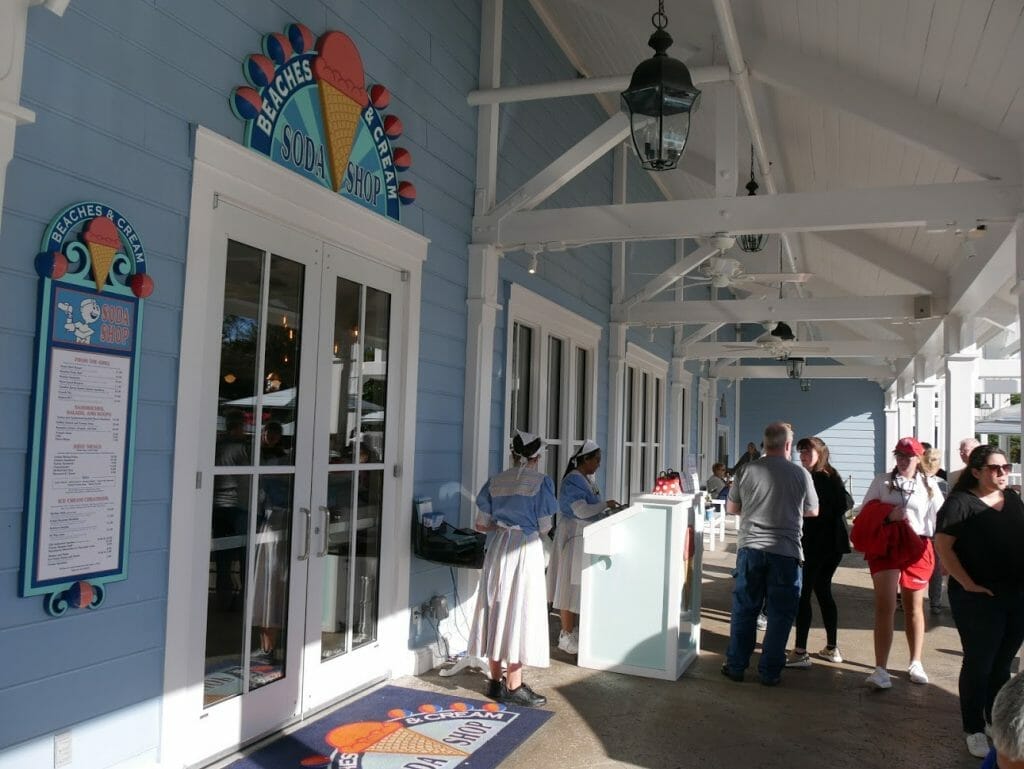 It's super easy to get to Epcot (just walk), or to hop on the Skyliner to get to Hollywood Studios, and you've got the Boardwalk dining and entertainment district also within walking distance.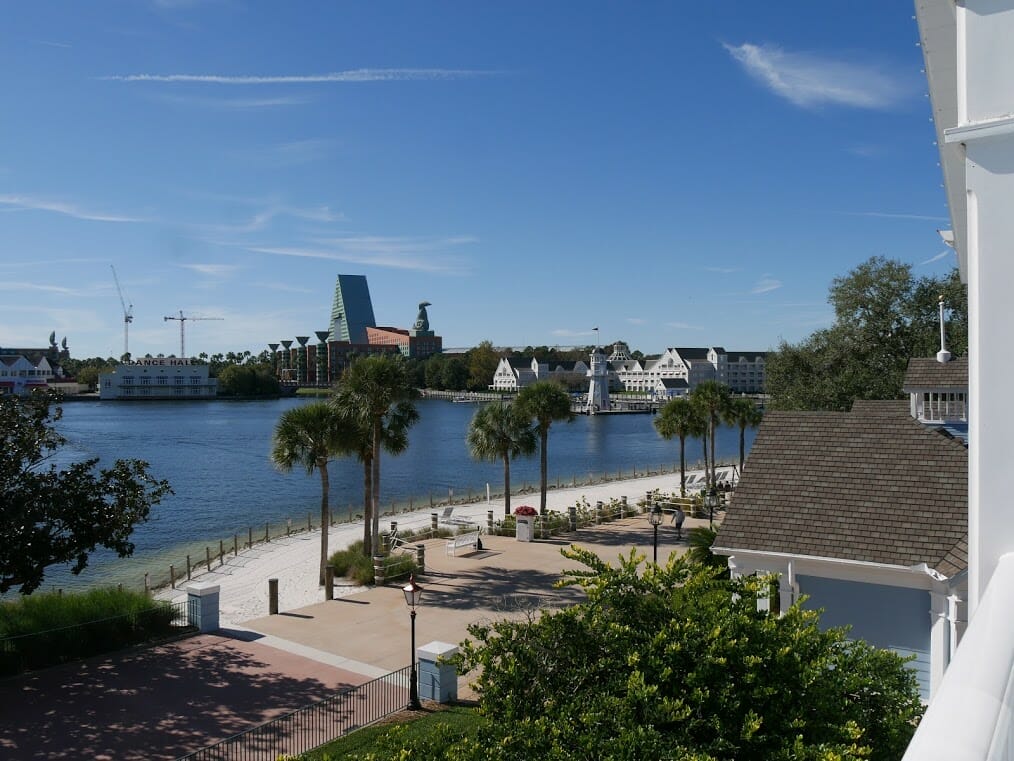 Better yet, the price, because it's an Epcot resort, tends to be slightly lower than that of the Magic Kingdom area Deluxe resorts, which means it has won the coveted #1 spot on the list of best Disney resorts!
Hey! Want more of our expert Disney guides? Check these out!
Get the All-American Travel Secrets!
Don't miss out on America's hidden gems!