Wondering what the best age to go to Disney is?
If so, you're not alone.
So many parents ask the same question, wanting to take their kids at the "right" age and really maximize your Disney trip.
To help you out, we're going to go through each age group and talk about the pros and cons of bringing them, including what there is to do for them at Disney and general past experiences that parents have had with that age group at the parks.
However, we're not going to sugar coat it and say "every age is great to send your kid to Disney because it's so magical!"
No, we're going to give you an answer.
The best age for Disney World is around 7 years old, as they're young enough to still fully believe in the magic of the characters, but old enough to not need a stroller and to remember the trip.
Now, if you don't have a 7 year old, don't fret!
Check out our advice below on the best age to go to Disney World for each group and why.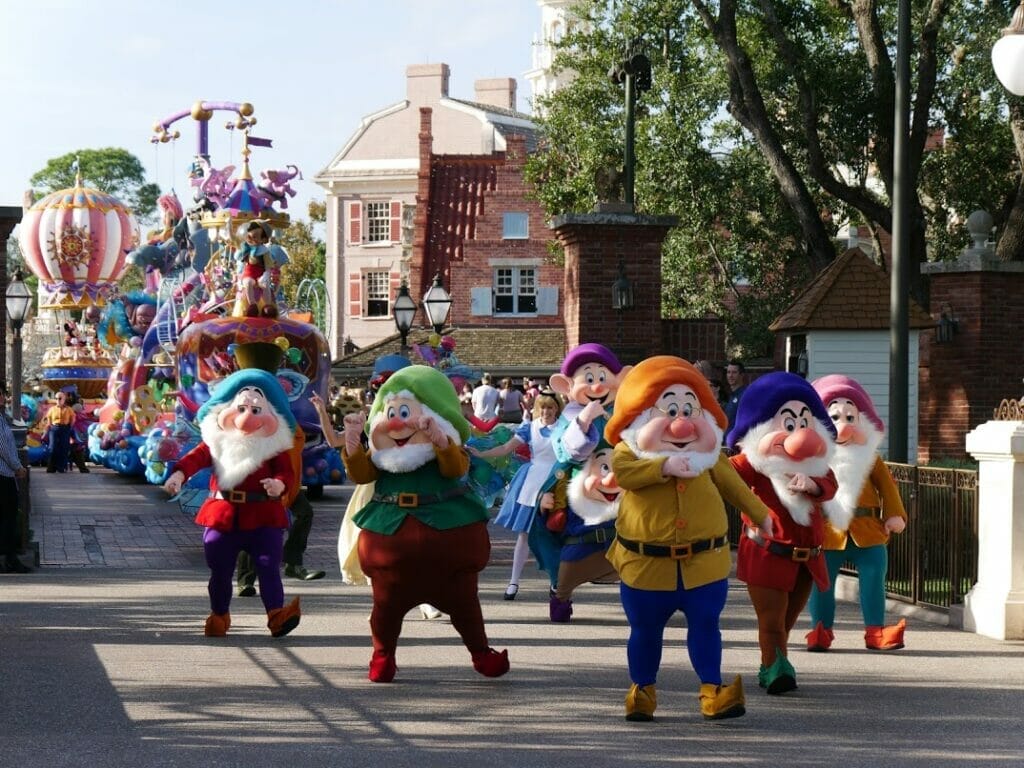 Now everyone grab your super cute "only a morning person at Disney" shirt for the whole family and let's get going.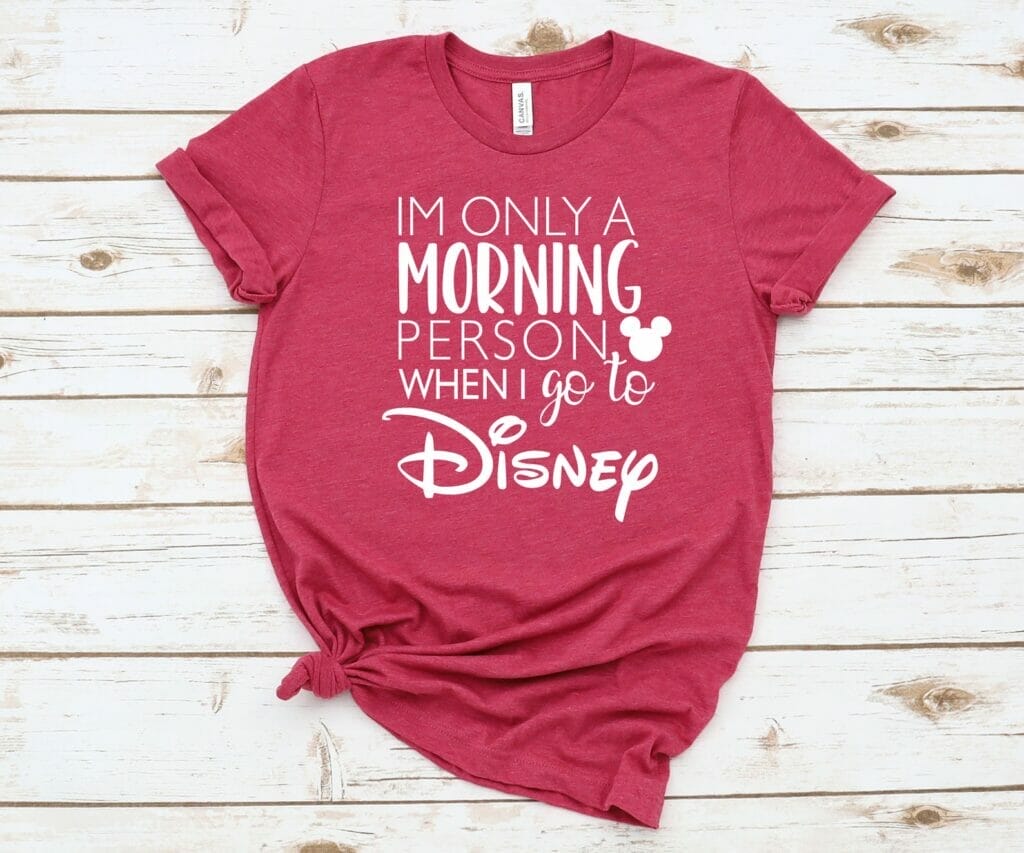 Babies at Disney World
Many people advise against taking babies to Disney World citing the fact that they won't remember anything, won't really be able to take advantage or understand most offerings, and well, are a lot of work on top of dealing with the Florida heat at Disney and the hecticness that can come with a Disney trip.
This is true.
It isn't the "ideal" age to bring a child to Disney by any stretch of the imagination, but plenty of people do choose to bring their babies to Disney and do it with success.
For some families, this is because there are other children in the family who are at the perfect time to go, or maybe financially or otherwise, this is the only chance you'll get to go to Disney for a long time.
Others feel that they're going to have to look after their baby whether they're at home or Disney, so they might as well be at Disney!
And others find joy in the adorable pictures you can get of them in the parks and at the restaurants meeting the characters.
It's also free to bring a baby to Disney, so they aren't adding an extra cost!
If you do plan to bring a baby to Disney World, you should check out our guide on the best strollers for Disney World, as well as the best rides at Magic Kingdom for infants.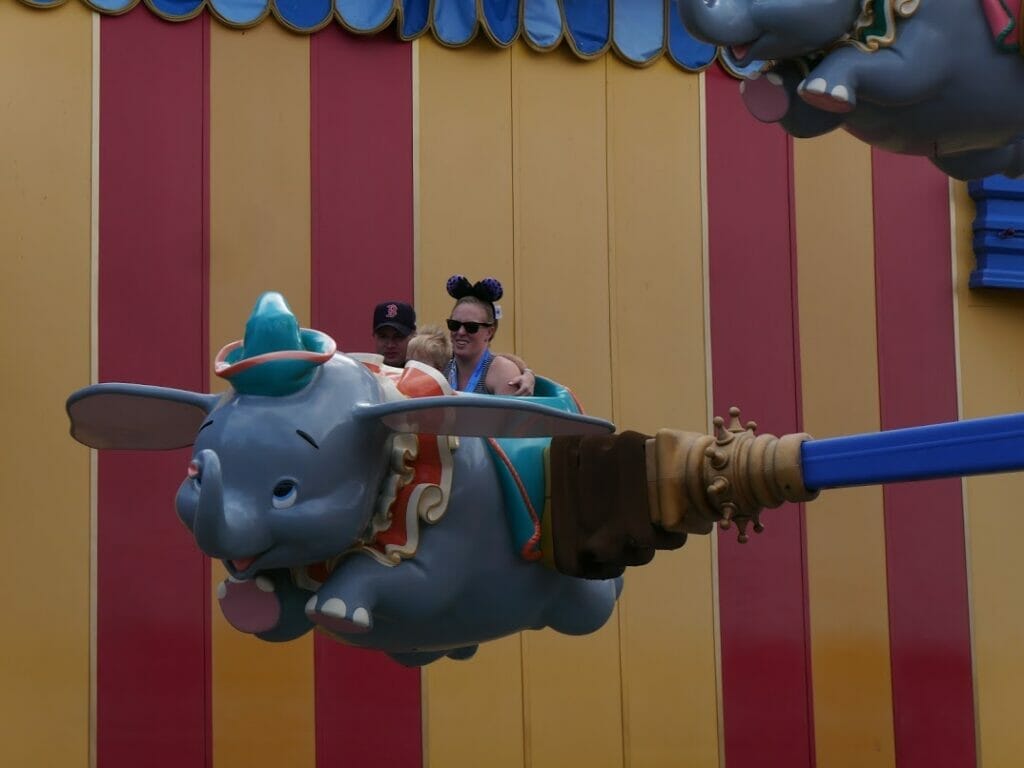 Toddlers at Disney World
Another popular age group to take to Disney are the toddlers, from about 2 to 4 years old.
This is a more popular age to take kids to Disney than babies, as toddlers can interact a lot more with the parks and there is plenty specifically designed for them.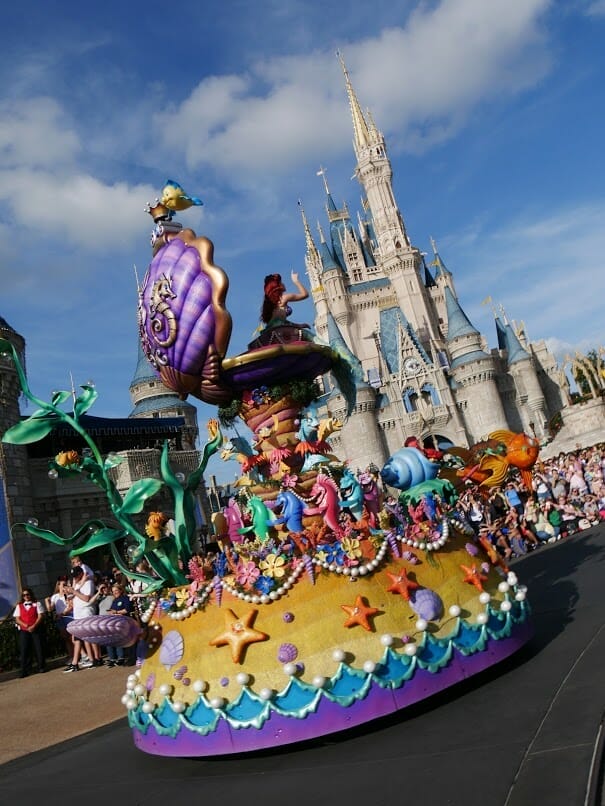 The upsides are: you can bring a child under the age of 3 free to Disney, so those 2 year olds get in free!
Toddlers also fully believe in the magic of the characters, as well as being animated and interactive for some great memories and photo ops.
They probably won't remember most or all of your trip, but will be able to fully enjoy it while they're there unlike a baby who isn't quite sure what all of these colors and sounds are.
There is plenty at the parks for toddlers to do, including many rides that anyone can go on (like slow-moving ones like Pirates of the Caribbean, Small World, etc), and specific toddler-friendly areas such as Casey Jr's Splash Pad in the Magic Kingdom and the Boneyard play area at Animal Kingdom.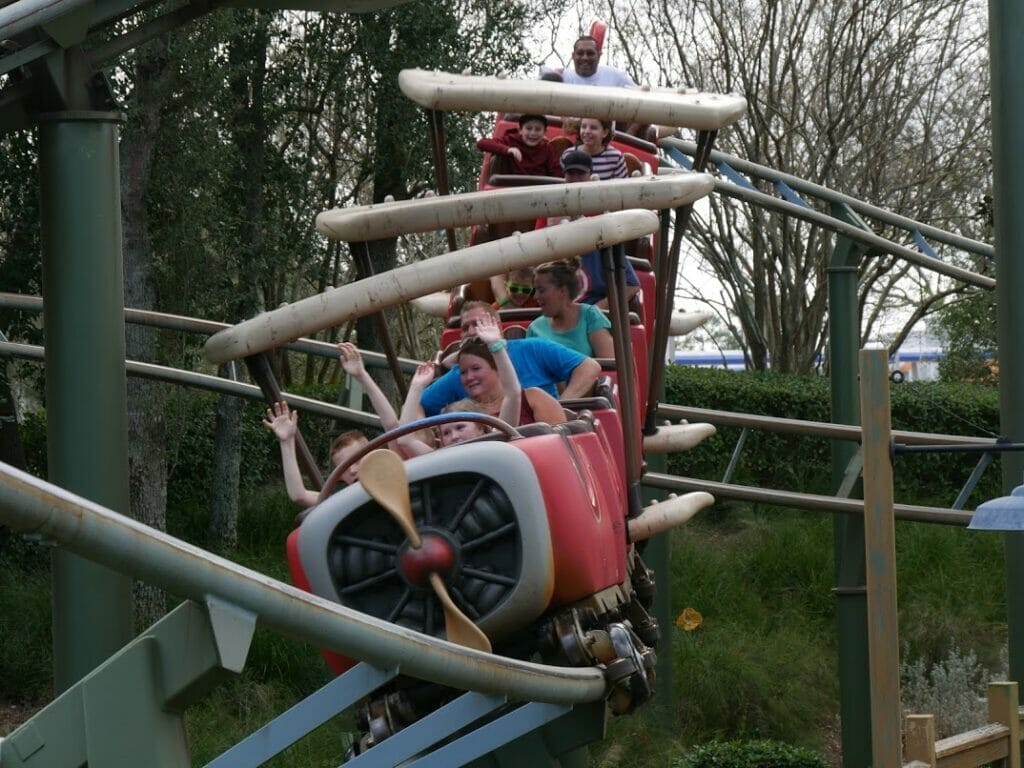 The downsides to toddlers at Disney are that you're going to want to think about bringing a stroller, even if they're normally out of the stroller, as the walking at Disney can be incredibly hard on a young child without that help.
There's also the toddler temper tantrums that can make it more difficult, as they can't quite express themselves to the extent of an older child and feel those emotions strongly.
You'll find pleeeeeenttty of toddlers at Disney World, but this isn't yet the ideal age to take a child to Disney.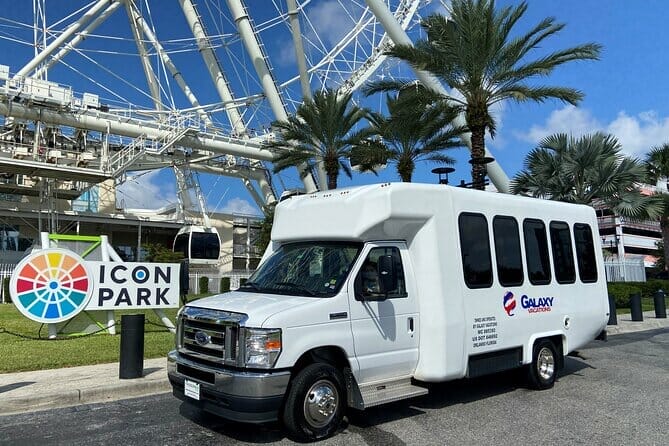 🚌Not renting a car in Orlando?
My favorite shuttle to get from the Orlando airport directly to Disney World is this one with a ⭐⭐⭐⭐⭐ rating.
Elementary Aged Kids at Disney World (5 to 10 years old)
In general, elementary aged kids are at the best age for Disney World, but specifically 7 years old is the best age to take a kid to Disney World, as mentioned earlier.
Why?
7 year olds are usually at a stage in life where they are still willing to believe in the magic, knowing that they're going to meet the real Belle and Cinderella, not people in costumes.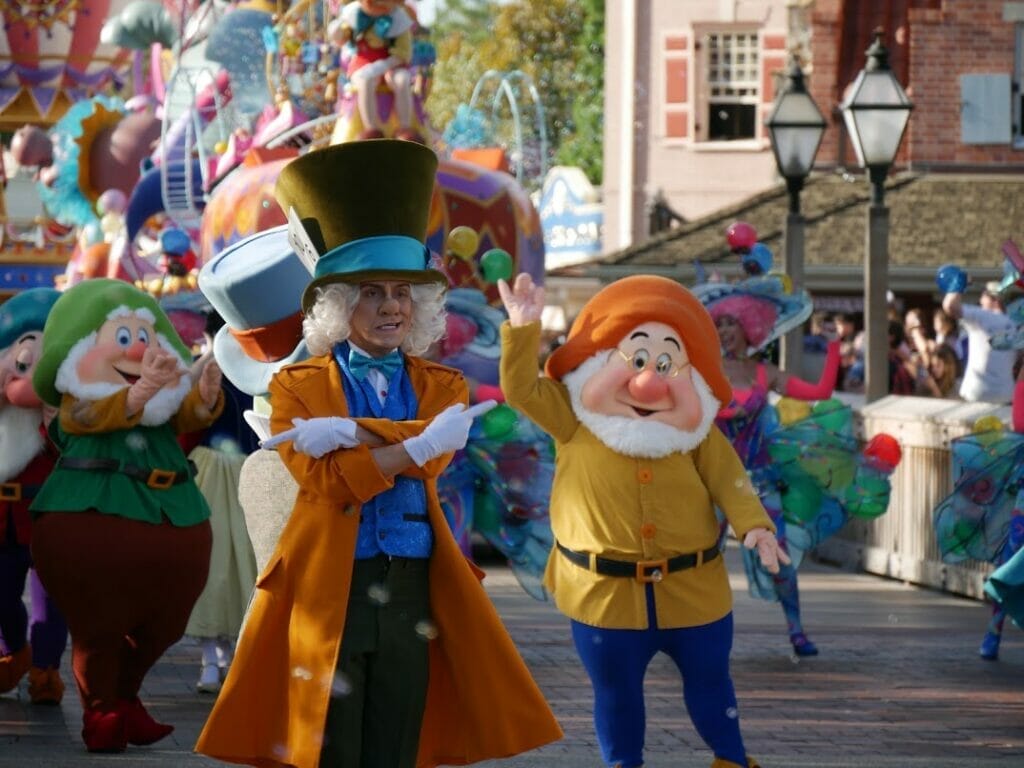 They are also typically able to spend a whole day at the parks without a stroller.
They're not tired of spending time with Mom and Dad (or the rest of the family) and they can remember and understand what's happening around them.
But let's talk about elementary aged children at Disney in general, because this is the best age group to take to Disney all the way from 5 years old to 10 years old.
On the lower end of this age scale, 5-6 year olds have that sense of wonder and joy that also makes them fully believe in the Disney magic, and many rides, particularly in the Magic Kingdom, are perfect for this age group.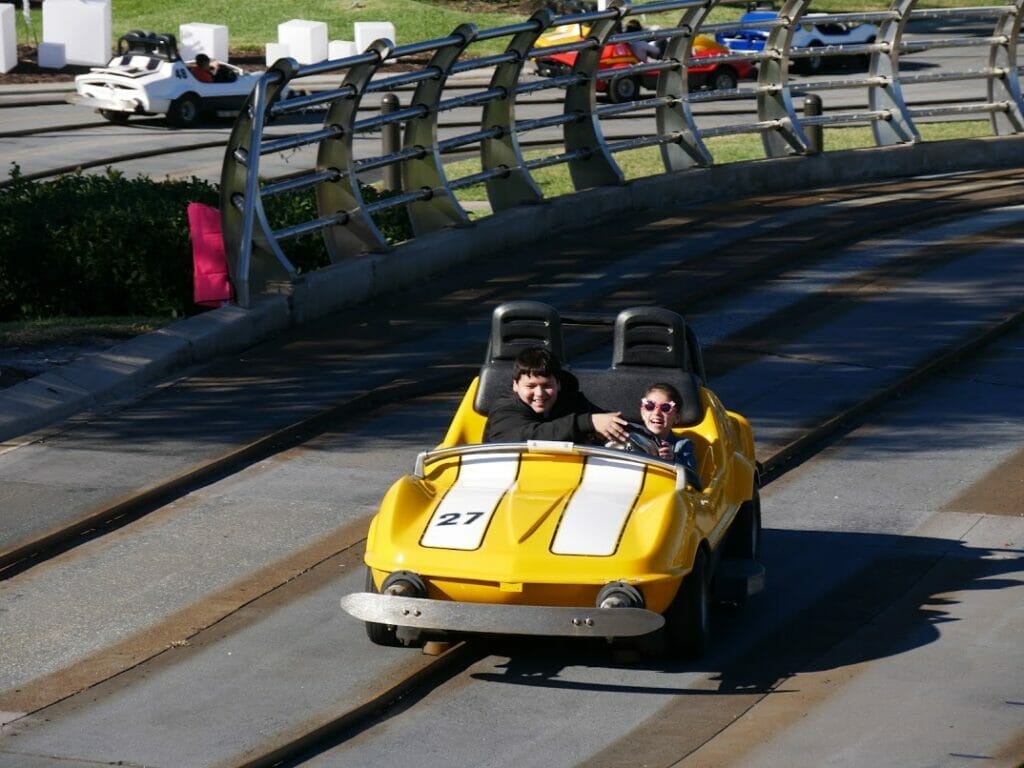 The 8 to 10 years old, as well, haven't reached that awkward preteen stage where they think they're too cool for Disney, and they also start to reach the heights needed to ride many of the rollercoasters and more intense rides.
Middle Schoolers at Disney World (11 to 13 years old)
Taking a middle schooler to Disney World can be one of the best ages to take kids to Disney or it can be one of the worst.
You have to know your middle schooler and how they interact with you to figure out if this is a good age to take them for your family.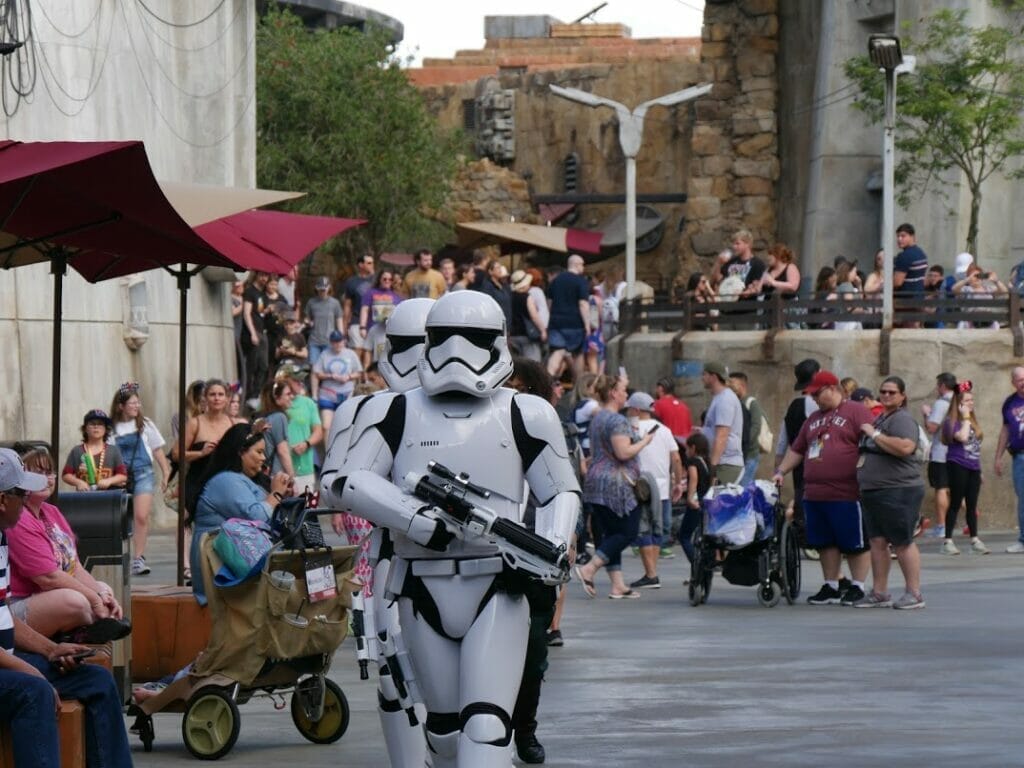 Some middle schoolers will still thrive on a Disney trip, being able to go on all the rides, fully remembering every part of the trip, and loving the fun dining experiences like watching the animals from Jiko, getting a full kitchen sink sundae at Beaches and Cream or eating a burger and shake at the Sci-Fi Dine In.
Of course, the middle school years can also be fraught with that struggle between feeling like a "kid" and wanting to be independent, and if you're currently going through that stage with your child, it can sometimes be better to wait until they're a little older and transitioned into their teenage years.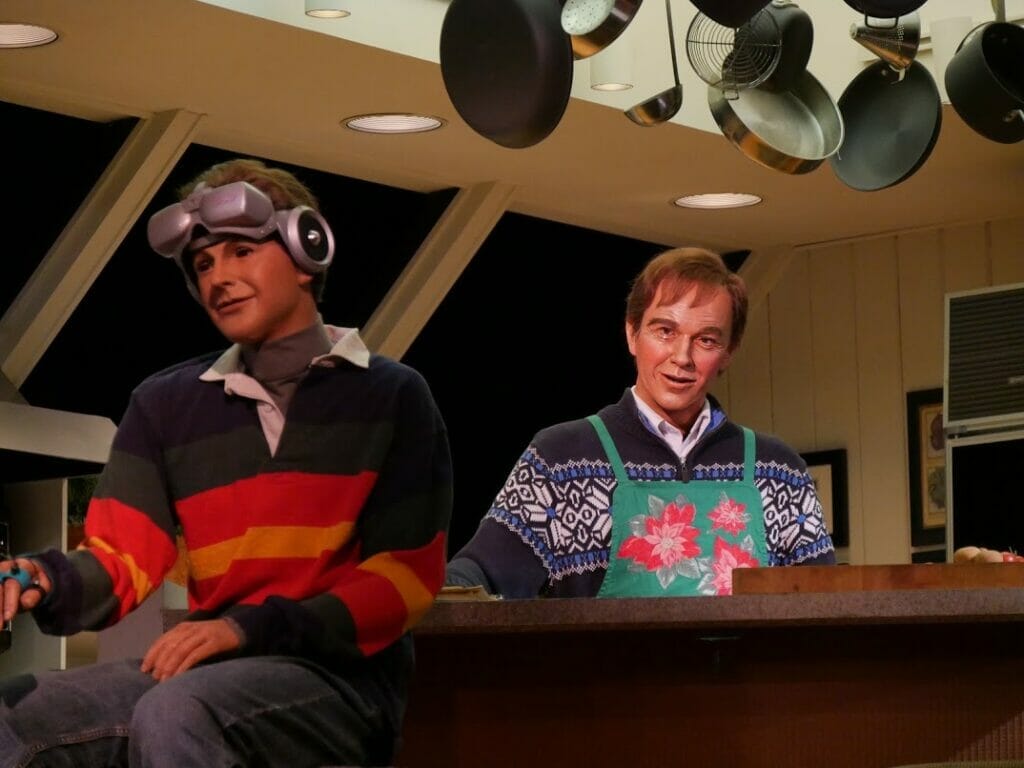 Nothing can ruin a Disney trip quite like a moody middle schooler!
High Schoolers at Disney World (14 to 18 years old)
If you've got high schoolers, don't worry as this can be another great age to take kids to Disney World.
Firstly, the older kids can have more freedom when you go to the parks and hotels, and many parents won't mind their teenager heading down to the pool by themselves or splitting up with them in the parks to go ride a ride that the other family don't want to do.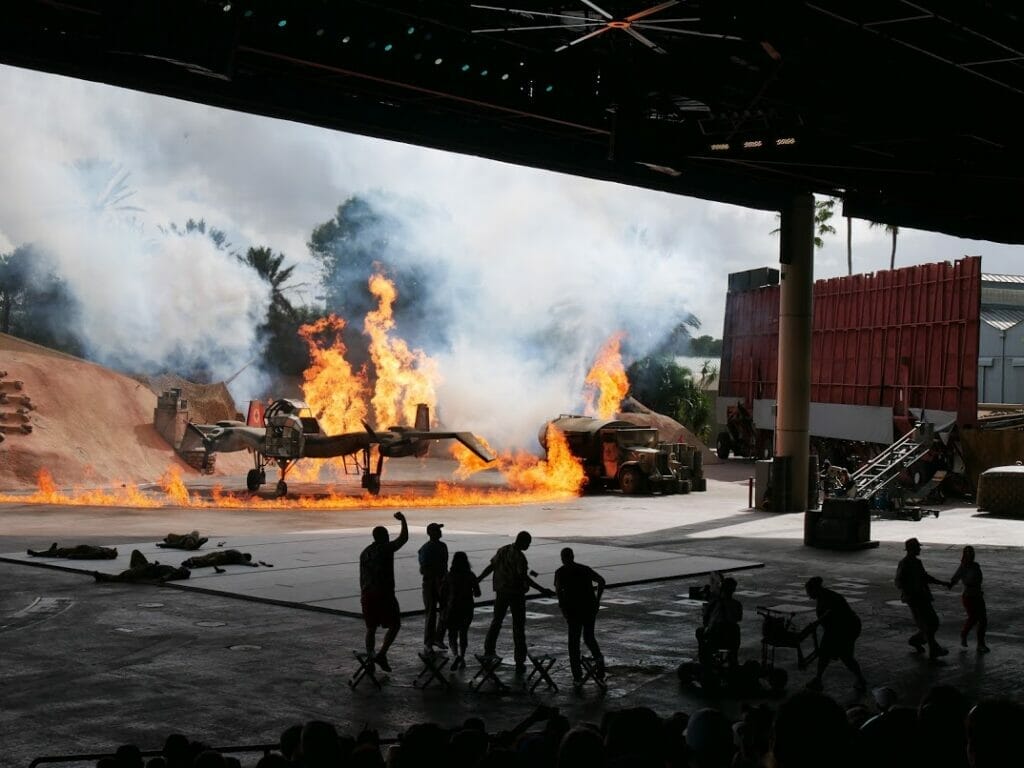 Disney is a very safe place to be, and a great way to help them spread their wings a little bit.
Secondly, there isn't a question with this age group on how much they believe the characters are real, which means you can appreciate Disney in a whole new light.
They know there is a "behind the scenes" to it all, and you can even go on behind the scenes tours to get some fascinating glimpses into how the magic is made.
Teens will also be tall enough to ride all of the rides, and there are quite a few thrill rides like Tower of Terror, Rock'n'Rollercoaster at Hollywood Studios, and Expedition Everest that really appeal to the teen set.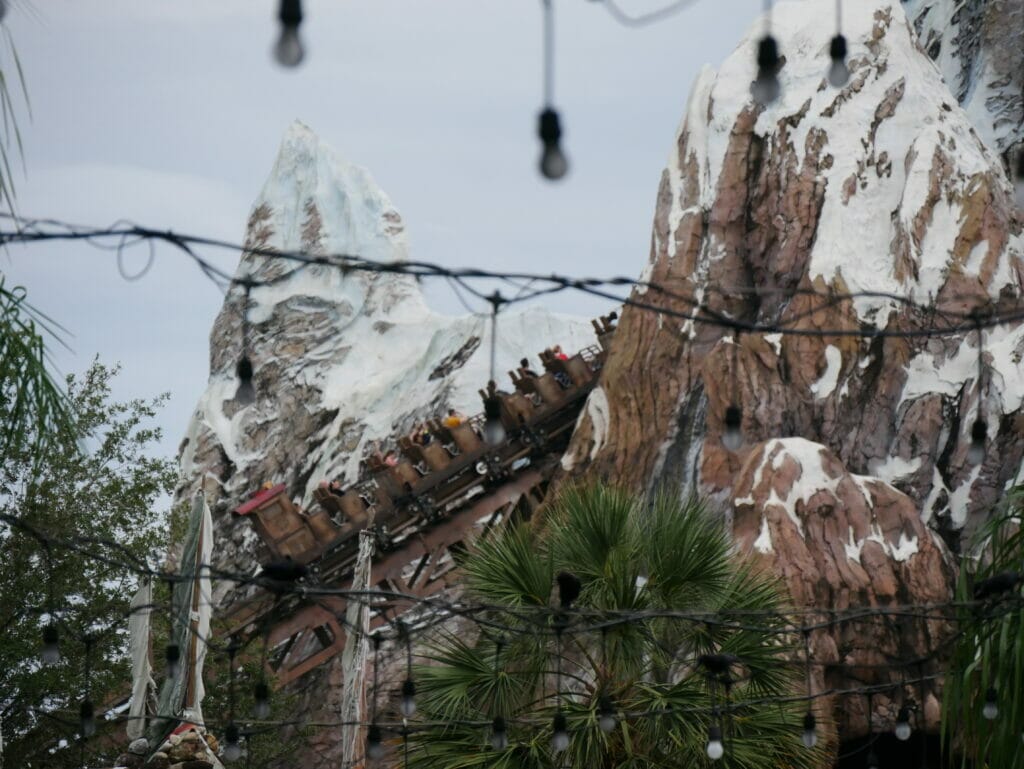 Teens who love shopping will also fall in love with Disney Springs, which has a more adult atmosphere with plenty of places to eat and shop.
For more guides on taking teens to Disney, check out our guide to the best rides for teens at the Magic Kingdom, as well as other things to do with teens in Orlando.
This is also a perfect age to let them loose at the Disney water parks in Orlando as this age group has stronger swimming skills and can take on the more intense rides, making the most of the park entrance.
Adults at Disney World
Let's not leave out the adult trips to Disney!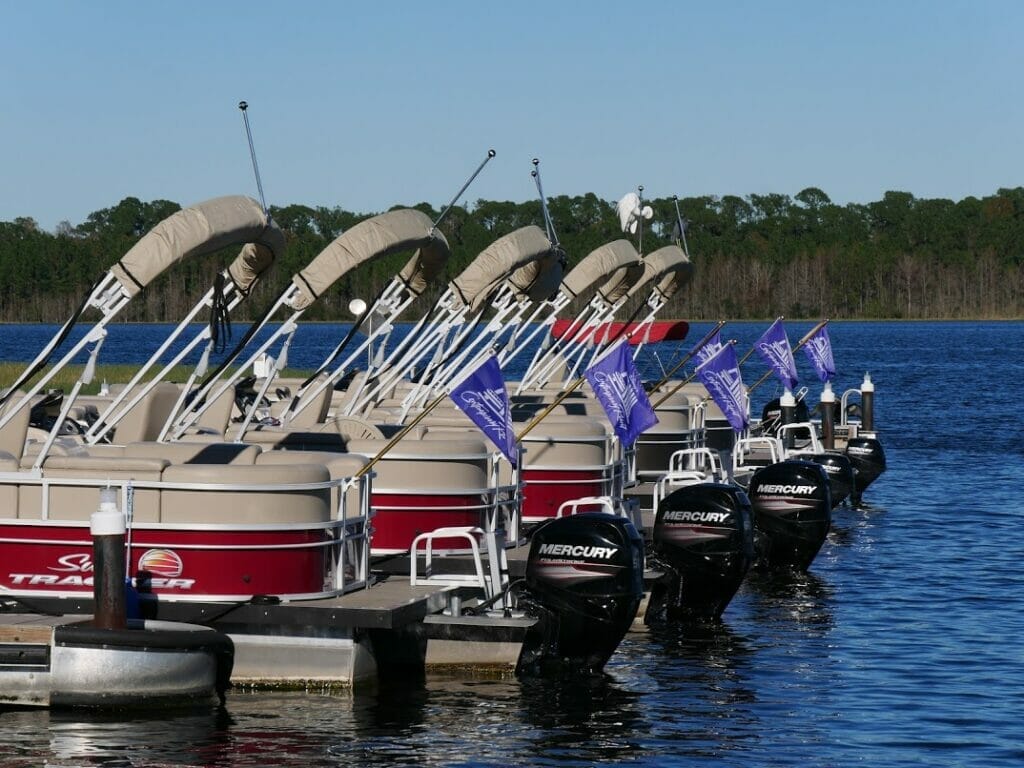 While most of this guide focuses on kids, don't forget that we have plenty of resources on adult trips to Disney, including the best rides at Magic Kingdom for adults, the best rides at Epcot for adults, and other fantastic posts like what to do at Disney on your honeymoon.
From drinking around the world to enjoying upscale bars and restaurants at Disney Springs to staying in some preeeety fancy hotels (Grand Floridian, we're looking at you), adults can have just as much fun at Disney as the kids!
Hey! Want more of our expert Disney guides? Check these out!
Get the All-American Travel Secrets!
Don't miss out on America's hidden gems!