Heading on a road trip?
This road trip essentials packing list has everything you need to know about what to pack for a road trip, including safety, entertainment, and more.
In this packing list, we're covering the road trip packing itself, because you could be road tripping for a beach vacation or you could just be road tripping to Grandma's (in that case, don't forget to pack the sweaters she bought you!)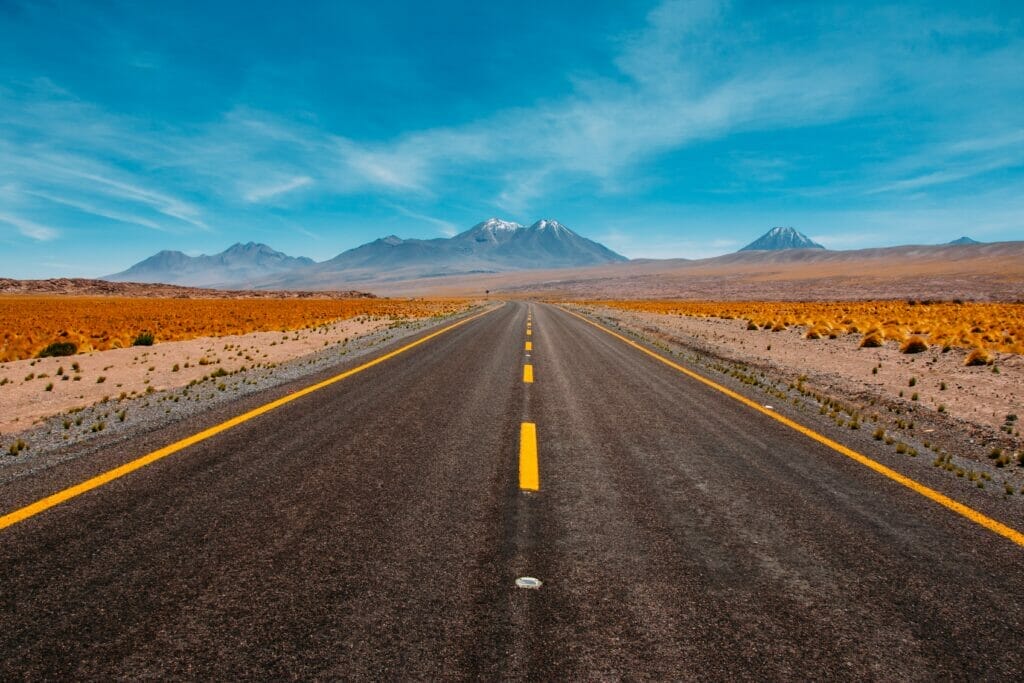 No matter where you're heading, here's what you need to bring on a road trip for the journey itself, while you're cooped up in the car for hours on end!
For more road trip information, check out our road trip tips for a smooth ride and some ideas of what to do on a long car ride.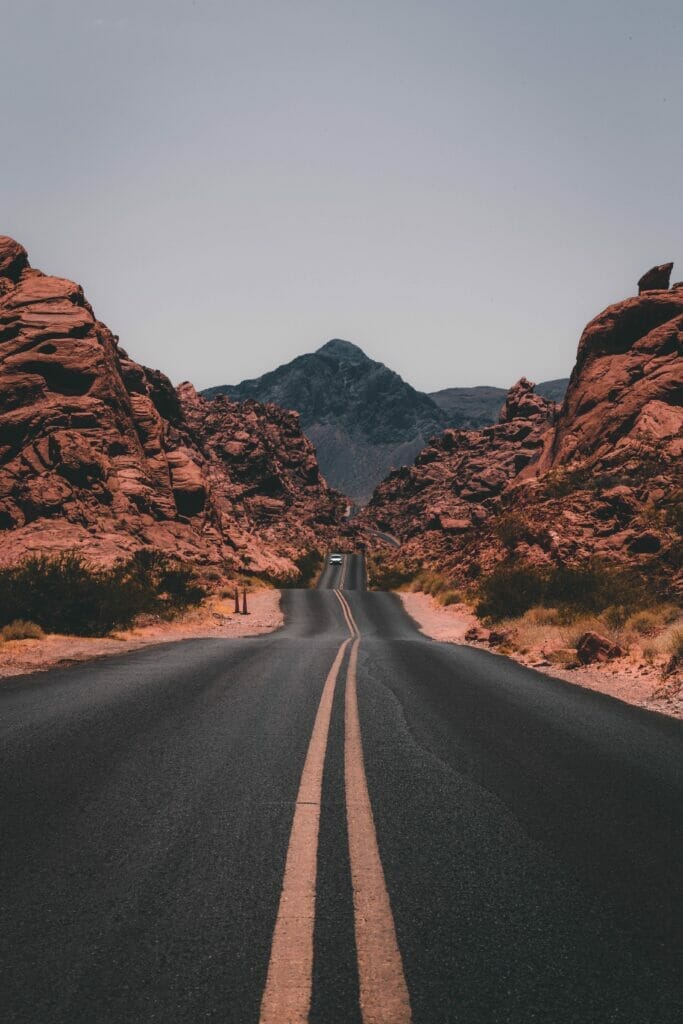 For other packing lists, don't forget to check out:
Road Trip Packing Essentials
Whether you're road tripping by yourself, as a couple, with the kids, or with an extended family (bless you), here are the packing essentials for anyone and everyone.
1. CDs or Road Trip Playlist
CDs might be old school, but if your car still has a CD player, load up on all of the CDs you haven't listened to in years.
Alternately, don't forget your cords to plug your phone into the car and get your road trip playlist.
I use Spotify to create playlists, but you can also download the music to your phone, use Google music, or stream from Youtube or similar.
2. Portable Phone Charger
Some cars don't have phone charging capabilities, and if that's you, then you need a portable phone charger like this one.
This little device will enable you to give your phone another full charge (if not more) if it gets down to low battery, which can be essential when you're relying on it for maps, emergencies, or for calling people to let them know when you're arriving.
They are so small and can fit into a pocket, so there's no reason not to take one.
3. Reusable Water Bottles
One of the best things to bring on a road trip to stay eco-friendly is a reusable water bottle.
Not only does this prevent loads of empty bottles from crowding up your car as you end up sitting in your own filth, but it saves on plastic and you can buy reusable water bottles with filters like these ones so your water will always taste fresh.
Stop at any fast food place and use their soda fountain to fill up on water (there will be a small tab to press for water), and you'll never have to worry about keeping the family hydrated on your road trip (though you may have to plan more bathroom stops, sorry).
4. Cooler
If you're packing cold snacks like vegetables, dips, or just want to keep your water bottles cold, why not bring a soft sided cooler with you?
People love packing these for road trips because it can fit in the backseat on the floor behind the center console, and it means that you can take sandwiches with lunch meats and other things that you would prefer to eat slightly chilled instead of having to settle for lukewarm bologna, which is just a no-go overall.
5. Neck Pillow
For the passengers, consider travel neck pillows for a bit more comfort on a road trip.
People often use these for planes, but they work just as great in cars and mean that you can catch a few ZZZs without getting weird pains in your neck from the awkward way you had to fall asleep.
These are a bit of a luxury, sure, but they're excellent if you've got some extra space, have family members that will definitely make it known if they're uncomfortable, or are driving throughout the night.
6. Sunglasses
Even if you leave the house in cloudy Maryland, it might be that as you move along the route to sunny Florida, you suddenly wish you had your sunglasses!
Always keep a pair of sunglasses per person on your road trip packing list, no matter what the weather forecast is.
They don't take up much room, and when you need them, they are a lifesaver, especially for the driver who can find it dangerous to drive when being blinded by the sun that you didn't expect.
7. Medications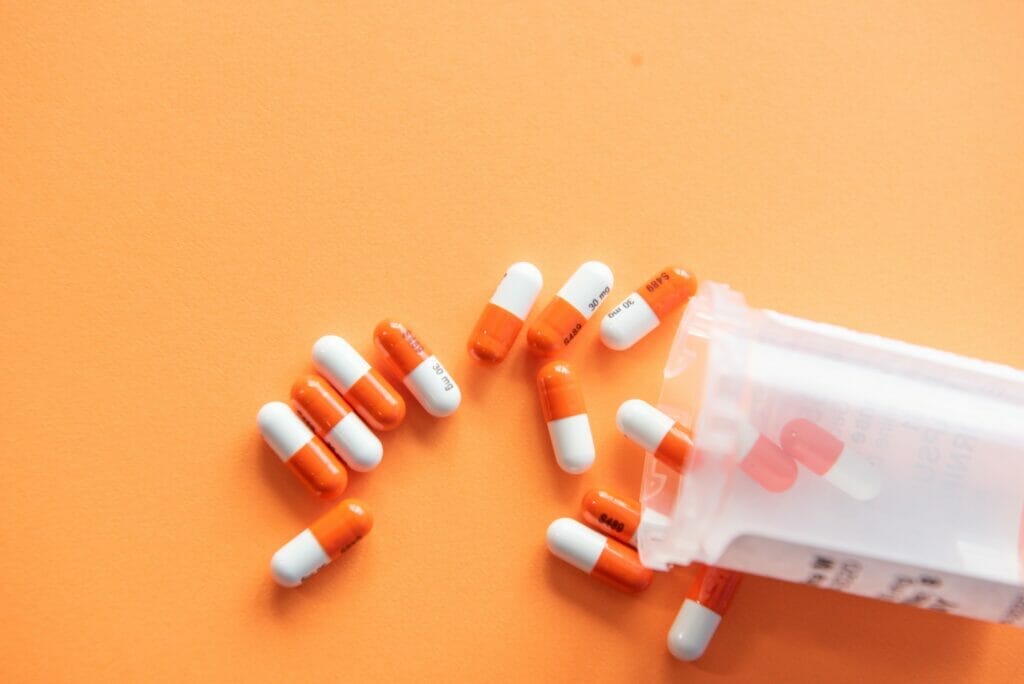 If anyone takes daily medications, make sure to pack those, but also keep a little kit of things like ibuprofen or aspirin in case someone develops a headache, a backache, etc.
It really doesn't take up much space, and the more you can bring with you instead of having to buy along the way means the fewer stops you have to make, the less money you have to spend, and the faster you'll get to your destination with a bunch of happy campers.
8. Car Emergency Kit
Don't forget an emergency kit for your car!
They sell ones like these which contain things like high vis jackets in case you get a flat tire and need to stop by the side of the road, as well as cables, ponchos, lights, and more.
9. Notebook/Pad
Whether you need to write down some directions given to you by the lady at the last rest stop because you're lost in the backwoods of nowhere or you want to make some notes about what you've seen along your journey, having a notepad handy is never a bad idea.
10. iPad/Tablet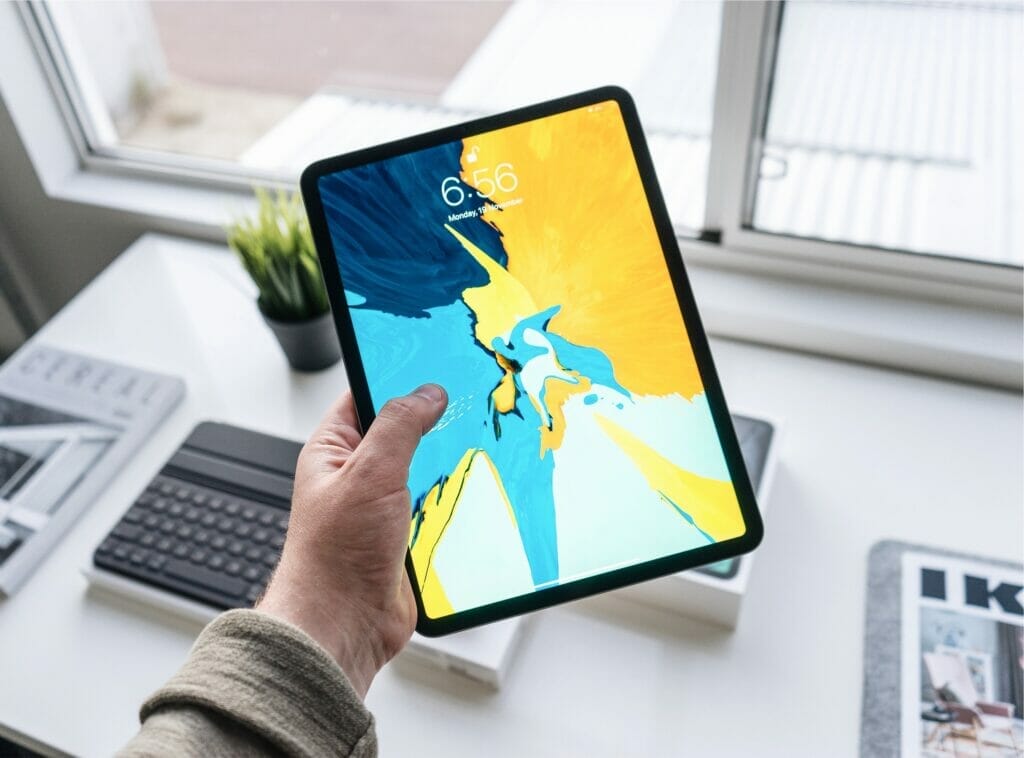 Whether for watching movies, looking up things to do in your destination, or just having around in case your phones die and you need another way of looking at a map, pack your iPad or tablet loaded with entertainment, navigation apps, and any other resources you might need along the way.
11. Garbage Bags
People often forget to bring this on a road trip, and it's important! Garbage bags!
Being able to pile up everyone's used tissues, food wrappers, and other garbage in one bag and then throw it out in your next stop is so much easier than getting to your destination and having to go into the car with a hazmat suit.
Usually, when people forget these, things get stuffed in seat pockets and door handles, but this way you can just have one garbage bag ready to go to keep the car organized and not smelling.
12. Lip Balm
This might be a weird one, but so many people report that going on car rides makes their lips chapped, whether through the lack of moisture in the atmosphere or from changing climates as you get out of the car on the stops along the way.
Make sure everyone has some lip balm and moisturizer packed, even travel sized ones like these, and you won't have that issue.
13. Headphones for All
There's nothing that keeps a bunch of road trippers more sane than the ability to not hear each other.
Whether the driver is playing music that makes your ears bleed or the kids want to watch Frozen for the 87th time, some good noise cancelling headphones like these will make sure that everyone can have some peace.
Headphones are illegal to wear while driving in most states, so the driver gets first dibs on what to listen to and then everyone else can put in their headphones if they disagree.
14. Utensils/Tupperware for Food
I always recommend bringing hard-sided tupperware with utensils for food on a road trip, as it makes it easier to organize and pack because you can put things on top of it and stack it.
When you bring everything in Ziploc bags, it gets squished in between seats, is really hard to organize, and the chances that it busts open and spills Cheez-its everywhere is much higher than if you use some interlocking plastic tupperware like these options.
What to Bring on a Road Trip with Kids
Got the kids in tow?
Keep them busy on a road trip with this kid's road trip packing list!
15. Handheld Game Consoles
No one's going to judge you for bring alllll of the handheld video games you can think of.
Nintendo Switch? Yes. Old School Gameboy that they'll have no idea what to do with? Check.
There's no better time than a road trip to keep the kids occupied with video games, and as long as you load up on different options so they can switch between games, that should be enough to get you some peace and quiet for a few minutes.
16. Road Trip Games like Bingo
Okay, it's old school, but when you want to get the kids away from the screen, one of the best things in your road trip packing list should be real, in-person, road trip games!
There are so many, like this road trip Bingo set, or this road trip games set, and it's a fun way to get the whole family involved in an activity instead of just individually doing your own thing.
17. Coloring Books
Coloring books and crayons are a great way to keep toddlers engaged on a road trip, especially if you let them pick out the coloring sheets ahead of time.
This is another one of those activities they can do quietly while watching a movie or listening to music, and just entrancing enough to not make them ask you "are we there yet?" every 10 minutes…
18. Behind the Seats Organizers
Organization alert!
These behind-the-seats car organizers are a must-have for a road trip with kids.
Not only are they fun and can keep the kids busy organizing their stuff for a little bit, but they get everything off the floor and out of the crevices of your car and into their own dedicated space.
There are places for snacks, for books, for video games, for tissues, and so much more.
19. Snack Boxes
So many parents swear by creating a fun snack box for the kids to keep them entertained throughout the roadtrip.
People use boxes like these that can hold all different types of snacks to create a colorful road trip food box.
It sounds silly, but it's way more fun than passing back a giant bag of Goldfish and watching it spill all over the floor.
Get the All-American Travel Secrets!
Don't miss out on America's hidden gems!