Right after, "where can I get an adult beverage around there?" most parents are asking "what's the best stroller for Disney World?" to make sure that their little ones are riding in style and they're not showing up to the most Magical Place on Earth with a seriously unmagical or banned stroller.
That's right, some strollers at Disney World are actually banned!
In this guide to the best strollers for Disney World, we'll go over which ones you can bring, which ones you can't bring, and which ones you should bring.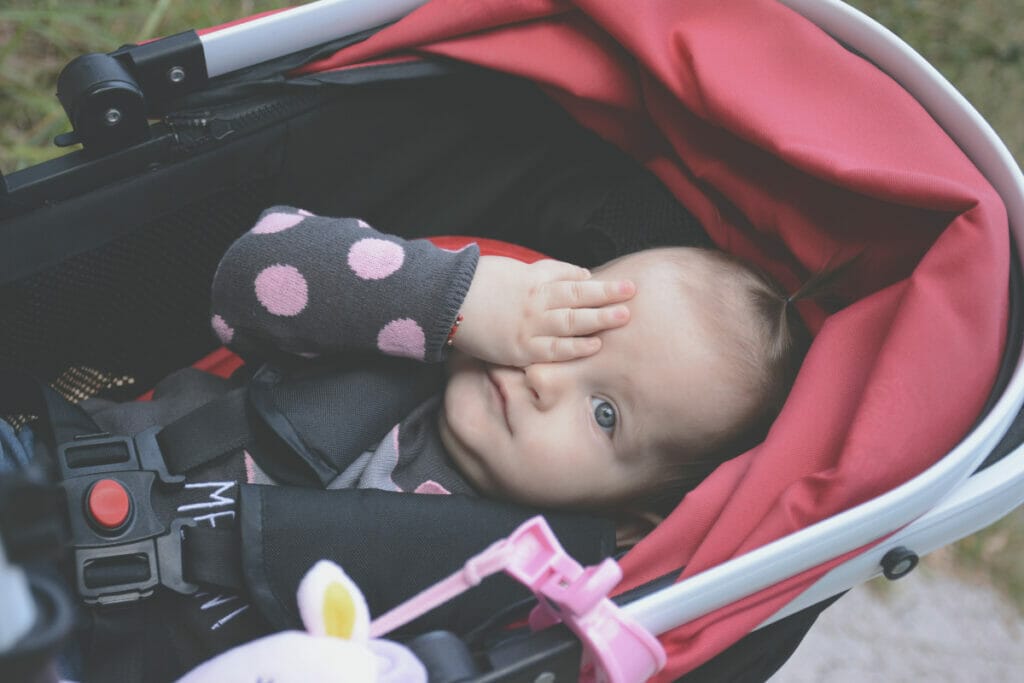 We'll also talk about the best double strollers for Disney World and the best strollers for Disney with older kids, as many parents do find that it's easier to bring a stroller even if your child has just phased out of one due to all of the walking involved.
We've got a whole guide on the best age to bring a child to Disney as well in case that informs your decision.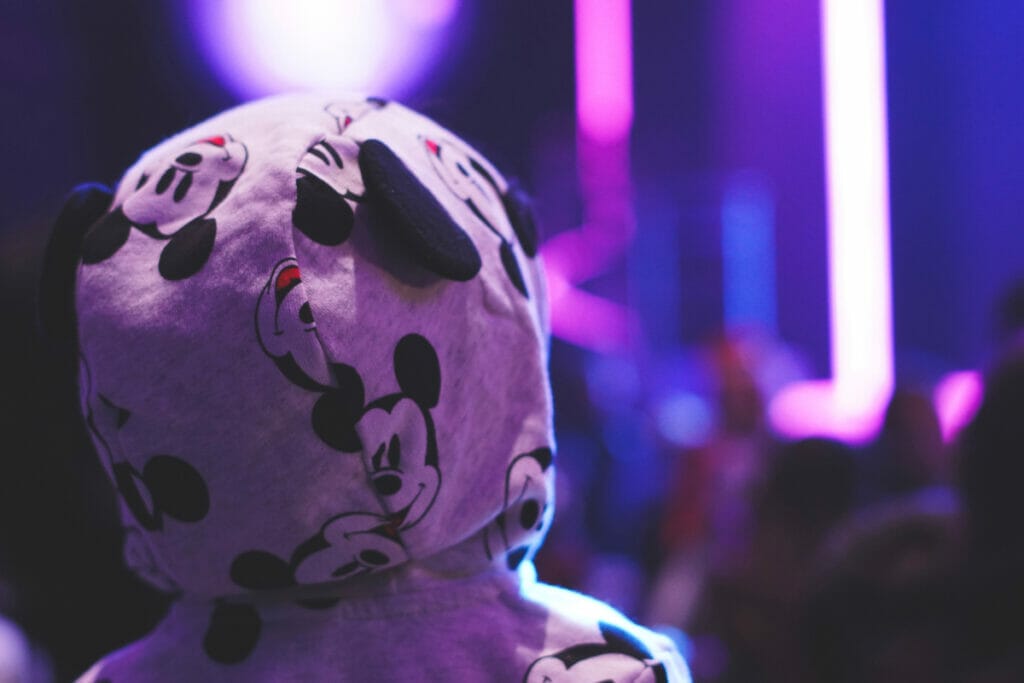 Also don't forget to bookmark our other Disney gear guides on what to bring to Disney to help you find everything from the best cooling towels to the best water bottles for the parks.
Want insider Disney tips from an expert?
Join 4,000 others in weekly guides to Disney's hidden secrets, gems, and money-saving tips!
Pssst – this printable Disney scavenger hunt is amazing
Since you're already looking up Disney guides, I just wanted to make sure you knew about this printable Disney World scavenger hunt created by a lifelong Orlando native and Disney World fan.
There are over 60 challenges with a full answer key and both Family and Grown Up versions and a bonus Disney Springs hunt for your non-park day!
Can I Rent a Stroller at Disney World?
This is a buying guide for those bringing their own strollers to Disney World, but you can rent a stroller from Disney if that suits you best.
They're not the most comfortable, but plenty of families use them and they get the job done.
What Strollers are Allowed at Disney World?
If you are bringing your own, you should know that there are two main requirements for strollers at Disney World.
Firstly, they need to fit the size requirements, which is less than 31 inches wide and 52 inches long.
Secondly, they cannot be a stroller wagon.
These are popular at other theme parks, but you need to be able to put the kids in a real stroller that you can push, not a wagon that gets pulled along.
Tips for Strollers at Disney World
Check out our guide on bringing a stroller to Disney World with more information if you're someone who likes to plan ahead, but here are a few nuggets to get you through.
Firstly, having a stroller at Disney rocks because it gives you the chance to store a lot of things you wouldn't necessarily want to carry (coolers with packed lunches, misting fans, etc) and it can give everyone a reprieve while your child falls asleep during the fireworks or is just too tired to walk.
Only ever park your stroller in designated parking areas outside the rides, as Disney cast members will have to come and move them if they aren't (which means a long search for your stroller when you're done).
Finally, if you're taking Disney transportation, you have a better chance of not having to fold the stroller down and let your child stay in it if you take the monorail, boats, or the Skyliner. You always have to fold down the stroller on a Disney bus, which can be a hassle.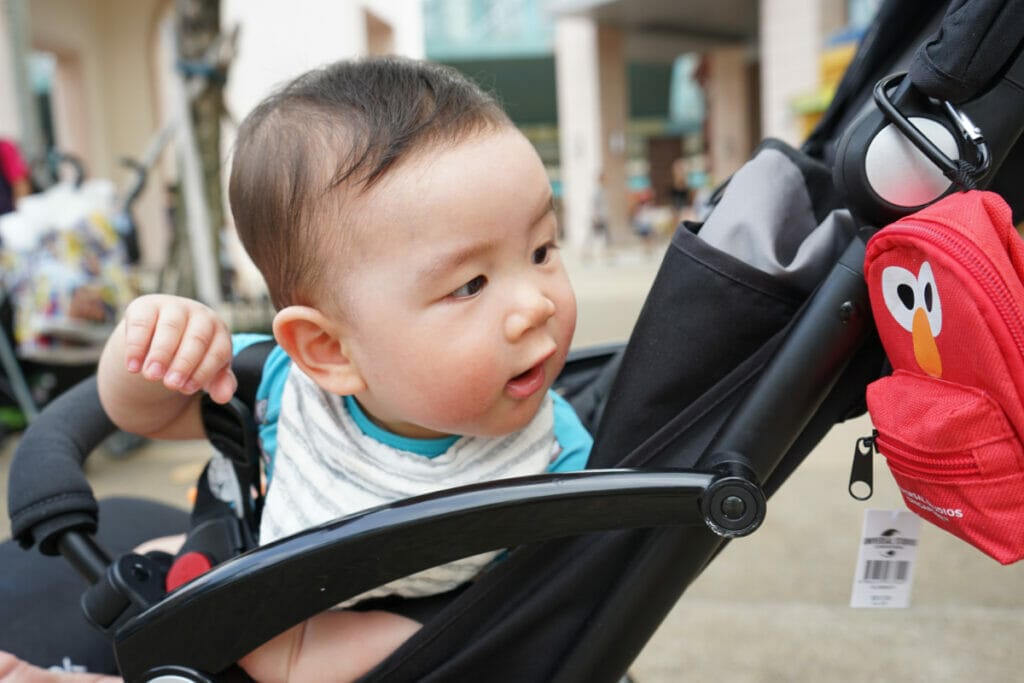 Best Strollers for Disney (for one child)
If you've just got one child in a stroller and are looking for the overall best stroller for Disney, these options are some of the most highly recommended among Disney guests.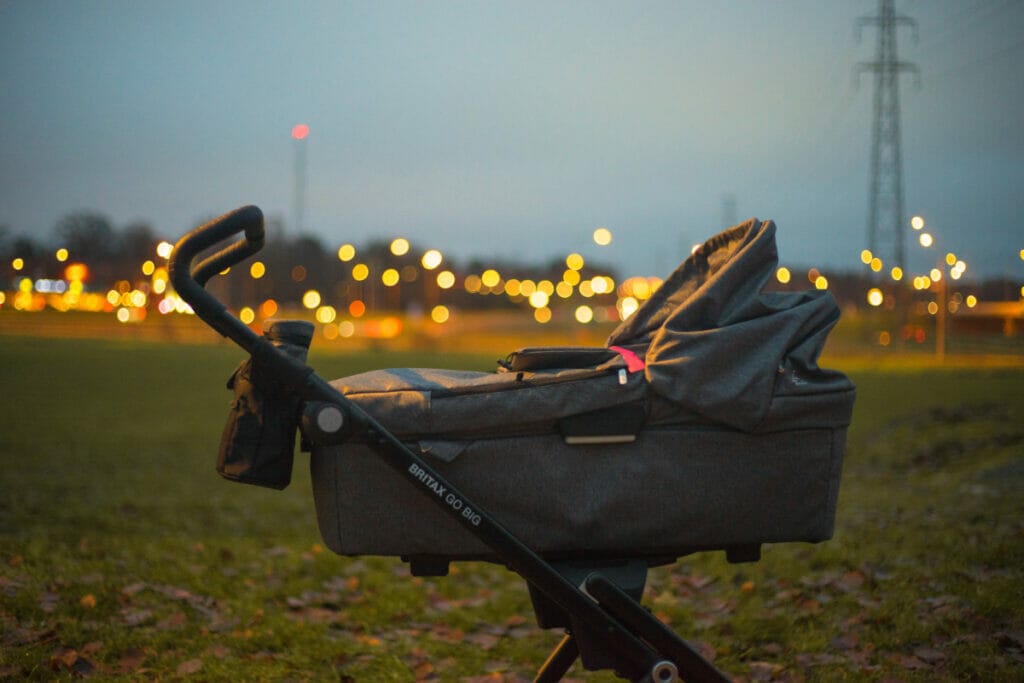 This lightweight and budget stroller (less than $50) is a great idea if you just want a stroller for Disney that's easy to carry around. It folds up completely compact, has a storage basket underneath, and even has cup holders.
There's multi-position recline so you can lay them down for a nap if need be, as well as locking rear wheels to keep them in place while you're watching a show.
There's also an adjustable canopy to protect your little one from the sun, and thousands of parents have rated this stroller highly for its insanely low price and corresponding high quality.
Maximum weight: 45 pounds
Perfectly suited for Disney size requirements, this awesome stroller has a reversible handle so you can push the child forward or backward facing.
It's also got car seat compatibility so you can put your baby straight from the car into the stroller, or let your toddler (up to 50 pounds) sit in it with their feet on the foot rest.
The canopy is extendable so you can keep the sun out (and it's SPF 50!), and the seat reclines into three different positions.
This is a nicely designed and comfortable mid-range stroller that has a quick and compact fold and also a tray table so they can eat their lunch off of it.
A large storage basket under the frame is a great place to store your cooler and diaper bag and other Disney must-haves.
Maximum weight: 50 pounds
If you want to splurge on the best Disney stroller, this lightweight stroller is designed for an easy "one hand" fold (amazing when you have a child in the other arm!) and it's easy to push around the parks.
The canopy is extra large for extra protection, and there's a foot brake for the back wheels for when you want to make sure the stroller doesn't go anywhere.
The storage basket is incredibly roomy, and it has all-wheel suspension (with 3 wheels instead of 4) which makes it so easy to push, even if you're dealing with uneven terrain.
It's one of the lightest weight strollers you'll find, with a small turning radius so when you're making a beeline for your Fastpass.
Maximum weight: 55 pounds
Best Double Stroller for Disney
Got two kids in a stroller?
You can definitely take a double stroller to Disney World, but we would always recommend that you bring a front-to-back double stroller and not a side-by-side one.
Especially during more crowded times (both of the year and of the day, like at parades), you will be dealing with narrow walkways and it can be incredibly difficult to get through.
Built with plenty of riding options (infant car seats can go in either spot, kids can sit in either spot, or a child could stand in the back spot), the Baby Trend Sit n Stand Ultra Stroller is a fantastic cheaper option if you have two kids to push.
Dual cup holders and ergonomic handles make this stroller both convenient and easy to use, and there's a foot-activated parking brake if you need to slow the roll (literally).
There's a large removable canopy in the front seat (and you can also add on your own canopy for the back seat), and there's a 5 point child safety harness so you can make sure baby isn't going anywhere they're not supposed to be.
Parents love the dimensions of those stroller and how easy it is to maneuver without knocking into everything, which will do you well in the line for the monorail!
Front seat maximum: 40 pounds, back seat maximum: 60 pounds
This stroller holds up to 90 pounds total, making it the best for carrying two children close in age or one toddler and one infant.
It's really easy to set up right out of the box, and it's not bulky at all. It comes with universal adapters for car seats.
The back seat can be set up in multiple ways so the toddler in the back seat can actually sit down and relax or stand up on the platform.
The canopy cover will cover both kids (bonus), and there is plenty of storage underneath.
There are no cup holders like in some other strollers, but the compactness of this double stroller makes up for it.
This Graco Ready2Grow double stroller is the best of the best when it comes to double strollers. While it rides like a double stroller, it folds down like a single stroller so you'll save tons of space.
The seats are adjustable, so you can fit two infant car seats, two stroller seats, one stroller seat and one bench seat, and the list of options goes on. Parents love that neither seat has to be removed to fold it up, because there's nothing worse than trying to take out a seat and fold up a stroller while everyone behind you just wants to get on the bus back to the hotel.
There's also the option to turn around the back infant seat so it faces you to keep baby close.
The sunshade completely covers the first seat and partially covers the second seat, and the wheels are rugged without needing any air.
Even better, you get the extra bells and whistles with this double stroller, like a stain resistant fabric that wipes off incredibly easily.
Best Stroller for Older Child at Disney
If you have older children who might not usually use a stroller, but have recently phased out of one, it can be a fantastic idea to bring a stroller for them because the walking required for Disney is intense.
Especially if you're making the most of your days and going rope drop to fireworks, a child who is ordinarily able to keep up and walk themselves might need some extra help.
Here are the best strollers for older children at Disney World.
This stroller is great for kids up to 55 pounds, while many strollers are only for up to 45-50 pounds, so you get an extra bit of time with this one!
It's incredibly compact and folds up to about the size of a briefcase, which is perfect for Disney and airplanes.
The backrest also has a breathable fabric, which is seriously a must-have for the hot Florida sun. There's also a padded inlay that can be added in warmer weather.
Double wheels ensure you never get stuck, and parents say this is the best stroller for traveling with older kids who aren't usually in strollers, but need one for Disney.
This incredibly sturdy, 3-wheel stroller is perfect for older kids as it will take up to 75 pounds.
The tires are extra large and air-filled, which makes for easy rolling, and there's an extra wide seat as well as great visibility for the child (perfect for pushing them along while they're awake and still want to see what's going on). It's also great for pulling them up to a table, as they won't need to get out to eat or access most table tops.
The aluminum frame has shock absorbing suspension and is also pretty easy to fold up.
It comes with a sun canopy for lots of shade, which is essential for a Disney World stroller, and parents recommend it for older children and children with special needs who may find it easier to tour Disney in a stroller, but don't fit in smaller strollers.
Adjustable to fit your child from birth to 75 pounds, this is the perfect stroller to grow with your child.
It's got an adjustable handlebar with 9 positions so you can set it to what feels comfortable for you, and there's an extra large 50 SPF canopy to keep your kid protected from the sun.
The mountain bike style suspension makes it a really smooth ride (not so much an issue on paved parts of Disney, but means you can head off onto the grass easily if you need to).
The seat is incredibly comfortable with stainproof fabric, the brake is so easy to work with just your foot, and the basket has extra storage pockets so you can separate snacks, water bottles, and more.
Parents rave about this stroller as the best stroller they've ever used and well-worth the money if you are prepared to invest in you and your child's comfort as you experience Disney World.
What if I Need a Stroller for More than Two Kids at Disney?
If you have three kids in a stroller at Disney, your best option is usually to have two adults pushing, one a double stroller and one a single stroller.
Triple strollers don't often fit within the Disney stroller requirements in terms of size, and if you have a triple stroller, you're stuck pushing all three stroller spaces for the entirety of your stay, whereas if you have one child who on that day doesn't want to be in the stroller, you can always leave the single one in a hotel room or just park it permanently at one of the stroller parking spots for the day.
Get the All-American Travel Secrets!
Don't miss out on America's hidden gems!