If you're going to travel to Disney World any time of the year (including January), you need to know the best sunscreen for Disney World.
Orlando gets some intense UV rays year-round (which makes it such an amazing vacation destination!), and that means that protecting your skin is seriously important.
Don't be the person who is like, "oh, I'm from Michigan and we totally get sun there and I don't wear sunscreen."
No.
Florida sun is a harsh, intense kind of sun and sunscreen is going to be your defense against any harmful effects from it, whether you're swimming in Disney World pools or visiting the parks, so time to open those bottles, soak in the weird sunscreen smell (but we'll recommend some that don't have that) and lather up.
In this guide to the best sunscreen to wear at Disney World, we've covered both kids and adult versions, along with eco-friendly options, spray options, high SPF options and regular sun lotion that we all remember from childhood days at the beach.
Apply liberally, buy more than you think you need, and don't be fooled by any clouds!
If you're looking for other recommendations for Disney gear, also check out our other guides as we've rounded up everything from the best coolers to the best strollers to why you need a cooling towel ASAP!
Pssst – this printable Disney scavenger hunt is amazing
Since you're already looking up Disney guides, I just wanted to make sure you knew about this printable Disney World scavenger hunt created by a lifelong Orlando native and Disney World fan.
There are over 60 challenges with a full answer key and both Family and Grown Up versions and a bonus Disney Springs hunt for your non-park day!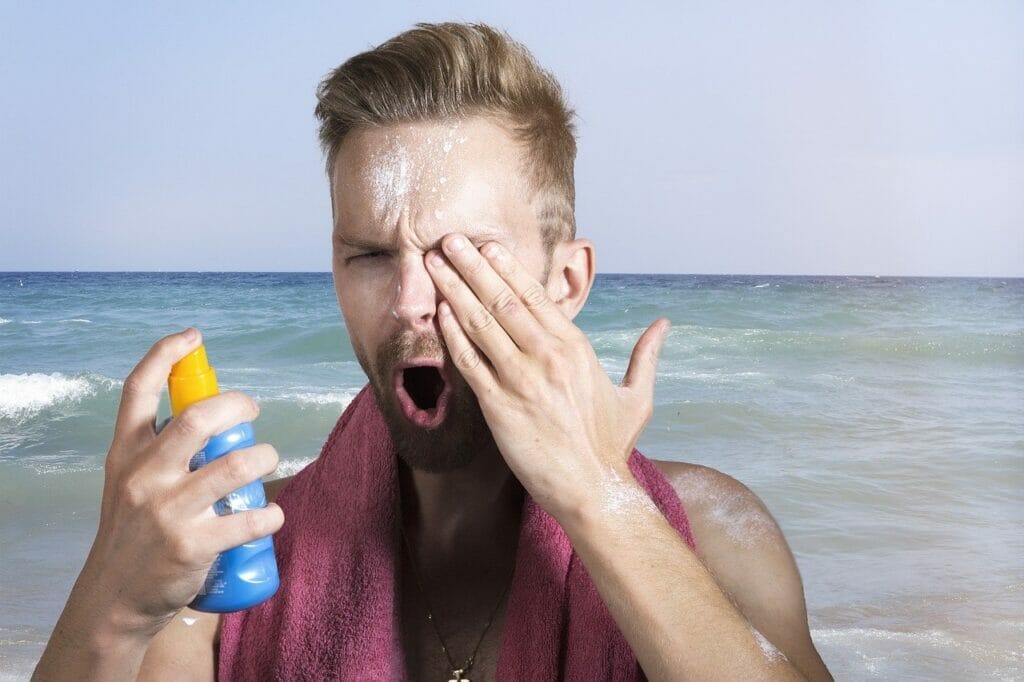 Best Sunscreen for Disney World for Kids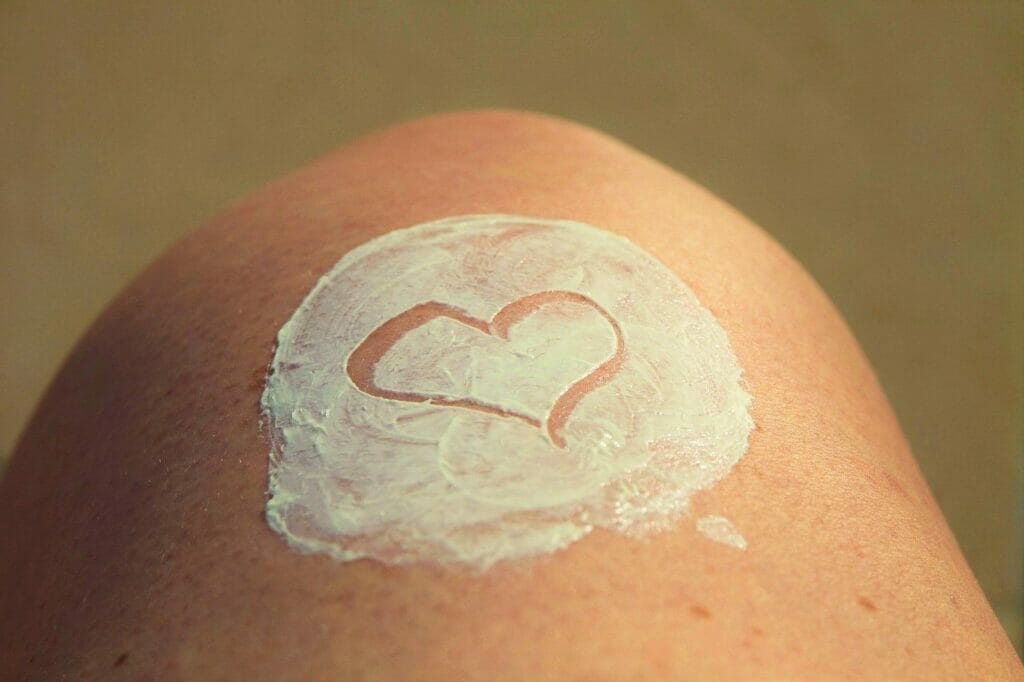 The best sunscreen for kids for Disney World if you're focused on the SPF is this Coppertone 100+ SPF kids brand.
With water resistance for 80+ minutes and an easy spray-on application, you'll know that your kids are protected in the hot Florida sun as this is meant for full protection (not the diminished protection of something like an SPF 15!)
The moisturizing formula makes sure that your kids skin still feels soft.
This sweat proof sunscreen is designed specifically to go on wet skin, so you can use it on the kids at the Disney theme parks, let them run through the Disney Springs splash pad, or just know that if they sweat, it's going to stay on.
This is a spray sunscreen, and bonus: it smells like oranges, not that weird sunscreen smell that kids hate!
As always, make sure to continually reapply throughout the day as there's no sunscreen on earth that lasts all day!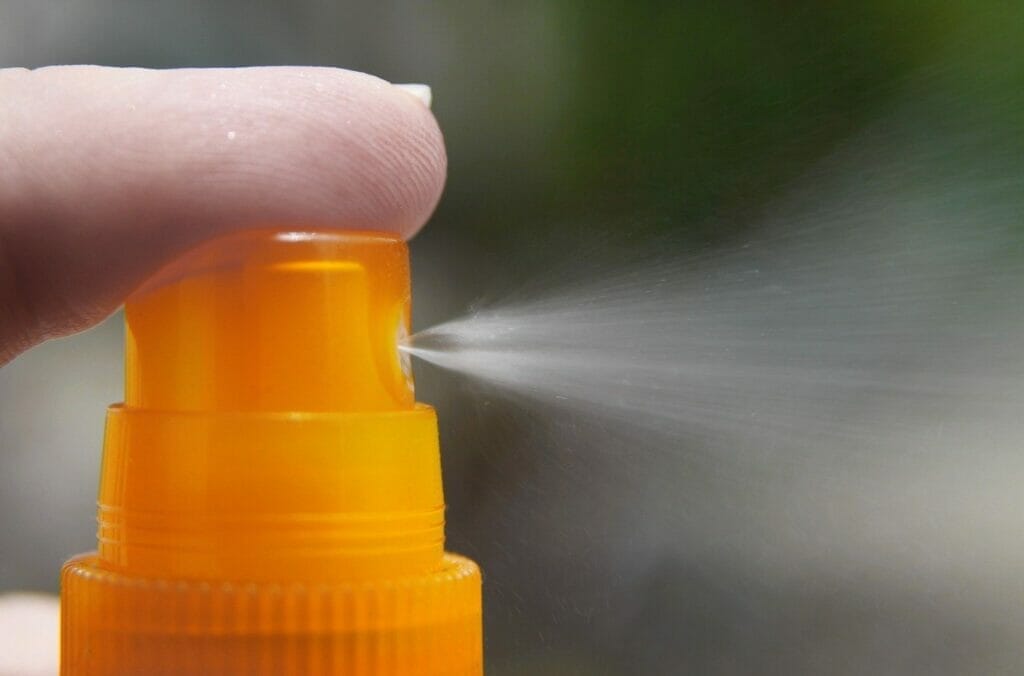 When it comes to the face, it's always best to get a roll-on face sunscreen stick rather than spraying harsh sunscreen into their eyes.
The best face sunscreen for kids is the Baby Bum SPF 50+ Sunscreen face stick.
It is so gentle that it works great on kid's skin, and it has mineral based protection with a non-oily feel. The formula is also plant-based, so you can be sure you're only putting natural ingredients on their face, and all you need to do is apply it 15 minutes before going out in the sun.
Carry one of these around in your Disney backpack and reapply about every hour and a half in the intense sun.
You know that kid that seems to be allergic to everyone or has skin that will react at the slightest chemical?
Aveeno Children's for Sensitive Skin is a sunscreen lotion that aims to help keep those kinds of kids safe, while not putting anything harsh on their skin.
It's SPF 50, non-greasy, sweat-proof and a calming lotion feel rather than a spray, which makes it easier to apply as well as test to make sure your child doesn't have a reaction.
It is essential that every child at the Disney parks wear sunscreen, even the ones with sensitive skin, and this sunscreen is one of the best at helping make sure they (and their skin) won't be irritated!
Best Sunscreen for Disney World for Adults
Adults often spend so much time thinking about taking care of the kids at Disney that you end up seeing a lot of suburned grown-up faces and shoulders!
Adults need sunscreen just as much as the kids, so don't forget about yourself when purchasing sunscreen for Disney World.
If a high SPF is on your list (calling all red heads and those who burn easily!), the Neutrogena 100 SPF line is a fantastic option.
It's fast-absorbing, oil-free, and an easy spray so you can just spray and go.
It's water resistant for up to 80 minutes, and comes with dermatologist recommendations.
There's also no overwhelming odor or film, so you can feel incredibly protected without having the weird gritty remnants on your skin to remind you.
Coppertone Sport Sunscreen is one of the best sweat proof sunscreens for adults at Disney, which makes it perfect if you're heading to the water parks or going on rides like Splash Mountain.
It's an SPF 30, and a tear-free formula so no sunscreen ends up stinging your eyes. It is a lotion, so you can physically look and make sure you've covered all of the must-cover areas (neck and shoulders, hello!).
There are added antioxidants to replenish your skin, and of course always make sure to reapply regularly.
Specifically designed to be sunscreen lotion for your face, Neutrogena Clear Face Sunscreen is an oil-free sunscreen that promotes itself as "breakout free."
It's SPF 55 so you'll get some great protection, as well as a weightless and light feeling sunscreen so it doesn't feel like your face is coated in gunk.
It's also water-resistant for up to 80 minutes, so you can go swimming with it on in your Disney resort pool or go to the water parks without worrying (just make sure to top up).
8. Sunscreen for Adults at Disney with Sensitive Skin: Coppertone Pure & Simple
This incredible Coppertone sunscreen is fantastic for people with sensitive skin (hands up over here).
Before we talk about what it has, let's mention what it lacks: parabens, PABA, dyes, fragrances, oxybenzone, and phthalates.
It's also 100% mineral and has 50 SPF, so your skin will be loving you for a lot of reasons.
It's gentle and a lotion rather than a spray so you can have even more control over application and take your time with testing it on patches of your skin (always a good idea with any sunscreen).
9. Eco-friendly Sunscreen for Adults: Sun Bum Original
So many people don't realize that sunscreen can be harmful for the environment, and while at Disney you won't necessarily be swimming in the ocean or encountering aquatic life, purchasing an eco-friendly sunscreen like the Sun Bum Original is still a fantastic thing to do.
It's fragrance free, reef-friendly (won't bleach the reefs if you take it to the beach), as well as vegan, and it's great for all skin types.
It's lightweight, oil free, good for the environment, and a great sunscreen to have in your armory as you have fun in the Florida sun.
Get the All-American Travel Secrets!
Don't miss out on America's hidden gems!