As someone who has battled various forms of anxiety my whole life (from social anxiety to hypochondria to everything in between), I thought it would be a great way to celebrate the magic that Disney World can bring by talking about traveling to Disney World with anxiety.
Now, I don't claim to know everything about how you or your loved ones experience anxiety, as it's different for everyone, so this guide to going to Disney World with anxiety uses a vague definition when it comes to anxiety.
It could be being anxious around crowds and lots of people (but not due to claustrophobia, rather the loudness and busyness of it all).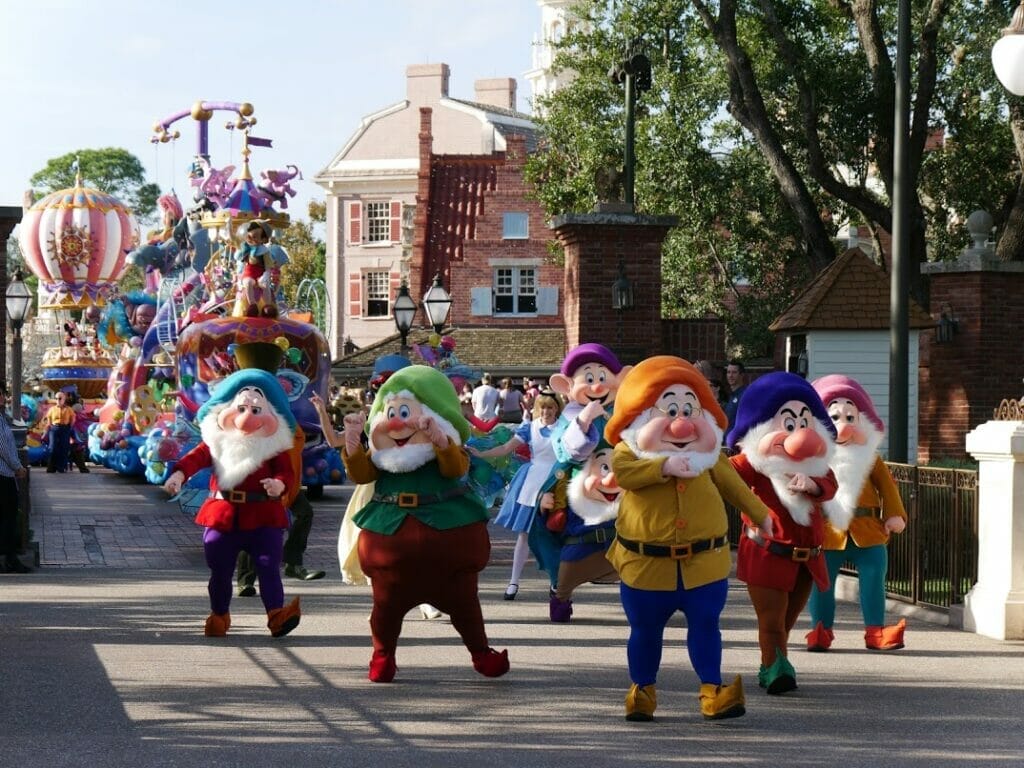 It could be being anxious about germs.
It could be being anxious when passing by characters in costumes (raising my hand over here).
It could be social anxiety related to interacting with cast members.
It could be anxiety over planning or getting to the parks and reservations on time.
The list goes on.
And whether you have a diagnosed anxiety and it's something you deal with in your everyday life, or if perhaps it affects you more when you have the pressure of trying to enjoy the "trip of a lifetime," hopefully these tips on going to Disney World with anxiety will make you feel like you can conquer all – or at least that you can enjoy yourself and leave most of your cares behind.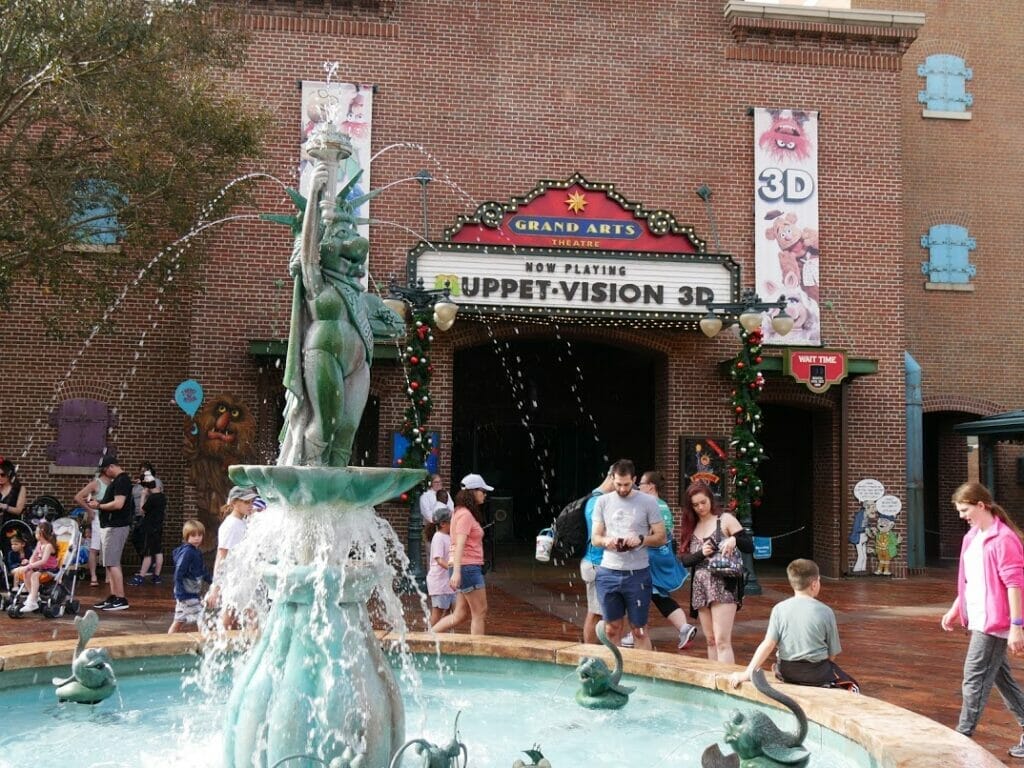 Because, after all, that's what Disney World is all about.
When I go to Disney World, I am in this bubble where the worries and fears and problems of the outside world can't touch me.
For me and for many others, Disney World is a safe space that only cares about creating magic and memories – not on judging you or burdening you with anything more serious than whether or not you can secure a last minute Fastpass to Flights of Passage.
Want insider Disney tips from an expert?
Join 4,000 others in weekly guides to Disney's hidden secrets, gems, and money-saving tips!
Pssst – this printable Disney scavenger hunt is amazing
Since you're already looking up Disney guides, I just wanted to make sure you knew about this printable Disney World scavenger hunt created by a lifelong Orlando native and Disney World fan.
There are over 60 challenges with a full answer key and both Family and Grown Up versions and a bonus Disney Springs hunt for your non-park day!
Tips for Going to Disney World with Anxiety (The Crowd Kind)
There are many people who go to Disney World every year who suffer from claustrophobia, or the fear of confined/packed spaces.
These tips will definitely work for people with claustrophobia, but they will also work for people who have general anxiety about crowds or the noise and general chaos that comes along with them.
1. Plan your trip for lower crowd season (if possible)
I know that the general consensus nowadays is that "it's never slow at Disney World," and while I would agree that it's not often SLOW, you can't tell me that there isn't a difference between going Christmas Day and going the third week of January – because there is.
If crowds are a big fear for you and you want to eliminate the "being swept up in a herd of people to get to Space Mountain after the fireworks" syndrome, then do your best to pay attention to crowd calendars and plan for a time when it's not predicted to be absolutely heaving.
I know this isn't a possibility for everyone, and you should be able to enjoy Disney even if you have to go in higher crowd times of the year, so read on for more tips on traveling to Disney World with anxiety of crowds.
2. Pay extra for lower crowd events
Disney often offers lower crowd events that you have to pay extra for.
These can range from evenings like Mickey's Not so Scary Halloween Party to fireworks dessert parties to VIP mornings in Toy Story Land.
While sometimes the crowds in these activities will be still noticeable, there is often a huge difference in watching Happily Ever After from the center of Main Street and from the inside of a VIP viewing space.
Read up on reviews of these experiences ahead of time to see how the crowds might be (or check last year's if the event hasn't happened yet), and consider booking some to give you an automatic "out" from the hustle and bustle.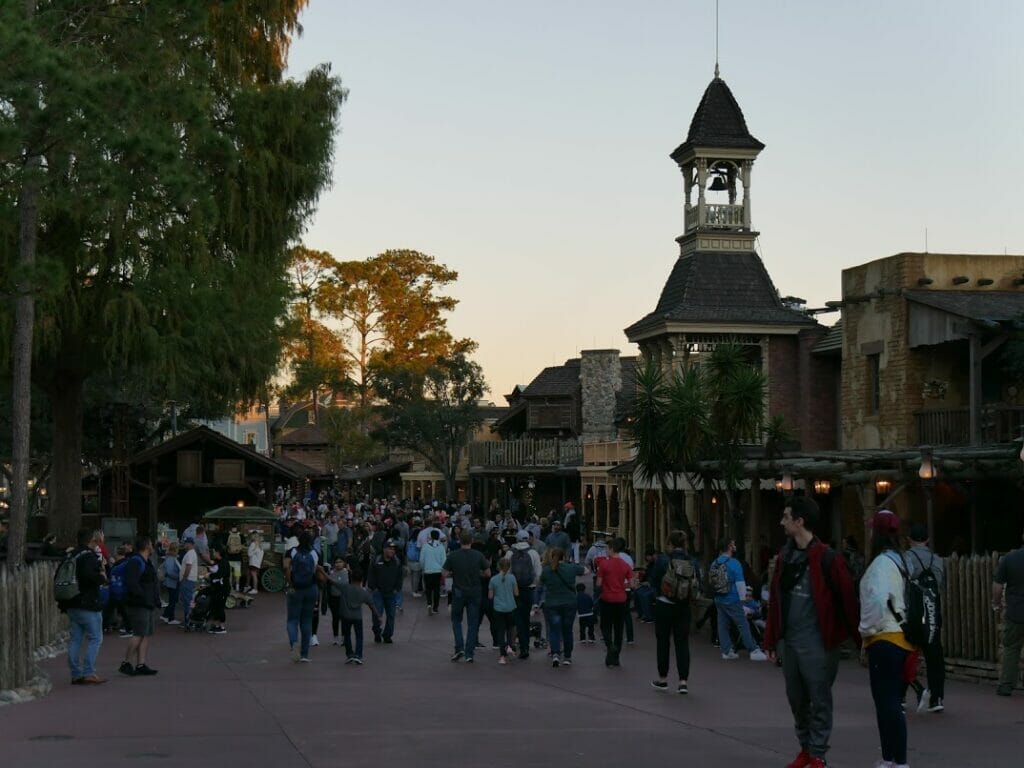 3. Go to a baby care center for a moment of peace
Did you know that there are baby care centers in every park?
Luckily for you, these aren't just for babies (or mothers) or those going to Disney World with toddlers.
I wouldn't use this option except in a dire situation (I've got some other tips on quiet places to go), but if you really need a space where you can just chill out for a bit in a room that isn't chock full of people, step into the lobby or main room of a baby care center located at all four parks.
The only room off limits to non-moms is the nursing room.
This is a great option if you are nearby and need a moment to compose yourself before carrying on with your day.
4. Stay until park close
Those trying to avoid lines at Disney World often opt for rope drop (or getting to the park before open), but I think the best option for people with anxiety towards crowds is actually to try and avoid the lines by staying late – until park close.
See, during rope drop, there are often large crowds of people at the front gates rushing to the most popular rides.
If you want to avoid crowds, take advantage of just before closing time at the parks when crowds are spread out and lines can also be shorter (and if you get in line before park close, you can still ride the ride!)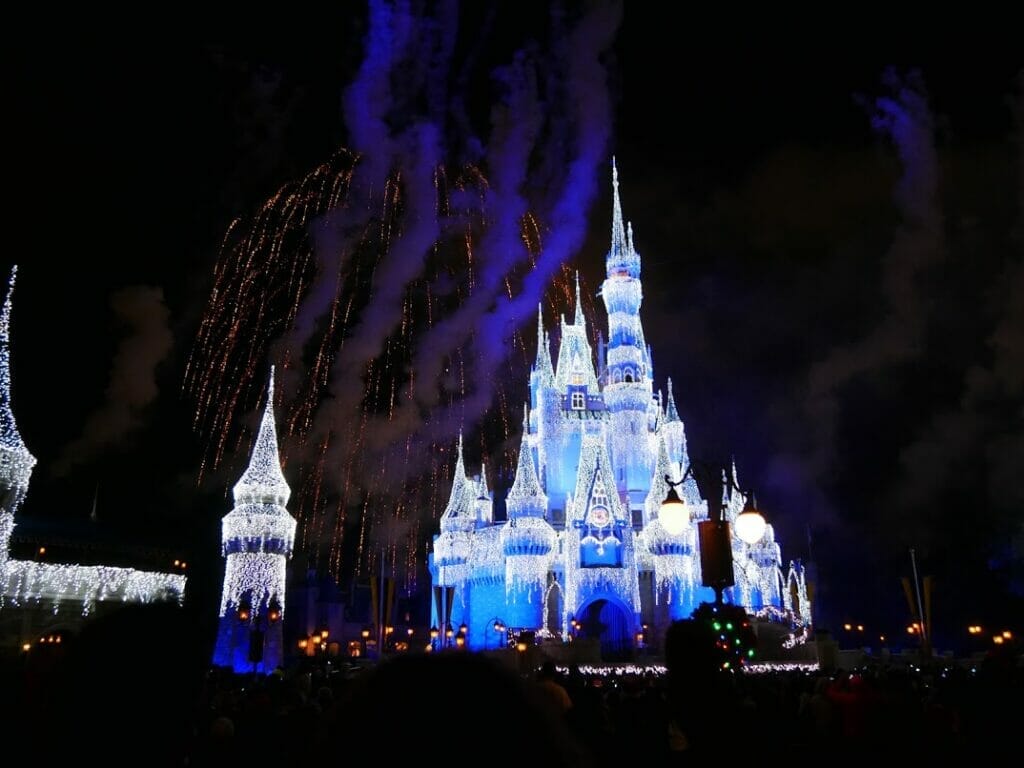 5. Plan sit-down meals
Table service meals at Walt Disney World are your friend if you need to regain some of your personal space.
Whereas with quick service you're often fighting for a table, table service means that your waiter or waitress will simply show you to your own personal oasis within the restaurant and you can enjoy a bit of time not smushed up next to the crowds.
Do your research ahead of time on restaurants with ample seating space and room in between tables if you get anxious over crowds as well.
You can use my tips on how to make difficult Disney dining reservations here so you can get all of the bookings you want.
For instance, breakfast at Boma is a lovely option with a nice amount of room between the tables, whereas San Angel Inn at Epcot often has tables really close together.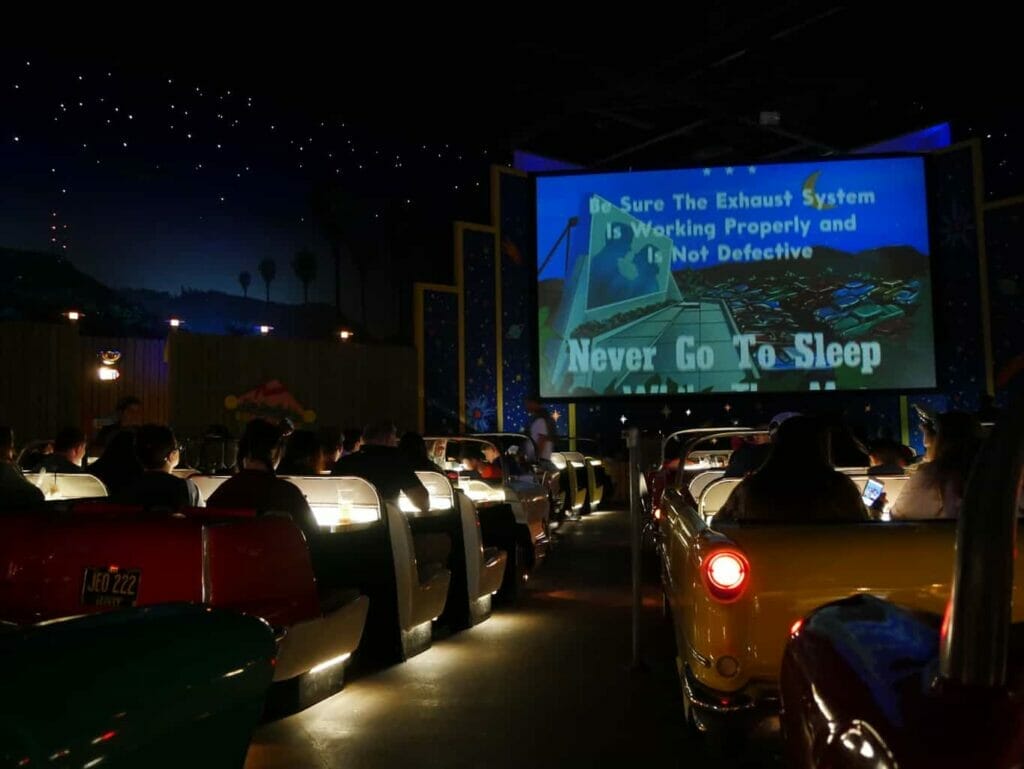 6. Take breaks at the resorts
Sometimes, you just can't get away from the crowds and that's just a fact of life at Disney World.
If you are traveling to Disney with anxiety, though, you should know the one place you can almost always find space – the resorts!
Don't be afraid to plan in some resort breaks, or book a hotel that's on the monorail or walking distance from Epcot and Hollywood Studios so you can just head back when you need a break and meet up with your group when you're ready.
Another thought would be to stay at one of the Moderate Resorts like Port Orleans Riverside, as these often have the most space and can be very spread out.
This isn't great for people who want to be within a two second walk from the food court, but it can be great at absorbing crowds and giving you a bit of room to breathe.
You can also check out these free things to do at Disney World which can occupy you on a rest day.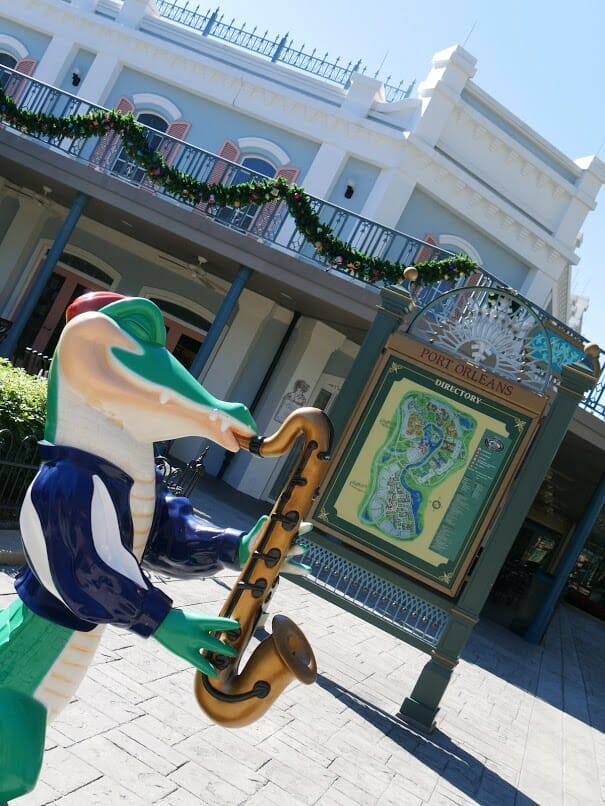 7. Shows with auditoriums are your friend
Another way of escaping the crowds in your way is to hop into a show (wait until almost before the doors close so you don't have to wait around in a big group).
Whether it's the Carousel of Progress or the Hall of Presidents, these are nice places to catch your breath, sit down and regain composure from fighting with strollers all day.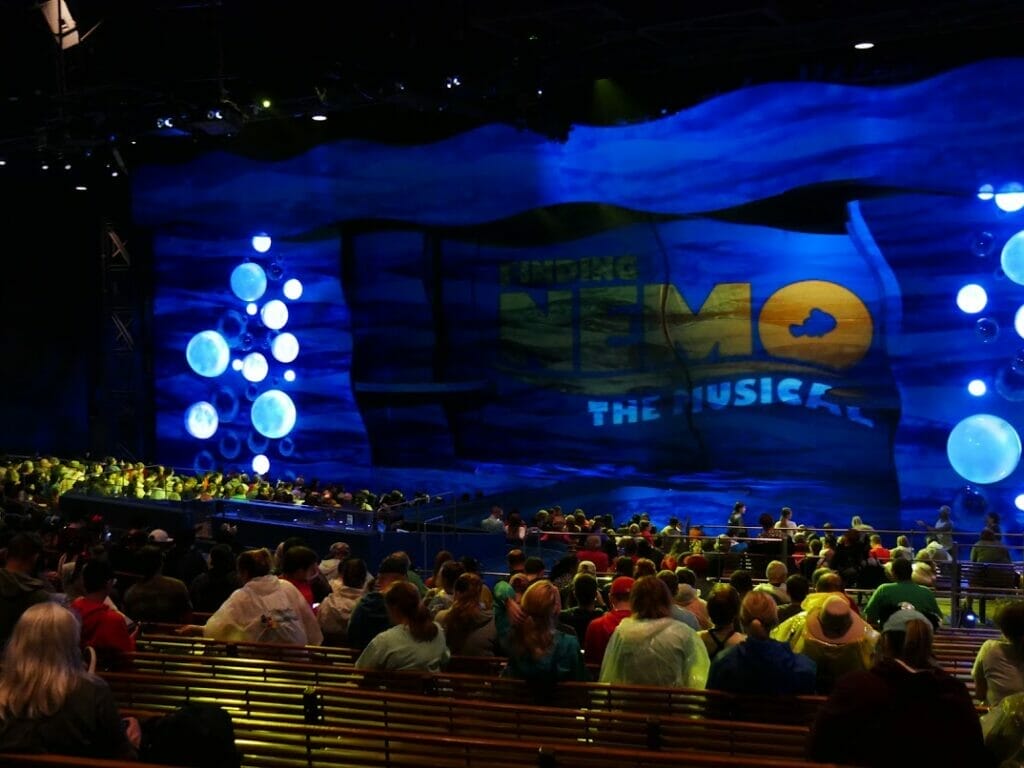 8. Fastpass the Rides with Crowd-heavy lines
Some of the queues for lines can feel a bit more crowd-heavy than others depending on the twist and turns of the line.
For instance, the crowds often get to me in Haunted Mansion where I feel like a lot of people are mushed together, but being in other lines don't bother me.
Do a bit of research, check out my guide on which rides to Fastpass at the Magic Kingdom, and try and get Fastpasses for those rides.
You can also check out my guide to avoiding lines at Disney World.
Tips for Going to Disney World with Anxiety (The Social Kind)
Another kind of anxiety that can really impact a Disney World vacation is the social kind.
Whether you have diagnosed social anxiety or just feel awkward talking to people, here's how to avoid some of those interactions if that would make you happier during your vacation.
1. Use Online Check-In
Traveling to Disney World with anxiety can be difficult, but one of the easiest ways to overcome it at Disney resorts is to just use online check-in!
You can use this at every Disney resort, including Wilderness Lodge, Art of Animation, Animal Kingdom Lodge, Caribbean Beach, Beach Club, All-Star Movies and more.
This can be done in advance through My Disney Experience, and all it means is that you'll get a text message with your room number rather than needing to go to the front desk.
2. Buy your package or tickets in advance
All of the Disney purchasing process can be done online before you get there.
Tickets are always going to be more expensive on the day at the kiosk anyway, so there's no point in doing that.
If, for some reason, you want to book something that can only be called into Disney, use a Disney travel agency like The Vacationeer (my favorite one!) and they'll book it for you through Disney and handle all of your transactions online if you want to.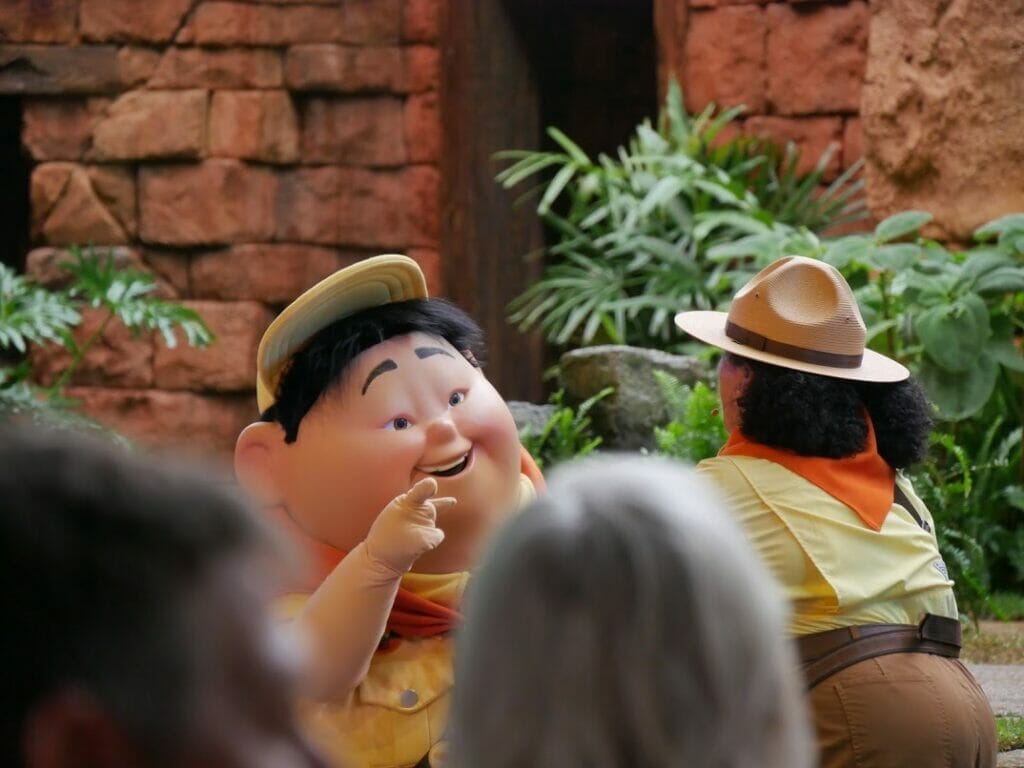 3. Bring your own food
Disney allows you to bring your own food into the parks, so if you want to avoid interacting with any food service cast members, simply pack your own sandwiches and snacks in a backpack like this one and you can just eat on a bench whenever you're hungry.
This can also help you save money at Disney World.
4. Have a designated member of your crew order food or souvenirs
If you feel comfortable letting the people you're traveling with know about your social anxiety, see if someone is willing to be the "people person" and order your food or buy your souvenirs for you.
I don't have diagnosed social anxiety, but I do this all the time with my husband who is way more comfortable interacting with people than me.
I'll just shove a wad of twenties in his hand and ask him to go up to the counter and purchase the item I've just fallen in love with.
Works every time!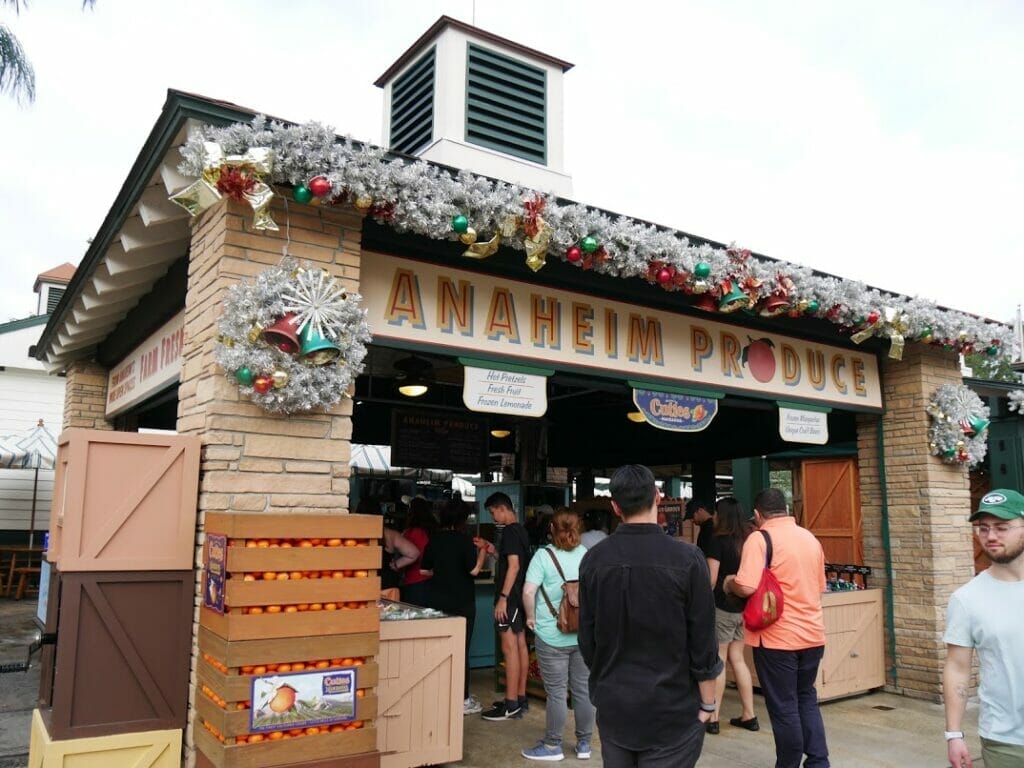 5. Order quick service online
Did you know that you don't even have to order many quick service orders at the counter?
With new quick service online ordering, you can put in your order through your phone and skip the awkward "what did you say?" moments in a loud quick service restaurant.
This includes lunch at Be Our Guest and Woody's Lunchbox at Hollywood Studios.
6. Avoid restaurants with heavy interaction
There are some sit-down restaurants with more interaction than others.
Steer clear of character dining if you don't feel like interacting (though if your whole party wants to skip out on the interacting, just tell your waiter or waitress to have them skip your table so you don't need to miss out on popular restaurants.
Other restaurants that don't include calendar, but can be anxiety-inducing include 50s Primetime at Disney's Hollywood Studios and Whispering Canyon at the Wilderness Lodge.
For some great ones that are more like "normal" restaurants, try Grand Floridian Cafe or Ale and Compass.
If you have any other suggestions of restaurants to avoid, let me know down below!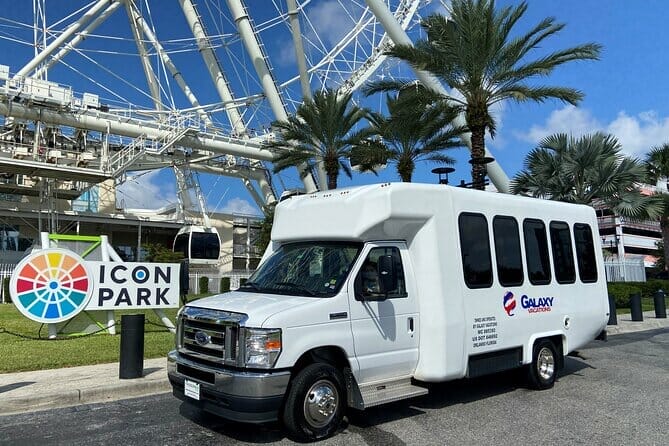 🚌Not renting a car in Orlando?
My favorite shuttle to get from the Orlando airport directly to Disney World is this one with a ⭐⭐⭐⭐⭐ rating.
Tips for Going to Disney World with Anxiety (The Germ and Sickness Kind)
If you're worried about coming down with an illness or picking up germs at a Disney park, here are some top tips to help you through.
You should know that Disney is a melting pot for germs from all over the world, so if this is a huge issue for you it's best to speak to a therapist about this ahead of time, but if you feel just slightly on edge about it, keep these tips for traveling to Disney World with anxiety about illnesses in mind.
1. Bring a packet of wet wipes
From quick service tables outside Cosmic Ray's to turnstiles you have to push through to railings along the queues, there are always ways to touch something that someone else has just touched at Disney World.
If this isn't your thing, carrying some wet wipes to wipe down a table you're about to eat at might bring you a little piece of mind.
This is one of my top tips on my guide to packing for Disney World for this very reason.
2. Stock up with hand sanitizer
Sometimes it's not convenient to run to a bathroom to wash your hands, so bring hand sanitizer with you to ensure you can do a quick wipe down of your hands before eating if you're stuck in a line or just really can't wait to dig into the turkey leg.
3. Eat healthy foods
While it may be tempting to gorge yourself on Mickey Bars, staying healthy at Disney can also be down to sticking to your normal diet and not overdoing the unhealthy food.
There are healthy food options at Disney almost everywhere you look if you know what you're looking for, especially if you go to a table service restaurant.
Even if you're sticking with quick service, don't have 6 hamburgers in a row if you haven't had carbs in months and opt for healthier options like the ones found at Sauli Canteen in Animal Kingdom or the Land Pavilion at Epcot.
Keeping your body filled with nutrients will help it fight off any foreign germs.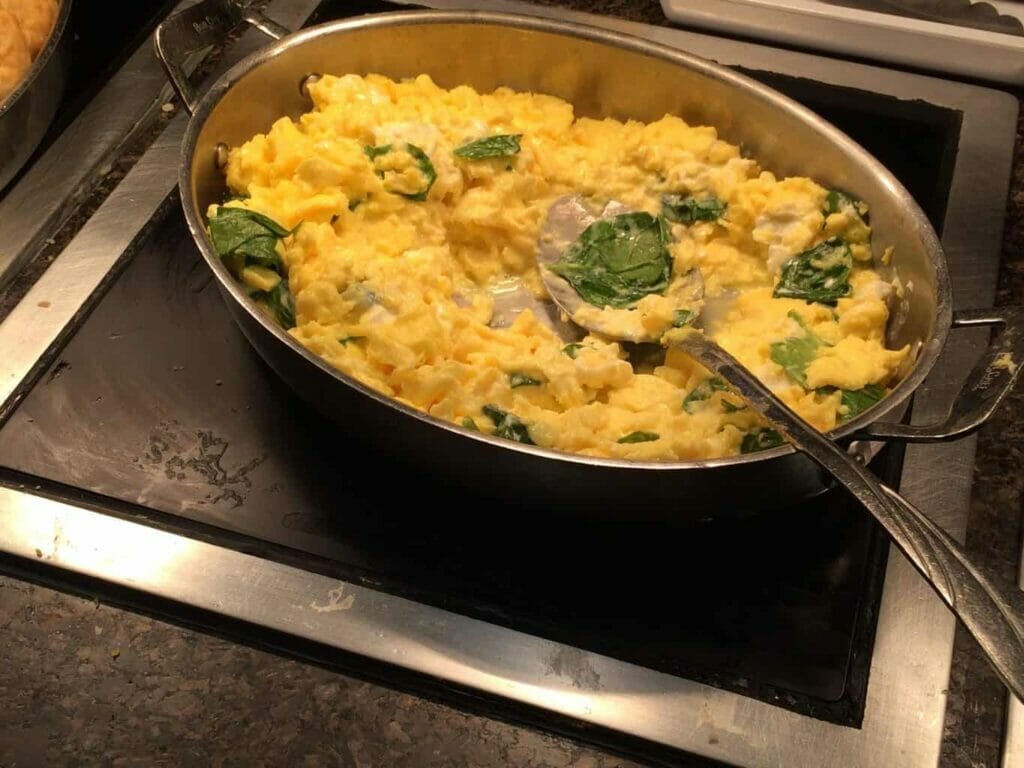 4. Drink plenty of water
Florida is HOT!
Whether you come in December or July, you should pay attention to your hydration and drink more water than you think you need.
Especially if you're trying new foods and mixing it up with other drinks, continually hydrate as it's going to be leaving you faster than you know.
Carry around your own water bottle for Disney with filtration like this one, as Florida water isn't known for tasting great.
You should also know that one of the best Disney moving saving tips is that you can get free tap water at any quick service spot in the parks even if you don't make a purchase.
No more spending $4 for a bottle of water every 30 minutes.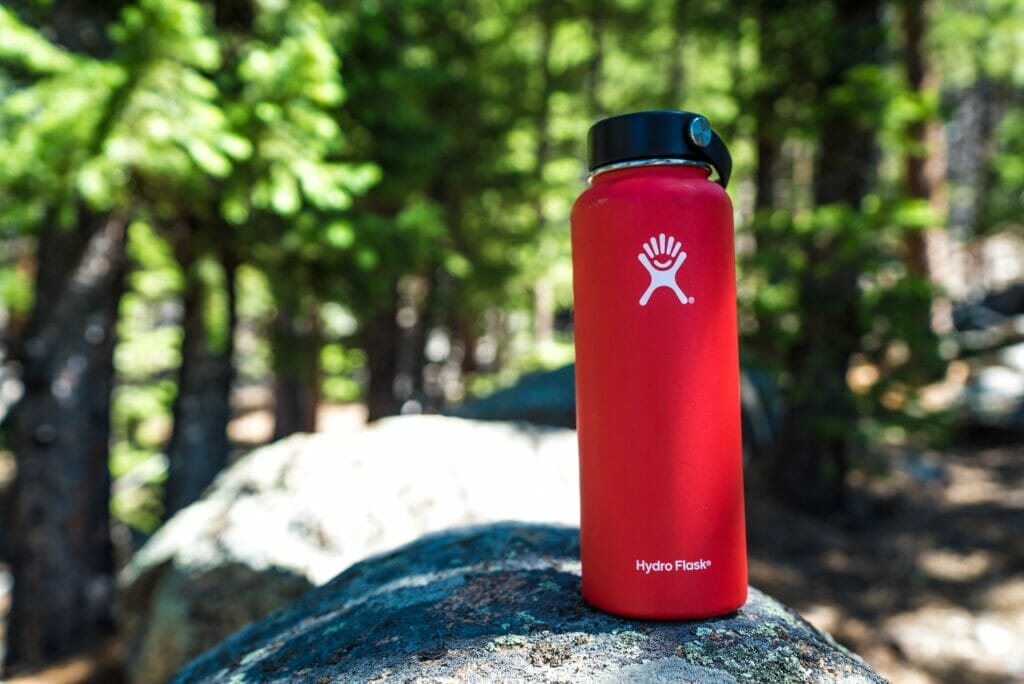 5. Get a good night's sleep
When you're at the parks, do everything you can to ensure you get a good night's sleep, whether that means not staying out until midnight every night, eating at similar times that you're used to, or booking a Deluxe hotel that means you're going to have less problems with surrounding noise (for the most part).
Your body can handle germs better when you're well rested, and while Disney isn't the easiest place to do that because you're just so excited, do your best to get some rest.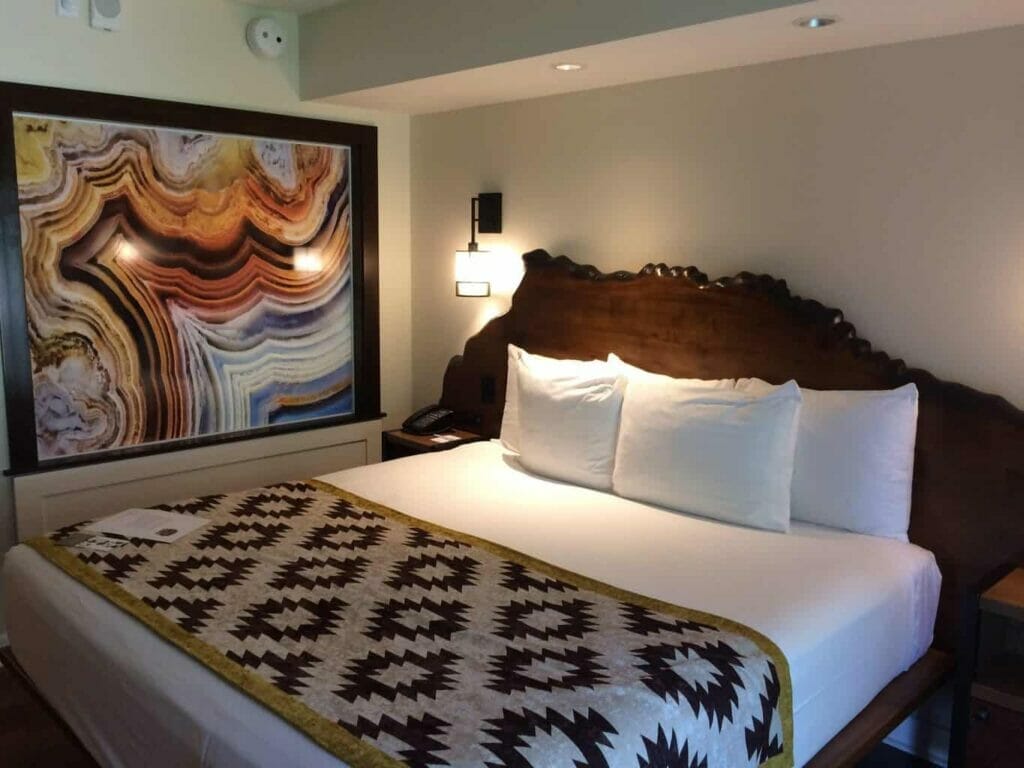 6. Start off the trip rested
If nothing else, try and start off the trip well rested.
It's no use if you're up until 4am packing the day before your flight and then spend a couple of hours in the air with recycled air before hitting the parks until midnight.
Get your packing done days ahead of time, make sure all of your proverbial Disney ducks are in a row, and then chill out a couple of days before take off.
You'll have a much calmer start to your trip and your body will thank you.
Tips for Going to Disney World with Anxiety (The Planning Kind)
Some people experience anxiety at Disney World surrounding the planning aspect.
Whether it's worrying about your days in the parks before you even get there or not being able to focus unless your plan is going exactly to schedule on the day, help yourself by keeping these things in mind.
1. Don't have a must-do list
I know that everyone is going to have their "favorites" list when it comes to Disney World, but it can really be a problem even for people who don't have anxiety when they create a 'must-do' list and then find that rides are closed, a line is too long, or for some reason you just couldn't get on Flights of Passage this trip.
Instead of calling it a "must-do" list, call it a "would love to do" list or just a "wish list."
These things are things you want to do, but they're not "must-dos."
Follow my 7 day Disney World itinerary if you're there for a week to start with a structure, and then branch out.
The only must-do is to be at Disney World, which you already are so you win!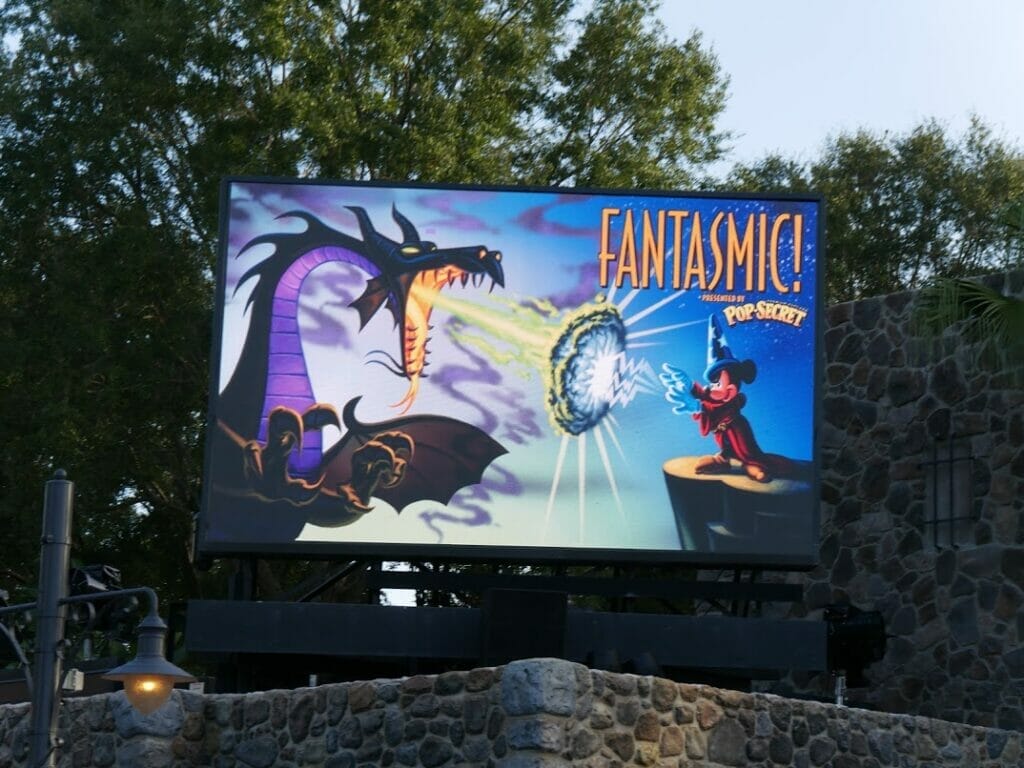 2. Test out a "winging it" day
I realize that a "flexible" Disney day strikes fear in the heart of obsessive planners, but I would encourage you to take even just one day to not have every single minute planned out.
Without a plan, you're unable to "fail" at how well your day went to plan, so you automatically win.
You might experience a different side to Disney touring that you never knew could bring you a sense of calm, or you might go out of your mind and absolutely hate it – but at least you know you tried.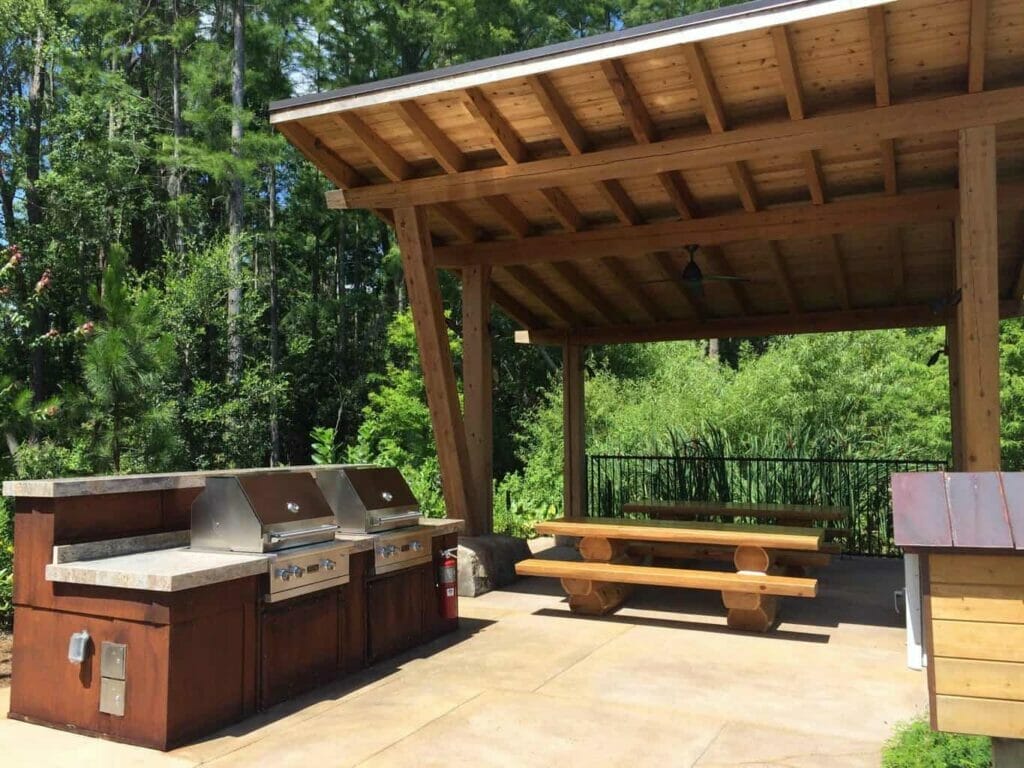 3. Do your wish list items first
Remember those items that you put on your wish list?
Whether it was buying a t-shirt at World of Disney or riding Big Thunder Mountain, try to do them earlier in the day and earlier in the trip so that you can relax knowing that you've done them.
I know for me it can be stressful spending the whole day wondering if they've sold out of that really cool item I found in the gift shop (I mean, it's not likely, but possible) or waiting the whole trip to then realize at the last-minute that the ride I want to do is down and we have to leave soon.
4. Have a mantra
Sometimes, plans go awry at Disney World.
Things go wrong or your feelings about it change or you get in an argument with your dad or it is pouring rain and outdoor rides are cancelled.
In those moments, you should come equipped with some sort of mantra you can say to yourself – similar to how you would get over anxiety-inducing moments at home.
Whether it relates to the Disney magic or not, have some coping mechanisms up your sleeve for when you just need to repeat a phrase to yourself or focus on staying grounded and remember what matters.
I'd love to hear your thoughts about traveling to Disney World with anxiety and any techniques you use to keep things magical for you!
Hey! Want more of our expert Disney guides? Check these out!
Get the All-American Travel Secrets!
Don't miss out on America's hidden gems!