Whether you're headed to Hollywood Studios for the first time or 20th, these are the best Hollywood Studios rides so you can make sure you focus your day on the best of the best.
Hollywood Studios is also filled with shows, so if you want the real scoop on which of the shows are the best, check out my guide on what to do at Hollywood Studios.
But in this guide, we're talking about the rides and their rankings, as Hollywood Studios does actually have quite a few to choose from.
Many of these came with Toy Story Land and Galaxy's Edge, so people who haven't been to Hollywood Studios in a few years might be surprised!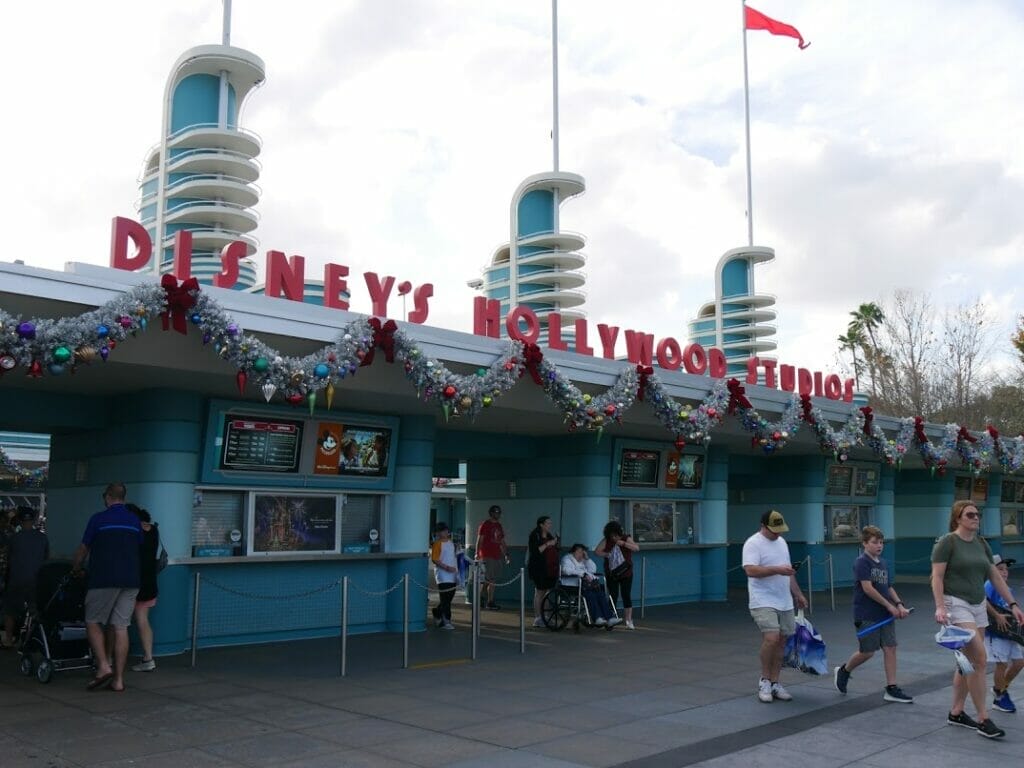 In addition to talking about the best Hollywood Studios rides, we're going to talk about the worst ones, because yes, every day at Disney is magical, but if I'm spending the hundreds and hundreds of dollars it takes to bring a family here, I would want to know the rides that maybe aren't worth my time.
Best Hollywood Studios Rides for Kids
Check out the best rides at Hollywood Studios for the little ones to get them immersed in the movies!
1. Slinky Dog Dash
If you're looking for a "first rollercoaster" to take your kids on, Slinky Dog Dash is a great option!
It's more intense than something like Goofy's Barnstormer in the Magic Kingdom, which is a real "baby's first coaster," but it's totally kid-friendly, wonderfully themed, and has familiar characters and sounds so they'll feel right at home.
It doesn't go upside down or do any corkscrews or anything crazy, and they'll be able to see plenty of other kids coming off smiling.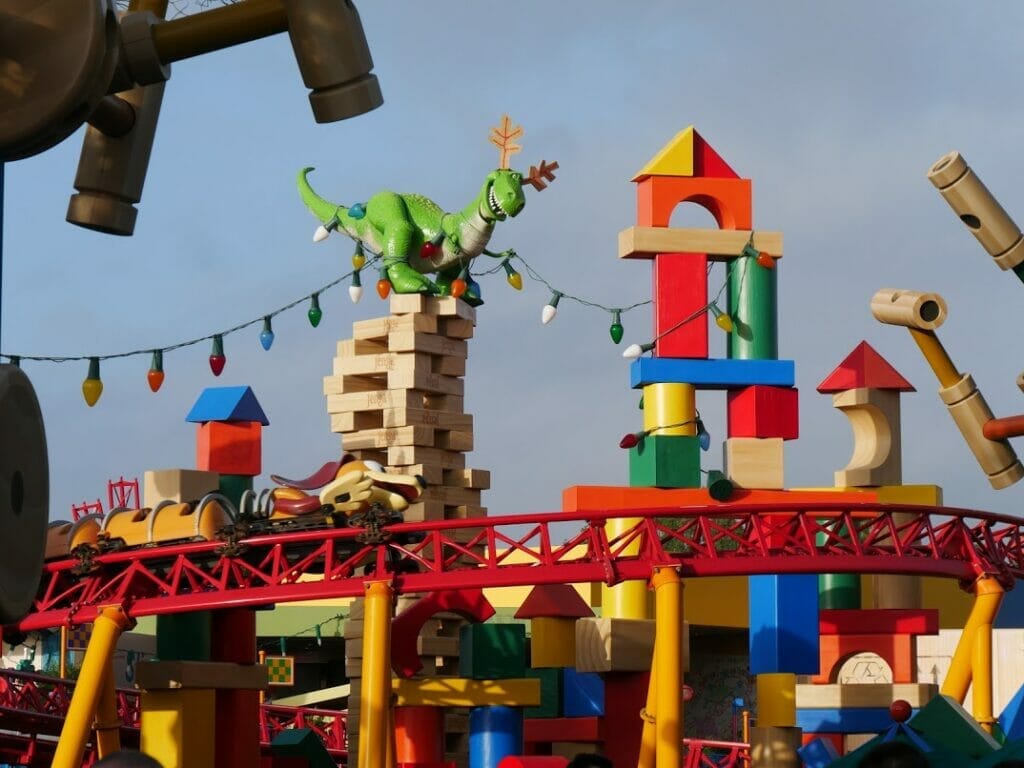 2. Toy Story Mania
Another ride in Toy Story Land that's fun for the whole family is Toy Story Mania, where you get whisked around Andy's room as you compete in virtual competitions, using your very real blaster!
From the ring toss to knocking down bottles, these fun virtual carnival type games fun for all ages, as not much is required besides pointing and pulling back on the trigger.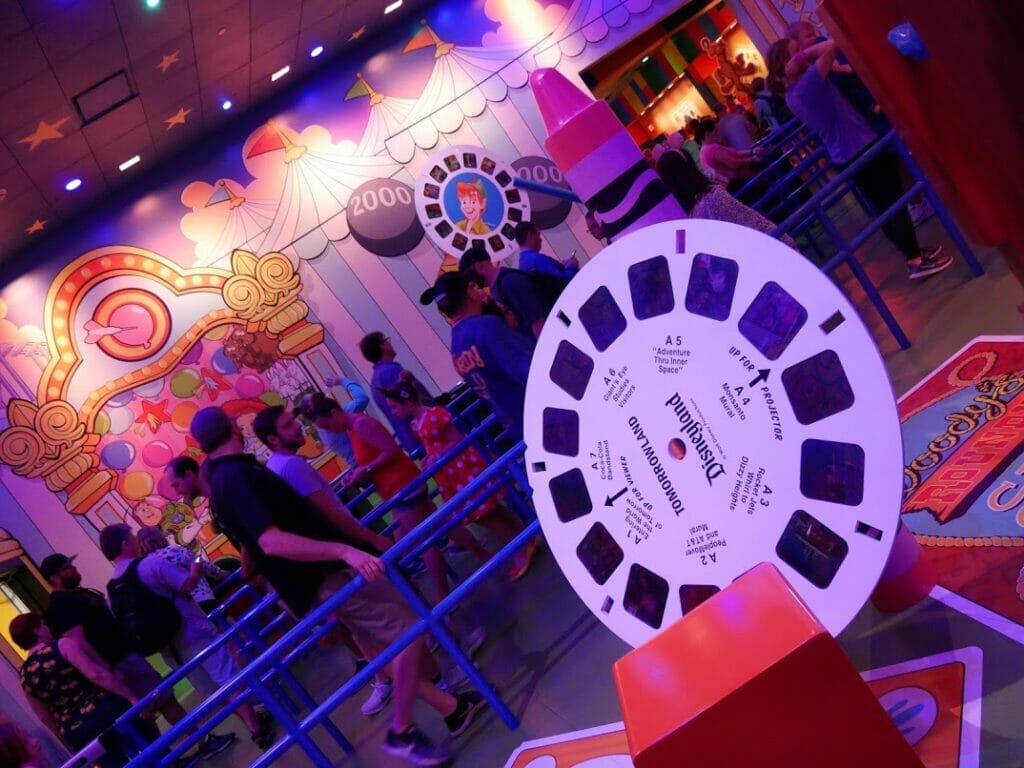 The queue is also a must-experience, with a talking potato head!
3. Mickey & Minnie's Runaway Railroad
The newest ride at Hollywood Studios, Mickey and Minnie's runaway railroad takes you through the history of Mickey and Minnie animation and is a delight for kids and adults alike.
This takes the place of what used to be a bit more of an intense ride which could be a little scary for kids, and while many people loved it, Mickey and Minnie's Runaway Railroad is a great addition for another ride that will keep the kid's interest and keep them talking about it long after they've stepped off.
4. Millennium Falcon: Smuggler's Run
There are two main rides in Galaxy's Edge, and my top pick for kids is Smuggler's Run, which is located basically inside the Millennium Falcon!
This interactive ride allows you to actually participate in what happens in your journey, no matter which of the 6 seats you're in.
In this way, it's like a giant interactive video game, and kids will love the immersive theming as they get to actually step foot inside the Millennium Falcon and take the helm.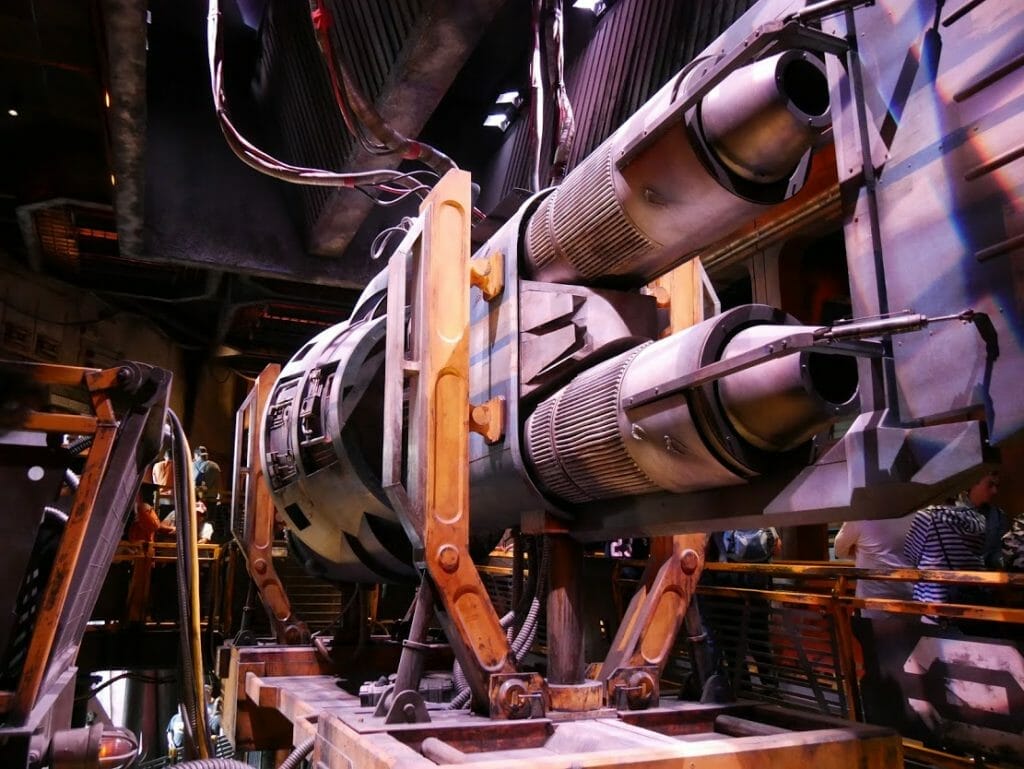 Adults find this ride a little jerky, especially if there's a child in the pilot's seat, but for a kid, that's part of the fun!
5. Muppet Vision 3D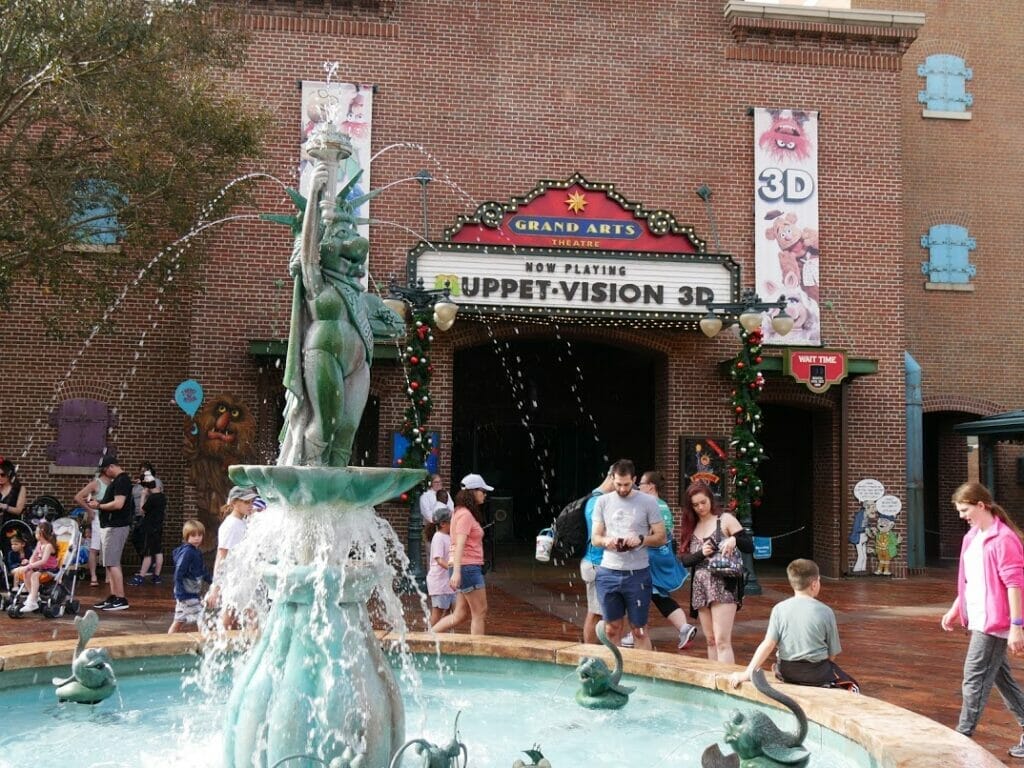 Whether you've got little ones you want to get some quiet time and air-conditioning or you've got older kids who were raised on the Muppets, this is a classic 3D show (we're referring to it as a ride here because there is no live person element, and it simply repeats throughout the day on a loop).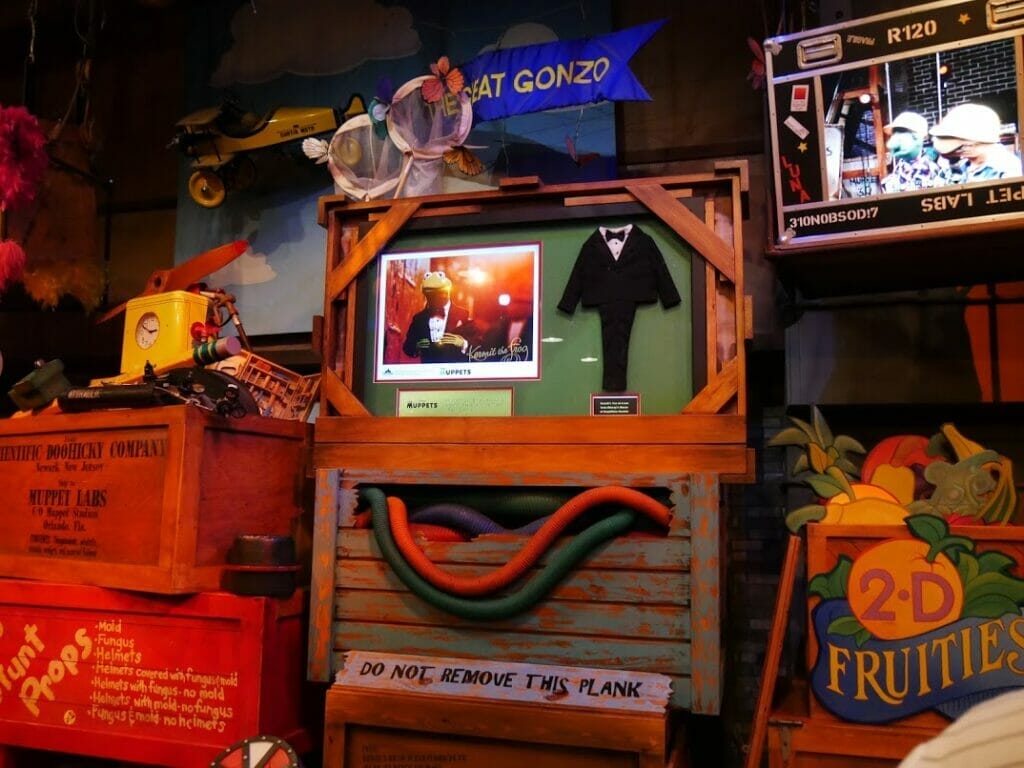 Laugh at the antics of the Muppets as they try and put on a show, and enjoy the fun use of special effects and "in jokes" that even the parents will find funny.
Best Rides at Hollywood Studios for Adults
If it's an adults-day at Disney, here are some of the best rides to start with!
6. Rock 'n' Roller Coaster with Aerosmith
One of the most intense rollercoasters at Disney, Rock 'n' Roller Coaster goes upside down, is in the dark, and is done with Aerosmith music blasting in your ears.
For perhaps the best indication that you'll experience some thrills, the restraints are classic over-the-shoulder ones rather than the lap bars you'll experience on less intense coasters.
Aerosmith might not have the same cultural resonance as they used to, but everything from the giant guitar out front to the theming inside keeps their music alive (and you screaming your head off).
7. The Twilight Zone Tower of Terror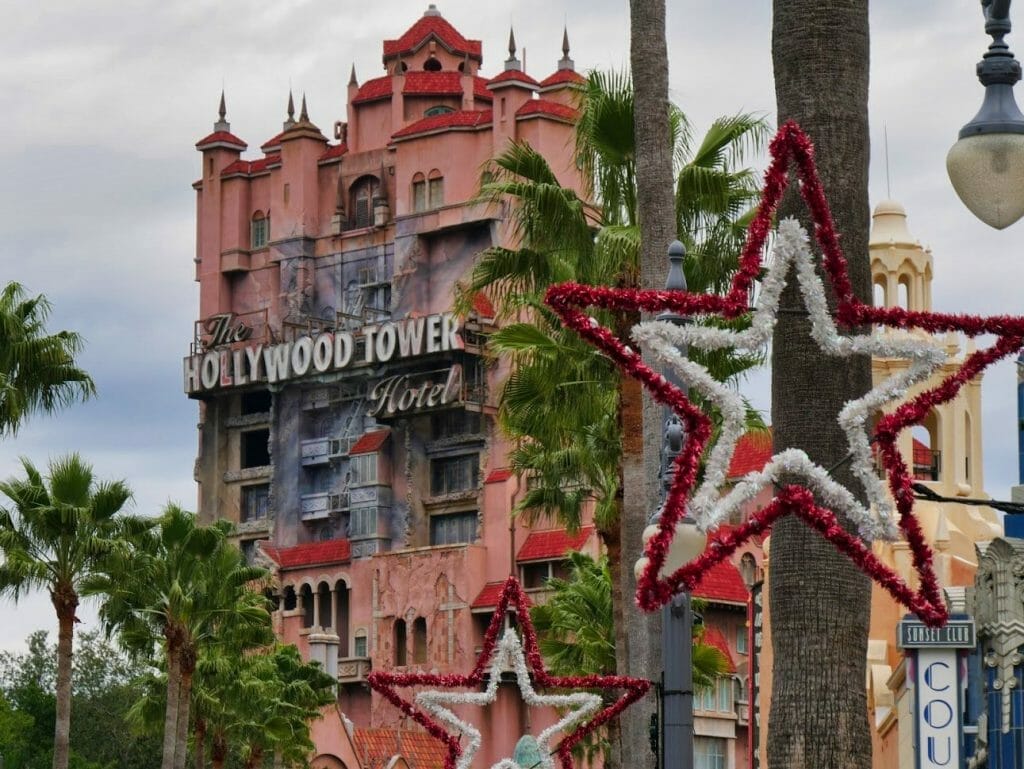 Dare to take a trip on one of the most sketchy elevators you've ever been on?
Wander into the Tower of Terror and you'll fall in love with the fantastic theming, including cobwebs everywhere, cast members who play the "creepy hotel worker" beautifully, and the overall anticipation of it being your turn to step on.
If you're into free falls and feeling that pit in your stomach as you drop multiple stories at a time, this ride is for you.
The view from the top is incredible, and the way the ride works is by using a system that ensures you're not going to have the same ride twice or know when the drops are.
It's perfect for thrill junkies everywhere.
8. Rise of the Resistance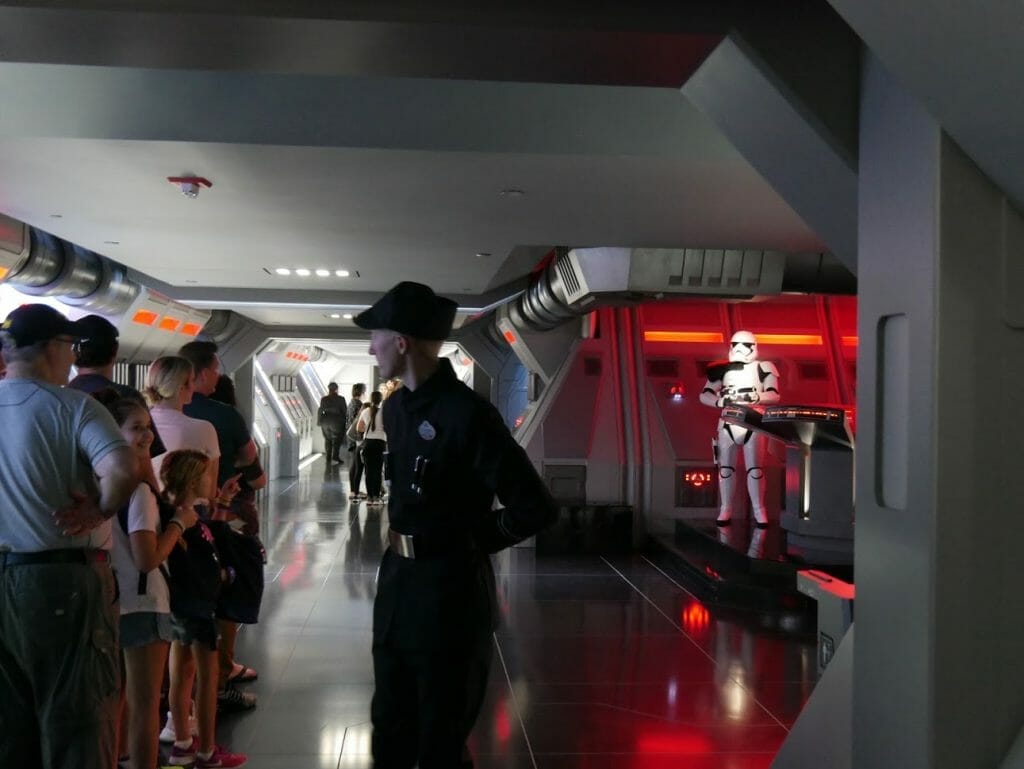 The main and most popular ride at Galaxy's Edge, Rise of the Resistance, is a must-ride for every single adult and Star Wars fan at Disney.
The ride vehicles are trackless, which takes the experience to a whole new level, and you'll come face to face with some of the most powerful Star Wars villains as you try to do your duty as the resistance.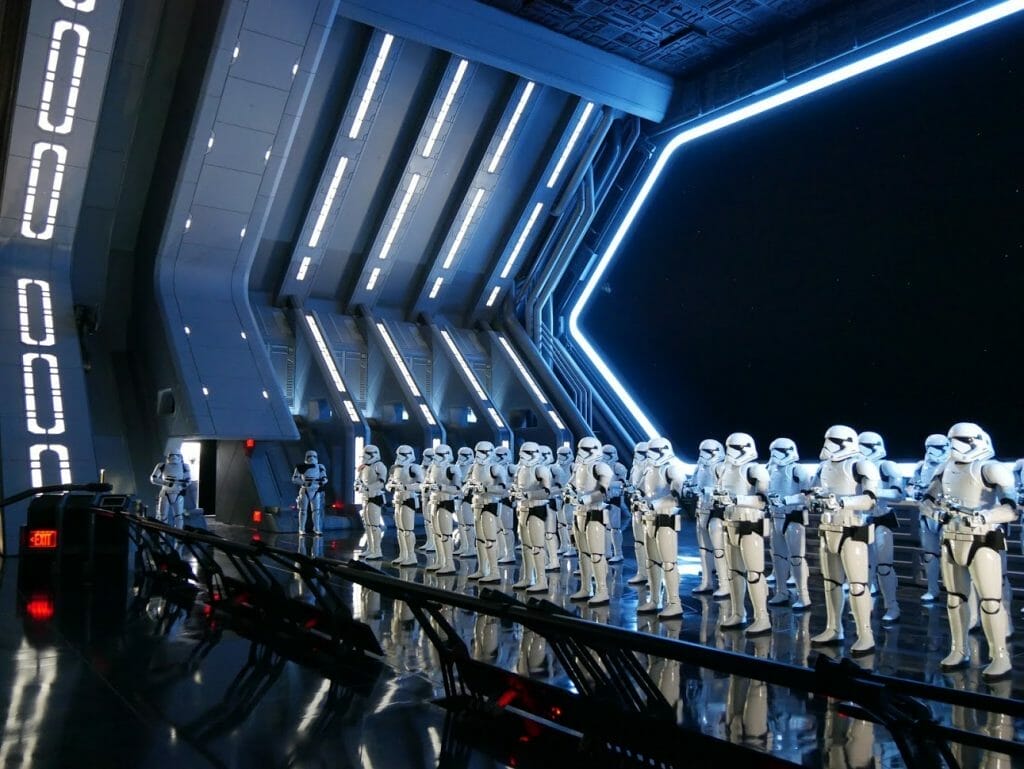 It's almost impossible to properly articulate just how good this ride is without spoiling it, so just know that there is a point where you come face to face with hundreds of stormtroopers and any thoughts of being anywhere but in the Star Wars universe at that moment will have definitely faded away.
Worst Rides at Hollywood Studios
There are a few rides at Hollywood Studios that are past their prime or just might need some caveats with them, especially if you're trying to consider which rides to do if you don't have time to do them all.
9. Alien Swirling Saucers
In Toy Story Land, Alien Swirling Saucers is basically an Alien version of the teacups.
If you've got kids who find joy in that kind of classic carnival ride, then go for it, but many people will find that they can just take a look from the outside and not wait in line to ride.
10. Star Tours
More controversial to include in the "worst rides at Hollywood Studios" list, Star Tours was once an innovative and park-changing ride, but with the introduction of Galaxy's Edge, its limitations show.
This is more of a simulator, bouncing you up and down and around as 3CPO and R2D2 take you on a journey.
It's fun in the sense that you will probably get a new journey each time, but the ride itself can really easily cause motion sickness and it just doesn't compare to the other Star Wars rides.
11. Lightning McQueen's Racing Academy
This short, 10 minute experience is great if you have a child who is a huge Cars fan, but most people can skip it as it's just a show using screens.
Hey! Want more of our expert Disney guides? Check these out!
Get the All-American Travel Secrets!
Don't miss out on America's hidden gems!