When you're planning your Orlando vacation, figuring out what to pack for Orlando can be one of the questions that doesn't strike you until right before you leave.
You're just supposed to bring your bathing suit and flip flops…right?
Well, not wrong, but there's a lot more to an Orlando packing list than that, and in this comprehensive Orlando packing guide, written by an Orlando local, you'll learn exactly what to expect to bring to Orlando depending on the time of year you're visiting.
For instance, did you know that the hottest time of the year is also the time when you should most bring an umbrella?
And that if you're traveling in January, you could equally need a hoodie or a tank top?
Here's the best Orlando packing list you'll ever need, as well as what not to bring to Orlando.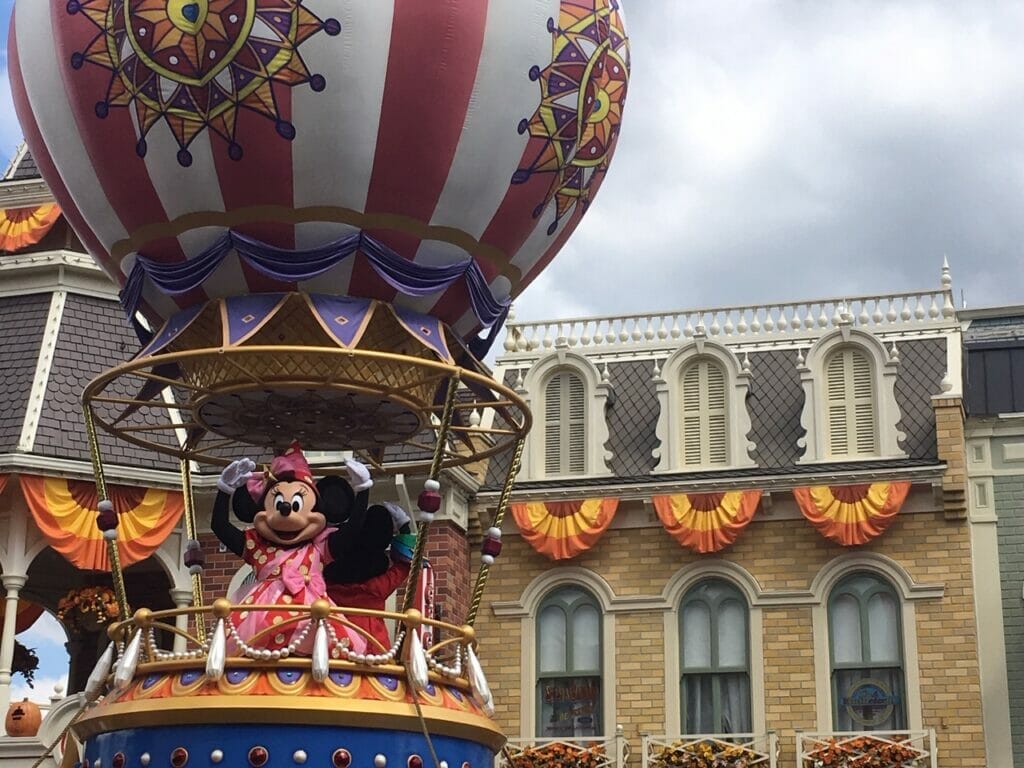 What to Bring to Orlando Year-Round
There are some things that are going to be essentials to bring to Orlando no matter what time of year.
I've included these below, along with more specific packing lists based on each month, centered mostly around clothes and accessories that might change with the seasons.
| | |
| --- | --- |
| Sunscreen | Reusable water bottles |
| Portable phone charger | Bathing suit |
| Breathable underwear | Camera |
| Medication Holder | Backpack |
| Short socks | Tennis shoes |
| Flip flops | Sunglasses |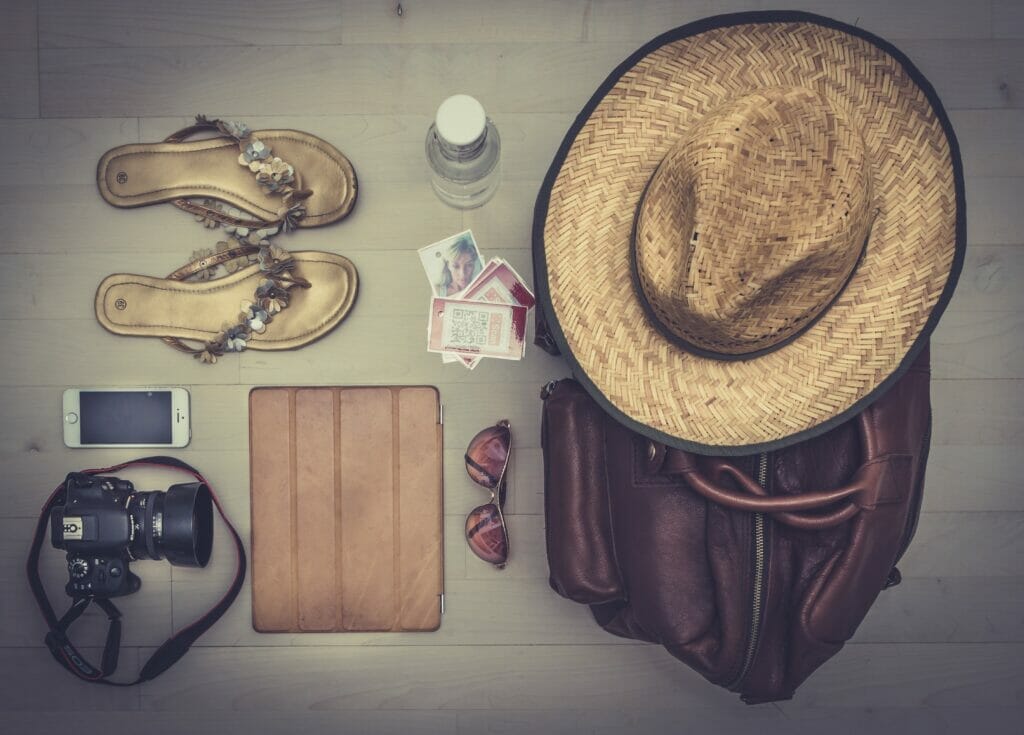 Sunscreen
Even in Florida in the winter, you can get some serious sun.
And what's more important than getting the greatest tan ever is protecting your skin from permanent damage that can easily come from being out in those rays too long.
Make sure to pack plenty of sunscreen or purchase it at the nearest Target or Walmart when you arrive in Florida.
The SPF should be at least 50+, and you should consider sunscreen like this that is environmentally friendly and won't damage the environments that live underneath the ocean waters if you're planning on wearing it when on a day trip from Orlando to the beach.
Be sure to liberally reapply sunscreen every couple of hours when swimming and in the sun, and even if the sun isn't shining directly on you, know that in Florida, you should apply even on cloudy days!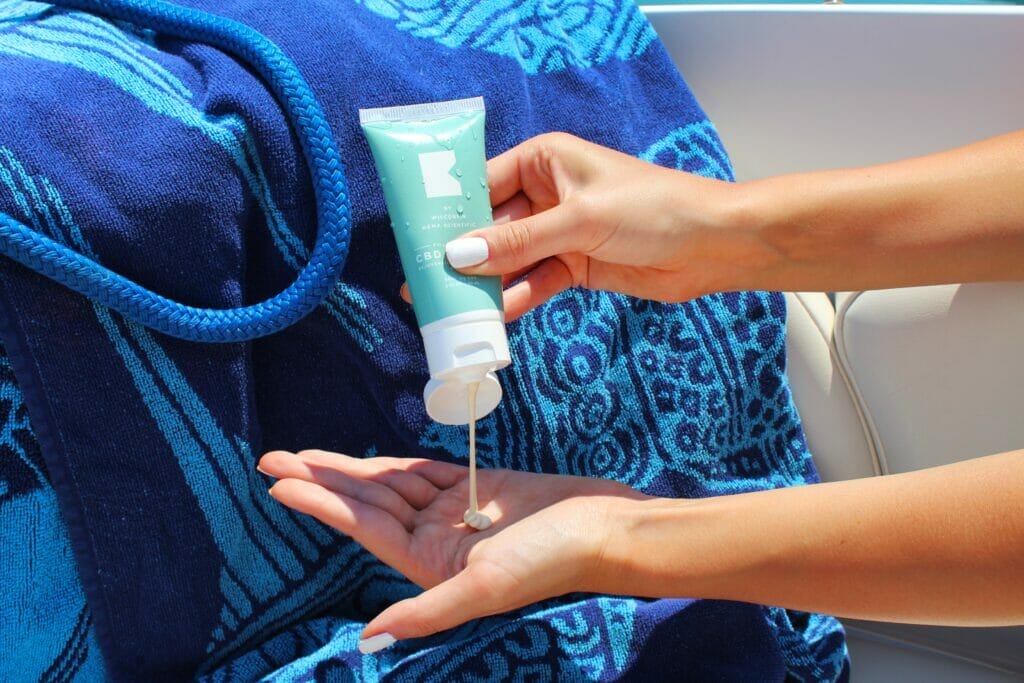 Reusable water bottle
Florida tap water tastes a little like sulphur and isn't popular among visitors, but buying copious amounts of plastic water bottles is bad for the planet and your wallet.
So what to do?
Well, when putting together your Orlando packing list, make sure to get a reusable water bottle with a built-in filter.
This means that you'll be able to get water from any water fountain or sink in Orlando and have fresh and free water at your fingertips.
Seriously, don't underestimate how bad the tap water in Orlando tastes.
It's perfectly safe to drink, but it doesn't taste like the mountain fresh water in other places!
Check out my guide to the best water bottles for Disney World if you're headed to the parks.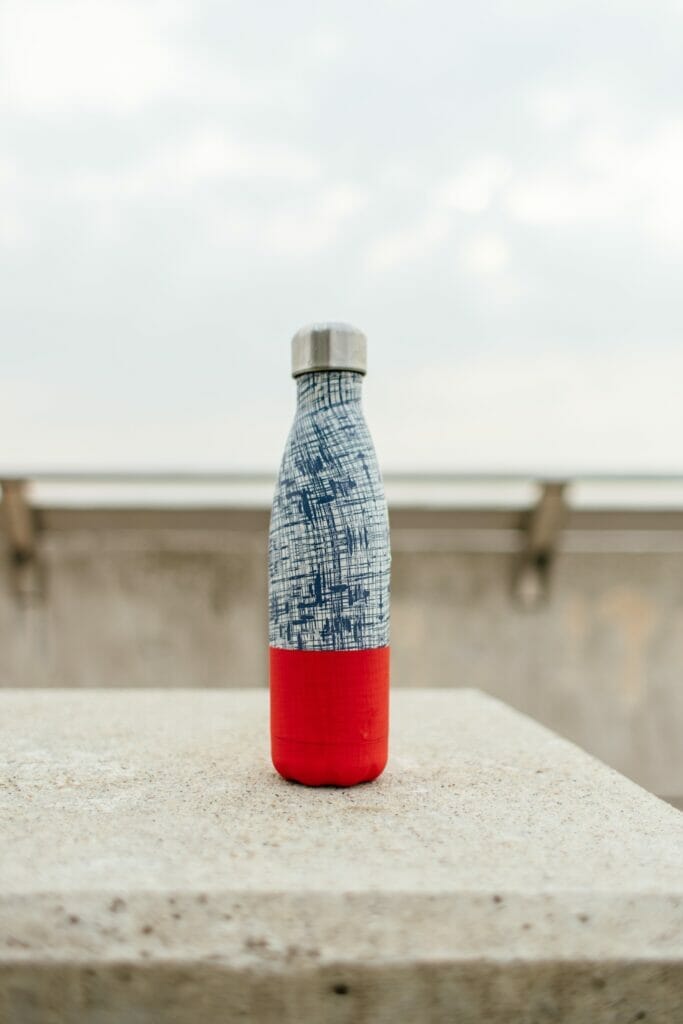 Sunglasses
It could be December 25th and you'll often need your sunglasses in Orlando.
This is part of the charm of the place – it's the sunshine state, after all!
But it can be very difficult to do things like driving or reading or navigating your way around the theme parks if you're not wearing sunglasses.
Buy ones with UV protection to protect your eyes, and don't bring your most expensive ones from home because they can be easily corroded by the humidity, sun, chlorine in the pools and water parks and more.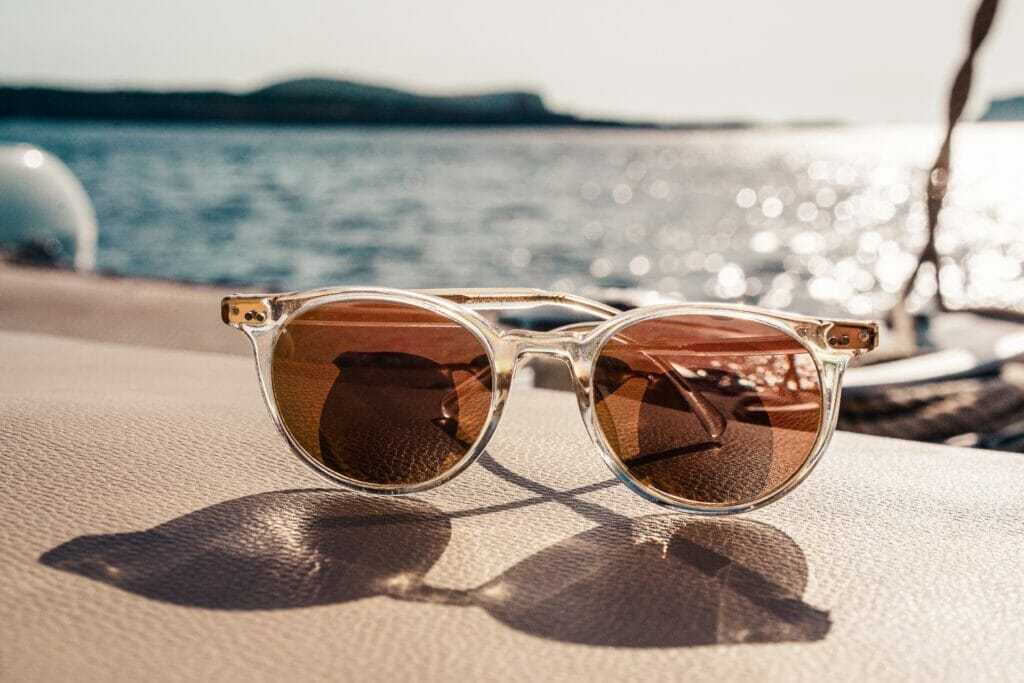 Tennis shoes
Whether you're planning to spend all of your time at the theme parks or you're on an Orlando honeymoon or birthday party, the default shoe in Orlando is a basic tennis shoe.
Not only will is it comfortable, but most visitors aren't needing their high heels to take a spin on Space Mountain and flip flops are not always easy to walk in or good for those days where it does get a bit colder in Orlando.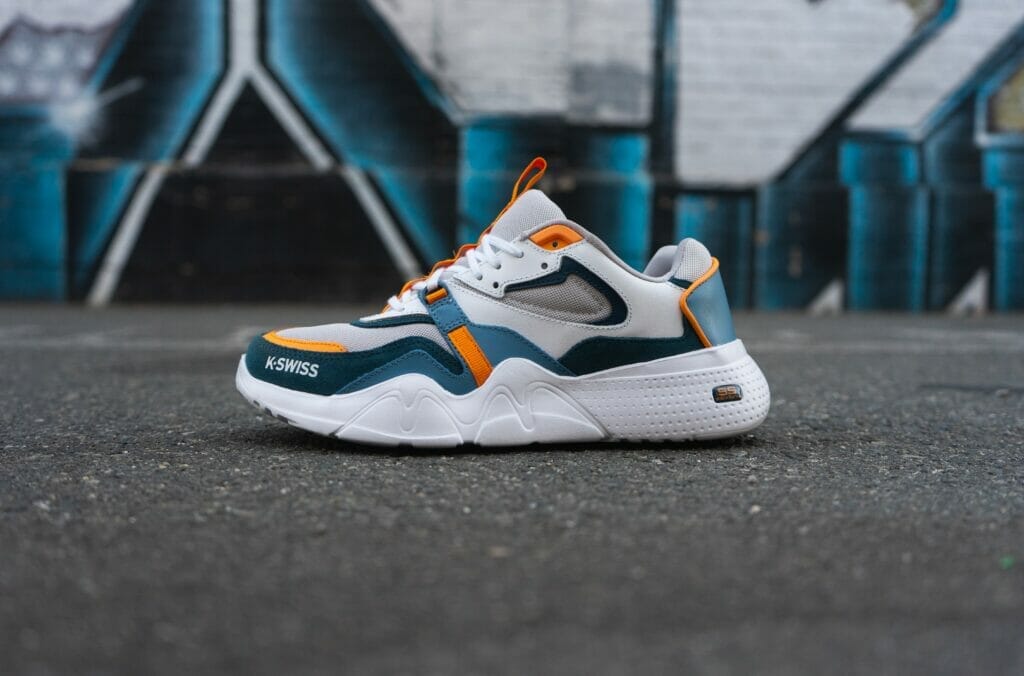 Short socks
The weather in Orlando 90% of the time means you'll be wishing for the shortest socks possible.
You don't need thick or long socks for most of the year, but even when you do, there's a chance you'll also have some hot days and you'll want some short socks that won't make your feet sweat.
You can even get socks that will help stop your feet from sweating, which is a great idea in the summer months when you're just dripping all over and in every crevice possible.
Backpack or day bag
How are you going to carry these reusable water bottles and sunglasses and cameras and things around?
A backpack or day bag, of course!
Carrying something with just one strap like a purse isn't comfortable for the theme parks or for much of what you're going to do in Orlando, and many people carry backpacks around with all of their necessities in them.
Get one of the best backpacks for Disney World, or bring your own backpack from home.
Just make sure it's sturdy enough to hold your snacks, your souvenirs, and your change of clothes if you're headed to somewhere like a water park, and leave the fancy bags at home because the sun and water in Orlando doesn't mix well with them.
Medication holder
Whether you're traveling from within the US or from overseas, it is super important to bring your prescribed medication with you to Orlando so you don't have to worry about finding prescriptions or doctors in the area.
One of the easiest ways to carry it around and out and about with you is to use a medication holder and to pop your medication in there – plastic ones mean that even if your bag gets splashed by Shamu, you'll be okay.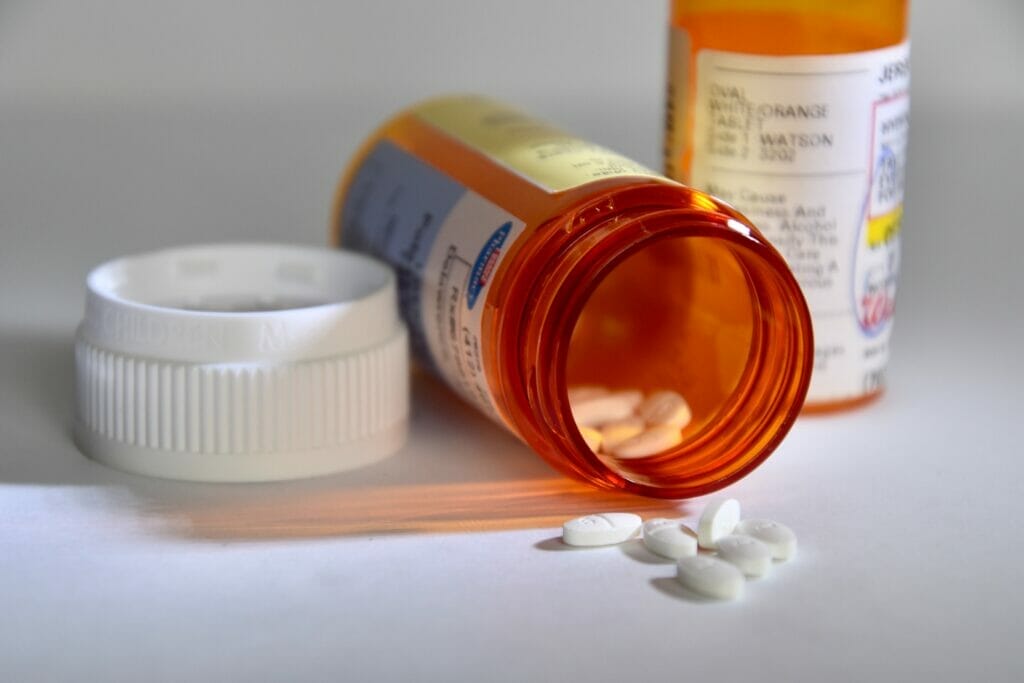 Camera
There are so many memories to make at Orlando, but you don't always want to be snapping away on your phone 24/7 and run the battery down.
Sometimes, these are once-in-a-lifetime memories at the theme parks with your extended family or in the surf and sun with your little ones.
Invest in a lightweight camera like this one you can use specifically to take photos so you'll have two options for picture taking and aren't stuck without any visual memories if your phone dies or someone is trying to use it to book Fastpasses.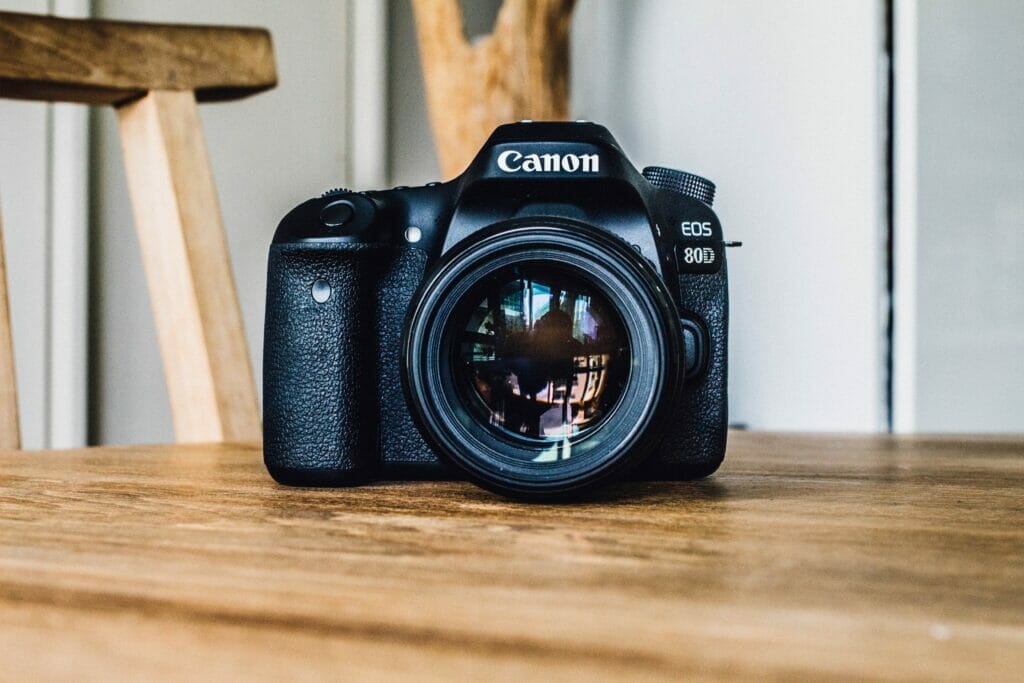 Breathable underwear
Okay, yes, everyone should bring their underwear wherever they go, but here's a top tip for you: make sure you are wearing breathable fabrics!
You don't want something that is going to create more moisture like satin, because the Florida humidity will do that for you and you'll be wishing you stuck with basic cotton undies or something that didn't make you feel like your whole body was doused in very uncomfortable feelings.
Bathing suit
Should I bring my bathing suit to Orlando, even in January?!
Absolutely!
Some of the pools in Orlando hotels are heated, which means that people used to colder temperatures up north will be perfectly happy to take a dip in the pool.
You won't find the Floridians in the water, but plenty of out-of-town visitors will be!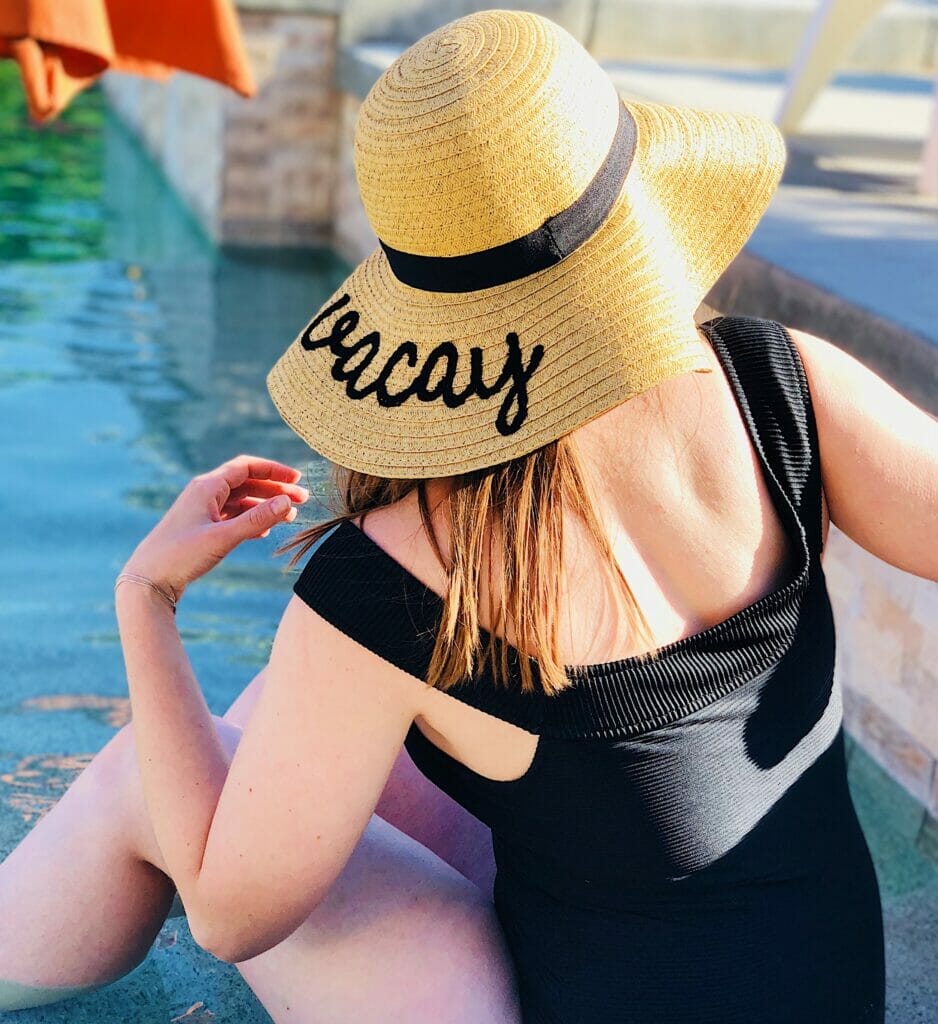 Portable Phone Charger
One of the shining beacons of travel packing for Orlando should be your portable phone charger.
Purchase one like this that you can just shove in your pocket and backpack, and suddenly you won't need to worry about driving down your phone battery with all of the GPS navigating, theme park booking, and picture taking.
They do offer portable phone chargers for rent at many of the theme parks, but they're way more expensive than buying your own that you can use time and time again, even back home.
Top Tip for Packing for Orlando
If you're trying to save space in your luggage, don't forget that Orlando is a huge tourist destination with plenty of stores like Target and Walmart around. Things like toiletries, sunscreen, and even socks or bathing suits can always be bought on arrival.
What to Pack for Orlando in January
January in Orlando is the coldest month of the year!
While this might make your new Orlando tourist think, oh, great, I'll pack my winter clothes: think again.
The weather in January peaks at a high of about 72F, which is practically balmy compared to other areas of the country.
In January in Orlando, you'll want to pack: a lightweight hoodie, cardigan, thick socks for colder days, jeans, shorts (it can still be shorts weather for people used to colder temperatures!), short and long sleeve shirts, and tennis shoes.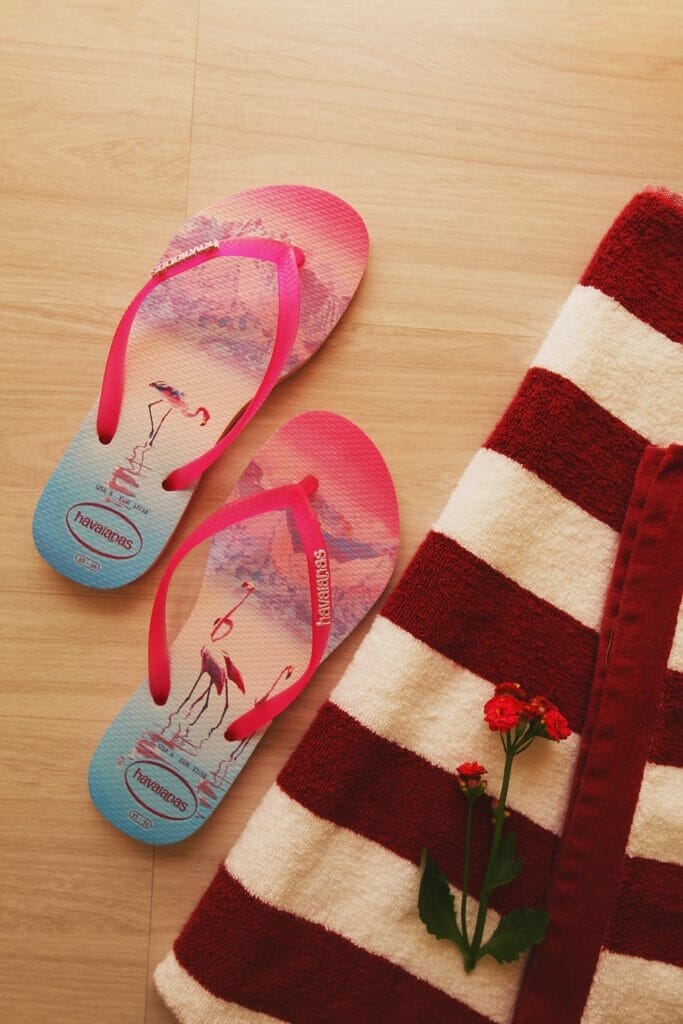 What to Pack for Orlando in February
The weather in Orlando in February heats up slightly, with about a 75F average high and 54F low, but you'll have even less a chance of those hard freezes.
In February in Orlando, pack: your lightweight hoodie, cardigans, jeans, shorts, short sleeve shirts (great for layering), tennis shoes, short socks.
What to Pack for Orlando in March
By March, even though it's still pretty much winter in the rest of the world, you're heating up to highs of 80 degrees in Orlando, and lows of about 57 degrees.
It's still not the super rainy season, with only about 5 days of rain per month, but you're going to want to stop packing for winter!
Instead, in Orlando in March, pack: short sleeve shirts, cardigans to layer (and for when inside air conditioning), shorts, a pair of jeans, tennis shoes, short socks, and your bathing suit!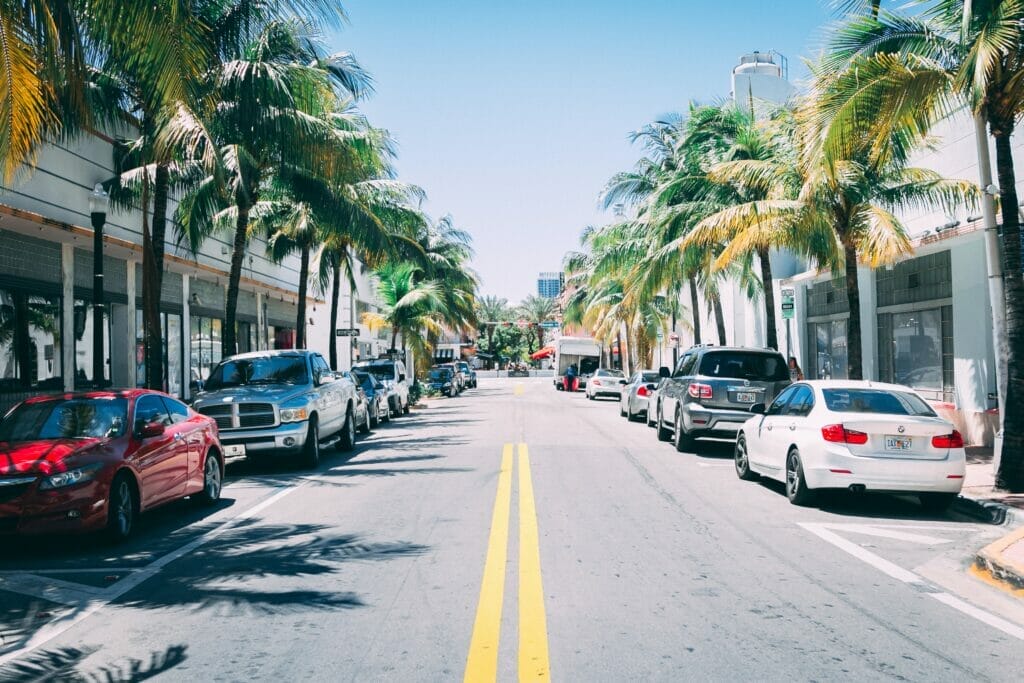 What to Pack for Orlando in April
By April, we're in the part of the Orlando year that is basically just "hot" as opposed to the "scalding hot" of the summer.
Again, the rainy season hasn't quite hit yet so you can leave your poncho at home.
In April in Orlando, pack: shorts, short sleeve shirts, flip flops, tennis shoes, short socks, your bathing suit, sunglasses, and a hat to keep the sun off of your face!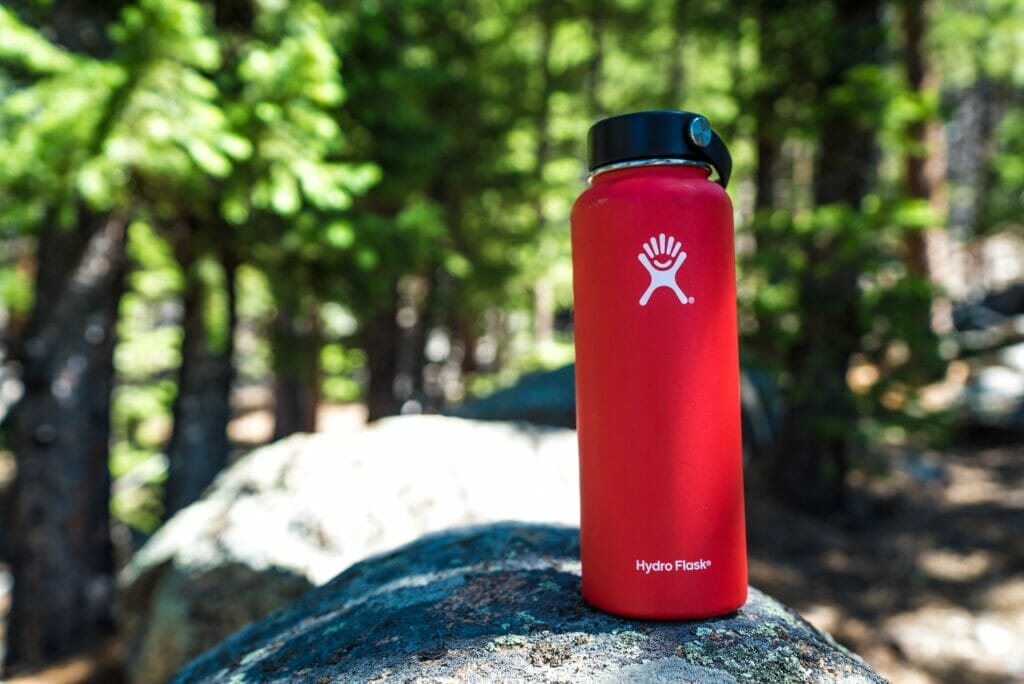 What to Pack for Orlando in May
May is slowly creeping up to the "scalding hot" time of the year, though we're not quite in full swing yet.
You'll see about 6 rainy days per month, and it can be absolutely humid and muggy already.
For Orlando in May, pack: shorts, short sleeve shirts, tank tops, tennis shoes, flip flops, short socks, bathing suit, sunglasses, sun hat and possibly consider a poncho at this point.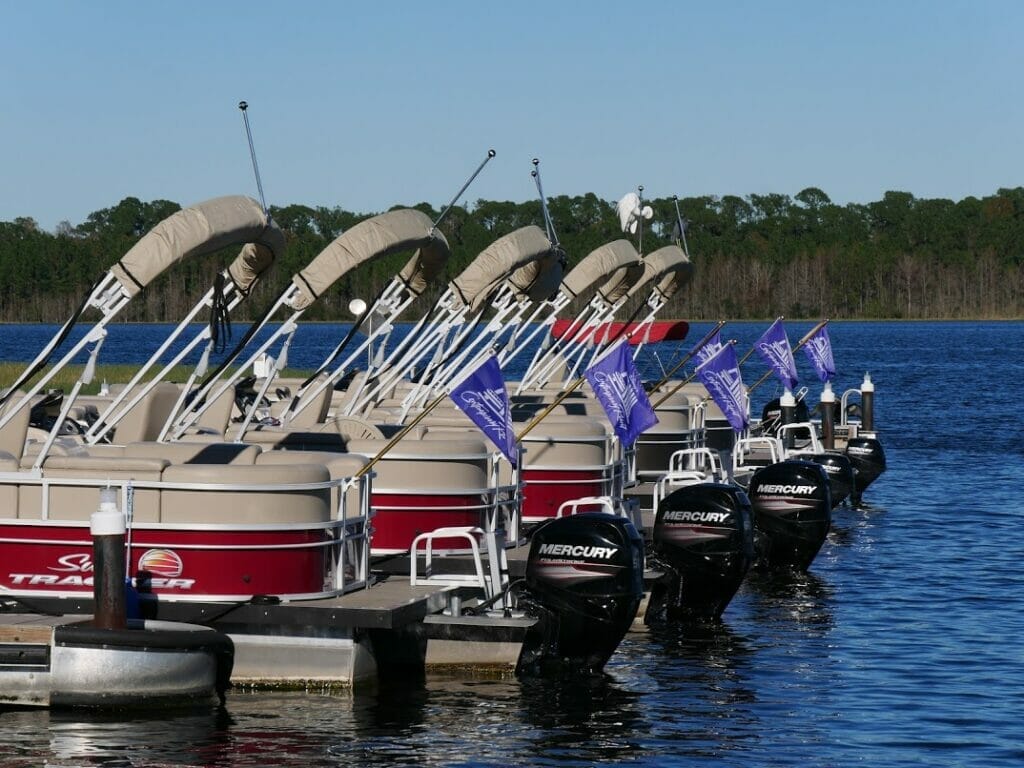 What to Pack for Orlando in June
June is starting the "scalding hot" time of year in Orlando, with temperatures soaring to 91F as an average high.
Those jeans you debated about back in March?
Goodbye!
Don't even think about it.
You're wanting light, sun-repellent, and comfy clothing even when every pore is sweating.
For Orlando in June, pack: flip flops, short sleeve shirts, tank tops, shorts (both denim and otherwise), short socks, bathing suit, sunglasses, sun hat, reusable water bottle, poncho, and as much sunscreen as you can fit.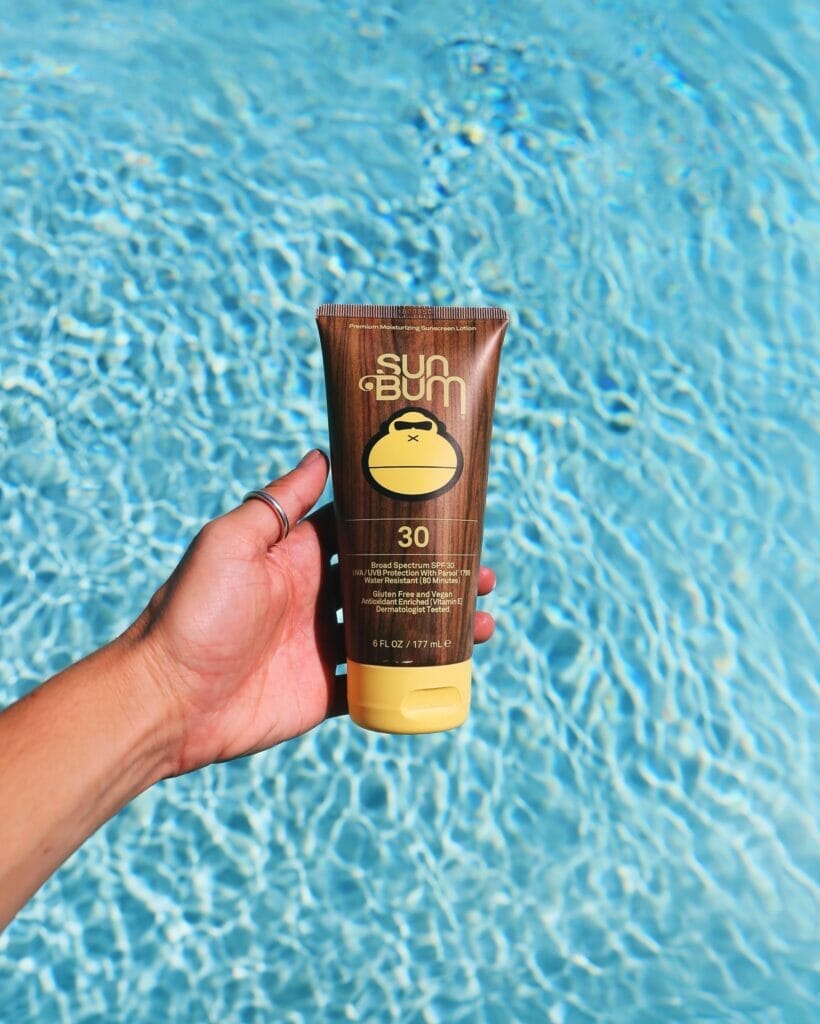 What to Pack for Orlando in July
Orlando in July is the hottest month of all, with average highs hitting 92F.
It's also the rainy season, and you should expect regular afternoon thunderstorms (like clockwork).
The air will be humid, the sun will be bearing down on you, and you should pack as light as possible.
For Orlando in July, pack: tank tops, lightweight short sleeve shirts, flip flops, shorts, short socks, bathing suits, sunglasses, sun hat, ponchos, reusable water bottle, and sunscreen.
What to Pack for Orlando in August
August in Orlando continues the scalding temperatures, and we're headed into hurricane season at this point so be prepared for that!
The average temperature for a high is about 91F, but the rainy days are 14+, the most of any month.
Again, those afternoon thunderstorms are going to be regular and expected.
For your Orlando packing list in August, bring: tank tops, short sleeve shirts, sun hats, sunglasses, short socks, flip flops, bathing suits, sunscreen, ponchos, reusable water bottles and anything that is moisture wicking!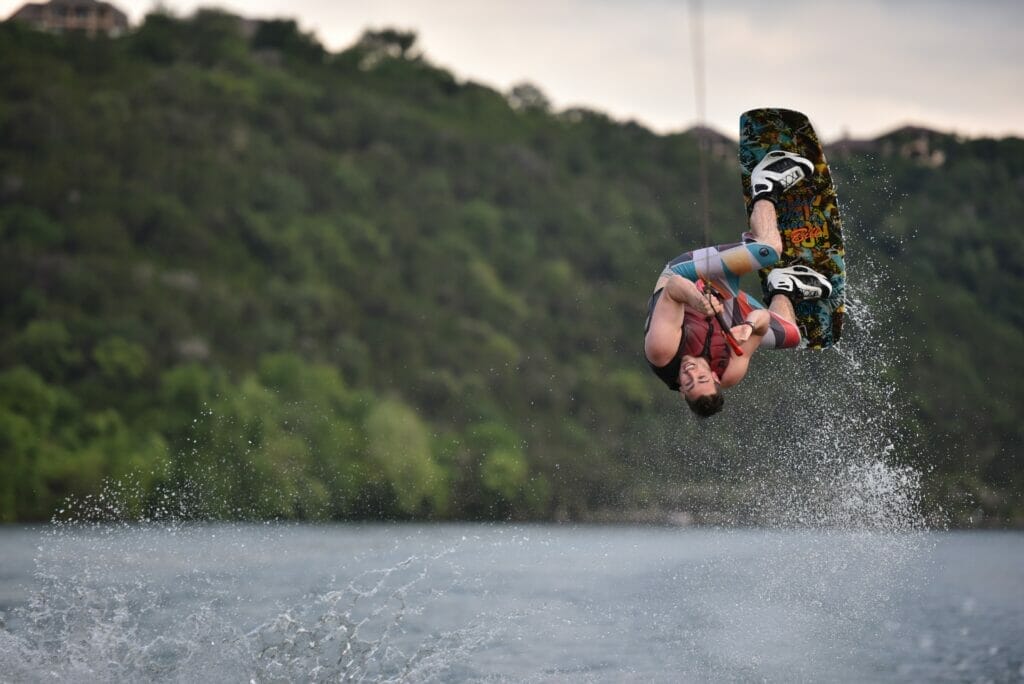 What to Pack for Orlando in September
While September might see fall foilage in the rest of the country, it's not quite a respite from the heat yet in Orlando.
Instead, the average high is still about 89F with an average low of 74F.
The rainy season is still very much in place, and you should pack similar to the rest of the summer and not turn towards the winter clothes yet.
In Orlando in September, pack: short socks, shorts, bathing suits, sunscreen, sunglasses, tank tops, moisture wicking materials, flip flops, reusable water bottles and ponchos.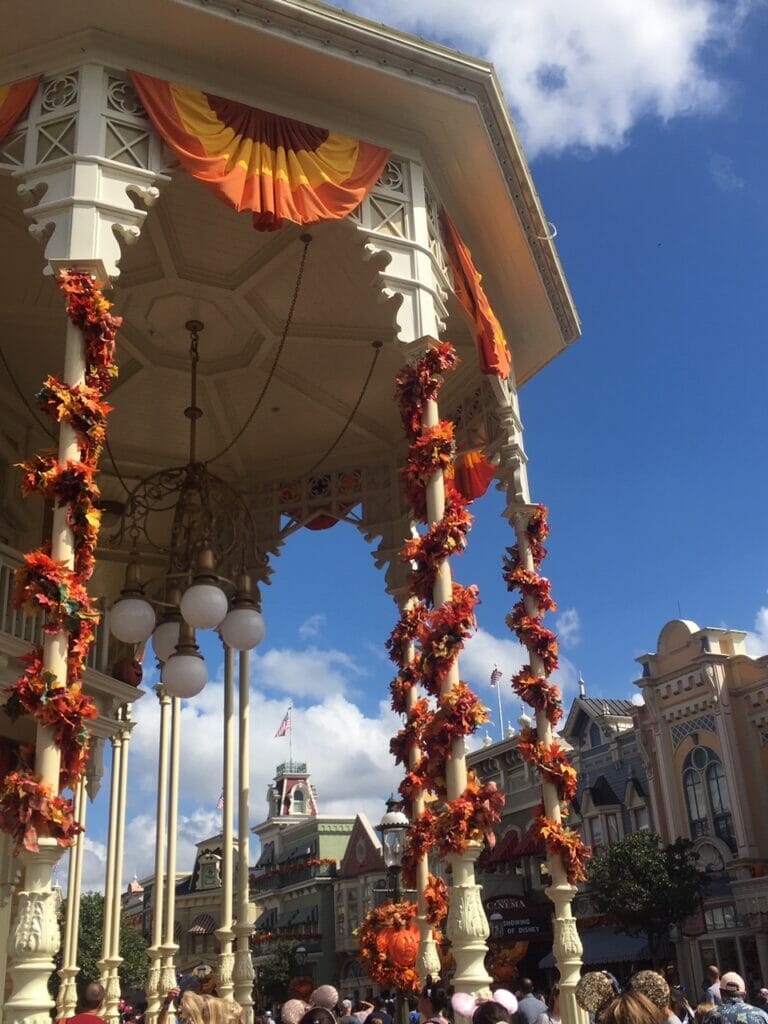 What to Pack for Orlando in October
In Orlando in October, you're starting to see what little of "Fall" Florida does have with slightly cooler temperatures and a relief from that summer humidity.
The temperatures range from about 68F to 85F, and you don't need to pack your winter clothes yet, but it's time to start thinking about layering.
In Orlando in October, pack: short socks, bathing suit, shorts, a pair of jeans, sunscreen, sunglasses, cardigan for layering, and a very lightweight hoodie if you get a couple of cooler nights.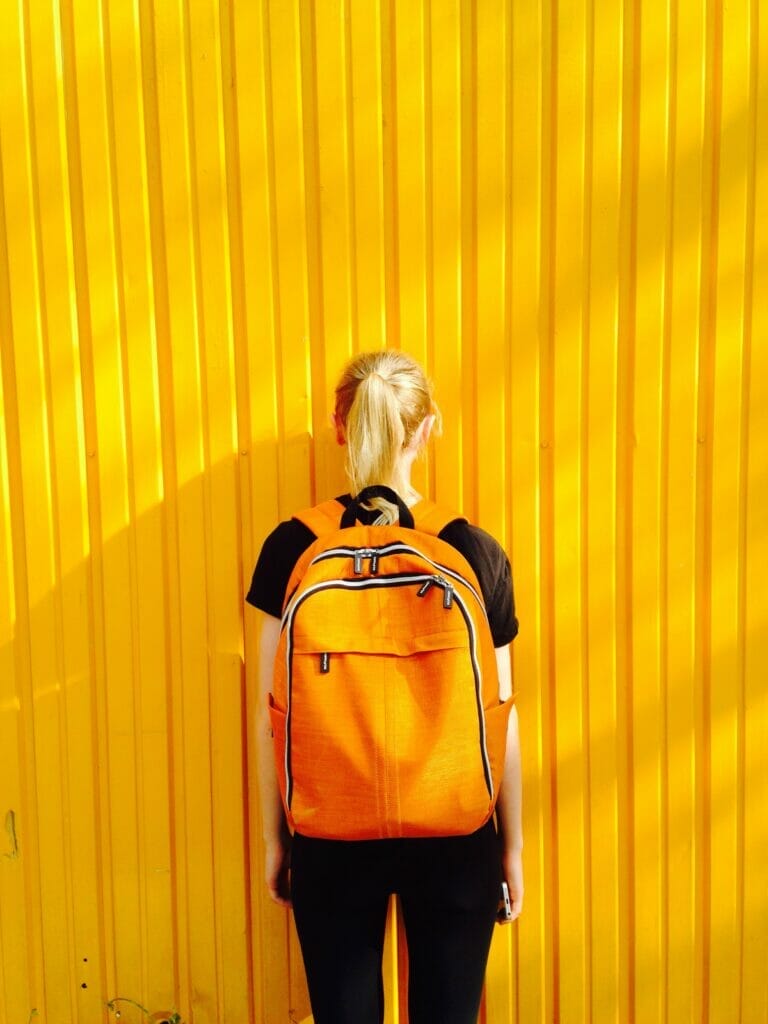 What to Pack for Orlando in November
Orlando in November is one of the best times for visiting Orlando with the run up to the holidays and gorgeous weather with little humidity.
Again, you can leave the parka at home, but packing some more jeans and a few long sleeve shirts is helpful.
In Orlando in November, pack: cardigan, lightweight hoodie, pair of jeans, shorts, short sleeve shirts, long sleeve shirts, tennis shoes, sunglasses.
What to Pack for Orlando in December
Tis the season for Orlando in December – one of the most festive times of the year!
You can easily be in shorts on Christmas Day in Orlando.
Don't be fooled and think that Orlando in December = cold.
But you may have some colder days, and its possible to have a day or two of a "freeze", so be strategic with your packing and bring things you can layer.
In the winter months in Orlando, you really do want to check the weather really soon before you leave as it can change so wildly, you'll want as up to the minute weather as possible.
In Orlando in December, pack: hoodie, jeans, shorts, cardigan, sunglasses, tennis shoes, lightweight fashion boots, short sleeve shirt to layer under cardigan, long sleeve shirts.
What Not to Pack for Orlando
There are some items that, no matter the time of year, you just don't need to include on your Orlando packing list if you're coming as a visitor.
Especially when you consider that many visitors to Orlando will want to be keeping their suitcase empty for all of the souvenirs purchased at the theme parks to bring home with them!
Parka or heavy coat
At no point in Orlando will you need a heavy winter coat.
Even when it does freeze overnight, these "cold snaps" don't last for long enough to justify taking up room with a parka.
It's still Florida, even if it's Florida in the winter.
If you are wearing your heavy coat over your clothes because you're traveling from a cold area, that's one thing, but don't take up any extra room in your suitcase with a heavy winter coat!
Snow boots or heavy boots
Boots can be a fun option for Orlando in the winter, but not your heavy snow boots or any type of heavy boot!
It can genuinely be 32F one day and 86F a few days later in the winter, and if you pack your suitcase with your snowboots, you'll find that it's room wasted that you could have spent on other things.
The days in which you can use heavy boots in Orlando are very, very, slim and limited to just a few weeks in the winter.
It's not worth it.
Tanning oil
The UV index in Florida is off the charts, and it's one of the hot spots for skin cancer among it's population because they're always out in the sun.
If you want a tan in Florida, fine, but you really shouldn't be using things like tanning oil because they're not good for your skin and there is absolutely no point when the natural Florida sun will give you the color you want.
Instead, you should be slathering on the sunscreen, not helping the sun burn your skin more.
Gloves
Again, gloves are one of those things that native Floridians have somewhere in the back of their closet that they can maybe bring out once a year.
If you're coming as a visitor, you don't need to pack extra gloves above what you already might be wearing onto the plane.
Winter hat
Hats are a great fashion accessory, and having a lightweight beanie or baseball hat can be a great option to either keep your head warm or keep the sun off of your face.
But your wooliest, heaviest winter hat that you can use in the Arctic tundra?
You're never going to need this in Florida or in Orlando, so please, leave it at home.
Hey! Want more Orlando content? Check out these guides!
Get the All-American Travel Secrets!
Don't miss out on America's hidden gems!