Thrilling theme parks, golden beaches, and a world of museums – it's easy to see why Florida is one of the top vacation destinations in the United States!
Families, friends, couples, and singles of all ages and interests will find something worthwhile in The Sunshine State.
So grab your sunscreen, because you'll be itching to leave right away after reading about these 19 best places to visit in Florida!
What to Bring to Florida
If you're not used to the Florida heat, here are just a few suggestions on what to make sure you have with you, almost year-round.
Getting around Florida
Don't forget that it's much easier to see Florida by car so you can get around on your own.
Rental cars are perfect if you're flying into the state.
We recommend using Discover Cars price comparison to find the cheapest deals.
1. Orlando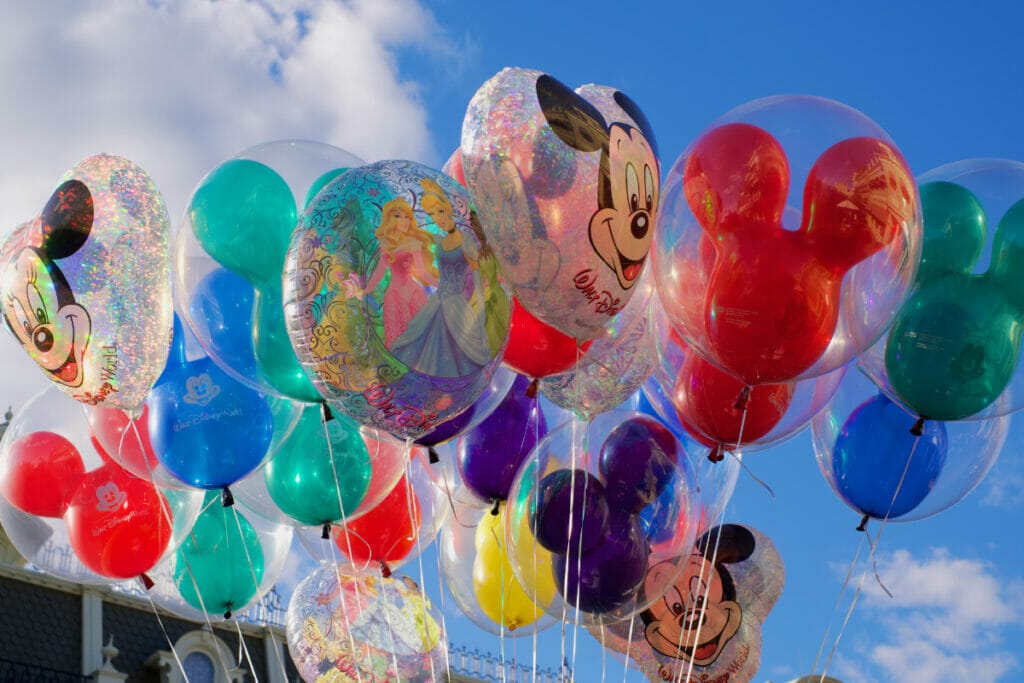 Topping our list of Florida vacation spots is the Theme Park Capital of the World!
One of the most famous things about Florida is Orlando, home to the Walt Disney World Resort, Universal Studios Orlando, SeaWorld Orlando, and the LEGOLAND Florida Resort!
This fun-filled city has attracted up to 75 million visitors each year, making it one of the most popular vacation cities in the world.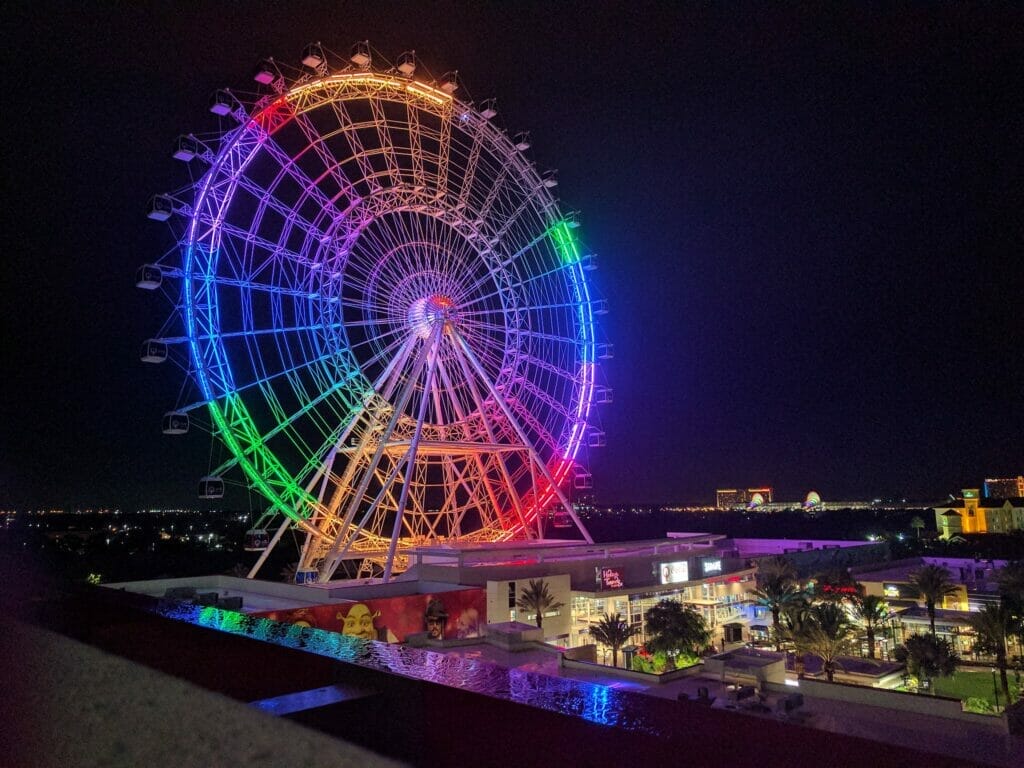 But theme parks aren't all this amazing city has to offer!
ICON Park is full of shops, dining, and a 400-foot observation wheel to give you the best view of the city.
And the best part?
Parking and entry to this ICONic park are free!
The Orlando Science Center is full of wonder for all ages, with hands-on exhibits ranging from dinosaur fossils to a flight simulator!
Pirate's Cove Adventure Golf is one of the most immersive mini golf courses you will ever play as you put right over a full-scale pirate ship!
There are so many fun things to do in Orlando, we can't even fit them all into this post.
Check out our extended guide for the city's attractions here!
2. Ocala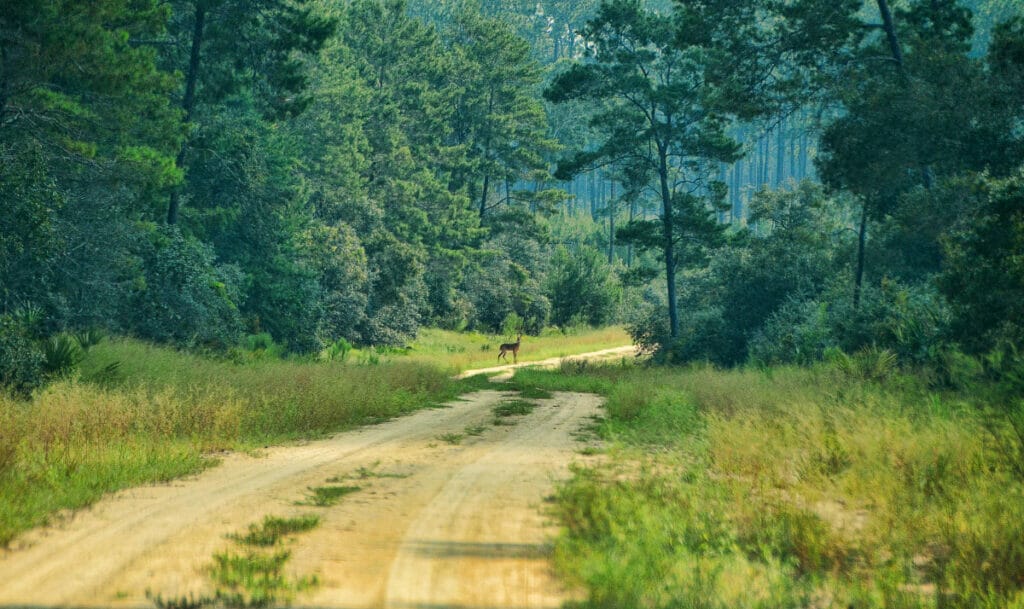 Image: Early September in Ocala. Trish Hartmann. [CC BY 2.0], via Flickr
Like art, nature, or history?
Ocala's got you covered with all three!
This mid-sized Florida city is full of big-sized fun for travelers of all ages and interests.
Learn about the local area at Marion County Museum of History and Archeology.
This small but informative museum covers 13,000 years of human history, and only costs $3 to get in!
Creatives will marvel at the Appleton Museum of Art, whose collections of European, Asian, African, and pre-Columbian art contain history in themselves.
Get there on the first Saturday of the month for free admission!
Tour a 19th-century U.S. Army frontier fort at Fort King National Historic Landmark, or take a walk through Tuscawilla Art Park, where you'll find dozens of outdoor sculptures.
The local bars, cafes, and restaurants in Historic Downtown Ocala make a day of shopping that much better, and the Ocala Drive-In is one of only 8 drive-in theaters still operating in Florida today!
3. Cape Coral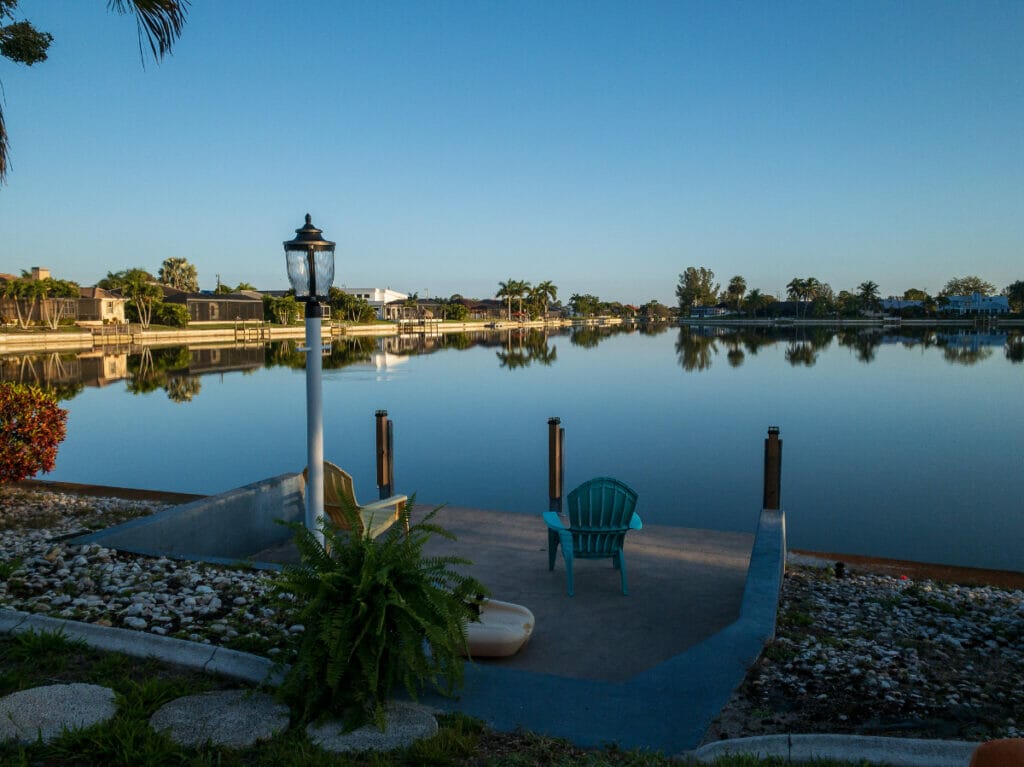 Image: Morning in Cape Coral. Gary J Wood. [CC BY-SA 2.0], via Flickr
With over 400 miles of canals spread throughout the city, Cape Coral is a perfect and unique destination for anyone who loves water.
Hop aboard a Tiki boat and tour the canals with Nautical Tiki Cruises, or head further out to sea and spot some dolphins with Cape Coral Dolphin Tours!
Traveling with kids?
Take them to Sun Splash Family Waterpark, where they'll have a blast on over 14 acres of waterslides, pools, and playgrounds!
4. Melbourne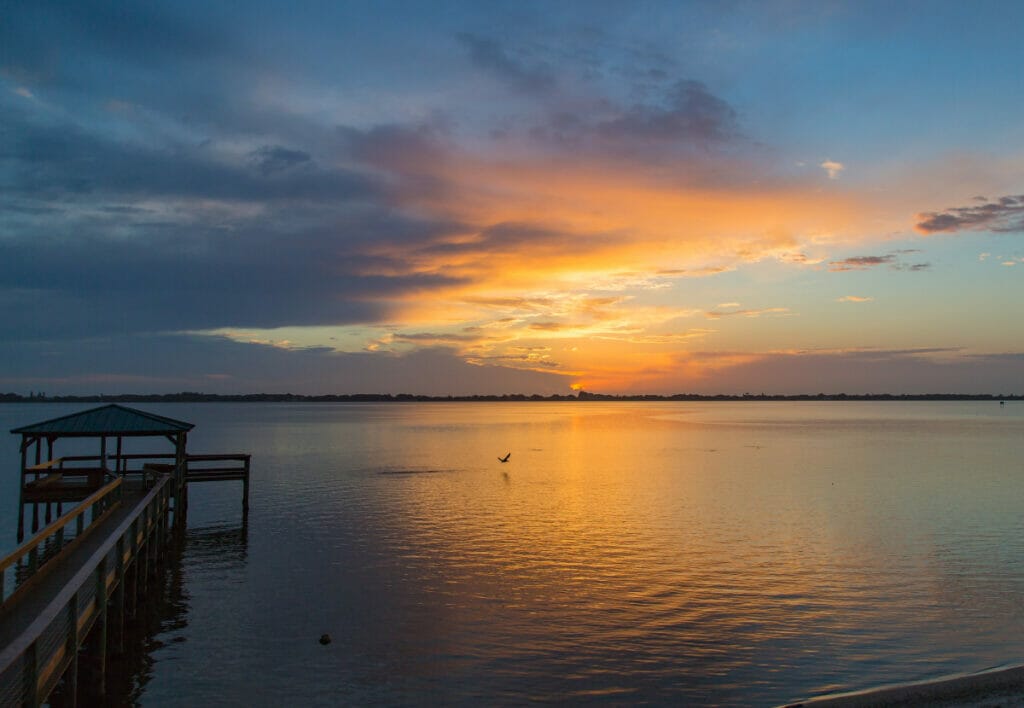 Image: Pelican at sunrise. Michael Seeley. [CC BY 2.0], via Flickr
Melbourne, Florida may be named after the Australian city, but it's a world of fun in its own right!
The quaint but contemporary downtown is the ideal place to do some boutique shopping and fine dining, and the murals that decorate the walls of the buildings are perfect for photo ops.
Camp out at Wickham Park in the summer, or head there in January for the Brevard Renaissance Fair!
Looking for something a little more sea-centric?
The Indian River Lagoon runs right along Kiwanis Park at Geiger Point, where you can enjoy a scenic picnic and some shoreline fishing.
5. Miami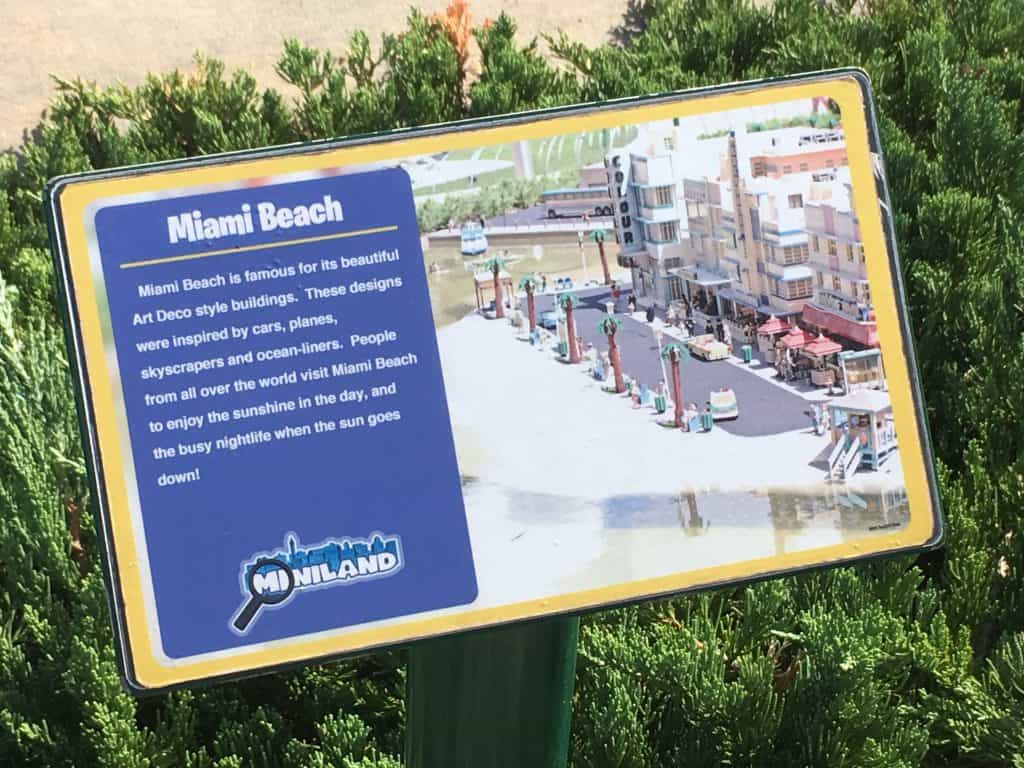 The second-most populous city in Florida is second-to-none when it comes to beachside fun!
Technically a resort city in itself, Miami Beach is comprised of several man-made islands full of gorgeous, popular beaches.
You'll love the soft white sands of South Pointe Beach, and the Miami Beach Botanical Garden is brimming with 4 acres of tropical paradise.
Tired of the beach?
Head inland to Miami's bustling downtown, where endless daytime shopping blossoms into a rich, bustling nightlife.
Museum enthusiasts will have full days of tours, with Miami's prestigious offerings of art and history museums!
Are you a solo traveler looking for fun things to do in this vibrant city?
Discover our guide dedicated to 33 things to do alone in Miami – with attractions that range from sightseeing cruises to salsa lessons to incredible food tours.
6. Siesta Key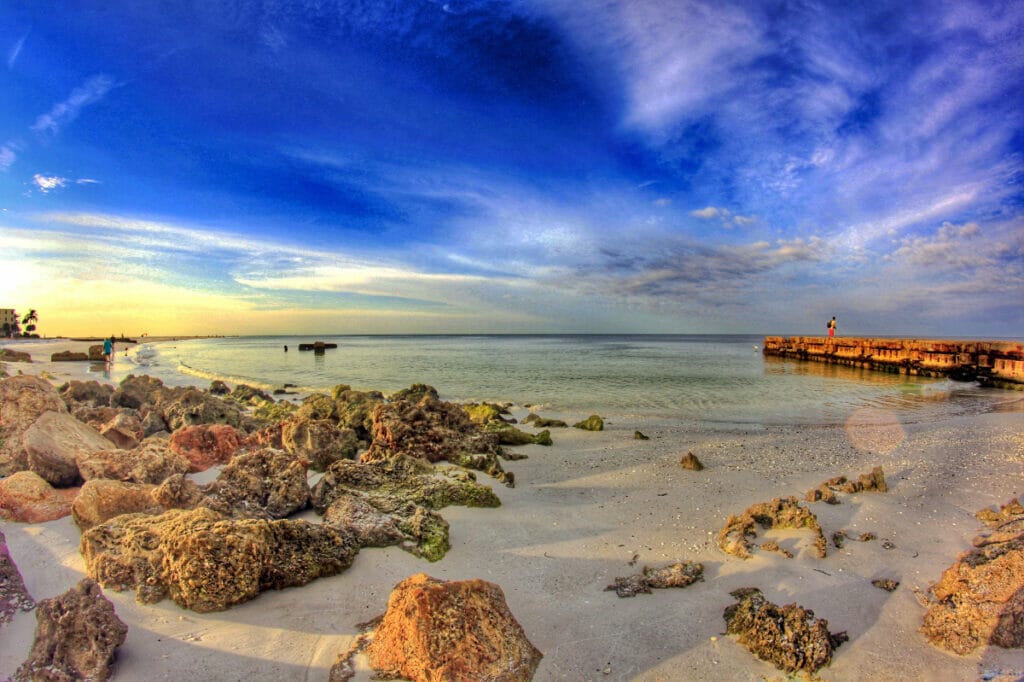 Image: IMG_4836.JPG. Jamie Smed. [CC BY-ND 2.0], via Flickr
Siesta Beach is by far the most popular on the man-made island of Siesta Key, where the powdery white sands lead to bright turquoise waters.
But there are several other beautiful beaches on Siesta Key's shores!
Kick back and enjoy the clean, clear waters at Sarasota Beach, or hunt for seashells on the quiet sands of Turtle Beach.
Sick of the beach?
Get your shopping on!
Siesta Key Village is home to plenty of clothing boutiques and gift shops, as well as dozens of both casual and fine dining options.
7. Jacksonville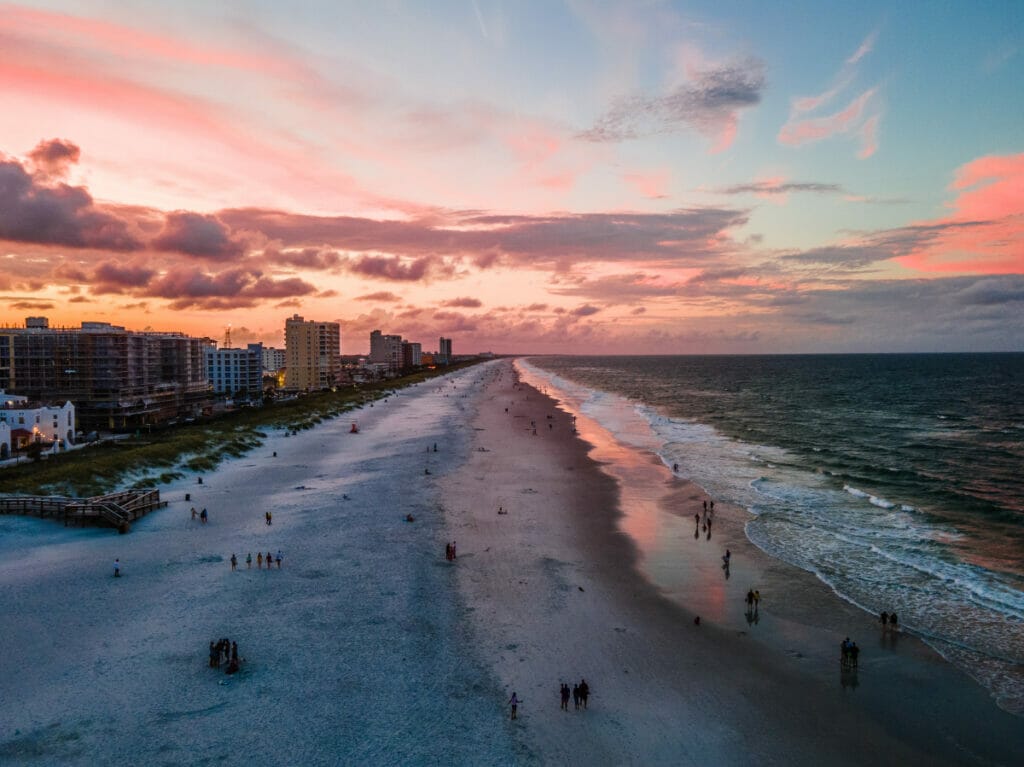 Calling all nature enthusiasts: get yourselves down to Jacksonville, Florida!
Jacksonville Zoo and Gardens is home to over 2,000 animals and 1,000 types of plants, all spread out over their 122-acres.
Take a walk through the peaceful trails at Jacksonville Arboretum & Gardens, and don't forget to bring your furry friend – dogs love this place!
Jacksonville is home to many parks, hiking trails, and nature preserves.
Stop by the small but beautiful waterfall at Bulls Bay Preserve, or take the kids to Boone Park for some classic fun on the playground.
Nature not your thing?
Jacksonville has plenty more to offer, with art, science, and history museums, a lively and modern downtown featuring a paved riverwalk, and gorgeous nearby beaches!
8. Tallahassee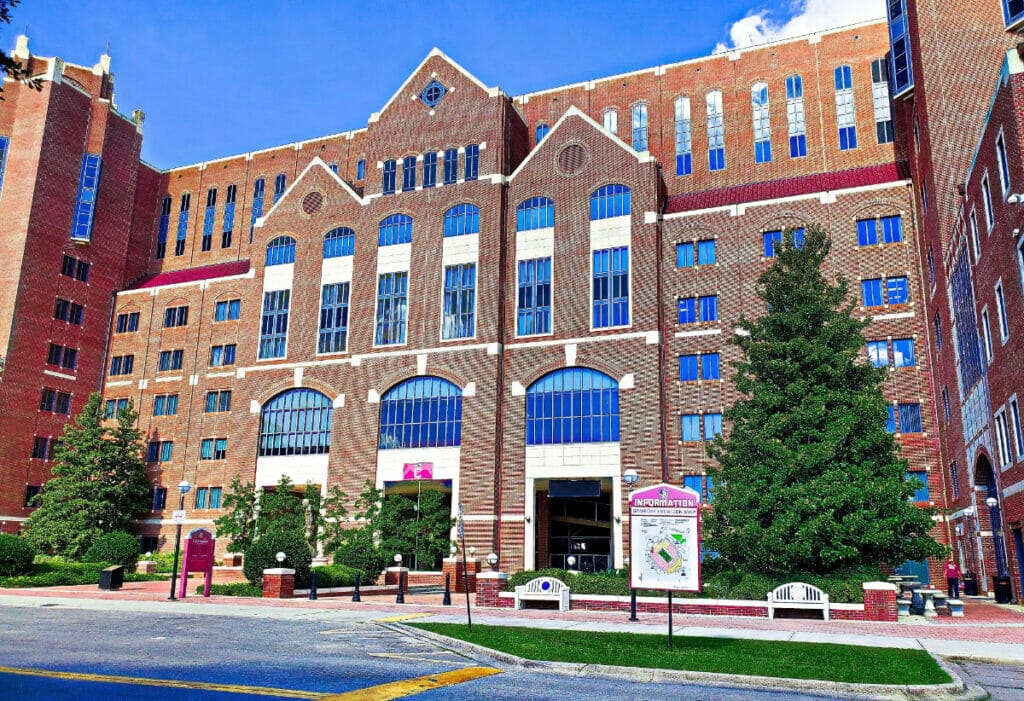 As the state's capital city, Tallahassee is easily one of the best places to visit in Florida.
From the peaceful ambience of Cascades Park, to the many educational history museums, to a plethora of fun zones and arcades, Tallahassee has something for everyone.
Challenge your friends to a game of laser tag, bowling, or air hockey at District 850, or work together to find gold at their mine-themed escape room!
Learn about the political history of the state at the Florida Historic Capitol Museum, and don't forget to head across the street to the modern Florida State Capitol, where you'll get a breathtaking view of the city from the building's top-floor observation deck.
Got some hyper little ones with you?
Take them to the Urban Air Trampoline and Adventure Park, where they'll be jumping, climbing, and soaring through the air at the park's exciting indoor attractions.
9. St. Petersburg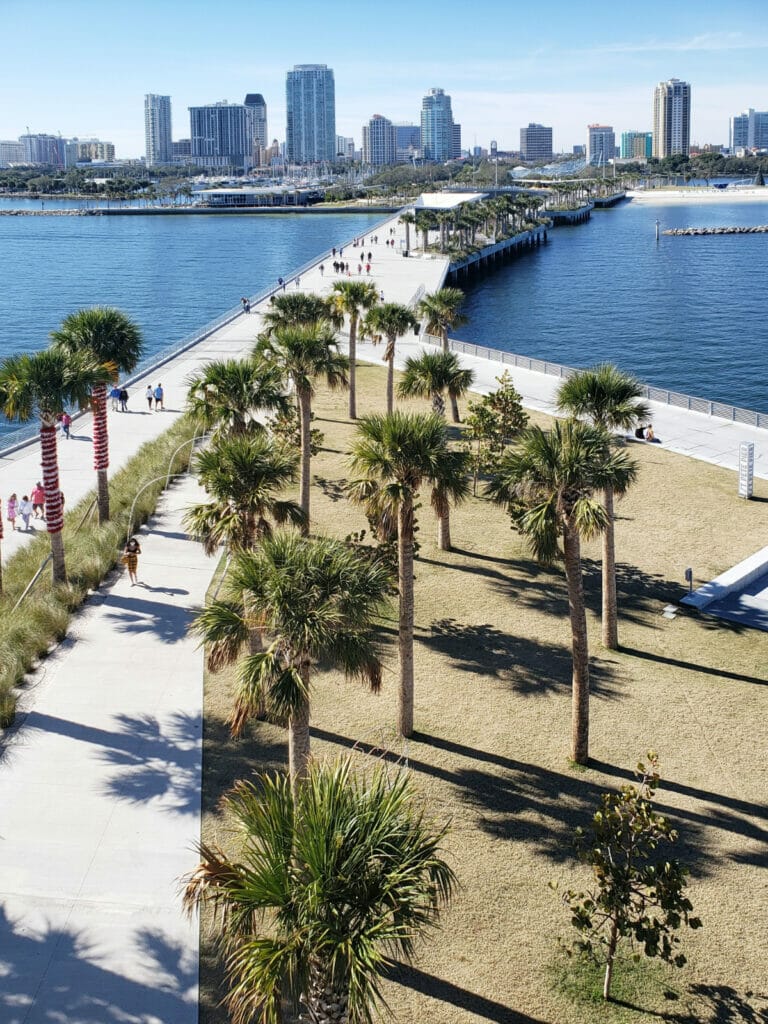 Known for its record-breaking amount of sunny days, St. Petersburg is also known as Florida's Sunshine City.
But it isn't just the sun that illuminates this beautiful vacation destination!
St. Petersburg is full of awe-inspiring art museums, including The Dalí, a museum dedicated to the surrealist art of Salvador Dalí, located in a uniquely designed building that features a glass bubble called the Enigma.
Spend hours wandering the immersive art experience at Fairgrounds St. Pete, or take a self-guided tour of the public art along St. Pete Pier™ after a day of shopping and dining downtown.
If the arts aren't your thing, step into history at The Florida Holocaust Museum, marvel at the Tampa Bay Automobile Museum's collection of vintage cars, or take the kids to the hands-on Great Explorations Children's Museum!
Not far away is also the always beautiful Fort de Soto Park with stunning beaches and lots of room to run.
10. Mount Dora
Though its population is less than 15,000, Mount Dora sure knows how to throw a party!
Known as the "Festival City", Mount Dora hosts arts, culture, food, and other unique festivals throughout the year, drawing in thousands of visitors.
But there's plenty more to do in this beautiful old country town besides festivals!
Marvel at the colorful and imaginative exhibits at the Modernism Museum, hunt for antique treasures at Renninger's Flea Market & Antique Center, or hike or bike along the curving terrain of the Mount Dora Trail.
Straight and Level Seaplanes will fly you over local waters, and their Disney Tour gives you a thrilling view of Florida's biggest theme park from 1,200 feet in the air!
11. Eustis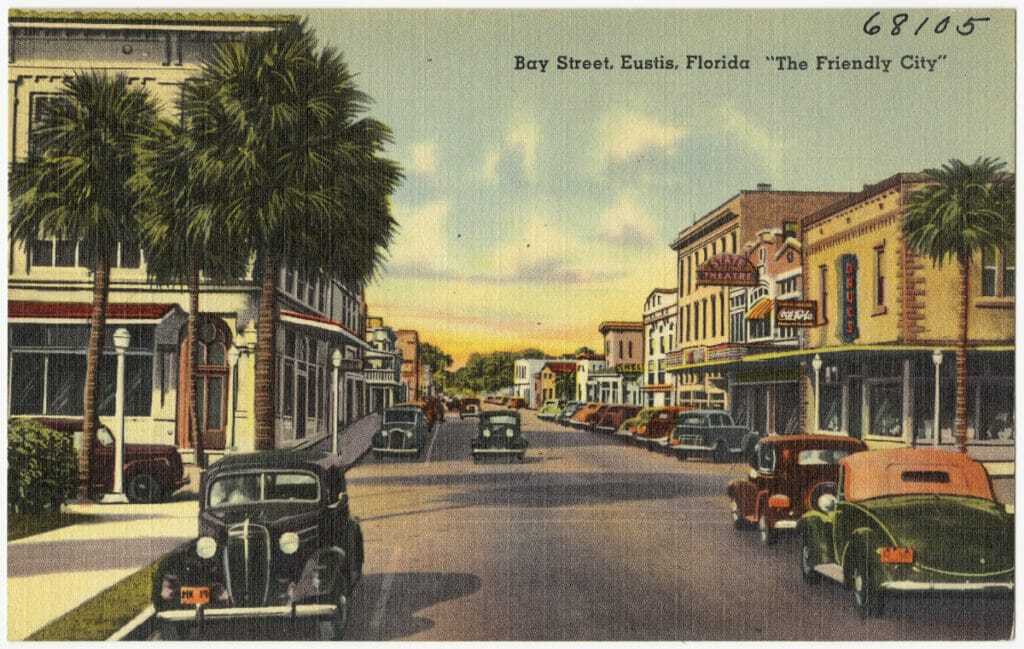 Seated in the aptly named Lake County, Eustis is home to one of the best lakes in Florida: Lake Eustis.
Grab a drink from Foxtail Coffee, then head down the brick streets of Eustis's quaintly charming downtown toward the Eustis Lake Walk.
Thirstin' for some nature?
Lake Eustis spans 7,000 acres and is ripe for fishing, swimming, kayaking, and all your other favorite lake activities!
View turtles and take a stroll down the boardwalk trails at Trout Lake Nature Center, walk along the creek at the Hidden Waters Preserve, and watch the sunset over the lake at Ferran Park.
Drop by the Eustis Historical Museum on a Friday or Saturday afternoon and tour the Clifford House, a 1911 mansion full of local historical artifacts.
The Citrus Museum will give you an inside look at why Eustis was once known as the "Orange Capital of the World".
12. Titusville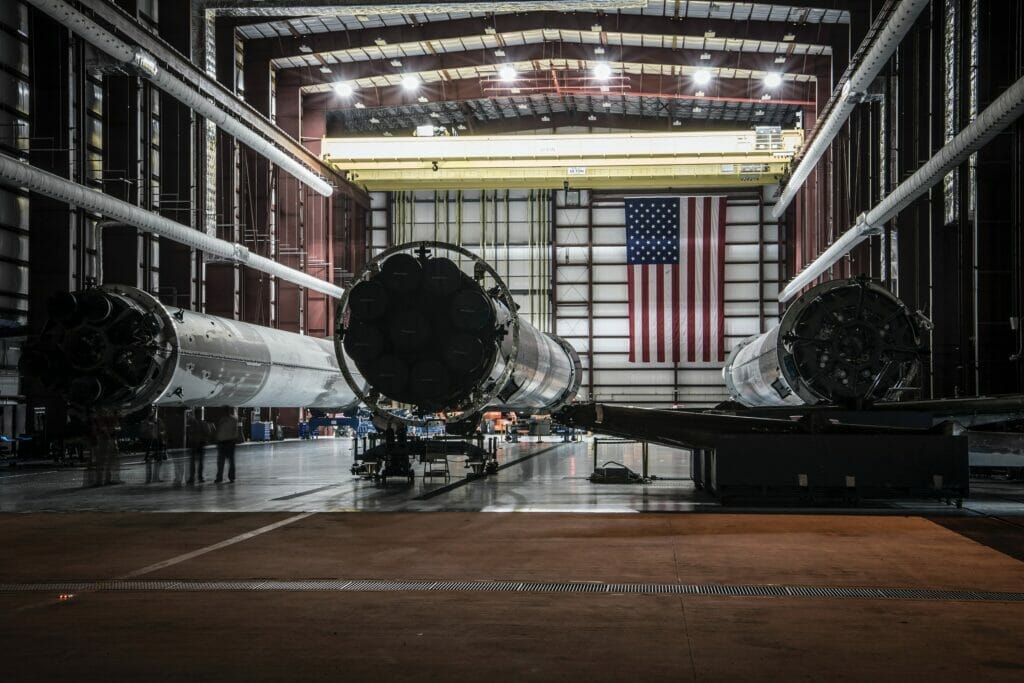 Home to the awe-inspiring Kennedy Space Center, Titusville is one of the coolest Florida places to visit!
You can't take a trip to Florida's Space Coast without dedicating at least one full day to Titusville.
Run by NASA itself, the world-renowned Kennedy Space Center is full of immersive educational exhibits, larger-than-life simulators, and the chance to meet a real astronaut!
The American Space Museum is a smaller but no less exciting destination for space-enthusiasts of all ages, with an emphasis on the history of the United States space program.
…had enough of outer space?
The Valiant Air Command, Inc. Warbird Museum features an extensive aircraft collection to remind you that we don't have to leave Earth's atmosphere to reach great heights!
If all this talk of aeronautics has stoked your thrill-seeking side, take a deep breath and then an exhilarating fall at Skydive Space Center!
13. Fort Lauderdale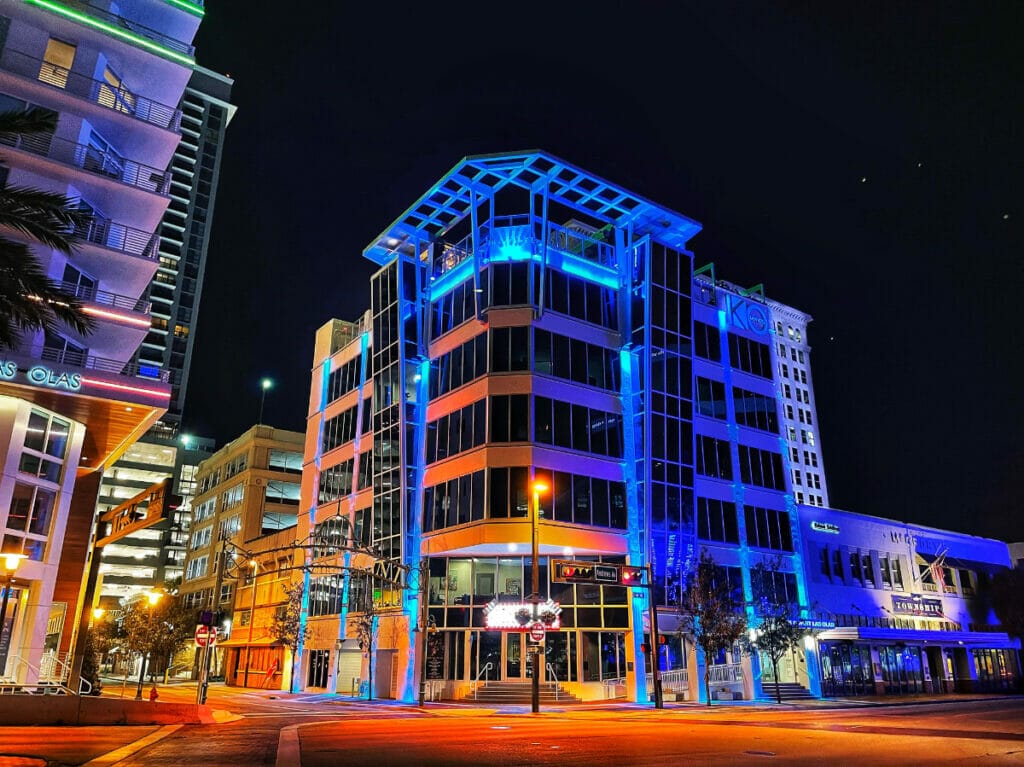 Rich with history, exquisite dining and shopping destinations, and 24 miles of gorgeous beaches, Fort Lauderdale has no shortage of interesting places to see in Florida.
Tour the Bonnet House Museum & Gardens and the Historic Stranahan House Museum and discover what life was like in Fort Lauderdale in the early 20th century.
Fill your mind with wonder at the Museum of Discovery and Science, or learn about LGBT history and culture at the Stonewall National Museum & Archives.
Looking for a romantic getaway?
Enjoy a taste of Italy on the gondola tours of the city's canals, or climb aboard the Jungle Queen Riverboat for an exciting tropical dinner cruise!
14. Naples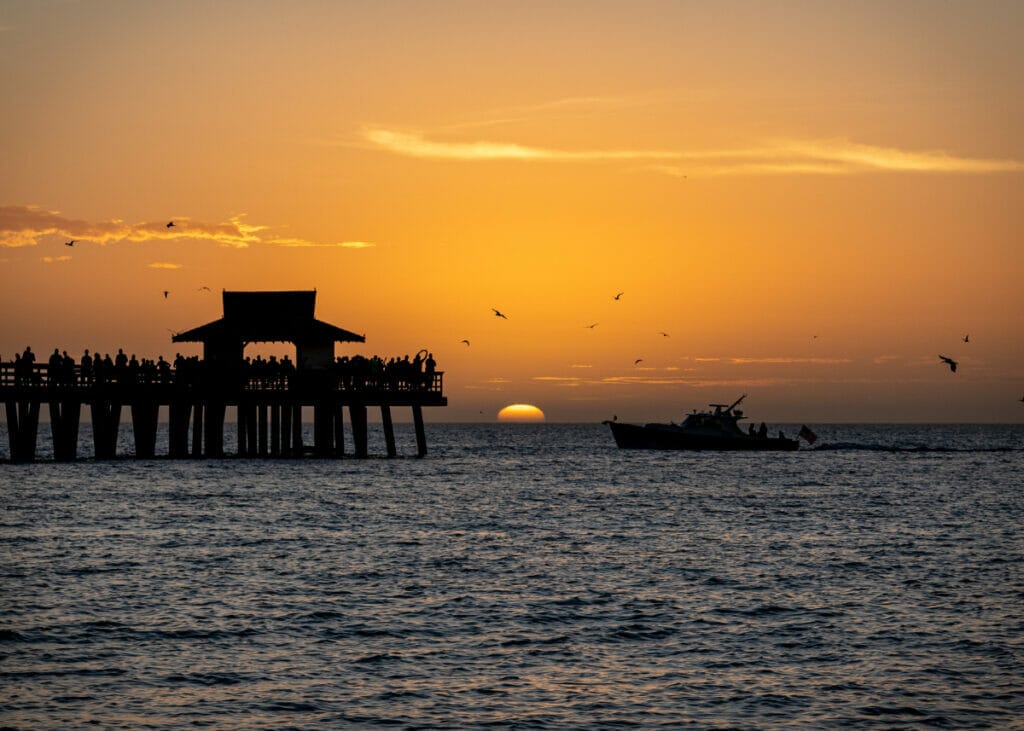 Though its population is less than 20,000, Naples is one of the best Florida vacation spots.
With plenty of museums, art galleries, golf clubs, and a waterfront downtown, you'll have no trouble finding something fun to do in Naples!
Take a walk through the tropical paradise of the Naples Botanical Garden, or hit the beach, where gorgeous white sands stretch over seven miles.
Looking to stoke your creativity?
Get a load of the current exhibitions at Naples Art.
Their outdoor art fairs are a major local event, with works from artists all over the world!
Young travelers will have the time of their lives at the Golisano Children's Museum of Naples, where they'll discover the worlds of agriculture, engineering, veterinary medicine, and more!
15. Key Largo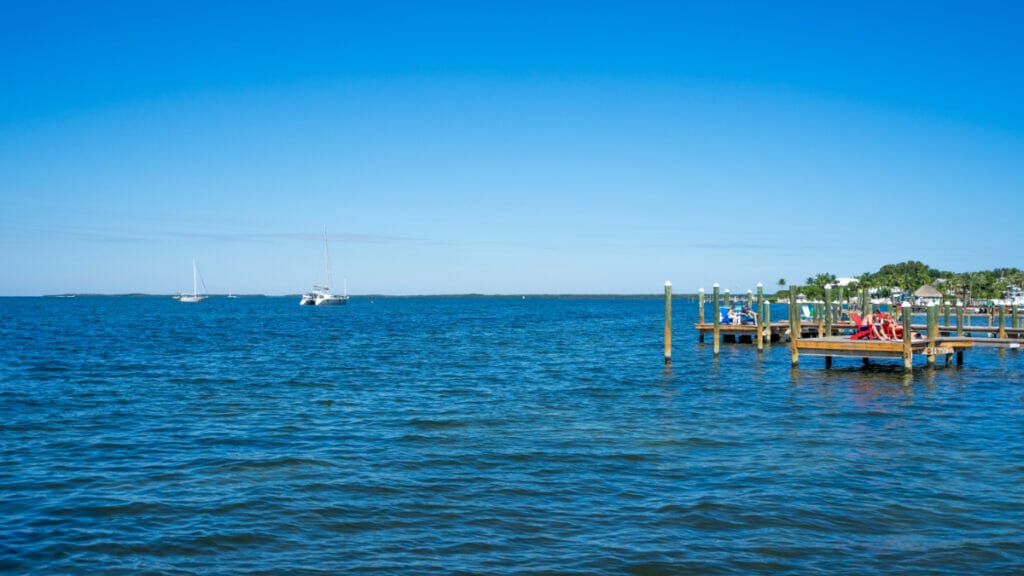 It's in a song by The Beach Boys, so it must be great, right?!
Right!
Key Largo is one of the best places to visit in Florida if you're looking to experience the wonders of diving and snorkeling.
Go for a swim alongside dolphins, then grab a meal at The Fish House, a highly rated seafood restaurant decked out in colorful string lights.
Take a scenic drive down The Overseas Highway for a stay at the luxurious Baker's Cay Resort and enjoy some Creole-Caribbean cuisine at the hotel's restaurant, Calusa.
16. Key West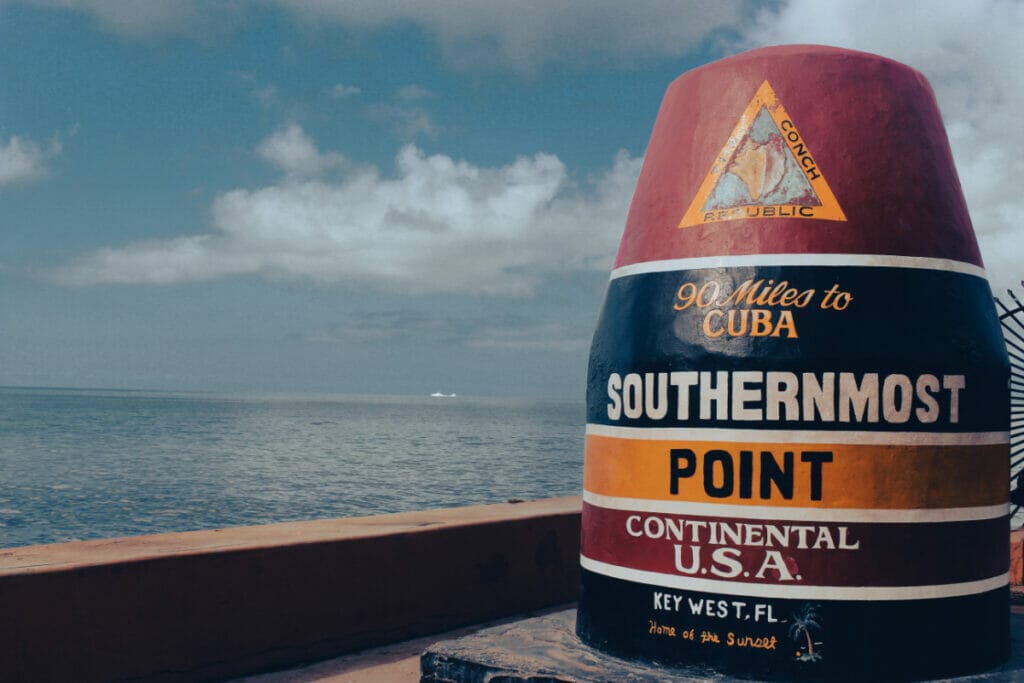 At the end of the Florida Keys lies Key West, an idyllic island with an area of less than five square miles!
The Key West Tropical Forest & Botanical Garden is worth the trip in itself, with 15 acres of lush greenery that make for the perfect island getaway.
But if you're thirsting for some sand and waves, kick back and relax on the popular Smathers Beach – or try your hand at windsurfing!
You can also check out these Key West snorkeling tours!
The busy Duval Street is full of boutiques and local eateries, and stretches for over a mile. It'll lead you right to the harbor, where Glass Bottom Boats will give you a close-up view of the coral reef!
Don't forget to snap a pic of yourself at the Southernmost Point of the Continental U.S.A.!
17. Tampa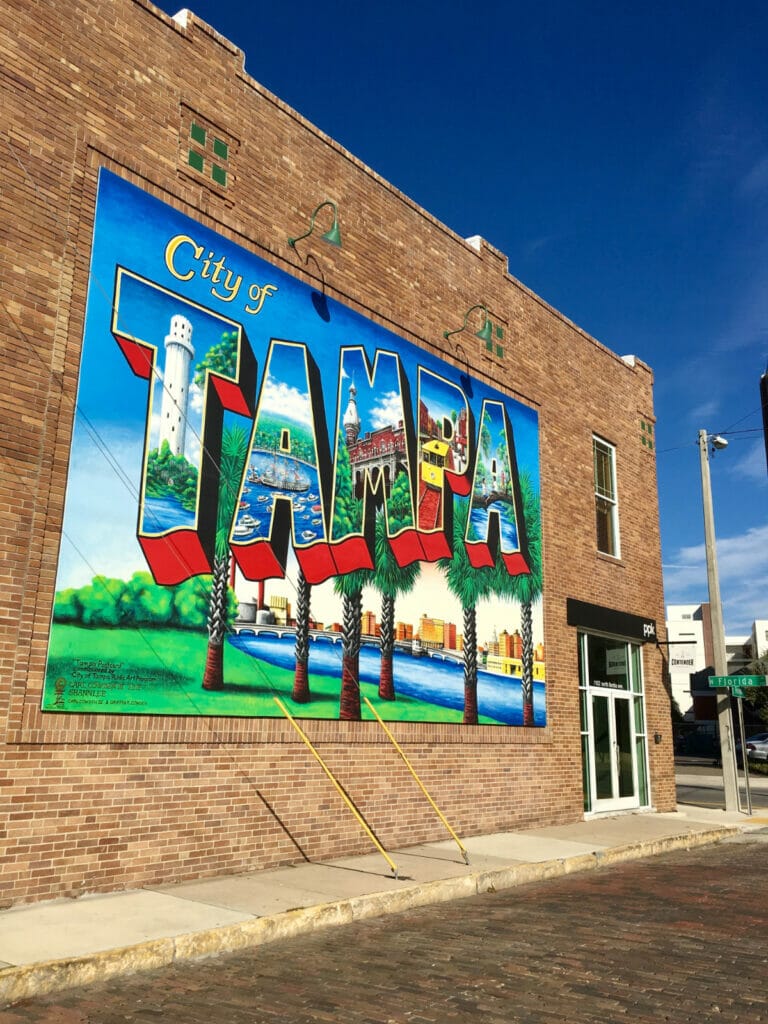 If you're looking for fun and exciting places to go in Florida, Tampa's got you covered!
As the third largest city in the state, Tampa is full of thrilling amusement parks, fascinating museums, and even a zoo!
Take the whole family to Busch Gardens for exhilarating rides and an up-close look at giraffes, zebras, and other African animals.
Or, hop across the street to enjoy the water rides at Adventure Island!
For a quieter, more scenic experience, head down to Picnic Island Park for a waterfront picnic and a game of disc golf.
The Tampa Museum of Art is great for some reflective observation, and The Florida Aquarium has plenty of oceanic wonders to marvel at!
18. Gainesville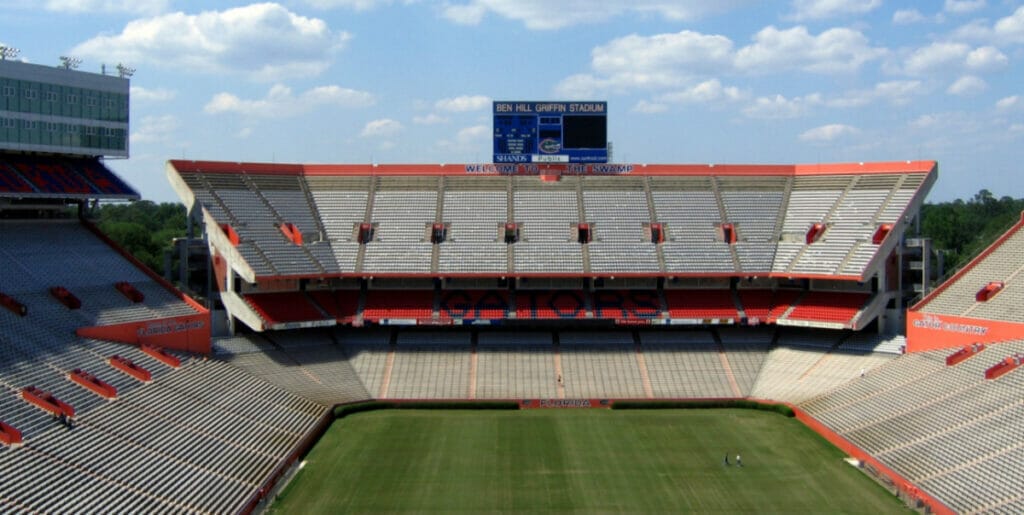 Image: University of Florida Ben Hill Griffin Stadium. Great Degree. [CC BY-SA 2.0], via Flickr
With a population of over 141,000, the city of Gainesville is the largest in North Central Florida.
Home to the University of Florida, there are plenty of interesting things to do in Gainesville for travelers of all ages.
Tour the university's open campus, taking in the splendor of its historic brick buildings and lush green grounds – ideal for a packed picnic!
General admission to the Florida Museum of Natural History is FREE, and it's rated as one of the top five natural history museums in the entire country!
Be enchanted by the museum's Butterfly Rainforest, populated with hundreds of colorful birds, butterflies, and fish. (Note: This particular exhibit requires paid admission.)
Want to stoke your innovative side?
Check out the Cade Museum for Creativity and Invention!
19. Daytona Beach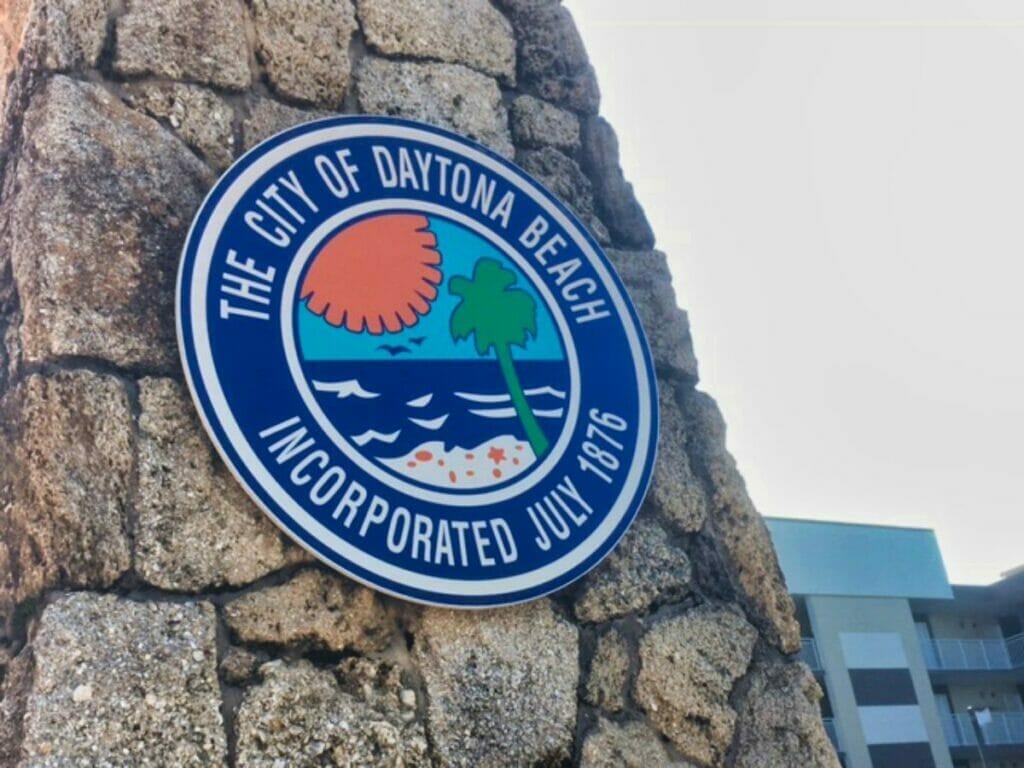 It's not just the "World Center of Racing"!
Daytona Beach may be known for hosting NASCAR's seasonal opening at the Daytona International Speedway, but you don't have to be a racing enthusiast to enjoy a trip to this coastal Florida city.
Stop by the lively boardwalk and pier, where you'll get a thrill on the amusement rides at Screamer's Park.
And, of course, Daytona Beach isn't named for nothing!
Hit the beach and enjoy the wide stretches of white sand, ocean waves, and plenty of snack stands.
Looking for something to do indoors?
Check out the Museum of Arts & Sciences!
20. Winter Park
Want some old world Florida with some very wealthy houses?
Winter Park, on the outskirts of Orlando, is a fantastic Florida destination.
Stroll down the shady streets of Park Avenue (called "Park Ave") by locals and dip into one of the boutique shops or out-of-this-world eateries.
Check out the kitchen supply store that will make you feel like you need alllllll of the things, and grab some ice cream at Kilwins to stay cool in the heat.
Wander along the side streets and you'll find gorgeous mansions and some seriously fantastic homes to put on your future real estate bucketlist.
21. Tarpon Springs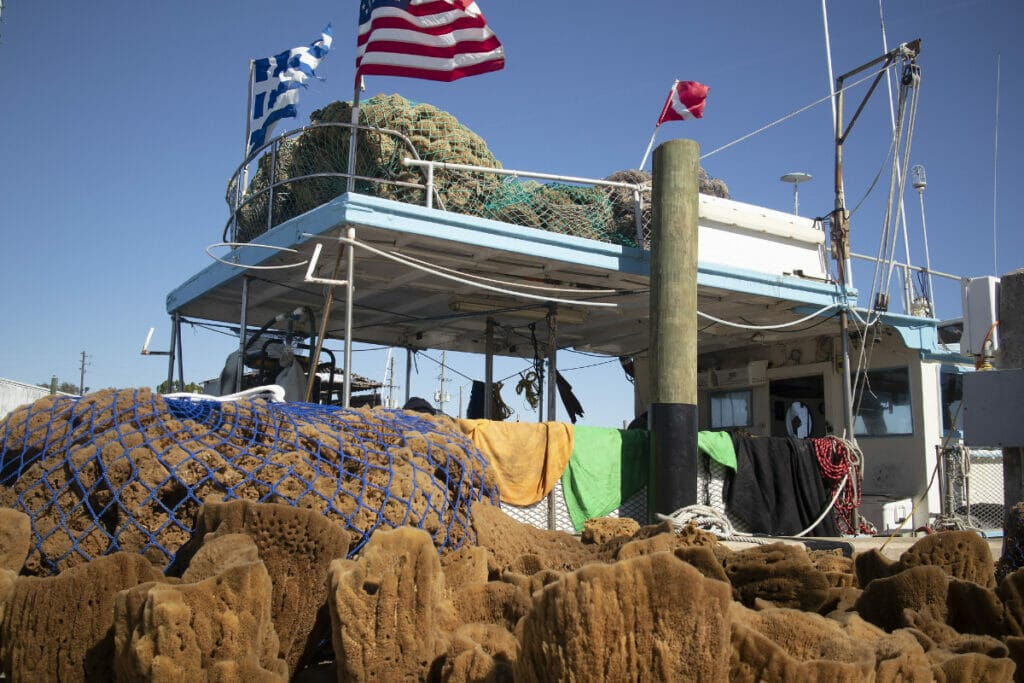 With a history as a "sponging" town (check out the Historic Sponge Docks for more information), Tarpon Springs is eclectic Florida, with a rich history of Greek influence and plenty of things to do.
Take a boat cruise to see Tarpon Springs from another angle, or visit the craft breweries and restaurants in its Historic Downtown.
Authentic Greek food is a must-try during a day out in Tarpon Springs, and while many visitors go for the inland vibes, don't forget that it has some seriously stunning beaches as well.
Pin for later!
Get the All-American Travel Secrets!
Don't miss out on America's hidden gems!