Sitting proudly between Washington and California on the Pacific coast, Oregon is decorated with thick forests, gorgeous beaches, and more ghost towns than you can name.
From its quirky major city (#KeepPortlandWeird), to its charming small towns and beautiful coastal cities, Oregon is rich with history and culture.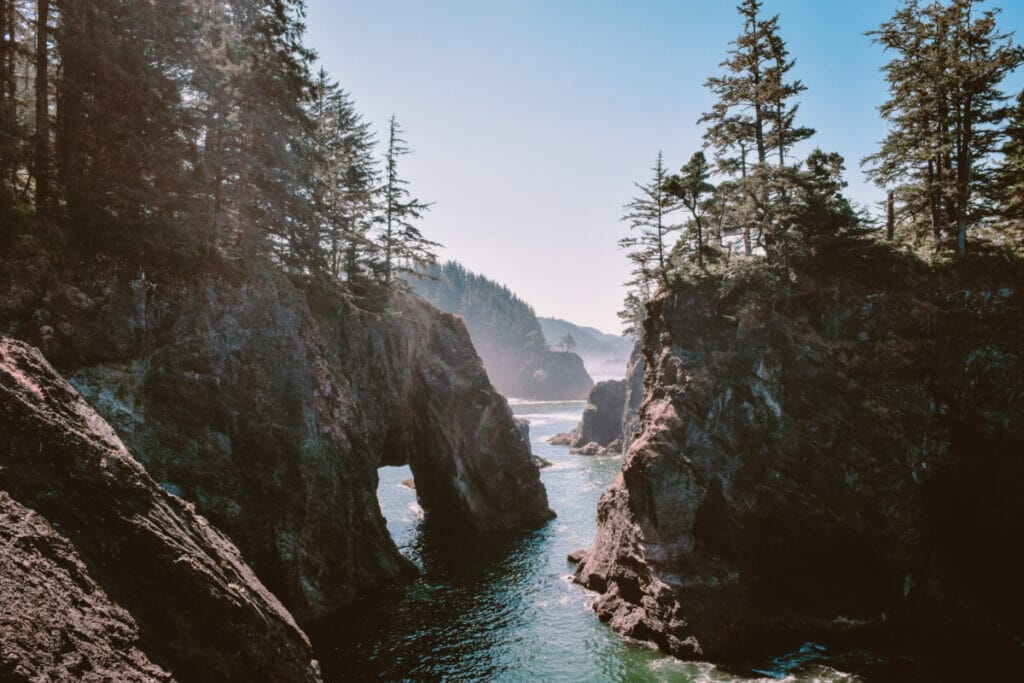 Let's take a look at some of the most fun facts about Oregon!
Before we jump in, don't forget to check out this awesome Oregon travel poster!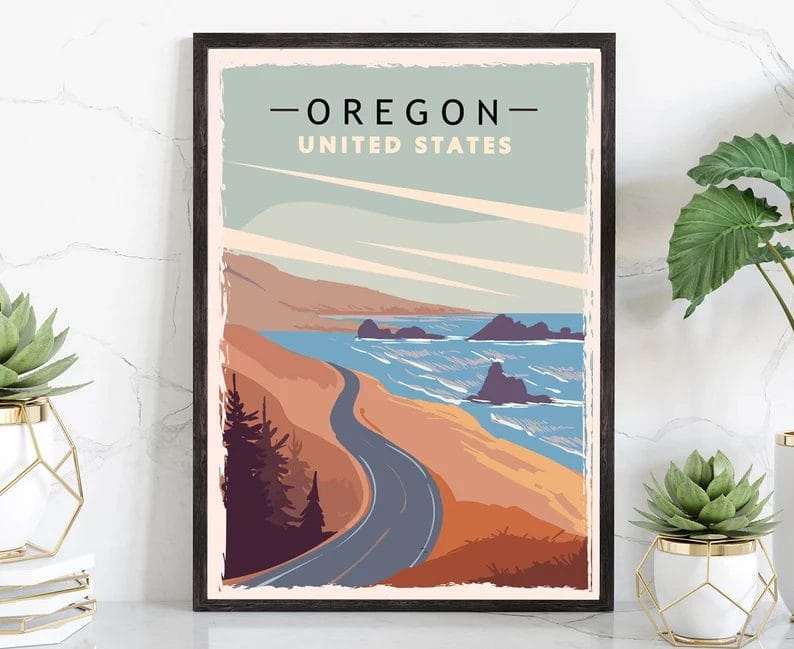 1. Oregon's geography is more diverse than most states.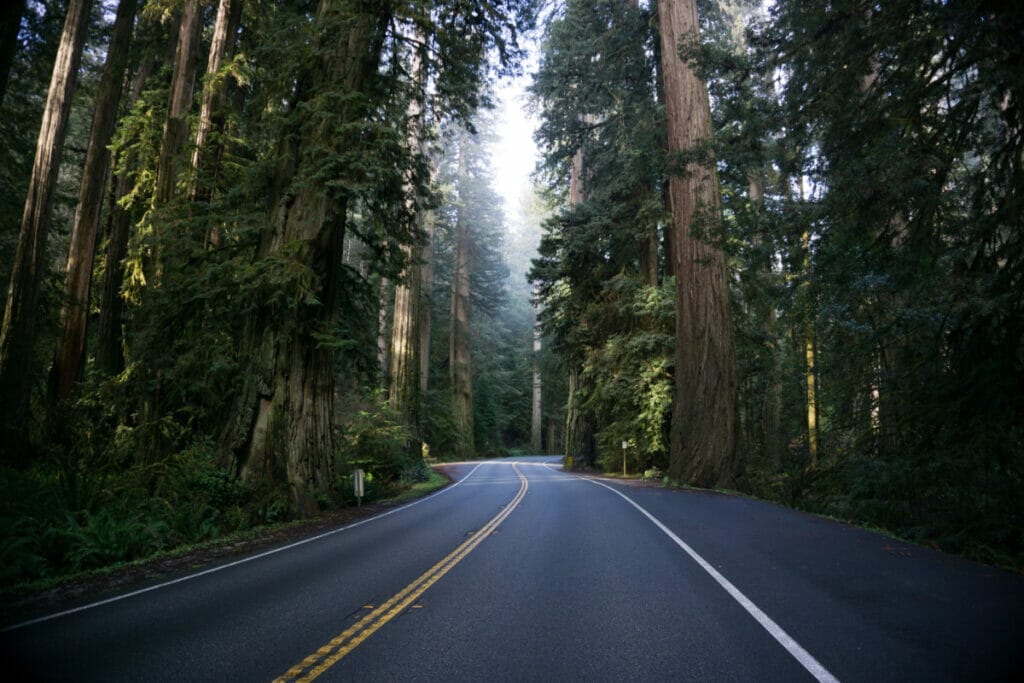 In Oregon, you'll find fresh waters, sandy beaches, rocky coastal cliffs, evergreen forests, high deserts, and even volcanoes!
The geographic diversity of the state is one of the many things that makes Oregon so unique.
These varied landscapes provide plenty of room for over 600 different wildlife species!
2. Oregon's official state animal is the American beaver.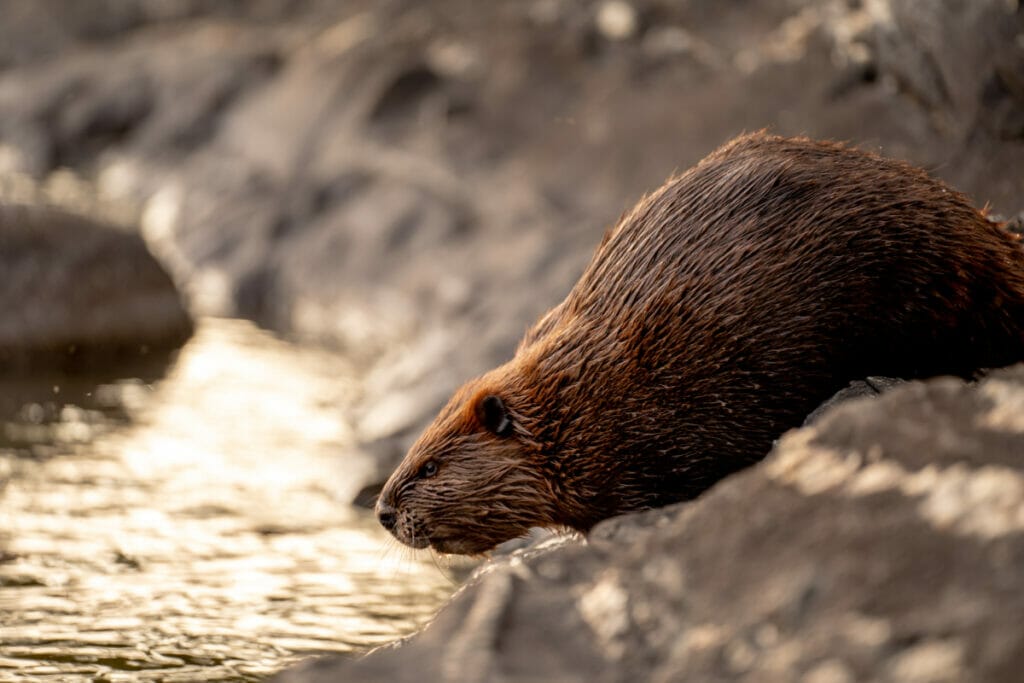 Among the many wildlife species in Oregon is the beaver.
The American Beaver was officially adopted as Oregon's official state animal in 1969, but Oregon State University has been using the beaver as a mascot since 1908!
Fun Fact!
Did you know that beavers are the biggest rodents found in North America, and they can hold their breath for up to 15 minutes?!
The beaver's ability to creatively build around its environment makes it a perfect choice for a state animal.
And on that note…
3. Oregon's unofficial nickname is "The Beaver State".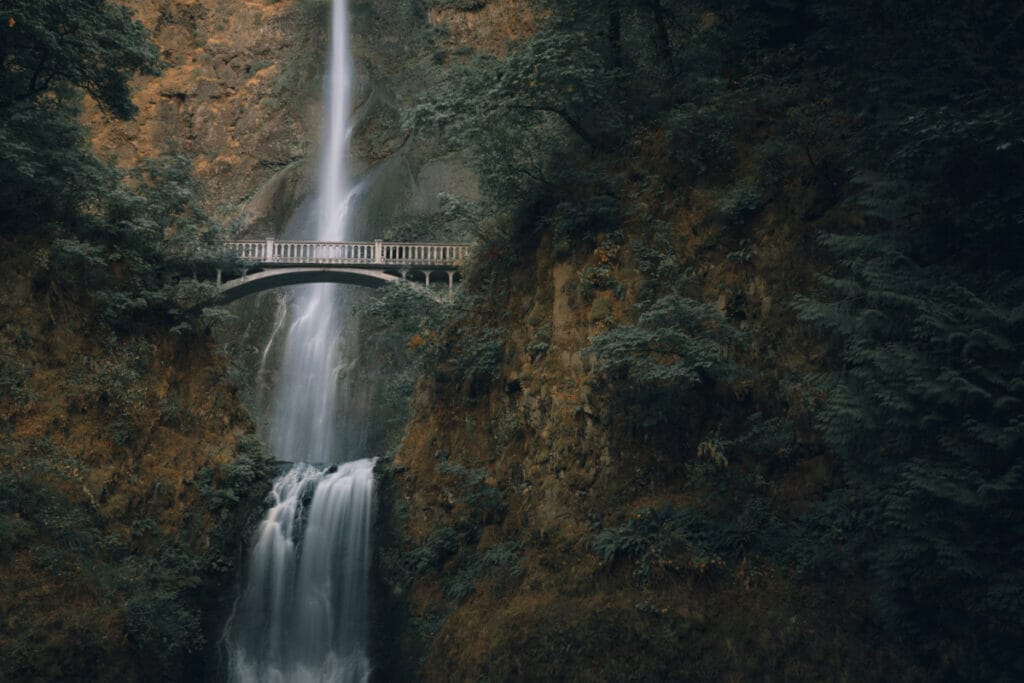 Many states are known to have officially adopted nicknames, but Oregon isn't one of them.
Still, that hasn't stopped Oregon from being affectionately called "The Beaver State"!
Strangely enough, despite the apparent love the state has for this clever rodent, beavers aren't protected by any state laws, and can be hunted and killed on both public and private land.
But don't worry!
Beavers aren't in danger of going extinct any time soon.
4. Portland has gone through a lot of nicknames.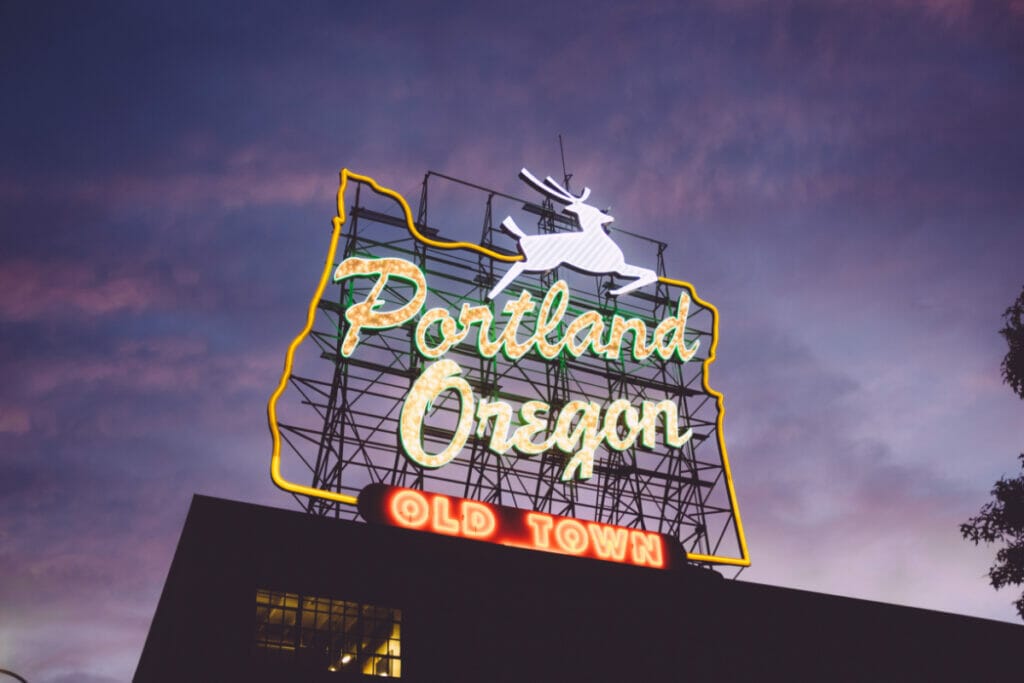 Oregon's largest city has been known by plenty of names besides Portland.
The City of Roses, or Rose City, is perhaps the best known nickname of this eccentric city, and has been in use from as early as 1888.
You'll find plenty of roses and rose imagery throughout the city, and the Portland Rose Festival has been a popular local attraction for over a century!
In the mid-1800s, Portland's rapid growth resulted in dozens of tree stumps being left behind, inspiring the nickname "Stumptown".
And, more recently, the city's numerous breweries have earned it the nickname "Beervana". (more on that later…)
Locals sometimes refer to the city as "P-Town", and the Portland International Airport's airport code, PDX, has also become something of a nickname for the city itself.
5. Oregon's flag is the only state flag to have two sides.
One of the most interesting facts about Oregon is that it's the only state in the nation to have a double-sided flag!
In 1925, Oregon adopted its current official flag.
Both sides of the flag are navy blue and use gold lettering and imagery.
The front of the flag features the center of the state seal, with the words "State of Oregon" at the top, and the year "1859" (when Oregon was admitted to the Union) at the bottom.
The back of the flag has a golden beaver on it.
…are you sure you don't want to go ahead and officially adopt "The Beaver State" as your nickname, Oregon?
6. Portland is the least religious city in the United States.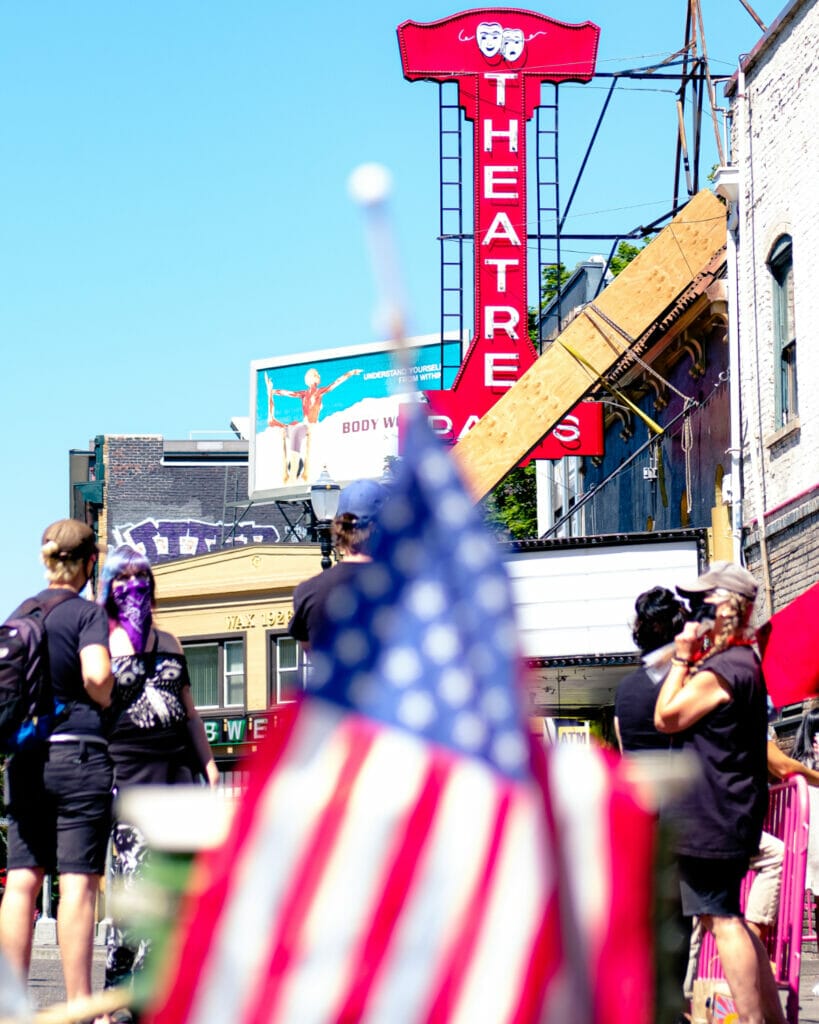 Though it was once known as the "city of churches", Portland has since become one of the least religious cities in the nation.
Approximately 42% of the city's residents are not affiliated with any organized religion.
Of those who do identify as religious, most are either Roman Catholic, Mormon, or Pentecostal.
Regardless of religious affiliation statistics, there are still several beautiful cathedrals and temples throughout the city, as well as more modern church buildings.
7. Oregon is pretty nutty…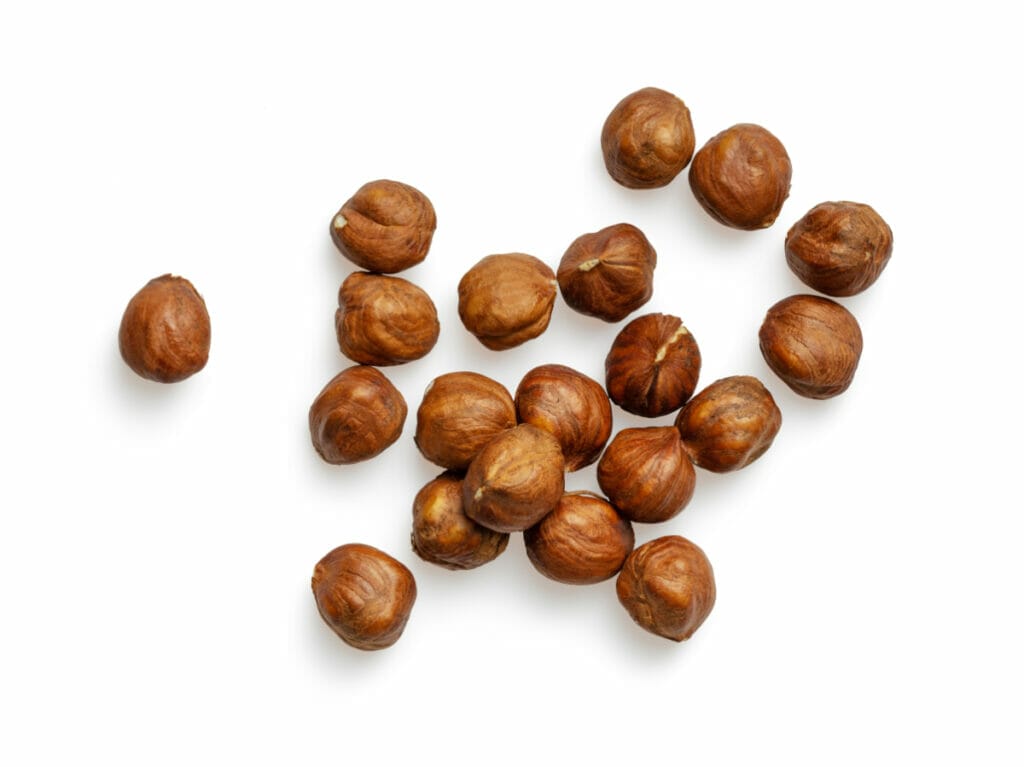 …when it comes to hazelnuts, that is!
One of the lesser known facts about Oregon is that they grow most of the hazelnuts in the nation.
In 2014, 99% of the hazelnuts produced in the United States came from Oregon.
There are about 1,000 Oregon farms that specialize in growing these delicious nuts, and at least two cities, Donald and Mount Angel, are known to host annual hazelnut festivals!
Oregon is also the only state to have an official state nut.
You guessed it–the hazelnut!
8. Oregon is known for having a lot of breweries.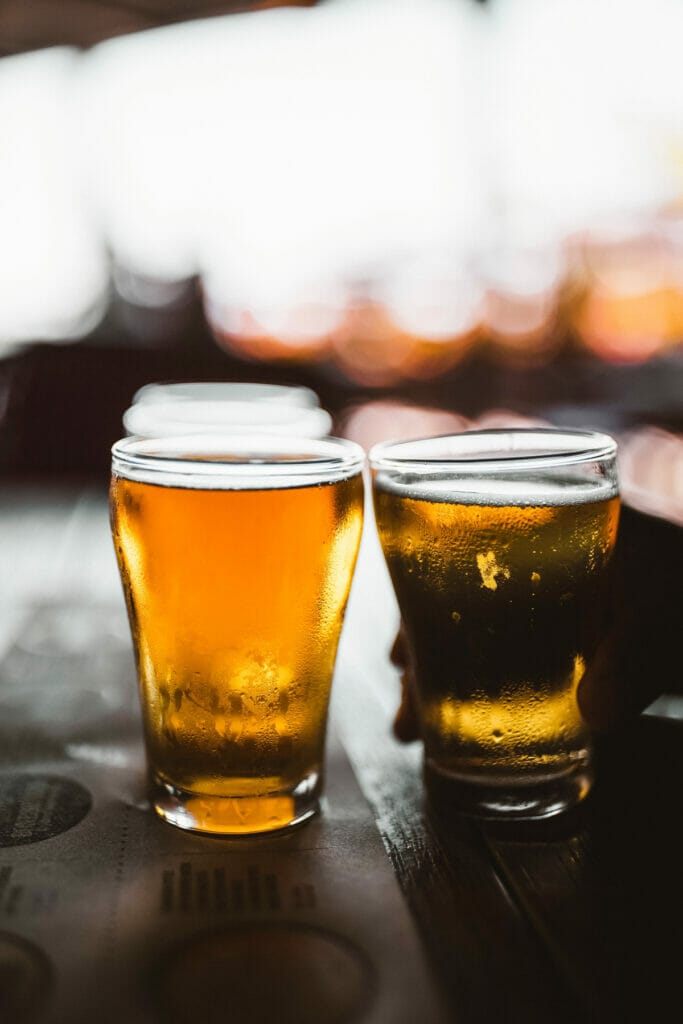 Portland didn't earn the nickname "Beervana" for nothing!
Oregon is one of the top producers of craft beers in the United States, with over 200 breweries throughout the state.
The Oregon Brewers Festival has been an annual attraction since 1988, and you'll find plenty of beer tastings and brewery tours throughout the state – especially in Portland.
9. Oregon has more ghost towns than any other state.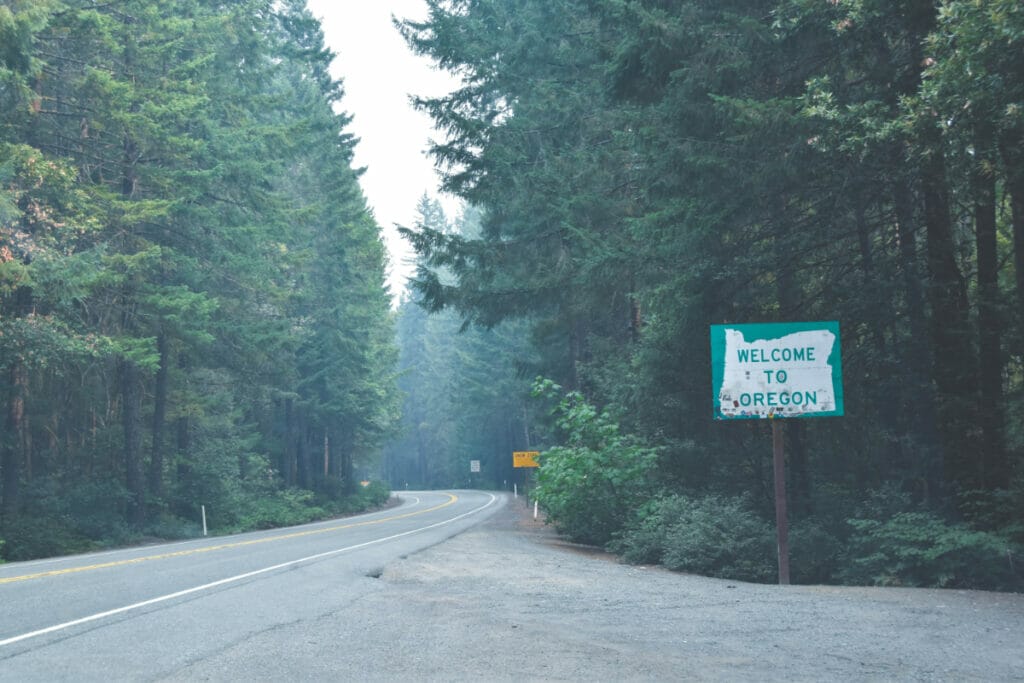 If you're looking for cool facts about Oregon, check this out: Oregon is home to over 200 ghost towns – more than any other state in the nation!
Most notable is Shaniko, which was founded in the early 1900s after gold was discovered in Canyon City.
Shaniko became known for its wool production, and was prospering as a boomtown until 1911, when a new railroad line took would-be visitors out of the area.
The haunting remains of Shaniko and other Oregon ghost towns attract many curious road trippers throughout the year.
10. Oregon doesn't have a state sales tax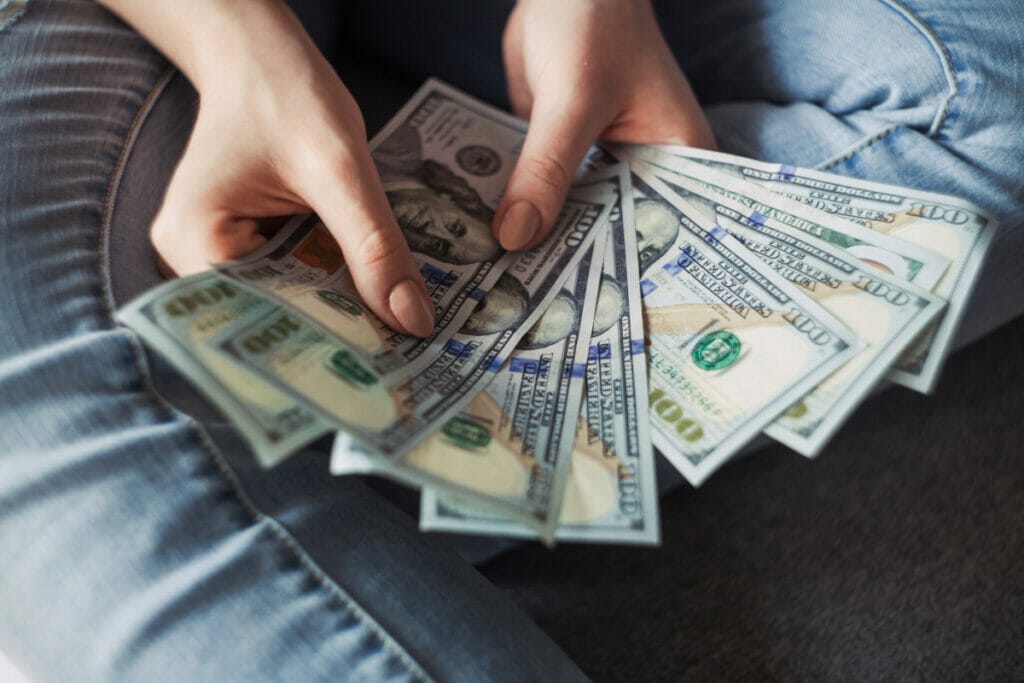 Oregon is one of only five states that doesn't have a state sales tax!
Alaska, Delaware, Montana, and New Hampshire are the only other states in the nation that don't have a statewide sales tax.
Local municipalities are still allowed to impose their own sales taxes, but overall, the price you see on items in Oregon stores is the price you pay!
But don't get too excited…
Oregon may not have a state sales tax, but it does have the fifth-highest cost of living index in the country!
11. Astoria, Oregon was the first American settlement on the Pacific coast
The oldest city in Oregon, Astoria, was founded in 1811.
It's not just the oldest United States city on the west coast, it's the first American settlement anywhere west of the Rocky Mountains!
The city was named for John Jacob Astor, a fur-trader who sent his company out west to start a trading post.
Fort Astoria, as it was known at the time, blossomed into the city of Astoria itself, and has a population of over 10,000 today.
12. Oregon was the first state to make Labor Day an official holiday
On February 21st, 1887, Oregon played an important part in United States history by becoming the first state to recognize Labor Day as an official public holiday.
Though the holiday had already been gaining support amongst labor activists in the early 1880s, it was Oregon that took the big step in giving the day official recognition.
At the time, the holiday was celebrated on the first Saturday in June, as opposed to the first Monday in September, as it is now.
13. Oregon is home to one of the shortest rivers in the world.
At just 440 feet long, the D River in Lincoln City, Oregon is among the shortest in the world!
It once held the title of being the shortest, but has since been knocked down the list to #10.
That's still a pretty big (er… small) achievement!
14. Oregon is one of the only two states in the US that won't let you pump your own gas!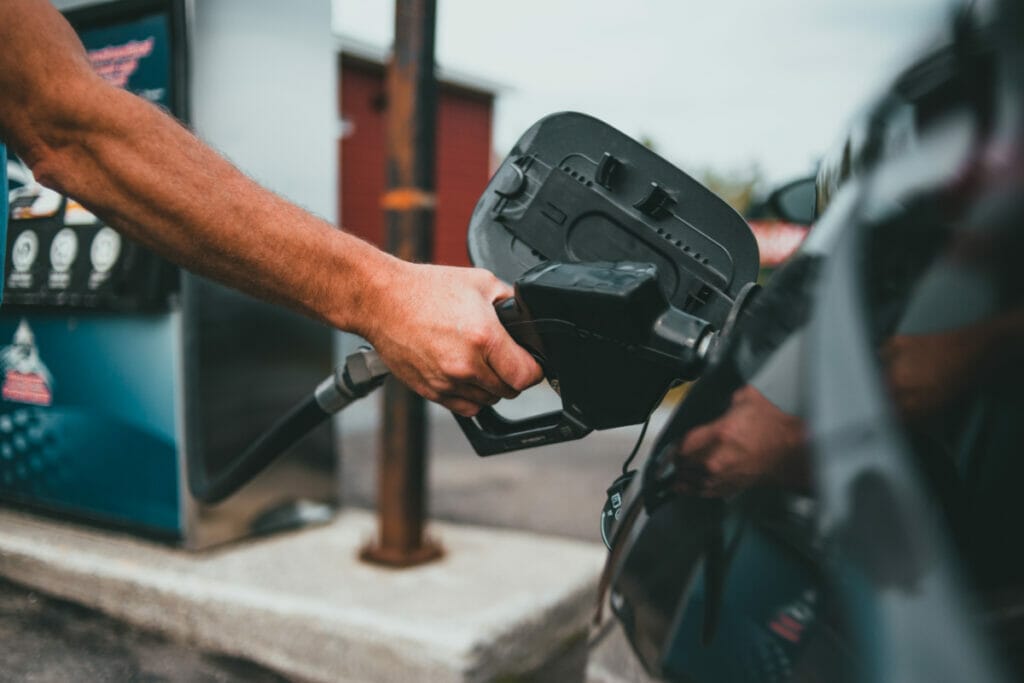 Oregon and New Jersey are the only two states in the US that do not allow customers to pump their own gas at gas stations.
Why?
Oregon's state law declares that it's a potential hazard for senior citizens and people with disabilities, and that the fumes from the gas present a danger to customers.
Don't worry – if you forget about the rule, you aren't likely to be legally disciplined as a customer.
But it could cost the gas station up to a $500 fine, so you can bet they'll rush to stop you before you even get your hand on the nozzle!
15. Buster Keaton's silent classic, The General, was filmed in Oregon
The General, a feature-length silent film by Buster Keaton, has long been acclaimed as one of the most significant pieces of American film history.
Though the film is set in Georgia, it was Cottage Grove, Oregon that provided its filming location.
At the time, Cottage Grove had several low-traffic train tracks that could be used to film The General's train-centric plot.
That, and Keaton thought that the small town's charm made it reminiscent of the South during the Civil War, when the story is set.
16. Oregon is home to the Tillamook Cheese Factory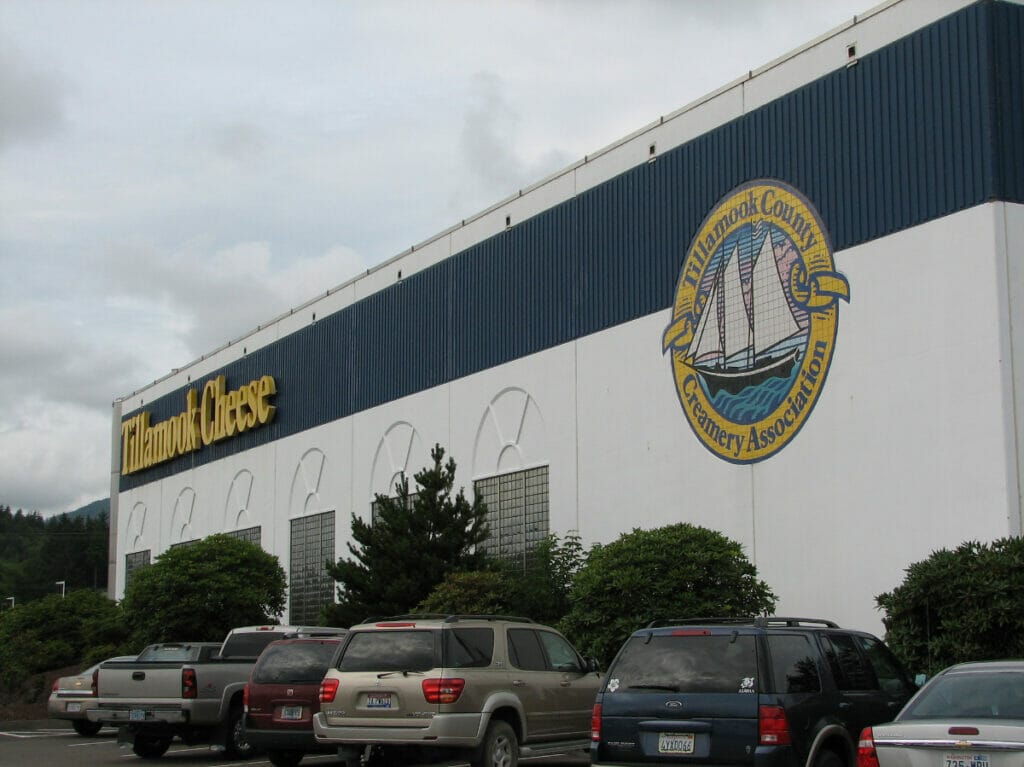 Move over, Wisconsin!
Tillamook is one of the biggest cheese production companies in the US, and it's based in Oregon!
The factory's creamery and hands-on farm exhibit in Tillamook, OR attracts thousands of visitors each year.
17. Devils Lake is said to have a monster lurking in its depths.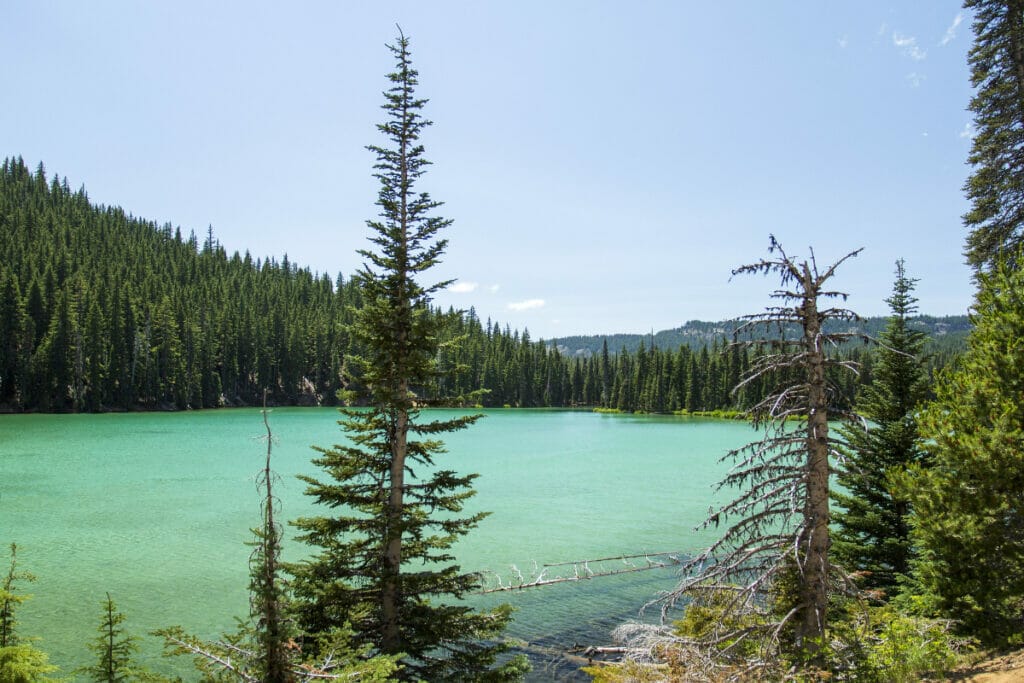 Devils Lake doesn't just have a spooky name!
It's also the site of a monstrous legend.
Located just above Lincoln City, Oregon, the lake is said to be home to the Devils Lake Monster – a huge, tentacled sea creature that rips petrified travelers from their boats.
Creepy!
But that's not the only monster lurking in Oregon's waters…
18. Watch out for Colossal Claude!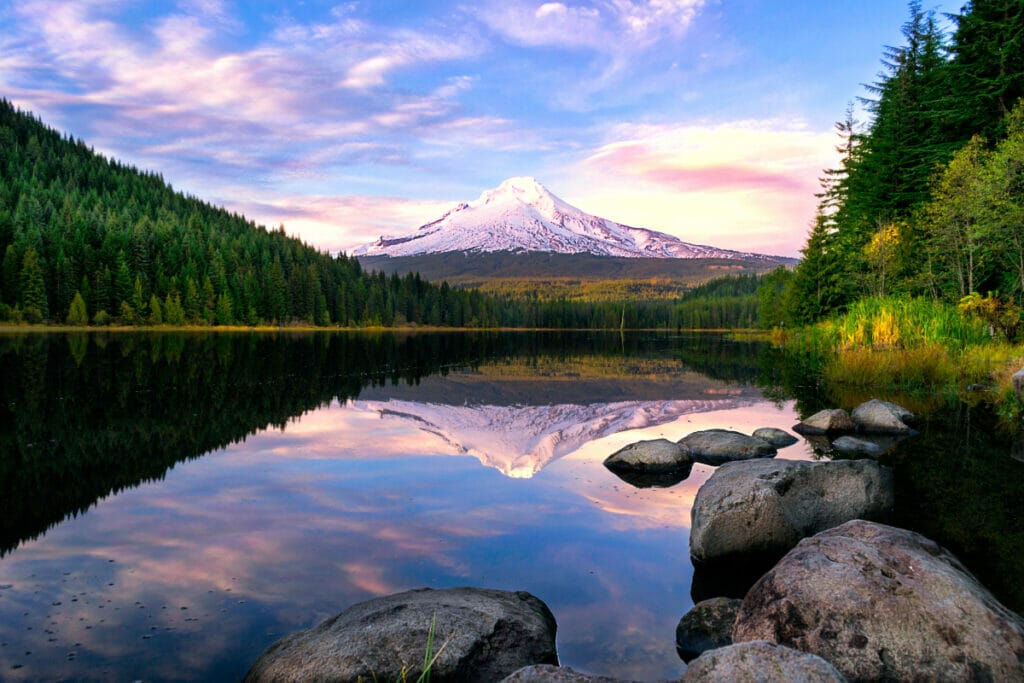 If the name "Colossal Claude" sounds silly to you, just wait until you hear about this guy's other alias… Marvin the Monster!
Super intimidating, right?
Well, silly name or not, Colossal Claude isn't a cryptid I'd want to mess with.
Captain Charles E. Graham described his ship's encounter with Colossal Claude in 1937, and the creature was said to be 40 feet long and four feet wide, with "the head of an overgrown horse".
Yeah, no thanks, I'm out!
19. Phillips head screws (and screwdrivers) were invented in Oregon.
One of the lesser known Oregon facts is that Phillips screws and screwdrivers were invented there!
John P. Thompson of Portland came up with this revolutionary tool, but the patent was given to Henry Phillips, a director at a local mining company.
The added security that the cruciform-topped screws provide greatly advanced the aviation and automobile industries.
20. Oregon has two time zones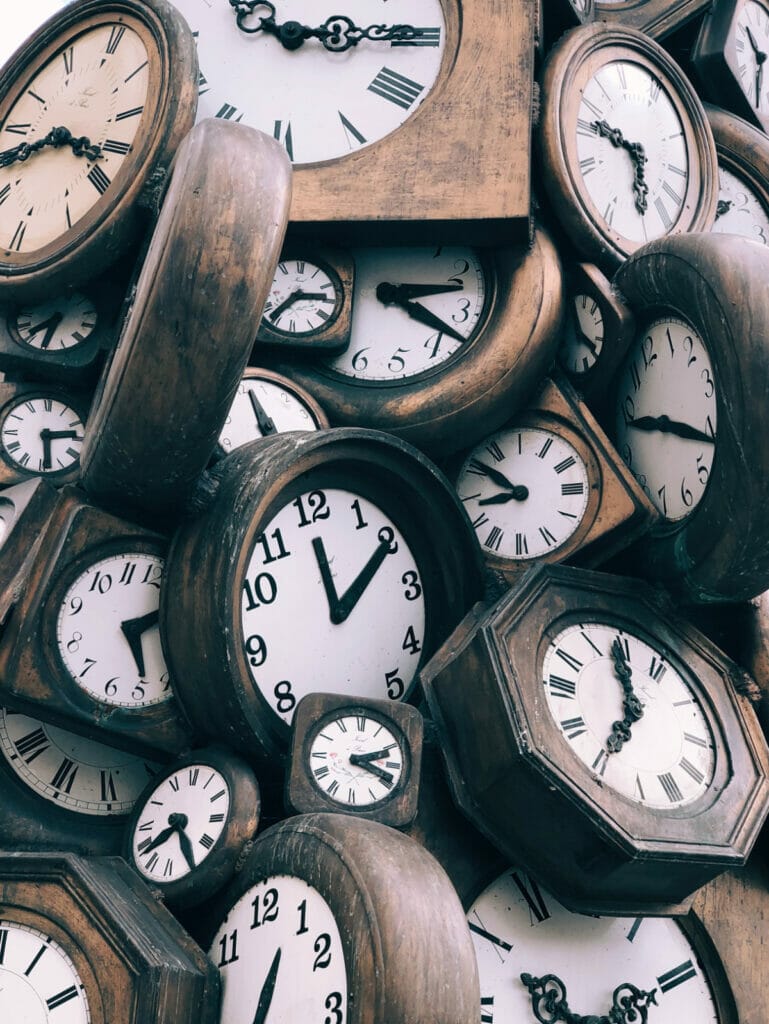 Most of Oregon is in the Pacific time zone, but there's a sliver in the southeast corner of the state that slides into Mountain time!
There are 14 other states that are situated in more than one time zone, so Oregon isn't exactly unique in this trait…
…but it's still pretty cool that you can hop a mile from one small Oregon town to the next and end up a whole hour ahead!
21. Oregon was once home to mammoths!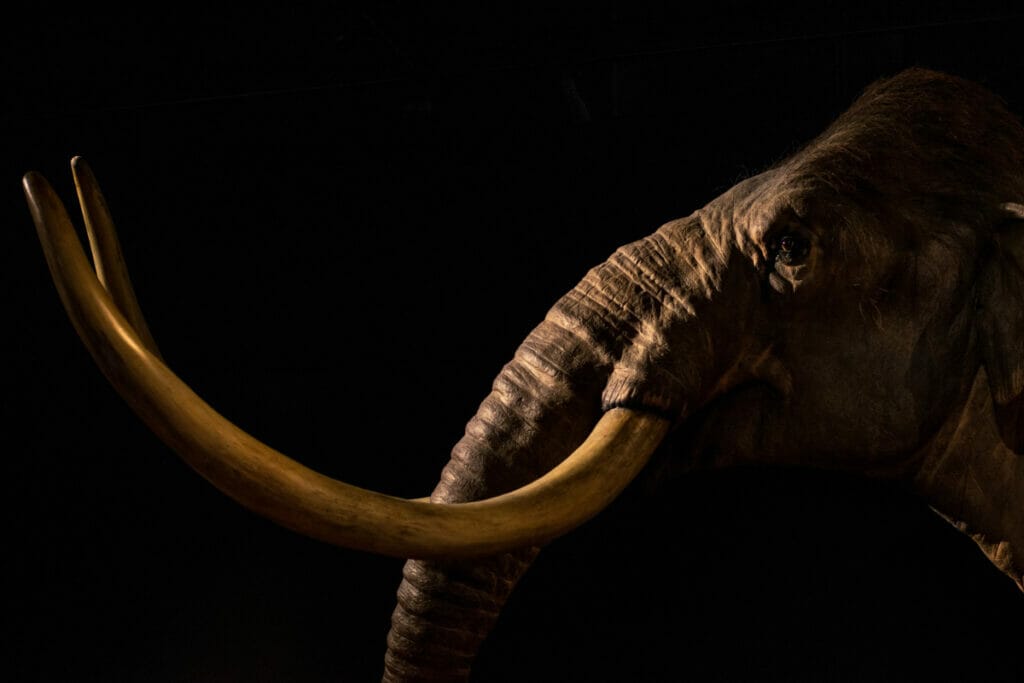 Thousands of years ago, mammoths walked the lands of what is now the grand state of Oregon.
In 2014, paleontologists in the state found fossilized footprints dating back as far as 43,000 years ago.
They've estimated that a herd of six mammoths were responsible for leaving this trail behind.
And in 2016, just by luck, construction workers who were remodeling an Oregon State University stadium stumbled upon more fossils, including the ribs, pelvis, and femur of a 10,000-year-old mammoth!
In 2021, a 12,000-year-old mammoth tusk was found buried under a road in Corvallis, Oregon when pipeline workers were rerouting a gas line.
If you're looking to make some paleontological discoveries, you might wanna get yourself over to Oregon!
Pin for later!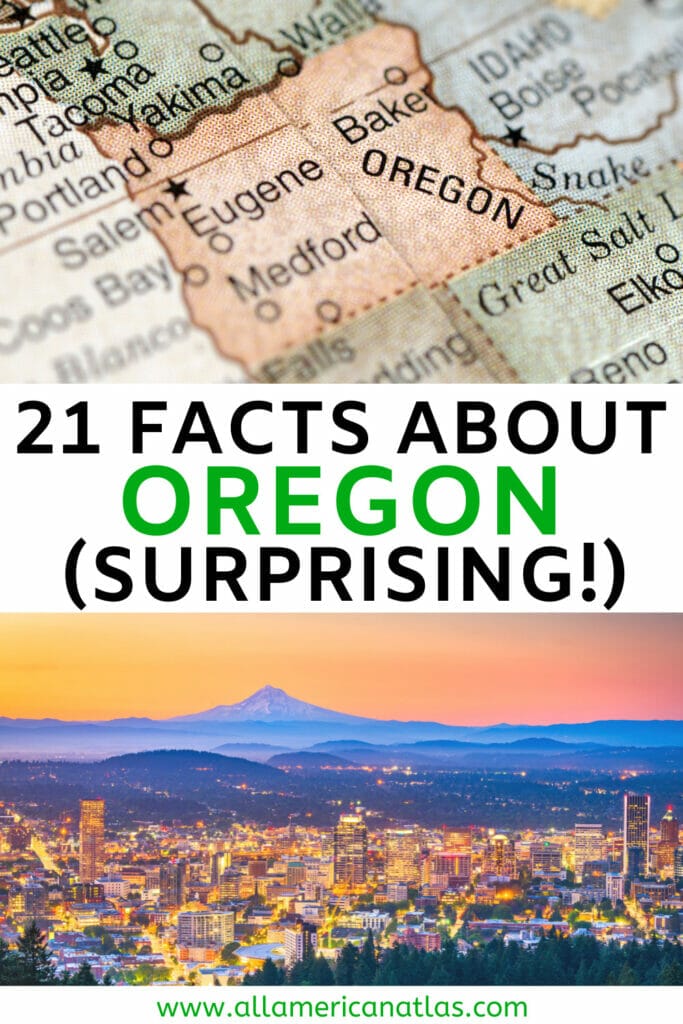 Hey! Want more fun facts about US states? Check these out!
Get the All-American Travel Secrets!
Don't miss out on America's hidden gems!