With its popular beaches, historic landmarks, and delicious seafood, Narragansett is one of the best places to go in New England.
Whether you're traveling alone, with your sweetheart, or with family, friends, or pets, this coastal Rhode Island town has something for everyone!
Here are 19 of the best things to do in Narragansett, RI.
Don't forget that it's much easier to see Rhode Island by car so you can get around easier.
We recommend using Discover Cars price comparison to find the cheapest deals.
What to Pack for Narragansett
If you're coming to Narragansett during the summer, the most popular months, then check out some of these packing items to make sure you're ready!
Hey! Want more expert guides on Rhode Island? Check these out!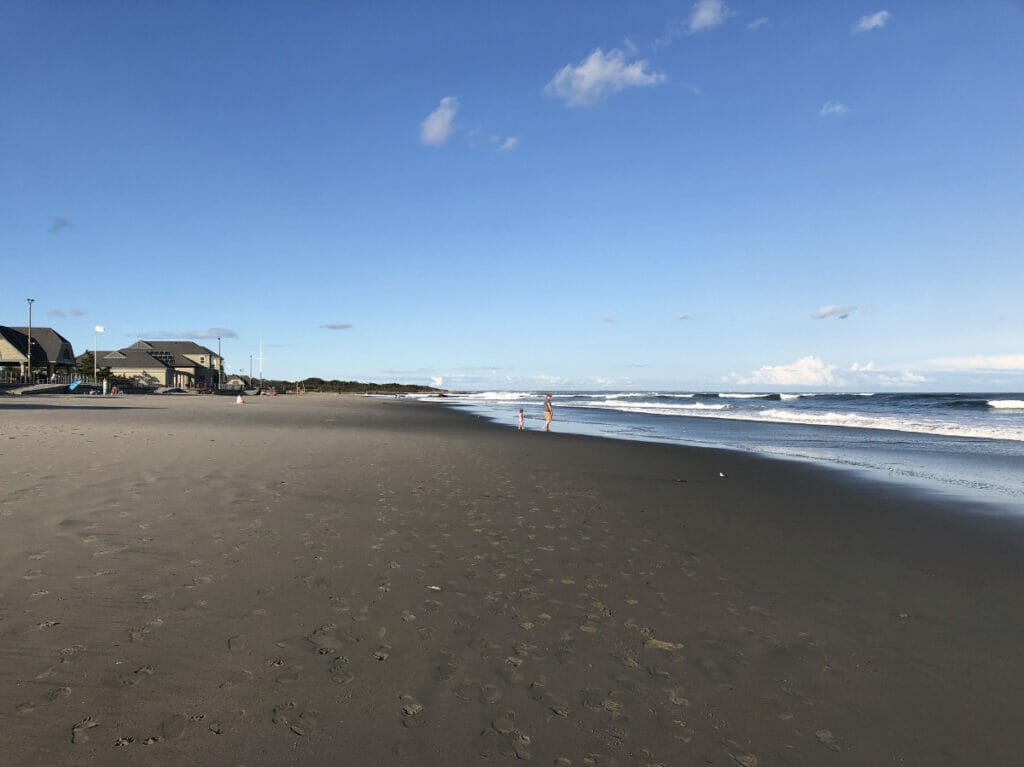 If you want to know what to do in Narragansett in the summer, Scarborough State Beach is the answer!
The most popular beach in Narragansett, and one of the most well-known beaches in Rhode Island as a whole, Scarborough State Beach has over 2,000 feet of sand and plenty of clean, clear water to splash around in.
The large pavilion and snack bar make this the perfect place for a beachside meal, and the nearby Black Point Ruins are an absolute must-see!
Families with young children will enjoy the gentle waters at Roger Wheeler State Beach.
If your little ones get sick of the ocean waves, they can waddle over to the beach's playground, or it might be time for a nice picnic on the sand!
Outdoor showers make for an easy clean-up after a day spent on the white sands of this fun and family-friendly beach.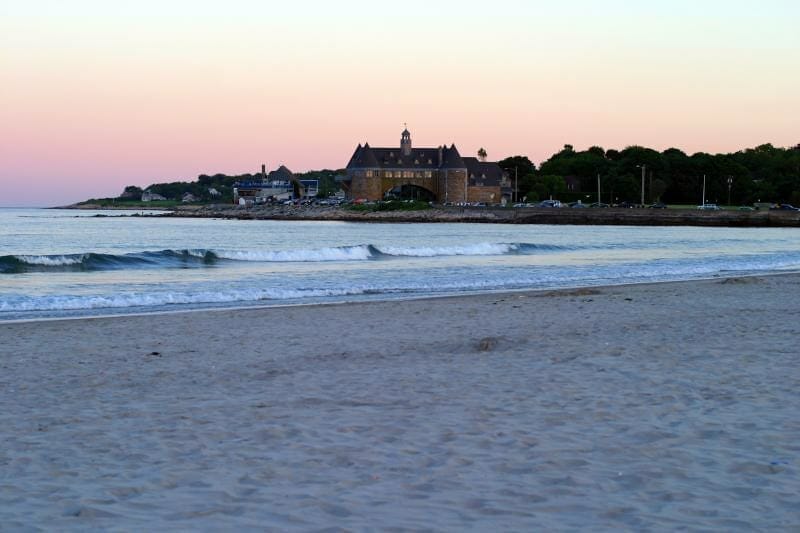 One of the most popular beaches in the area, the Narragansett Town Beach has been known to bring in as many as 5,000 people in a day!
This beautiful, clean, sandy beach has ideal waves for surfing.
It's located right in the middle of town – just past The Towers, an iconic historical landmark!
A Narragansett historical landmark, Hazard Rock is really more of a bunch of rocks, tempting in their large size to climb onto and take in the stunning ocean views.
Locals and visitors alike have marveled at the beauty of waves crashing onto the rocks, and many list the place as ideal for photos.
However, it is called Hazard Rock for a reason!
The rocky area can quickly become a safety issue, especially if the rocks are wet.
Take extreme caution and it's usually best to enjoy from afar.
5. Take a refreshing walk along the Narragansett Sea Wall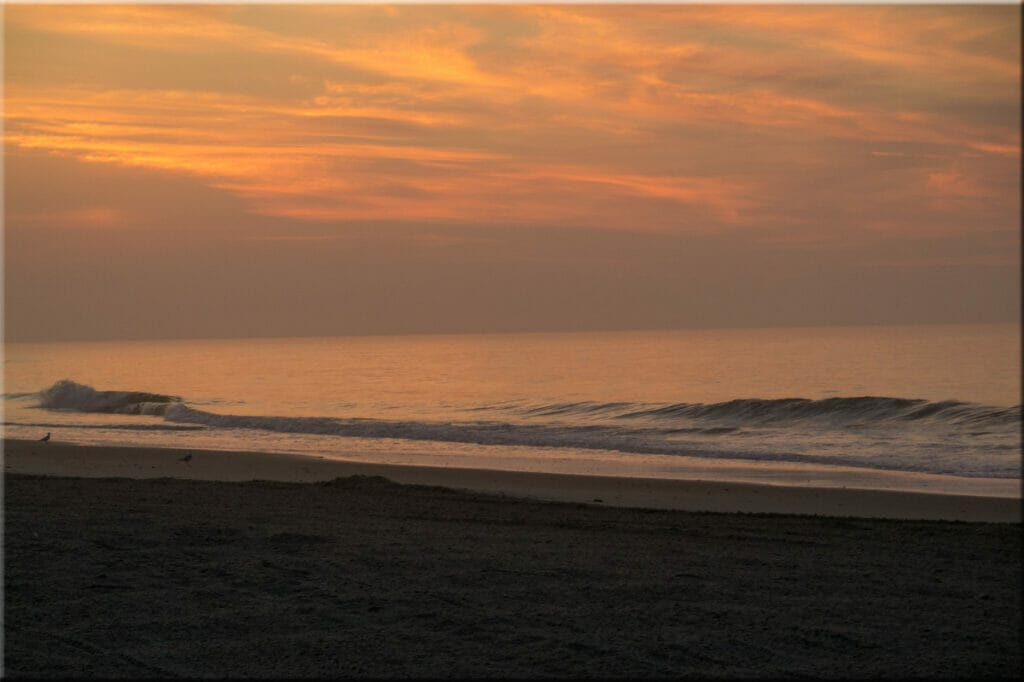 One of the most quintessential Narragansett things to do is to take a stroll along the town's sea wall.
Stretching for about a mile, from the south end of Narragansett Town Beach to Monahan's Clam Shack, the sea wall has a wide, smooth sidewalk along its path.
The fresh ocean breeze and the sound of the waves make this a breathtaking walk in any season, at just about anytime of day.
Traveling with a dog?
Your furry friend will love the refreshing oceanside walk just as much as you do!
6. Visit The Towers and go shopping at Narragansett Pier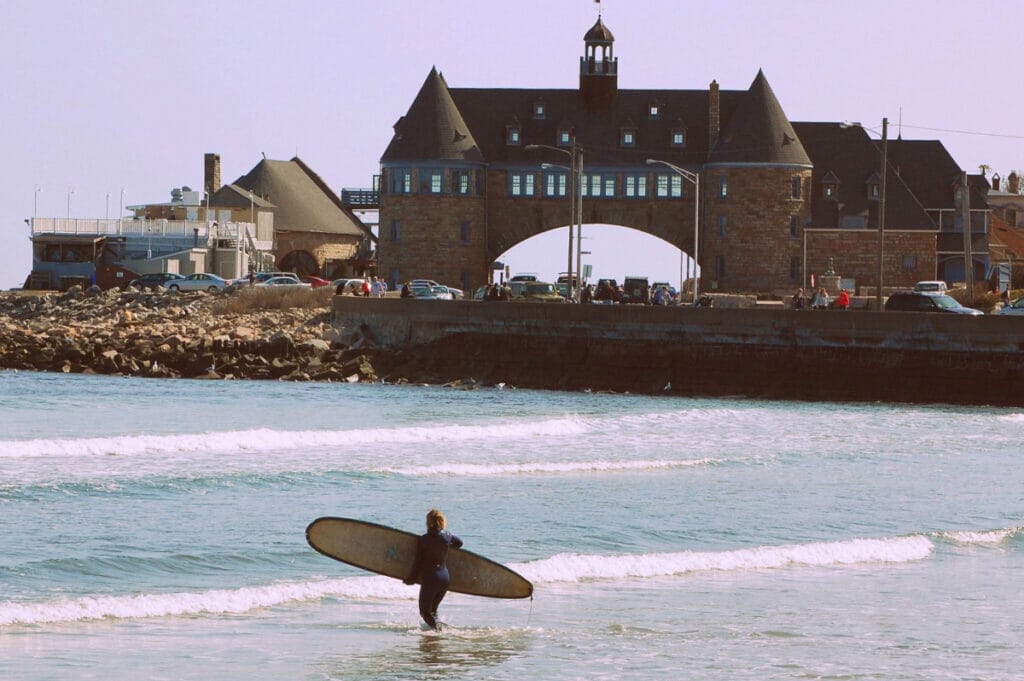 The Towers at Narragansett Pier look like something out of a fairytale.
This castle-like historic building has become an iconic event venue, seated right along the waterfront near Memorial Square.
Even if you're not attending an event, you'll want to stop and marvel at the beautiful site. It's the perfect place to take some vacation photos!
From there, head into the Pier Marketplace for some local gift shops and eateries, or walk along the sea wall on Ocean Road and enjoy the fresh air and seaside view!
7. Take the Block Island Ferry to New Shoreham.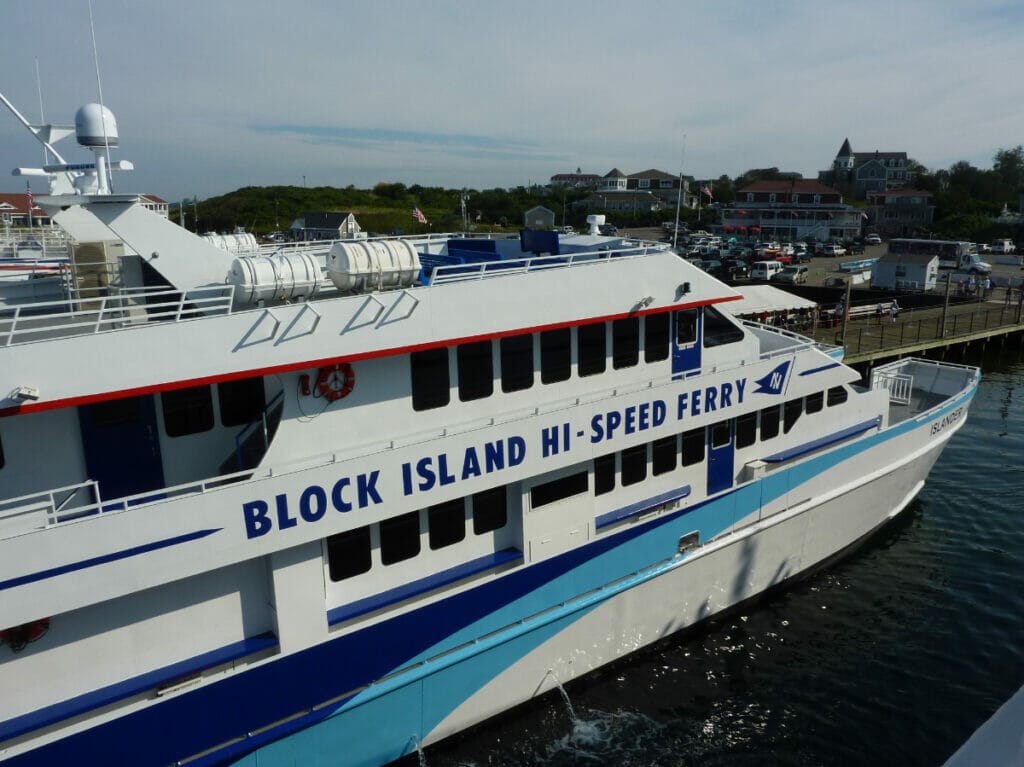 One of the best things to do near Narragansett is to take the Block Island Ferry out to the island city of New Shoreham.
In New Shoreham, you'll find sandy beaches, plenty of boutique shops and art galleries, hiking trails, horseback riding, and more!
The ferry leaves from the Point Judith terminal in Narragansett and heads out to Block Island (aka New Shoreham) almost every day, year round.
It takes about an hour to get there on the traditional ferry, but if you're willing to pay almost double the fare, the Hi-Speed ferry will get you there twice as fast!
Check the ferry's schedule to plan your trip accordingly; some days have limited or no departures due to holidays.
Looking for fun things to do in Narragansett with kids, besides going to the beach?
Adventureland Family Fun Park has got you covered!
With mini golf, bumper cars, bumper boats, Go-Karts, batting cages and more, young travelers will have a blast at this small but fun-filled amusement park.
The arcade has plenty of classic games including air hockey, skee-ball, pinball, and retro-style games, and you can grab a slice of pizza and some ice cream while you're there.
Traveling with very young children?
Take them for a ride on the carousel while the older kids go for the more thrilling attractions.
The coastal location of the Black Point Trailhead easily makes it one of the most awe-inspiring things to see in Narragansett.
With stunning seaside views no matter where you're walking, you can choose between the easier, man-made walking trail, or the rockier path right along the beach.
(Just be careful not to slip if you opt for the rougher terrain!)
Be sure to stop by the Black Point Ruins at the south end of the two-mile trailhead – the remains of this historic stone building make for a perfect photo op!
10. Go camping at Fishermen's Memorial State Park and Campground
Pitch a tent or park your RV or trailer at the Fishermen's Memorial State Park and Campground!
This popular camping site boasts of a prime location between several of the town's beaches, plus plenty of fun activities to do on-site.
Kids will enjoy the site's playground, and athletic travelers of all ages will love to play a game or two on the basketball, tennis, or horseshoe courts.
On Sunday, stop by the campground's farmers market for some veggies, honey, and other locally-made products!
Keep in mind that the camp sites are rather close together and don't offer much privacy from other campers, and alcohol is not permitted on the premises.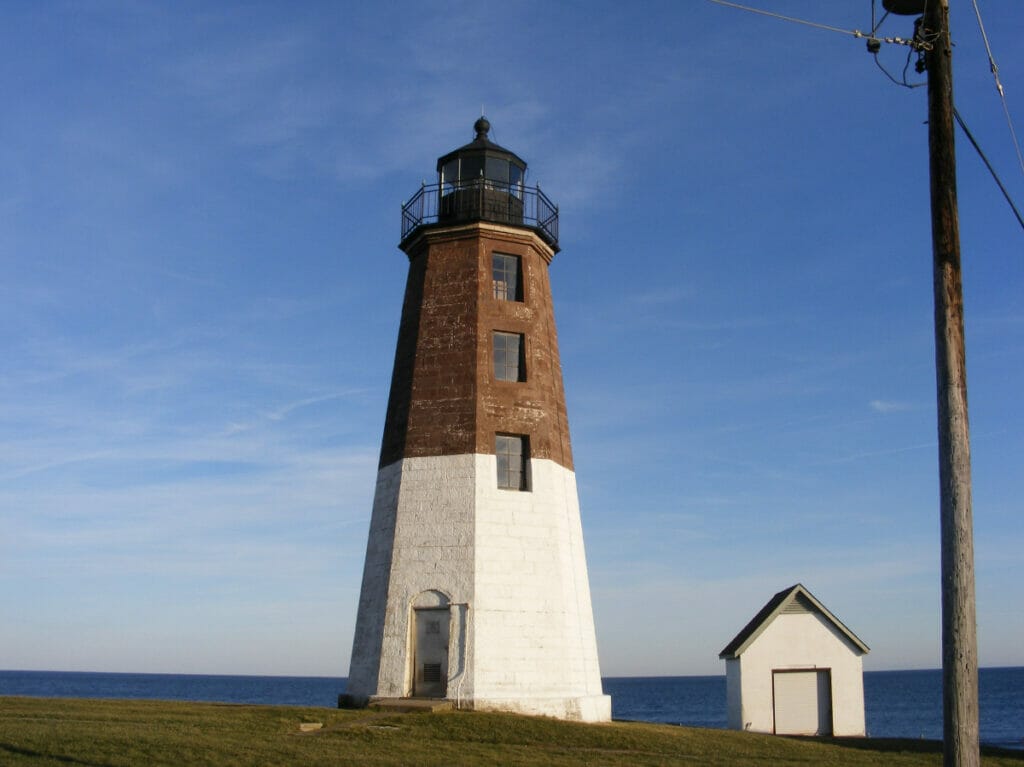 While the lighthouse itself is in use by the Coast Guard and not available for tours, the grounds are open to the public and are an ideal spot to sit and watch the ocean waves.
If you're looking for a good place to take some Narragansett vacation photos, this is it!
The lighthouse makes for a beautiful backdrop during sunrise and sunset, in particular.
Less than half a mile away is the Point Judith Fisherman's Memorial, a small but well-kept seaside park paying a touching tribute to those who've lost their lives at sea.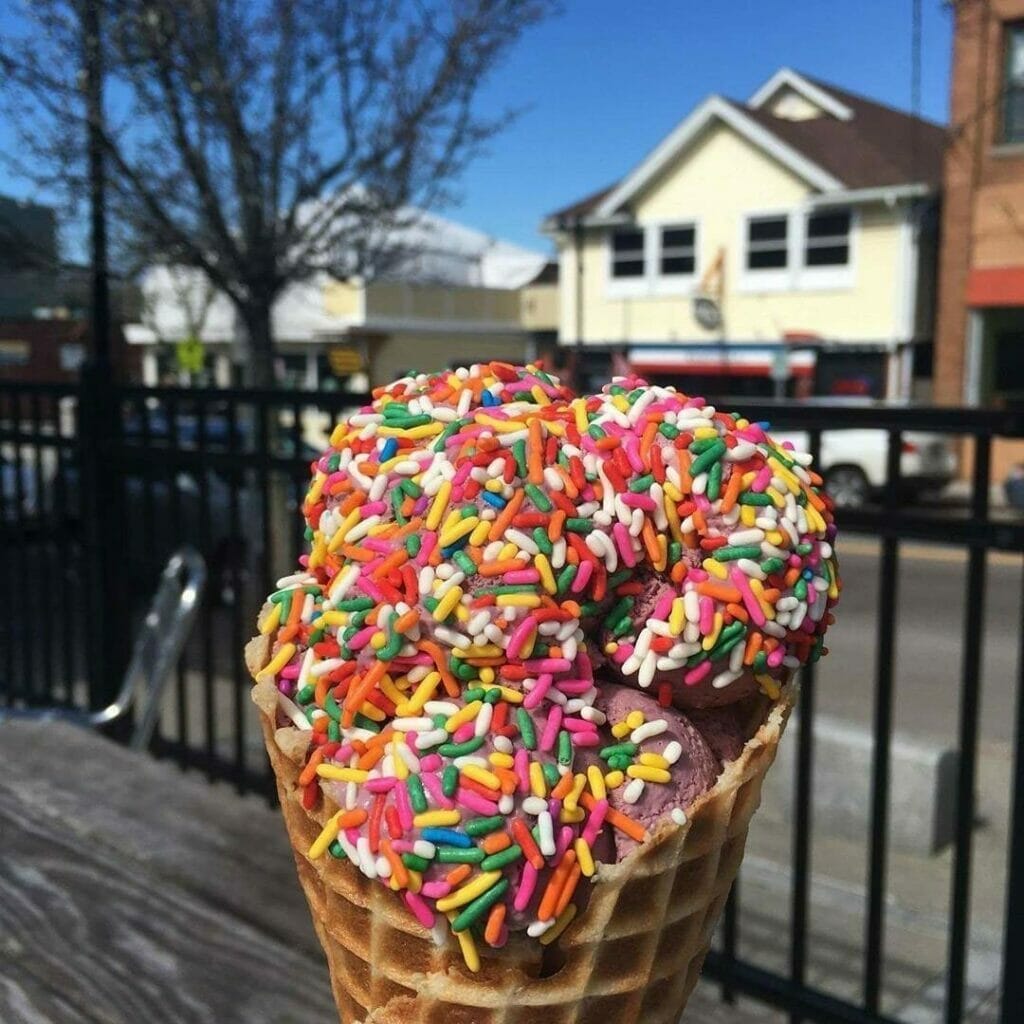 With over 45 flavors to choose from, Brickley's is the place to go for ice cream in Narragansett, RI.
This family owned and operated ice cream shop is an excellent choice for a sweet treat during a beach day!
At Brickley's Homemade Ice Cream, you'll find friendly service, and both classic and unique flavors served in homemade waffle cones.
Try their highly praised black raspberry chip ice cream!
Ice cream not your thing?
Grab a cup or a cone of frozen yogurt, sherbet, or sorbet!
Discover what life was like in coastal Rhode Island back in the 19th and early 20th centuries at the South County Museum!
This is easily one of the best Narragansett attractions – especially for history enthusiasts.
The South County Museum's eight-acre campus is full of over 20,000 local artifacts, including horse-drawn carriages, a fire engine from 1847, antique blacksmithing and printing tools, and much, much more!
The museum is only open on Thursdays, Fridays, and Saturdays from April to October, so be sure to plan your trip accordingly!
14. Walk the historic trails at Canonchet Farm
Canonchet Farm is a nature preserve featuring a mile-and-a-half-long trail through simple but scenic greenery, perfect for casual hikers and hikers with kids.
Be sure to wear some good walking shoes that you don't mind getting dirty – the trail can be a bit muddy in some places.
This relatively quiet trail is a great place to spot some birds, but keep an eye out for deer and other wildlife local to the area, too!
15. Enjoy a fun and simple stay at The Anchor Motel
Right across from Scarborough State Beach with a view of the ocean in each room, The Anchor Motel is ideal for families staying in Narragansett.
The first glimpse of the bright blue anchor on the motel's signage will bring smiles to the faces of your traveling party, and the clean, ocean-themed rooms provide the perfect place to settle in after a day on the beach.
It's a simple stay, and the rooms are a little small, but this family-owned motel's dedication to friendly service and seaside decor add plenty of fun to your Narragansett visit.
Looking for something a little more upscale? Check out the next item on our list!
16. Stay at The Break Hotel for a boutique hotel experience.
Friendly staff, comfortable beds, and an ideal location make The Break Hotel one of the highest rated accommodations in Narragansett.
Just one mile from the iconic Point Judith Lighthouse, and less than two miles from Scarborough State Beach, The Break Hotel is the perfect home base for your Narragansett vacation.
Their rooftop lounge includes a breathtaking view of the sea, and the hotel spa will leave you feeling refreshed during your travels.
Thirsty for a swim? Take a dip in the hotel's environmentally-friendly saltwater pool, or head down to the nearby Scarborough State Beach!
17. Go to a festival!
There are plenty of things to do in Narragansett year-round, but some Narragansett activities have a special season.
The Narragansett Art Festival takes place in June, featuring fine art from local artists and taking place at the historic site of The Towers.
The Rhode Island Calamari Festival is a newer annual event in Narragansett, but has quickly risen to fame, drawing in over 4,000 people each year!
In October, Sunset Farm hosts an annual Pumpkin Festival, complete with hayrides, delicious autumn foods, and fun for the whole family!
Looking for things to do in Rhode Island in the winter?
The town's Festival of Lights is an all-day event that takes place in early December each year.
There are all sorts of fun activities for all ages throughout the day, leading up to the lighting of the town's Christmas tree at sundown, often followed by an illuminating fireworks display!
18. Get some fresh seafood at George's of Galilee
George's of Galilee isn't just a favorite amongst the locals – it's one of the best places to go in Narragansett for all seafood enthusiasts!
From highly rated crab cakes, to delicious pasta dishes, to fresh sushi, George's of Galilee has got you covered for just about any type of seafood dish you could want.
Guests over 21 will enjoy live music and craft cocktails at the restaurant's popular beachfront tiki bar.
Located right on the waterfront in the Port of Galilee, this Narragansett classic is the perfect place to grab a bite after a day of fishing!
19. Grab some chowder and sip on a refreshing homemade soda at Iggy's Doughboys!
Iggy's Doughboys and Chowder House has been honored with much praise for their fish & chips and clam chowder, but where they really shine is in their dessert!
Their highly rated doughboys are worth a visit to this family-friendly restaurant in themselves.
Topped with your choice of granulated sugar, sugar & cinnamon, or powdered sugar, these babies make for the perfect sweet treat.
On a hot summer day (or anytime, really), Iggy's delicious homemade root beer or refreshing raspberry-lime sodas are sure to please!
Dine in and enjoy the relaxed, comfortable atmosphere complete with a burning fireplace, or walk up to the ordering window on the outside of the building to grab a bite before heading to the nearby Scarborough State Beach.
Pin for later!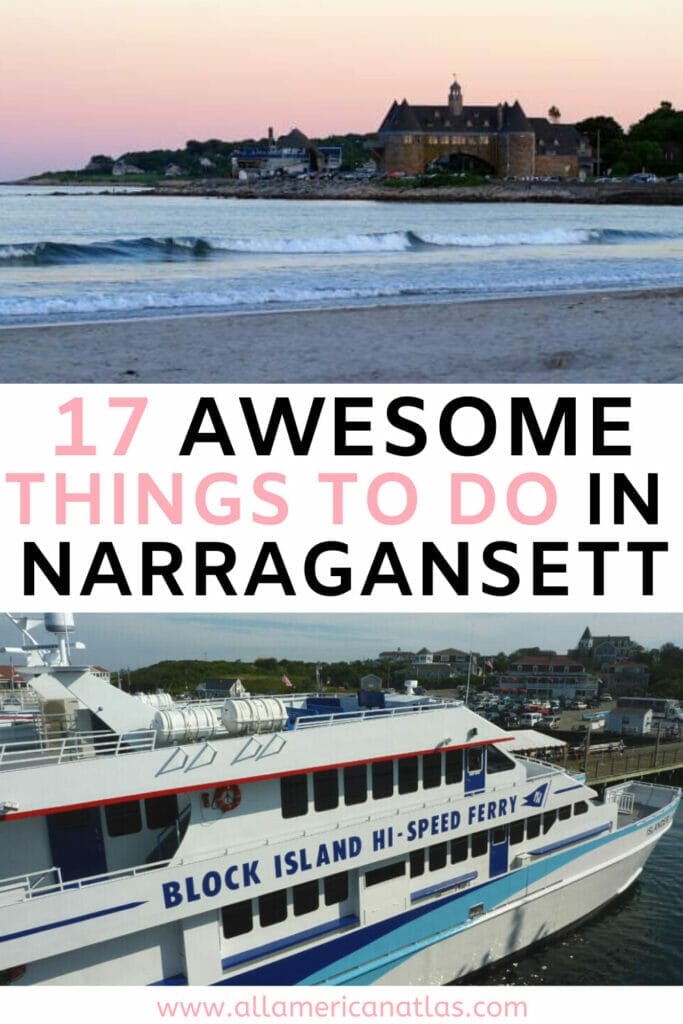 Get the All-American Travel Secrets!
Don't miss out on America's hidden gems!