When you think of Rhode Island, you might think of its many beautiful beaches and lively harbors.
After all, it is called the Ocean State!
But Rhode Island has so much more to offer than just a trip to the beach.
From unique museums to historic mansions to Rhode Island national parks to one of the oldest zoos in America, Rhode Island is the perfect travel destination for people of all ages and interests.
Here are 19 of the best things to do in Rhode Island to inspire your bucketlist trip.
Hey! Want to learn more about Rhode Island? Check out some of our other helpful guides!
Getting around Rhode Island
Don't forget that it's much easier to see Rhode Island by car so you can get around on your own.
Rental cars are perfect if you're flying into the area.
We recommend using Discover Cars price comparison to find the cheapest deals.
Rhode Island Quick Info
Here are some things to keep in mind for your Rhode Island Trip!
Pin for later!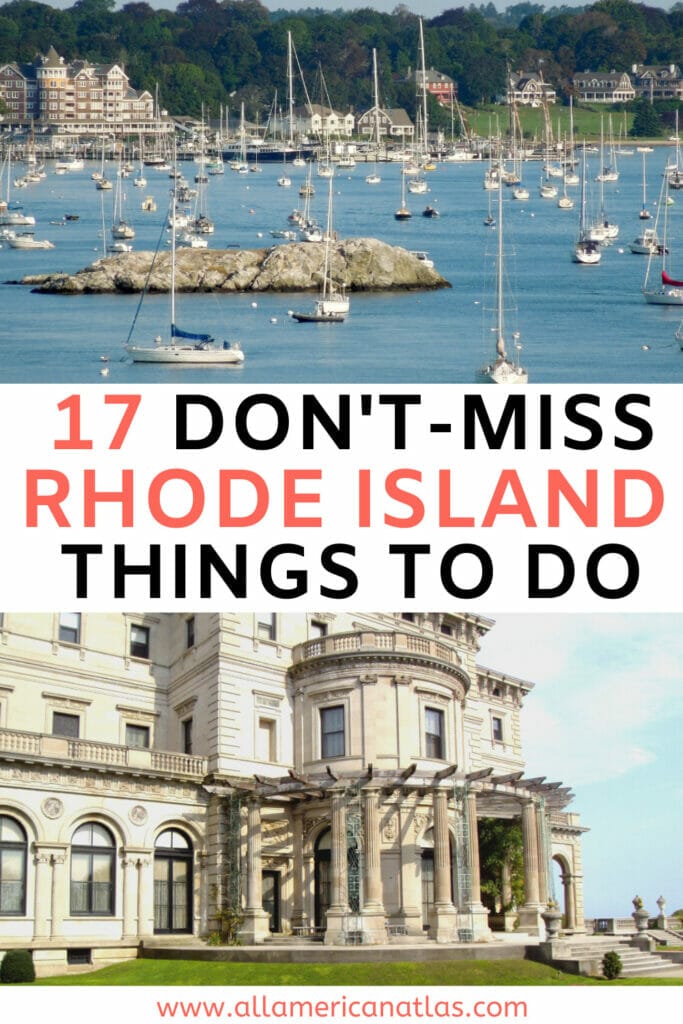 1. Hit the beach and walk along the stunning cliffs at Mohegan Bluffs
Okay, so we just said that Rhode Island has more to offer than beaches.
But that doesn't mean its seaside offerings aren't worth the trip!
Mohegan Bluffs is rated as the best attraction in New Shoreham.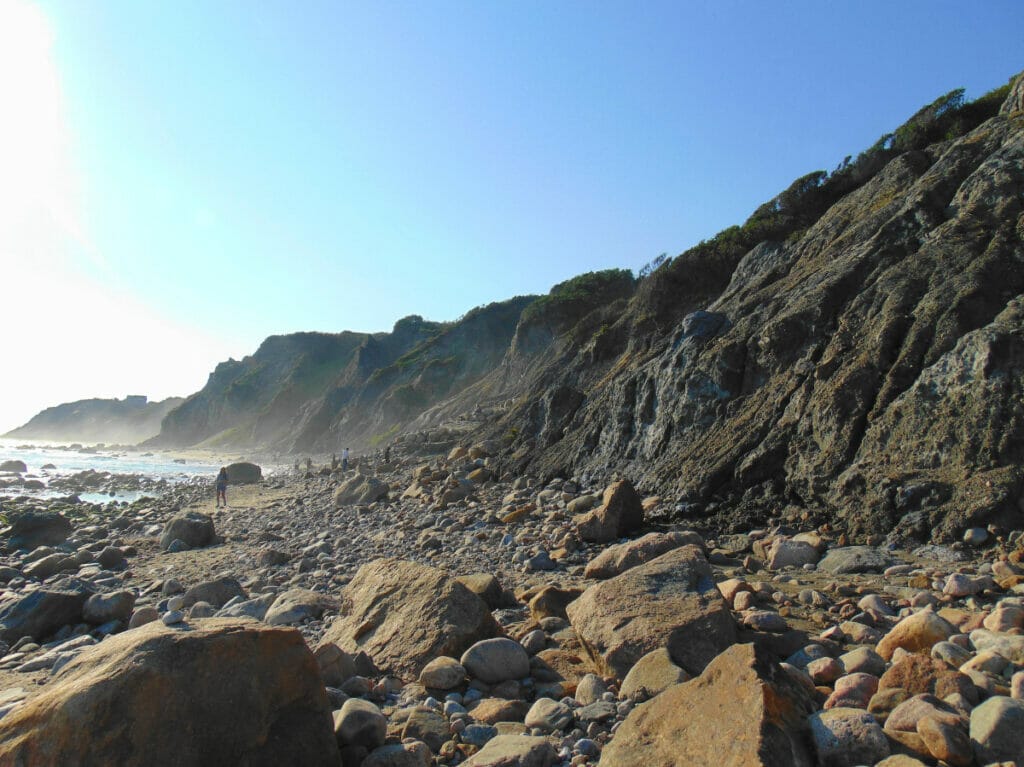 Located on the coast of Block Island, you'll take a ferry to get to this popular tourist destination.
Enjoy a refreshing walk along the coast, where the cliffs rise 200 feet above the gorgeous Atlantic ocean.
Just remember you'll have to walk down long flights of stairs to get to the beach below!
Bring your walking shoes, and switch to flip flops when you hit the sand.
2. Tour The Breakers mansion and museum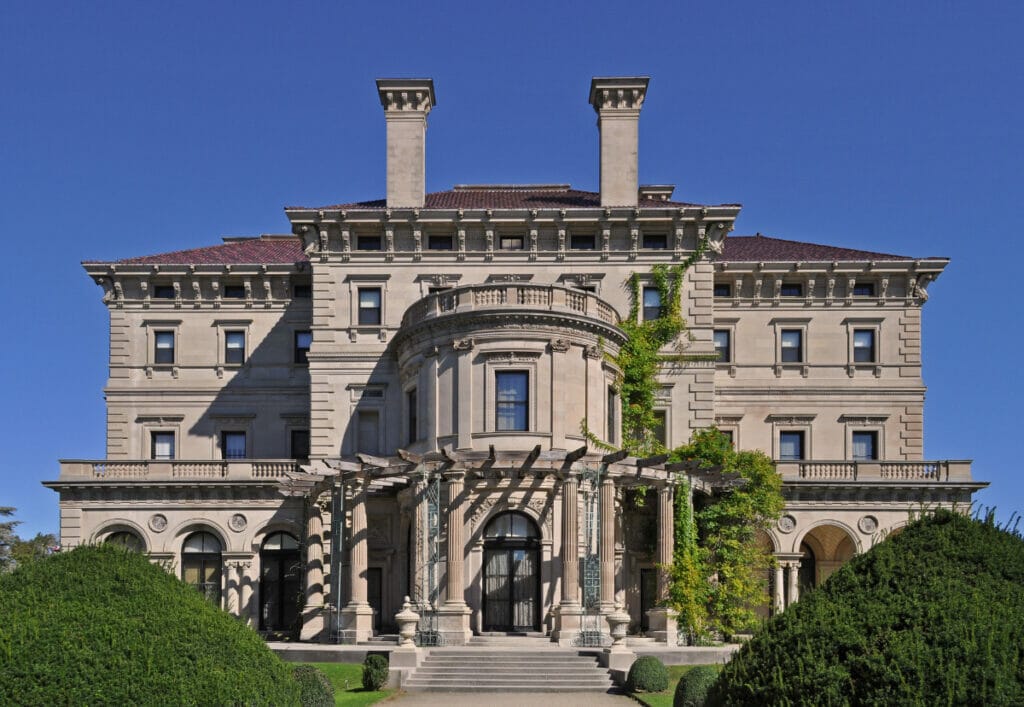 If you're looking to feel a little ritzy during your travels, a visit to The Breakers is easily one of the best things to do in Rhode Island (and also one of the best places to visit in Rhode Island).
Revered as Newport's #1 attraction, this elegant mansion dates back to the Gilded Age, when men like Cornelius Vanderbilt II rose to great wealth.
Vanderbilt had architect Richard Morris Hunt build his extravagant 70-room summer residence, and it has been dutifully preserved to this day.
The Breakers attracts thousands of tourists with its impressive Renaissance Revival style architecture.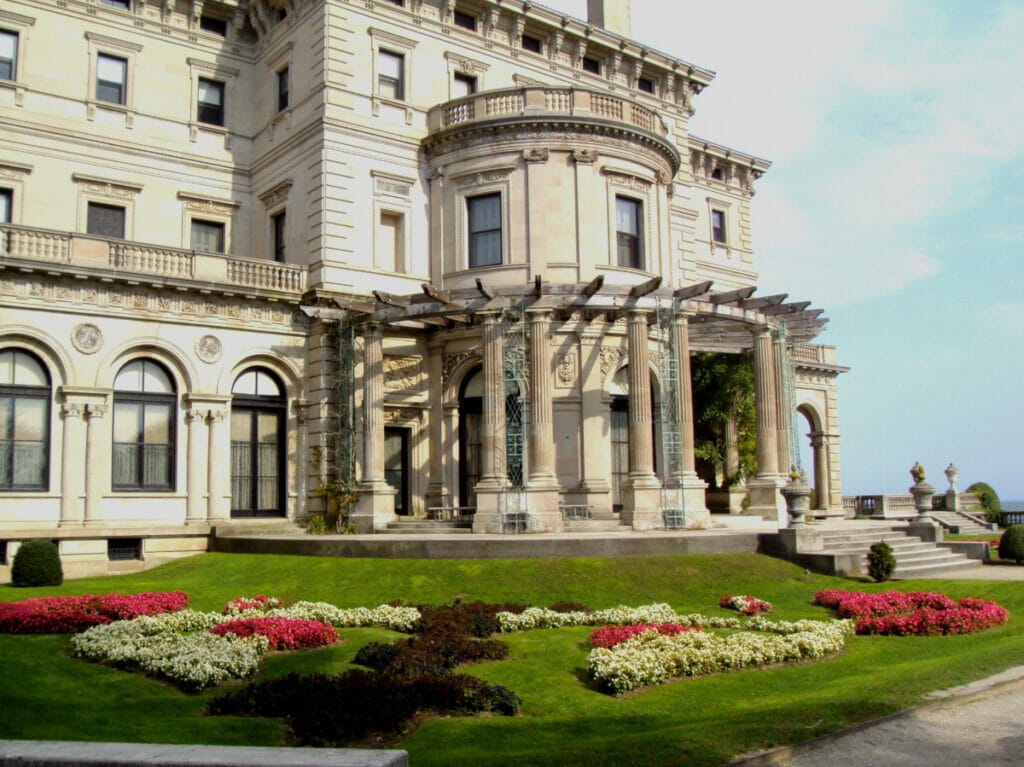 Plan to be there at midday, and enjoy a refreshing lunch at the mansion's Welcome Center Café!
3. Walk the stunning gardens of Rosecliff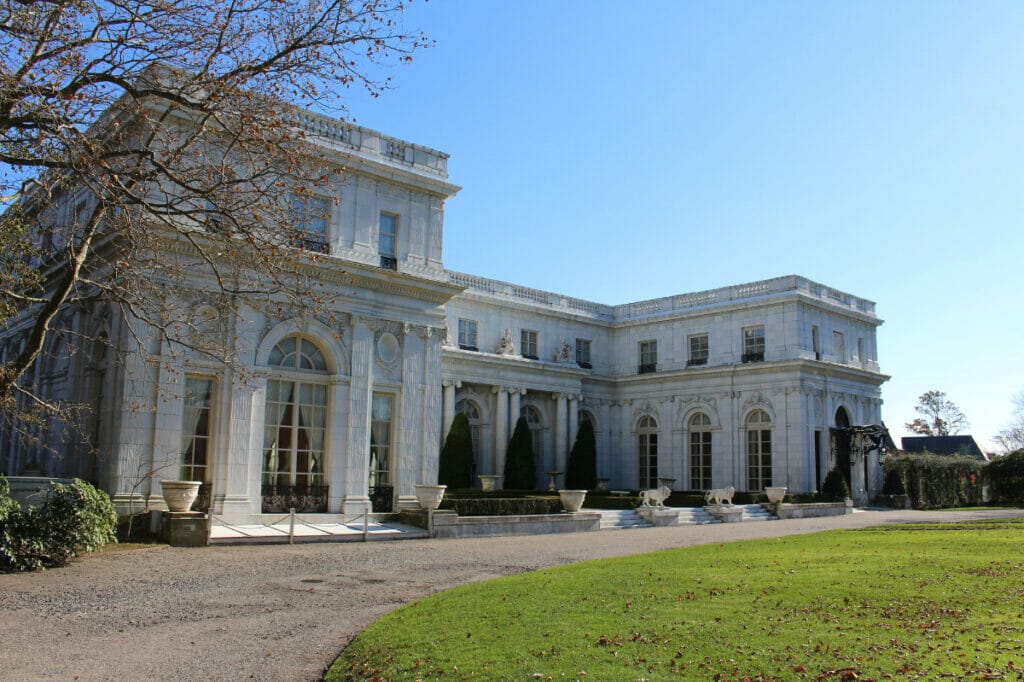 If you're touring the mansions of Newport, Rosecliff is a must-see!
This historic house museum is adored for its lush grounds, featuring gorgeous gardens, elegant statues, and beautiful water fountains.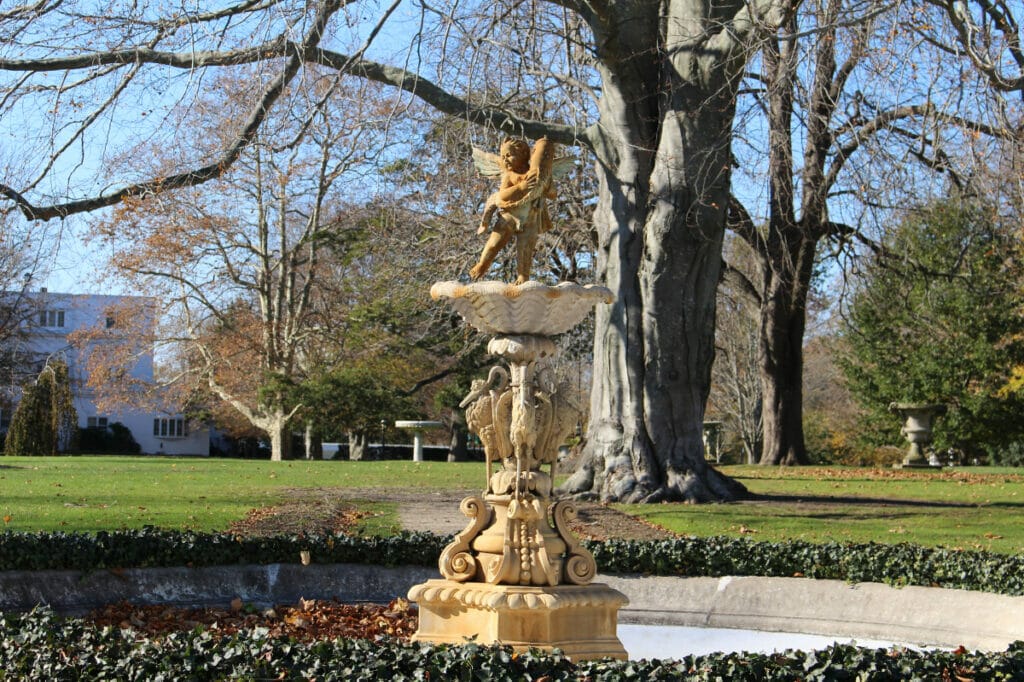 While Rosecliff doesn't offer any eateries of its own, it's within walking distance to the Welcome Center Café at The Breakers, or The Café at The Chinese Tea House at Marble House.
4. Experience culture in Little Italy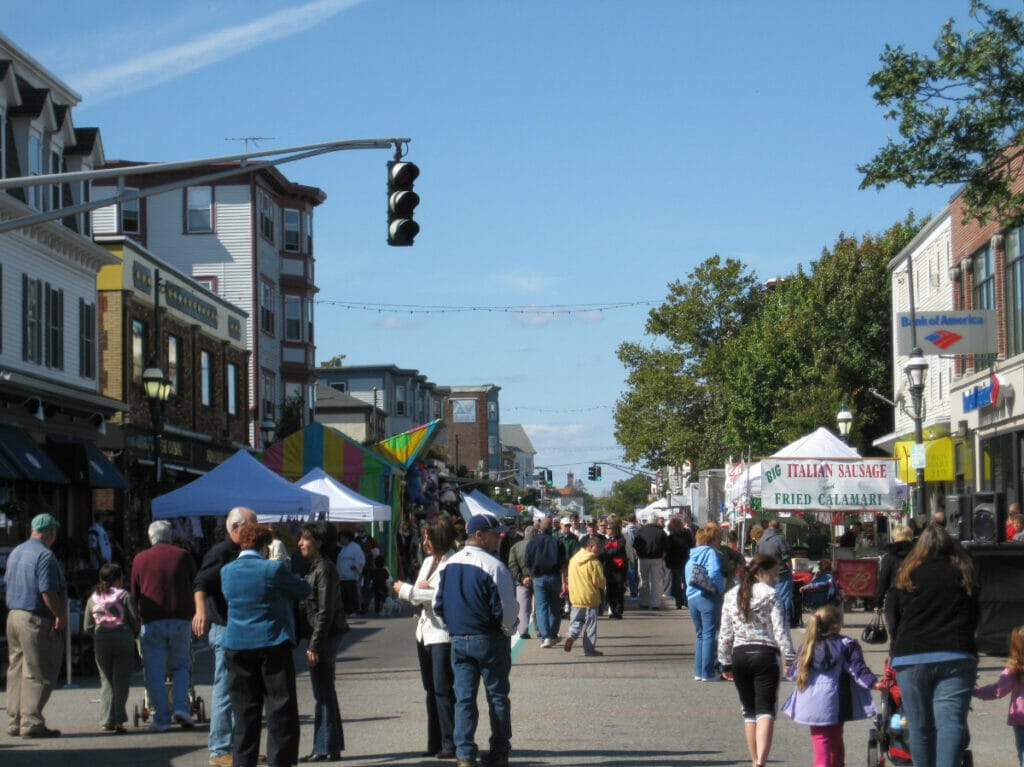 If you're looking for Rhode Island things to do and craving some European culture, head on down to Historic Federal Hill in Providence.
Affectionately known as Rhode Island's Little Italy, there are no shortage of Italian eateries and grocers in this section of the state's capital.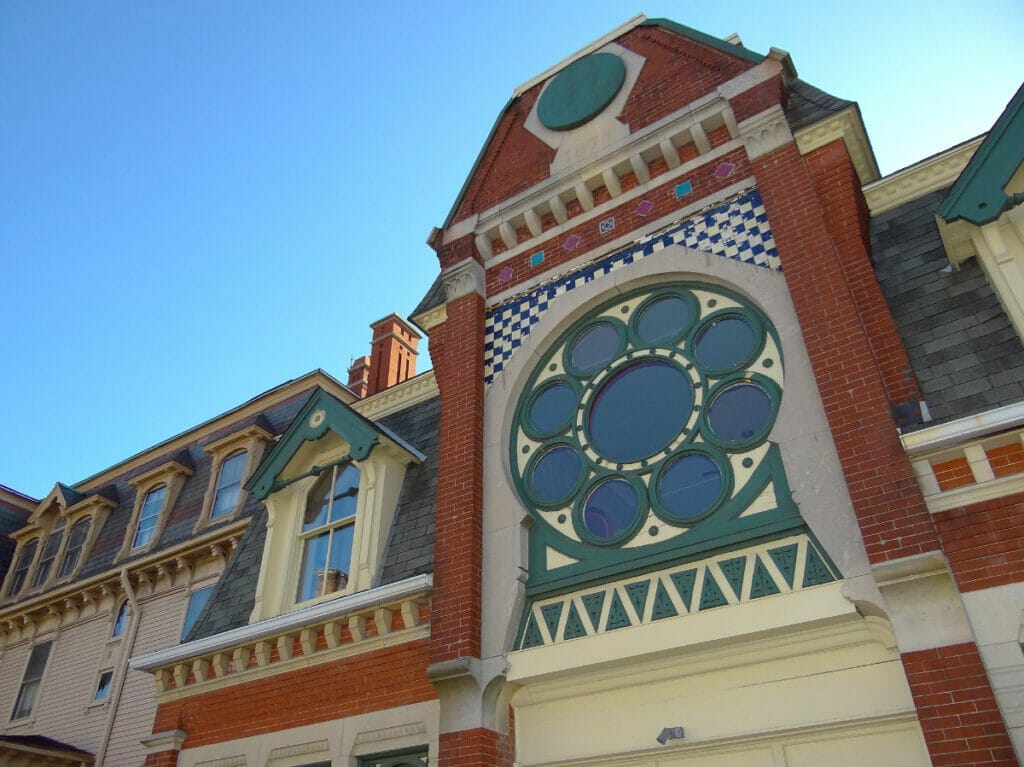 Sit by the fountain at DePasquale Square while enjoying a treat from the nearby Pastiche Fine Desserts.
Then, discover a new outfit at the prestigious Garbolino Boutique, or take a half-mile walk down to view art at the World's Fair Gallery.
5. Bring the kids to the Providence Children's Museum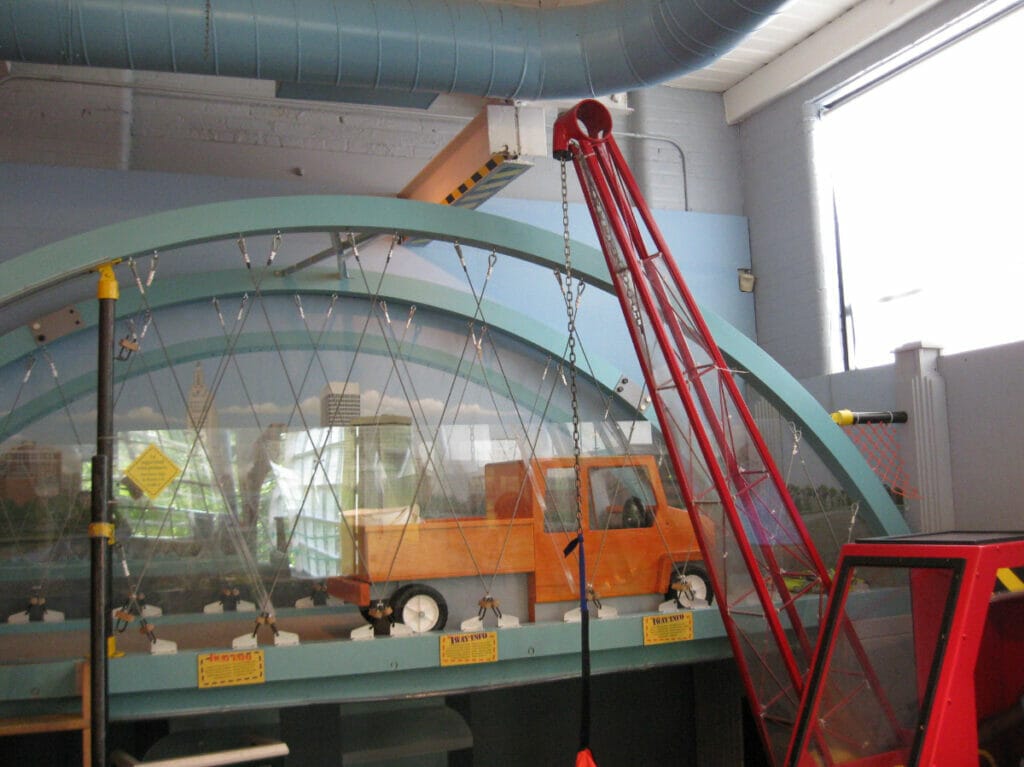 Not sure what to do in Rhode Island with kids?
The whole family will enjoy a day at the Providence Children's Museum!
Let your little ones experience fun, hands-on learning at the museum's interactive exhibits.
The Providence Children's Museum prides itself on inspiring creativity and a love for learning through PLAY!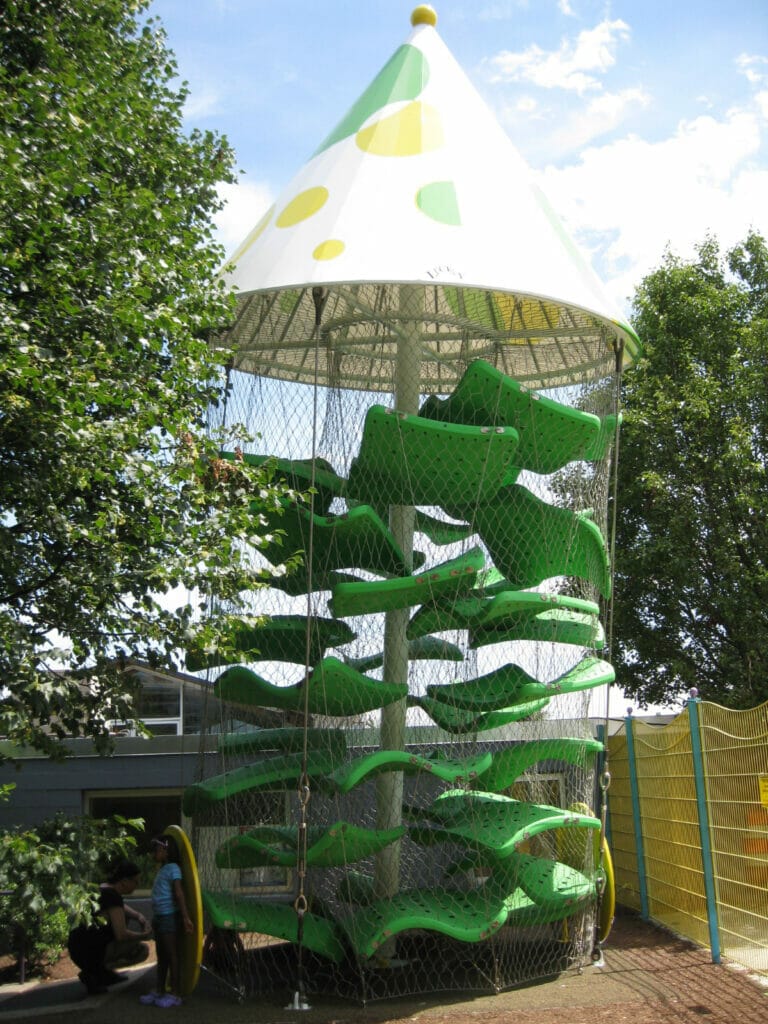 The cafeteria doesn't serve food, but you can bring your own packed lunch and eat there, or take a short walk down the street and enjoy a classic American meal at Jr's Providence.
6. Enjoy art at the Rhode Island School of Design Museum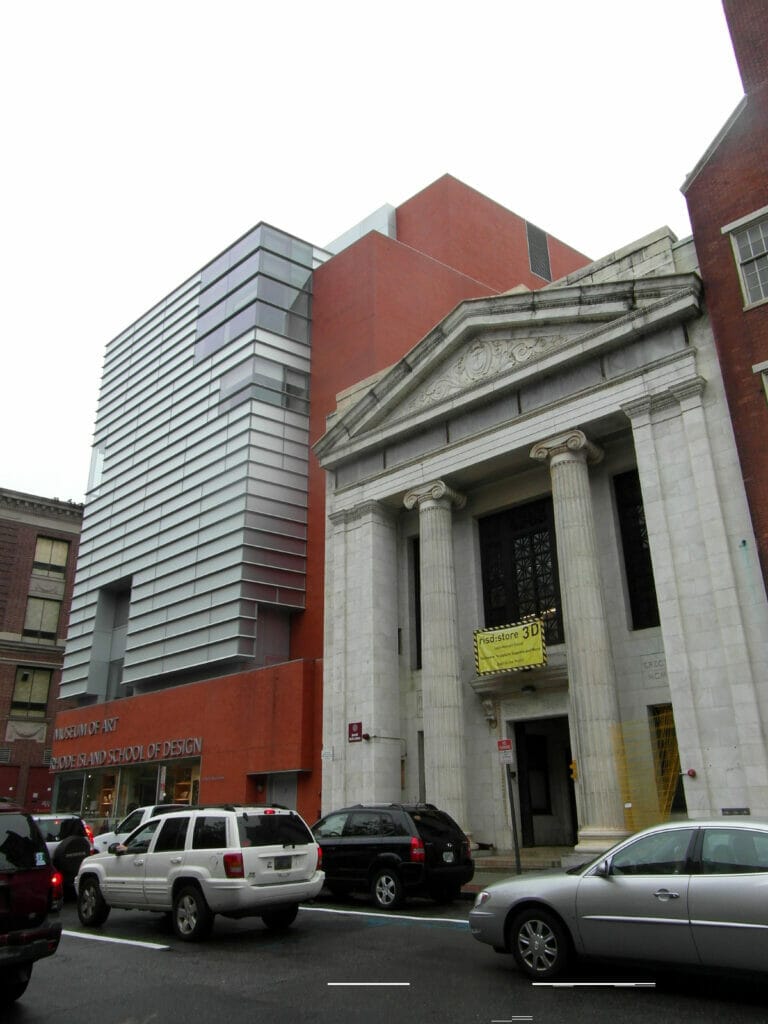 Founded in 1877, the Rhode Island School of Design isn't just notable for being one of the first American schools of art & design – it also has an extensive collection at its art museum!
Open to the public, travelers and art enthusiasts of all ages will enjoy a visit to the RISD Museum, which boasts of seven diverse permanent galleries, and a fascinating variety of seasonal exhibitions.
The museum's permanent collection even includes ancient pieces from Greece, Rome, and Egypt.
Revel at the coffin of an ancient Egyptian mummy, jewelry from ancient Greece and Rome, and a Chinese sculpture of a dragon that dates back to about 1,500 years ago!
Admission to the museum is free on Sundays, so be sure to stop by during your weekend stay in Providence!
7. Watch a hockey game at the Dunkin' Donuts Center
It may be minor league, but it's major fun!
Cheer on the Providence Bruins alongside their mascot, Samboni the bear.
Not traveling during hockey season?
Or not much of a hockey fan to begin with?
Check out other events happening throughout the year at the Dunkin' Donuts Center!
8. Get your spooky on at the Providence Ghost Tour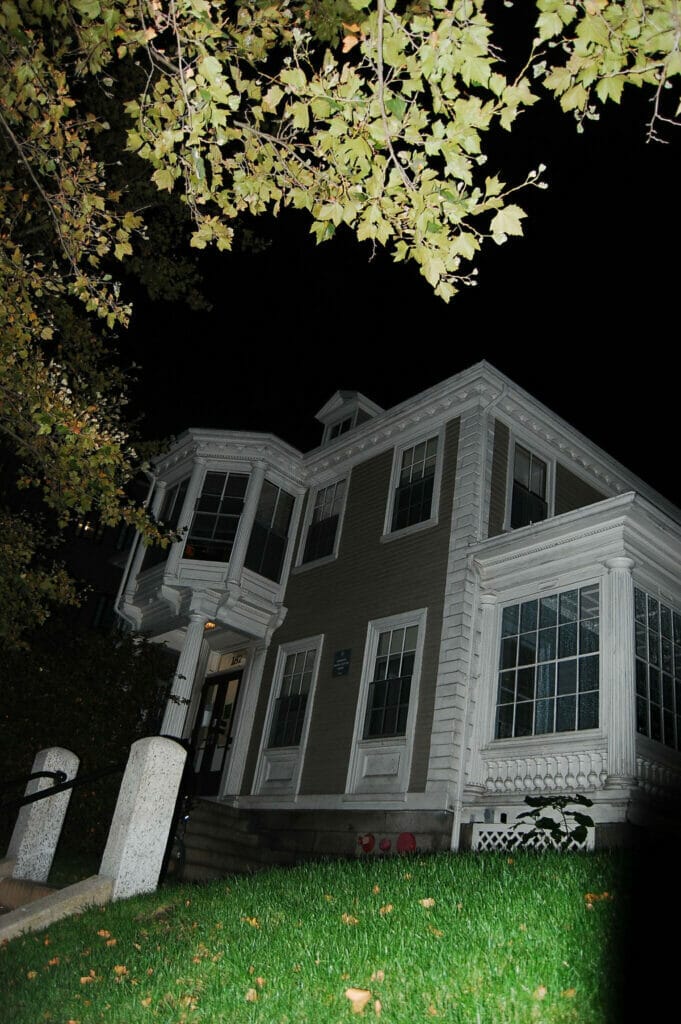 Walk the East Side of Providence, led by lantern light into a world of history and mystery.
These evening tours will have you excitedly peering into the shadows as your guide speaks of the history of the area, and the spooky stories that have been passed down through the years.
Providence Ghost Tour aims to tell only the most authentic ghost stories, using both historical and paranormal research to decide which terrifying tales are worthy of being told.
Tours run in the evening from May through December, and take about an hour and a half to complete.
In Rhode Island for Halloween?
Providence Ghost Tour hosts a special Halloween event which encourages participants to dress for the occasion!
9. Brave a haunted maze at Scary Acres
If ghost tours aren't enough for you, zip on down to Scary Acres, just 12 miles from Providence.
This haunted corn field is one of the most fun and terrifying seasonal Rhode Island activities.
You'll brave a haunted hayride to get to the field, where all sorts of scary creatures like ghosts, zombies, and killer clowns await you.
In recent years, they've hosted carnival food trucks and amusement rides, too, so you can make a day of your terrifying trip to Scary Acres!
10. See classic cars at the Newport Car Museum
An absolute must-see on a Rhode Island road trip, the Newport Car Museum is perfect for car enthusiasts and all sorts of travelers who are looking for things to do in Rhode Island.
Located in Portsmouth, the museum features over 85 cars, including Corvettes, "muscle cars", Ford/Shelby cars, and more.
The museum's collection has stunning, classic automobiles from the 1950s, and more models all the way up to now.
Into mid-century modern design?
The museum also features a collection of furniture from this era, complimenting the classic cars that draw in visitors of all ages.
Check out their Car of the Month for an up-close look into the history and stats of the month's featured model.
Looking for things to do in Rhode Island that come with a souvenir?
An environmental scientist in Portsmouth will ensure you have fun finding fossils on a rocky beach.
Not only will you learn about the geological history of the area, you'll also learn how to hunt for fossils and identify their origins.
Your knowledgeable host, Tim, will ensure that no one goes home without a fossil, making this an ideal choice for people who love collecting natural souvenirs on their travels.
12. View historic art at The National Museum of American Illustration
Uncle Sam wants YOU to visit the National Museum of American Illustration!
With collections from Norman Rockwell, JC Leyendecker, Maxfield Parrish, and more, you'll get a taste of American history at this highly rated art museum.
Located in the historic Vernon Court, the American Renaissance architecture of the building itself makes it well worth the visit.
As of June 2022, the museum is currently closed for renovations.
Check their website to stay updated on when this history-filled museum will reopen!
13. Go on a railway adventure.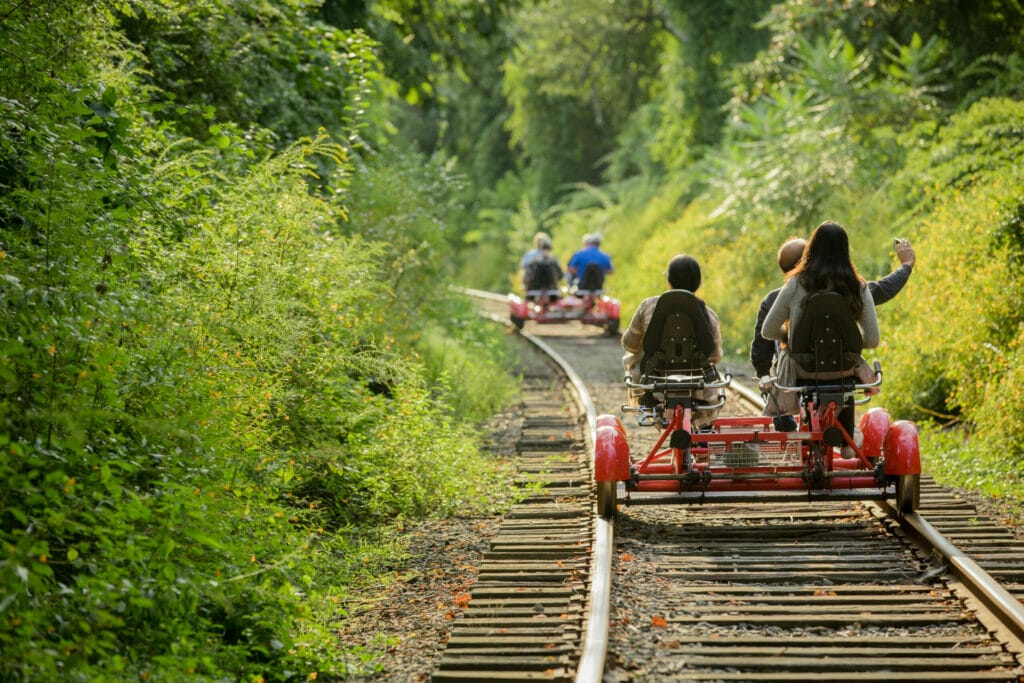 Rail Explorers offers two routes in Rhode Island, through which you'll pedal down the tracks in their comfortable rail bikes.
Don't worry!
There are no trains on the railways that this fun Rhode Island activity operates on.
You'll be perfectly safe as you enjoy the stunning views and fresh air.
The popular Southern Circuit is available for many themed tours, including a Brunch Tour, a Sunset Tour, and a Lantern Ride later in the evening.
Or, take the Northern Ramble and pass through the Newport Preservation Society Topiary Gardens and the Audubon Society Nature Preserve.
Don't want to pedal your way down the track?
Take a seat and experience the thrill of a murder mystery on the Grand Bellevue Rail Dining Experience, where the semi-formal atmosphere will have you feeling refined and emboldened to solve the case.
Looking for stuff to do in Rhode Island in the winter?
Take a trip to the North Pole on the Blackstone Valley Polar Express!
14. Visit the Roger Williams Park Zoo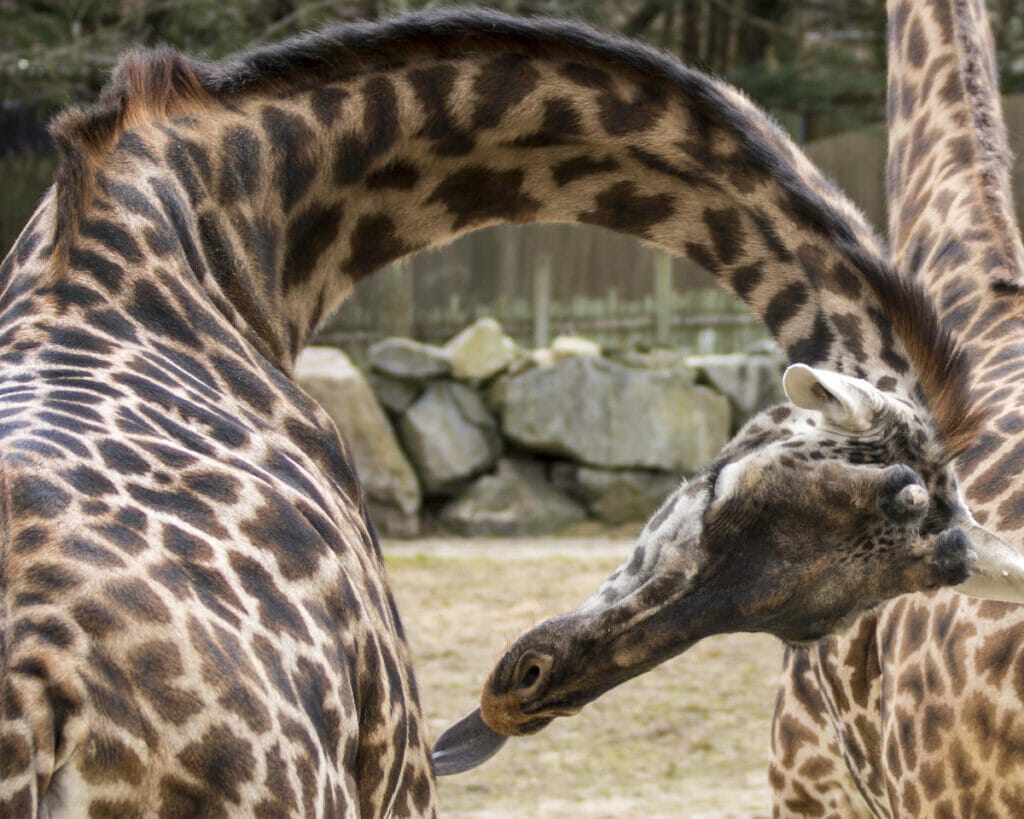 Take the whole family to the Roger Williams Park Zoo – one of the oldest zoos in the United States!
Get an up-close look at over 100 different species of animals, even more so at the Alex and Ani Farmyard, where kids can pet domestic farm animals!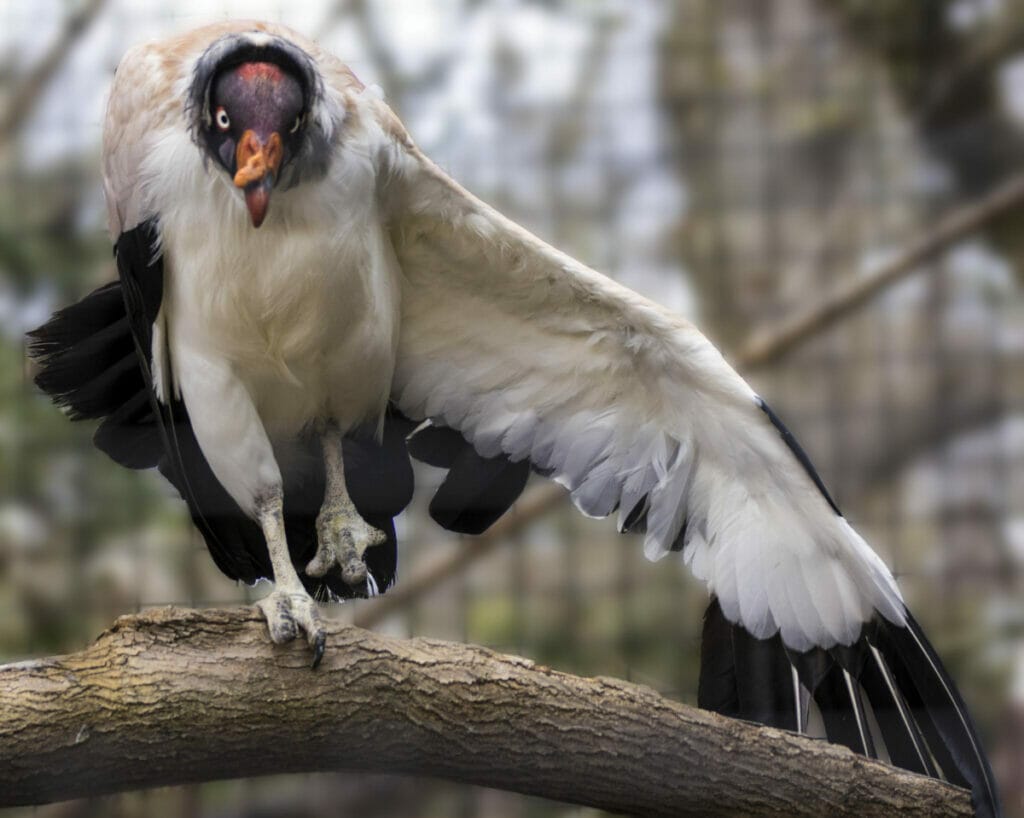 The Soaring Eagle Zip Ride will give you a beautiful view of the trees and waters from above the zoo, while the more tame train ride is fun for families with smaller children.
The nearby Carousel Village has free admission and features a $2 ride on a historic carousel, as well as train rides and a big, colorful playground.
15. Pick apples, berries, and more at Sweet Berry Farms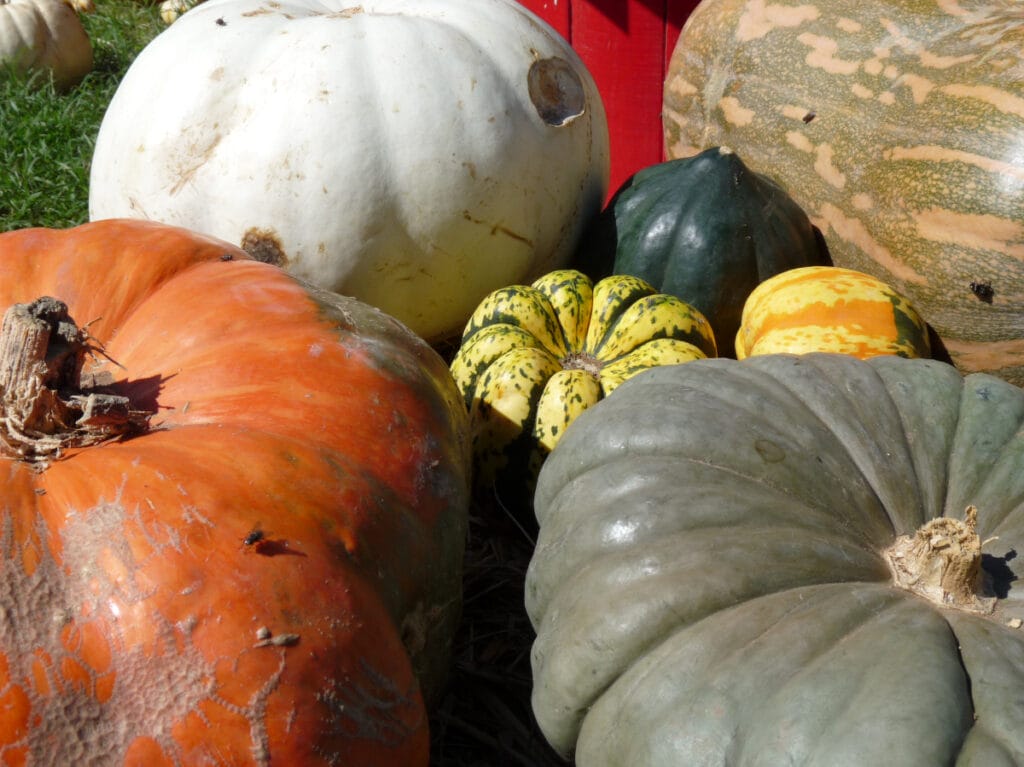 Come by for breakfast at the café, do some fruit picking before it gets too hot, and head back to the café to enjoy a fresh lunch before shopping the Market and grabbing a pre-packed, gourmet dinner to go!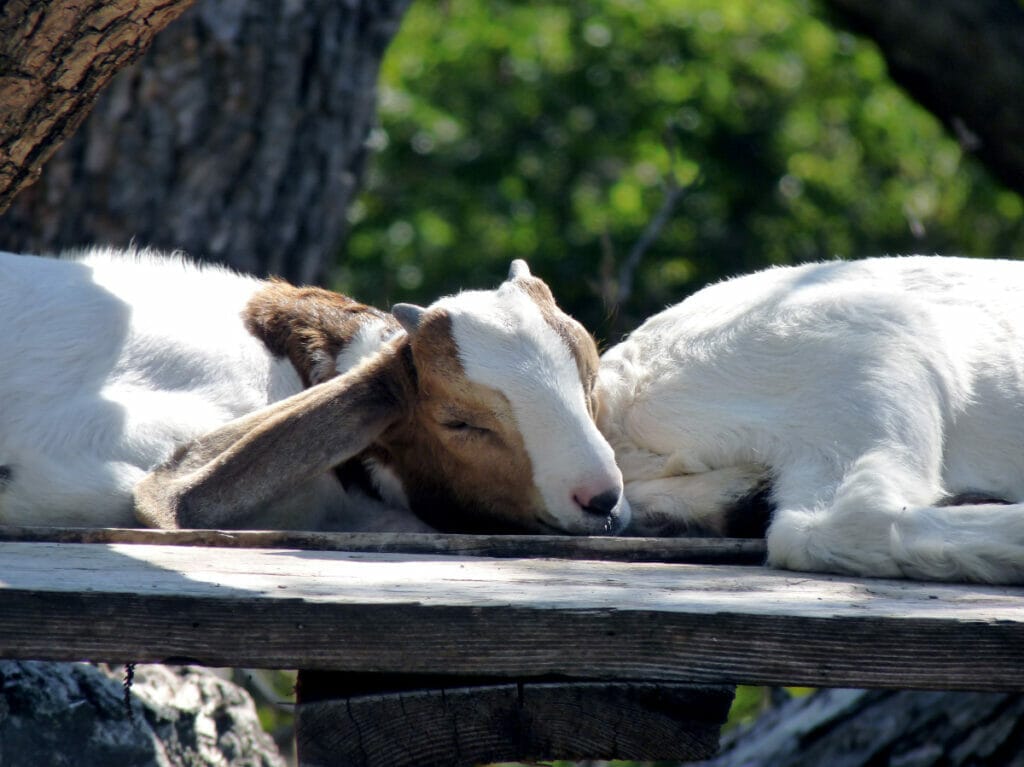 Visiting Rhode Island in autumn?
Sweet Berry Farms has a pumpkin patch from late September all through October.
Locals will love stopping by the farm to pick out a Christmas tree in the winter.
16. Take a cruise around Newport Harbor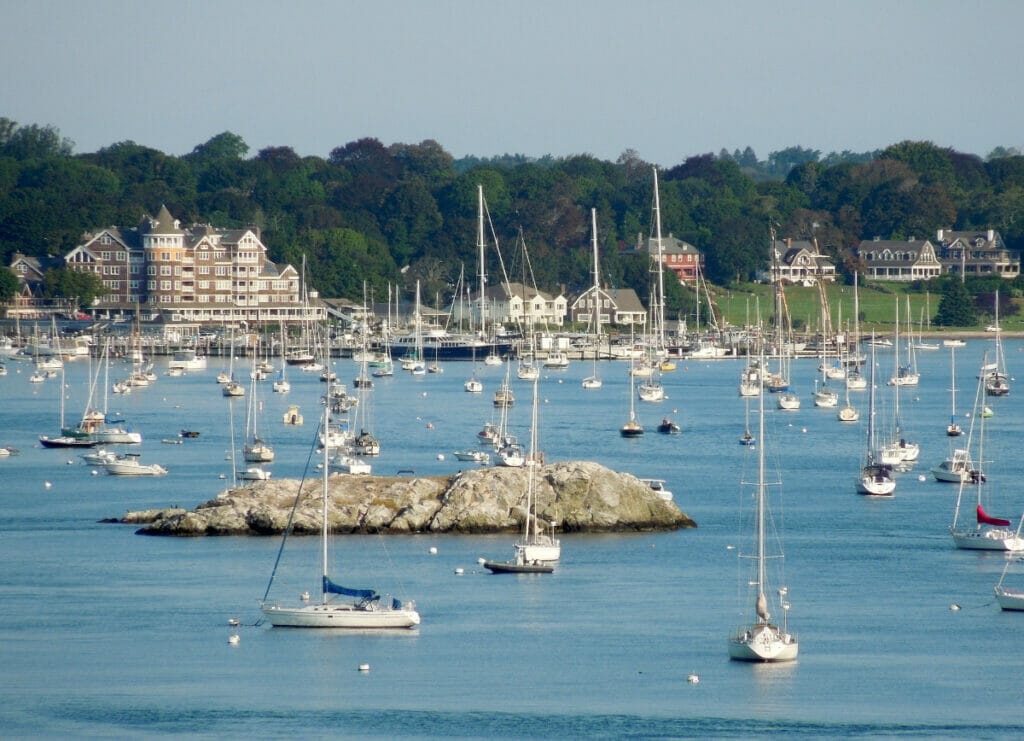 If you're thirsting for the sea, hop aboard a sightseeing cruise in Newport.
This narrated tour of the harbor and Narragansett Bay lasts 1.5 hours, and includes complimentary beverages in your ticket.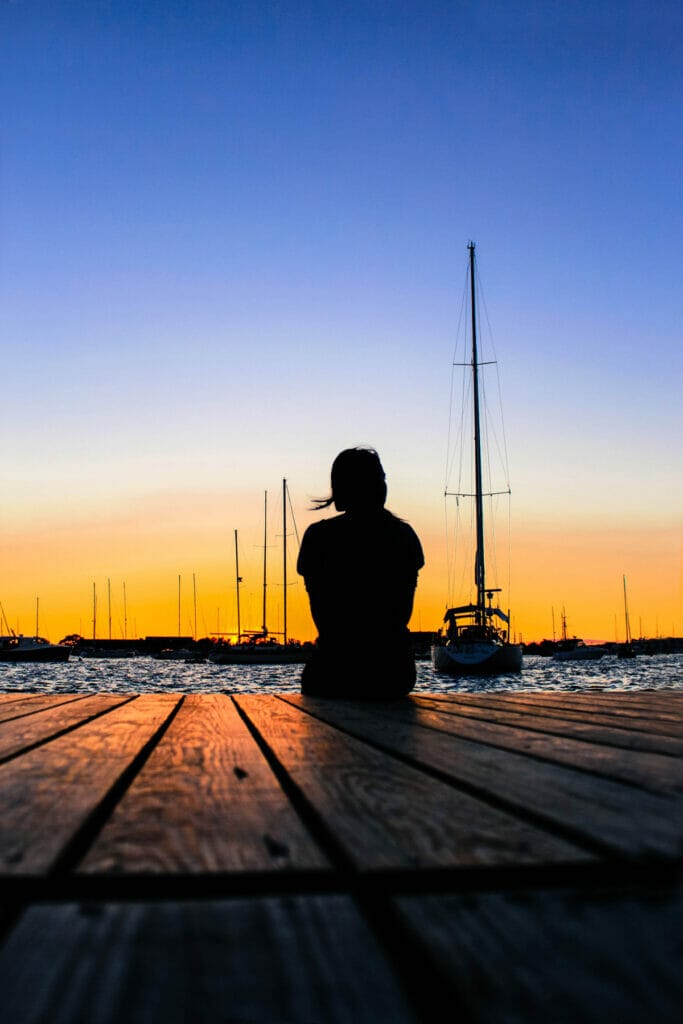 Enjoy a morning cruise, complete with mimosas, or sip on an icy cold lemonade during an afternoon cruise.
17. Enjoy a narrated boat tour of Providence's waterways
Sail through the capital city of Rhode Island, through Providence's scenic waterways.
Your tour guide will take you through the city's most iconic destinations along the water, pointing out historical landmarks as you sail past them.
This tour doesn't offer refreshments, but you're welcome to bring your own onboard to make this experience even more of a delight!
18. Stay at one of Newport's historic inns
Newport, easily one of the best vacation destinations in Rhode Island, is rich with history and culture.
But the fun doesn't stop at daytime tours – did you know you can actually stay in some of the most historic buildings in the city?
The Chanler was built in 1873, and is hailed as one of the most iconic historical landmarks in Rhode Island.
Enjoy a magical stay at this oceanside inn, where every room has its own unique elegance.
Castle Hill Inn, established in 1875, has attracted many prominent figures over the years, including Grace Kelly!
Travelers looking to indulge will love the inn's deluxe packages, such as the imaginative Gilded Age Experience.
The perfect getaway for couples and lovers of luxury, the Cliffside Inn boasts of 16 beautiful rooms and suites.
The building itself is a stunning Victorian manor, while the rooms have been updated with all the modern flair you need.
For a more industrial stay, check out the Mill Street Inn.
This gorgeous brick building used to be–you guessed it! –a mill, dating back to the 19th century.
Get a complimentary breakfast delivered to your room, then spend a day relaxing at the inn's spa.
19. Parasail over Narragansett Bay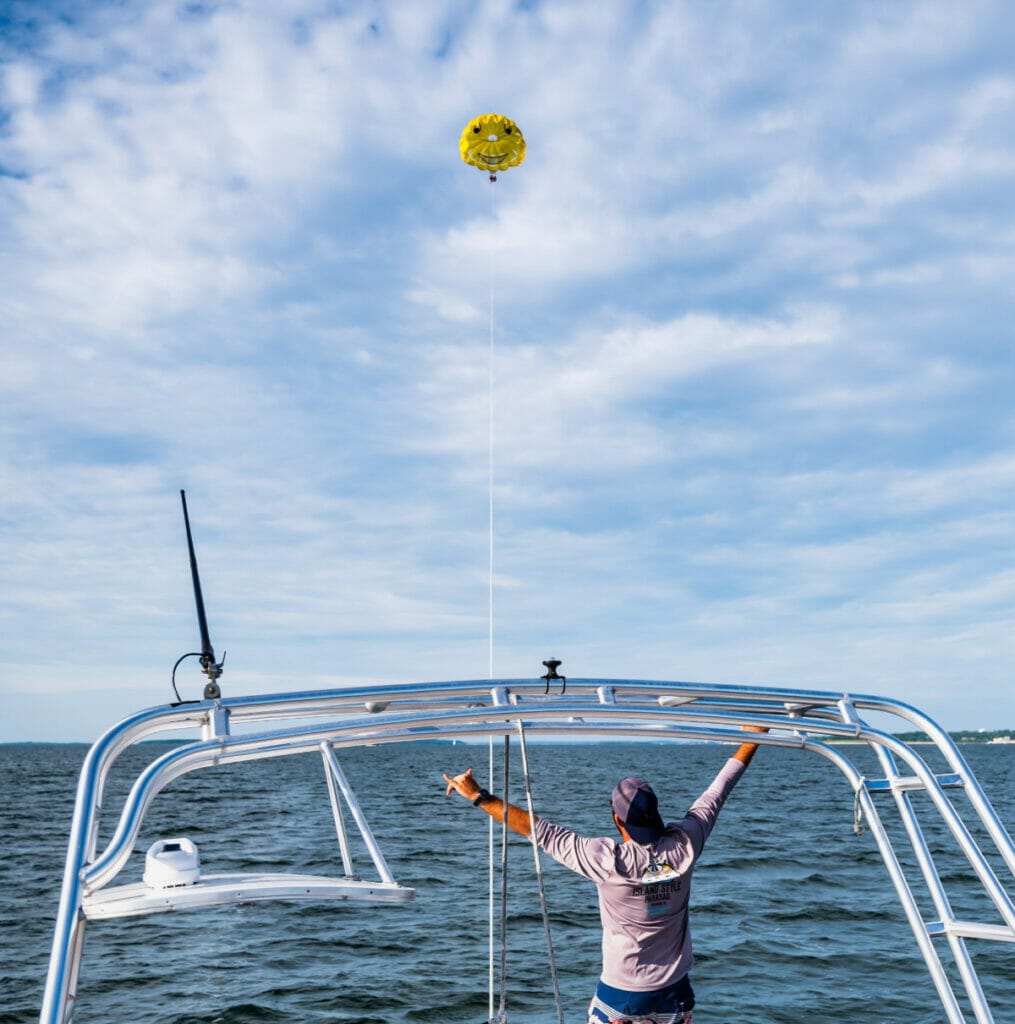 Island Style Parasail will take you on a breathtaking adventure through the air as you fly over Narragansett Bay.
Enjoy an exhilarating flight, with either 6 minutes on 600 feet of line, 8 minutes on 800, or 10 minutes on 1000!
You'll be perfectly safe in the hands of these parasailing experts, but if anyone in your party doesn't want to take to the skies, they can still enjoy the boat ride!
Pin for later!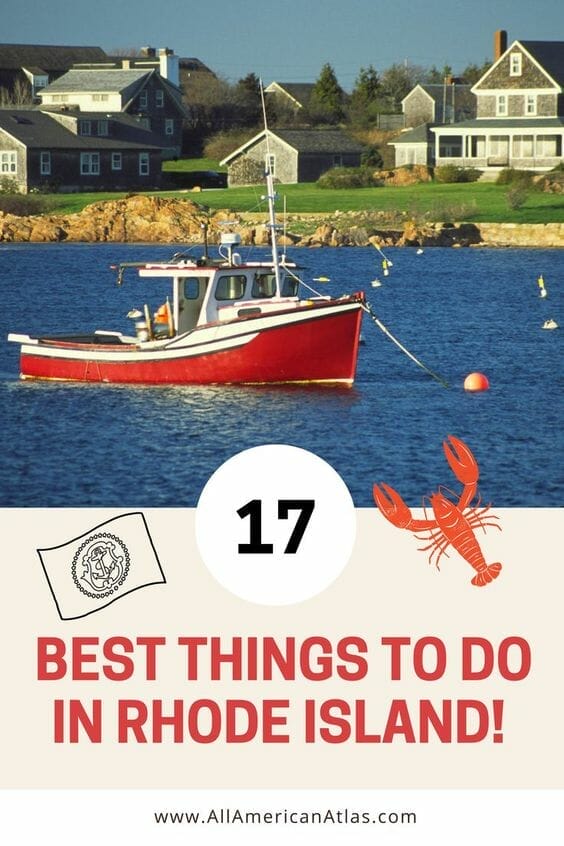 Get the All-American Travel Secrets!
Don't miss out on America's hidden gems!