Rhode Island may be the smallest state in the US, but it's brimming with gorgeous coastal destinations, historical landmarks, and a ton of fun for travelers of all ages.
This list of the best places to visit in Rhode Island will leave you itching for a taste of this historic part of New England.
Whether you're traveling alone, as a couple, with friends, with a family, or even with pets, Rhode Island has something for you.
Let's dive in to all that this lovely seaside state has to offer.
Getting around Rhode Island
Don't forget that it's much easier to see Rhode Island by car so you can get around on your own.
Rental cars are perfect if you're flying into the area.
We recommend using Discover Cars price comparison to find the cheapest deals.
Hey! Want more Rhode Island content? Check out our other posts here:
Rhode Island Quick Info
Here are some things to keep in mind for your Rhode Island Trip!
When to visit Rhode Island: Rhode Island is beautiful all-year round, but with harsh winters and lower daylight in the winter months, many visitors prefer the Spring, Summer, or early Fall
Best tours of Rhode Island: don't want to plan it all yourself? Try this incredible Trolley tour to see all of the mansions or check out this awesome boat tour
How to get around Rhode Island: it's always best to rent a car in Rhode Island (we recommend Discover Cars for the best prices)
1. Providence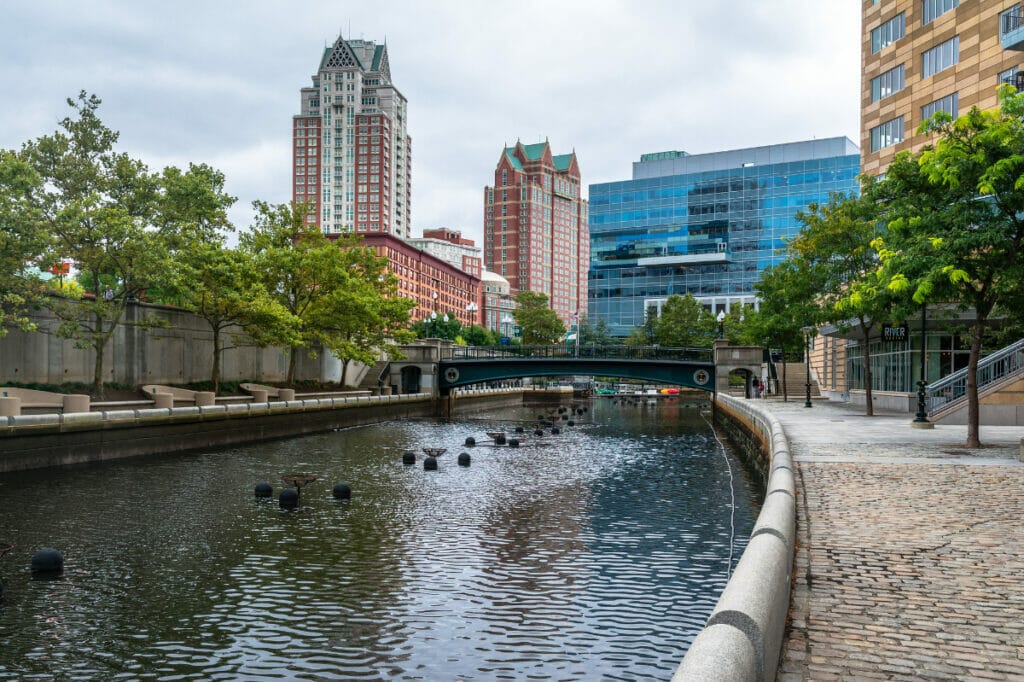 Starting off our list of places to visit in Rhode Island is the grand capital itself: Providence.
You'll find no shortage of things to do in Providence!
Visit some of the city's robust offerings of museums and galleries, like the Museum of Science and Art.
Traveling with kids?
Plan to visit the Providence Children's Museum, full of hands-on exhibits and fun opportunities to learn!
Outdoorsy types will love the Roger Williams Park and Zoo, with its lush Botanical Center and diverse animal exhibits.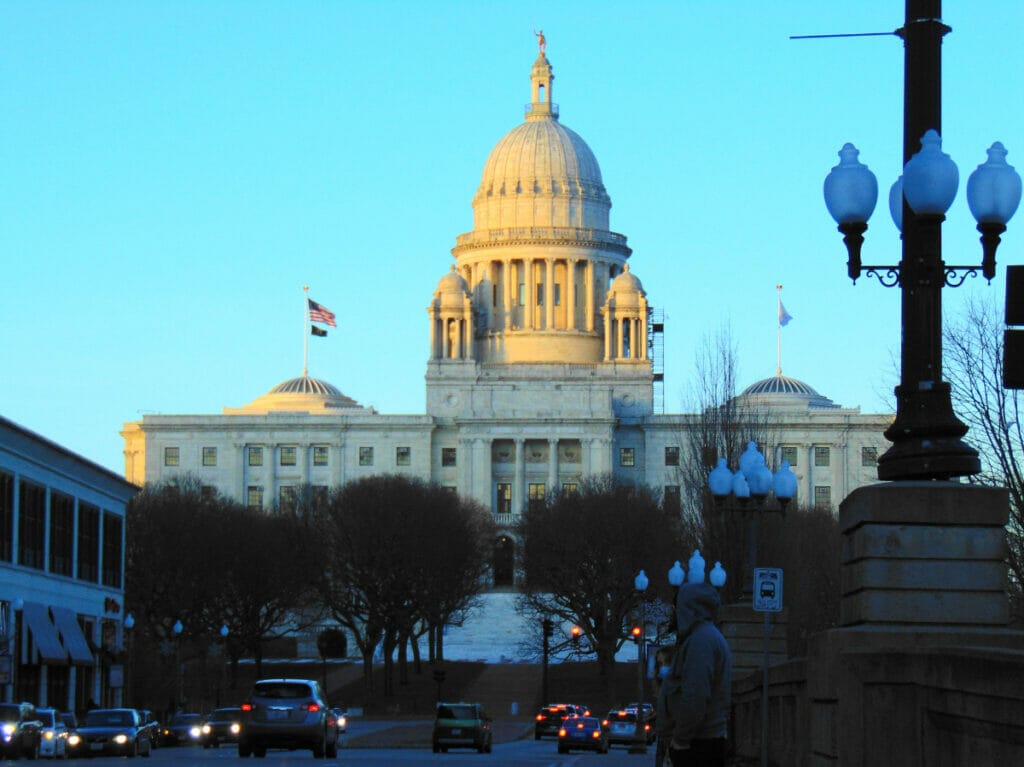 Itching for a shopping day?
Walk through a lively downtown full of ornate historic buildings and enjoy a variety of shops and eateries!
2. Cranston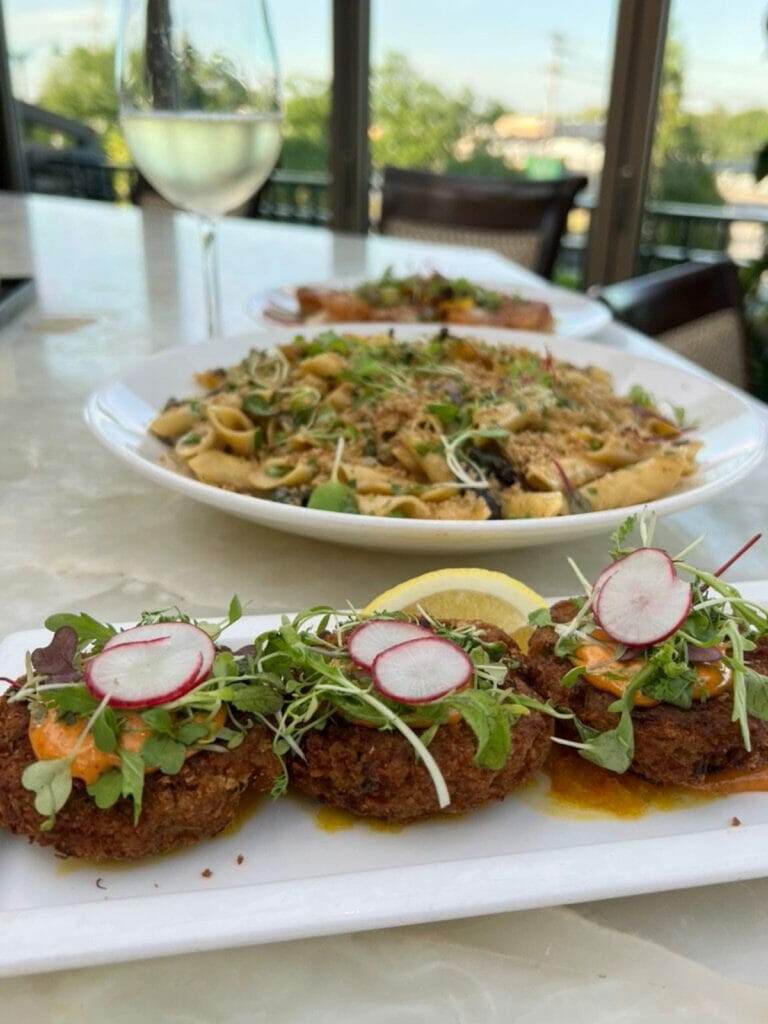 As the second largest city in the state, Cranston is one of the best places to see in Rhode Island.
Shopping enthusiasts will love the Garden City Center and Chapel View shopping centers, full of all your favorite quality stores and a variety of dining experiences.
Dine inside an elegant old chapel at the highly rated Chapel Grille, conveniently located amidst all the shops.
For more local eateries, head over to Cranston Street, where the city's largely Italian heritage is proudly celebrated and you'll find no shortage of fine Italian dining.
Pin for later!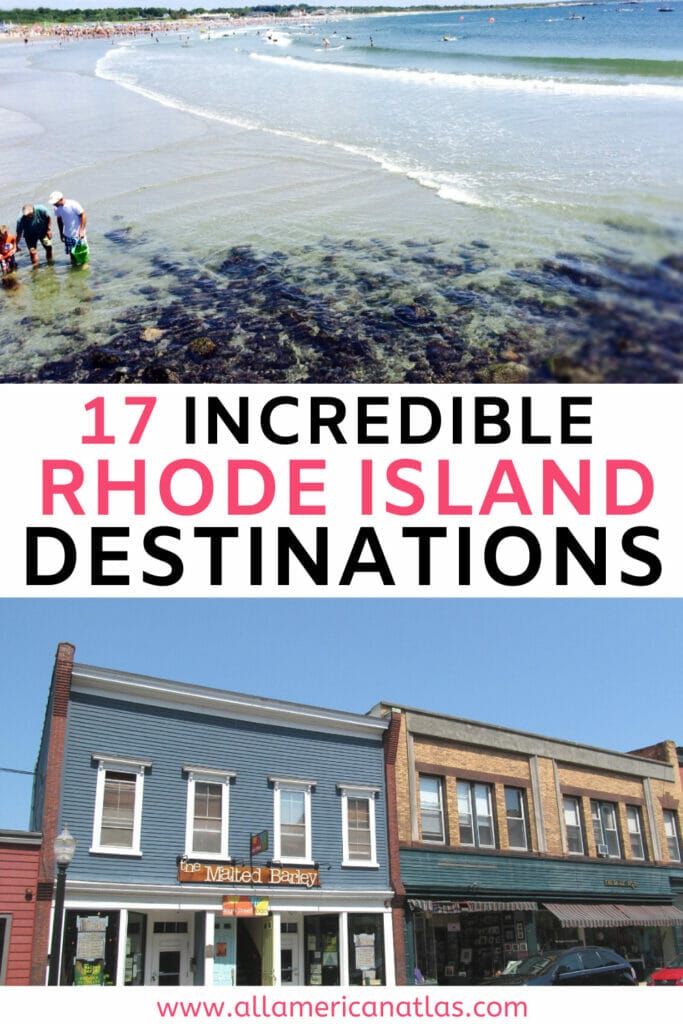 3. Lincoln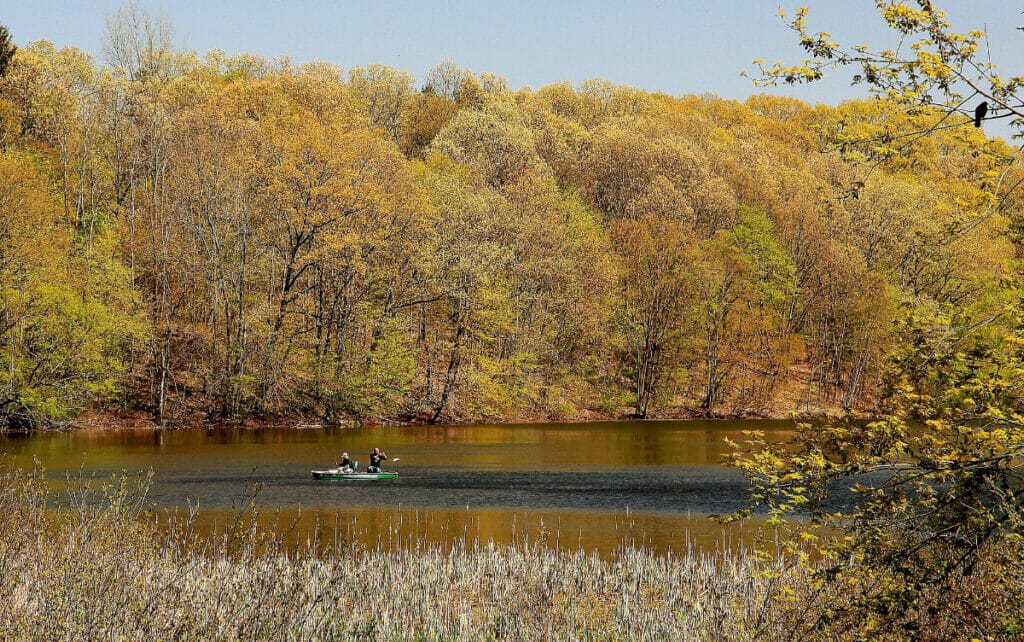 Just seven miles from the heart of Providence, Lincoln is ideal for history and nature enthusiasts.
Take a tour of the historic Hearthside House, built in the early 19th century.
Be sure to check the Hearthside House calendar to catch some of their exciting, history-themed events!
The Lincoln Woods State Park provides beautiful trails to walk, hike, bike, or even go for a horseback ride.
Thirsty for some water-based fun?
Check out the Lincoln Woods State Park Beach, where you can wade in shallow waters, or rent a kayak and head further out into the pond!
4. Newport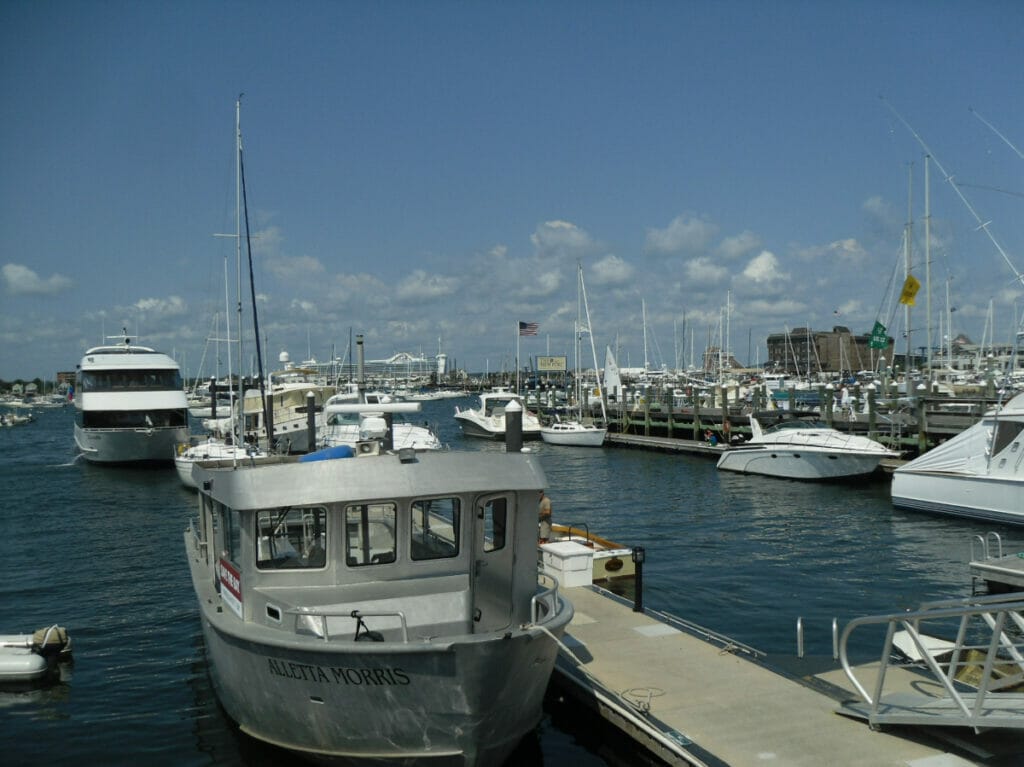 If you're looking for top Rhode Island vacation spots, the coastal city of Newport is full of exciting attractions!
Tour any of the dozen different mansions scattered about the city.
The Breakers, Marble House, and The Elms come highly rated as tourist destinations.
There are also several trolley tours available, yacht and boat tours, and even a couple of walking food tours to give you a sampling of the diverse eateries available in this extremely cultured city!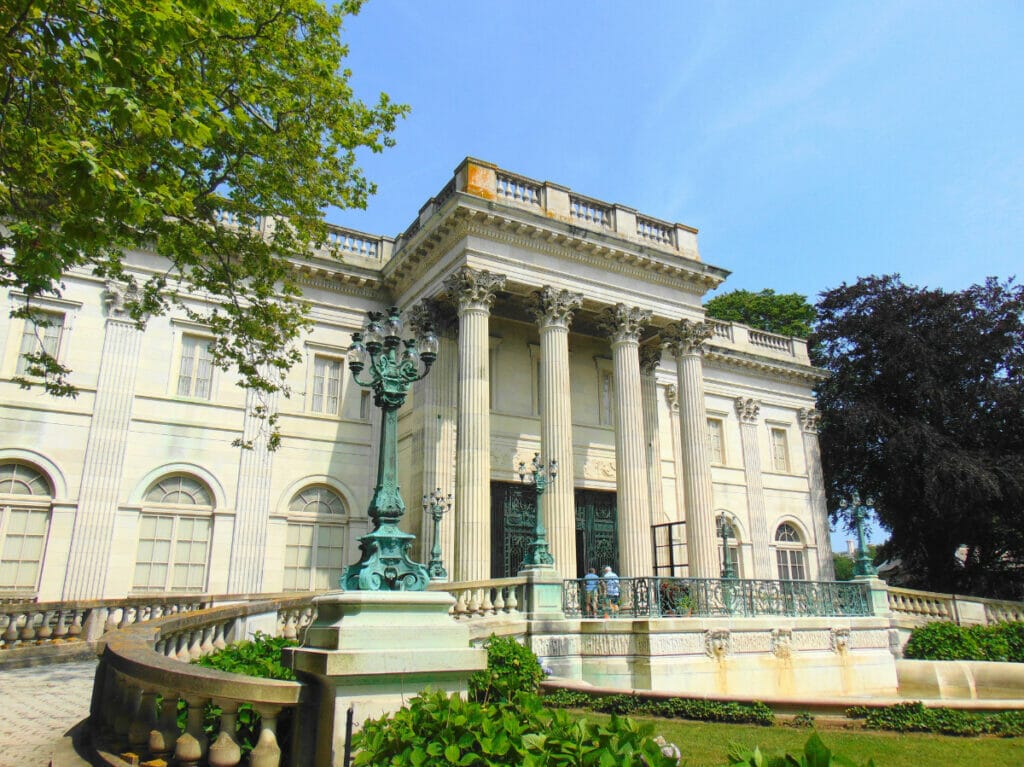 Easton's Beach, also known as First Beach, is 3/4 of a mile long and located right at the start of another Newport attraction: the Cliff Walk.
Kick back on the sand and enjoy treats from the highly rated snack bar, or do some coastal sightseeing along the 3.5 mile long Cliff Walk.
5. Jamestown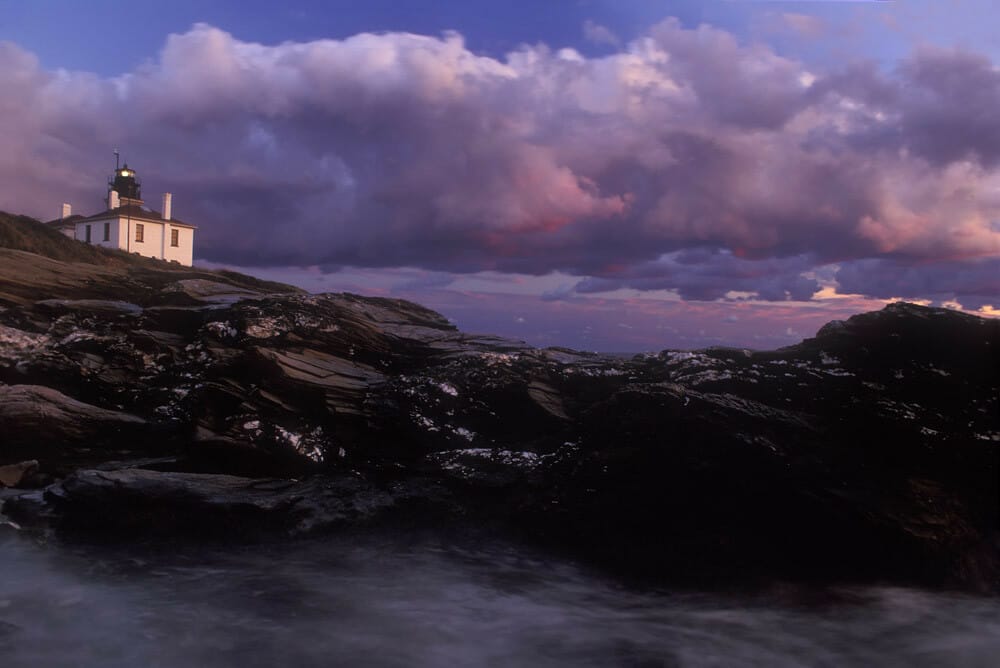 One of only a few actual island destinations in Rhode Island, Jamestown is located just 4 miles from Newport, and 30 miles from the state capital.
Marvel at the views from Moonrise Kingdom, a coastal landmark tucked away on the edge of the island.
New and seasoned golfers alike will enjoy the public Jamestown Golf Course, which has been around since 1895!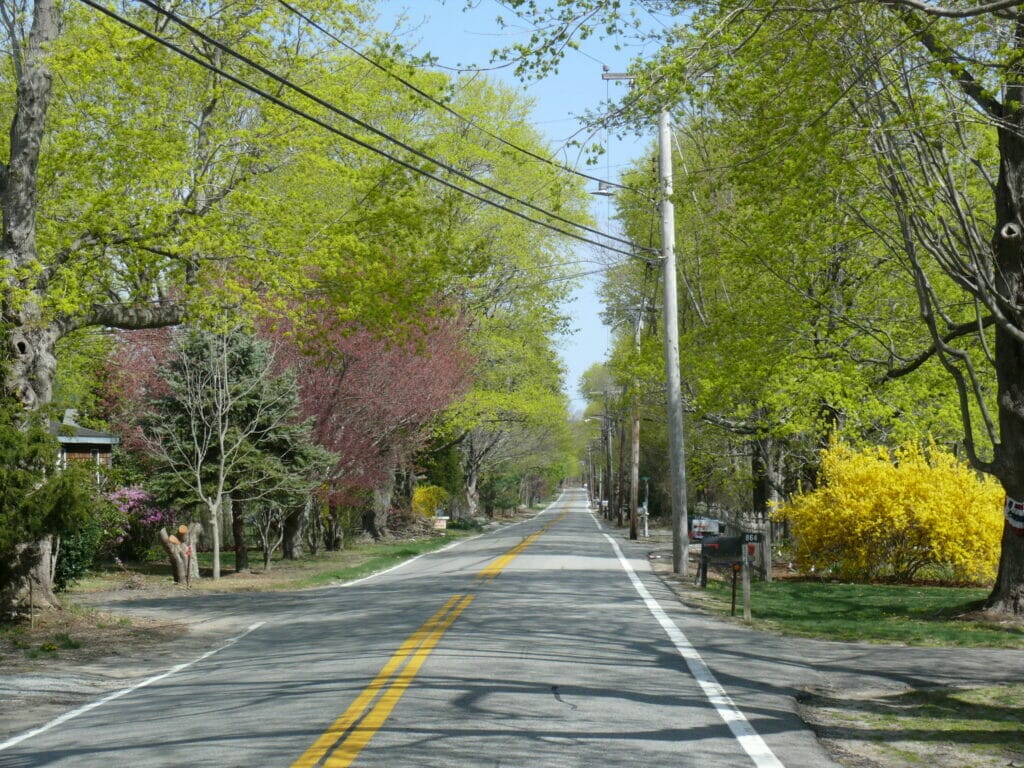 Mackeral Cove Beach is a hidden gem, with shallow waters perfect for young or casual swimmers.
Pack a picnic lunch and head straight down Beavertail Road, and view the lighthouse at Beavertail State Park.
6. Warwick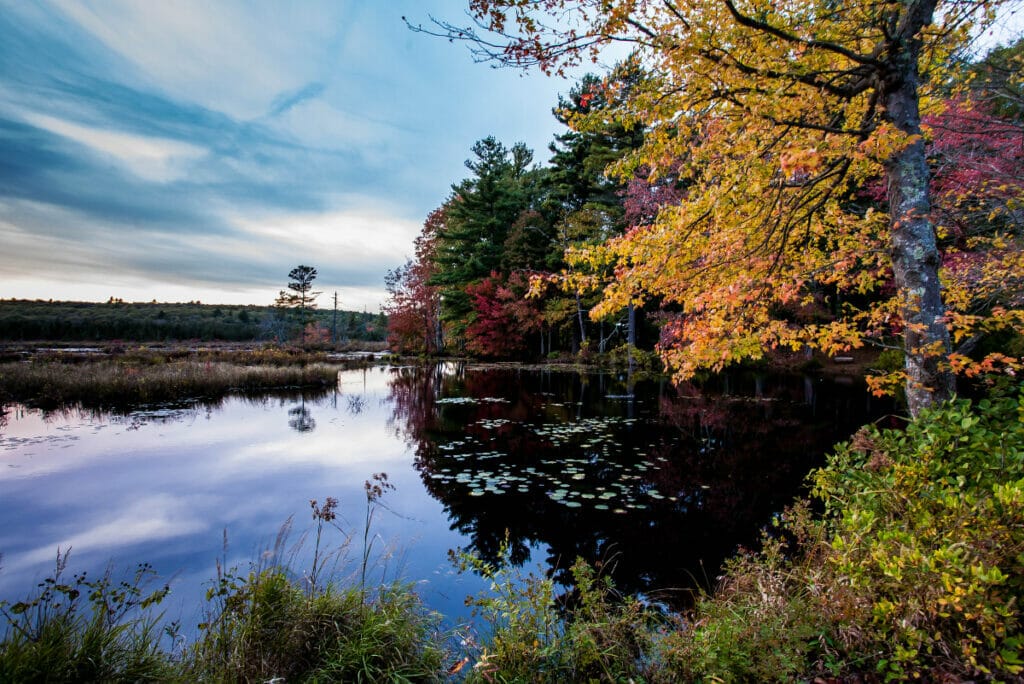 The historic city of Warwick, established in 1642, is home to many fascinating museums and historical sites, as well as an active arts community.
See a play at the Gamm Theatre, stop by a local gallery, or head over to the Warwick Center for the Arts to get in touch with your creative spirit.
The Clouds Hill Victorian House Museum is sure to appeal to curious travelers of all ages.
If you're not going to be in town during one of their scheduled openings, give them a call and set up a tour!
Stop by City Hall to get a free booklet from the Department of Tourism that will guide you on a walking tour through over 30 historic sites in the historic Apponaug Village.
7. Pawtucket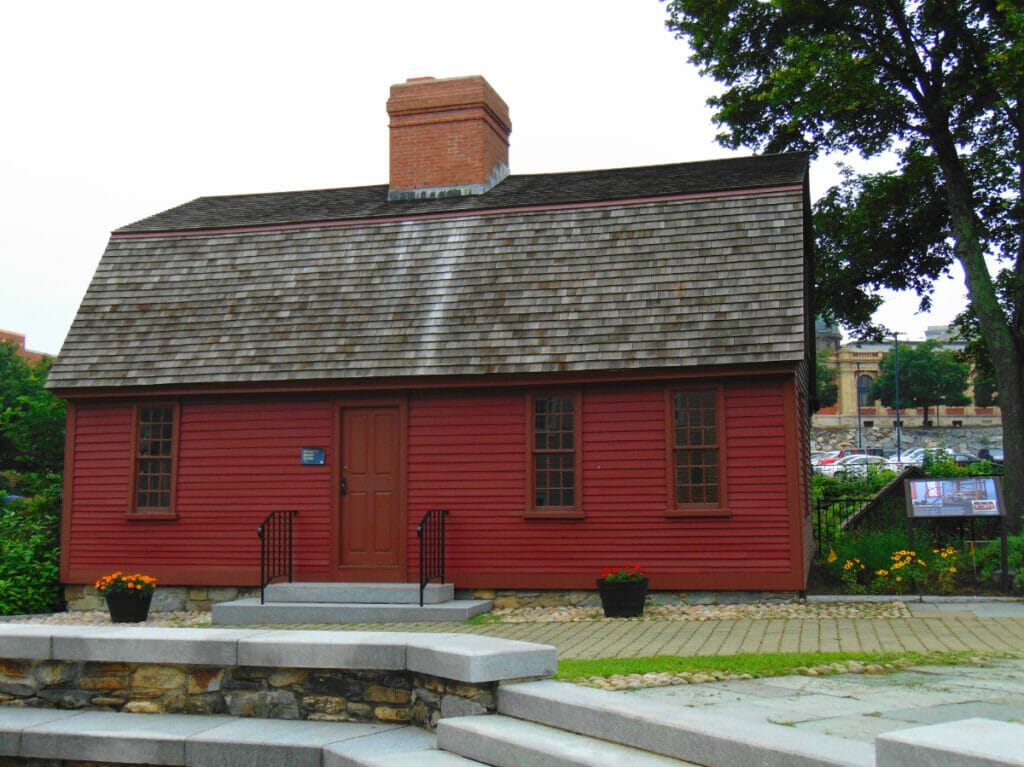 Pawtucket is undoubtedly one of the best places to visit in Rhode Island for artists and art enthusiasts–especially in the summer!
Creatives will enjoy the annual Pawtucket Arts Festival.
This month-long festival, held every September, boasts of a myriad of free events!
Stop by the Rhode Island Watercolor Society on a Thursday, Friday, or Saturday to enjoy their free gallery!
If art isn't your thing, there's still a ton of fun to have in Pawtucket!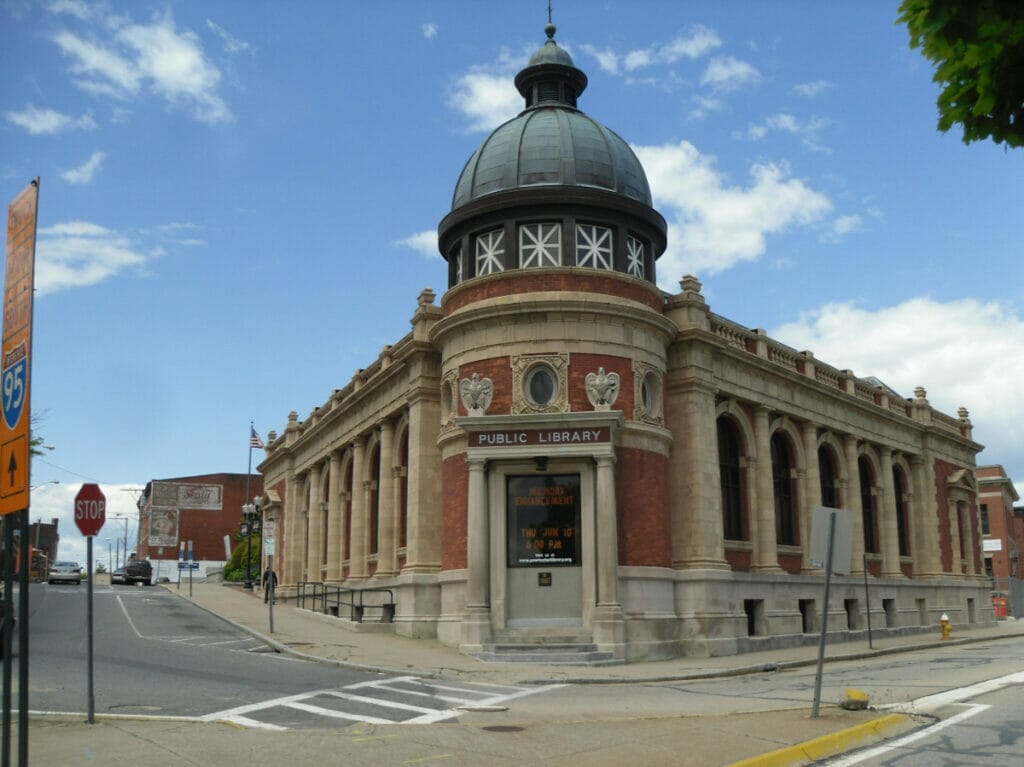 Head over to Slater Memorial Park for a scenic walk, bike ride, or a game of disc golf.
People of all ages will enjoy a ride on the Looff Carousel, right across from the duck pond.
There's even a dog park where your furry travel companions can get some fresh air!
8. Little Compton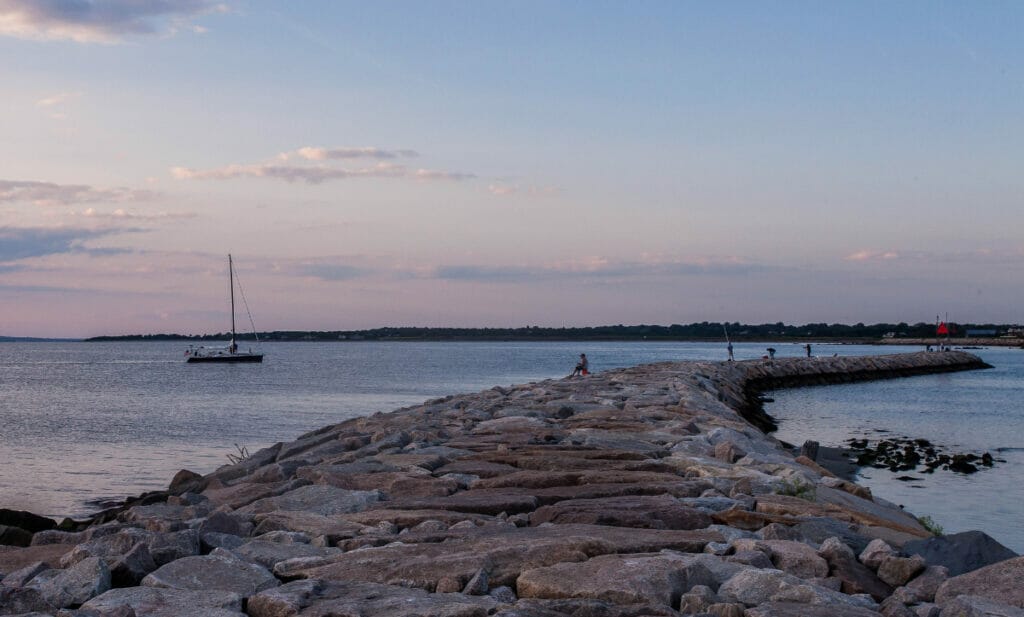 If you're on the hunt for historical Rhode Island places to visit, look no farther than Little Compton!
Stay at the iconic Stone House Inn, built in 1854.
This historic inn is complete with deluxe suites, continental breakfasts, and access to a private beach.
With no less than six unique historical sites, including a house that dates all the way back to the late 17th century, Little Compton is an absolute must-see for history enthusiasts.
But you don't have to like history to enjoy this charming coastal Rhode Island town!
Head over to the popular South Shore beach to enjoy sand, waves, and rocks.
Just be sure to get there earlier in the day before the parking spaces are taken!
9. Cumberland
Seated proudly at the northeastern tip of Rhode Island, Cumberland is home to a number of lush nature spots.
An absolute must-see is The Monastery, a breathtaking stone building that used to be–you guessed it: a monastery.
Now home to the Cumberland Public Library, the trails that surround this historic site attract many nature-enthused visitors throughout the year.
Diamond Hill Park is another great scenic destination in Cumberland, which hosts free concerts throughout the summer during Food Truck Concert Nights.
Right across from the park is a very popular ice cream shop! (So popular, in fact, that you might have to brave a long line–just a heads up!)
Take a stroll or a bike ride down part of the 24-mile-long Blackstone River Bike Path.
The path stretches all the way into Massachusetts, and features some beautiful waterfalls along the way!
10. Woonsocket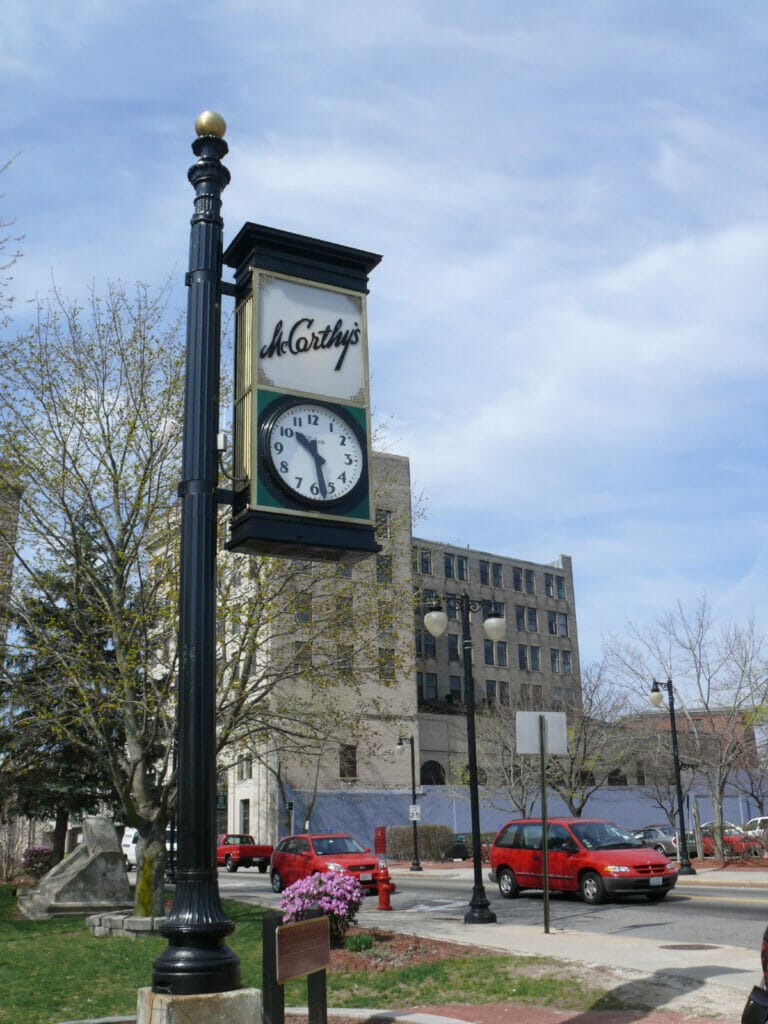 It's not just fun to say!
Woonsocket is a fun, culture-filled place to visit in Rhode Island.
Check out the current events and showings available at the Stadium Theatre, a restored Vaudeville-era theatre with a stunning interior.
The highly rated Museum of Work and Culture, which is suitably housed in a textile mill from 1915, is a must-see for history enthusiasts.
Stop by the St Ann Arts and Cultural Center, a former church whose walls and ceilings are decorated with the largest collection of fresco paintings in North America.
If you're visiting Rhode Island in the winter, kids of all ages will enjoy a 90-minute train ride on the Blackstone Valley Polar Express!
11. Glocester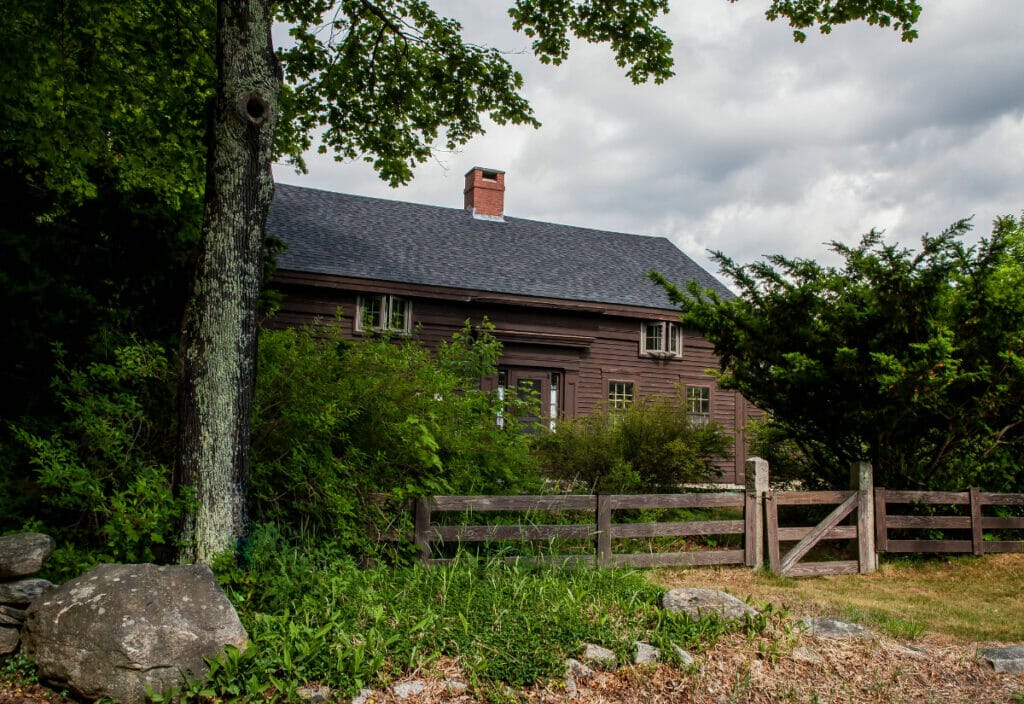 With no less than three different campgrounds to choose from, Glocester is one of the best places to go in Rhode Island for outdoorsy families.
The Sprague Farm Glocester Land Trust Trailhead features educational signs along its path, and the Walkabout Trail Trailhead is another beautiful, wooded hiking area.
But if trails and camping aren't your thing, head over to the quaint, highly rated Mulberry Vineyards for some weekend wine tasting.
Or, take a stroll down Putnam Pike and browse the charming country stores and antique shops in the village of Chepachet.
12. East Greenwich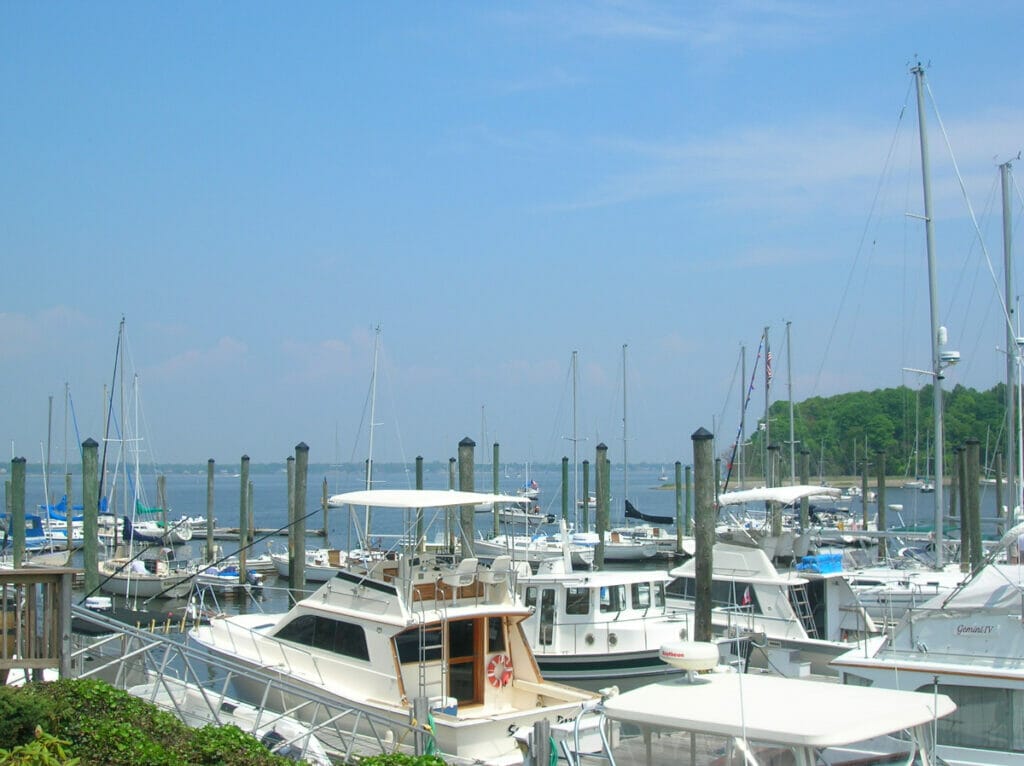 Yearnin' for some learnin'?
Check out the New England Wireless and Steam Museum in East Greenwich!
There, you'll see an impressive collection of antique machinery, and learn about the early days of electrical and mechanical engineering.
If you find yourself craving seafood while traveling the east coast, East Greenwich's Water Street, located right along the harbor, is home to three different waterside eateries!
Just a few streets over, you'll find Main Street, the heart of which stretches on for a good mile of more fine eateries and shops.
Head a little further down the road to Felicia's Coffee, a popular hangout amongst the locals. Don't forget to try one of their highly praised muffins!
13. Westerly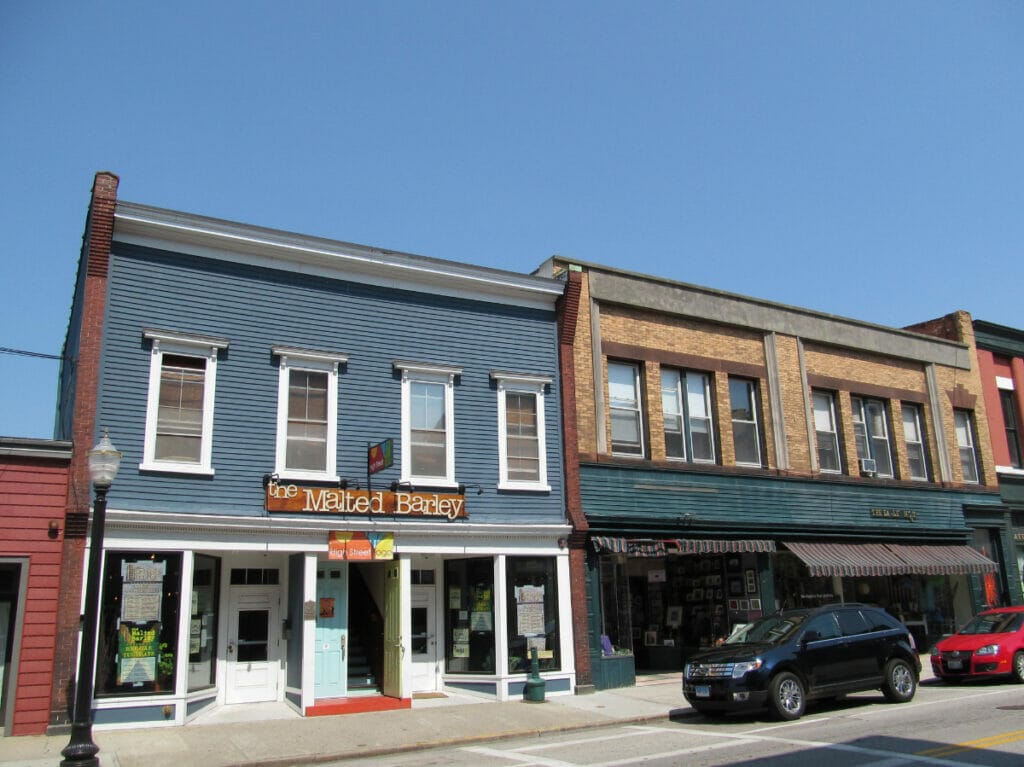 Westerly is a popular summer destination, with its charming downtown and generous assortment of beaches.
Kick back on Watch Hill Beach, or take a ride on its popular Merry-Go-Round.
Or, head a little further up the coast to Atlantic Beach Park, which has more rides, tasty snacks, and another well-kept beach.
Historic Downtown Westerly is a destination in itself, with galleries, boutiques, and plenty of local eateries to choose from.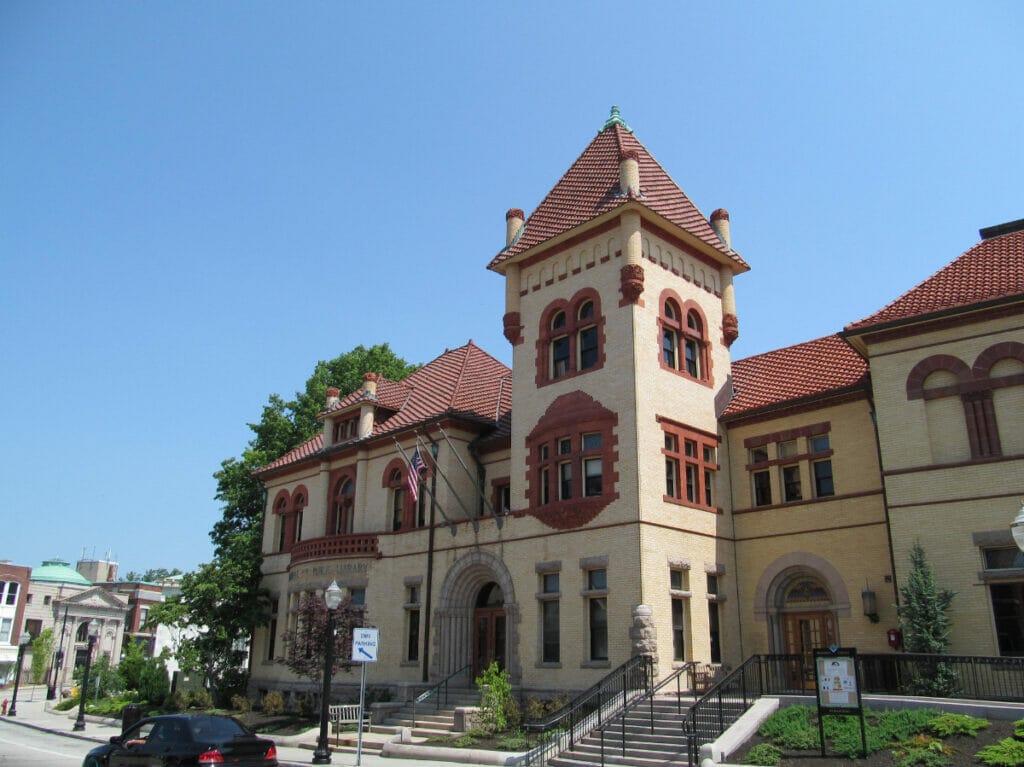 There's even a shark museum with fascinating artifacts and education that are well worth the (free!) visit.
Be sure to stop by the highly rated Savoy Bookshop and Cafe, where you can find hidden fairy doors and leave notes for the bookshop fairies!
14. Narragansett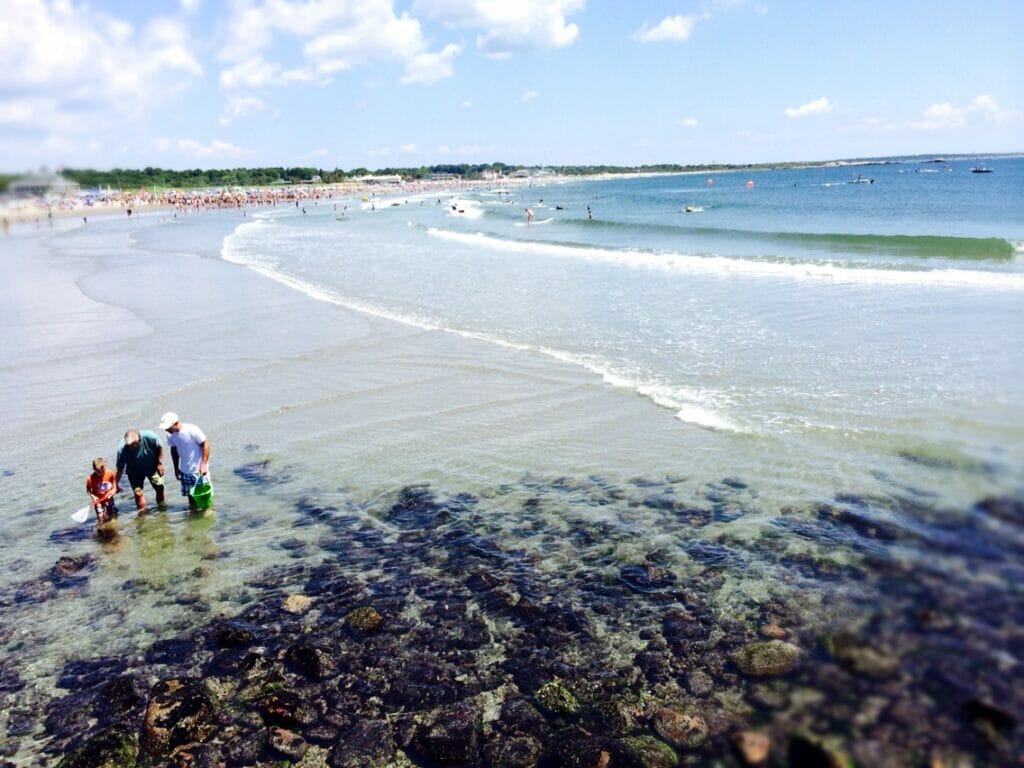 The coastal town of Narragansett is home to several highly rated beaches, making it an excellent summer getaway.
Walk under The Towers, a historic landmark that will make you feel like you're stepping into a fairytale.
From there, visit the shops at Narragansett Pier, or learn about local history at the South County Museum.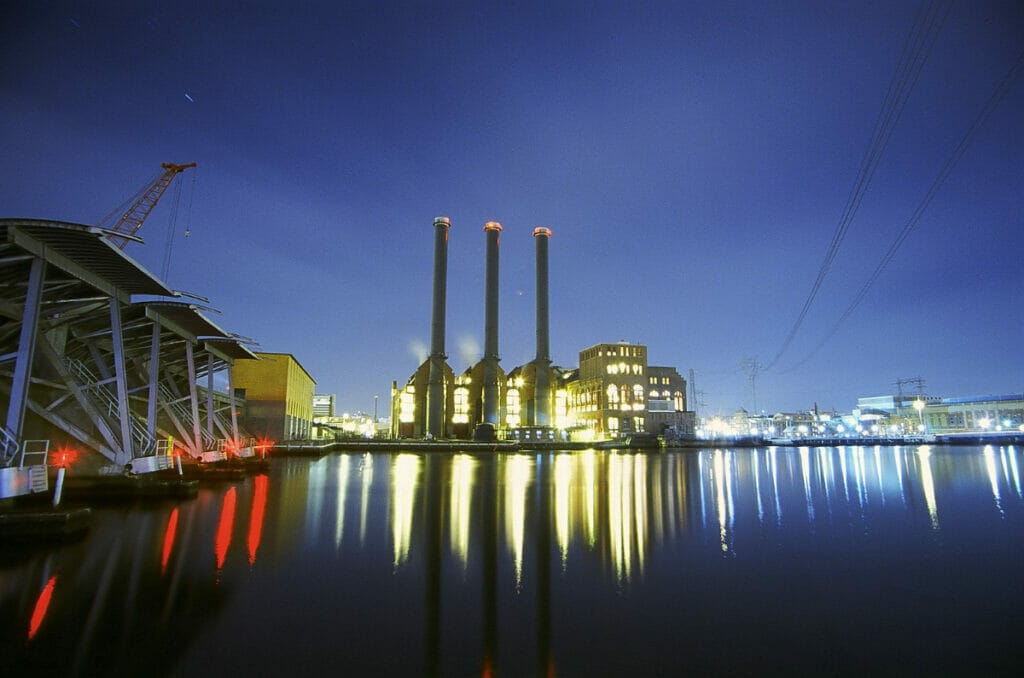 Take a walk along the rocky coast at Black Point Trailhead, where you'll find the remains of an old stone building.
Traveling with kids?
They'll love Adventureland Family Fun Park, where they can ride go karts, bumper boats, a carousel, play mini golf, and more!
15. New Shoreham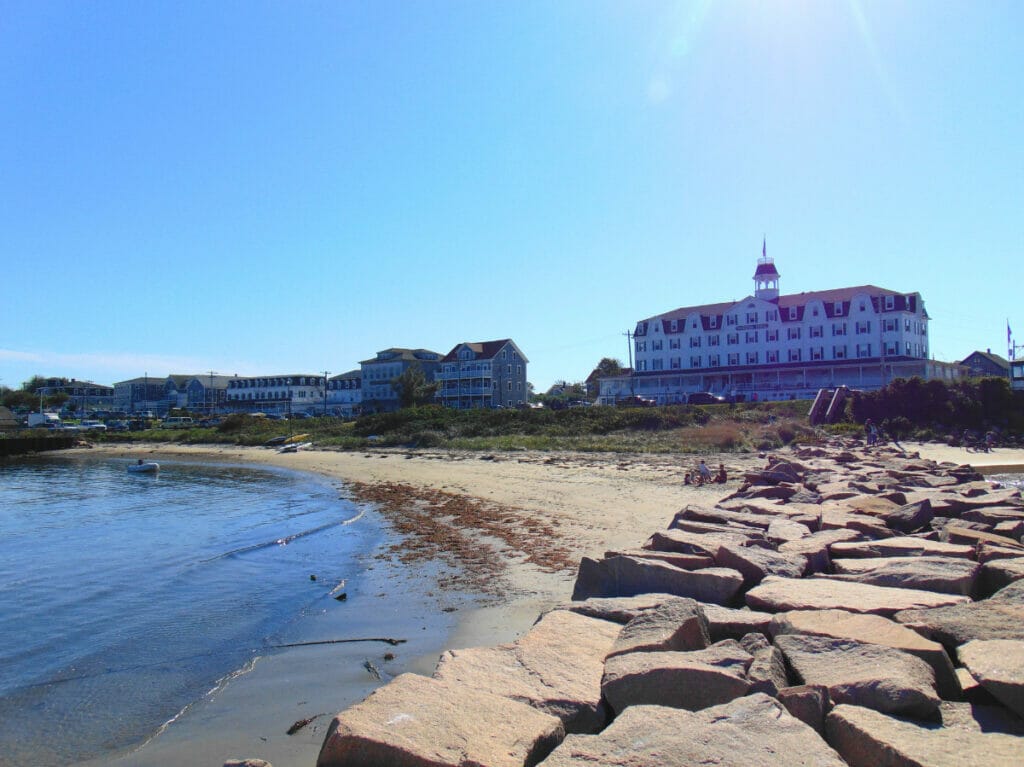 Looking for an island getaway?
Take a ferry from Narragansett to New Shoreham, the smallest town in America's smallest state.
But don't let its size fool you!
This island has no shortage of interesting things to do.
With over a dozen beaches to choose from, and a coastal downtown with local shops, galleries, and eateries, New Shoreham makes for the perfect island vacation.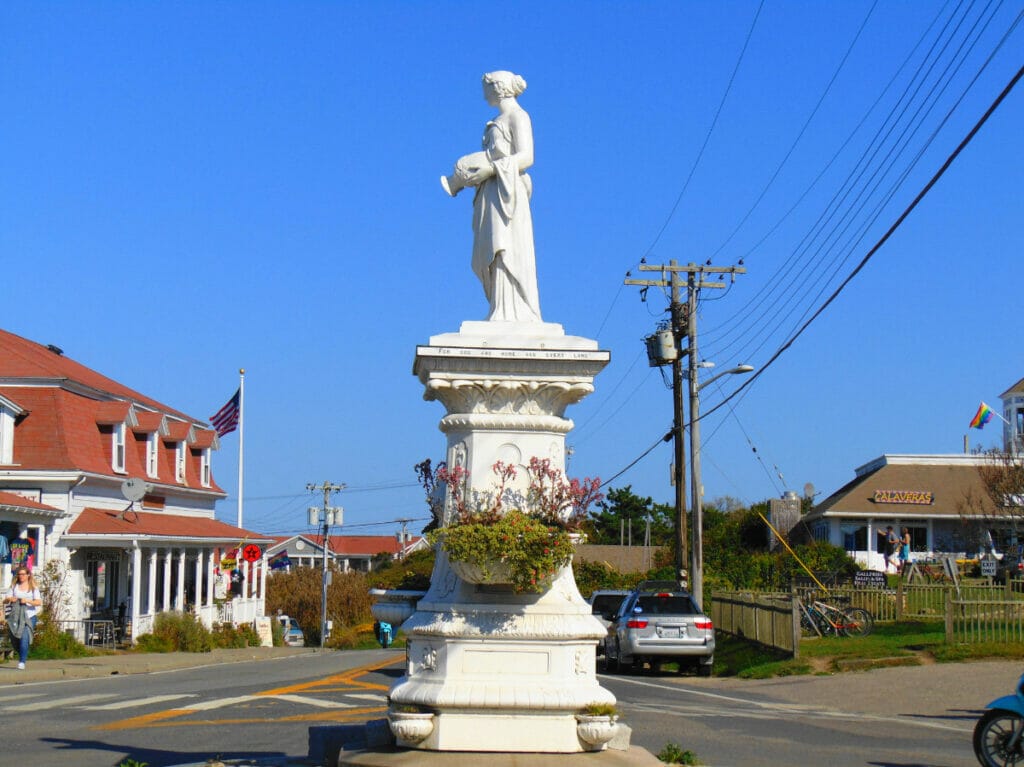 Enjoy a scenic walk around the cliffs of Mohegan Bluffs and visit the historic South East Lighthouse.
Or, head to the north side of the island and explore the gorgeous nature trails and find peace at the Sacred Labyrinth.
16. Charlestown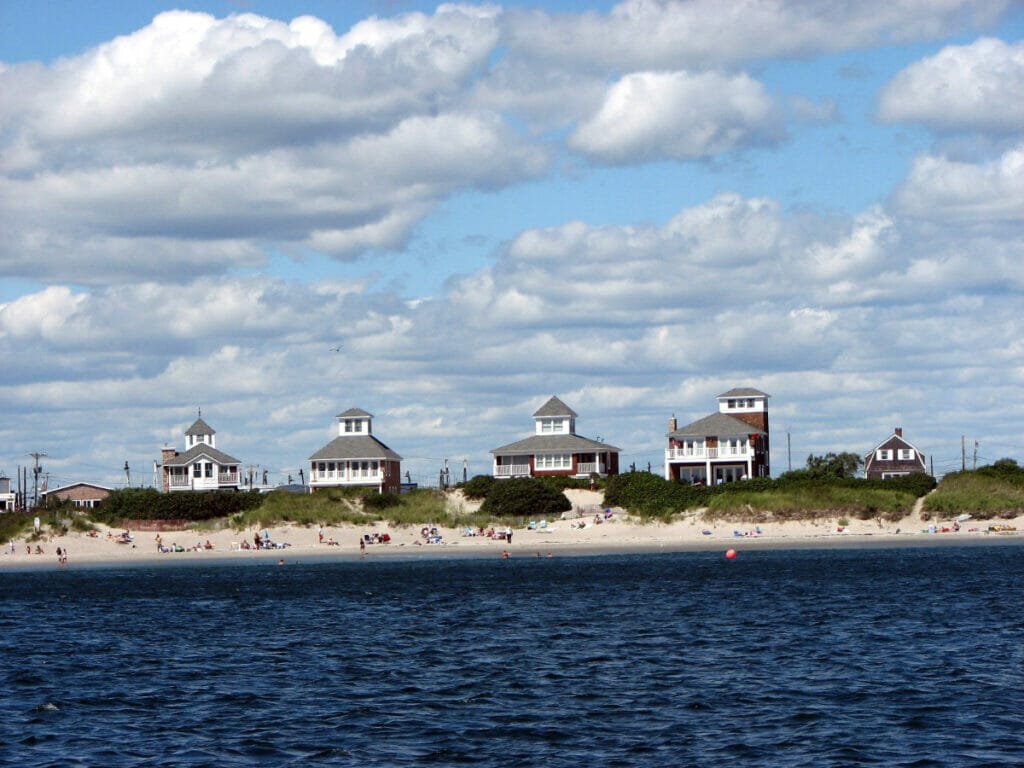 If you're looking for fun places to visit in Rhode Island, Charlestown is full of unique attractions.
Looking for a fun shopping experience?
You've got to check out the Fantastic Umbrella Factory, a diverse collection of local shops on a converted farm!
Enjoy a lakeside meal at The Nordic, a very highly rated restaurant featuring a seafood buffet in the north of town.
In the evening, the Frosty Drew Observatory and Science Center will give you a proper look at the stars.
If the clean, sandy beaches don't do it for you, you can still satisfy your thirst for nature by going camping and enjoying the lake at Burlingame State Park.
17. Bristol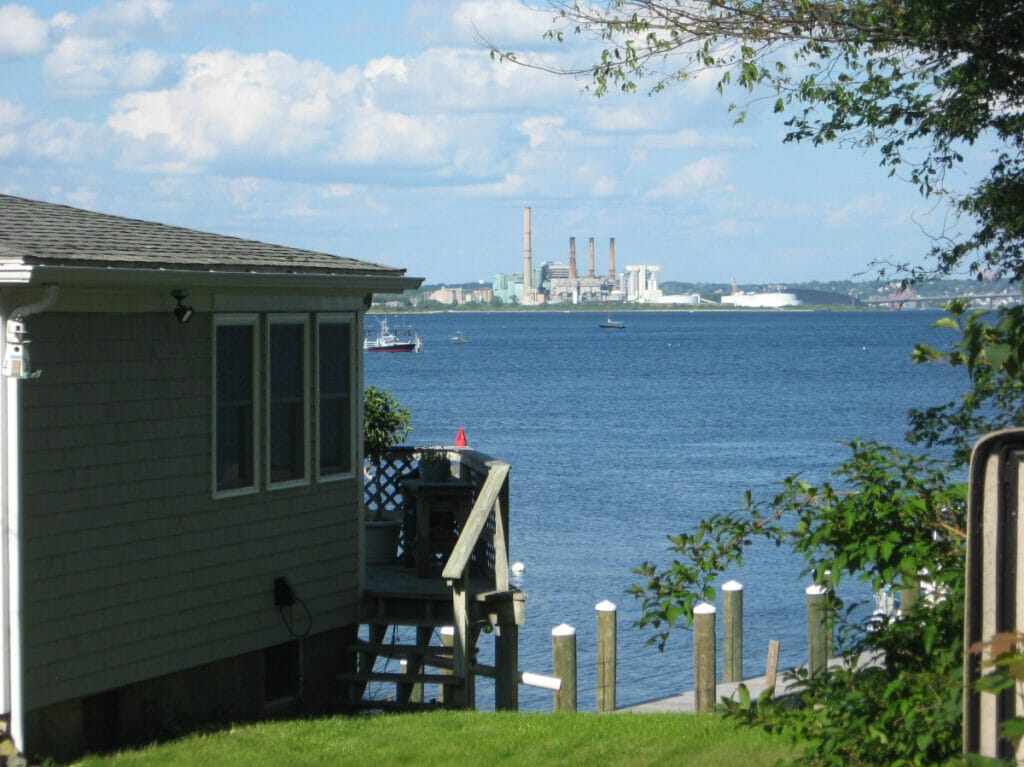 Looking for a charming coastal town where you can do some sightseeing and shopping? Bristol is the place for you!
Take a stroll down Hope Street, or the nearby Thames Street, and spend a day amidst the local shops and eateries, many of which are housed inside gorgeous brick buildings.
Feely artsy?
Visit the small but inspiring Bristol Art Museum, or any of the beautiful local galleries, like the Mosaic Arts Gallery.
Tour the historical Blithewold Mansion, and walk through the lush gardens and arboretum before stopping by the elegant gift shop.
Colt State Park makes for the perfect coastal day trip, with a historic museum, scenic trails, and plenty of picnic spots.
Get the All-American Travel Secrets!
Don't miss out on America's hidden gems!