Historic homes of state founders. Gorgeous natural trails leading through the heart of the American industrial revolution. Mill towns along the river.
How many national parks are in Rhode Island?
Technically, there are two Rhode Island National Parks, one historic trail, and one other historic site that is affiliate with the National Park Service.
The state does not have one of the 63 iconic US National Parks that we think of more often (like Yellowstone), but that doesn't mean that they aren't worth visiting.
Rhode Island may be the smallest state in the US (learn more about other facts about Rhode Island here!), but it's jam packed with plenty of things to do, including American history, particularly dating back to the revolution and the founding of the 13 colonies (of which it came last, but was still the 13th).
The national parks are also a great mix of city-based and rural based, as Rhode Island has everything from narrow winding roads in Providence (one of the best places to visit in Rhode Island) to plenty of farmland and greenery once you get out of the city.
Visiting Rhode Island in the winter?
The national parks will be open and often beautifully covered in snow!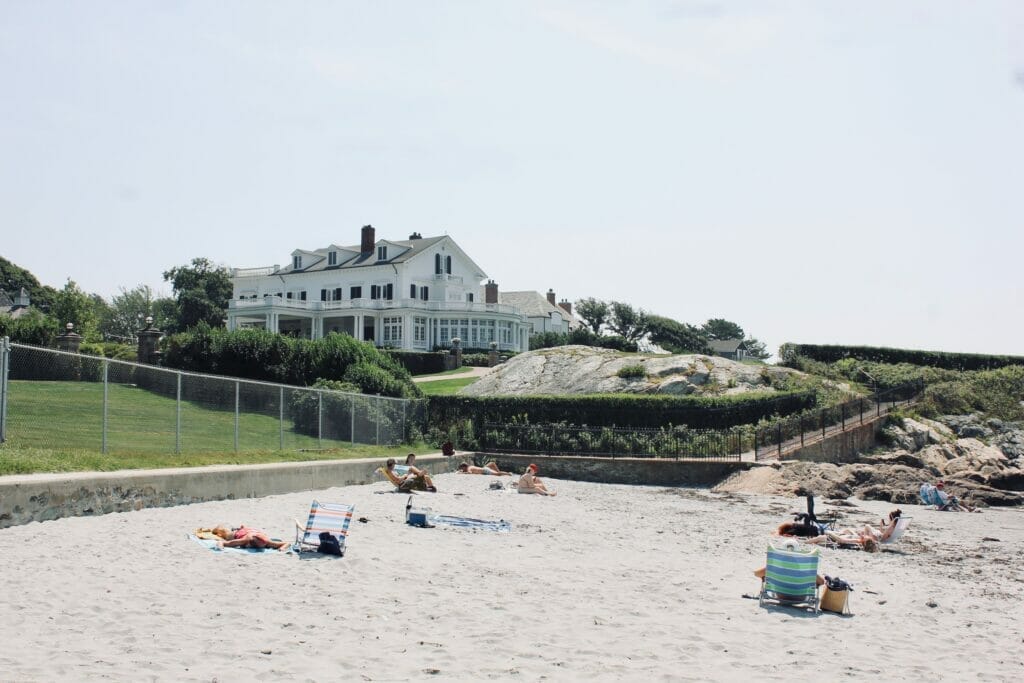 Follow along the Blackstone River, or see the trail of historic American settlements in the smaller towns.
For each Rhode Island national park area, we'll cover the most popular things to do there, specific tips about visiting, and more about the best national parks in Rhode Island.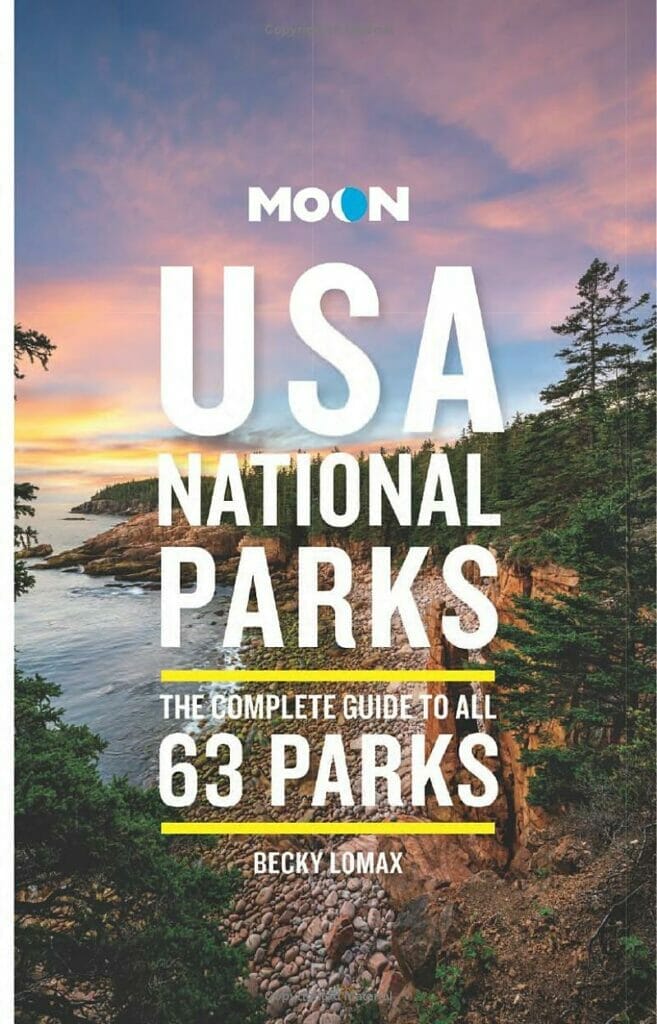 📚Our favorite national parks guide: this one from Amazon!
It's got a complete guide to all national parks and small enough to carry along with you.
What to Bring to National Parks in Illinois
As you'll see, not all of the properties associated with the NPS are the same, but many of them do include outdoor components, if not the entire thing!
Here are just a few essentials that you might not have thought of when it comes to taking a trip like this.
National Parks in Rhode Island: Rhode Island National Parks List
The Rhode Island national parks, officially designated, are the Blackstone River Valley and the Robert Williams National Memorial.
1. Blackstone River Valley
Stretching from Providence, Rhode Island, to Massachusetts, the Blackstone River Valley is both a natural and built-up area along the Blackstone River known for being one of the places that powered the American Industrial Revolution.
The power of the water helped local residents and the rest of the US run their mills and other industrial machinery, which in turn changed the history of America.
Today, you can participate in recreational activities outdoors such as cycling, hiking, and self-guided paddling.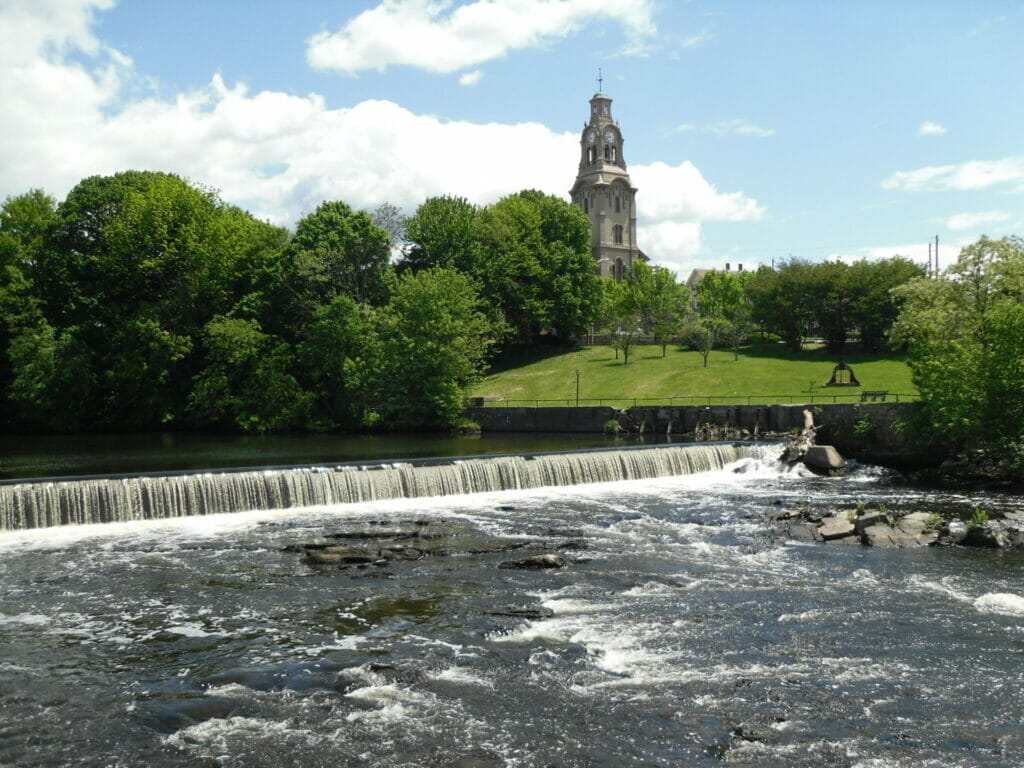 You can also visit some of the Rhode Island towns that are within the Blackstone Valley corridor, including Lincoln, Smithfield, and Pawtucket.
The Rhode Island portion of the national parks begins in Providence, but perhaps the most well known attractions within the national park in Rhode Island are the Blackstone Valley Visitor Center in Pawtucket and the Museum of Work and Culture in Woonsocket.
Whether you're a history buff or an outdoor adventure lover, this is a gorgeous part of the country with trees, marshes, nature trails, and so many more picturesque places.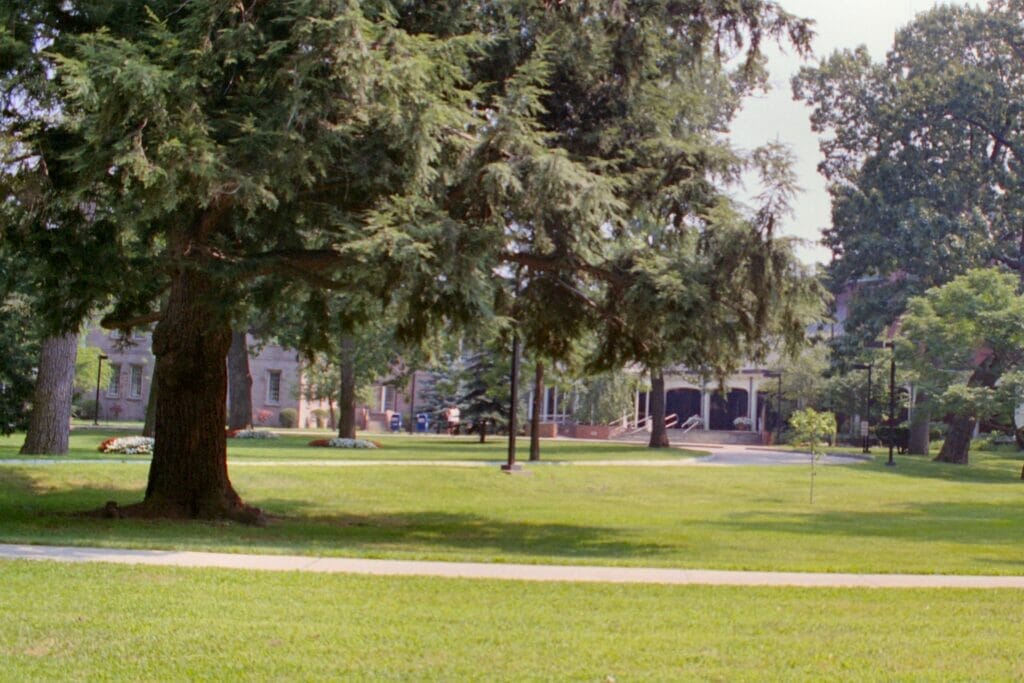 Insider Tips:
Download the Get Lost guide for insider tips
January and February in Blackstone Valley is known as "howling season," when you can hear the coyotes letting you know where they are!
On the west side of the river, you'll find the "Great Road," one of America's earliest roadways built in 1683
Use this list of Rhode Island songs to turn on in the car as you journey through this incredible scenery
Address of the visitor center:
Website: https://blackstoneheritagecorridor.org/
2. Roger Williams National Memorial
The original National Park in Rhode Island, the Roger Williams National Memorial is a landscaped park in Providence completed in 1982.
Originally, this was the site of the original settlement of Rhode Island by Roger Williams, who arrived in 1636 and had big ideas for how he wanted the New World to be.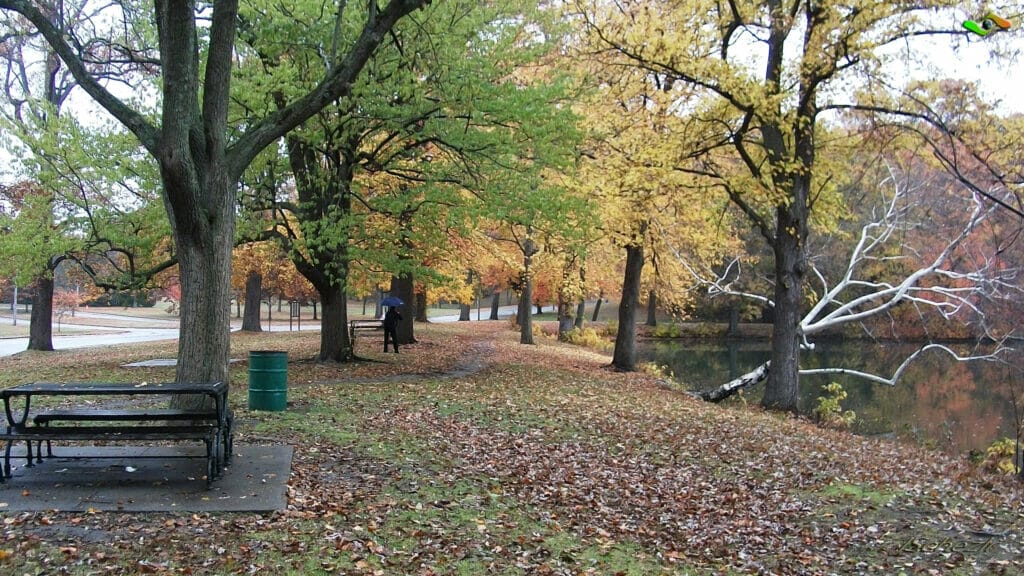 The park centers around a freshwater spring, and he built his house here.
With winding paths and open lawns, this is a really relaxing place to spend some time, and if you are interested in the history of the place, you can visit the visitor's center, the Antram-Gray House, where there is a bookstore, a video, and some other exhibits about Rhode Island's founding days.
You can also collect the national park stamp from the visitor center, which is a fun way to start a collection of all of the national parks you've visited!
Just north of downtown Providence, this is a great place to go if you want to see other Providence landmarks like College Hill.
Great food options are just up the street to the park up the hill on the East side.
Insider Tips:
Parking is free in the parking lot, which is great for an urban park
This is a smaller park, so don't plan on spending an entire day or even entire afternoon here. It's probably best to just plan for 1-2 hours, including if you bring a picnic
Address: 282 N Main St, Providence, RI 02903, United States
Website: https://www.nps.gov/rowi/index.htm
Historic Trail in Rhode Island
There is one historic trail that goes through Rhode Island, and if you're a fan of American history, you won't want to miss it.
3. Washington-Rochambeau Revolutionary Route
If you're into revolutionary history, you can't go wrong with a visit to the many stops along the Washington-Rochambeau Revolutionary Route.
Starting in Rhode Island, this trail takes you on the same route that the American and French soldiers took in 1781, led by George Washington.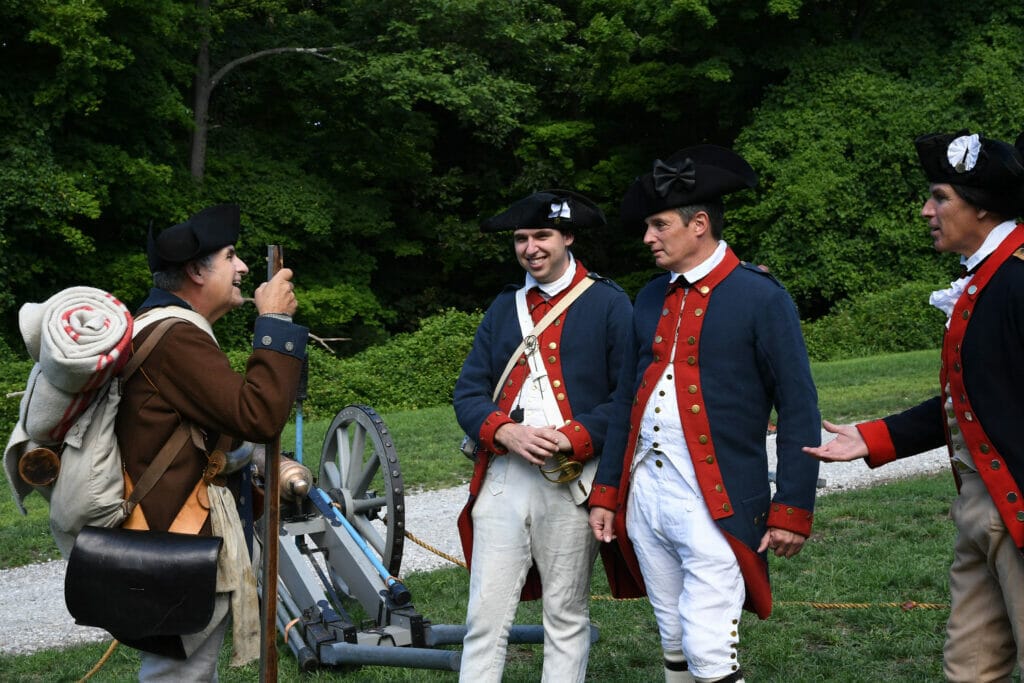 Their goal was to cement victory against the British, and they landed 5,300+ soldiers on the coast of Rhode Island.
While this isn't a "trail" like you might think out in the wilderness, it's a historic trail that you can follow along by land with stops along the way.
You can visit many of the homes of famous Rhode Islanders, as well as see some from the outside.
These include Governor Stephen Hopkins House in Providence, the Joy Homestead and the Nathan Westcott House in Cranston, and the French Infantry Campsite in Coventry, Rhode Island.
There are also historic stops just off the trail, like the home of General James Mitchell Varnum in East Greenwich, RI.
In total, the trail is over 600 miles long and it took the original travelers 14 weeks to get from Rhode Island to Yorktown, so today's trail passes through Rhode Island, New Jersey, New York, Maryland, Massachusetts, Virginia, and a few other states.
Insider Tips:
if you plan on following this route, leave yourself plenty of time (more than just a weekend!) to see the Rhode Island stops
base yourself in Providence to have easiest access to the most historic locations along the trail in Rhode Island, especially if you want to experience parts of it but don't have easy transportation
Website: https://w3r-us.org/
National Historic Site in Rhode Island
As mentioned, the "national parks in Rhode Island" all have different names and classifications, and the final NPS affiliate site is actually called a National Historic Site.
While it has ties to the National Park Service, it is not funded by them, but still equally a must-visit!
4. Touro Synagogue
Did you know that Newport is home to the oldest synagogue building still standing in the United States?
The Touro Synagogue is a fascinating piece of history and still-used synagogue that dates back to the colonial era.
The gorgeous interior was designed by a British architect and Rhode Islander, and was the center of Jewish life in Newport dating back to 1763.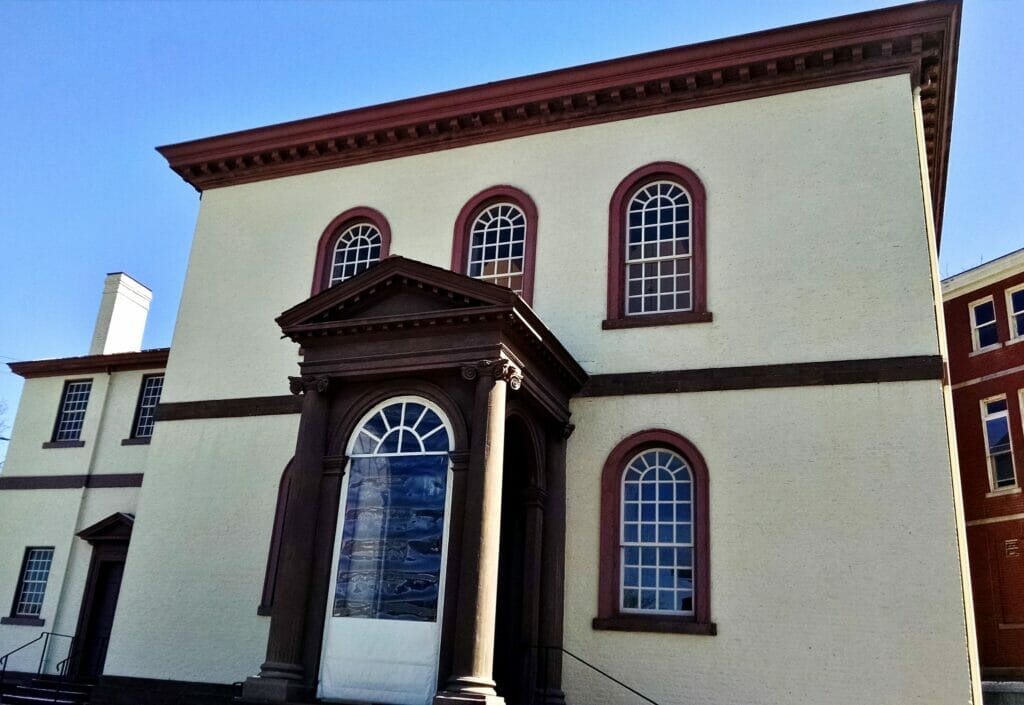 Today, they offer guided tours to visitors so you can learn from an experienced guide all about the history of the synagogue as it relates to the Jewish community as well as American history (ask about the letter from George Washington).
Whether you're interested in religious history or gorgeous architecture, you'll find it here.
Insider tips:
Tour tickets need to be bought on-site, so check the hours ahead of time and make your way there closer to your intended tour
The historic area around the synagogue has been preserved, so you can take a nice stroll around the surrounding areas before or after your visit
Website: https://www.tourosynagogue.org/history-learning/online-exhibits
Hey! Want to learn more about national parks in other states? Check out our other guides!
Get the All-American Travel Secrets!
Don't miss out on America's hidden gems!