Rhode Island is known for its plentiful supply of beautiful beaches, harbors, and National Historic Landmarks.
It may be the smallest member of New England, but it's rich with history, culture, and plenty of interesting facts.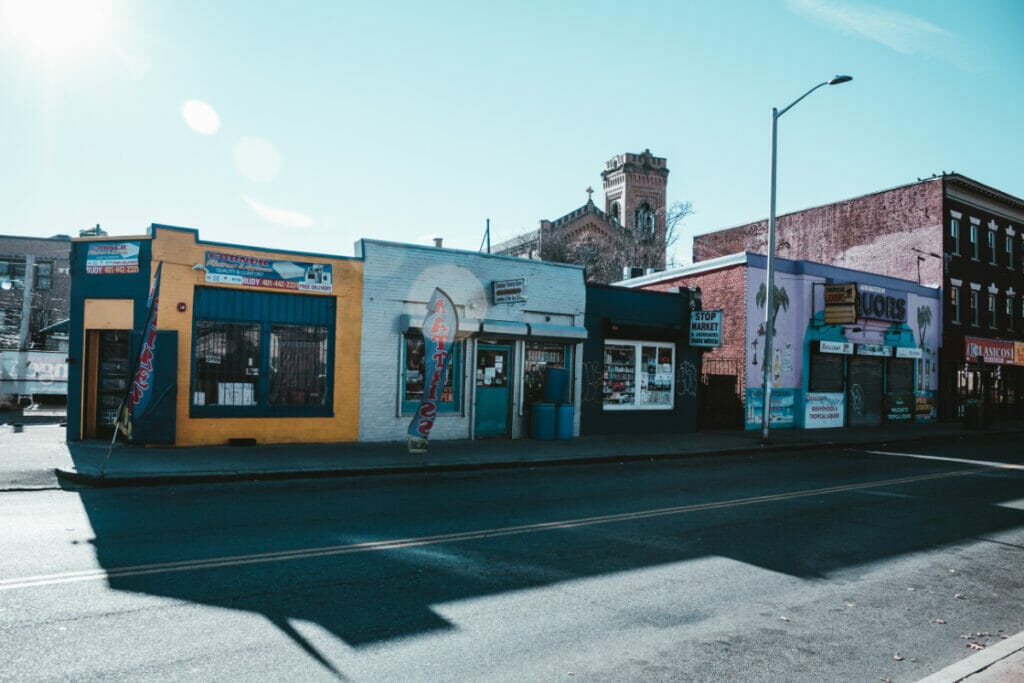 Whether you're a Rhode Island resident looking to learn more about your home, or a fan of the Ocean State and all of its wonderful national parks, or simply an enthusiastic collector of interesting information, here are 21 fun facts about Rhode Island for YOU!
But before we get into it, check out this awesome Rhode Island poster to suit all of your Rhode Island-loving needs!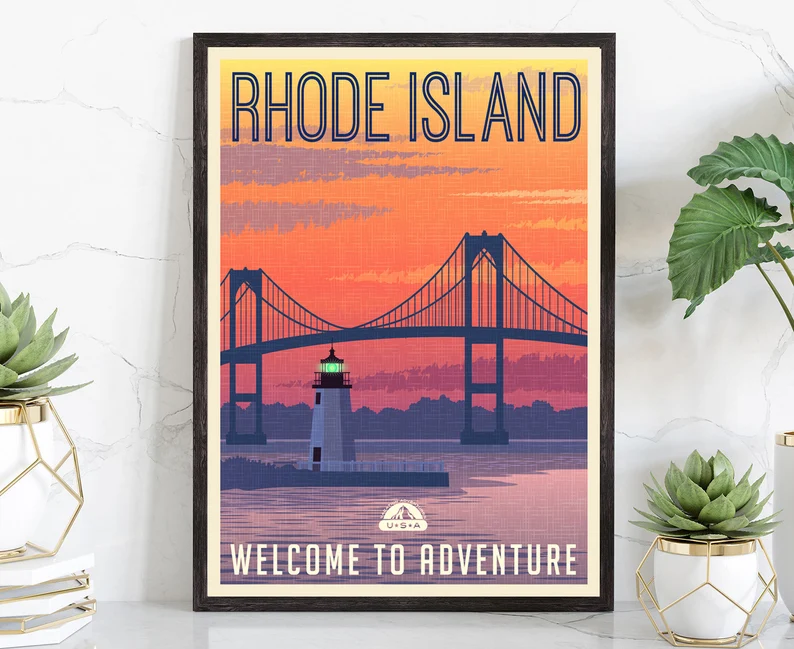 Hey! Want more great Rhode Island content? Check out our other posts!
Pin for later!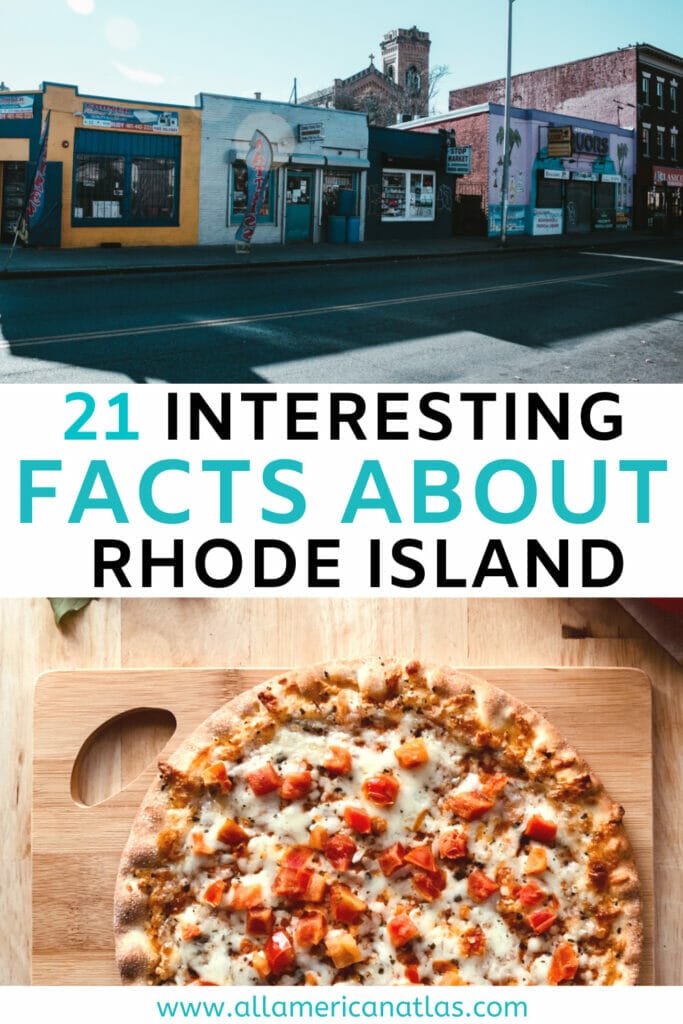 1. Rhode Island is the smallest state in the US.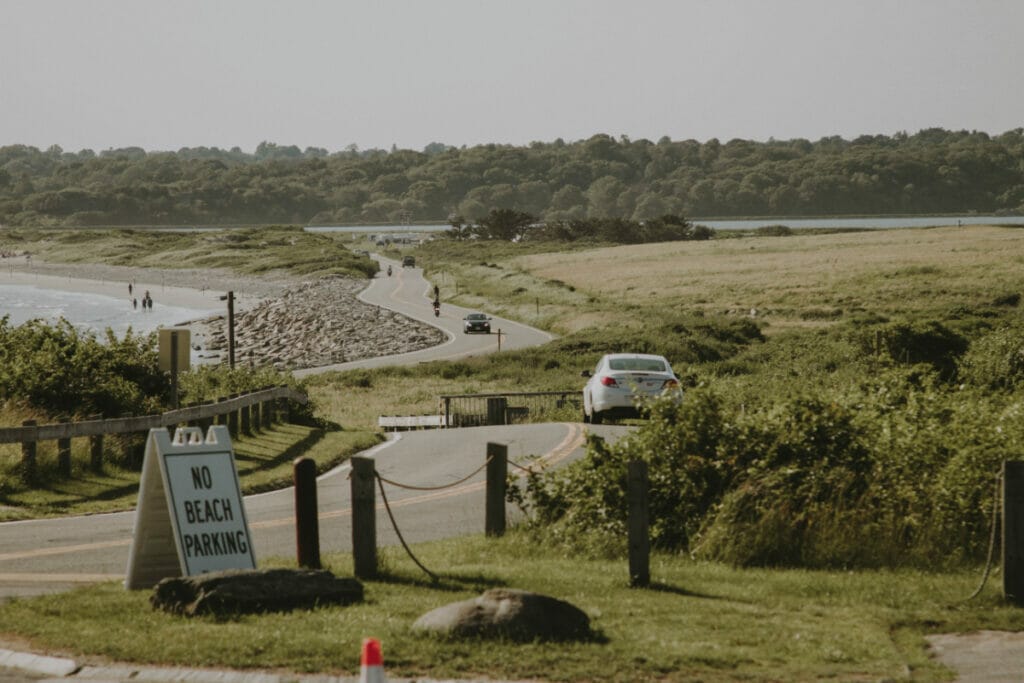 With a total area of 1,214 square miles, Rhode Island is the smallest of the United States of America.
That doesn't mean it's the least populated, though!
There are 8 whole states with smaller populations than Rhode Island's 1.06 million.
Rhode Island, in fact, is the second most densely populated state, after New Jersey.
2. Rhode Island's official nickname is "the Ocean State".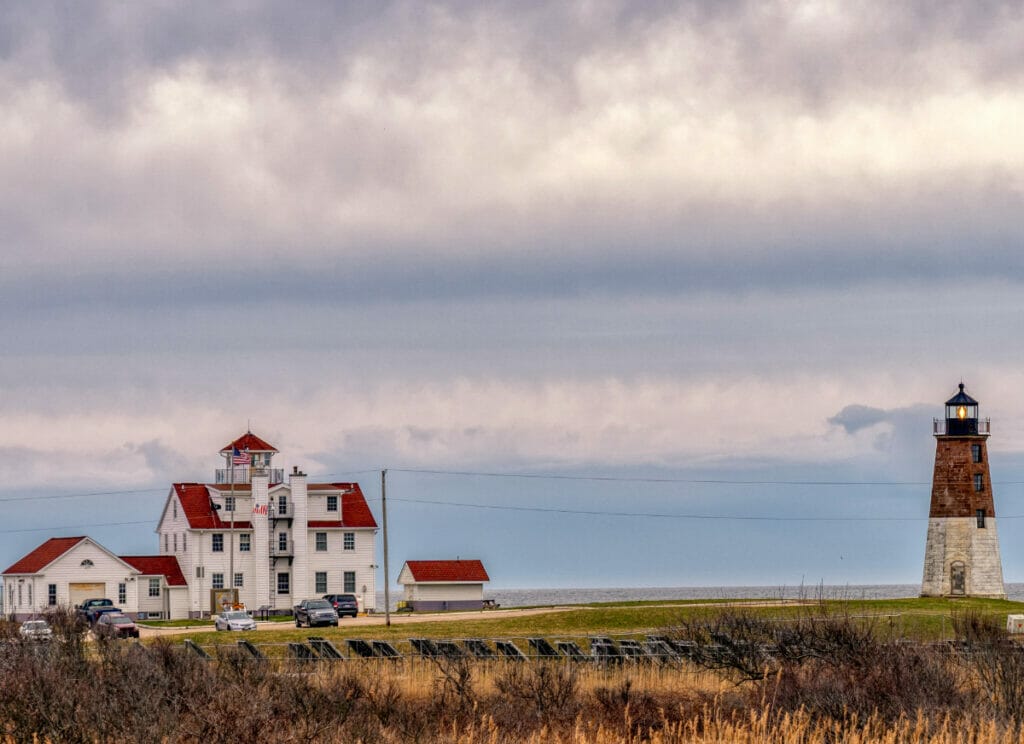 With 400 miles of stunning views along the east coast, and 169 square miles of water, Rhode Island more than earns its nickname as the Ocean State.
In 1971, state lawmakers decided to officially adopt the Ocean State as Rhode Island's nickname, and references to the title began popping up as early as 1972.
Standard issue license plates in Rhode Island feature a light blue wave on a white background, a blue anchor in the top left corner, and the title "Ocean State" proudly displayed at the bottom of the plate.
3. Rhode Island isn't actually an island!
Weird, right?
Why would they name a state based on a defining feature that it doesn't have?
Well, the origin of Rhode Island's misleading name is unclear.
But that doesn't mean there aren't islands to be found in the Ocean State!
Block Island features the bustling tourist destination of New Shoreham, and Jamestown is located on Conanicut Island.
While the mainland itself may not be an island, there are over 30 islands located within Narragansett Bay.
Okay, Rhode Island.
We guess that earns you your name.
4. Providence, Rhode Island has an apartment complex inside of an old shopping mall!
When it comes to interesting facts about Rhode Island, this is one of my favorites.
Arcade Providence, also known as the Westminster Arcade, was created in 1828, making it the oldest indoor mall in the country.
Over the years, it's been closed for renovations several times.
But the building has always been a sight to behold, with its Greek Revival style architecture.
In 2013, after being closed for five years, Arcade Providence reopened and debuted 48 small but charming "micro-lofts" on its second and third floors.
The lofts are fully occupied and no longer keep a waiting list, but the first floor's restaurants, shops, and salons are open to the public!
5. The official state drink, coffee milk, was invented in Rhode Island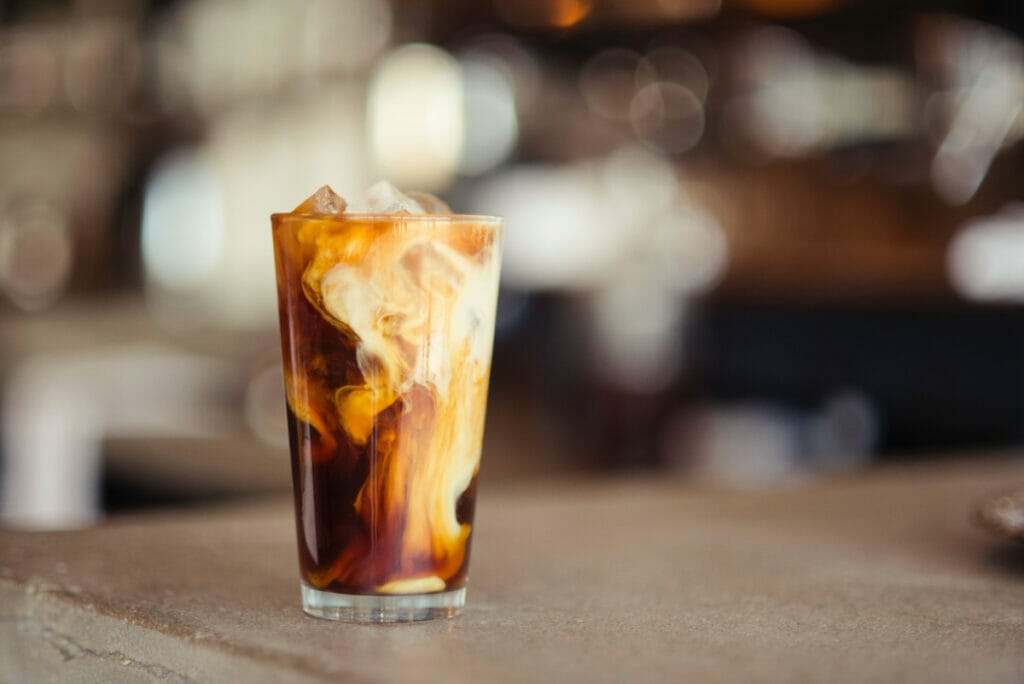 Coffee milk.
…Wait, isn't that just a latte?
Nope!
While a latte is created by adding steamed milk to espresso, Rhode Island's signature beverage is made by adding coffee syrup to milk.
Try one of the most loved coffee syrup brands and have a taste of Rhode Island!
6. Rhode Island is the only state that never ratified the 18th Amendment of Prohibition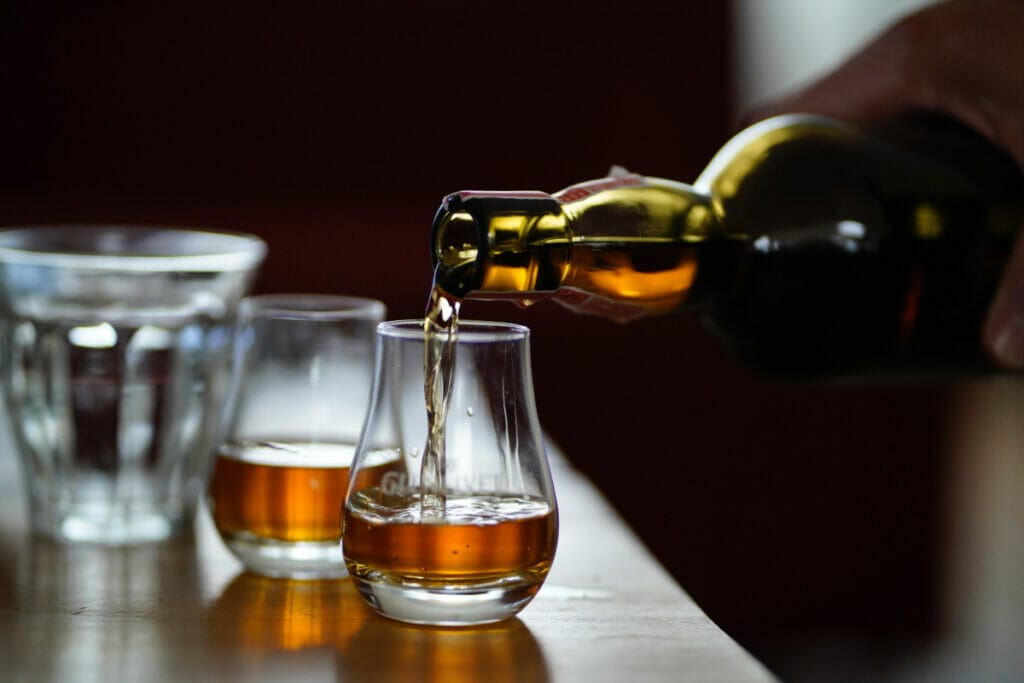 In 1919, most states ratified the 18th Amendment, which prohibited the "manufacture, sale, or transportation of intoxicating liquors".
Not Rhode Island!
Though the state had passed several prohibition laws in the late 1800s, by the time the 1910s rolled around, they seemed content to let people party however they wanted to.
7. Family Guy is set in a fictional Rhode Island town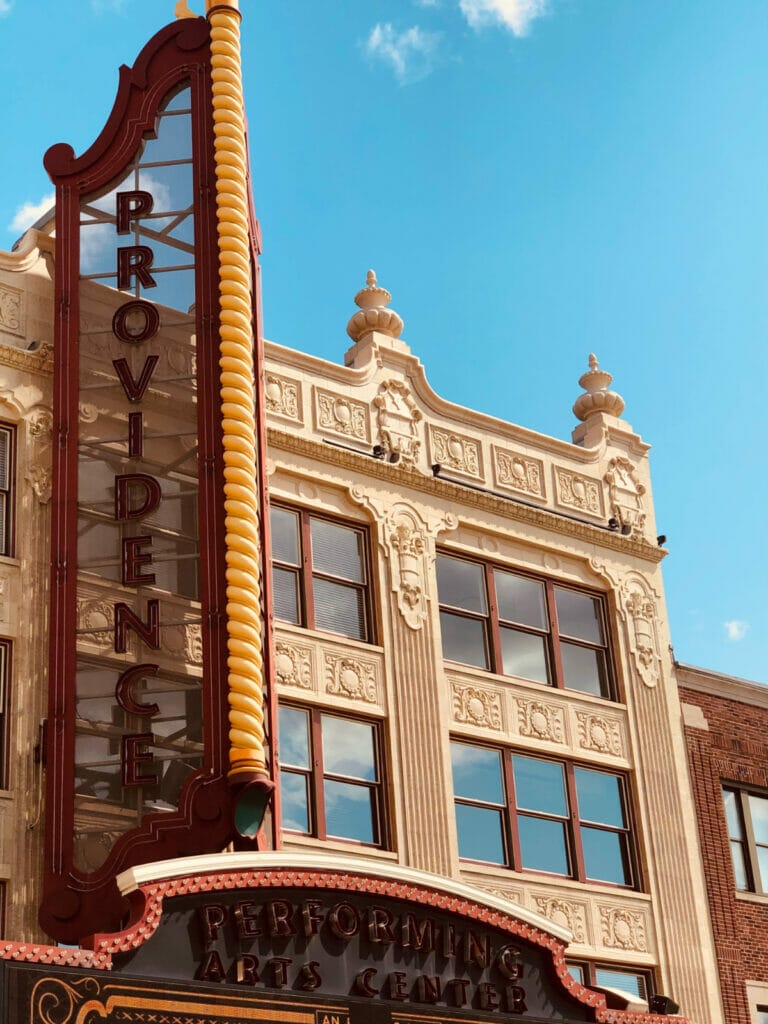 The adult animated sitcom Family Guy takes place in Quahog, a fictional city in Rhode Island.
According to Family Guy's creator, Seth MacFarlane, Quahog is inspired by the real-life Rhode Island town of Cranston.
MacFarlane went to the Rhode Island School of Design, in Providence, and worked a lot of references from the state into the show.
8. Rhode Island is home to the Glocester Ghoul
Bewaaare! These next couple of Rhode Island facts can be a little spooky.
The Glocester Ghoul is an urban legend dating back to 1839.
The story goes that pirate Albert Hicks was searching for buried gold on a farm in Glocester, RI, when a strange noise startled him and his pillaging buddies.
Coming out from the nearby forest was a horrifying, fire-breathing creature.
Hicks described the Glocester Ghoul as having horns, bat wings, and large scales "which made a rattling noise as the beast moved along".
Creepy!
Personally, I think I'd give up my life of piracy after an encounter like that.
9. The Mercy Brown vampire incident happened in Exeter, RI.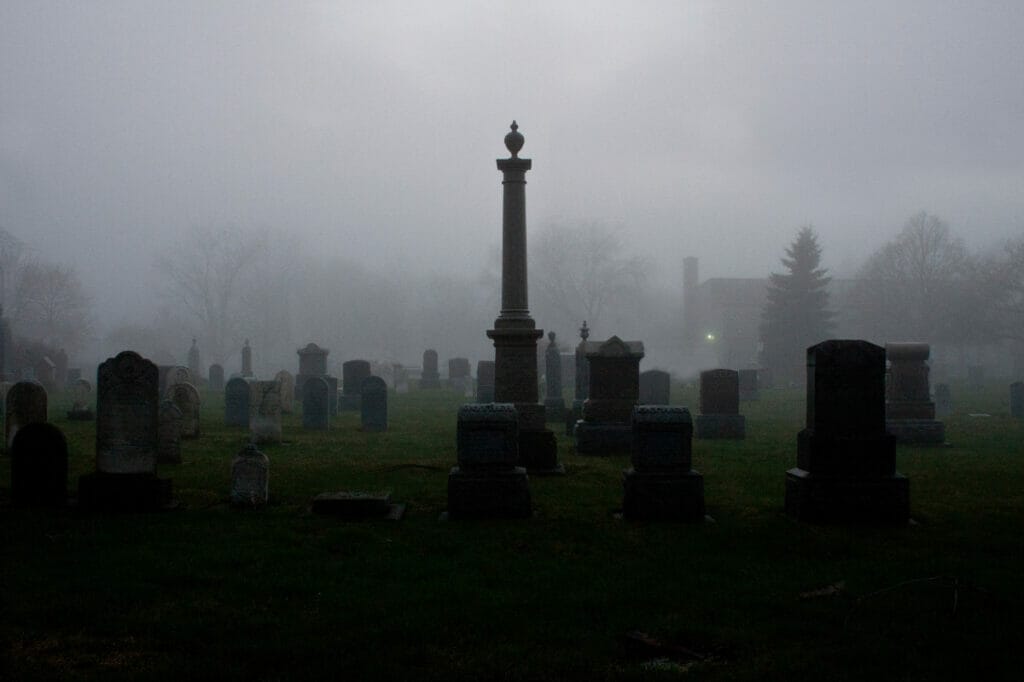 Next up in our double-feature of haunting facts about Rhode Island is the true story of Mercy Brown.
Mercy died of tuberculosis in 1892 at the age of 19 after her mother and sister suffered the same fate.
After her death, her brother Edwin fell ill, prompting superstitious townsfolk to accuse the deceased family members of draining the life of the living.
They exhumed the Browns' graves, and were shocked to find that Mercy's corpse appeared far better preserved than expected since her burial two months prior.
When they discovered that her remains still held blood, they performed a ritual that was common during the New England vampire panic: burning Mercy's heart and liver, and creating a tonic from the ashes for Edwin to drink.
Poor Edwin still succumbed to his illness two months later, and Mercy's grave had been desecrated for nothing.
Some historians say that Mercy's story may have inspired Dracula author Bram Stoker in his writings, and that the character Lucy Westenra may have been based off of her.
10. We get the word "sideburns" from a 19th century Rhode Island governor
Ambrose Burnside was a Union general during the Civil War, and served as Rhode Island's governor three times – but his name carries an unexpected legacy.
Burnside was known for his unique facial hair, which consisted of thick strips of hair on the side of his face, meeting in a mustache, and avoiding the chin entirely.
The original word, "burnsides", was derived directly from the general's name.
Over time, the language shifted, and now we have sideburns!
11. Rhode Island shares a state flower with New Jersey, Wisconsin, and Illinois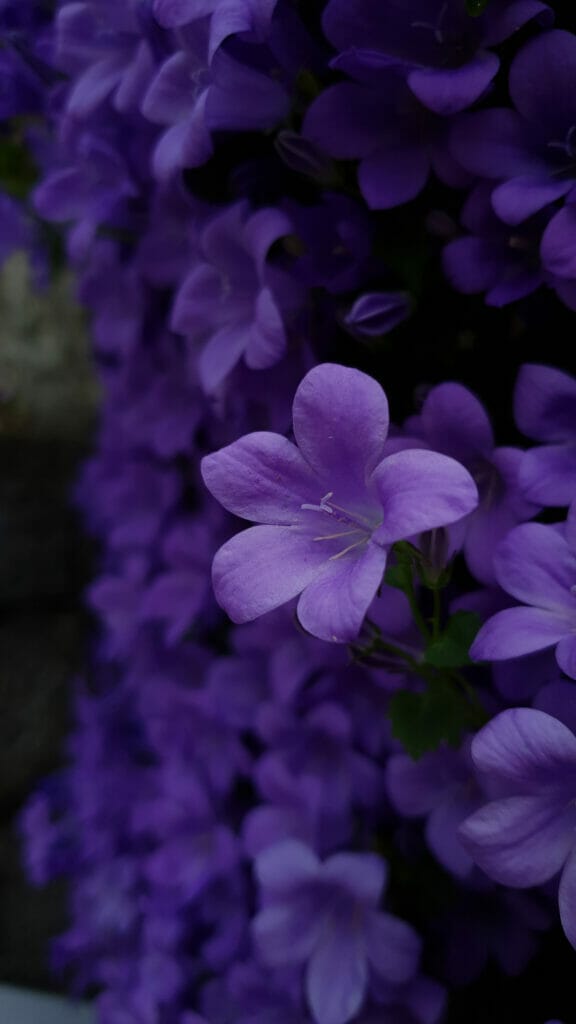 The Viola sororia (the common violet) was chosen to represent the state of Rhode Island by school children on Arbor Day in 1897.
Illinois, New Jersey, and Wisconsin also recognized the beauty and symbolism of this purple flower, and adopted the violet as their own state emblems.
The violet, which represents love, wisdom, and innocence, was officially legislated as a Rhode Island state symbol on March 11th, 1968.
12. The first Baptist church in America was founded in Providence, Rhode Island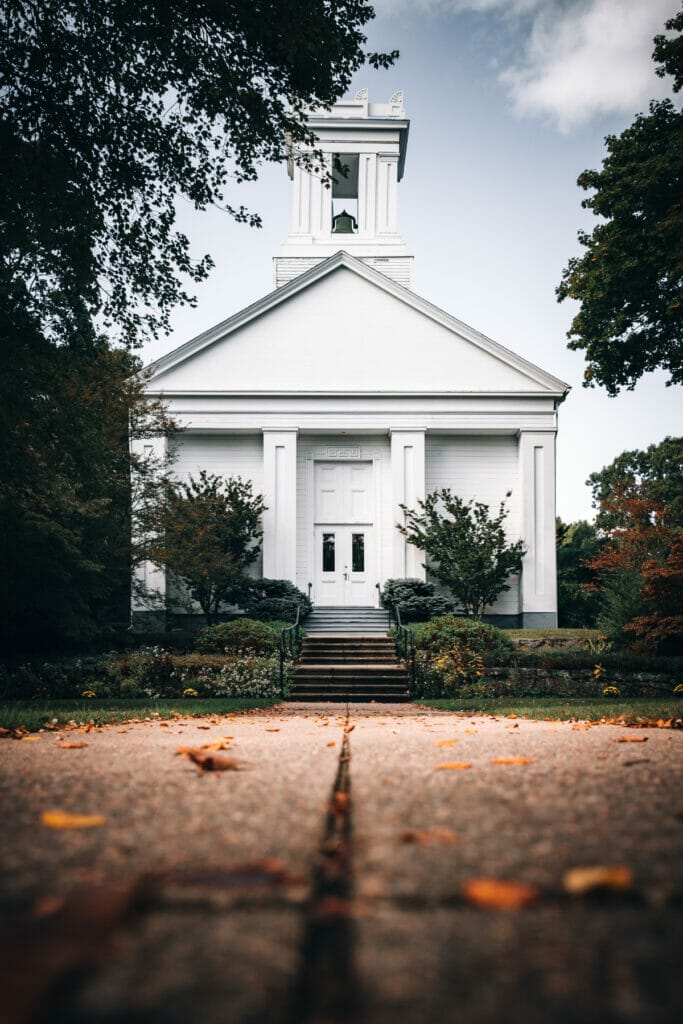 In 1636, Puritan minister Roger Williams founded the city of Providence, Rhode Island after being banished from the Massachusetts Bay Colony due to disagreements on the separation of church and state.
Two years later, he started the first Baptist congregation in America in 1638, which would later be known as the First Baptist Church of Providence, Rhode Island.
The congregation met outdoors or in its members' homes for the rest of its founder's life, and did not attain a building until the late 18th century.
The church building is considered a National Historic Landmark as of 1960, and is open to the public for tours.
13. The first U.S. Open Golf Tournament was held in Newport, Rhode Island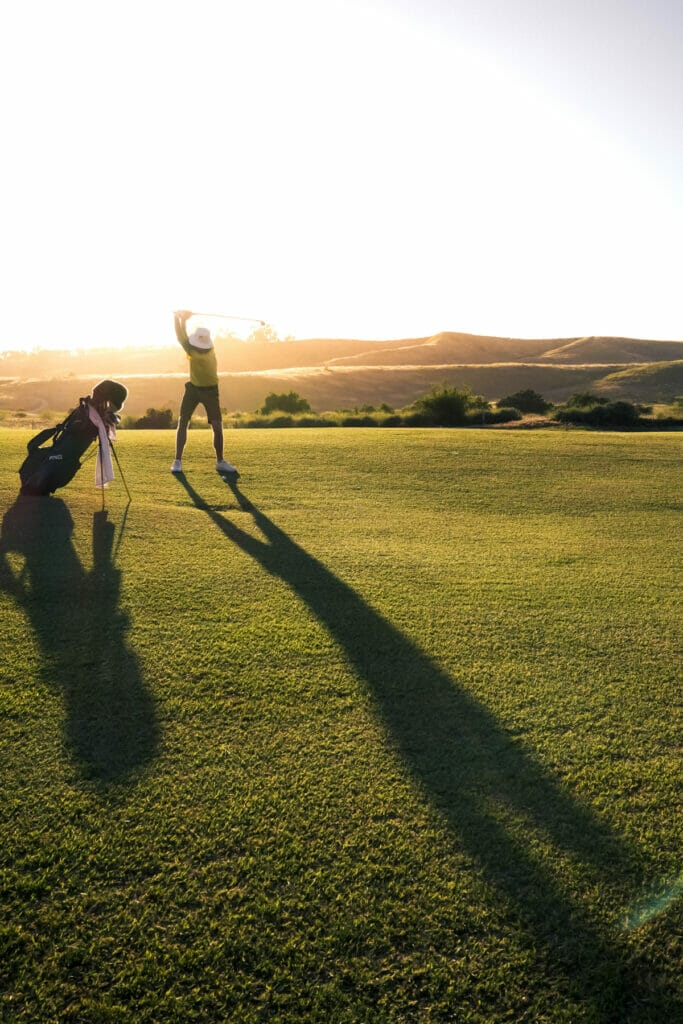 On October 4th, 1895, the Newport Country Club hosted the first U.S. Open.
Horace Rawlins, a 21-year-old man from England, won $150 after beating the other 10 players in the 36-hole game.
Today, the Newport Country Club is a private golf club and requires sponsorship by members to visit as a guest.
14. The first jail sentence for speeding was given in Newport, Rhode Island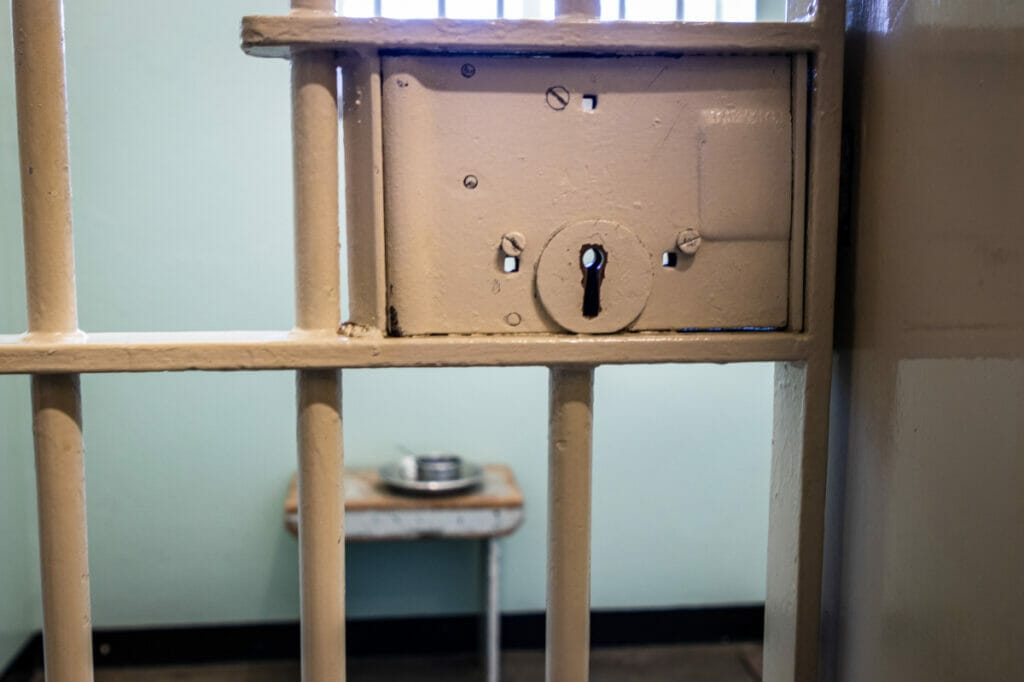 In 1904, Judge Darius Baker sentenced an automobile owner to five days in jail for speeding in Newport.
And good thing, too, since the wreckless driver had been going a whopping 15 miles per hour!
Hopefully five days was enough time to think about the importance of road safety.
15. Rhode Island was the first colony to renounce allegiance to King George III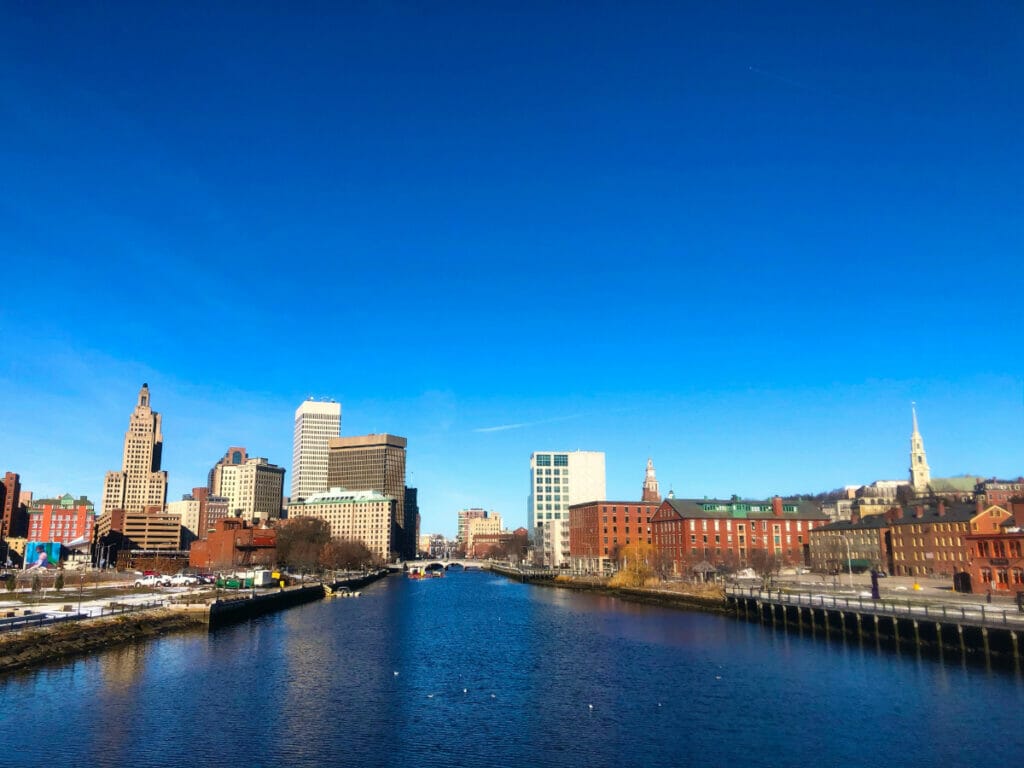 On May 4th, 1776, the Rhode Island General Assembly passed the "Act of Renunciation".
This bold act made Rhode Island the first of the original 13 colonies to declare sovereignty and independence from England.
Rhode Island Independence Day is recognized as a state holiday and is celebrated on the 4th of May each year.
16. John F. Kennedy married Jackie Bouvier at St. Mary's Church in Newport, RI.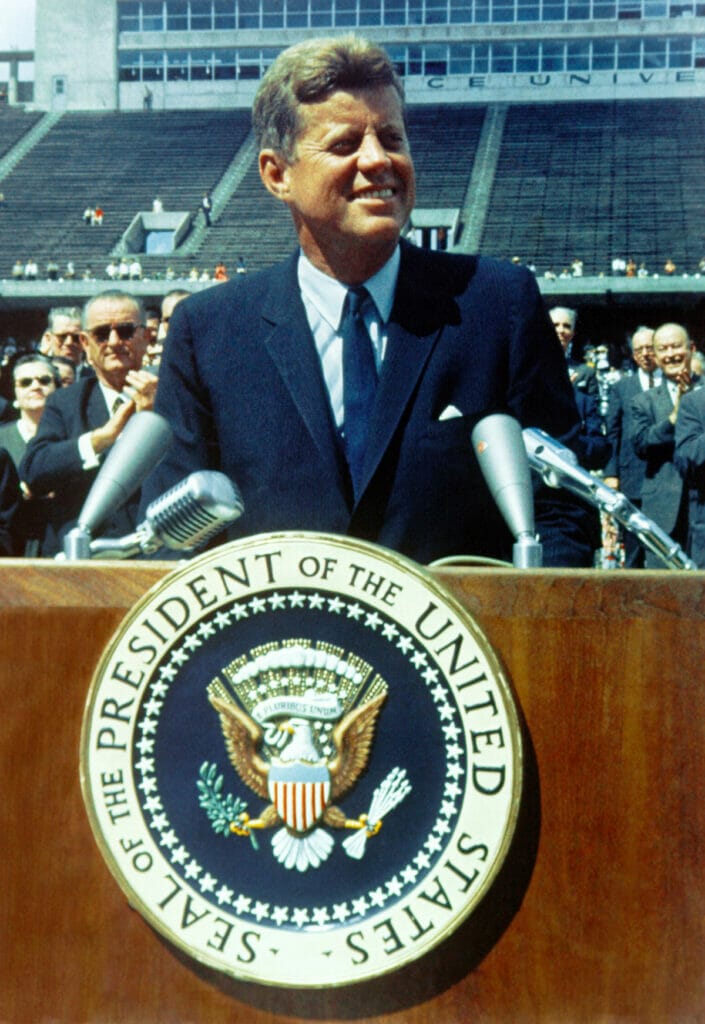 U.S. president John F. Kennedy (then a member of the House of Representatives) met Jacqueline Bouvier at a dinner party in 1952.
The couple announced their engagement in June of 1953, and married on September 12th that same year.
St. Mary's Church was more than fitting for a wedding, with its stunning Gothic Revival architectural style.
The church hosted the grand ceremony of over 800 guests, and has been on the National Register of Historic Places since 2008.
17. Brown University in Providence, RI is one of the oldest institutions of higher education in the U.S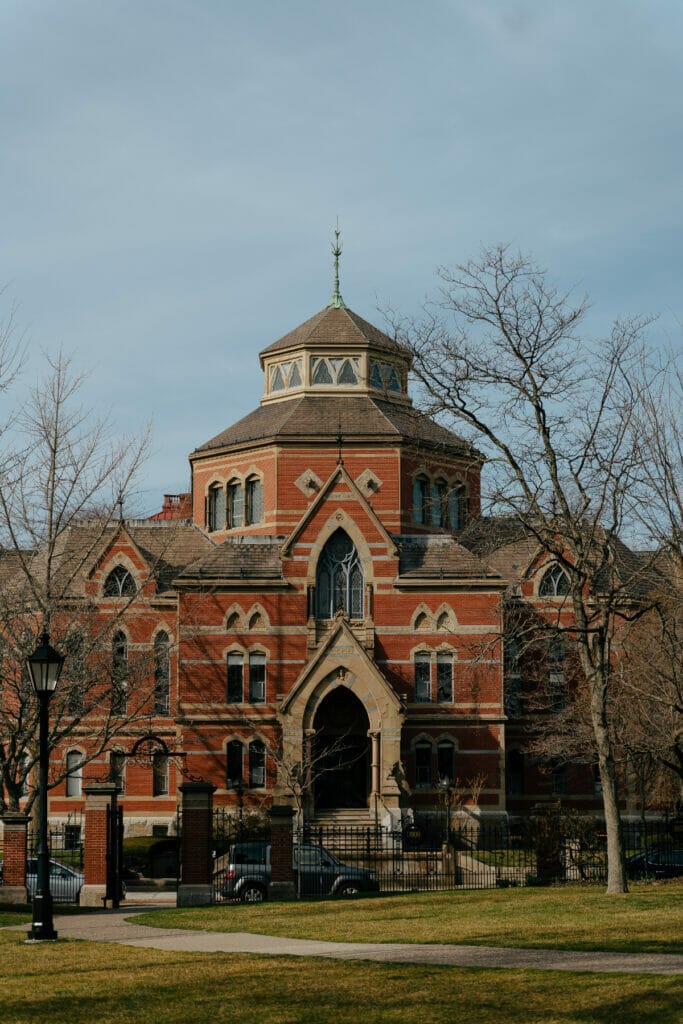 Founded in 1764, the private Ivy League school, Brown University, was one of the nine colonial colleges to open in the United States.
Its oldest building, University Hall, was built in 1770, and has been considered a National Historic Landmark since 1962.
Though it is one of the hardest schools to get into, with a current acceptance rate of only 5%, Brown was the first North American college to not select admissions based on a prospective student's religious affiliation.
18. Rhode Island is home to many people of Portuguese ancestry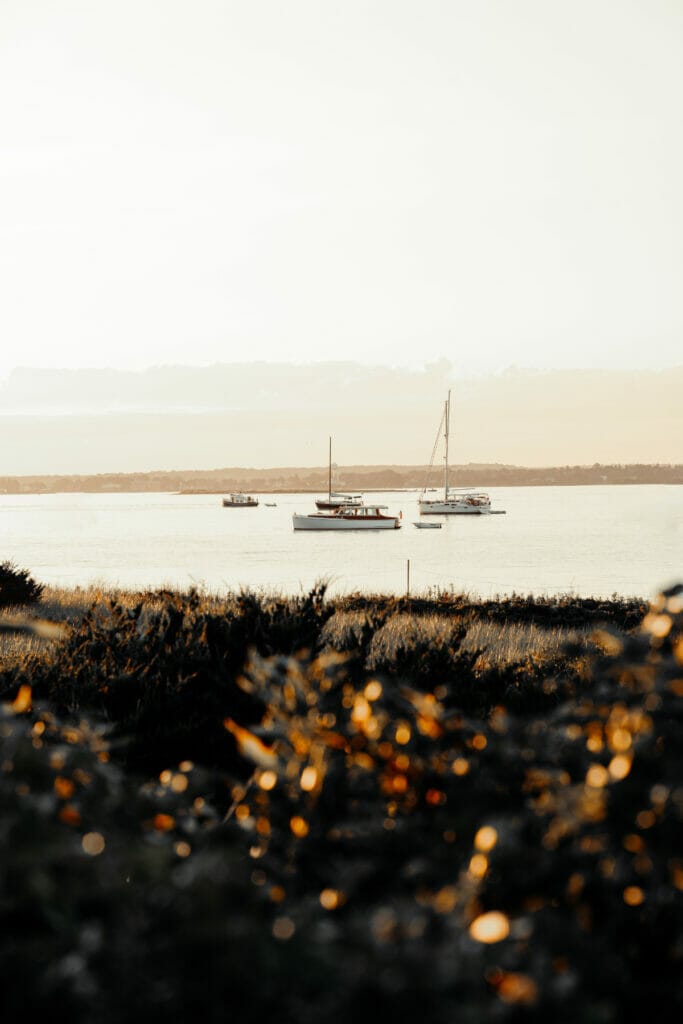 With over 84,000 residents of Portuguese ancestry, Rhode Island has the fourth largest population of Portuguese Americans.
That's nearly 8% of the state's total population, which actually makes Rhode Island the state with the highest percentage of people with Portuguese ancestry!
The Day of Portugal, a globally celebrated Portuguese holiday, has been prominently recognized in Rhode Island since 1958.
Every year in June, the city of Providence hosts the Day of Portugal Festival, where music, food, and other cultural festivities draw in great crowds of hundreds of people.
19. There are more pizzerias per person in Rhode Island than any other state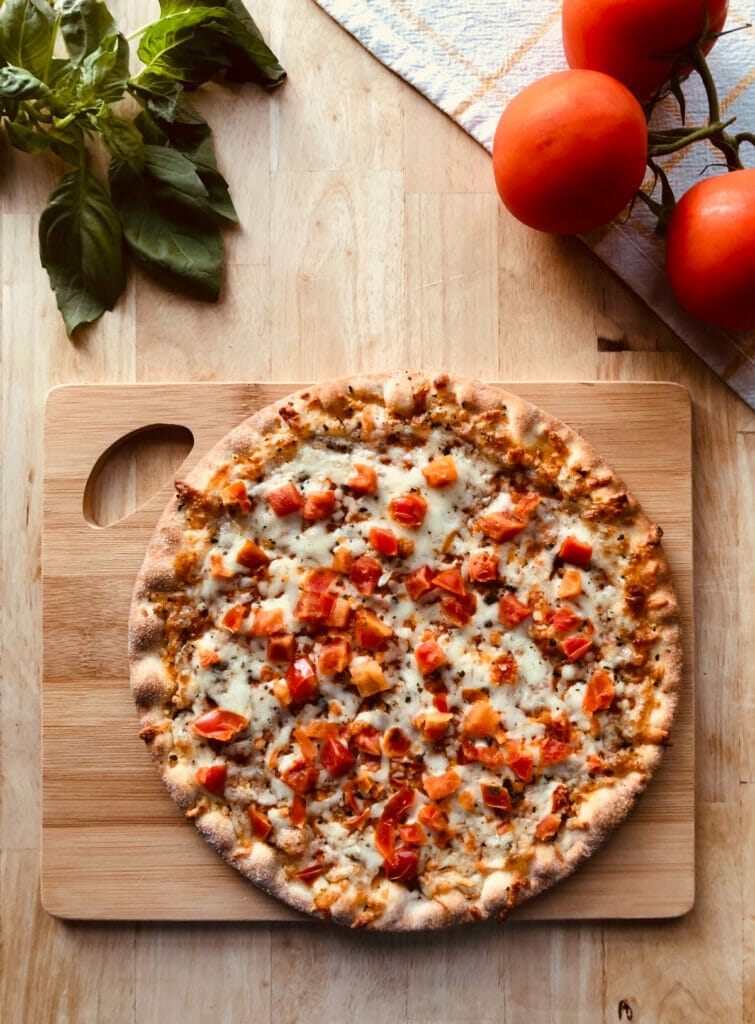 Rhode Islanders love their pizza!
With approximately 37 pizzerias per 100,000 Rhode Island residents, you'll find no shortage of pizza options in the Ocean State.
This isn't too surprising, given Rhode Island's status as the country's most Italian-American state!
Forgive my pizza-loving self if I have to consider this one of the most cool facts about Rhode Island.
20. Rhode Island is one of the most empathetic states in America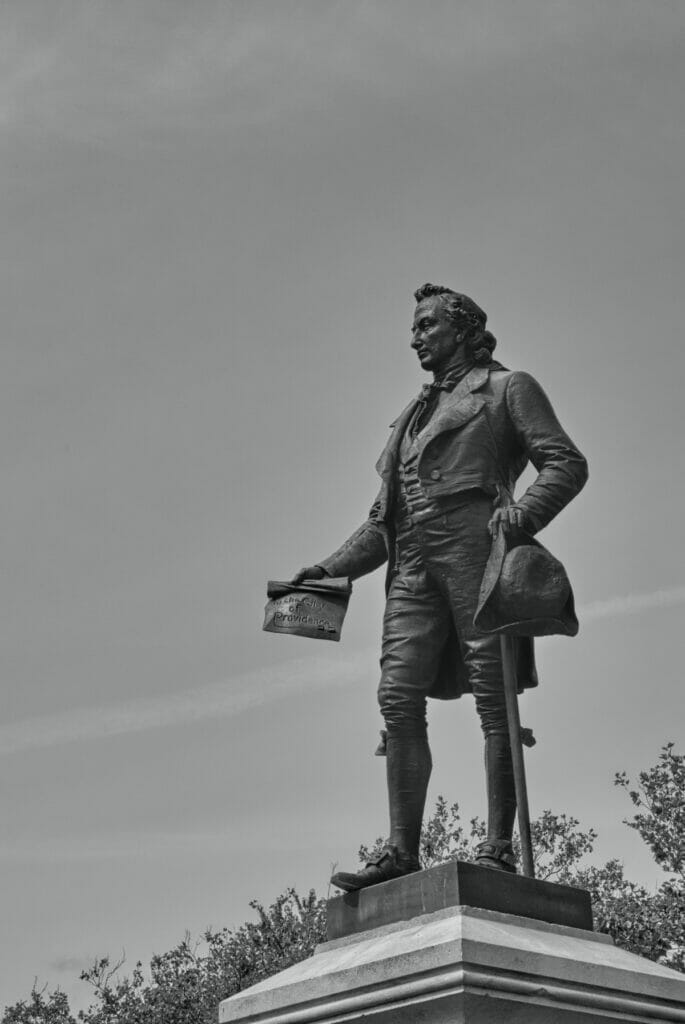 Looking for a friendly place?
According to a study from 2016, Rhode Island is home to some of the most empathetic people in the country.
And, more good news! States with a higher empathetic population tend to have "lower rates of violent crime, aggravated assault, and robbery".
This makes it an excellent candidate for a safe vacation!
21. Rhode Island is affectionately called "Little Rhody"
While its official nickname is the Ocean State, many people call Rhode Island "Little Rhody", in reference to its small size.
Variations on spelling include "Little Rhodie" and "Lil Rhody".
Many businesses and organizations in Rhode Island have worked the endearing term into their names, spreading pride and love for this beautiful state.
Hey! Want more fun facts about the 50 great states? Check these out!
Get the All-American Travel Secrets!
Don't miss out on America's hidden gems!