From the bustling city of Detroit, to the deep waters of the Great Lakes, Michigan is brimming with fascinating history and interesting culture.
Pizza, shipwrecks, hockey, and…Hell?
Yep, Michigan has all that, and more!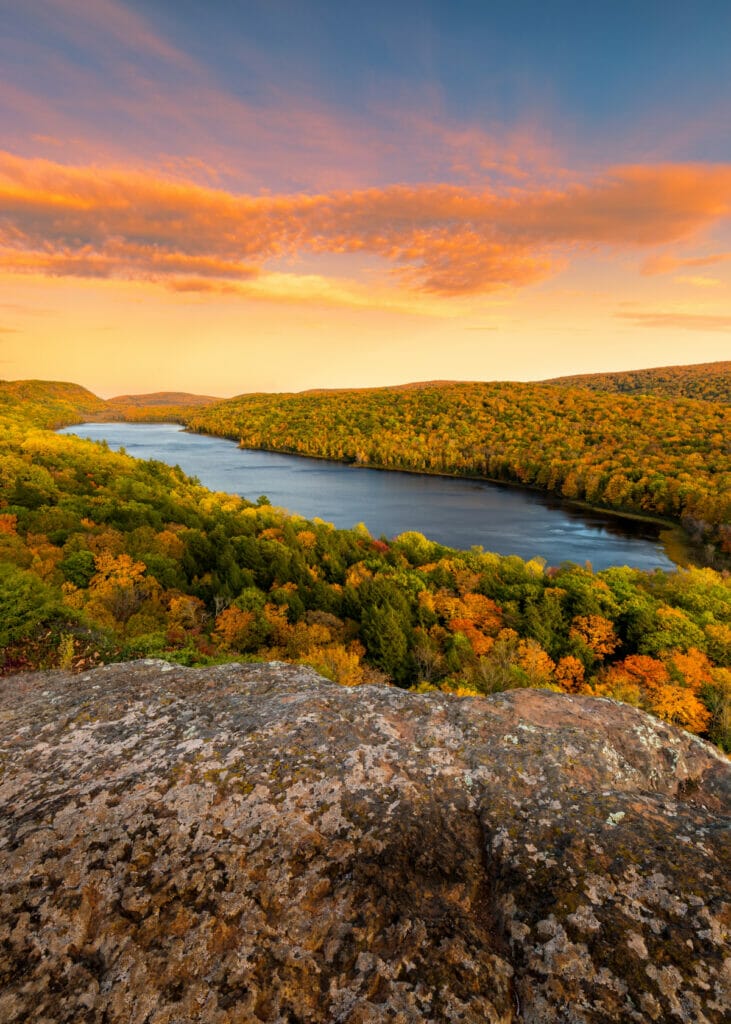 Here are 21 fun facts about Michigan.
Before we jump in, check out this adorable Michigan shirt!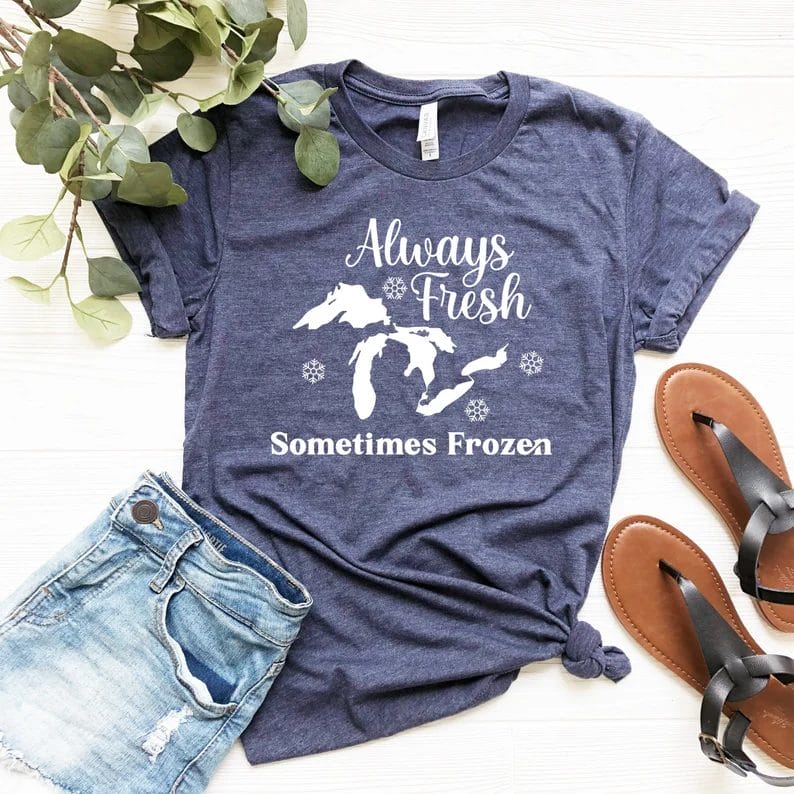 1. The Michigan state animal is the wolverine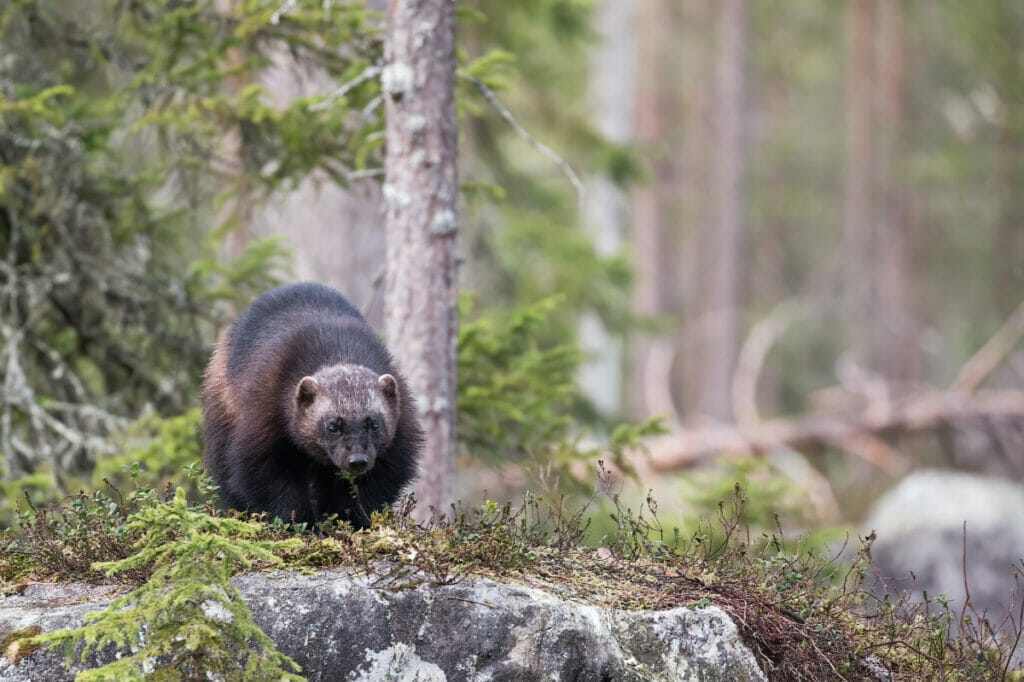 It's not just a comic book character!
Though wolverines are rarely ever spotted in Michigan, they have the honor of being the state animal.
The varsity sports teams at the University of Michigan are known as the Wolverines, and one of Michigan's several nicknames is "The Wolverine State".
2. Michigan means "Large Lake"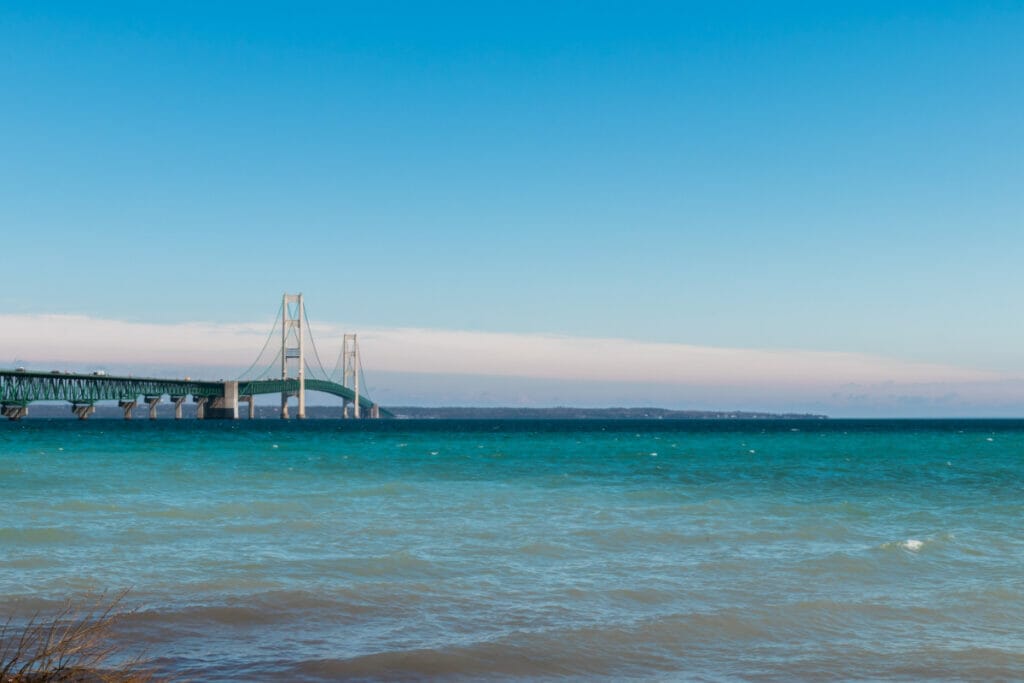 The state name of Michigan is derived from an Ojibwe word meaning "large lake".
So, that means that Lake Michigan literally translates as "Lake Large Lake"!
3. Michigan is the only state made up of two peninsulas
One of the most interesting facts about Michigan is that it's the only state that is laid out over two peninsulas: the Upper Peninsula and the Lower Peninsula.
The Straits of Mackinac separate the two peninsulas, with the Mackinac Bridge connecting them across five miles of clear blue waters.
The Lower Peninsula is the largest of the two, and holds most of the state's population, while the Upper Peninsula is known for its rural topography and outdoor recreational appeal.
The Lower Peninsula is shaped like a mitten, which is why Michigan is also affectionately known as "The Mitten State"!
4. Mastodon fossils have been found all over Michigan!
During the Ice Age, many mastodons made Michigan their home, and they've been an important part of the state's paleontology scene from as early as 1839, when the first mastodon remains were discovered in Michigan.
In 2002, Michigan made the American mastodon its official state fossil, and remains of these great beasts have been found in over 250 locations throughout the state.
5. People in Michigan love to hunt!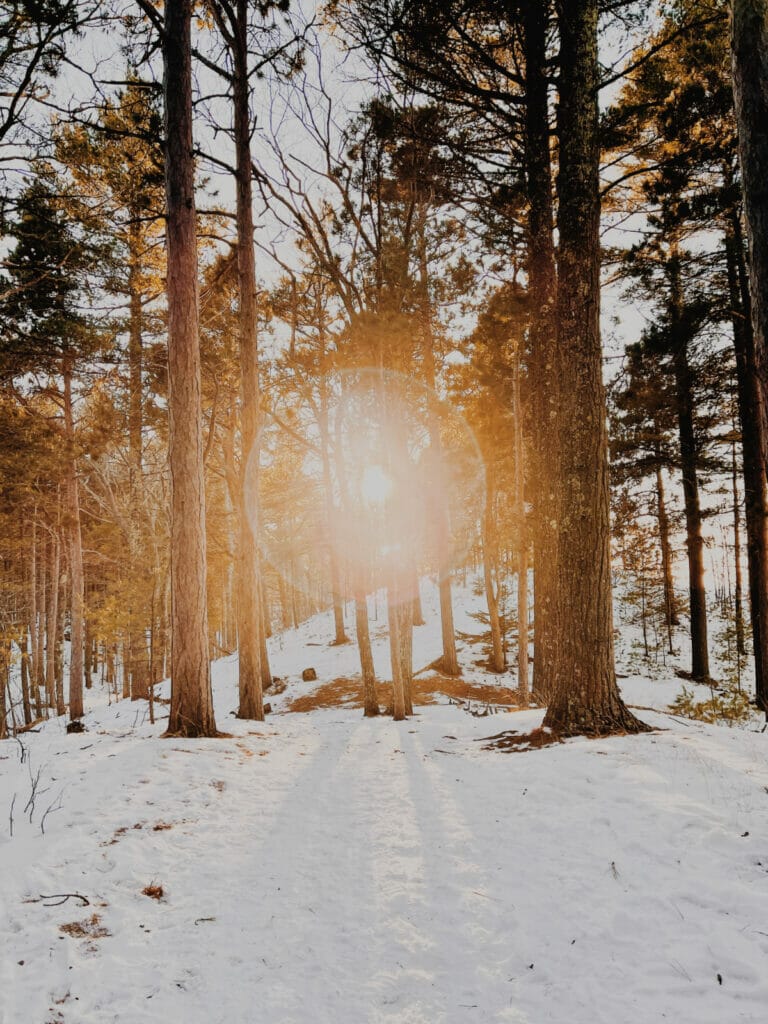 With over half a million paid hunting license holders in the state, Michigan's hunting scene brings in over 2 billion dollars to its economy every year.
The official state game animal is the white-tailed deer, and deer are by far the most hunted animal in Michigan.
In 2019, it was estimated that as many as 91% of hunters in Michigan hunted deer!
Besides deer, Michigan is also known for being a great place to hunt elk, bears, turkeys, and waterfowl, as well as being a popular location for fur harvesting.
6. Michigan is 2nd in the nation in terms of agricultural diversity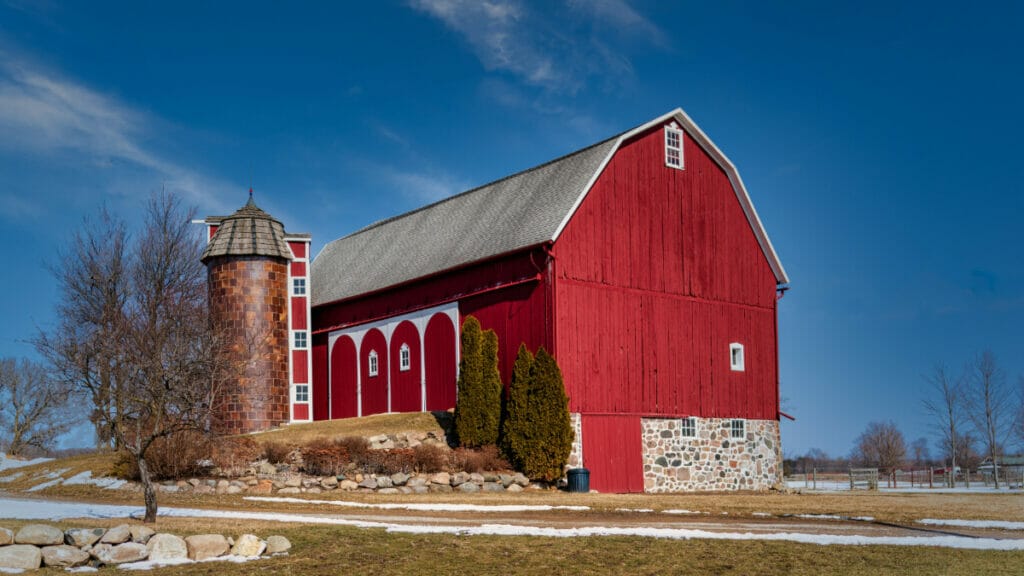 Second only to California, Michigan is brimming with some of the most diverse agricultural production in the country.
With nearly 10 million acres of farmland, Michigan's agriculture industry contributes over $100 billion to the state's economy each year.
Michigan is a leading provider of blueberries, apples, grapes, peaches and especially cherries in the US.
The state is also known for producing milk, corn, soybeans, wheat, potatoes, and more, as well as having a thriving livestock industry!
7. The first agricultural college in the US was founded in Michigan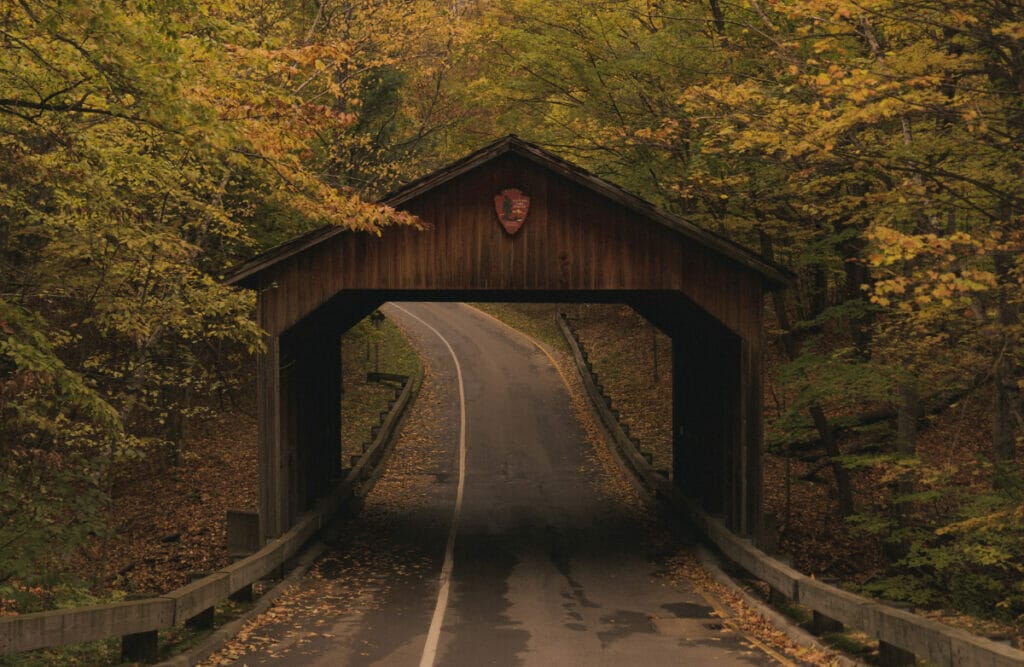 Michigan State University was formerly known as the Agricultural College of the State of Michigan, founded in 1855.
Fearing that agricultural studies wouldn't get enough attention at a general university, agriculturalist John Clough Holmes fought for the establishment of the state's (and the nation's) first agricultural college.
Over the years, the college has expanded to include other educational departments.
In 1925, it became the Michigan State College of Agriculture and Applied Science, and in 1964 it took on the name of Michigan State University, as we know it today.
8. One of the oldest sodas in the world was invented in Michigan
There's nothing like a refreshing sip of ginger ale on a hot day!
Michiganders know this well, as their state is home to one of the first sodas ever invented: Vernors ginger ale.
While there's a bit of a debate over whether Vernors or Schweppes should take the title of the world's first soda, it's without a doubt that Vernors was the first soda made in the United States.
Originally sold as "Vernor's" with an apostrophe, Vernors has been adored since 1866!
9. There have been thousands of shipwrecks in Michigan waters!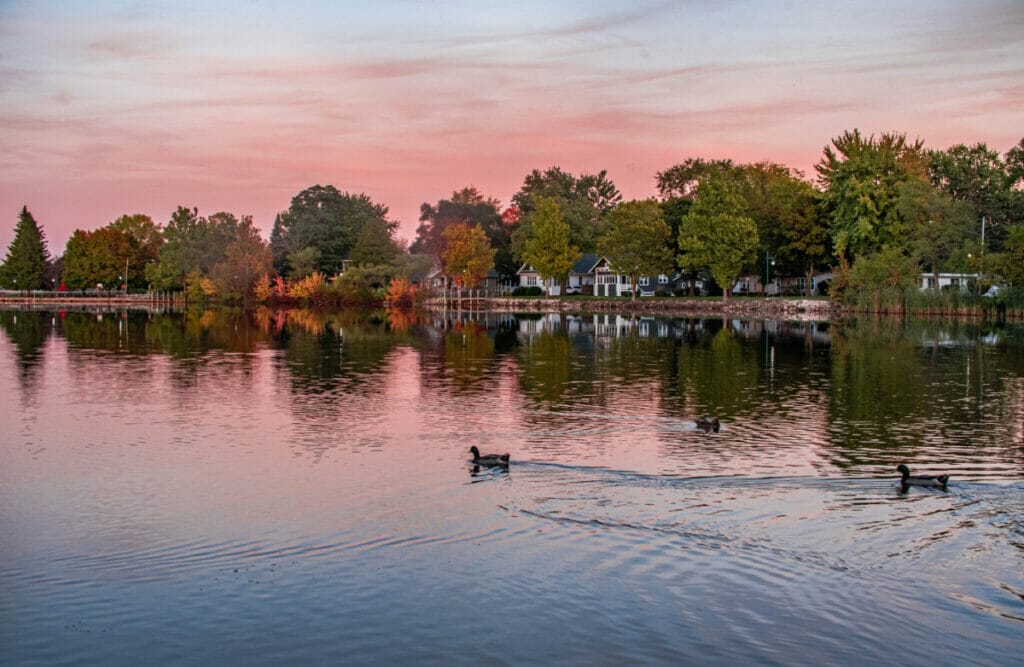 Here's one of the more eerie Michigan facts for you…
Ever since ships started sailing the Great Lakes in the late 1600s, the perils of sea travel have taken some of them underwater.
Over 6,000 ships have met their fate in the Great Lakes, with approximately 1,500 of these ships still in remains on the bottom of Michigan's lakes today!
10. You can go to Hell… in Michigan!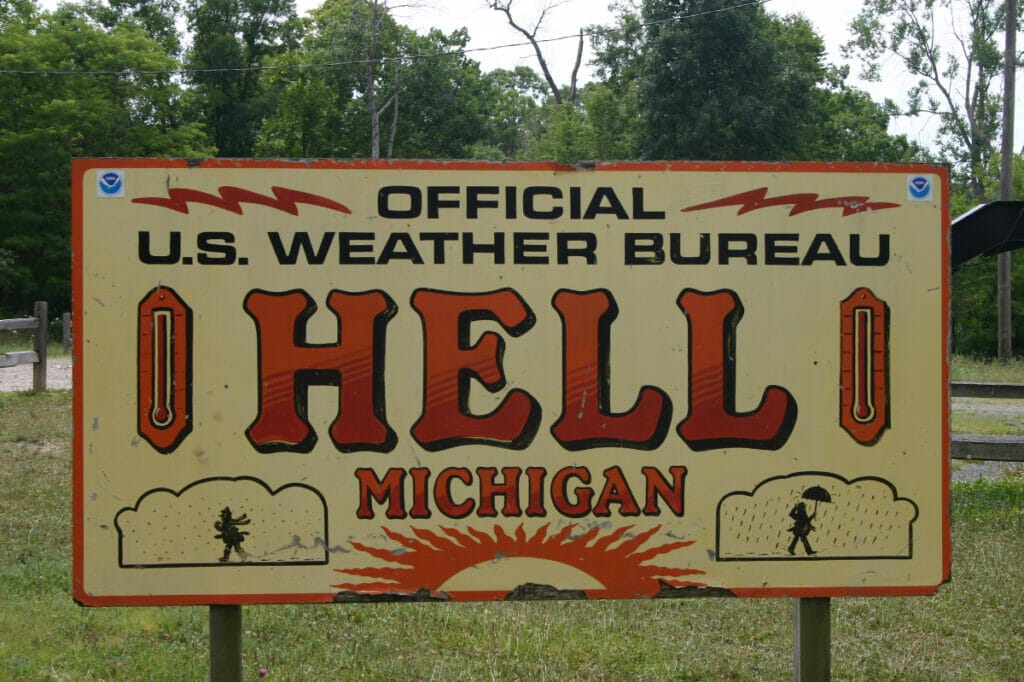 Hell, Michigan is an unincorporated community that has attracted a lot of attention over the years for its unusual place name.
Though it's not clear how the community earned its name when it was established in the 1830s, it's definitely capitalized on it!
Hell's local businesses entice visitors to "go to Hell", where they can grab a drink at Hell Saloon, or even have the honor of becoming Mayor of Hell for a day.
Technically located in the village of Pinckney, Hell's local gift shop has a ton of hellish souvenirs for travelers to mark their trip to this spooky town.
Speaking of spooks…
11. One of the biggest haunted houses in the world is in Michigan!
Erebus Haunted Attraction used to be the biggest walk-through haunted house in the world, but even though it doesn't hold that title anymore, it's still pretty noteworthy!
Located in Pontiac, MI, this four-story haunted attraction brings out a new theme each year to keep the spooks fresh and fearsome.
Though it's received mixed reviews from guests, there's no doubt that Erebus's impressive size has earned its critical acclaim!
12. …And they've got the biggest Christmas store in the world!
Bronner's CHRISTmas Wonderland lights up year-round to bring Christmas magic to the people of Frankenmuth, Michigan (and the many out-of-towners who come to visit).
Since its opening in 1945, Bronner's has risen to international fame, attracting over two million visitors every year!
With over 300 decorated trees on display, 250 styles of Nativity scenes, thousands of ornaments and more, Bronner's CHRISTmas Wonderland is Michigan's go-to source for holiday magic!
13. There's more freshwater shoreline in Michigan than in any other state.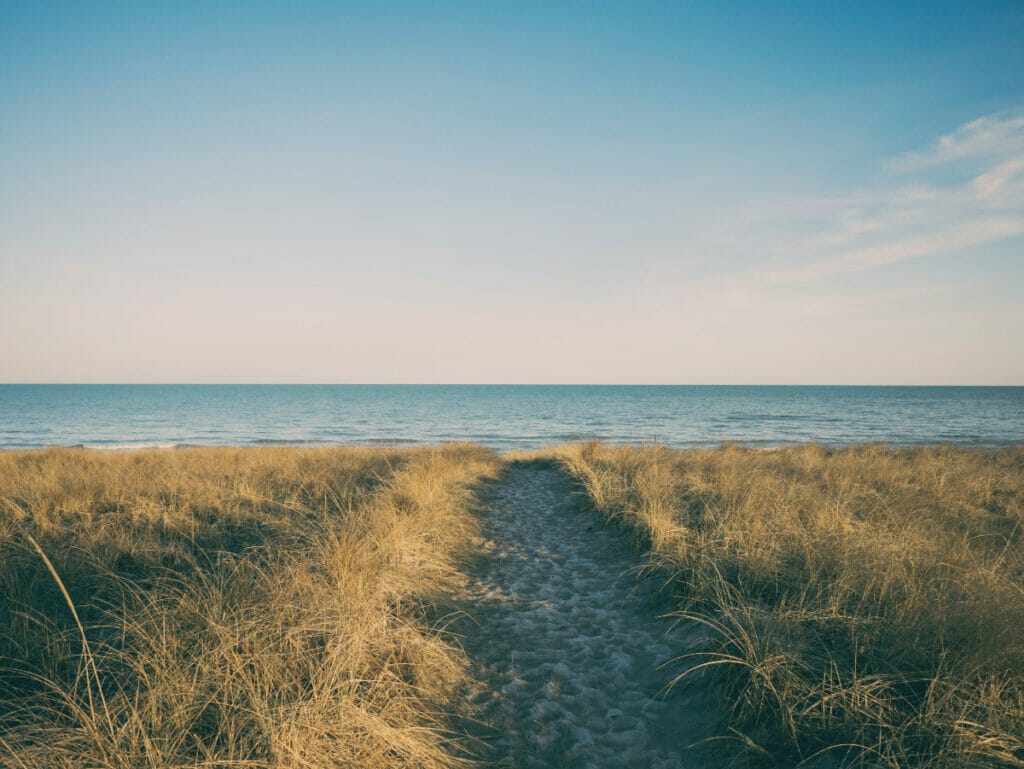 It's been said that, in Michigan, you're never more than six miles away from a body of water!
While Alaska holds the title for having the most water of any state, Michigan has over 40,000 square miles of water, earning it second place.
If that weren't impressive enough, Michigan's 3,288 miles of Great Lakes coast make it the state with the most freshwater shoreline in the country.
The Great Lakes State, indeed!
14. There's a hockey move named after the state
"The Michigan Goal", or simply "The Michigan", was first pulled off in 1996 by Mike Legg of the University of Michigan.
In a game against the University of Minnesota, Legg made hockey history by scoring a goal from behind the net.
The move was accomplished by the player scooping the puck with his stick, then shooting it into the goal, similar to a game of lacrosse.
Though Legg never got into the NHL, his impressive feat earned him the honor of having his goal-winning stick donated to the Hockey Hall of Fame, and hockey players of all ages have been attempting the move ever since.
15. Michigan has a 100-year long rivalry with Ohio… over college football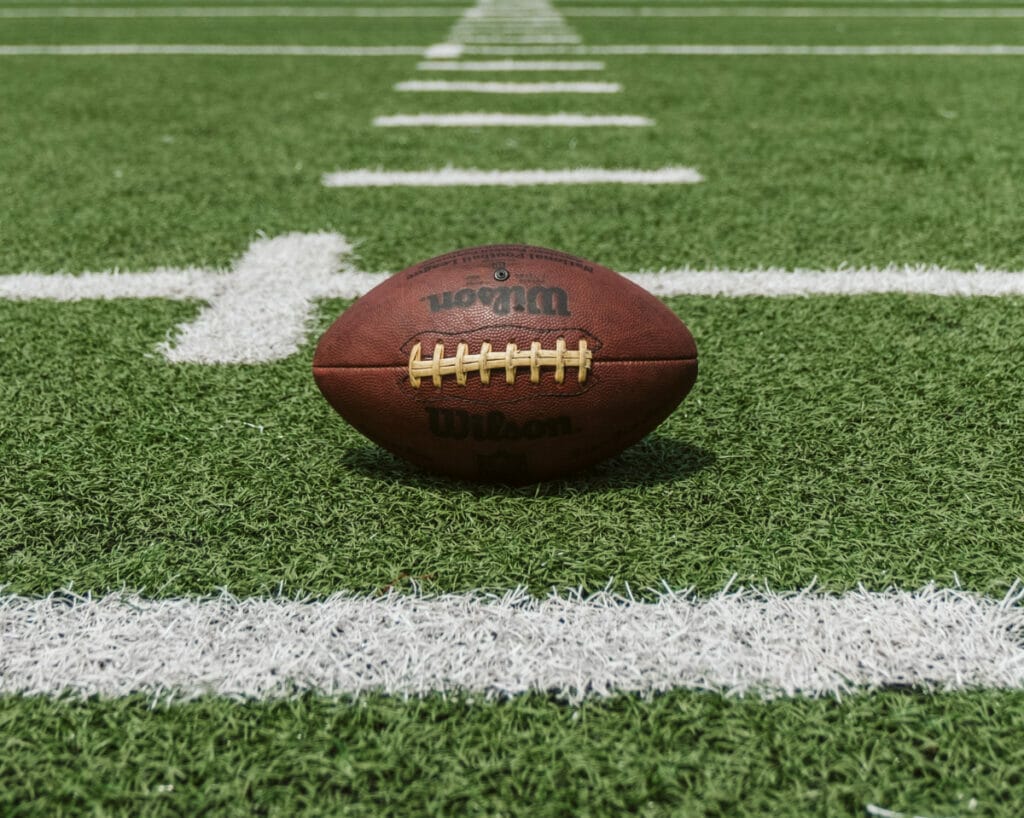 Almost every year since 1918, the Michigan Wolverines have faced off against the Ohio State Buckeyes in a college football game.
The Game, as it's come to be called by some fans, was ranked as the greatest sports rivalry by ESPN in 2000.
Currently, Michigan leads the rivalry, having won 59 of the 117 games played against Ohio.
There have been six ties in The Game's history, and both teams have held winning streaks for several years in a row throughout the rivalry.
16. Michigan has a rich history in automobile manufacturing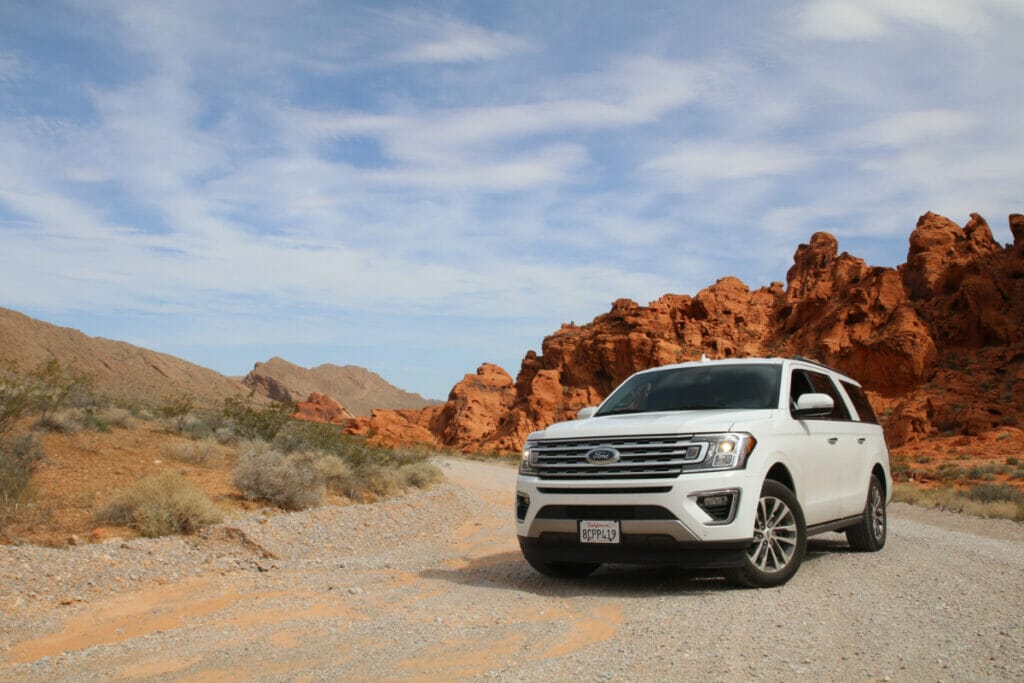 Perhaps one of the best known facts about Michigan is its history with automobiles.
The headquarters for General Motors, Ford, and Chrysler (aka the "Big Three") are all in Michigan.
Henry Ford's Quadricycle, invented in 1896, laid the groundwork for future automobiles, and in 1913, the Ford Model T became the first car to be produced in mass quantities on a moving assembly line.
With all the automobile advancements that have been made in the Detroit Metro area, it's no wonder why Detroit is known as the Motor City!
17. The great illusionist Harry Houdini died in Detroit… on Halloween!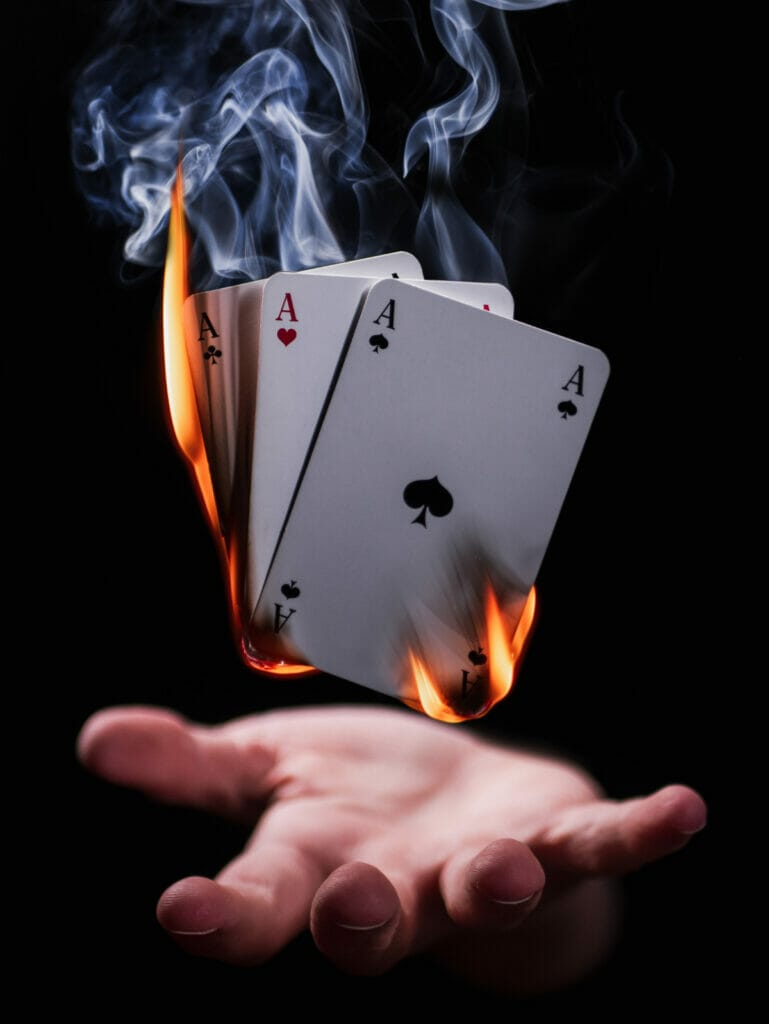 Illusionist and escape artist Harry Houdini passed away at Grace Hospital in Detroit on October 31st, 1926.
He'd been hanging on to life after being rushed to the hospital a few days prior and having his appendix removed.
Houdini had been in a lot of pain in the week leading up to his death, and had been advised to go to a hospital sooner, but he'd insisted on performing at the Garrick Theater in Detroit on October 24th.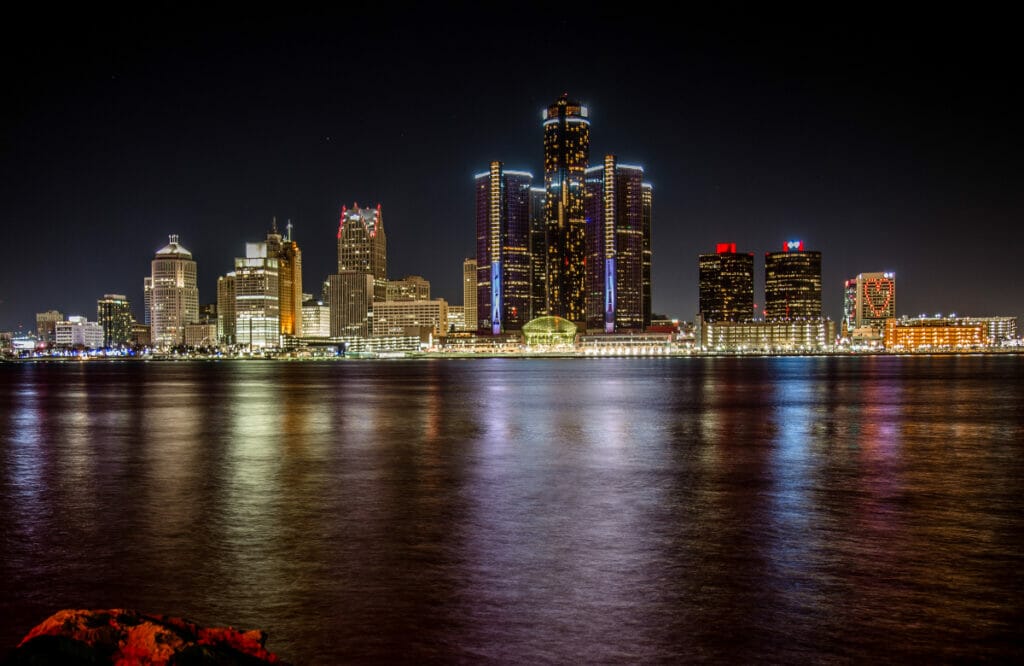 It turned out to be his last performance.
18. The nation's only floating post office is in Michigan
J.W. Westcott II is a 45-foot boat that was built in 1949 as the nation's first and only floating post office.
It is also the only boat with its own zip code: 48222.
On any operating day, the boat might deliver to other vessels on the Great Lakes, aid in crew exchanges, or even deliver groceries and take-out from local stores and eateries!
19. Detroit has its own style of pizza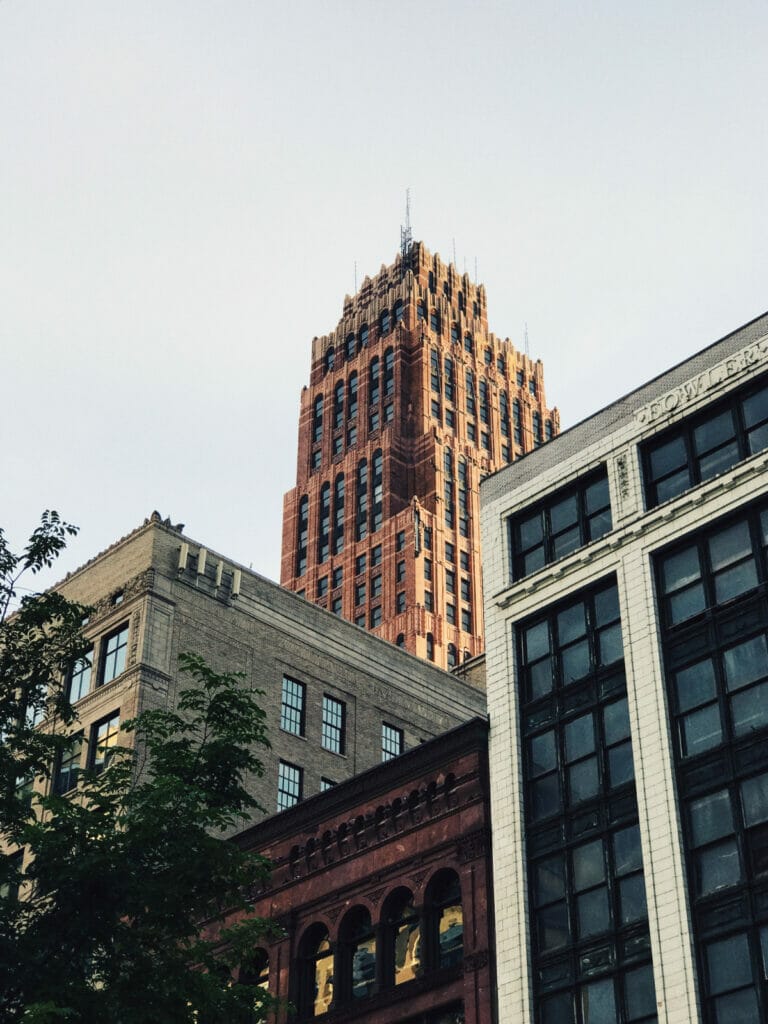 Pizza enthusiasts love to debate: New York or Chicago?
But for many people in Michigan, it's all about Detroit-style pizza!
This deep-dish delicacy may look similar to Chicago's classic pizza recipe, but it's unique in its own right.
Detroit-style pizza is made in a rectangular pan and has a thick, chewy but crispy crust lined with caramelized cheese.
Buddy's Pizza, where Detroit-style pizza had its start back in 1946, is still open to this day, and has been highly acclaimed as one of the best pizza places in the country!
20. Mackinac Island is (mostly) car-free!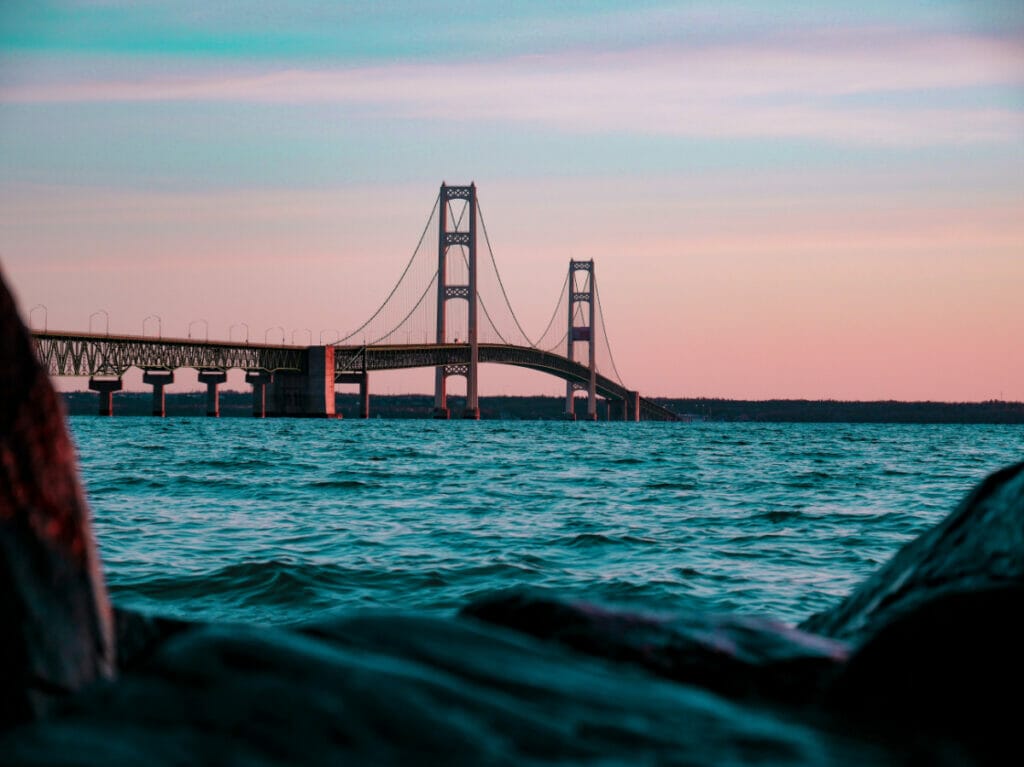 If you're looking for cool facts about Michigan, just take a gander at Mackinac Island and you'll find yourself asking: Where are the cars?!
With the exception of emergency vehicles, you won't find any cars on Michigan's Mackinac Island.
This popular Michigan tourist spot banned motor vehicles in 1898, citing a safety issue with automobiles startling the local horses.
Emergency vehicles, city service vehicles, and winter snowmobiles are still permitted.
So, how do locals and tourists get around the 4.35 square miles of Mackinac Island?
Horse-drawn carriage, of course!
For the horse-averse, walking, bicycling and roller skating are also popular ways to get around this charming island.
21. Most people from Michigan prefer to be called Michiganders… but there's a debate!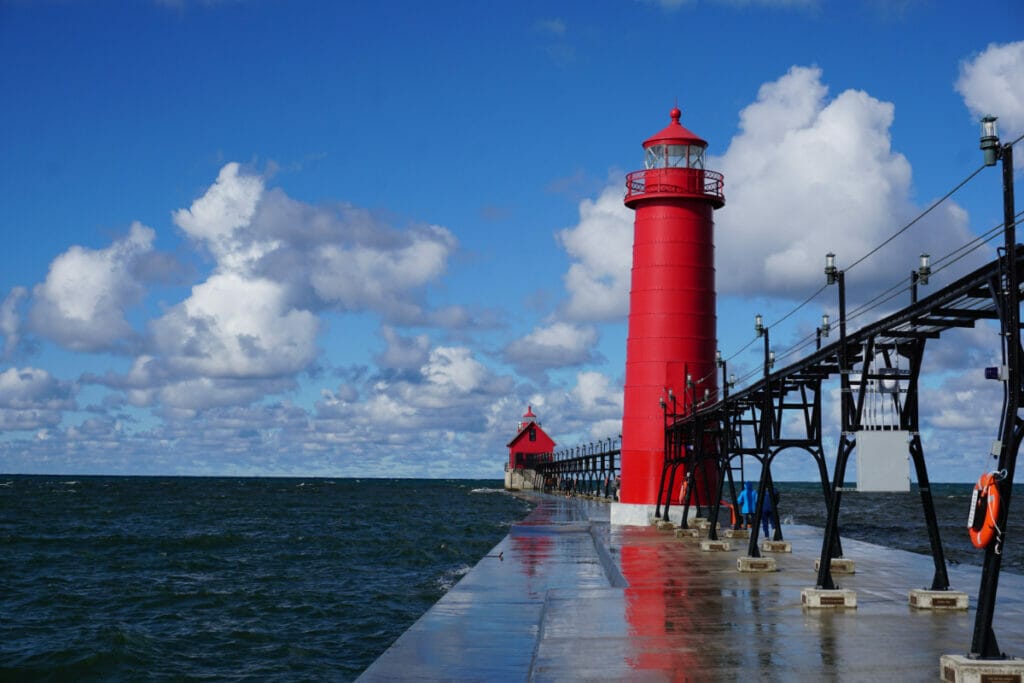 Michigander or Michiganian?
Most people from Michigan, if asked, will insist that they are Michiganders, and nothing else!
But there are some who prefer the term Michiganian.
This is the cause of a friendly but sometimes rather passionate debate amongst Michigan residents.
Pin for later!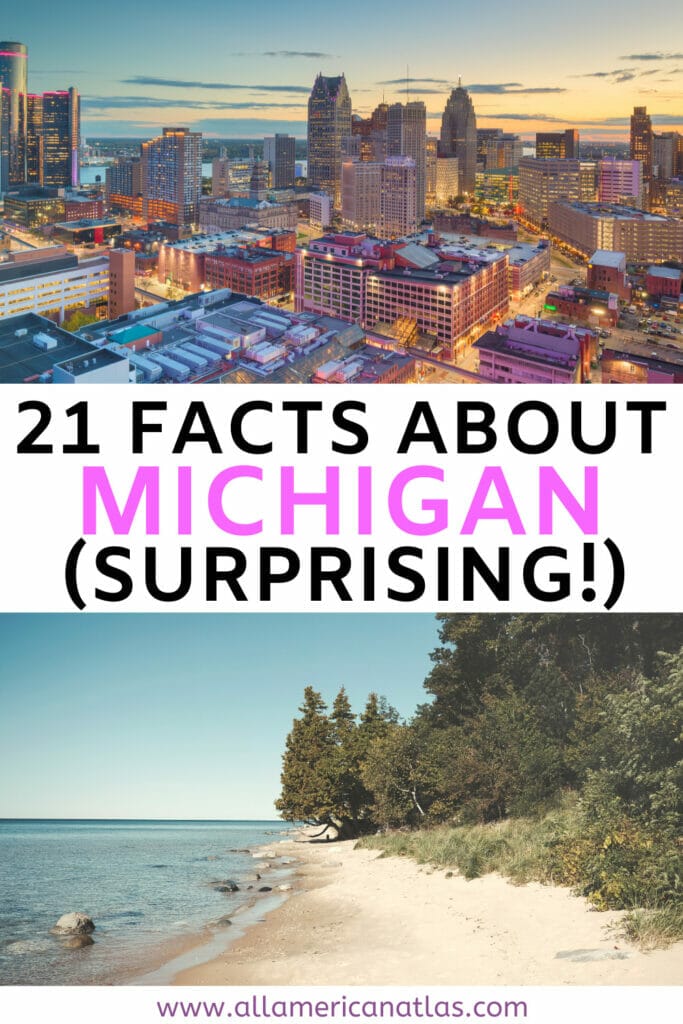 Want more fun facts about every state? Check these out!
Get the All-American Travel Secrets!
Don't miss out on America's hidden gems!