Ready for some fun facts about Ohio to use in a project or impress your friends?
For instance, Ohio is a state in the Midwestern region of the United States, with a population of nearly 11.8 million people as of the 2020 census, the seventh-most populous state.
Columbus is the state's capital city, chosen to be near the geographic center of the state, with Columbus, Cincinnati and Cleveland its largest metropolitan/urban areas.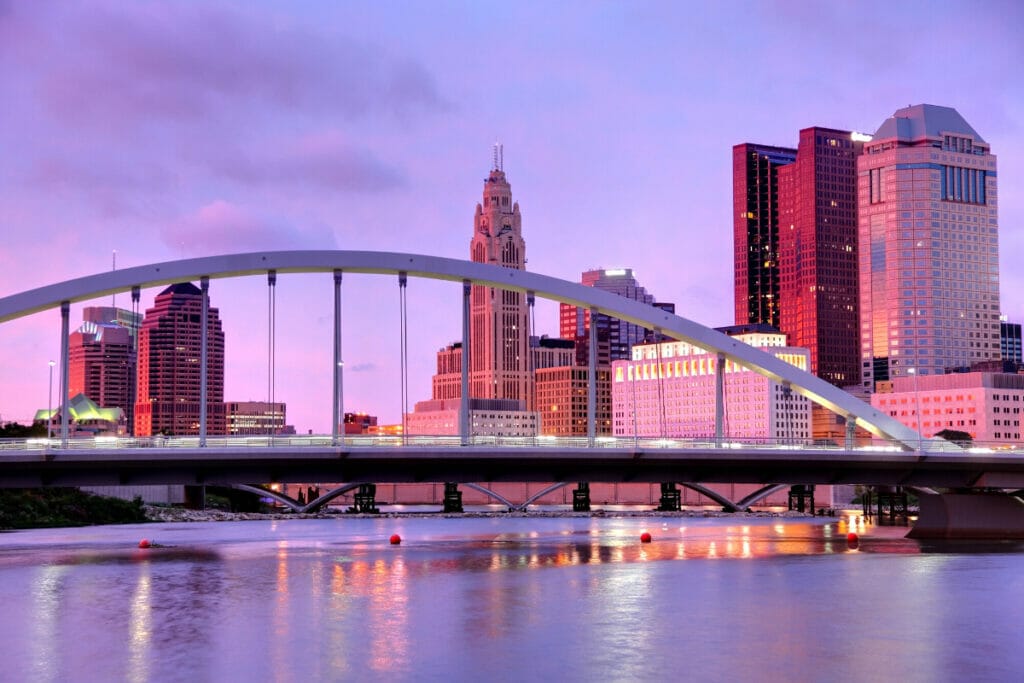 Historically known as the "Buckeye State" after its Ohio Buckeye Trees, with Ohioans also known as "Buckeyes", and the state's name comes from the Ohio River, whose name originated from the Seneca (Native American) word that means good or great river, or large creek.
Ohio's state flag is the only non-rectangular flag of all the U.S. States, while the shape of the state resembles that of a heart, and the slogan "The Heart of it All" has been used widely to promote a large variety of opportunities in the state.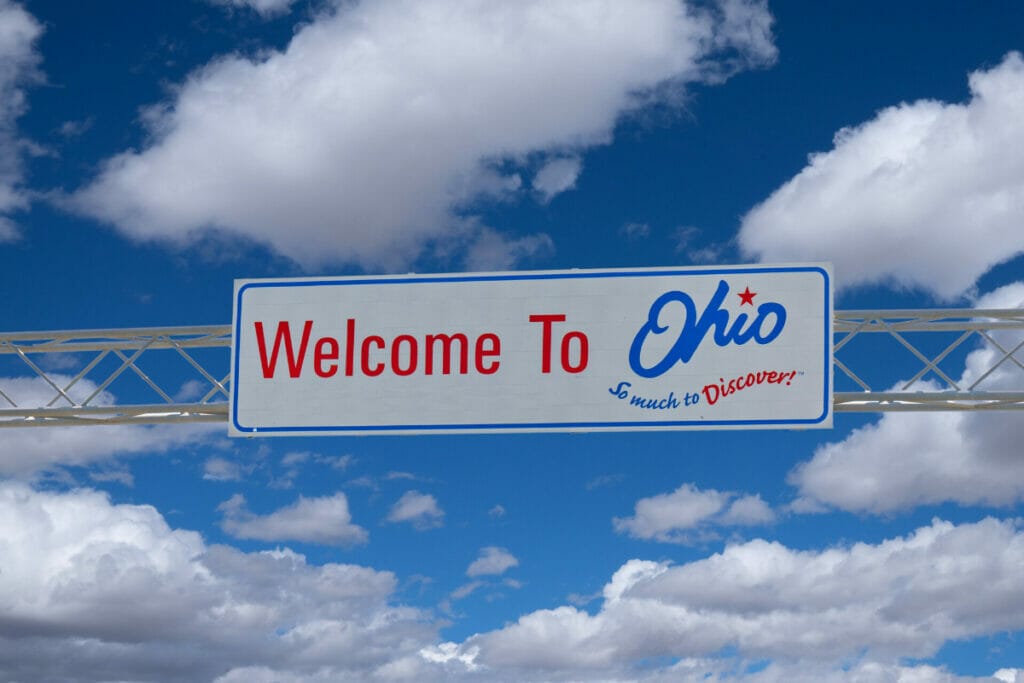 The highest elevation in Ohio is near Bellefontaine in Campbell Hill at 1,549 feet, and the lowest is near Cincinnati at the Ohio River at 455 feet above sea level.
Ohio was the first post-colonial free state admitted to the union in March 1803, becoming the 17th state and one of the earliest and most influential industrial powerhouses of the 20th century, ranking seventh in GDP, and is the third largest manufacturing sector and second largest in automobile production.
The state is known for its status as both a swing state and a bellwether in national elections.
They also have an abundance of charming small towns that attract many visitors each year, and a plethora of songs that were based off the state.
Here are 21 interesting facts about Ohio:
1. Seven presidents of the U.S. have come from Ohio
Three of them in a row were from Ohio, which has led to it receiving the moniker "The Mother of Presidents"
Ulysses S. Grant – 18th President, 1869-1877
Rutherford Birchard Hayes – 19th President, 1877-1881
James Abram Garfield – 20th President, 1881, assassinated 6 months later
Benjamin Harrison – 23rd President, 1889-1893, (who was a grandson of the 9th president, William Henry Harrison)
William McKinley – 25th President, 1897-1901, when he was assassinated six months into his second term
William Howard Taft – 27th President, 1909-1912, the only president to also hold the office of 10th Chief Justice of the US Supreme Court
Warren Gamaliel Harding – 29th President, 1921-1923, marred by scandals including the Teapot Dome Scandal and the Veteran's Bureau scandal – he died in 1923 in his third year of presidency.
Presidents Grant and McKinley are portrayed on US currency, on the $50 bill and the $500 bill respectively.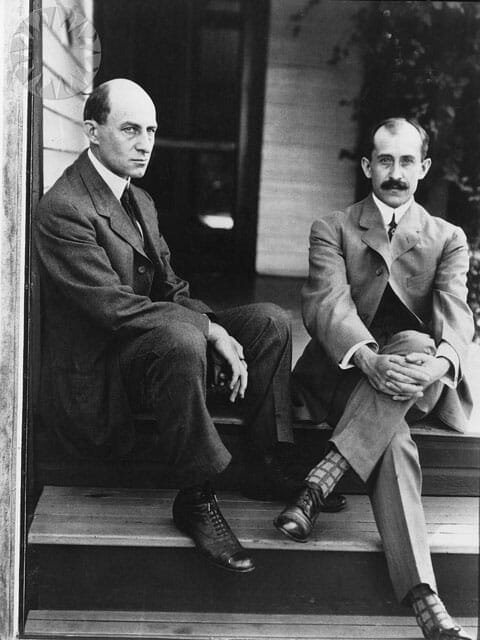 They invented the first successful airplane, made 4 brief flights at Kitty Hawk North Carolina in December 1903 and were actually Dayton Ohio natives.
Did you know that Ohio is known as "the Home of Aviation"?
Before taking flight, the Wright Brothers had a bicycle business, repairing, building, selling, and renting bikes in Dayton, Ohio.
Eventually, they funneled their profits from their business to fund their aviation work.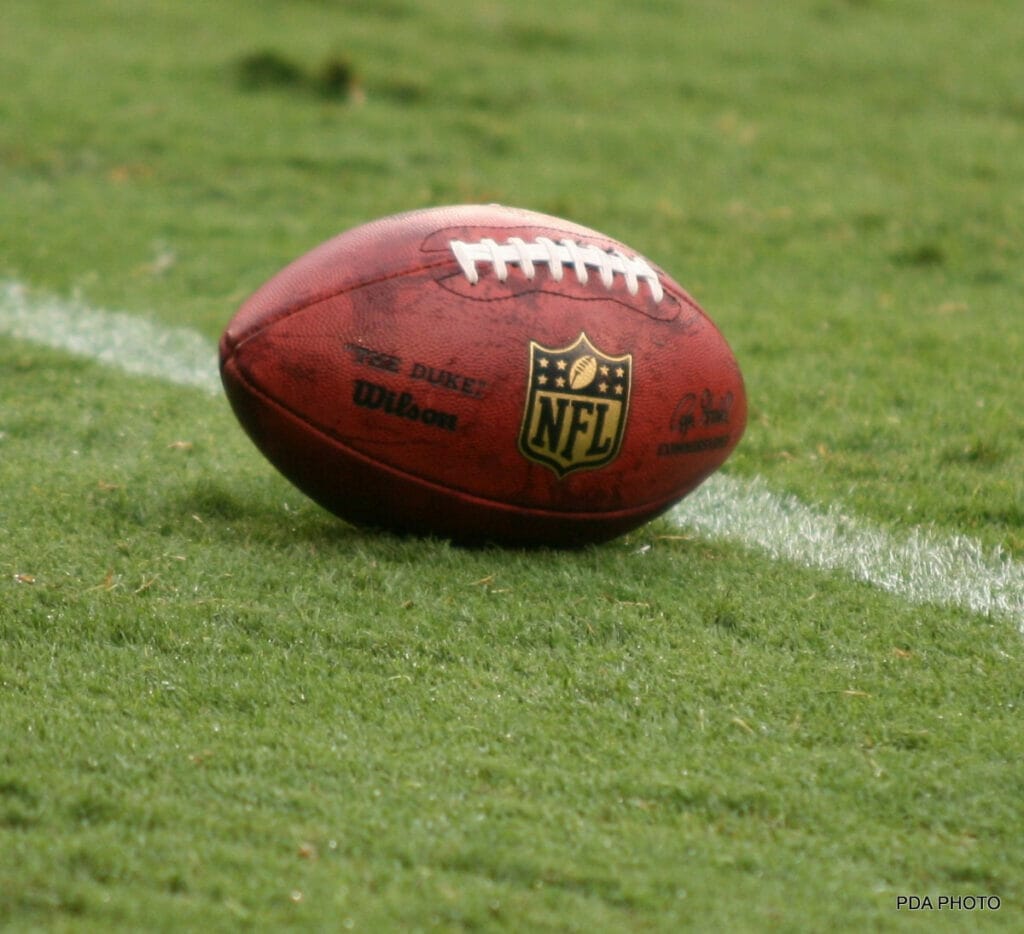 Was originally founded in Canton in 1920, with the first game occurring in December; Canton later became the home of the Pro Football Hall of Fame in 1963.
4. Superman Comic Character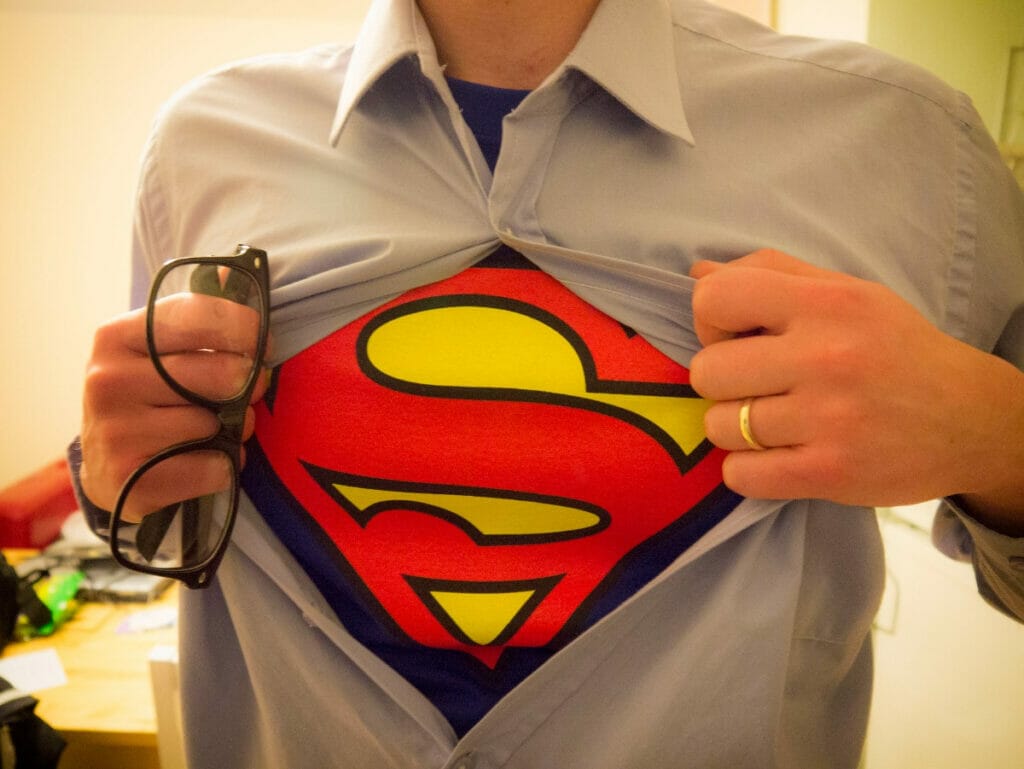 Cleveland residents and high school students Jerry Siegel and Joe Shuster created the Superman comic character in 1933 during the rise of Nazi Germany, and many of their comics portrayed Superman fighting and defeating the Nazi's.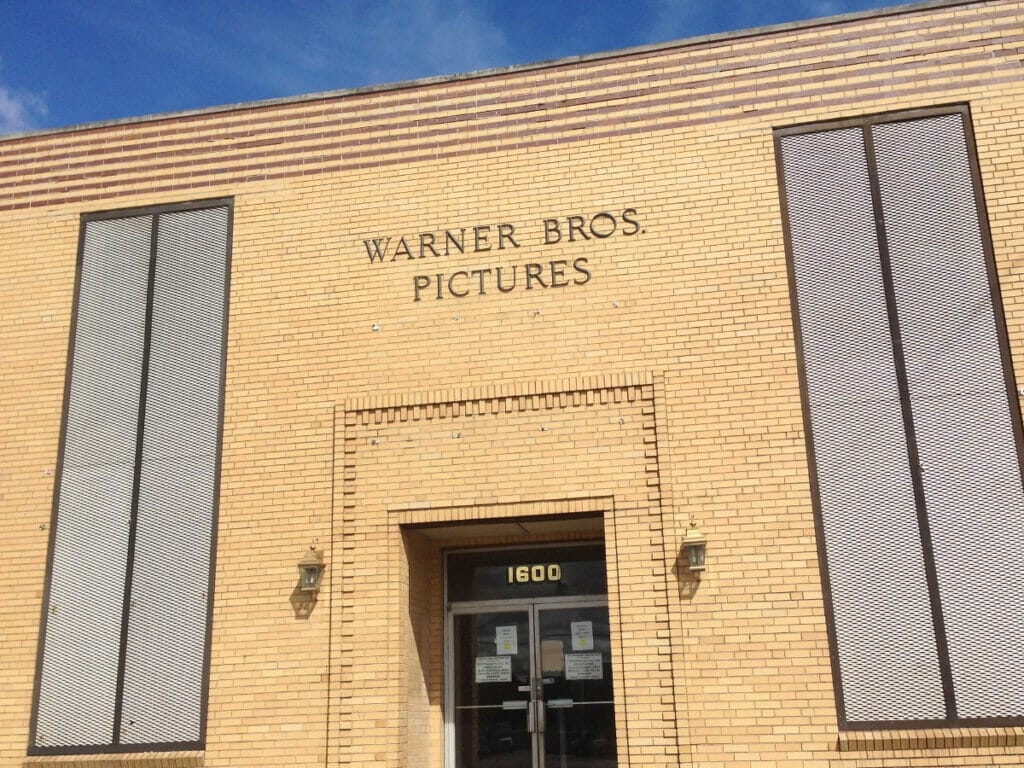 The founding brothers Harry, Jack and Albert, set up the first movie theater in Youngstown where they were raised before they relocated to California.
It was created as a memorial to their brother Sam, who died in 1928.
The Warner Theatre opened in May 1931 and operated until 1968, but was saved for preservation and renamed the Powers Auditorium, and it is now included on the National Register of Historic Places.
6. Ohio Astronauts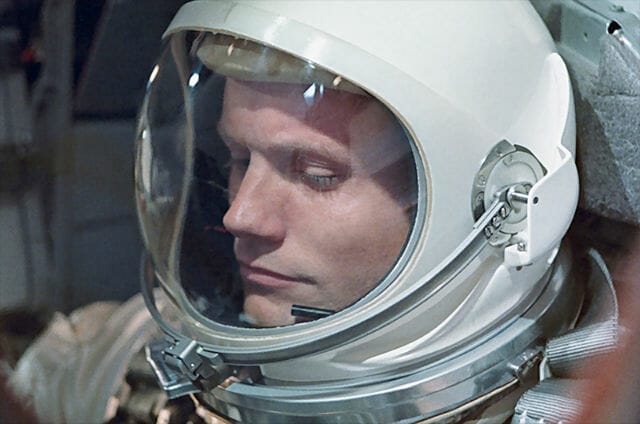 Among the many cool facts about Ohio, it is home to 24 astronauts.
Two who completed major accomplishments in the space race in the 1960's are John Glenn, born in Cambridge Ohio, was the first American to orbit the Earth, and Neil Armstrong, born in Wapakoneta Ohio, was the first human to walk on the moon.
Neil Armstrong's boyhood town of Wapakoneta celebrates his achievements with the Neil Armstrong Air & Space Museum in their town.
John Glenn became the oldest American at age 77 to travel into space when he went again in 1998.
Four more Ohio astronauts were crewmembers of the Discovery in 1995 – Nancie Currie, Tom Hendricks, Don Thomas, and Mary Ellen Weber.
Originated in 1924 by the Akron Candy Company in Bellevue, in 1953 Spangler Candy bought the little iconic lollipops called "Dum Dums" that so many children have grown up with, and the town of Bryan is where you'll find them today.
Tours are available by Trolley through the candy store, museum and factory, where 12 million of the little lollipops are made per DAY – that's about 2.4 billion Dum Dums per YEAR!
8. Remember the old Troll Dolls?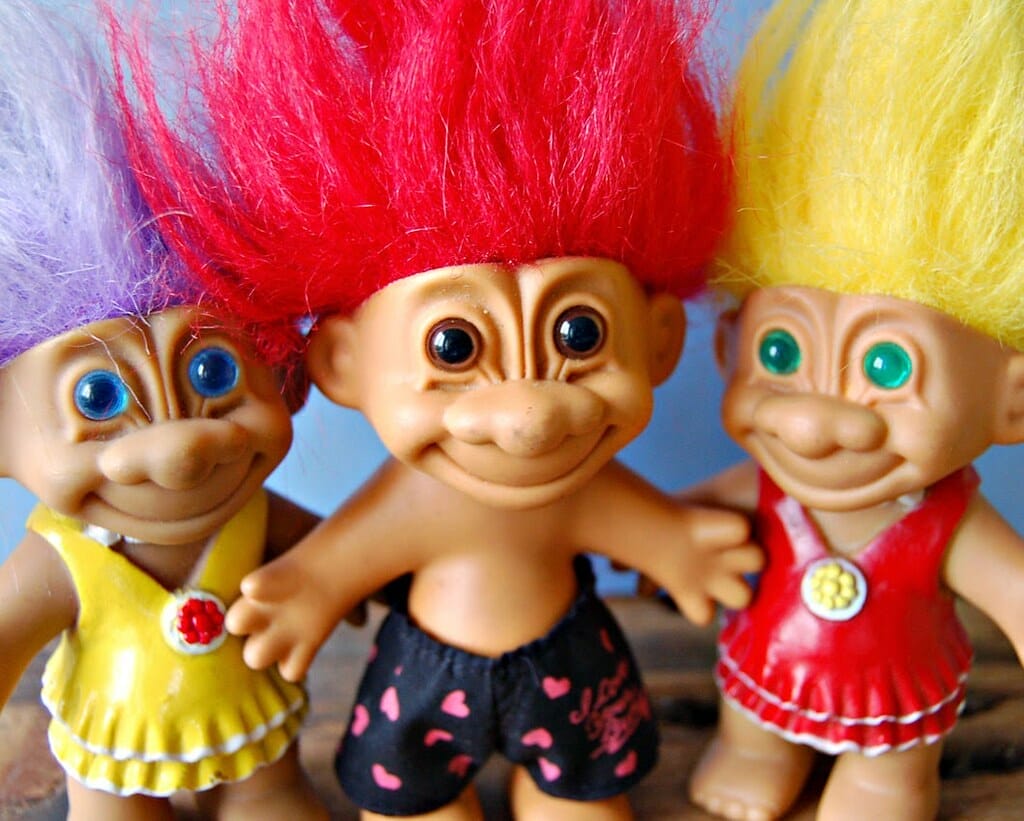 First sold in 1959, they became one of the U.S.' biggest toy fads in the 1960's, and on and off again between the 70's to 90's.
Well, there is a museum in Alliance Ohio called the "Troll Hole", open for tours, where according to Guinness World Records, Sherry Groom owns the world's largest collection of them, 2,990 unique Troll Dolls and counting!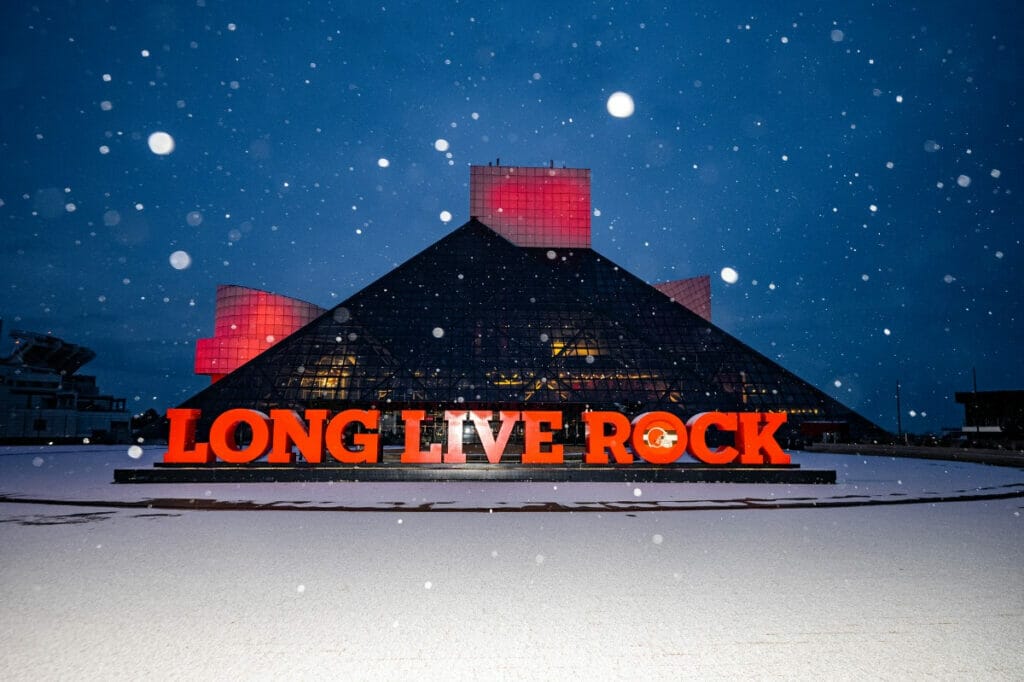 One of many unique Ohio facts.
The first two are located in Cleveland, and the third in Cincinnati.
Cleveland disc jockey Alan Freed is credited with coining the term "rock and roll" in the early 1950's.
10. Agriculture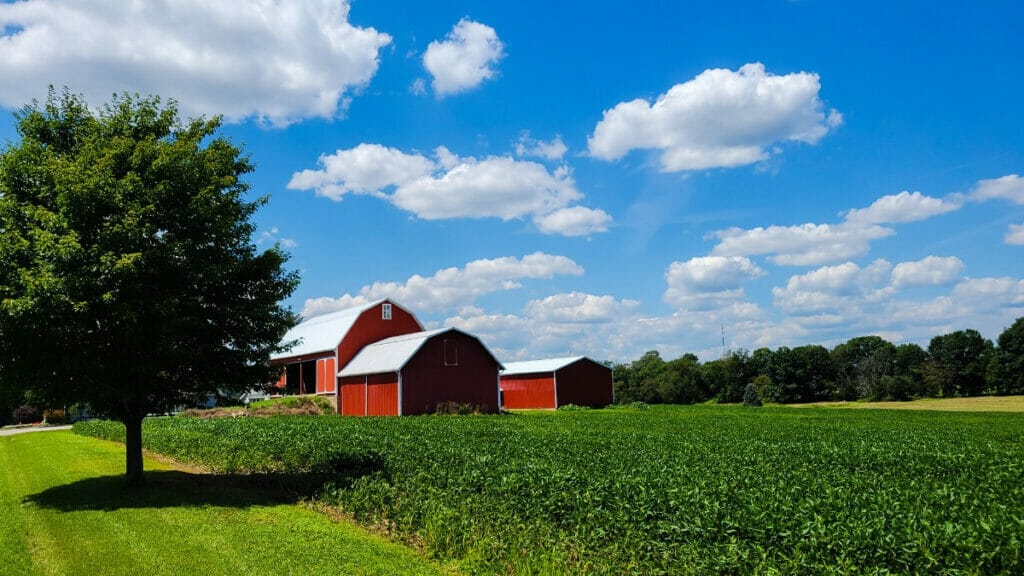 The Buckeye State's massive food and agriculture industry, which is the largest in the state, is spread over 13.9 million acres, with more than 77,000 farms that range from small hobby farms to large, family-run operations, and between them they contribute $124 billion annually to Ohio's economy.
Ohio is a leader in over 35 product sectors and grow and raise more than 200 products!
Cattle, calves, pork, poultry, dairy, corn, and soybeans are among the top items produced, as well as sweet corn, blueberries, strawberries, honeybees, sunflowers, chestnuts, and more.
Farming methods differ as well, from conventional to organic, and as of 2018, had 575 certified organic farms and growing.
11. Twins?
Twinsburg, Ohio hosts their Twins Days Festival, the largest annual gathering of twins and multiples in the world, according to the Guinness Book of World Records.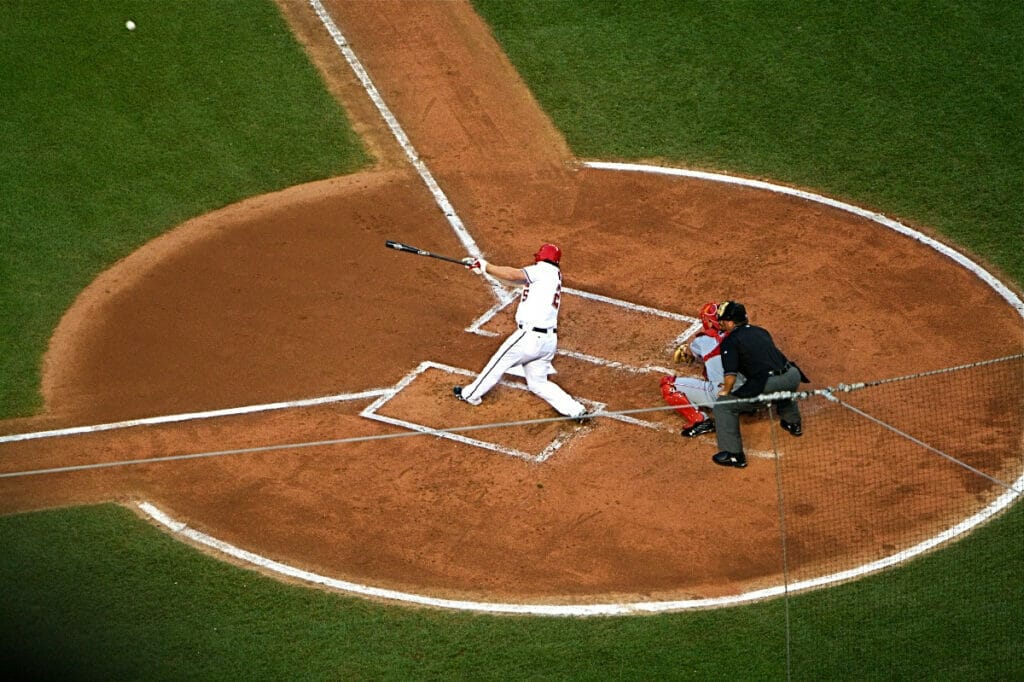 Yes, they were the first-ever professional baseball team in 1869 – while it was due to the red knee socks they wore at the time, I do think Cincinnati Reds name today is an improvement!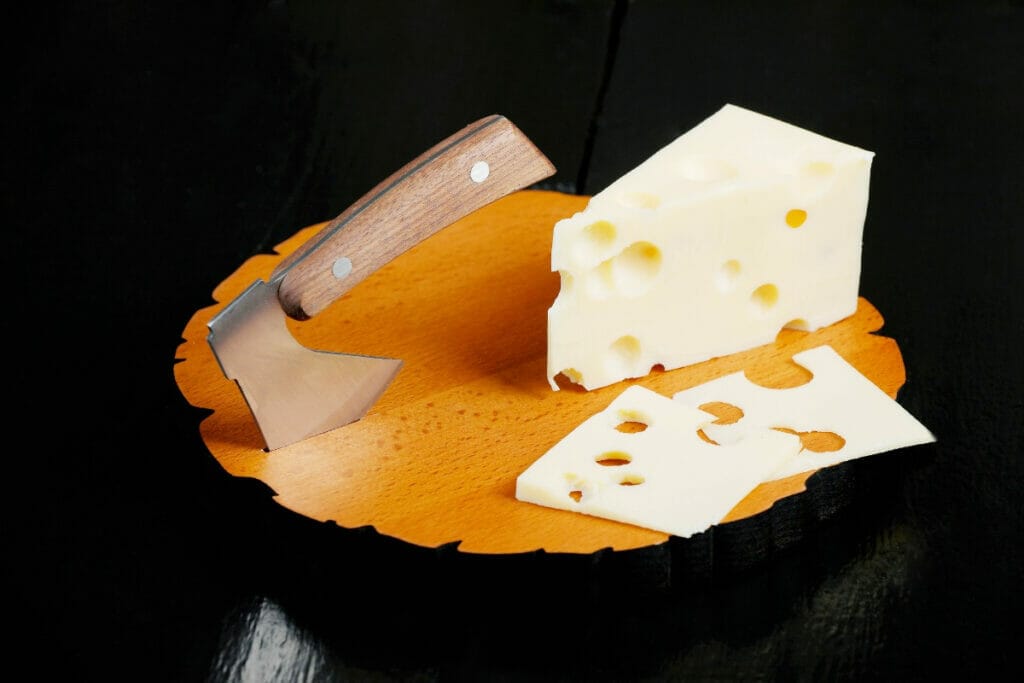 In Brewster Ohio is considered the largest manufacturer of all-natural Swiss Cheese in the U.S, producing 85 million pounds per year.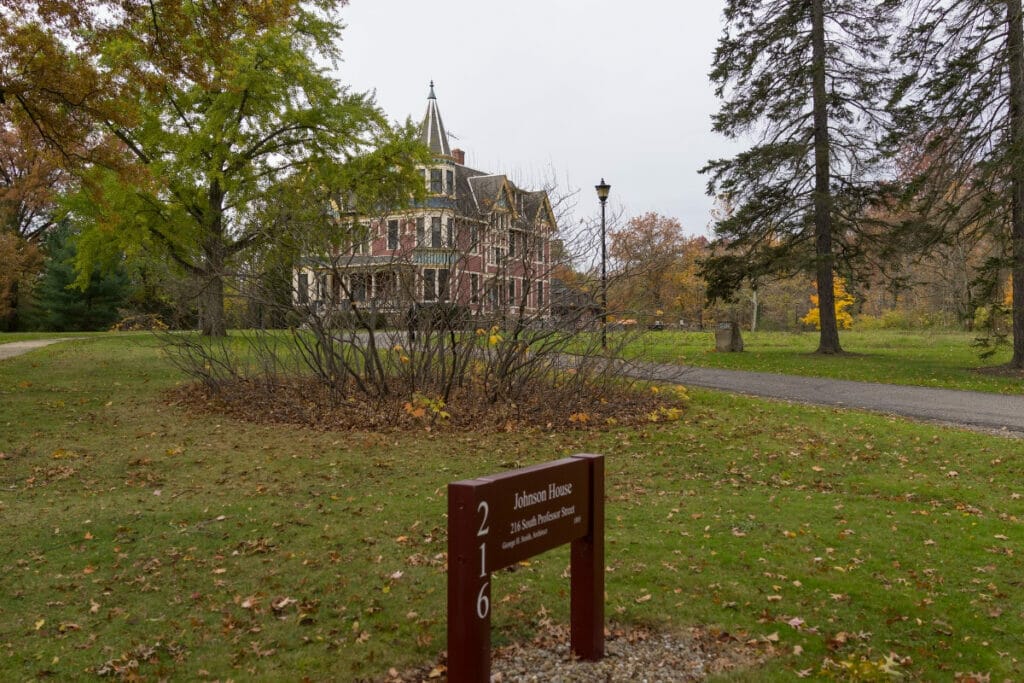 Was the first in the U.S. to admit women in 1833, and the first to admit African-Americans in 1835.
15. Amish Population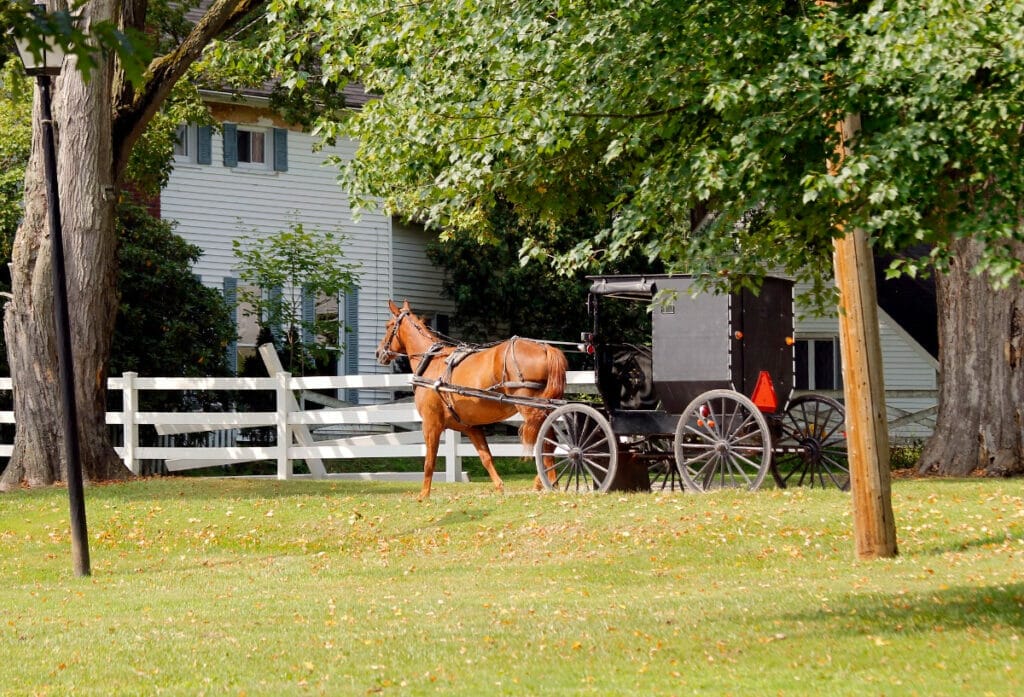 After Pennsylvania, Ohio has the second largest population of Amish living in the U.S.
After Lancaster, PA, Holmes County Ohio is the second largest Amish Community in the world.
Known affectionately as Amish Country, the area has about 35,000 in Holmes County, and over 78,000 in the state of Ohio!
A 21-year-old Yale student named Maya Ying Lin, born in Athens Ohio, won the national design contest for the memorial, and the distinctive black wall is etched with the names of all who gave their lives, more than 58,000 men and women.
It has stood in Washington D.C. since its commemoration in 1982.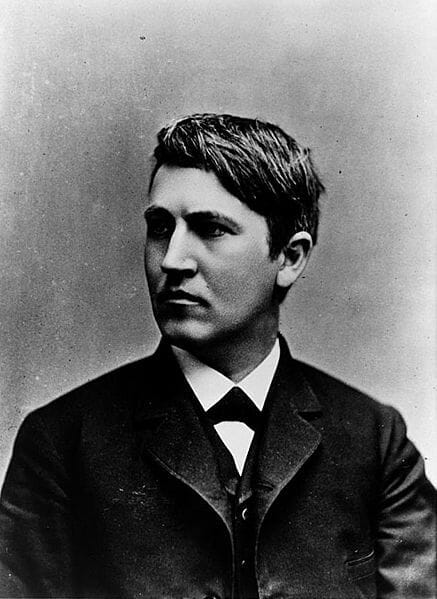 Born in Milan, Ohio, had patents for over 1,093 inventions, and created the world's first industrial research laboratory. Just a few of his inventions:
Electric power generation and the light bulb
Mass communication
Sound recording
Motion pictures
Alkaline batteries
More Inventions, Food and Products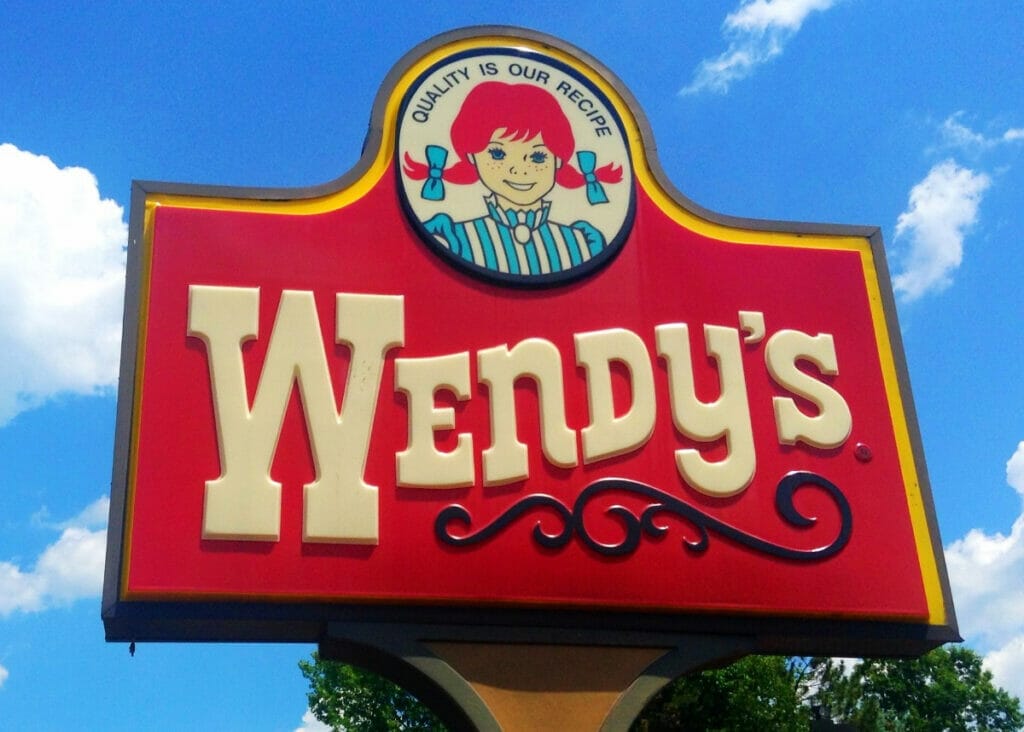 Life Savers Candy in 1912, invented by Clarence Crane of Garrettsville
Arby's – fast food chain was founded in Boardman in 1964
Wendy's – fast food chain was founded in Columbus in 1969.
"Pop-Top" can – Invented in Kettering in the early 1960's by Ermal Fraze after being caught at a picnic without a can opener!
Gas Mask –Invented in 1914 by Garrett Morgan, who patented a "safety hood" that was used in 1916 to rescue 32 men trapped during a construction explosion rescue in an underground tunnel 250 feet beneath Lake Erie.
First Electric Signal Light – Also invented by Garrett Morgan, Cleveland was the very first city in the world to have an electric signal light on a street as of August 1923; today it is on display at the Smithsonian's American History Museum
Goodyear Tire & Rubber Company – among the top 4 tire companies in the world, it was founded in 1899 in Akron.
First Automobile – The first gasoline powered single cylinder vehicle was invented in 1890 by John Lambert of Ohio City.
First Ambulance – The first emergency transportation ambulance service was founded in Cincinnati in 1865.
Cash Register – invented by James Jacob Ritty in 1879, originally called a "mechanical money drawer."
Famous Faces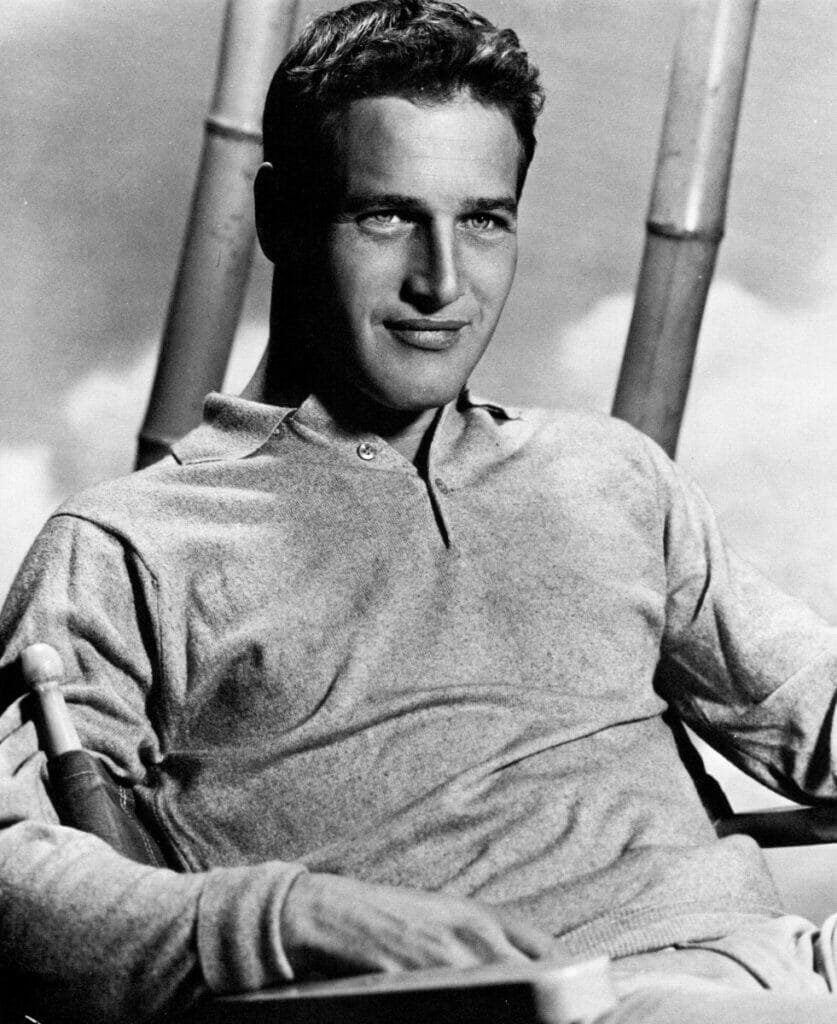 Halle Berry
Drew Carey
Chris Columbus
Stephen Curry
Doris Day
Thomas Edison
Clark Gable
Dave Grohl
Zane Grey
Arsenio Hall
John Legend
Marilyn Manson
Dean Martin
Paul Newman
Jack Nicklas
Annie Oakley
Roy Rogers
Boz Scaggs
Martin Sheen
Steven Spielberg
Frankie Yankovic
Lebron James
Movies Filmed in Ohio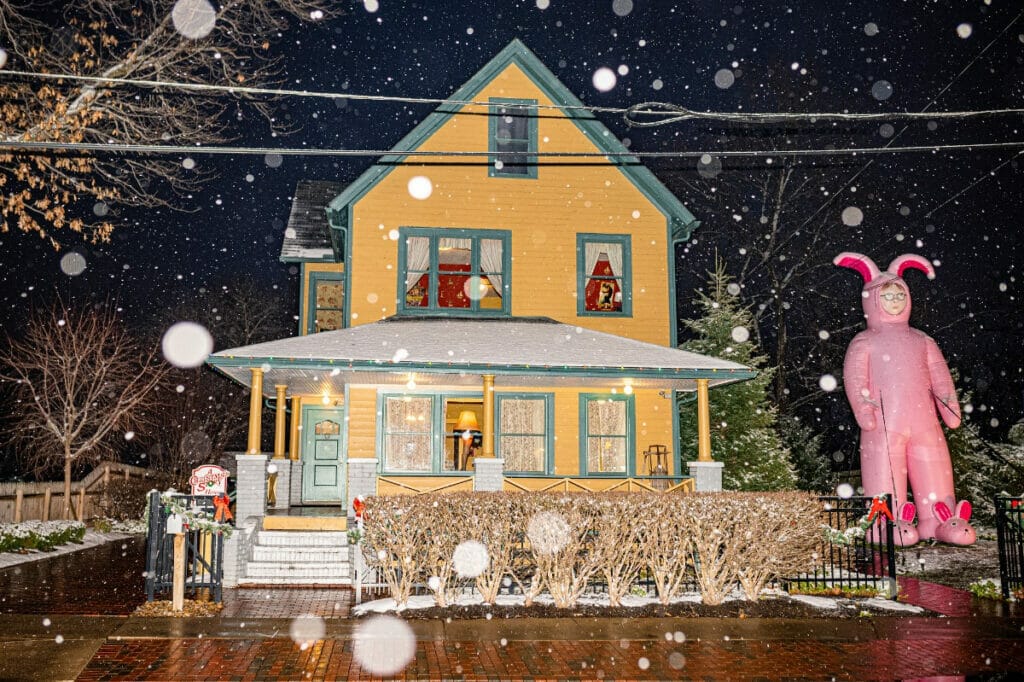 Just a few of many:
The Shawshank Redemption
The Avengers (2012)
Captain America – The Winter Soldier
Traffic, Cincinnati, Columbus
Rain Man
Ides of March
A Christmas Story
Light of Day
Draft Day
Little Man Tate
Spider Man 3
Antwone Fisher
Funny Old Ohio Laws
Owning a bathtub is illegal – thankfully, no one pays any attention to this one anymore!
Anyone losing their pet lion in Canton will be arrested if it's not reported to the sheriff within 1 hour! – they've lost me at "pet lion"!!
In Toledo, throwing a snake at anyone is illegal – thank goodness for that!
In Paulding, a policeman may bite a dog to keep it quiet – umm… not sure that would work!
It is illegal to kill a housefly within 160 feet of a church without a license – excuse me?!
In Columbus, stores may not sell Corn Flakes on Sunday – No explanation was forthcoming on this one…so Frosted Flakes would be okay, or Cheerios?
No more than five women may live in a house together in the state of Ohio – Not the only state with this kind of law…the thinking was "brothel", but today, wouldn't sororities have an issue with this?
Women are prohibited from wearing patent leather shoes in public – so where on earth did they think women would wear them instead?
In Akron, you're not allowed to display colored chickens for sale – only Black ones or White ones?
In Fairview Park, it's illegal to honk your horn excessively – love this one, but who gets to judge "excessively"?
In Youngstown, you may not run out of gas – since most of us plan this!
Also in Youngstown, no riding on the roof of a taxi cab! – but the roof of your own car is fine?
The breeding of whales is prohibited – since we all have enough room on our properties for that, right?
It's also illegal to fish for whales on Sunday – since when are there any to "fish" for in Ohio?
In the town of Oxford, it is illegal to drive around the town square more than 100 times in a row – personally, if anyone wanted to do that, I'd either question their sanity or check the Guinness Book of World Records just in case!
In Bay Village, it is illegal to walk your cow on Lake Road – not sure why cows are singled out here…horses, donkeys or others are fine?
In North Canton, it's against the law to roller skate without first notifying the police – okay, this police force just doesn't have enough to do… must be nice to live in such a safe town!
It is illegal to get a fish drunk – say what?!
You may not parade your duck down Ohio Avenue in McDonald – clearly this is not the Peabody Hotel's "Duck Walk" in Memphis, Tennessee, where this is a daily happening!
Want more fun facts about your favorite states? Check these out!
Pin for Later!
Get the All-American Travel Secrets!
Don't miss out on America's hidden gems!