Whether you want some Indiana fun facts to use for a project or you want to impress people with your knowledge of the Hoosier State, we've put together some facts about Indiana that cover everything from weird laws to natural wonder to strange history.
Indiana has plenty of history, natural views with gorgeous national parks in Indiana, and beautiful small towns in Indiana, and these interesting facts about Indiana are a real tribute to all of the fun Indiana facts to be found (we could have kept going, but kept it to the 51 best ones!).
Keep reading for weird facts about Indiana, amazing facts about Indiana, cool facts about Indiana, and plenty of fun Indiana facts to keep you guessing (or help you put together an awesome Indiana trivia quiz!)
Indiana Fun Facts
1. Indiana's state bird is called the Cardinal-Cardinalis.
2. Most of the state's rivers flow south and west.
3. Indiana's shoreline with Lake Michigan is only 40 miles long.
4. The official state flower of Indiana is Peony.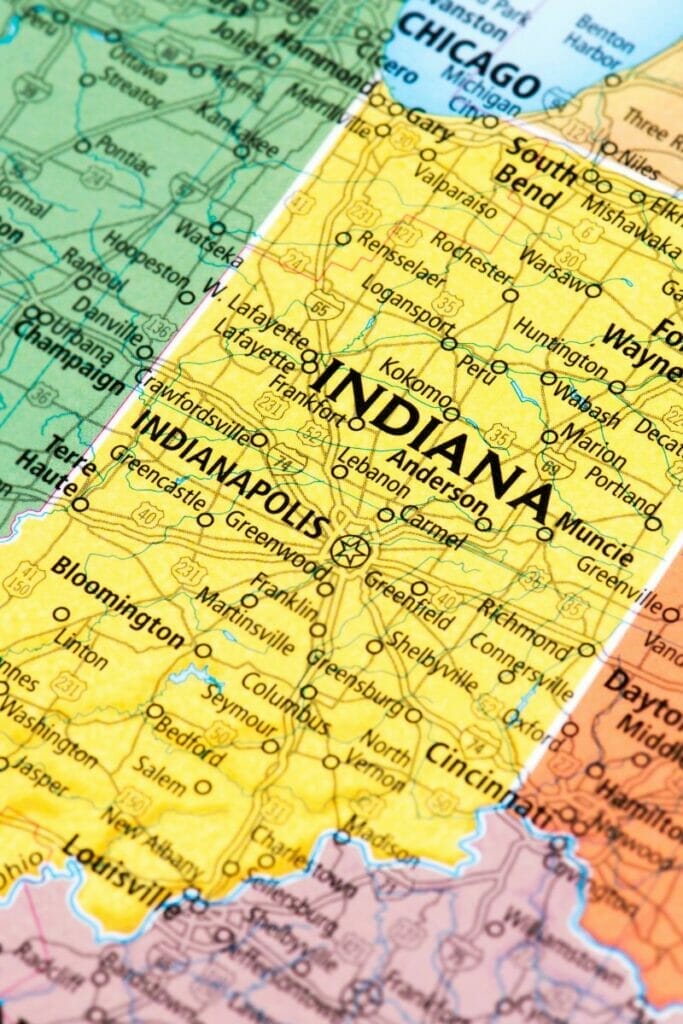 5. Indiana's flag was officially adopted on May 31, 1917.
6. The official state motto is 'The crossroads of America'.
7. Tulip Tree is the official state tree of Indiana.
8. People from Indiana are known as Hoosiers or sometimes Indianians.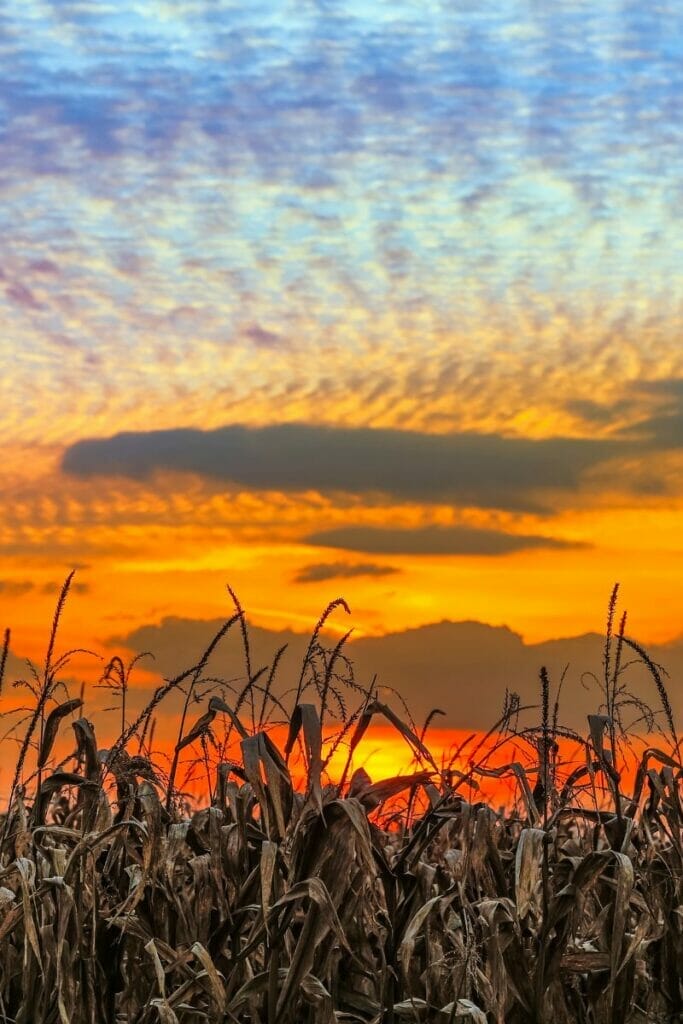 9. Abraham Lincoln moved to Indiana when he was 7 years old.
10. The state seal of Indiana was officially adopted in 1863.
Interesting Facts about Indiana
11. More than 100 species of trees are native to Indiana.
12. Southern Indiana is home to a sea of limestone that is one of the richest deposits of top-quality limestone found anywhere.
13. The official song of the state of Indiana is called 'On the Banks of the Wabash.'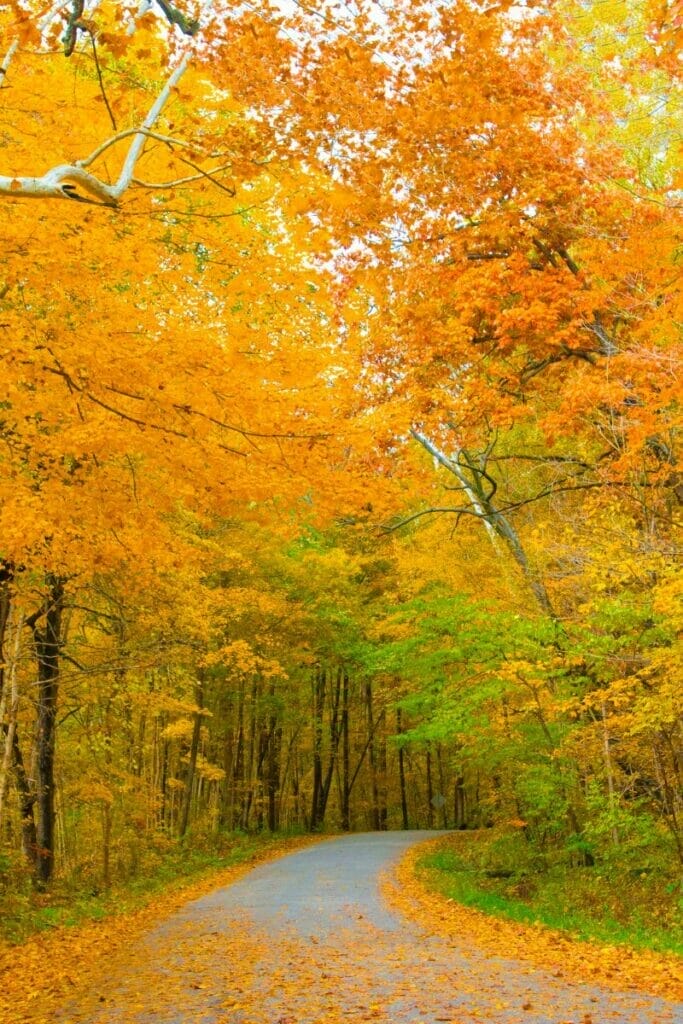 14. Explorers Lewis and Clark set out from Fort Vincennes on their exploration of the Northwest Territory.
15. During WWII the P-47 fighter-plane was manufactured in Evansville.
16. Although Indiana means, "Land of the Indians" there are fewer than 8,000 Native Americans living there today.
17. James Dean was born February 8, 1941 in Marion.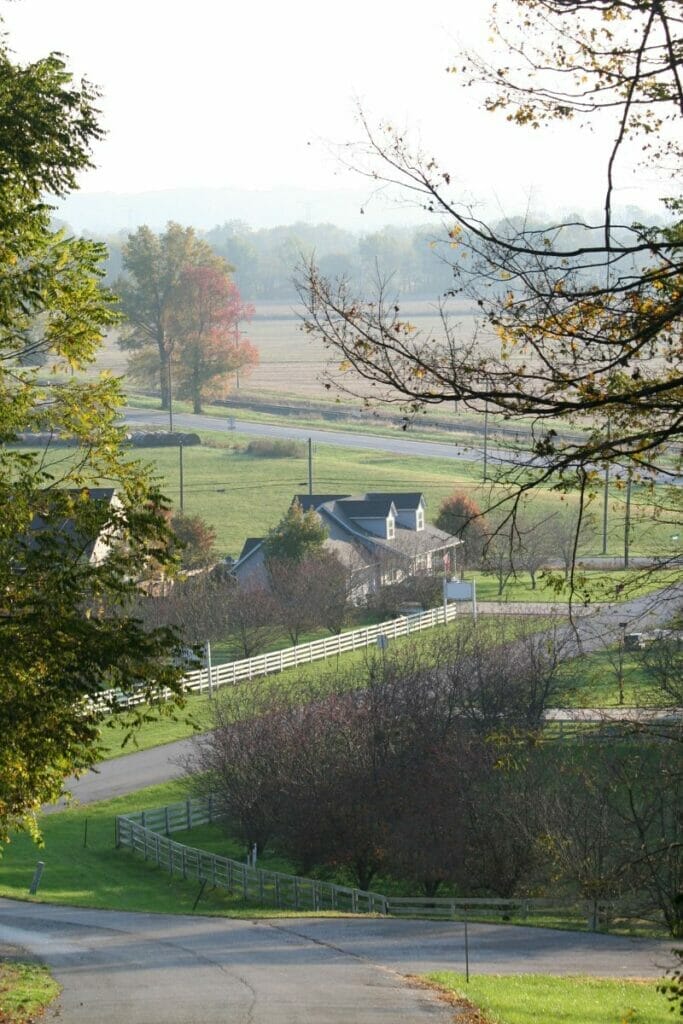 18. Many Mennonite and Amish live on the farmland of Northeastern Indiana.
19. The Indiana Gazette Indiana's first newspaper was published in 1804.
20. Indiana is actually one of the biggest popcorn producers in the US.
Weird Facts about Indiana
21. Santa Claus, Indiana receives over one half million letters and requests at Christmas time.
22. Crawfordsville is the home of the only known working rotary jail in the United States.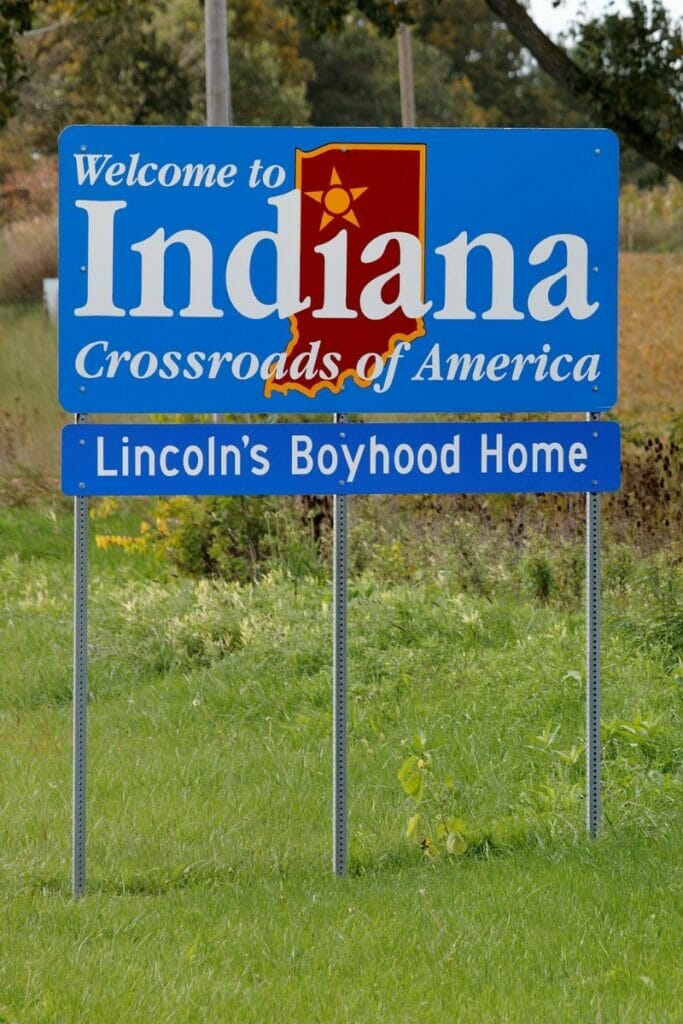 23. Peru Indiana was once known as the "Circus Capital of America".
24. In 1934 Chicago Gangster John Dillinger escaped the Lake County Jail in Crown Point by using a "pistol" he had carved from a wooden block.
25. Before Indianapolis, Corydon served as the state's capital from 1816-1825.
26. Historic Parke County has 32 covered bridges and is considered to be the Covered Bridge Capital of the world.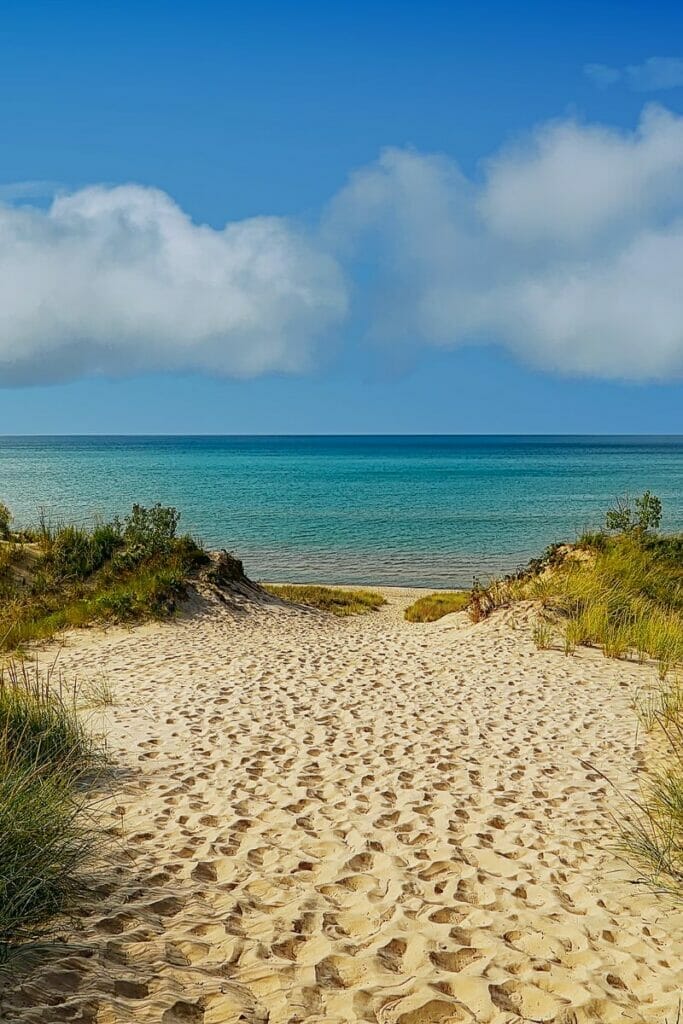 27. It's illegal for liquor stores to sell you cold soft drinks or water
28. In 1972, Indiana resident, Lowell Elliot found $500,000 cash on his farm that seemed to have fallen from the sky.
29. It's illegal for someone with a mustache to kiss a stranger.
30. Lake Michigan in Indiana is home to strange plants that include: the prickly pear cactus, lichen mosses, and bearberry.
Random Facts about Indiana
31. Marcella Gruelle of Indianapolis created the Raggedy Ann doll in 1914.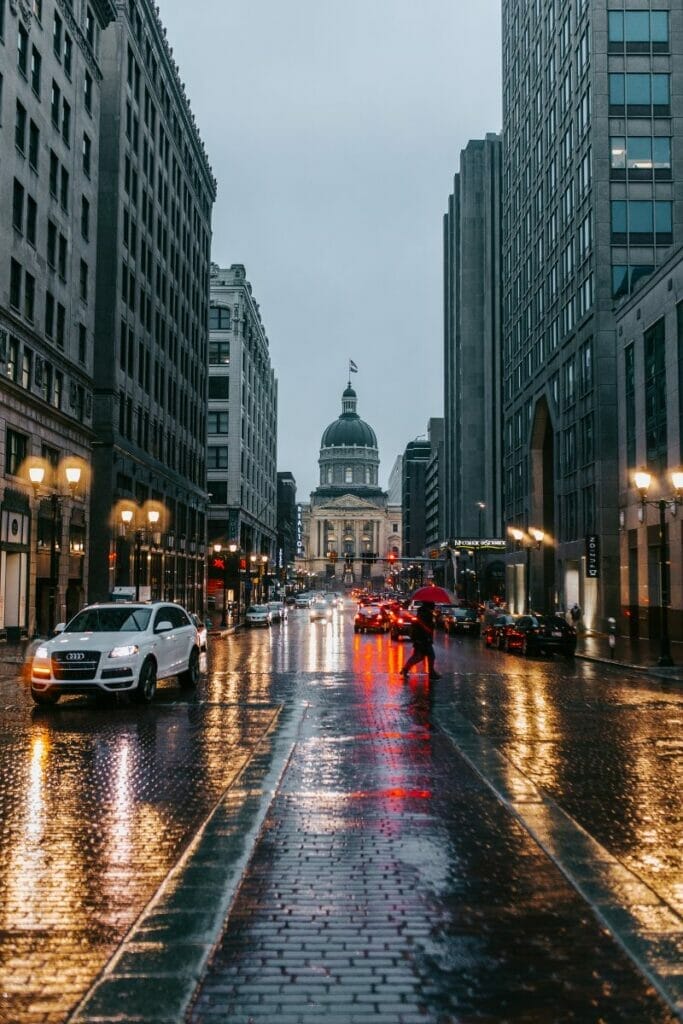 32. The first long-distance auto race in the states was held in 1911, at the Indianapolis Motor Speedway.
33. The first professional baseball game was played in Fort Wayne in 1871.
34. Studebaker Company of South Bend was the nation's largest producer of horse-drawn wagons.
35. More than 200 different makes of cars were produced in the Hoosier State in the 1900s.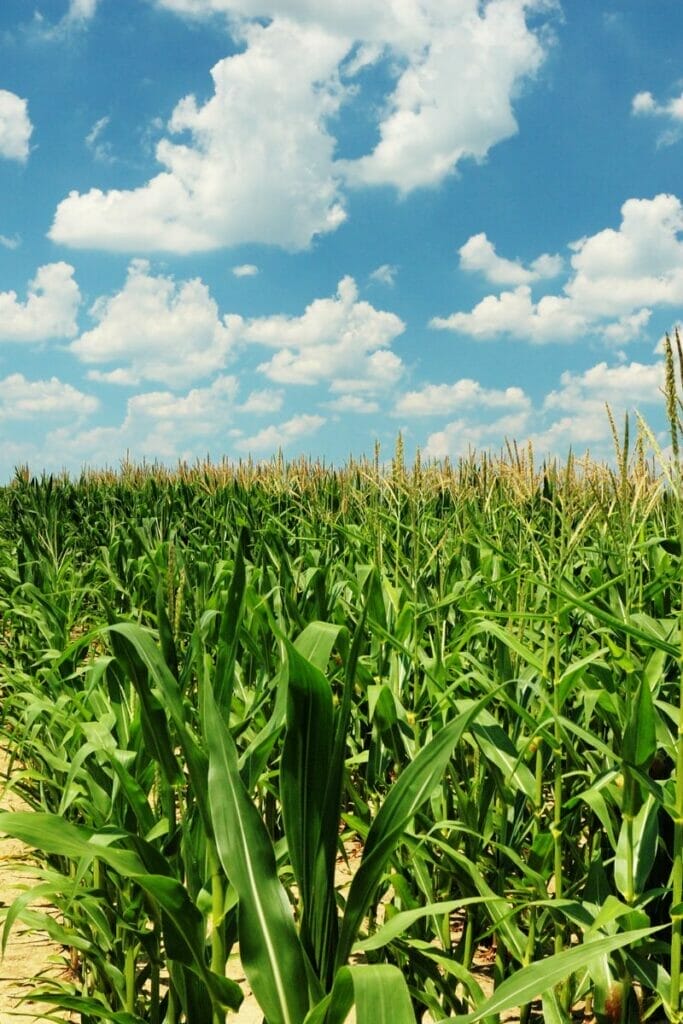 36. At one time 12 different stagecoach lines ran through Indiana on the National Road.
37. Indiana actually has its own 20-foot tall "Big Peach" in Bruceville, Indiana.
38. In 1899, the first successful goldfish farm in the US was opened in Martinsville.
39. Comedian Red Skelton was born in Vincennes.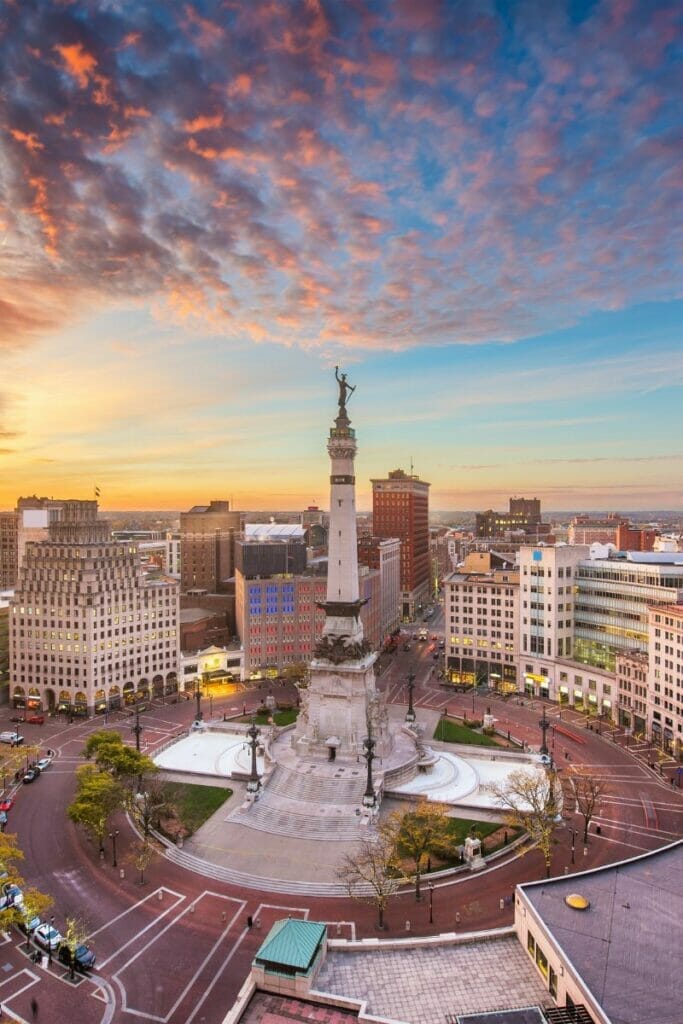 40. In the summer of 1987 athletes from 38 nations gathered in Indianapolis for the Pan American Games.
Amazing Facts about Indiana
41. The Saturday Evening Post is published in Indianapolis.
42. Indiana's first major railroad line linked Madison and Indianapolis and was completed in 1847.
43. The Slippery Noodle Inn has served a variety of patrons, including gangs during Prohibition.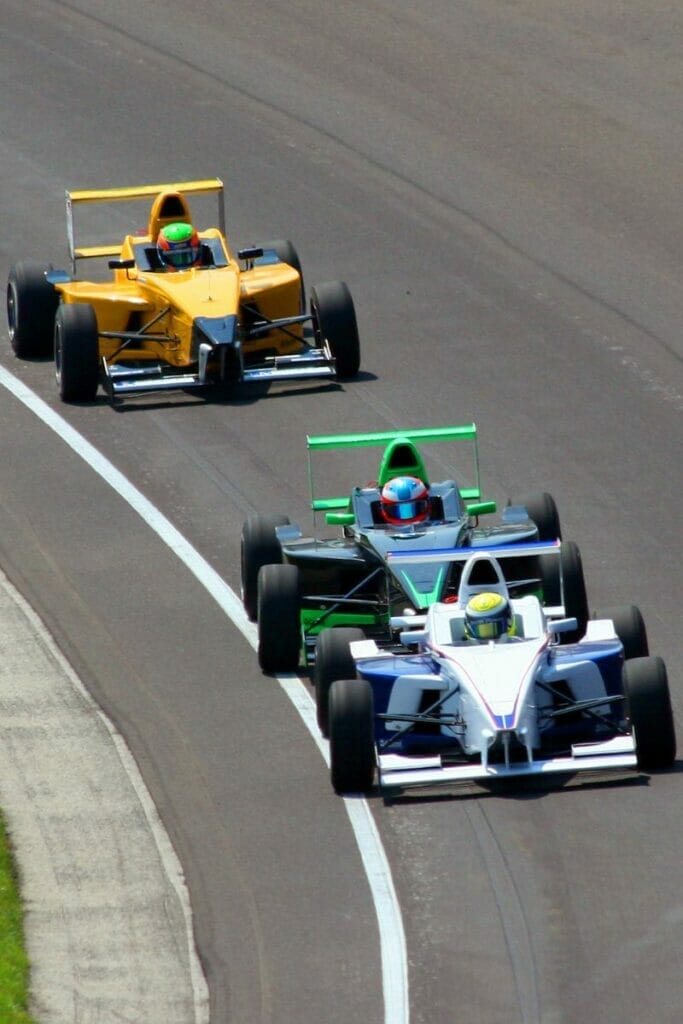 44. The American Federation of Labor was organized in Terre Haute in 1881.
45. In 1977, Indianapolis hosted Elvis Presley's last concert in Market Square.
46. Garfield found his first home in Indiana, the creator, Jim Davis, was actually from Marion.
47. The Jackson 5 found their beginnings in the small town of Gary before making it big.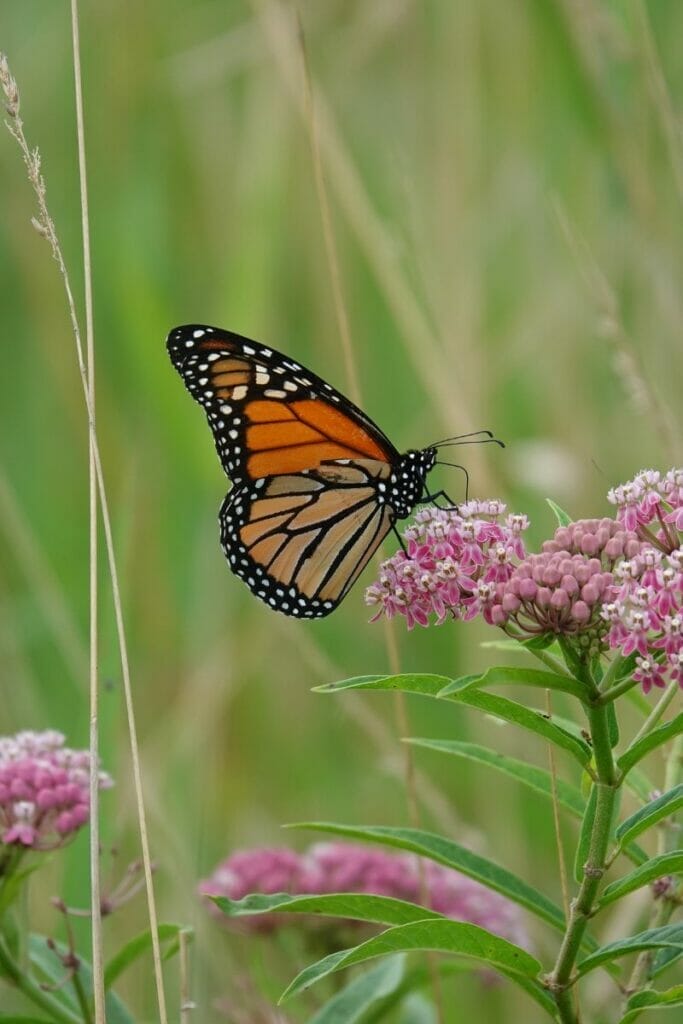 48. Orville Redenbacher popcorn is produced in Indiana.
49. Sarah Walker, became one of the nation's first woman millionaires.
50. Indianapolis grocer Gilbert Van Camp opened up a canning company and Van Camp's Pork and Beans.
51. The world's first practical gasoline pump was invented in Fort Wayne.
Hey! Want more fun facts about the states? Check these out!
Pin for Later!
Get the All-American Travel Secrets!
Don't miss out on America's hidden gems!